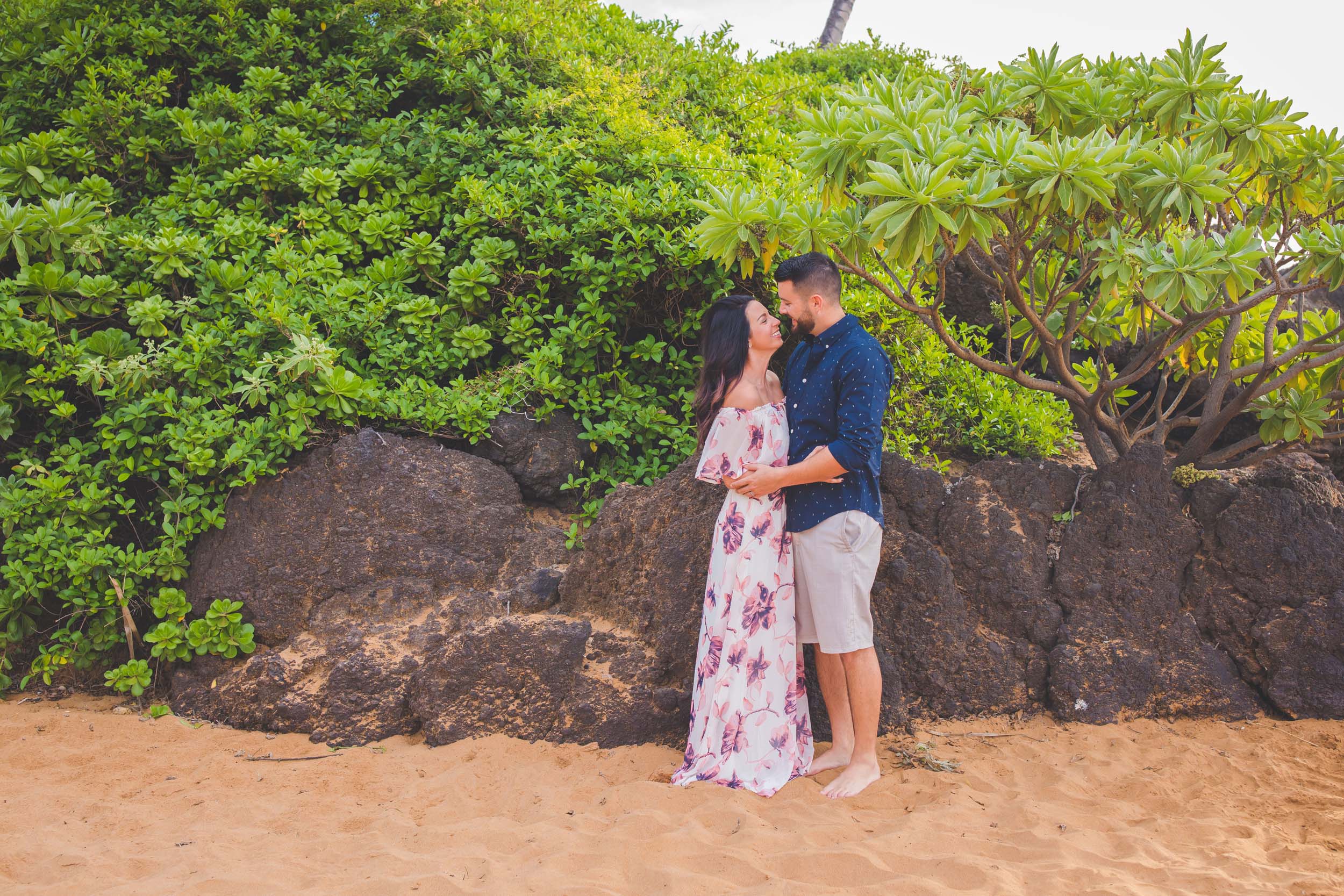 With plenty of sun, sand, palm trees and blue skies, there are few places as romantic and relaxing as Maui. These two spent an unforgettable honeymoon basking in that newlywed glow. And, as it turned out, their trip was a milestone for someone on the Flytographer team, too! Read on for the details.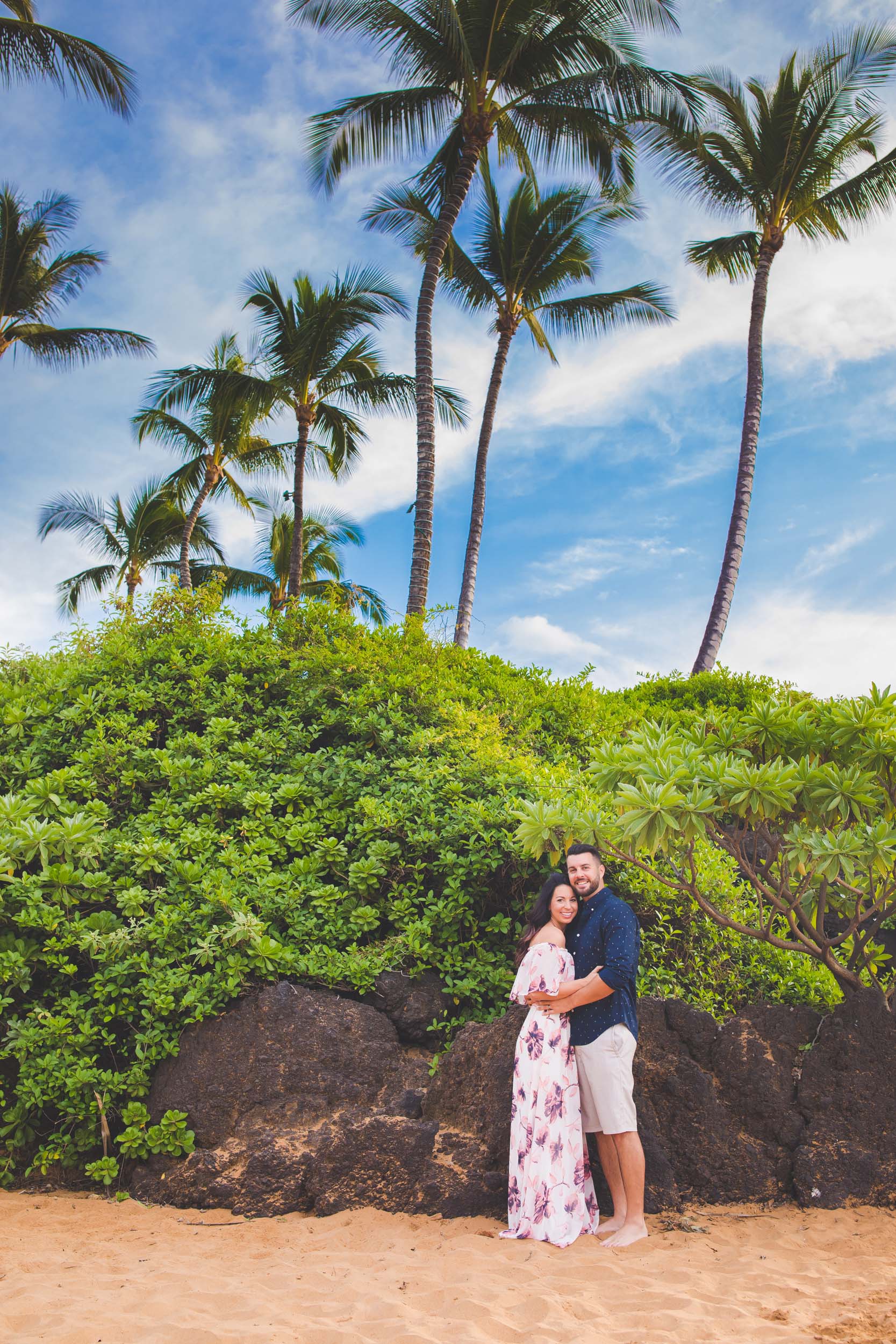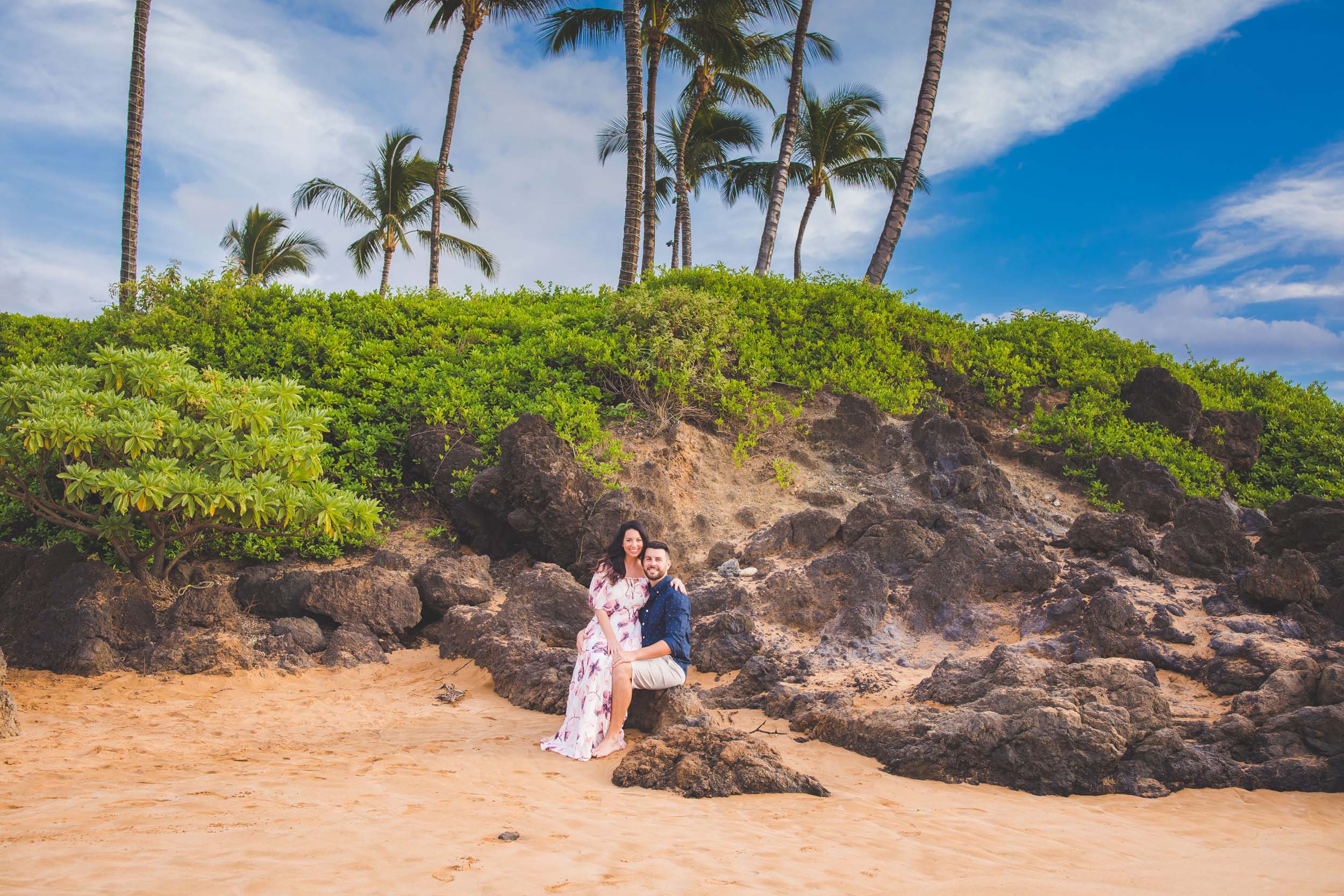 "Our trip to Maui was a dream honeymoon! We looked forward to it about as much as the wedding itself, and not a single moment disappointed. It was, by far, the most amazing vacation we've ever had together, in one of the most beautiful places in the world!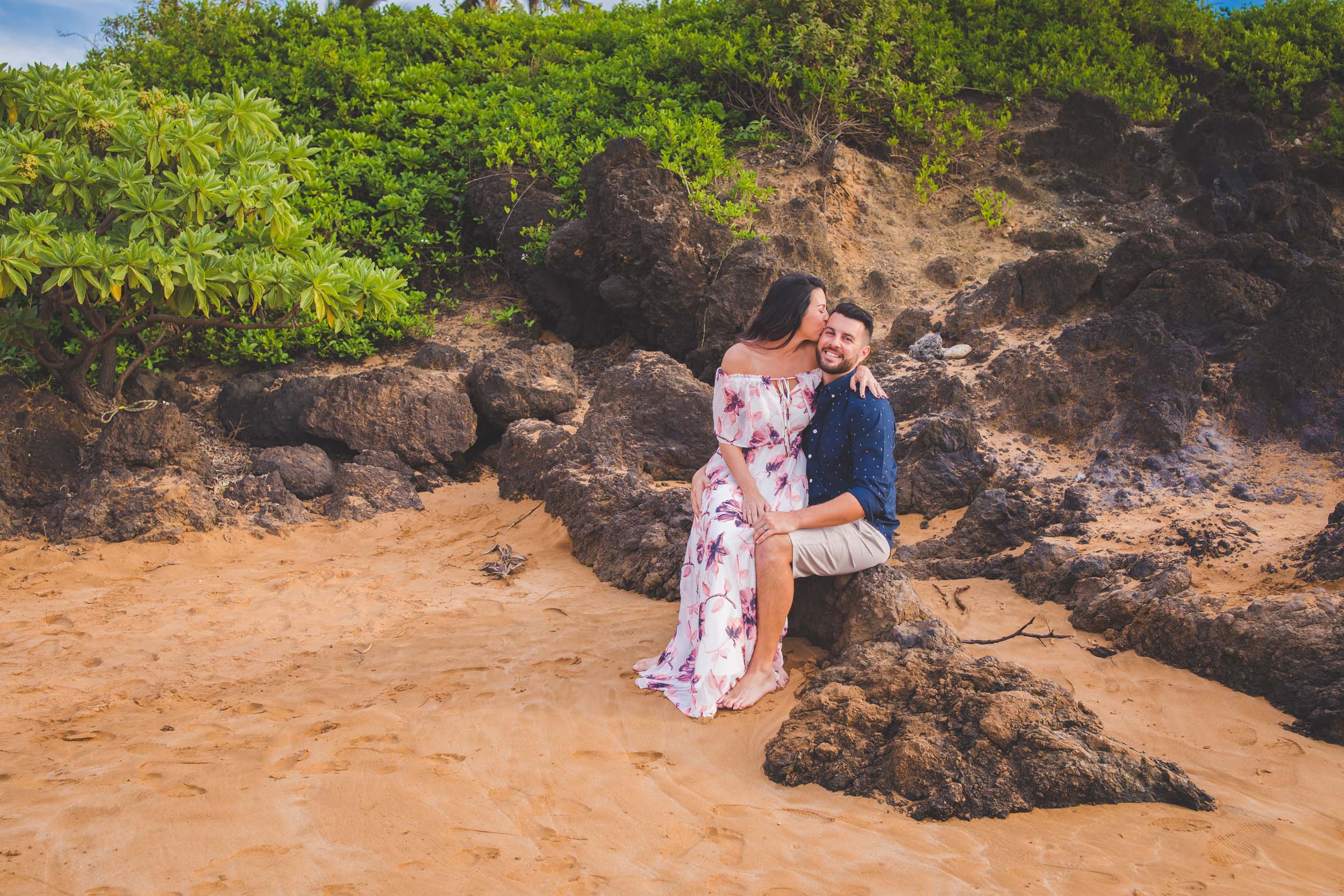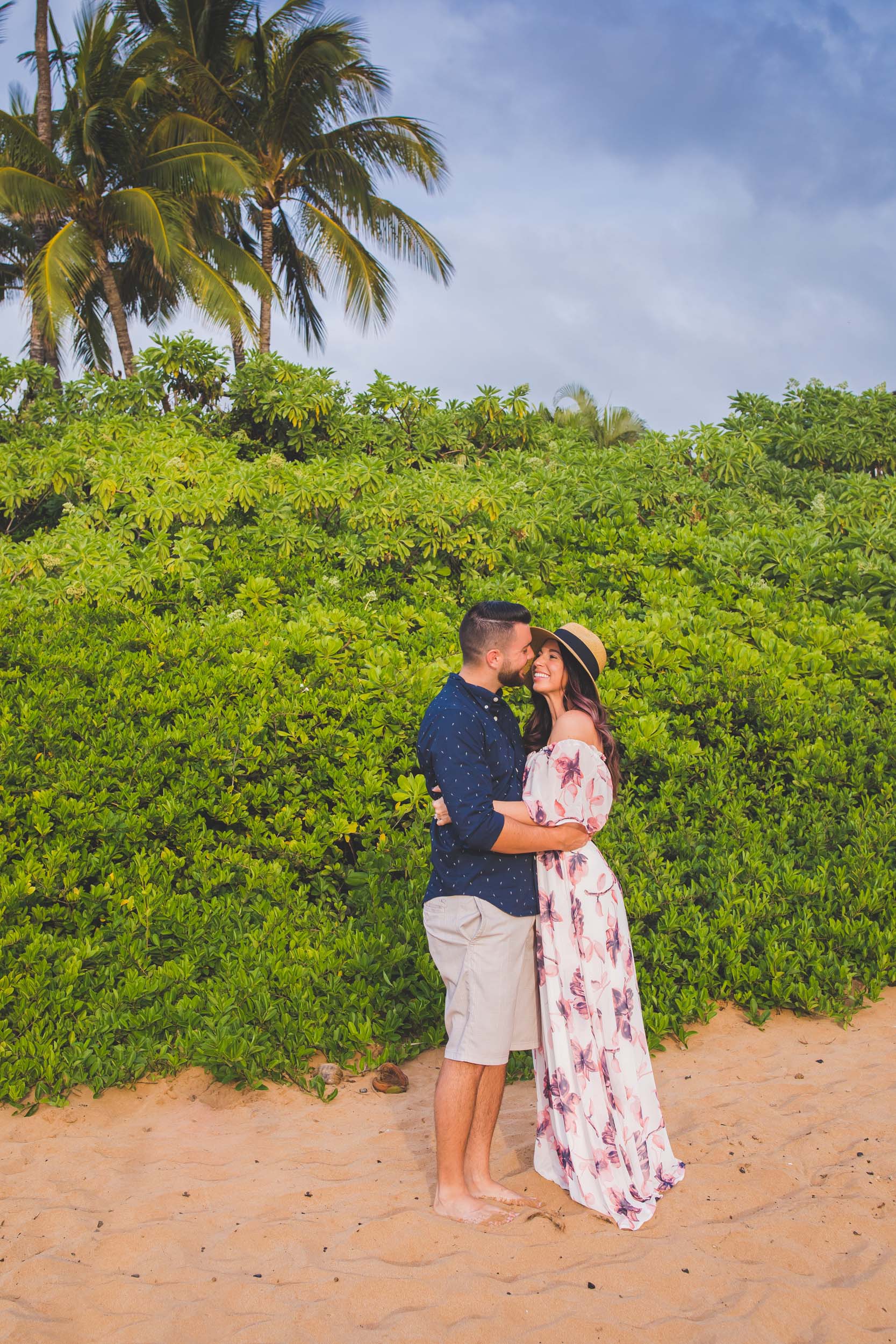 "Our time spent together was so cherished. We loved indulging in each other and the beauty of Maui. We spent so many days relaxing and exploring, but seeing a humpback whale calf play in the water during our whale watching trip with Pacific Whale Foundation was a dream come true!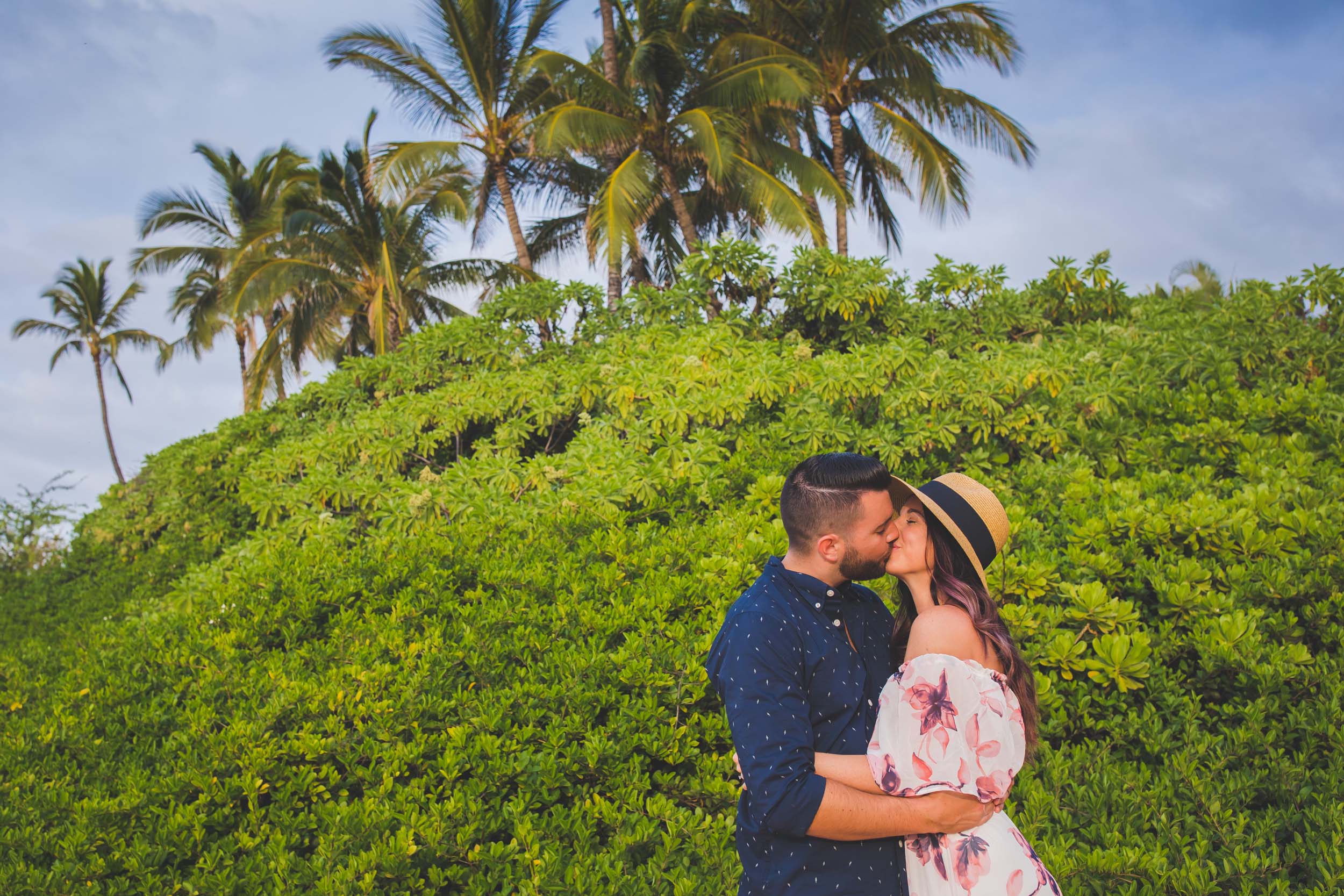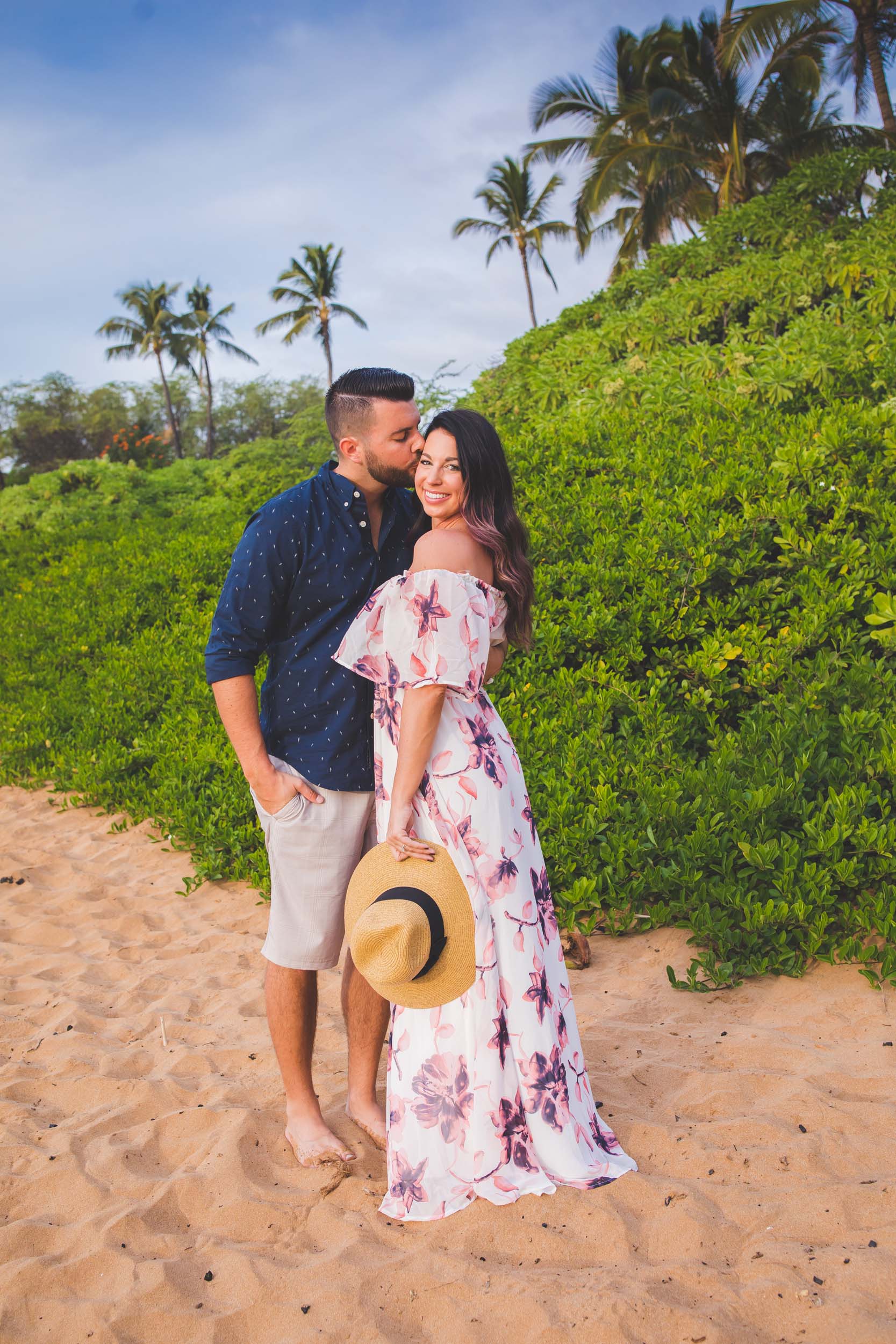 "Never let any book, blog, or friend's opinions run your vacation. Do what you want to do. Relax when you want to and don't feel guilty. Exhaust yourself with adventures and reward yourself with beer. No matter what you do, make sure it fills your soul, because that's what travelling is all about.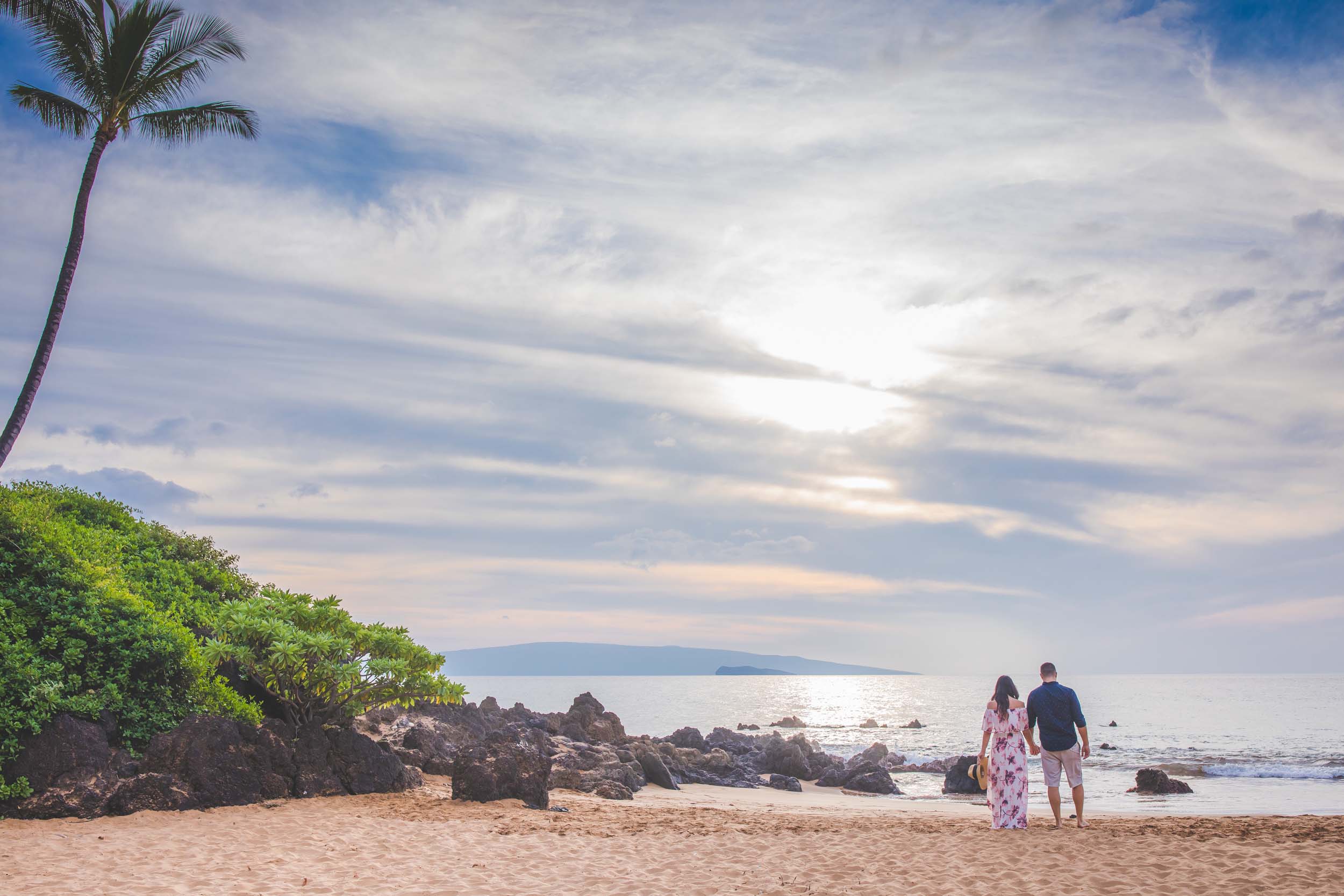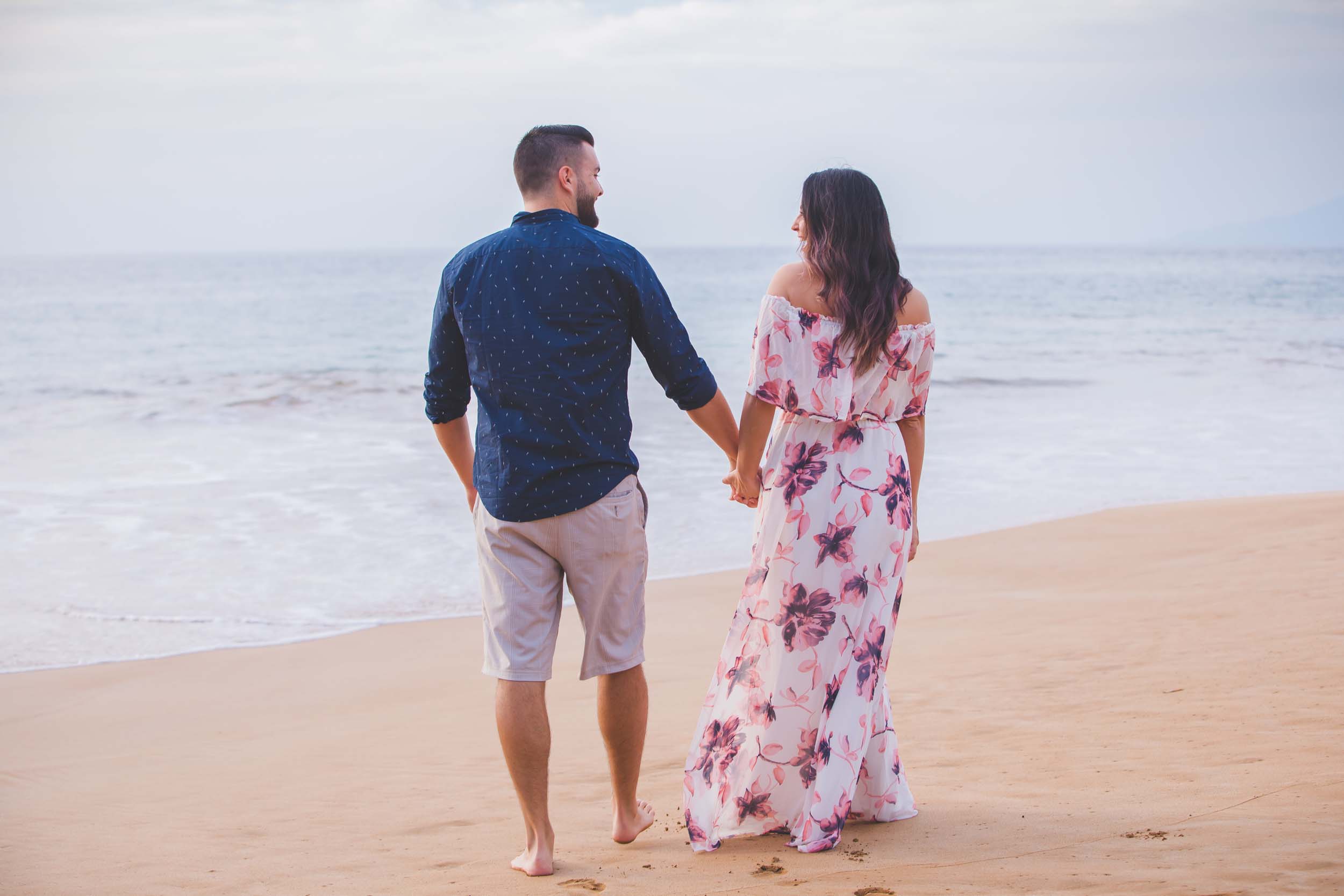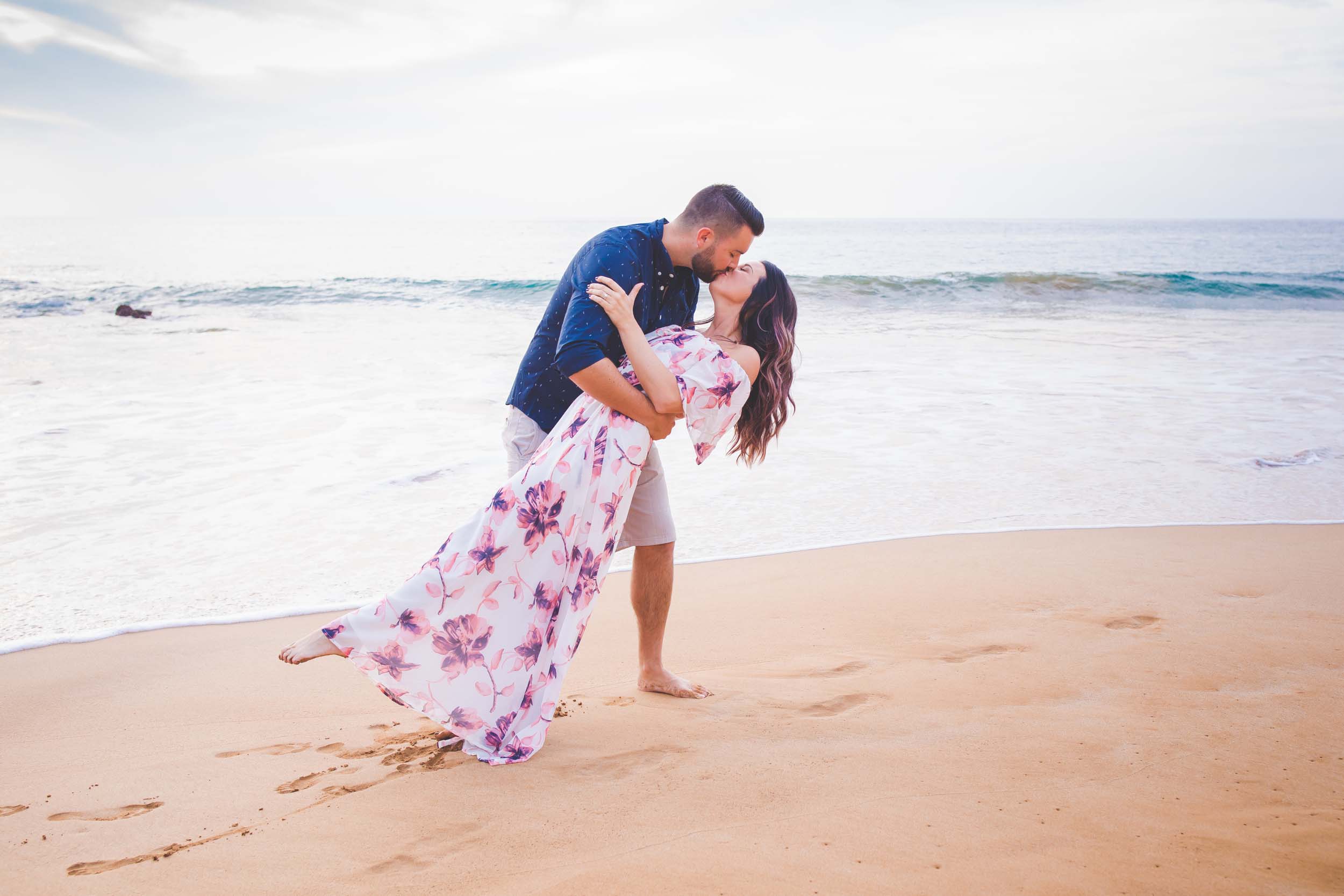 "Because our honeymoon meant a vacation with just the two of us, we knew it would be wonderful to have a professional photographer capture an evening that left us with memories we could keep forever. Wendy was incredible and we clicked with her right away, making the whole shoot so much fun and filled with laughter. We loved every minute of the sunset session and we will cherish these photos just as much as our wedding photos." – Katherine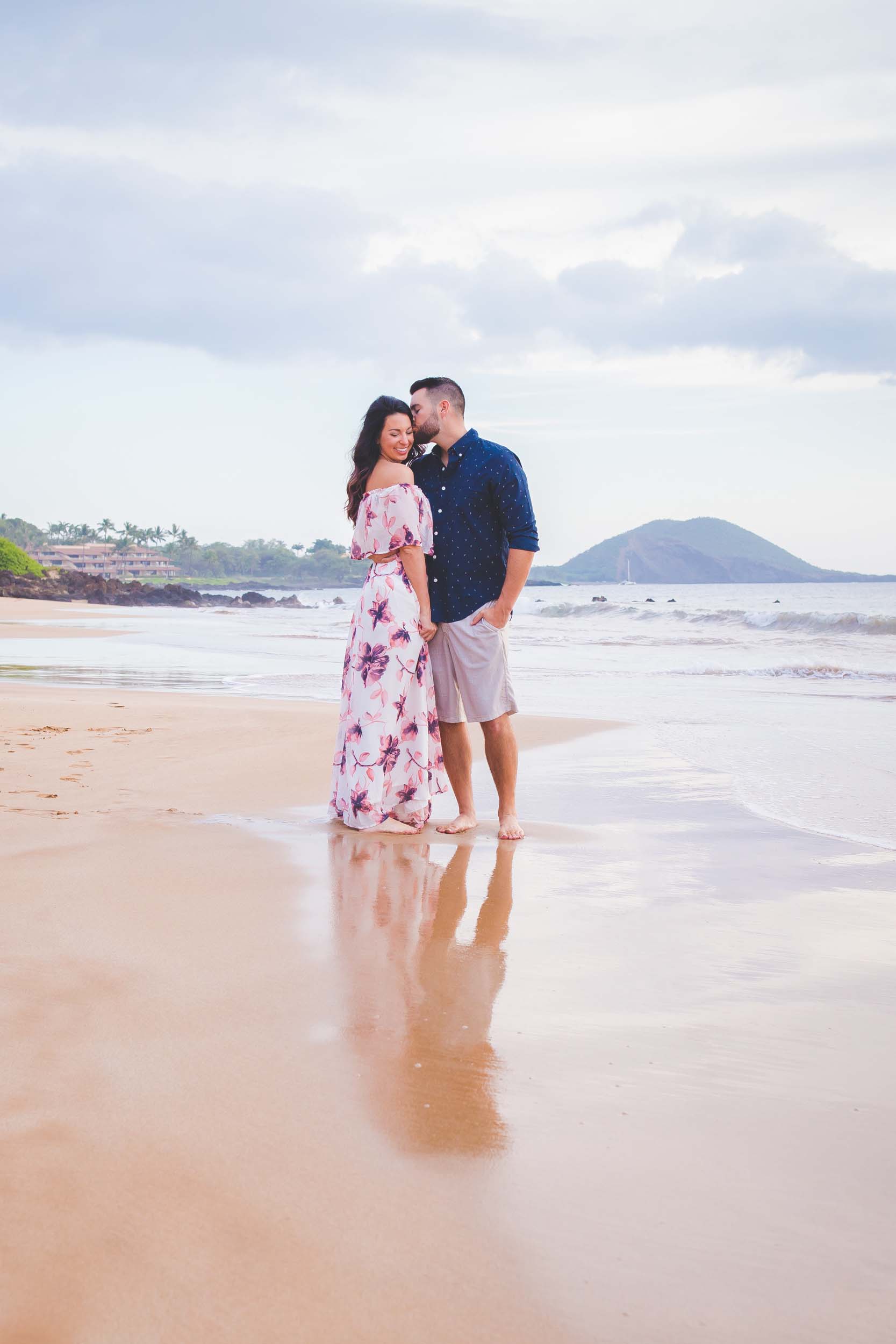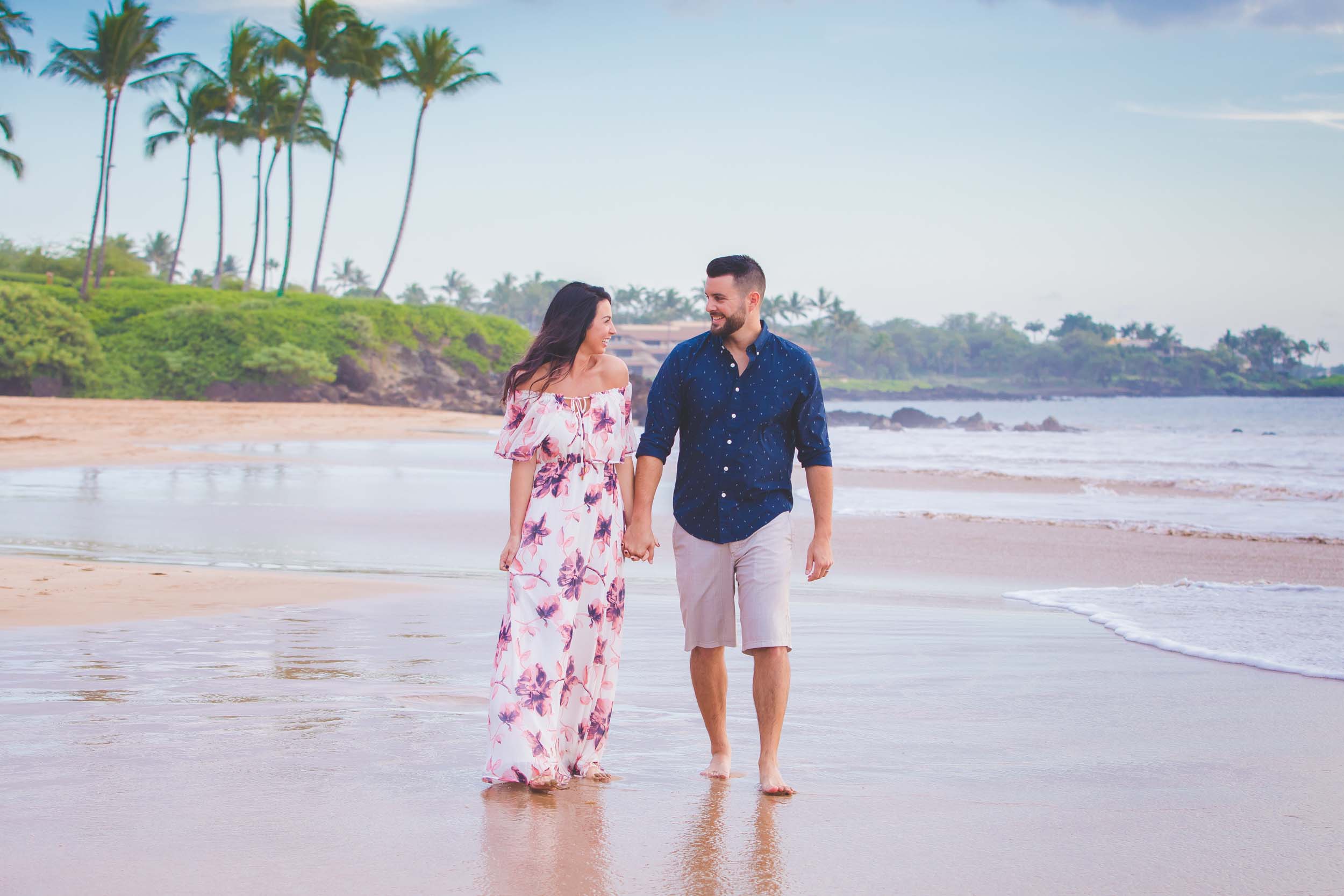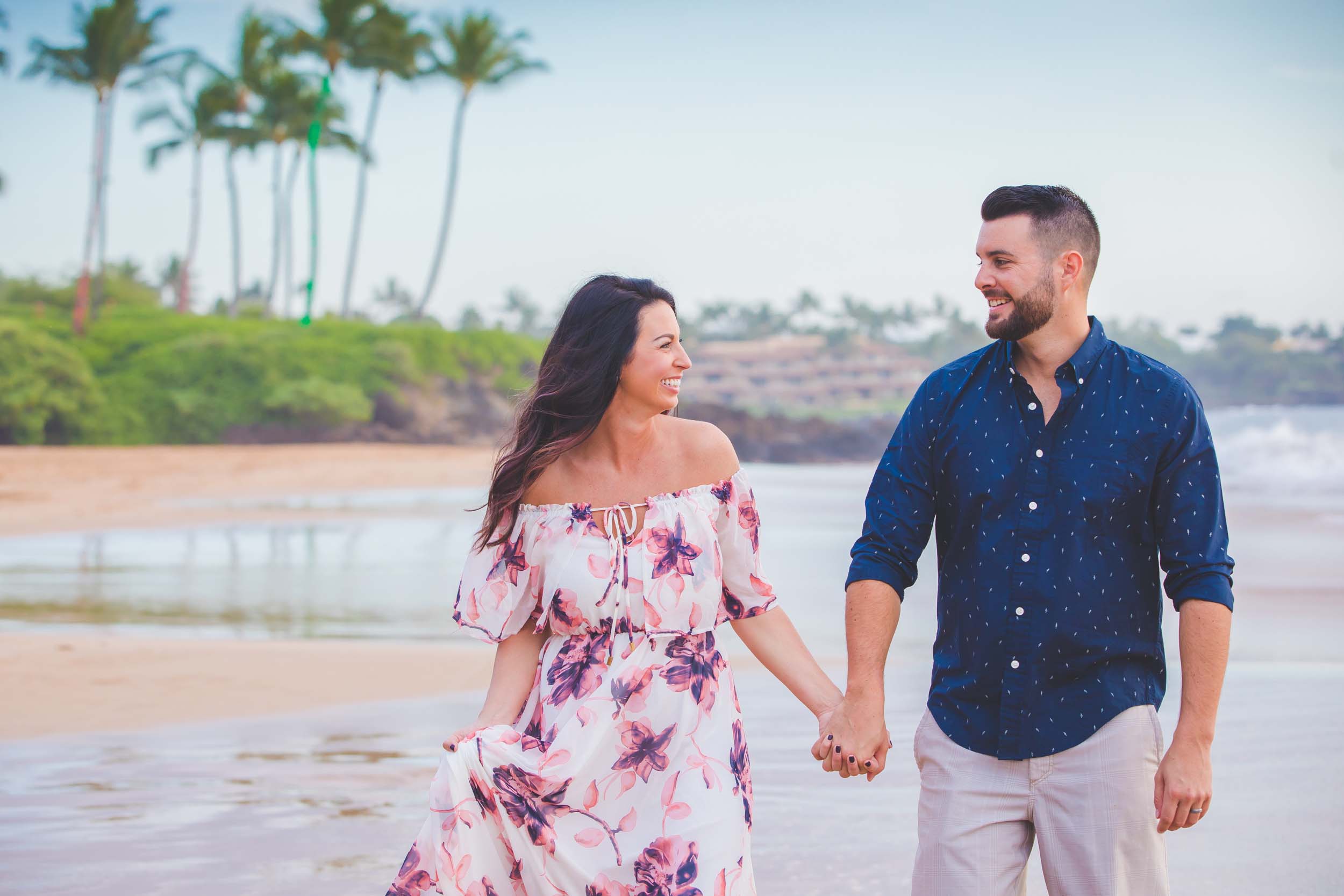 Katherine and Marc-André's honeymoon was not only a vacation to be cherished for the two of them, but shoot concierge Liss had a special reason to celebrate their gorgeous gallery of photos!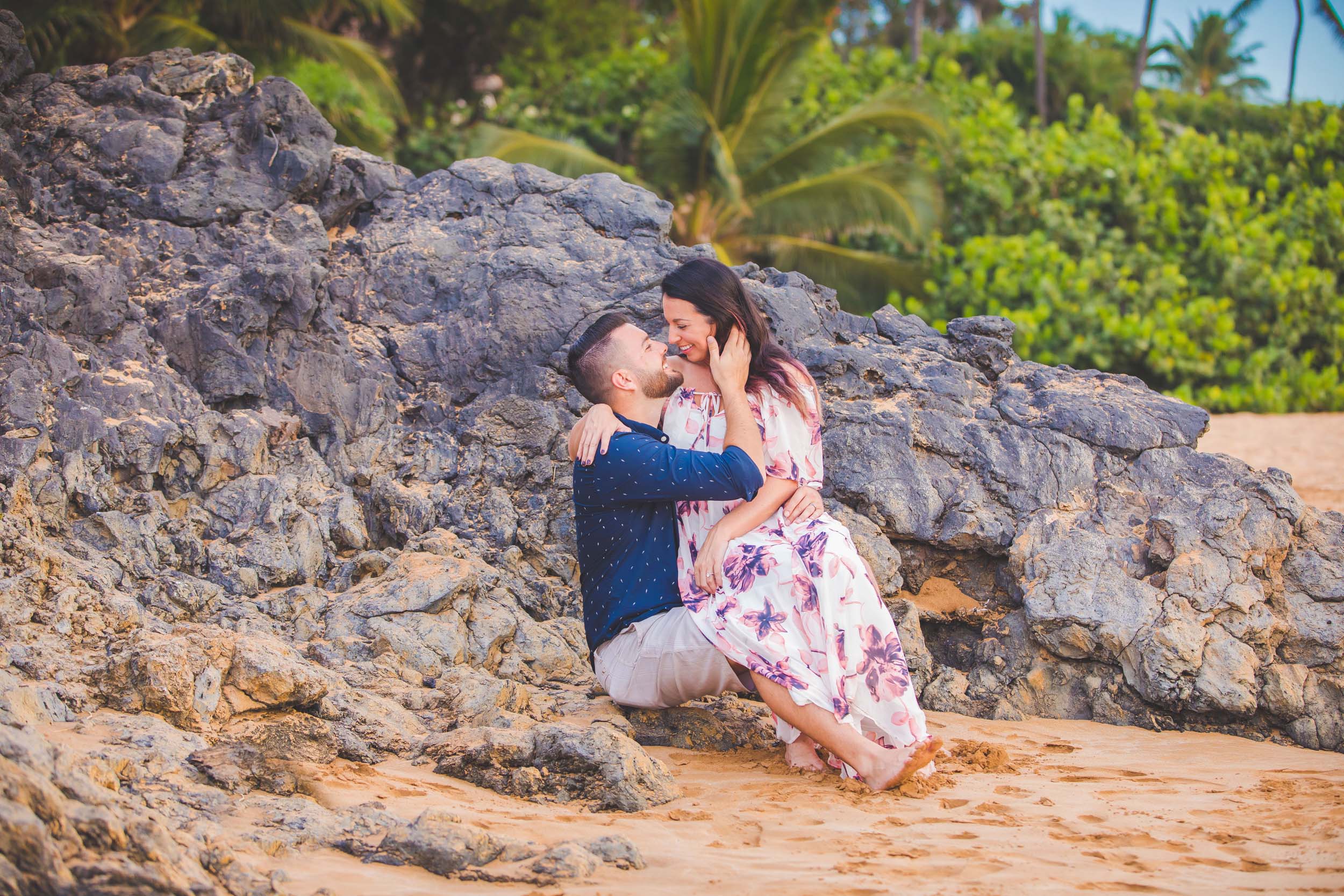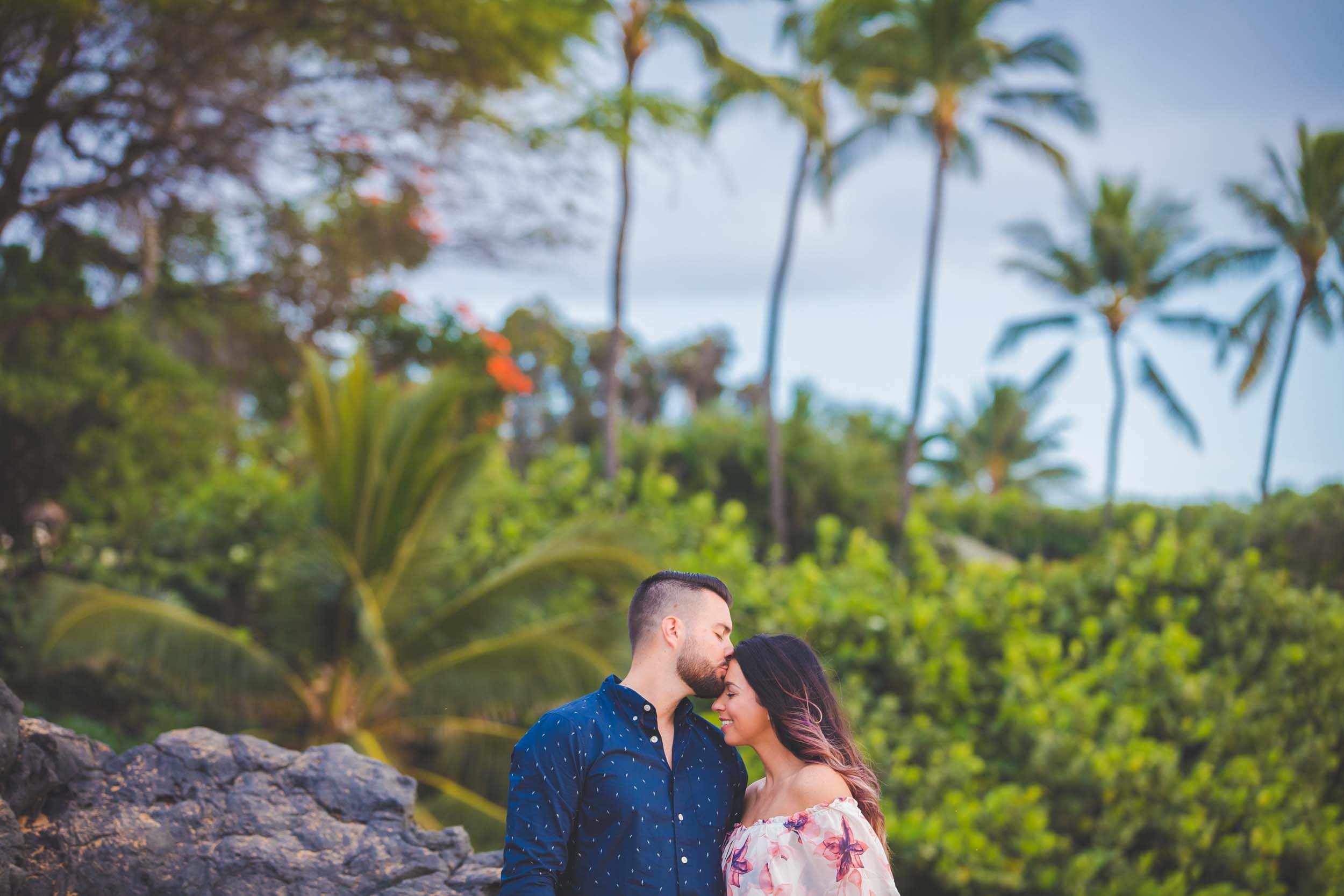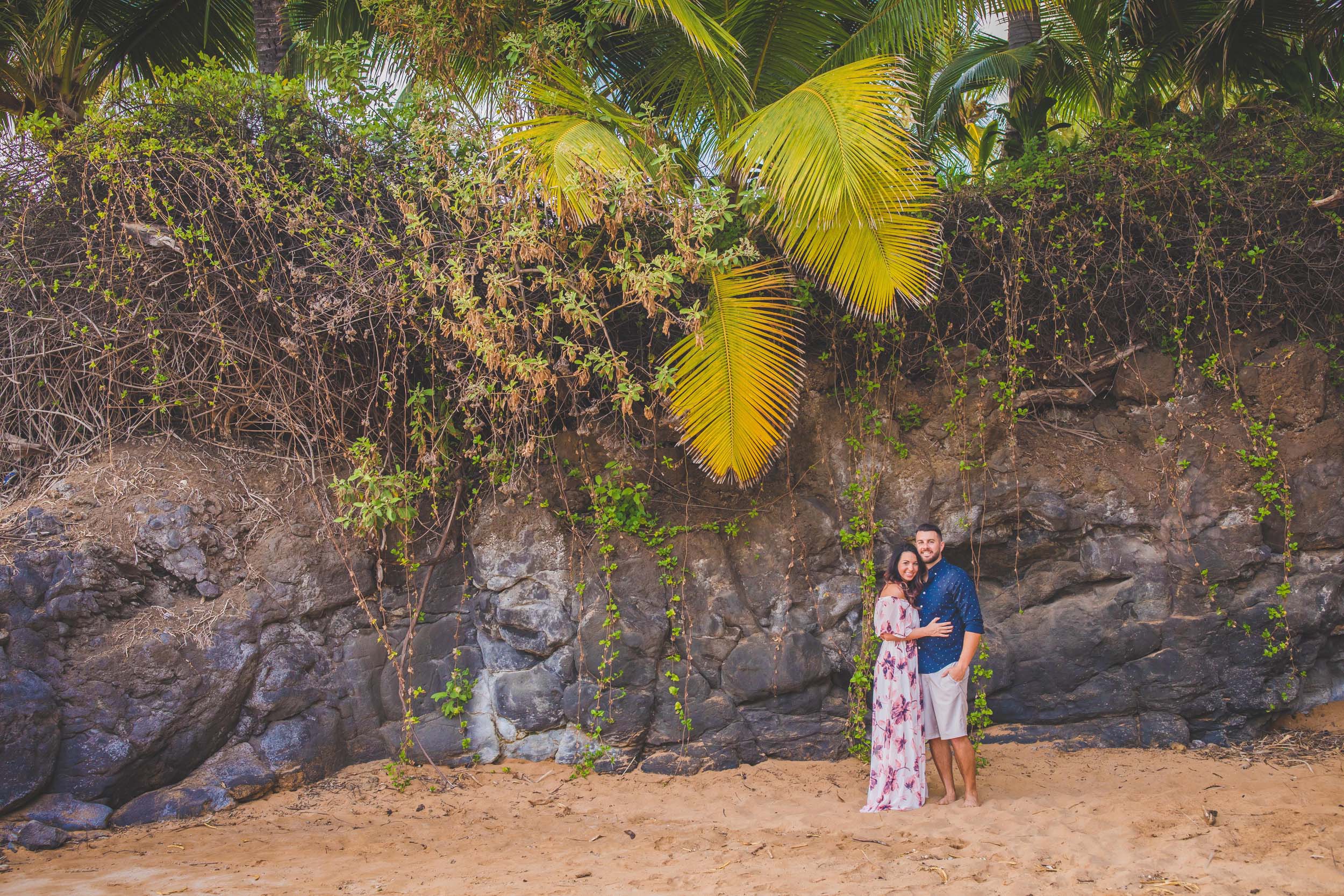 "I see gorgeous photos flood in every single day and they continue to amaze me and to make my eyes sparkle with excitement. When I saw that I was nearing 1,000 shoots, I could not stop peeking to see who would end up being my 1,000th. Then it came in – Katherine in Maui with Wendy. I was thrilled to see that she was going to such a beautiful location with an incredibly talented photographer! She was lovely to chat with and to help her organize and finalize her shoot plans. But then her shoot wasn't until January and I had to wait. Finally, 2017 rolled around and she had her shoot. When the photos popped up afterwards, I could not wait to see them – and wow. Wow. Wow. Wow. They were so gorgeous and simply brimming with happiness and love.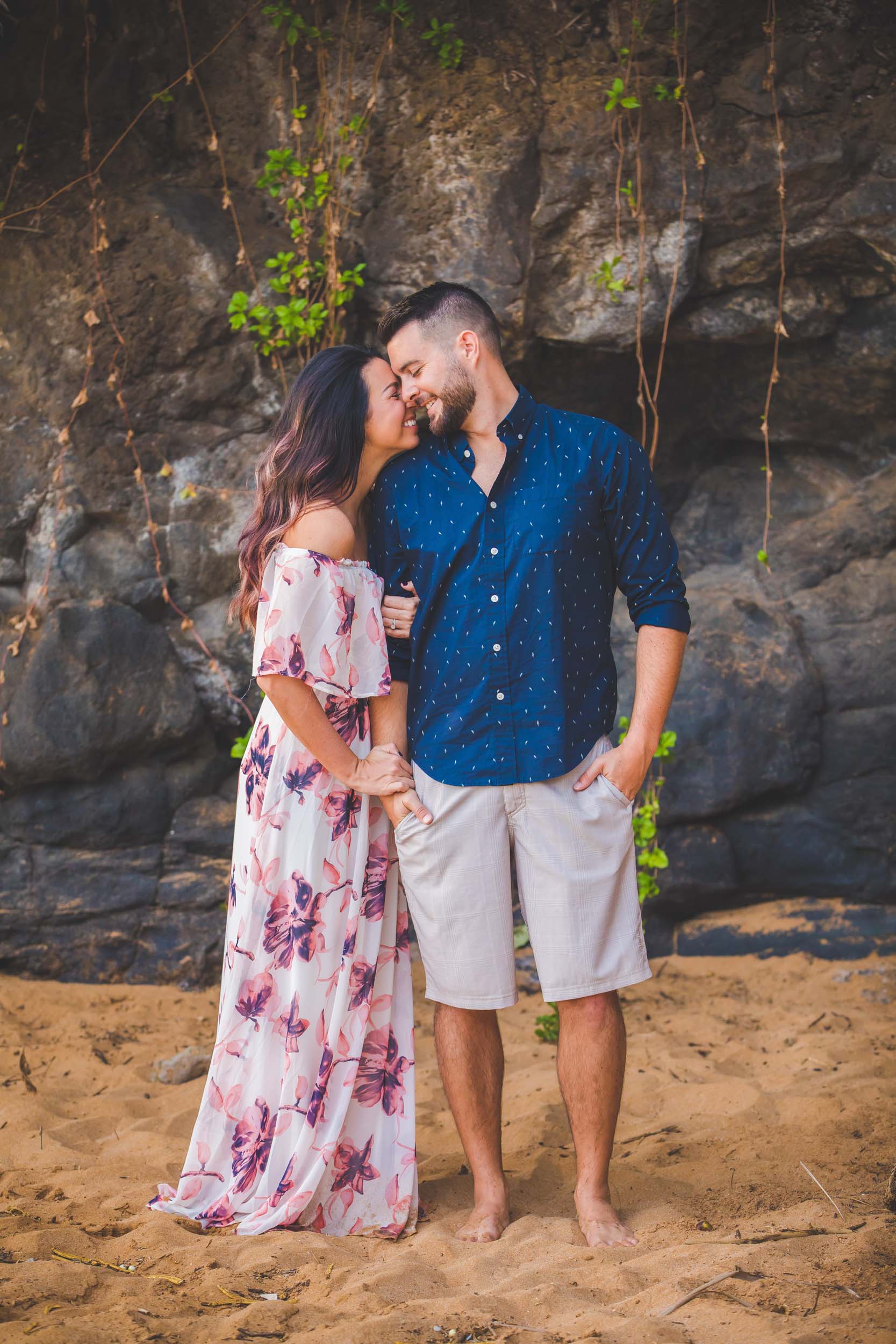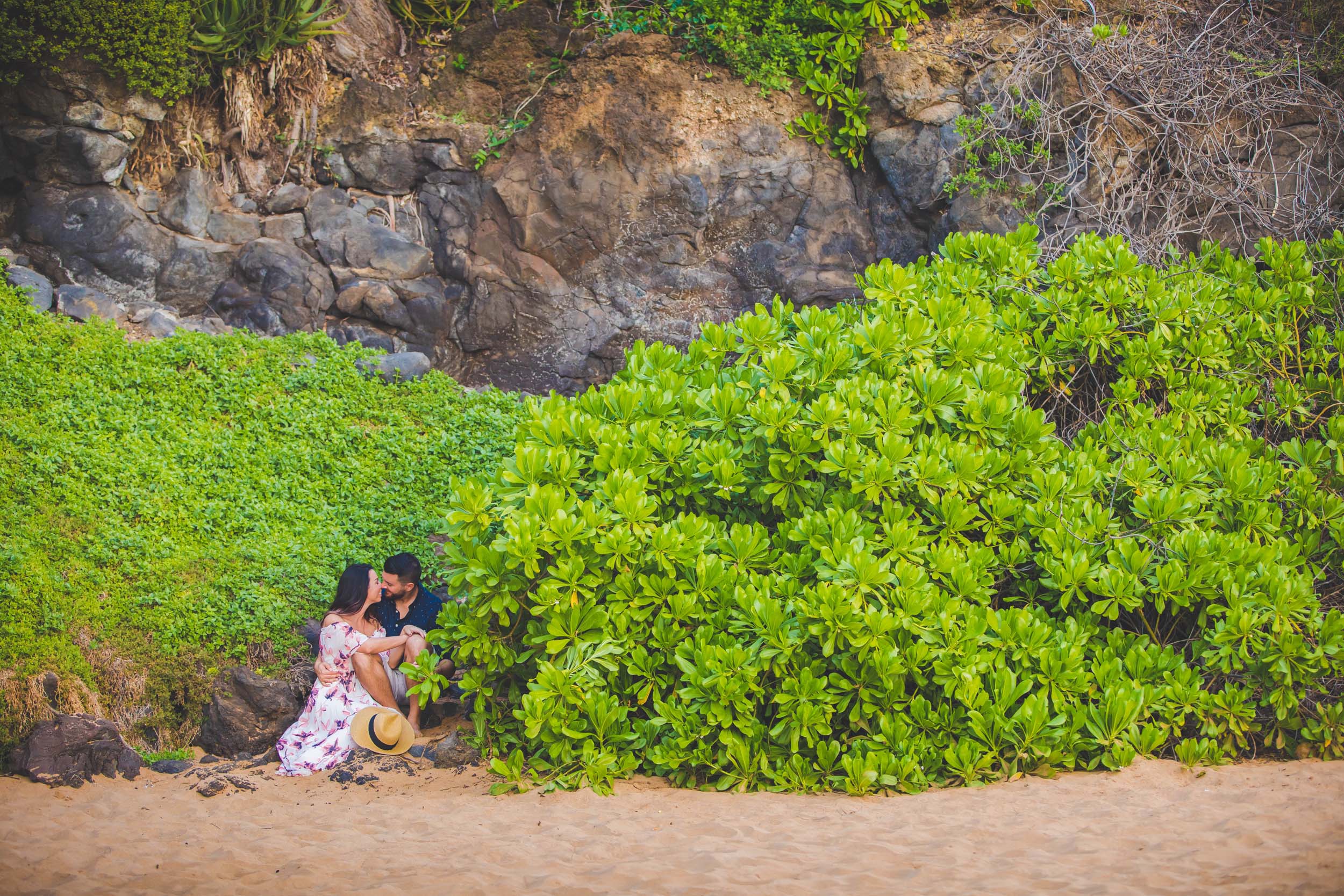 "I could not have asked for a better 1,000th shoot and I cannot wait for the next 1,000 tiny glimpses of people's lives that i get to play a part in capturing. The joy and love that I get to see from all around the world make me believe in magic. On top of this, keeping an eye on those milestones gives me the extra bonus of realizing just how many people's memories I have been a little tiny part of." – Liss, Shoot Concierge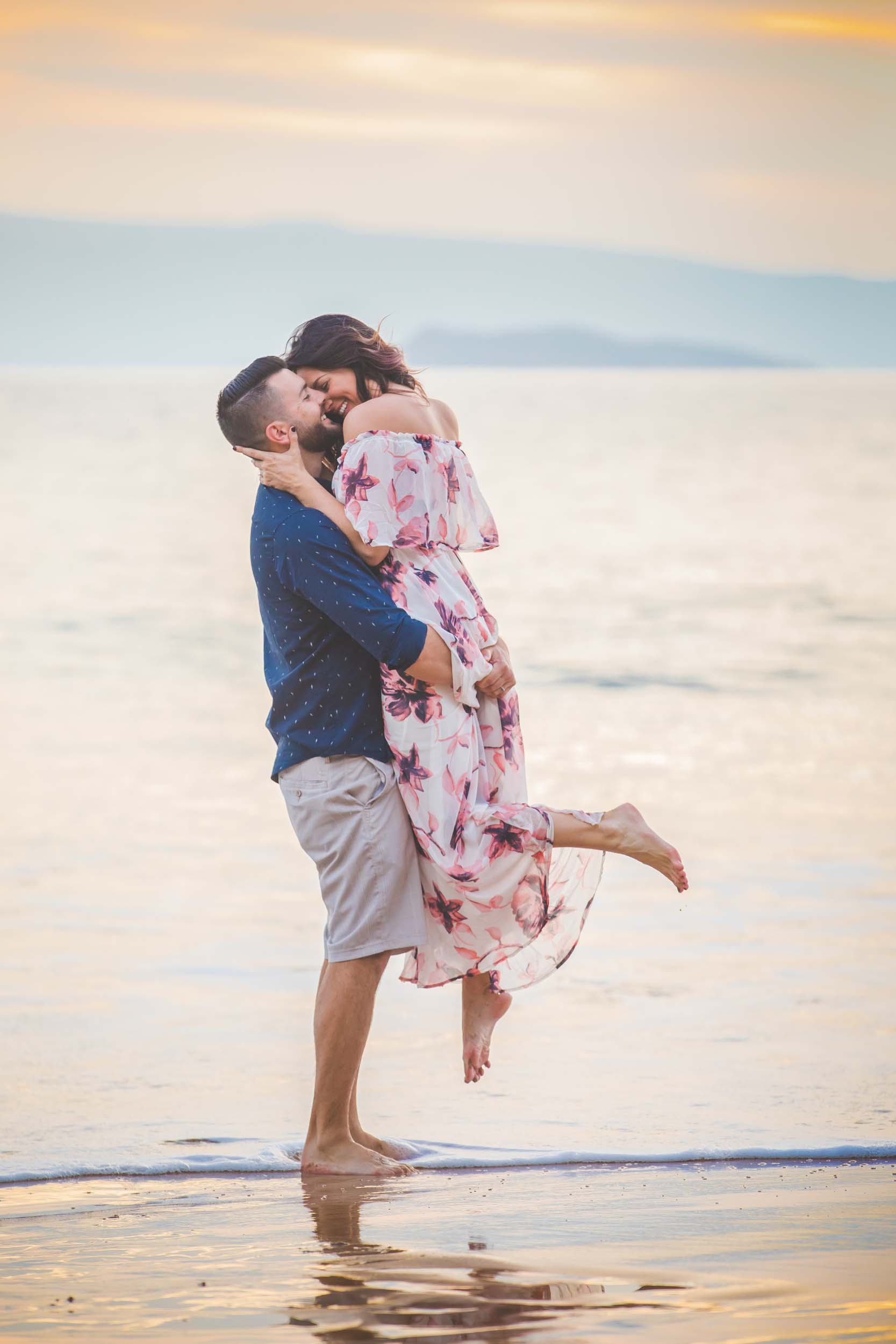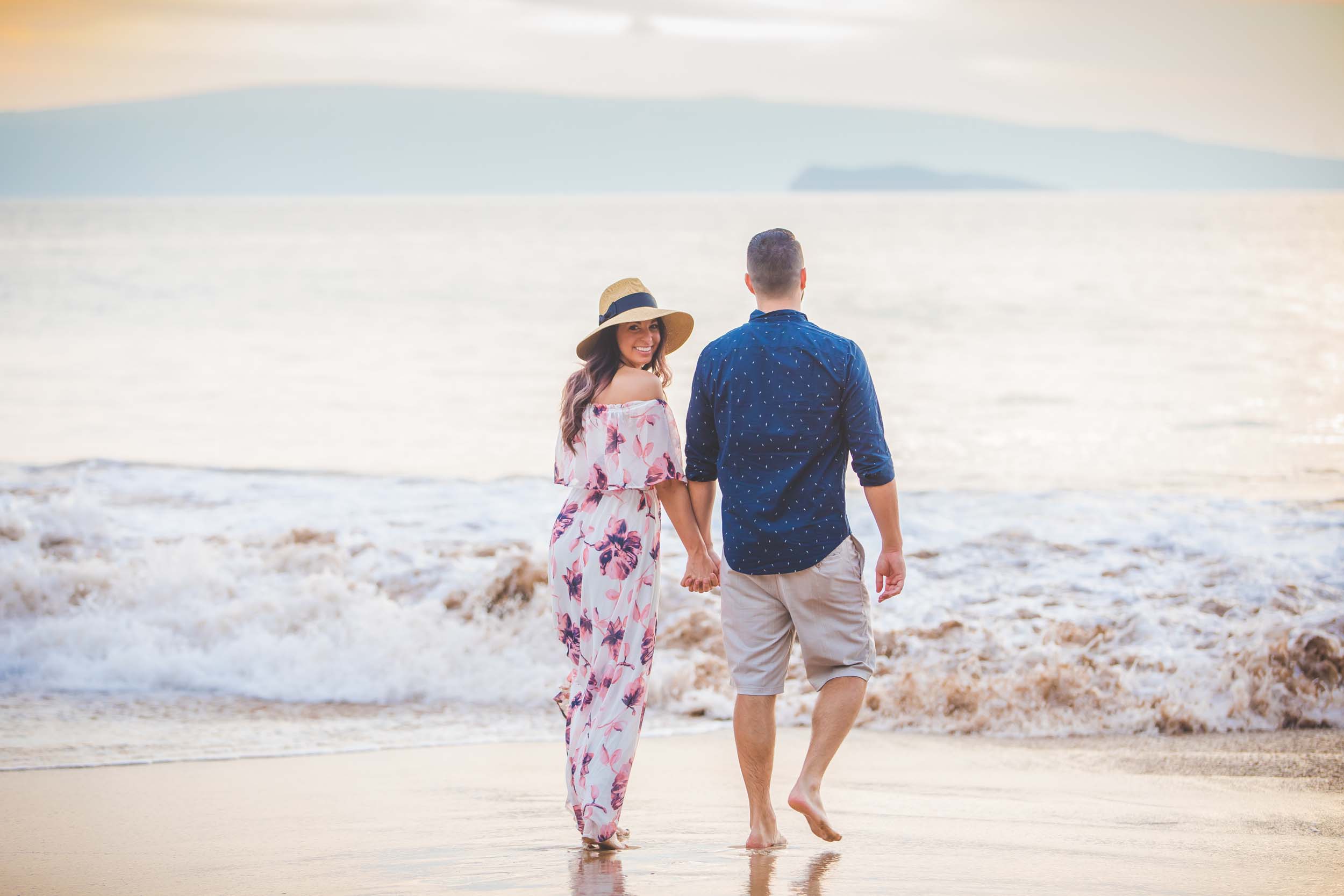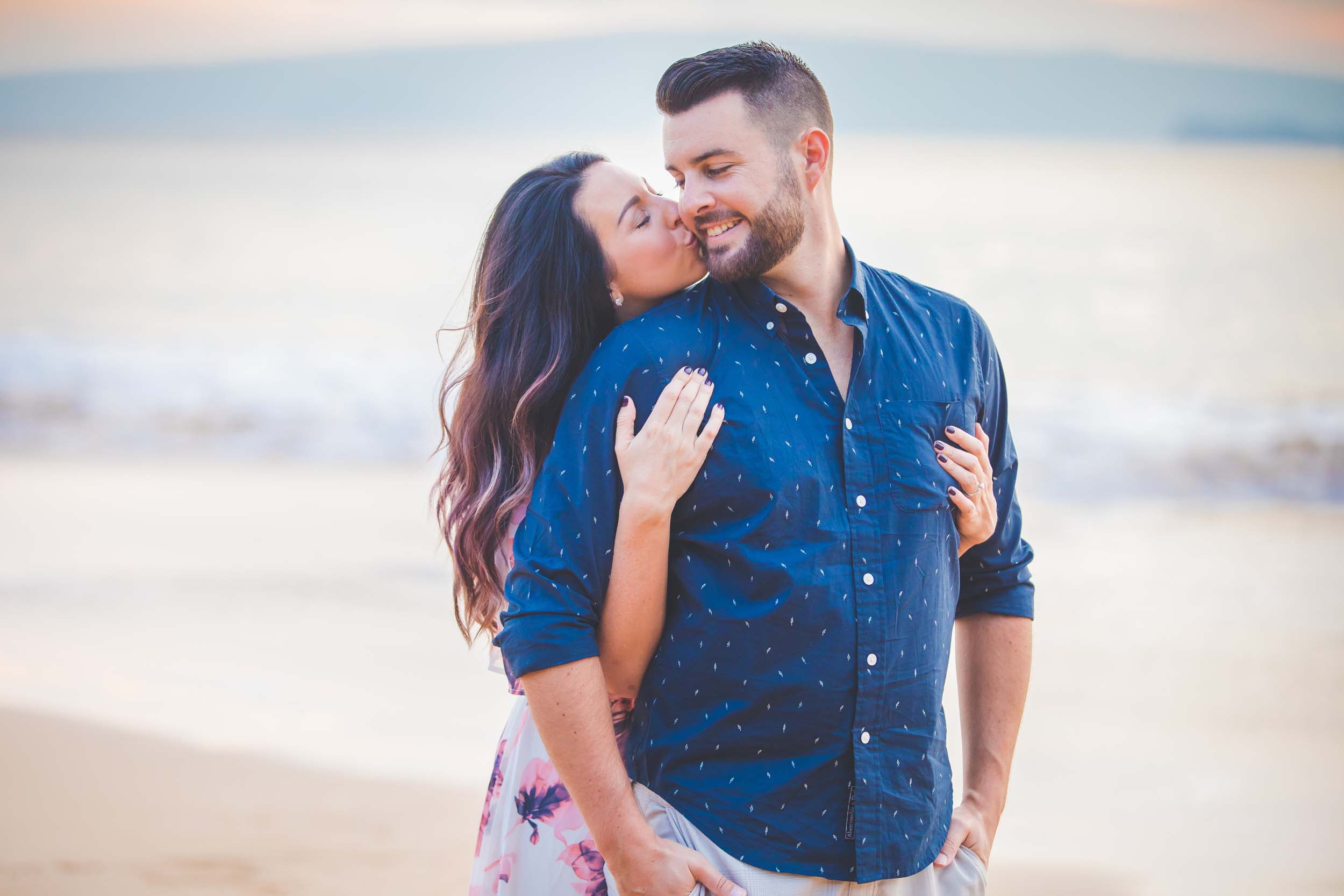 See more: beach – couples – honeymoon – love – Maui – romantic getaways