Every single day we at Flytographer HQ are greeted with inspiring and beautiful stories from all corners of the globe. Our hearts melt when we see you, our customers, capturing the beautiful connections between you and yours while on vacation. There really is no greater job satisfaction than witnessing these authentic testaments to love.
With a nod to St Valentine's Day, we are offering you a round-up of some of our sweetest love stories over the last two years. (Click on the titles of each story to get the full scoop!)
And don't forget to tell your nearest and dearest how much you love them today! ❤
---
Nick booked a shoot for Paris and told us to look for his girlfriend in a white dress. When Flytographer Pierre showed up, he was surprised to see a gorgeous wedding gown – which led to a ceremony! And the photos of Paris could not more iconic – beautiful misty fog as a backdrop to this special day.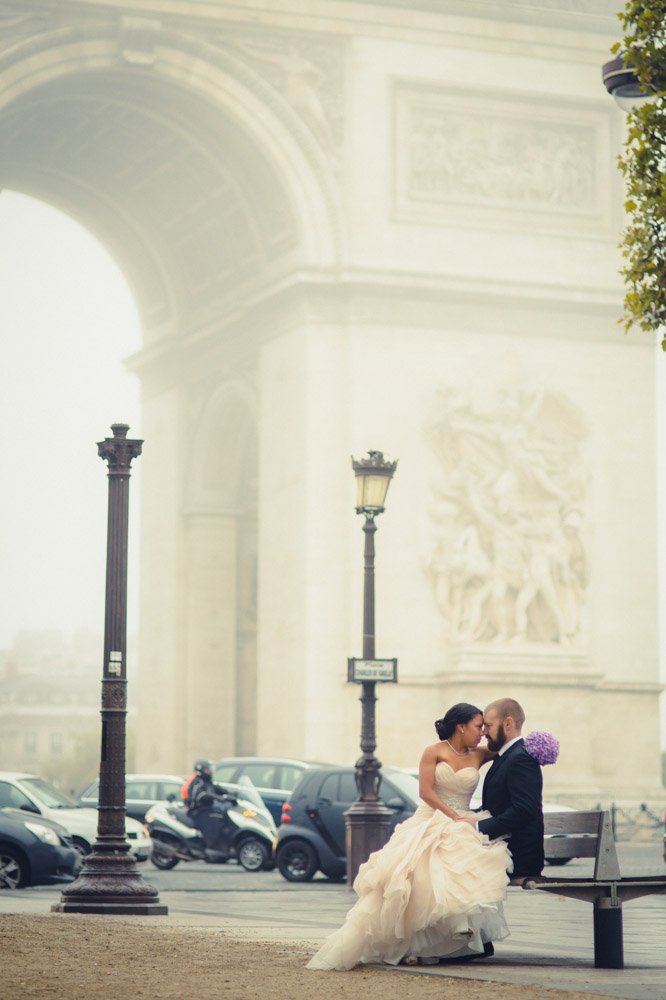 FLYTOGRAPHER: PIERRE TORSET
---
A HONEYMOON, A 40TH ANNIVERSARY AND THE BIRTHPLACE OF FETTUCCINE ALFREDO
To celebrate 40 years of happy marriage, Lia & Johnny returned to Rome where they had spent their blissful honeymoon. To complete the circle of memories, Flytographer Roberta helped them re-create a photo of themselves having dinner at the exact same restaurant they dined at 40 years ago!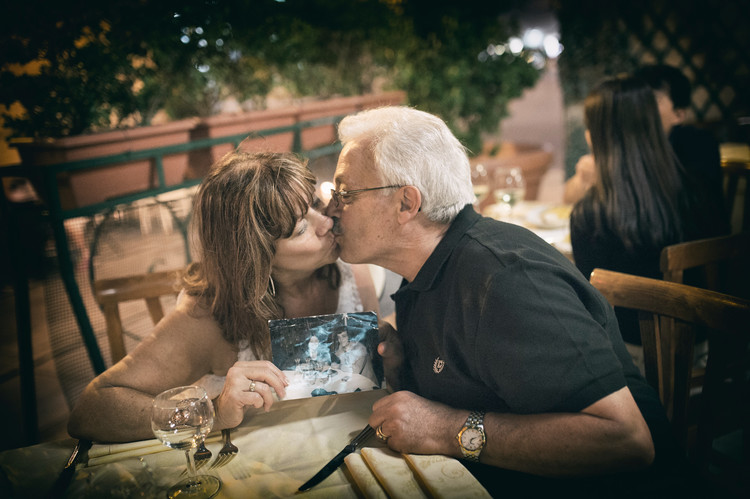 FLYTOGRAPHER: ROBERTA PERRONE
---
BEAUTIFUL ADOPTION MEMORIES CAPTURED IN AFRICA
Nicole flew to Addis Ababa to meet her beautiful new daughter, and met up with Flytographer Tracy for a casual stroll around the Piazza. A beautiful way to remember the first days as a new mom.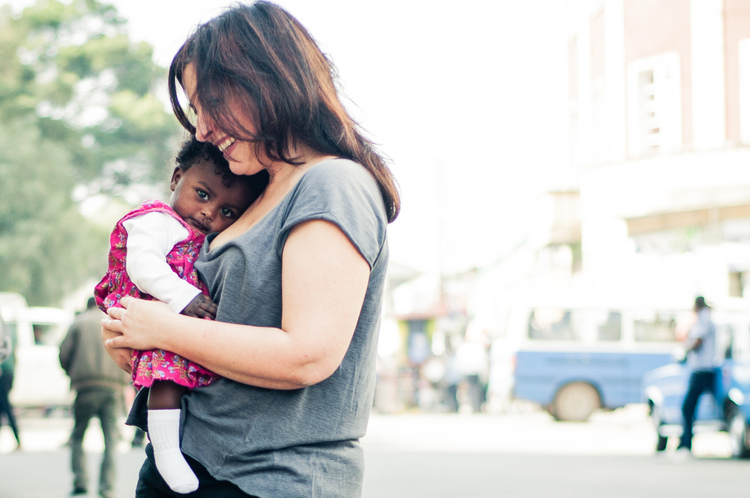 FLYTOGRAPHER: TRACY SWIFT
---
Paris-based Clark and Vincent were in NYC when they first heard the news that California was performing same-sex marriages. They returned to the US only a few months later to be married. Flytographer Johnny captured the couple on their first trip back to New York since that fateful day they heard the good news six years ago.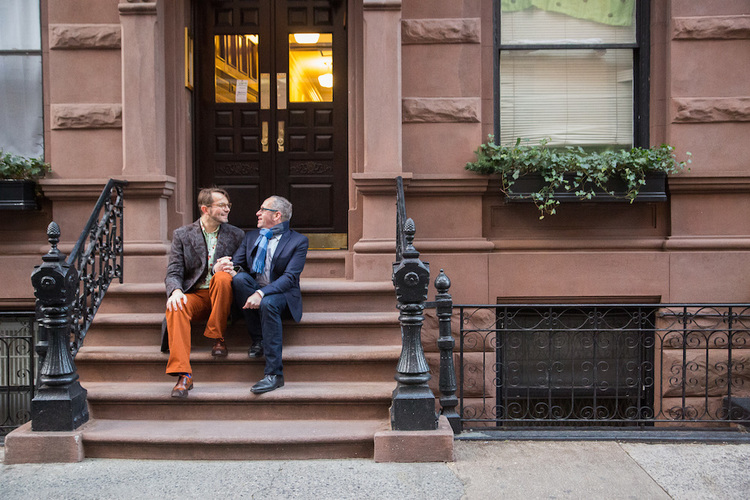 FLYTOGRAPHER: JOHNNY WOLF
---
Engaged couple Diana & Steven travelled to both London and Paris, and booked photo shoots in each city. Flytographers Julie in London and Lucille in Paris perfectly captured the couple's chic style and playful, romantic spirit.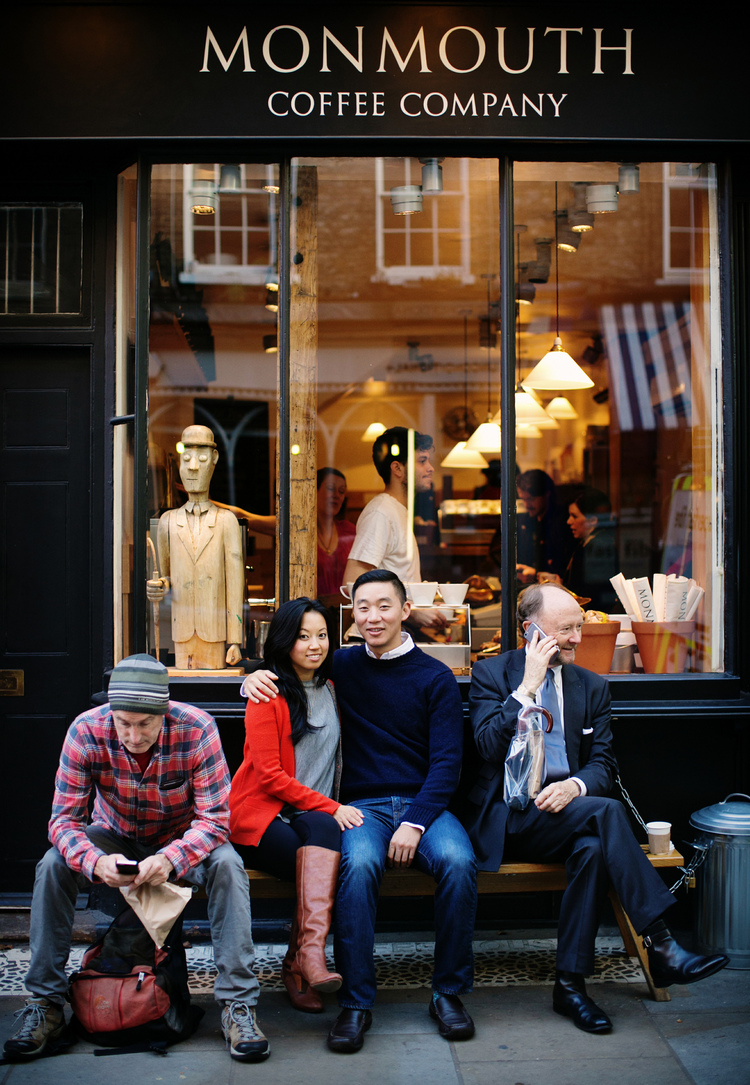 flytographer: julie kim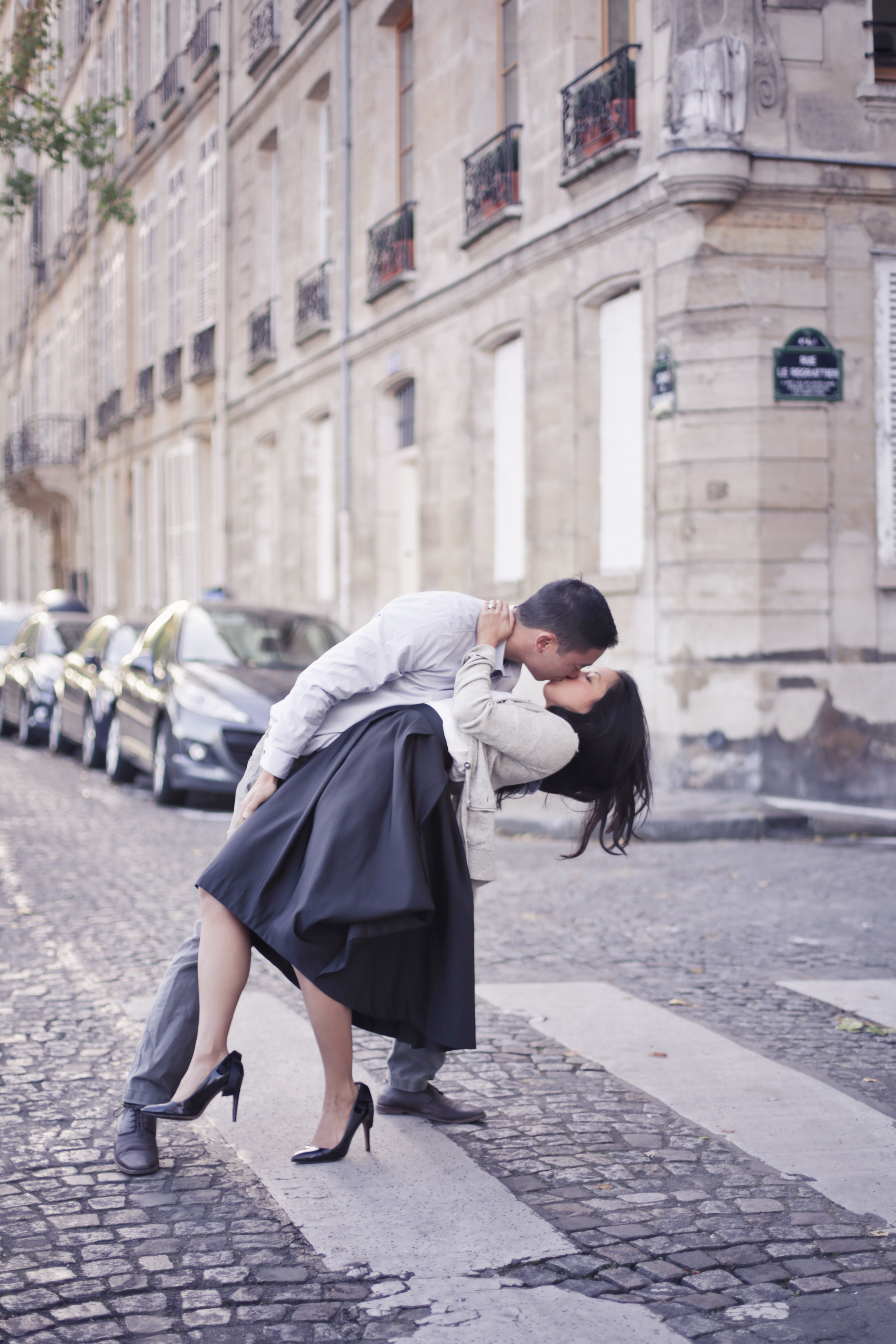 FLYTOGRAPHER: LUCILLE CABALLERO
---
On a birthday trip to Chicago, Jorge planned a surprise proposal to longtime girlfriend Lorena. He left her in the hotel with four heartfelt videos to watch and an intricate map with which to find him. When she showed up at the appointed spot, Jorge was waiting on bended knee with Flytographer Peter to capture the yes.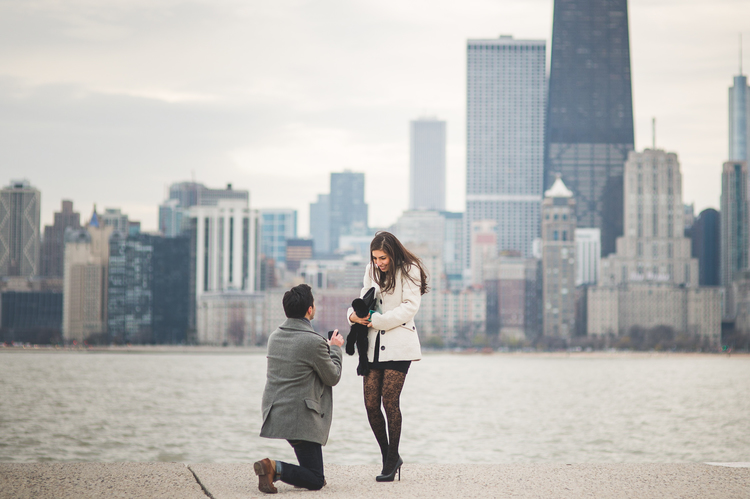 FLYTOGRAPHER: PETER GUBERNAT
---
BEST FRIENDS SINCE THIRD GRADE CELEBRATE ENGAGEMENT AT WINDSOR ARMS HOTEL
True friendships are true love. Who else but your closest friends know and love the real you -who can make you laugh uncontrollably with just one look or help comfort your sorrow with just one hug? Lisa, Bianca, Kathy and Kim have been solid besties since third grade, and got together in downtown Toronto to celebrate Kim's engagement. Flytographer Andreea helped these lovely ladies capture one more memory for their catalogue.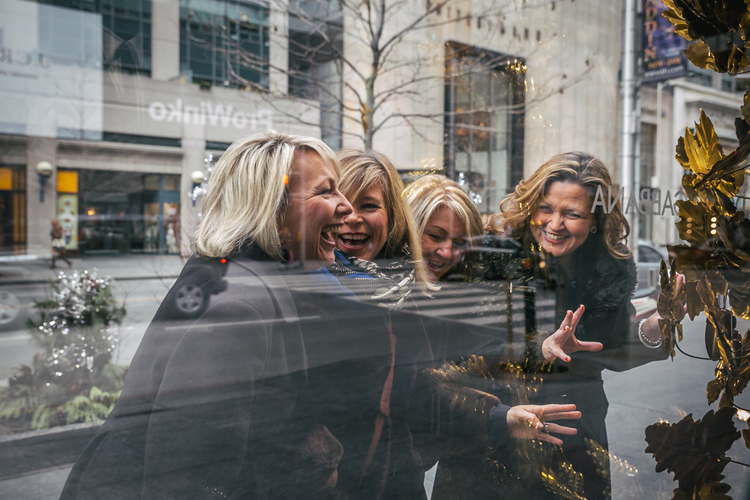 Flytographer: Andreea Muscurel
---
Flytographer couple Bayu & Vony (who had their own sweet shoot in Vietnam this year) captured gorgeous honeymoon memories for Samantha & Jordan, sharing insider tips all the while. "It was invaluable to have experts on the local culture there with us as we took photos."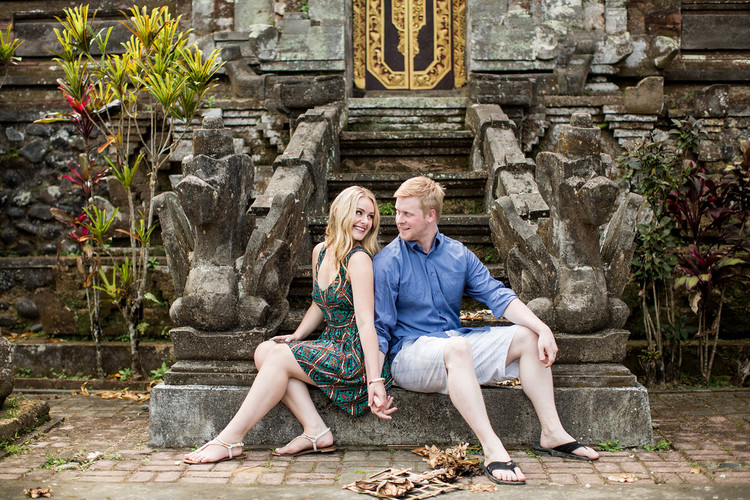 FLYTOGRAPHERS: BAYU & VONY PRATAMA
---
SURPRISE PROPOSAL AT TOWER BRIDGE IN LONDON
One of Flytographer's most iconic photos belongs to couple Katie and Kevin, who will be married this spring! Kevin booked a surprise proposal under Tower Bridge in London, and Flytographer Julie caught the look of absolute surprise and delight on Katie's face. We love her beautiful blue coat, which was a perfect match for the bridge under which she became engaged!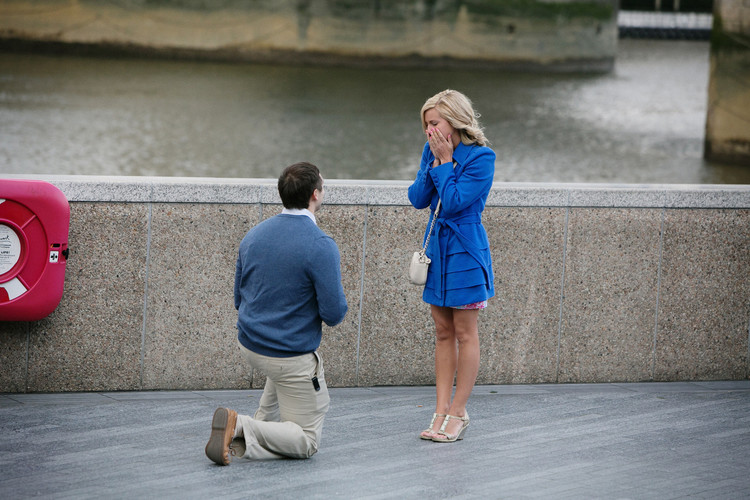 FLYTOGRAPHER: JULIE KIM
---
Gathering the family together from various parts of Australia for a holiday in New York City is a huge declaration of just how strong this family's commitment is to each other. To thank their parents for the generous gift of the vacation, the kids and their partners booked a photo shoot for the whole family. Flytographer Johnny made sure they returned to Australia with timeless memories of their special bond.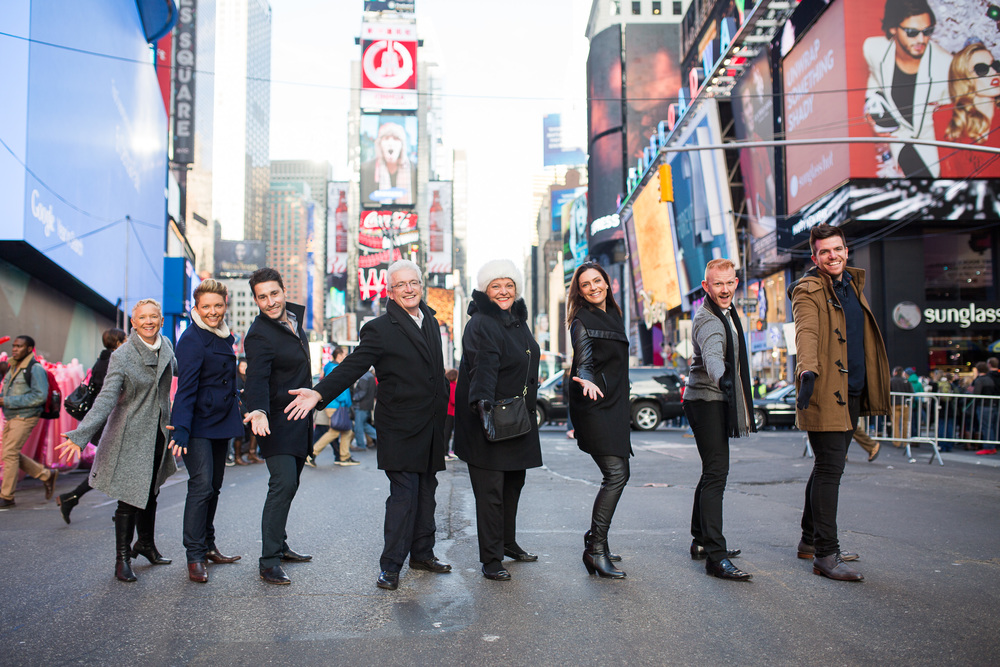 FLYTOGRAPHER: JOHNNY WOLF
---
Chenyu and Connie flew from Taiwan to Kona to capture some pre-wedding photos on the sunny beaches of Hawaii. The couple charmed Flytographer Chelsea with their energy and affection – and serenades on the ukelele!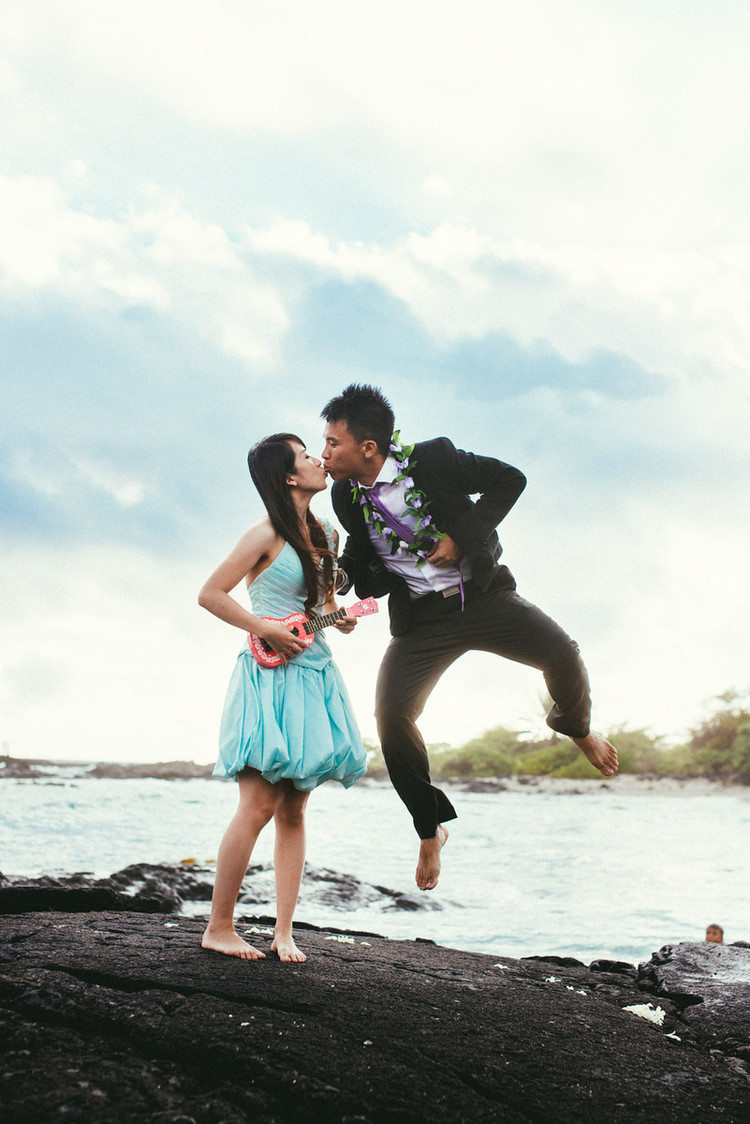 flytographer: chelsea abril
---
DREAM SURPRISE PROPOSAL NEAR EIFFEL TOWER
This love story charmed us so much, we captured a video with the couple afterwards! Richard took the love of his life, Macie, to Paris on holiday – and unbeknownst to her, it ended up being her engagement trip! Coordinating details with Flytographer Krystal, Richard designed a small ruse to get Macie posing for photos – and then dropped to one knee with a ring in his hand! This photo shoot yielded one of the most intense embraces we've seen yet.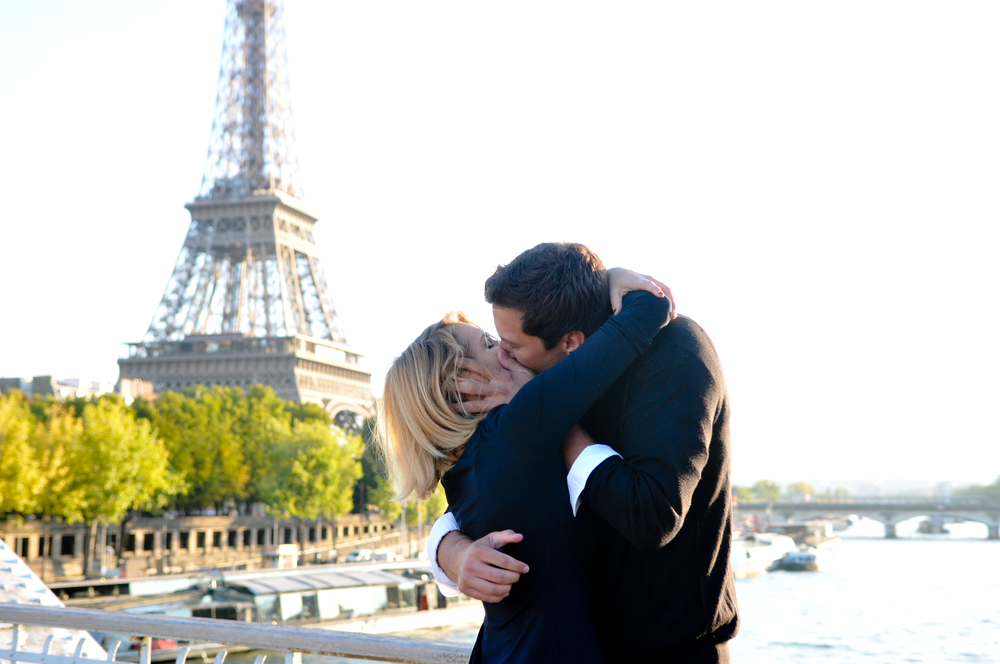 FLYTOGRAPHER: KRYSTAL KENNEY
---
Have we left you wanting more? Check out our Best of 2014!
❤ ❤ ❤ ❤ ❤ ❤ ❤
Book your shoot and capture your love!
Ready to pop the question to your true love?
See all proposal shoots here and book your own!
Know someone getting married or celebrating a special occasion, or just because…?
The gift of memories is truly the best gift of all.