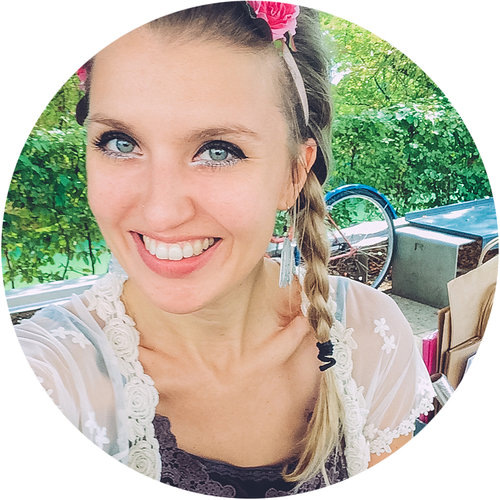 "Did you know that Ljubljana means 'beloved' in Slovenian? Creating lovely memories in this urban gem while you unfold your wings, even if just for a day or two, is a certainty."
Read on for Flytographer Mankica's local guide to: Ljubljana, Slovenia!
Tell us what you love about your city.
Situated in the heart of Slovenia, within the confines of the Alps' embrace, you will find a charming city with a cozy village feel to it. Ljubljana's centre has been built around a castle, where the locals have perfected the art of savouring each hour. The compactness of Ljubljana makes it possible for lovers to discover all the local hot spots on foot or by bike. You will not come across an extensive network of subways in this town, though you will stumble upon a cute flea market, art market, music or street theatre festival. The local architectural characteristics can be compared to those of more popular touristic cities such as Prague or even Vienna. Nevertheless, Ljubljana trumps these well-known touristic champions with its pure heart-warming charms.
What are some must-visit spots in your city?
Visit the Ljubljana Botanic Garden and be swept off your feet by the sweetness of the café's Emona cake. The view from the Ljubljana Castle is stunning, as well. The best time to go to the tower is right before sunset. During a clear day, you can even see the Alps bathing in the orange afternoon sun. Another stunning view can be found at the local skyscraper Nebotičnik, where you can also enjoy a soothing drink and a lovely cake. It used to be the highest building in Yugoslavia.
What is your favourite free activity to experience in your location?
Ljubljana is also the city of nature. You can have a stroll next to a river and enjoy its green splendour. Throughout the year, you can spend your free time in one of the abundant beautiful parks spread throughout the city.
What is the best way to enjoy Ljubljana as a local would?
Ljubljana is an enchanting capital with many beautiful urban areas to explore. You can zone out while sipping on a delicious wine, or relax with a tasty beer in one of the cafés or restaurants scattered throughout the city centre. Both the beer and wine are produced locally. Our Slovenian microbreweries and vineyards are best enjoyed over a lively chat with loved ones.
What is the top reason to book a trip to your city?
Slovenia contains the word "love" — an undeniable reference to romance that is backed up by real proof! Just a stone's throw away from Ljubljana, you will find the picturesque Lake Bled and numerous breathtaking natural landscapes that will leave you in awe. Even going to the seaside where Piran, another romantic town, is situated will only take you one hour. Let your love blossom while relaxing in the embrace of this tiny earthly paradise.
See more: Ljubljana – Travel Guide