See more: Travel Guide – Top 5 – NYC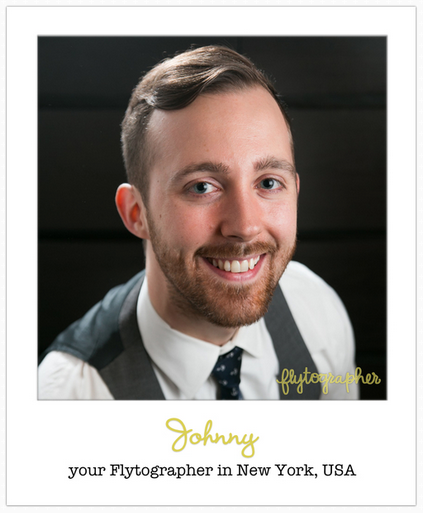 As part of a new series of posts, we are going to mine our local experts - our amazing photographers! - for top tips to their city, all to help you, the savvy traveller, get the inside scoop.
We have kicked it off with Johnny, one of our New York City Flytographers, who gives you the lowdown on finding the perfect slice...
---
New Yorkers are a proud people. We're proud of our city, our communities, and the many diverse cultures that are represented here. We're proud of our world famous museums and theaters. We're proud of our sports teams, even when they lose. But perhaps most of all, we're proud of our own small corners of this city, the places we, as locals, know to be the best. Ask a couple of born-and-raised New Yorkers where you can find the best bagel or cup of coffee and you're sure to start a heated debate! In this list, I offer another quintessential slice of New York culture – the definitive, indisputable, unquestionable Top 5 best pizzerias in NYC.
1) Di Fara – Located off the beaten path in the Midwood section of Brooklyn, a fresh pie at Di Fara is more than worth the trip. It gets tremendously busy around lunch and dinner times, so come in between the rushes for a shorter wait!
2) Patsy's – Be sure to visit the original Patsy's in Harlem – it has been in the same location since the 1930's, and the brick oven pizza is not to be missed!
3) Roberta's – Located in one of Brooklyn's most popular neighborhoods, this East Williamsburg pizza joint offers an inventive selection of wood fired pies.
4) Motorino – For an authentic Neapolitan style pizza, this East Village pizzeria can't be beat. They don't take reservations, so come before the popular dinner hours if you want to avoid a wait!
5) Juliana's – Located in the Dumbo section of Brooklyn, this pizzeria is often overlooked for the more well known Grimaldi's just next door. Local tip — Juliana's is owned and operated by Patsy Grimaldi — he separated from the Grimaldi's next door, but it continues to use his namesake. Go to Juliana's if you want the real Grimaldi's pizza!
Honorable mention — Artichoke Pizza — I took the above photo of Elena at the end of her solo Flytographer session in NYC, and the pizza was delicious!
---
If this has you craving something tasty in the Big Apple, you can book your shoot for NYC right here.