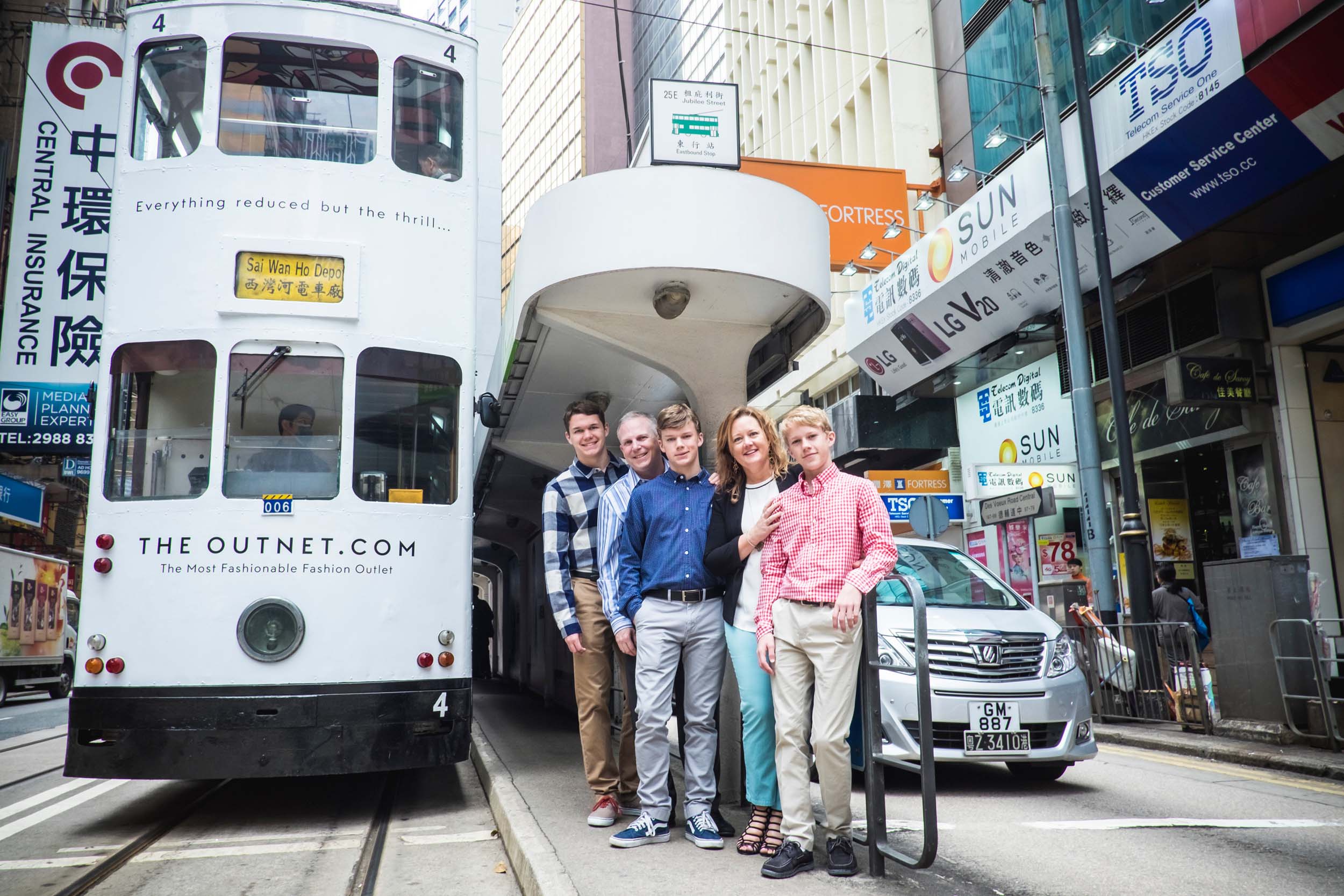 We just love this family's sense of humour and adventure! They took the traditional anniversary gift of china (you know, as in, dinnerware), threw tradition out the window and interpreted it in their own exciting way. So, off they went to China with their three teenage boys along for the ride. Read on for how they spent their vacation.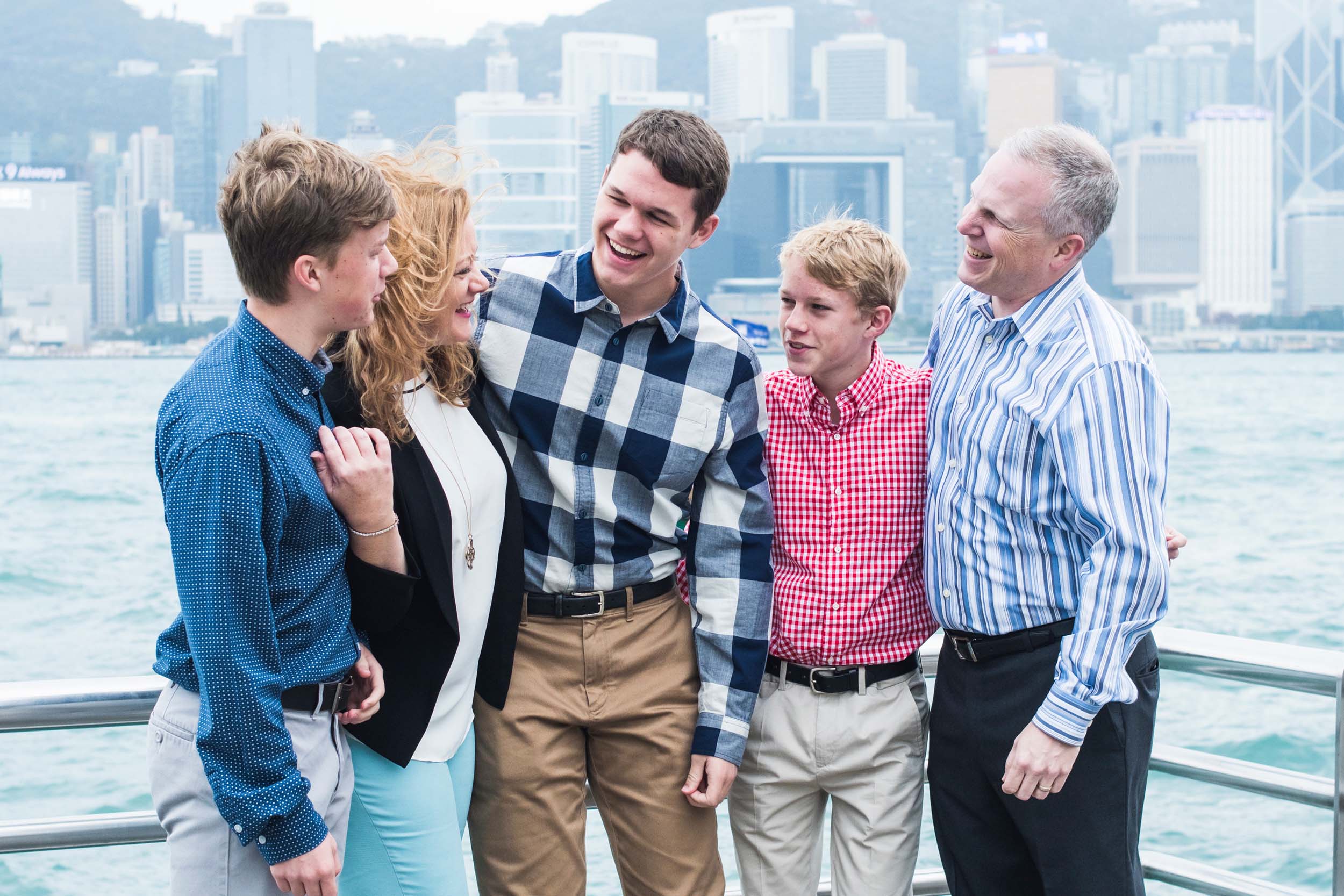 "This year, we will celebrate our 20th wedding anniversary. The traditional gift on the 20th anniversary list is china. I think they meant dishes, but we decided it meant China. So spring break as a family with three teen boys meant heading to Hong Kong for the week. We had a great time visiting cultural sites like temples and the Big Buddha. We had lots of interesting discussions about Buddhism, Taoism and the like. But we sprinkled in a day at Hong Kong Disneyland and even bungee jumped off the Macau Tower another day. Even mom joined in on the fun and did the highest bungee jump in the world at 233m high! I think that means one and done for mom.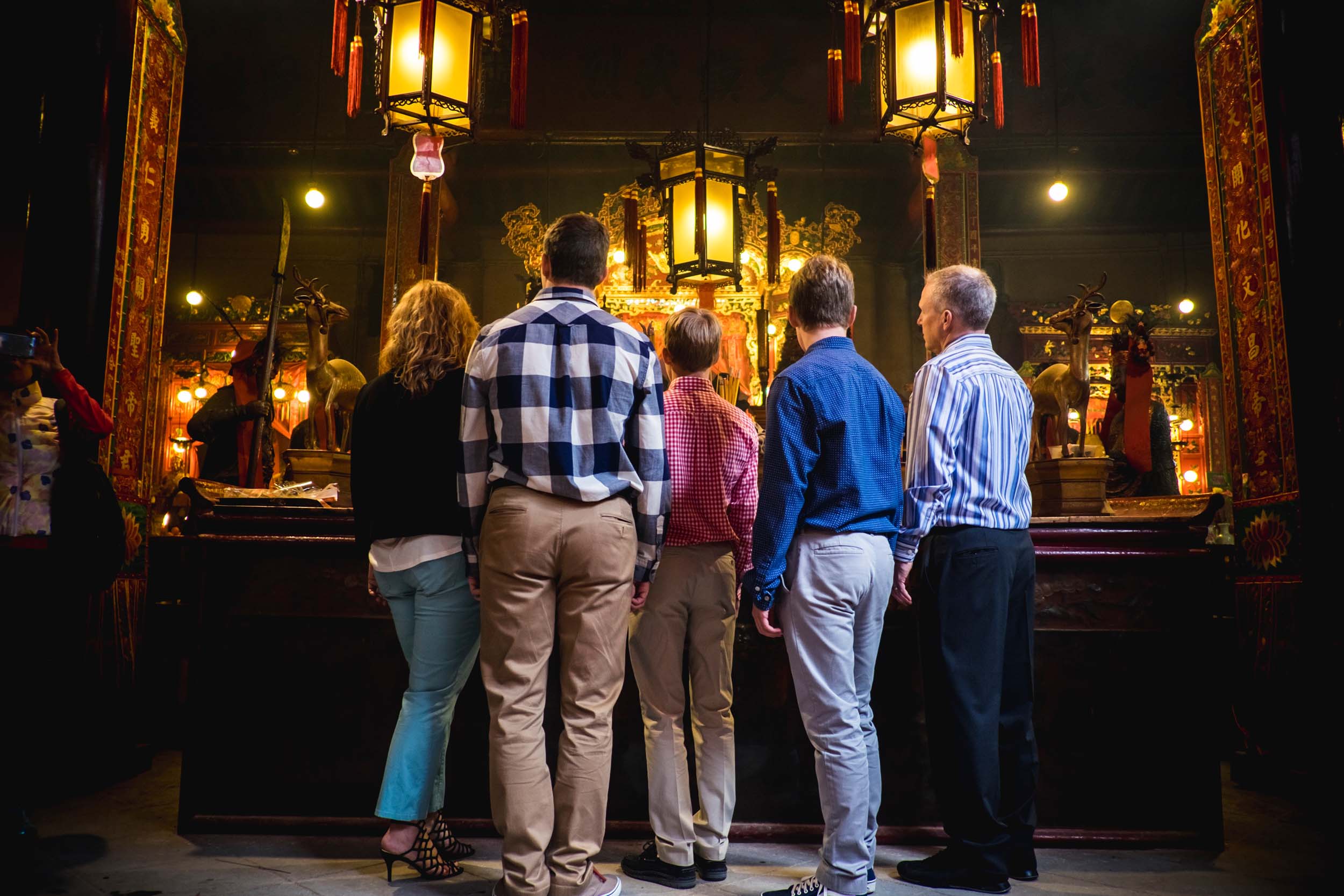 "We were surprised our teen boys enjoyed the markets and haggling for goods. One of our favourite market experiences was watching a fish monger split open a fish (completely in half!) with a hatchet and lay it out on the table with the heart still beating. The boys caught that on video, for sure. I guess that proves how fresh the fish was! With picky teens, a food tour was a must do and did not disappoint. We joked that in Hong Kong they don't call it Chinese food, it's just food. Our only big mishap was getting on the wrong public bus in Macau and going in a circle that took about an hour. Oh well, at least it makes for a funny story when someone mentions riding the bus again.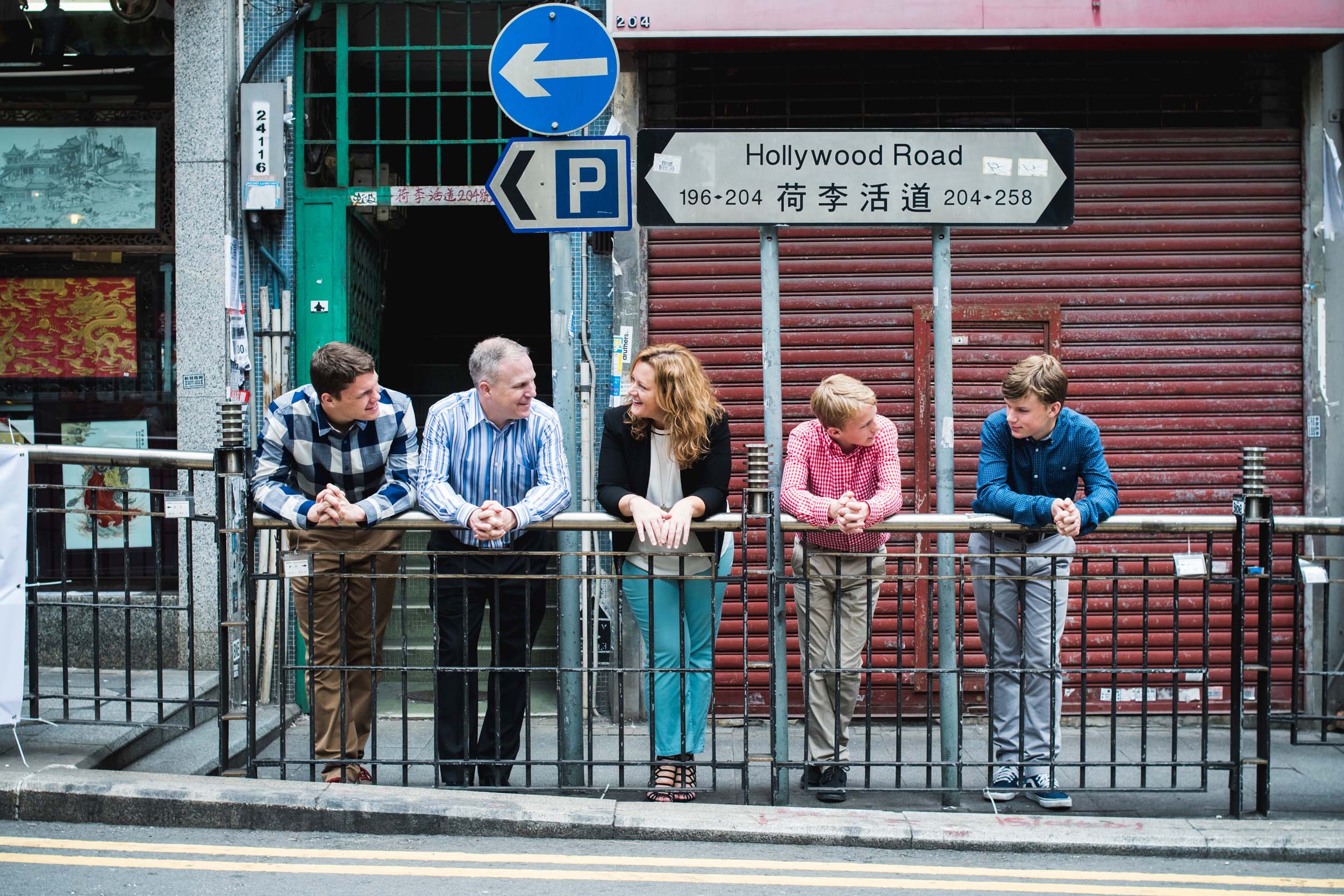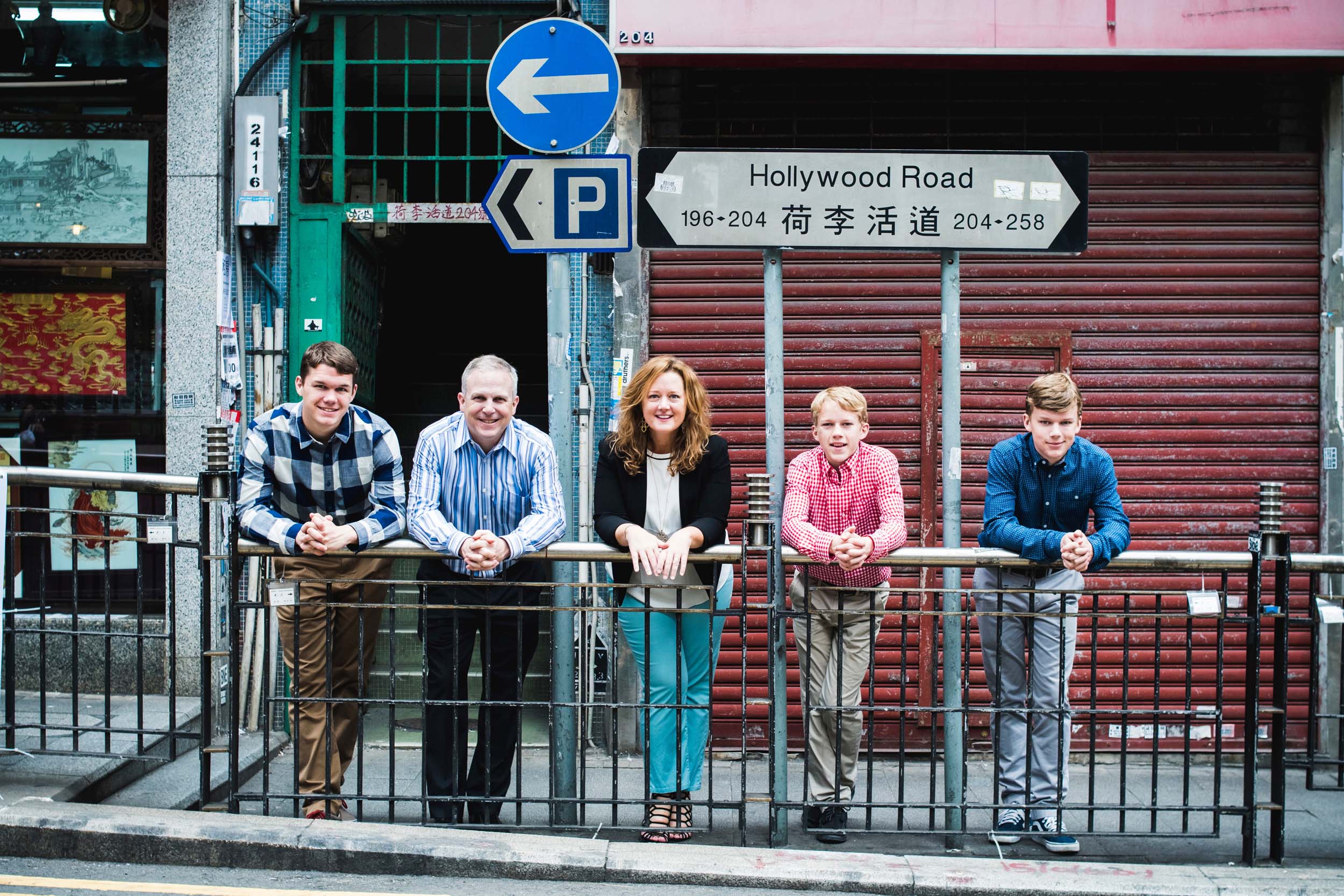 "My top tip for travelling with kids in Hong Kong is to mix up the trip with cultural things and outdoor fun activities. I'd also recommend a room with a view of the harbour if you can swing it. When your husband can't stop taking photos of the view from your room, you know you've done good. A trip to the spa for a foot massage for mom was one of my smartest decisions. After eating a lot of dim sum and noodles, we needed a break and our Flytographer Keith gave us a great recommendation for a burger at the Butcher's Club. The food was great and my youngest son almost cried when he saw a Dr. Pepper – it was funny. My favourite restaurant was Tsim Chai Kee Noodle on the Hong Kong Island side. The wonton noodle soup was fantastic!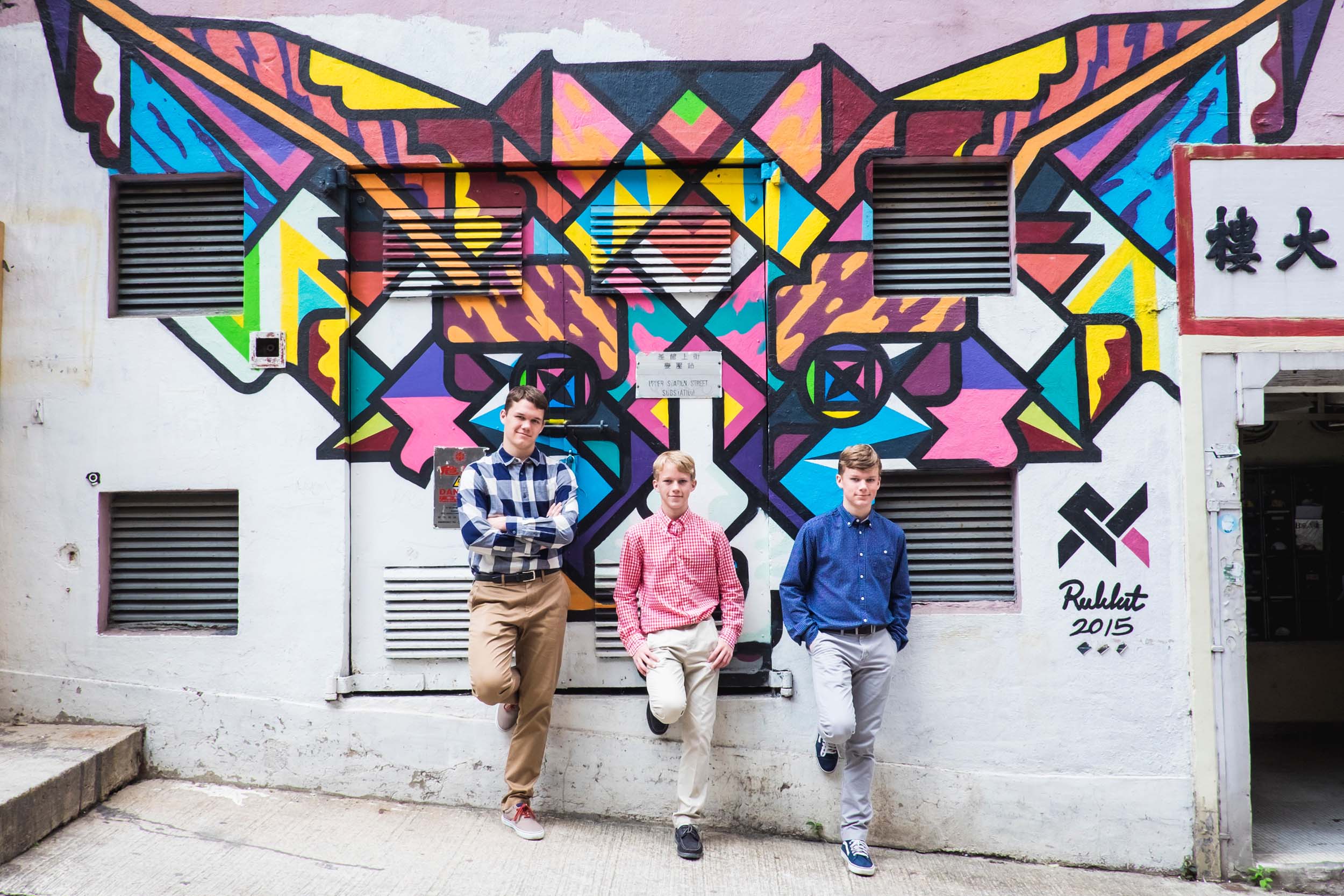 "Our time in Hong Kong with Keith was incredible and we couldn't think of a better way to celebrate our 20th wedding anniversary with our boys in tow. You know he's good when teen boys said they had fun at a two-hour photo shoot." – The Barrett family
See more: anniversary – family – Hong Kong – kids