See more: honeymoon – couples – love – Dubai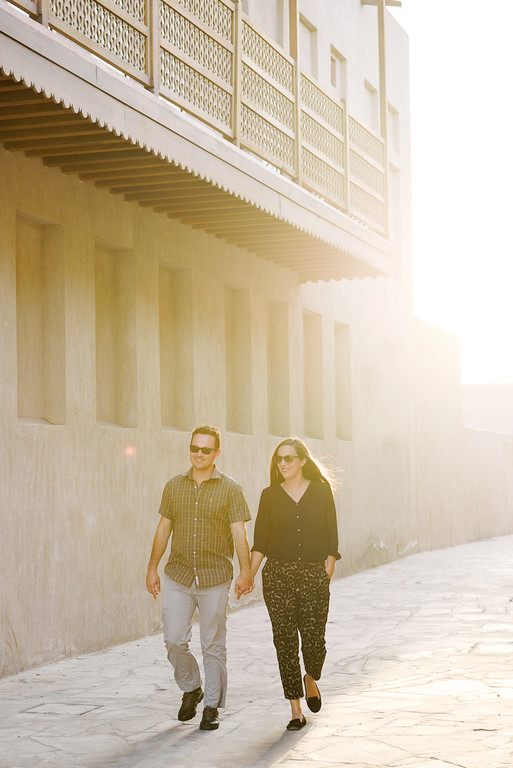 Their story
"We took our honeymoon in India and decided to do a stop over in Dubai to break up the trip and enjoy some beach time. We stayed at the stunning Fairmont The Palm, which did not disappoint. We almost didn't want to leave the hotel!
We were so glad we arranged a Flytographer session in Dubai – it took us off the resort and into the old part of the city. It was amazing to see the more cultural part of Dubai right when we got there. Riding the old boats across the creek, walking in the souks, and hearing the call to prayer were all definite highlights. Flytographer was fantastic, giving us an overview of the city and sharing some of her insider tips with us.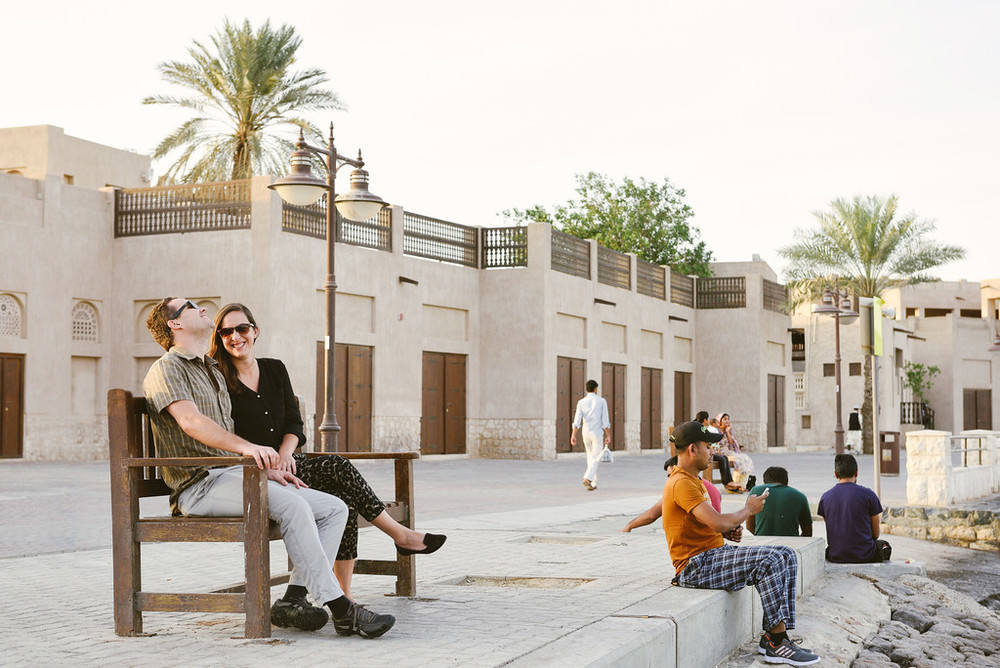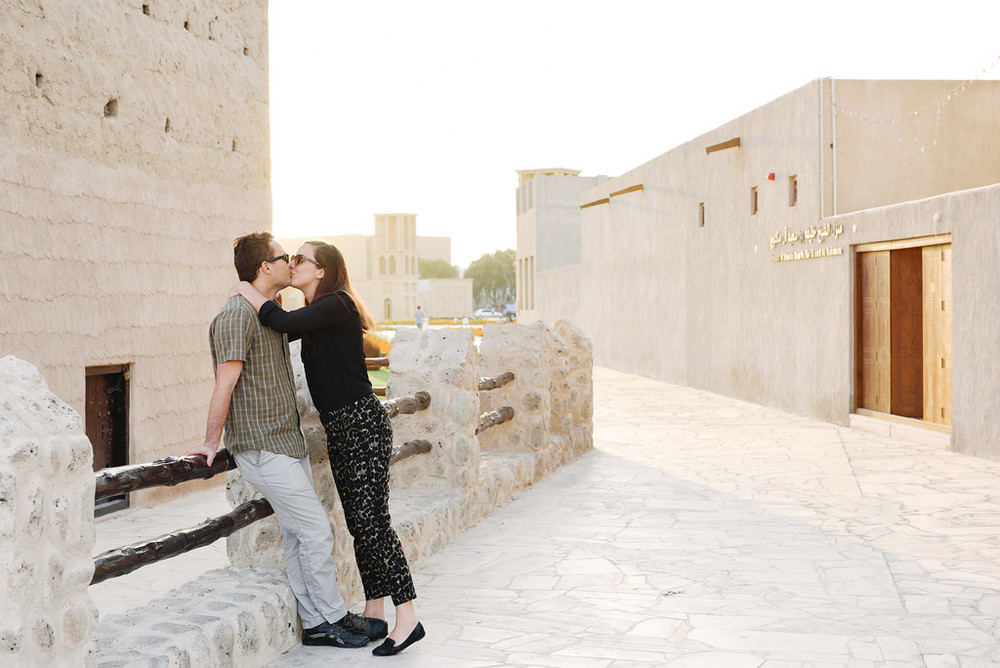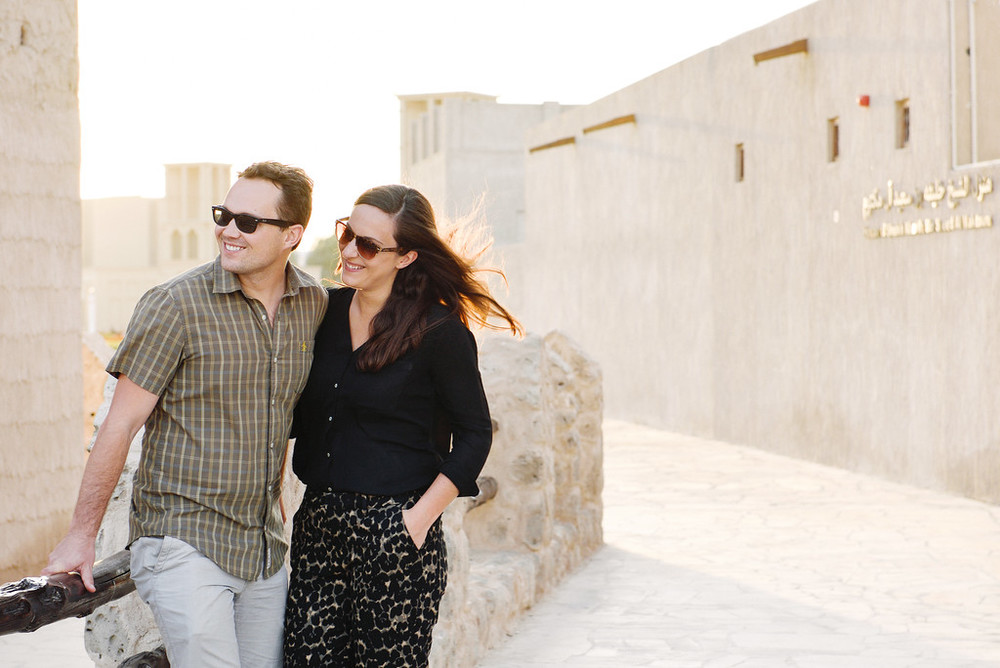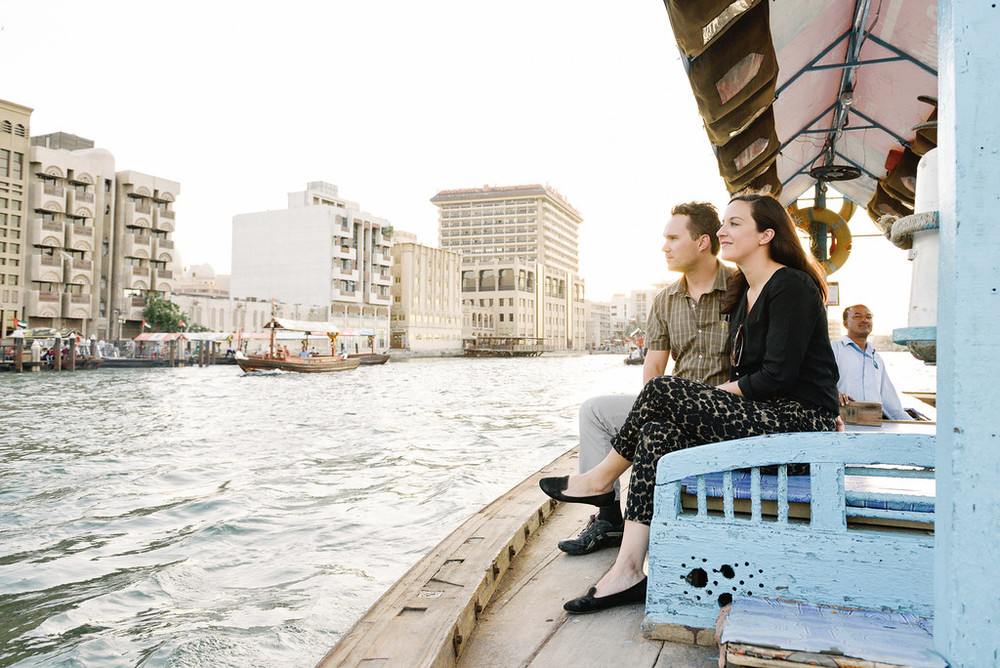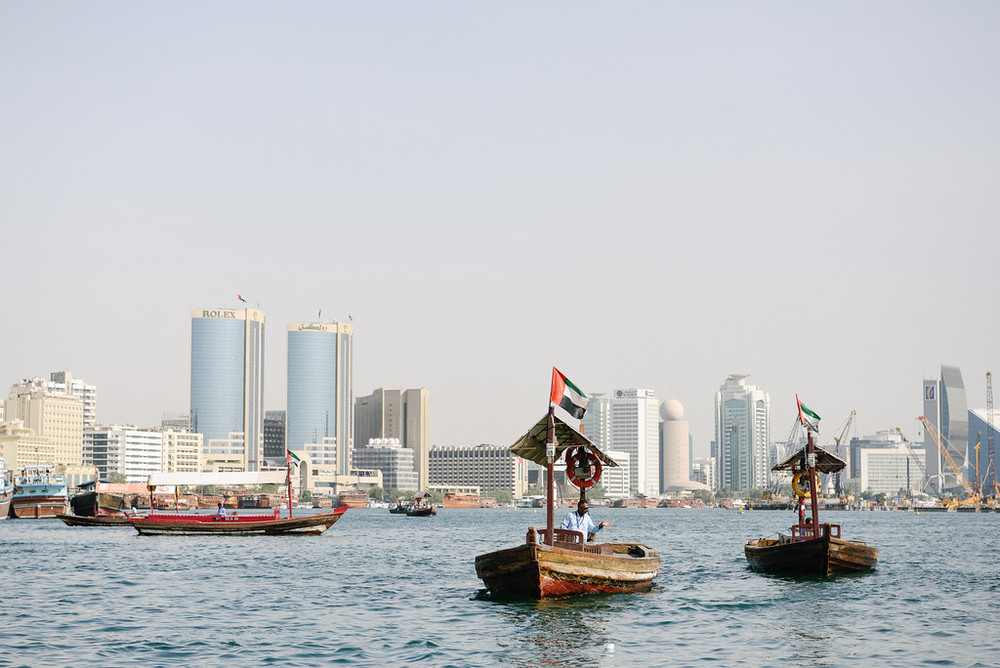 City Tips
"I'd definitely recommend seeing old Dubai and riding one of the boats that takes you across the creek – it's only 1 Durham each or 20 for your own private boat. Locals use it as a form of transportation so it is very authentic. We loved dining at the Seagrill on 25° at Fairmont The Palm. It was very casual but chic, and both locals and travellers alike were enjoying shisha under the stars. It is the perfect place for a nightcap. Another thing not to miss would be taking a trip out to the desert. We did a 4X4 adventure on the dunes, rode a camel, and enjoyed dinner under the desert sunset. I even got a Henna tattoo!" – Kaitlynn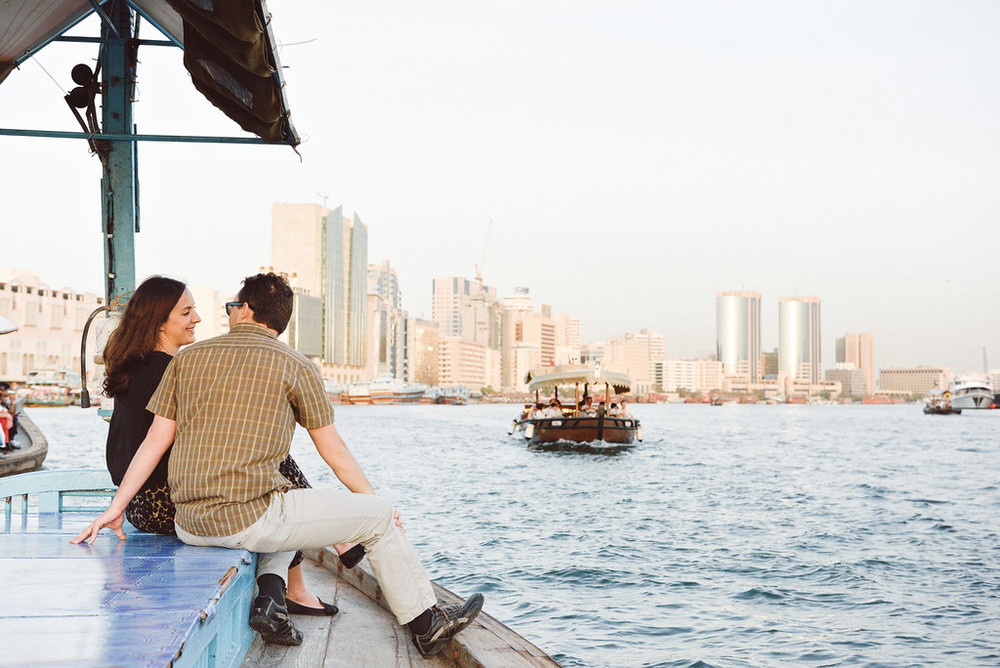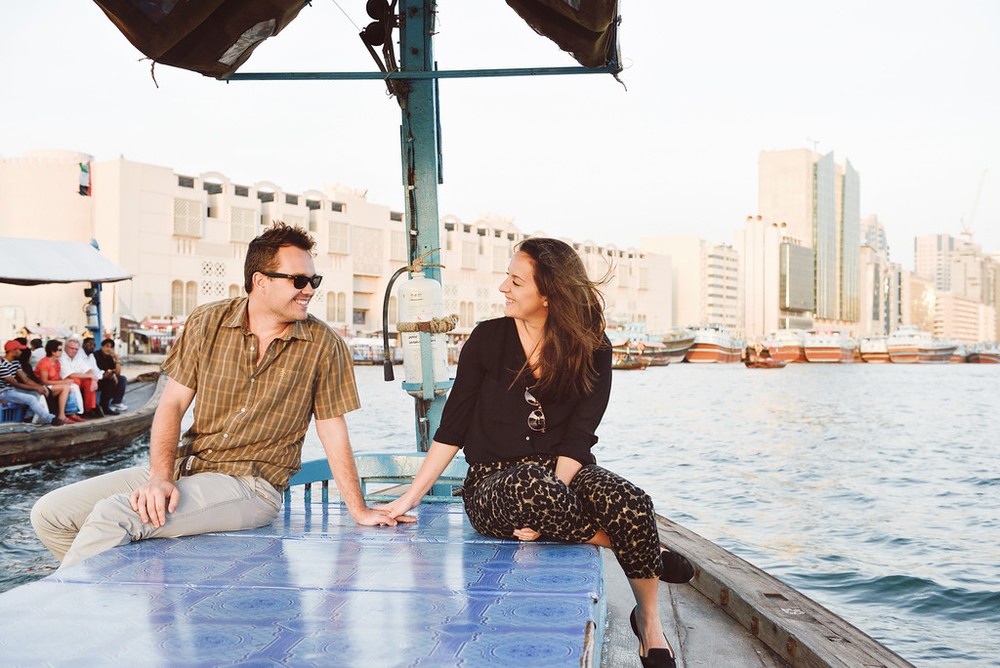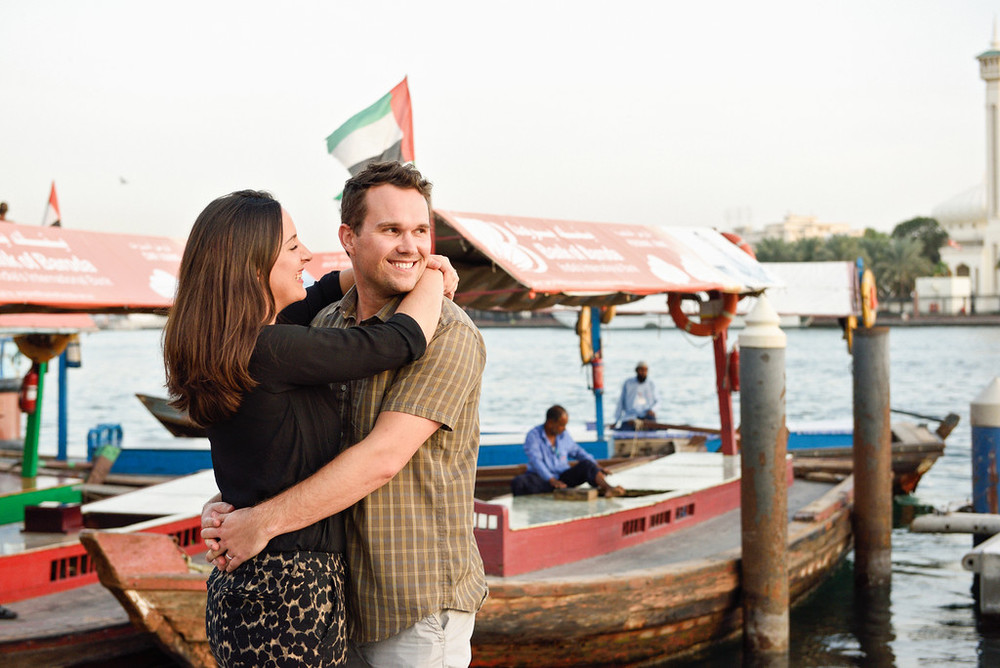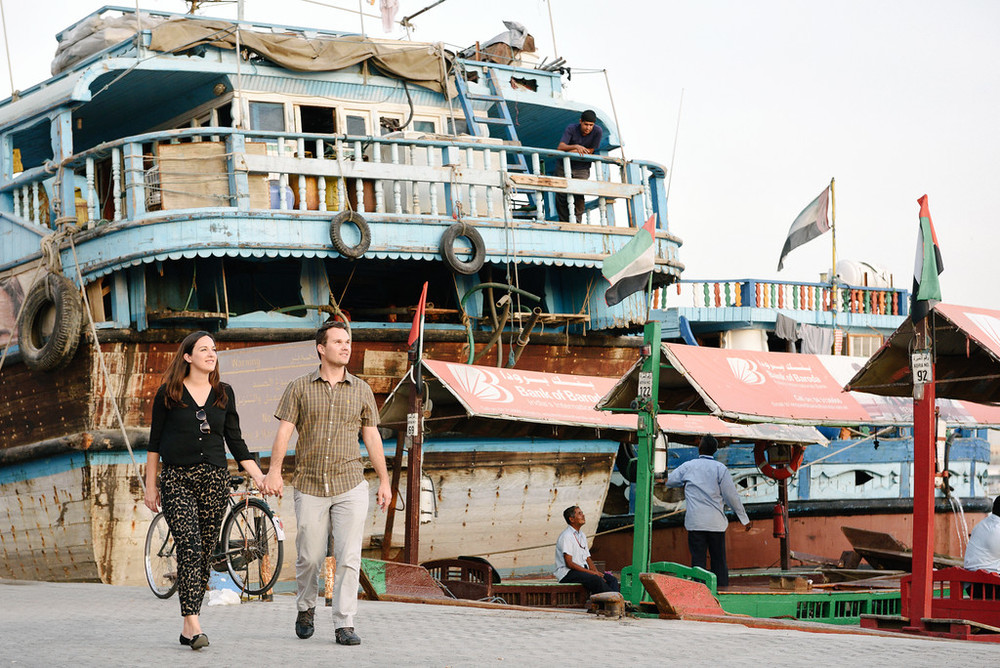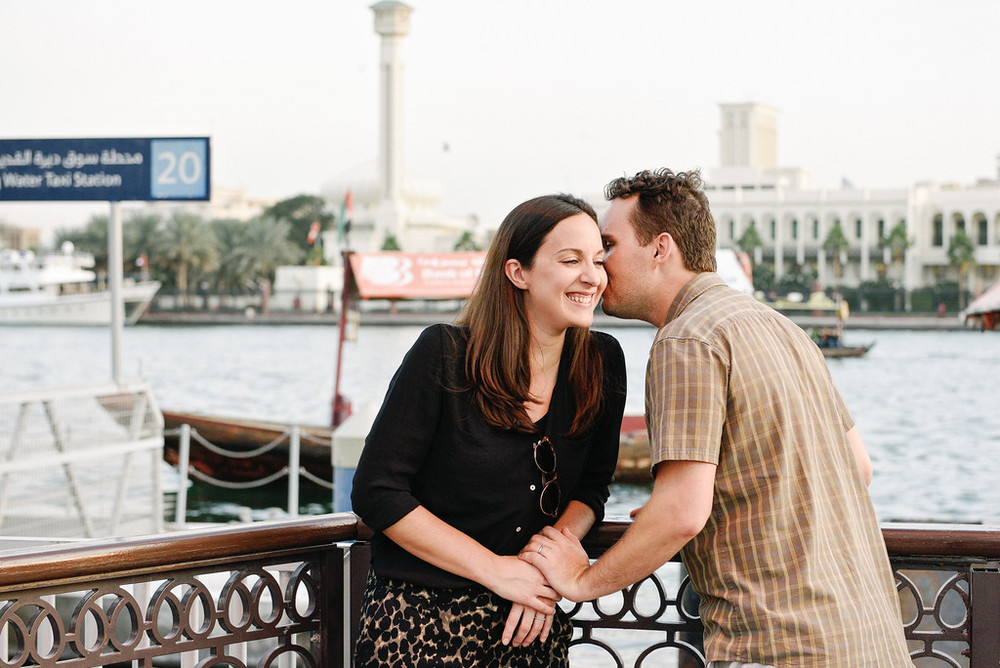 What are your travel dreams for 2016?