See more: honeymoon – couples – love – Team Flytographer – Bali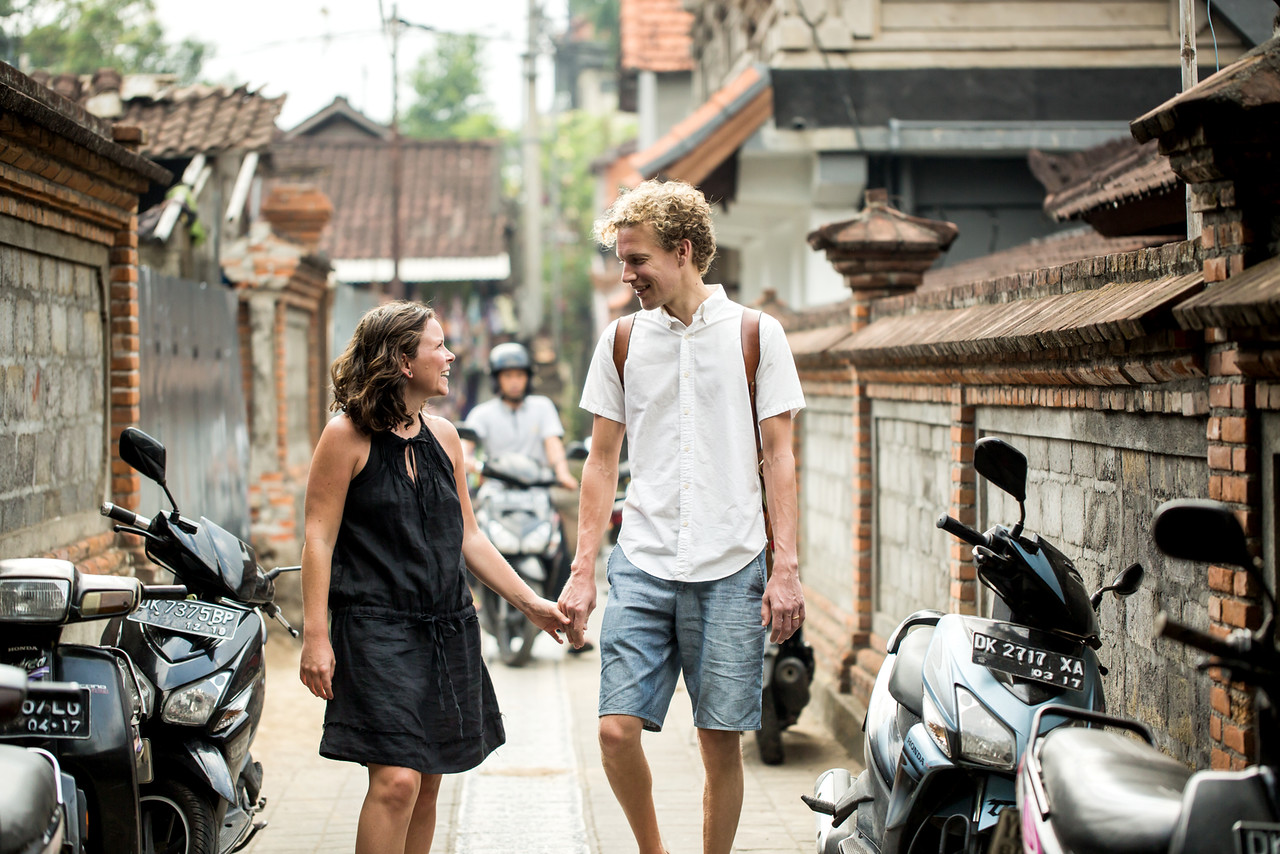 Two years ago, almost to the day in November, Michael and I travelled the great distance from Victoria, BC to Bali Island in Indonesia. We had heard amazing things about the people of Bali and we wanted to experience the magic for ourselves. With little planning, we spent three weeks exploring Kuta, Seminyak, Ubud and the Gili Islands and, as we expected, absolutely loved it.
When it came time to plan our honeymoon this fall, we decided that revisiting Bali was exactly what we were craving after the busy summer months leading up to our wedding in September. We specifically wanted more time in the village of Ubud. Ubud means 'medicine' in Balinese, and when you arrive in this creative hub of the island, wellness is abundant. From fresh juice bars to the Yoga Barn in the city centre, we travelled back to Ubud to reinvigorate us, to relax and be healthy.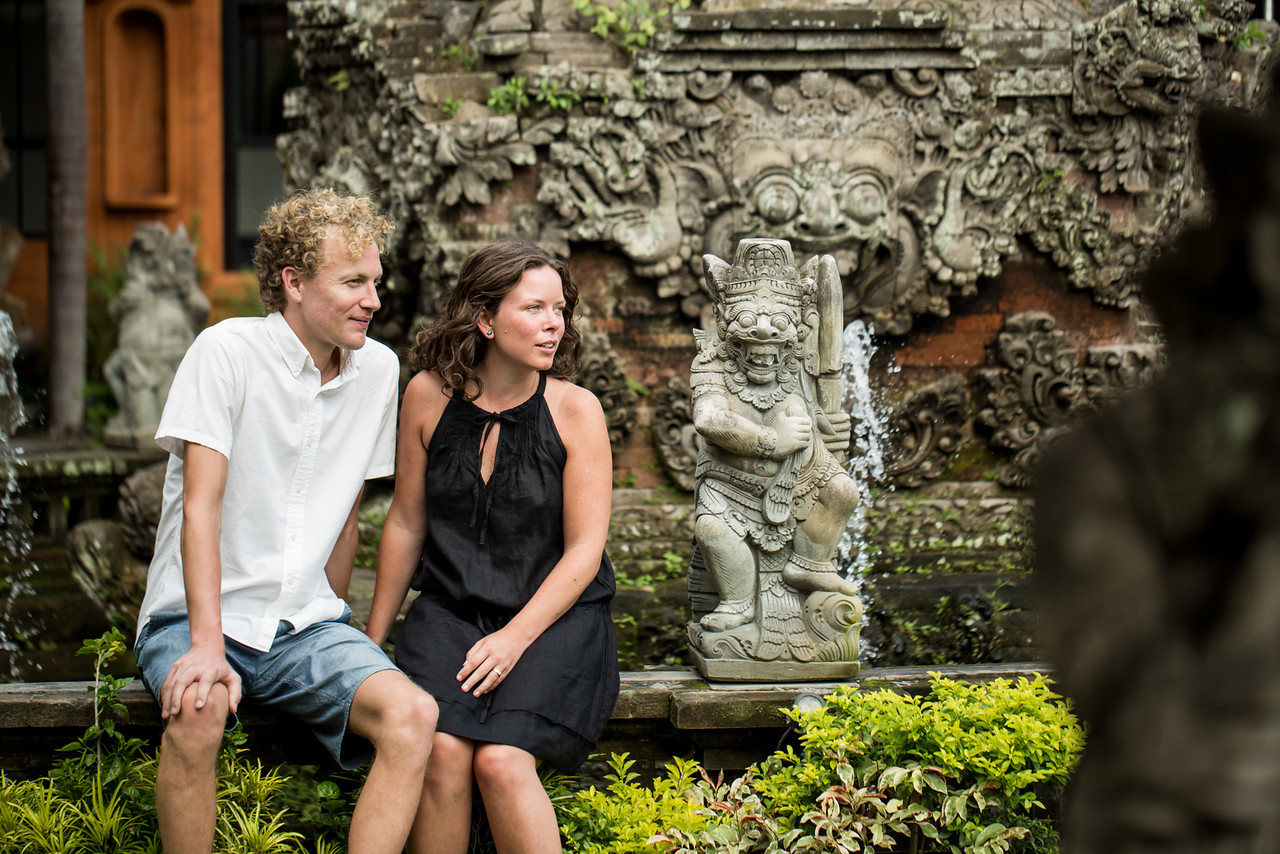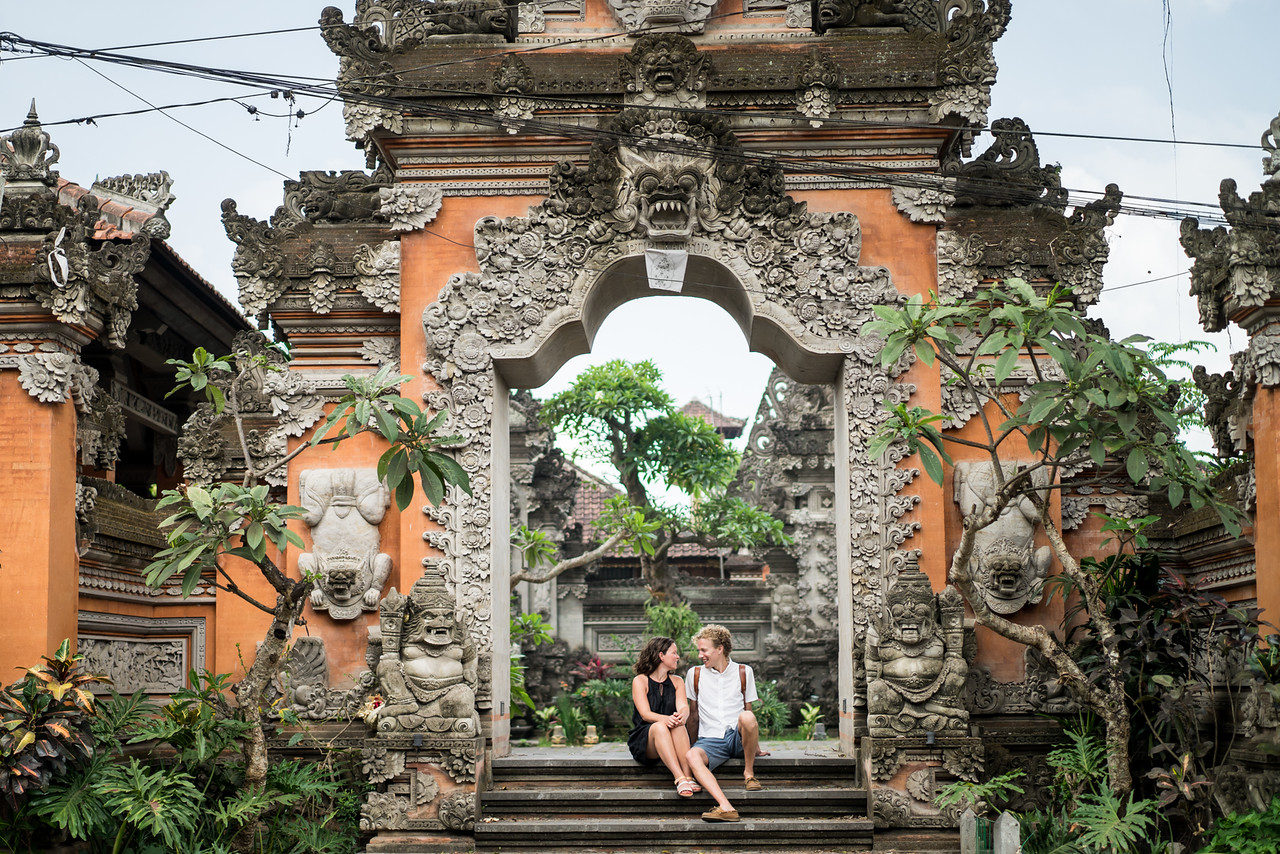 The people of Bali practice Hinduism, so the sweet smell of incense and offerings are abundant. These are some of the most happy, welcoming people I have ever met on my travels, making Bali a place you can feel safe, comfortable and at peace. It's also a popular destination for solo travellers and young families.
As the Creative Director of the Flytographer team, I was so excited to meet up with our Bali photographers, Bayu and Vony, our dream team (and lovely couple) in Bali, for a shoot in Ubud.
We wandered around the neighbourhood in which were we were staying on Honoman Street, making our way over to the Ubud Market. The colourful energy of the city centre is contagious, and we had so much fun playing in the market with children, trying local food, and getting to know Bayu and Vony.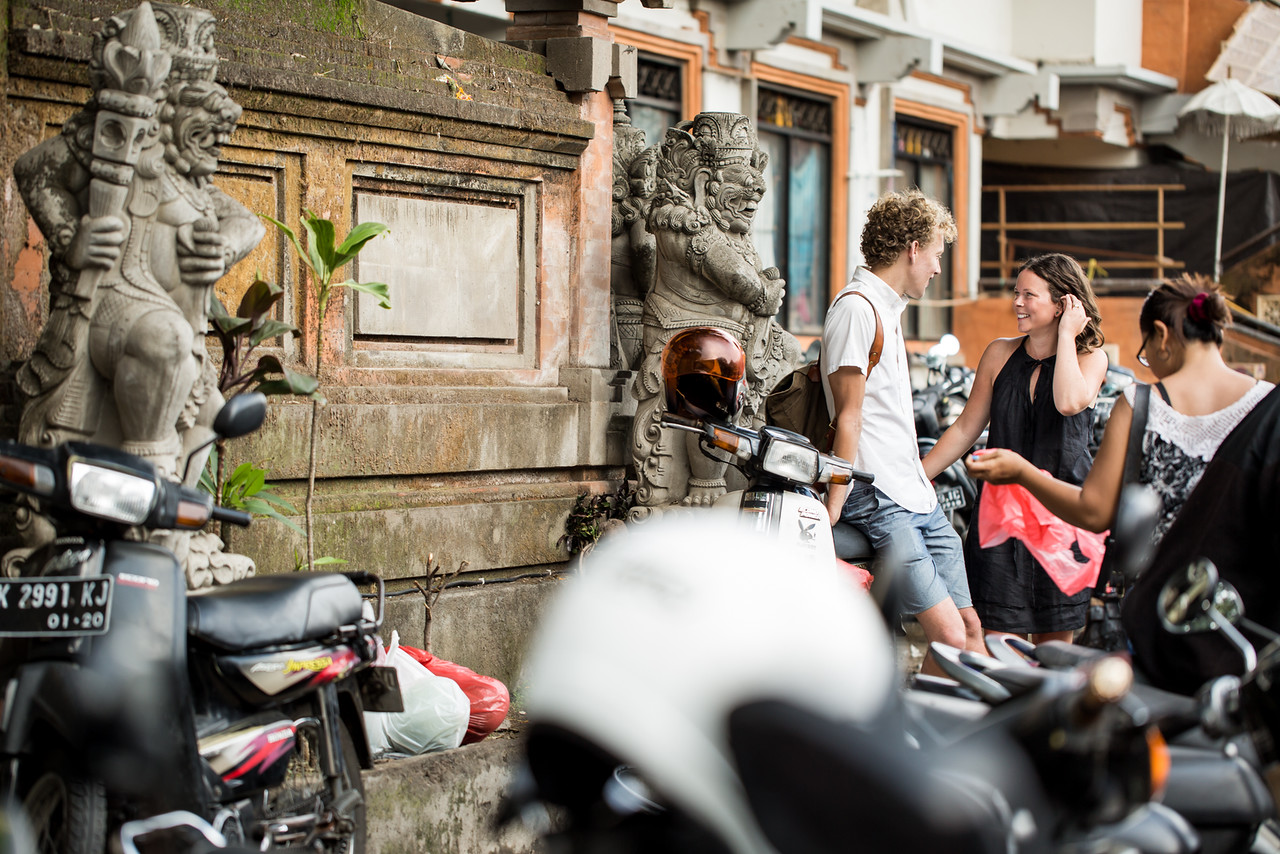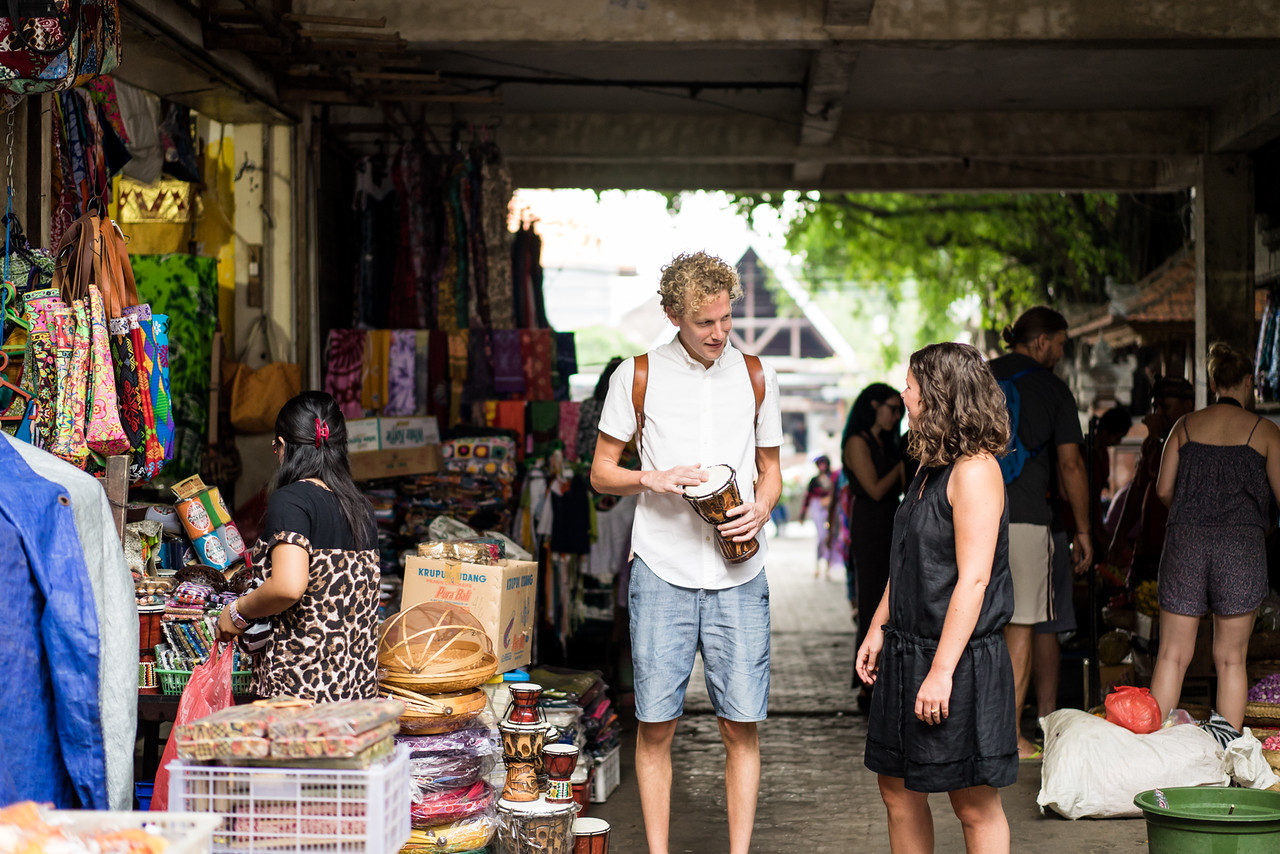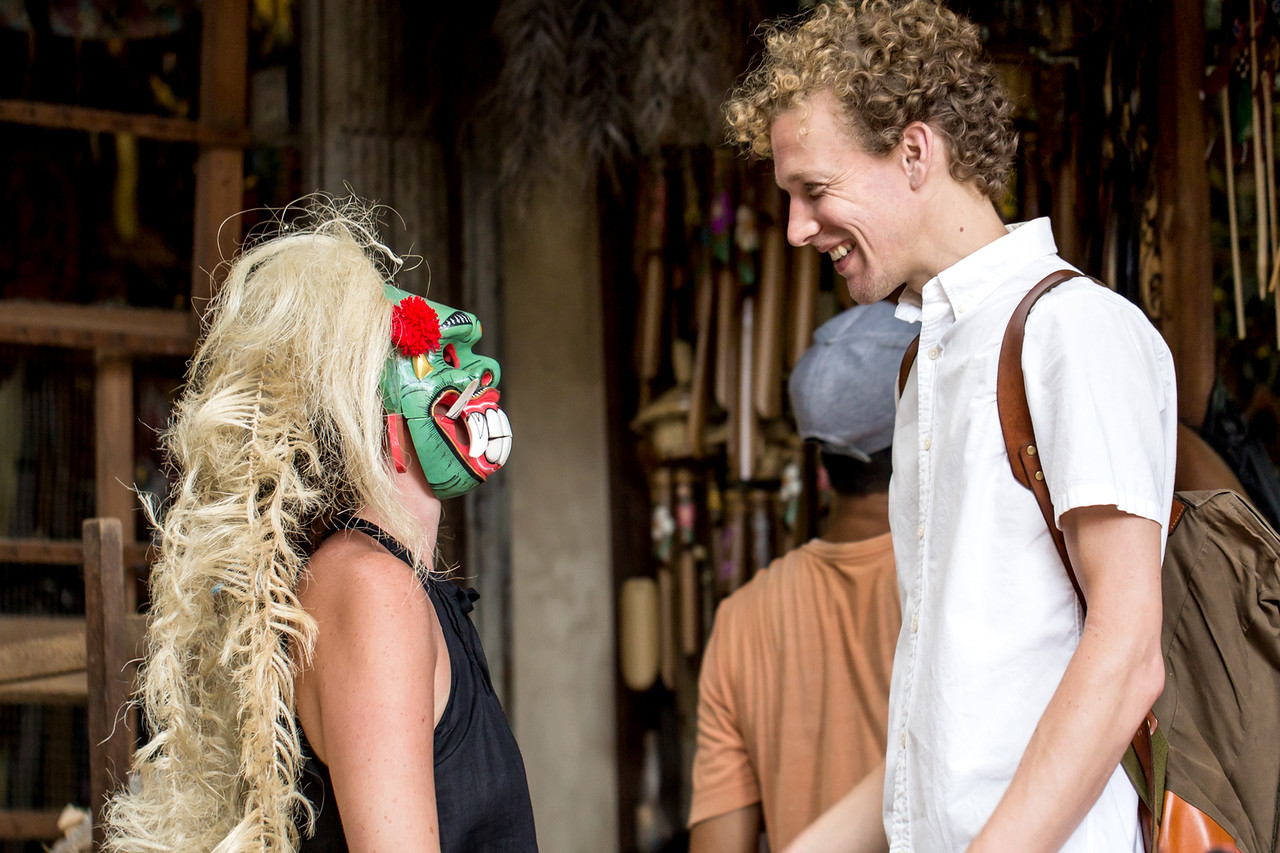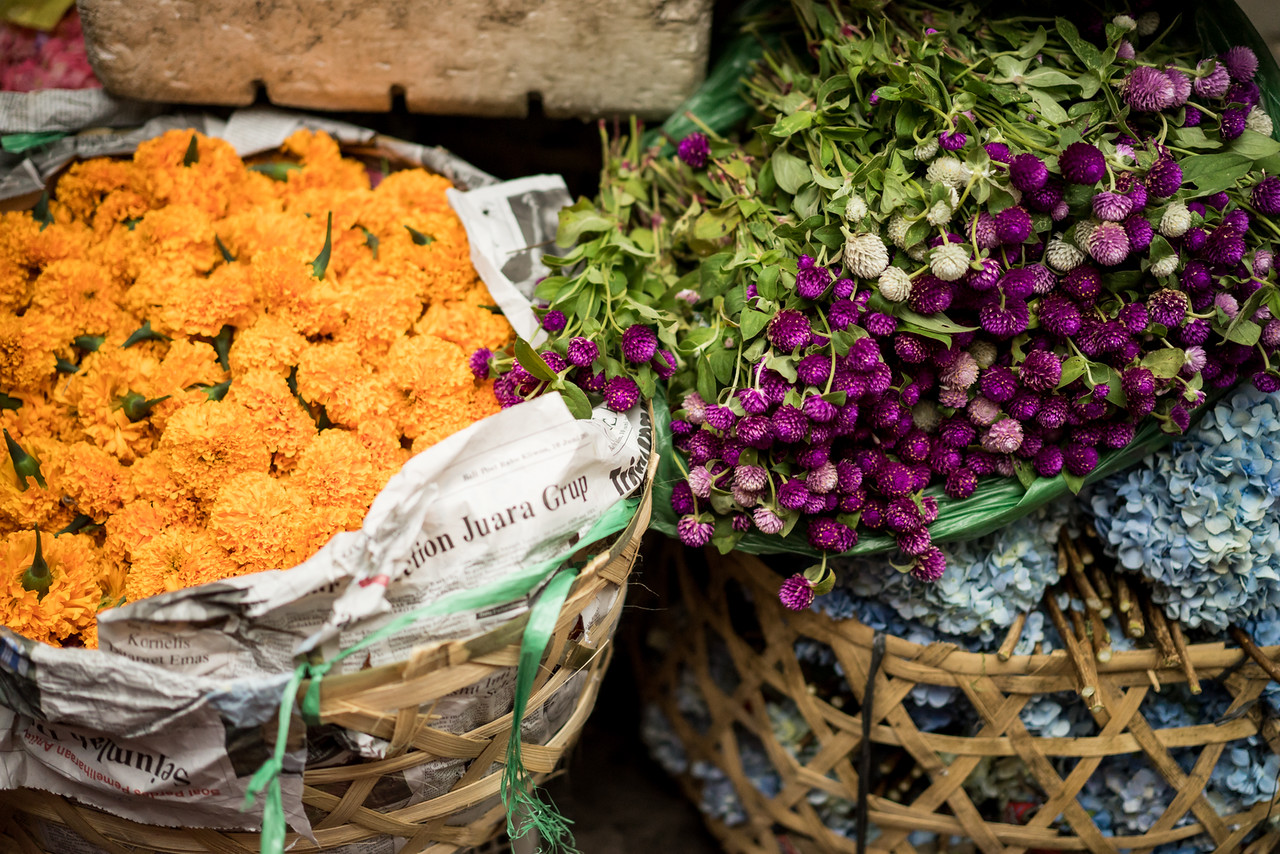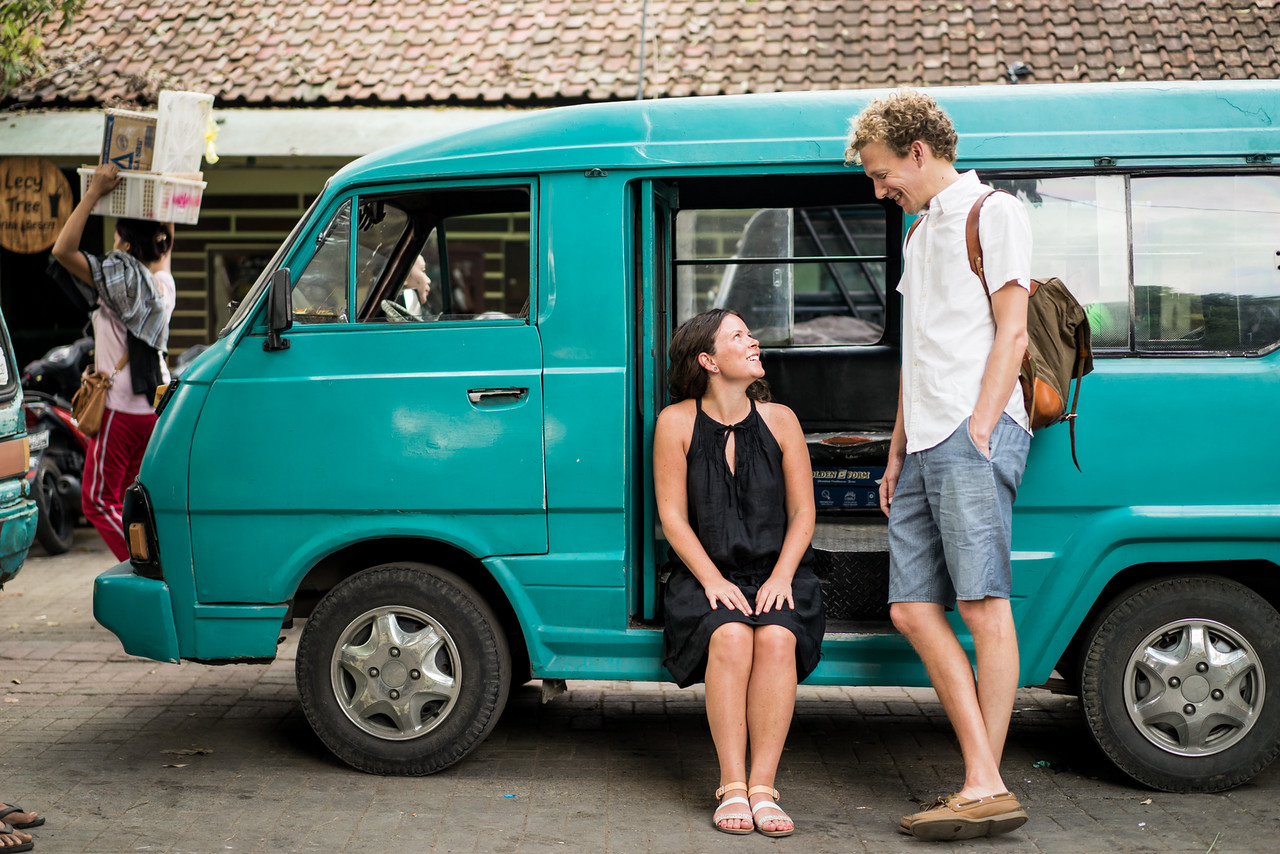 Our days in Ubud were focused around daily yoga, healthy organic meals, and reading poolside. Here is my list of recommendations for where to eat, hang out and enjoy Bali:
The Yoga Barn
theyogabarn.com
Located in the heart of Ubud, the Yoga Barn offers daily classes, retreats and teacher training. The main classes are held up in the trees in a completely open treehouse structure. A dream place to practice yoga. They also have an awesome café where you can enjoy a fresh smoothy and salad after class.
Kafe
The lively Kafe at Jalan Hanoman is a local hangout spot for visitors to Ubud and residents alike. Everything on their menu is sourced from yummy local ingredients. Their salad bowls and rice wraps are a must!
Potato Head Beach Club
If I could dream up the perfect place to spend a day in the sun it would be exactly as I experienced at the Potato Head Beach Club. After reading about this Seminyak hotspot planning our last trip to Bali, I was intrigued. And anything with the name "Potato Head" sounded like something I would love. Designed by Indonesia's most prominent architect, Andra Matin, Potato Head is the perfect balance of modernity and fantasy. The façade, a wall of weathered shutters, entices you through the narrow entrance. Walking through the dark cement mezzanine, you enter a time-travelling portal to the "fun side." Another world. Time stops and the rest of the day becomes a blur.
Motel Mexicola
Located close to the Potato Head Beach Club in Seminyak, Motel Mexicola is like a psychedelic nightclub, where the likes of Frida Kahlo would have hung out had she vacationed in Bali. This courtyard-style restaurant is a must for tacos and taking in the colourful ambiance while sipping a margarita.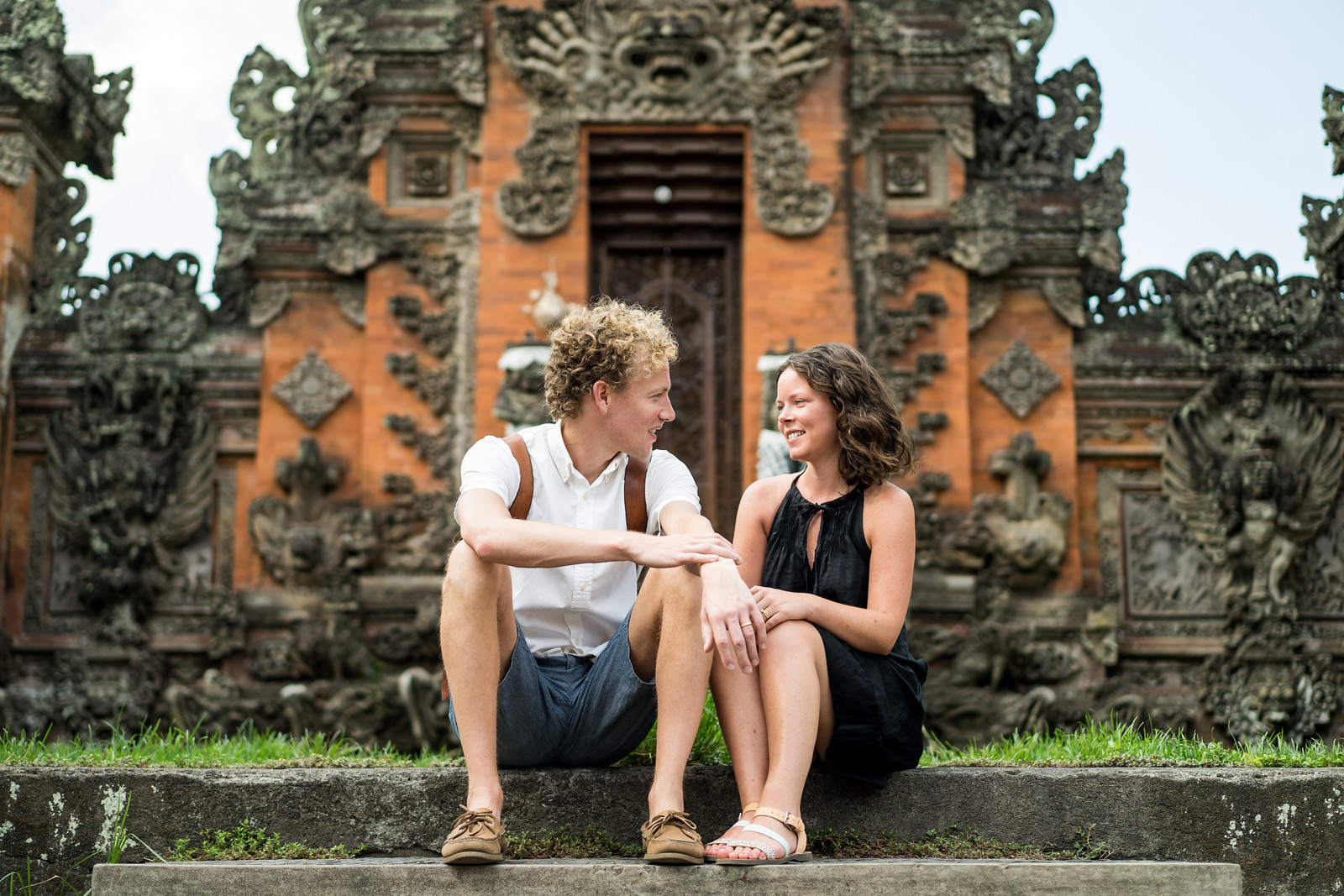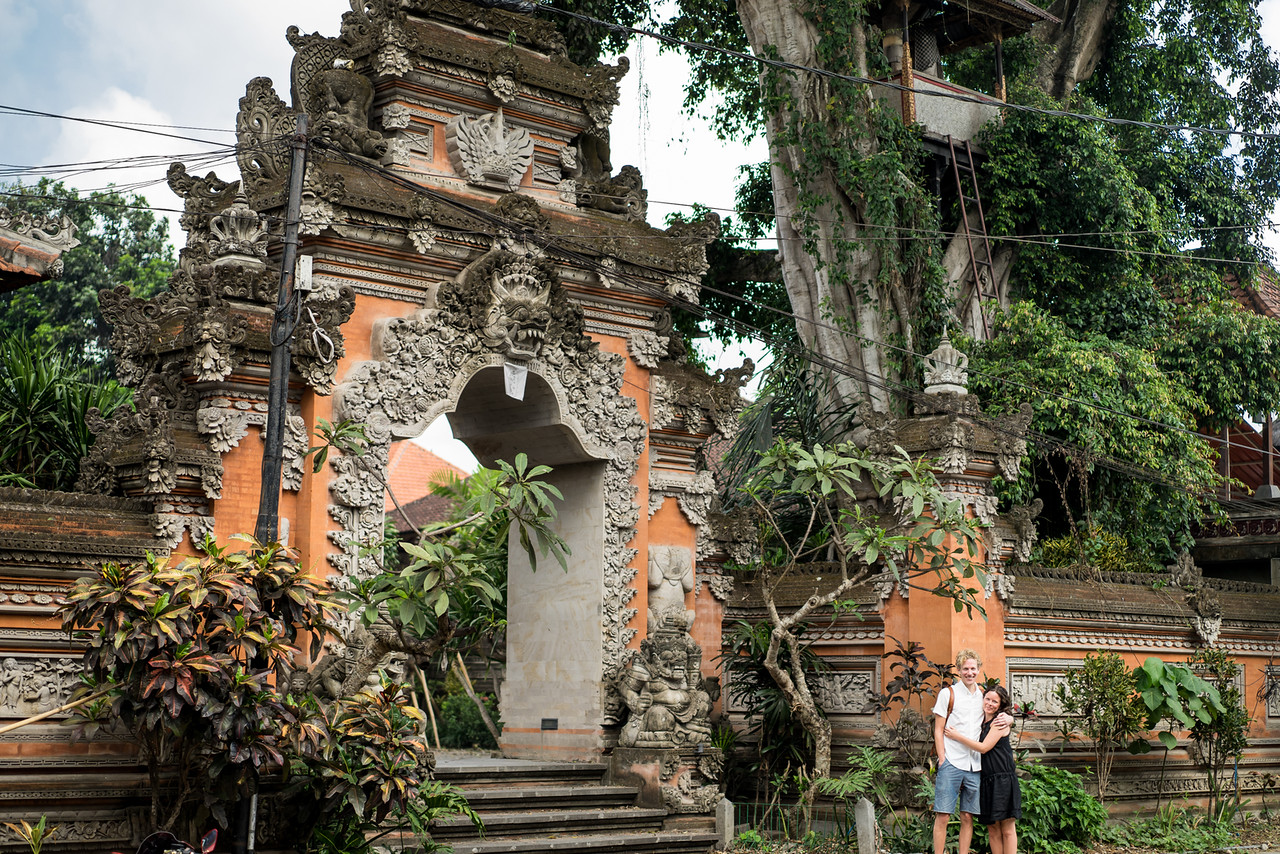 Flytographer: Bayu & Vony in Bali