See more: girlfriends trip – Valparaiso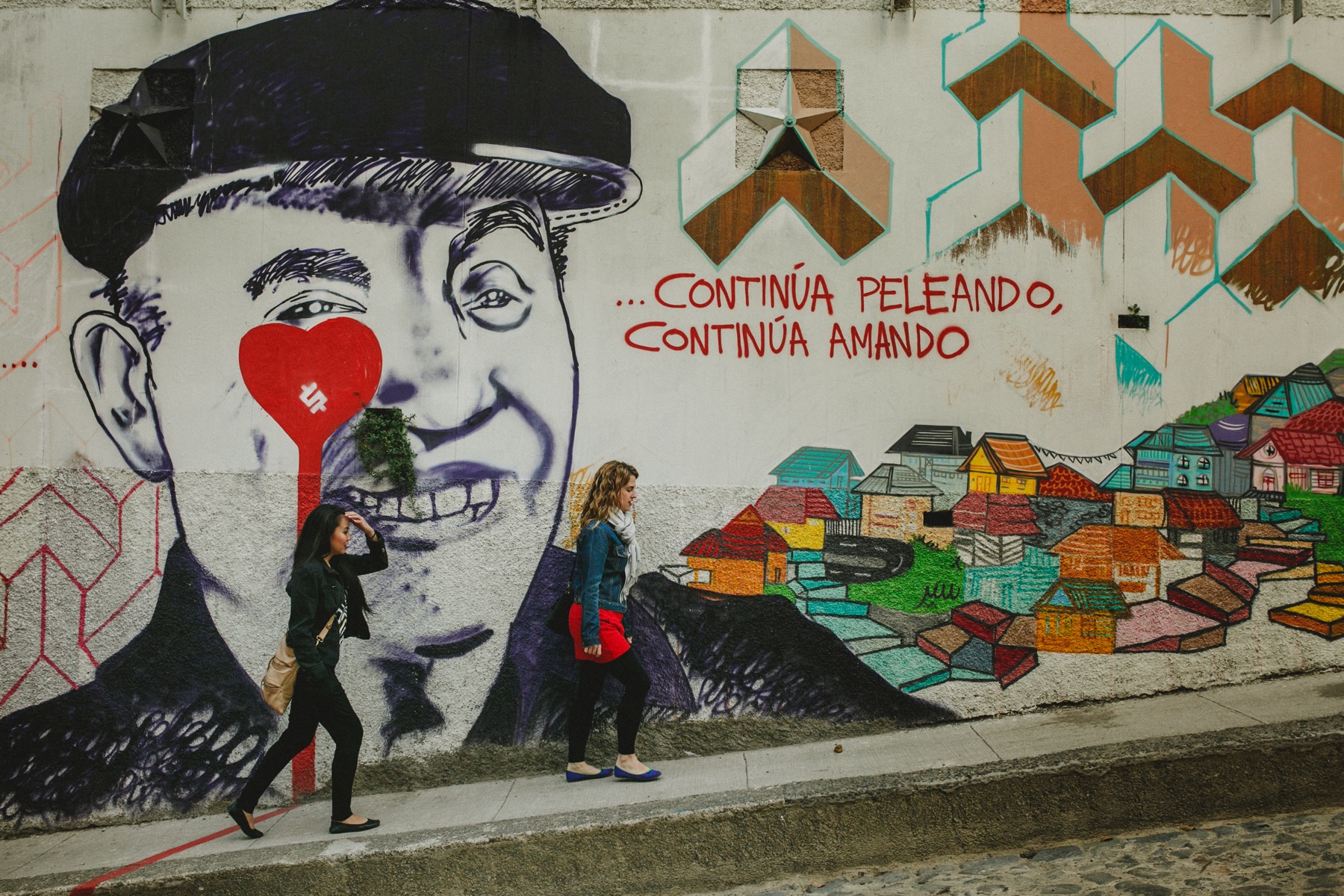 With streets lined with bold murals, hideaway cafes, and furry friends along the way, Valparaiso, Chile is a mecca for culture and creativity. Natalie and her friend Jennifer were feeling adventurous, and decided to take a short trip away from the main city of Santiago to explore the art and scenic ocean views of Valpariso! Flytographer Andres travelled in to capture this curious duo as they explored the city and discovered hidden beauty off the beaten path.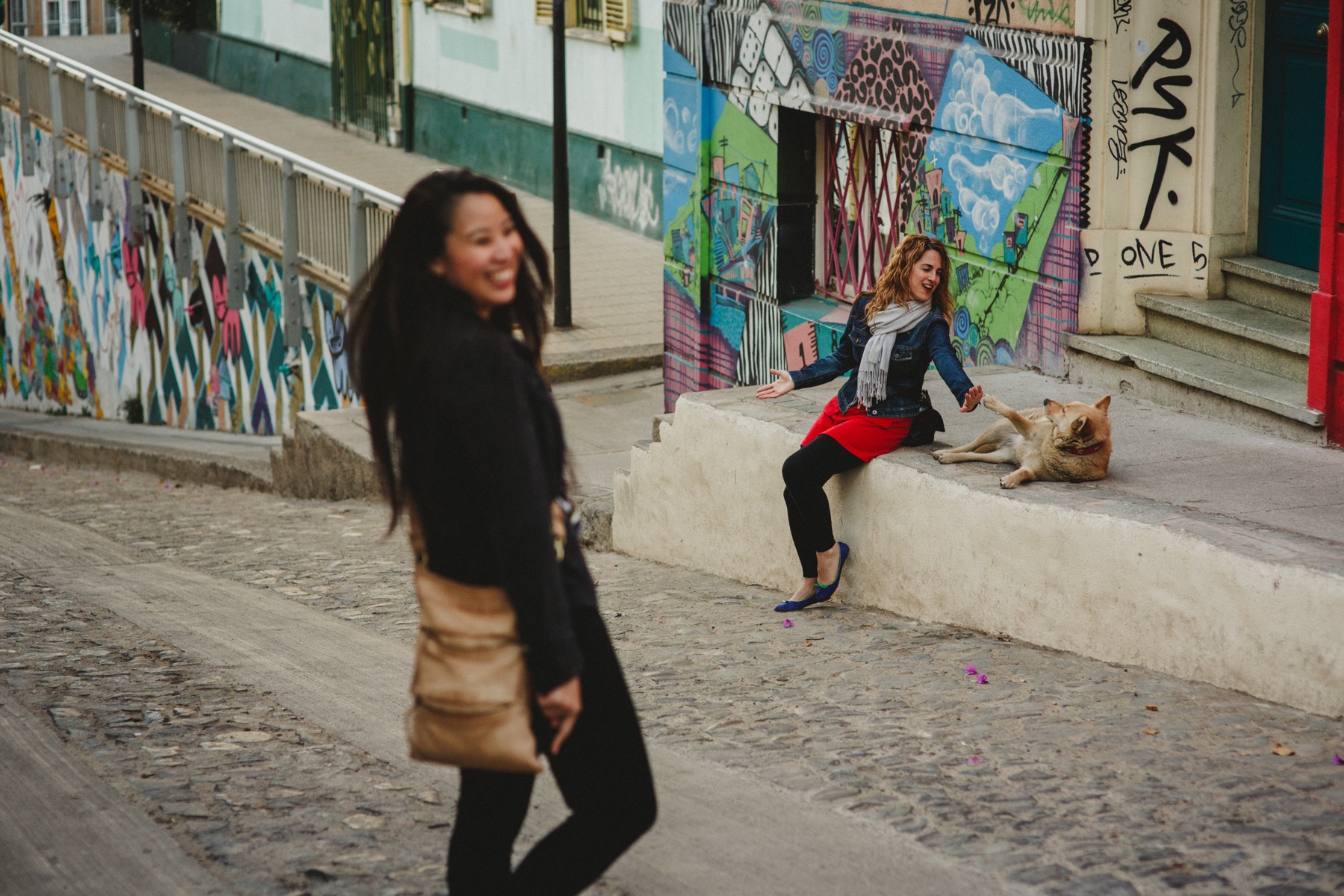 "This is my 2nd shoot with Flytographer and I am even more hooked! The experience is seamless, from first enquiry to the final photo delivery…so easy, friendly and informative.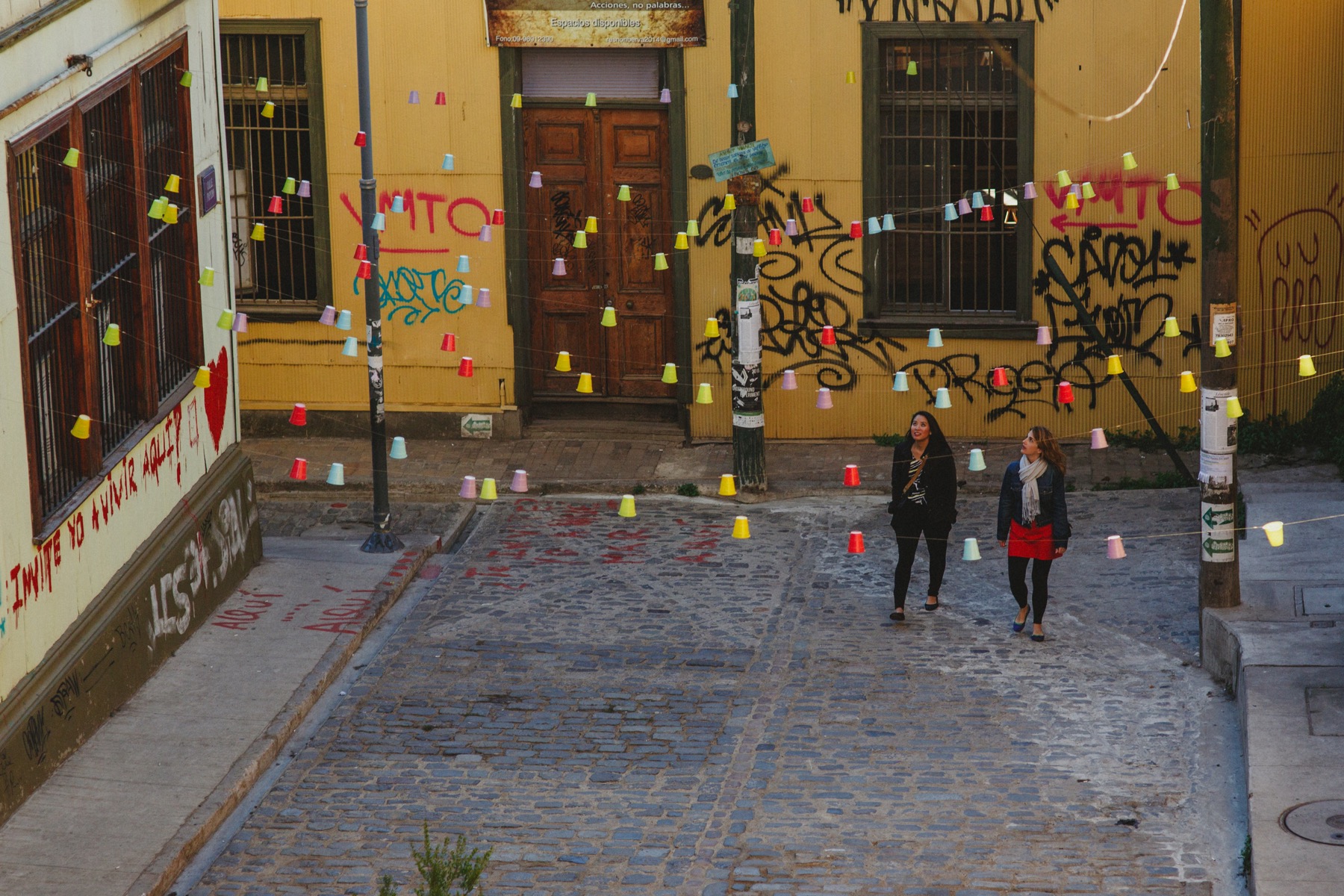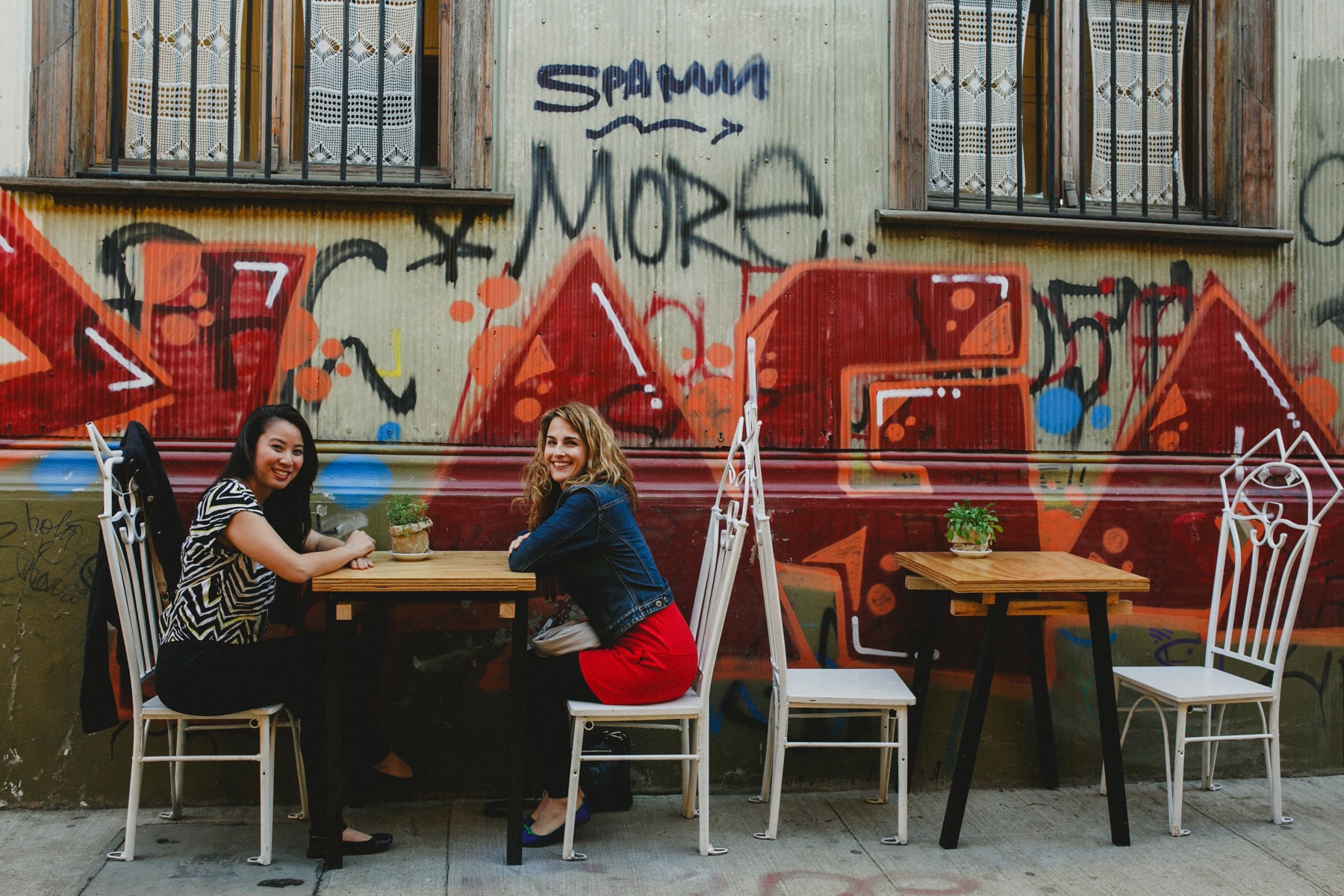 "Andres, our photographer, was amazing and so much fun. We had a blast during the shoot, exploring the city, and even ended the experience with a beer together.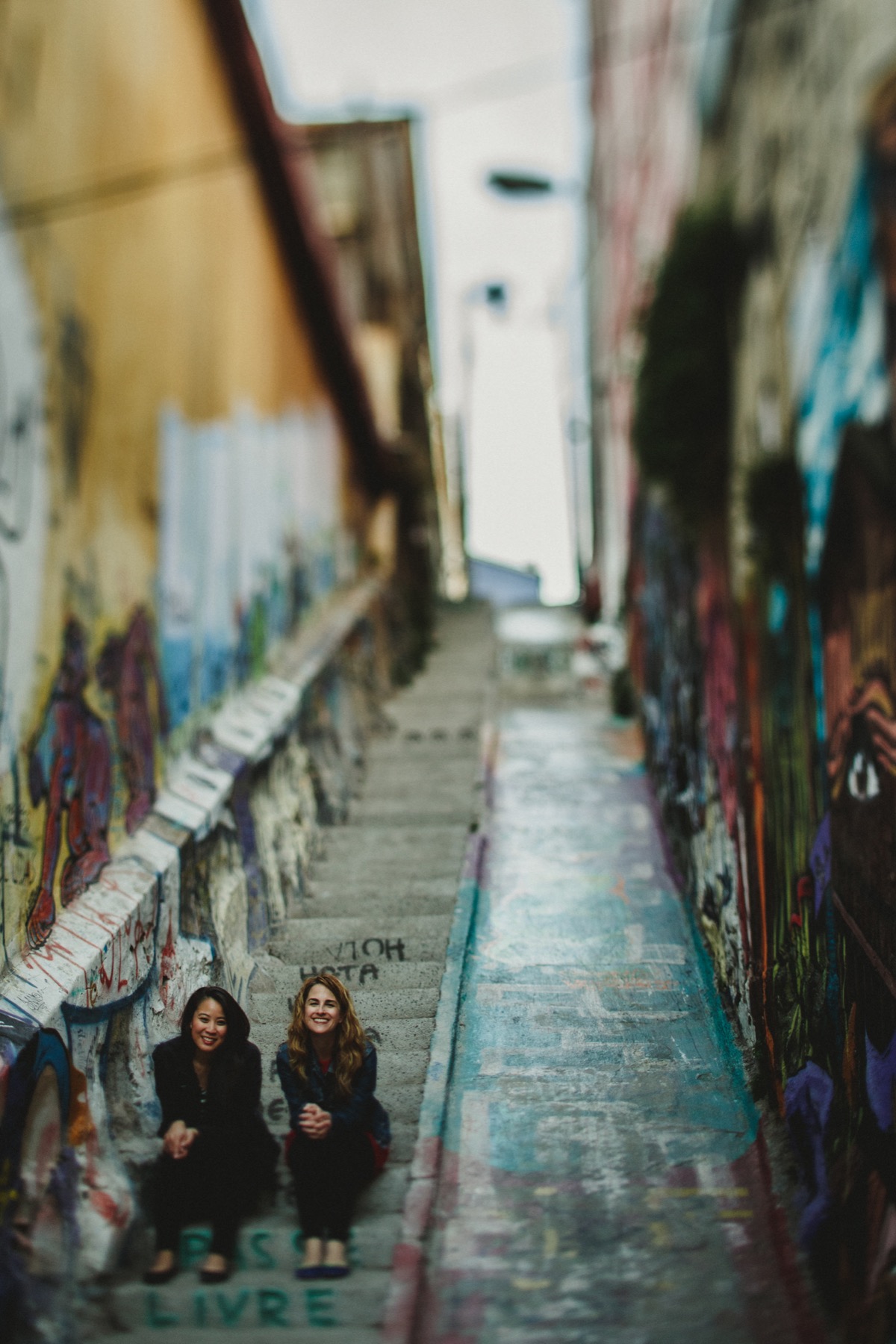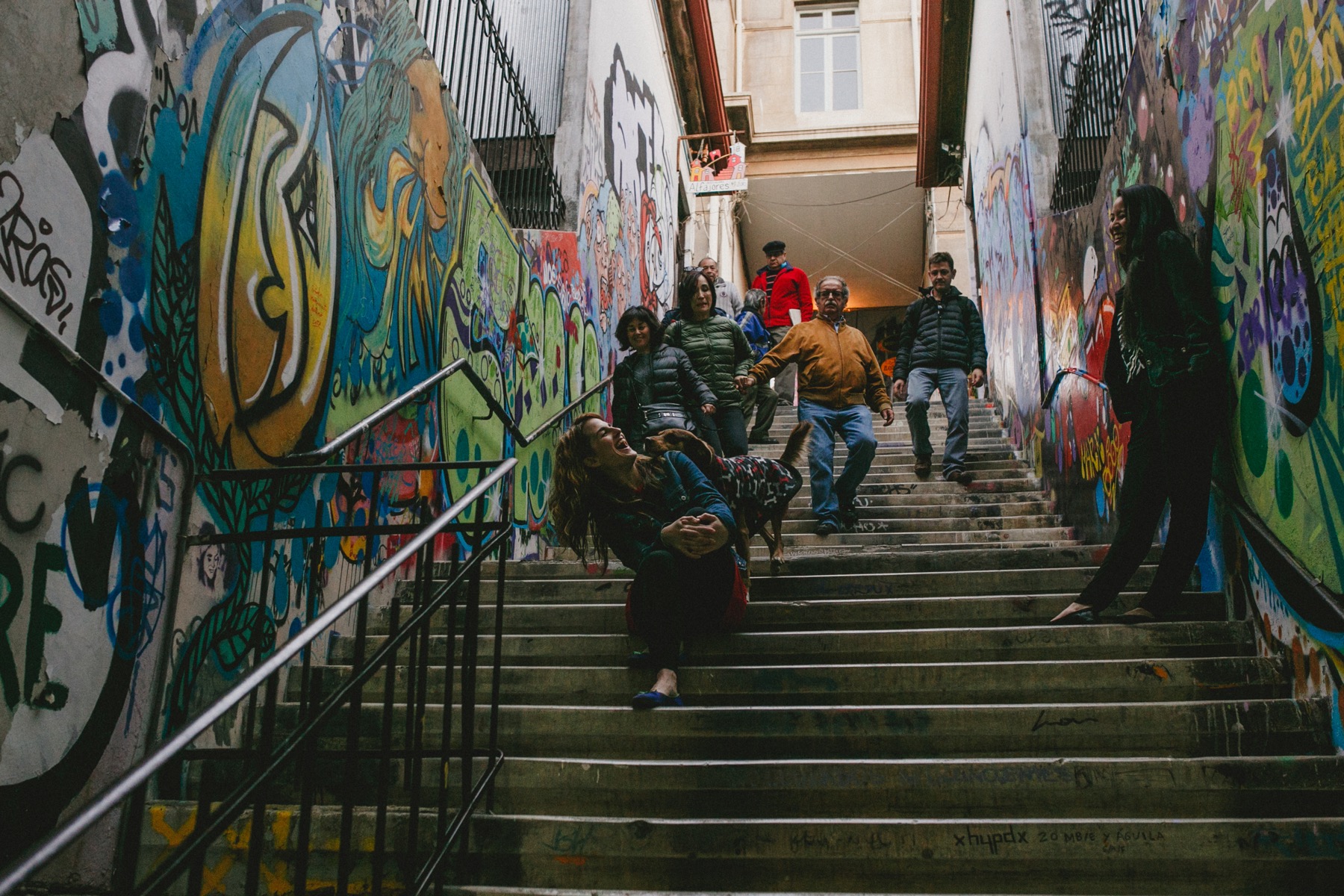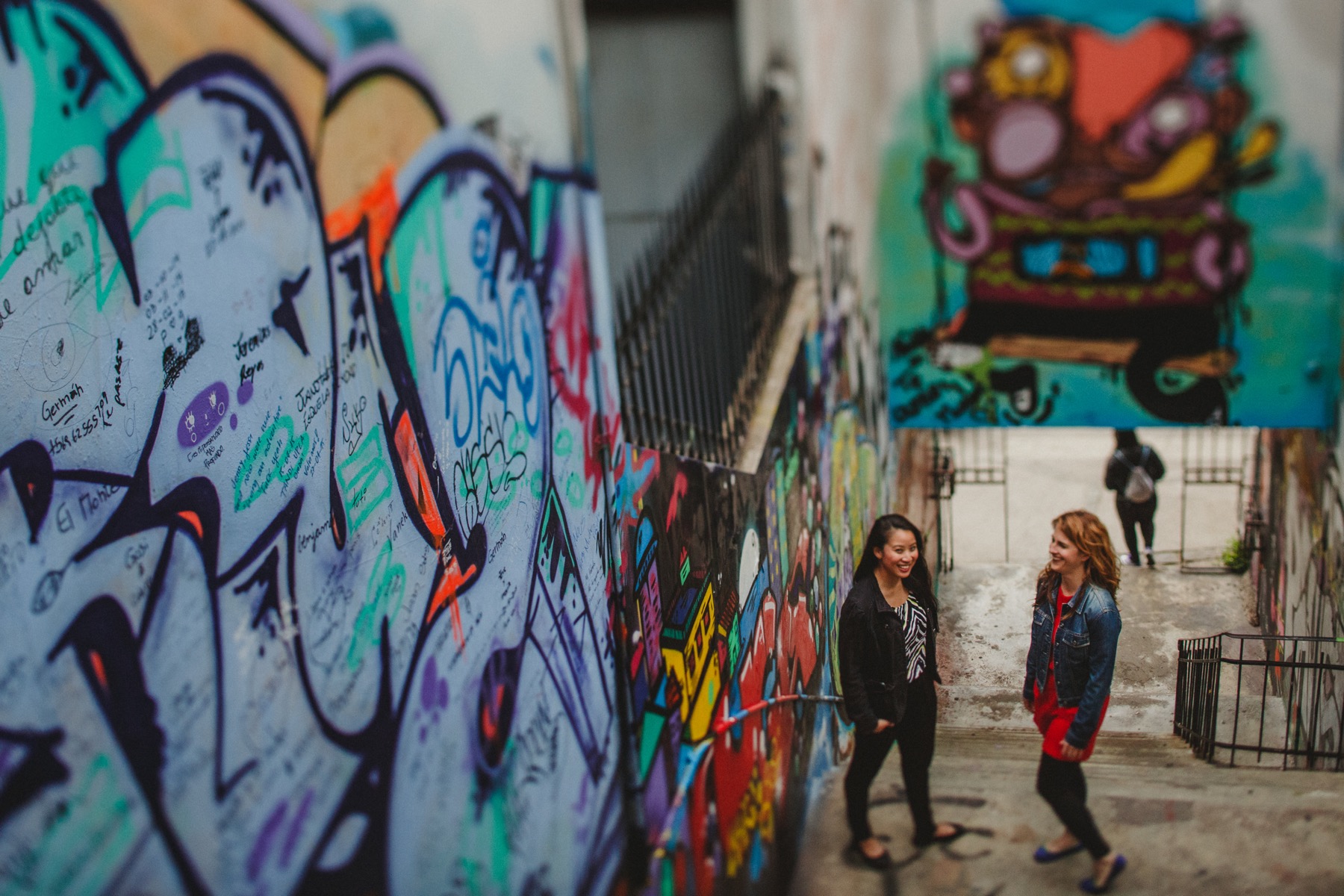 "It was great to connect with a local to talk about life in Chile and answer our many questions about the area.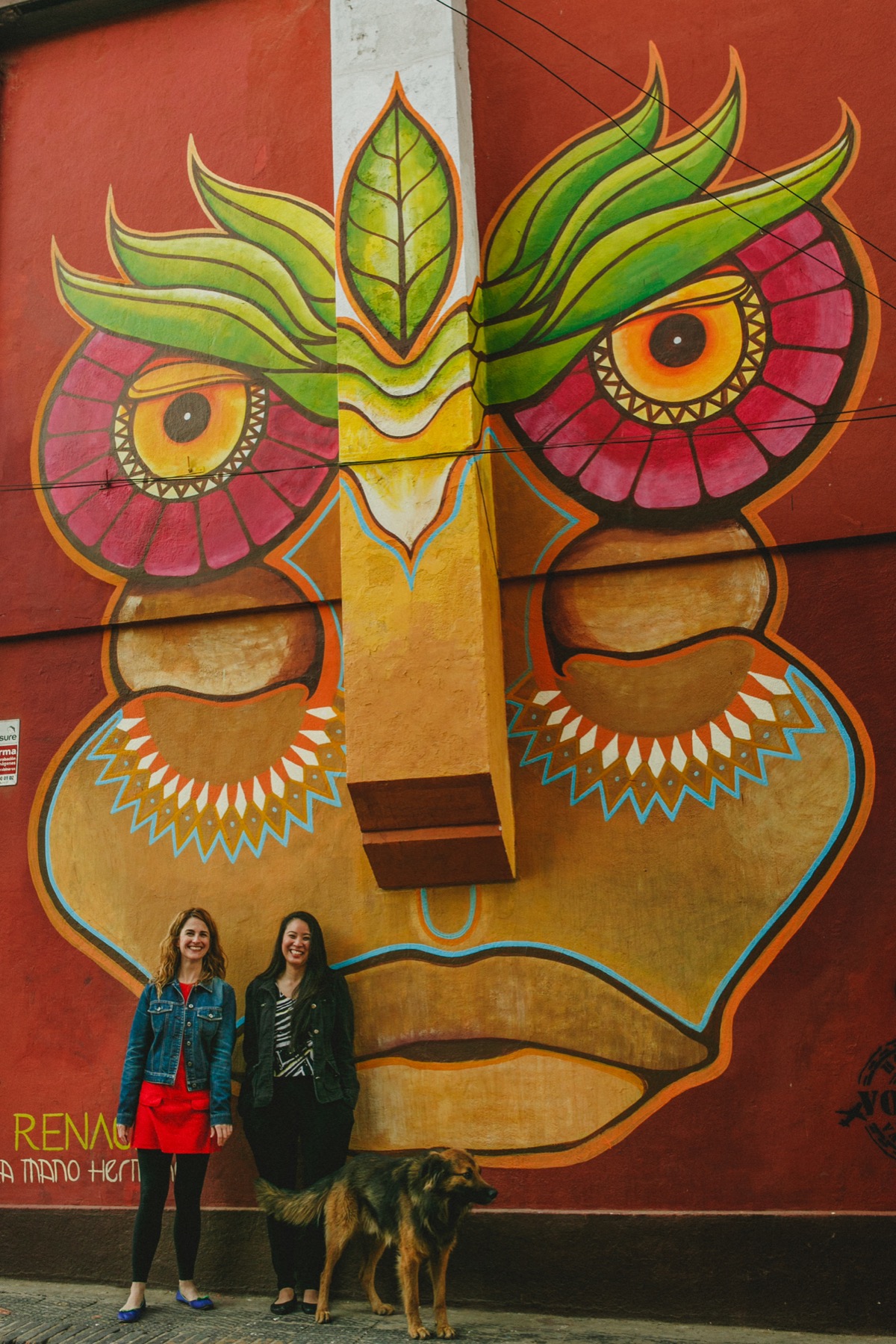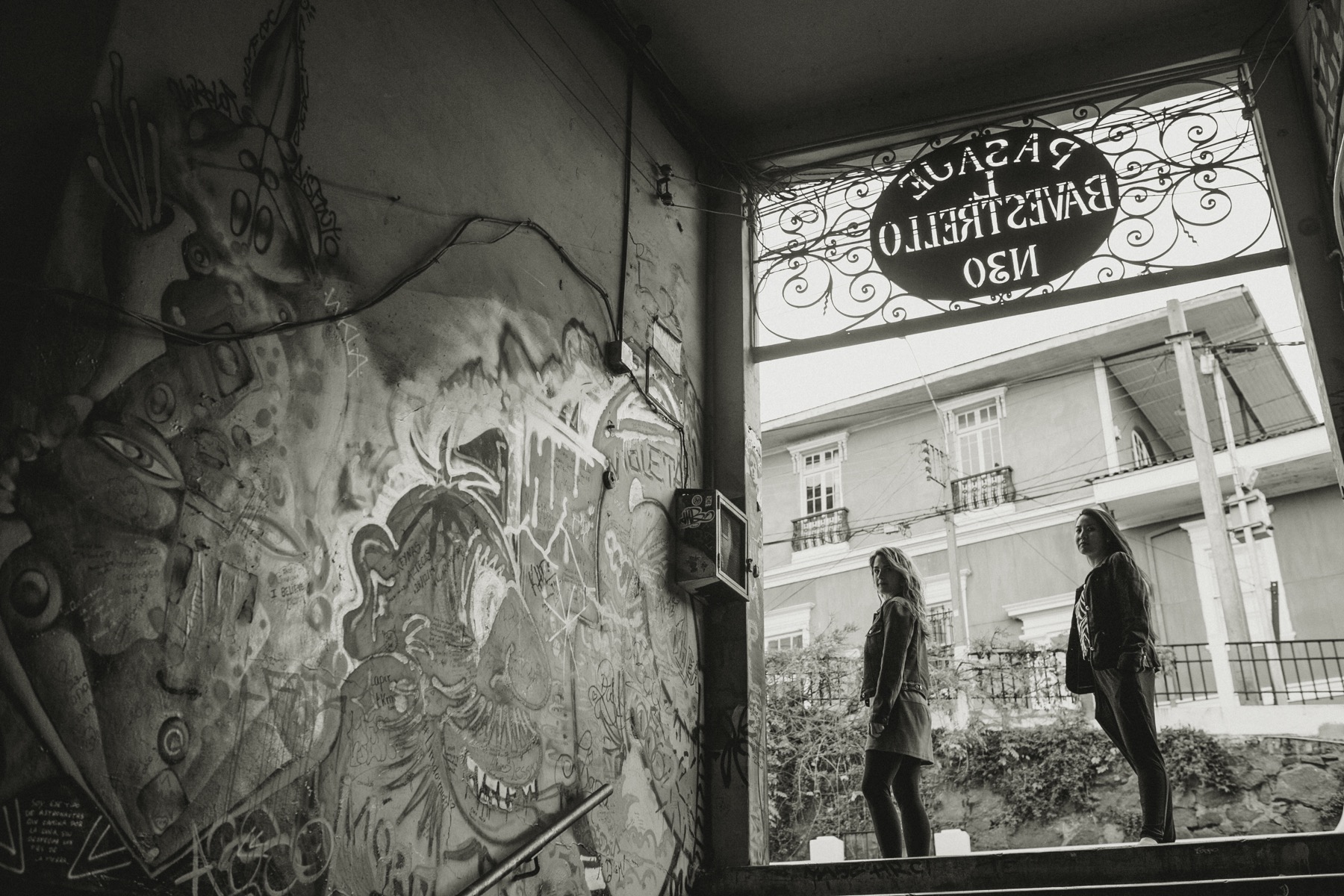 "Other than booking Flytographer, of course, you must go on one of the street art tours. It was really interesting to learn about the different styles and artists, and the symbolism behind much of the work. I'll never look at street art the same way again.
"I just can't love Flytographer more. Whenever I think about planning a trip, my second thought is whether I can book Flytographer there!" – Natalie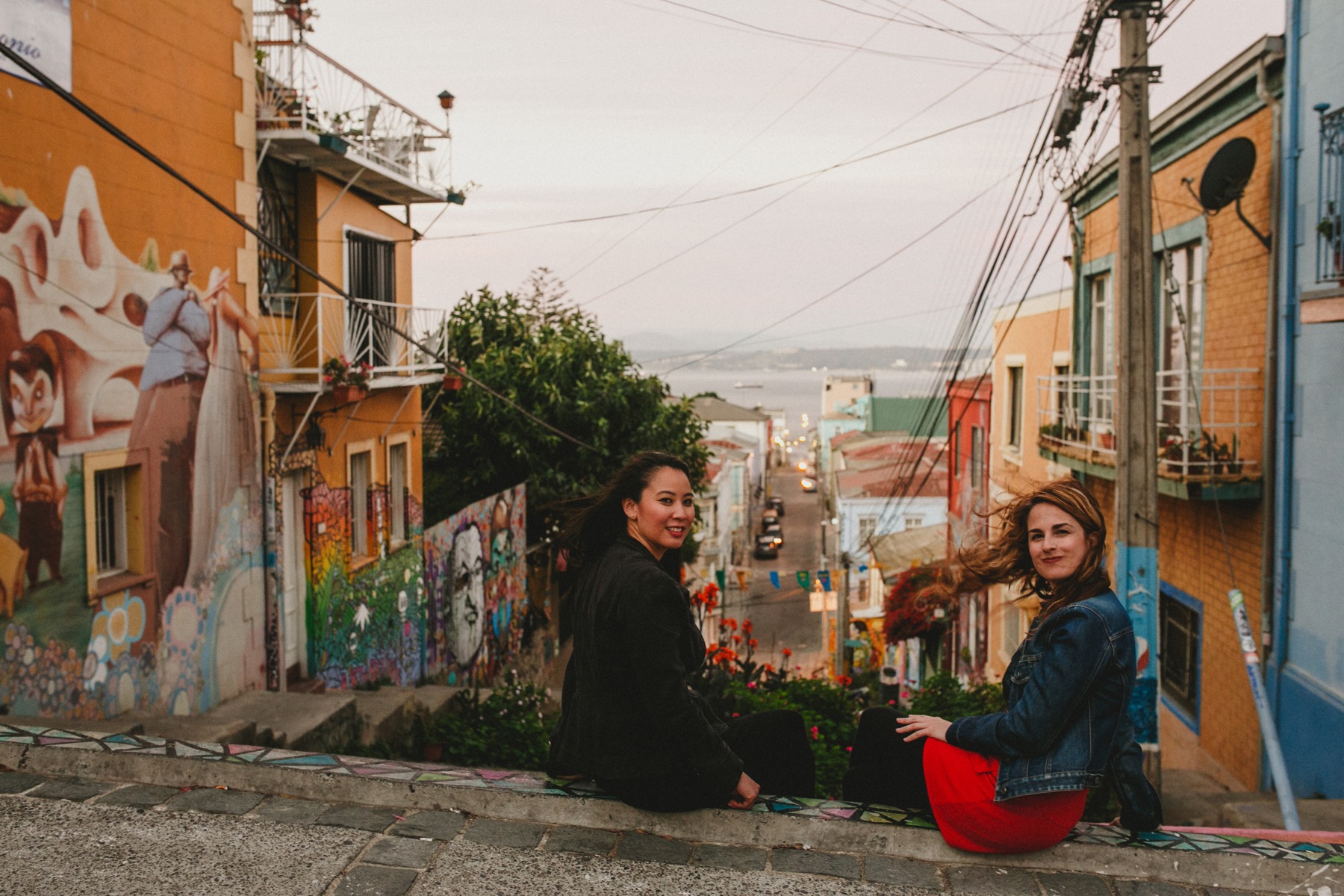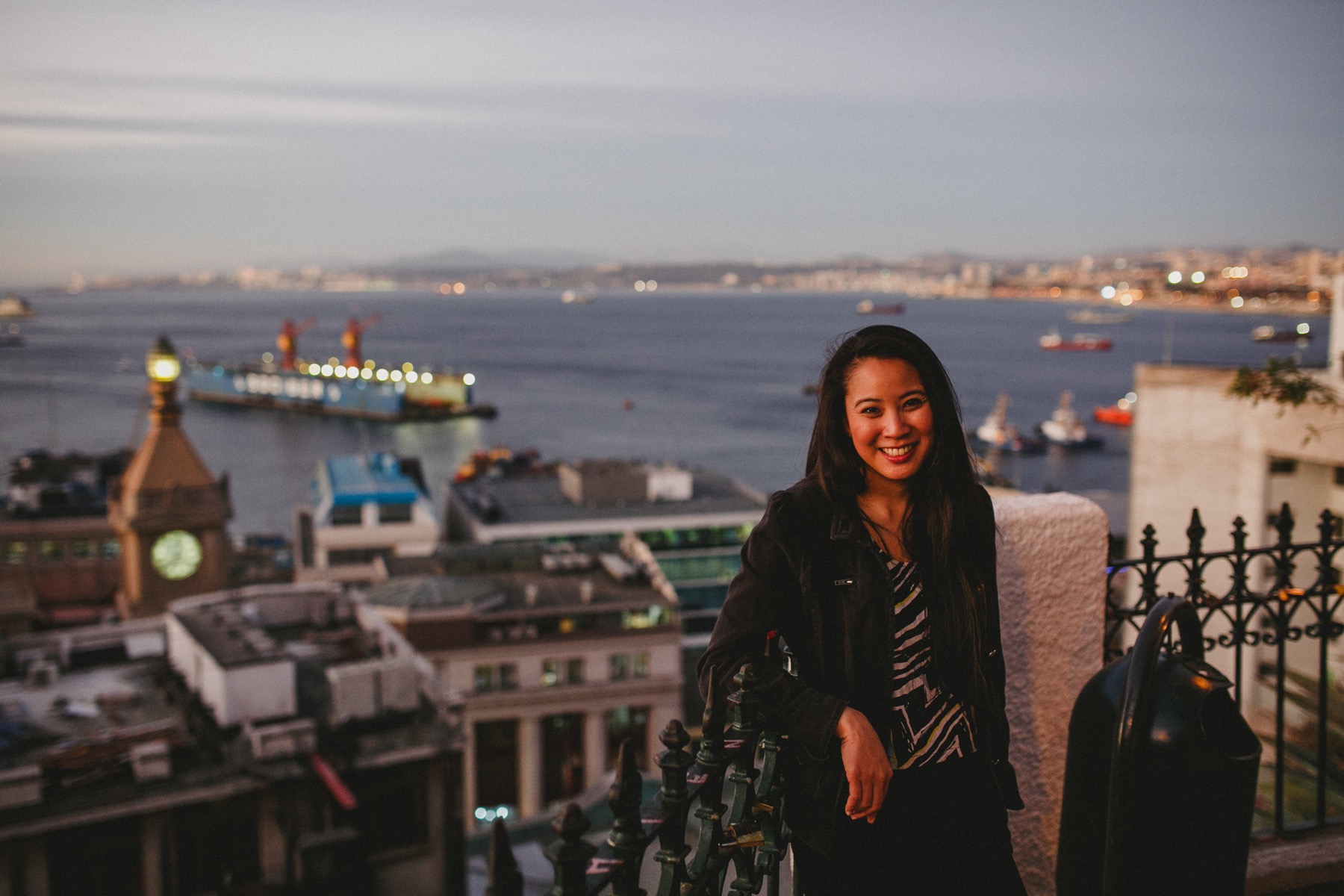 Looking for more inspiration for your next best friends' getaway? Take a peek at our Travel Stories!