See more: top 5 – honeymoon – couples – Hawaii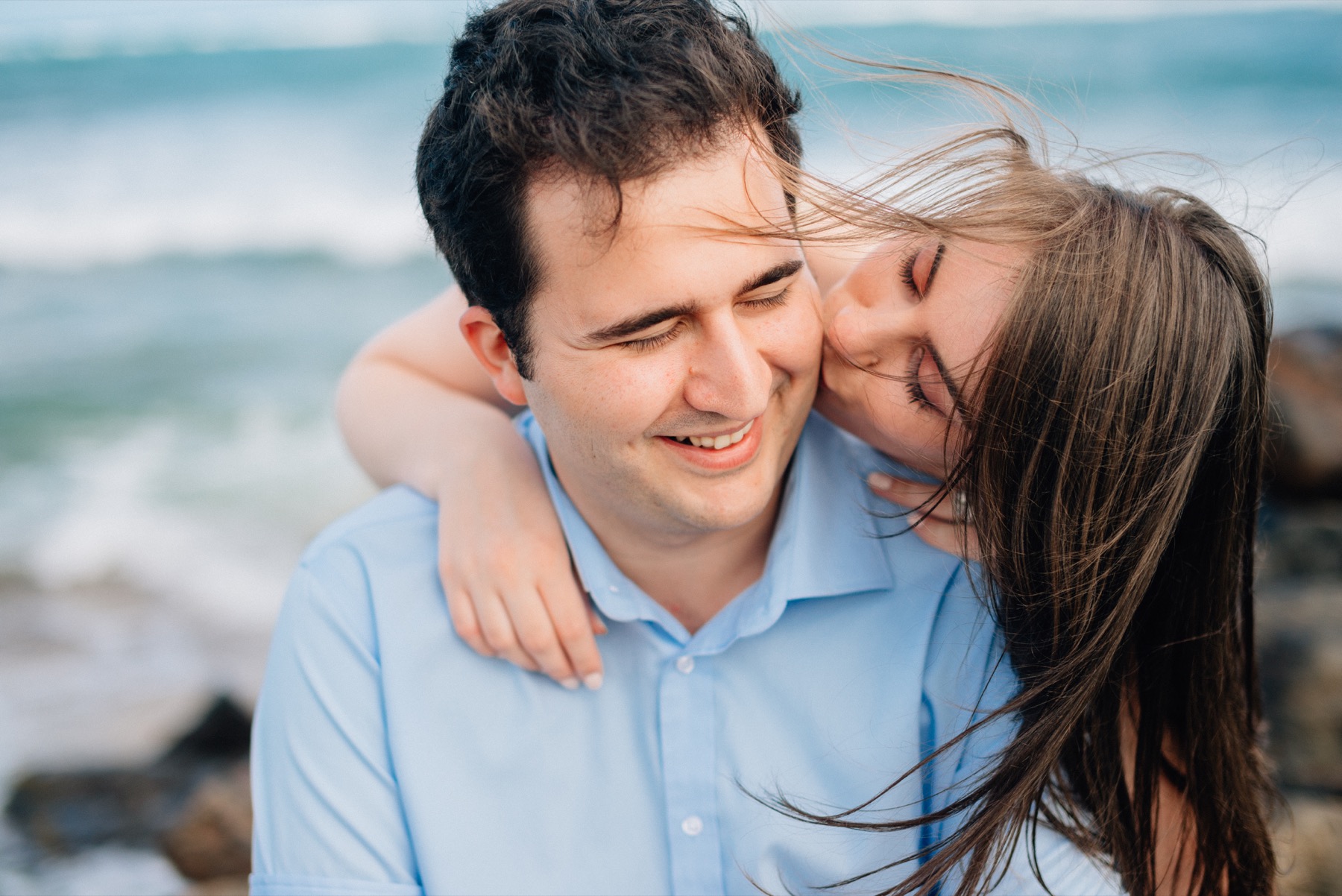 This October, our Shoot Concierge Tedi went from 'Miss' to 'Mrs.' and we were thrilled to capture her on her honeymoon in beautiful Hawaii. We checked in with her on her top tips for enjoying the most special vacation of your life – your honeymoon!
"After 8 months of working at Flytographer, I was so excited to finally do a shoot of my own! I had seen so many beautiful photos from honeymoons all over the world, and was looking forward to meeting up with Chelsea to explore the island and capture some amazing memories from such a special time in my life. My husband, Bogdan, was nervous at first to take professional photos, but once the shoot was over, he was asking when we can do it again! I'm thrilled to share my top tips for making the most of your honeymoon." – Tedi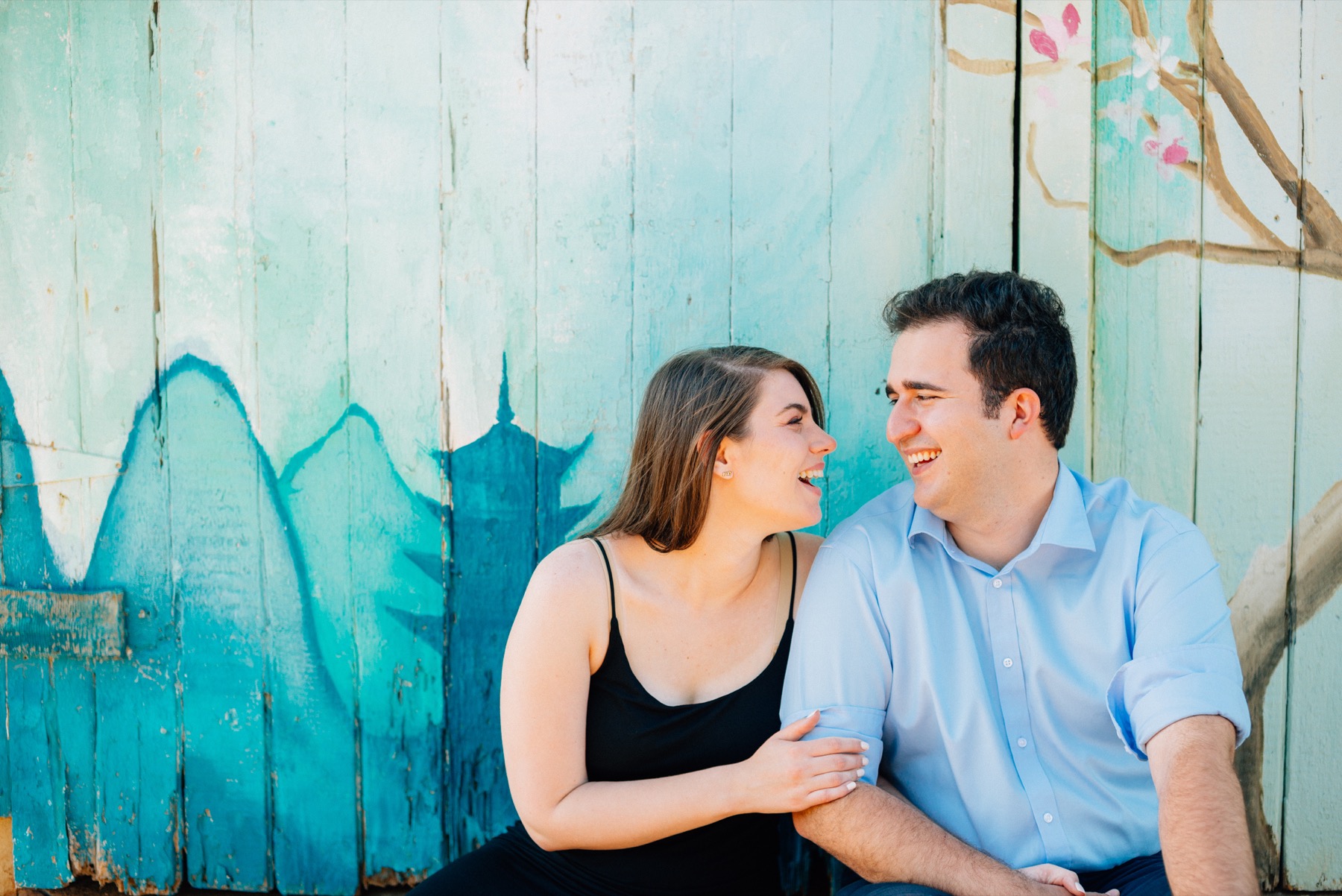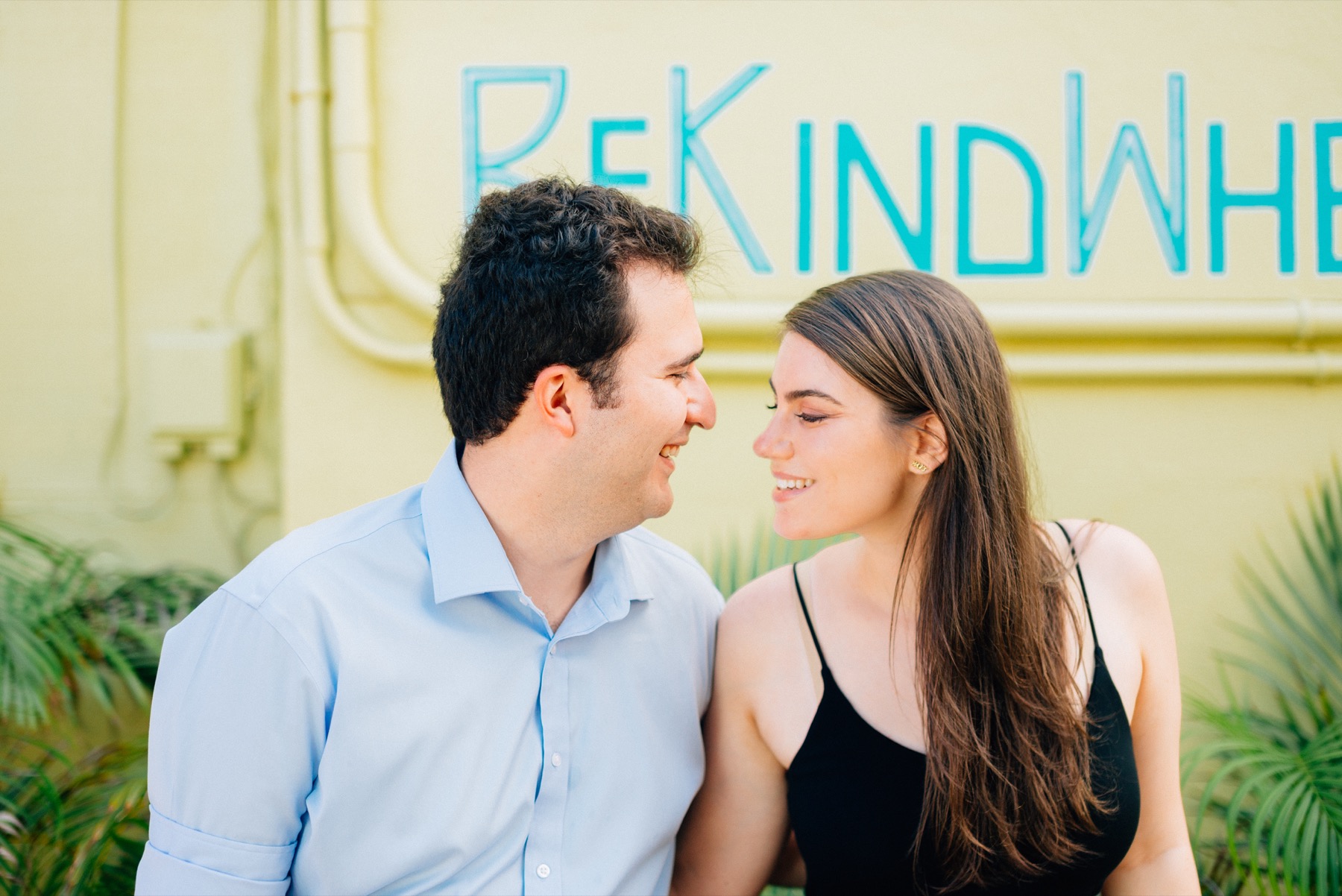 Match Your City to Your Honeymoon Vibe
Are you looking for the adventure of a lifetime, or a chance for some R&R after months of wedding planning? Choose your destination based on the vibe you're wanting for your honeymoon – whether that's running from one landmark to another in Paris, or lounging by the pool in Palm Springs! Check out our Top 5 Honeymoon Destinations here.
"In the month before our wedding, we bought a house, and had lots of family coming to visit – we knew that for our week away, it was all about spending quality time together and decompressing from all the excitement!"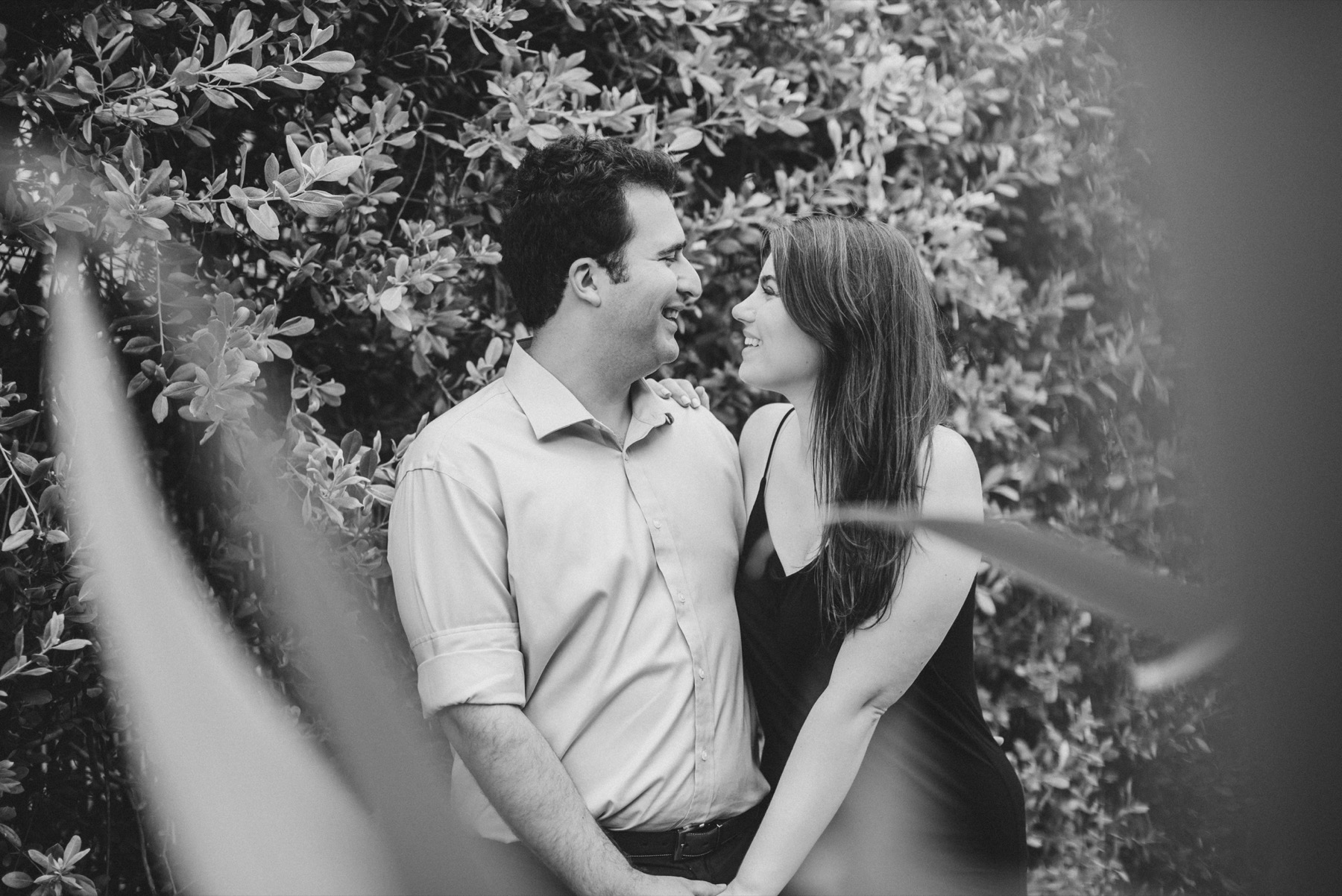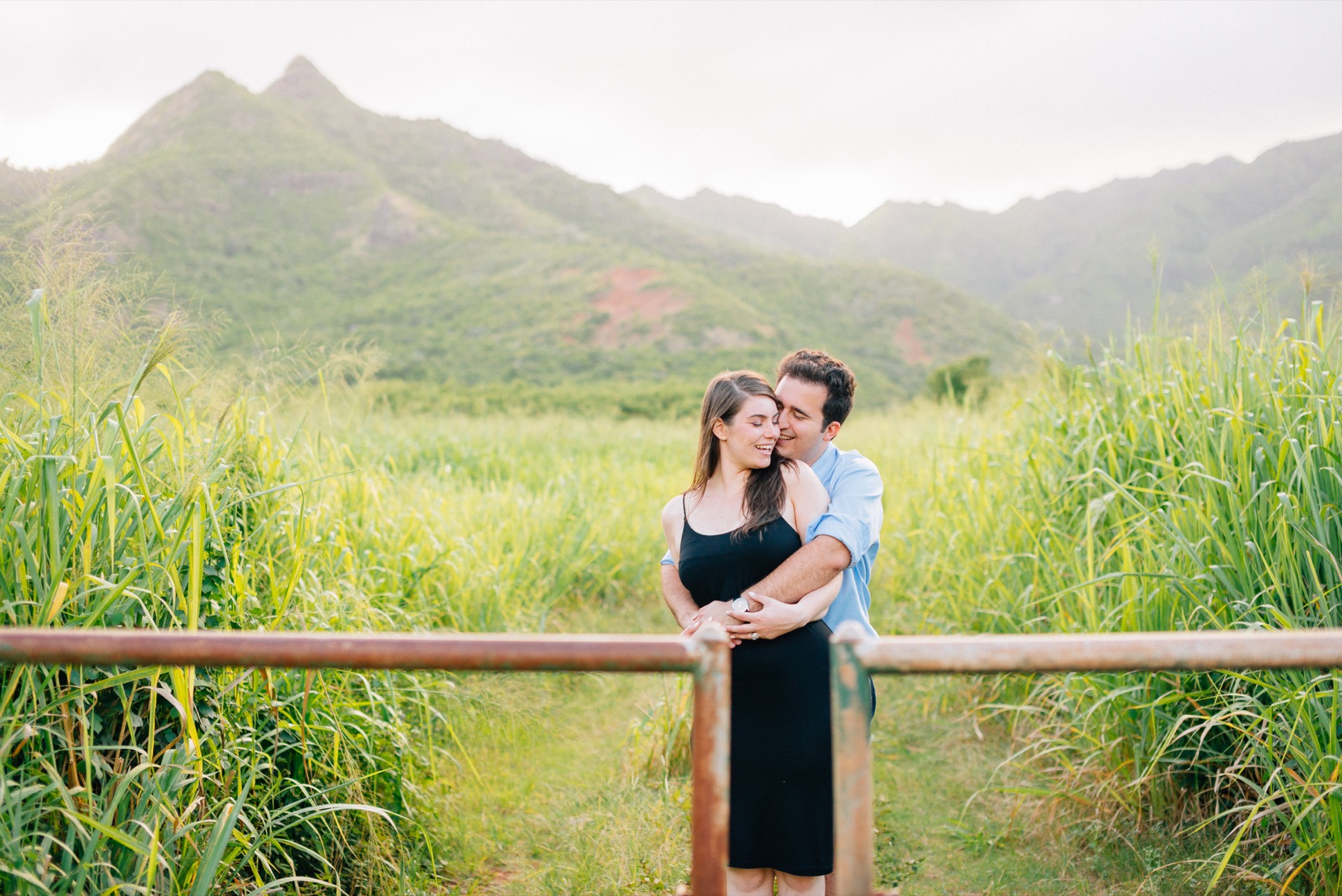 Plan Activities but Leave Time to Explore
Sure, you want to fit it all in – this is a once in a lifetime trip, after all! But after months of planning and the excitement of your wedding day, it's important to take some time to chill, whether it's a glass of prosecco overlooking the Mediterranean or a good book on the beach. Also, it's hard to spend quality time with your new spouse when you're running from one museum to another!
"At the beginning of our trip, we made a list of the attractions we wanted to visit, but gave ourselves flexibility with our days. Some mornings were too cold for the beach, so it was the perfect opportunity to drive around the island and check out a funky restaurant!"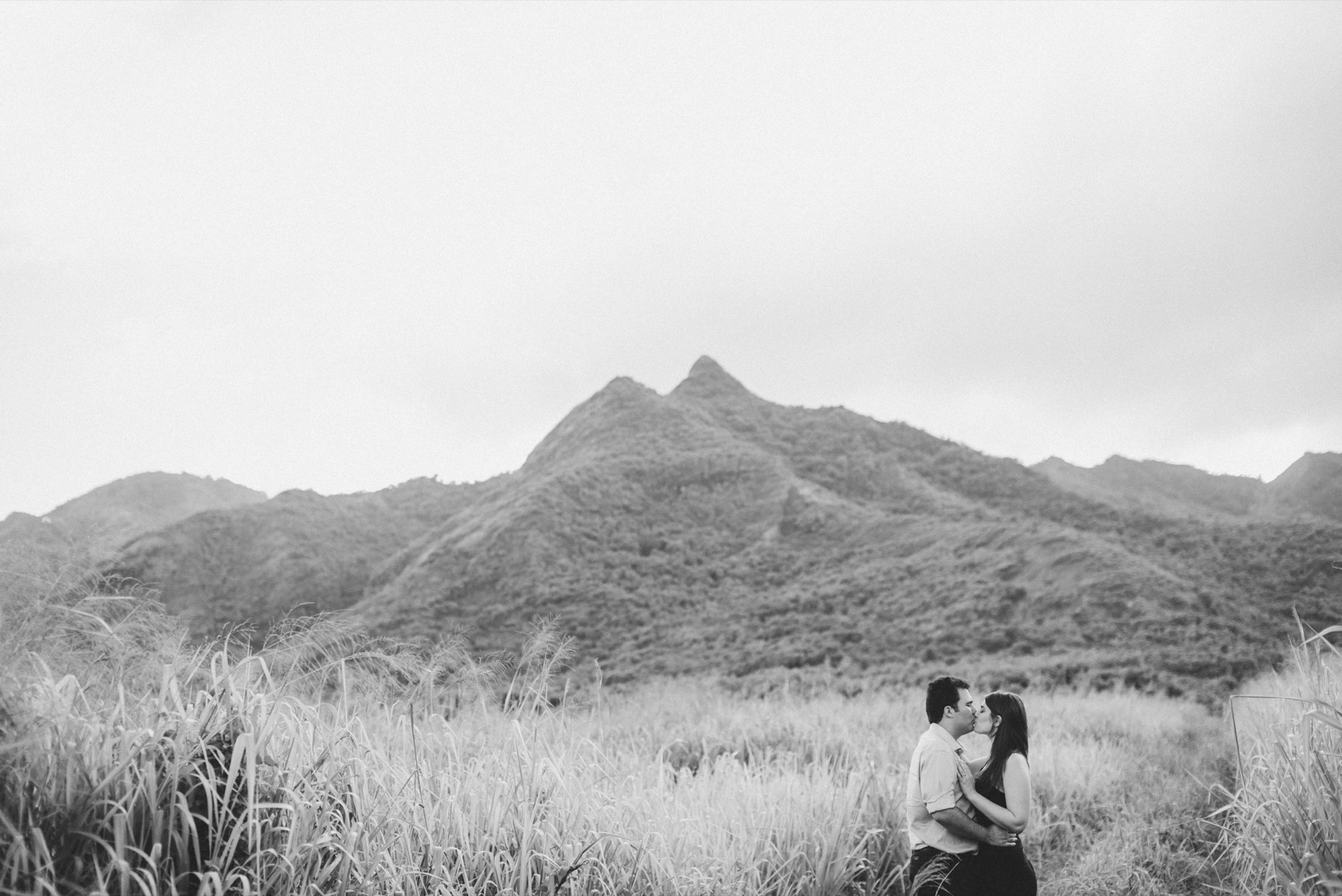 Be Prepared when you Pack
You'd think that a beach vacation in the middle of summer would only call for a bikini – until it starts to pour two days in! Always come prepared with cute layers that keep you ready for anything, and don't let a change in temperature slow down your fun. We break down our travel essentials for your city and beach vacations on our blog!
"When we planned our honeymoon in Hawaii, we expected to be lying on the beach in our bathing suits – until it rained and was windy almost every day! A cute cardigan and light jeans meant we didn't have to postpone any of our activities – no matter what weather came."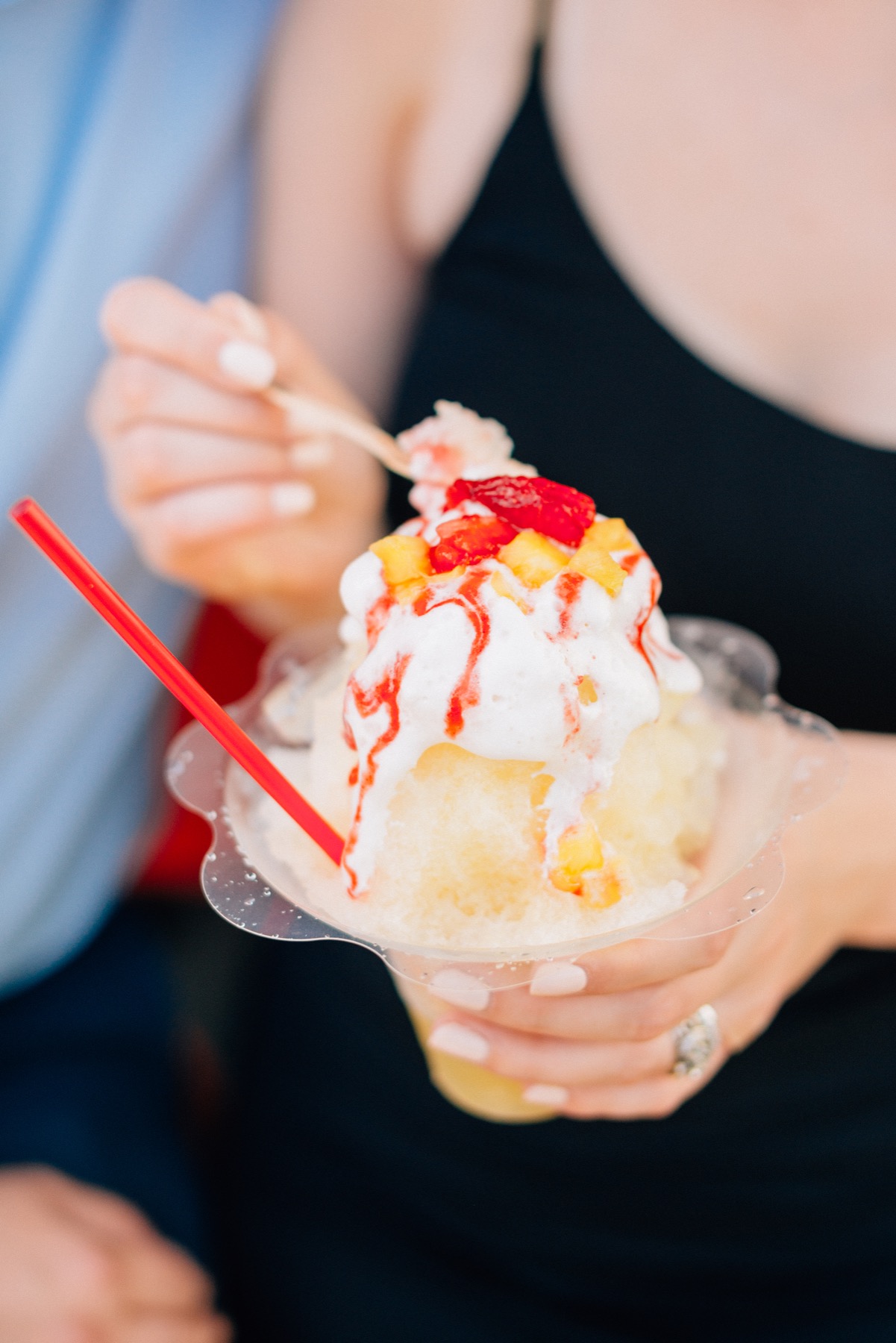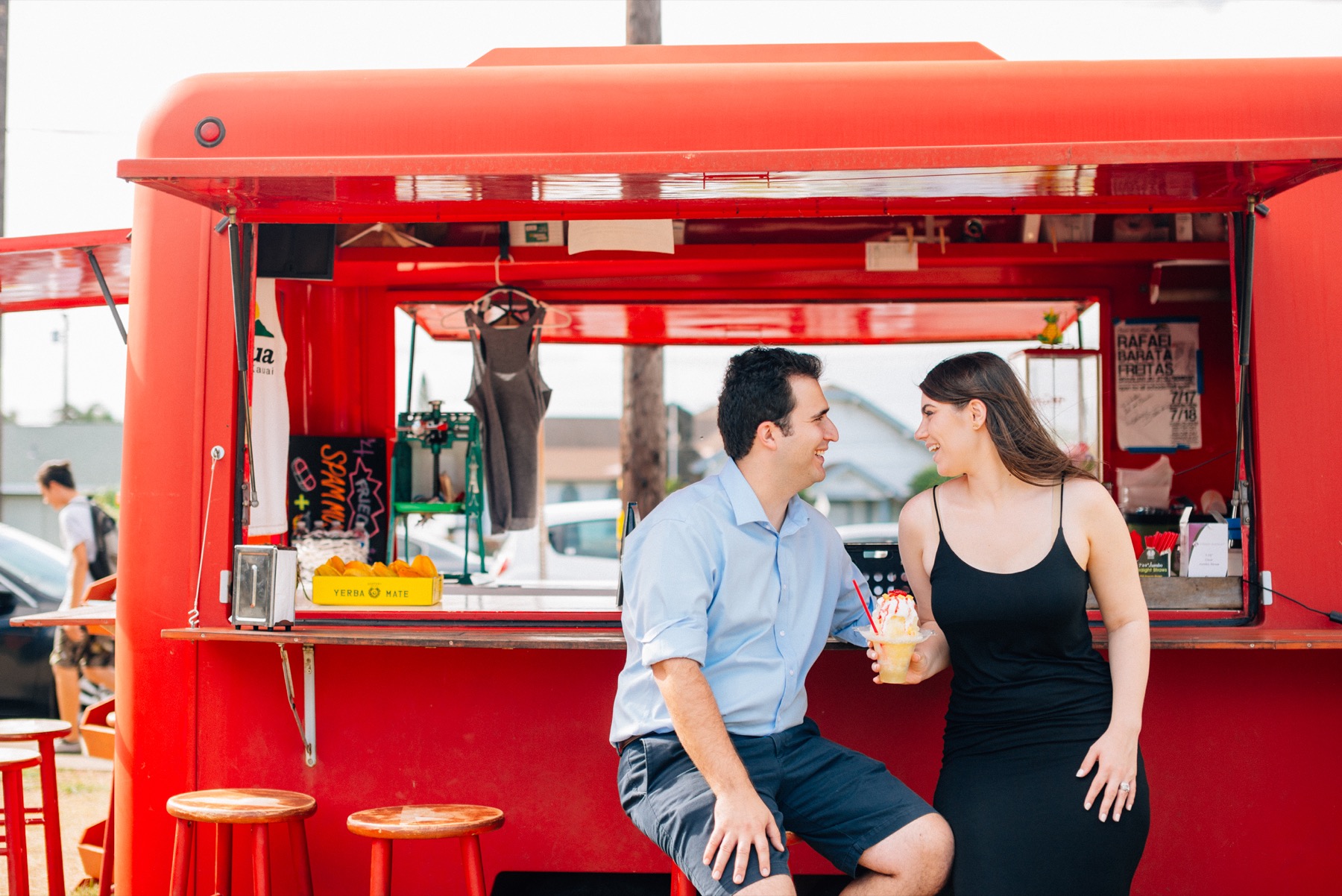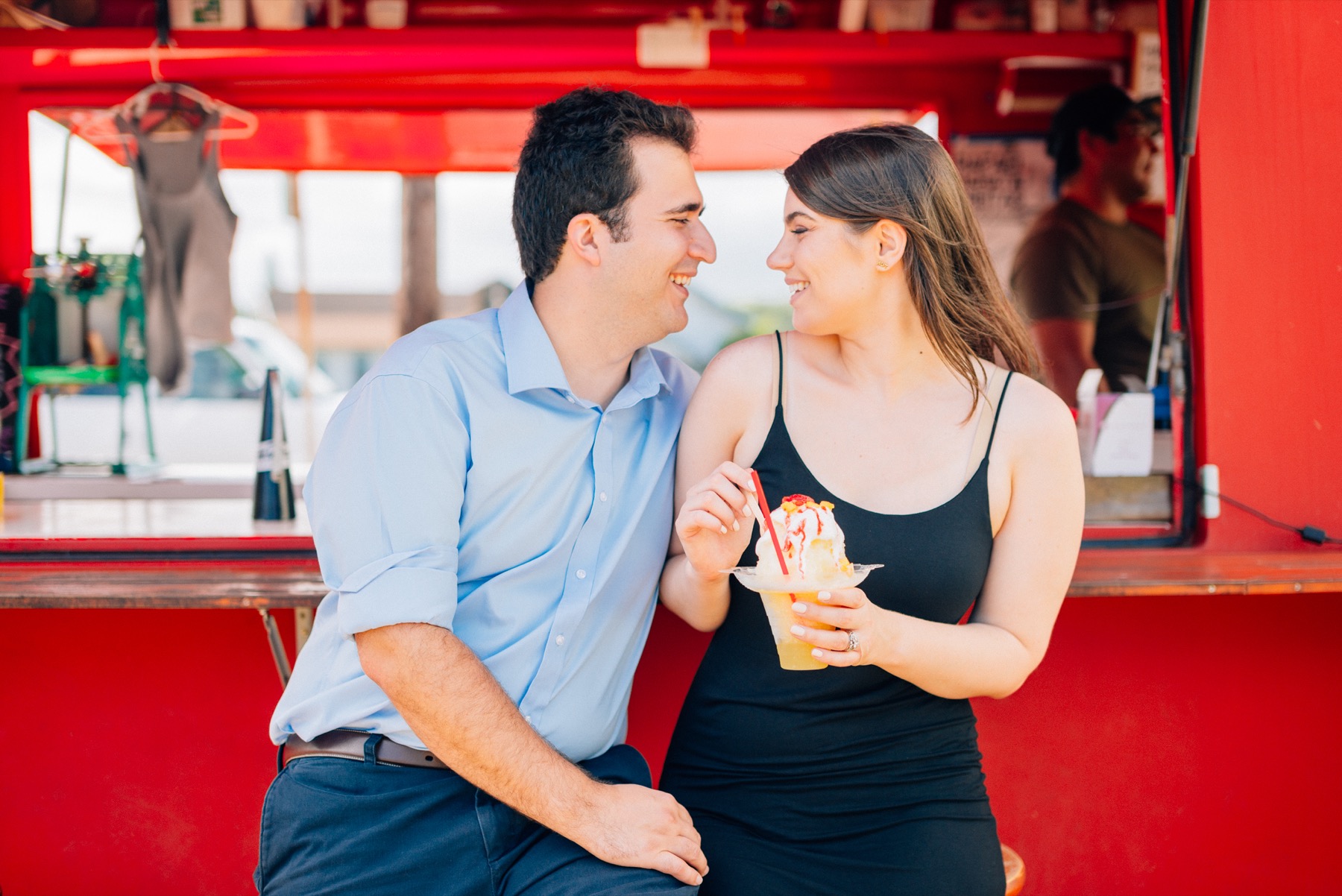 See the sights, but Live like a local
Of course the Eiffel Tower, Colosseum, Times Square and other major landmarks are on every traveler's to-do list, but take some time to live like a local and explore the side streets and off-the-beaten-path gems that make your destination unique (like these Ruin Pubs Flytographer Roky tipped us on to – who would have thought something so cool would be hiding in historic Budapest?).
"While we loved seeing the major landmarks and tourist sights, some of the best moments of our honeymoon were getting lost and adventuring off the beaten path. From food trucks on the side of the highway to smaller beaches down dirt roads, discovering the local's Hawaii was so much fun!"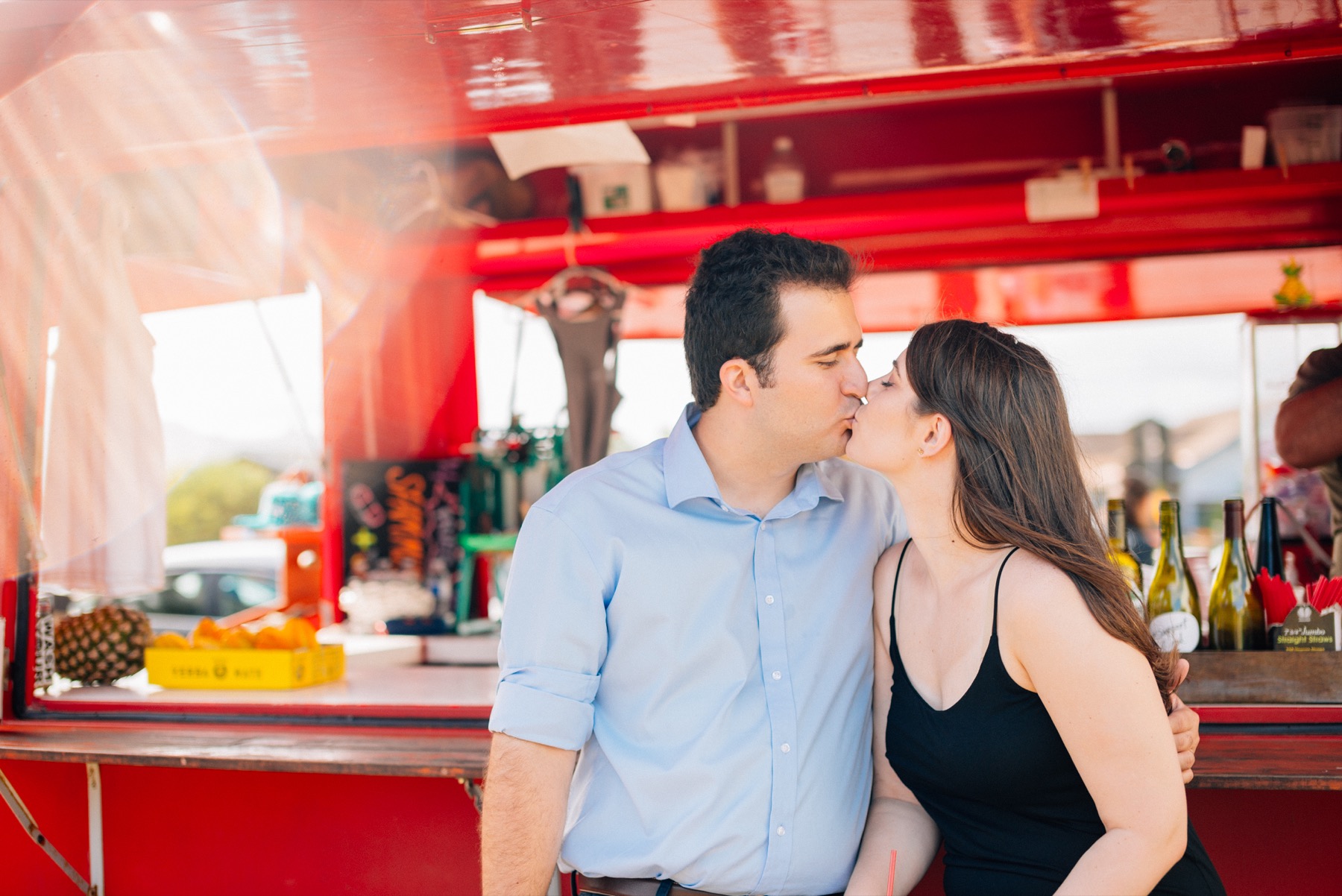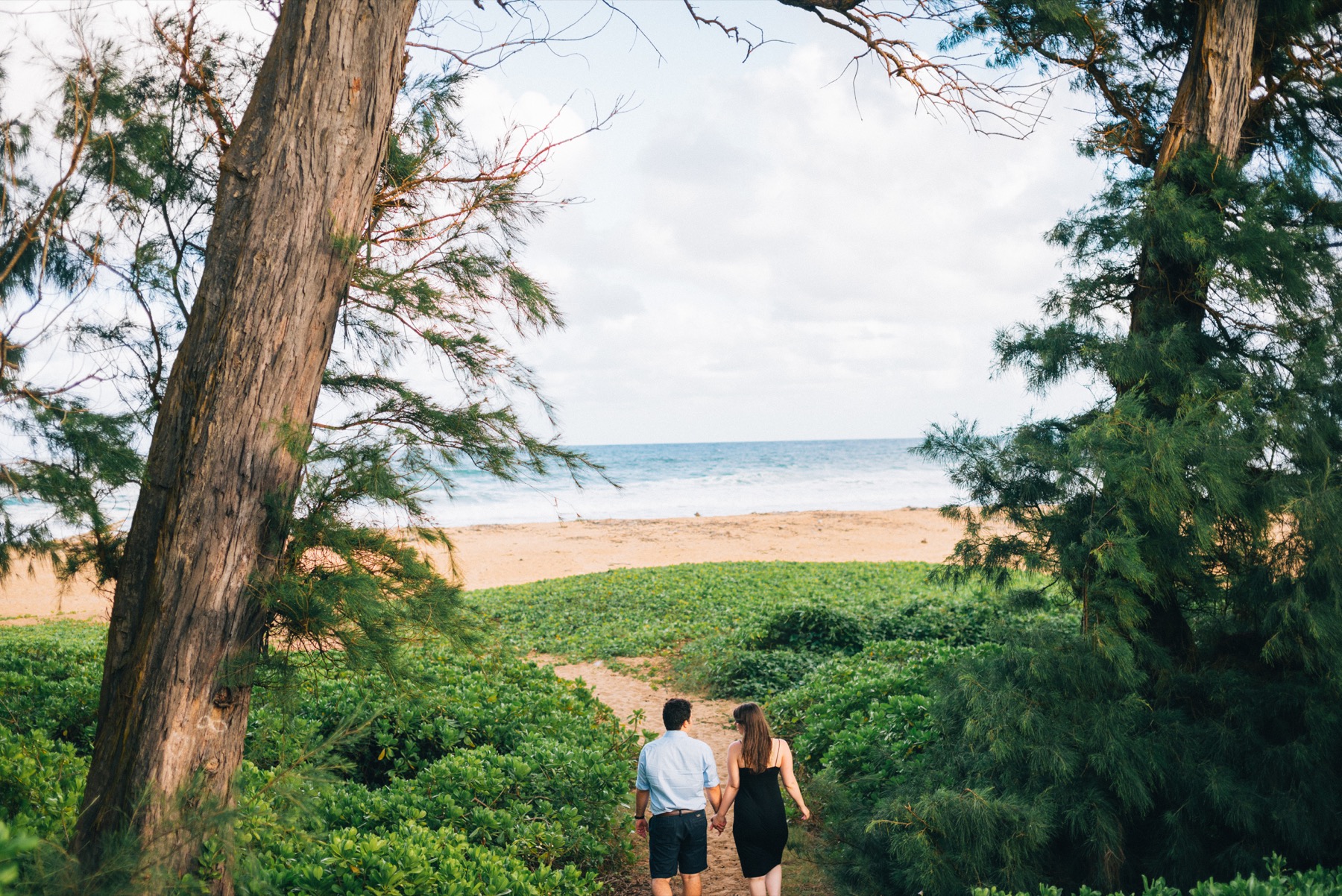 Capture + Keep your memories
Your honeymoon can fly by so fast – it's hard to keep track of it all! Having a mix of professional and DIY photos helps immortalize these special memories for years to come. Keep a journal of what you saw, did, and ate each day, and preserve the honeymoon spirit in a beautiful album to share with friends and family – we show you how here!
"I remember how special it was looking through my grandparent's honeymoon album before we got married, and seeing how in love they were 60 years ago (just as much as they are now!). I wanted to make sure that I had something like that to share with my grandkids, as well as a way to display the photos in our new home. This beautiful gallery wall is my inspiration!"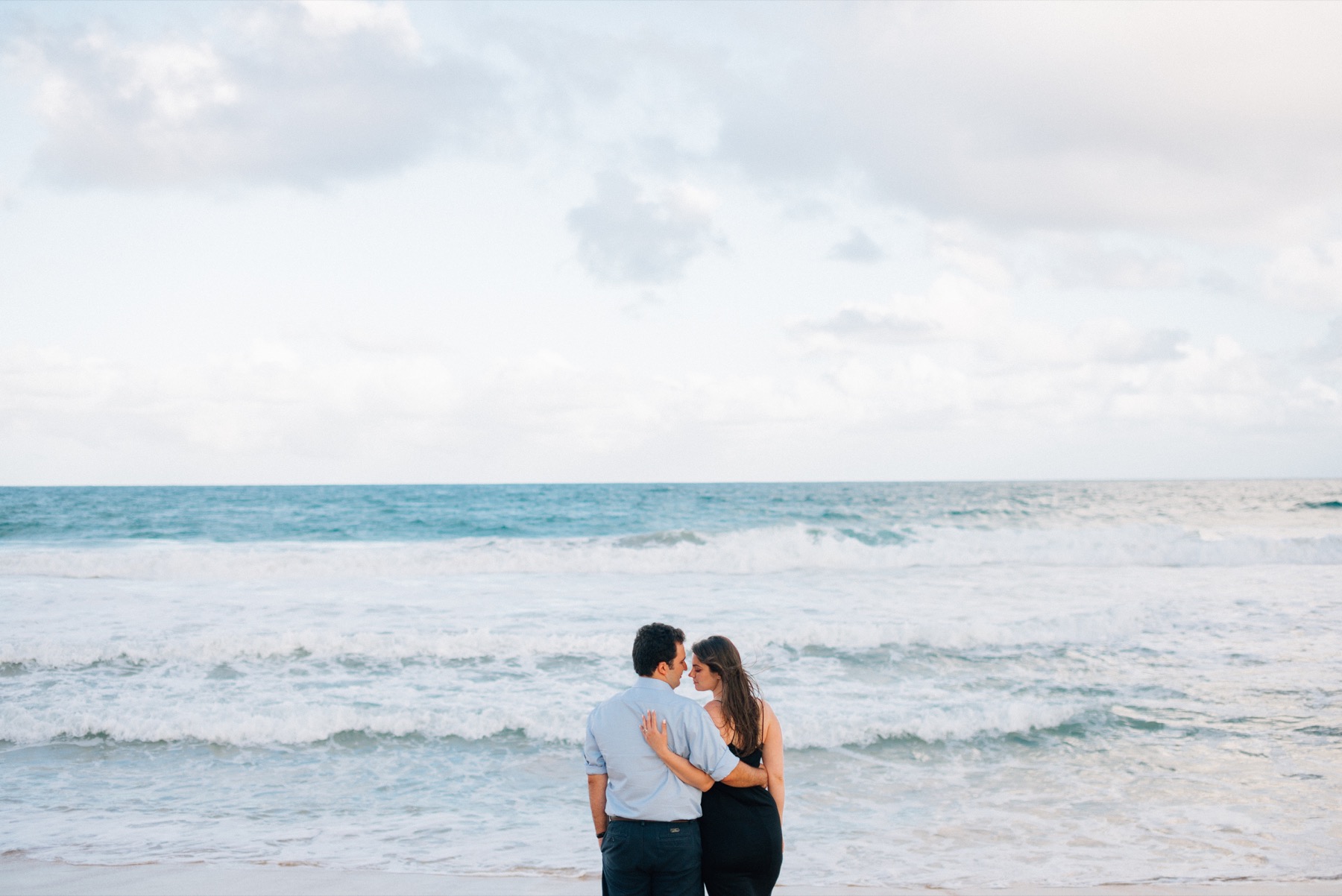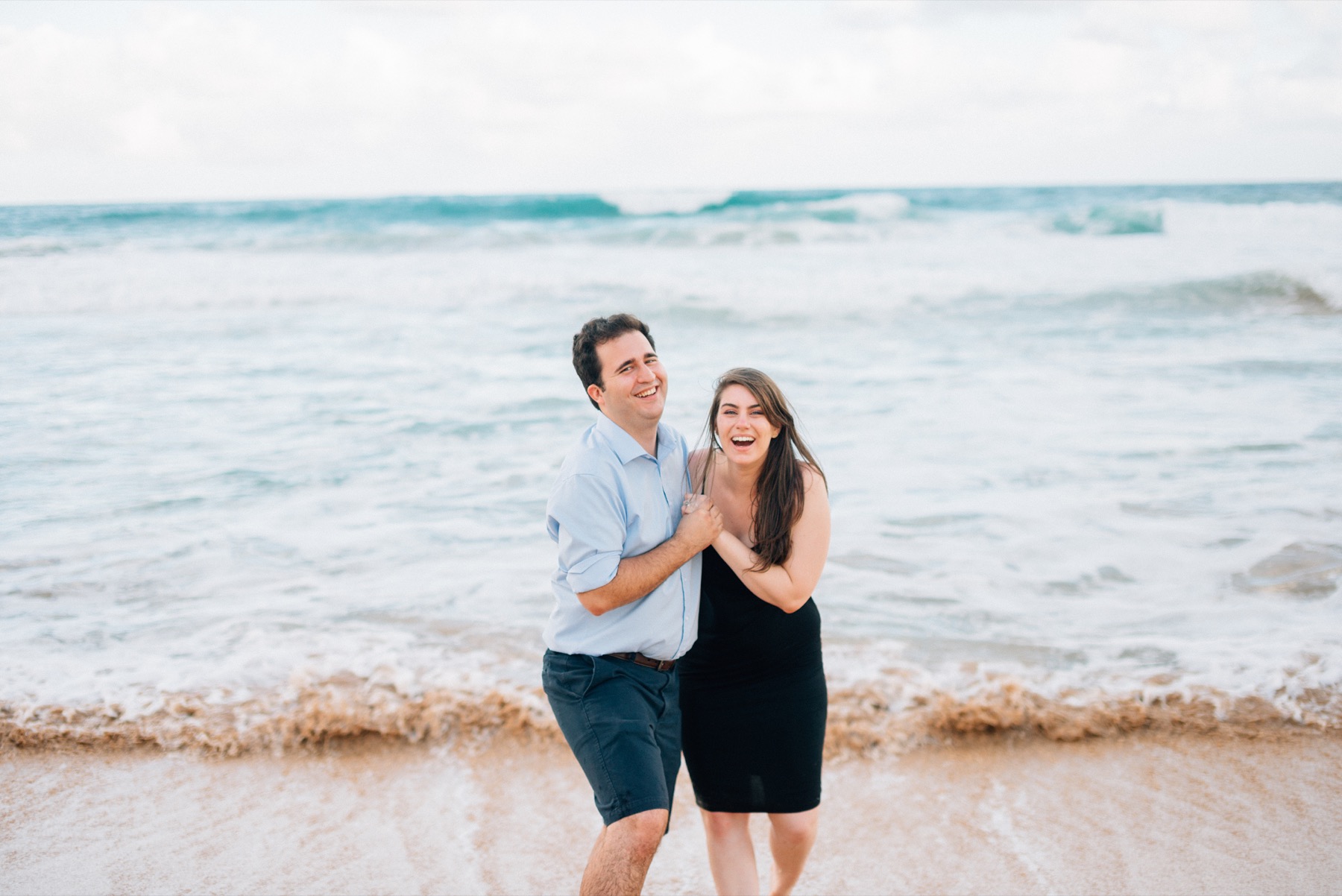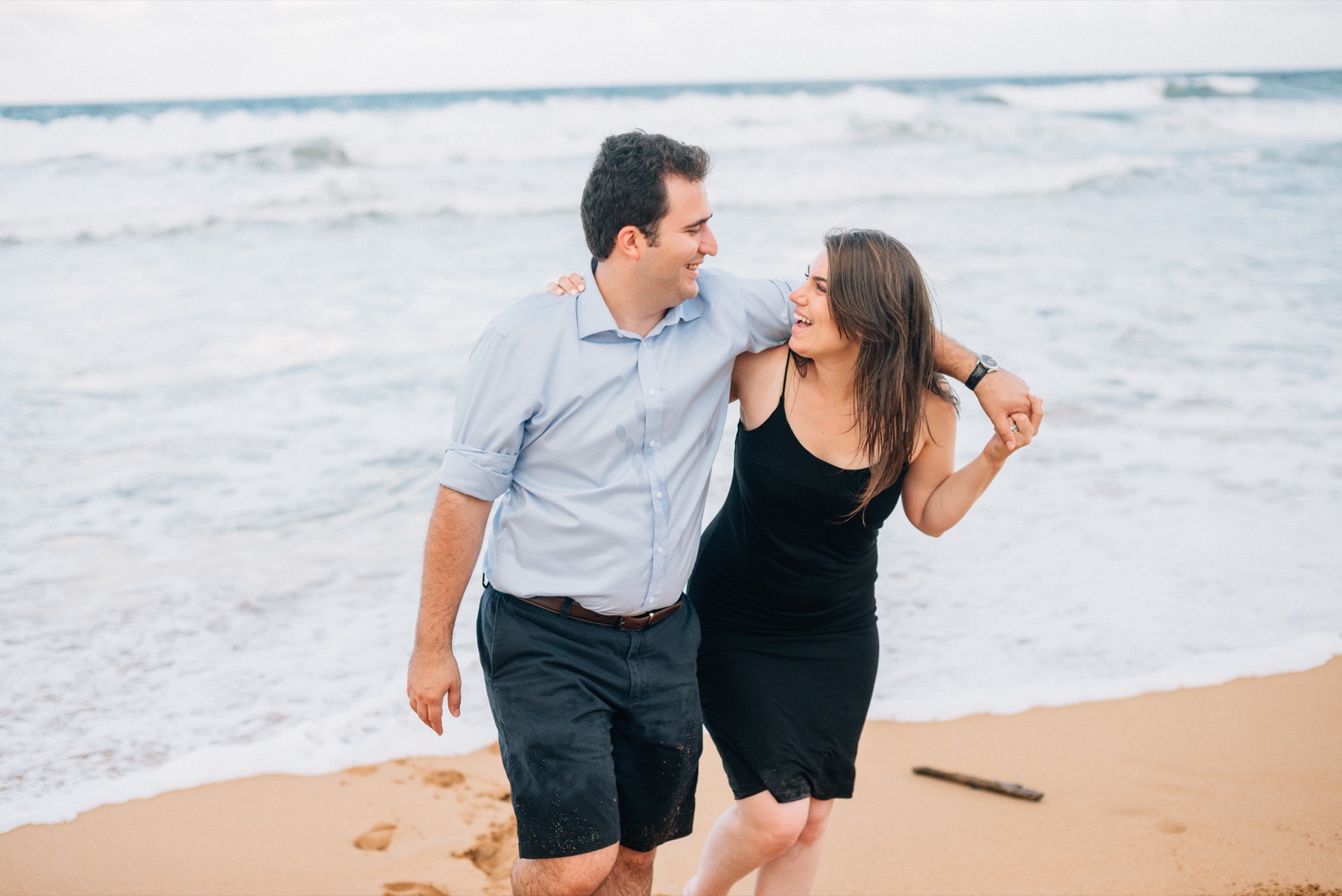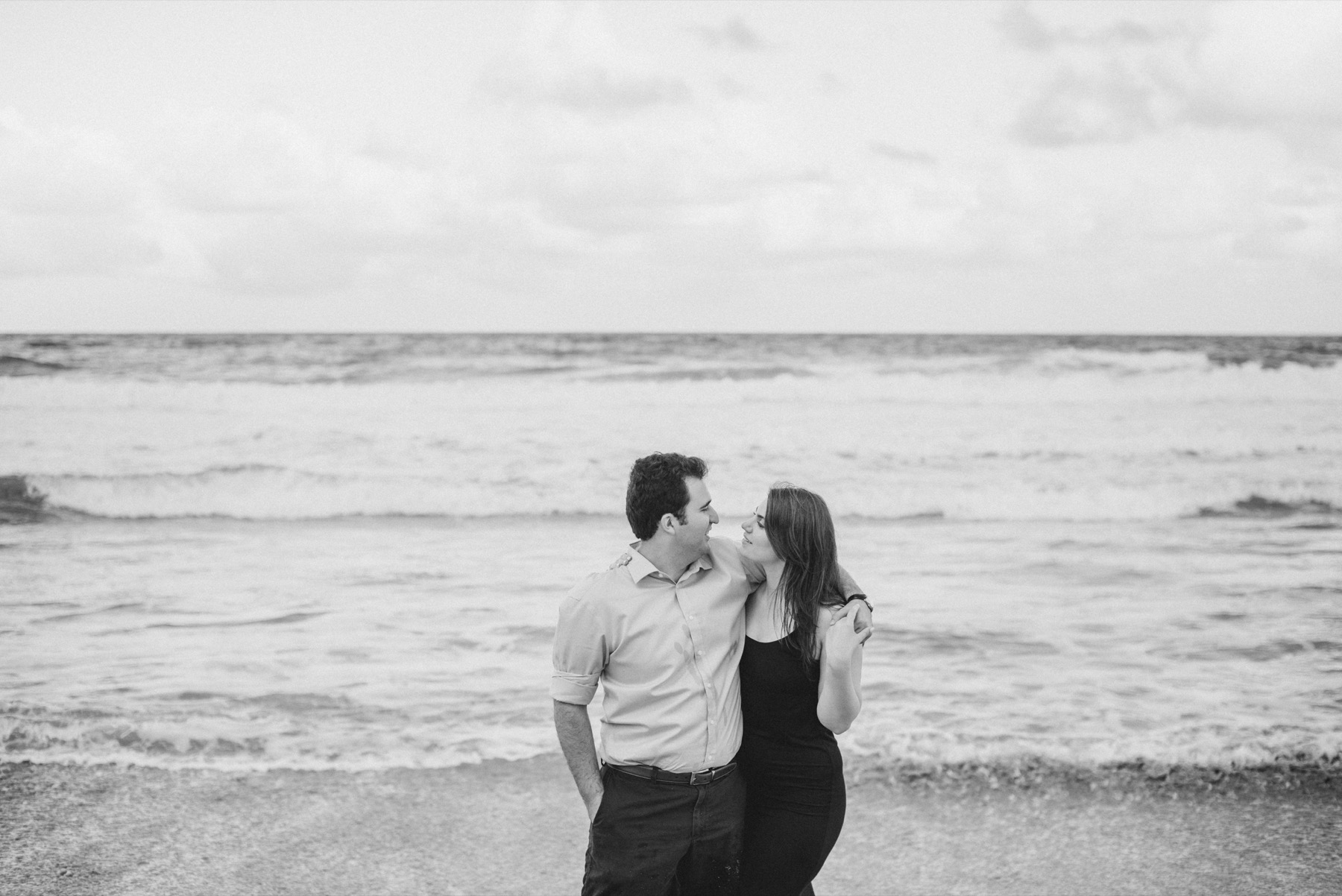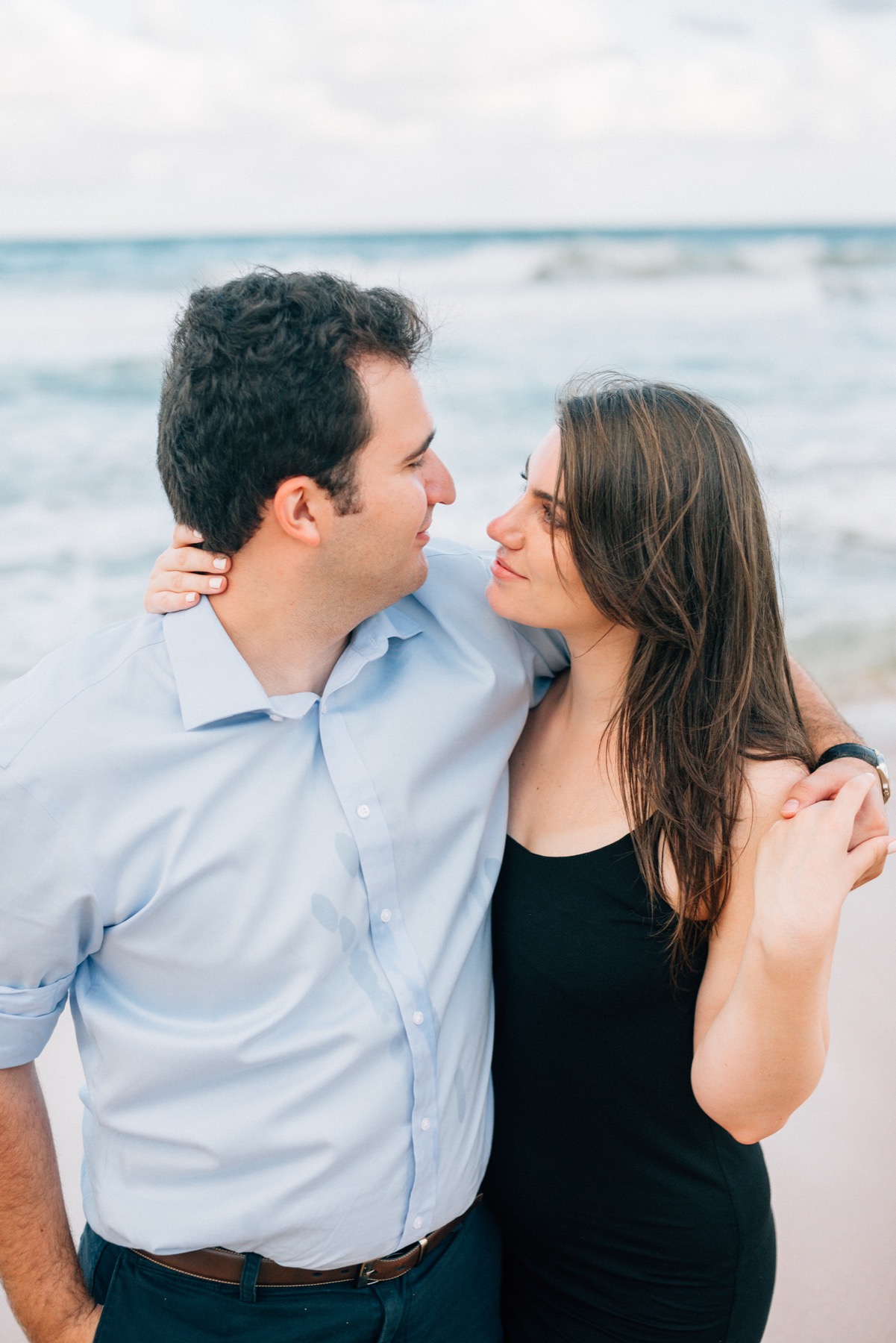 For more inspiration for your honeymoon abroad, take a look at our Honeymoon Travel Stories!