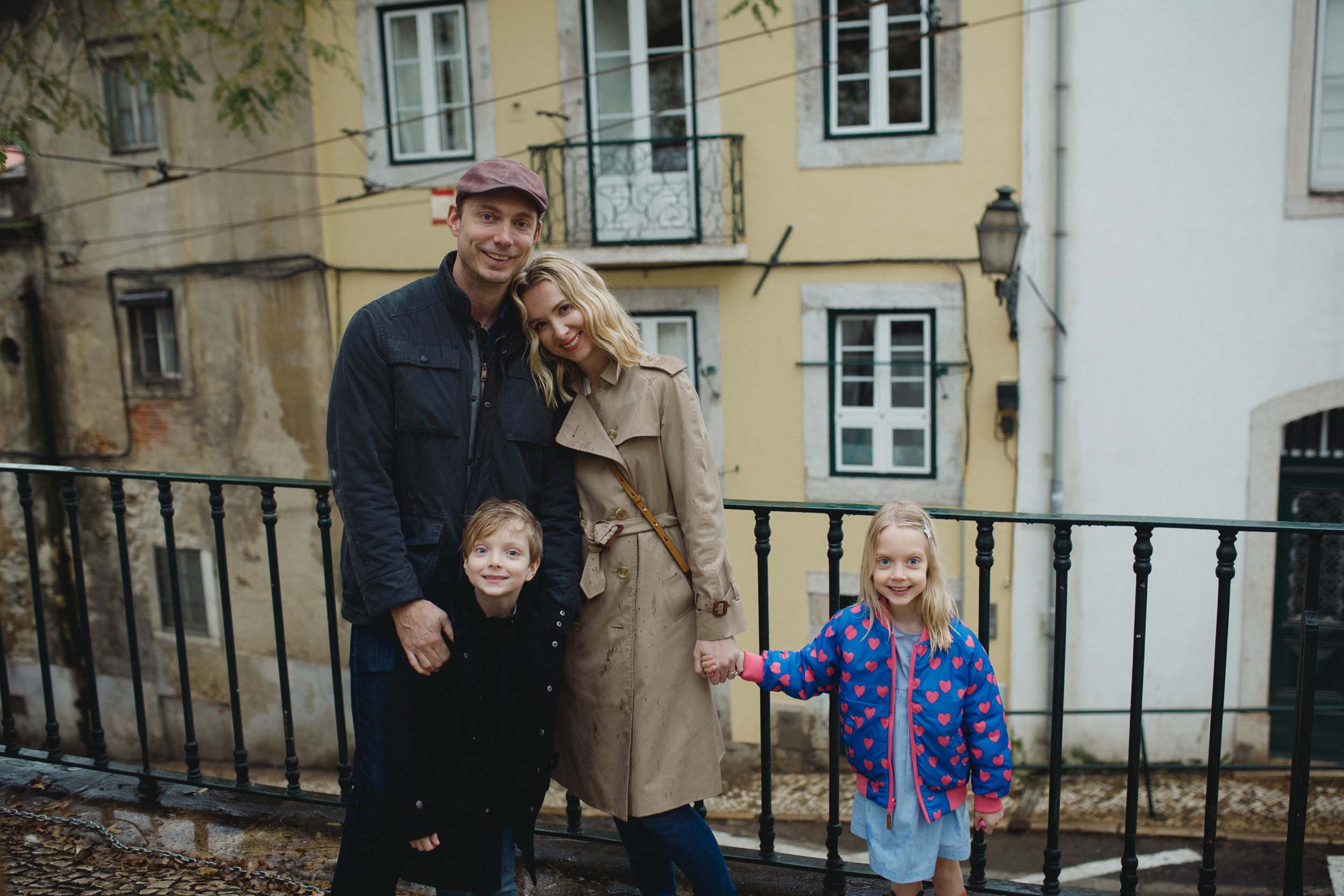 We are so excited to support the ladies over at Heymama and announce our founder Nicole Smith's membership in their powerful community for mamas. Have you heard of it? Heymama is the premier content destination and curated membership community of kickass lady bosses who embody and give voice to modern motherhood. We are offering exclusive Flytographer perks to members, so check it out here!
Last month, we hung out in Lisbon with Heymama Senior Editor, Nancy Dean and her family.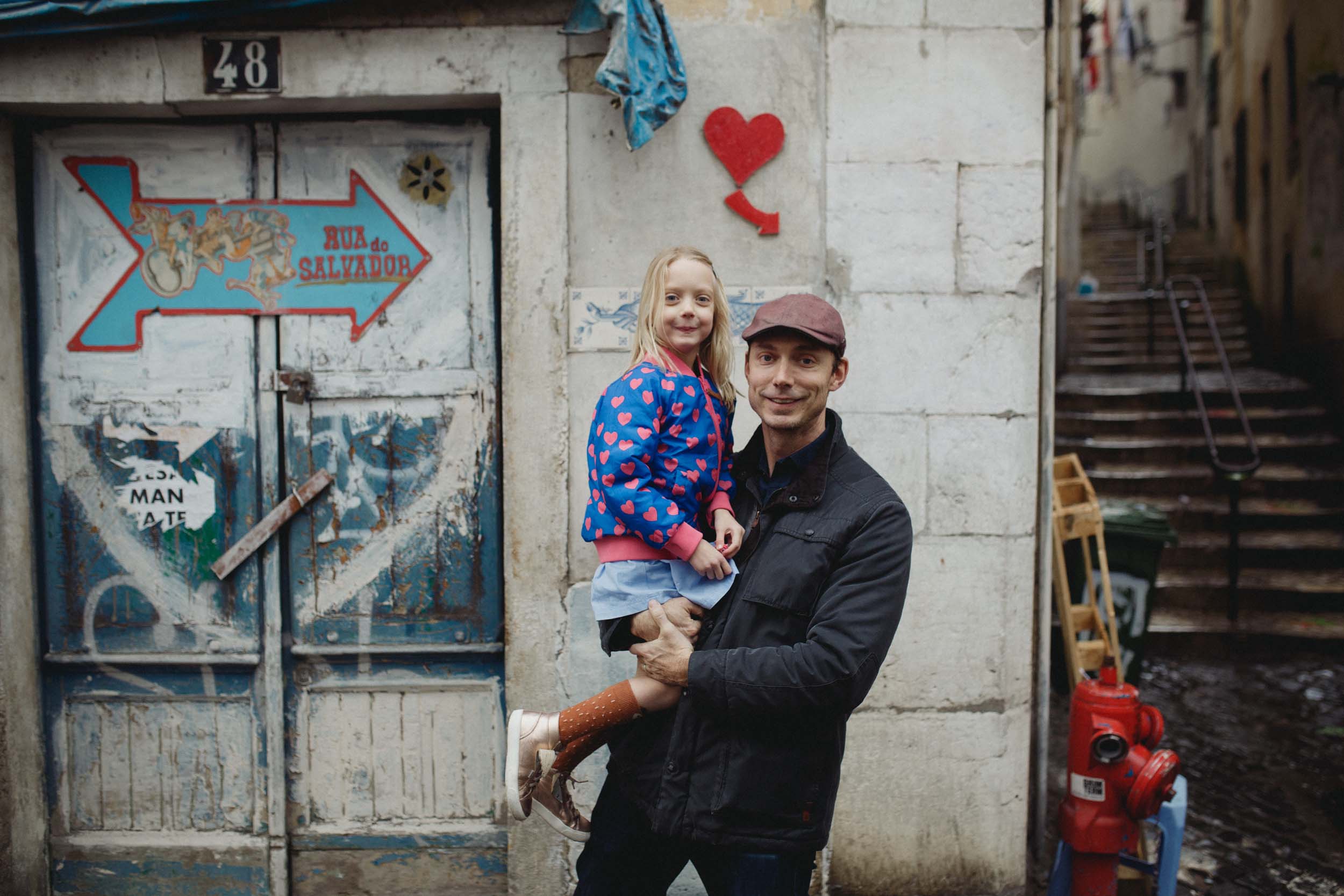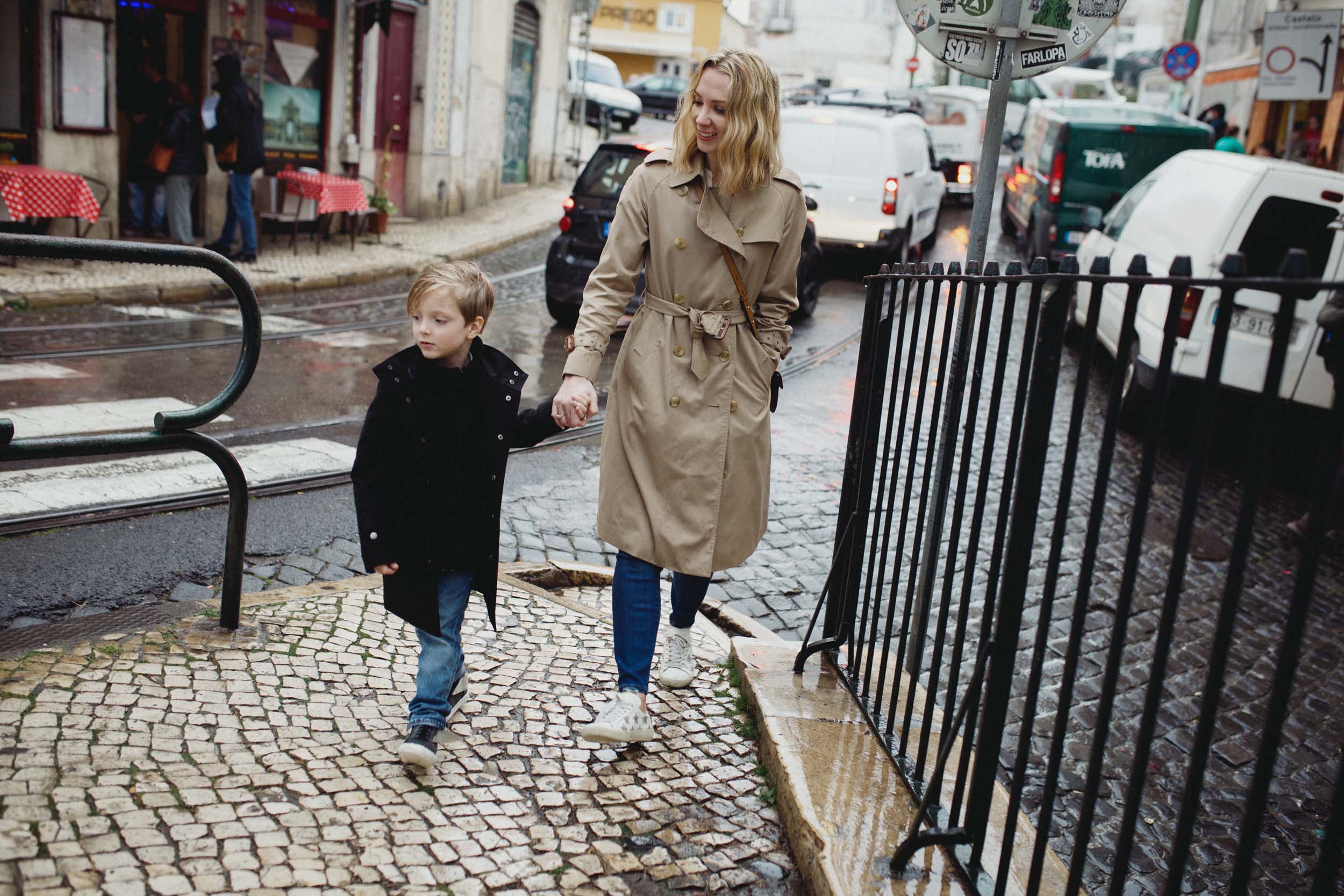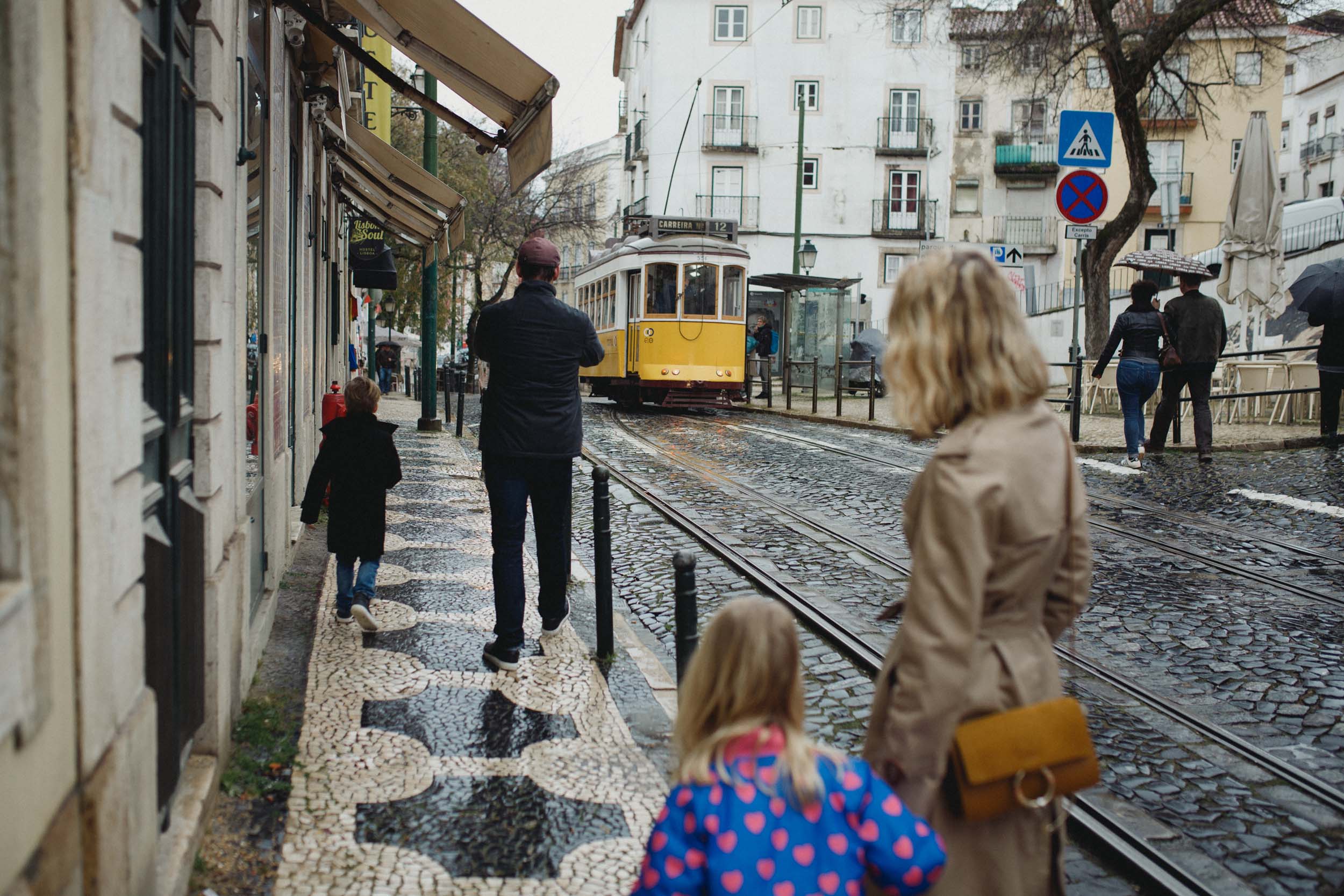 Heymama editor Nancy and her clan recently ventured to Lisbon and met with Flytographer Orsi for a relaxed day exploring its charming streets.
"Despite the rain, Orsi made our photo session fun and breezy. We casually walked through the streets of Lisbon while she shot natural photos that turned out beautifully. I can't wait to use Flytographer again."
1. What was your most memorable, funny or favourite moment during your trip?
"It sounds like a cop out, but the entire trip to Portugal was absolutely memorable and magical. I don't know if it was because I had very little planned prior to arriving and also no set expectations, so I was blown away by how charming, beautiful and fun the city was – especially with kids.
"After spending five days in Lisbon, we ventured down along the coast to the Algarve. We explored little seaside towns, skipped rocks along the river banks and lounged under the orange groves. Because it wasn't yet high-season, it often felt like we had the beaches to ourselves and being from New York City, it was a welcome change to be able to spread out and let the kids run free."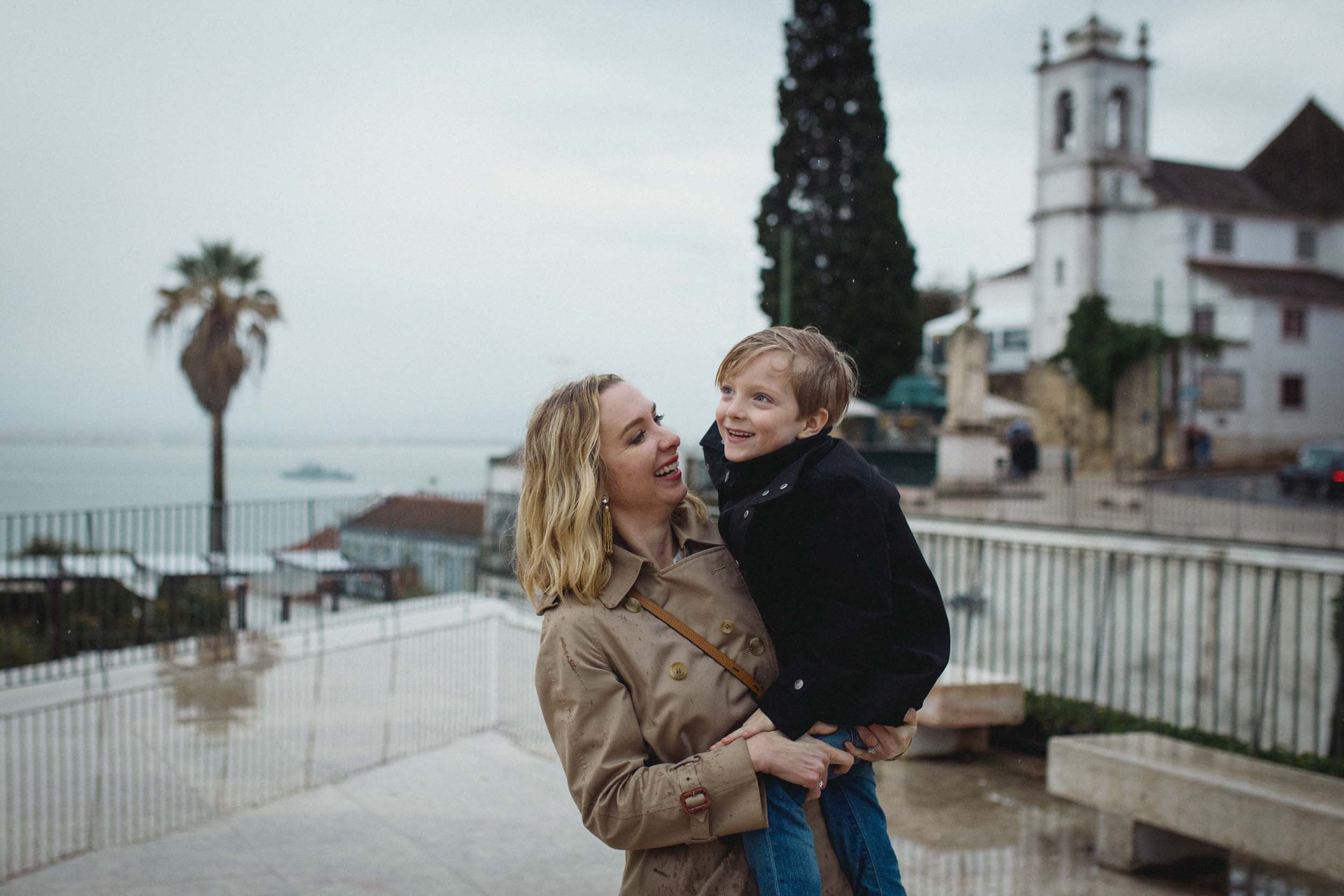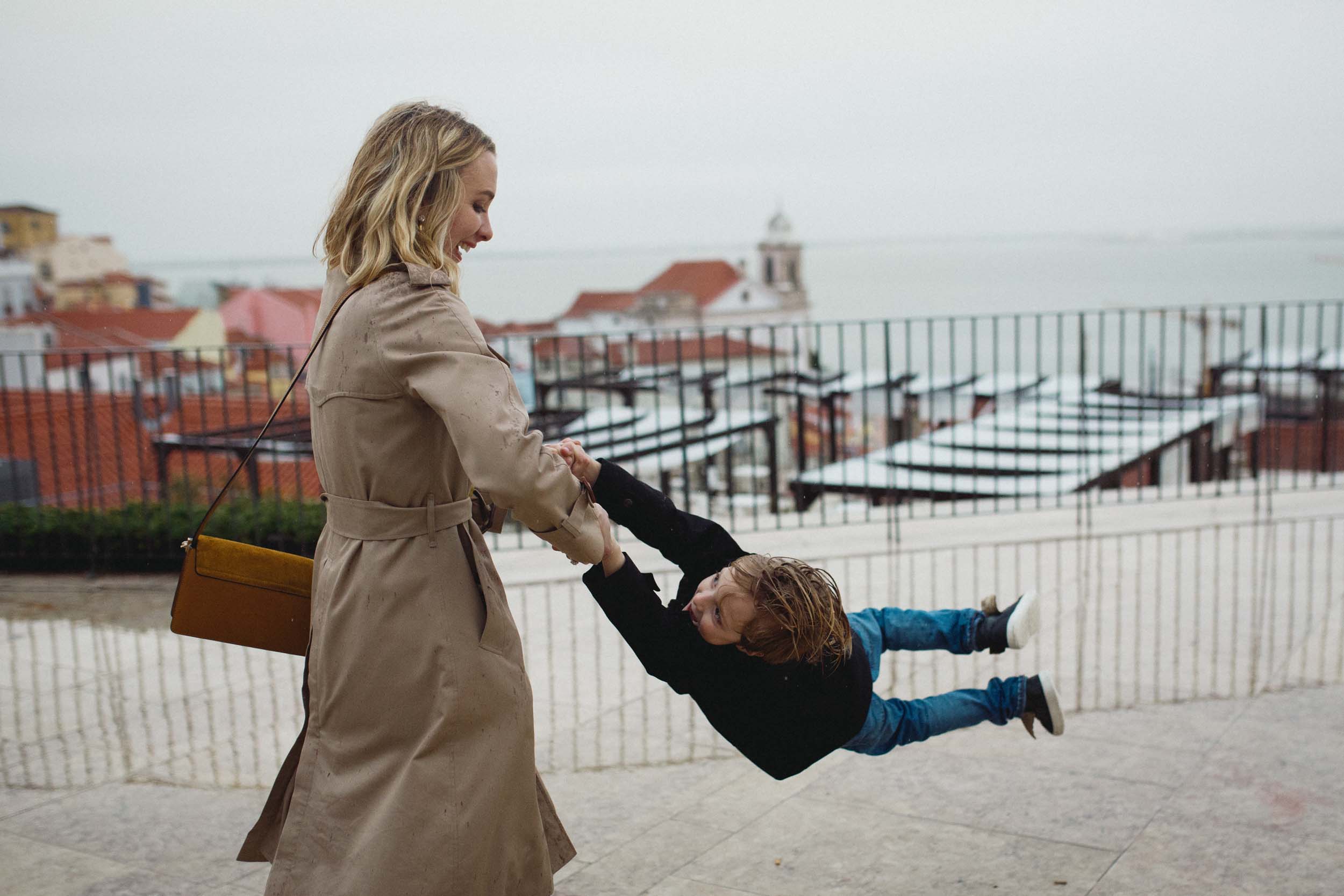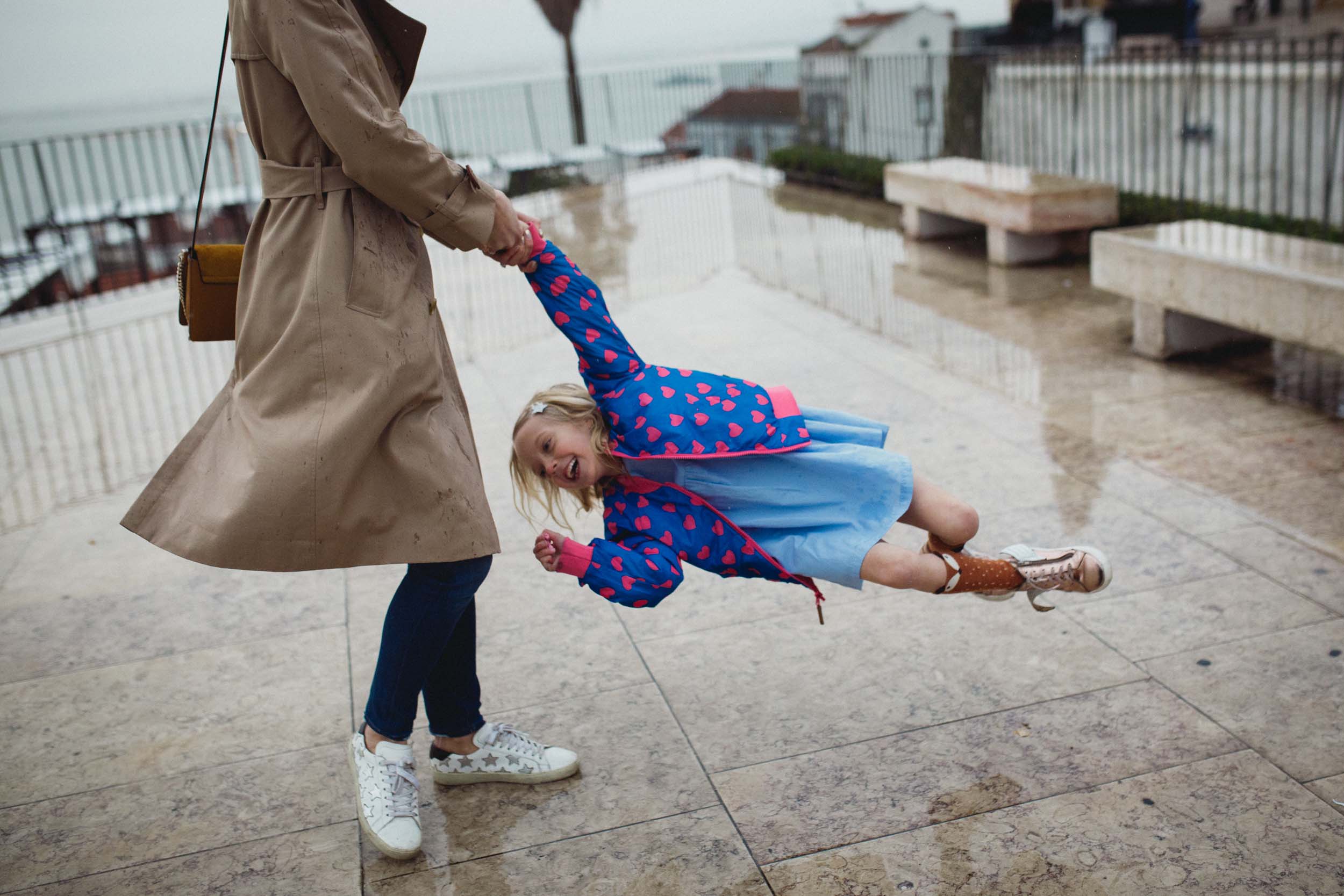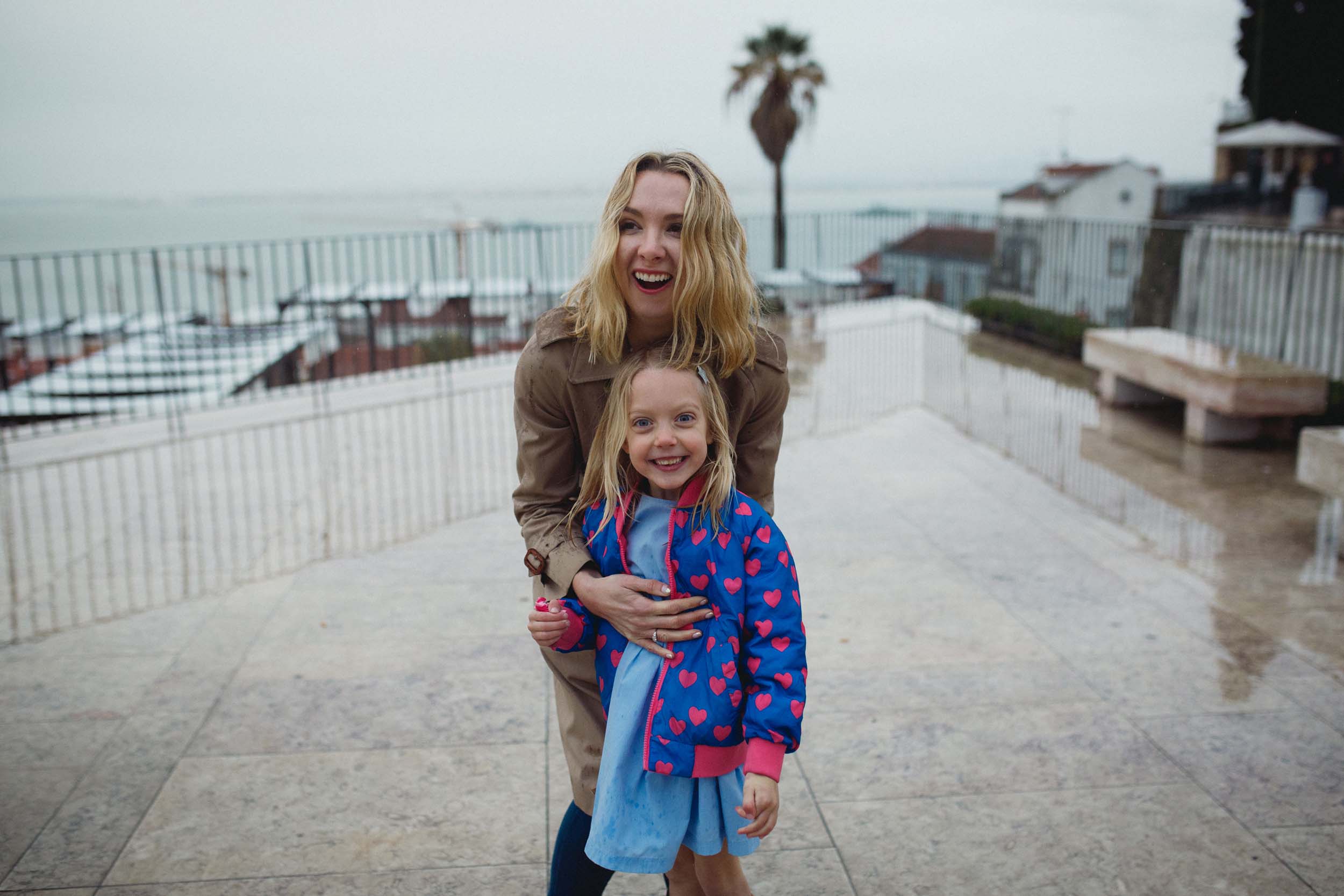 2. What are your top tips for travellers like you planning a trip to this destination?
"We can't recommend our hotel, the Martinhal Lisbon Chiado Family Suites in Lisbon enough. The room felt like a Parisian apartment with peekaboo views of the river through the floor to ceiling windows and the kids loved the bunk beds and kids club (so did we)!
"Our biggest hack for travelling to Europe with kids is to keep the littles on New York time. Nobody blinks an eye when you take your kids out for dinner at 10 or 11pm and then you sleep in in the morning. You'll feel like a local and avoid the dreaded jet lag on either end of the trip. We've done it a few times now and it has worked every time."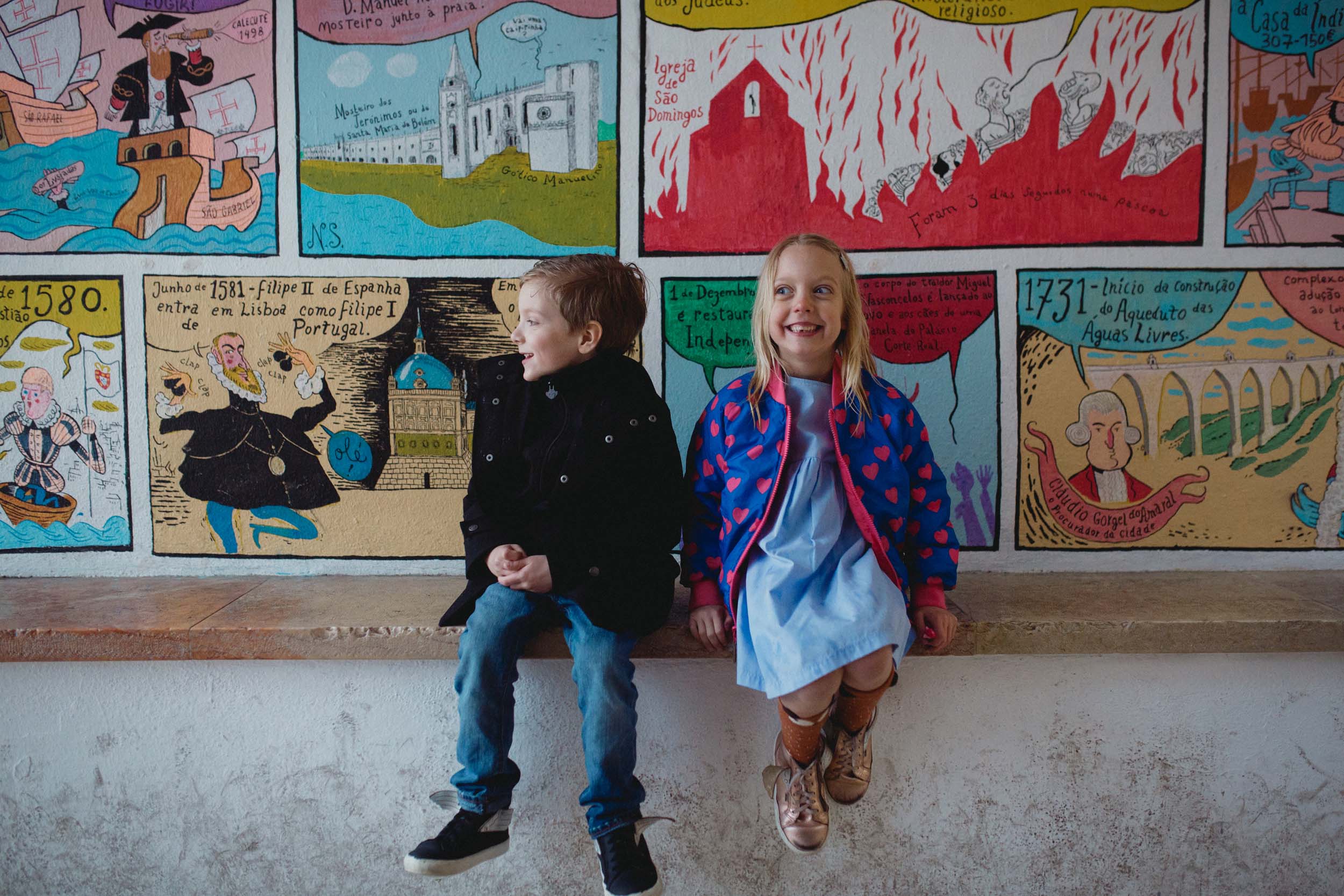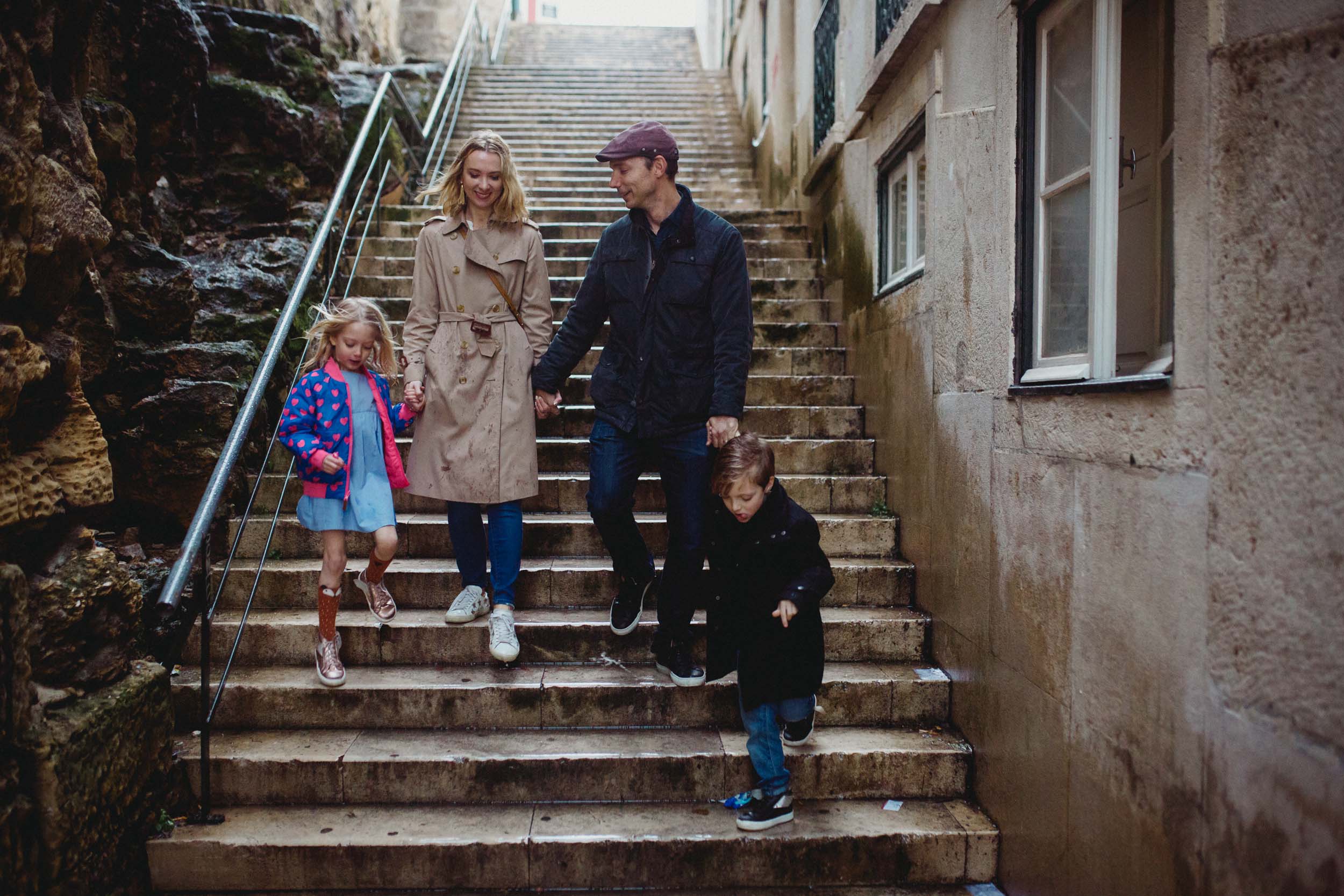 3. If you could recommend one thing that should absolutely not be missed on a trip to Lisbon, what would it be?
"It's probably not such a secret, but the aquarium is one of the best in the world and it's worth a trip. It was amazing to get up close and personal with sharks, octopuses and jellyfish and you can take the coolest backlit photos beside the tank."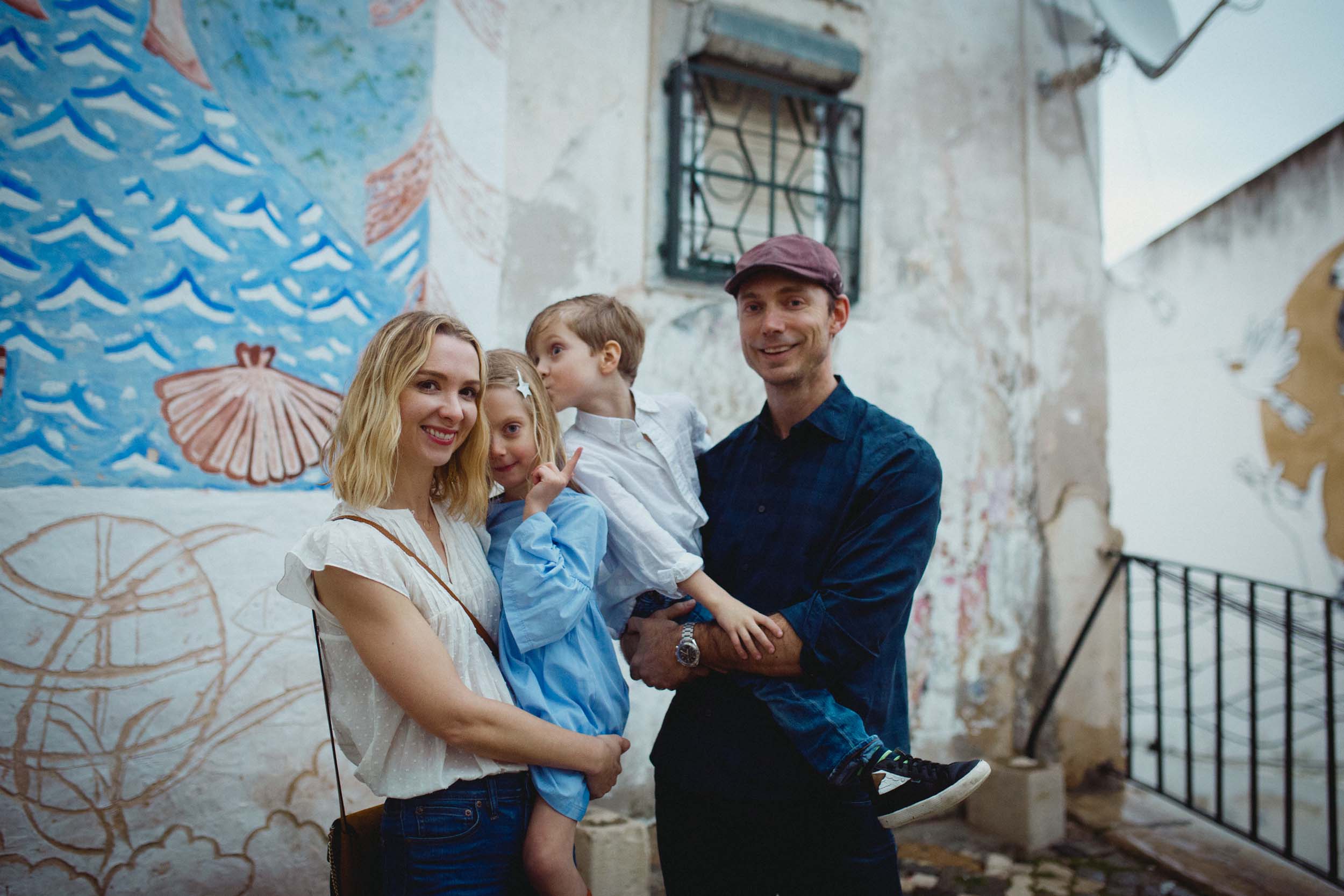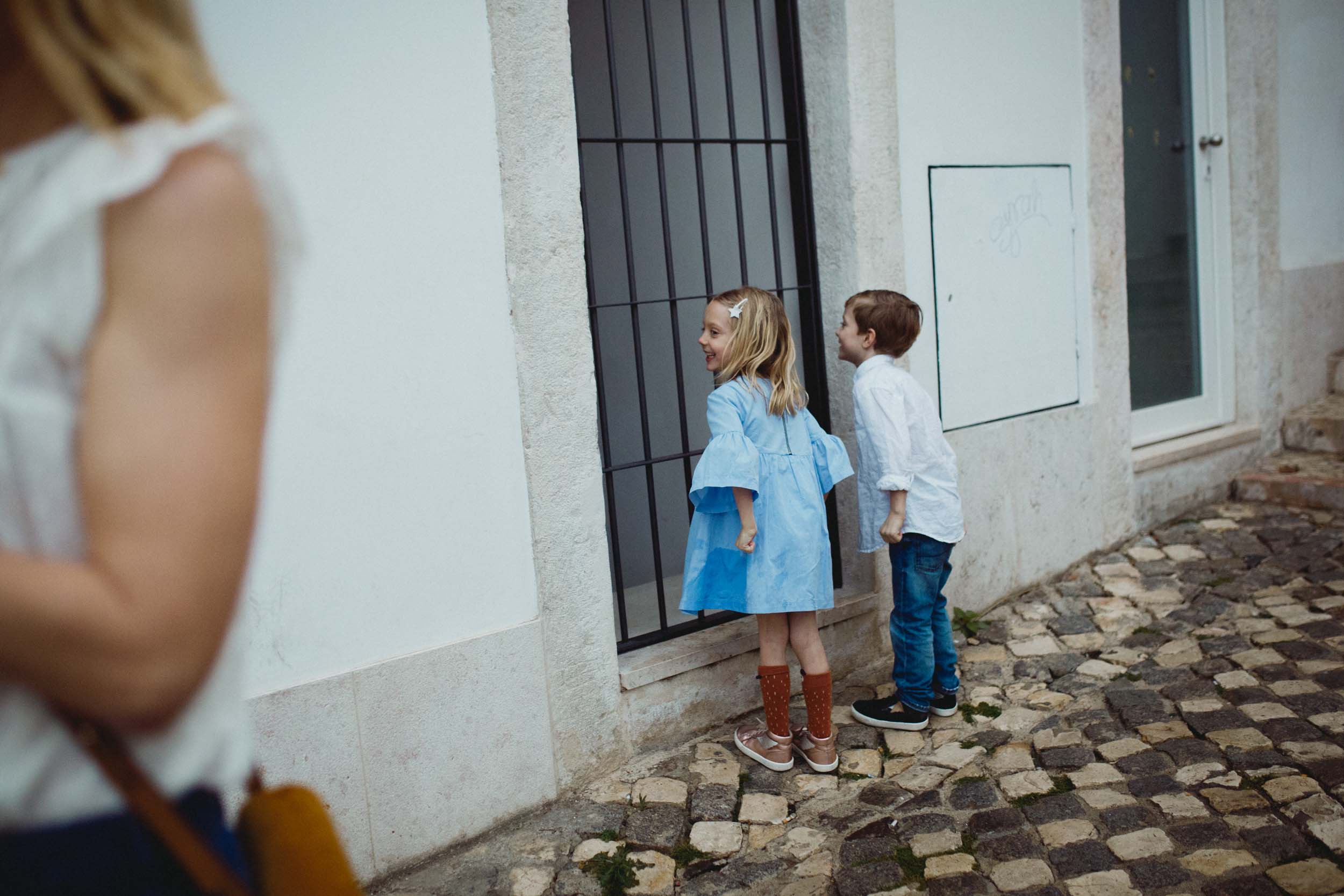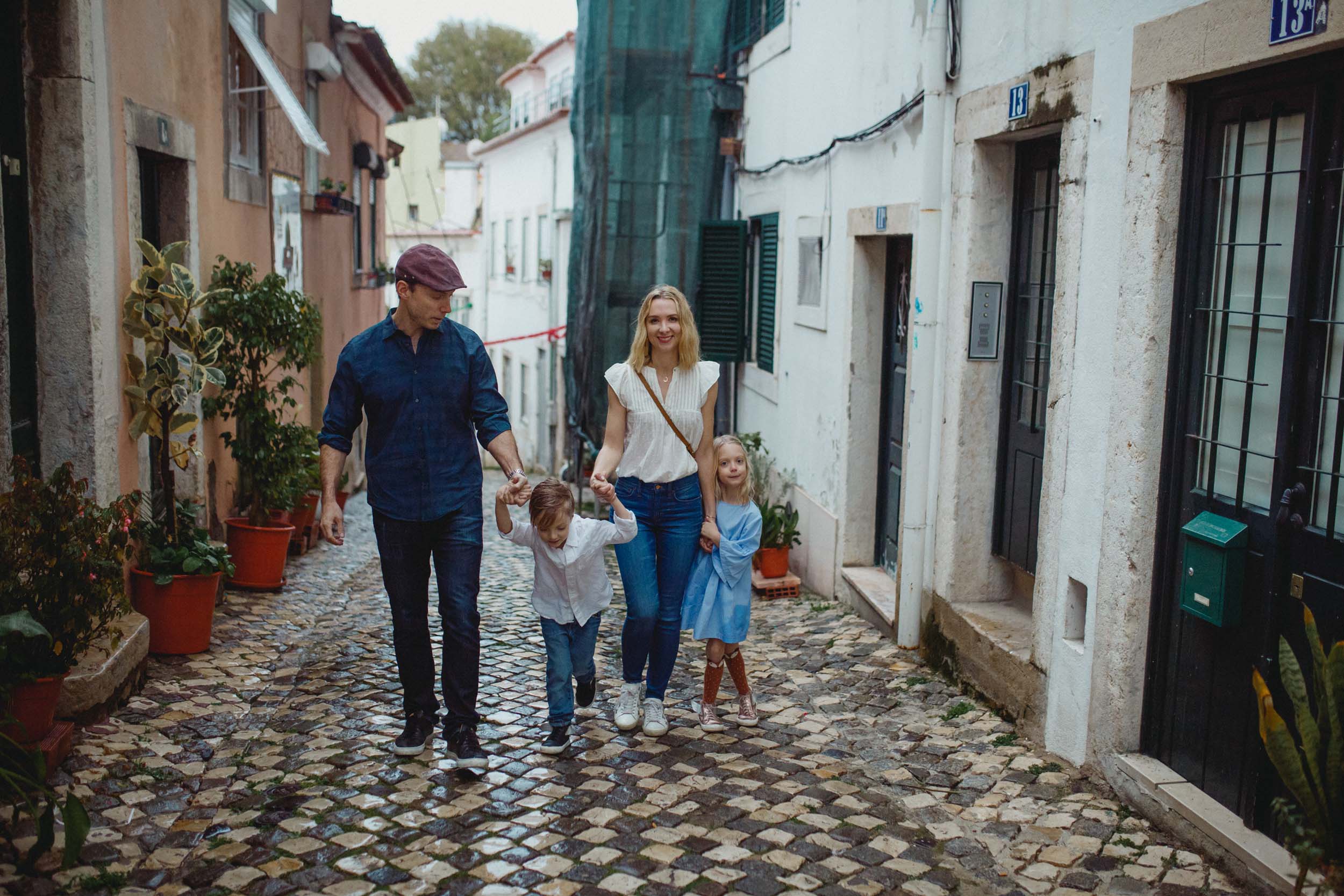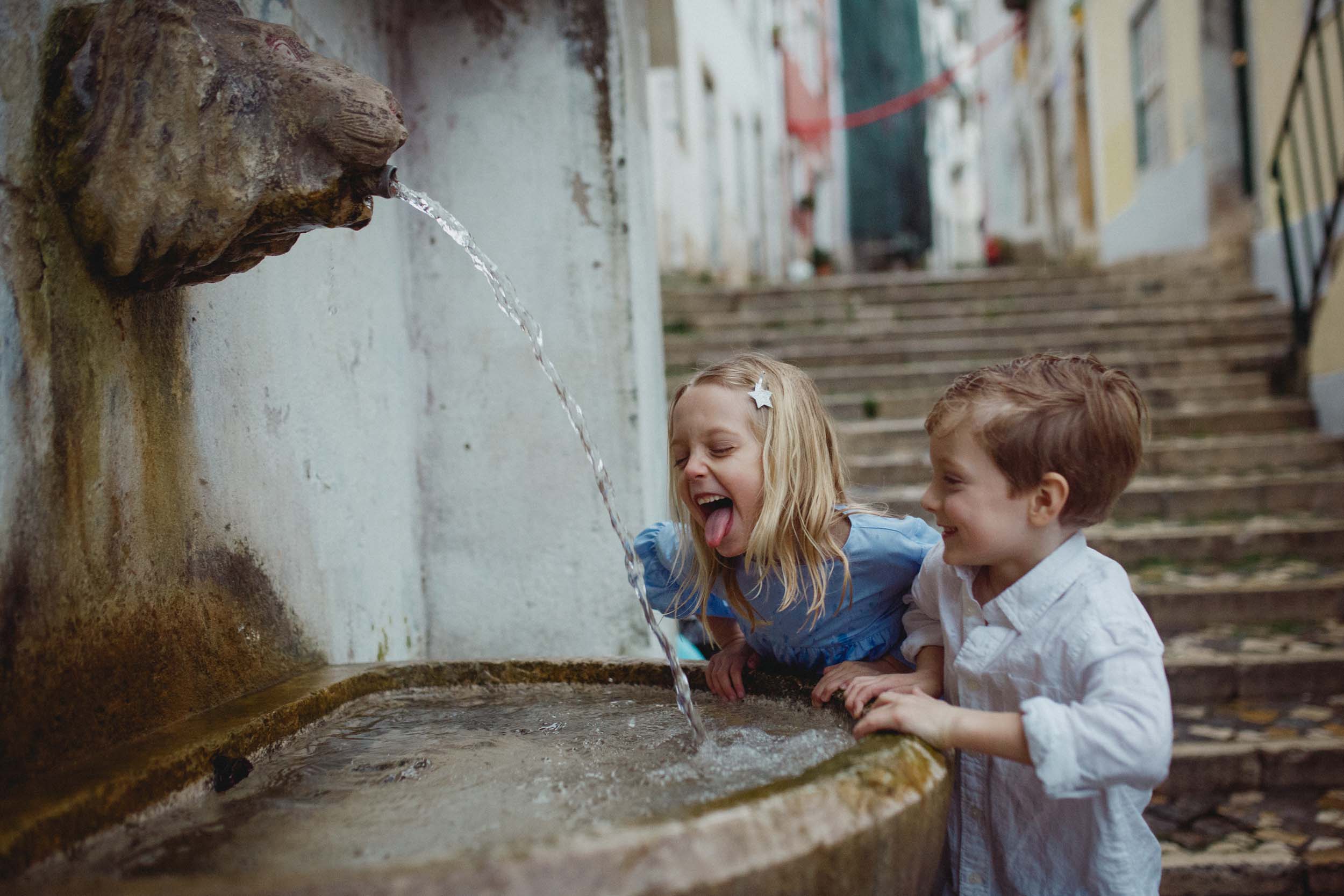 4. What makes travel magical for you?
"It may sound cliché, but seeing the world through my kids' eyes is amazing. On this trip, everything from a trinket shop to a pink building to an interesting pattern of tile work, my kids noticed it all. We even befriended a kitty who was pregnant while lounging on a riverbank which filled a good chunk of time one afternoon. Letting the kids lead and not trying to cram in too many things can bring about the greatest discoveries."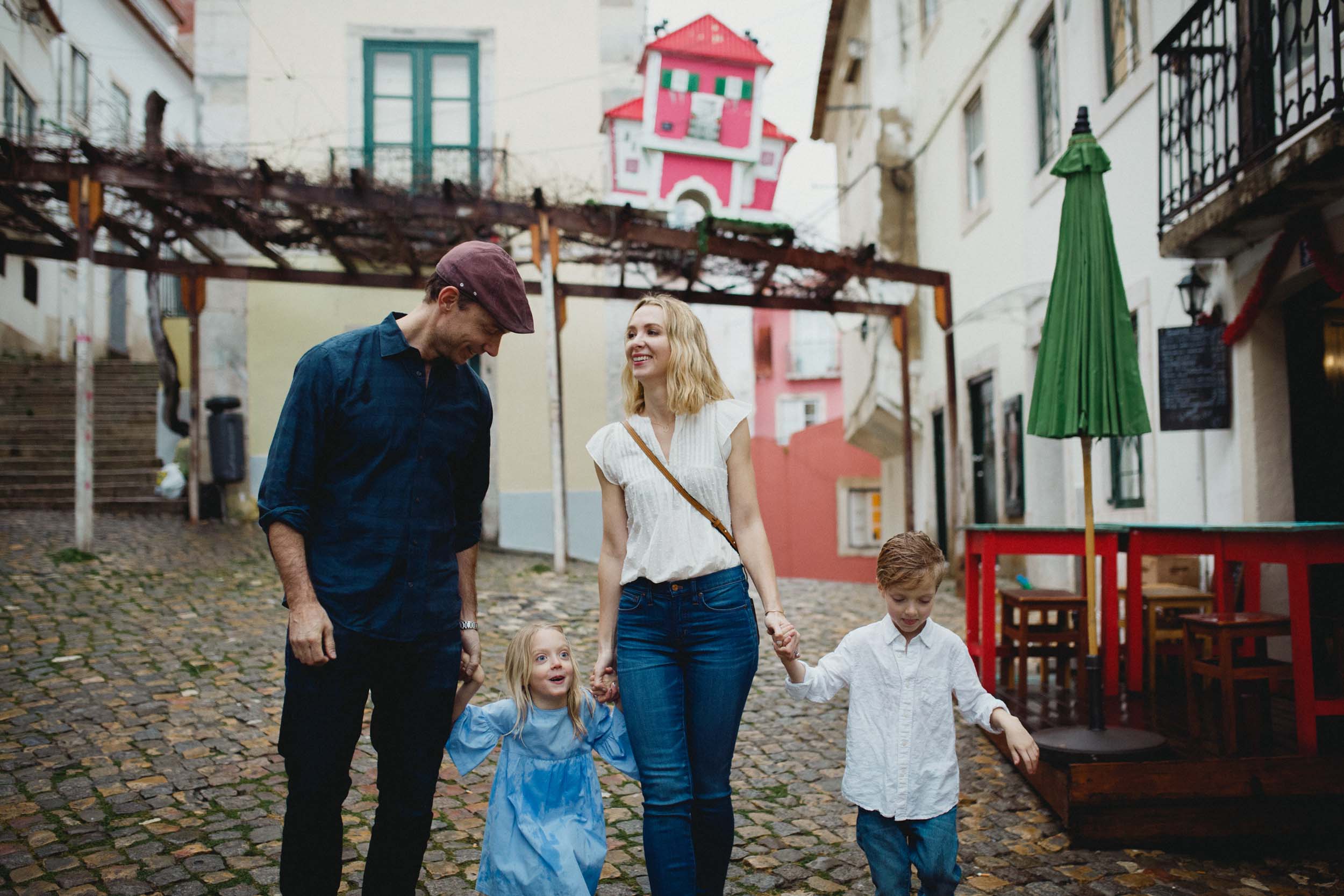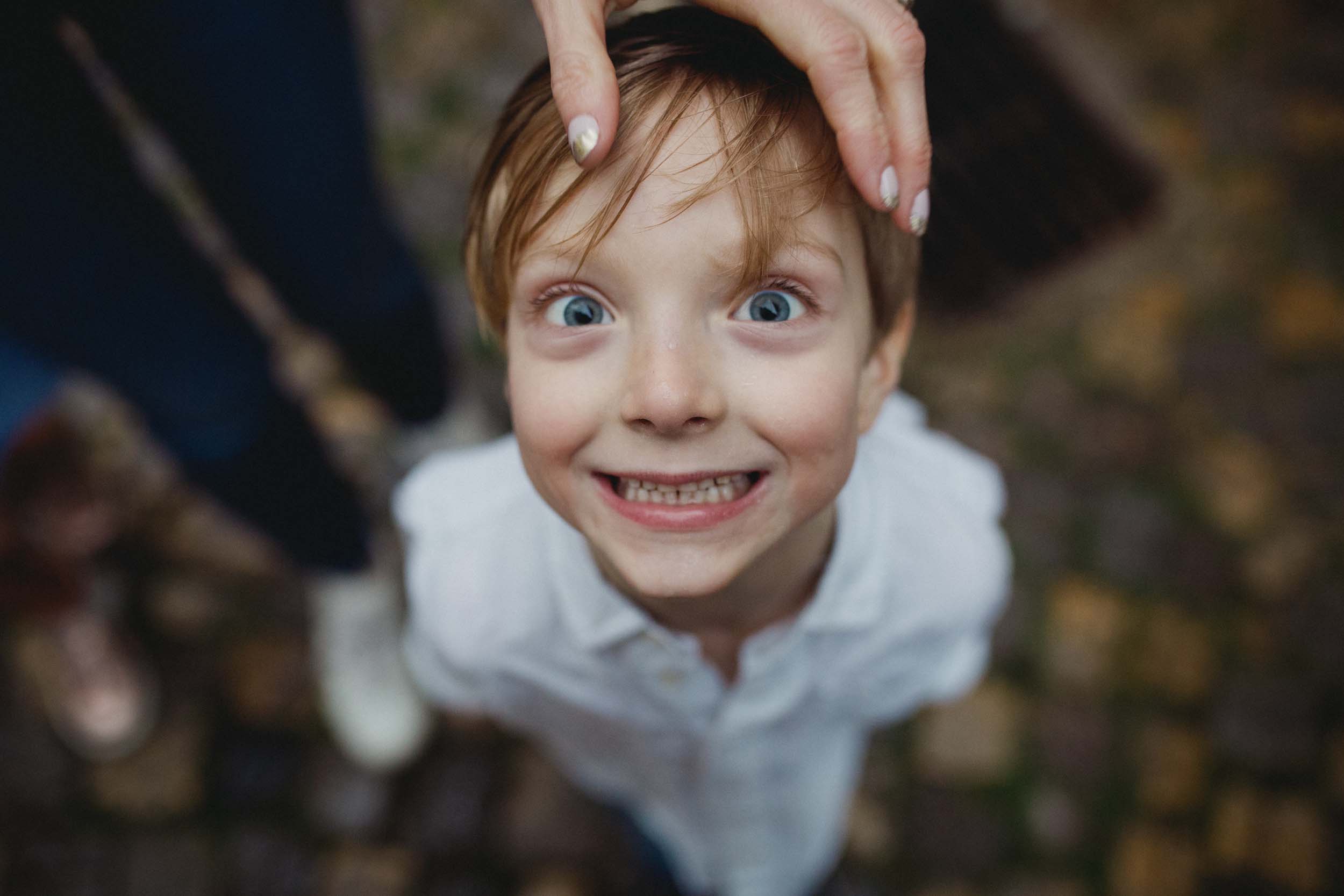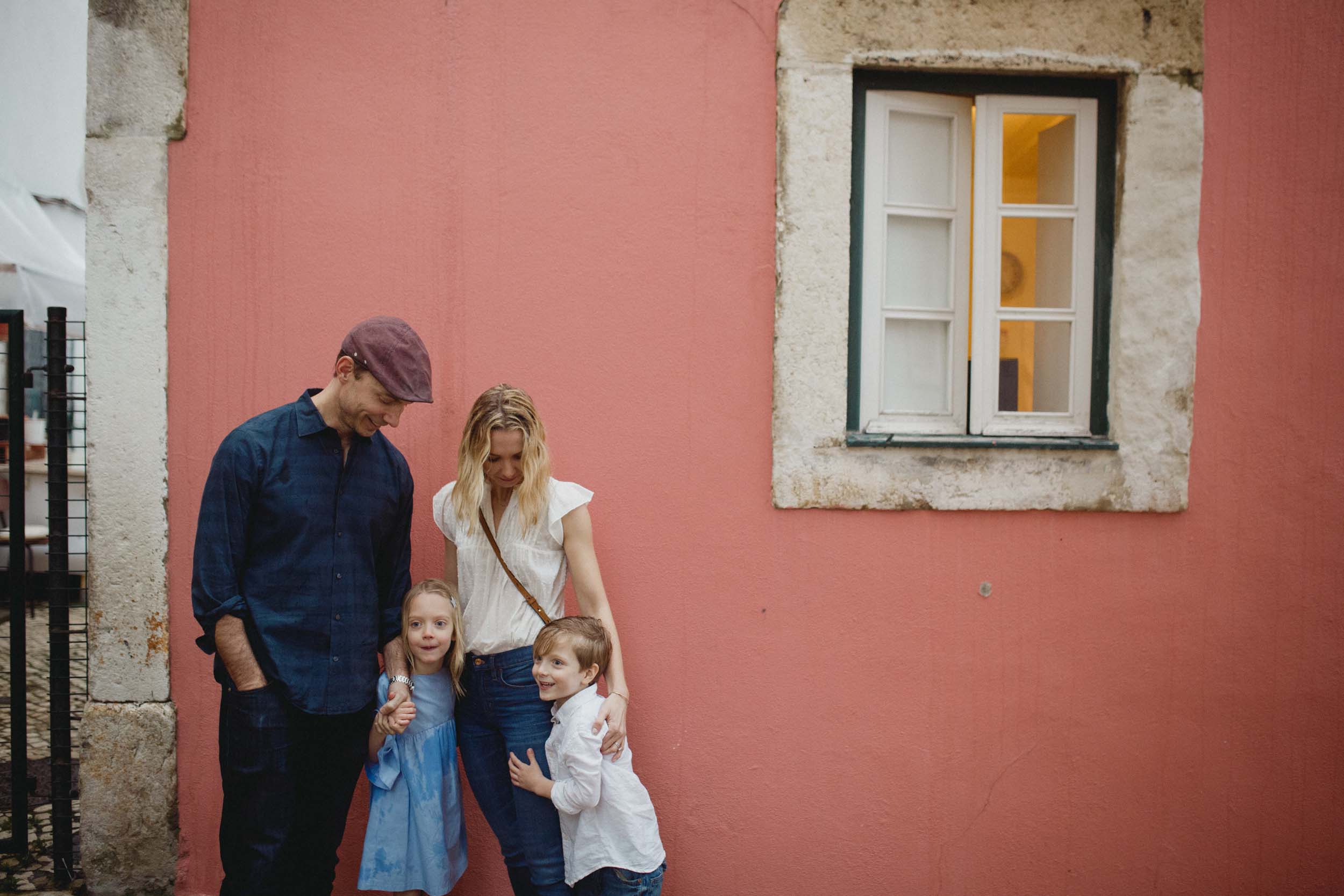 5. What does it mean to you to have these photos from your trip to look back on?
"I am completely obsessed with the photos that our photographer Orsi took! Lisbon is typically sunny, but of course, the day we had our photos scheduled, it was pouring rain. We persevered and got some pretty great shots and I think we'll all remember braving the elements and ducking for cover in as many places as we could find!
"We told Orsi that we really wanted the authentic Lisbon flavour to shine through and for the shots to be natural and not staged. She had the perfect suggestions on where to shoot and even had recommendations on where we should check out that evening. It was great." – Nancy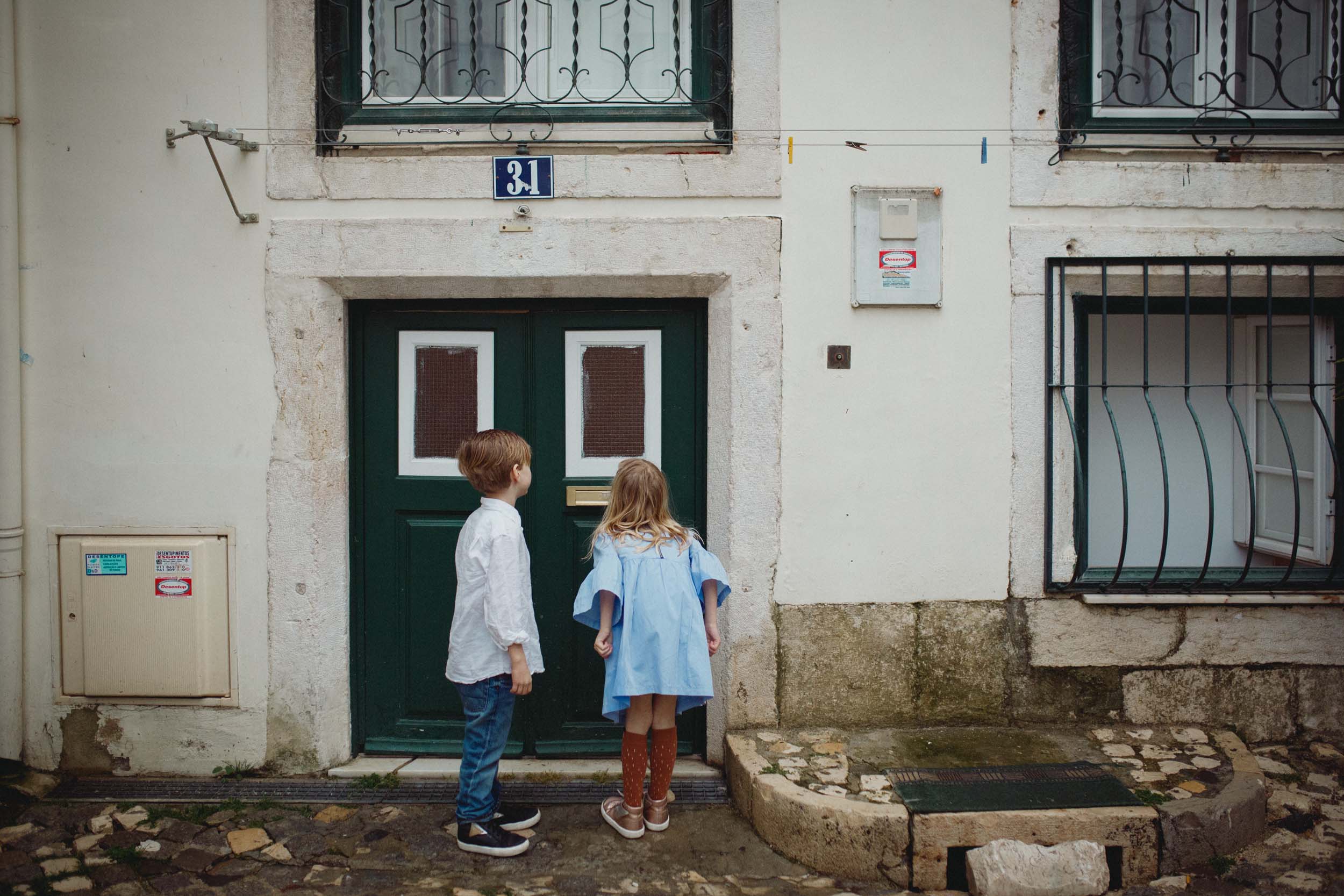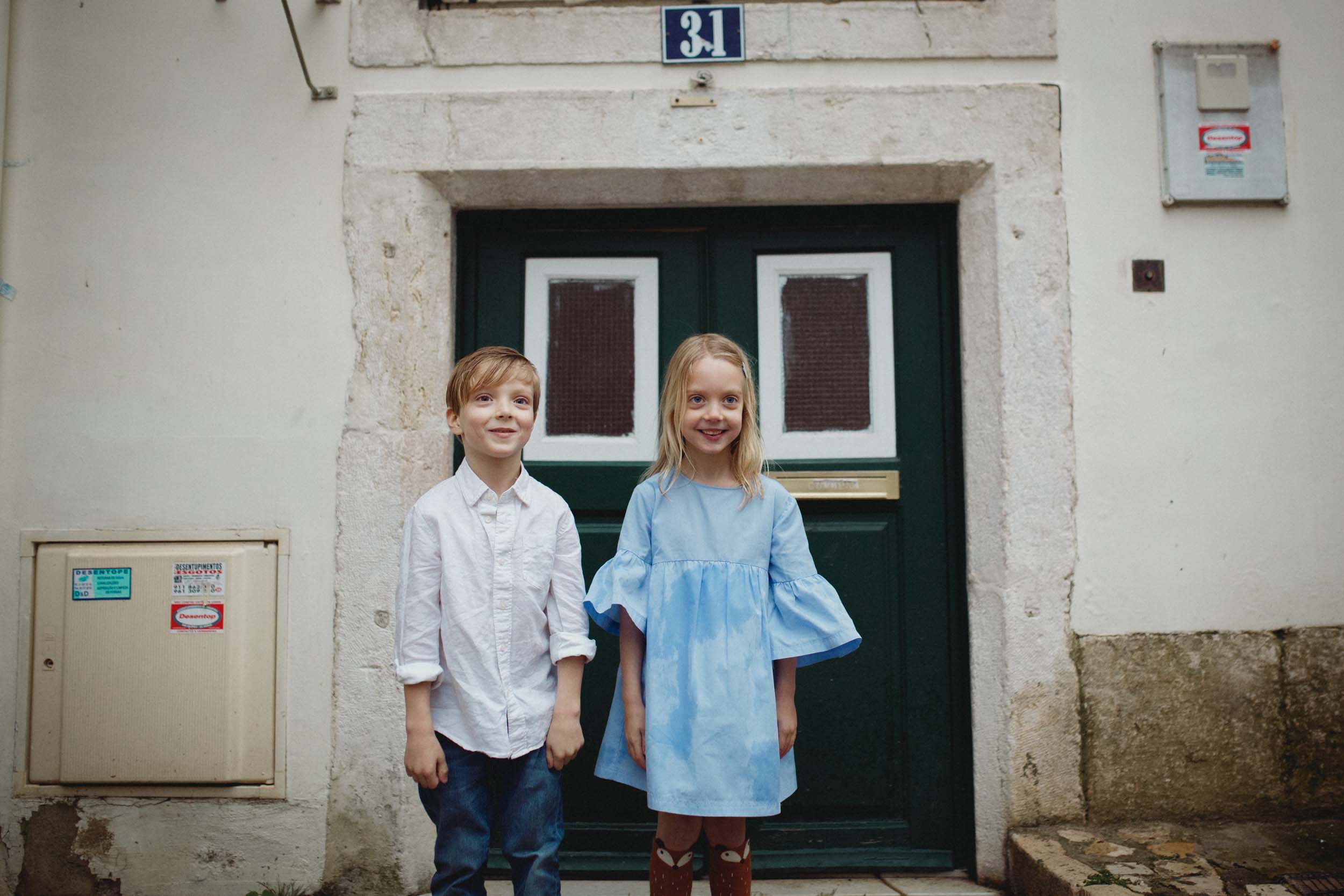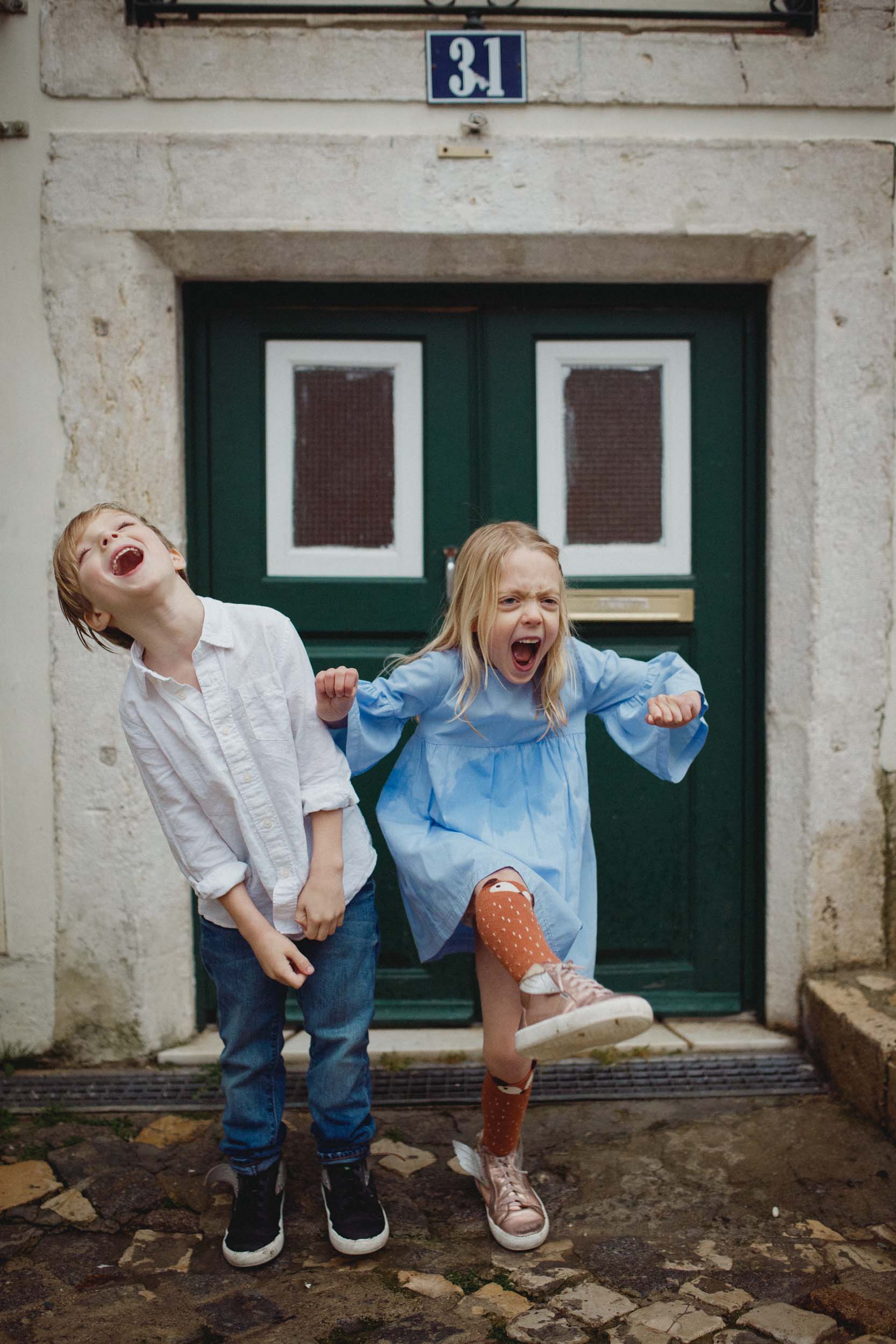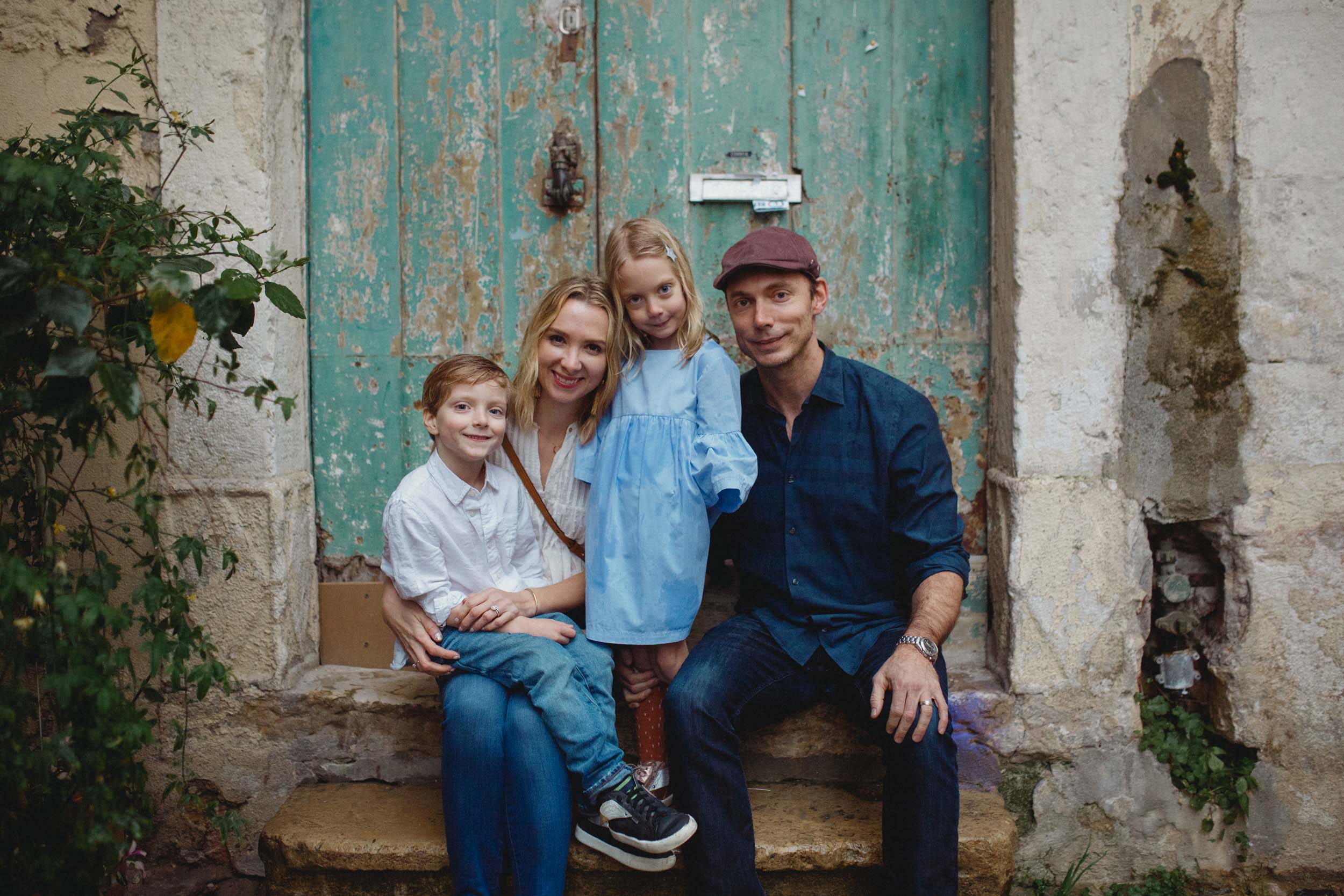 ---