Ed pulled out all the stops for this gorgeous Florence proposal. He took advantage of a birthday trip to Florence to plan a surprise proposal which began with a sunset ride in a vintage Fiat through Florence. It really is the perfect way to see Florence's jaw-dropping beauty (of course, we're partial to seeing Florence by scooter, too). Read on for all the romantic details.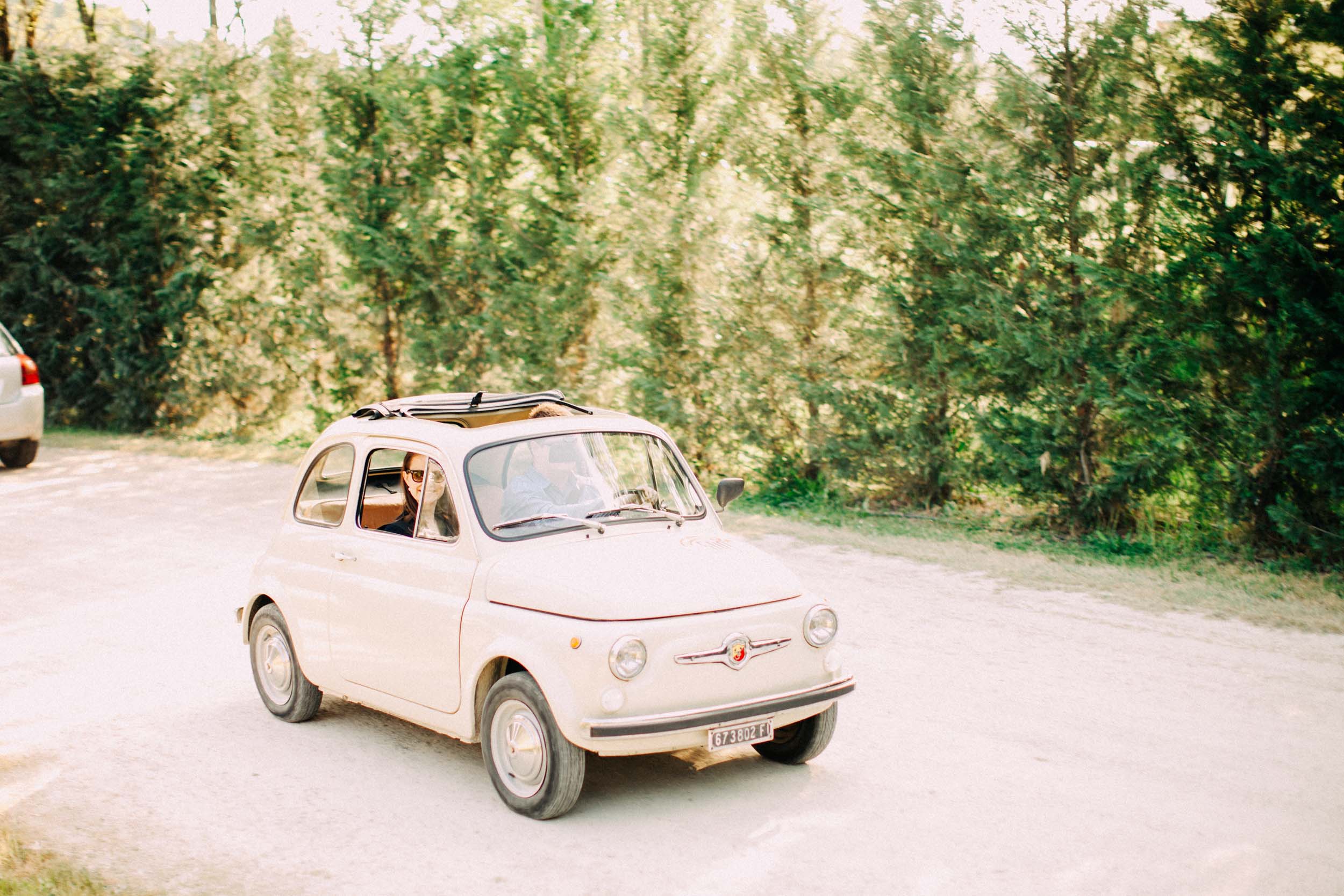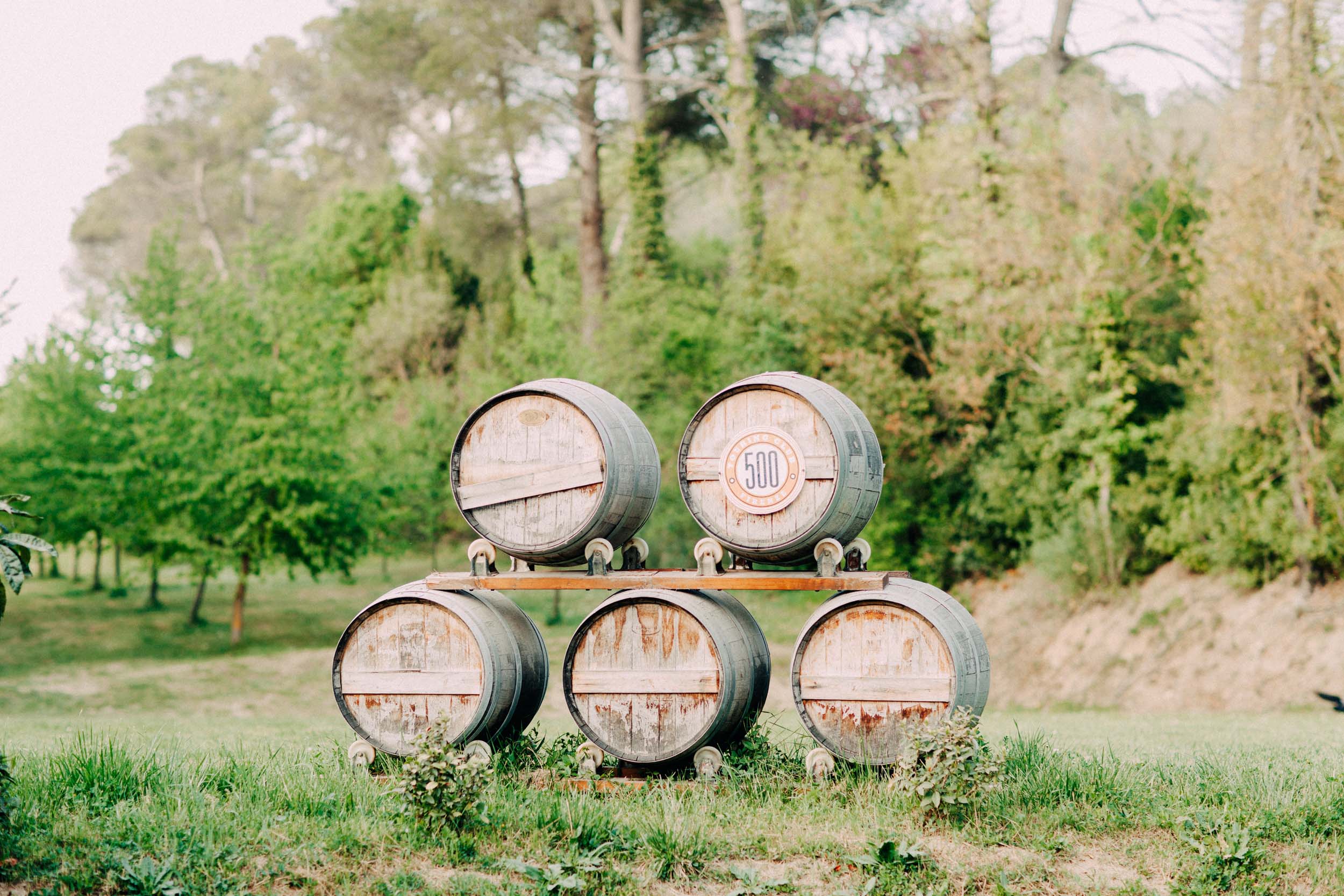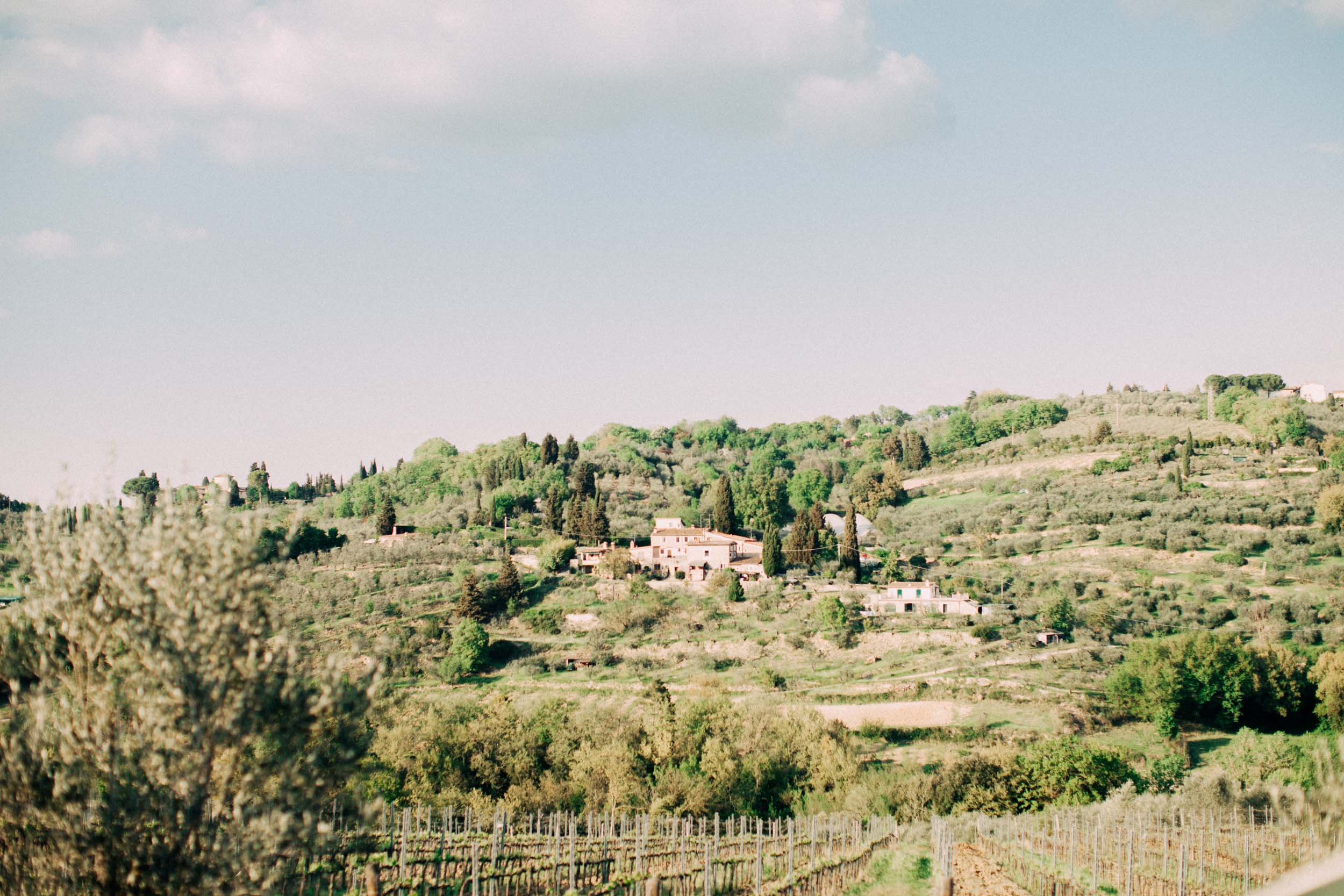 PLANNING THE PROPOSAL
"We went on holiday to Florence for Kate's birthday. I knew that I wanted it to be a special holiday and Kate had never been to Italy before. I chose Florence because of its reputation of being a romantic place, but not being quite as famous as Venice or Rome. I wanted it to be a special place because I planned to propose to Kate. I had seen that the 500 Touring Club offered a sunset tour in a vintage Fiat 500. A quick calculation later and I realized that the Friday we would be in Florence would be 500 days from our first date. The plan was set. Driving is more my thing, so I was confident that Kate wouldn't suspect too much." – Ed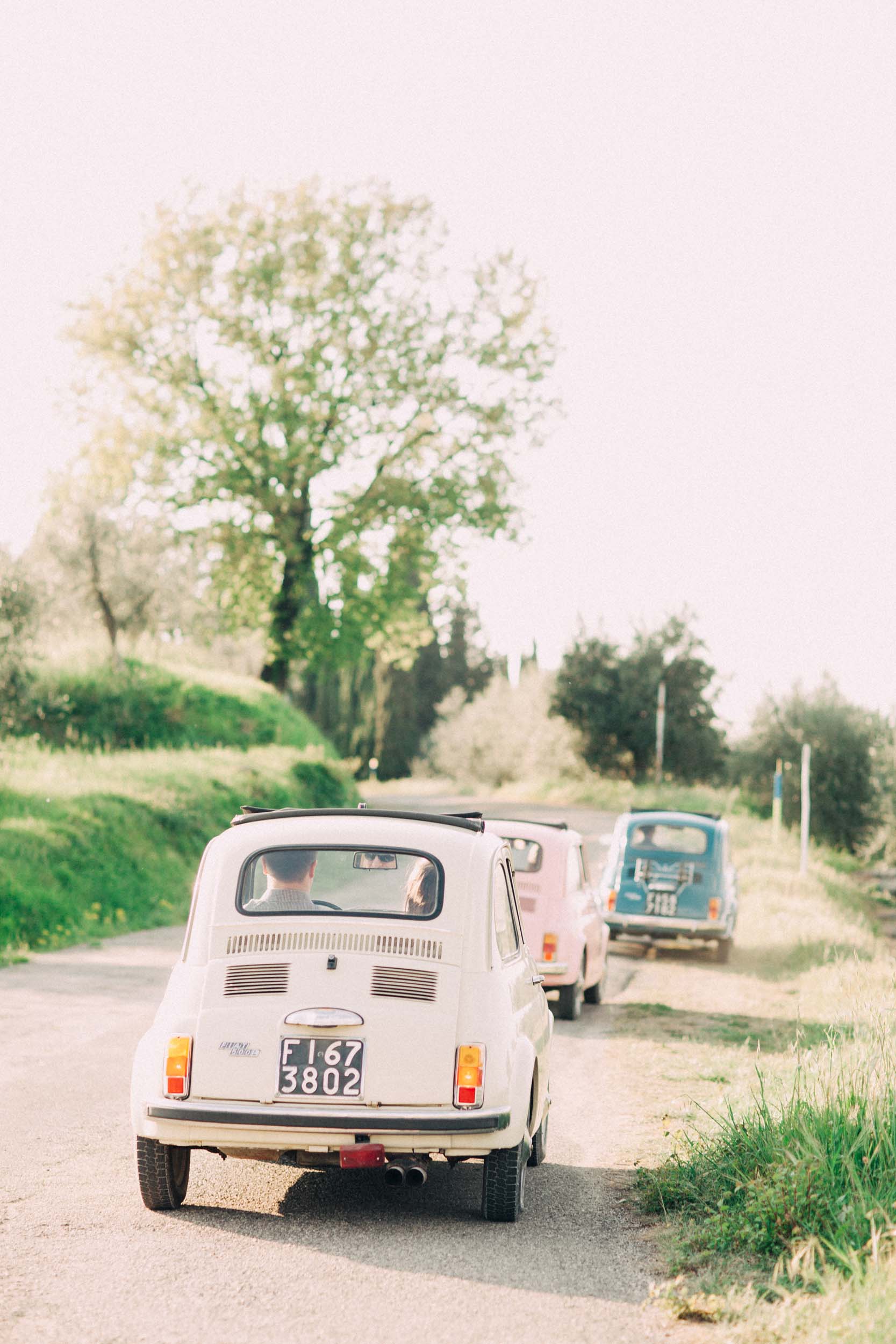 THE BIG DAY!
"I had seen photos of other proposals online and knew instantly that I wanted my proposal to be captured so that we would have that extra way of remembering such a special day. Flytographer was amazing with all the details and really helped me prepare, even down to telling me on the day of the proposal that the second stop on the tour would be a better proposal spot (all in secret code, of course). It wasn't until we were on our way to the second stop that I realized I was about to propose.
"Unfortunately, this moment of realization hit as we were approaching a junction ready to turn left. Being British and used to driving on the left hand side of the road, I relapsed into old habits and didn't look both ways. Luckily, the oncoming traffic had good brakes and a collision was avoided! It could all have been so different. Kate was, understandably, perturbed by this and I thought I had ruined the moment. Fortunately, the second stop was beautiful and there was a cat there to help improve Kate's mood. I proposed, got the yes while Sonya captured every moment. We now have the most wonderful momento of such an important day in our lives." – Ed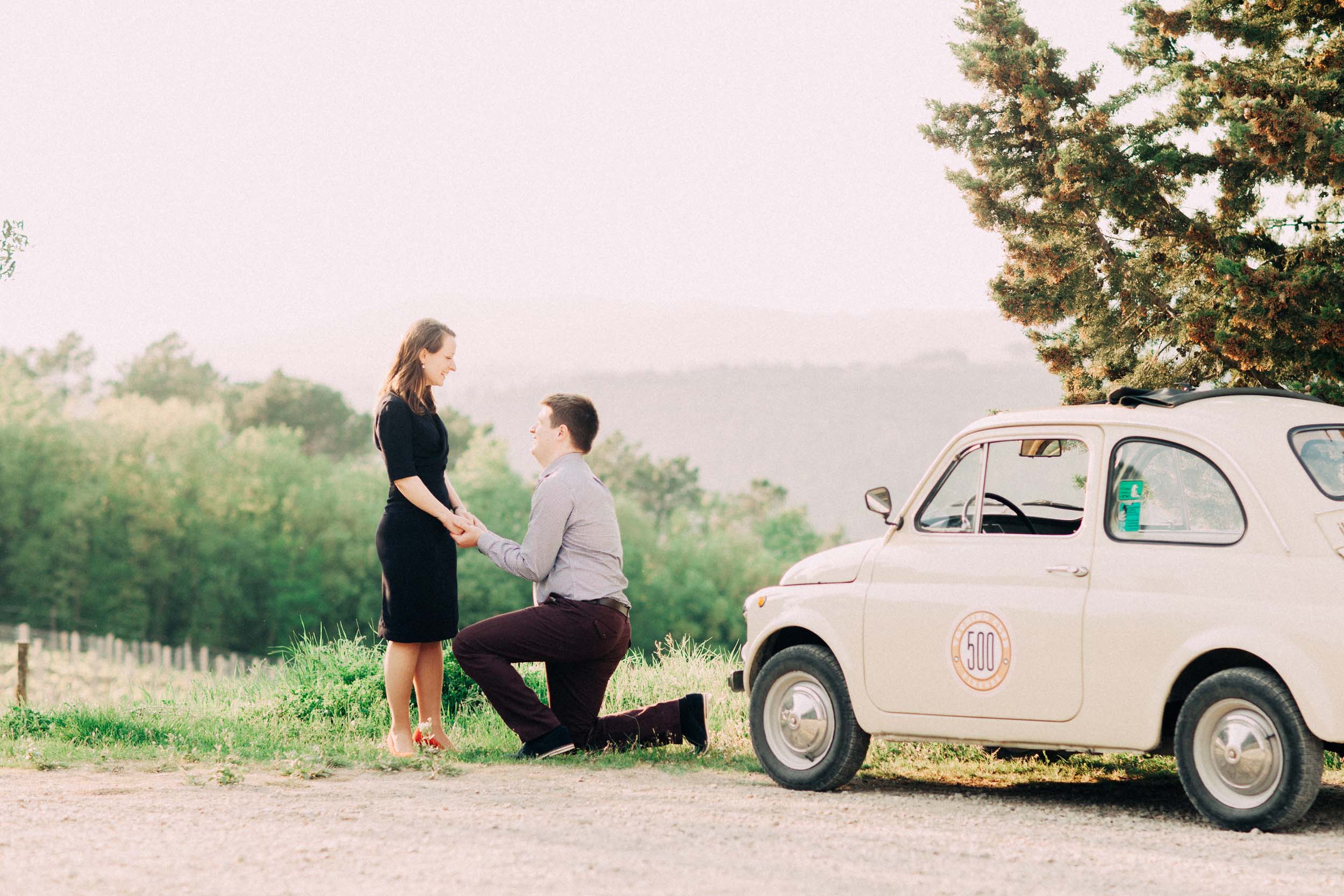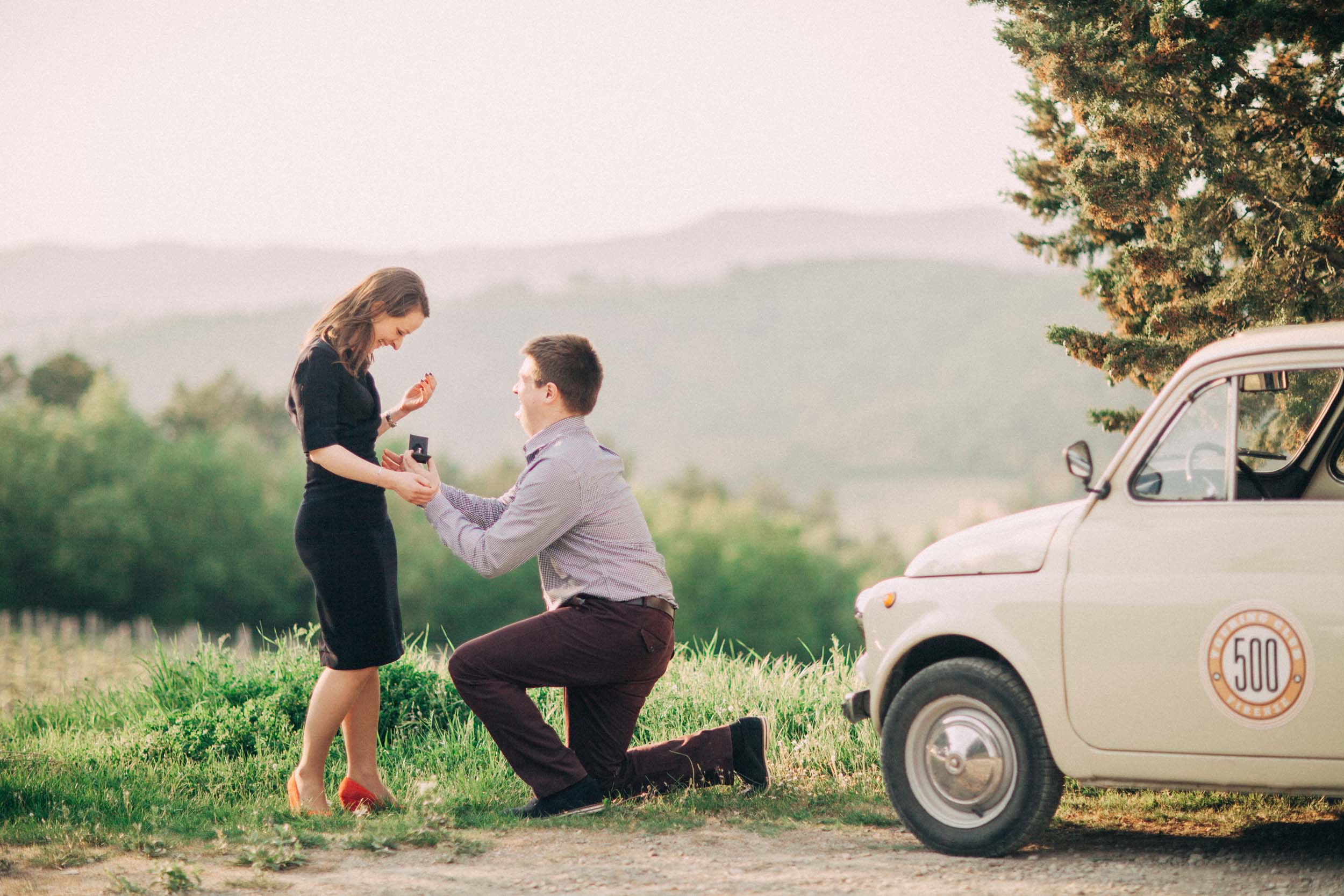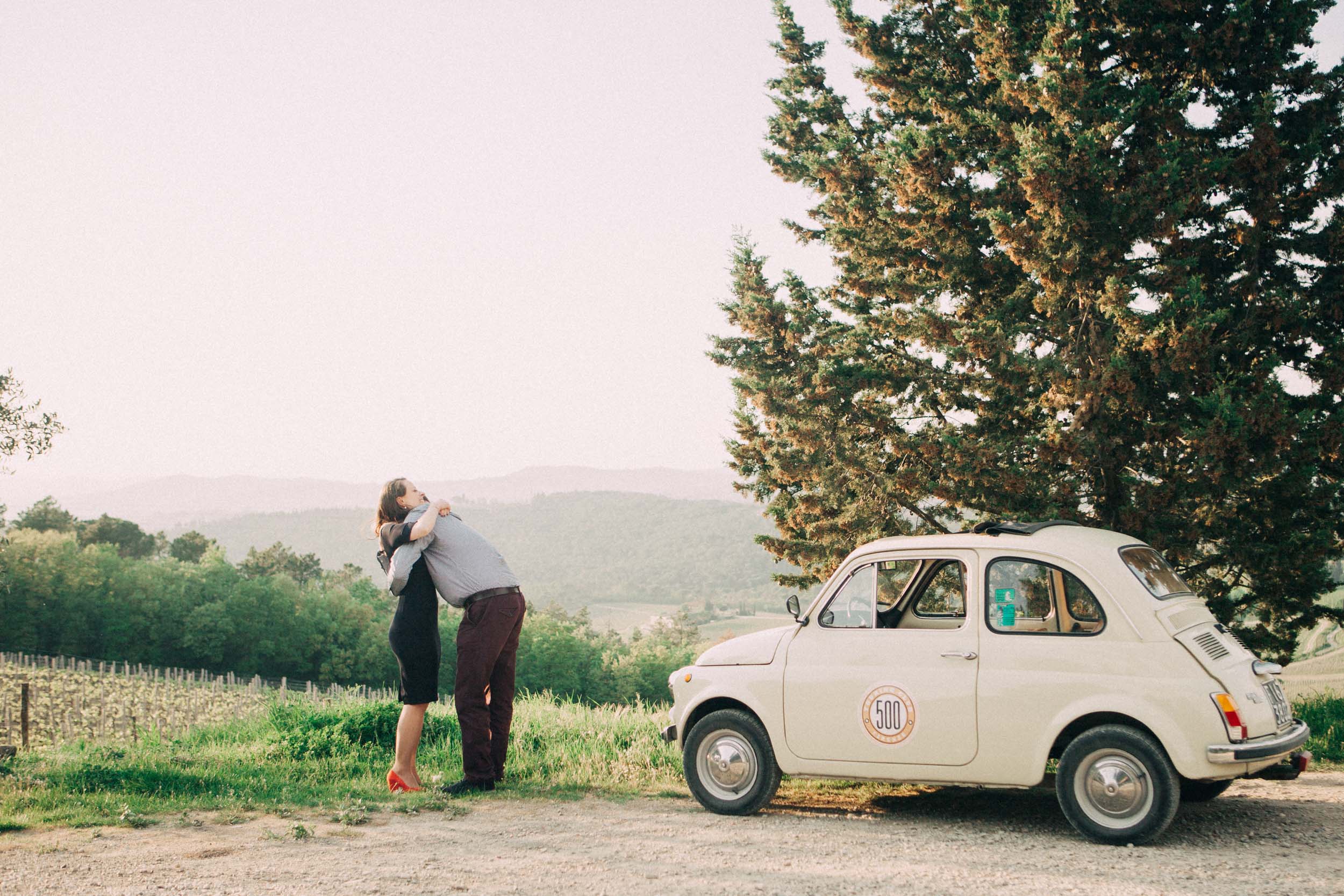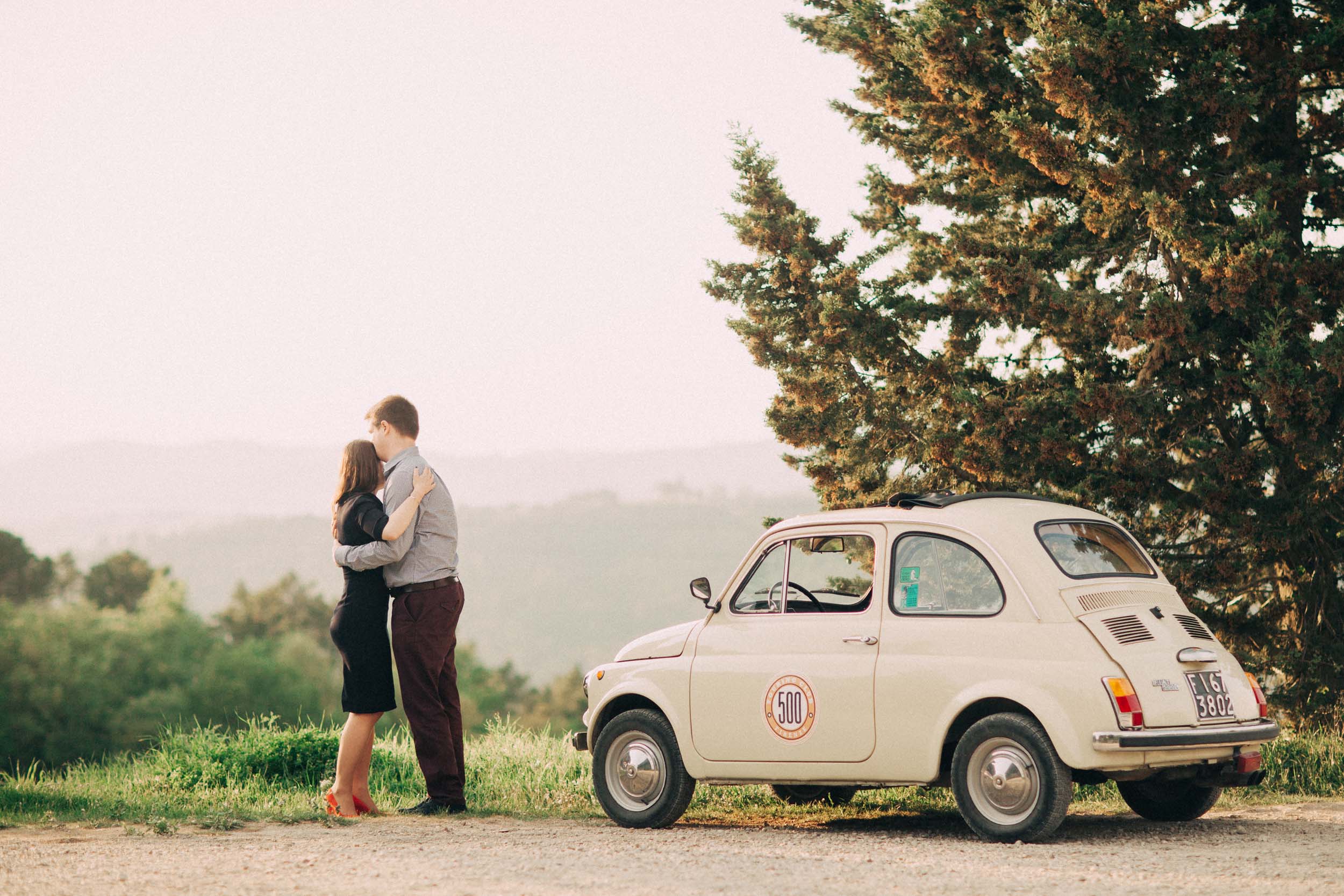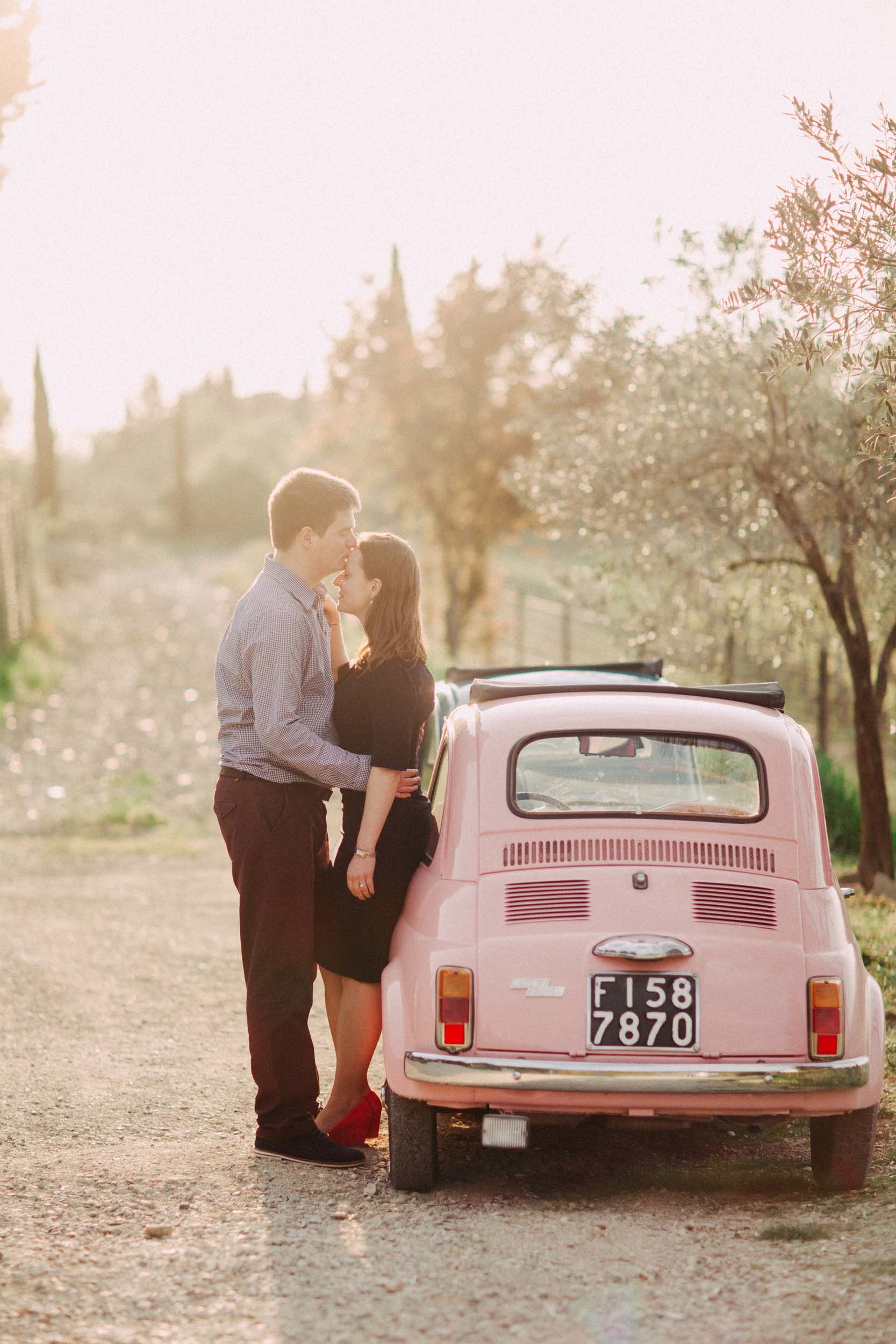 AFTER THE YES!
"Our favourite memory of the trip is, of course, getting engaged (even if neither of us can quite remember what I said as I proposed). We spent the rest of the weekend on cloud nine (and remain there). It was such an amazing feeling." – Ed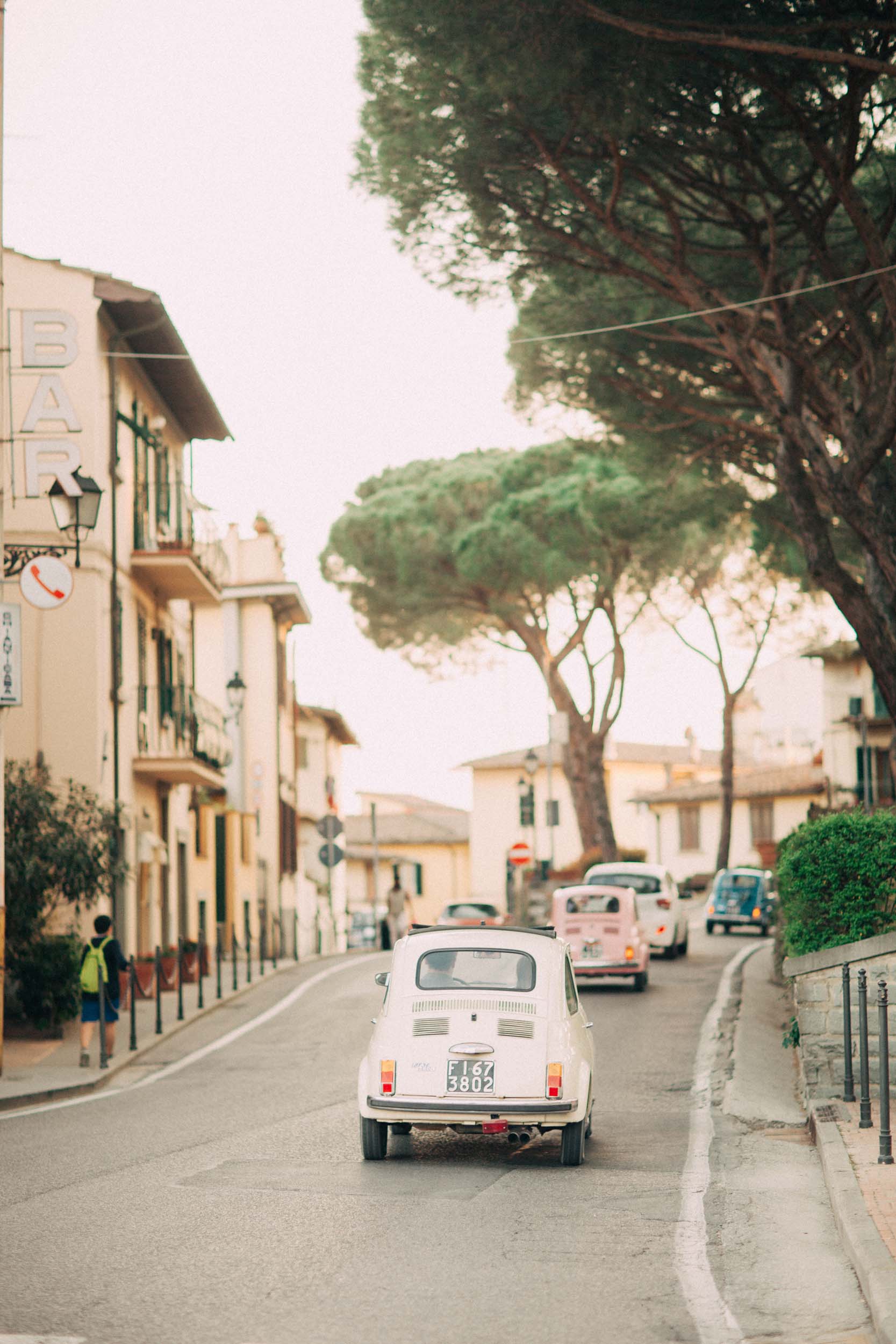 "In the words of a friend who had been to Florence before, 'I particularly recommend everything.' Florence is such an amazing city. You can do as much or as little as you want and you will have a great time. We experienced a mix of art and culture (L'Accademia and the Uffizi are musts), as well as people watching in restaurants in the various squares and plazas. Oh, and gorge on gelato!" – Ed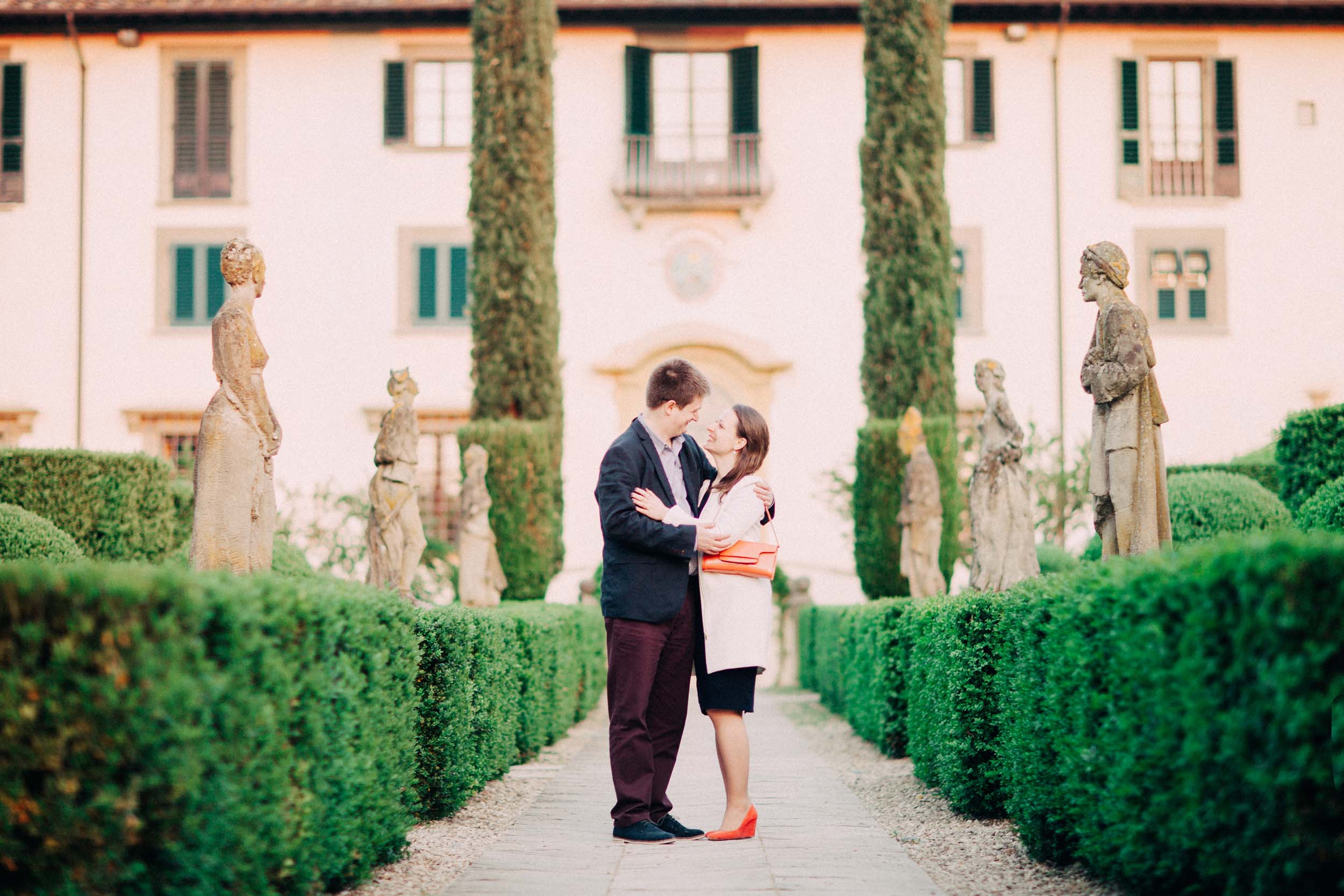 See more: couples – engagement – Florence – love – proposal