See more: kids – family – Bangkok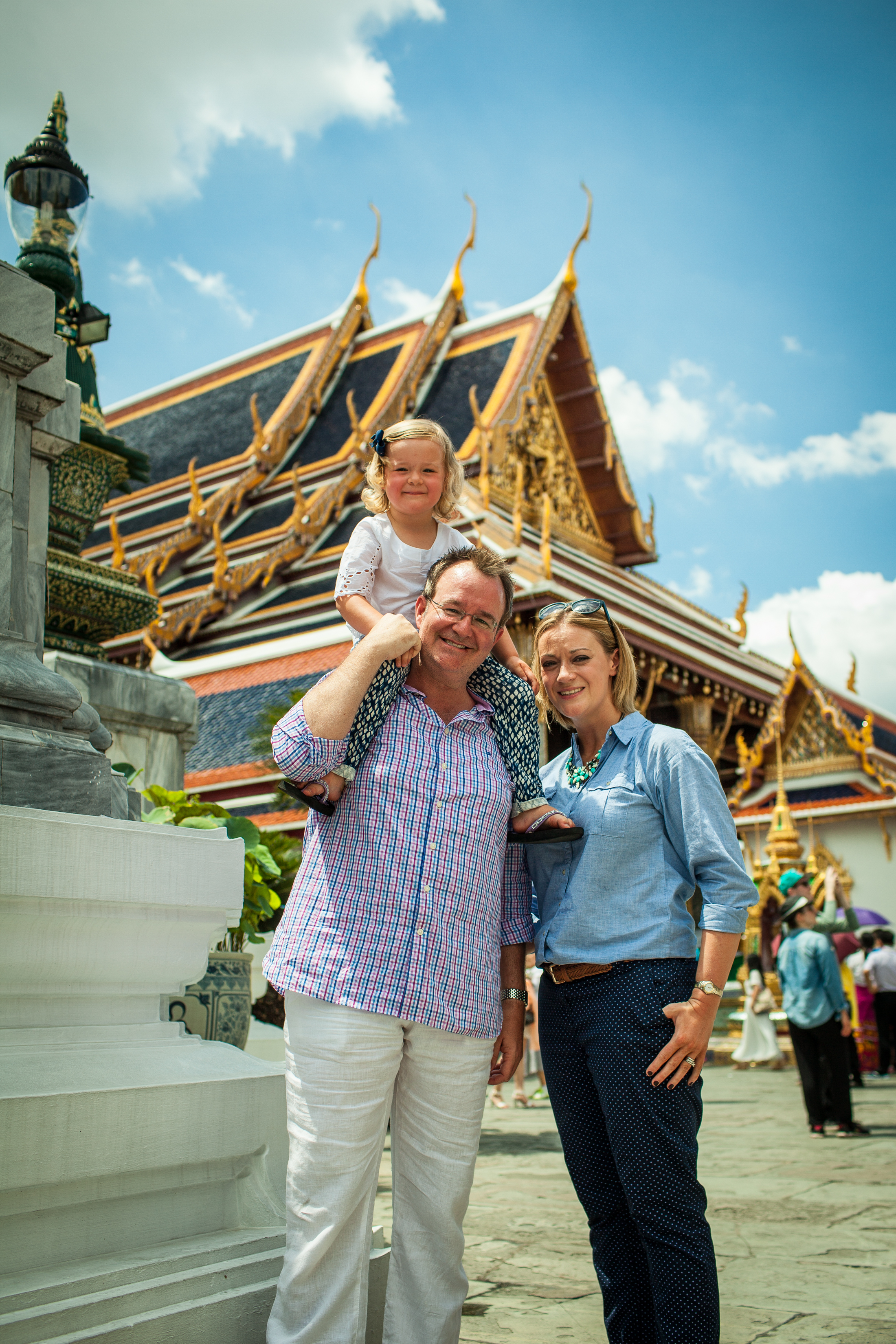 Morven, like us here at Flytographer, believes that travel and preserving memories are some of the best gifts you can give your child. That's why, at the tender age of 3, Morven's daughter Olivia is already a world traveler, with the photos to remember it by! When this adorable family travelled to Bangkok, they knew that they had to capture the moment with a Flytographer shoot! The met up with Tom at the Grand Palace to take in the colours and opulence of this historic monument – a location that turned into this cute toddler's playground paradise!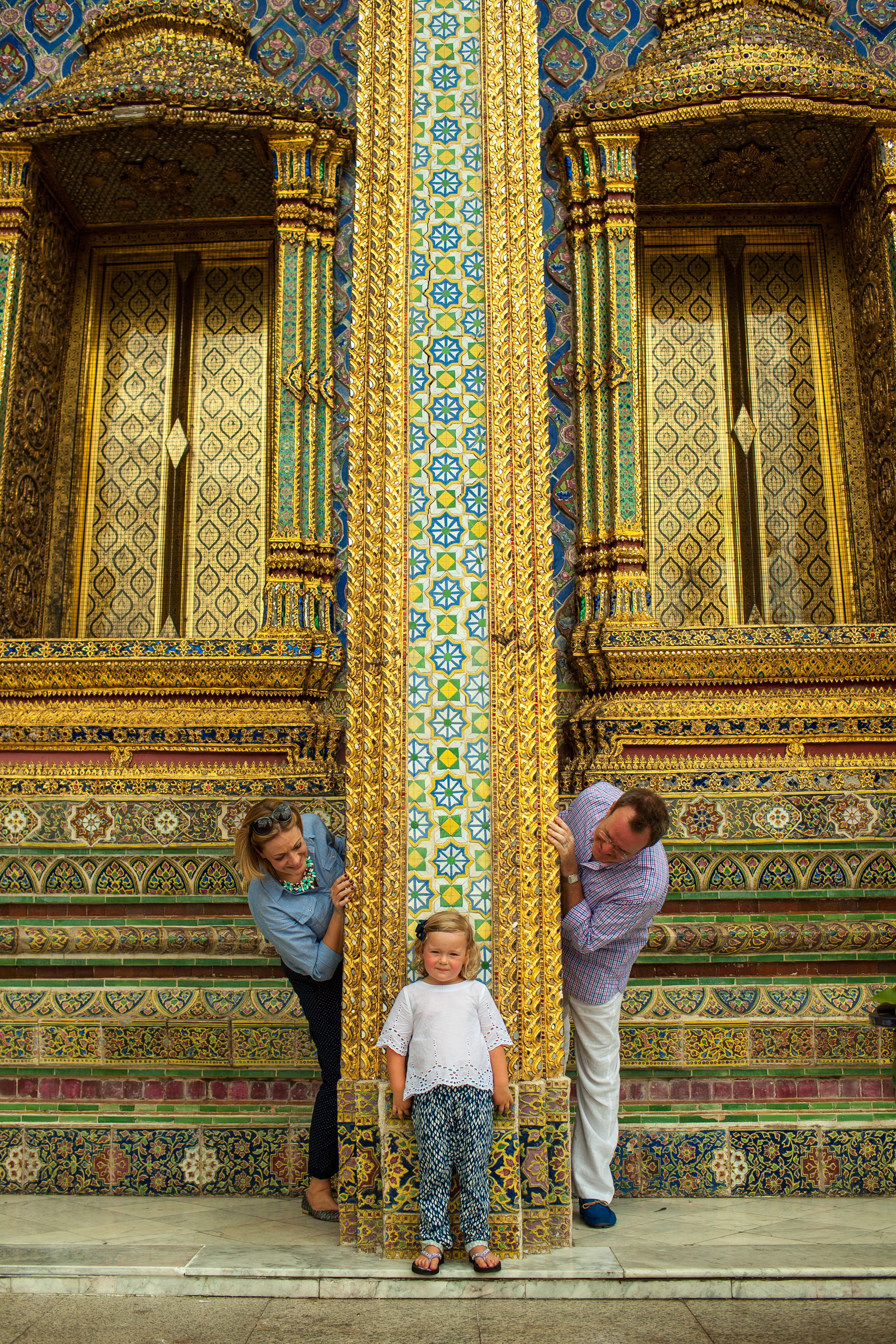 "We had an awesome trip – Olivia wants to go back to the sparkly palace (the Grand Palace!) in a tuktuk everyday, apparently – the sights, sounds and indeed smells of Bangkok are fascinating for people of all ages and for a 3 year old it was like a dream land. She asked if fairies lived at the palace because it was so glittery! After our first day we realised we couldn't use taxis as Olivia loved tuktuks so much that she insisted we went everywhere by them – even he SkyTrain wasn't exciting enough for her! She even asked if we could buy a tuktuk to take home – erm, no!
"We had a great time at the beach too, with Olivia managing to learn how to swim pretty much without armbands in just 10 days so she's very proud of herself. The beach was a perfect antidote to the hustle or Bangkok but that's the beauty of Thailand – hectic, fascinating cities contrasting with blissful beaches, the mix of tradition and modern, and when you throw in the fantastic thai people, it certainly made for a wonderful holiday.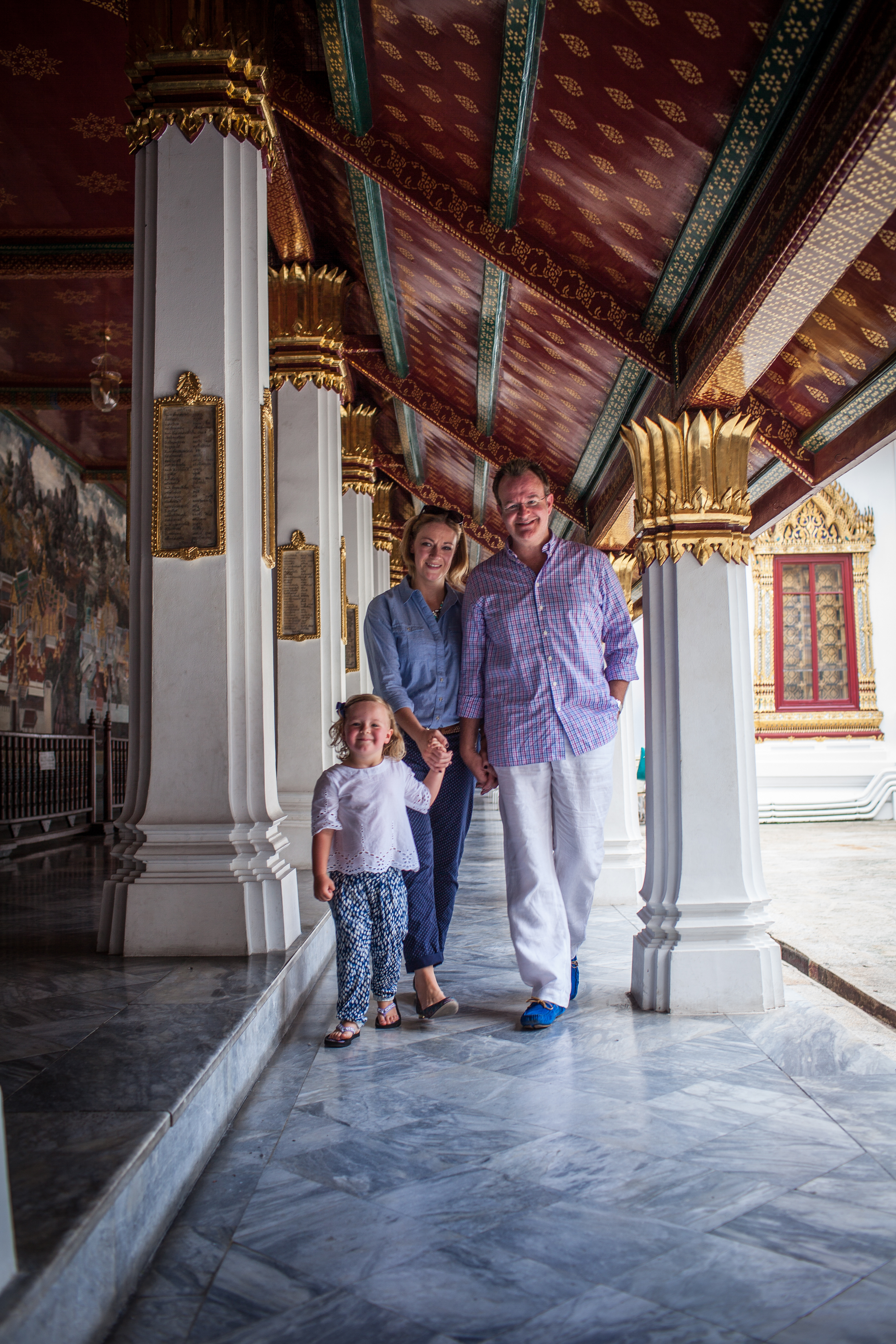 "My mum, daughter and I are going to Lanzarote in the Canary Islands in Europe at the end of September – a little treat trip I won thanks to the fabulous Mrs O Around The World blog birthday giveaway with Sovereign Holidays. It was the same competition last year that I won our first Flytographer shoot in which we used in Bali for my parents' Ruby wedding anniversary.
"We very much believe in giving Olivia as many experiences as possible – and I think travel is one of the best ways to live & learn. It also makes her really comfortable around people who don't look the same as her – she has a lot of kids from different ethnic backgrounds at her pre-school and she's never asked why someone has dark skin or why some boys wear little turbans (as I've heard other kids asking) – she just accepts it. Plus she'll try almost any food going so that's a big bonus from travelling! She'll be 4 in October and so far she's been to the UAE twice, Thailand twice, Bahamas, Bali, New York, and Malta, and by the end of this year will have been to Lanzarote & probably Dubai again! We're lucky my parents embrace travel & take her with them sometimes too! We're planning a trip to Disneyland Paris in October 2016 for her 5th birthday and Flytographer will definitely be part of that ?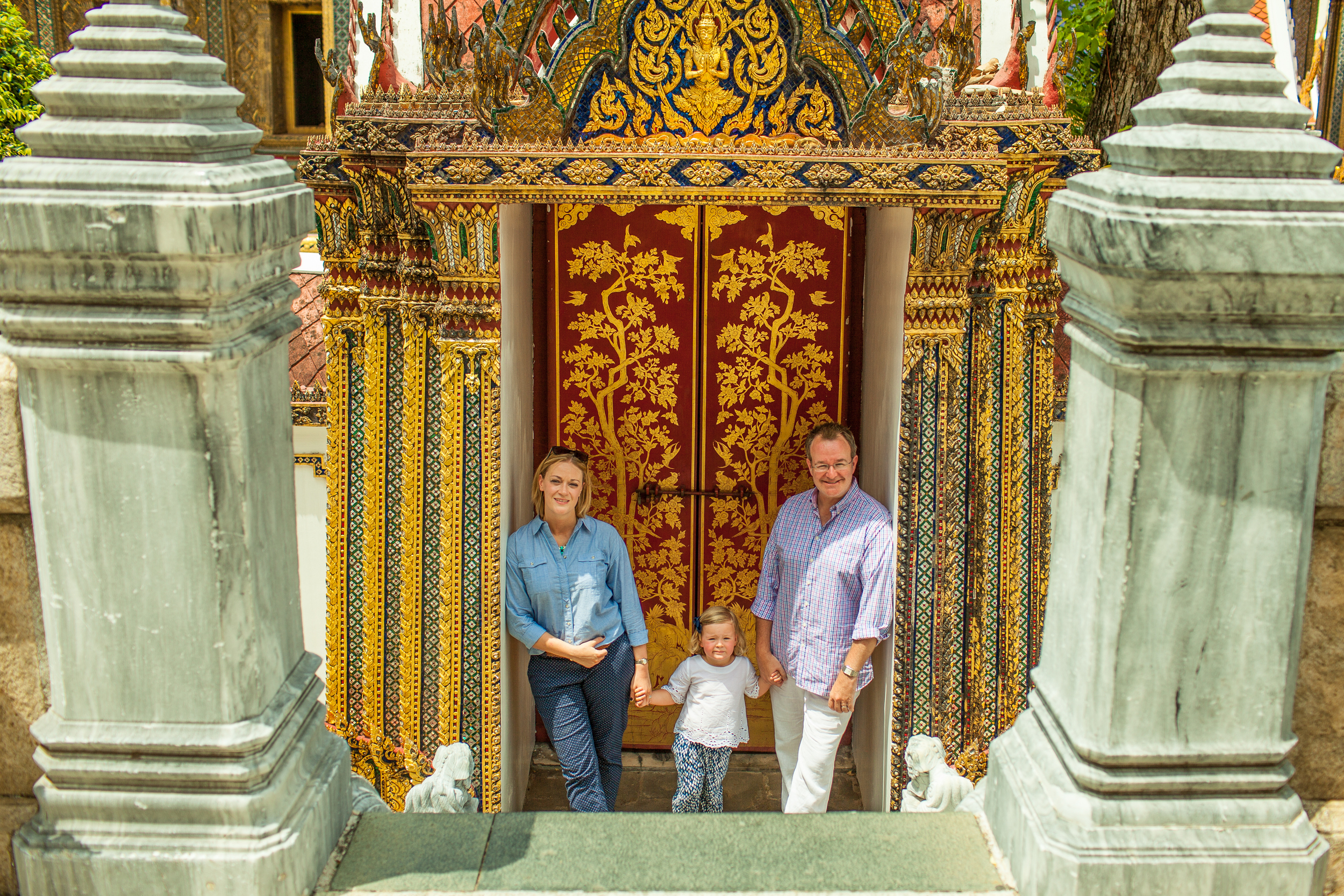 "My mum and I took her to New York just before she turned 2 and she still talks about it and Emmie State Building (Empire) and the Lady in the Water (statue of liberty) so it just shows how much kids take in on trips, even at such a young age. It helps that I take so many photographs, I suppose, and that we look at them a lot! Likewise with Bali, she talks about it all the time and as I mentioned, wants to know why we don't have tuktuks in Scotland (rotten weather is a key factor I suspect!).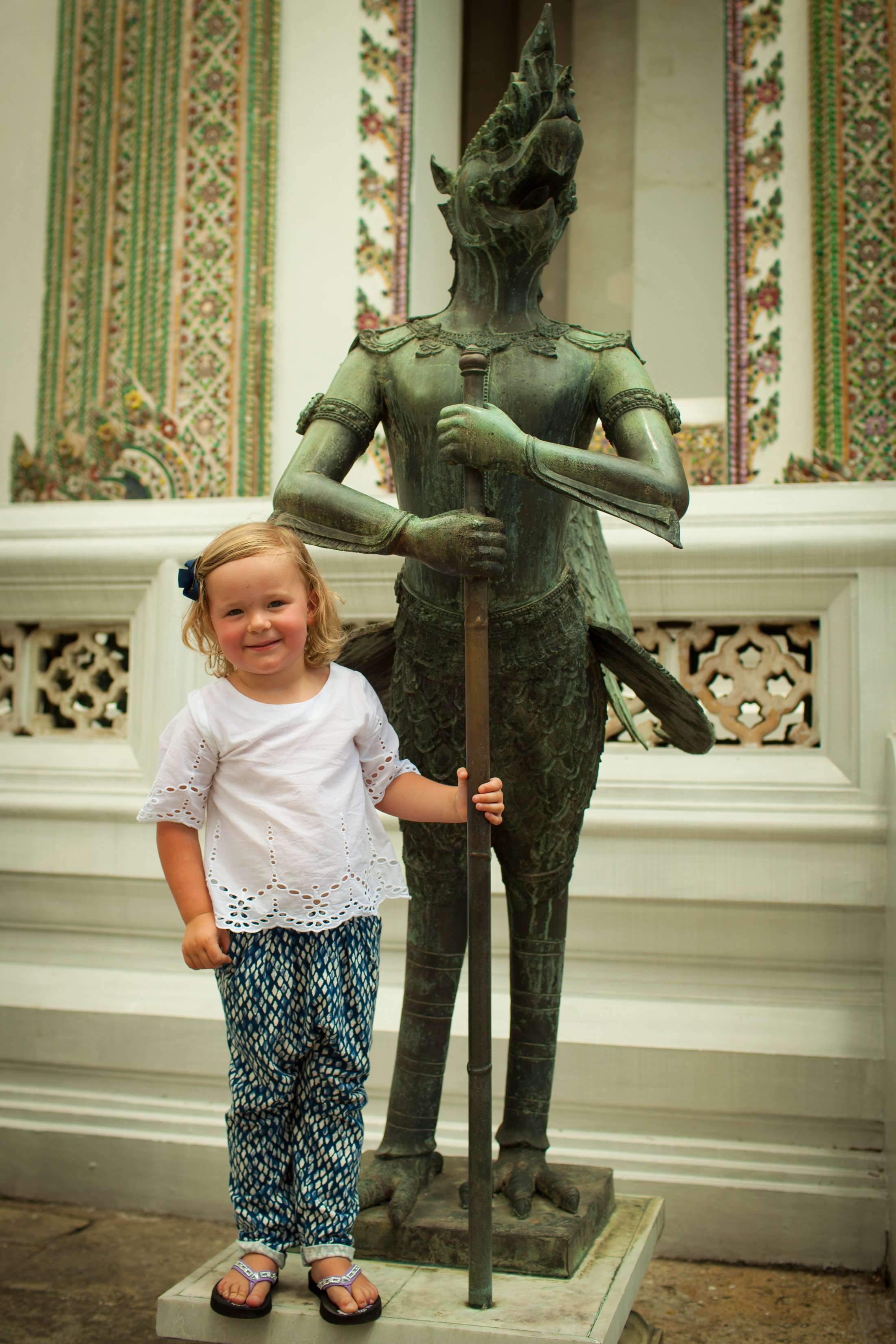 "Tom, our Flytographer, was great – he immediately formed a connection with our 3 year old, who has been talking about him ever since! He was great at spotting angles for shots which meant it looked as if we had the Grand Palace to ourselves that day (we most certainly didn't, it was incredibly busy) and which meant we had some beautiful, fun shots which we'll proudly display in our home alongside shots from our Bali shoot last year.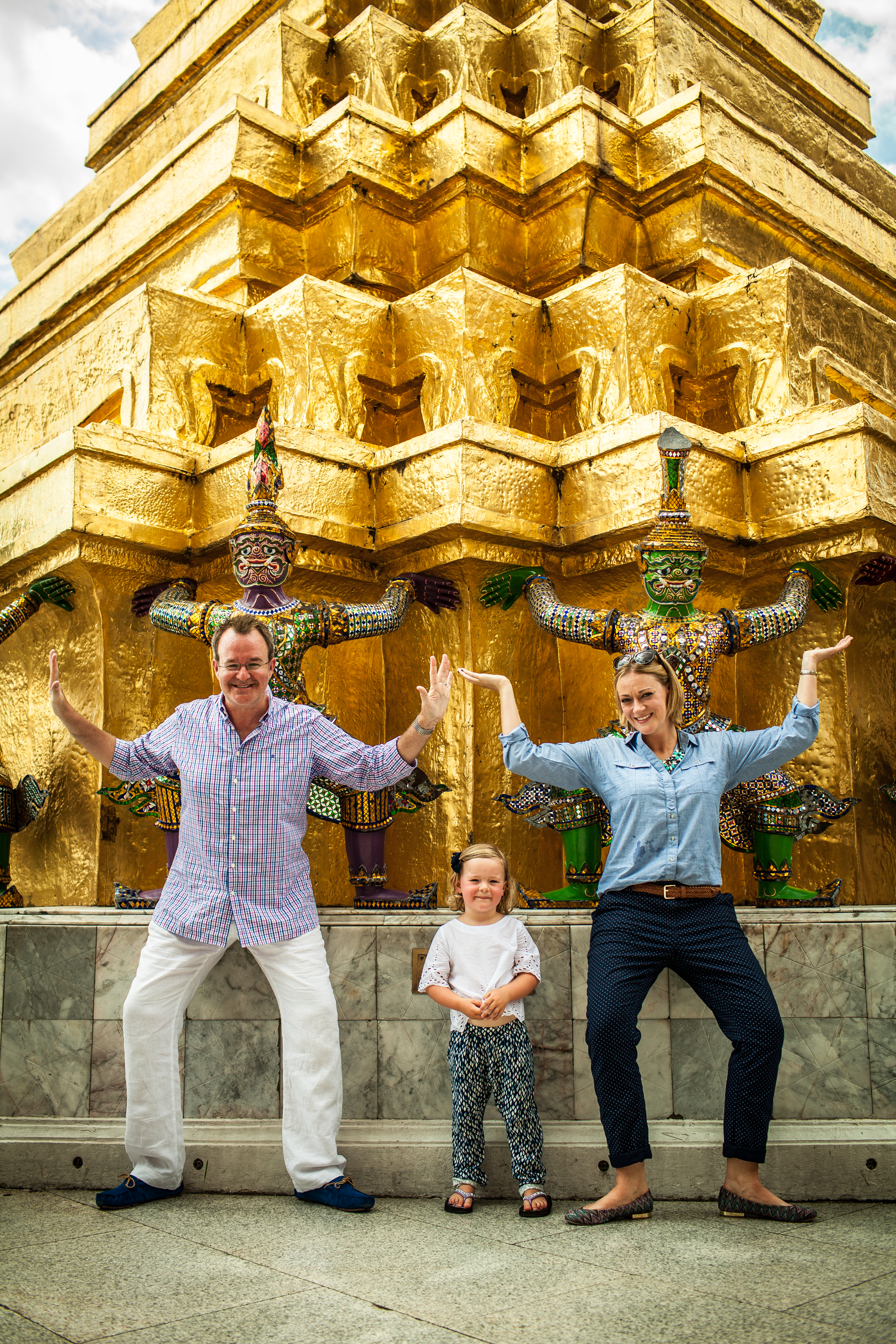 "Flytographer as a company is equally wonderful – I'm the photographer in our family, so it's always me behind the camera, and I'm seldom in the pictures – even rarer are good pictures of all 3 of us, without heads or feet being cut off by anyone I trust with my precious camera! Booking is SO easy, and every time we look at holiday destinations now, we check whether we can organise a Flytographer shoot. The images make the perfect holiday souvenir, far better than tourist junk or the same old trinkets everyone has from their trips.
"I've said it before but the joy of having *good* holiday photos with us all in them is immeasurable – we asked someone to take a simple pic of us in our hotel in Hua Hin and of the 3 attempts, none of them are any use (they're all out of focus or cutting off the top of my husband's head!) which really emphasises the beauty and value of Flytographer to me.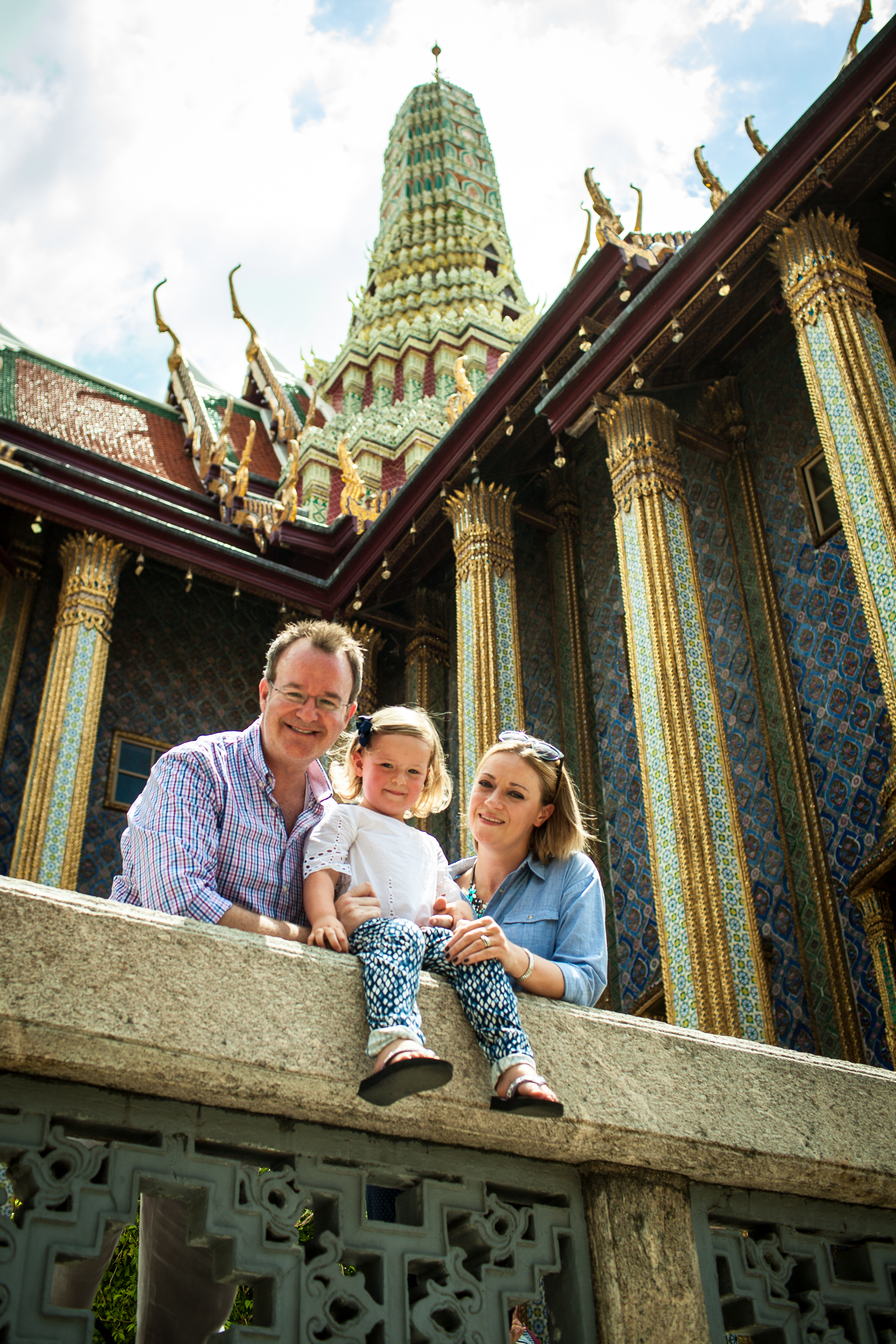 "The Shoot Scoop is a great idea – introducing customer to photographer and enabling us to connect (we swapped info via WhatsApp eventually) and discuss shoot goals ahead of time. It's also great to be able to use a photography service that isn't trying to sell you a certain number of prints – everyone works & lives digitally these days, and we rotate photos in our house, so being able to print the shots out ourselves is far better than having to select certain images in specific sizes and then being tied to them."
We can't wait to capture memories for this family's next adventure!