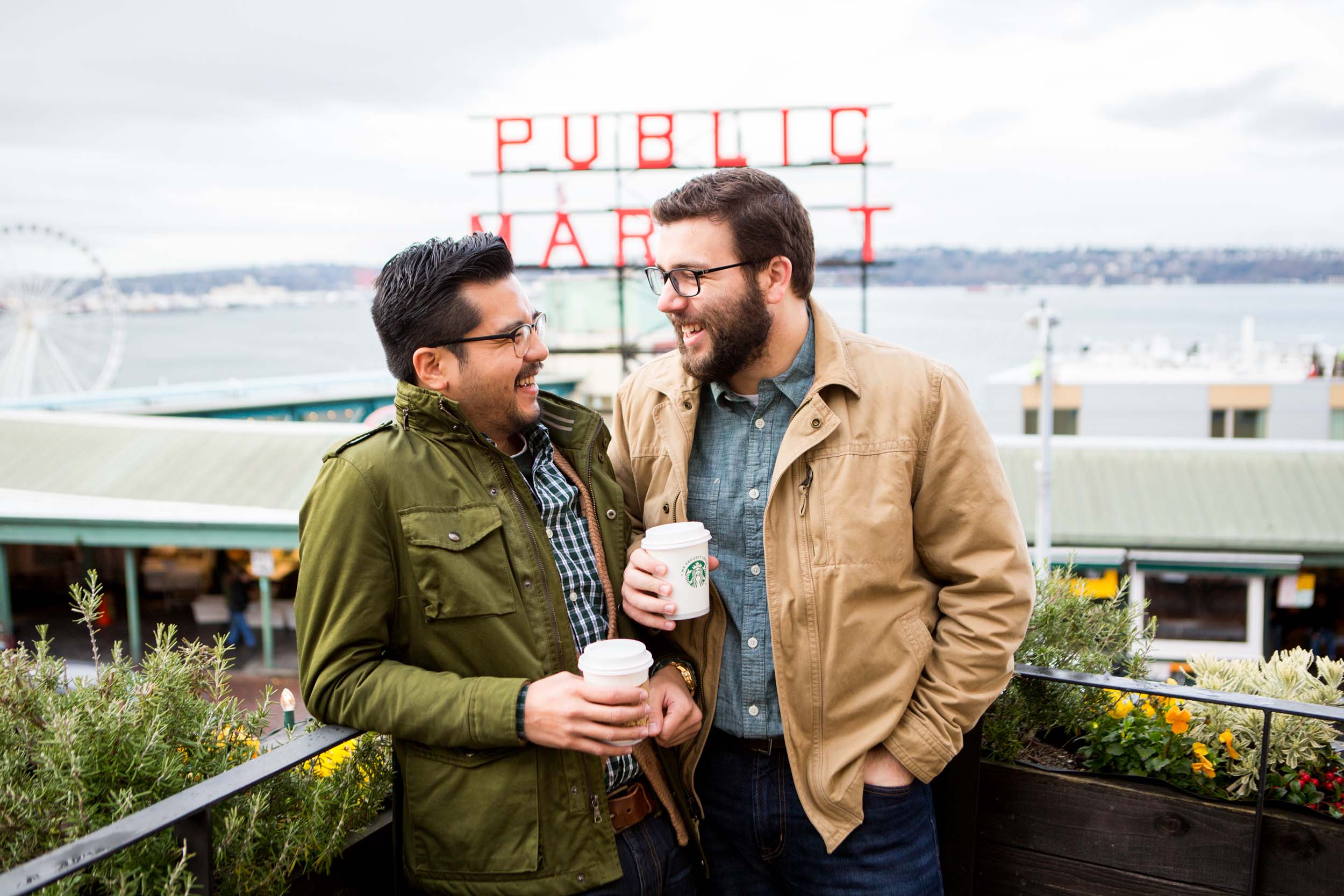 With their fifth annual trip to Seattle now under their belts, you could say Garrett and Brad are something of Seattle experts. They give us a rundown of their absolute favourite Pike Place Market spots and Flytographer Jessica completes the guide with a few of the best Seattle gems that only a local would know.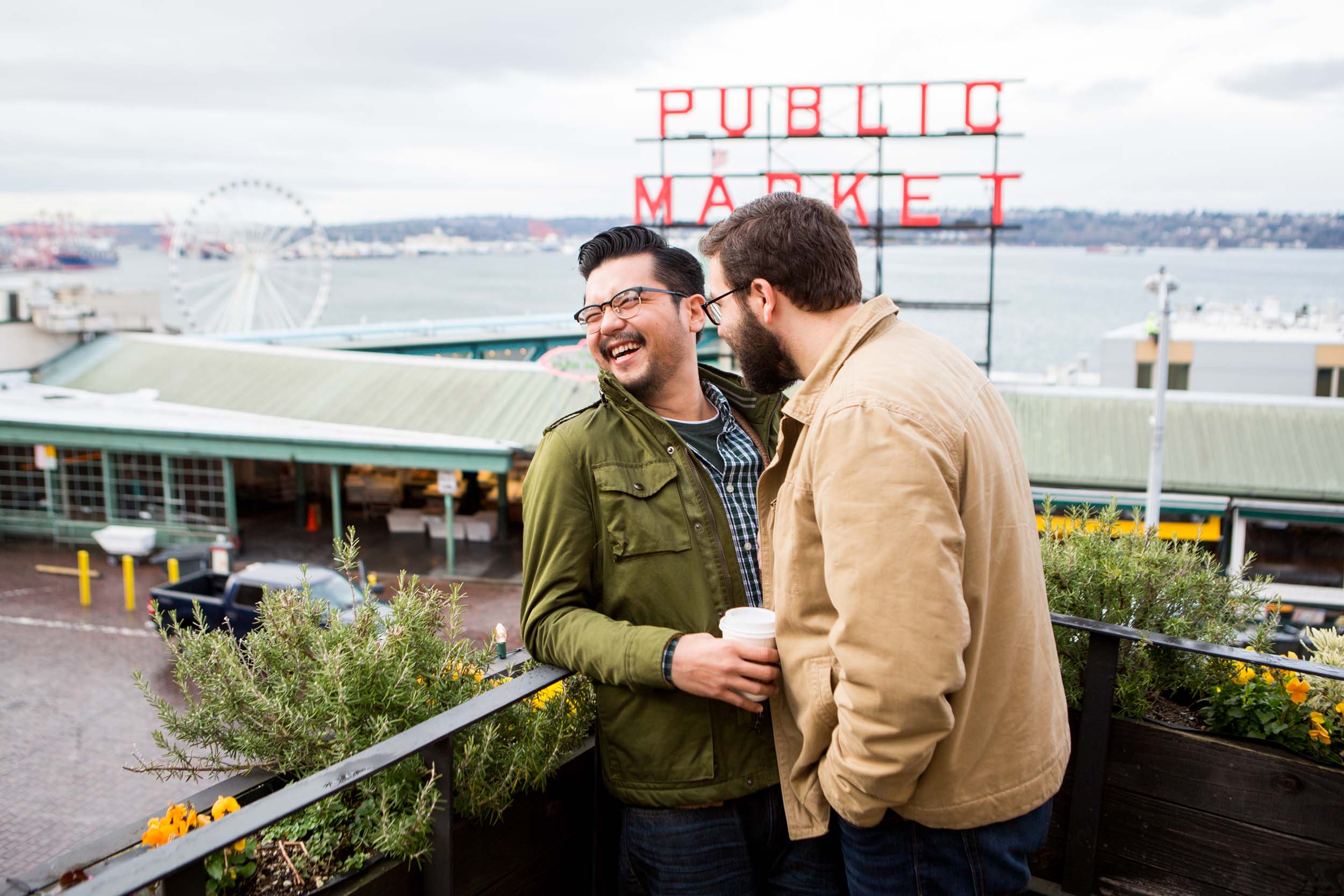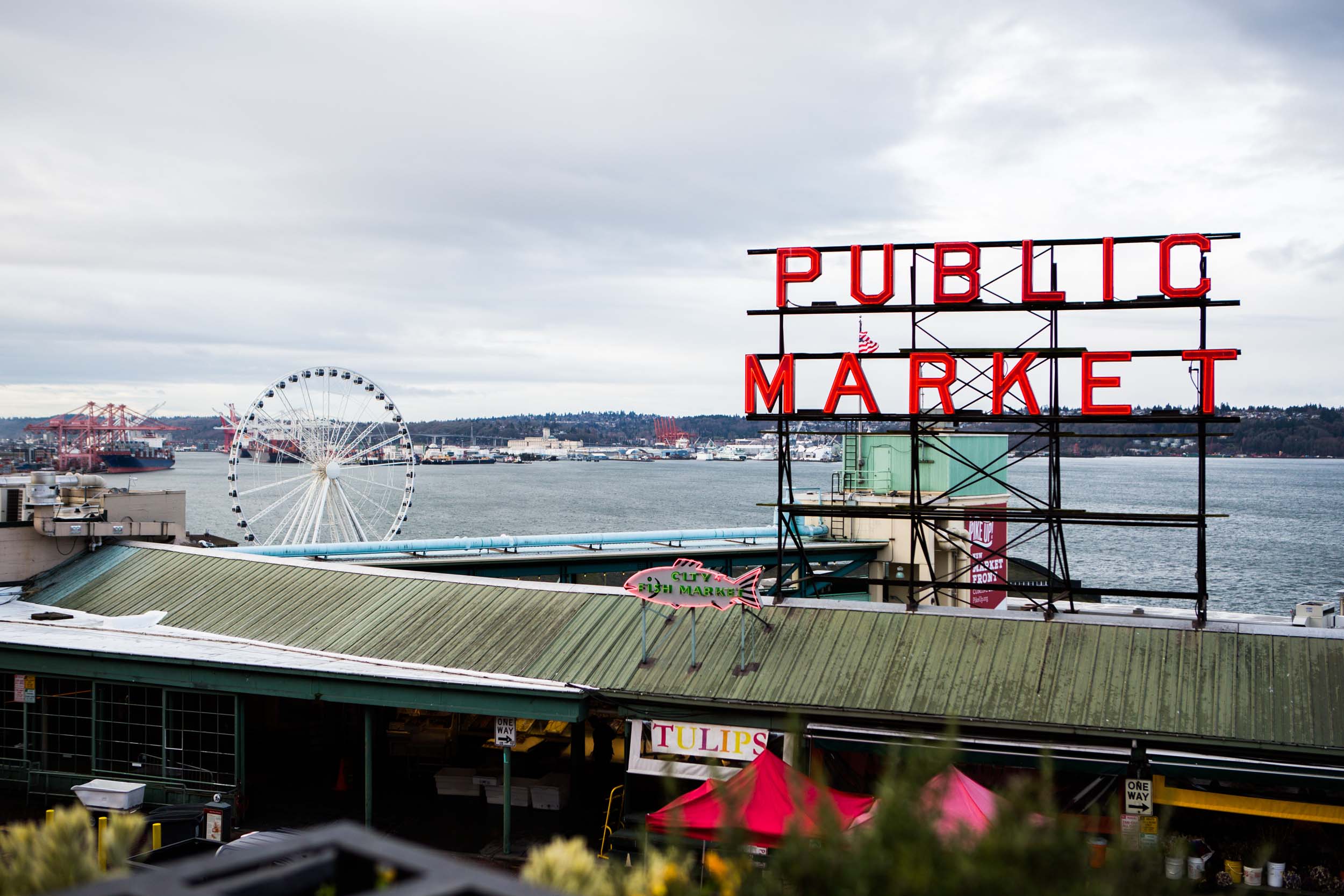 "Every year, Garrett and I try to find a reason to go to Seattle because we can always count on the city for good food, good drink and just enjoying each other's company. This past trip was our fifth annual, but Seattle is so vibrant and varied, we knew we could fly in knowing there were still new places to explore, new things to do, and perhaps most importantly, new beers to drink!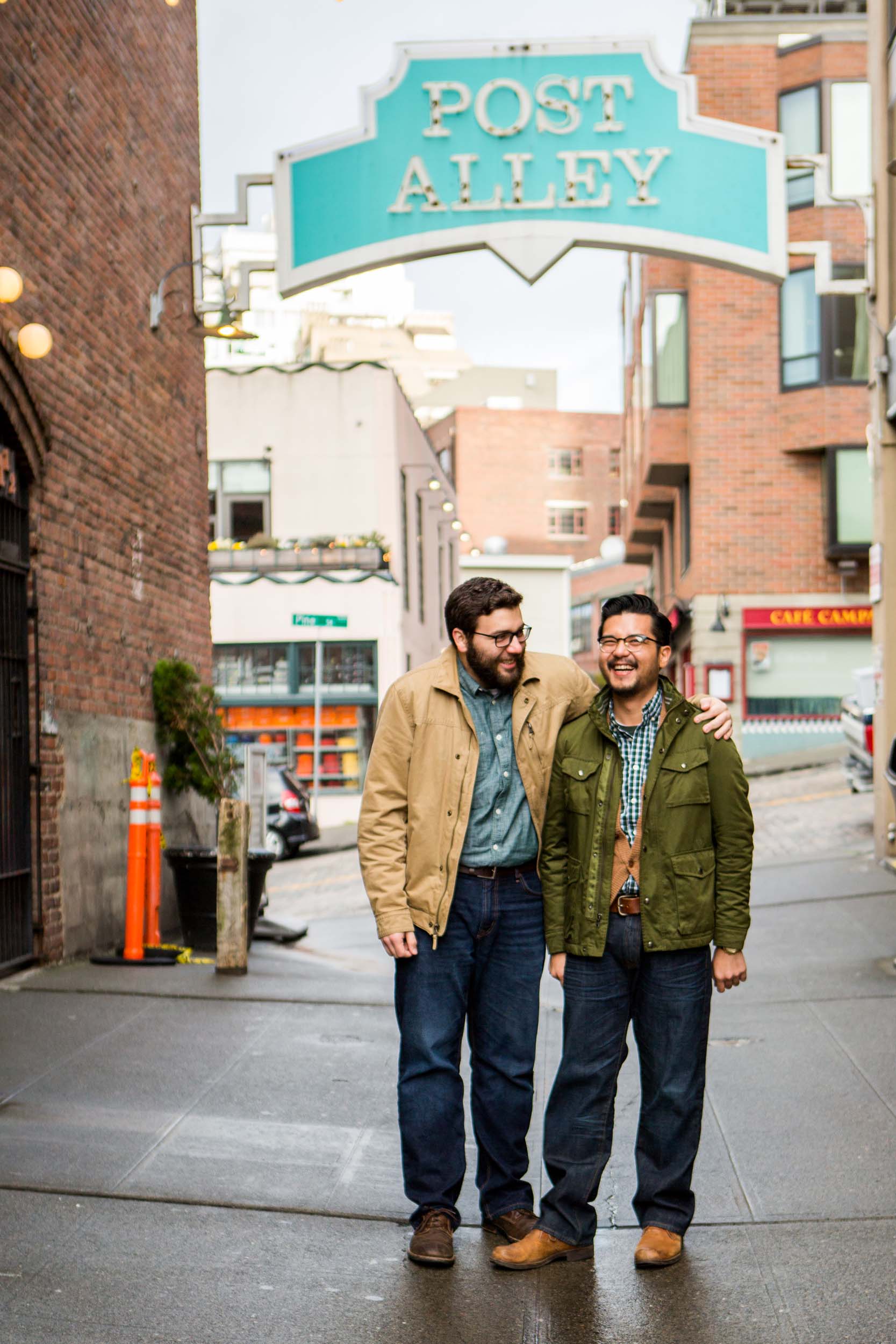 "Our favourite memory from our trip was our Flytographer shoot! It took place at Pike Place Market, which is hands down our favorite place to be whenever in Seattle. I always tell people that Pike Place Market, being consistently something in our itinerary whenever we go to Seattle, makes the Market even more representative and iconic to us than even the Space Needle. It's such a fantastic labyrinth to explore full of everything fun, quirky and, of course, delicious.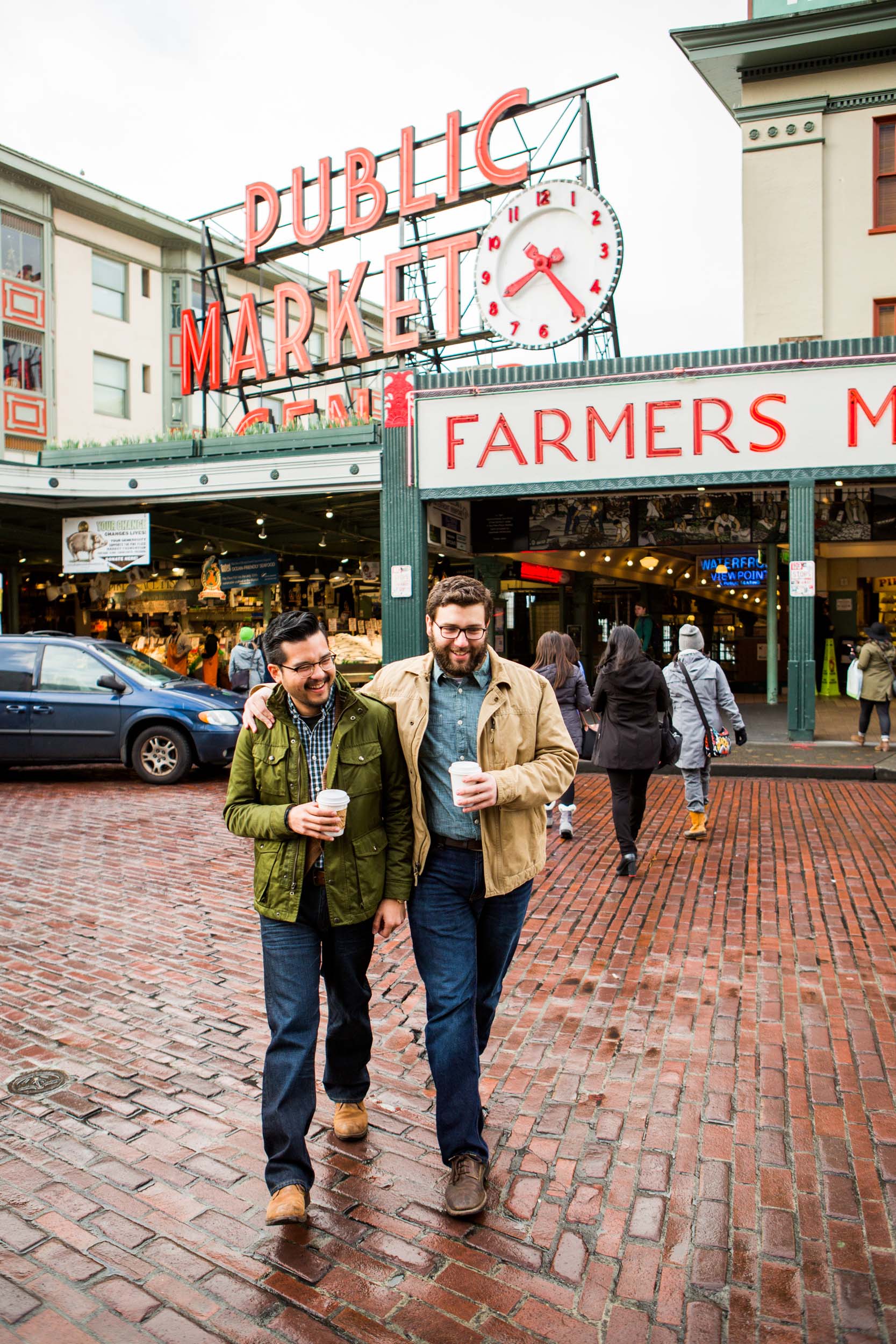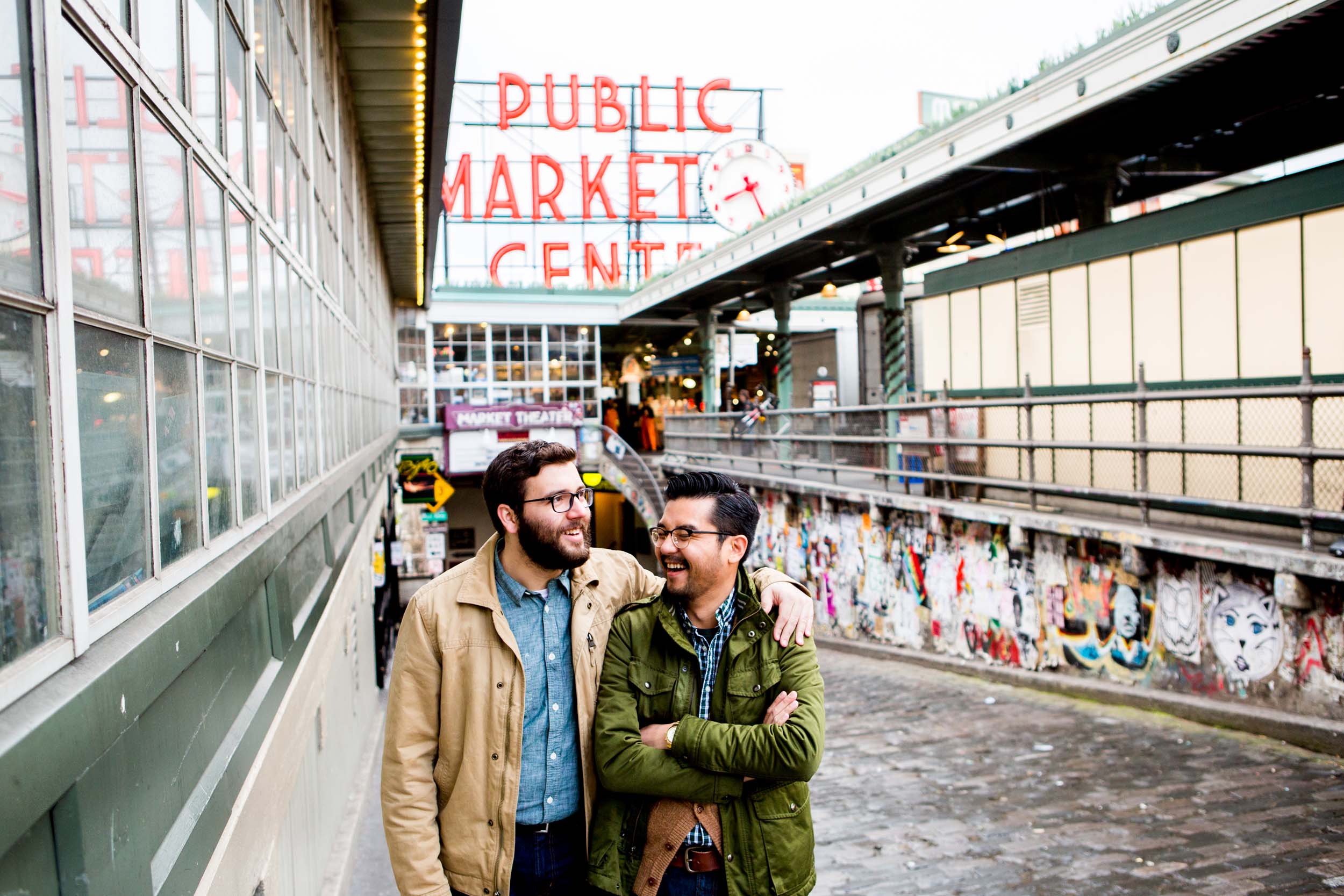 "Part of our tradition is to spend our first evening having a beyond delicious, absolutely fresh meal at Matt's in the Market. I'm hesitant to share my secret of this place, but with how full and booked up they usually are, it's clear that it's really only my secret and open knowledge to everyone else! It's no wonder that they're always so busy, too! The food, being right at the market, is as fresh as you can get and the setting cannot be beat. Tables are set aside huge factory-style windows and offer a view of the market below. It is an iconic restaurant with views to an iconic place.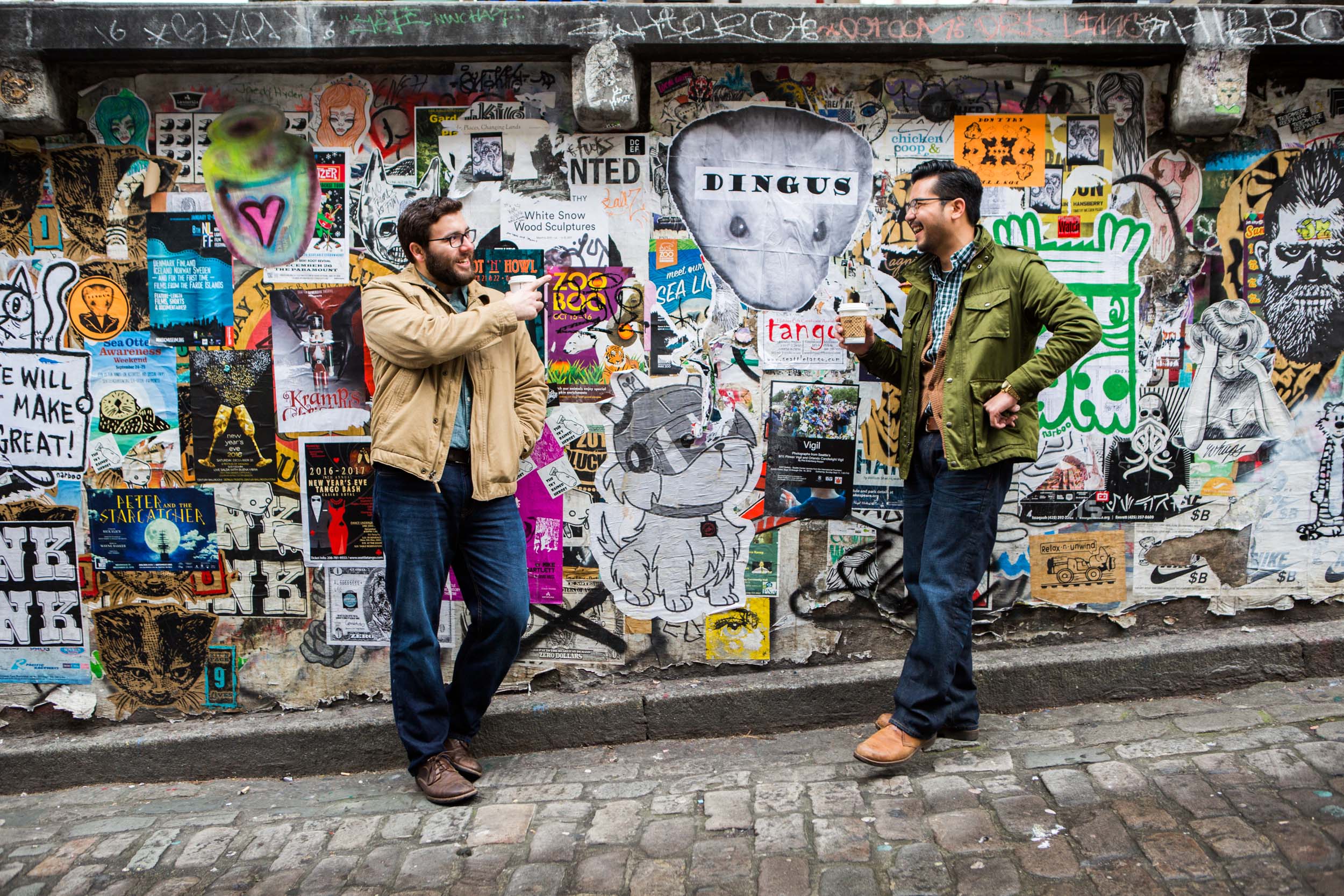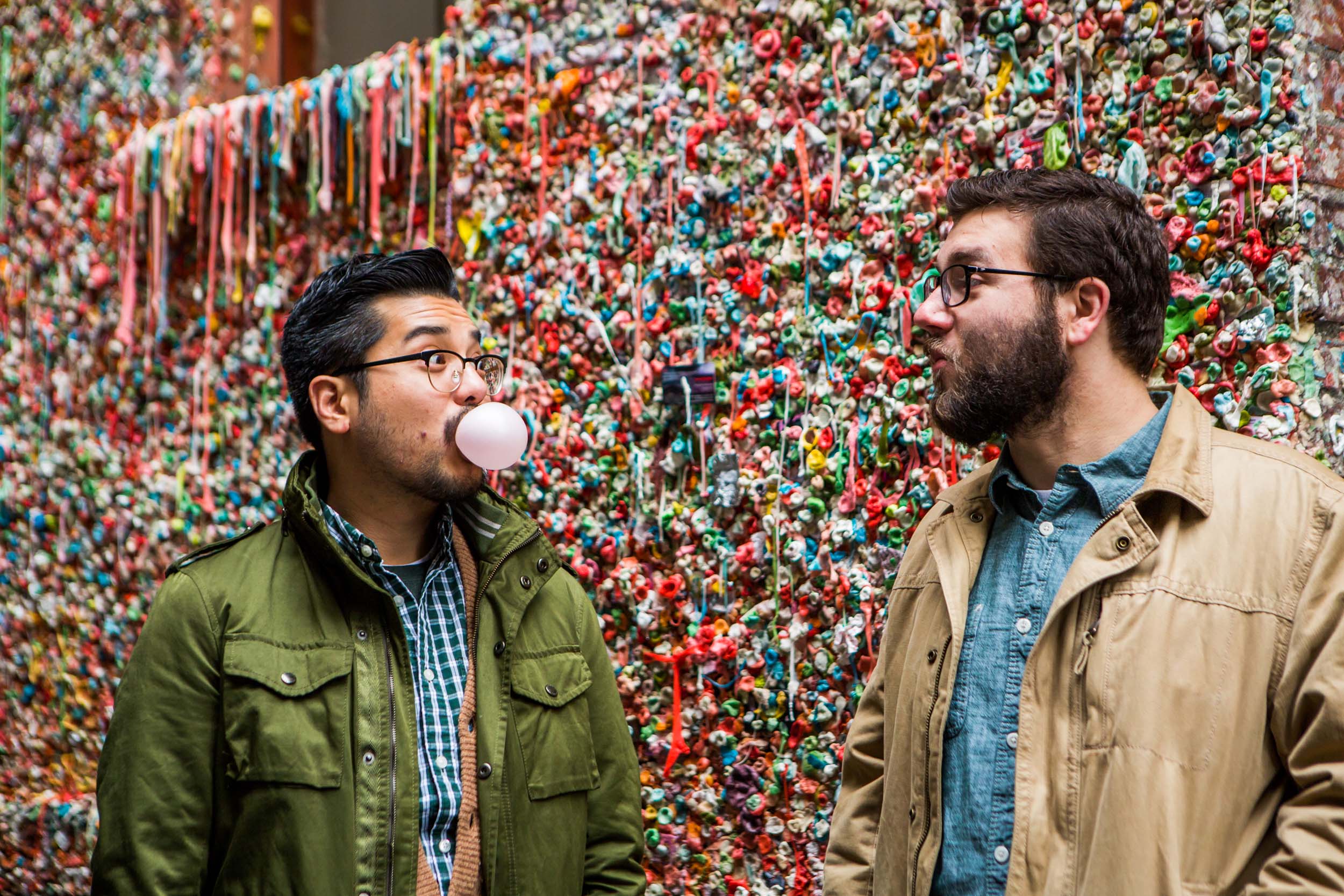 "Pike Place Market has so many iconic stalls, but arguably one of the most famous is Pike Place Fish. For our shoot, we were actually able to coordinate with the fish mongers for an opportunity to really check out the fish that they're famous for slinging around and catch the fish for ourselves! I love authenticity whenever we go places, and to be able to join in on the camaraderie and chat with the fish mongers was such a cool and fun thing to do. And it was all documented! I'm so glad that our photographer, Jessica, was able to capture that for us!" – Brad
We tapped Flytographer Jessica for her favourite spots around Pike Place Market.
EAT
Near Pike Place Market, I would definitely recommend the London Plane for lunch (in Pioneer Square) and grabbing some local Ellenos yogurt and doughnuts at the Daily Dozen at the Market (Brad and Garrett got doughnuts there during their photoshoot). You can make a foodie picnic from the DeLaurenti specialty food and wine shop, highly recommend their cured meats and fresh ricotta (it is fluffy and creamy and like nothing I've ever tasted).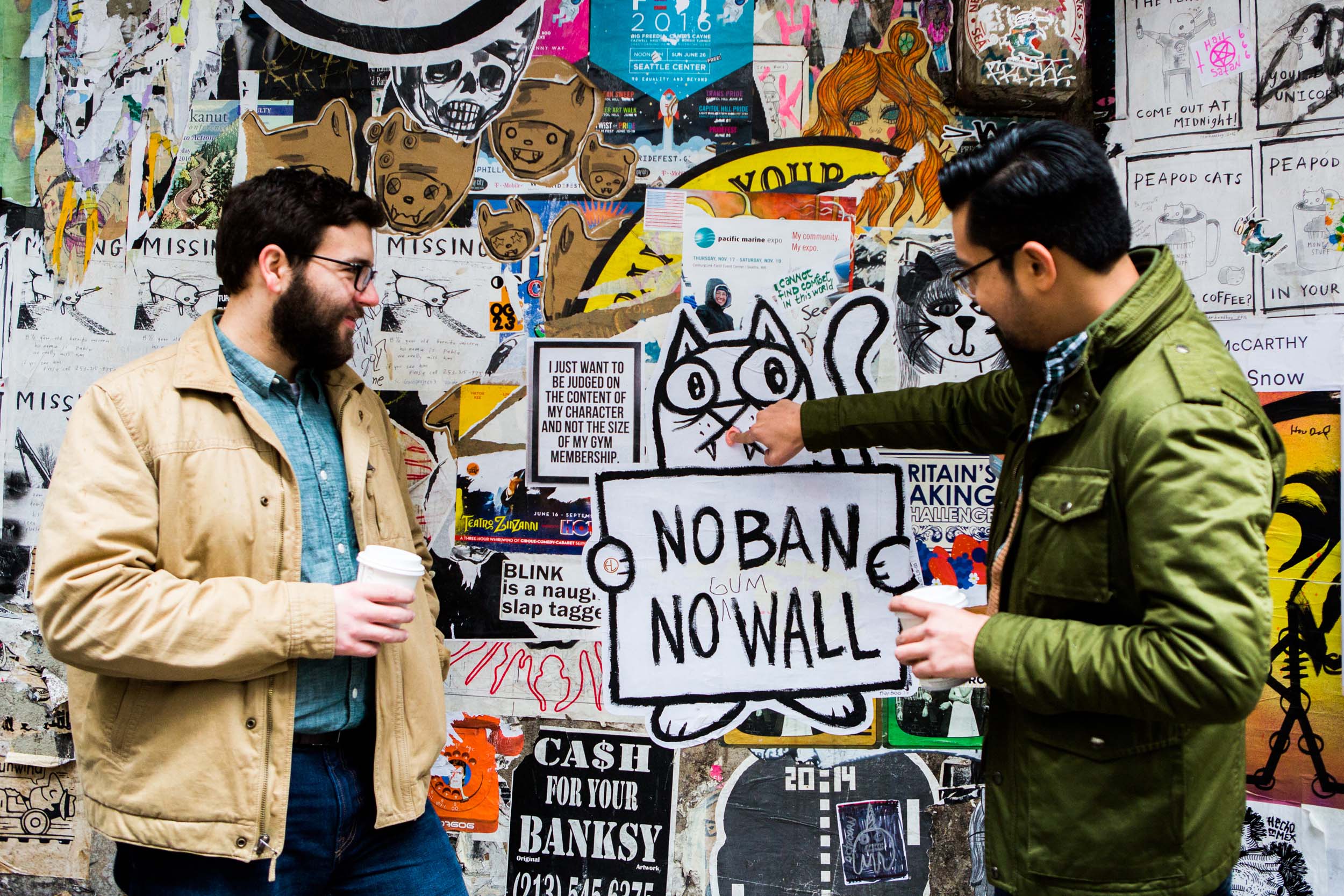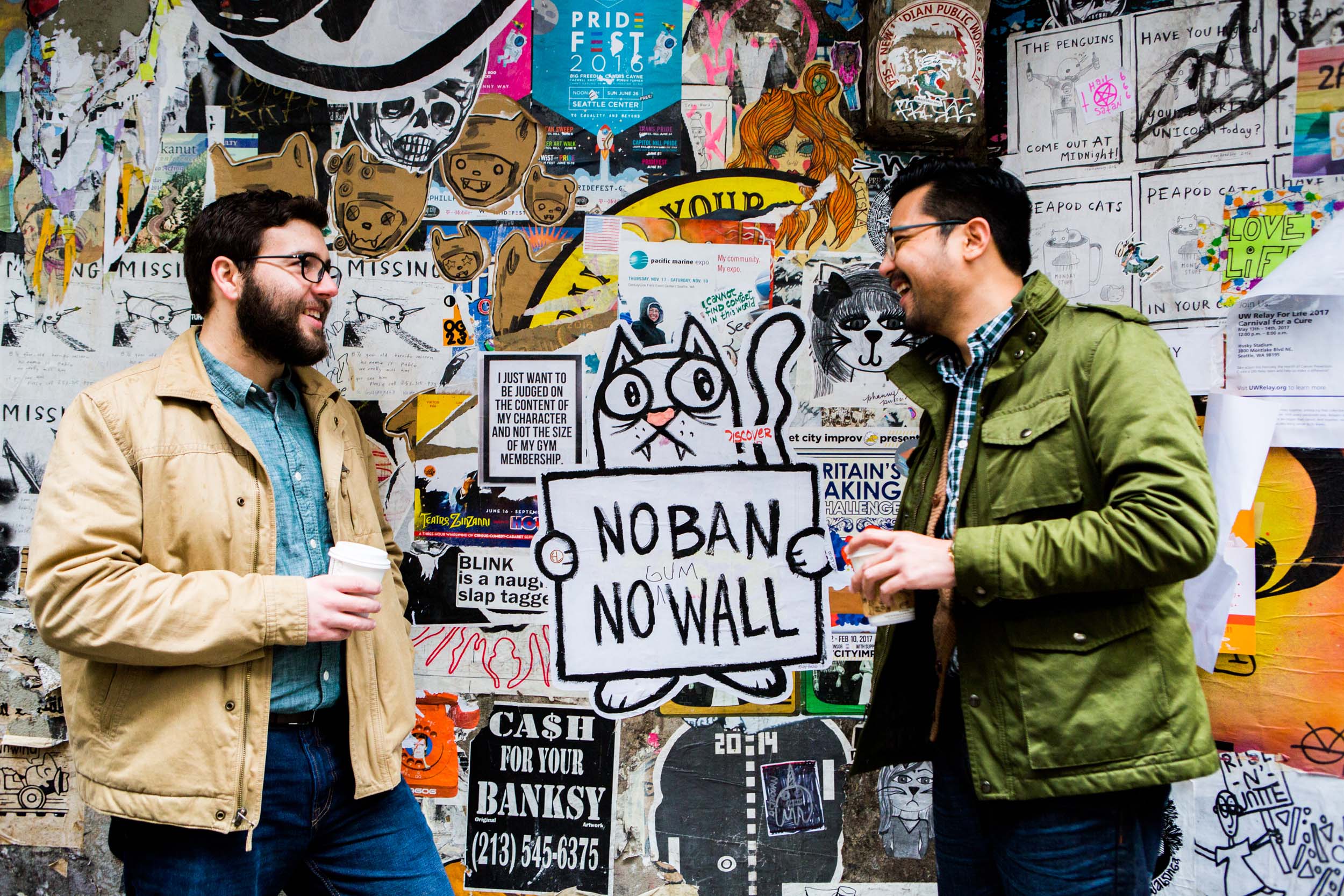 SEE
Taking the water taxi to West Seattle from downtown is a cheap and beautiful way to see the city from the water and across the Puget Sound. Marination Ma Kai offers delicious Hawaiian-Korean cuisine (I love their tacos) once you get to West Seattle and is located just off the water taxi dock. If you continue walking along the shoreline, you get to one of Seattle's only sandy beaches (most beaches in the PNW are rocky).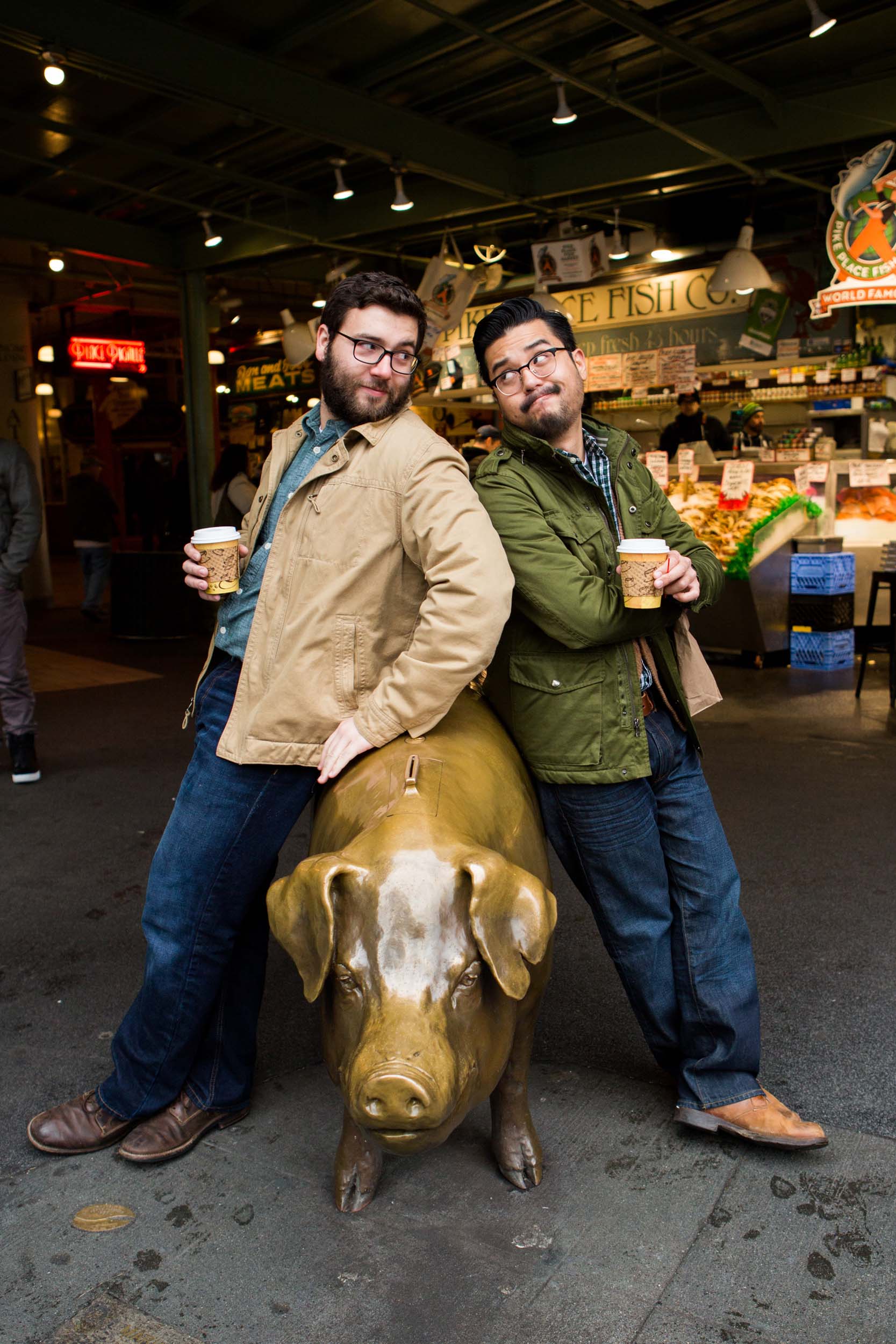 DO
Enjoy an afternoon kayak to take in Seattle's skyline at Agua Verde Café and Paddle Club before digging into a traditional Mexican spread on the waterfront for lunch. Added bonus: the café participates in sustainability efforts inside and out, from its food sources to participating in efforts to keep Lake Union beautiful for years to come.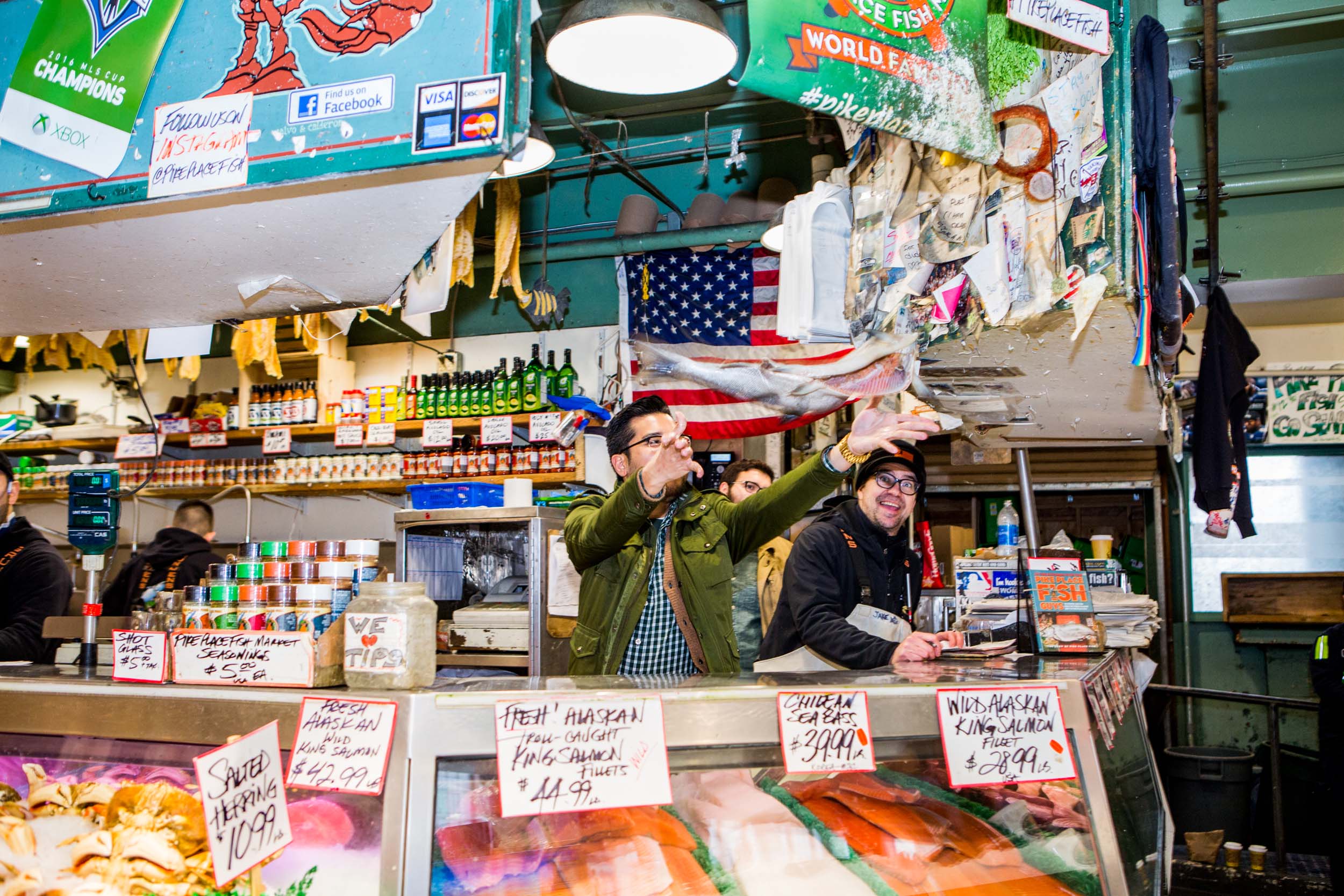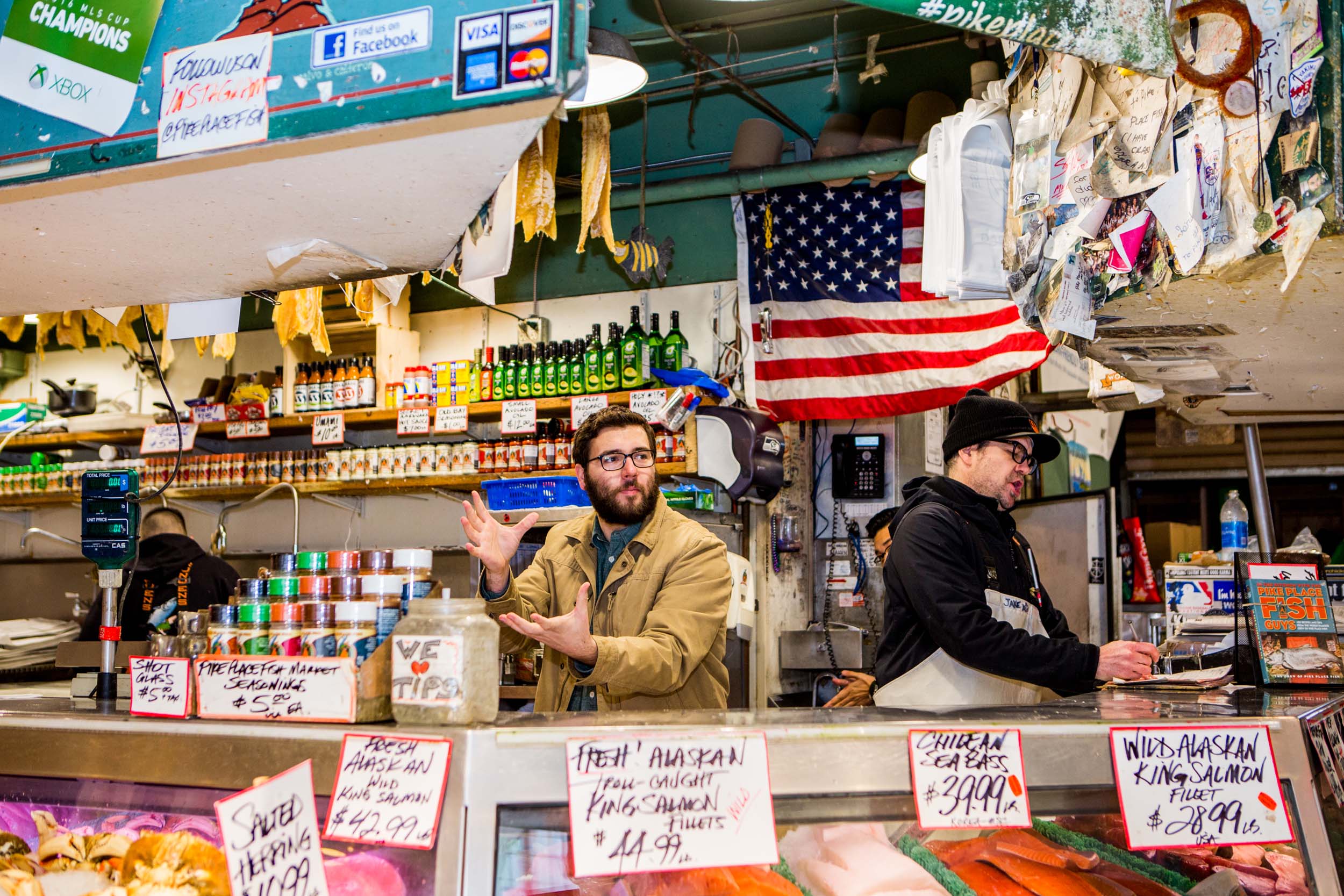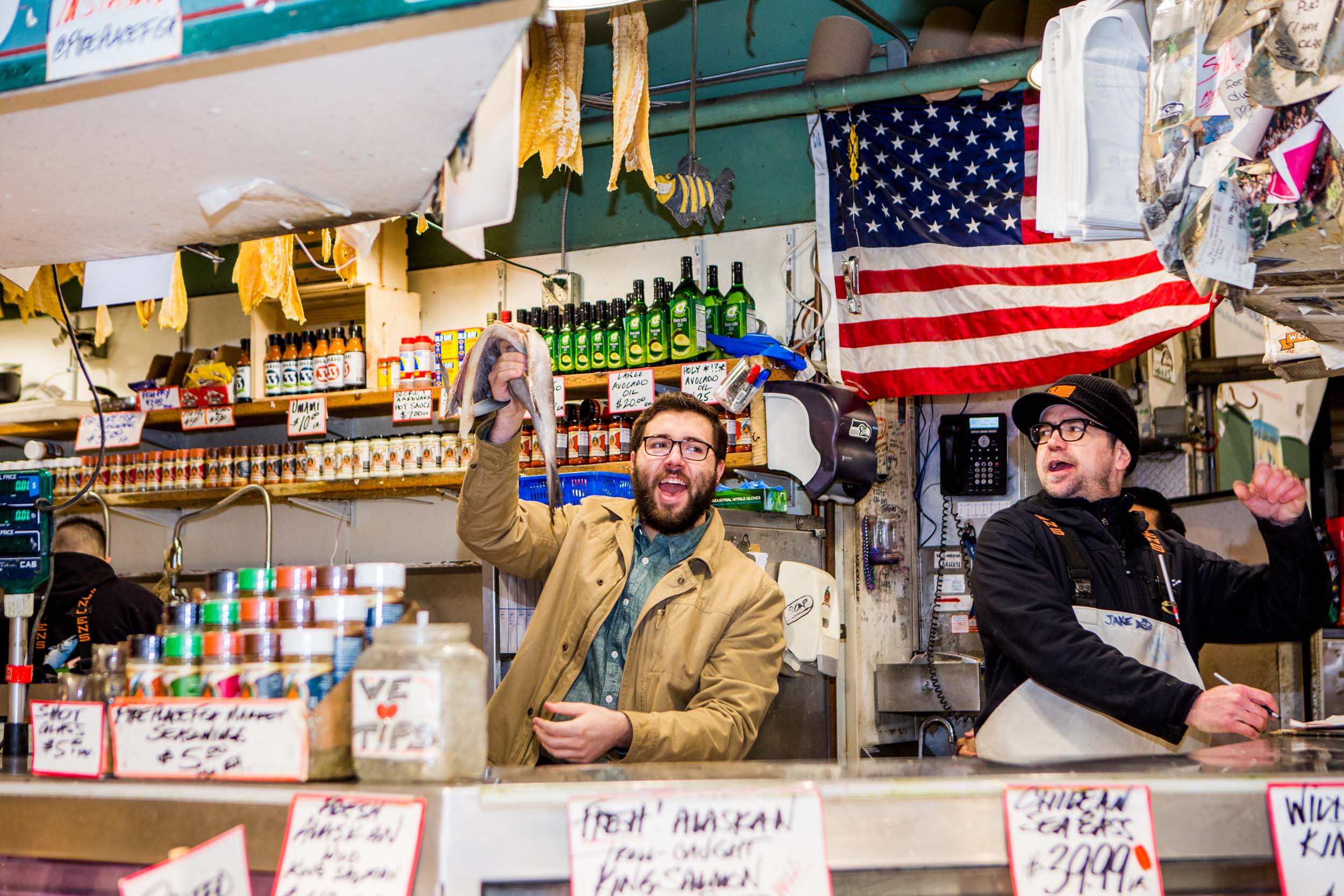 See more: couples – LGBTQ – love – Seattle – travel guide