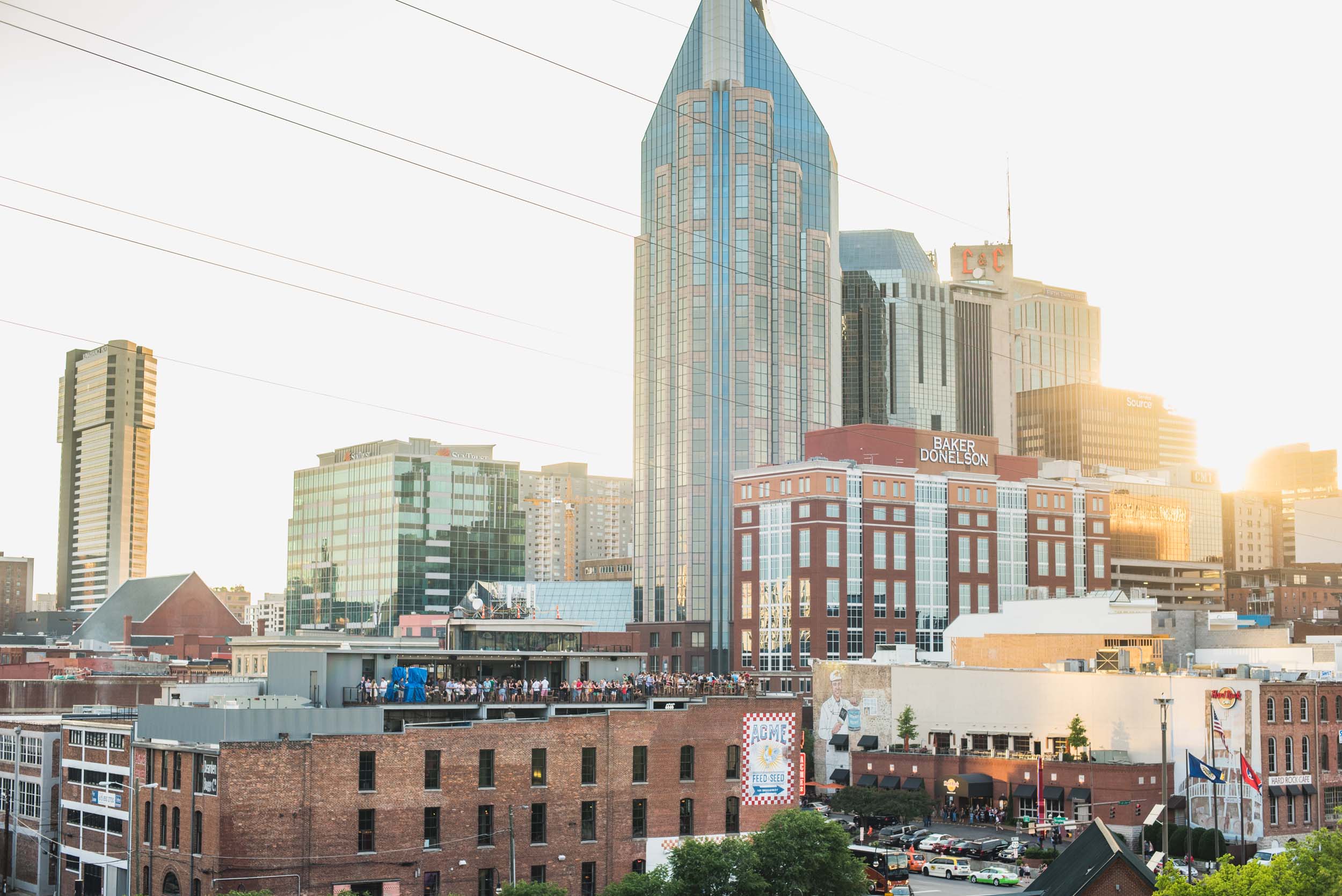 This super sweet Nashville proposal has us dying to plan a visit to Music City USA. Read on for our guide on what to eat, see and do in Nashville.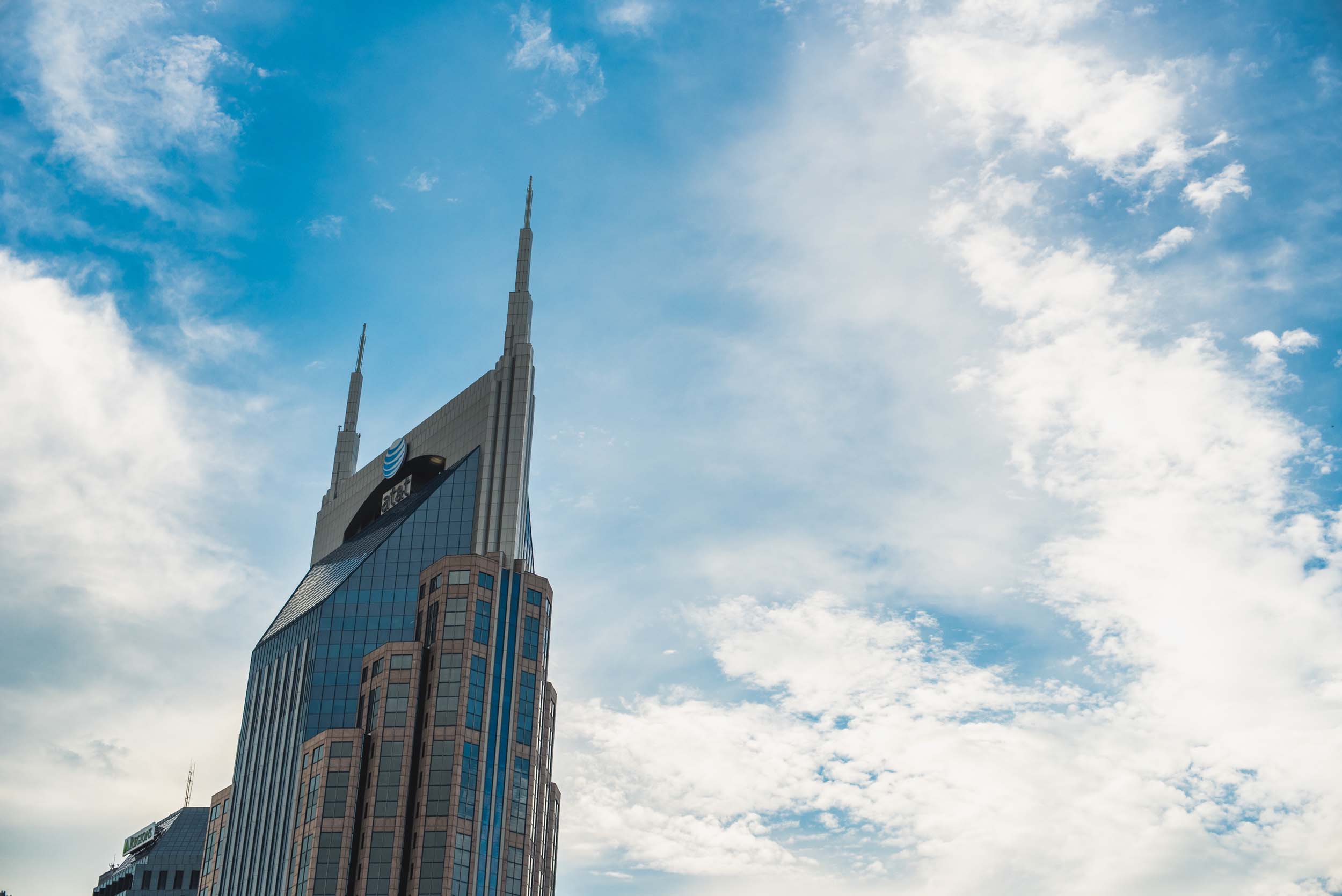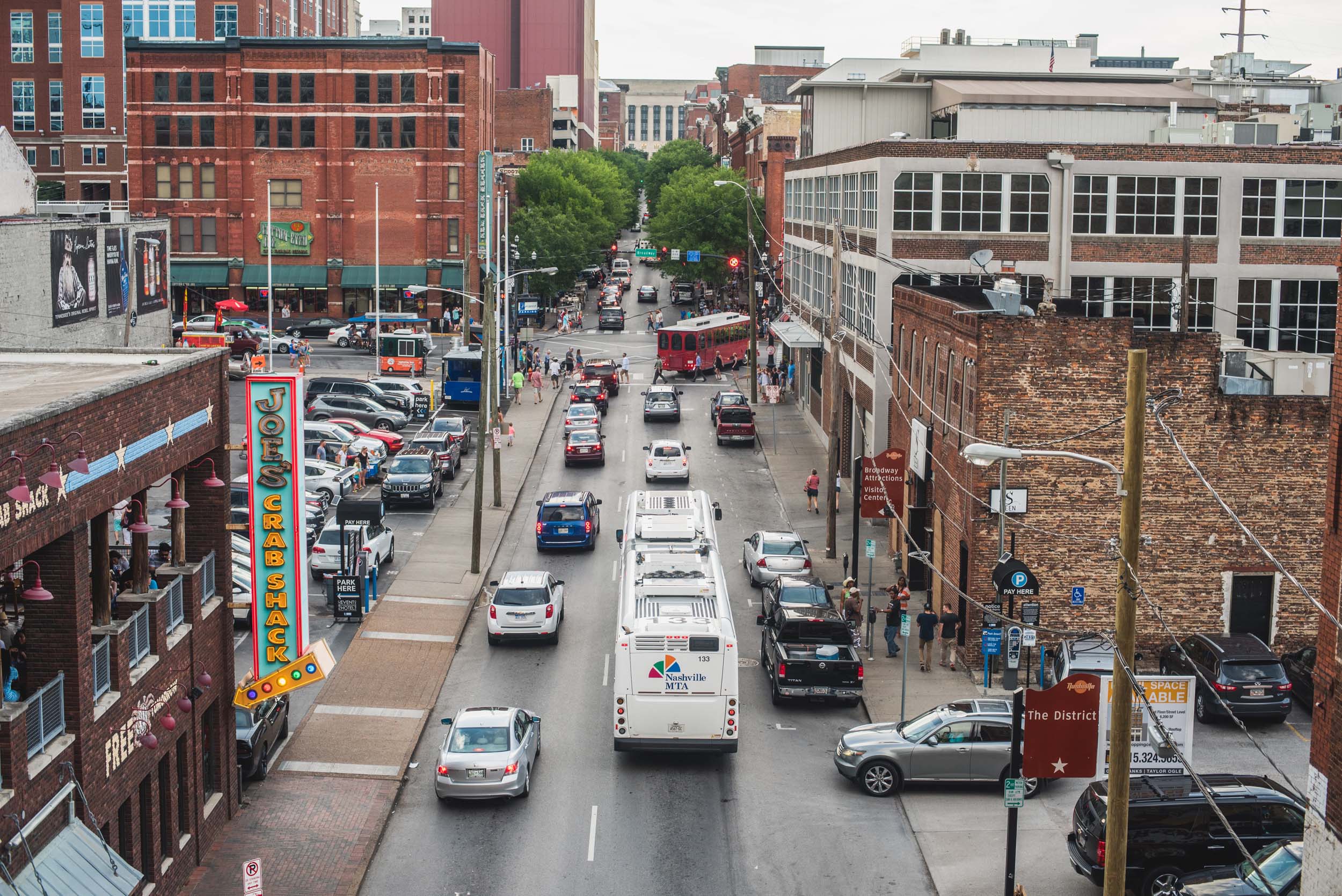 Best Restaurants in Nashville
Hot chicken is Nashville's signature dish and Hattie B's, with locations in Midtown and West Nashville, serves up some of the best. Be careful: Their "Shut the cluck up!" sauce is for serious spice lovers only.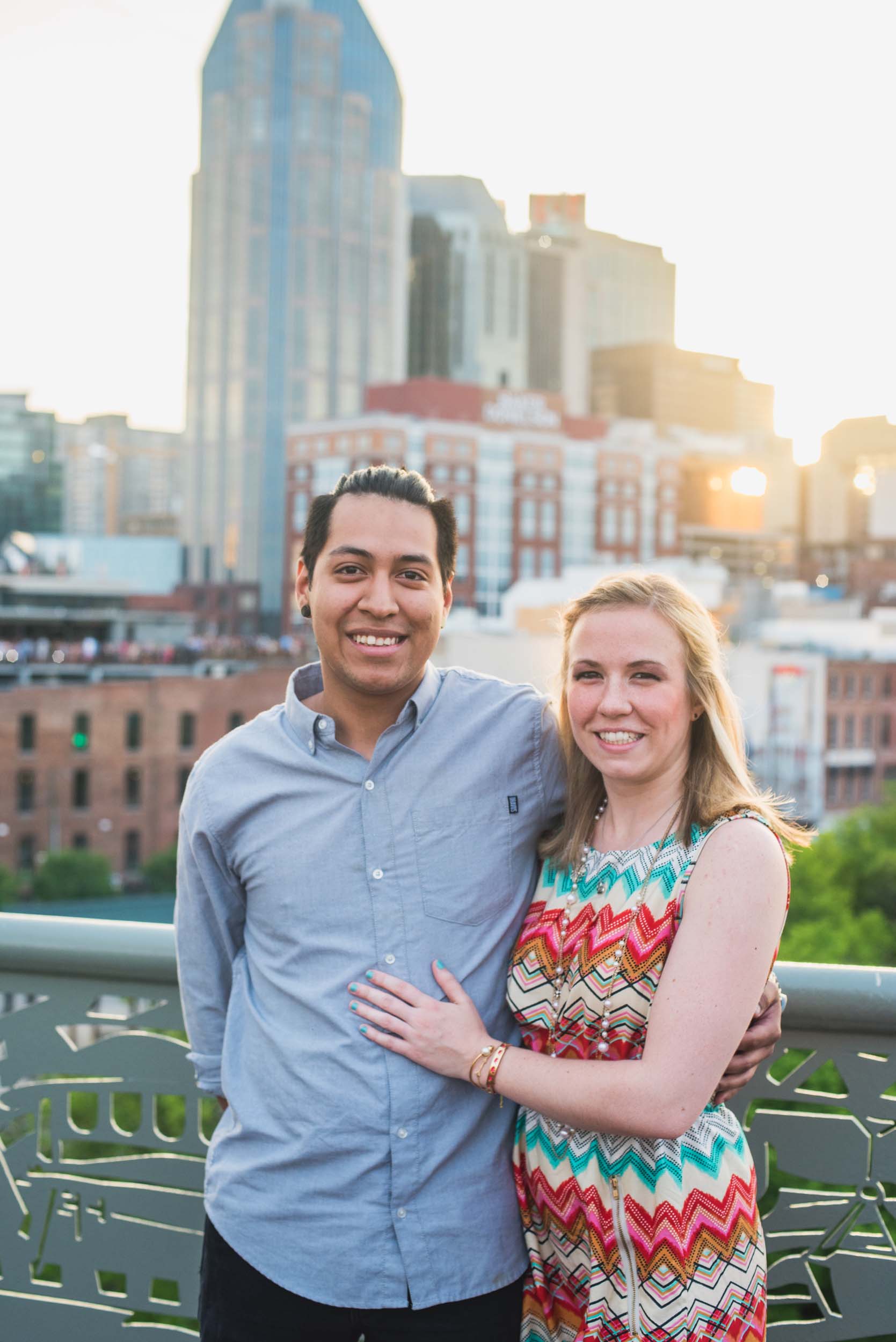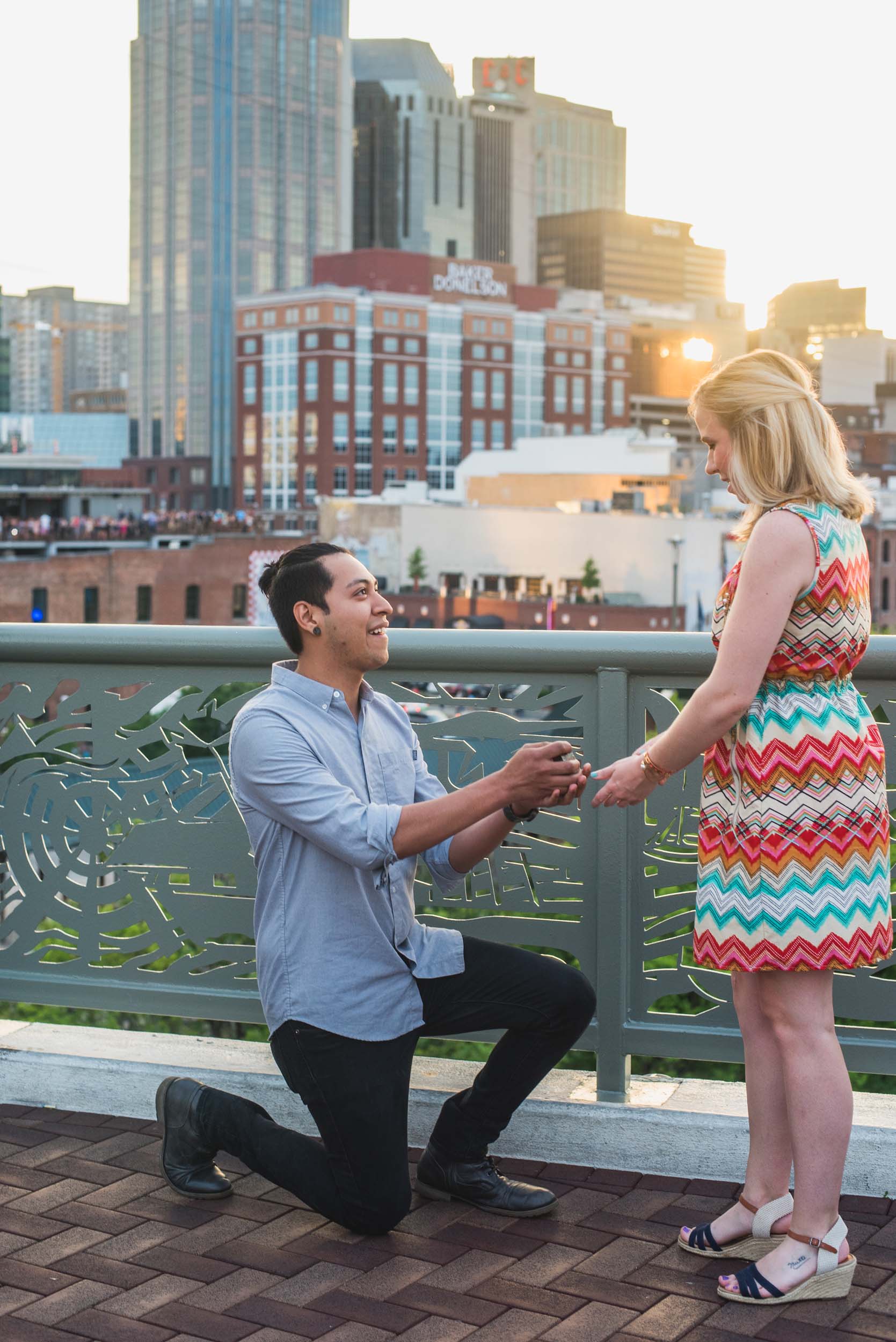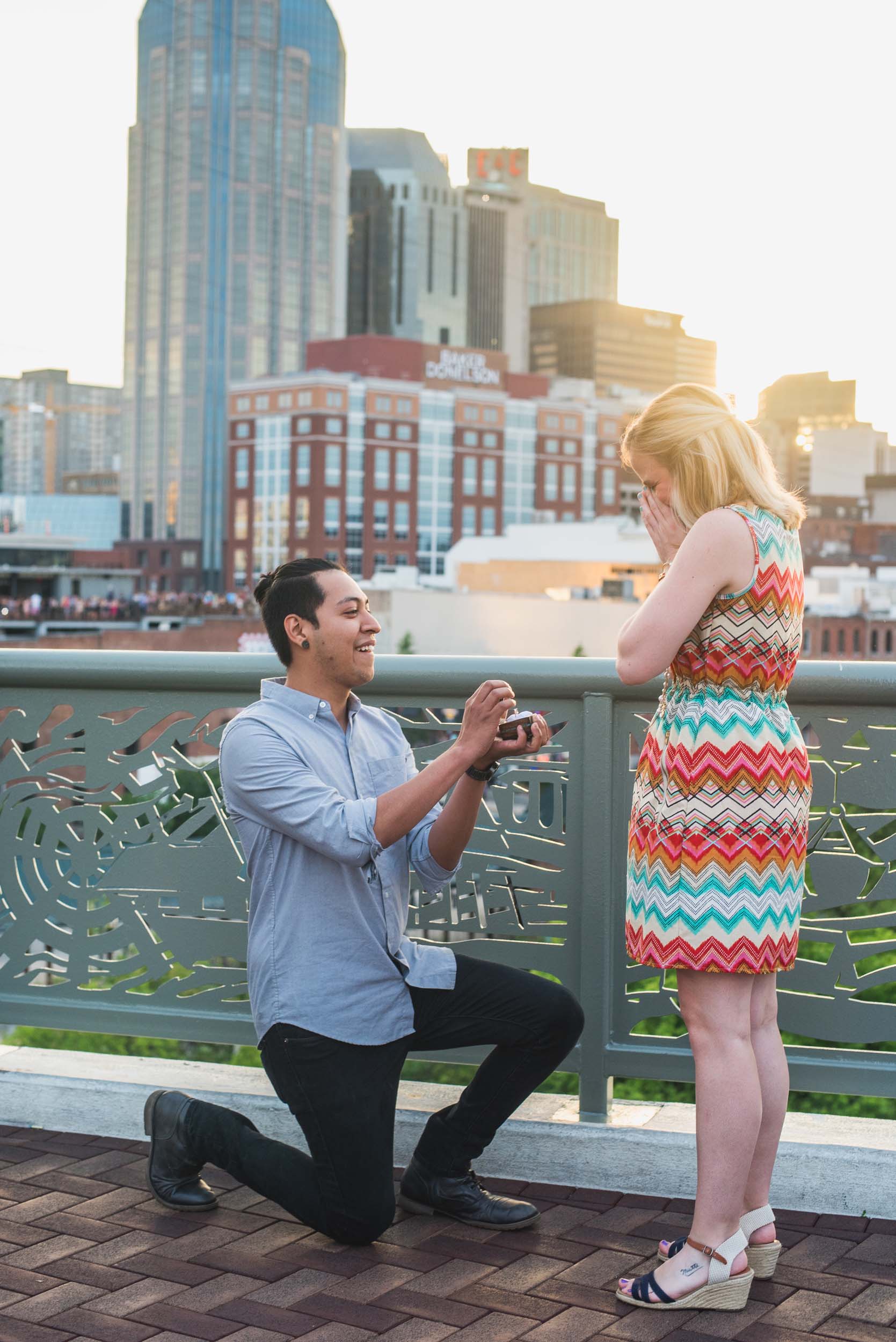 Located in the historic 100-year-old Werthan Factory building in Germantown, Rolf and Daughters menu is a take on "modern peasant food." Dine at the bar for one of the best restaurant experiences in Nashville.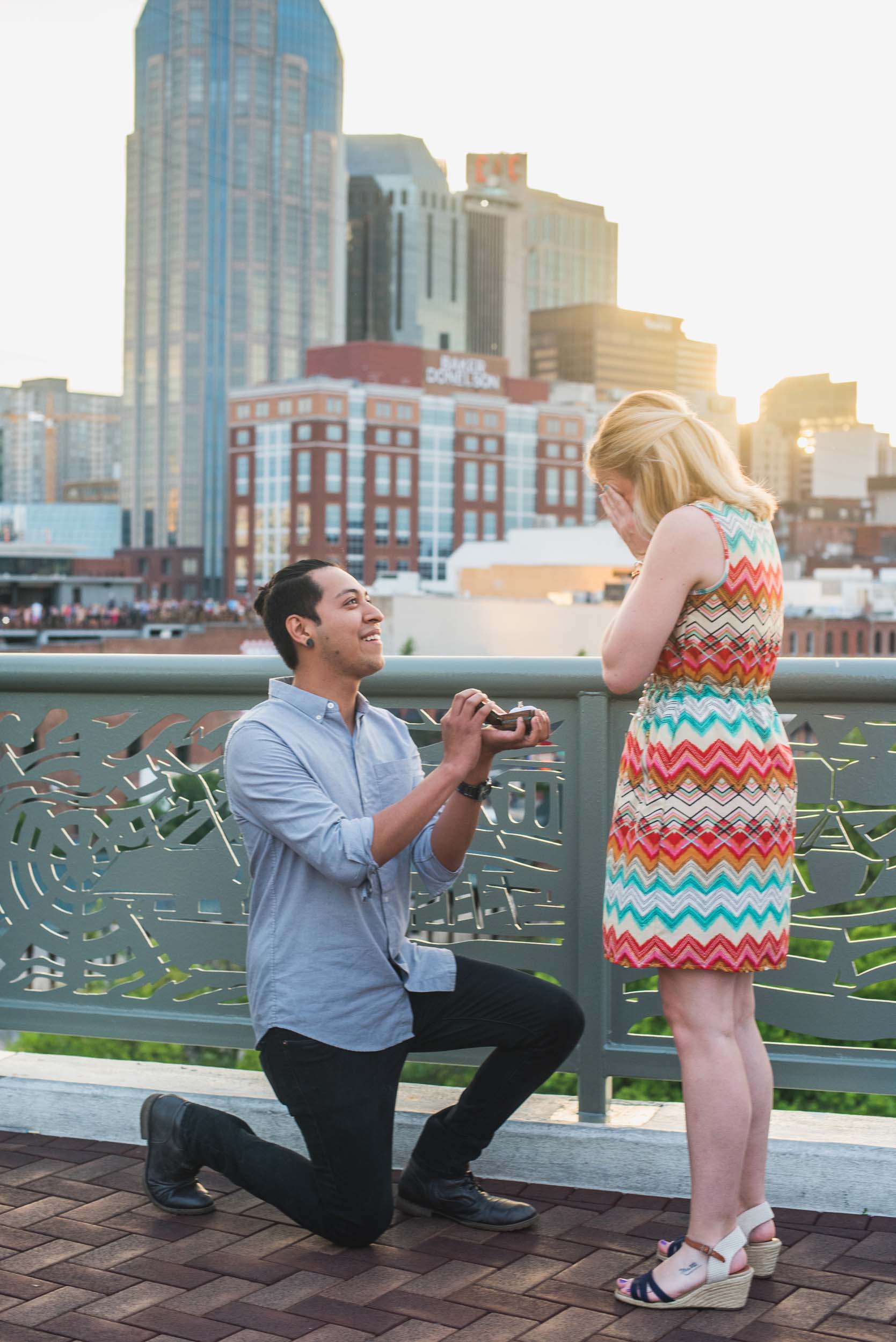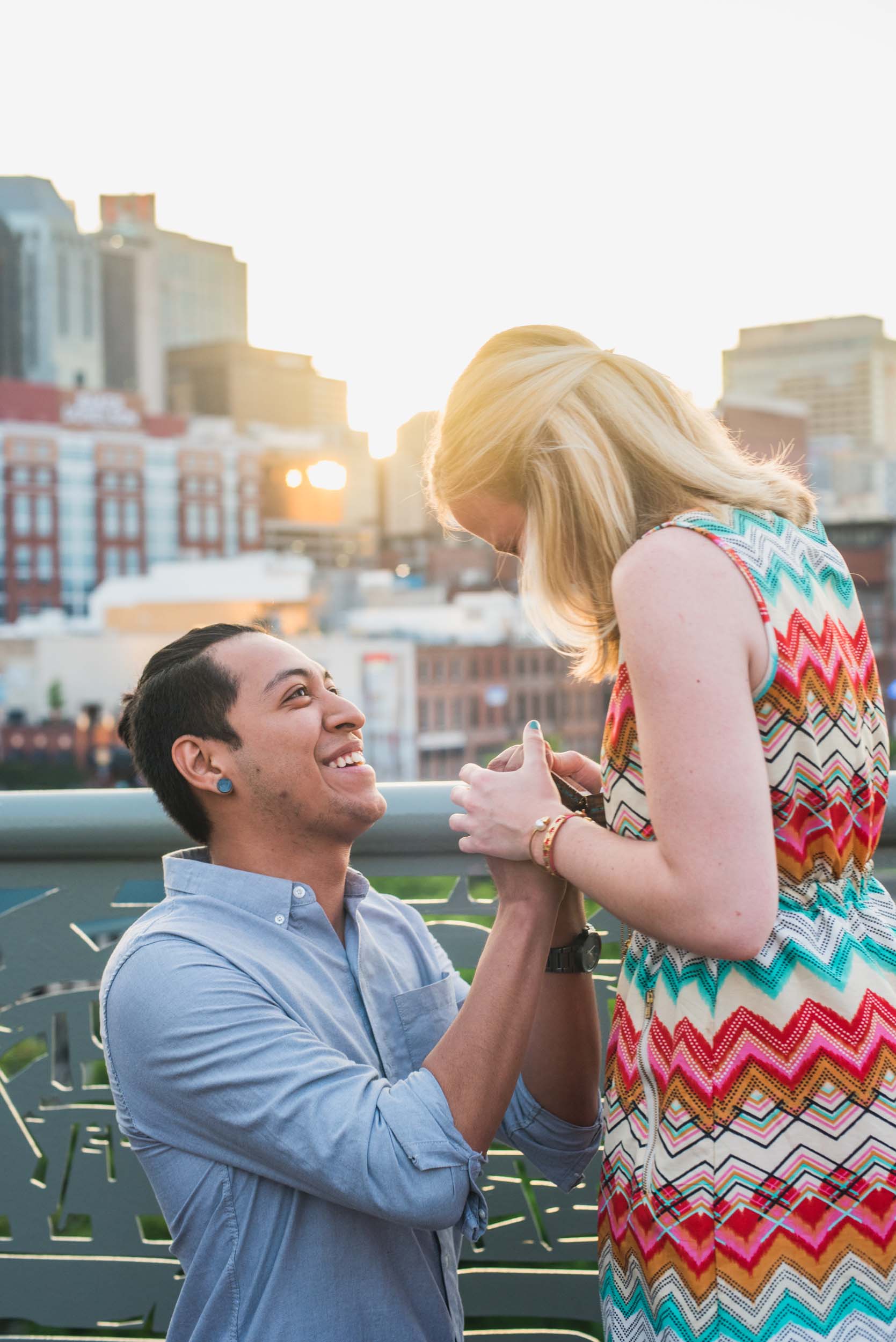 For an adventurous dining experience, head to City House for "Sunday Supper," when award-winning chef Tandy Wilson crafts a unique menu every Sunday. Recent Sunday menus included inspired dishes like chicken fat popcorn and liverwurst bruschetta.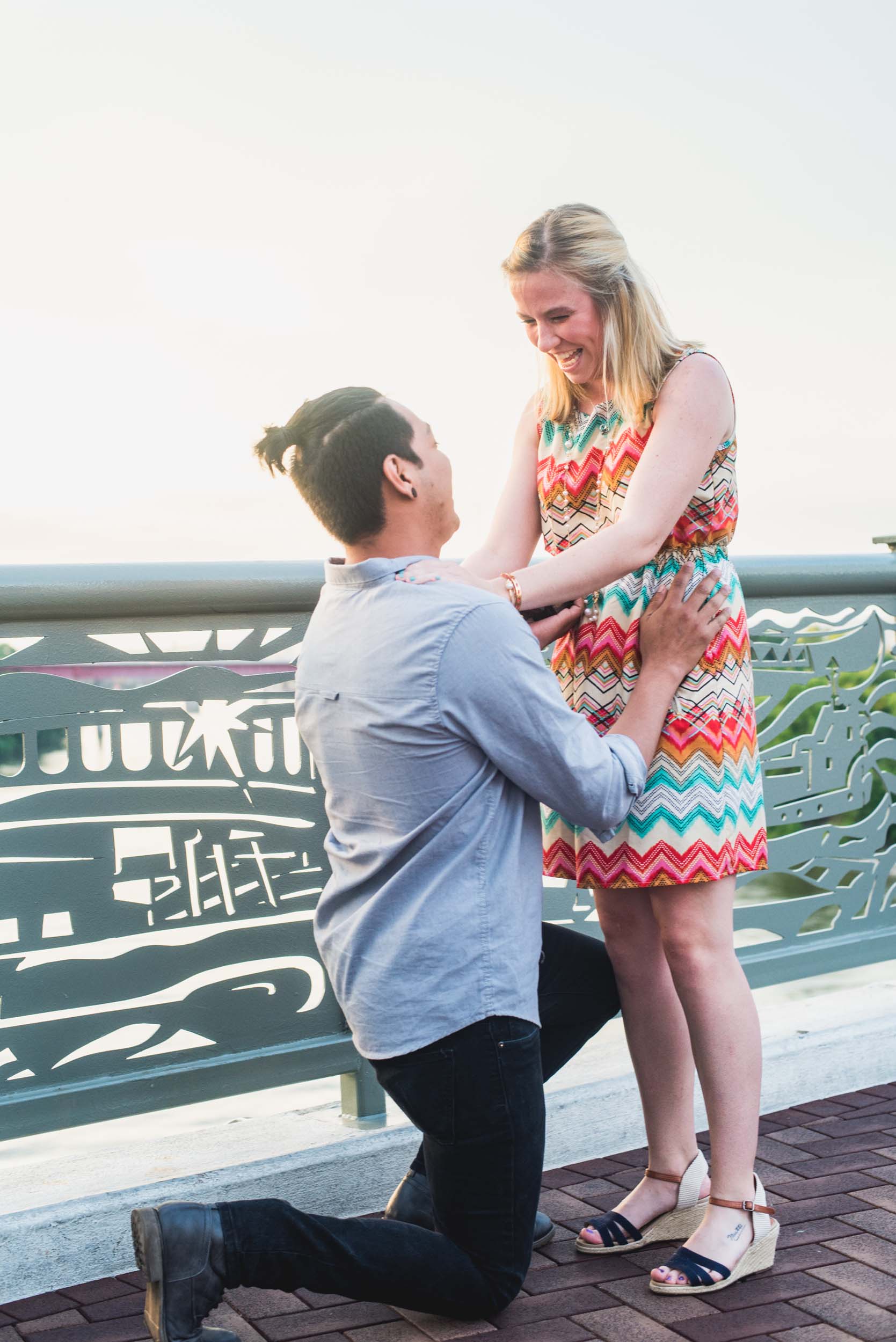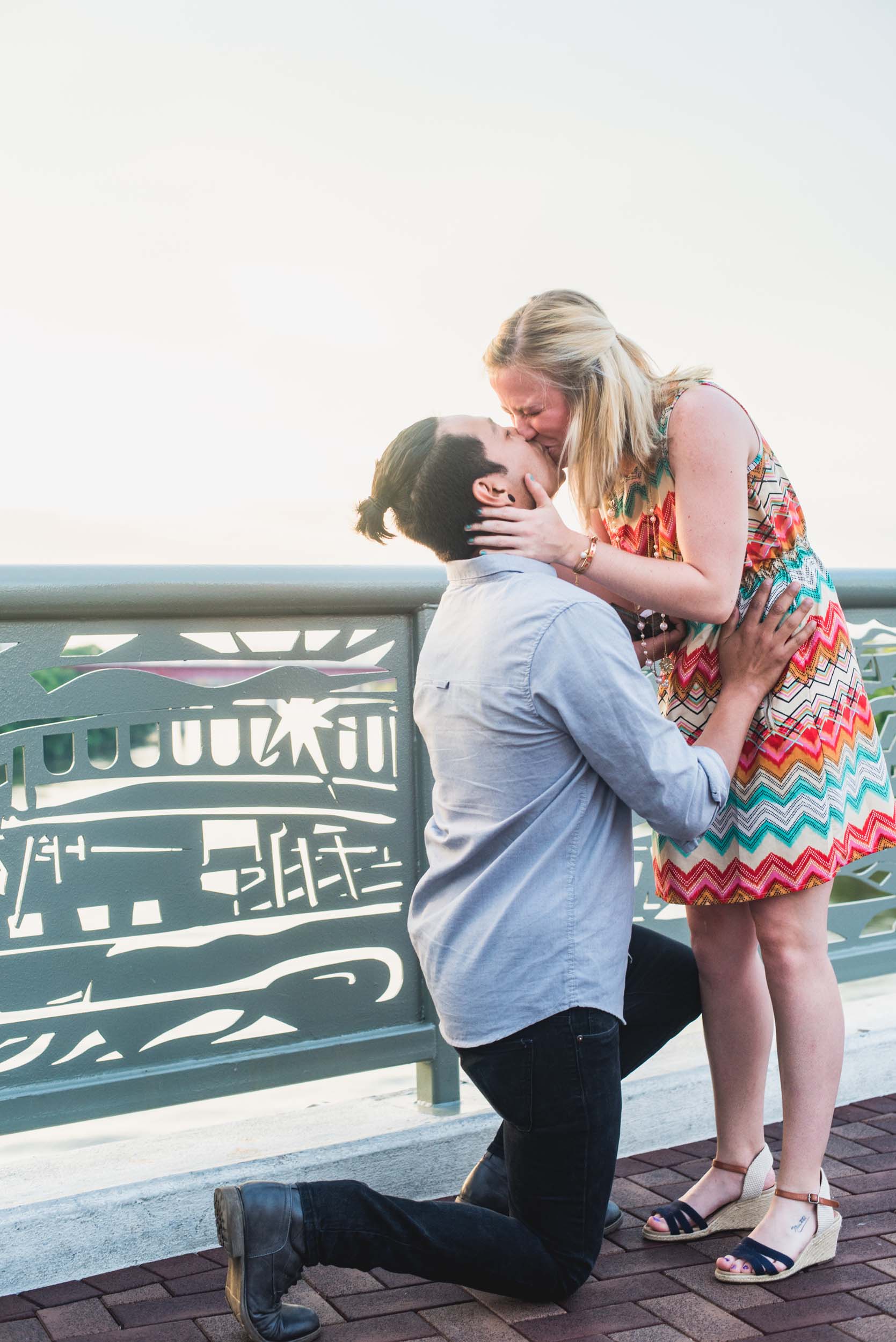 Must See Attractions in Nashville
For epic Nashville skyline views, take a walk along the John Seigenthaler Pedestrian Bridge. The bridge has been closed to cars since 1998 and is one of the longest pedestrian bridges in the world. Bonus: This local Nashville landmark has been featured in several famous country music videos.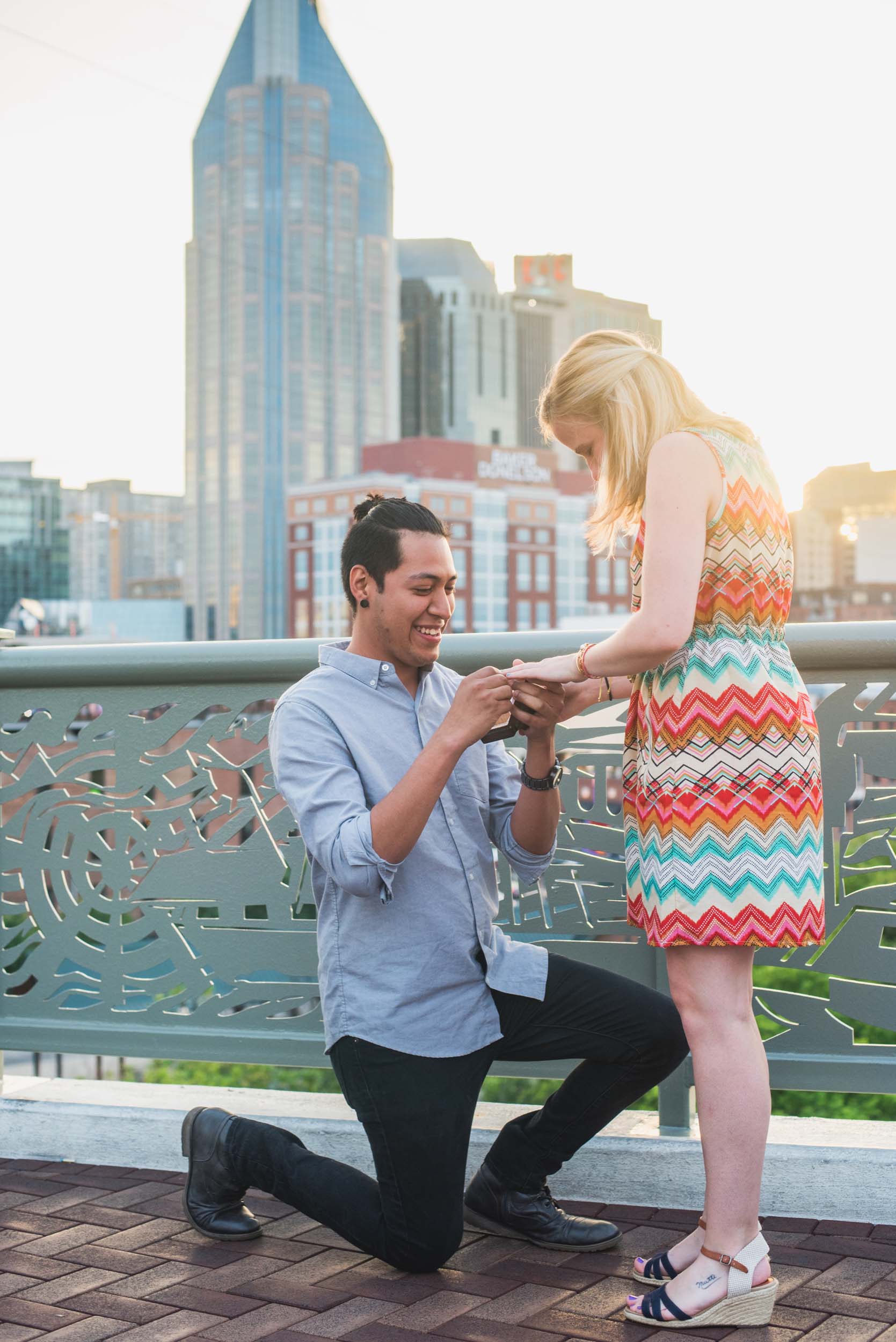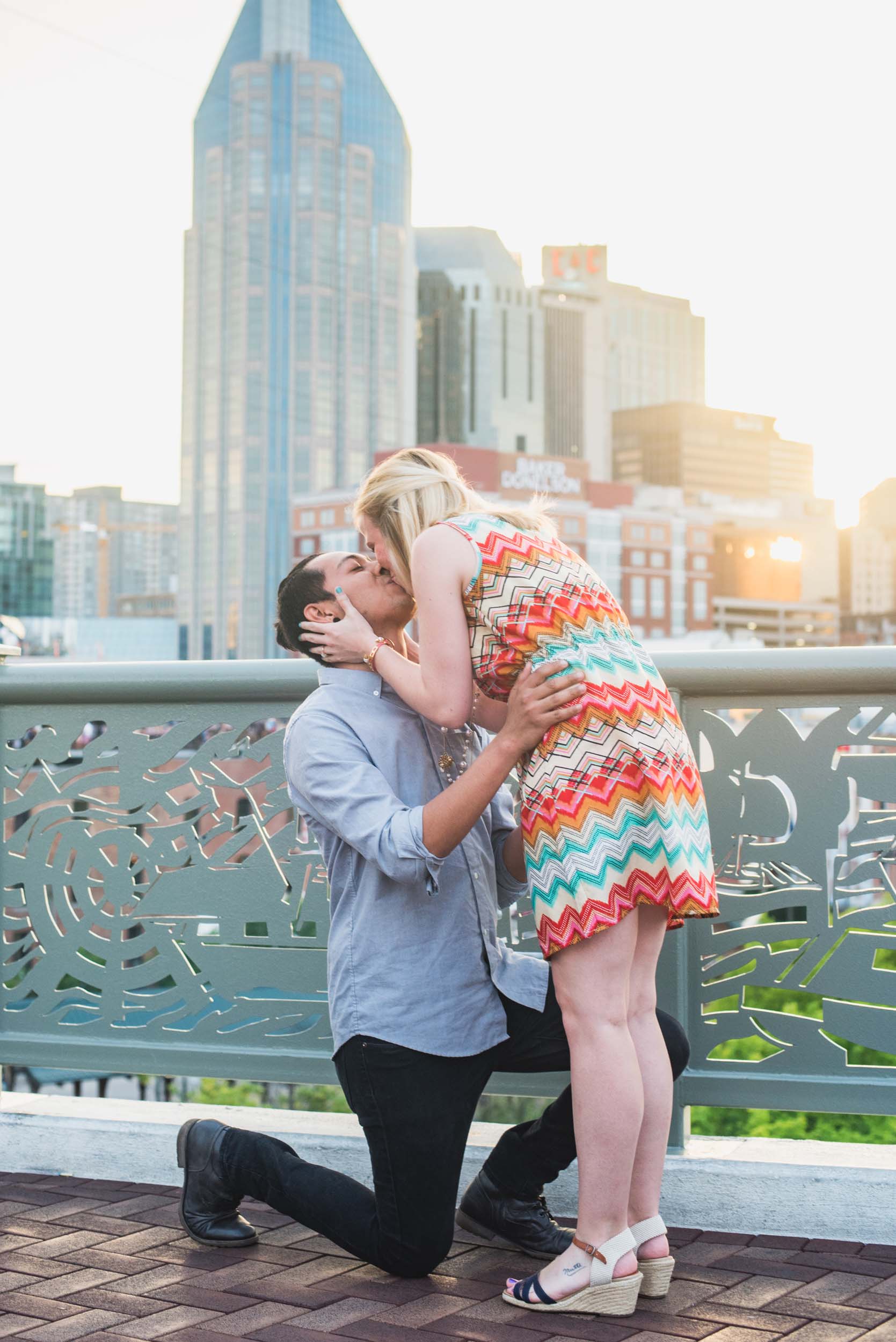 Learn all about the "Man in Black" at the Johnny Cash Museum. Through film footage, personal artifacts, memorabilia and, of course, his music, the museum tells the story of Cash's life from childhood through fame.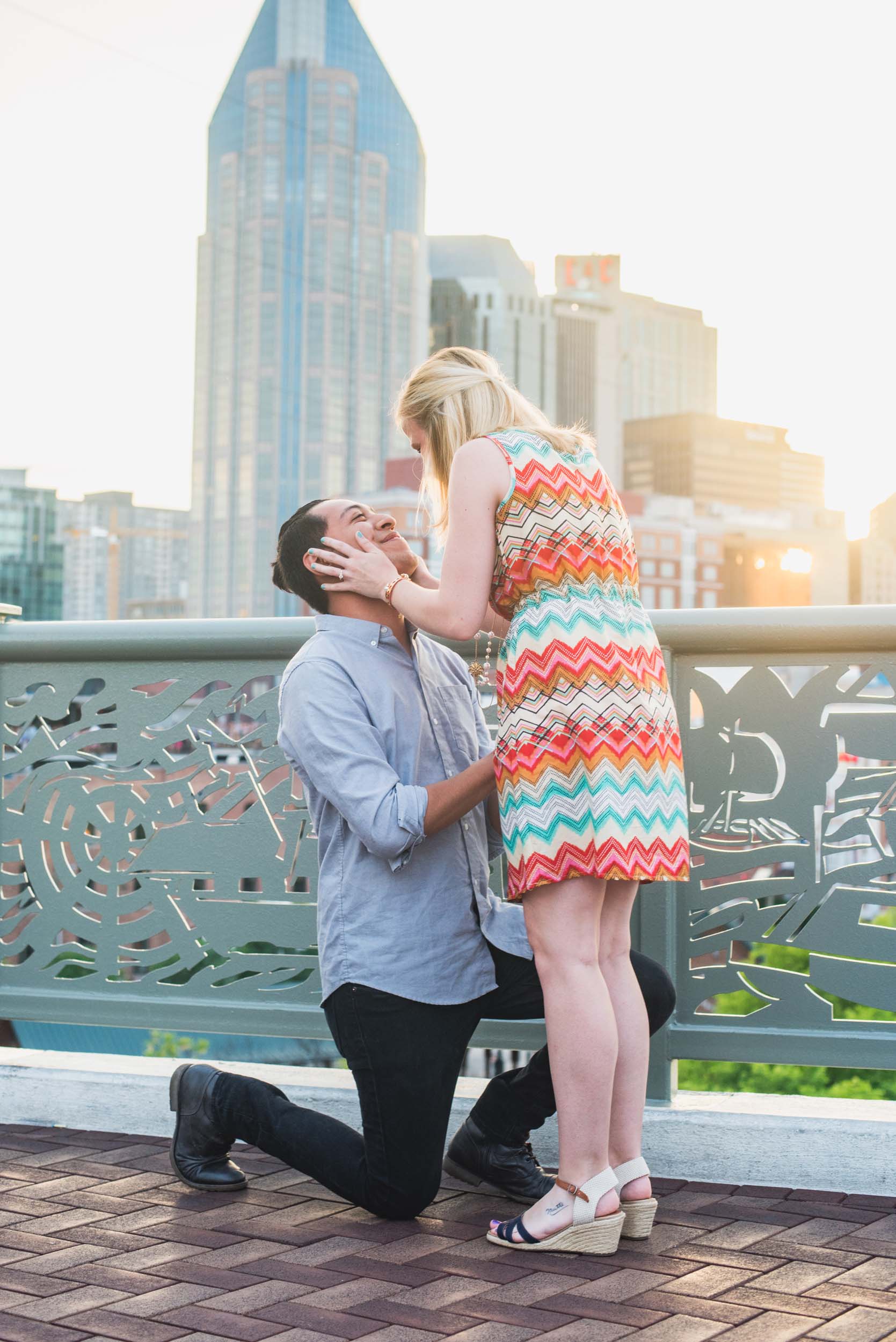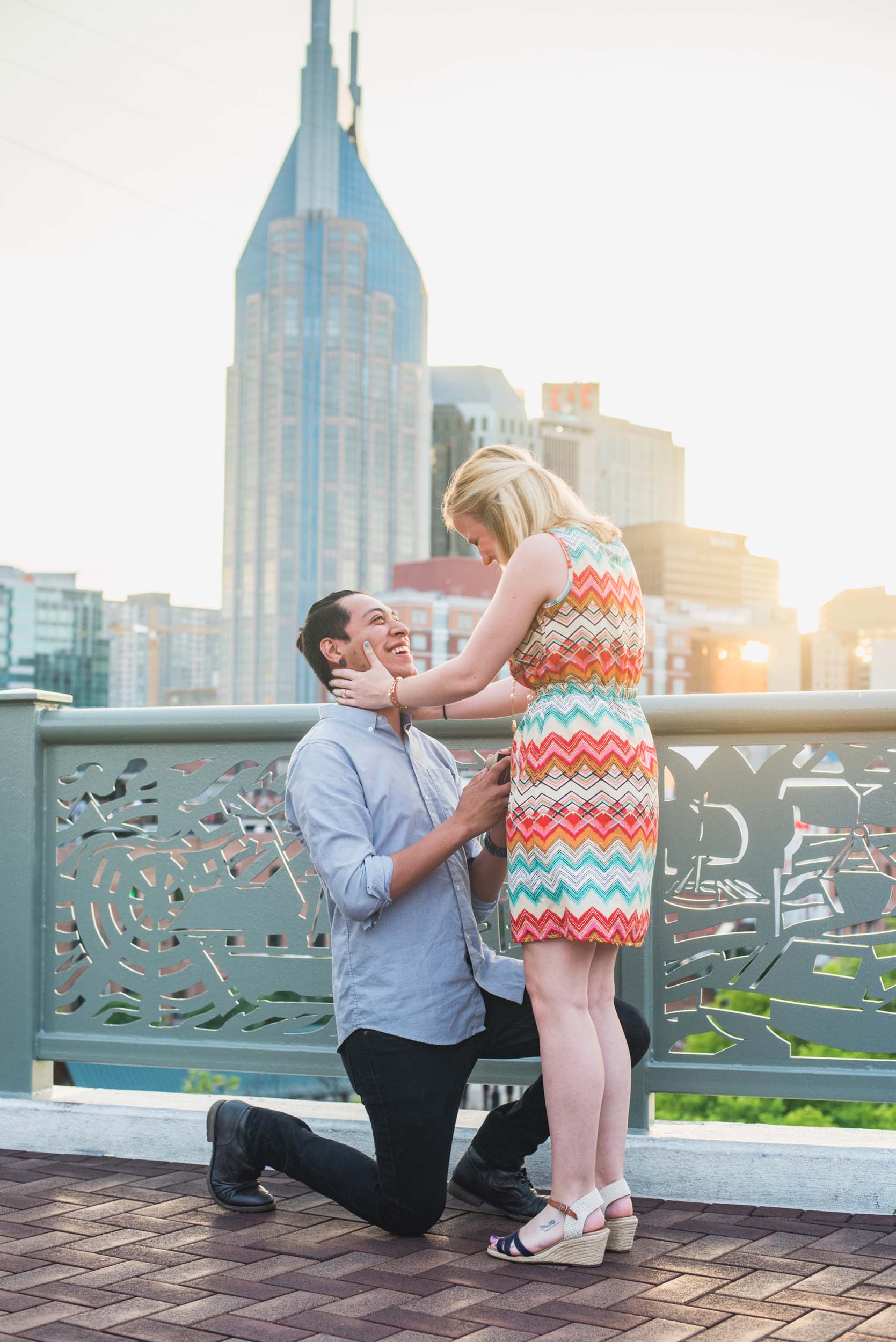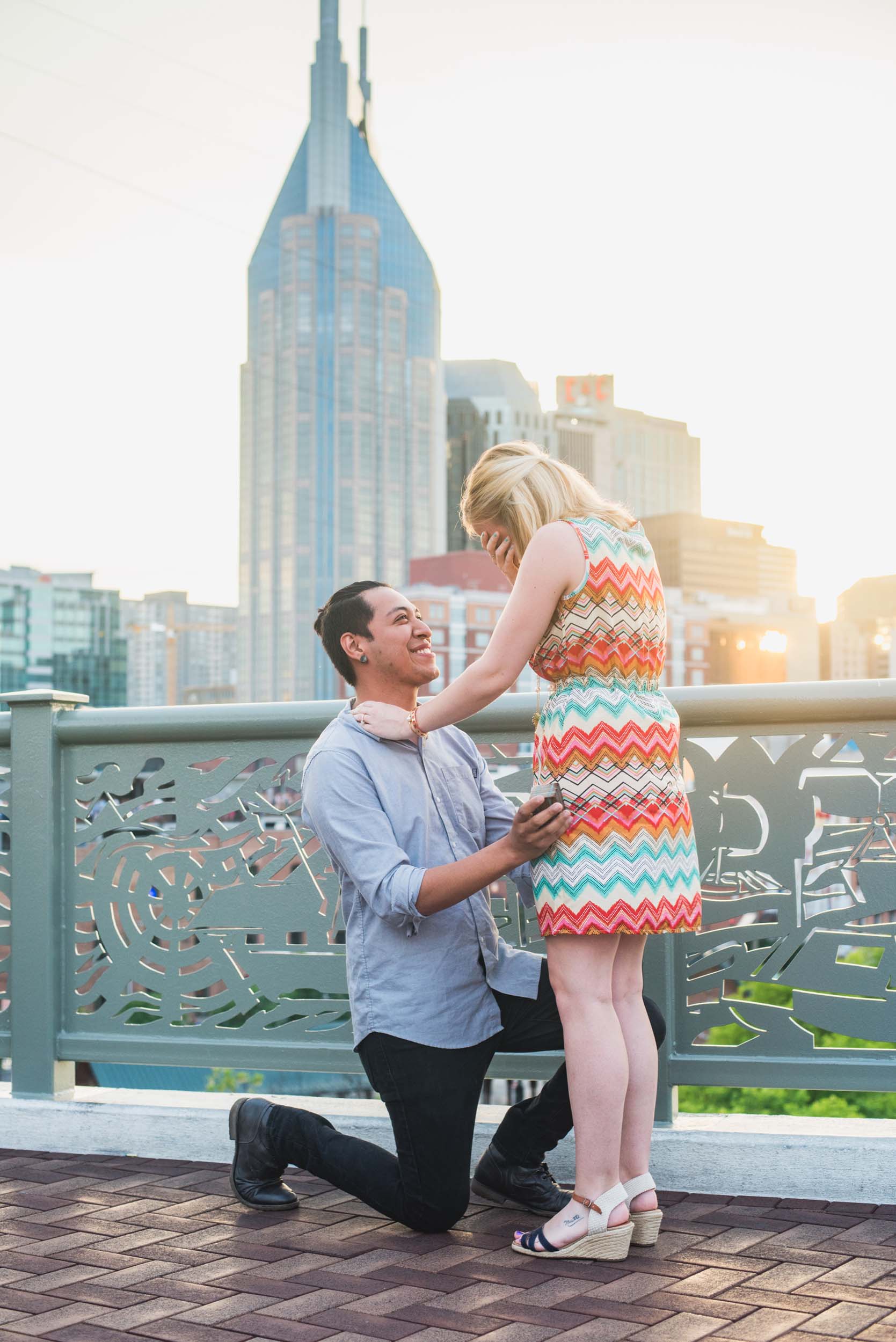 For anyone who appreciates the finer points of whiskey (or anyone who wants to learn more), Nelson's Green Brier Distillery offers tours and tastings which will show you the history of the distillery. Taking you from the distillery's past to the modern production floor and ending in the distillery's tasting room, you'll be a whiskey aficionado by the time you're through.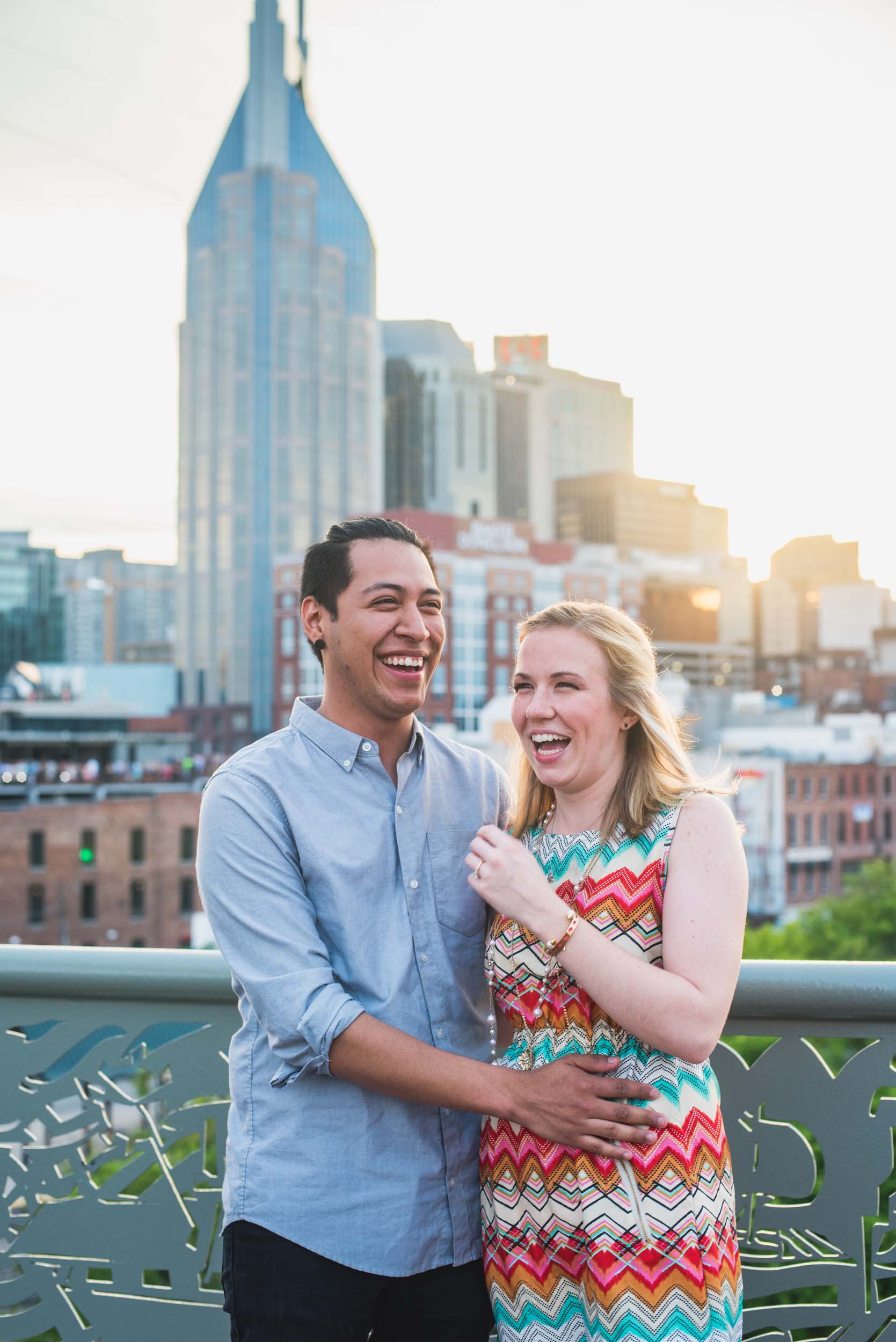 Things To Do in Nashville
It wouldn't be a proper Nashville trip without live music. Head to the iconic Station Inn for a laid-back night of bluegrass. For more of a honky-tonk vibe, go to the historic Tootsie's Orchid Lounge.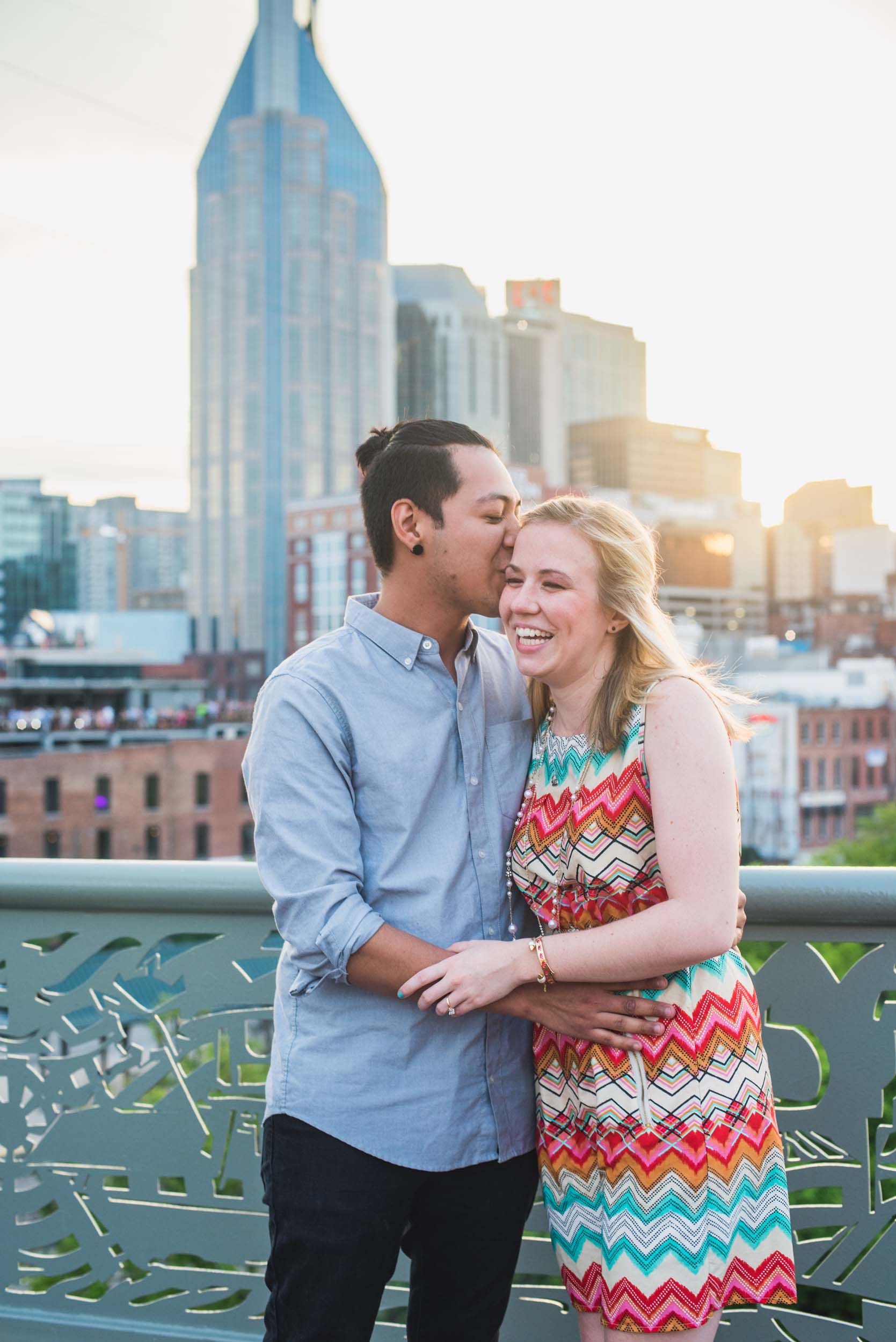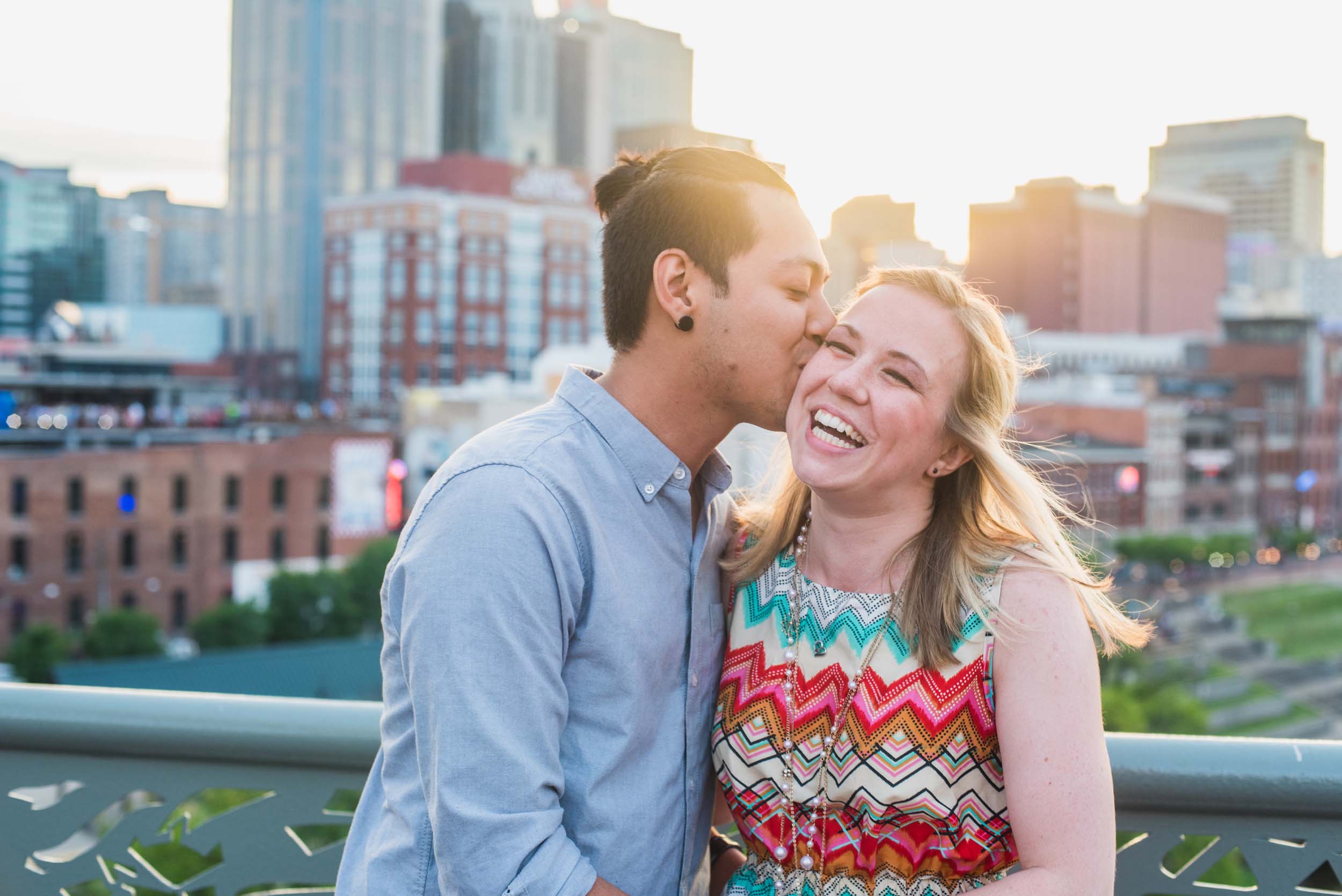 And to end the evening of kitschy fun? Get a few games of bowling in at Pinewood Social, a more modern take on the classic bowling alley. Touted as a social gathering place, Pinewood Social offers top-notch dining morning and night, as well as fine cocktails, mocktails and everything in between. Two dipping pools and a bocce court round out the entertainment offerings.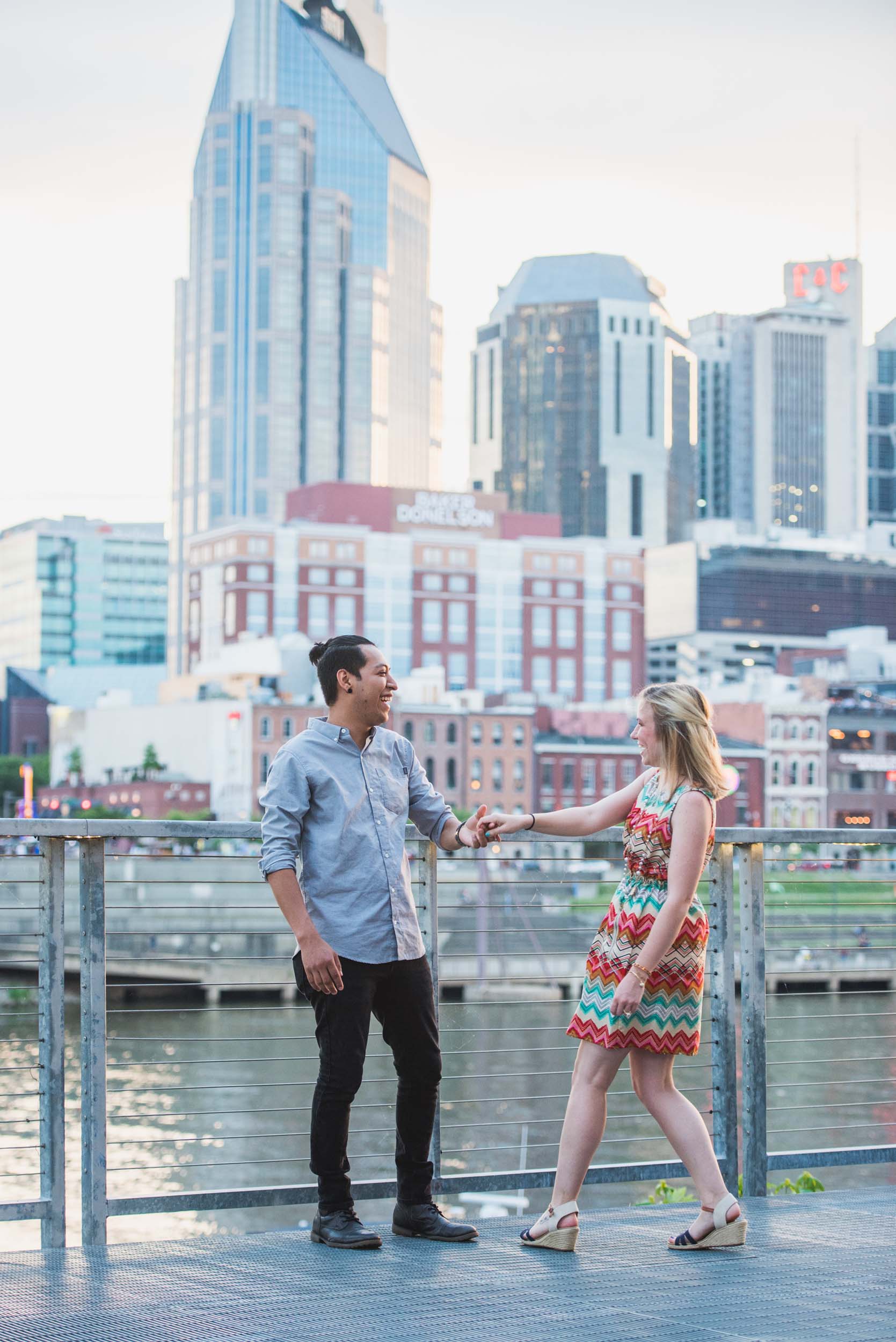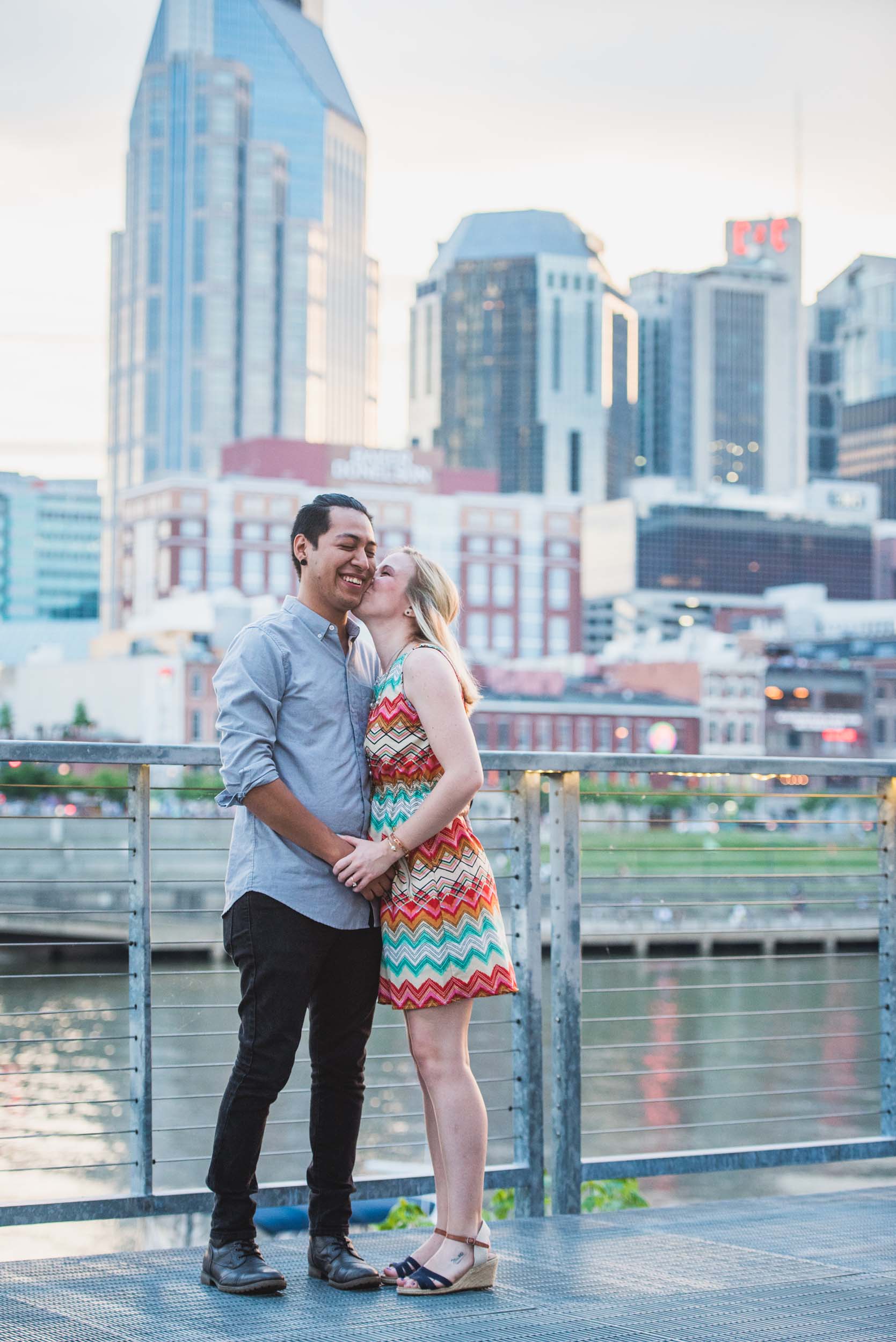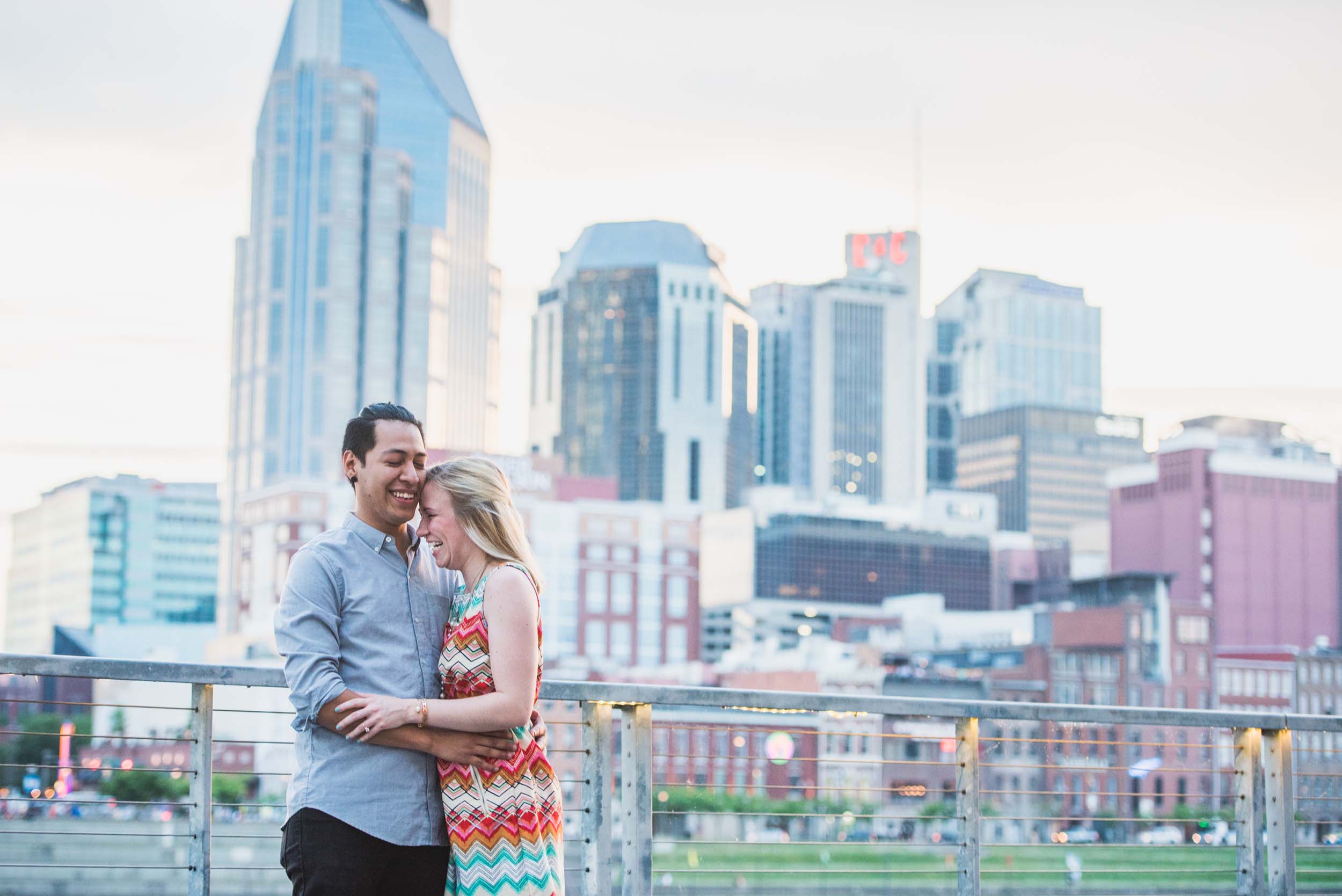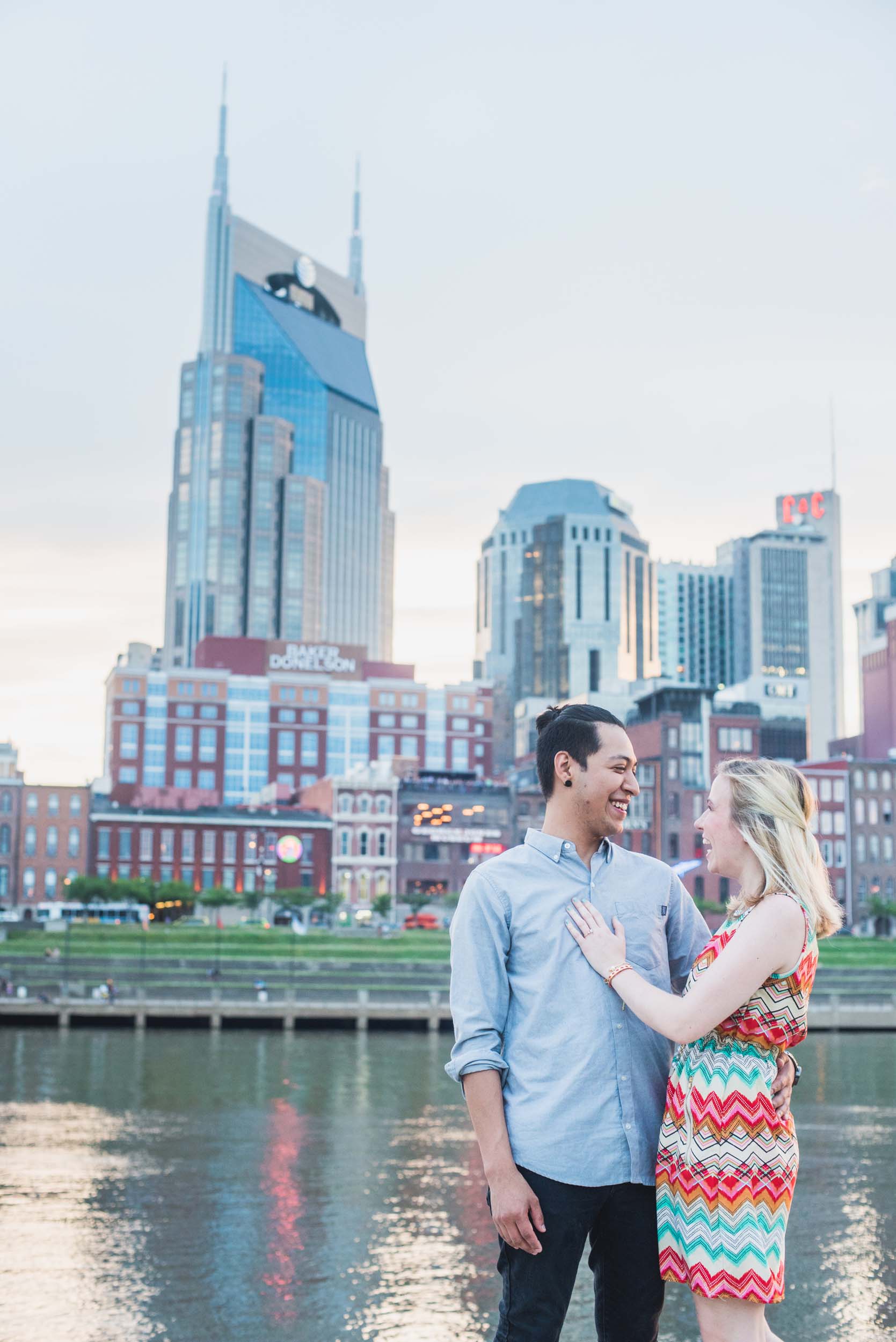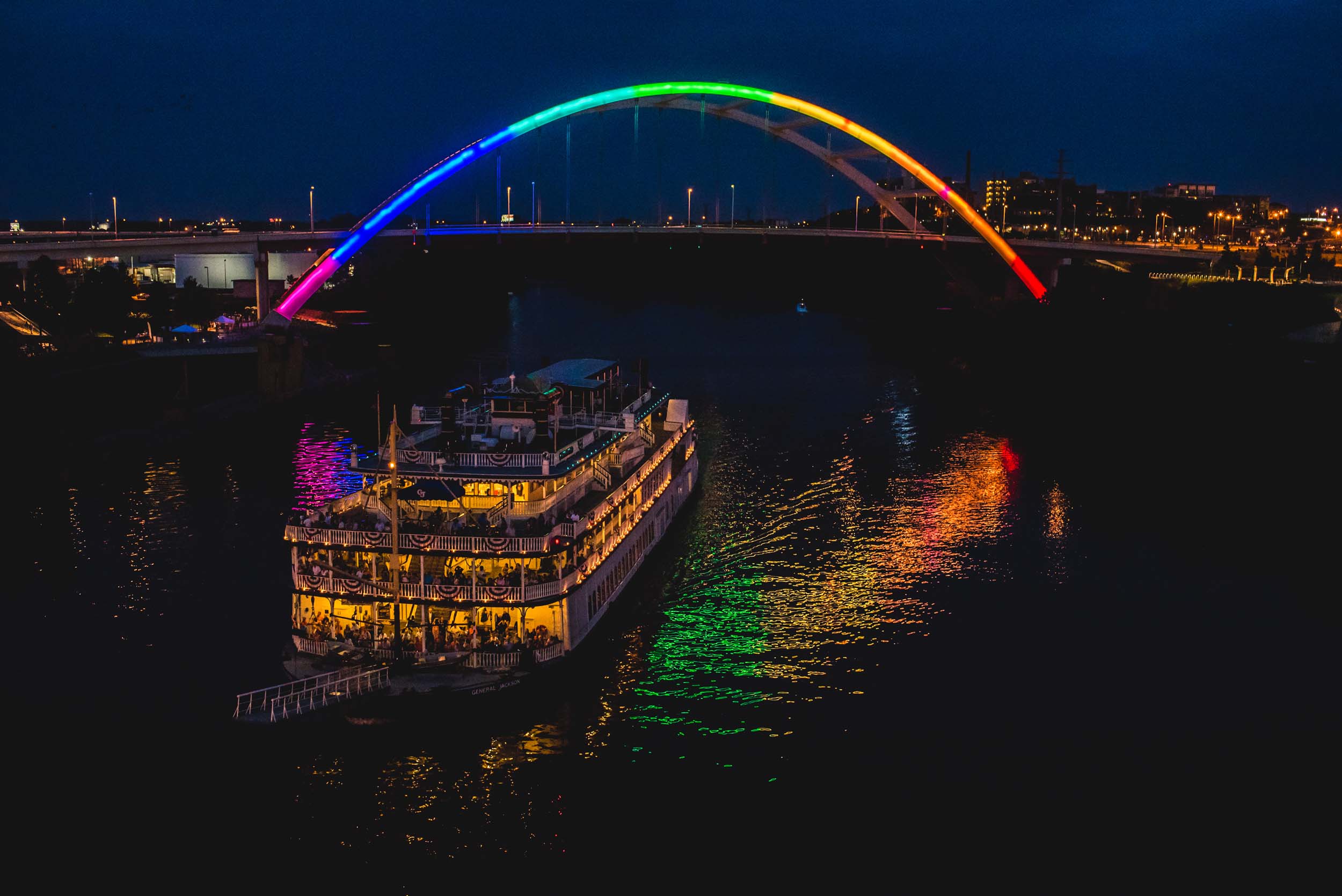 Flytographer: Kevin in Nashville
Hire a Vacation Photographer Today
See more: couples – engagement – love – Nashville – proposal – Travel Guide