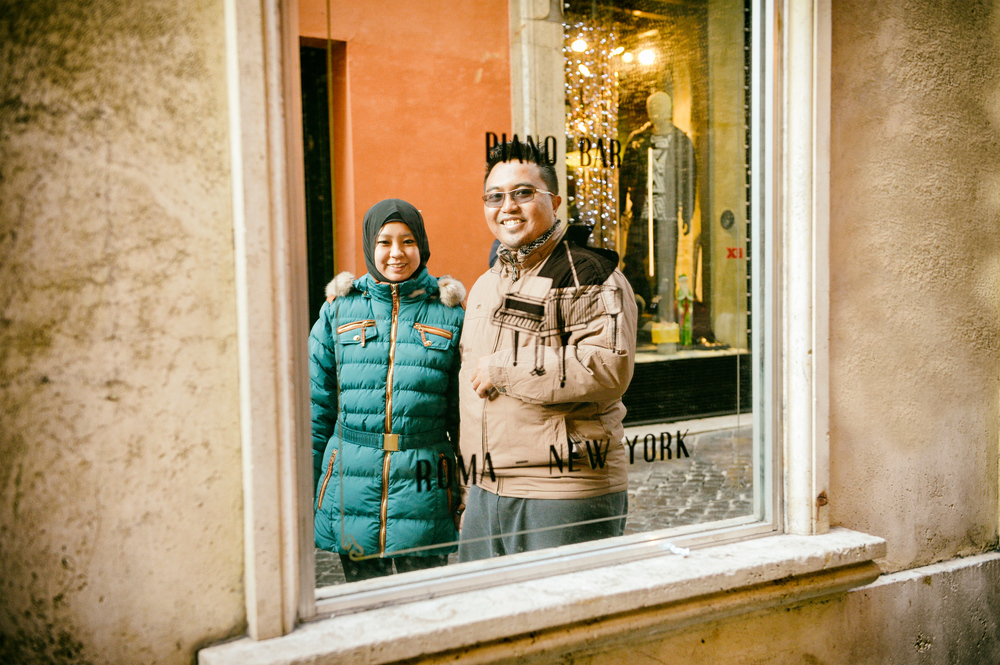 After their wedding in Singapore, Hakeem & Hidayah travelled to Europe for their honeymoon. They had a shoot already lined up for Paris, but decided to add on another in Rome after they arrived. Shoot Concierge Jen performed her magic and lined up Flytographer Roberta on short notice, who captured all the laughs – and yes, the dance moves – of these charming newlyweds.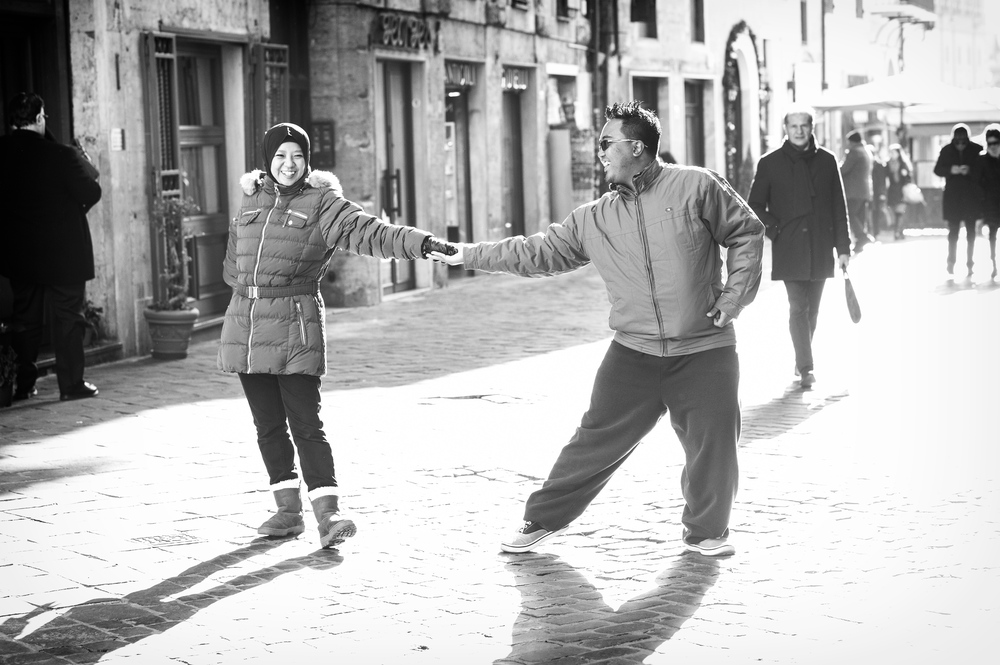 "We were on honeymoon. While in Rome, we decided to have some casual shots of us enjoying our trip. Hence, we dropped Jen an email. Due to the bad internet connection, we only managed to inform Jen the day before the shoot. Jen went out of the way and helped us engage a Flytographer for the shoot. We enjoyed our session with Roberta. She was very friendly and bubbly. We got comfortable instantly. During the 30min session, my wife and I strolled, danced,  jumped on a carousel and were constantly laughing. All the moments were nicely captured by Roberta. We were pleased. Lastly, we were surprised that the photos were sent to us within 48 hours! Wow! We are impressed!" – Hakeem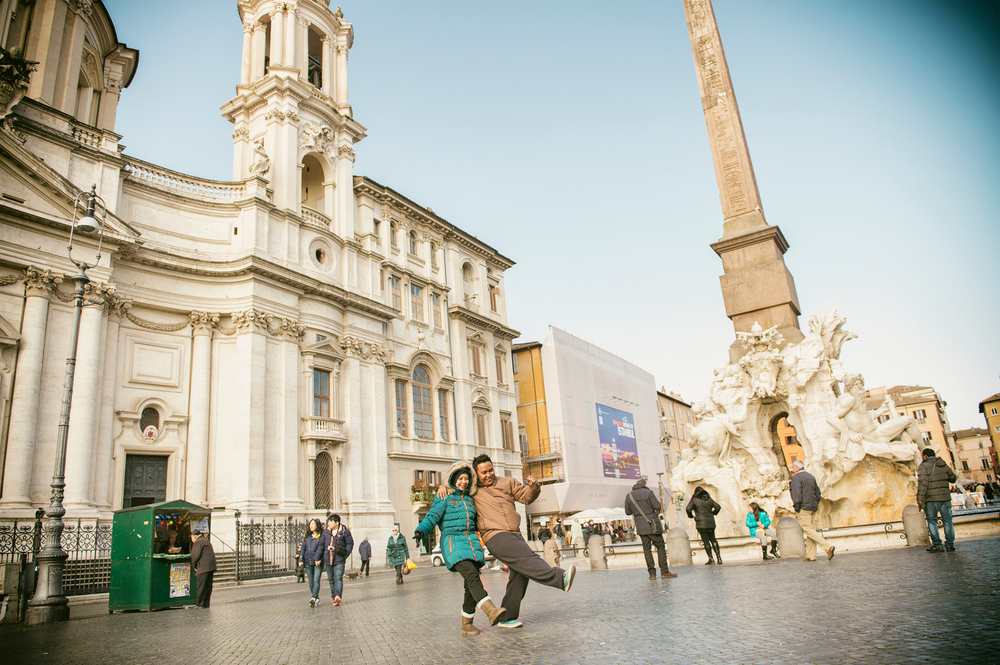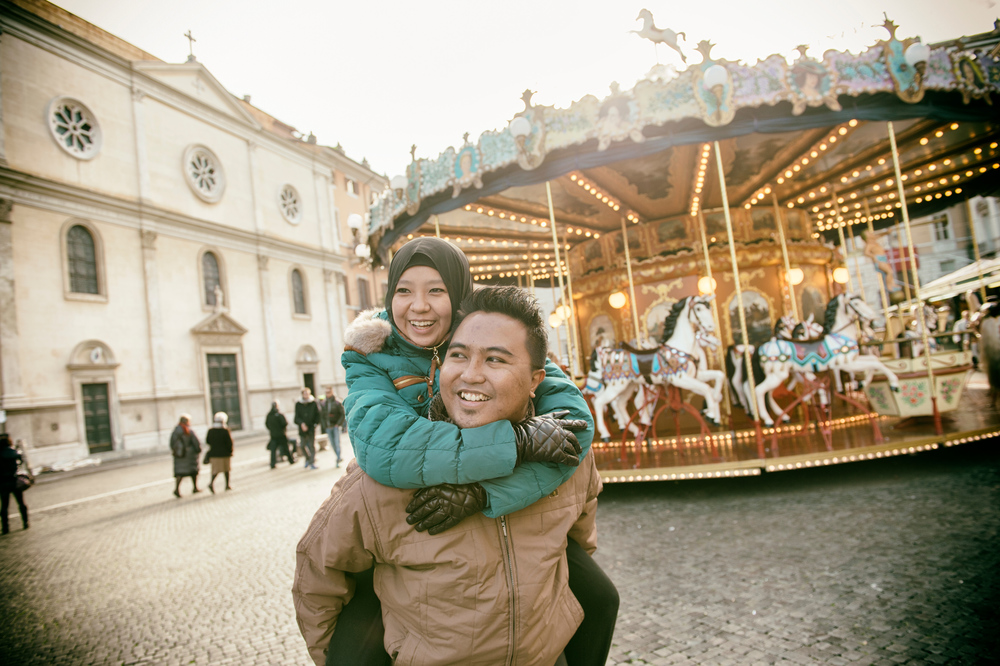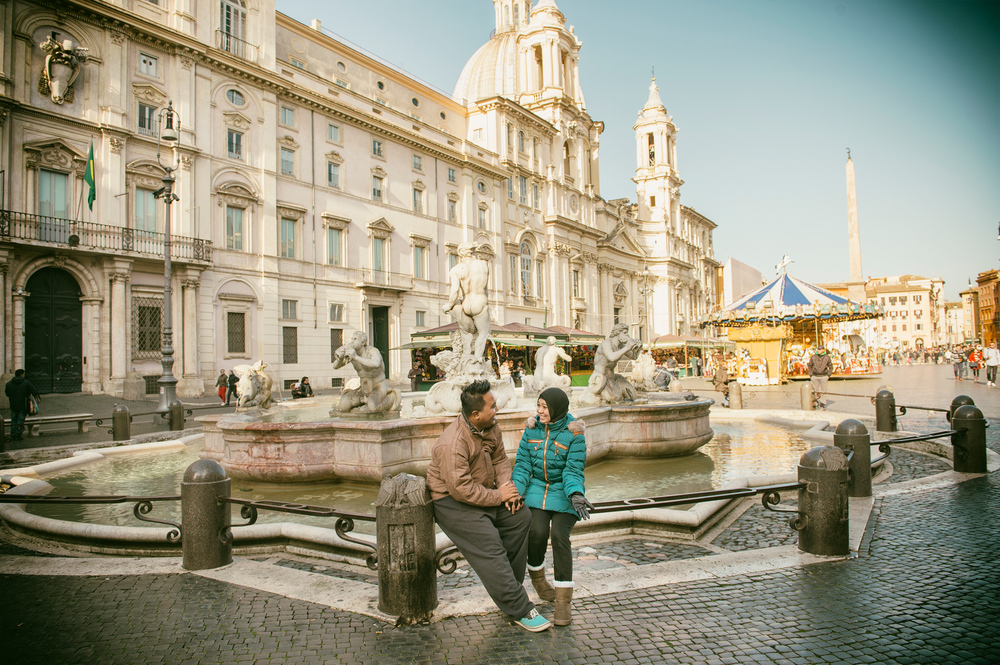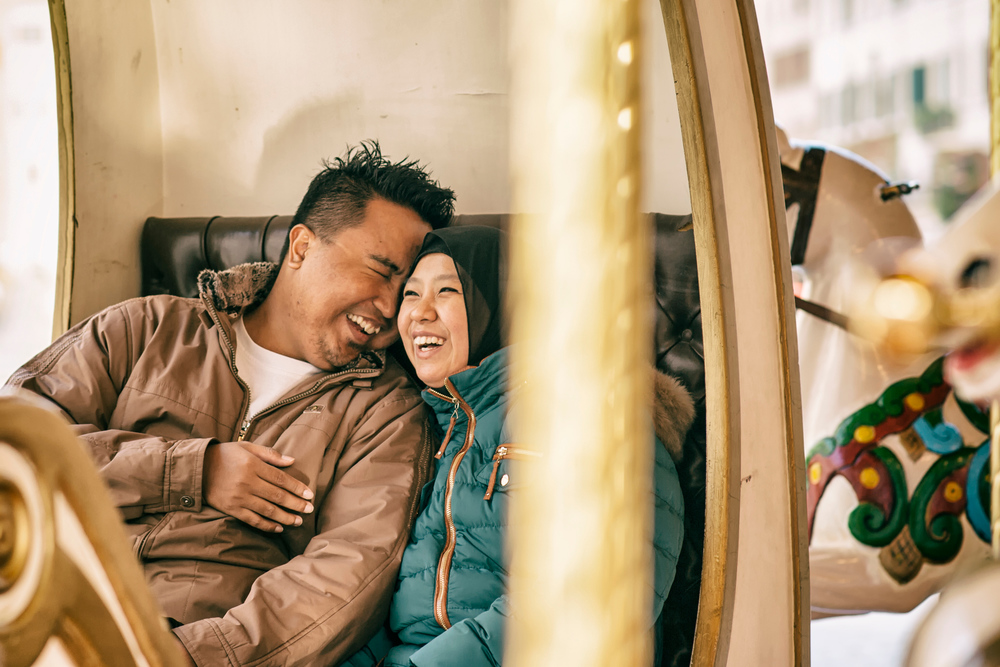 FLYTOGRAPHER: ROBERTA PERRONE
Next stop: Paris, where the couple donned their wedding outfits and met Flytographer Gonçalo at the Louvre. As in Rome, Hakeem & Hidayah danced and laughed and generally ended up with gorgeous photos of a couple very happy to spend their lives together.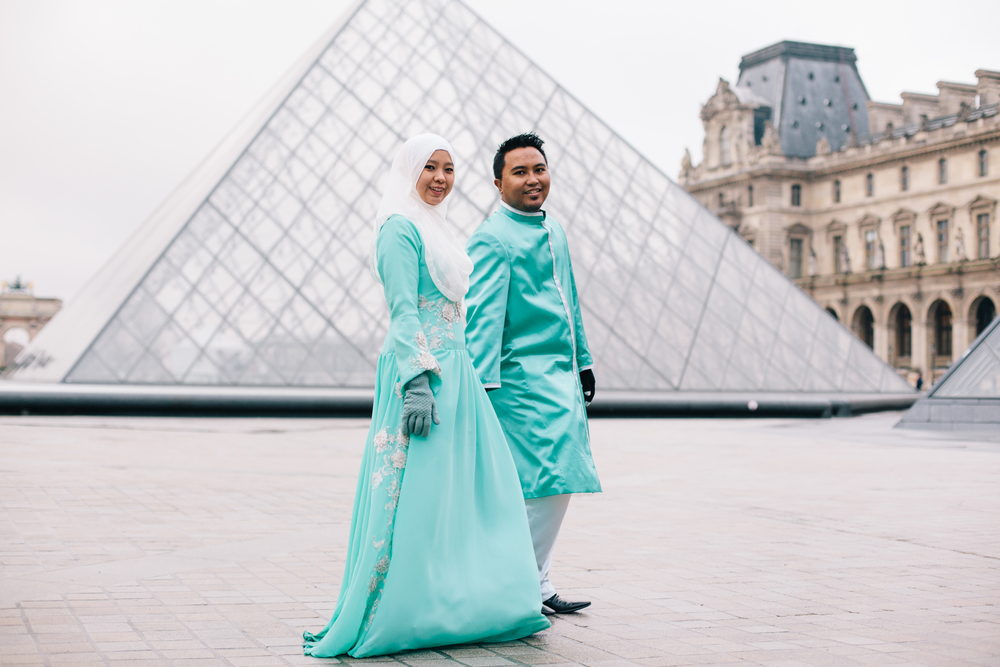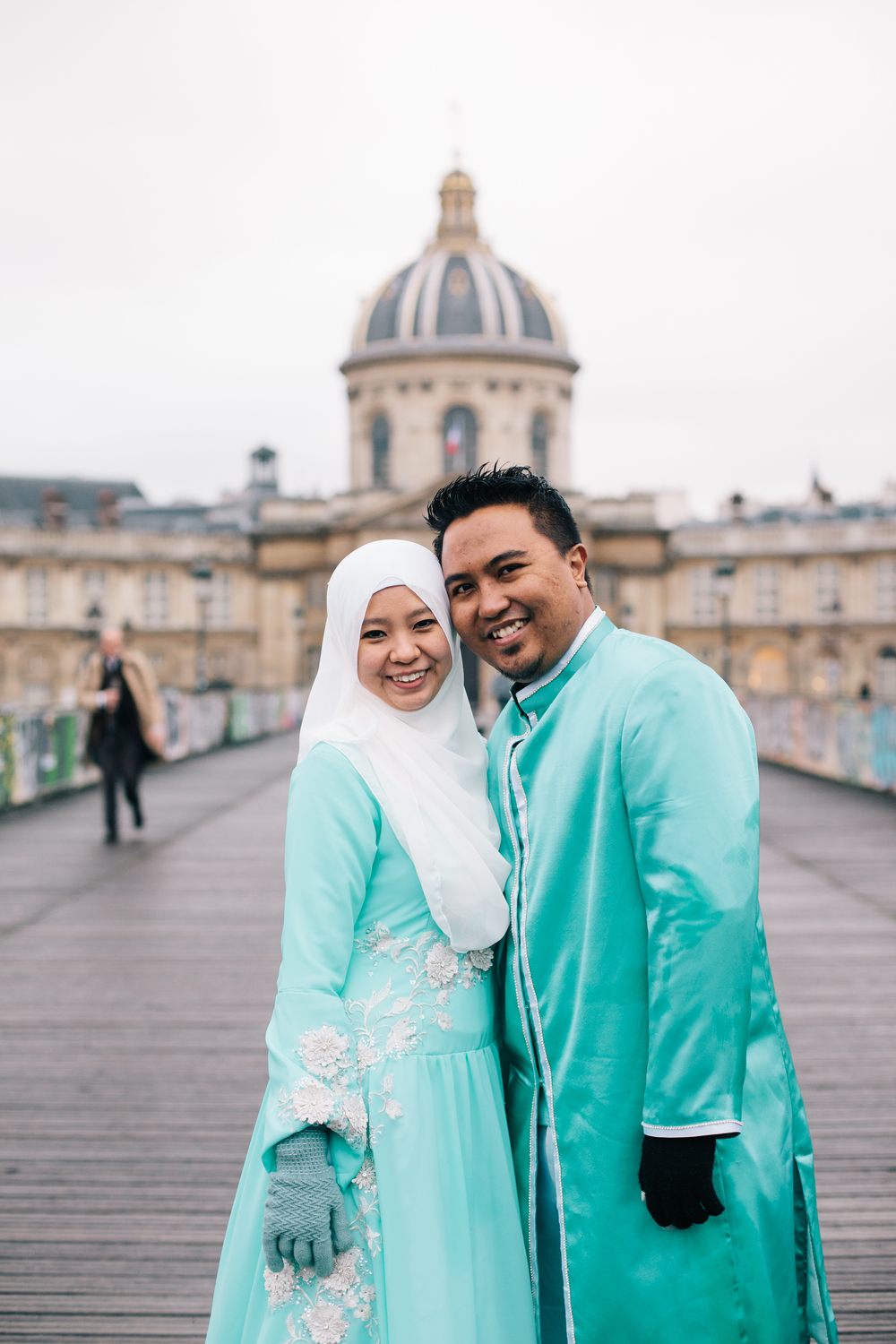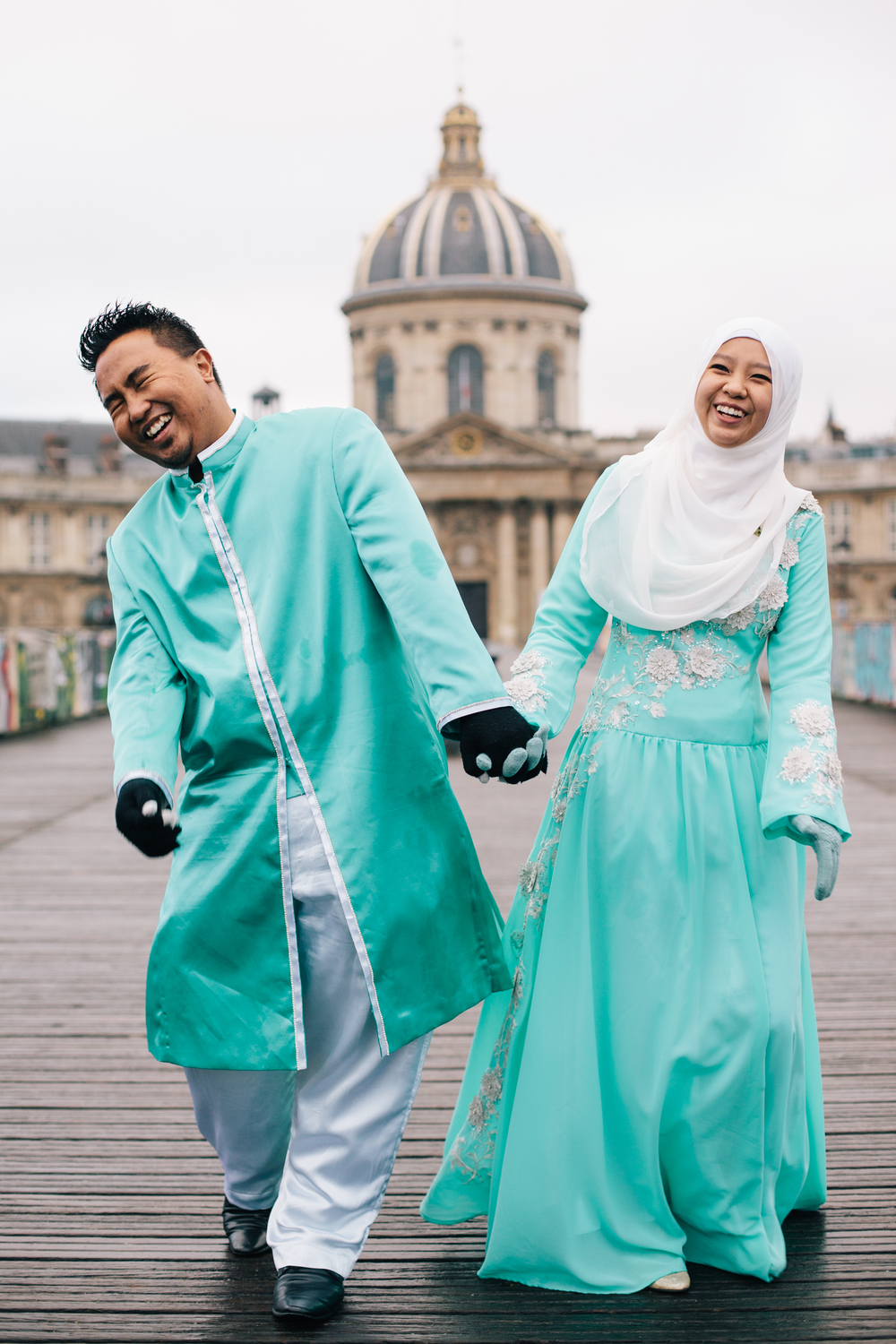 We love how the beautiful blue colour of their outfits brightens up the grey skies and stone buildings of Paris!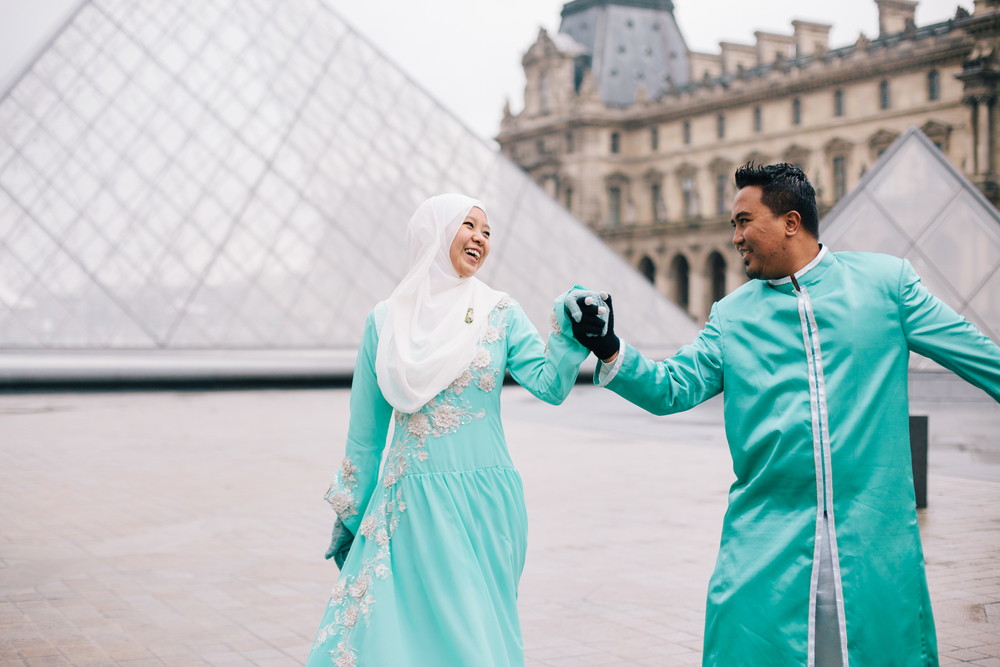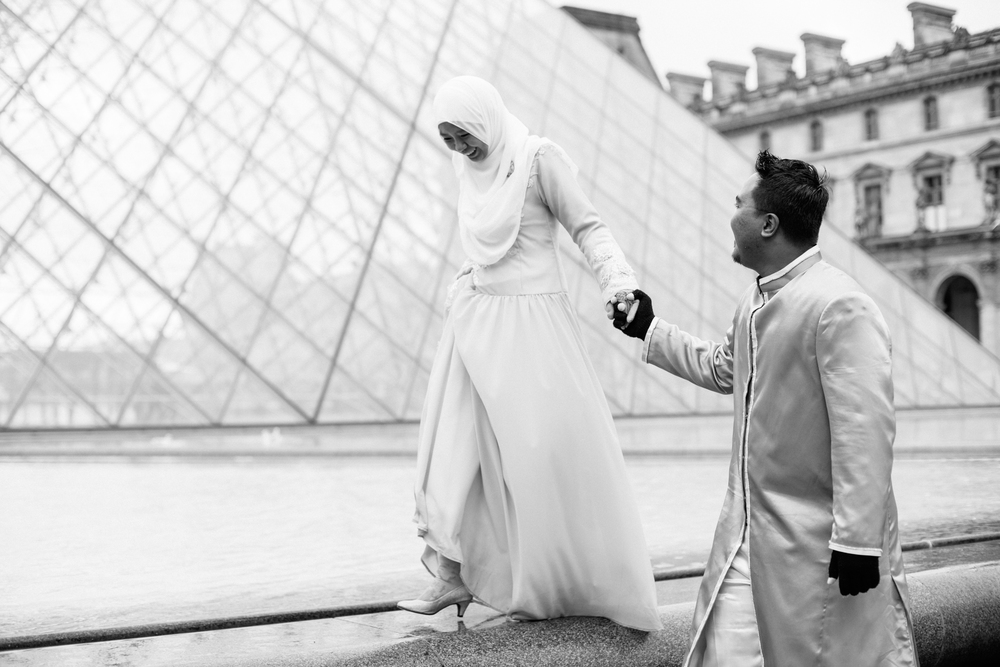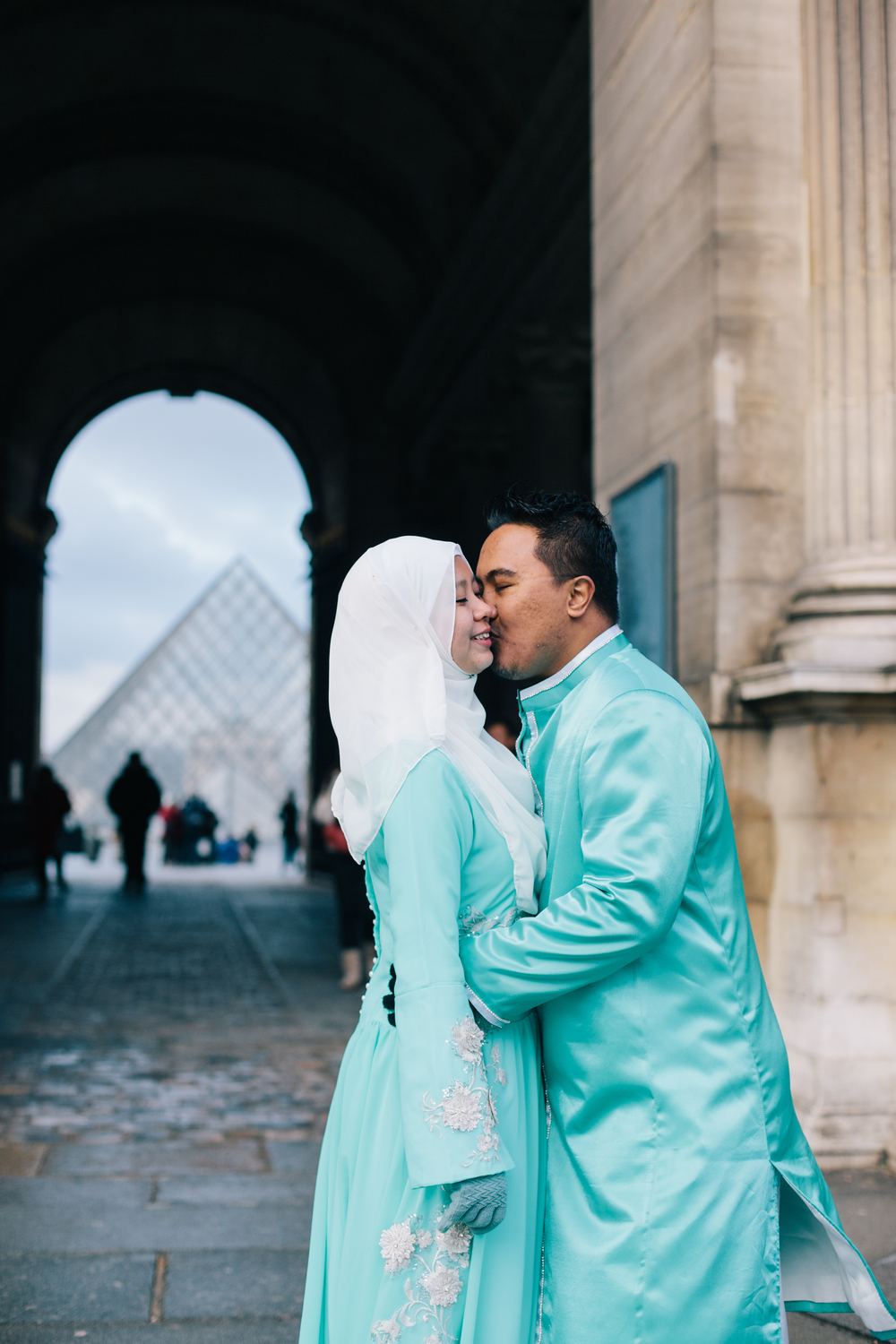 "We were super excited to meet the well known Gonçalo as we heard good reviews about him. A dedicated individual, he actually went beyond the scheduled session to make sure he had perfect shots of us in our solemnisation outfits at Louvre Museum & the Eiffel Tower." – Hakeem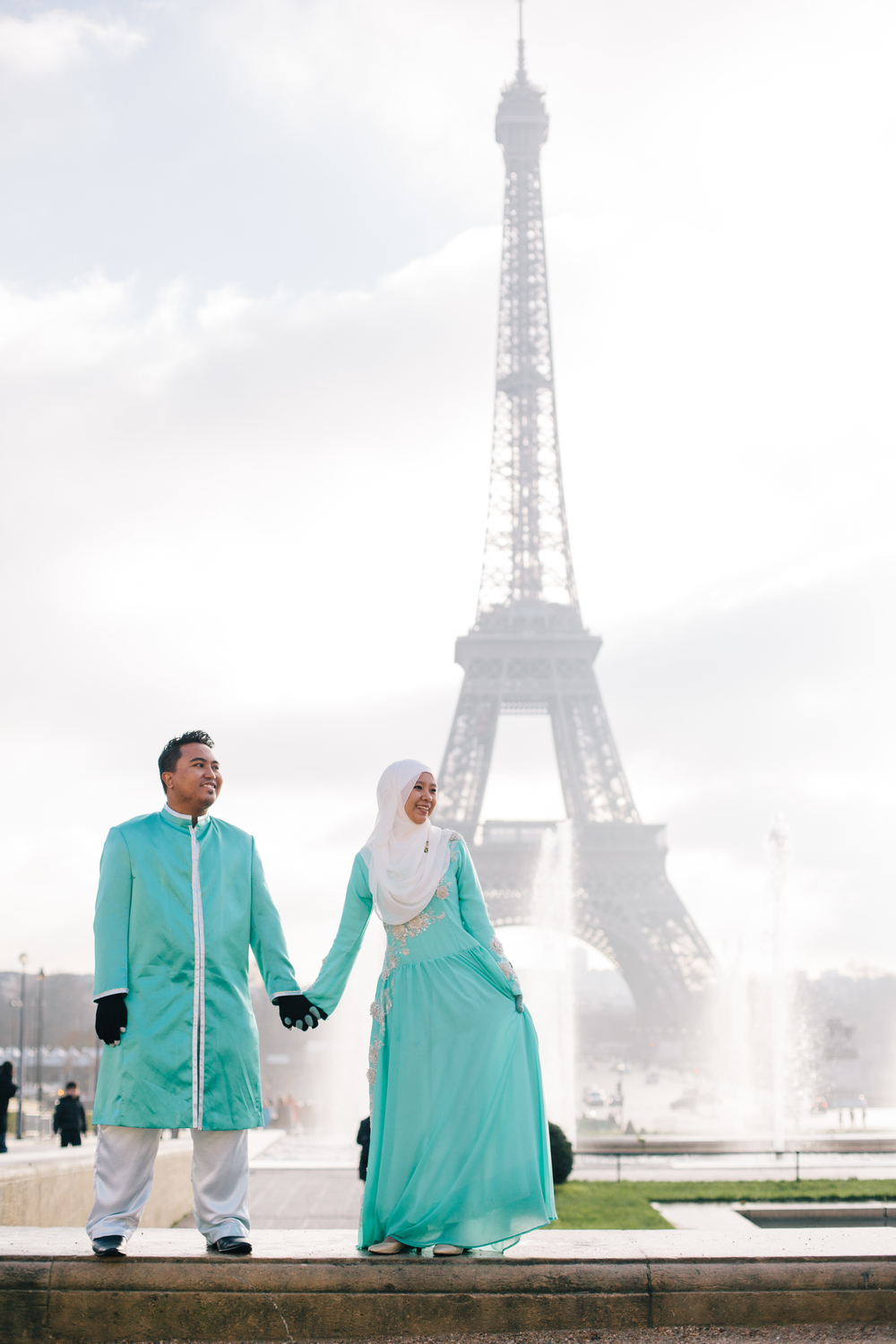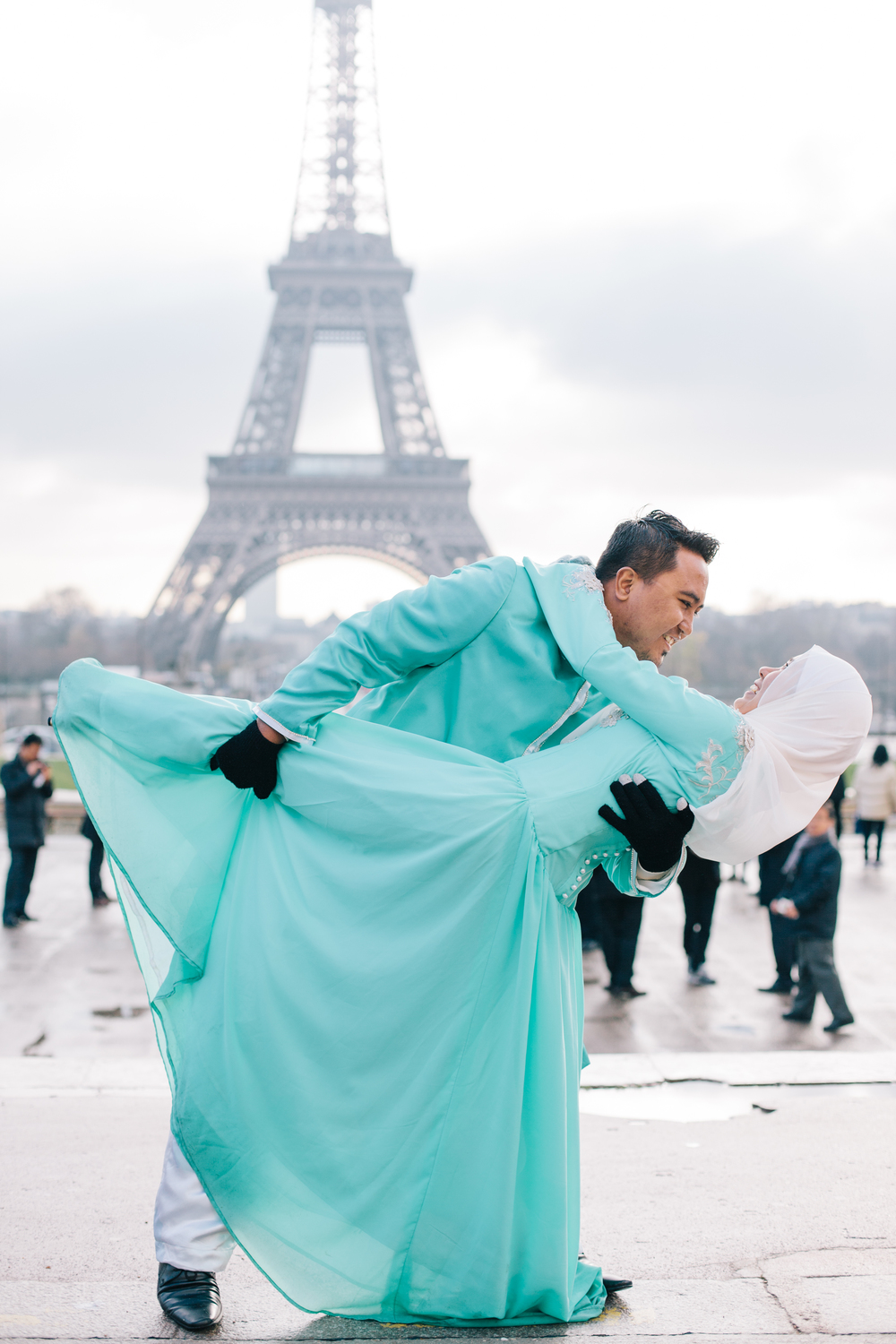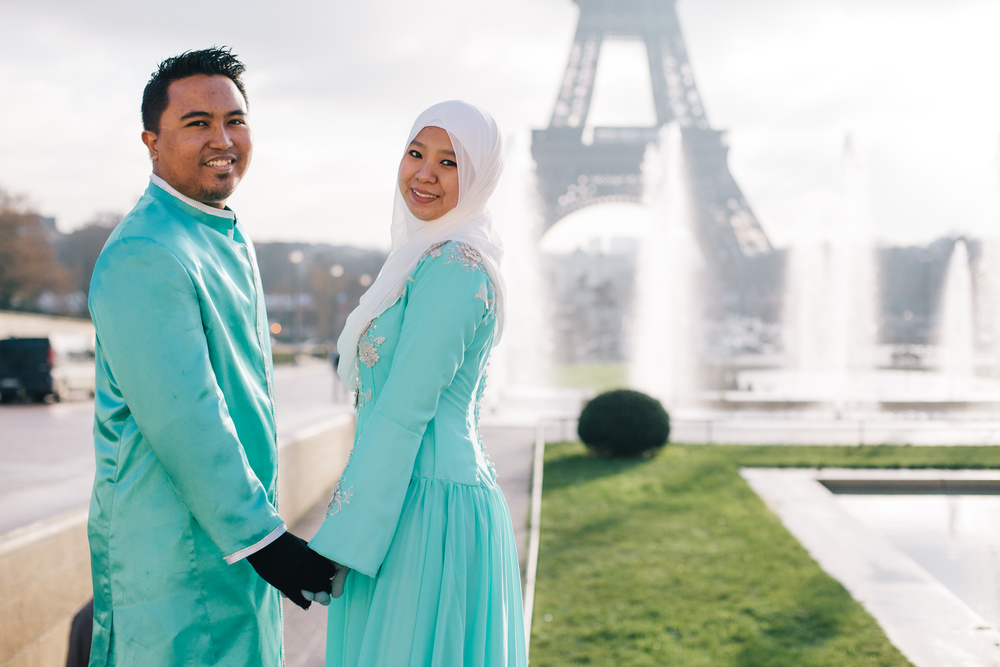 FLYTOGRAPHER: GONCALO SILVA
Congratulations, Hakeem & Hidayah! We hope to meet you again, dancing and laughing in many other cities around the world. xo
See more romantic honeymoons here.
Spread the love with the Share Buttons below.