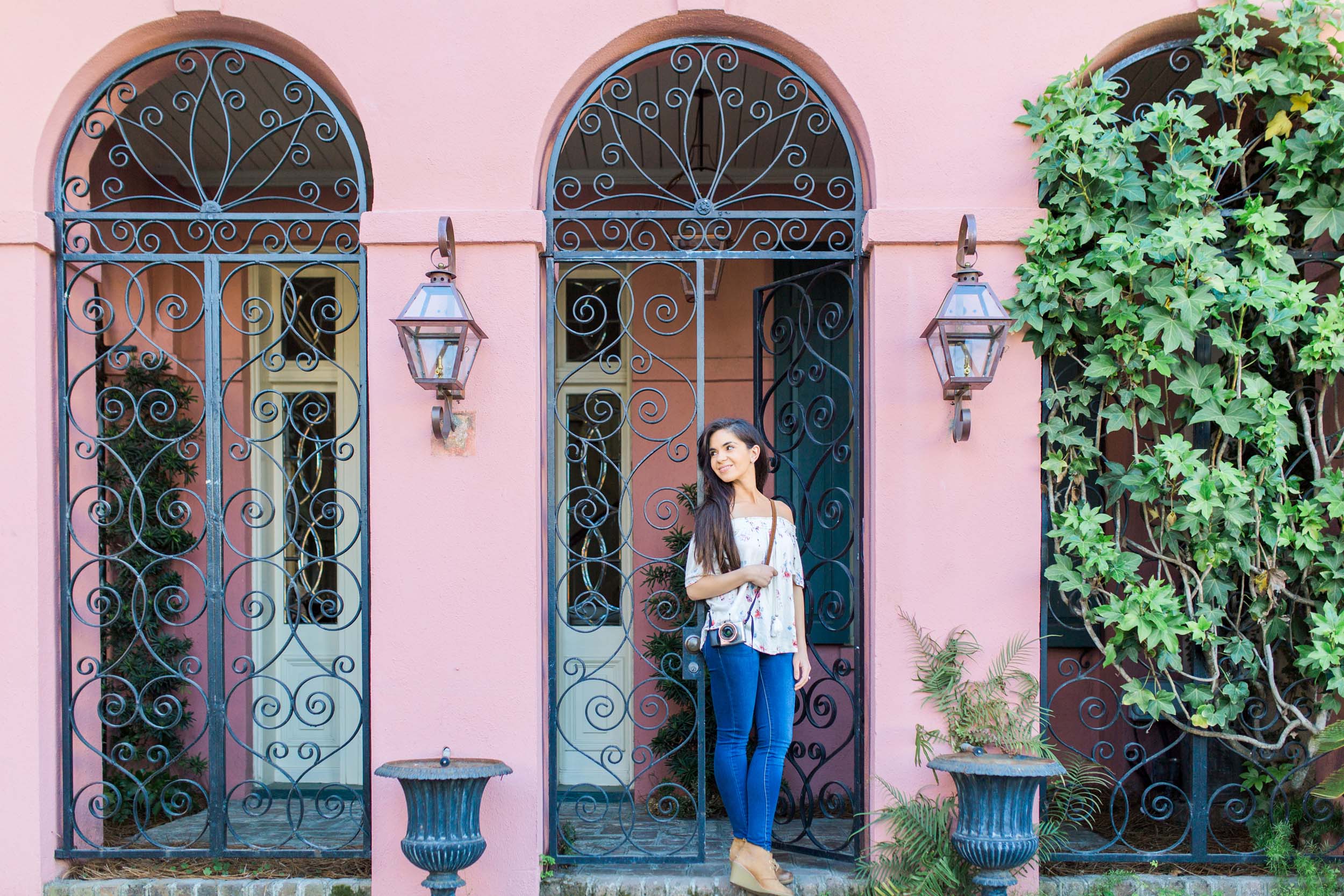 We teamed up with travel blogger Nastasia Wong of Dame Traveler to capture gorgeous photos of her recent solo trip to discover the beauty and charm of Charleston. As a blogger, she is committed to drawing from her own experiences to connect, inform and inspire women all over the world to travel solo.
"My solo vacation to Charleston was just what I needed to take a break from the hustle and bustle of my home in NYC. I made new friends – one being Flytographer Catherine – walked around and got lost in the charming streets for hours and ate some incredible meals. I loved it!"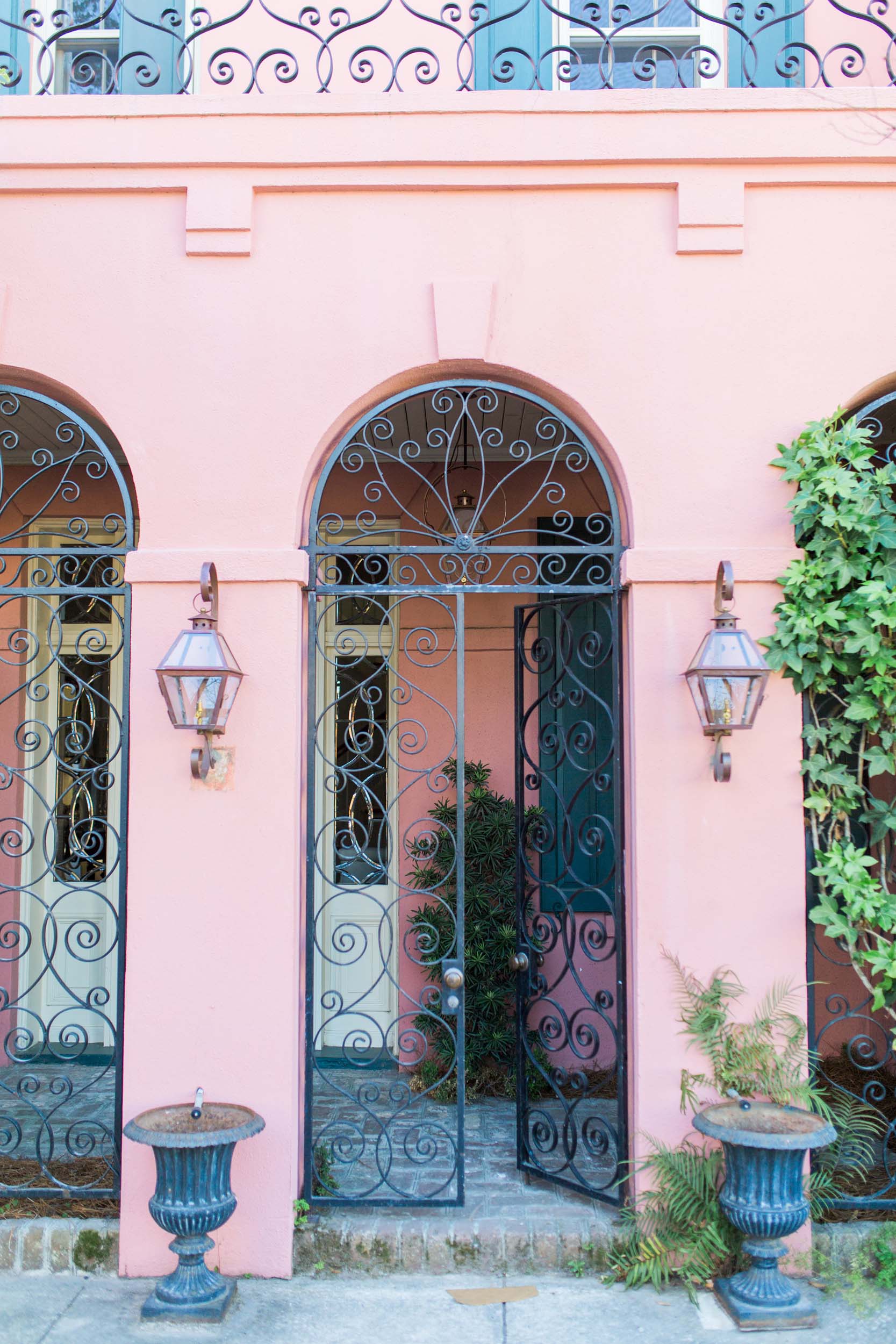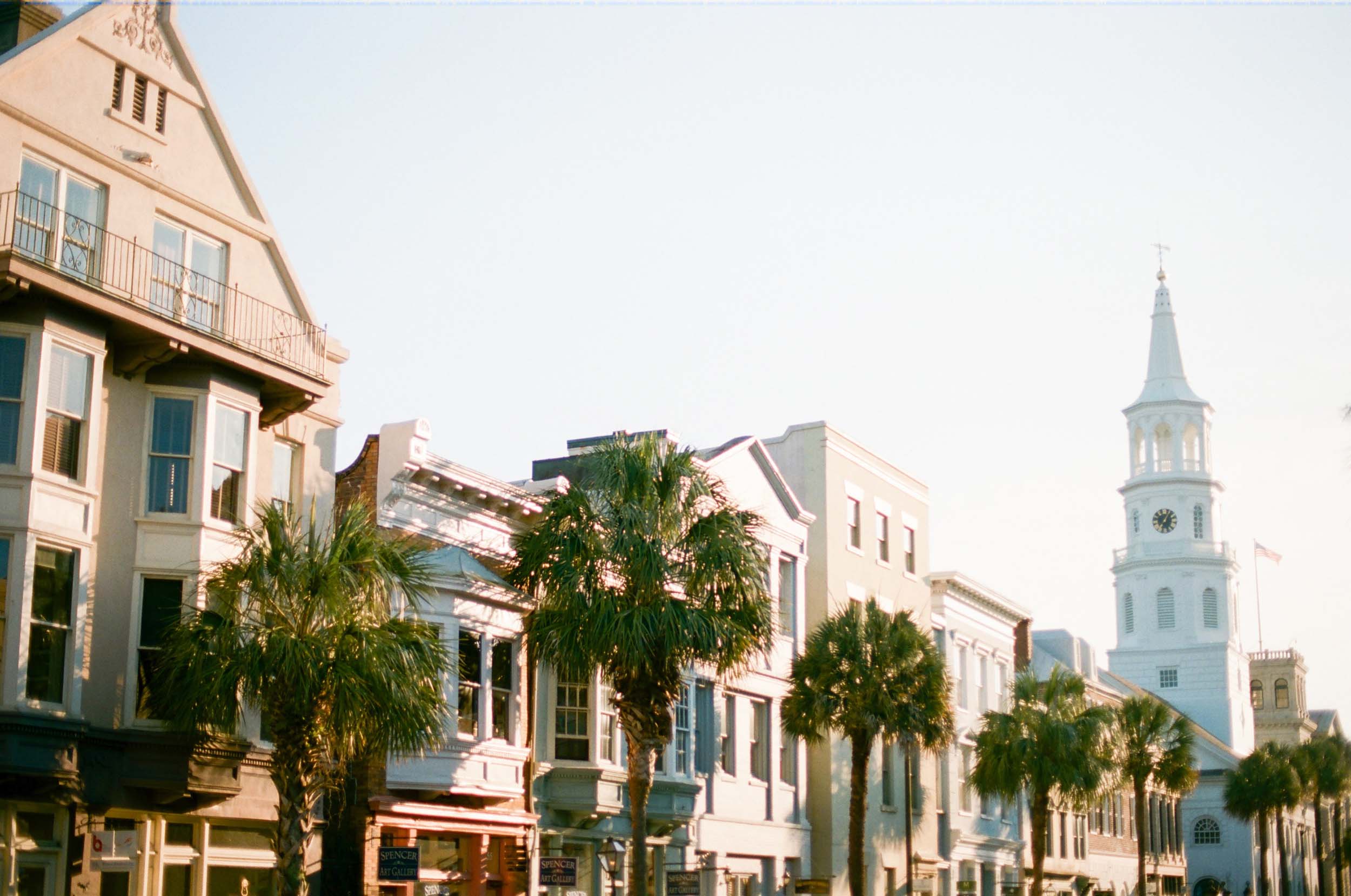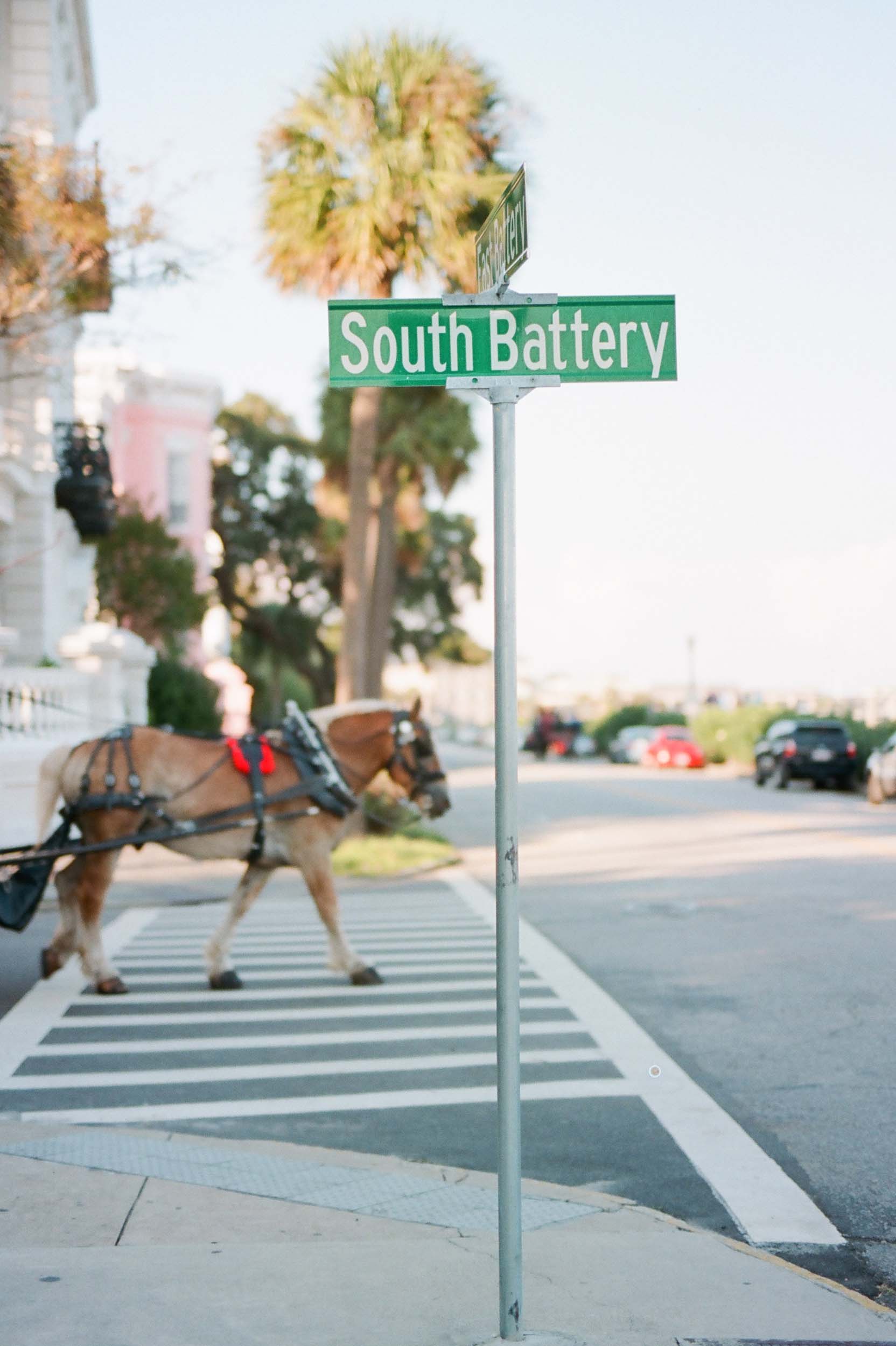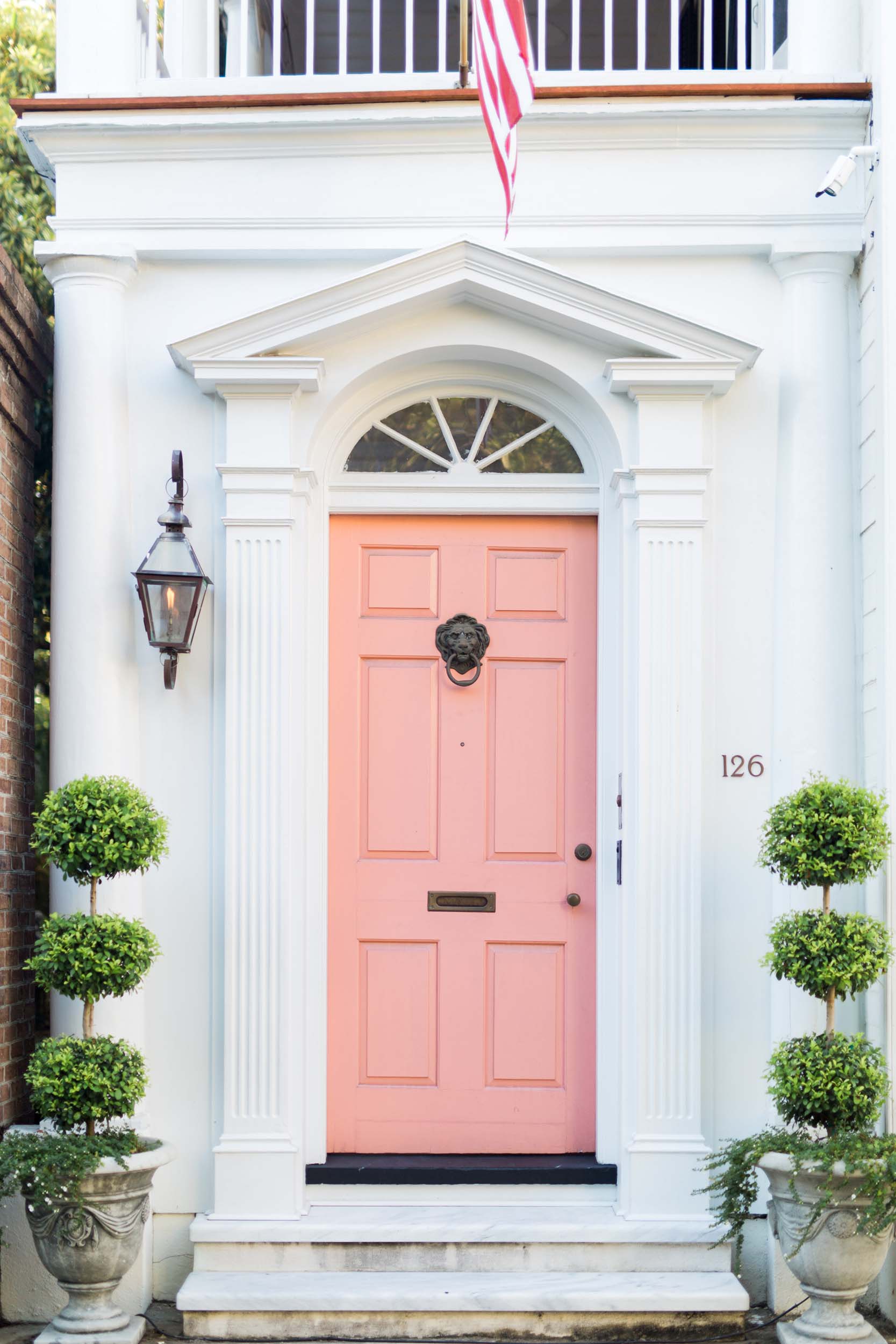 Here are her top picks for a Charleston getaway:
WHERE TO STAY
Zero George
With so many hotels and B&B's to choose from, it's definitely tough to boil it down to one place. However, I was so happy with my decision to stay at Zero George. The hotel is made up of five restored circa 1804 buildings, each with their own unique character, surrounding a courtyard. Although Zero George is an upscale boutique, its comfy Southern charm makes it feel like home and the staff greatly contributes to this. The location is also ideal with it being within walking distance to all the main downtown areas. In fact, it has officially become one of my most memorable hotel stays.
If you enjoy cooking, the hotel offers cooking classes with Executive Chef Vinson Petrillo. I'd also recommend dining at the Zero Restaurant, an incredible experience with each dish being a work of art.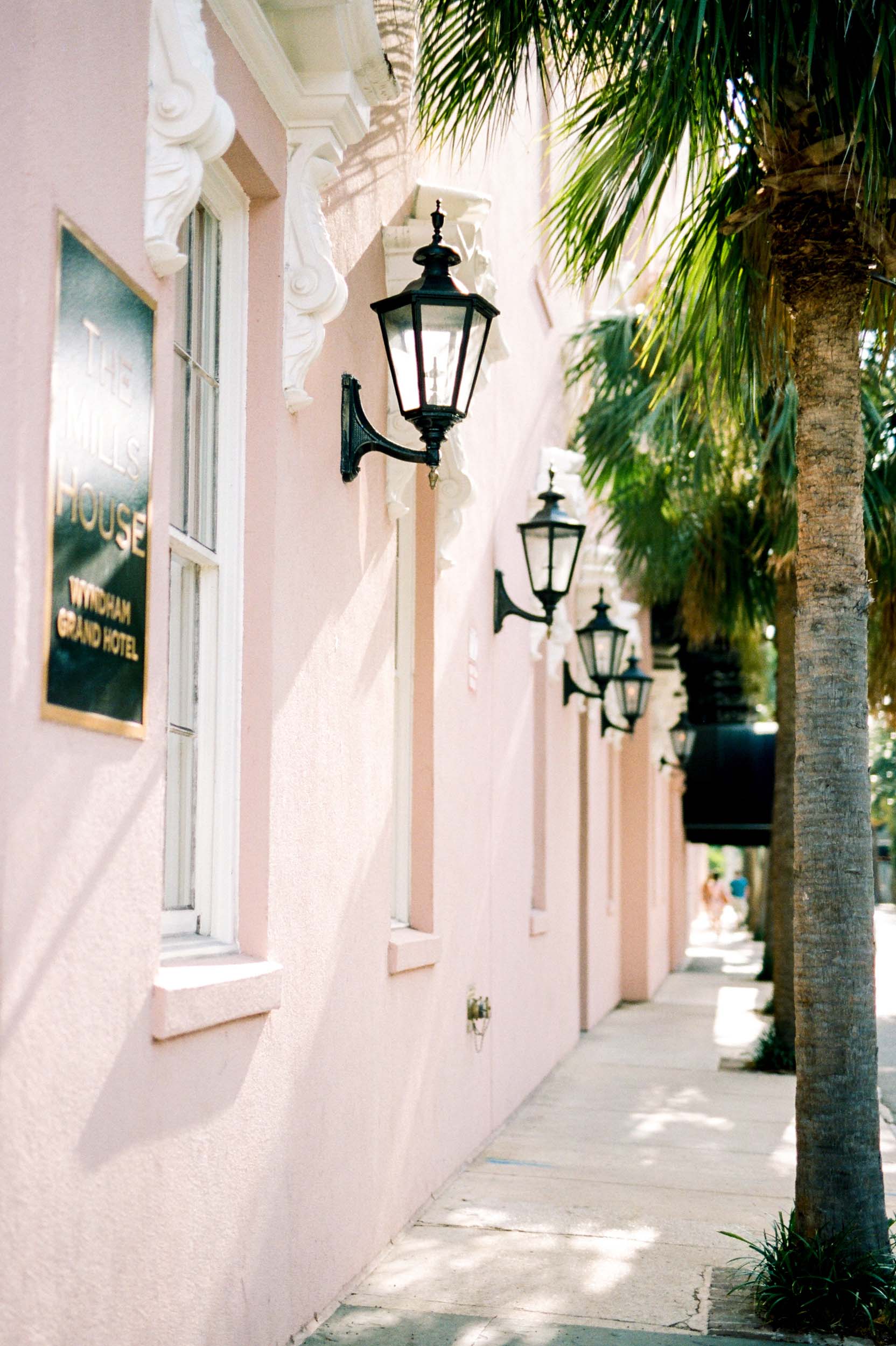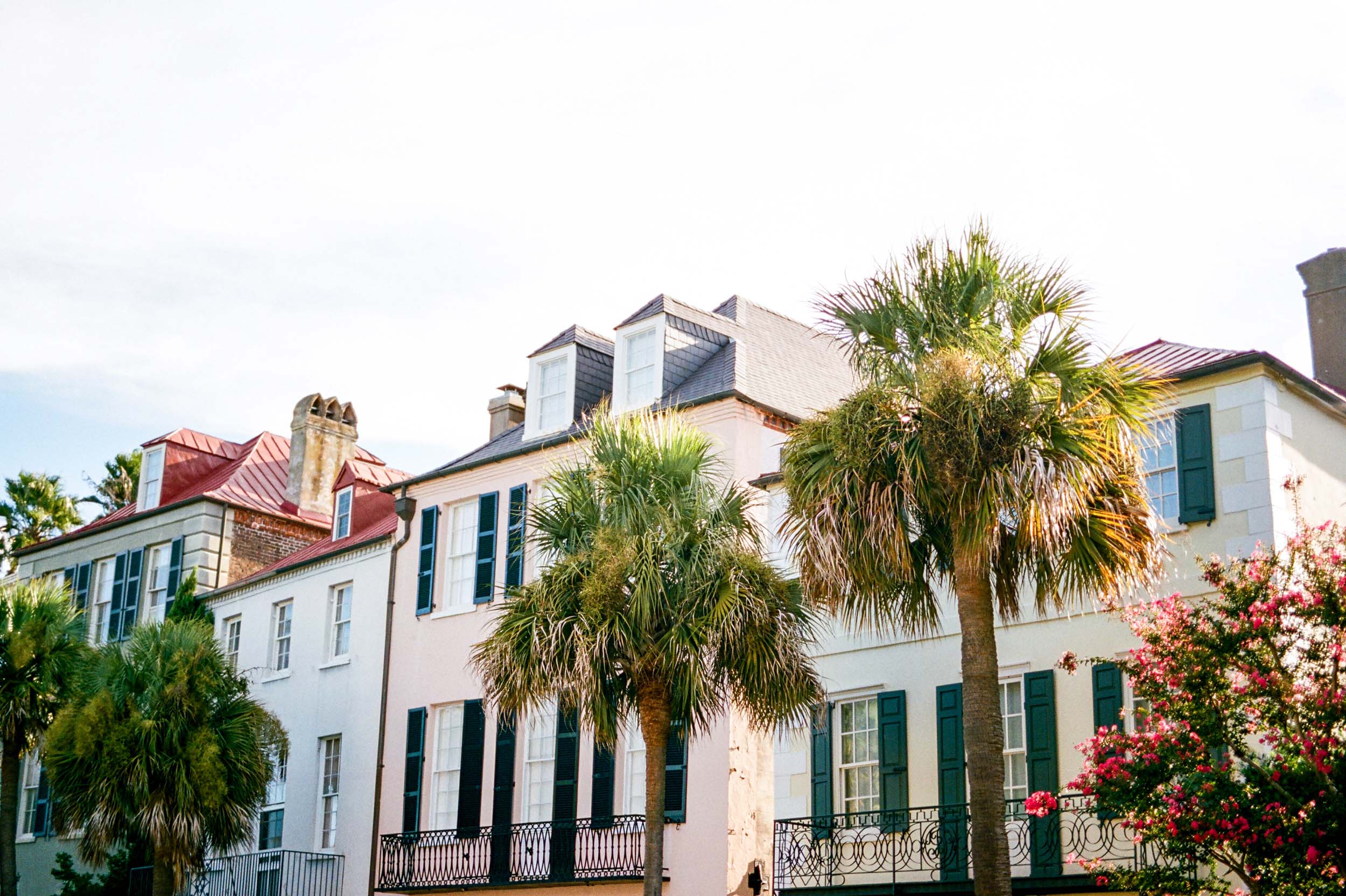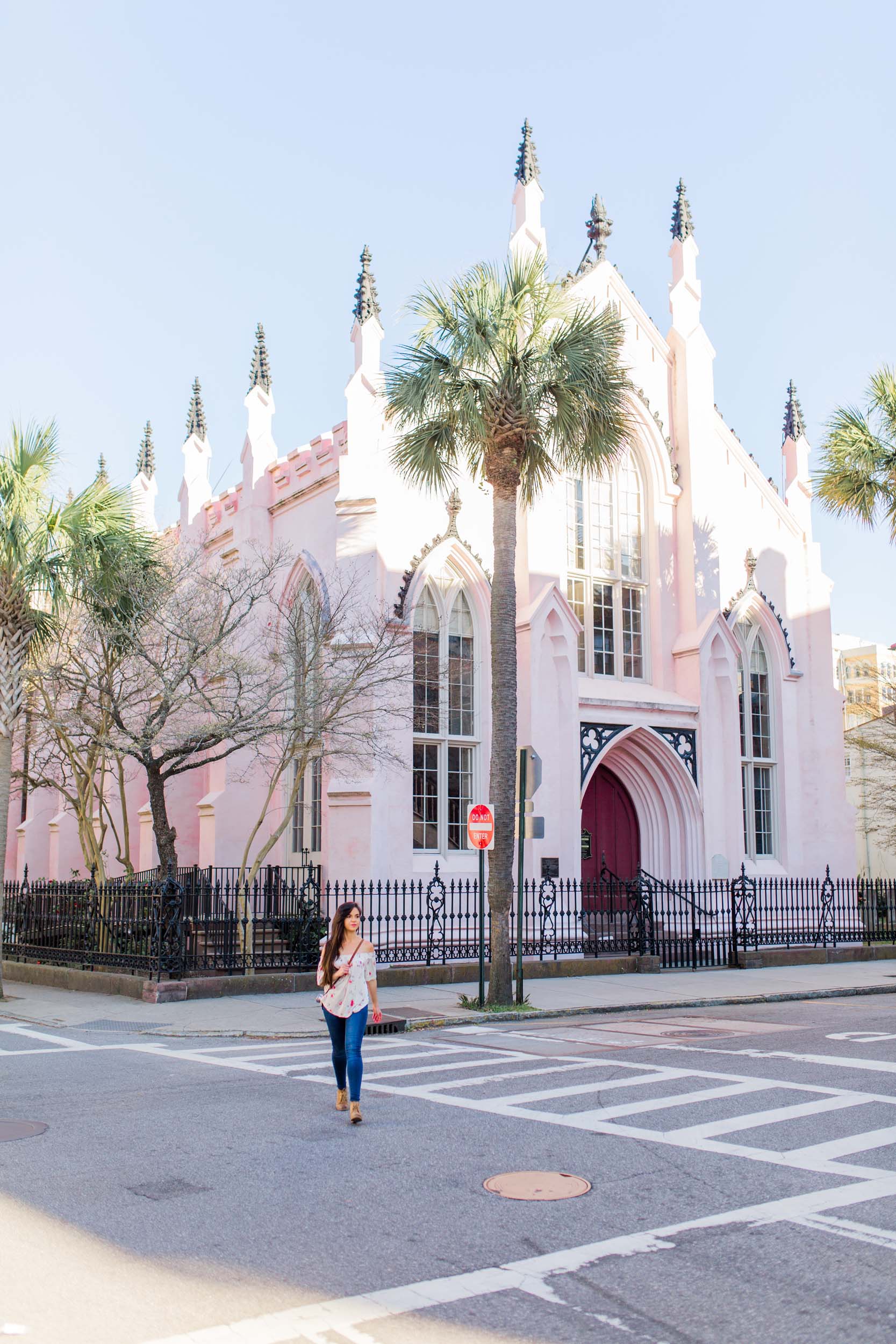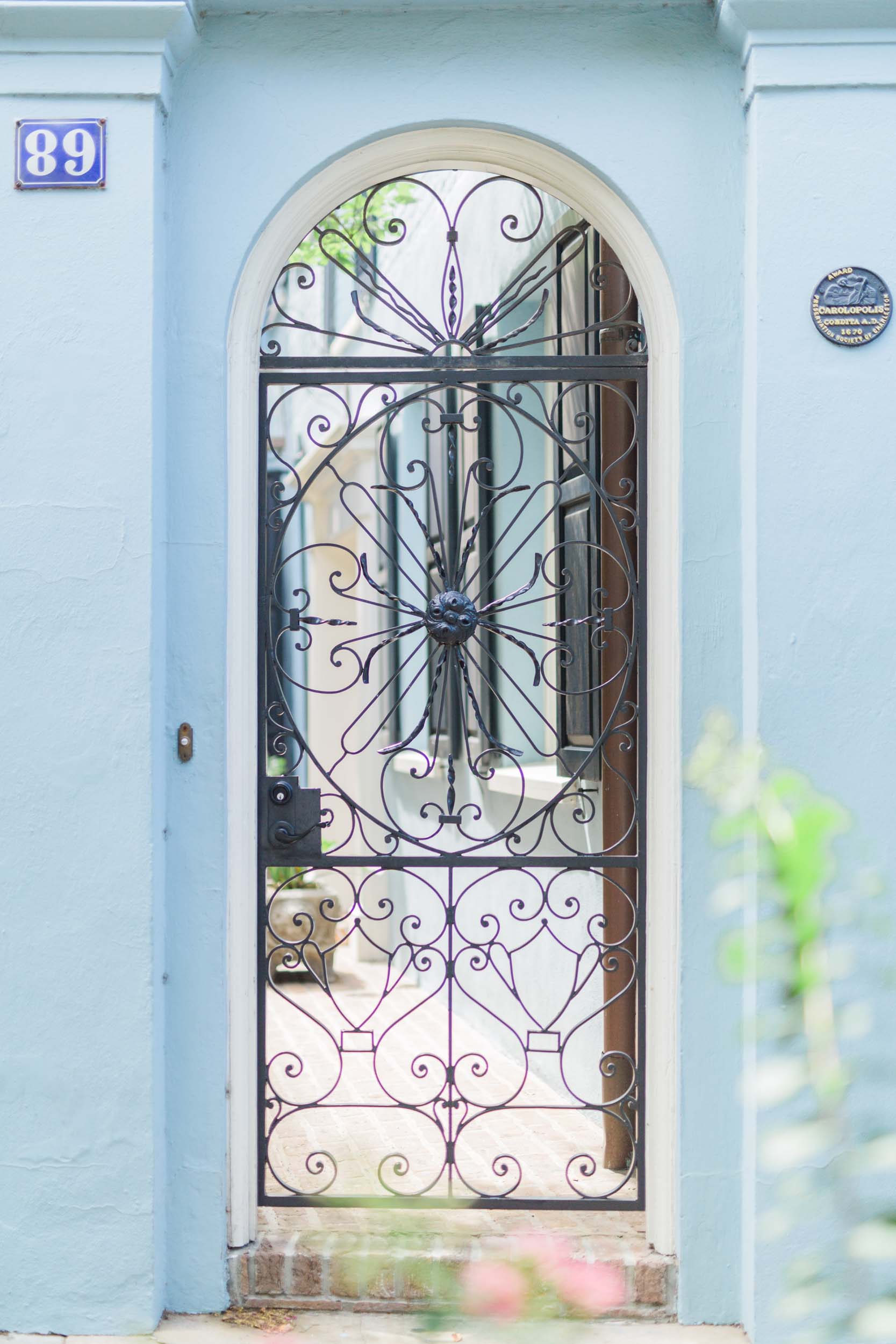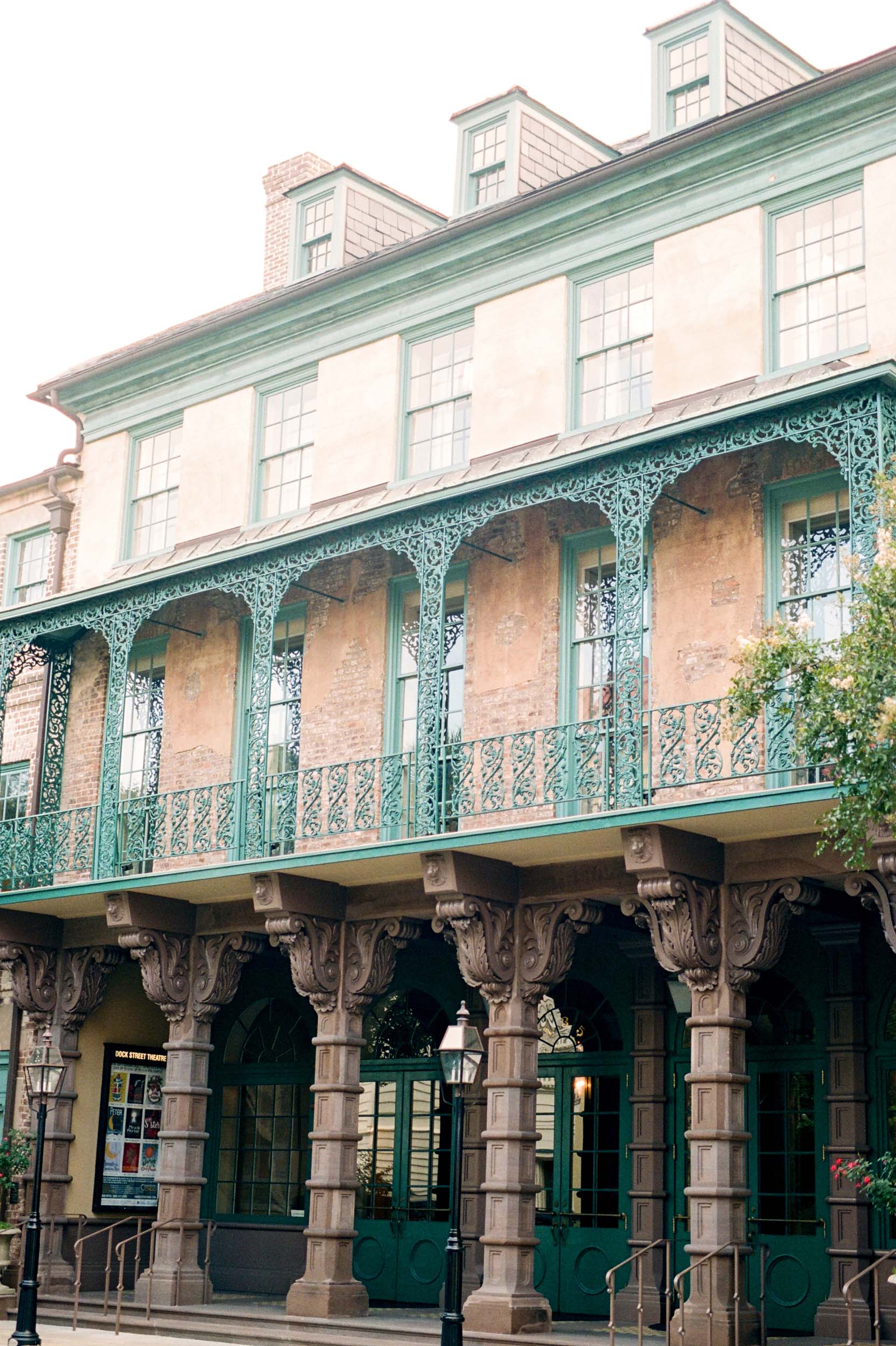 EAT LIKE A LOCAL
If all you did in Charleston was eat, you'd still end the trip on a happy note and so would your tummy. The choices are endless, the coffee is strong and the food is full of soul. Here's just a short list of musts:
Nick's Original Bar-B-Q
Great portions, tender meat and fast/friendly service (walk right up to the counter and snag a seat).
Black Tap Coffee
Minimal design and lavender lattes. This is where all the cool kids hang out.
Butcher & Bee
Catering to your hipster needs, this is a great go to for a quick bite to eat.
Callie's Hot Little Biscuit
This was one of my favourites. The biscuits are made by hand using the owner's mother's original recipe. The wait was 30 minutes long, but it was well worth it! So delicious and their branding is very Instagrammable.
Cannon Green
Absolutely loved the vibe here – the unique dining room features a rustic and historic building inside of the modern setting. The outdoor patio is decorated with fairy lights and greenery, making it the perfect place for a date or drinks with friends. Cannon Green also has the best happy hour in town. We ordered sammies with gruyère cheese, blistered shishito peppers, chilaquiles, the Flying Squirrel (delicious!) from the happy hour menu and the raviolo from the first course menu which is a must!
Husk
Housed in a gorgeous Southern home, there's no better place to experience a true Southern meal than Husk.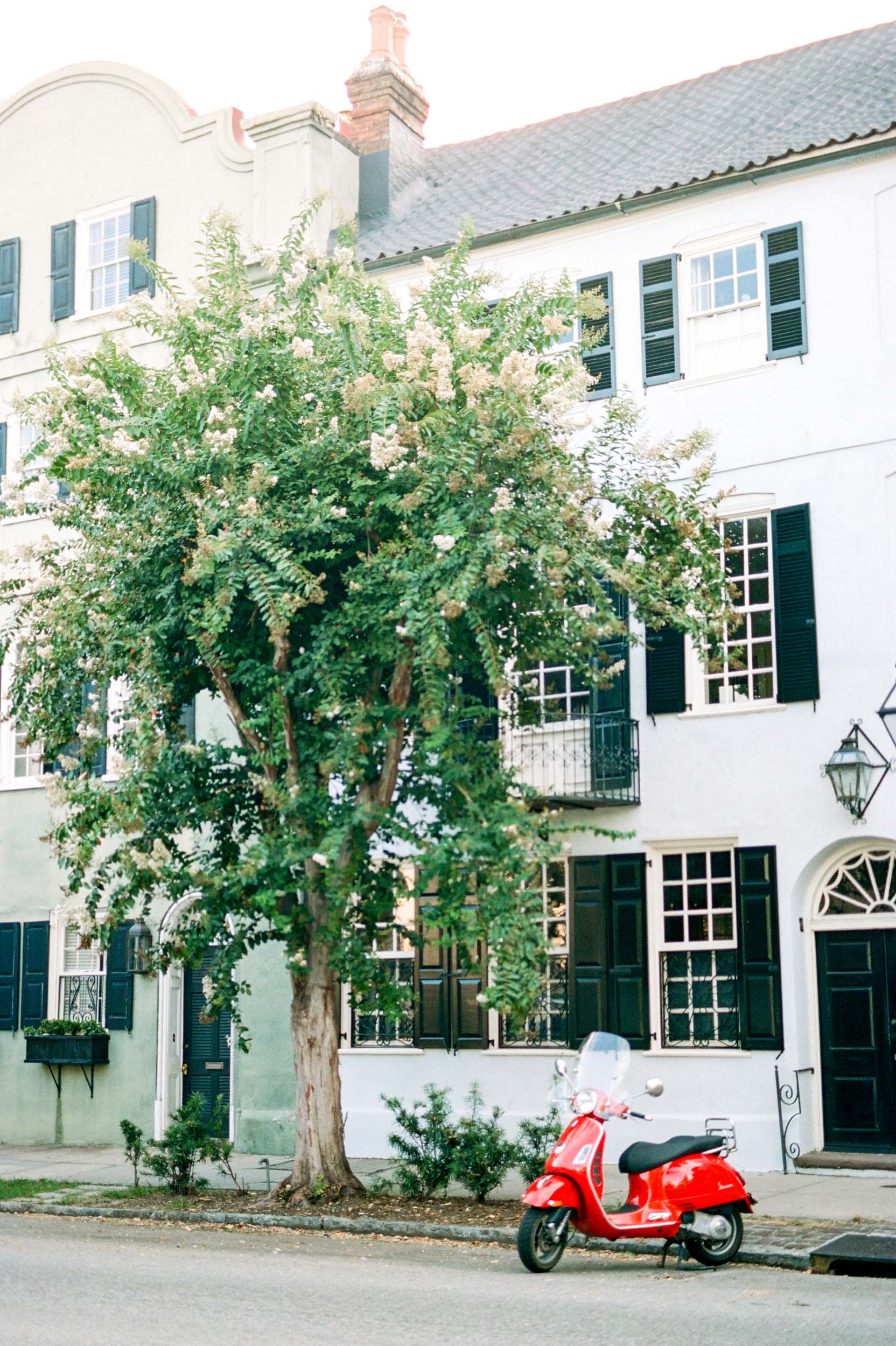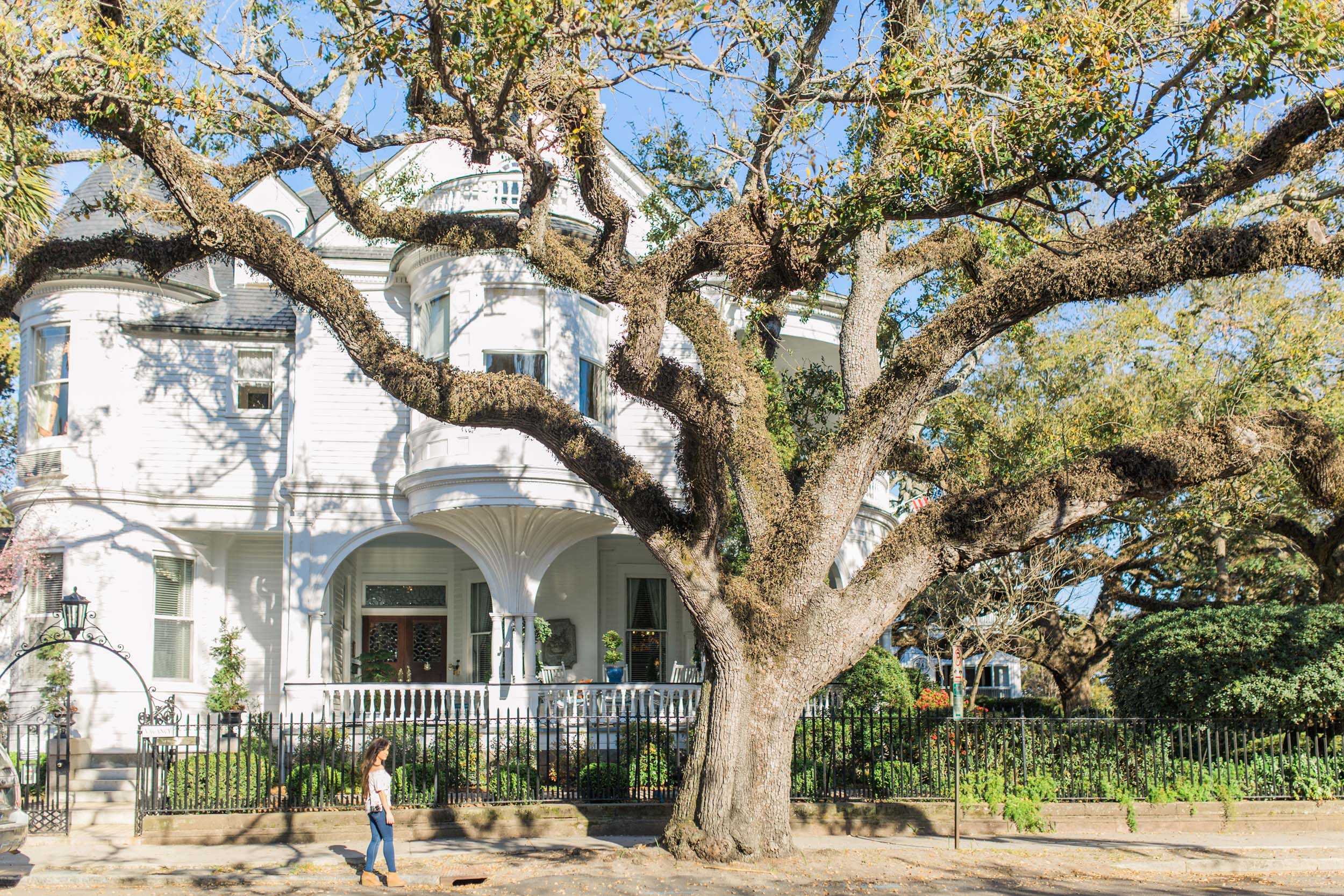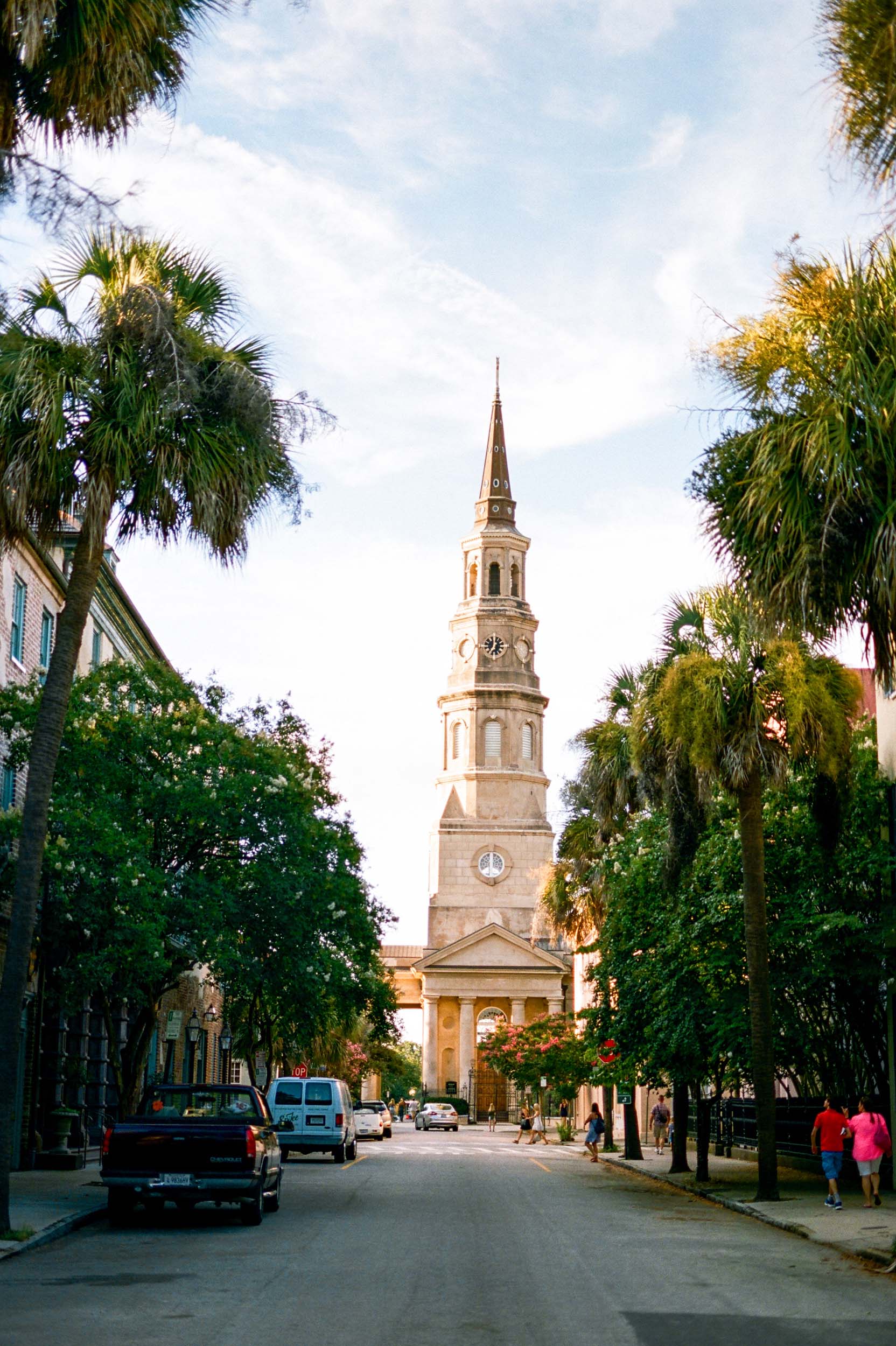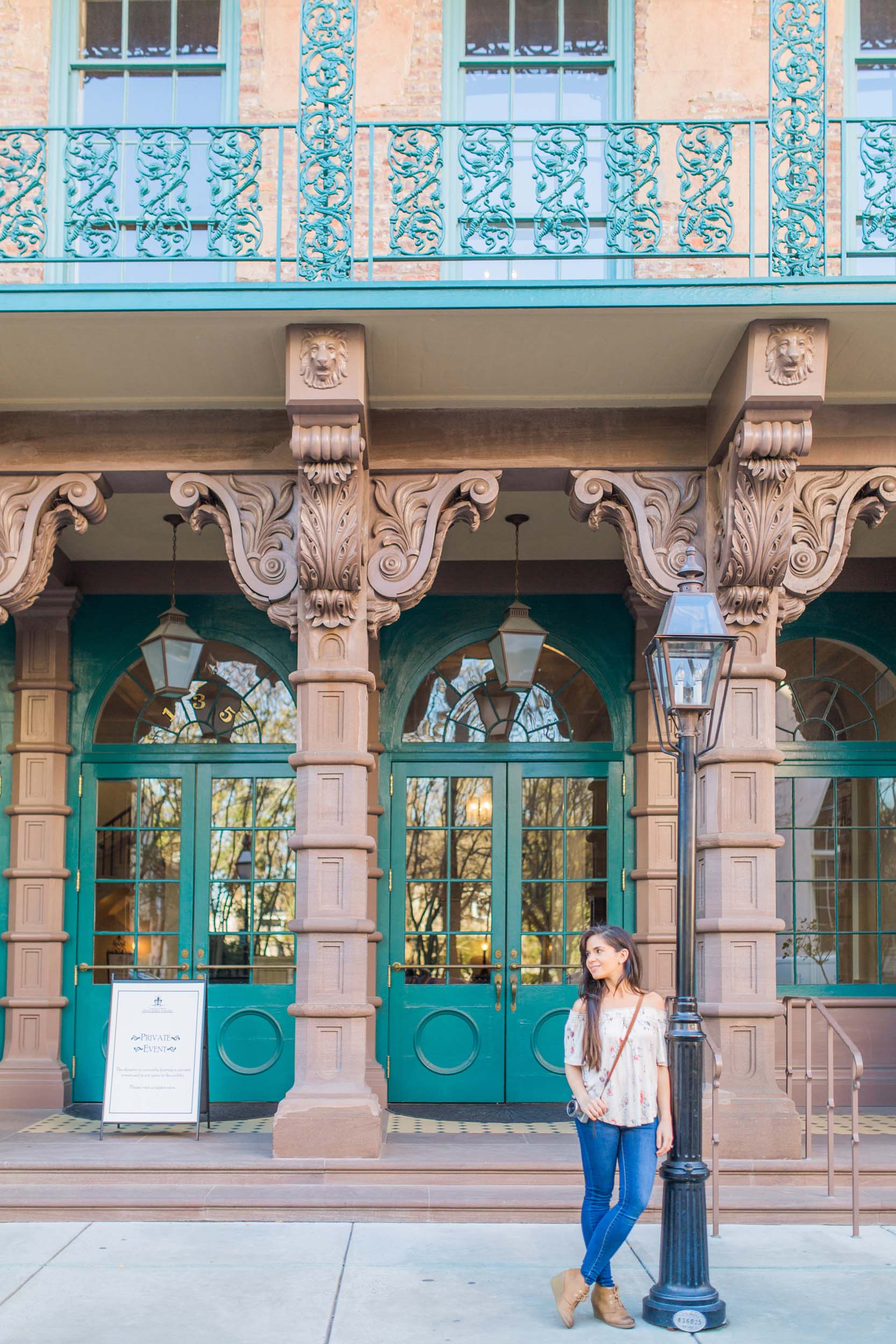 THINGS TO DO
The Battery
Catch a slight breeze by the ocean and go for a stroll among the arching trees.
King Street
The soul of the city, this street is where you'll find some of the best eats, galleries, shops and hotels. Each building has a different personality and the aesthetics alone are enough to entertain you during your walk.
The French Huguenot Church
The unique architecture and blush pink colour of the church make it a beautiful sight to see.
Rainbow Row
Take photos along this series of thirteen colourful historic houses.
House Hunt on Tradd Street
One of the prettiest streets in Charleston, you'll feel like you're walking down Notting Hill in London. Great photo ops!
Carriage Ride
Visit the Big Red Barn near the City Market for a variety of tour choices by horse and carriage.
Dock Street Theatre
The original dates back to 1736 and is still going strong after a few renovations.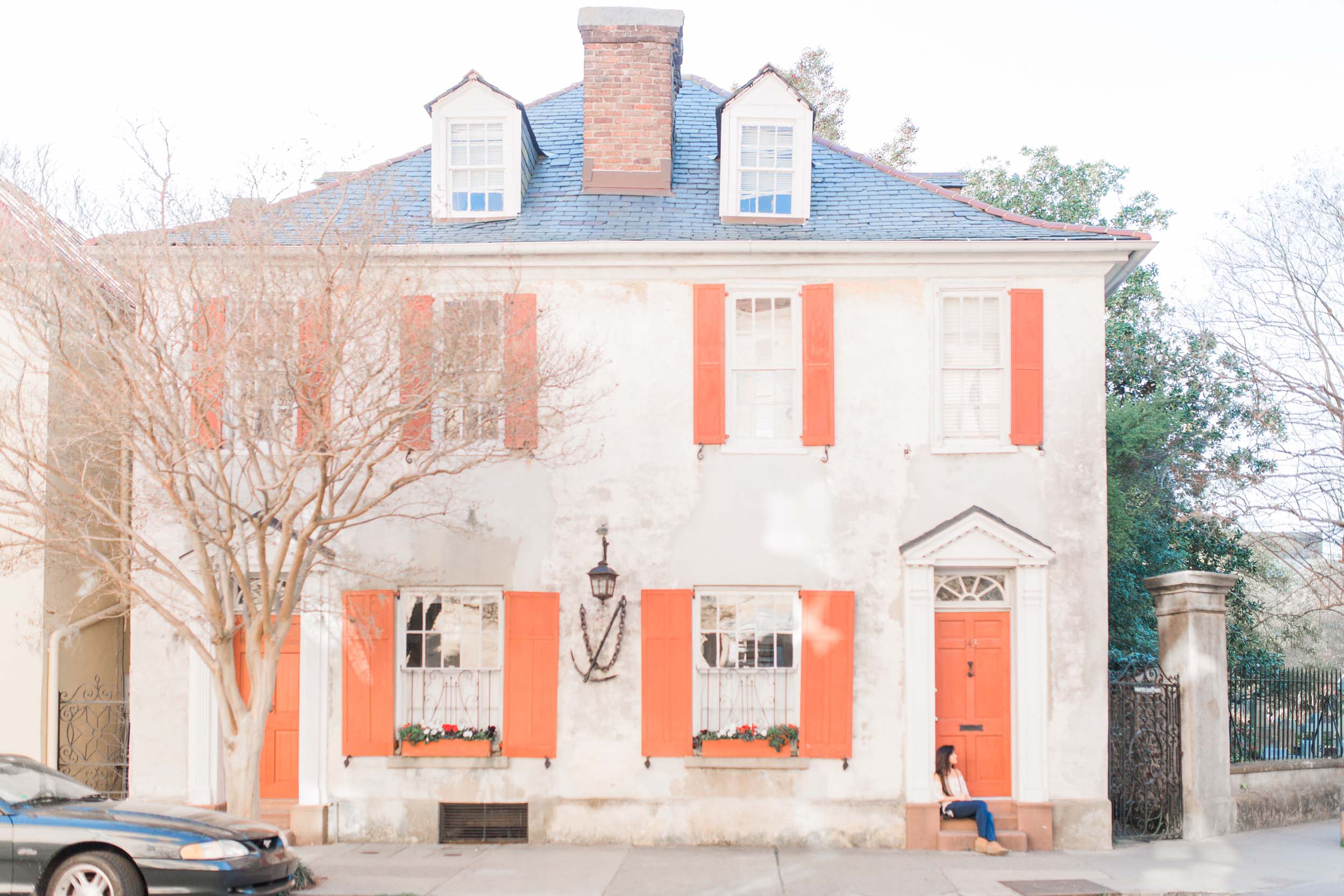 See more: Charleston – solo traveller – travel guide