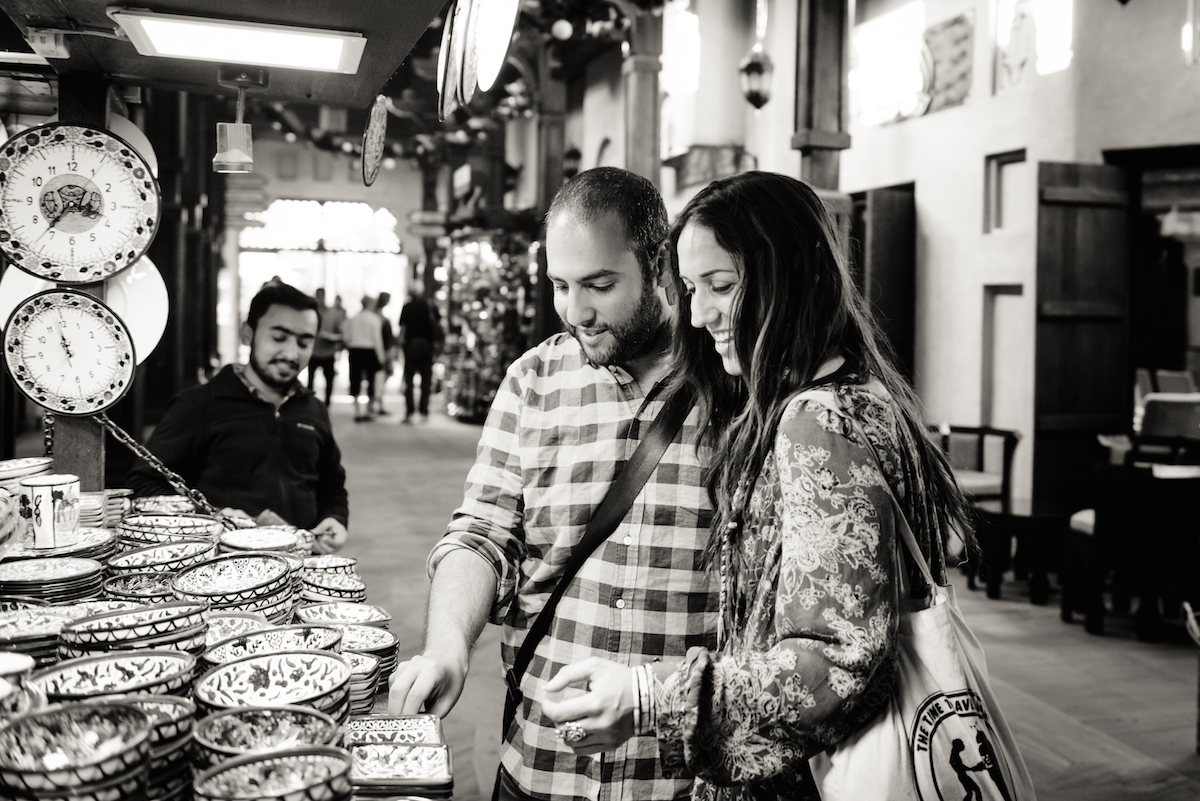 Spread over 40 hectares, the Madinat Jumeirah is so full of amenities that one could spend their whole vacation shopping, dining and touring around this fantastic complex. Rose and Shadie (of Sandwich Video) met our Flytographer at this very spot to explore the sights and sounds of this spectacular oasis in the desert.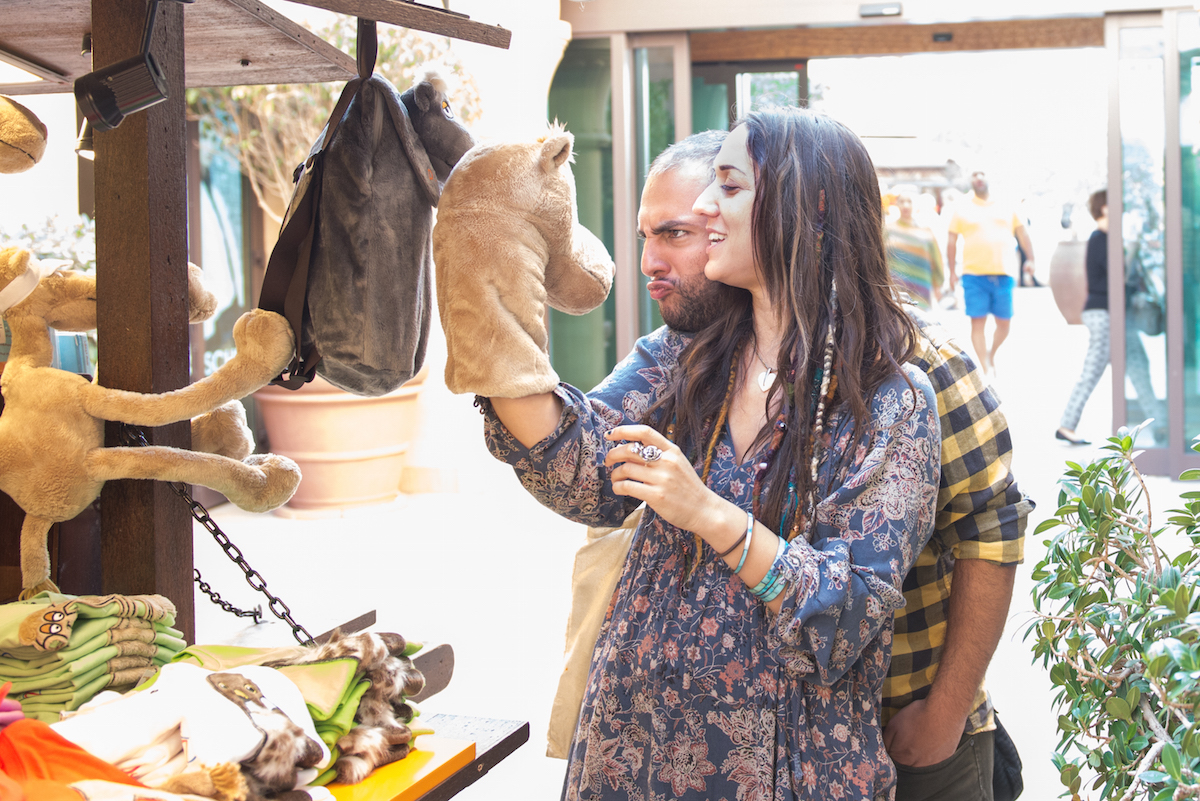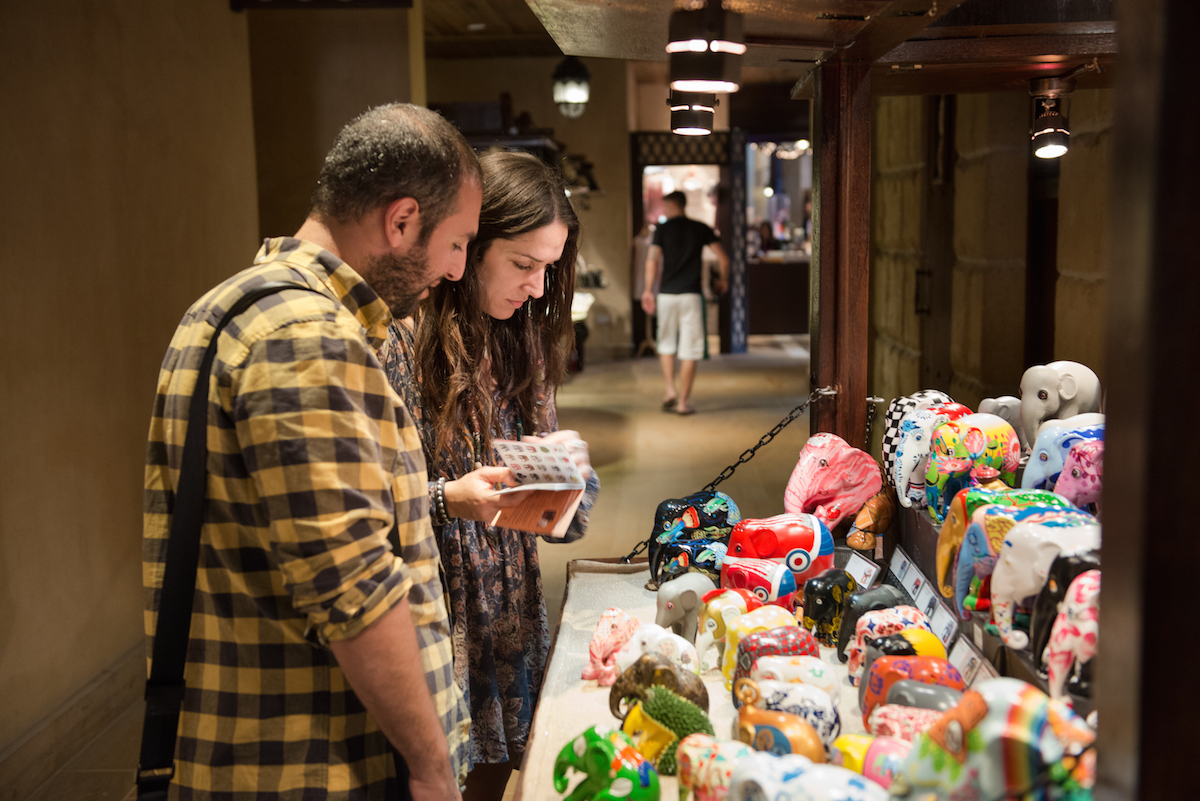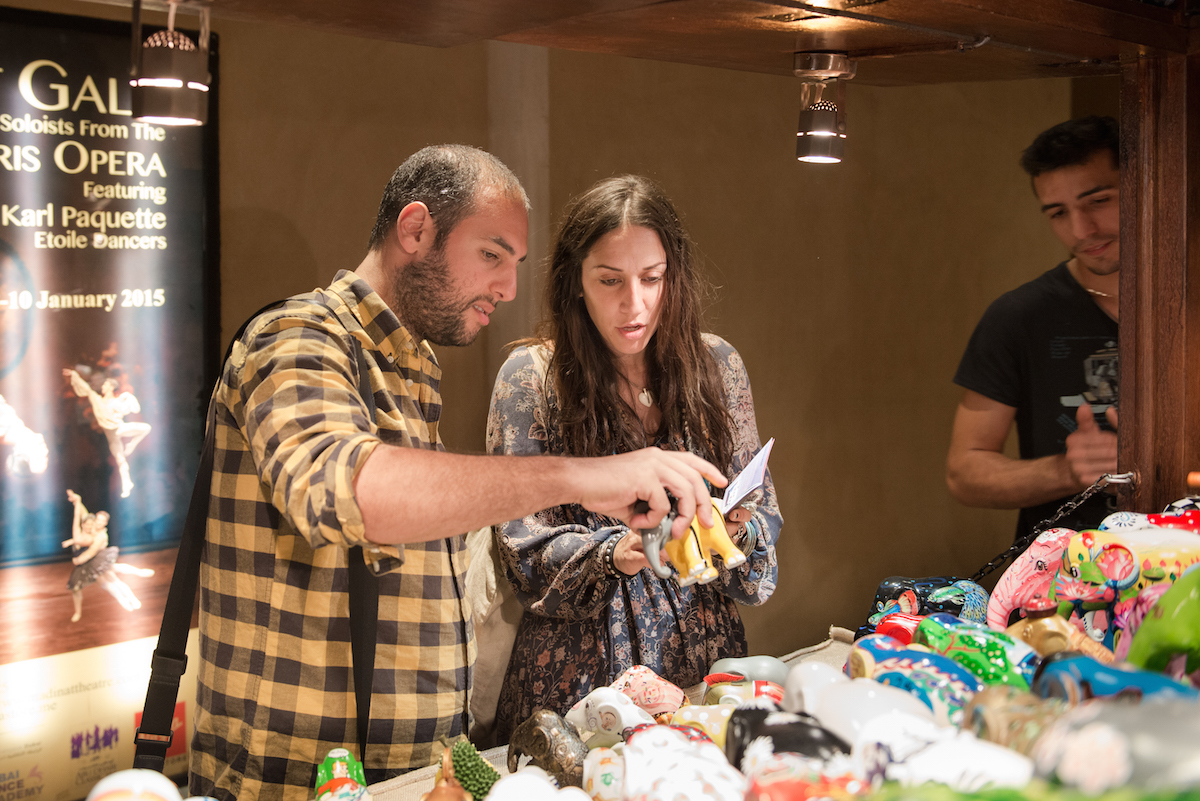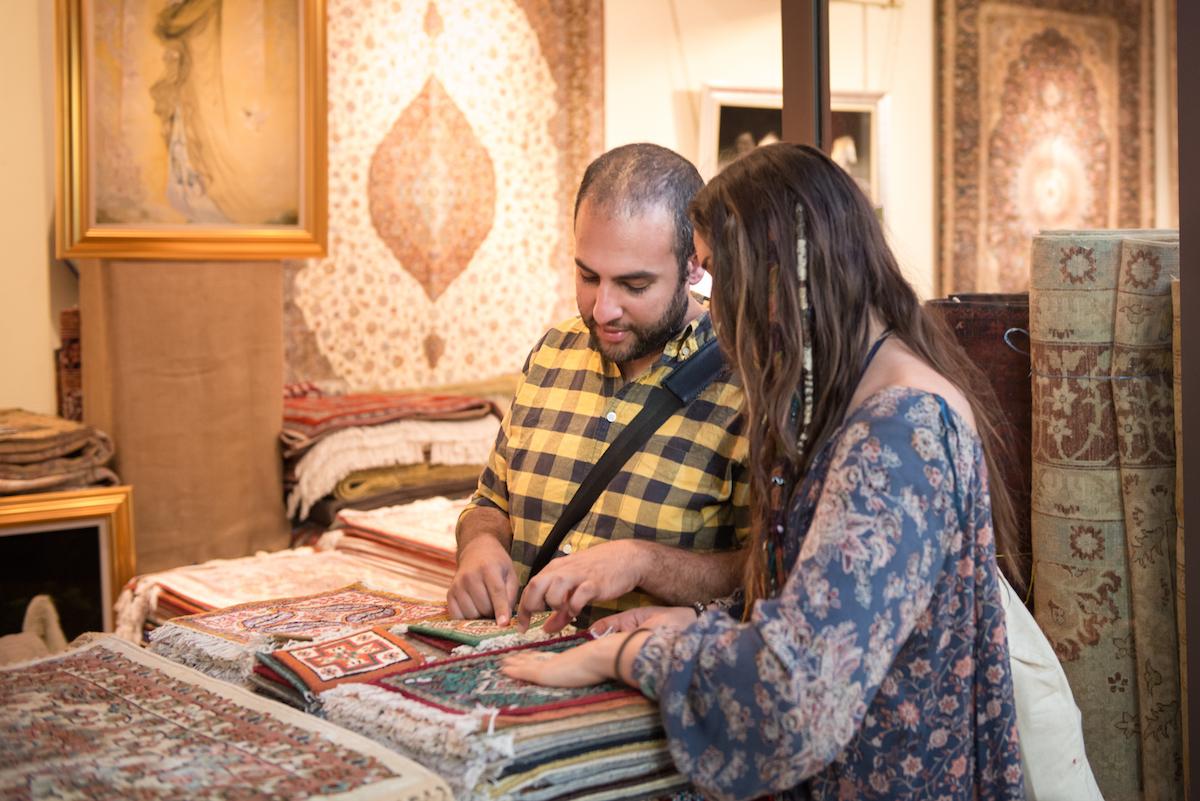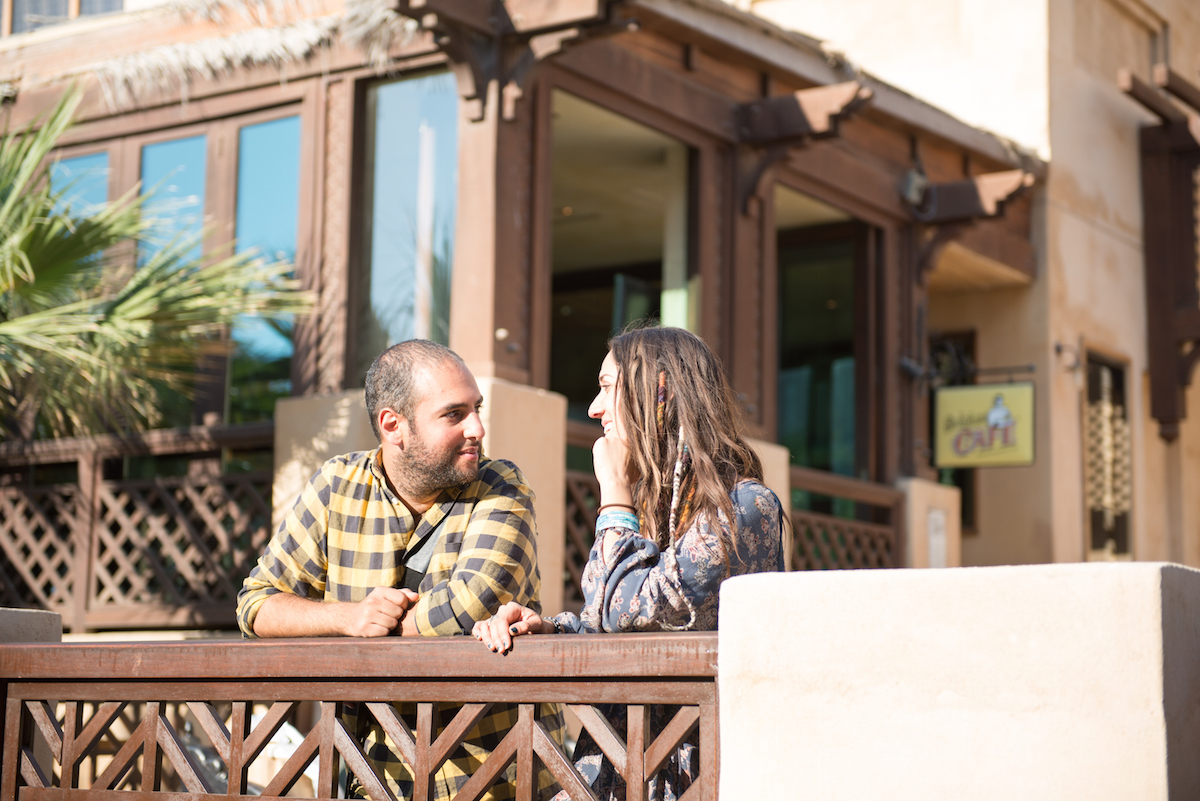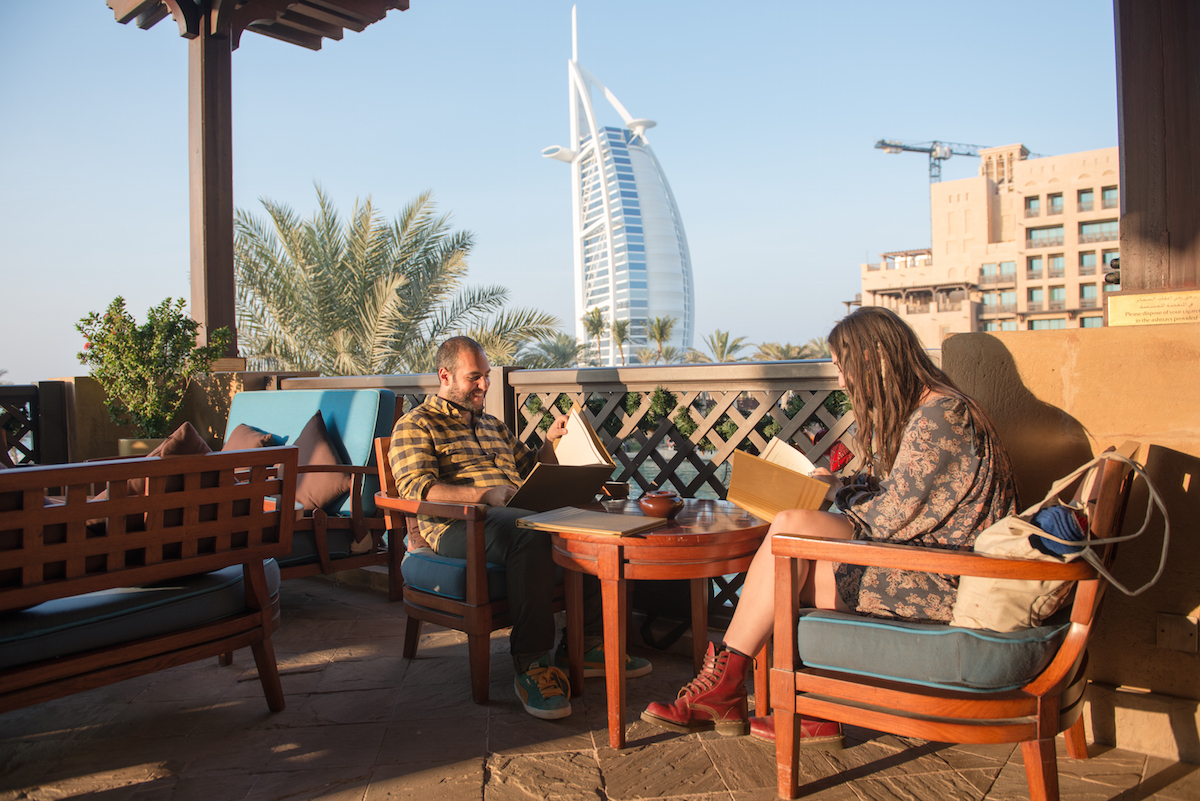 "I wasn't 100% sold on the concept for fear of it being an awkward interaction, but the photographer was indeed someone I'd be happy to grab a drink with. When the pictures came I realized what a unique and invaluable service this is: the expertise of the photographer, quality of the photographs, and the third-person perspective capturing candidly, make me wish I had had this service on more of my trips." – Shadie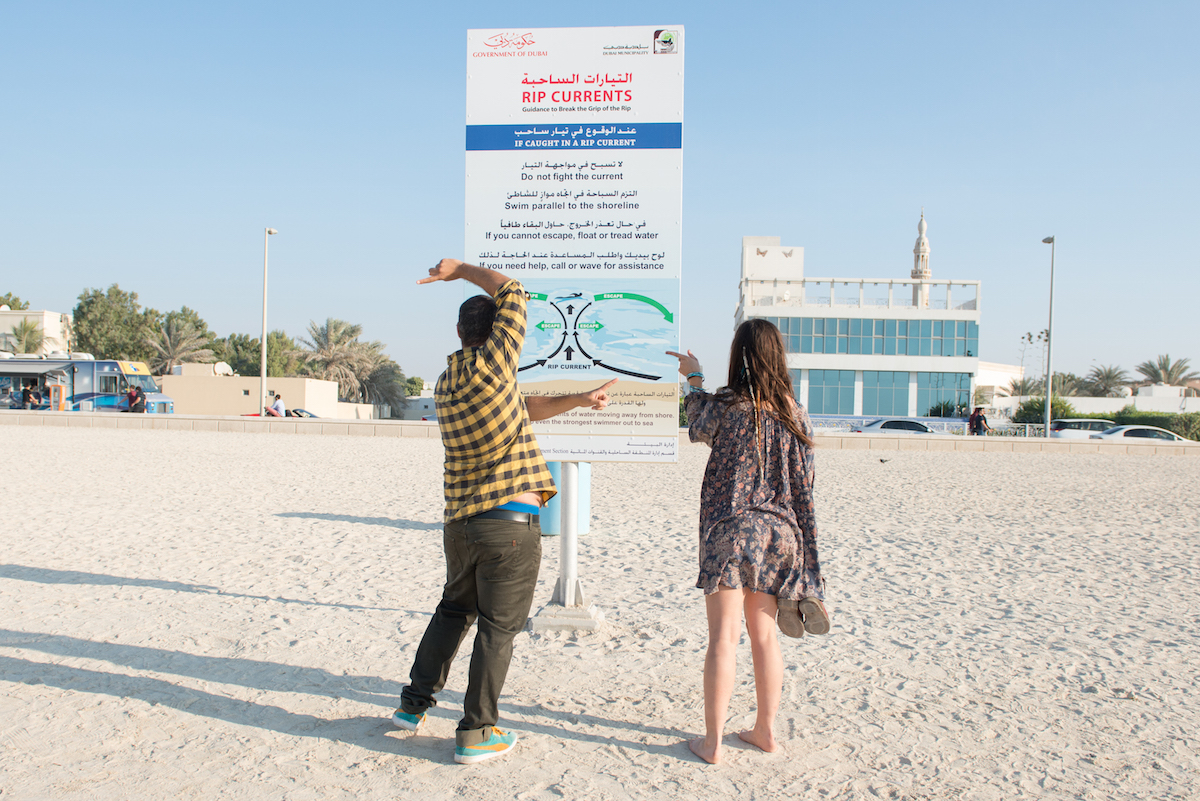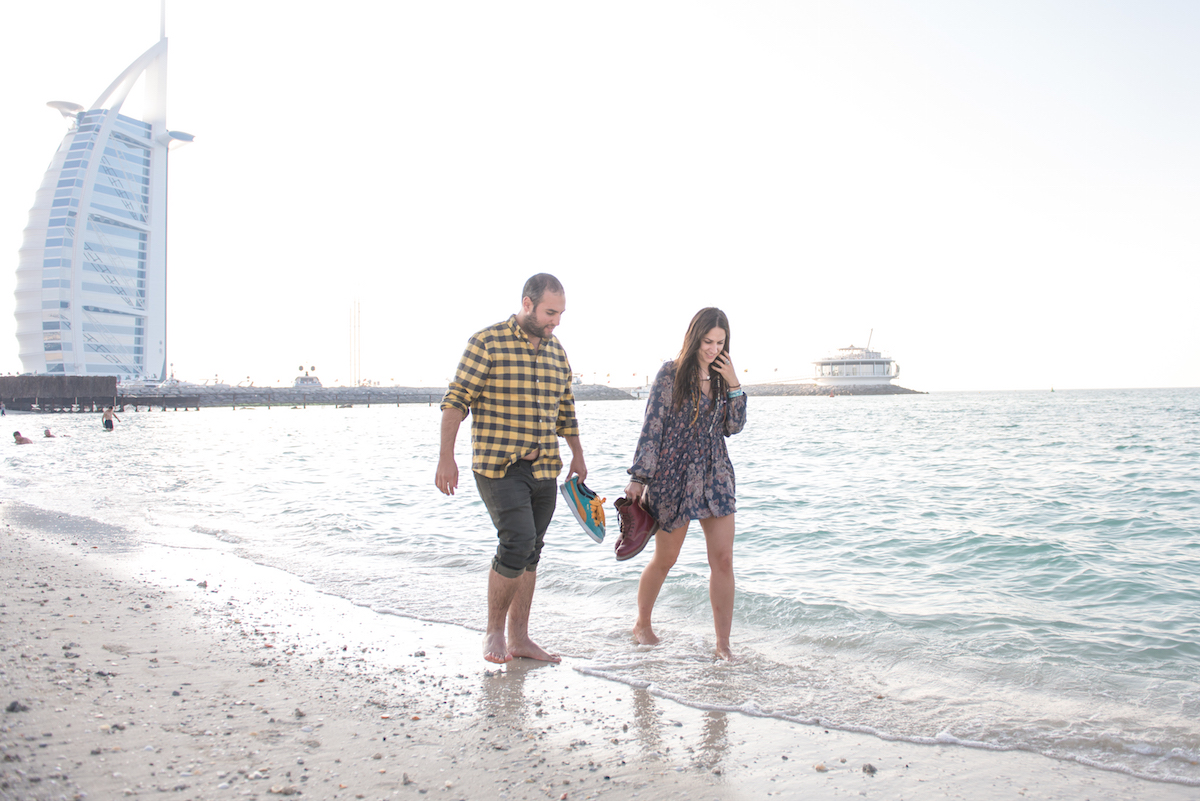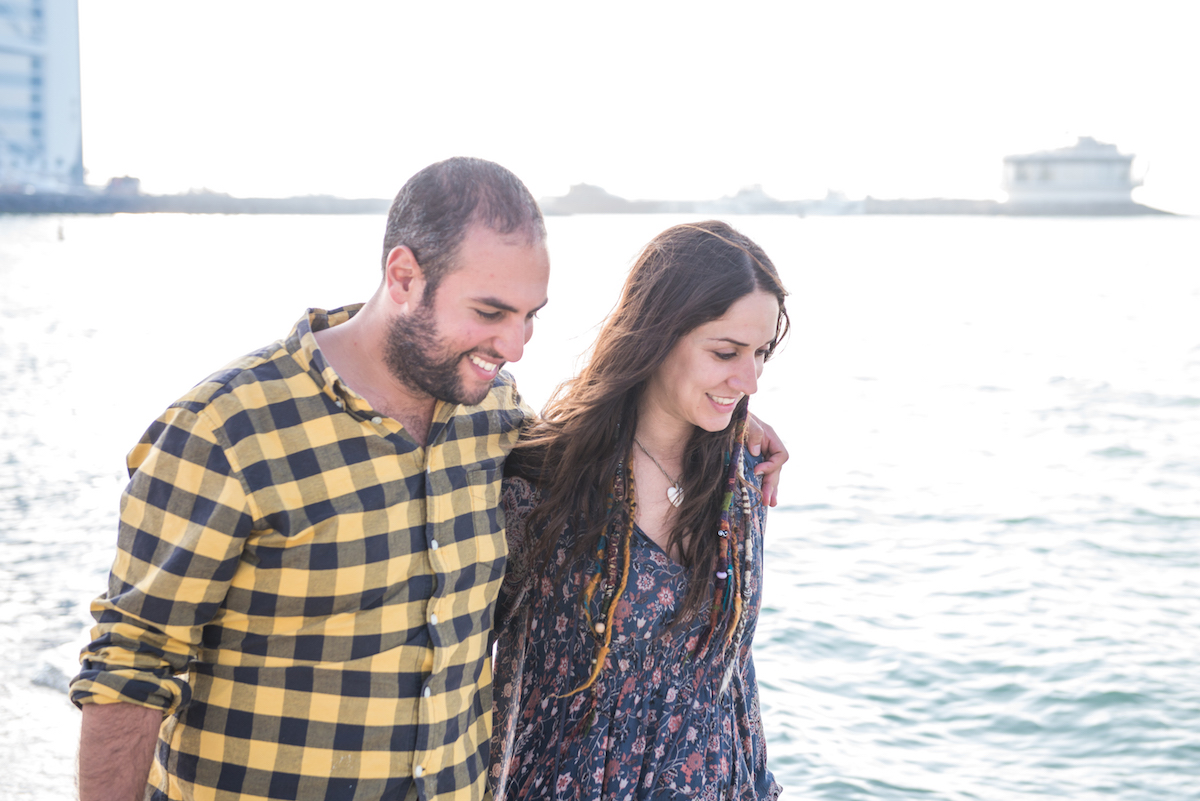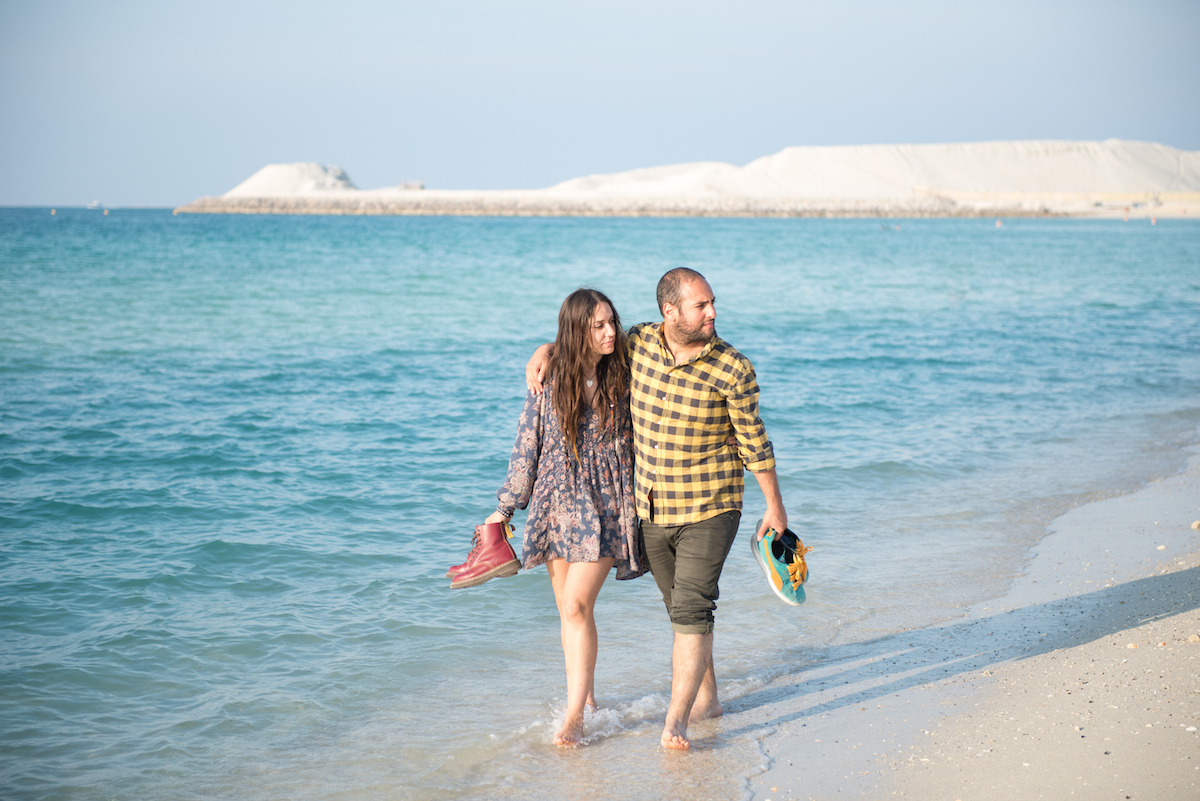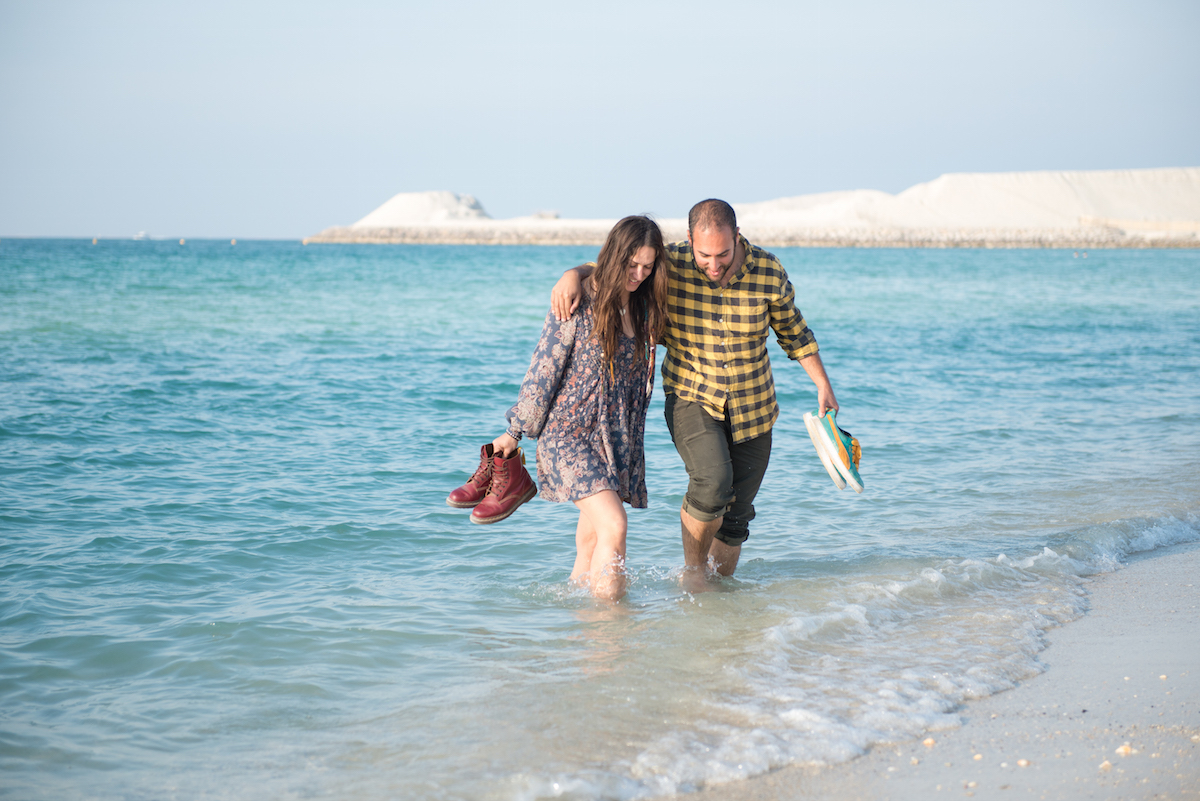 See more couples on holiday here.
Share using the Share buttons below.