See more: birthday – couples – love – NYC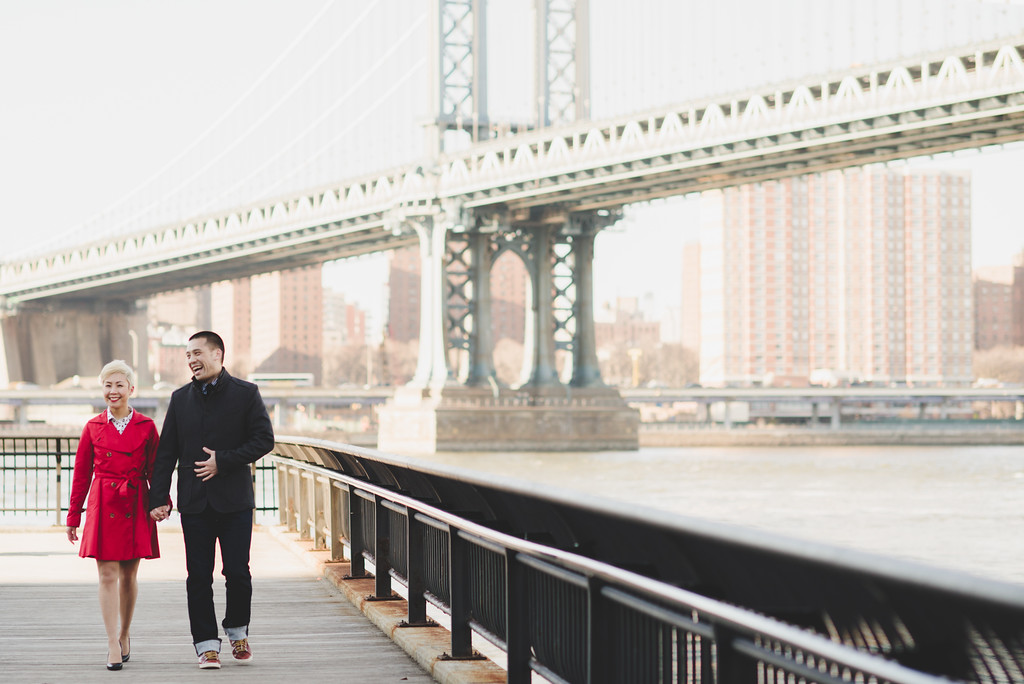 Two shoots in two days. Manhattan and DUMBO. Miranda and Brian had travelled from the beautiful West Coast to buzzy New York City to celebrate Miranda's milestone birthday, and they were ready to capture the essence of the city with the help of Flytographer Lauren.
Miranda had some hopes that she might see a ring this trip, but Brian kept her guessing! Scroll down to read the story and see all the beautiful photos of this stylish couple on their getaway to the Big Apple.
---
Day 1: Dumbo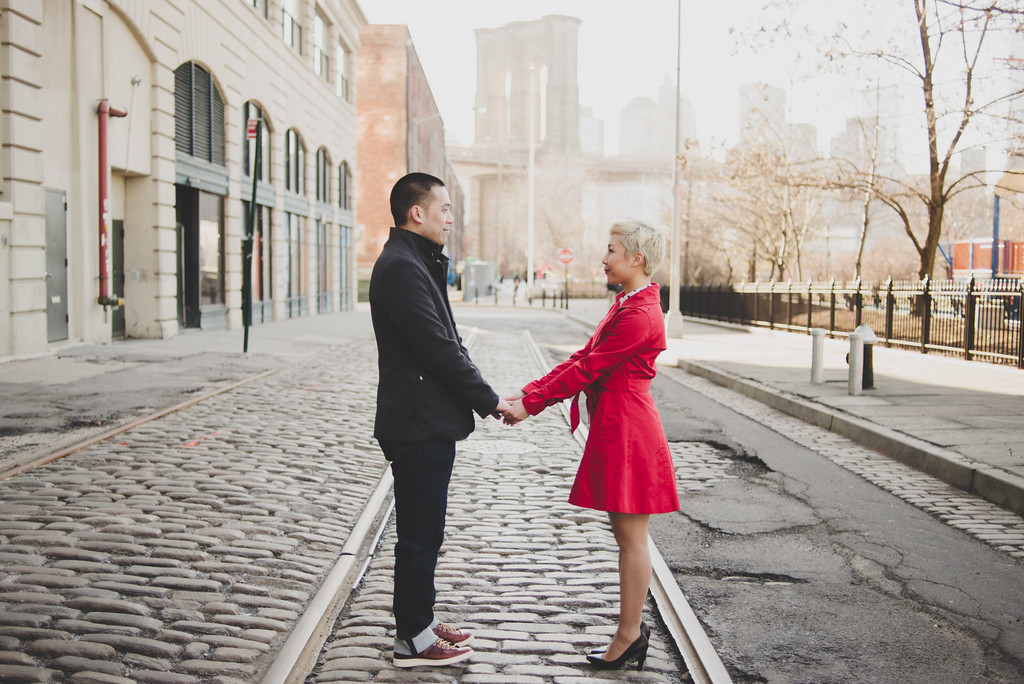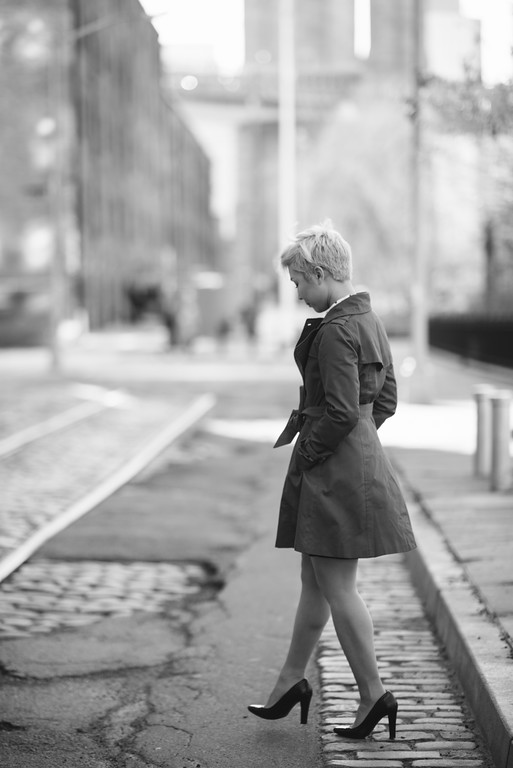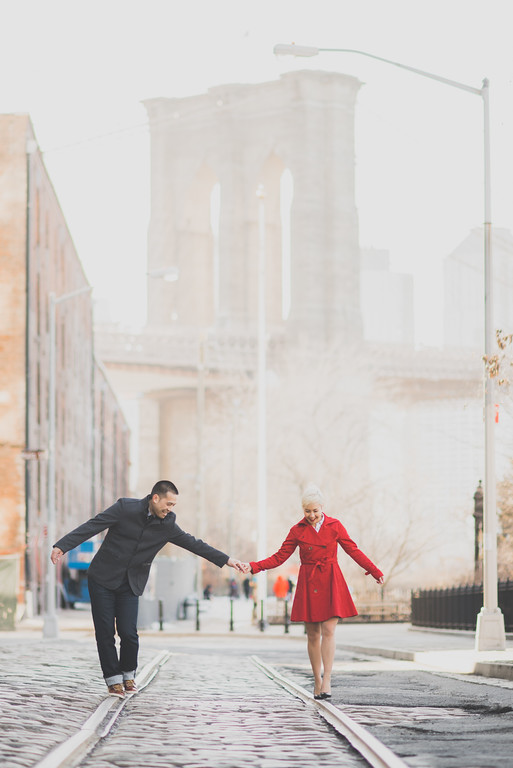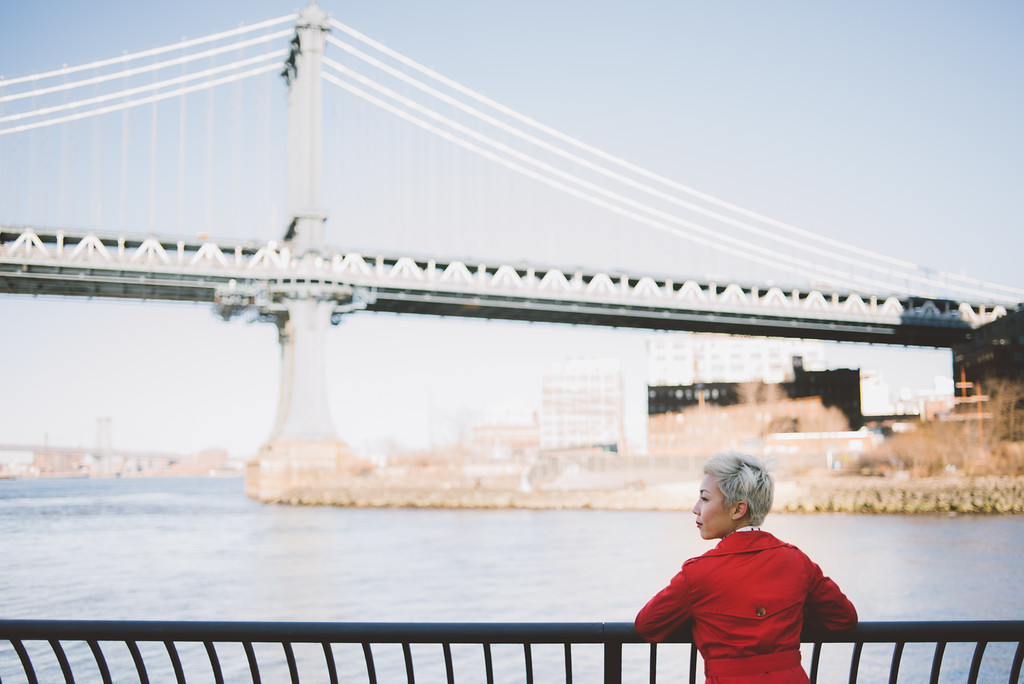 "Our trip to New York was to celebrate my big 3-0. Brian & I were not engaged then, but I wanted us to have a nice set of photos. Kind of like a pre-engagement shoot.
"A long time ago, I was obsessed with this image I'd seen somewhere of the Brooklyn Bridge packed with yellow taxi cabs and a bride & groom standing atop a taxi kissing. I'm not big on weddings, but I knew if my turn ever came, THAT was what I wanted: a New York photo shoot.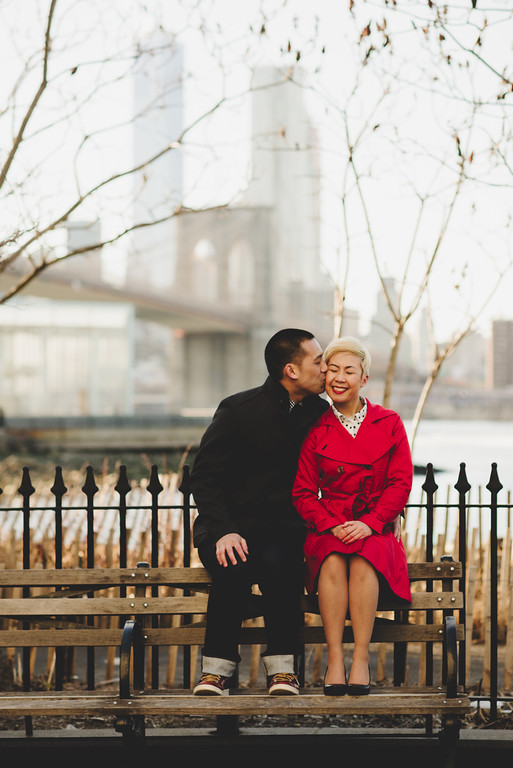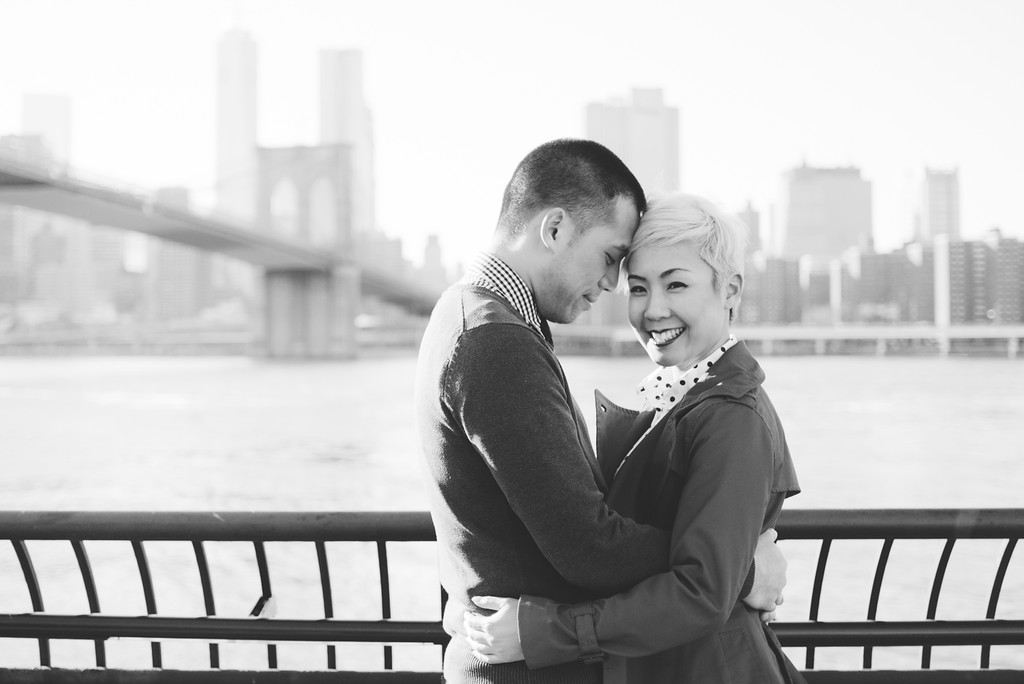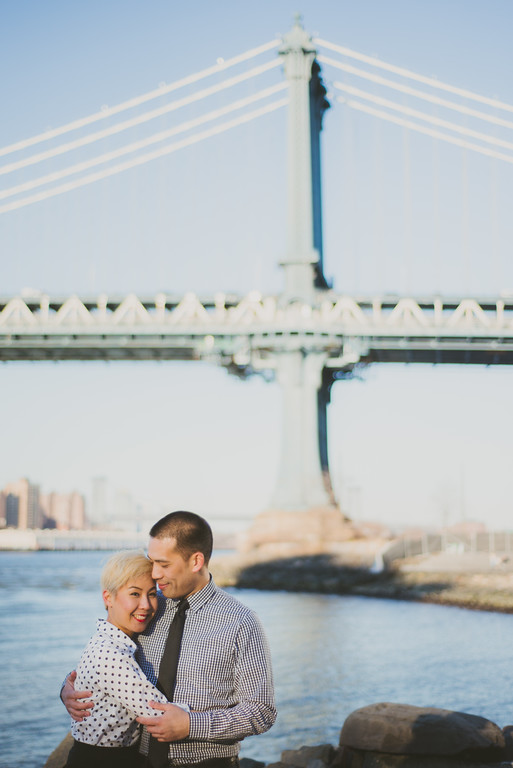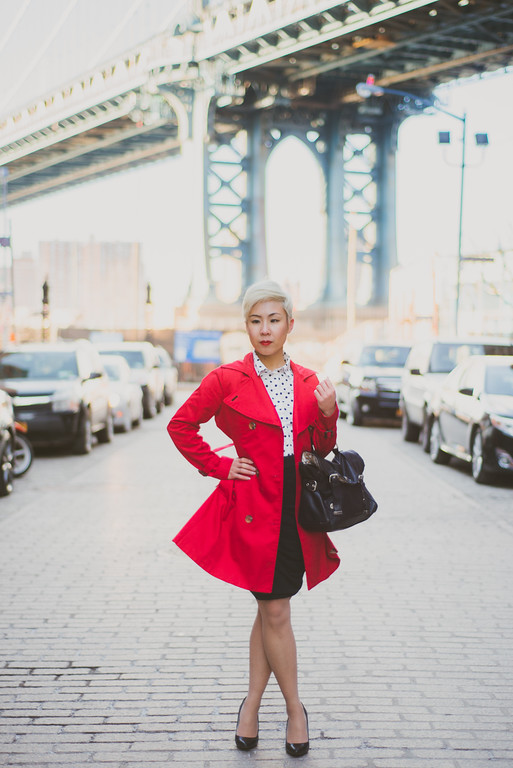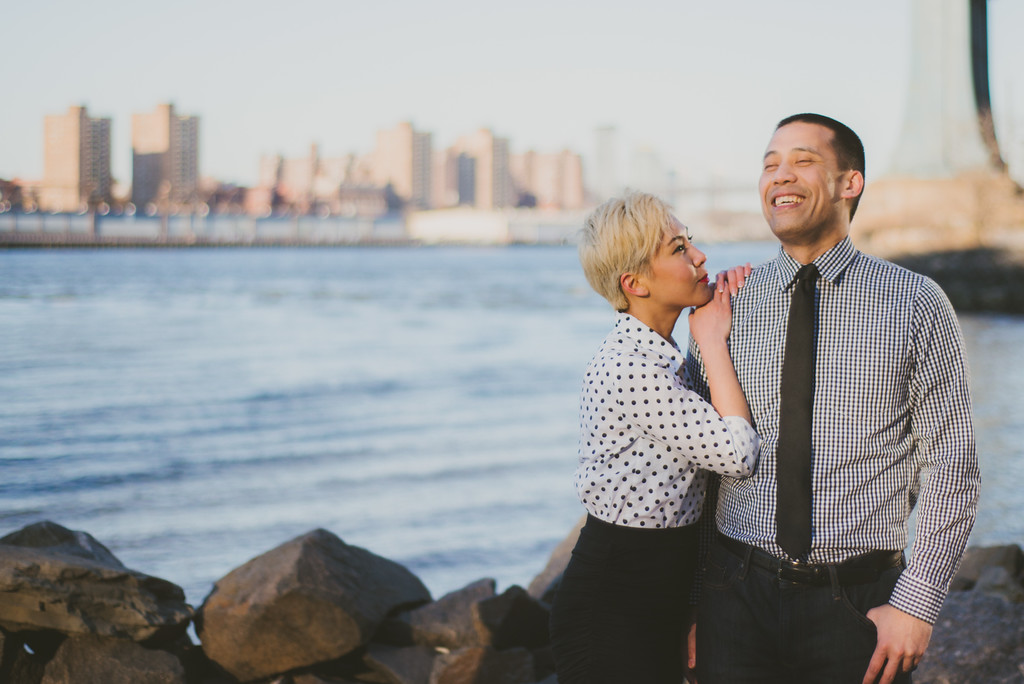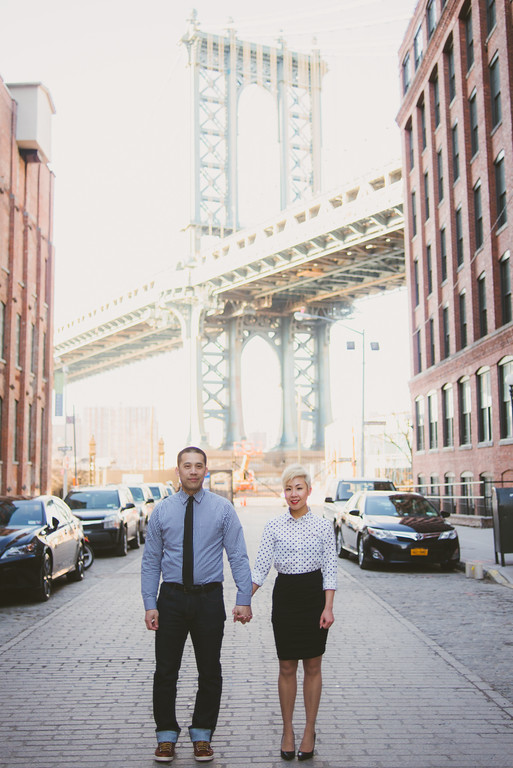 "My boyfriend and I have been together for almost 4 years now, and we've talked about getting married. I thought since I had set up the photo shoots, he might surprise me with a ring! He's a very risk-averse kind of person, so ultimately no question was popped during the shoots. I wasn't at all disappointed, but just thought he had missed a good opportunity!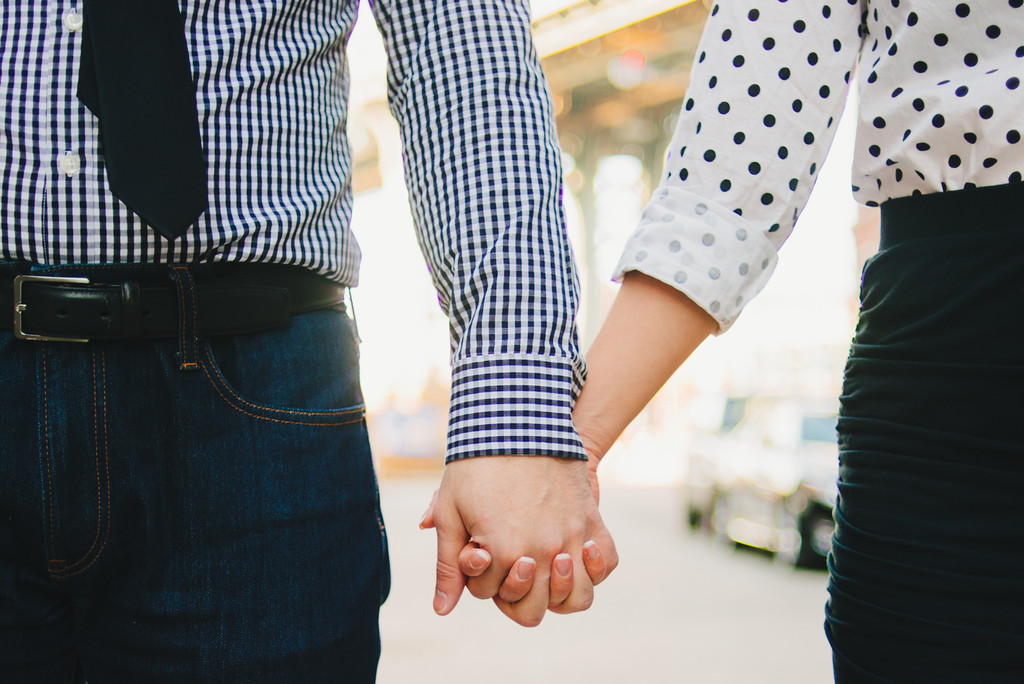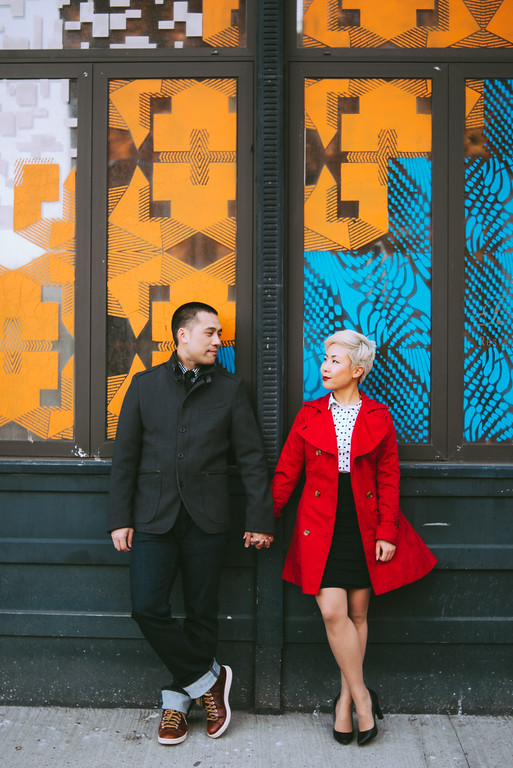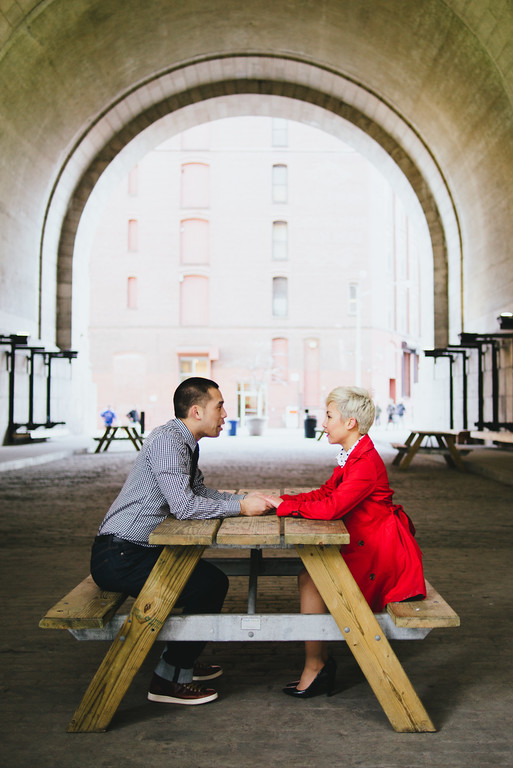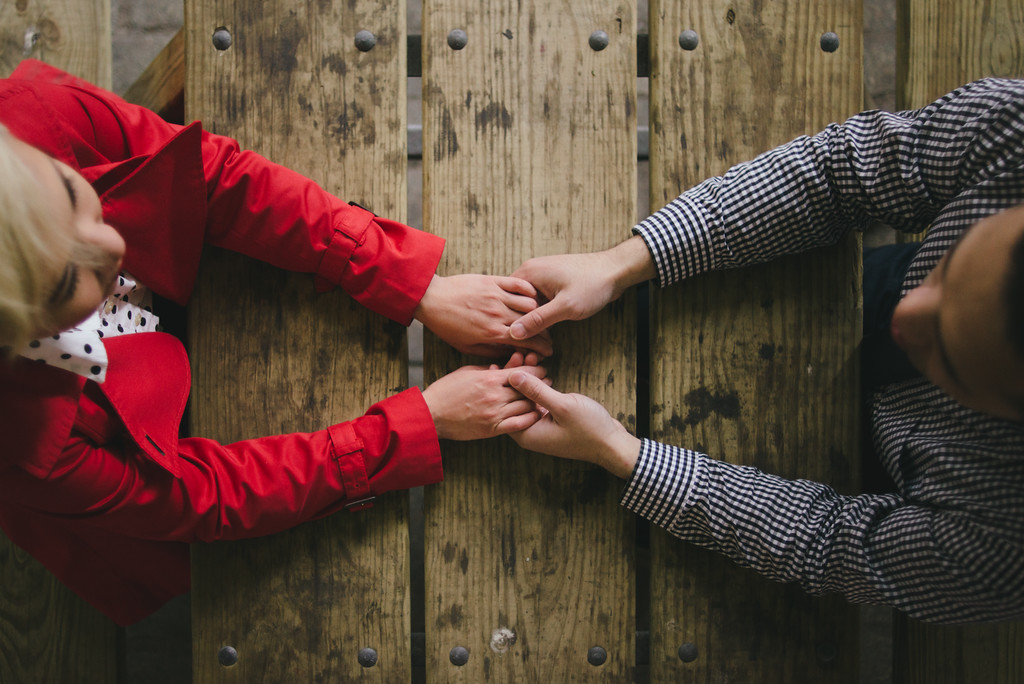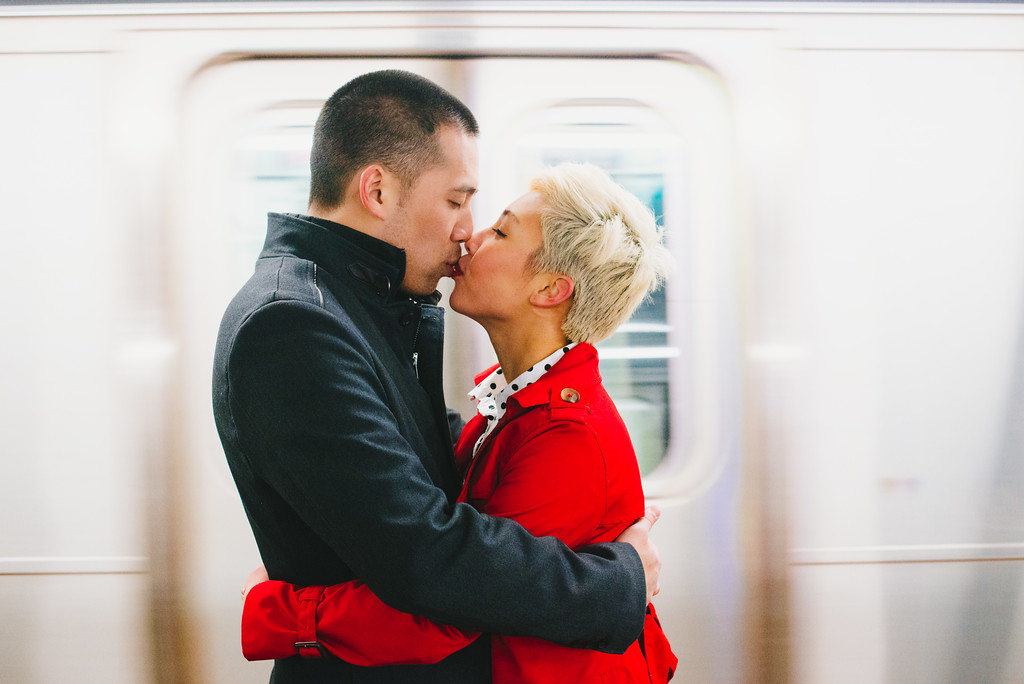 ---
DAY 2: Manhattan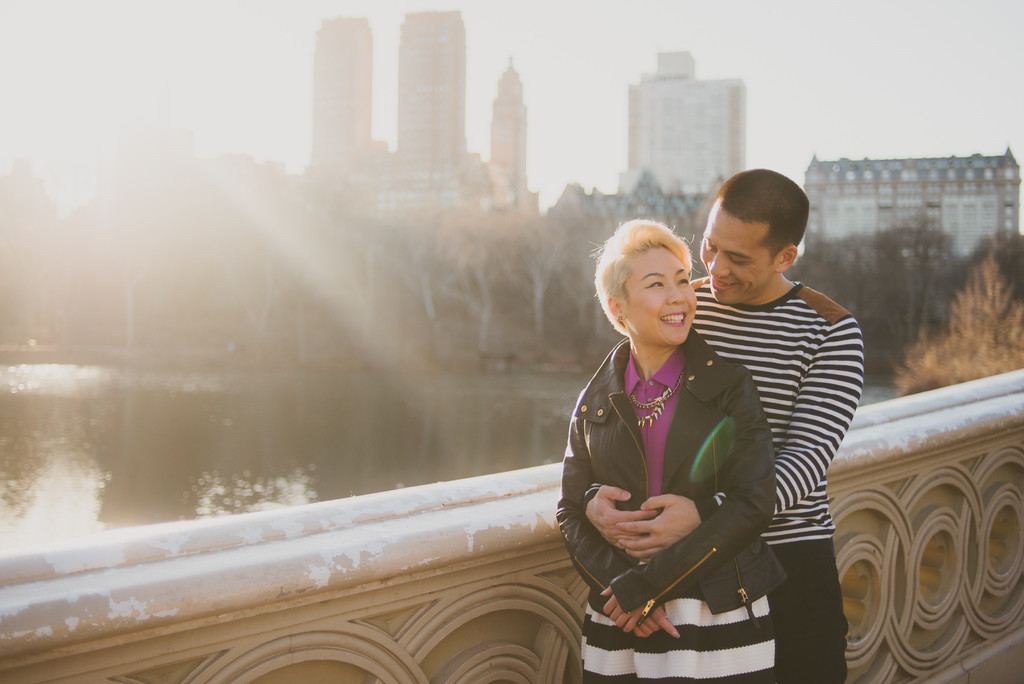 "After we returned home, as I was getting ready for Vancouver Eco Fashion Week, he asked me, 'Would you like a ring on Saturday?' (which was the day of our 4 year anniversary). I said, 'Brian, you give me the best surprises!' So yes, he officially popped the question then, on our four-year anniversary." – Miranda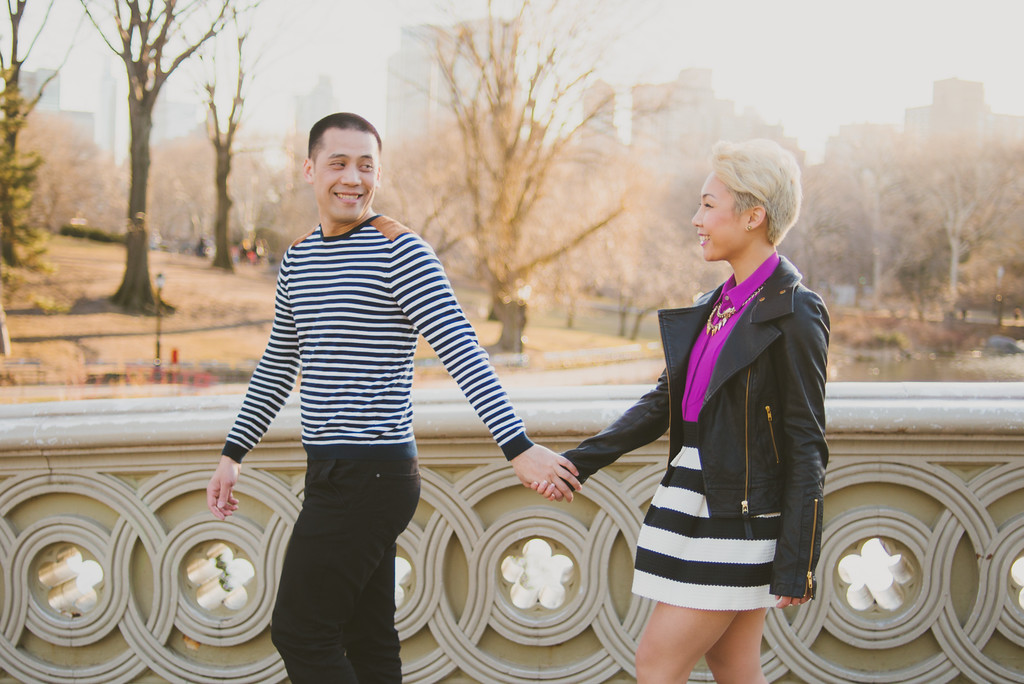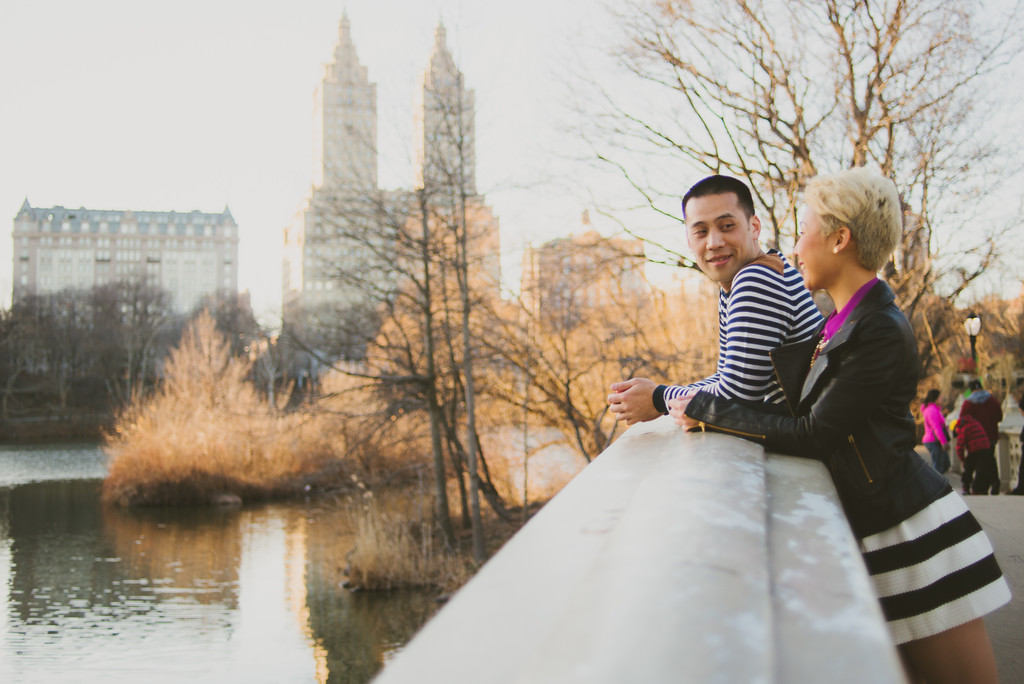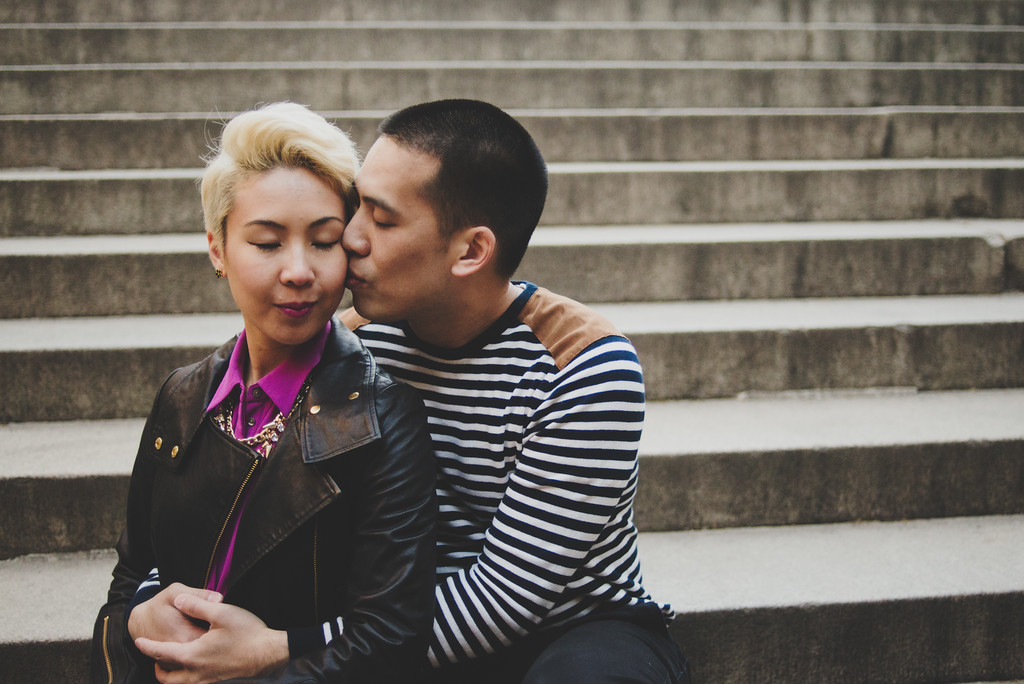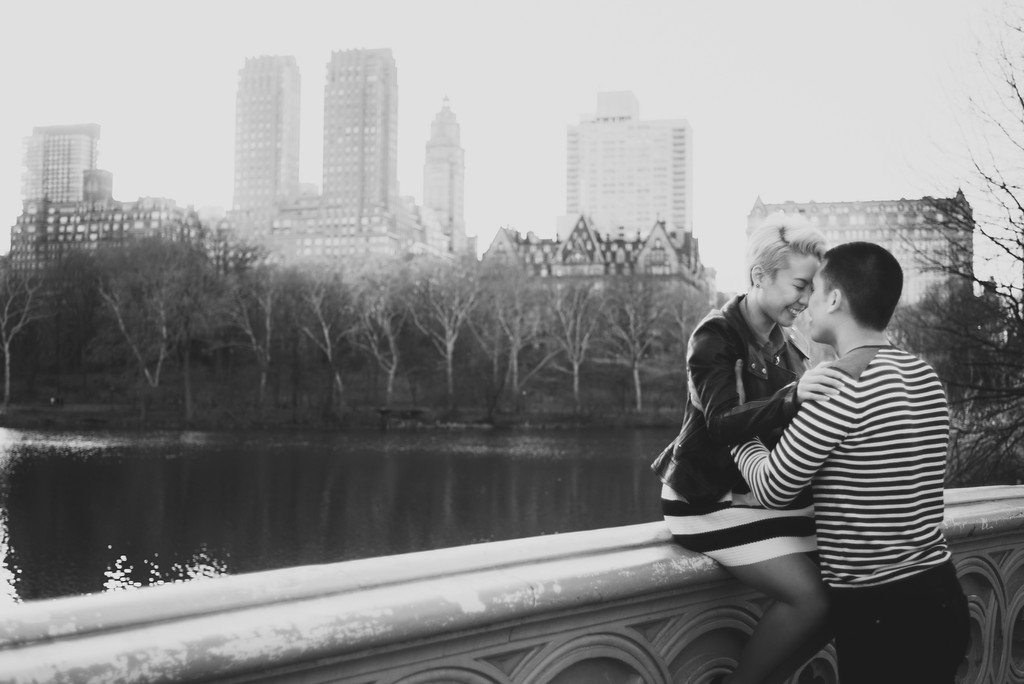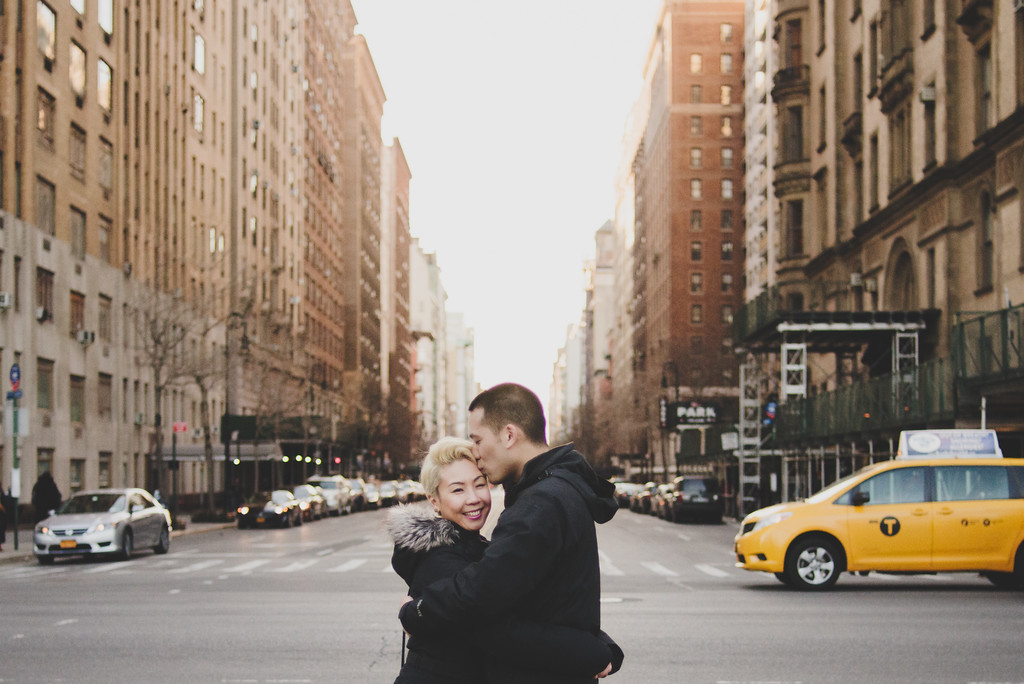 "I was trying to look for photographers in New York, but it was such a labour intensive task. Then I remembered a fashion friend had used Flytographer on several trips. I didn't think New York was a place that was necessary to use a service like this, but it was! We booked a local photographer, Lauren, and she was AH-MA-ZING! It was really easy to go through each photographer's portfolio to get a sense of their style. This is one of the best services I've used and will likely use it again when we're traveling to more exotic destinations. Doing this Flytographer shoot was definitely one of our trip highlights!" – Miranda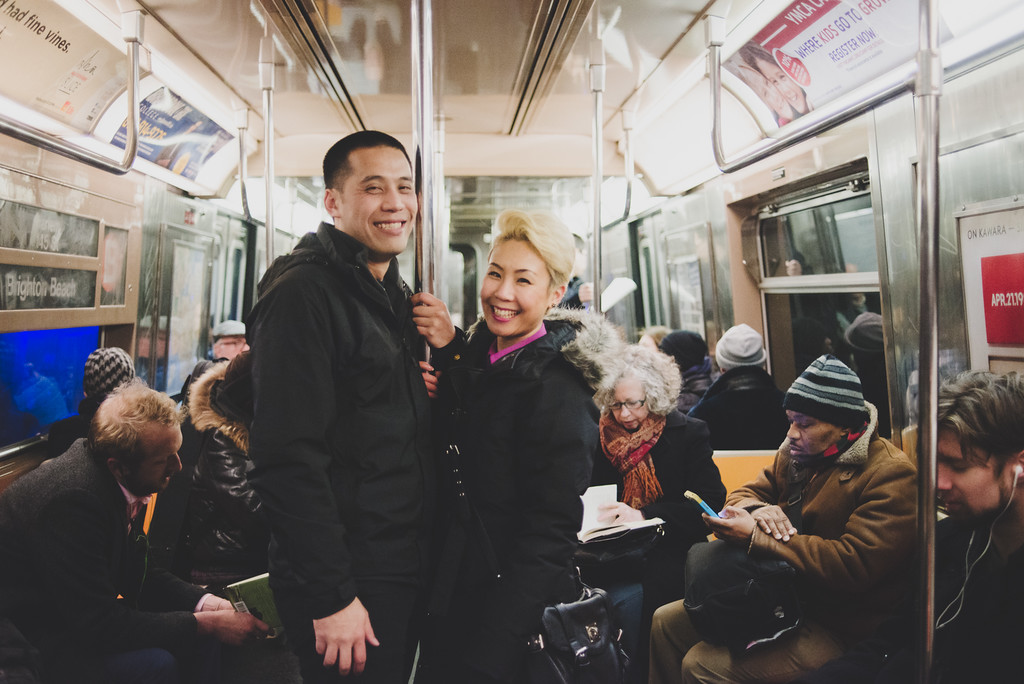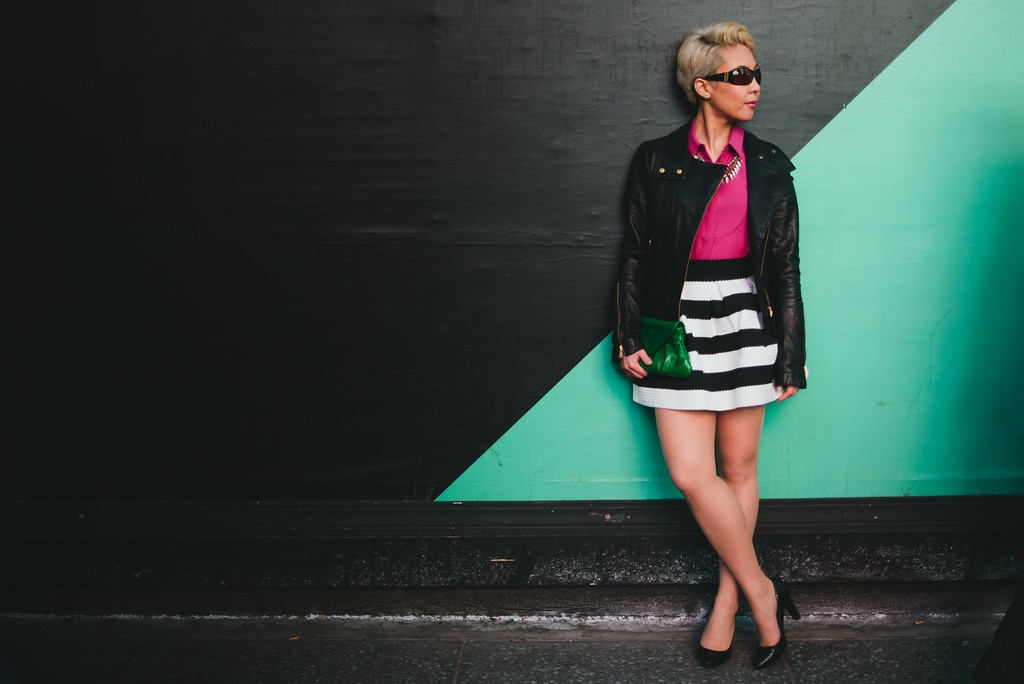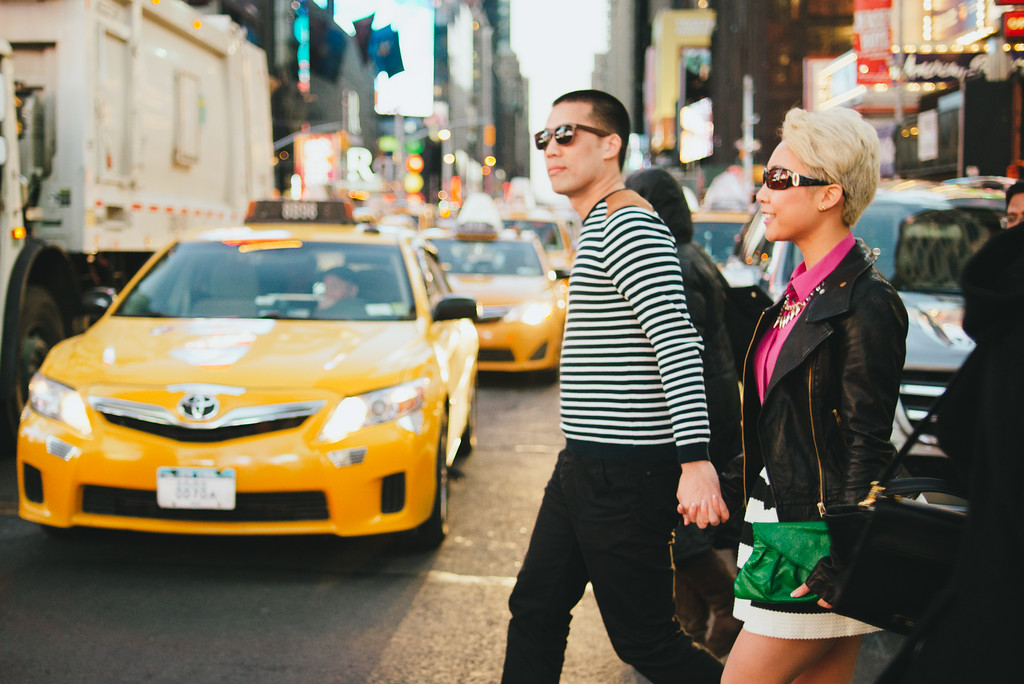 Congratulations on your engagement, Miranda & Brian! Here's to a lifetime of happiness ❤