Guanacaste Photo Spots
Costa Rica is known for its vast, dry tropical forests, Caribbean coastlines, hot springs, rich wildlife and La Fortuna, the gateway to Arenal Volcano National Park, which holds not one but two volcanos. We will take you on a journey along the Pacific coast in Guanacaste. We have compiled a list of the top 10 places to take photos in Guanacaste province. 
Let us be your travel guide! At Flytographer, we quickly connect people with trusted photographers for fun photo shoots and have captured over three million memories worldwide. Today, we asked our local photographers in Guanacaste to show us the best spots for pictures.
TLDR
(A little sneak peek just for you 😊)
1. Playa Blanca
Playa Blanca is a gorgeous, white sand beach off the beaten path. While it's a little tough to reach, you won't find many people there, so you don't have to worry about being photobombed! 📸💣
The beach is also full of trees, so if you want to take a break from the glorious sunshine and snorkelling, you can set up a hammock next to your cooler of snacks and drinks and live that Pura Vida lifestyle. 🍹🍹
Word to the wise: bring your chairs, food and drinks, as the beach resorts on either side of Playa Blanca won't supply them. 
If you're interested in a little ‌birdwatching‌, keep an eye out (and your camera ready) for macaws and green parrots. If you're lucky, you'll also catch a glimpse of some monkeys! 🦜🐒
2. Santa Rosa National Park
Santa Rosa National Park is a wildlife refuge that protects some of the last surviving dry tropical forests in the world. There are not one but two sea turtle-nesting beaches here, Naranjo and Nancite. In late summer each year, during a new moon, thousands of Pacific ridley sea turtles (also known as olive ridley sea turtles) come ashore on Nancite to lay their eggs. 🐢🐢🐢🐢🐢🐢🐢
But if waiting all night to catch a glimpse of this mind-blowing turtle migration isn't your thing, Naranjo Beach is also famous for surfing! 
3. Tamarindo
Tamarindo has one of the most picturesque beaches in Costa Rica, with miles of soft, golden sand, crystal clear blue waters and plenty of opportunities for kayaking, sailing, snorkelling, scuba diving and sport fishing for marlin and sailfish. If you want to try surfing but are just starting, the waves here are pretty gentle, and you can easily find a surf instructor. 
But whatever you do, don't forget to stroll along the beach at sunset for an incredible picture during golden hour. 🌅📸
There are so many beaches in Costa Rica, and this is one of the busier ones. So why not take your camera further inland, where you'll find fantastic restaurants serving authentic Costa Rican food, trails for biking or hiking, horseback riding and even golf? 
4. Ocotal Beach
Ocotal Beach (Playa Ocotal) is clean and quiet, only a third of a mile long, and surrounded by cliffs and mountains up to 80 million years old. When the water is calm (most of the time), it's the perfect spot for swimming and snorkelling, as it is also lovely and warm. 
If getting a lot of sun is your top priority, there are nine sunny hours a day during the dry season, which runs from December to April. 

But aside from being a quiet, beautiful beach, local healers believe the white mist that rides in on the sea air is full of negative ions, small particles charged with electricity that clear the air of harmful allergens like mould spores and viruses, cigarette smoke and dust. Plus, they increase oxygen flow to the brain, increasing mental energy and alertness. 

Oh yeah, and did we mention the beach is stunning? Your camera won't be able to keep up with all the positive vibes from the ocean! 😎✌🏼✌🏿✌🏽✌🏻 Ocotal Beach is by far one of the best places to take photos in Guanacaste! ☀️
5. Villa Corazon del Mar
If you're looking for an incredible place to stay with your family or friends in the Guanacaste province, look no further than Corazon del Mar, a gorgeous five-bed, five-bath villa in Playa Potrero. It has an infinity-edge pool that blends with the ocean, a swim-up bar and an oversized kitchen that seats 10. 

The high ceilings, shelves, cabinets and some floorings are made from a blend of woods indigenous to the area, and the walls are covered with Central American paintings, tapestries and carvings. Talk about a photo op! 

The villa also has a patio that leads right onto the beach, so you don't have to travel far to swim or catch another pic of you and your crew silhouetted by the reliably glorious Costa Rican sunset. 

If you're in the mood for a more private, intimate date night, two bedrooms come with a mini-kitchen and private garden patio. Talk about luxury! 
Look amazing in photos
Get 50+ insider tips on how to prepare, what to wear, and easy posing ideas for your next photo shoot!
6. Avellanas Beach Area
Playa Avellanas is a long beach that stretches from Hacienda Pinilla to Playa Lagartillo. It's not as busy as some other beaches on this list, and it's only a 20–30 minute drive from Tamarindo. 
The beach has seven surfing points, so there's something for everybody. Beginners should start near the parking lot by Lola's restaurant, and advanced surfers should check out the river mouth, where you can find waves that top 12 feet! 🏄‍♀️🏄‍♂️

Ever wanted to capture a picture of yourself looking like Patrick Swayze in Point Break? This is your chance! 

While you're here, don't miss out on Lola's restaurant, where you can sip a cocktail and munch on some ceviche🐟 after a day of surfing, with the spectacular sunset as your backdrop. If you're lucky, you can take a selfie with the pigs who live on the property in honour of the original Lola, the 800-pound pig for whom the restaurant is named! 🐷
7. Playa Conchal
Playa Conchal is considered one of the most exotic and beautiful places on the Costa Rican Gold Coast, as it has near-perfect weather all year and nearly 10 hours of daylight during the dry season. Coupled with the warm water, this makes it a great place to swim or snorkel. If you're lucky, you'll even catch a glimpse of stingrays! 

There's also scuba diving and deep-sea fishing if you feel more adventurous. You could reel in a yellowfin, marlin or dorado and take an awesome picture. But remember, it's not called 'catching' but fishing! 🤣
8. Playa Langosta
Playa Langosta is located south of Tamarindo Beach and is quieter than its neighbour. It has phenomenal surfing conditions for experienced surfers, especially at the southern end, where you'll find the mouth of an estuary with a dynamite surf break. But be mindful of the coral here, which is exposed at low tide. The coral will make a great picture, but be wary of it when surfing! 
9. Playa Hermosa
Playa Hermosa means "beautiful beach" in Spanish, and it more than lives up to its name. It's a two-kilometre stretch of grey sand beach encircled by tropical forests and crests of volcanic rock. So, look no further if you like your beaches in unbelievably lush surroundings. Playa Hermosa is by far, one of the most beautiful places to take photos in Guanacaste! 📸

Not only does it boast some of the best scuba diving in the country, but Playa Hermosa also has sailboards, canoes, kayaks, water bikes, jet skis and windsurfing equipment to rent. If you're looking for a laid-back time, take a catamaran ride along the Hermosa coast, where you're sure to take pictures you'll gaze at for decades. 
10. Playas del Coco
Playas del Coco is the largest village in Guanacaste province, so it's positively brimming with things to do and people to meet. There's scuba diving (where you might even see a shark 🦈😰), sport fishing, surfing, snorkelling, sailing, jet skiing and horseback riding.
The beach is one of Costa Rica's most well-known, so if you're looking for peace, look elsewhere. However, this is the spot for you if you are an extrovert. The tropical beach is surrounded by gorgeous, green rolling hills, making a fantastic backdrop for your beach photos as you meet new friends and have fun in the sun.

Capturing Memories in Guanacaste
That concludes this photo tour! But before we leave, we must make a few honourable mentions. Here are the other places to take photos in Guanacaste that didn't make the cut:
‌Rincon de la Vieja National Park contains three volcanoes, including the Rincón de la Vieja volcano, Guanacaste's largest and most active volcano.

Tenorio Volcano National Park contains the Rio Celeste waterfall, and you guessed it, the Tenorio Volcano, as well as a vast conservation area home to sloths‌ and crocodiles!🐊😱

Palo Verde National Park contains the Tempisque River and exotic wildlife, including coyotes, howler monkeys, pumas and pacas.
Flytographer pairs you with professional travel photographers worldwide, so you're guaranteed to capture your adventures. No more inexperienced tour guides, blurry shots or uncomfortable poses! We have a long list of available locations in South and Central America, including San Jose and Tamarindo in Costa Rica.

View our location database for the complete list of Flytographer destinations. 
"Mariana was amazing. She communicated and let me know exactly where to meet her and sent a photo so I could be sure I was at the right location. She is super friendly and guided the entire shoot, which I loved because I hate having to decide which poses to do. The pictures turned out phenomenal. Thank you so much Mariana, and thank you for the restaurant recommendation! Breakfast was amazing!"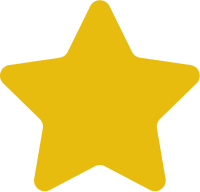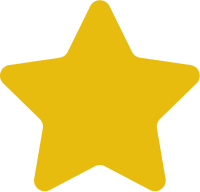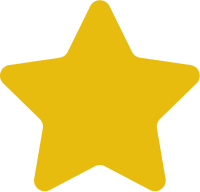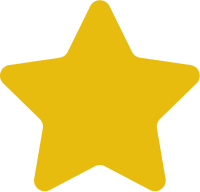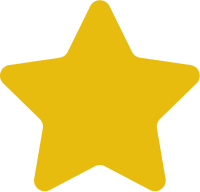 Kieara
"Working with Mariana to capture our beautiful Costa Rican vacation was an absolute DREAM. I wish I could rate higher than 5 stars. She scouted out the most beautiful spot for the shoot and directed us through each photo. We also had a 1.5-year-old toddler with us and she was able to interact with him beautifully for the photos. My fiancé and I are not very comfortable with photos and she was able to capture the most stunning moments. I cannot say enough positive things about Mariana, her bubbly and cheerful personality made the shoot run so smoothly."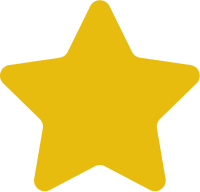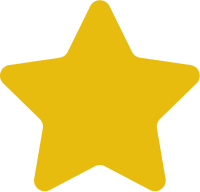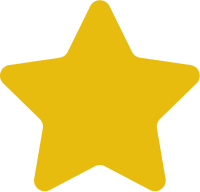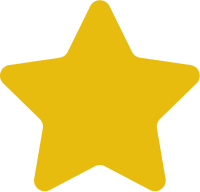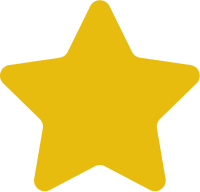 Zoe
"Mariana was personable and fun! She used our time efficiently and captured amazing photographs! We will treasure the memories she captured and I would LOVE to work with her again!!!"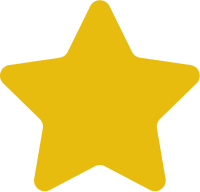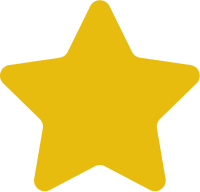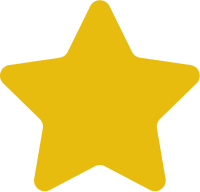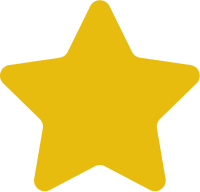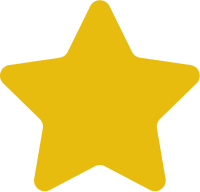 Tara