The off-season is the perfect time to book a luxury getaway to one of our favourite destinations for LGBTQ travellers. With gorgeous destinations, such as Cabo San Lucas, Palma de Mallorca, and Palm Springs, offering a wealth of friendly options for travellers of all kinds, it's time to book your next trip, like yesterday. Read on for the best destinations for LGBTQ travellers.
1. Los Angeles
Home to one of the world's largest LGBTQ communities, Los Angeles has plenty to experience for LGBTQ travellers. Get a dose of history with a visit to the largest collection of LGBTQ history archives in the world, the One National Gay & Lesbian Archives. Browse cool vintage threads at Out of the Closet and a portion of your purchase will be donated to the AIDS Healthcare Foundation, or catch a show at Celebration Theatre, where innovative productions celebrate the LGBTQ community.
2. Amsterdam
The Netherlands was the first country in the world to legalize same-sex marriage, so it's no surprise that Amsterdam has long been a great destination for LGBTQ travellers. The city has a wealth of interesting neighbourhoods which serve as hubs for Amsterdam's vibrant gay scene. Kerkstraat is a great starting point, with numerous LGBTQ-friendly hotels and B&Bs, as well as a growing nightlife scene.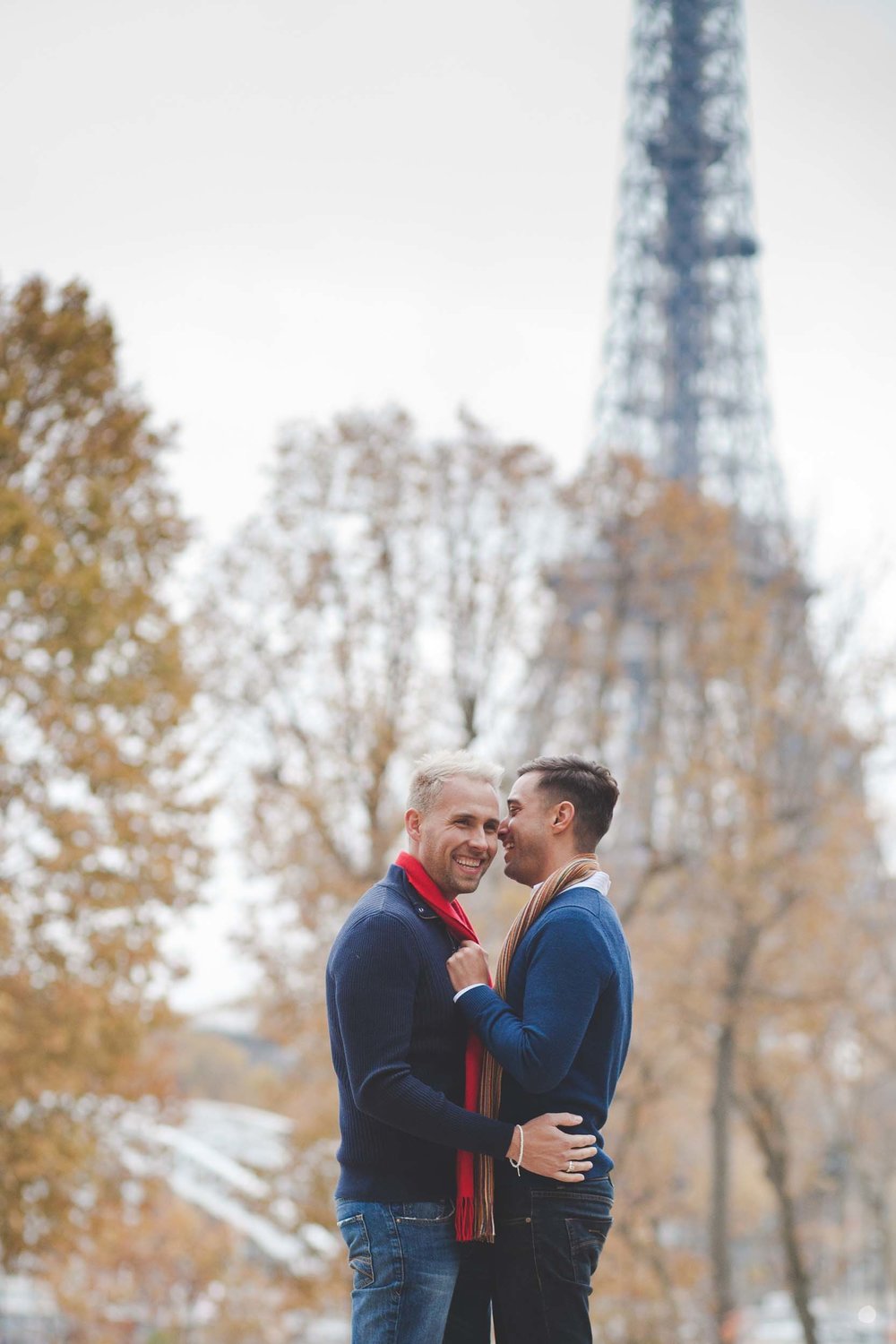 3. Paris
The City of Love welcomes lovers of all kinds to fall under its spell. Book a room in one of Paris' gorgeous gay-friendly hotels in the heart of Le Marais district, a centre for LGBTQ nightlife in Paris. The top-notch service at Hotel Le 123 Sebastopol and stunning design will leave you feeling like celebrities the second you step through the doors.
4. New York City
No matter where your interests lie, the City That Never Sleeps undoubtedly has what you're looking for. From iconic landmarks and world-class shopping to Broadway shows and acclaimed museums, NYC has it all. For the latest hotspots, head to Hell's Kitchen, where on-trend LGBTQ-friendly restaurants, bars, and clubs have been popping up.
5. Cabo San Lucas
If lazy days at the beach fueled by margaritas sound like the perfect way to unwind, it's time for a trip to Cabo San Lucas. The more laid-back atmosphere of Cabo, compared to some other Mexican resort towns, has begun attracting LGBTQ travellers. Cabo San Lucas' festive party atmosphere equals lazy days and late nights, with plenty of time for an afternoon siesta in between. For a change of pace, visit the sleepy, artsy town of San José del Cabo to the east, perfect for early risers who love a good sunrise.
6. Palm Springs
Palm Springs is the ultimate destination for the style-savvy. Lovers of mid-century modern design lust after the city's colourful architecture, which also happens to be uber-Instagrammable. Palm Springs' luxury shopping and trendy dining scene will leave you with no shortage of hip happenings. Diverse LGBTQ nightclubs provide plenty of late night action, whether you're into karaoke or leather.
7. Lisbon
In addition to being home to one of Europe's most popular gay beaches, Lisbon's cuisine and culture are enough of a draw on their own to book a visit to Portugal as soon as possible. Portuguese pastries and fresh seafood balanced with hilly walks around town will leave culture-obsessed travellers starry-eyed.
8. Palma de Mallorca
With the legalization of same-sex marriage in Spain in 2005, Palma de Mallorca became a natural hotbed of LGBTQ culture. Palma is the perfect base for sunny beach days amid stunning Gothic architecture. Palma also boasts an impressive restaurant scene, a world-class modern art museum with unbelievable views, and numerous luxury spas.
9. San Francisco
World-renowned for being at the forefront of LGBTQ rights throughout history, San Francisco's LGBTQ culture is thriving. Explore the Castro neighbourhood, at the heart of San Francisco's gay scene, but don't stop there — the entire city is welcoming to LGBTQ travellers. If you're craving some beach time, head to the north end of Baker Beach, frequented by gay beachgoers (swimsuits are optional). Whether you identify as a hipster or simply hip, San Francisco's diverse neighbourhoods have something fun for everyone.
10. Anchorage
Besides being home to some of the most stunning displays of nature in America, Anchorage also has a super-friendly LGBTQ community. To truly experience Alaska's vastness, book a tour with Alaska Wildland Adventures and stay in one of their eco-friendly lodges, while they handle all the details regarding your upcoming adventures. The north side of downtown is where the locals tend to congregate, often at one of the city's many highly-rated craft beer pubs.
See more: Amsterdam – Anchorage – Cabo San Lucas – couples – LGBTQ – Lisbon – Los Angeles – love – NYC – Palm Springs – Palma de Mallorca – Paris – romantic getaways – San Francisco