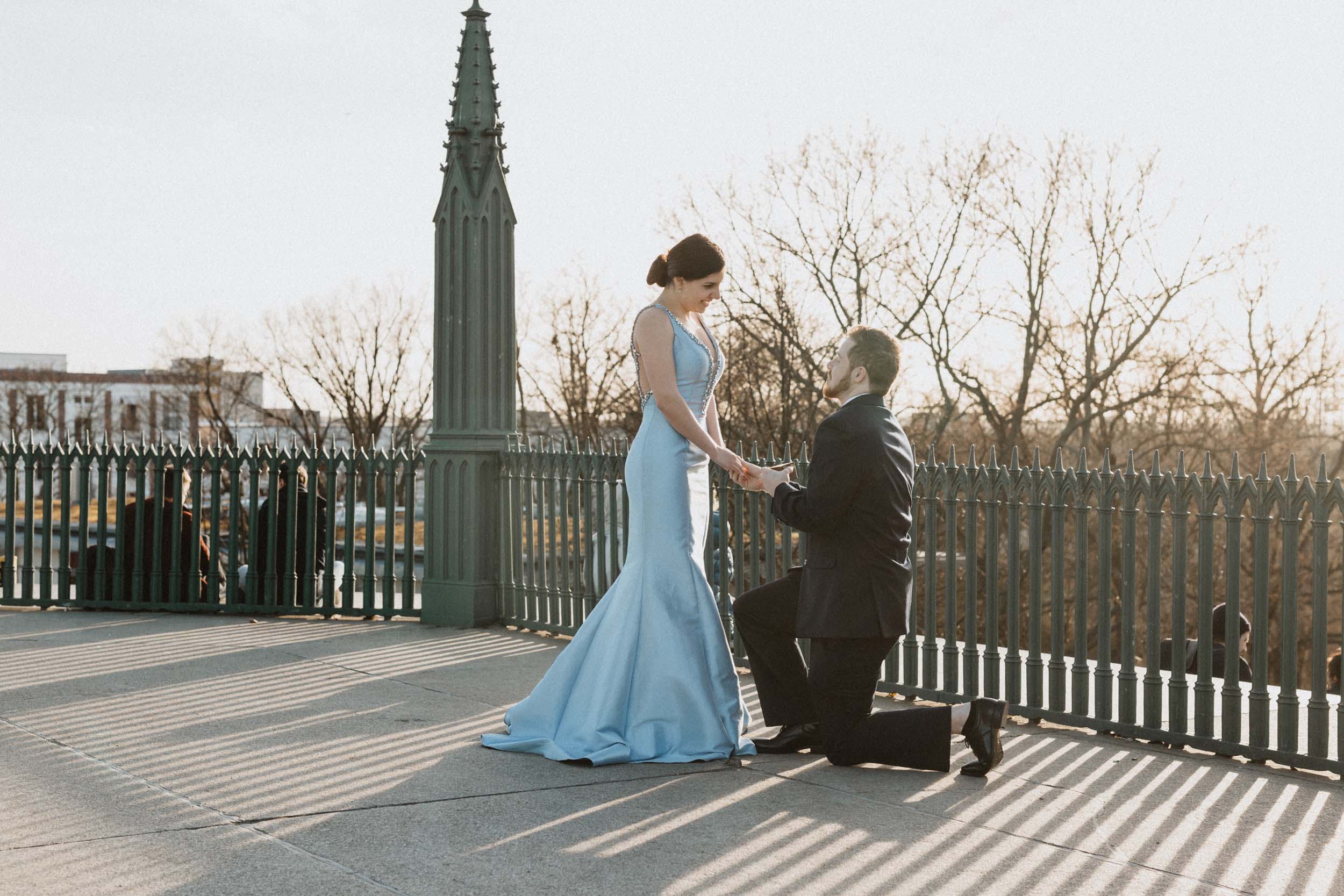 Mariam and Tayler's love story begins in Berlin, while they were both studying abroad there. Fittingly, Tayler arranged for their gorgeous proposal to take place in the city that holds a special place in their hearts. Read on for the details.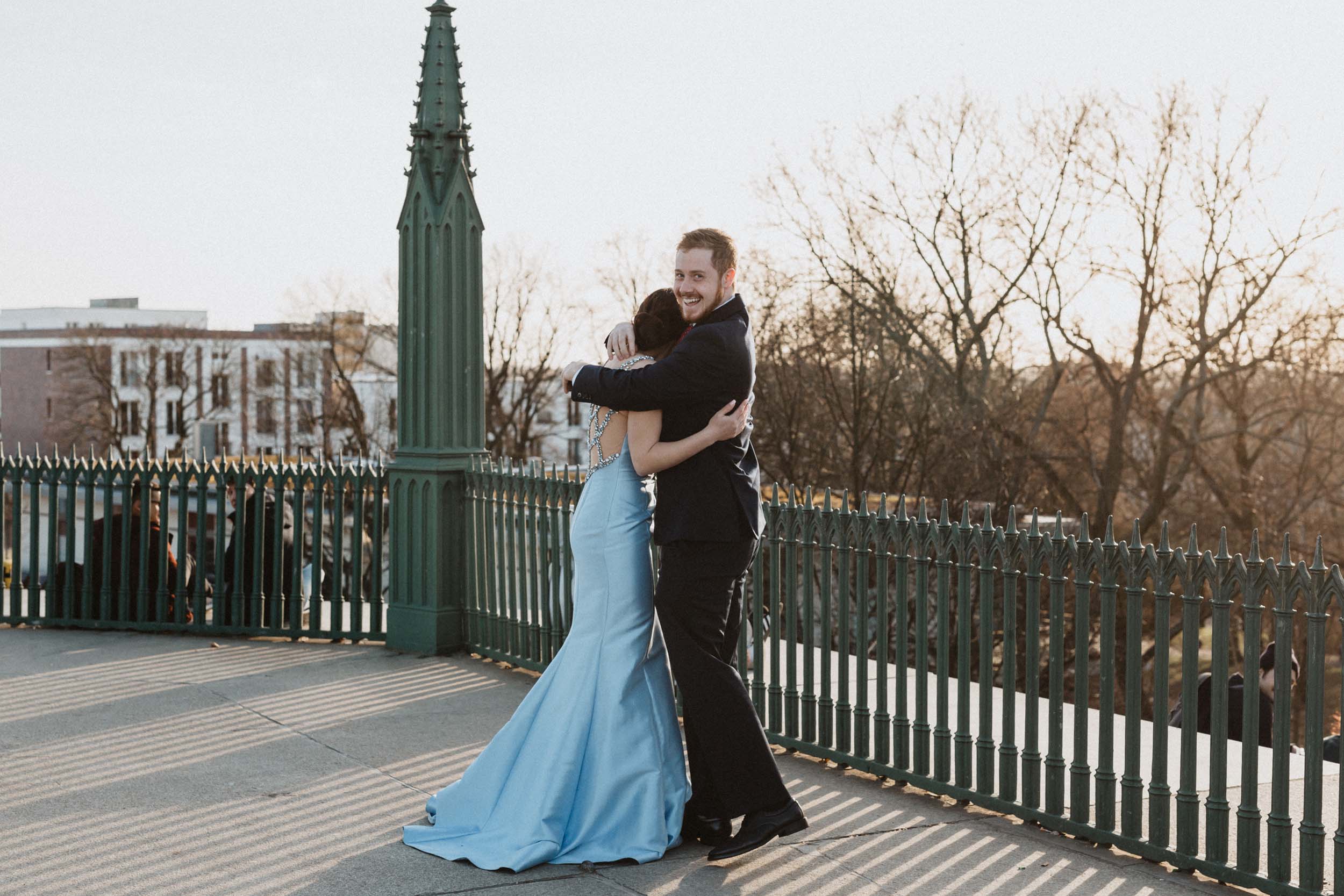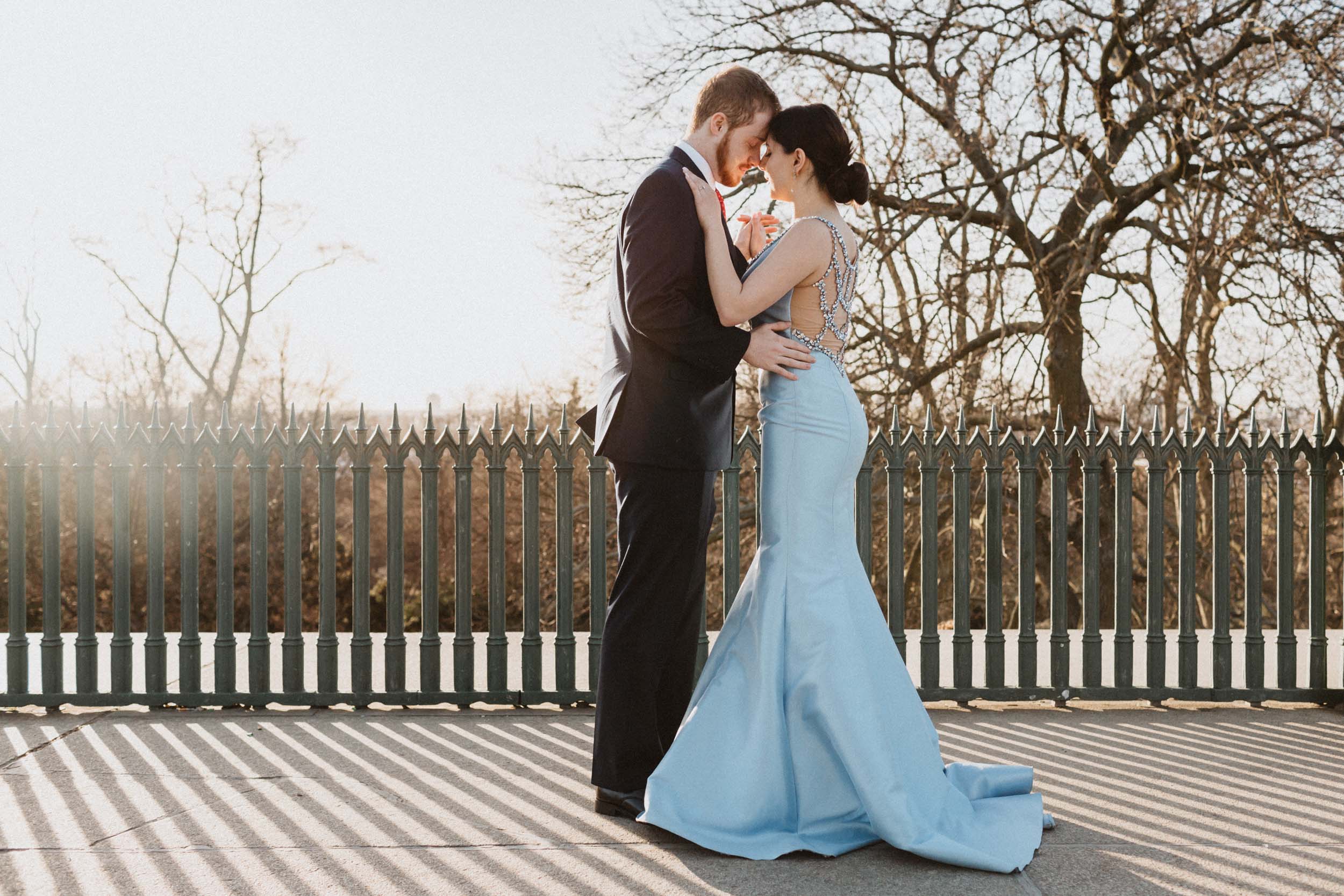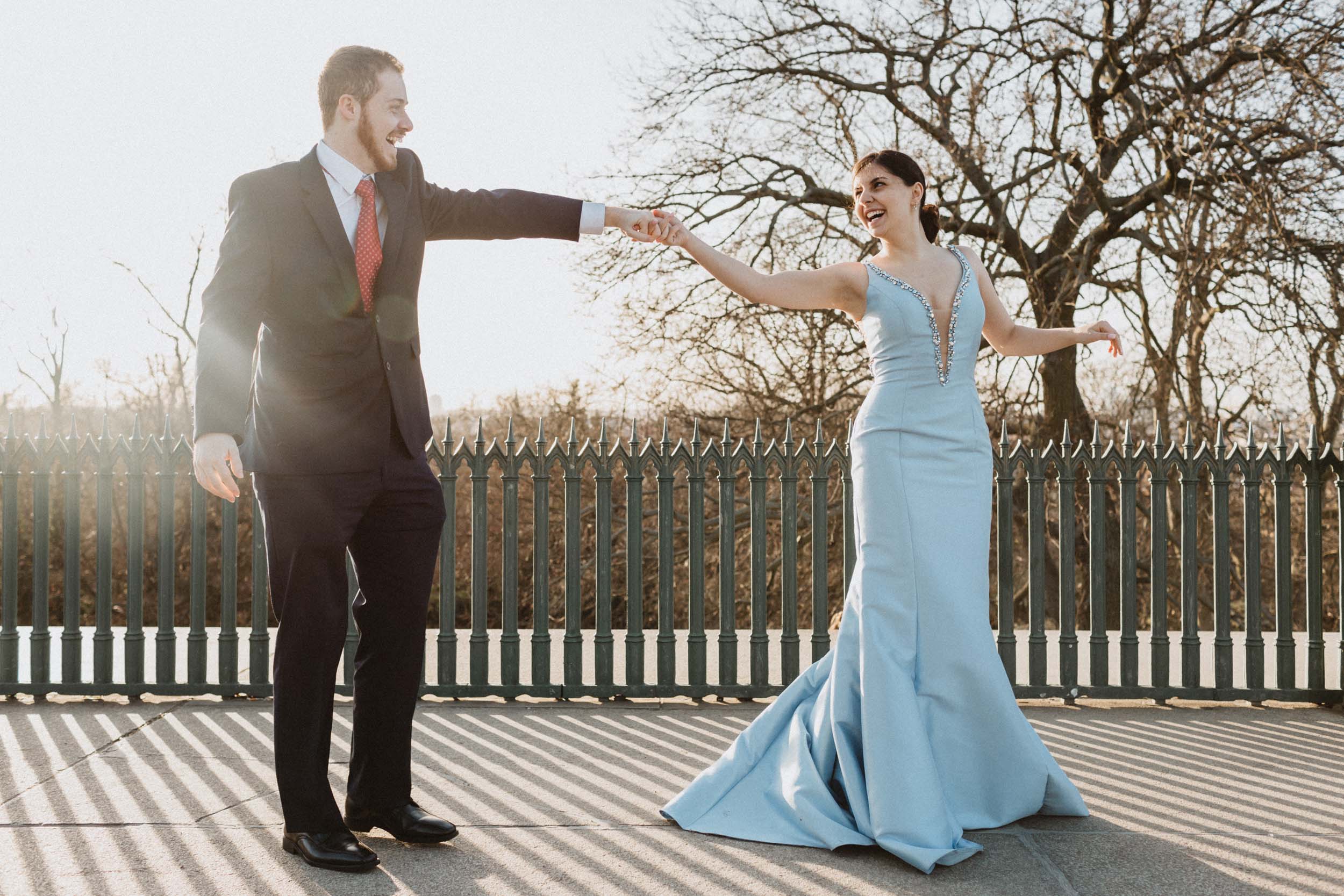 THEIR LOVE STORY
"We met while studying abroad in Berlin. My roommate was one of her friends from school. He invited both of us to go to a market. The moment I knew that I wanted to spend more time with her was when we all met up to go to the market together. I teased my roommate about something, which amused Mariam and caused her to laugh. In that moment, I saw someone I had to get to know better.
"One of my favourite stories from how we first met was our first date. I wanted to do something to wow her, so I planned to take us to Havanna Club to salsa dance. I honestly had never really salsa danced in my life, but I wanted to do something special. From start to finish, this was the best date I had ever gone on. We instantly clicked and talked about absolutely everything – we talked so much that we accidentally walked the wrong direction for a mile in the rain! By the time we made it to the salsa club, I was blown away by how amazing Mariam was and was completely awe struck! We started dancing and I just knew that I wanted to be with her." – Tayler
"In hindsight, our first date seems like a scene from a movie – walking in the rain, laughing and dancing. I never expected him to be so caring, but I was surprised when Tay opened up to me and shared some of his biggest dreams and fears. It was nice to be silly and goofy for a night, dancing next to professional dancers who come to this club as a hobby, and looking completely out of place being mere beginners and not dressed in proper dancing attire like most of the people in the room. I remember walking out of the club, so incredibly happy and somehow at ease, and getting rained on. Without hesitation, Tayler took off his hat and put it on me, to make sure my hair didn't get wet and I stayed warm." – Mariam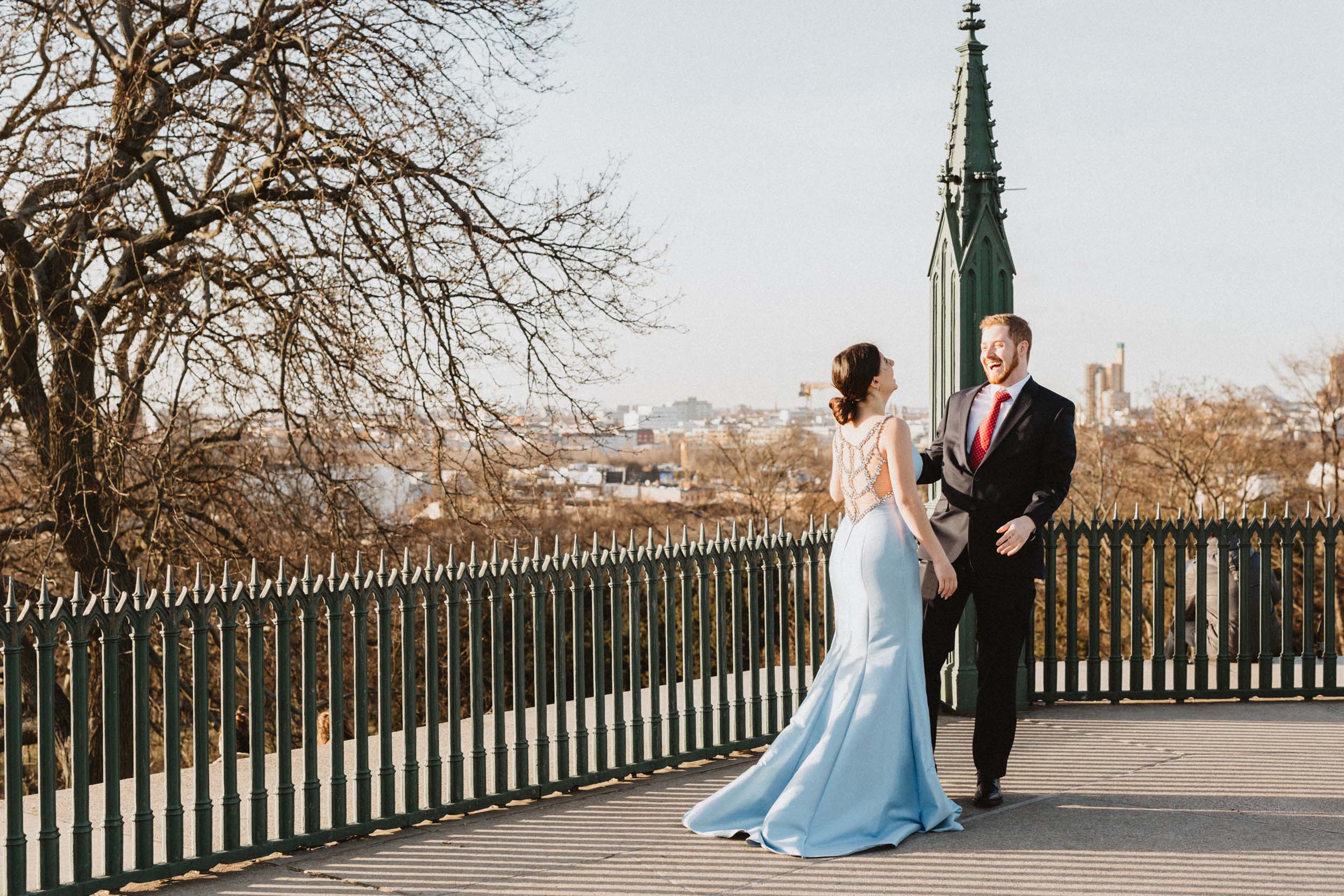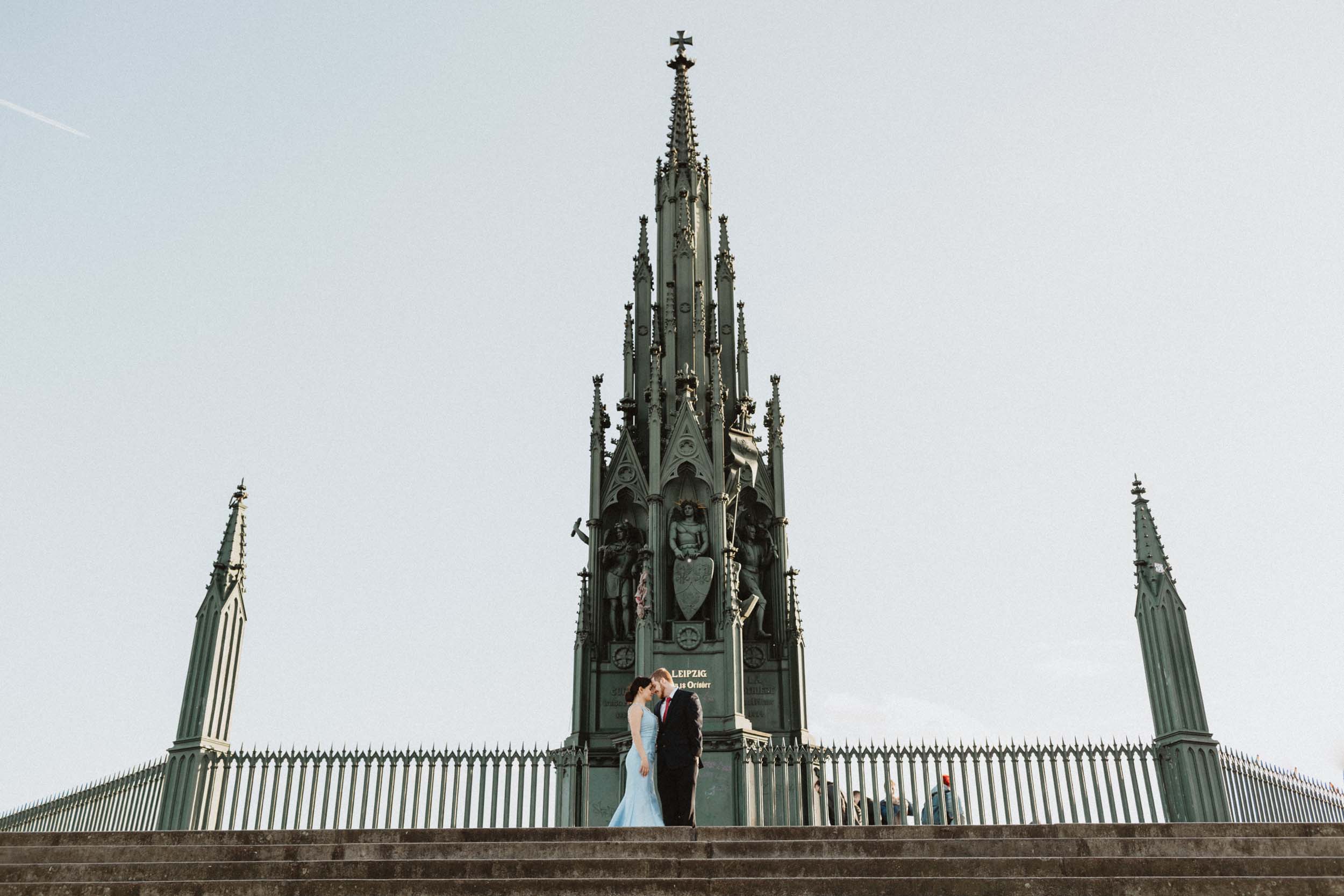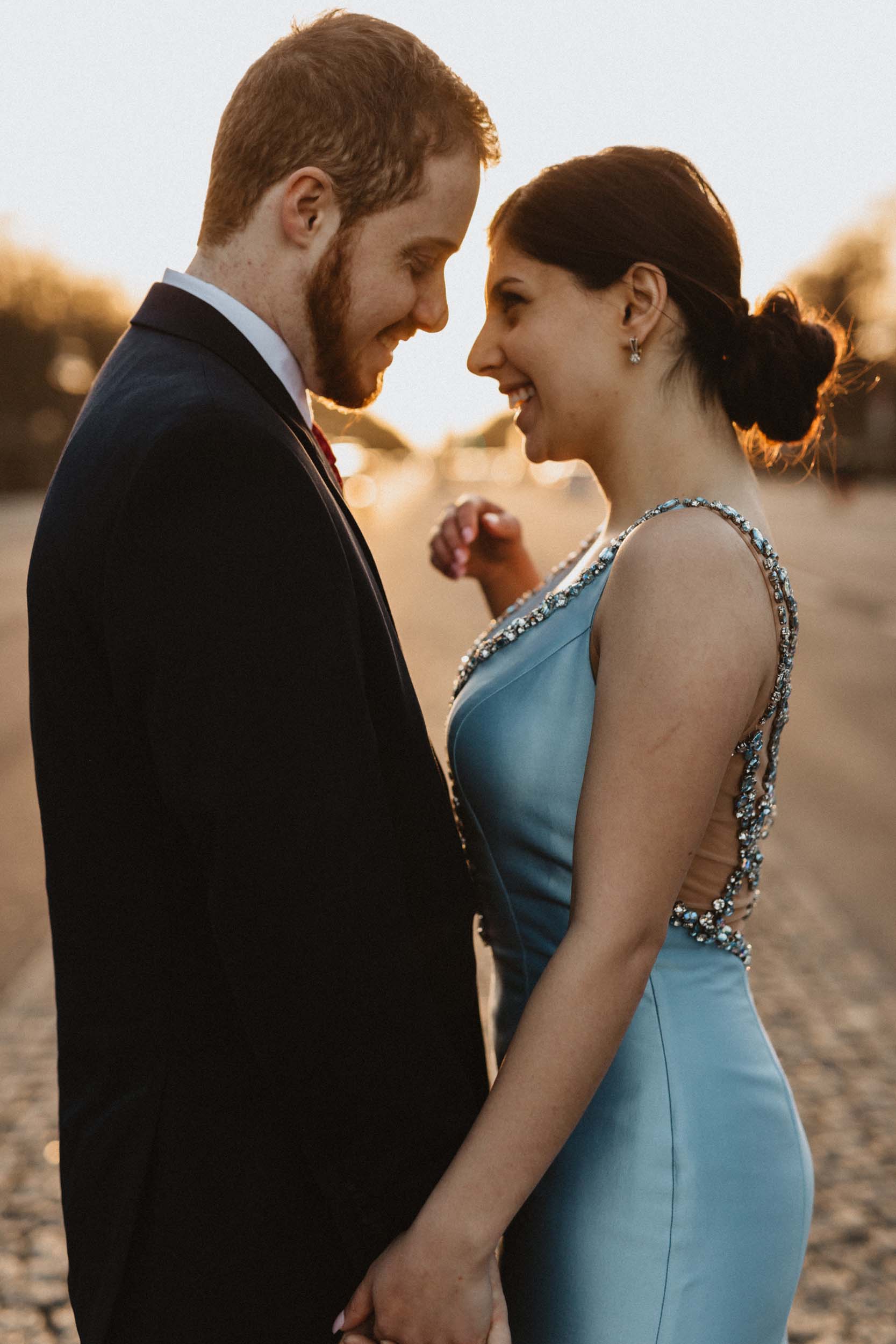 HOW DID YOU KNOW SHE WAS 'THE ONE'?
"There have been multiple 'moments' where I thought, 'Wow, she's the one for me,' but the one that sticks out the most for me was the hospital visit. It sounds weird at first, but we lived in a dorm together with other people constantly around us. Our busy schedules and the general chaos left us longing for some peace and quiet. Unfortunately, Mariam got sick and we ended up rushing to the hospital. She has had a longstanding fear of hospitals and needles, so I did everything I could to make her feel comfortable and laugh. I blew up the white hospital gloves and popped it just to get her to giggle. We ended up having to stay for three days in a room that was not meant for two people. This was an older hospital, so we were left with just the two of us without any internet or tv or anything. The three days that we spent in that room were so amazing that it felt like a vacation, just one where my loved one had an IV in her arm the entire time." – Tayler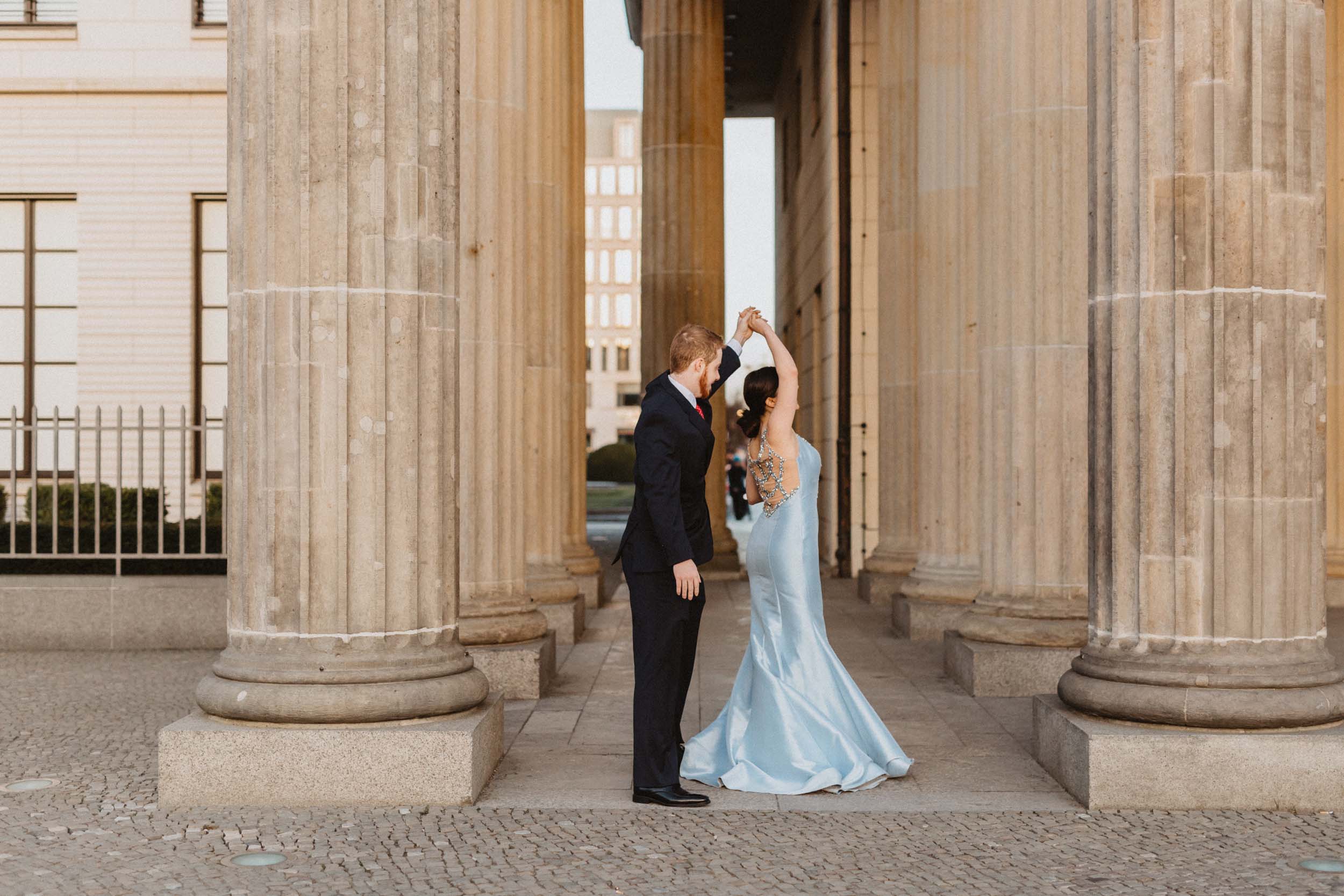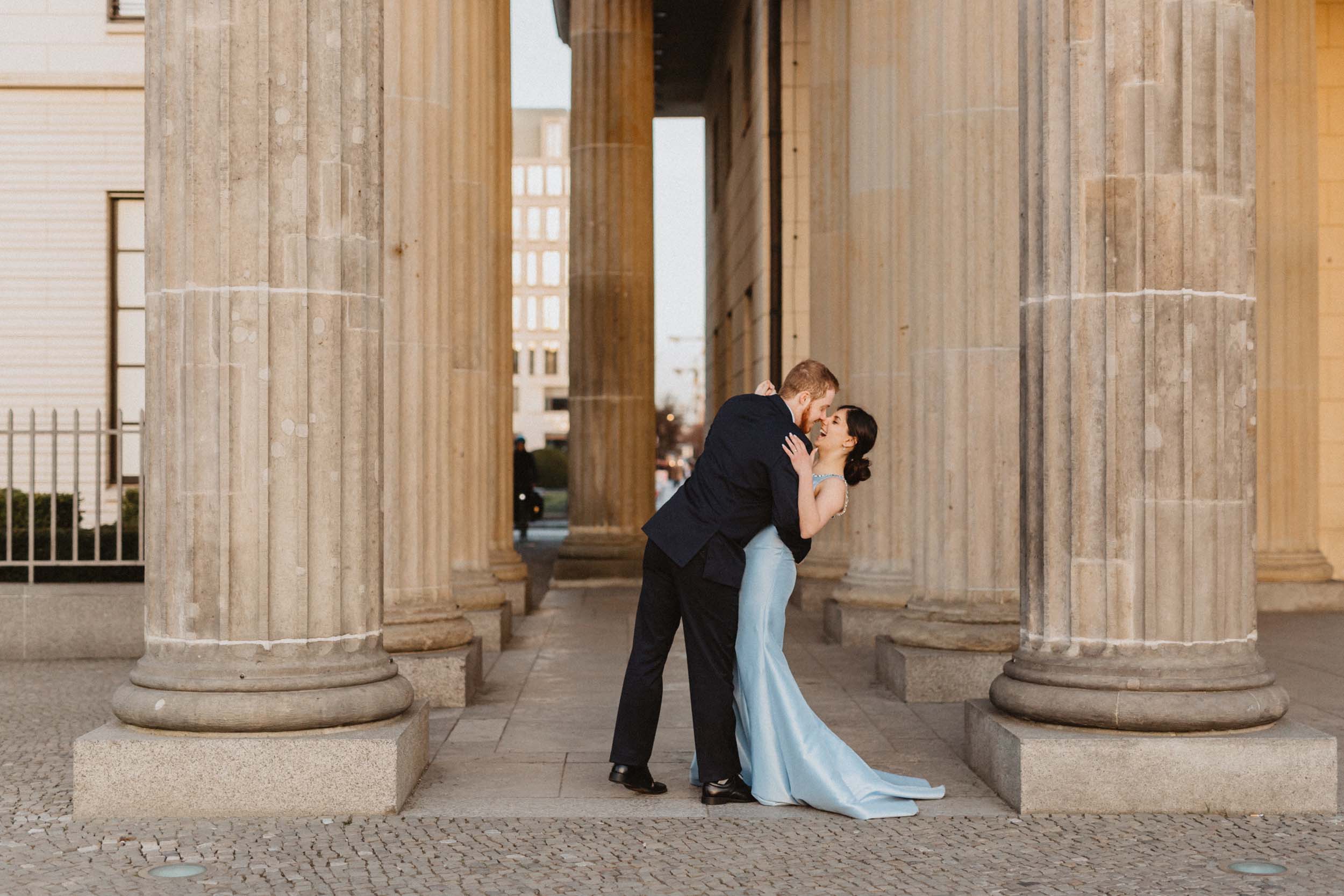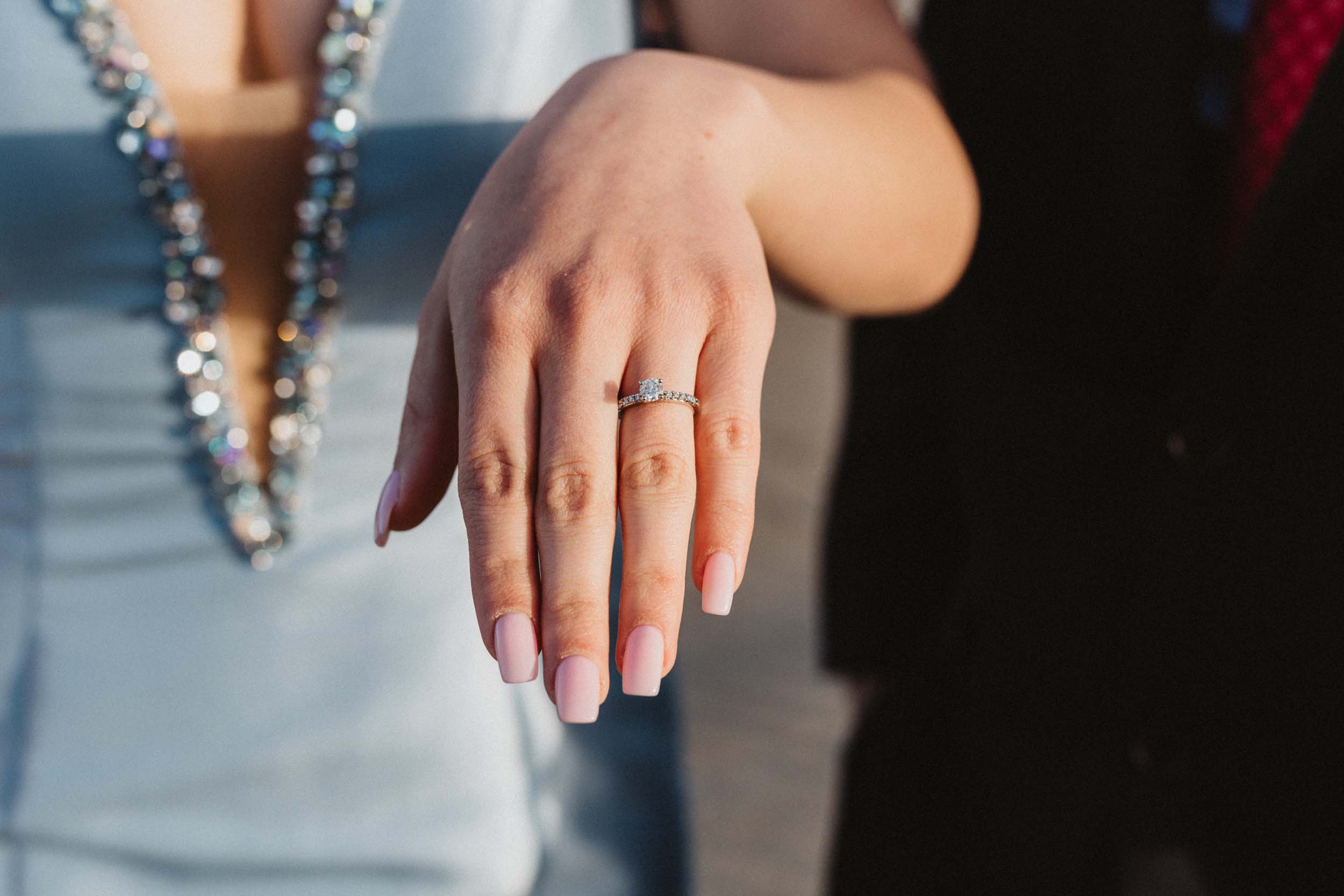 HOW DID YOU SELECT YOUR PROPOSAL LOCATION OR DATE?
"We found cheap roundtrip tickets to Denmark and Lithuania, so we decided to do our spring break there as they are both places we hadn't been before. My whole idea behind this proposal was that I'm only going to propose once, so I wanted to make it as special and perfect as possible. I decided to surprise Mariam by flying us back to Berlin over spring break. I chose Wednesday the 15th because in Armenian culture odd numbers are lucky and Wednesday is the only weekday that Havanna Club is open. That morning I woke Mariam up at 4 am and asked her to pack, not informing her that we were going to the airport. She didn't know where we were going until we reached our gate. She was so incredibly overwhelmed once she figured out we were flying to Berlin. We both consider Berlin our second home, so proposing to the woman who makes me feel home regardless of where we are in the world felt perfect." – Tayler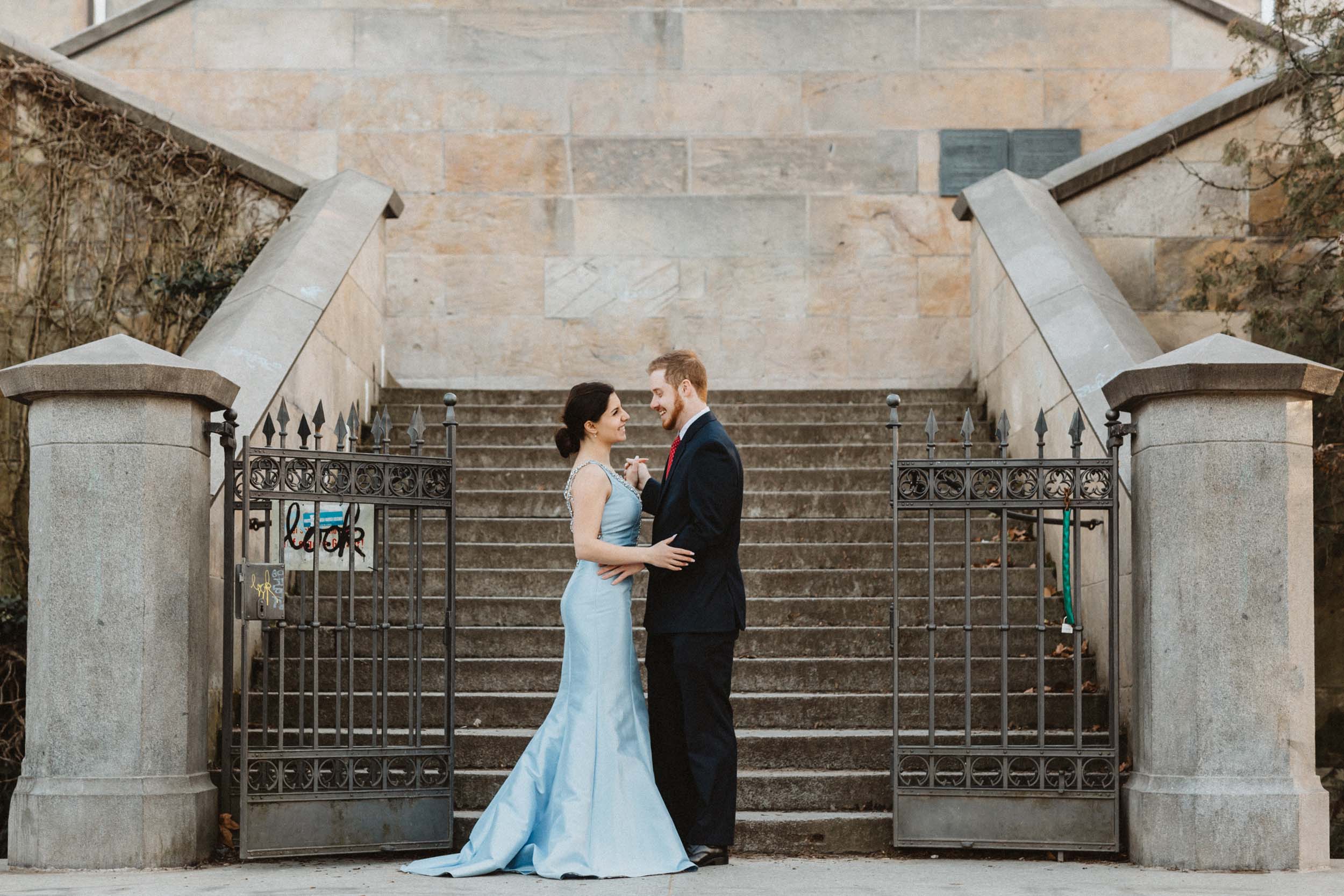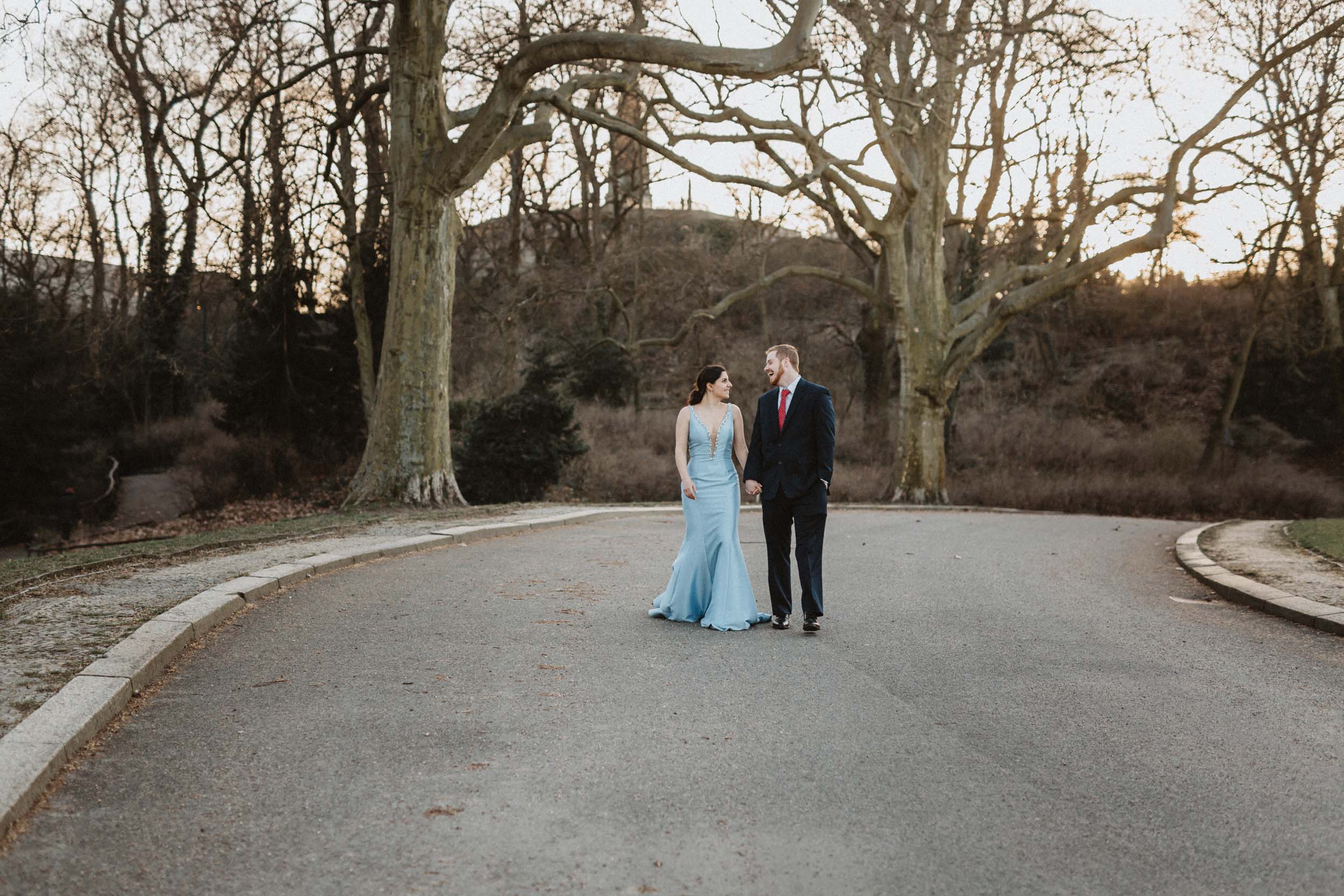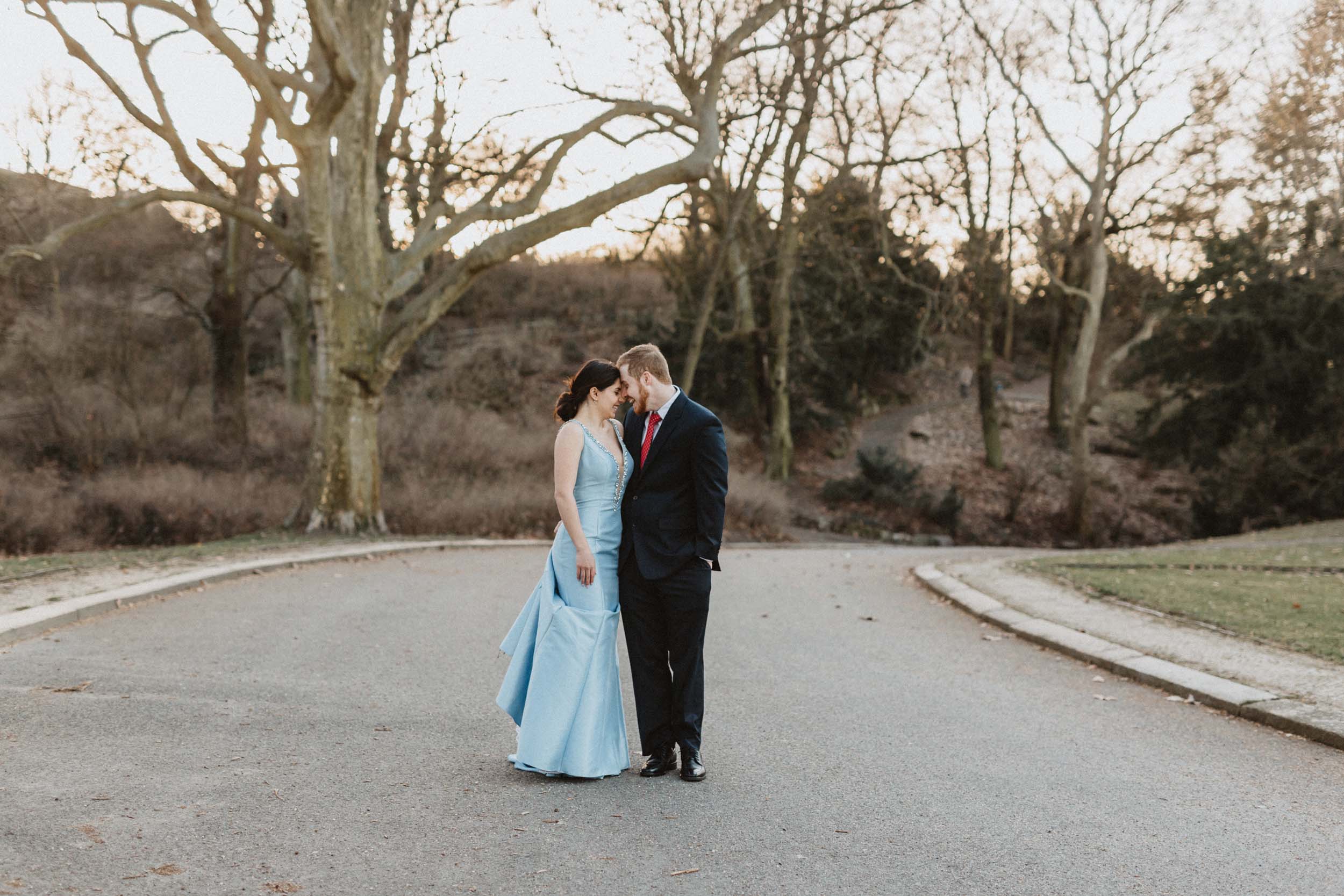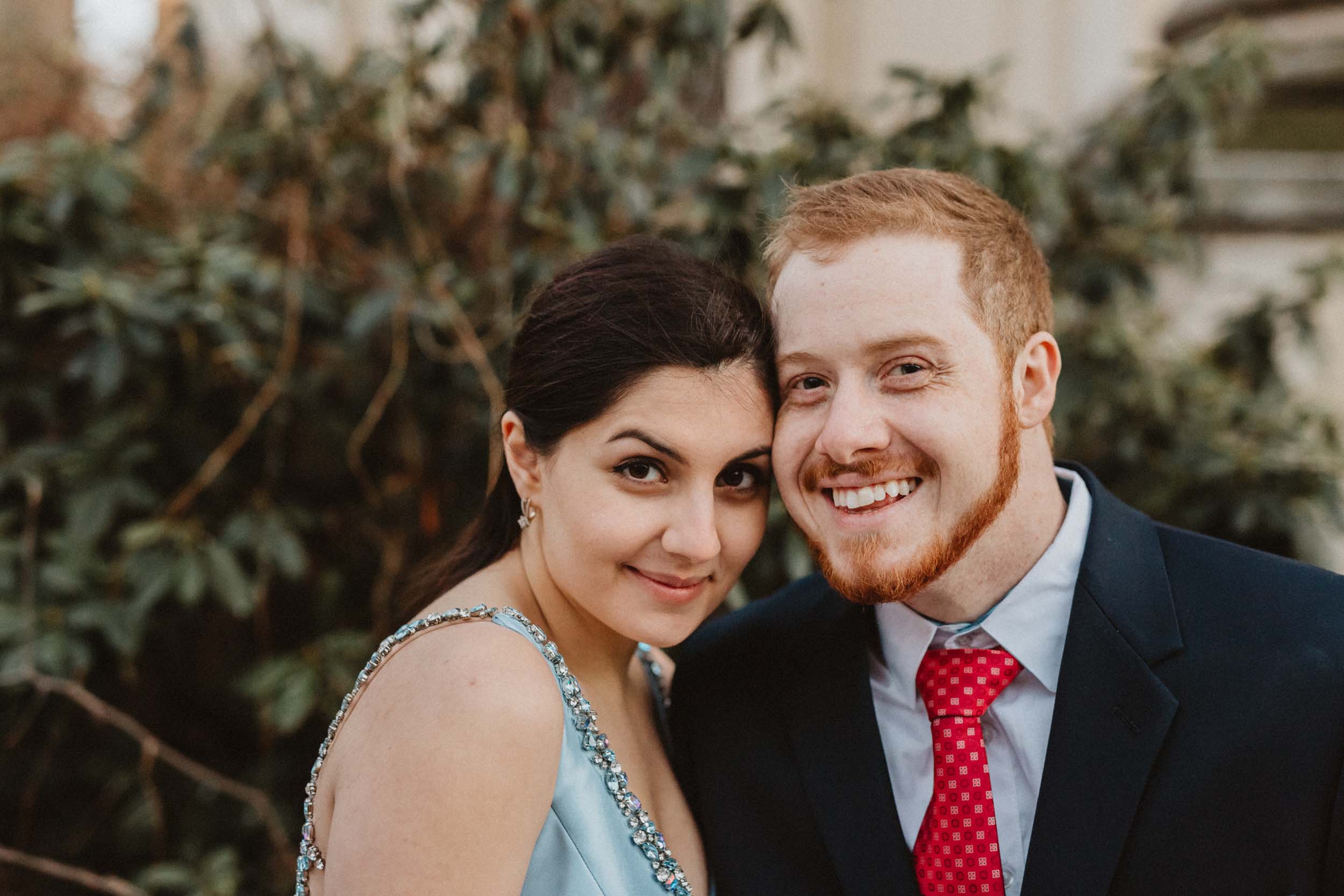 THE BIG DAY!
"I was very nervous because I knew that I would only propose once in my life and I get one chance to make this moment, and everything leading up to it, perfect. I want to be able to tell our grandchildren one day that I knew she was the one, so I put everything towards planning a proposal that would be unforgettable for us. I had the ring since August and started planning the details of our proposal more specifically in December. I remember running out of class to have a conference call with our amazing photographer, Sarah, and Caitlin, who helped get us in touch, due to the eight hour time difference. I chose the location to be the park, because we loved to walk there in the evenings when we would grab gelato and wander around Kreuzberg.
"I got onto one knee and asked the girl of my dreams to create a lifetime of memories with me. The look on her face when I was proposing was priceless and she said yes!" – Tayler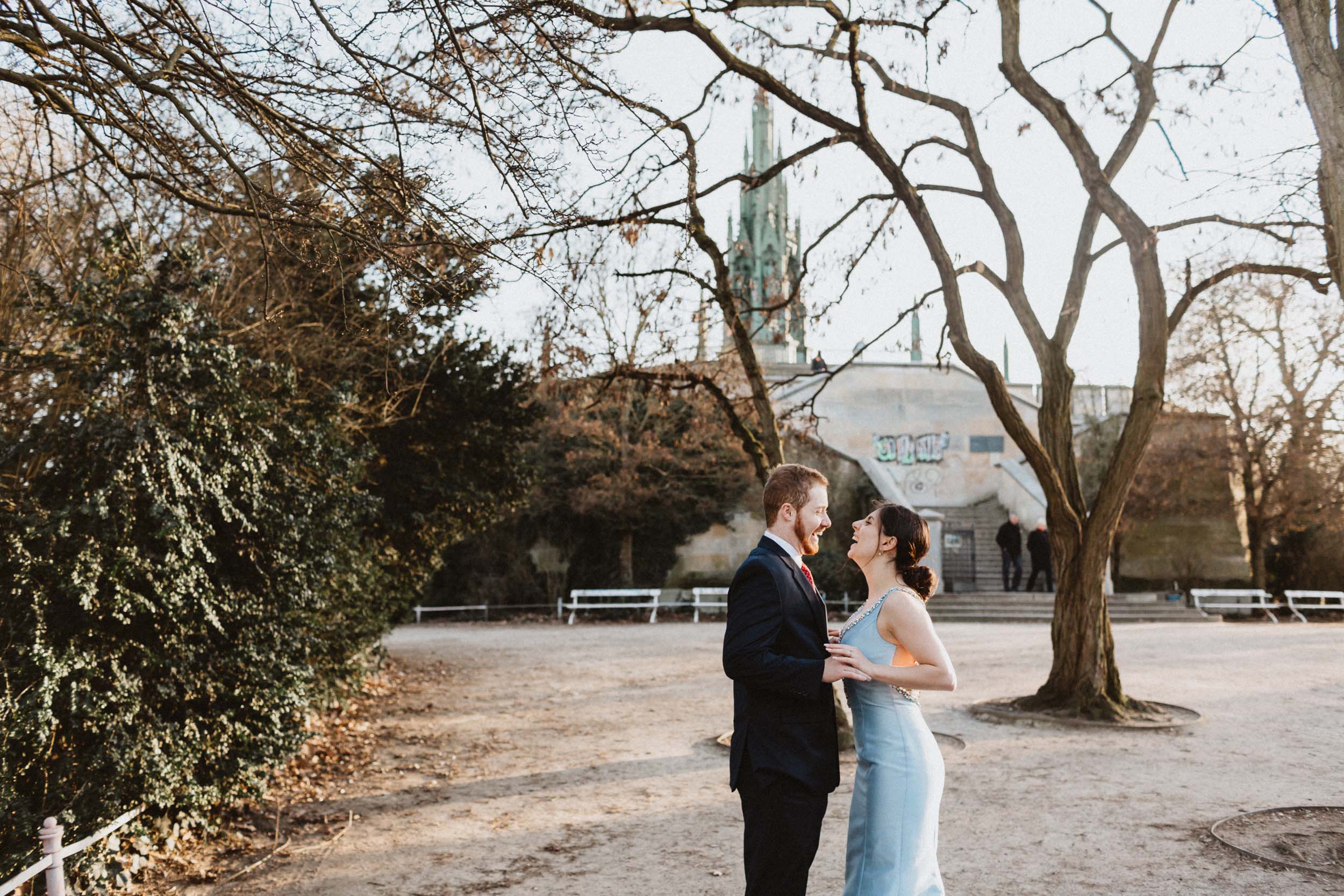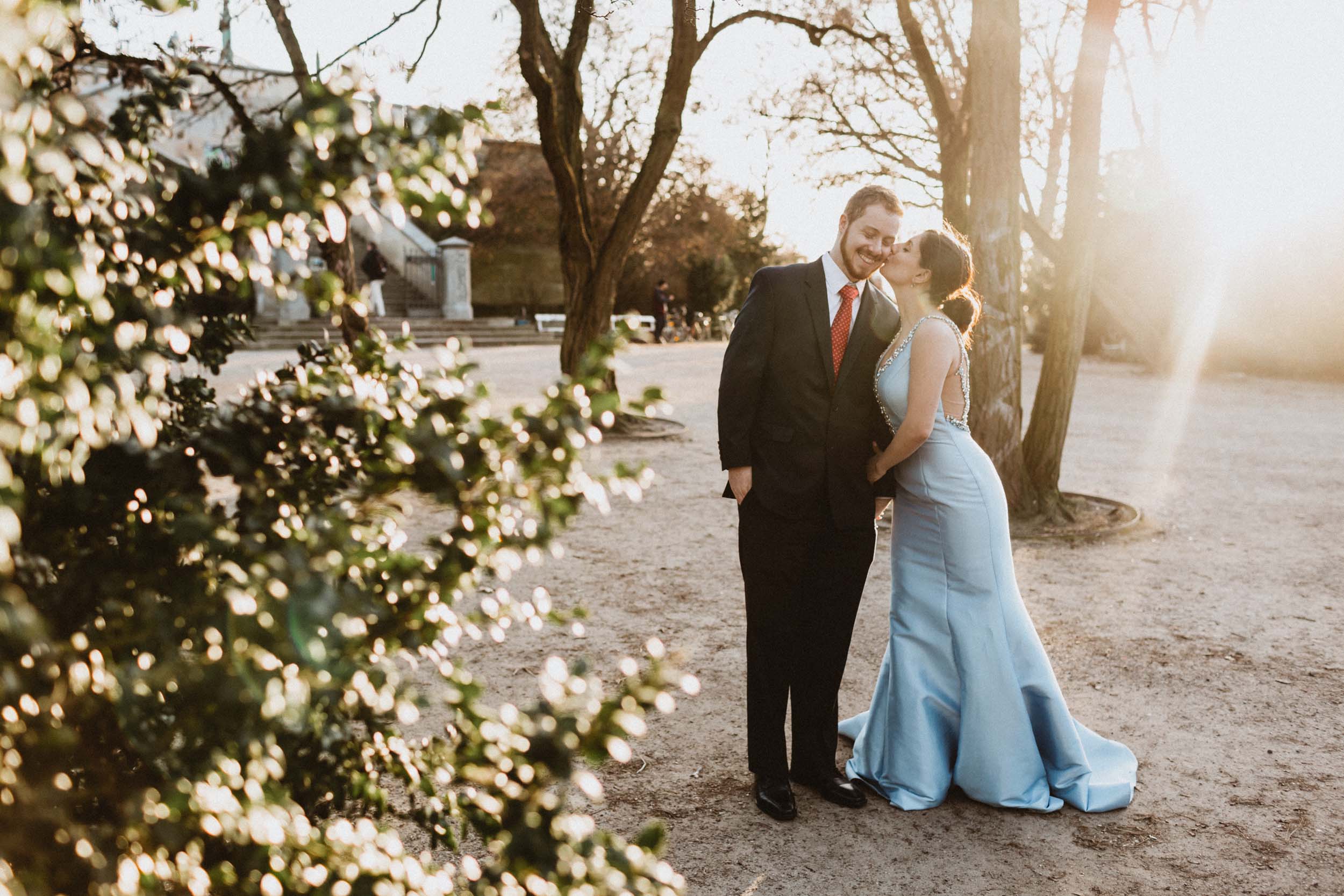 AFTER THE YES!
"We celebrated by having a romantic evening with just the two of us enjoying each other's company, drinking champagne and eating chocolates. Since we're in a long distance relationship, we decided not to tell anyone of our news until we landed back in the U.S. in three days. We wanted to spend every moment with each other savouring the excitement and being happy and giddy together. Every single day she amazes me and I cannot wait to spend the rest of my life with her." – Tayler
"I was so incredibly amazed at how much thought and effort Tay had put into his proposal. It was simply amazing. This will be one of the many days with him that I will cherish forever. I could not have asked for or dreamt of a more amazing proposal or day." – Mariam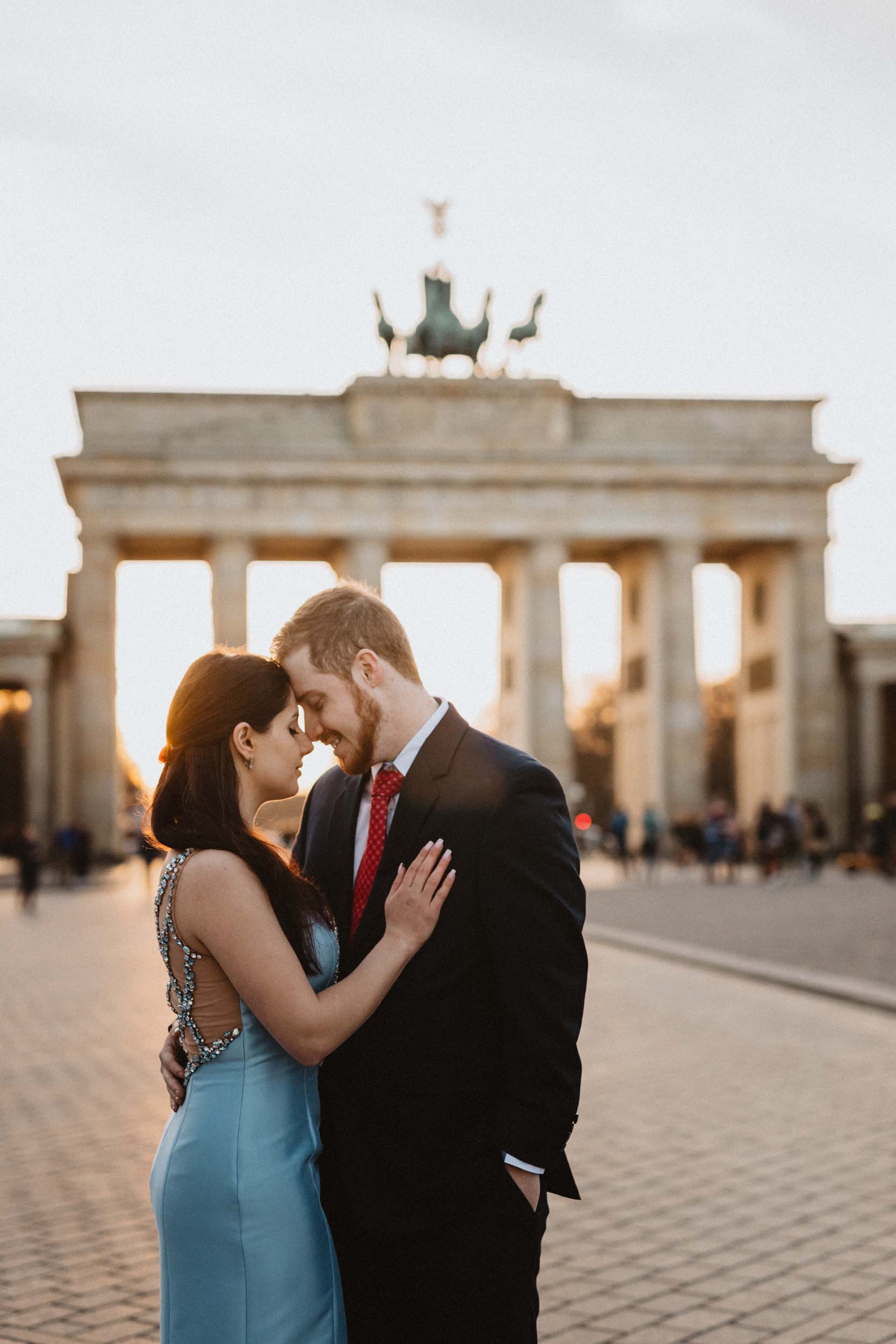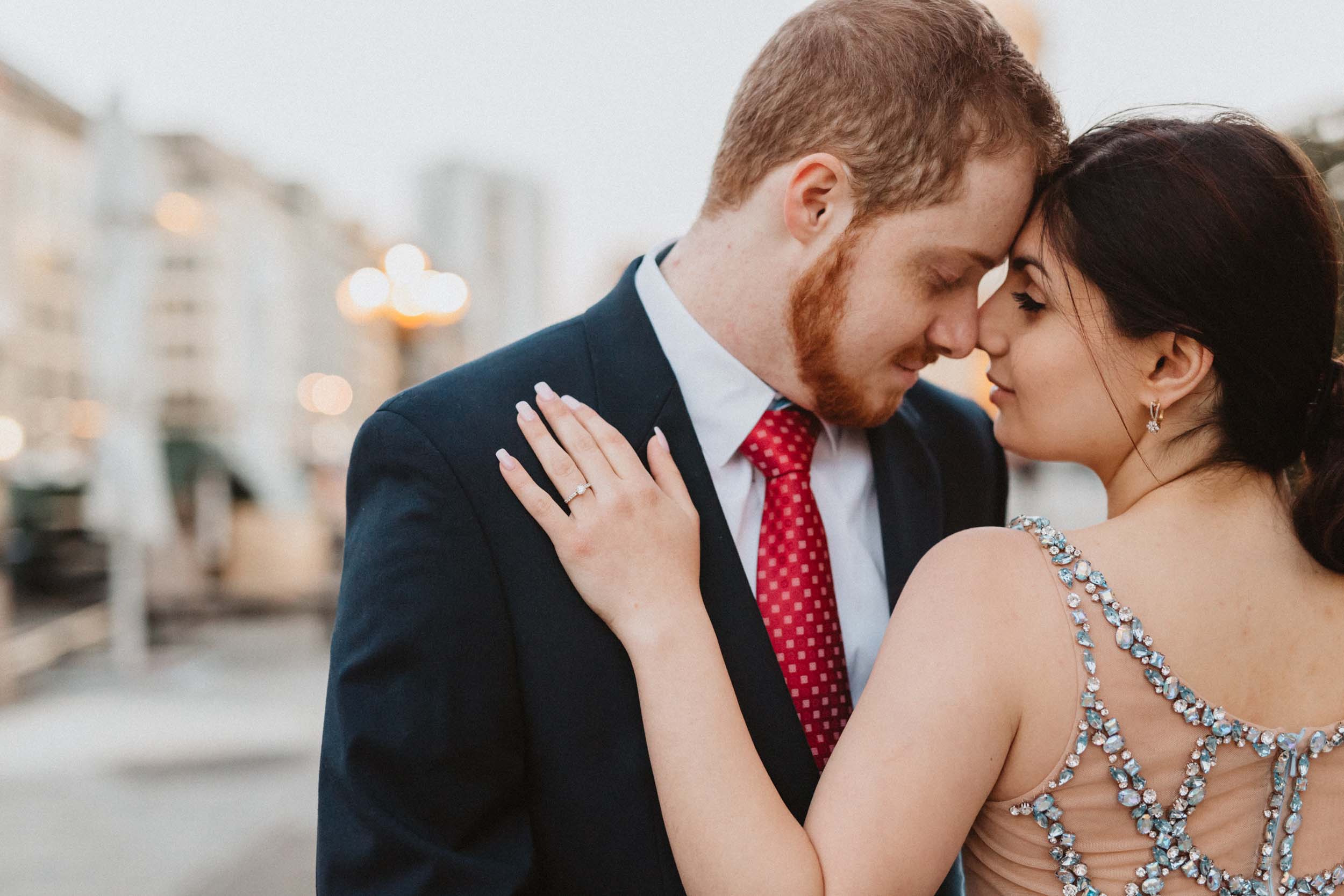 See more: Berlin – couples – engagement – love – proposal