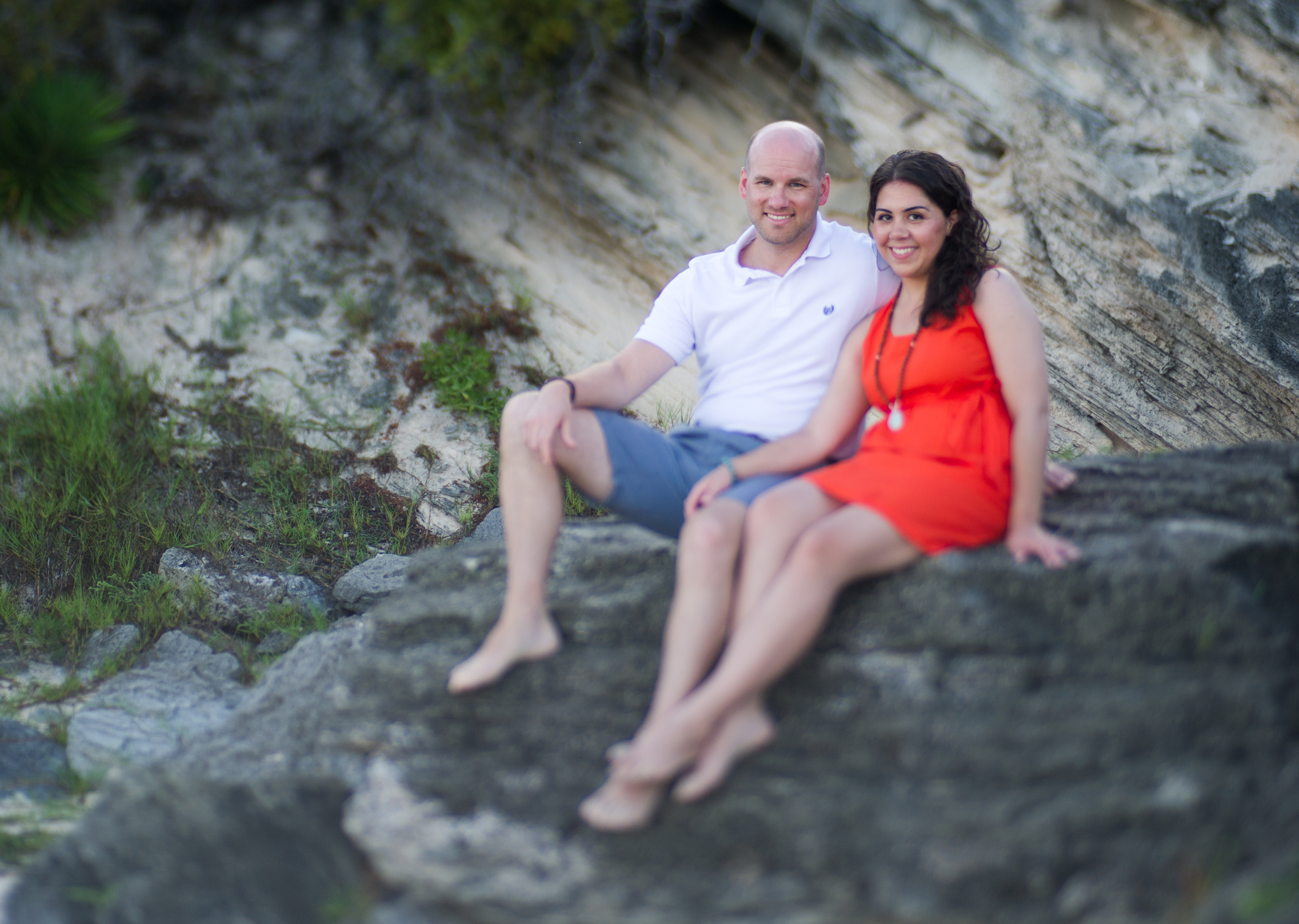 In Bermuda for their 4th wedding anniversary, Kristin and Matt wanted to forever remember this slice of paradise with some keepsake photos. They met Flytographer Mark who provided them with exactly that.
"Funny story: the day of our photos, which was our actual anniversary, it poured out. I mean, downpoured all day — after 4 full days of beautiful blue skies and not a drop of rain. So we played it by ear and waited to see if it would possibly clear up or at least lighten up enough to not drench us (it wasn't supposed to).
Then around 5pm, 90 minutes before we were supposed to start our session, the rain stopped, the sky cleared gradually…and it turned into a gorgeous evening. Somehow! We went to our session, had a great time, and then an hour after we finished, another storm rolled through with more pouring rain and lightning. I don't know how we got so lucky, but some weather god was on our side that day! It was a perfect anniversary." – Kristin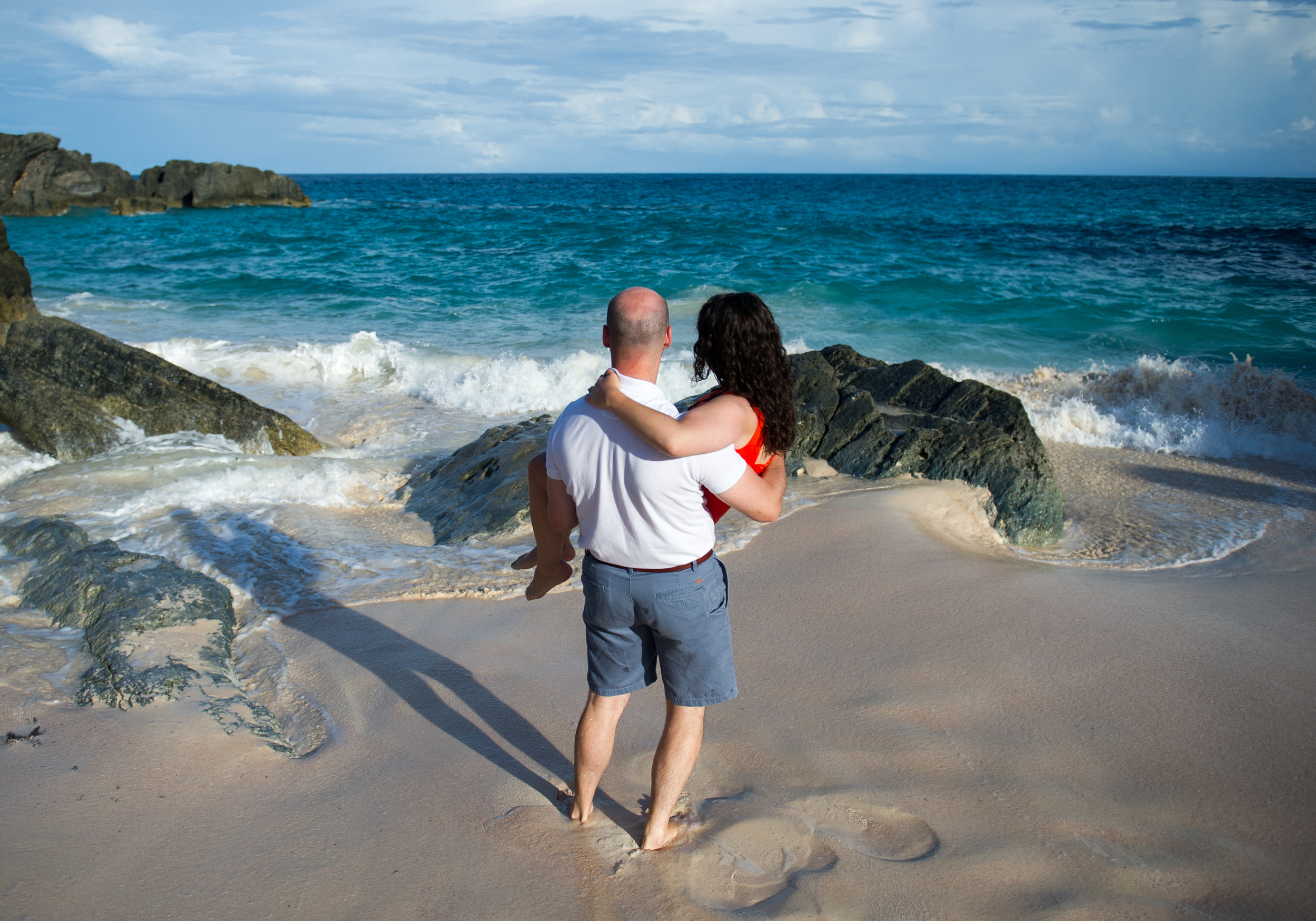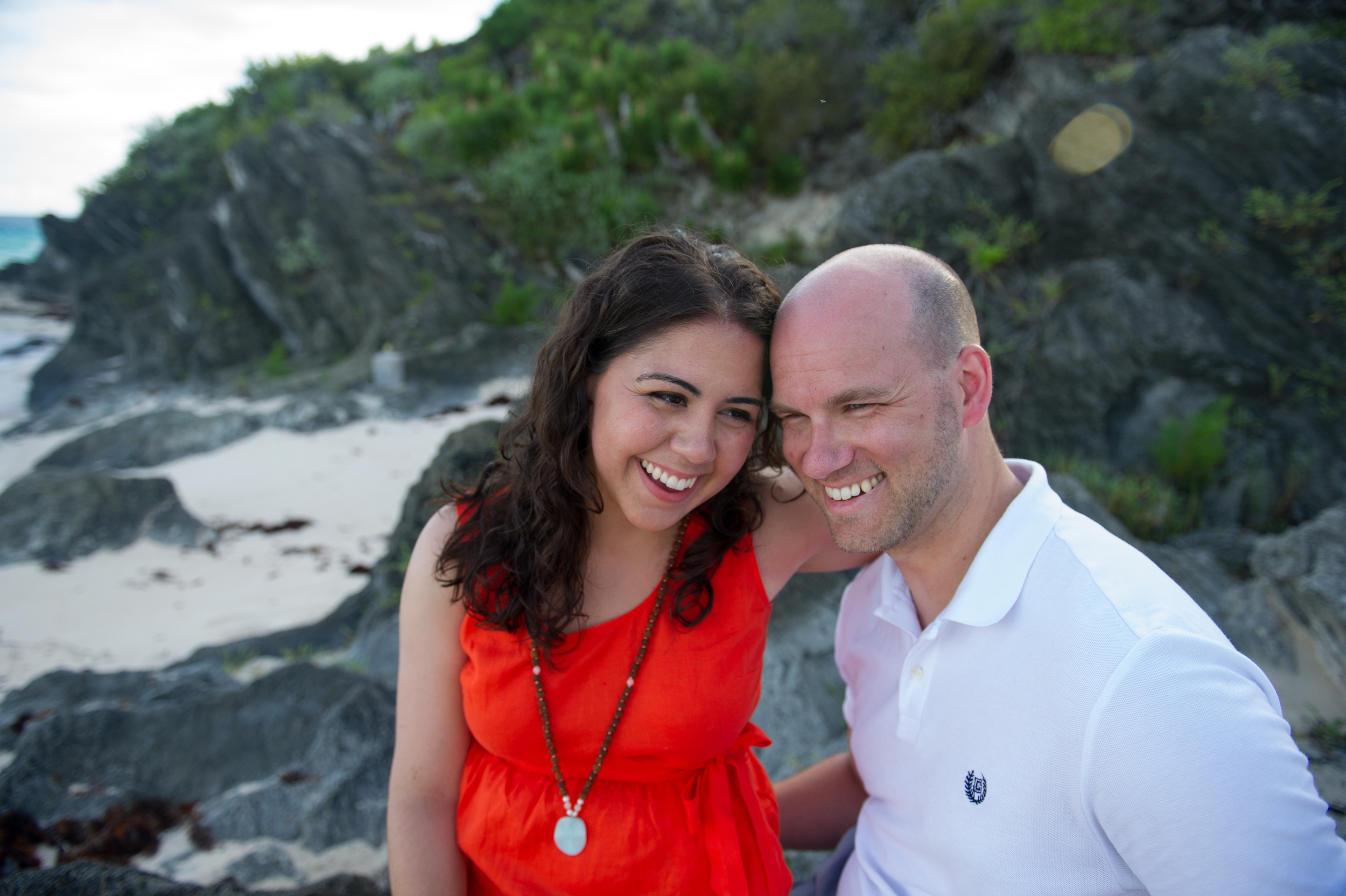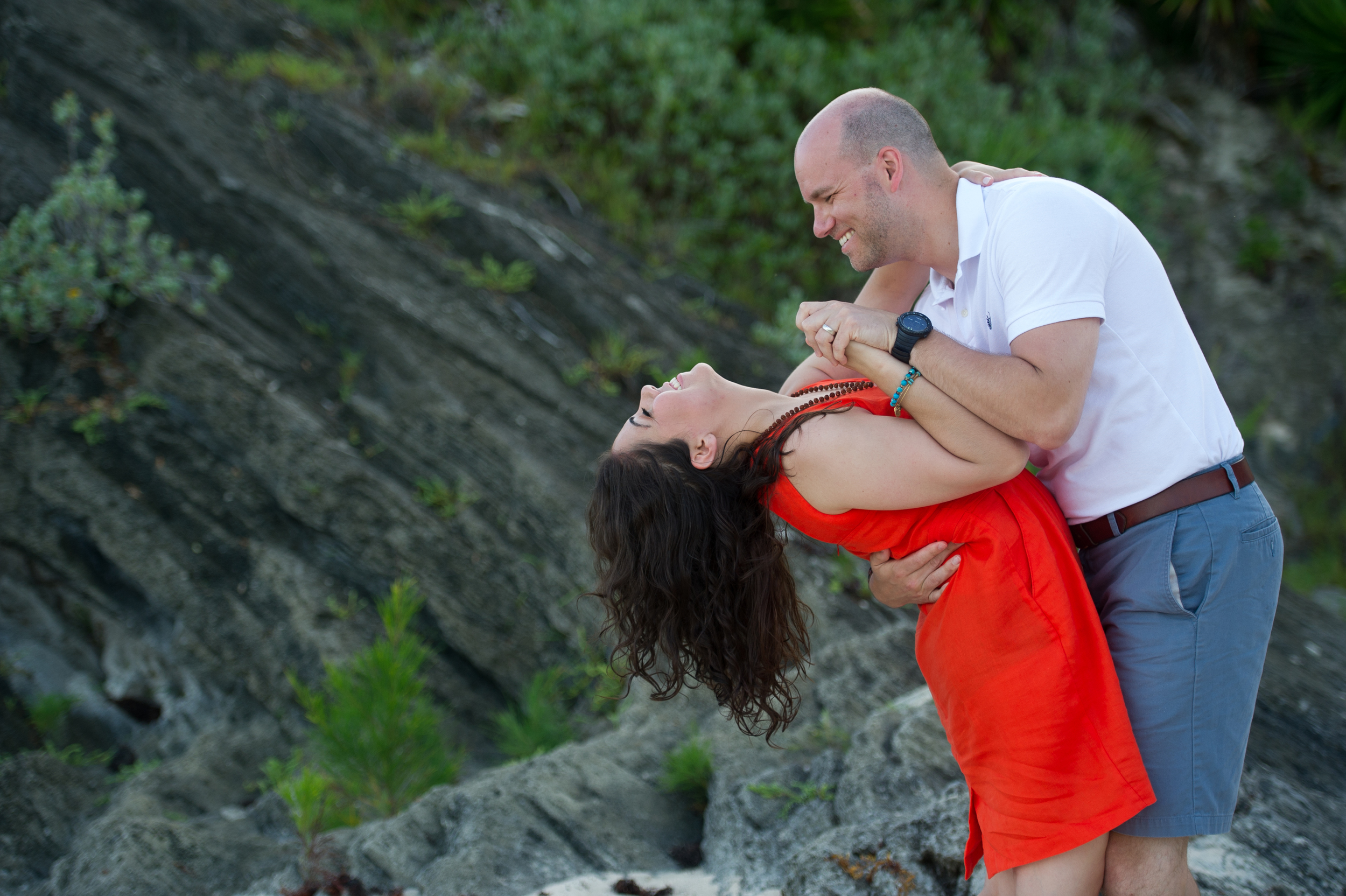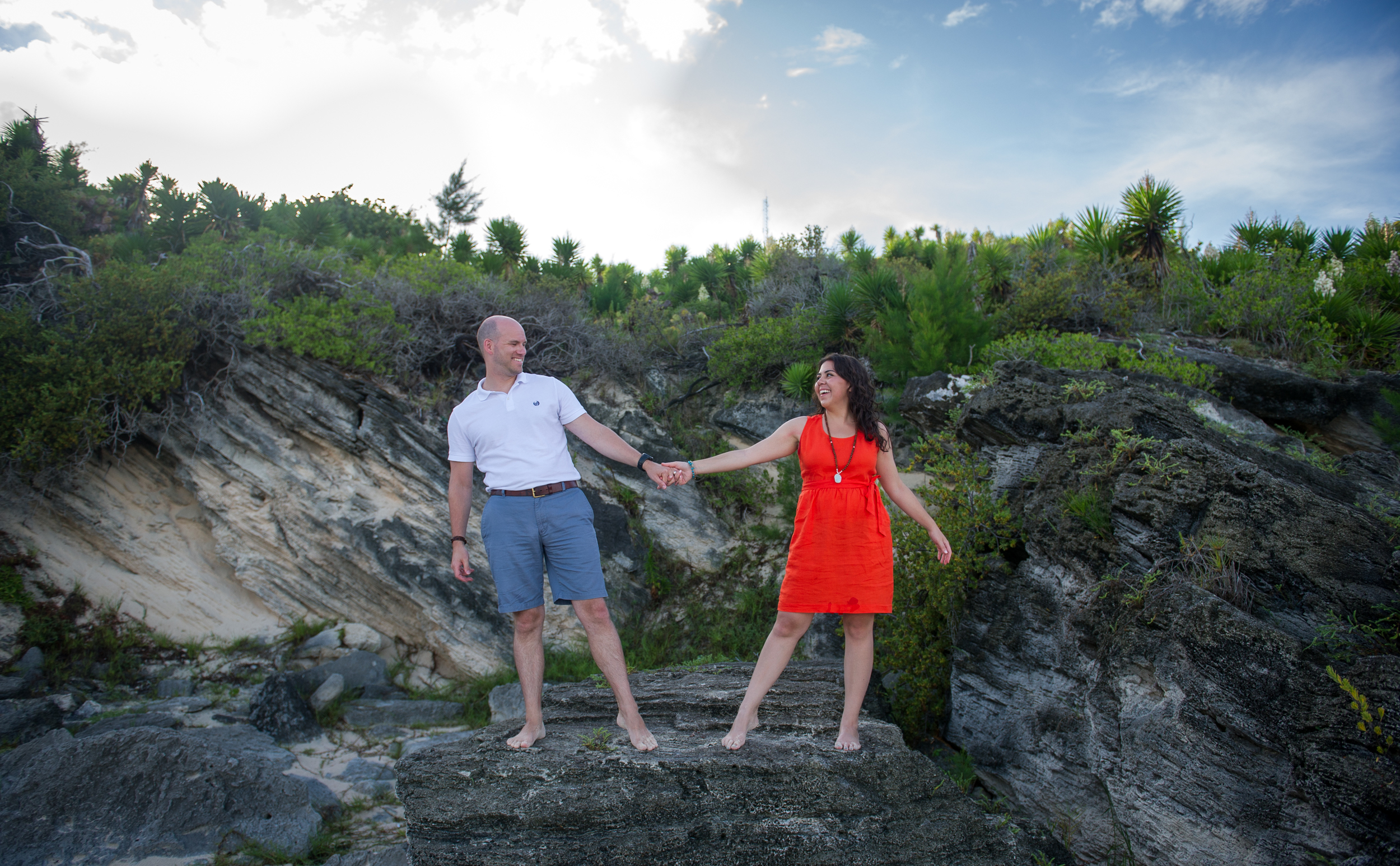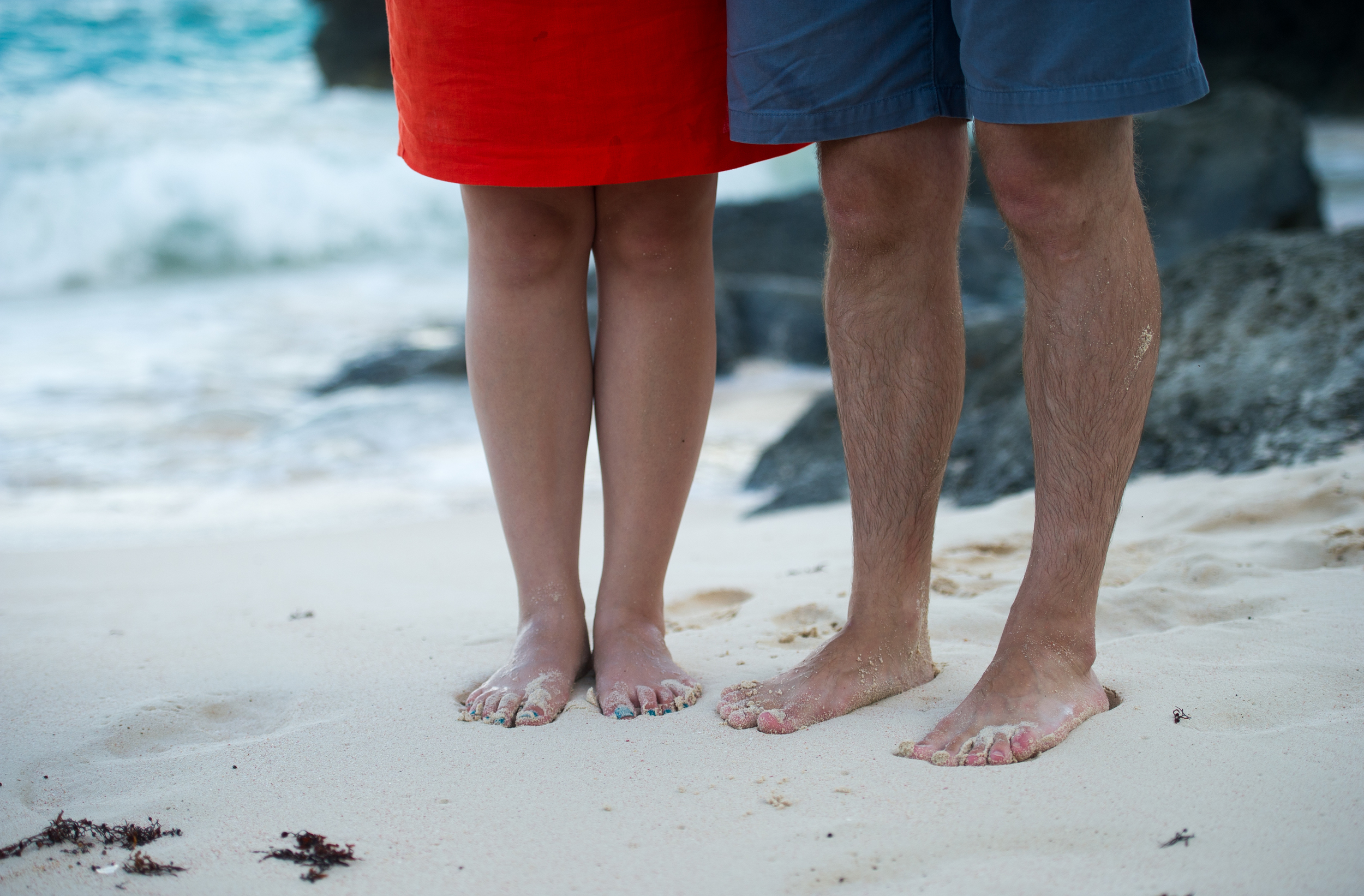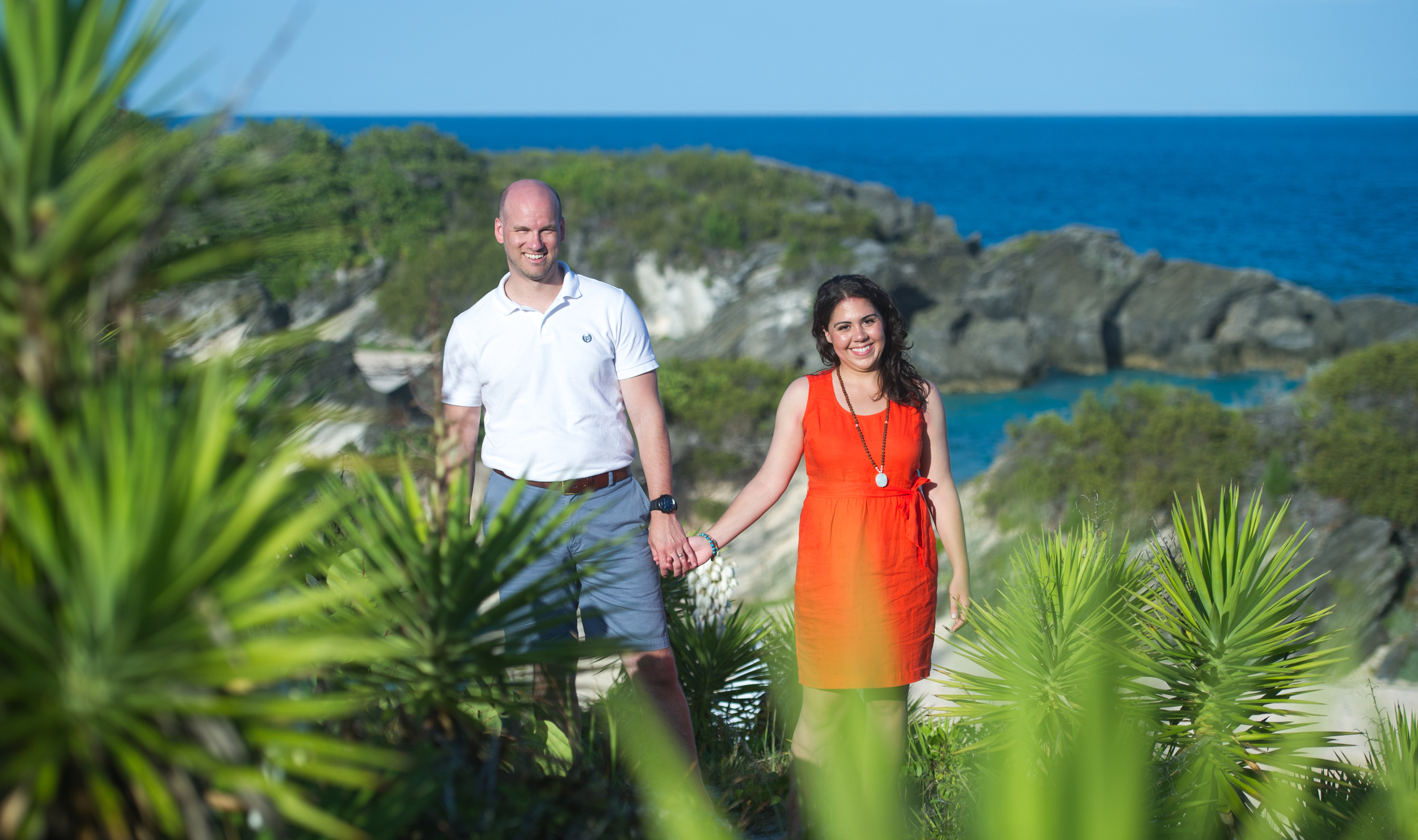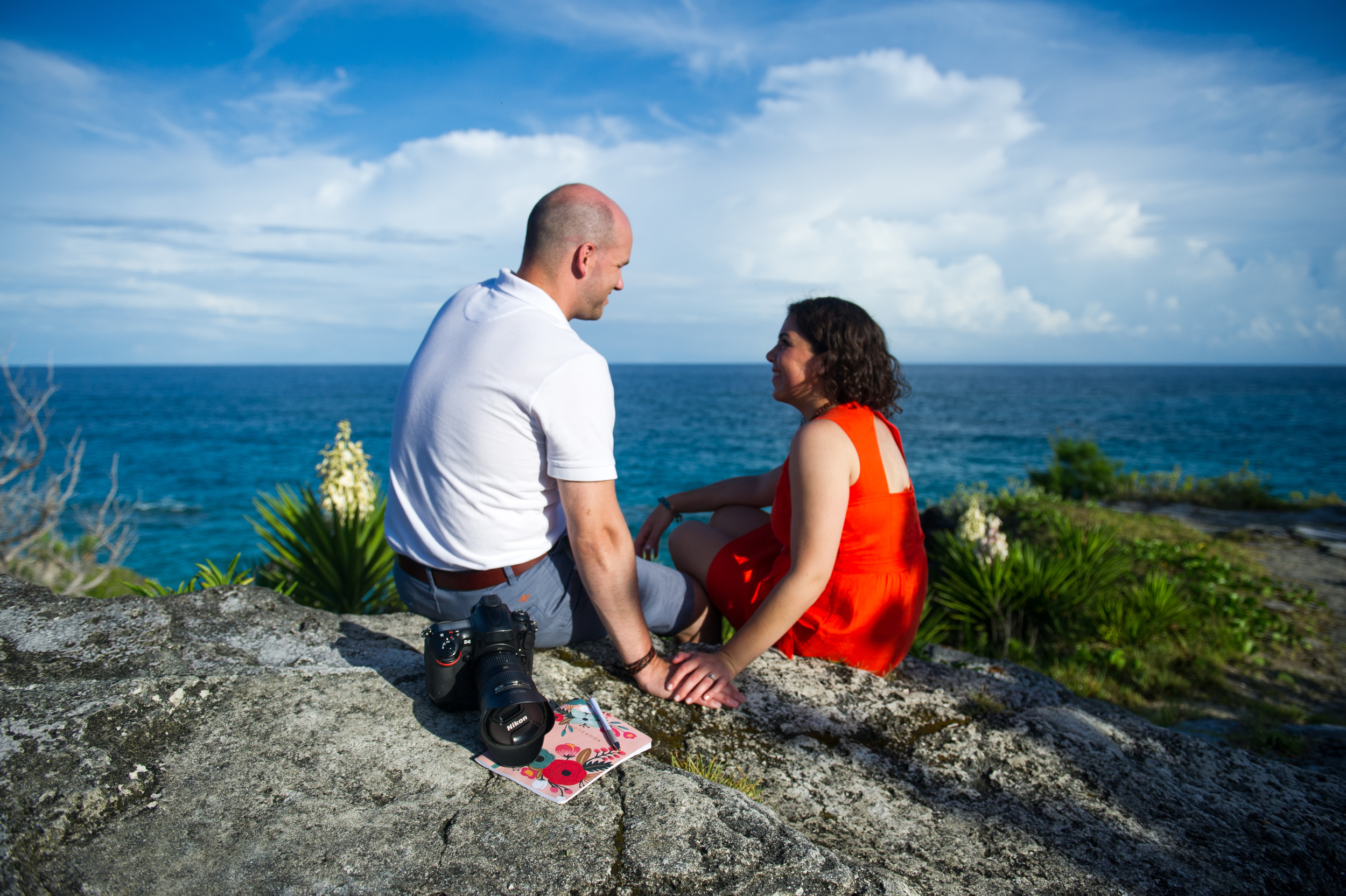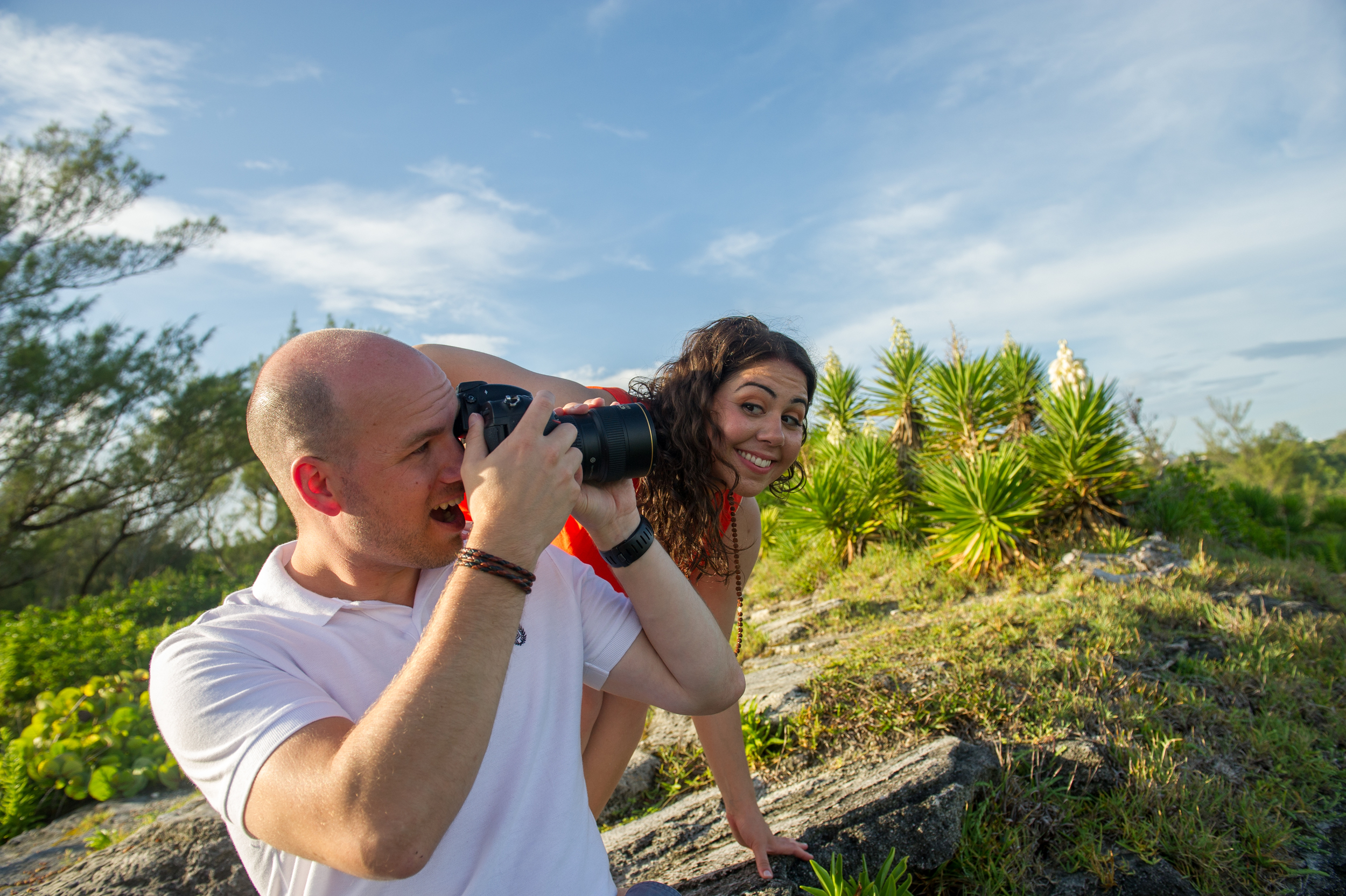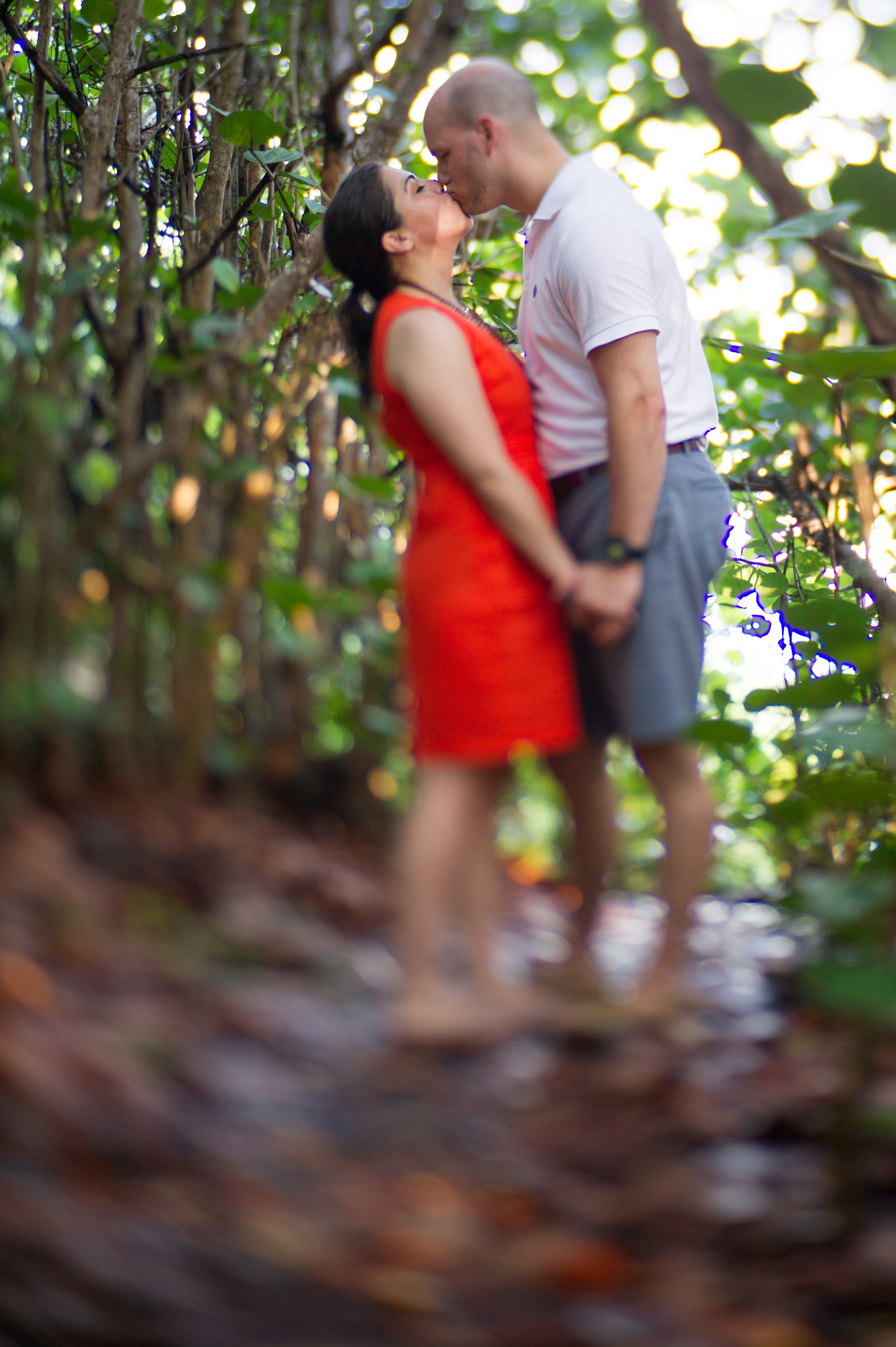 Some other highlights of their trip included their hotel, the Fairmont Southhampton. Kristin shared her thoughts with us:
"We stayed at the Fairmont Southampton and it was so incredible, I can't even begin to tell you. Everything from the moment we arrived was just above and beyond. We mentioned to the concierge that our anniversary was that week, and later that night when we got back from dinner, she had sent up a bottle of prosecco and chocolate-covered strawberries for us along with a really beautiful note wishing us a good anniversary. It was a really thoughtful and warm gesture. It started things off on such a high note.
We also loved that the hotel had its own beach. We spent a lot of time down there, and we spent a lot of time wandering the hotel itself. You could truly stay on the resort your whole trip and have plenty to do if you didn't want to explore the rest of the island. We also LOVED the food. I'm still dreaming about some of those dinners actually…
I would say without a doubt, it was the best hotel I've ever stayed at. It's gorgeous and there's always someone there to point you in the right direction, give you advice on where to go or how to get there, etc. Everyone is wonderful. We had a great wraparound balcony in our room that overlooked the golf course and ocean. I sat out there all the time. I'm going to stare at my photos of that ocean constantly once winter settles into New England!
I could honestly gush about this trip all day — the hotel, the Flytographer experience, the island as a whole. It was all so wonderful!" – Kristin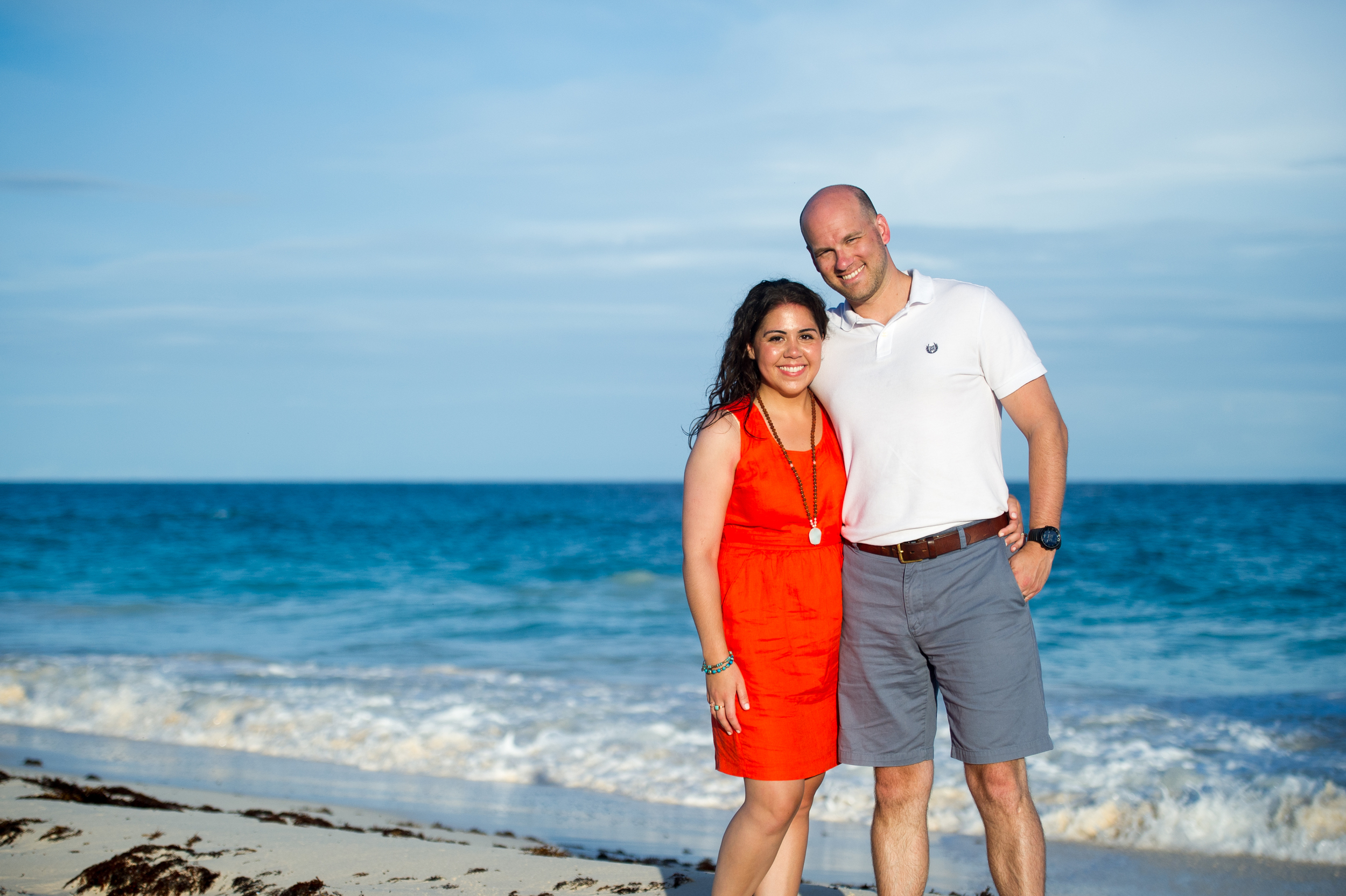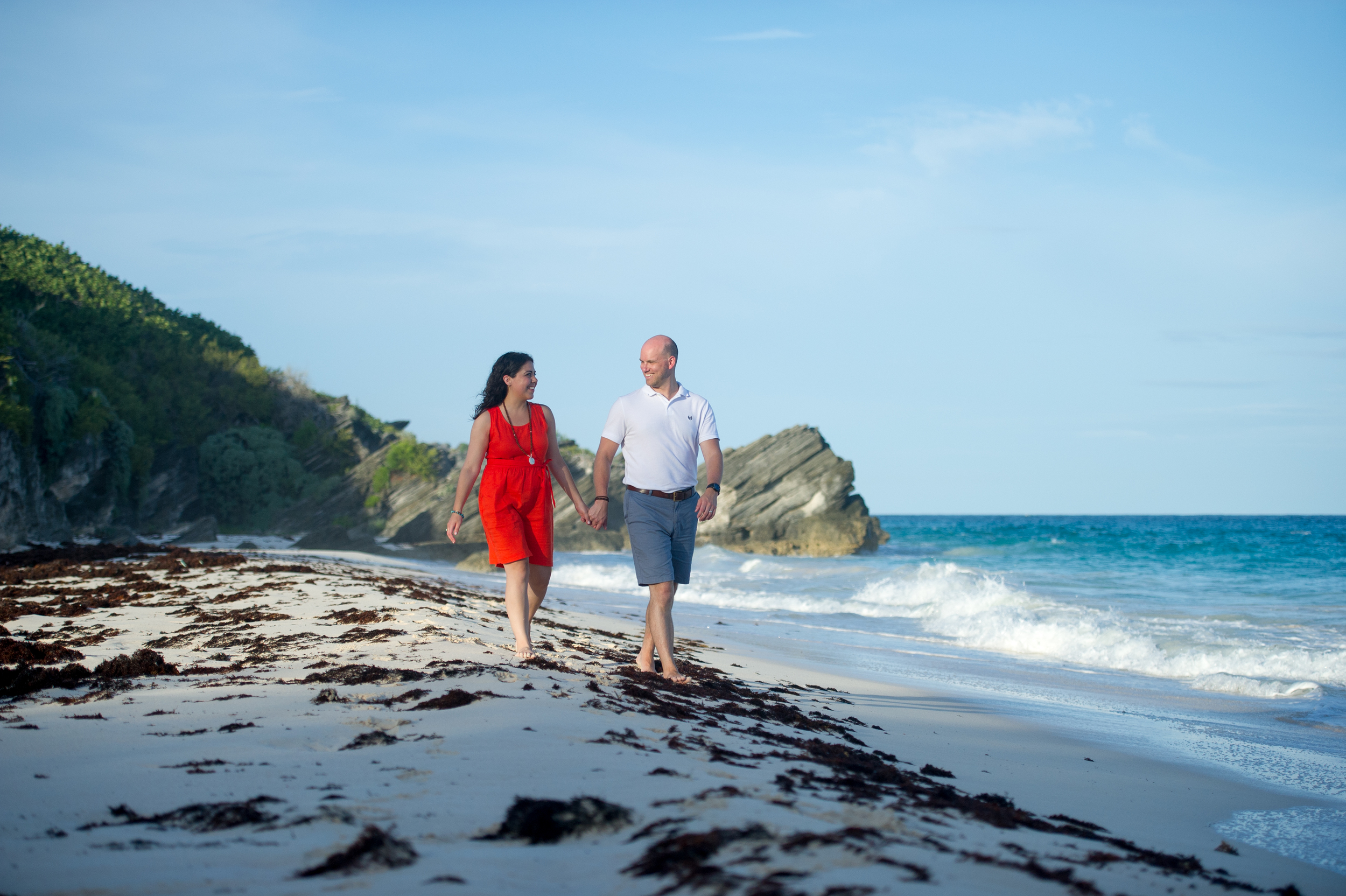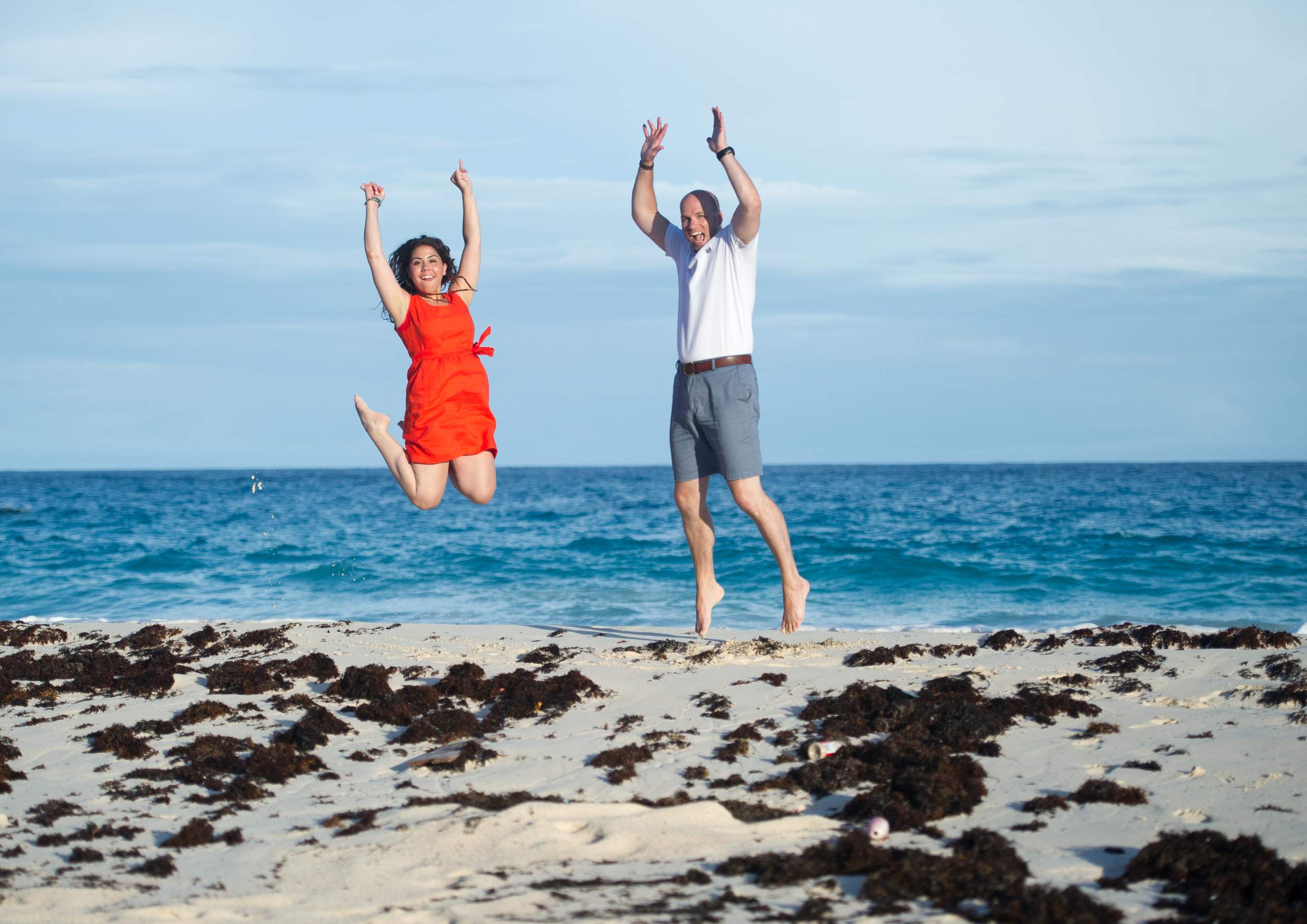 "Our experience with Flytographer was simply fantastic. We were in Bermuda for our 4th wedding anniversary and thought we'd try to capture some memories in a beautiful place. Mark was a really wonderful photographer and not only gave us some tips and history about the island while we meandered the gorgeous beaches, but also made the experience really comfortable and fun. He cracked us up and was great to chat with, and also very open to whatever ideas we had. He was great to spend the hour with and the pictures he captured are just amazing. We'll have these memories forever and I'm SO glad we did this — I'd do it again and recommend it to anyone on a trip!" – Kristin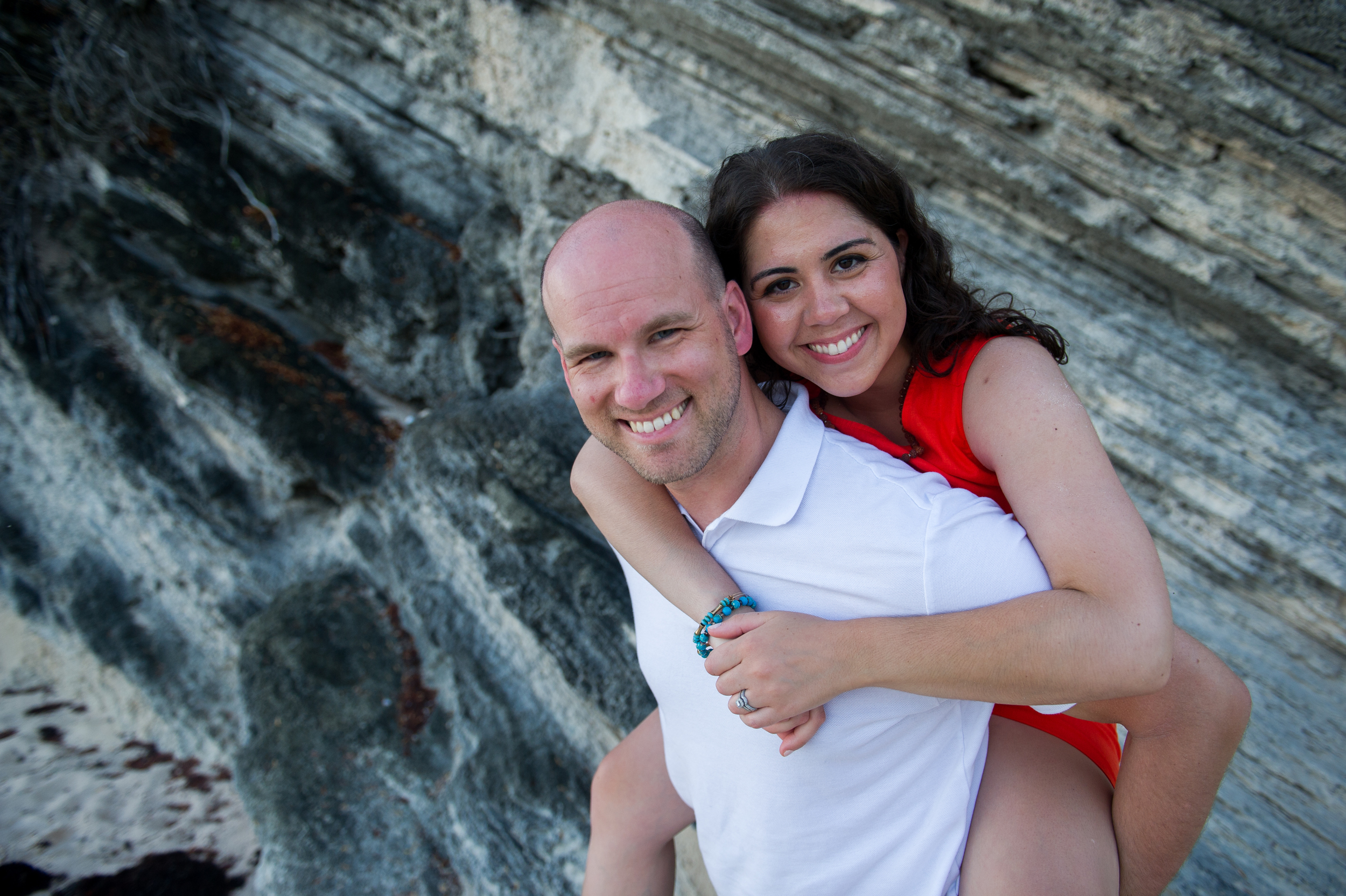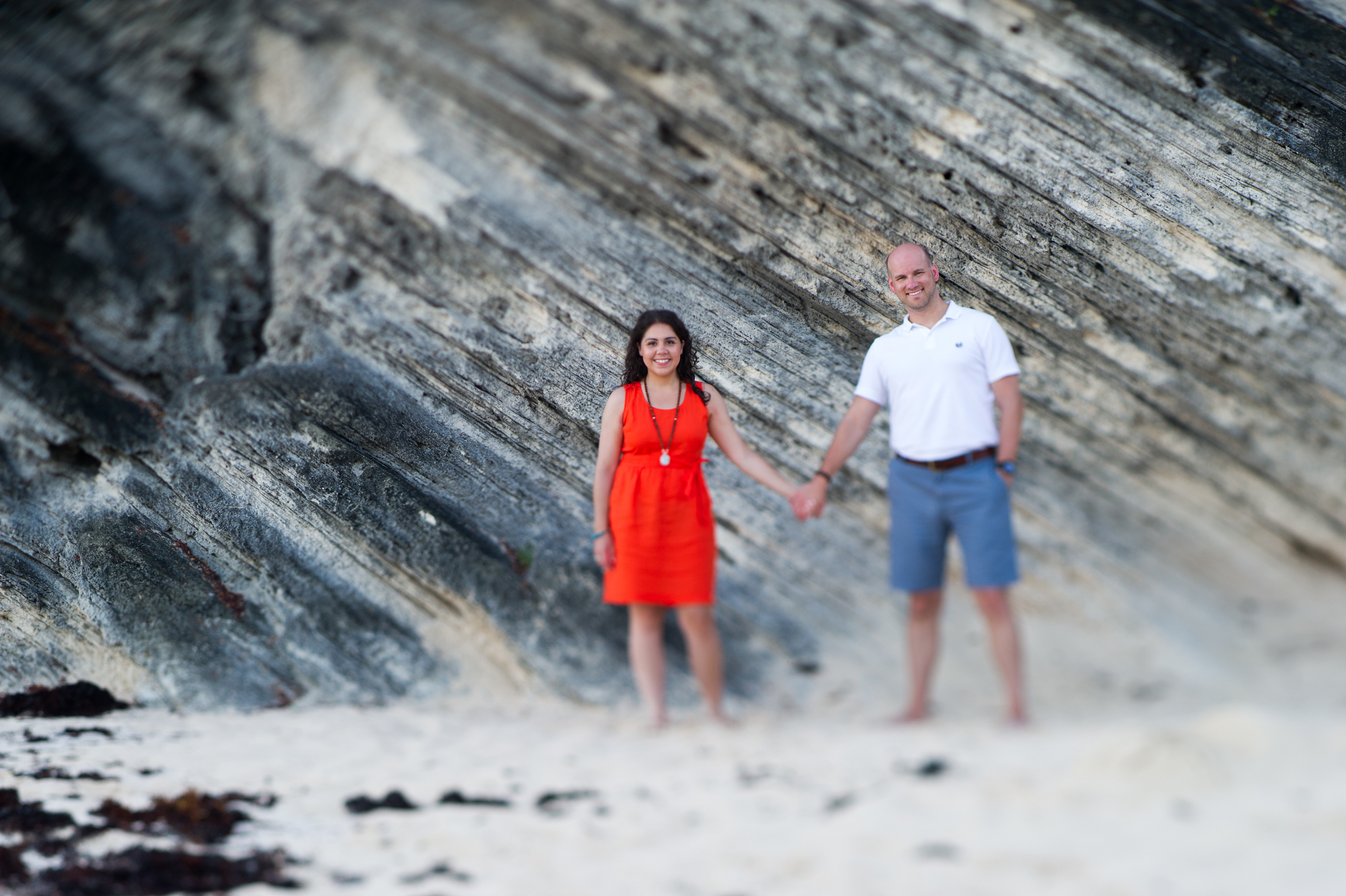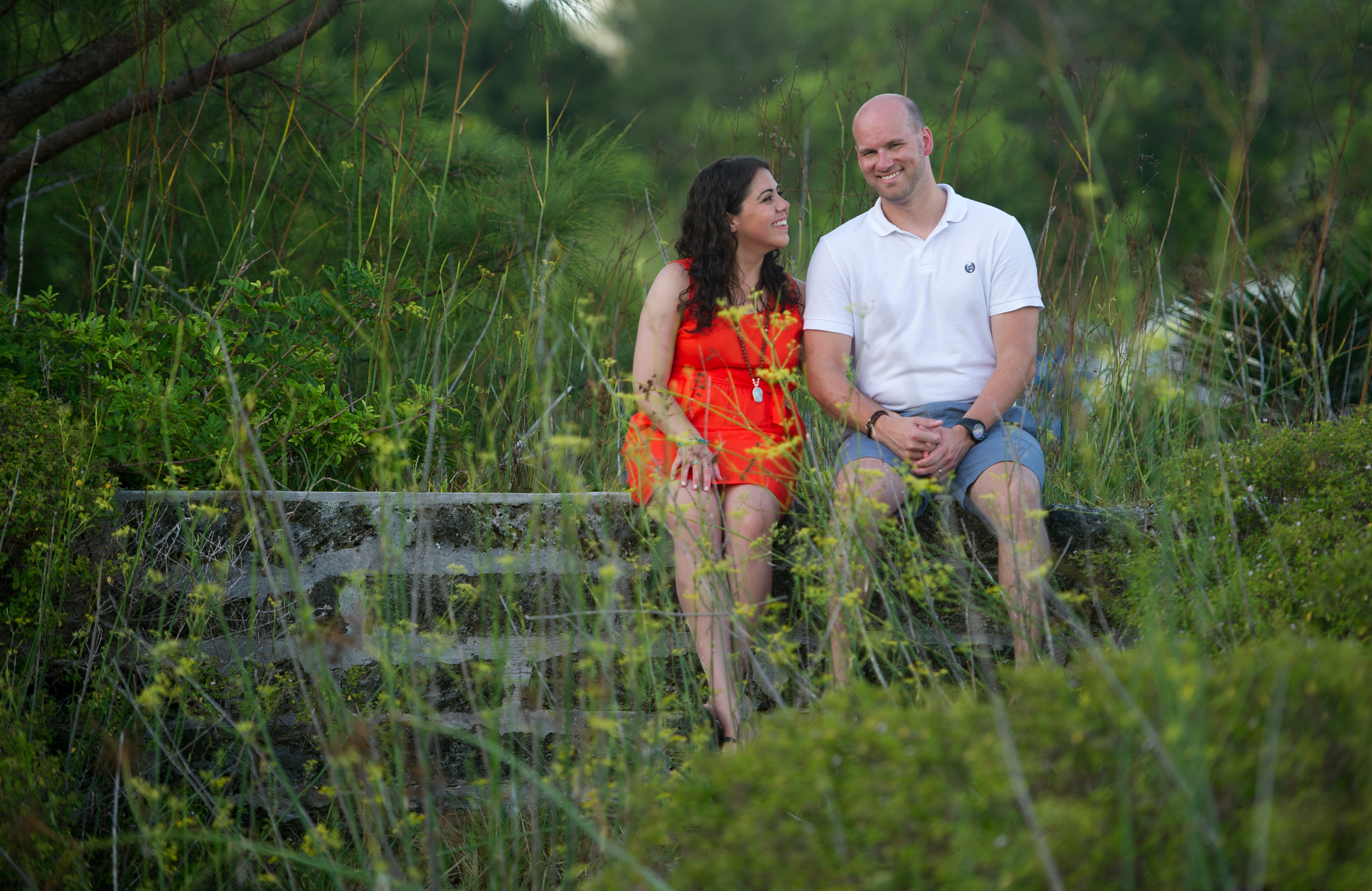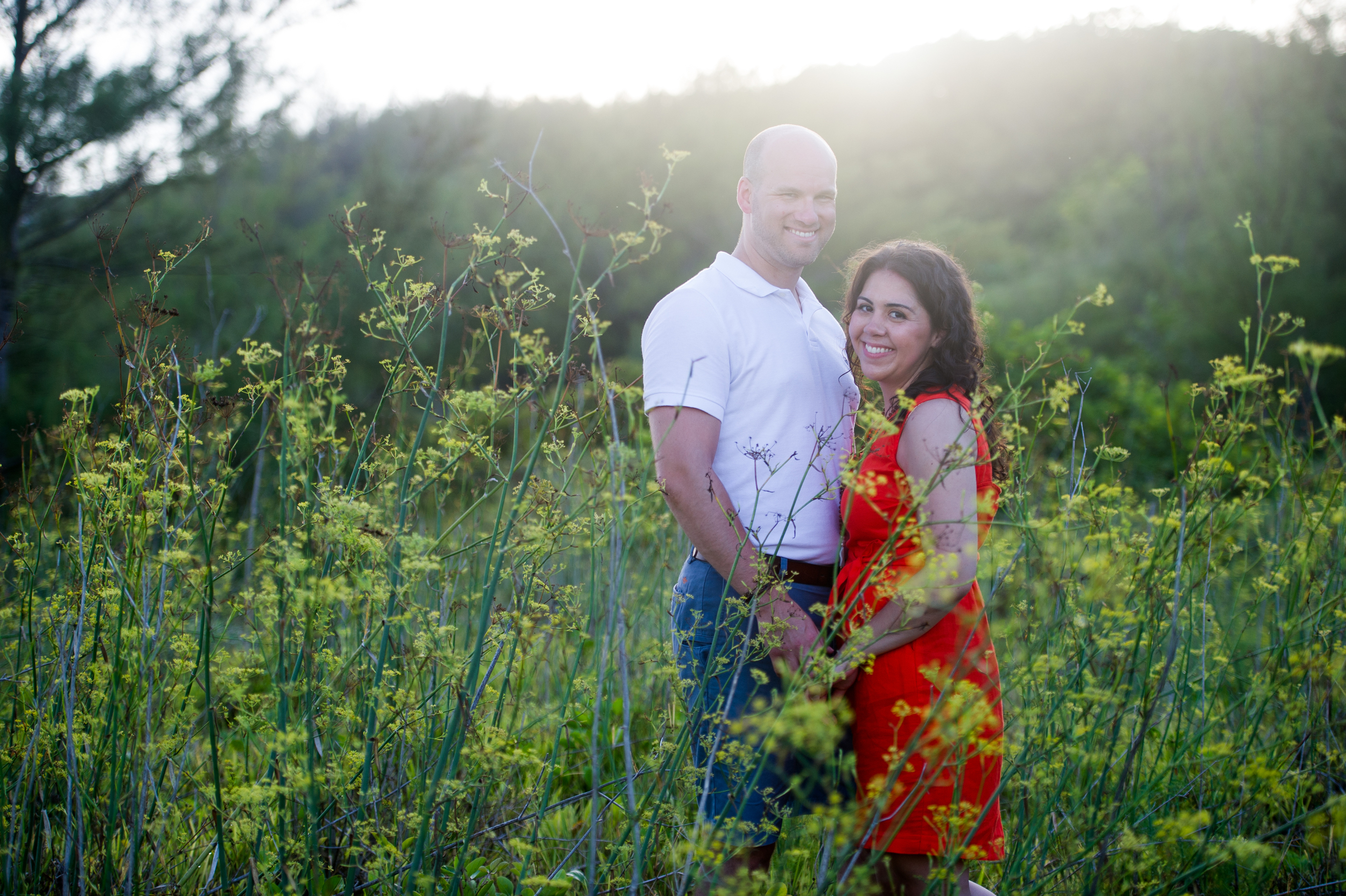 Kristin & Matt – it warms our hearts that not only did you have the perfect anniversary holiday in the perfect location, but that you now have all these gorgeous photos to remember it by! Until the next time (your 5th, perhaps?). xo
More special anniversary shoots right this way…
Share using the Share Buttons below.