See more: couples – proposal – love – Central Park – NYC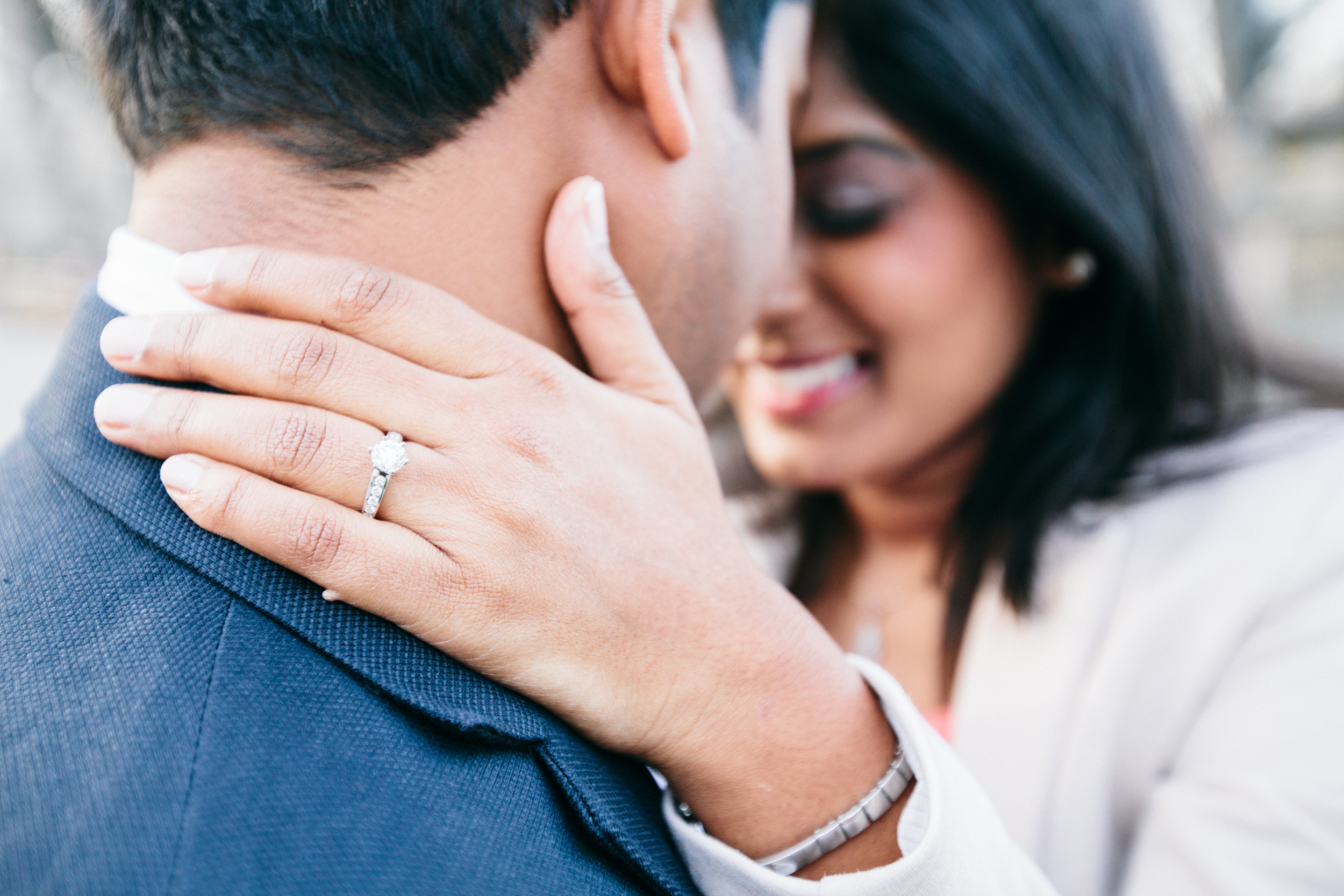 We all have our own dream for the perfect proposal – whether it be on a tropical island, the top of a mountain, or curled up on the couch at home. Amrit decided to make his girlfriend Krystal's dreams come true with an iconic New York City proposal – complete with a Tiffany & Co. engagement ring! It always makes our hearts melt when guys go above and beyond to plan out the perfect proposal. Watch it all unfold as this decade-long partnership starts a new beginning, with the help of photographer Samantha's dreamy and romantic snaps!
"The reason for the trip was really to pick up the engagement ring from Tiffany's in NYC.
When my girlfriend and I started talking about getting married about 2 years ago (after 8 years of dating), I always told her that she could pick three rings that she loves and I would pick the one to propose with. So to help her narrow down the choices of the many cuts and styles of rings, she used the Tiffany's ring finder app on her phone. It was a random tool find for her as she had never expressed a desire to get a Tiffany ring, but I knew then that this was perfect. Krystal's favourite city is NYC and she had always mentioned that being proposed to there would be ideal. What would be more amazing than proposing in her favourite city with an iconic and classic Tiffany ring!"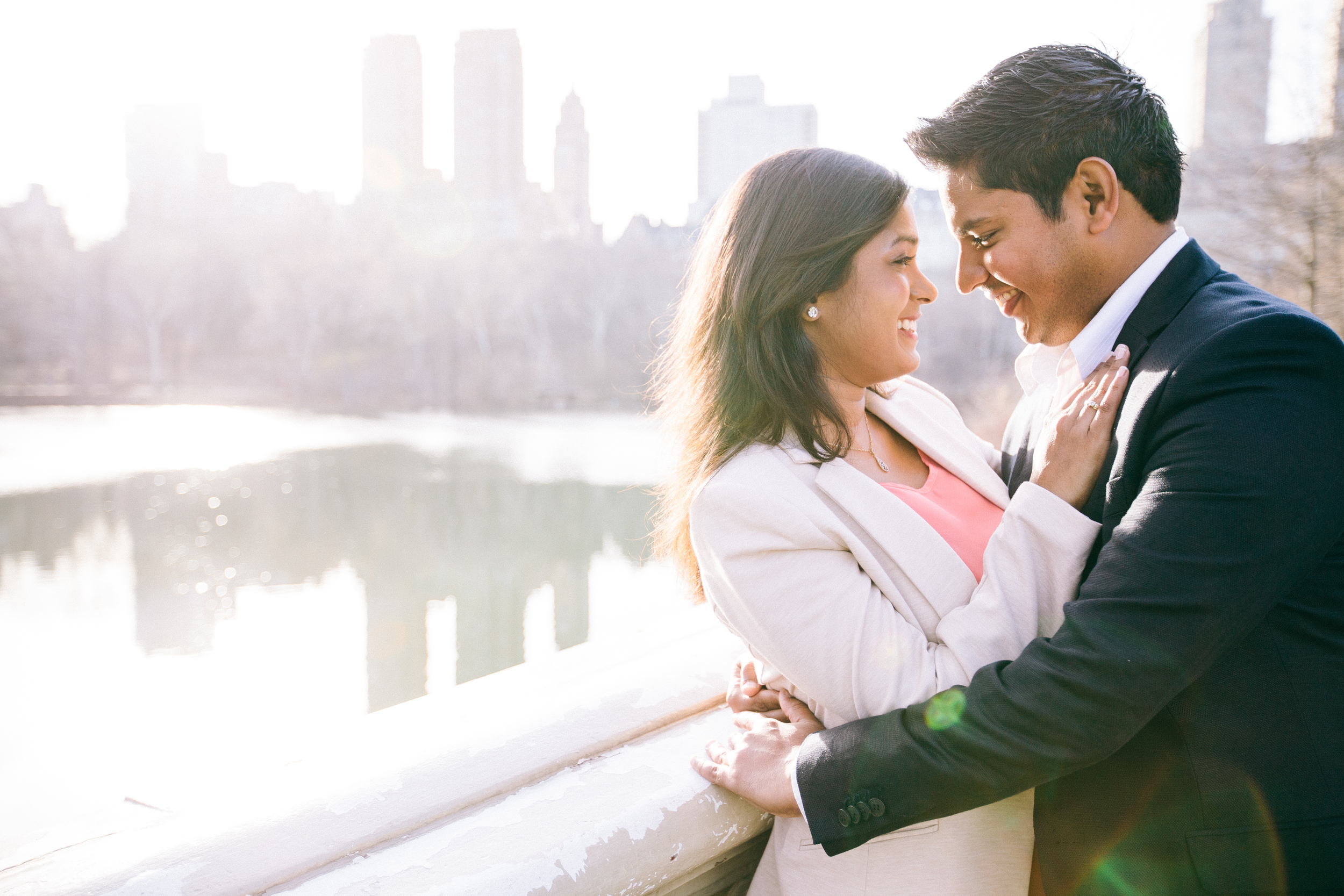 "So after many months of staring at rings, she finally decided on her picks and showed them to me. I picked the one I was going to propose with and started to organize to have it purchased. After a couple of weeks I had everything set. When we finally got to NYC in April she had no idea when and where I was going to propose. So we planned our trip with lots of sightseeing and tourist activities."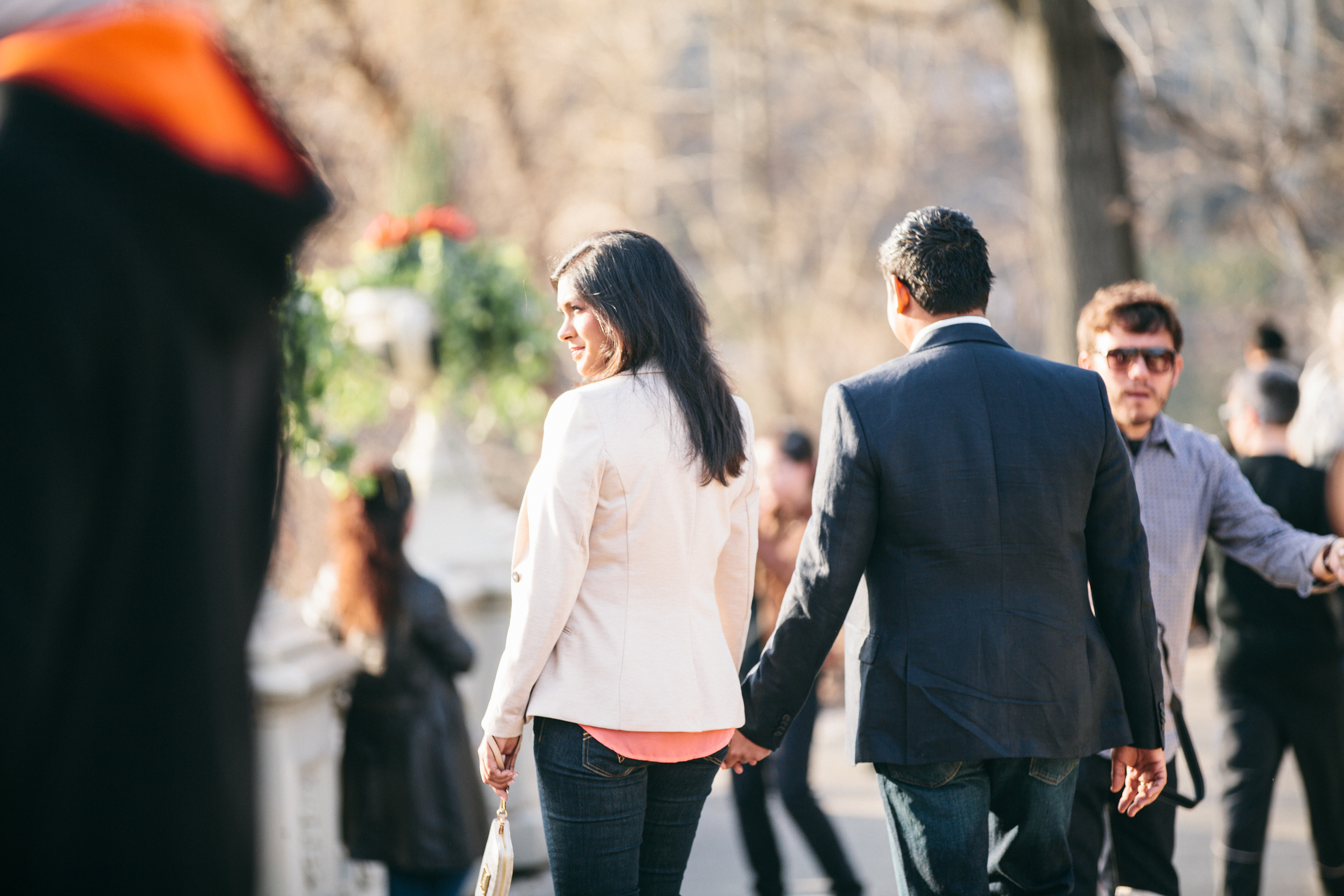 "Monday April 6th was the day we arranged for a trip to Central Park. The weather was great that day so we decided on an afternoon stroll in the park to be followed by dinner."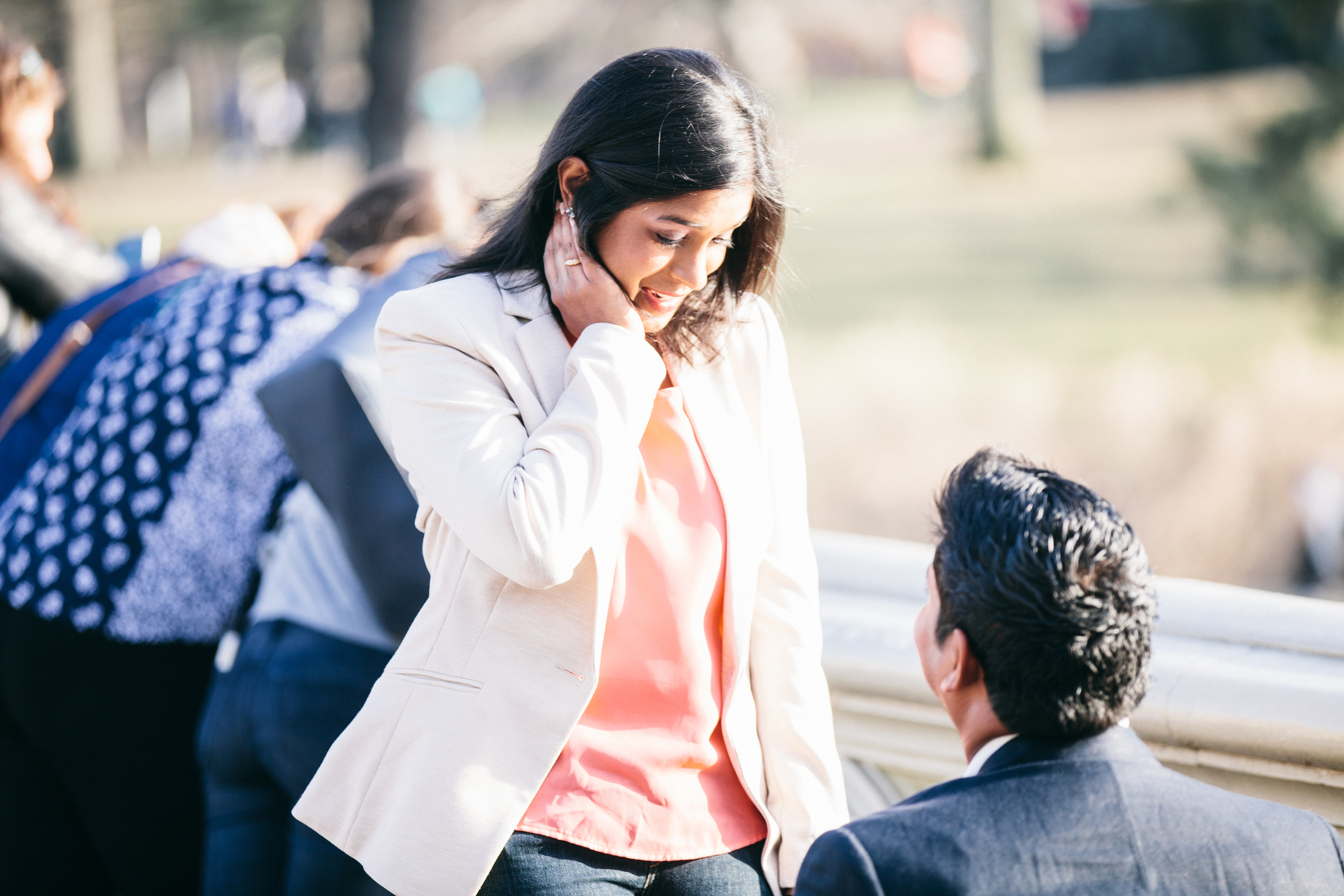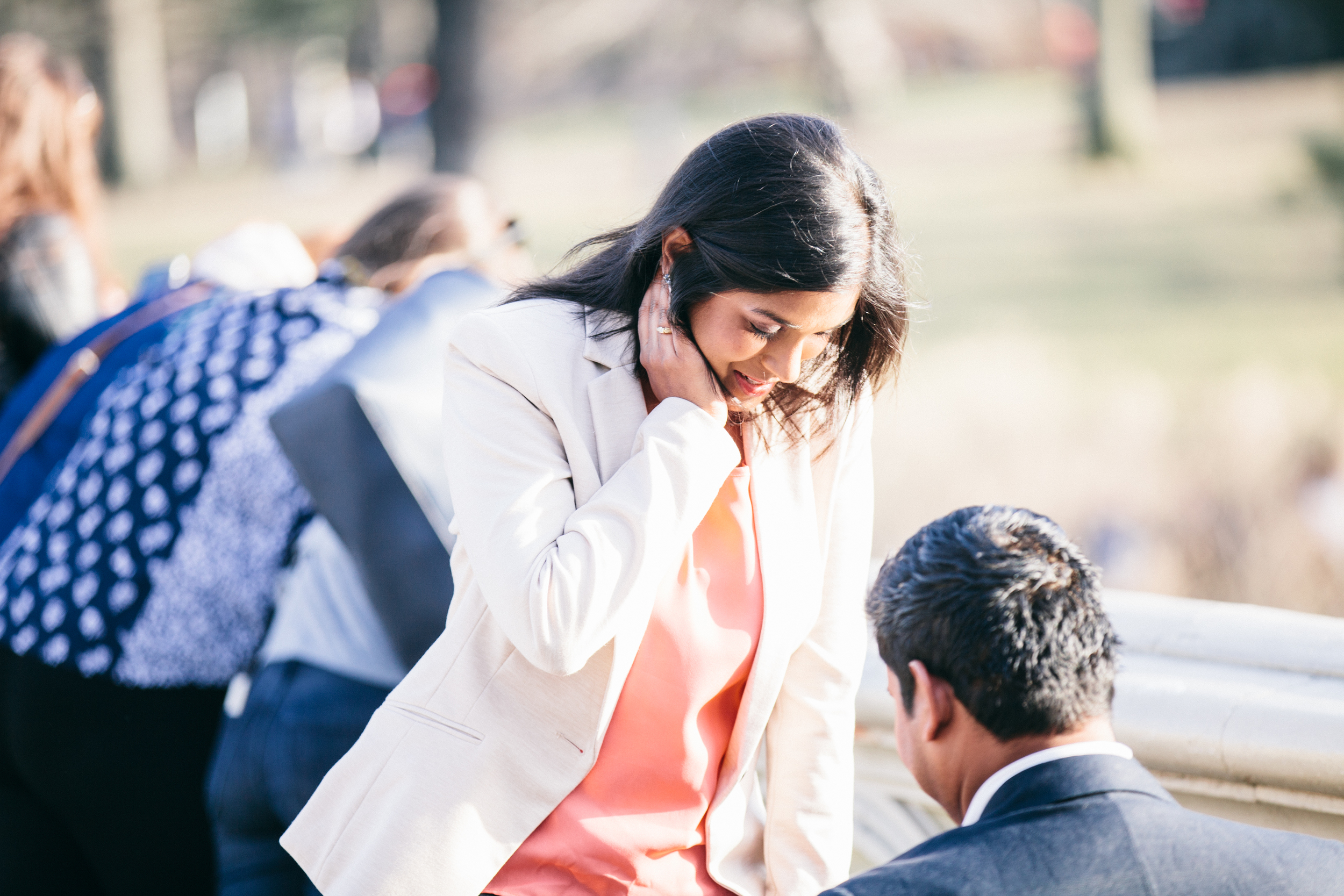 "We got to the park around 5pm, near 72nd street and walked around for a bit enjoying the ambiance of the park and the great weather – although Krystal was getting a bit anxious as she was wearing the new heels she bought on a shopping trip a couple of days earlier! :)"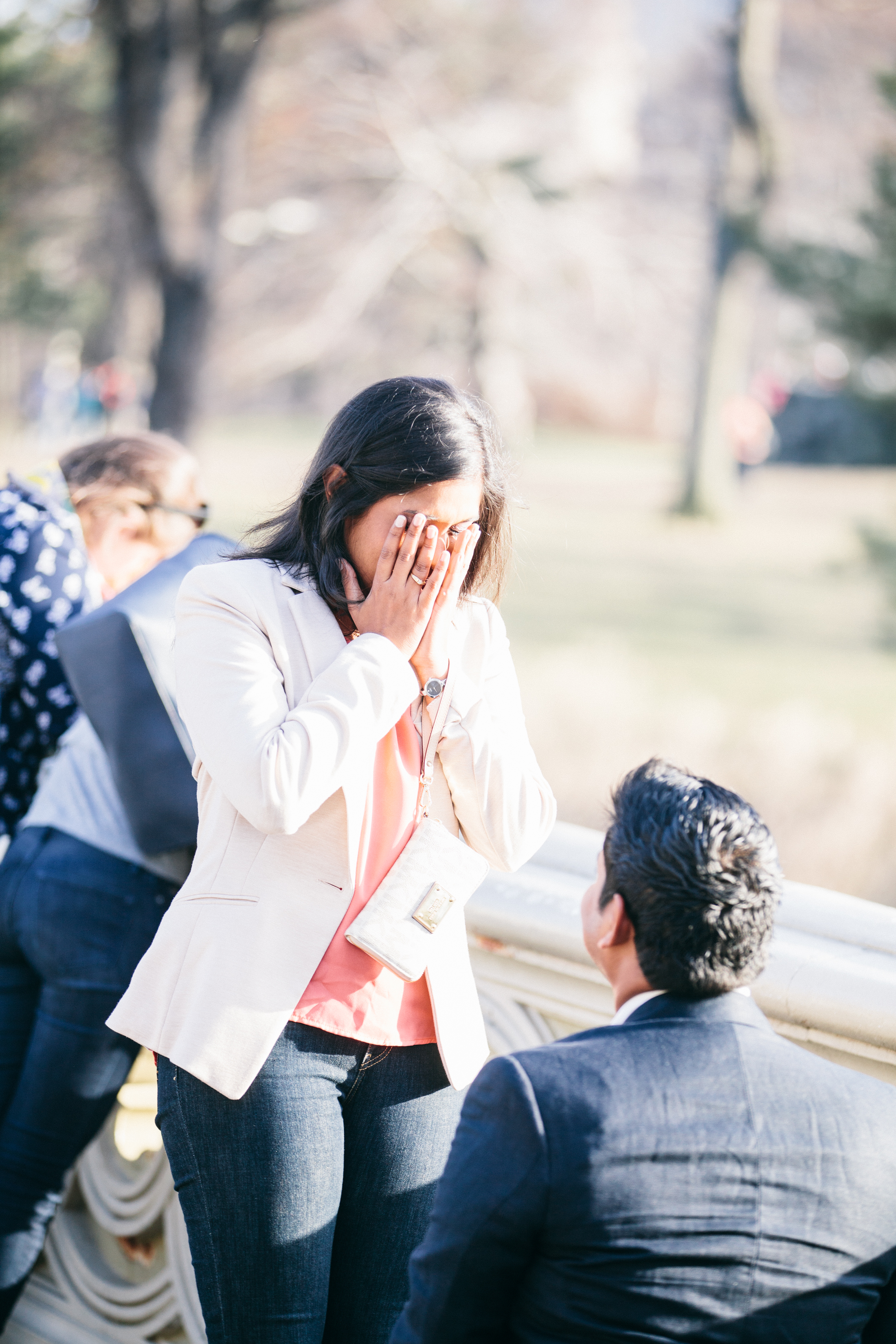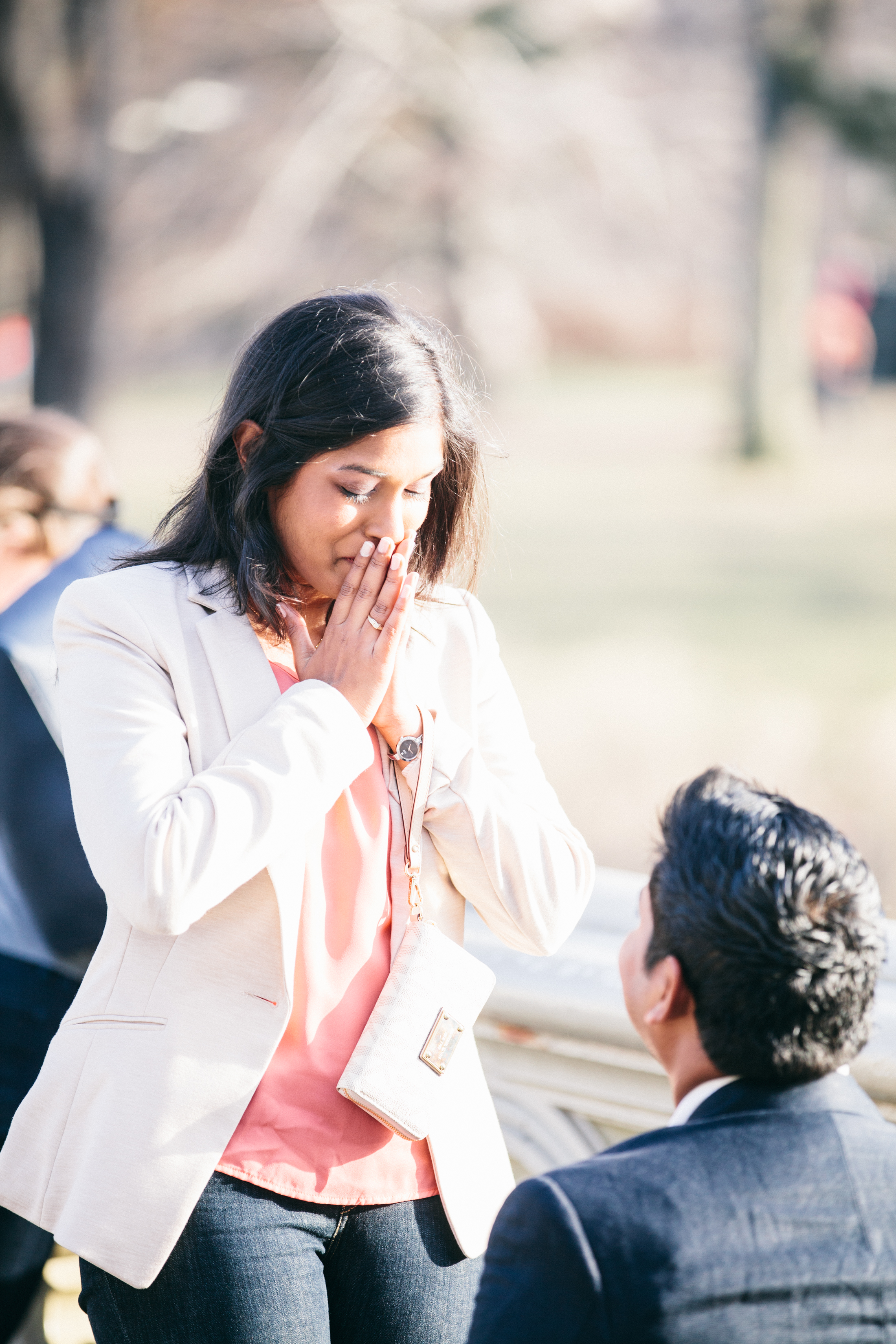 "We finally made it to Bow Bridge and stopped for a bit to admire the skyline view.
Right then and there was the perfect moment. I got down on one knee and asked my amazing partner for the last 10 years to be my wife.
She said absolutely YES! and made me the happiest guy in the world."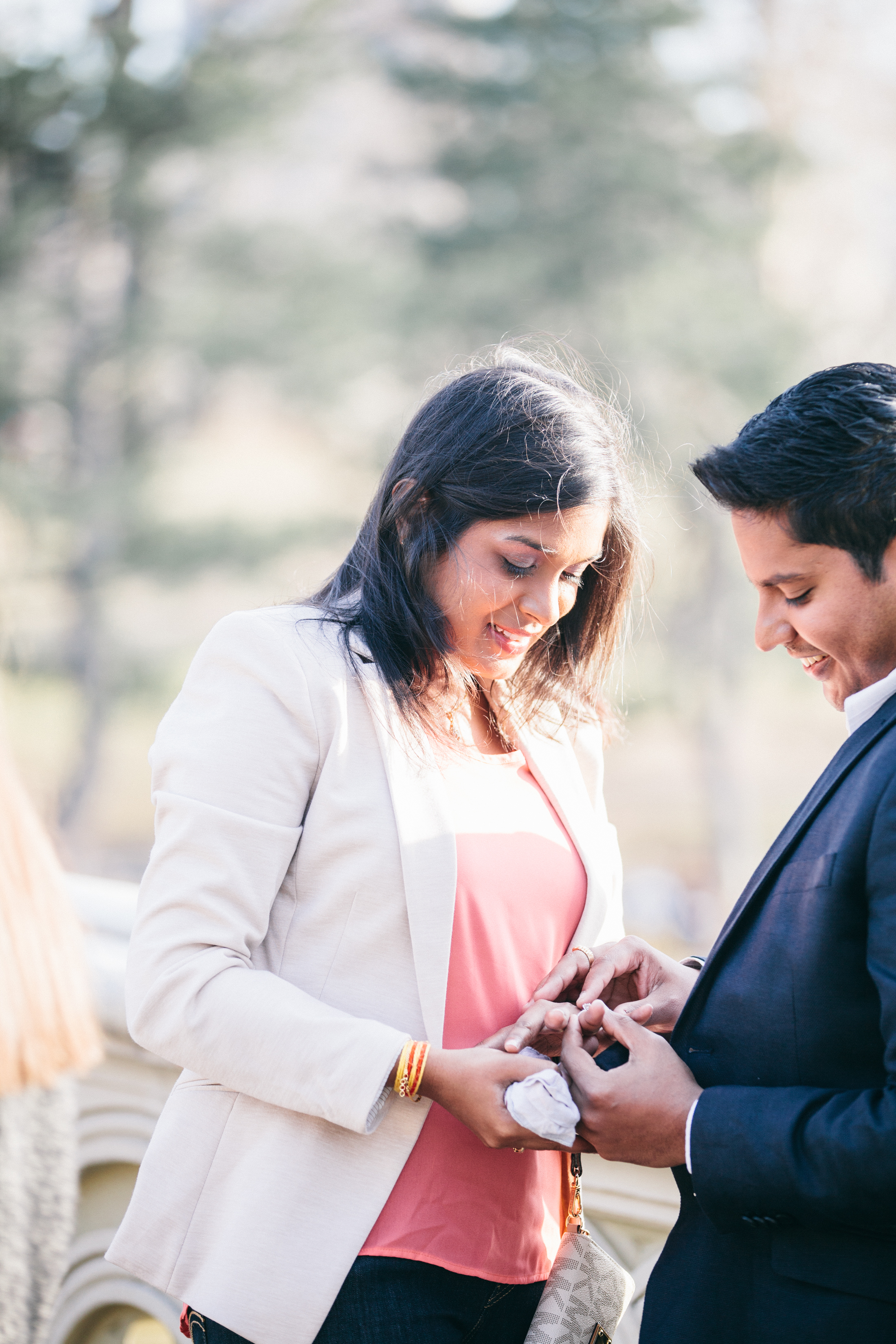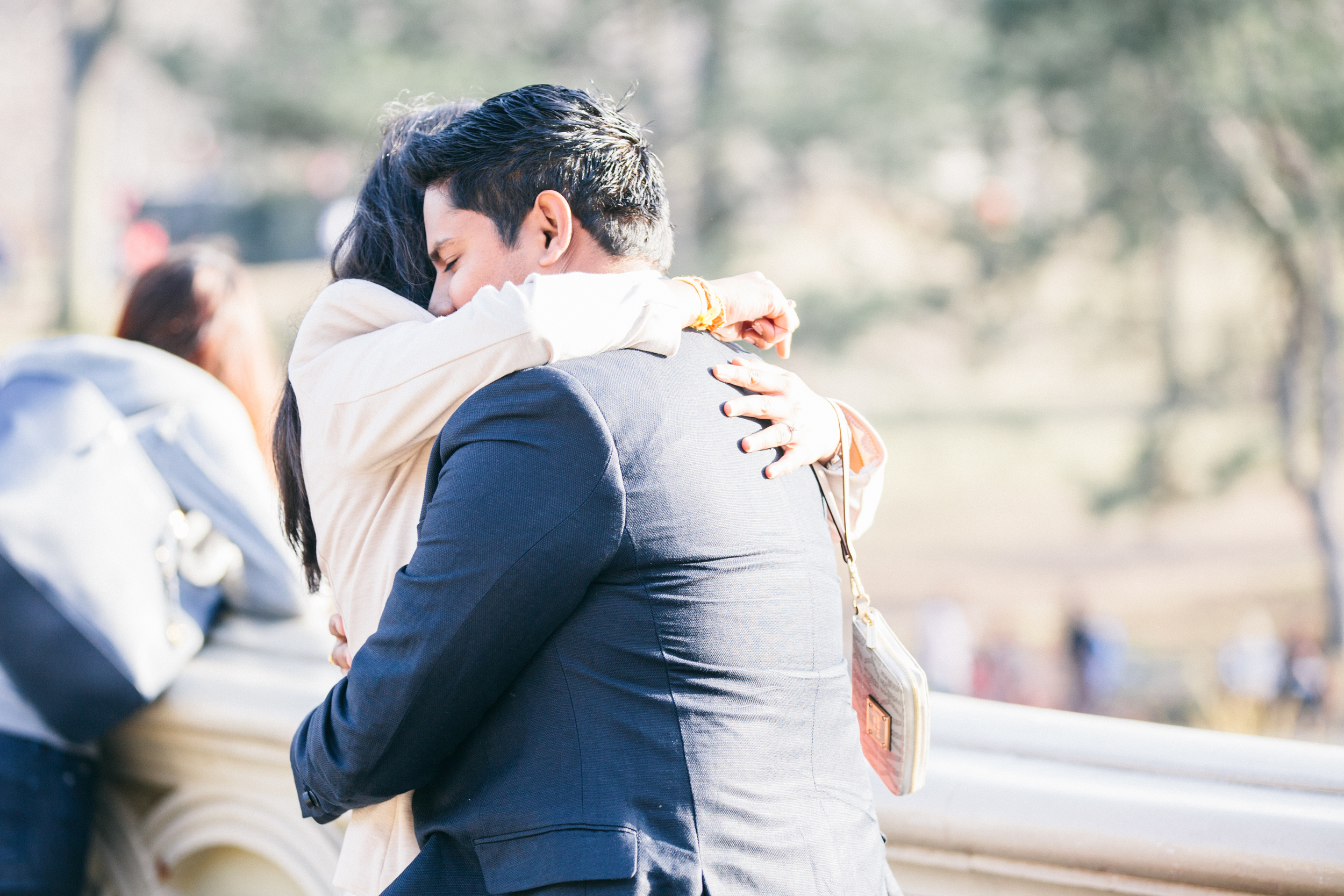 "The proposal wasn't a complete surprise for her as she knew it was coming, but she was stunned by her ring (so was I actually, Tiffany's exceeds all expectations!) and couldn't stop smiling the entire time."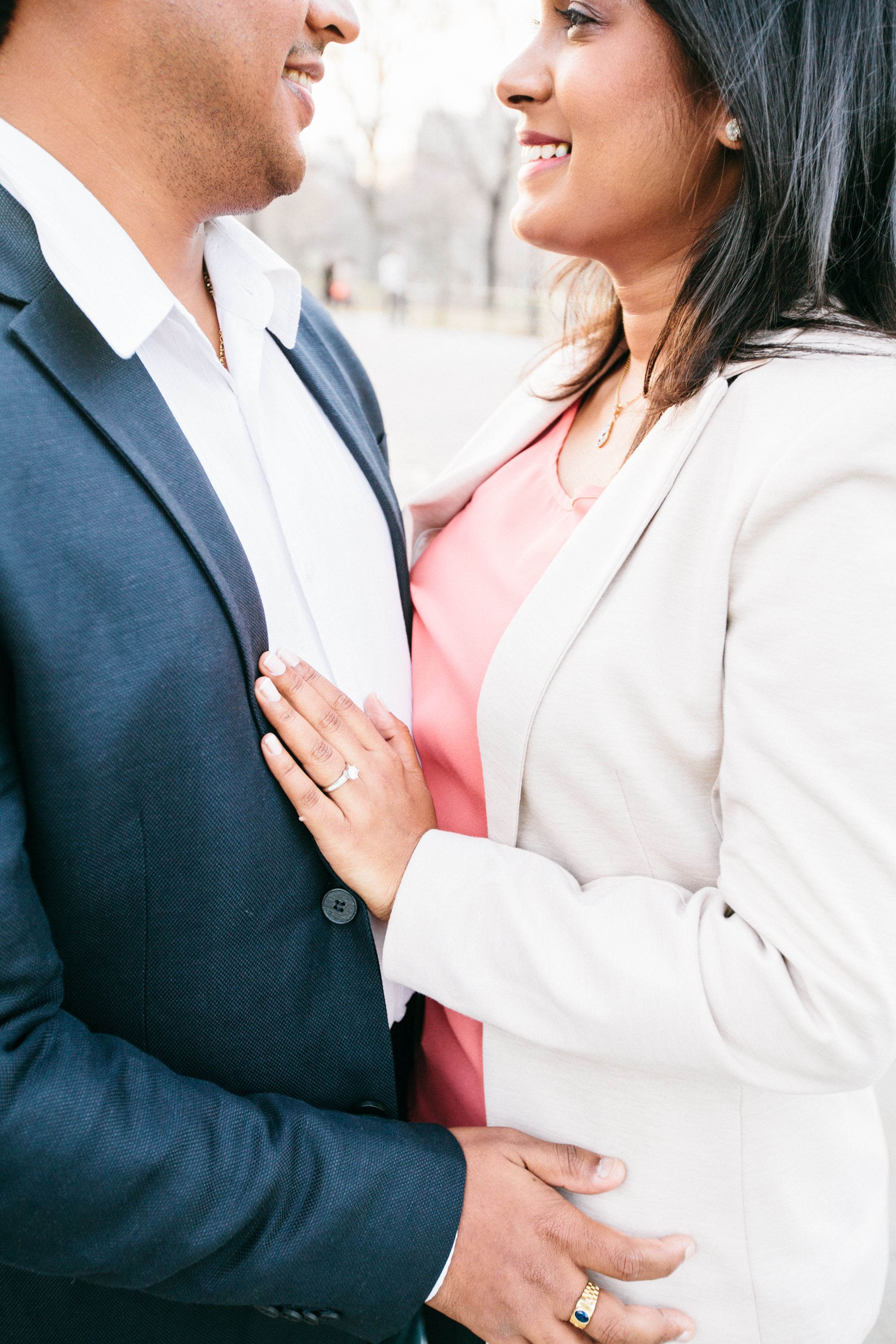 "We left to go back home to Trinidad the next day. We were sad to leave NYC, as now this city is not only both our favourite but it will always have a special place in our hearts forever." – Amrit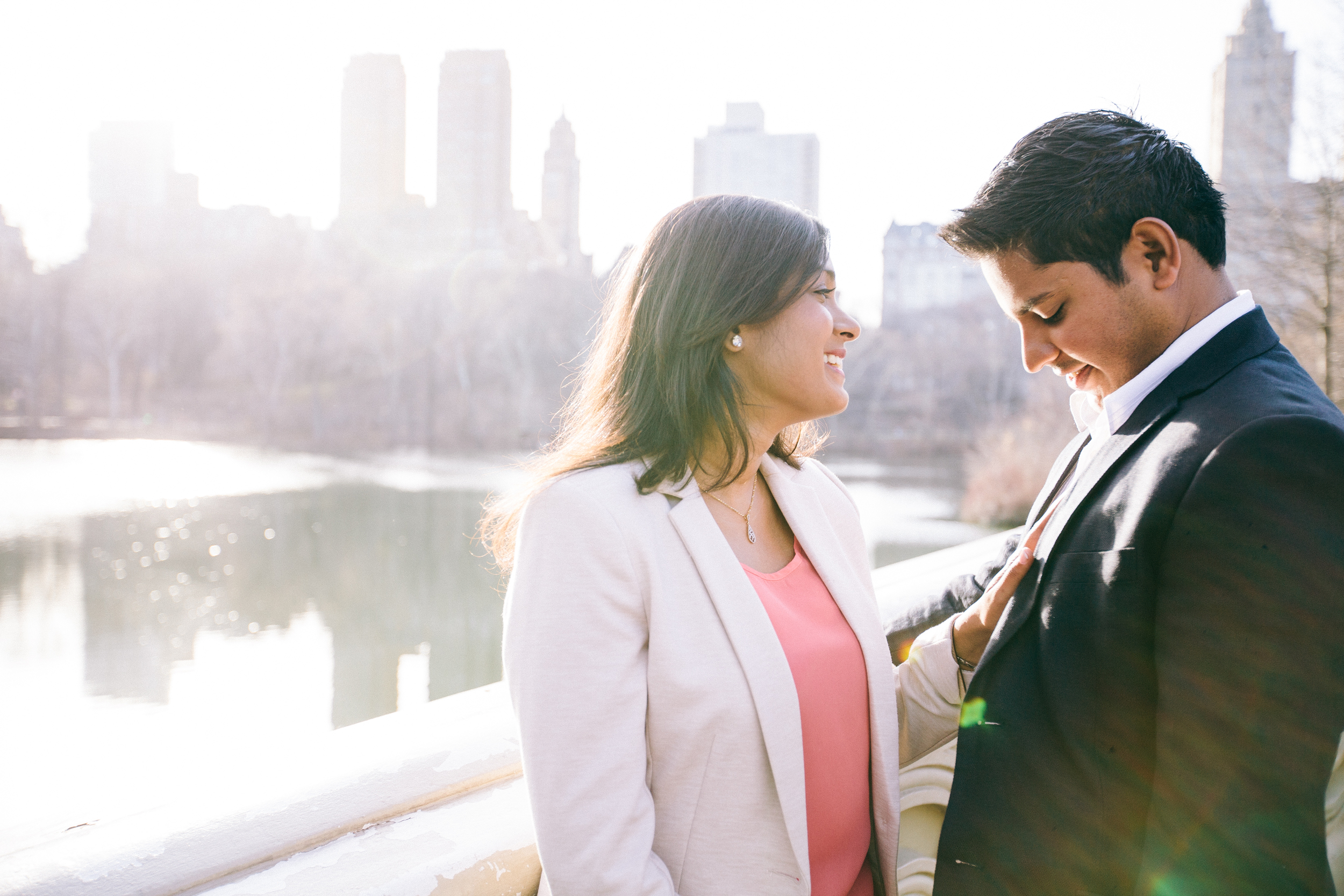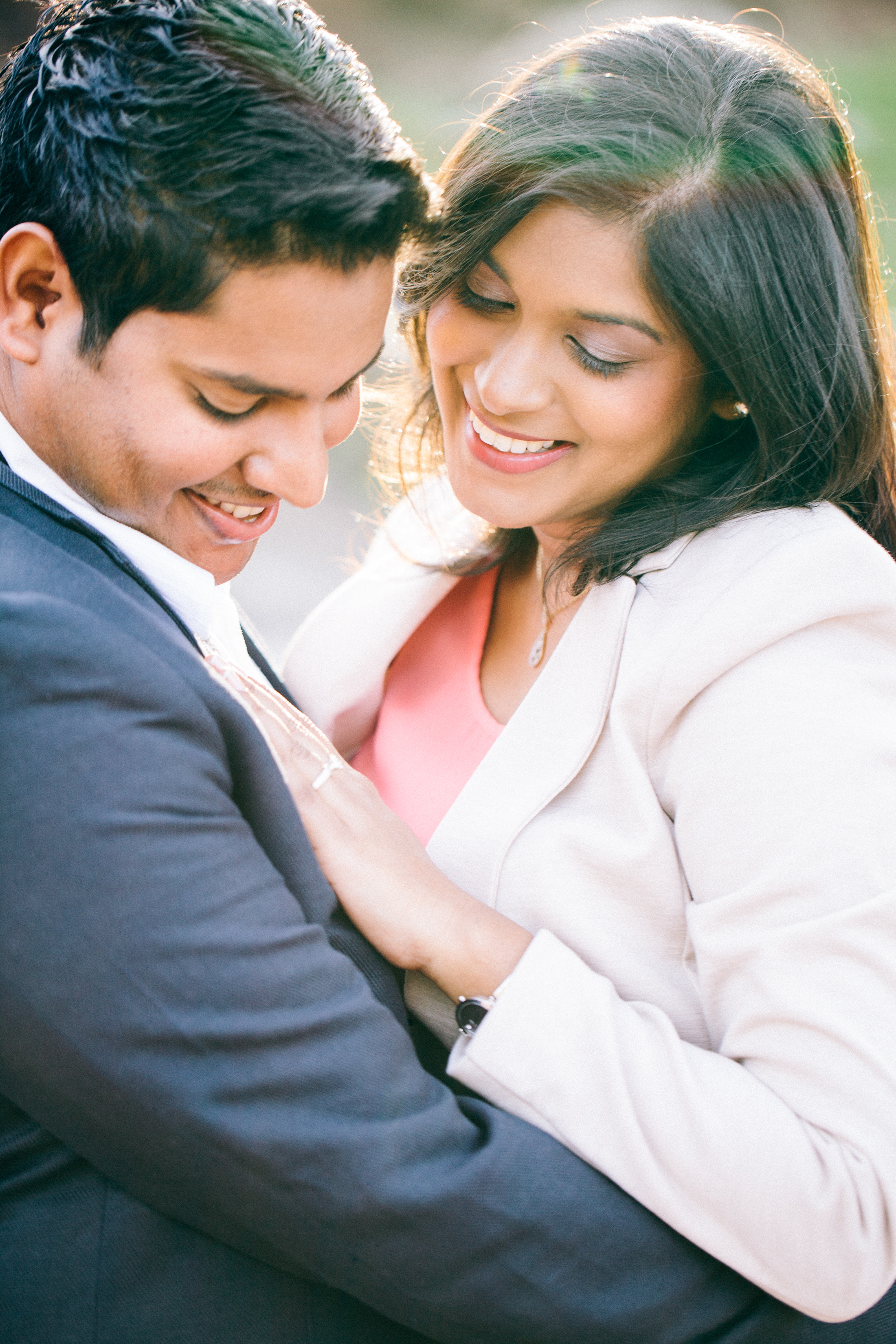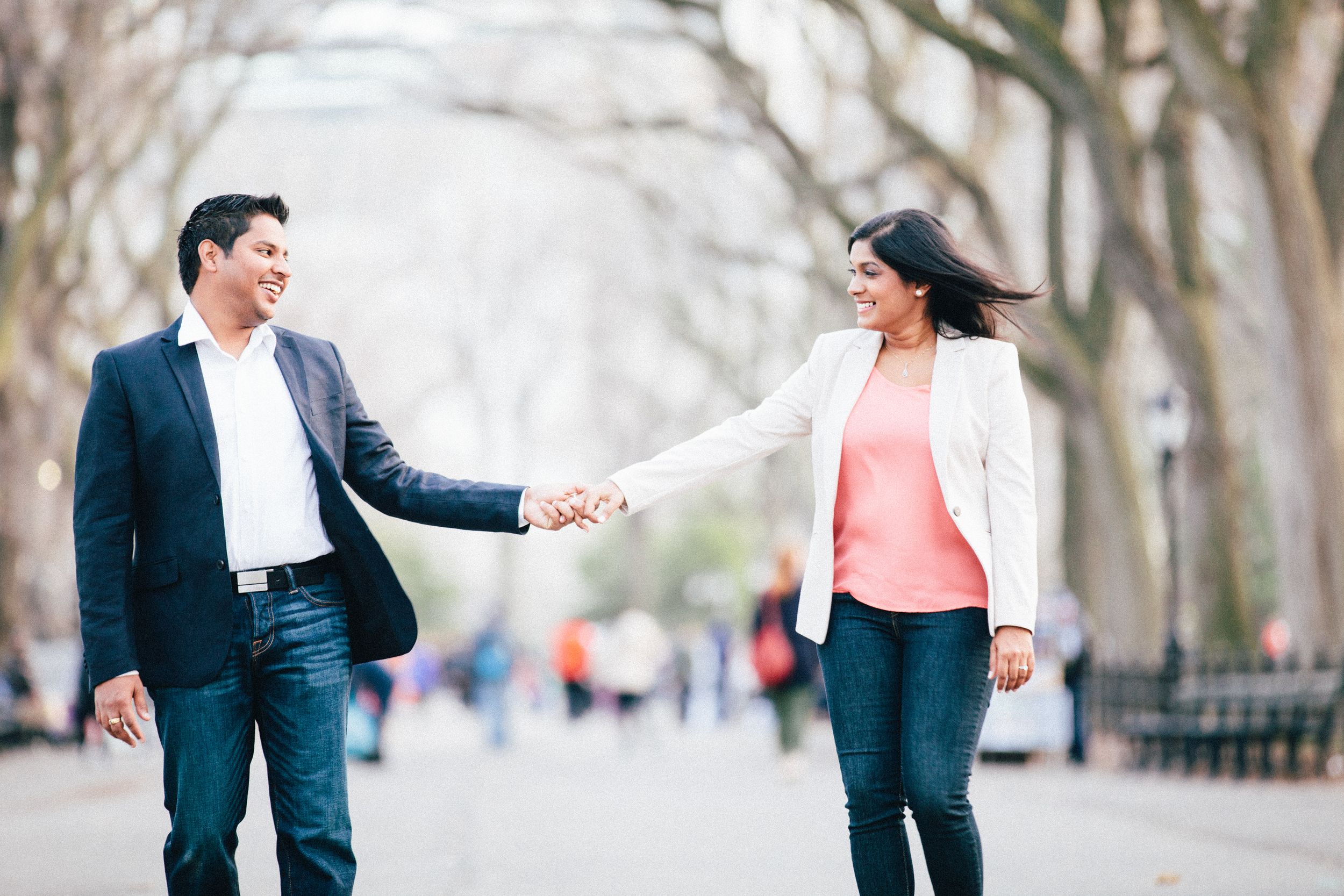 "Thank you so very much to wonderful photographer Samantha and helpful shoot concierge Jen for all their assistance and great suggestions. All of the support really helped me narrow down the perfect way for me to propose in NYC, especially since Krystal and I came from out of town. On the day of the shoot (and proposal), Samantha was really great at capturing the big moment candidly for us and the shoot afterwards was very natural and comfortable for both me and my fiancée. Needless to say we love our photos!" – Amrit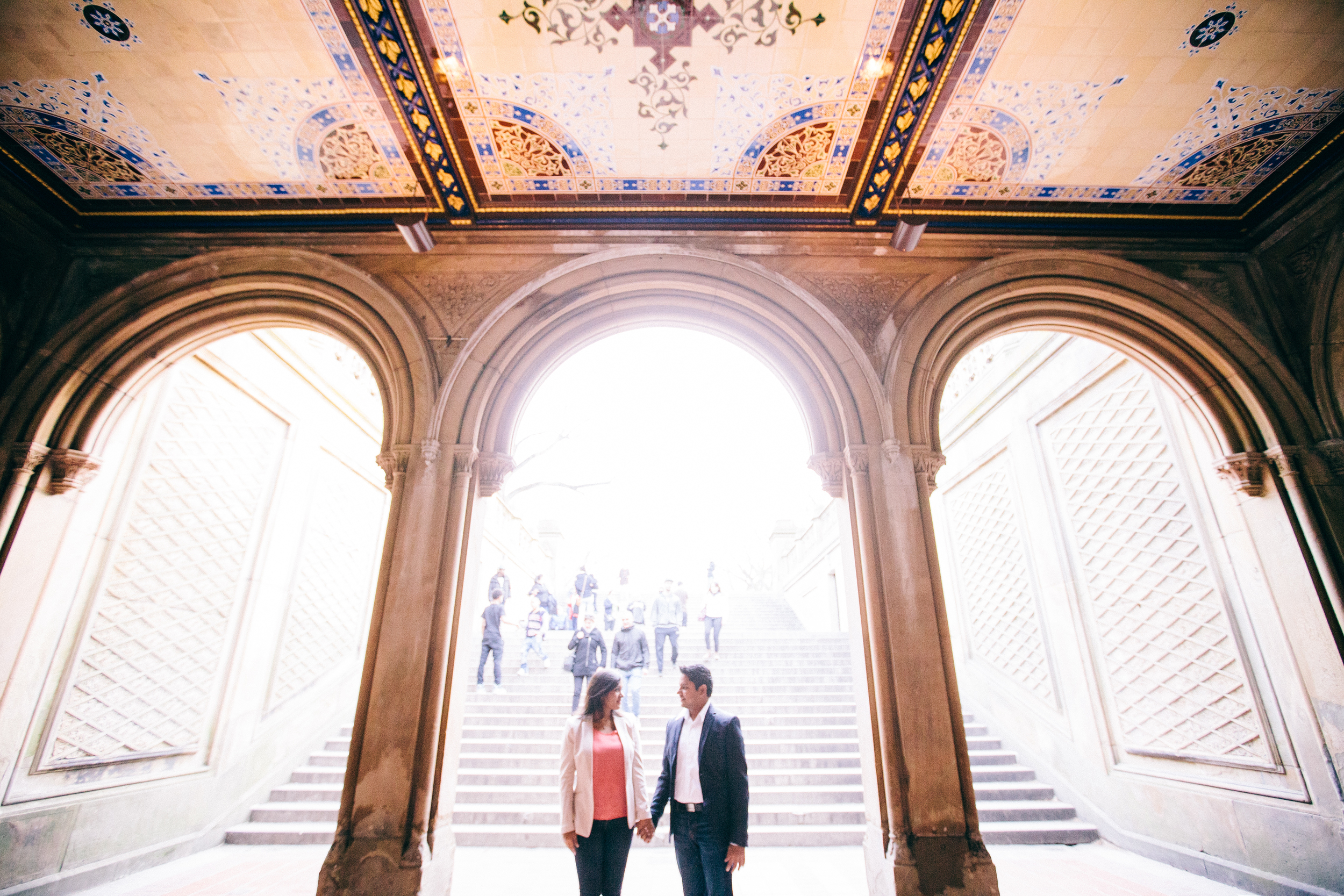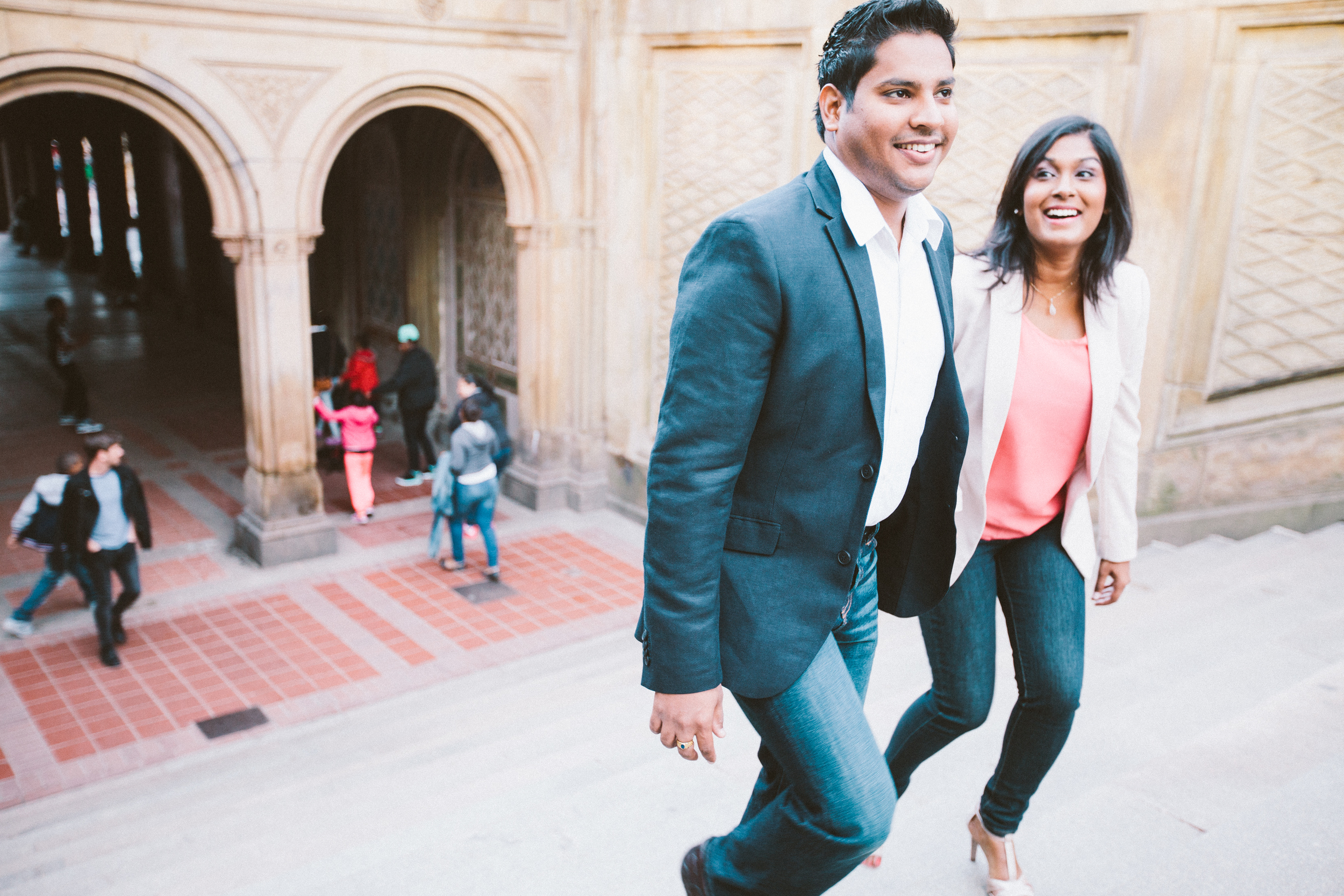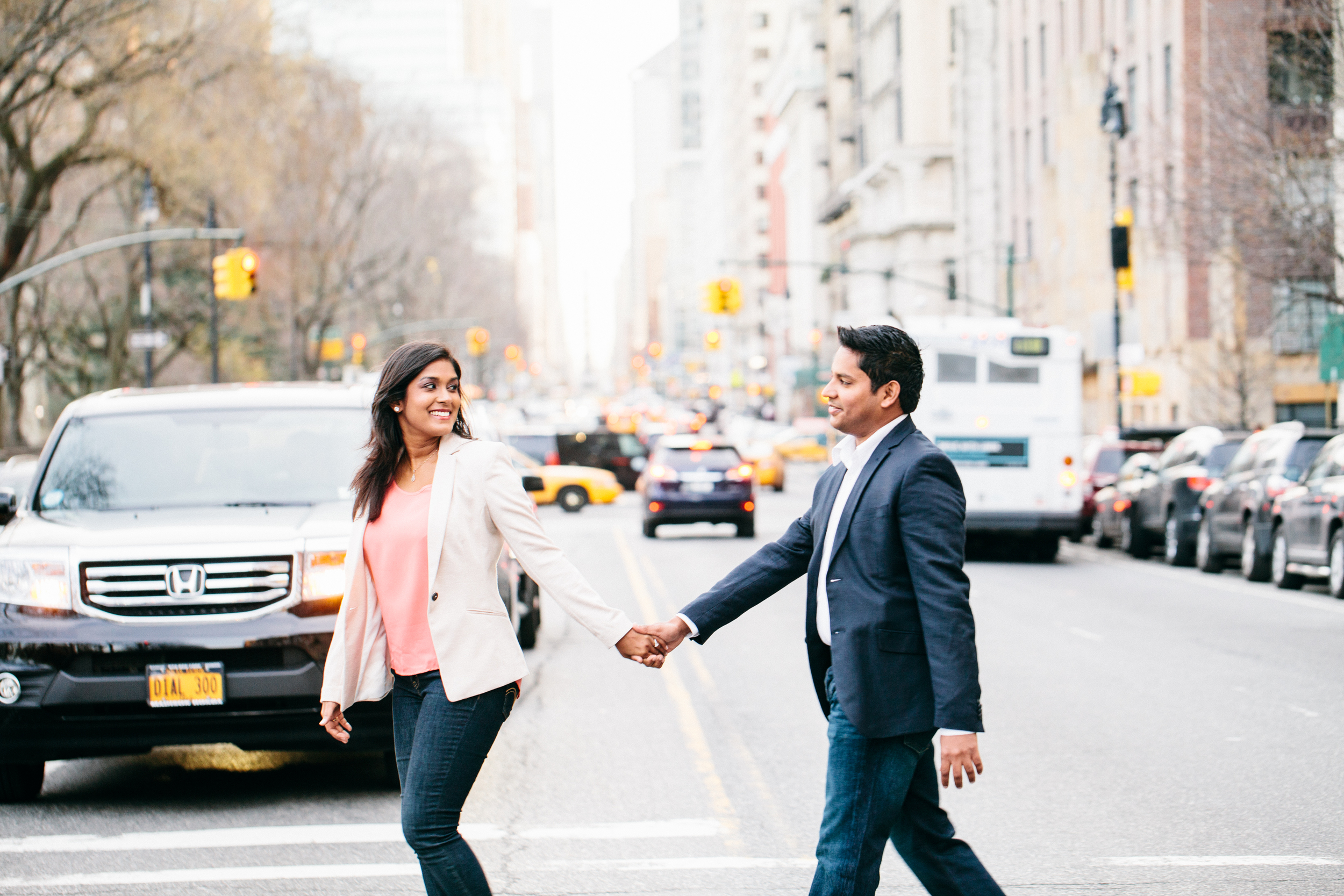 We wish these two a lifetime of happiness together, and hope to get them behind our lens again for their honeymoon soon!