See more: couples – Dubai – engagement – love – proposal – romantic getaways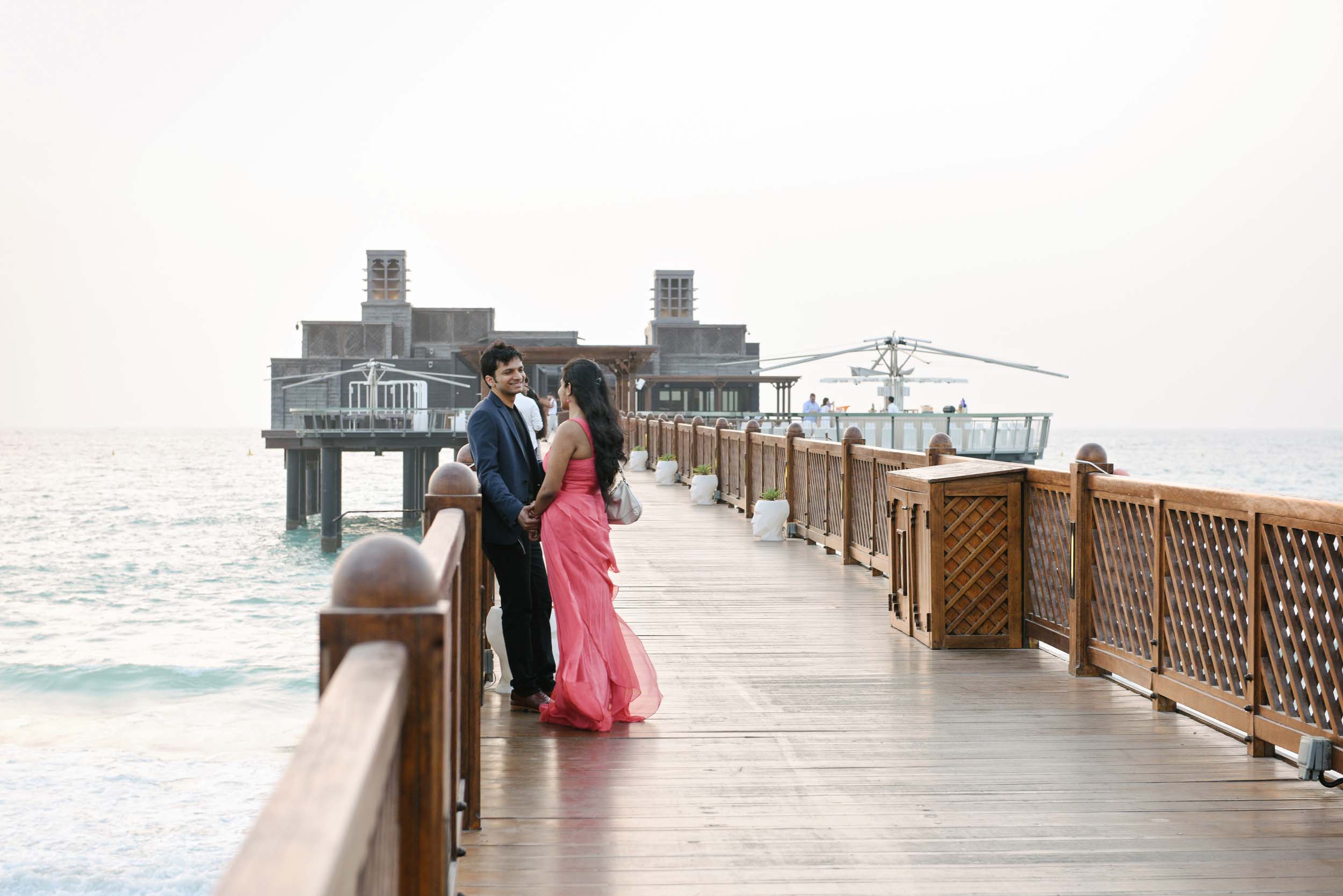 Hemanth had been planning to propose to Alekhya for quite some time, but wanted to make sure the setting and moment were absolutely perfect. With the help of Flytographer, he put together an epic Dubai proposal and surprised his bride-to-be at the airport after a 15-hour flight to meet her! Read on for Hemanth and Alekhya's perspectives on how the best day of their lives (so far) went down.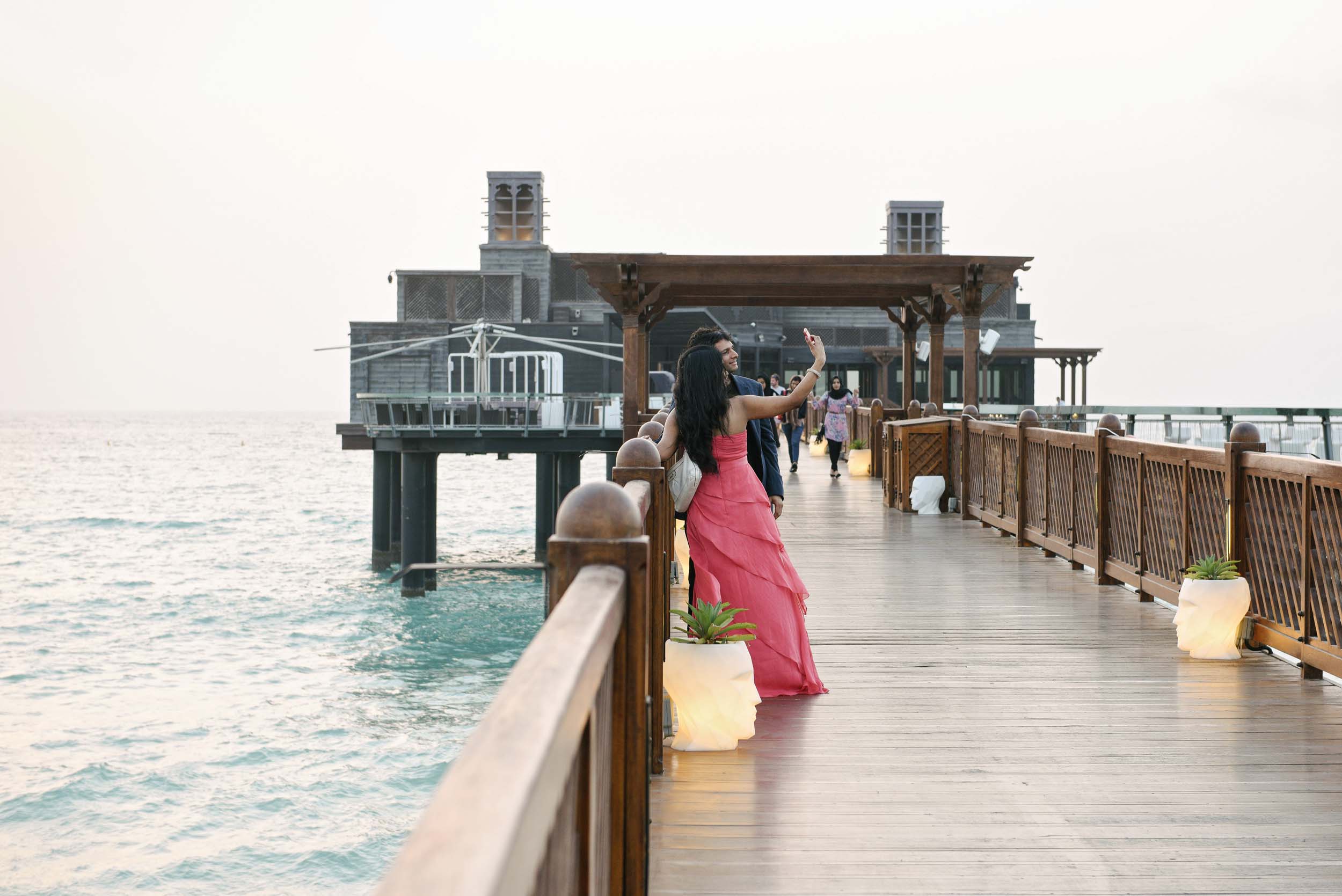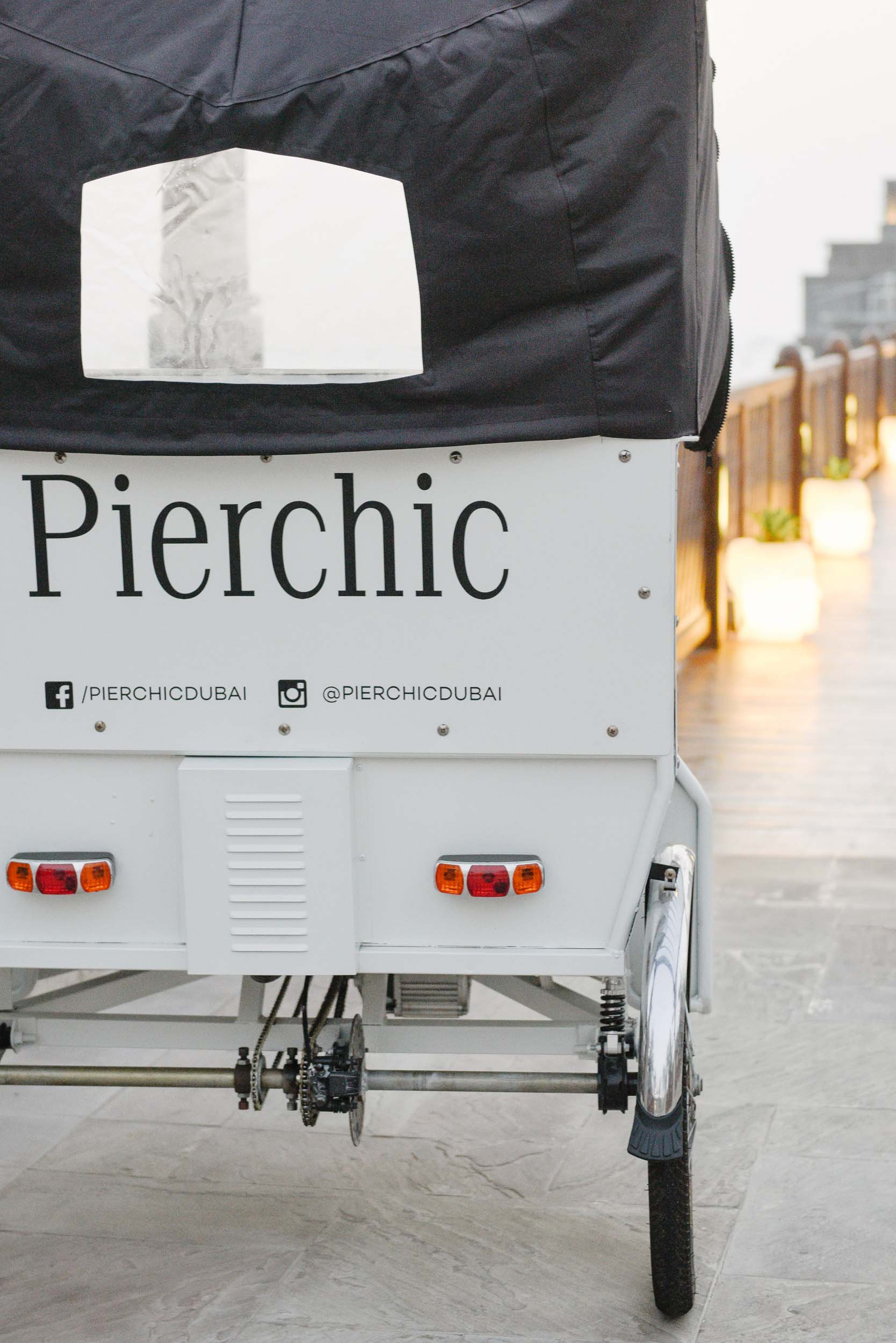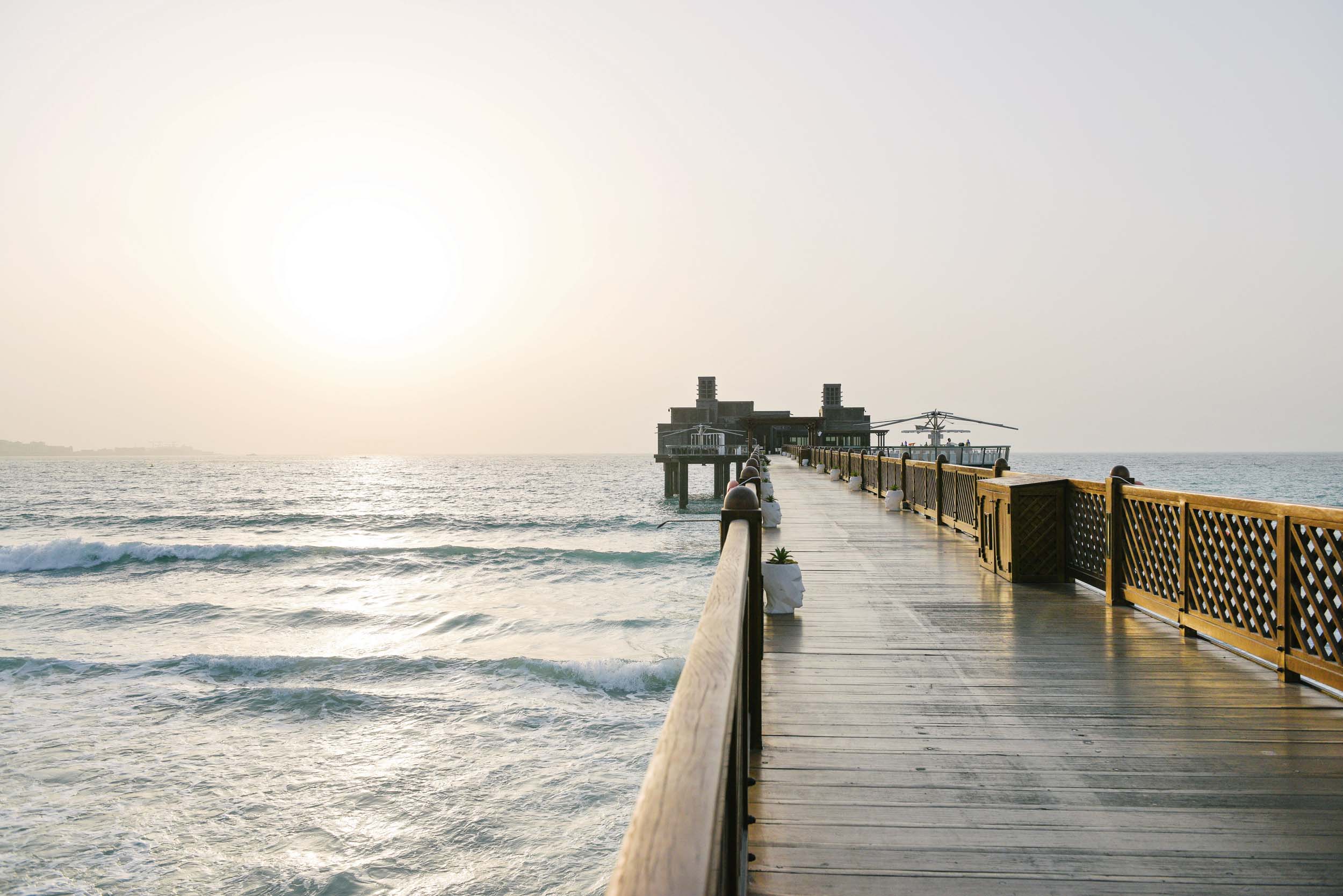 His side: I had the plan to propose to Alekhya for a while now. Knowing her tastes, I spent a couple months shopping around for the perfect ring and scoping out places for the proposal. Finally, I decided to propose to her in Dubai on her way back from India. I looked out for the perfect spot and also the perfect team to capture those moments. That's how I ended up choosing Pierchic and Flytographer.
Her side: It all started when I was planning a trip to India. When I was about to book my tickets, he said he would book them for me. And then I never saw my tickets. I had my suspicions that something was going on, but I told myself that this couldn't be it. Nevertheless, I had been preparing myself for a while now to say YES, if he ever proposes to me, with a tattoo with his initials on my hand.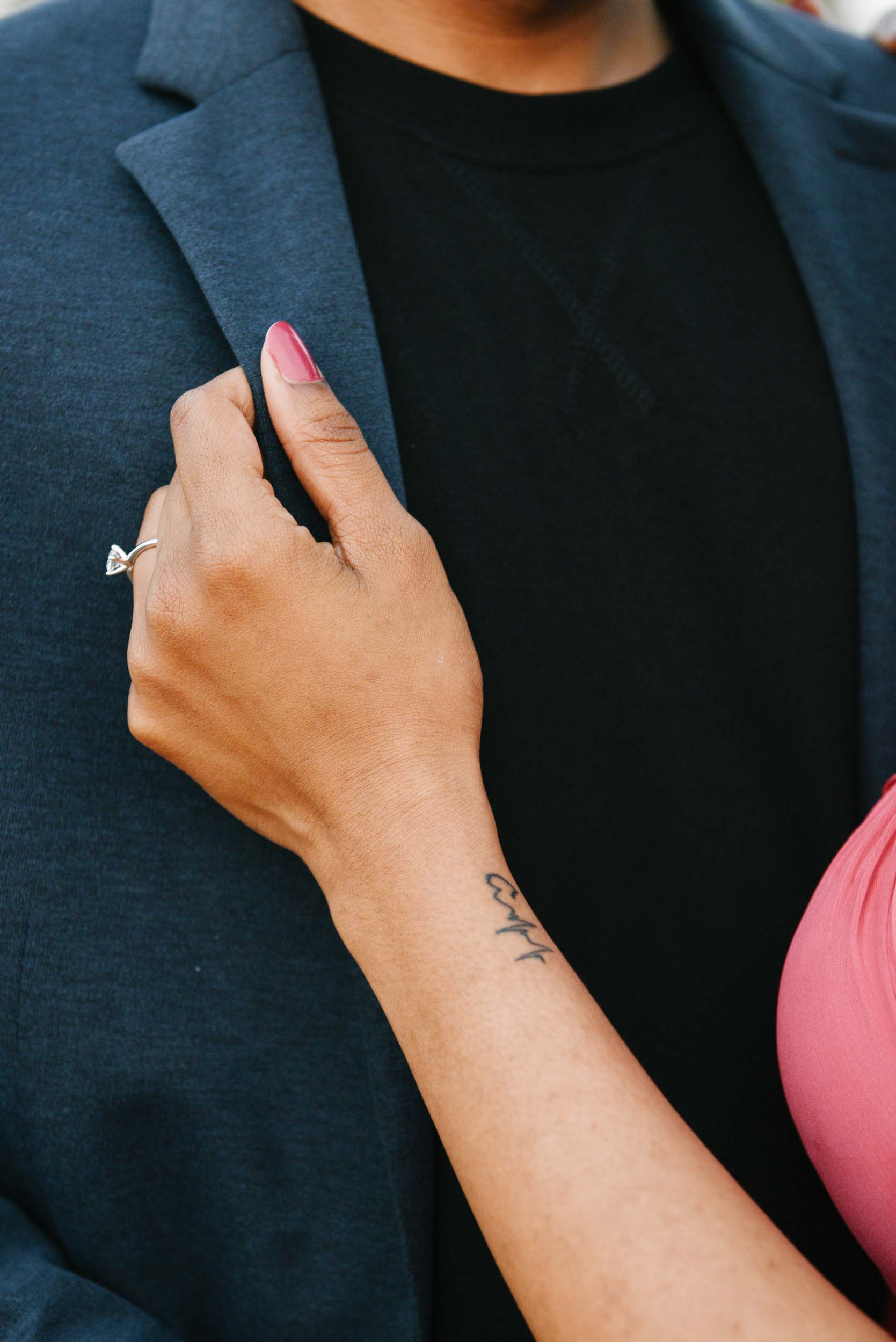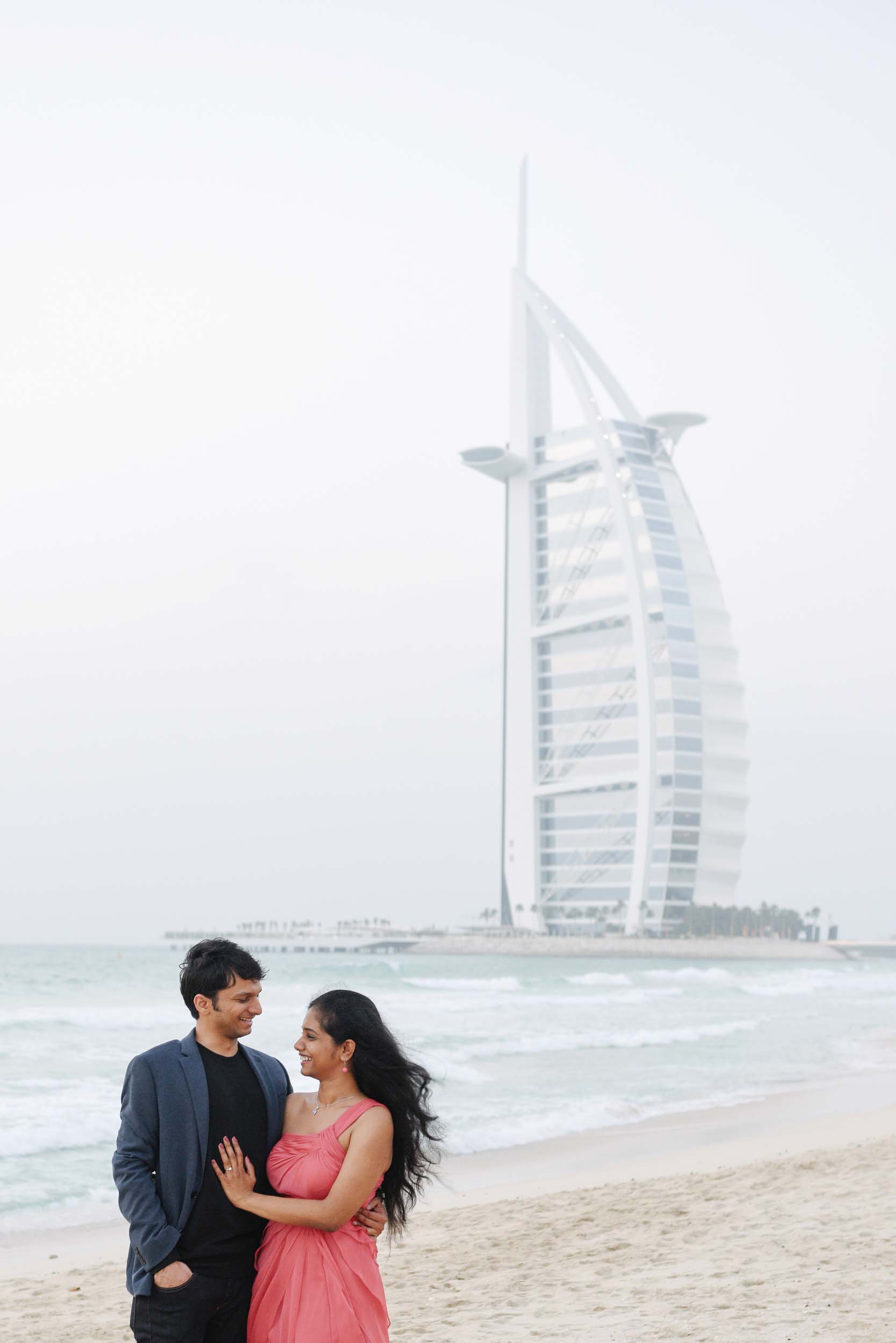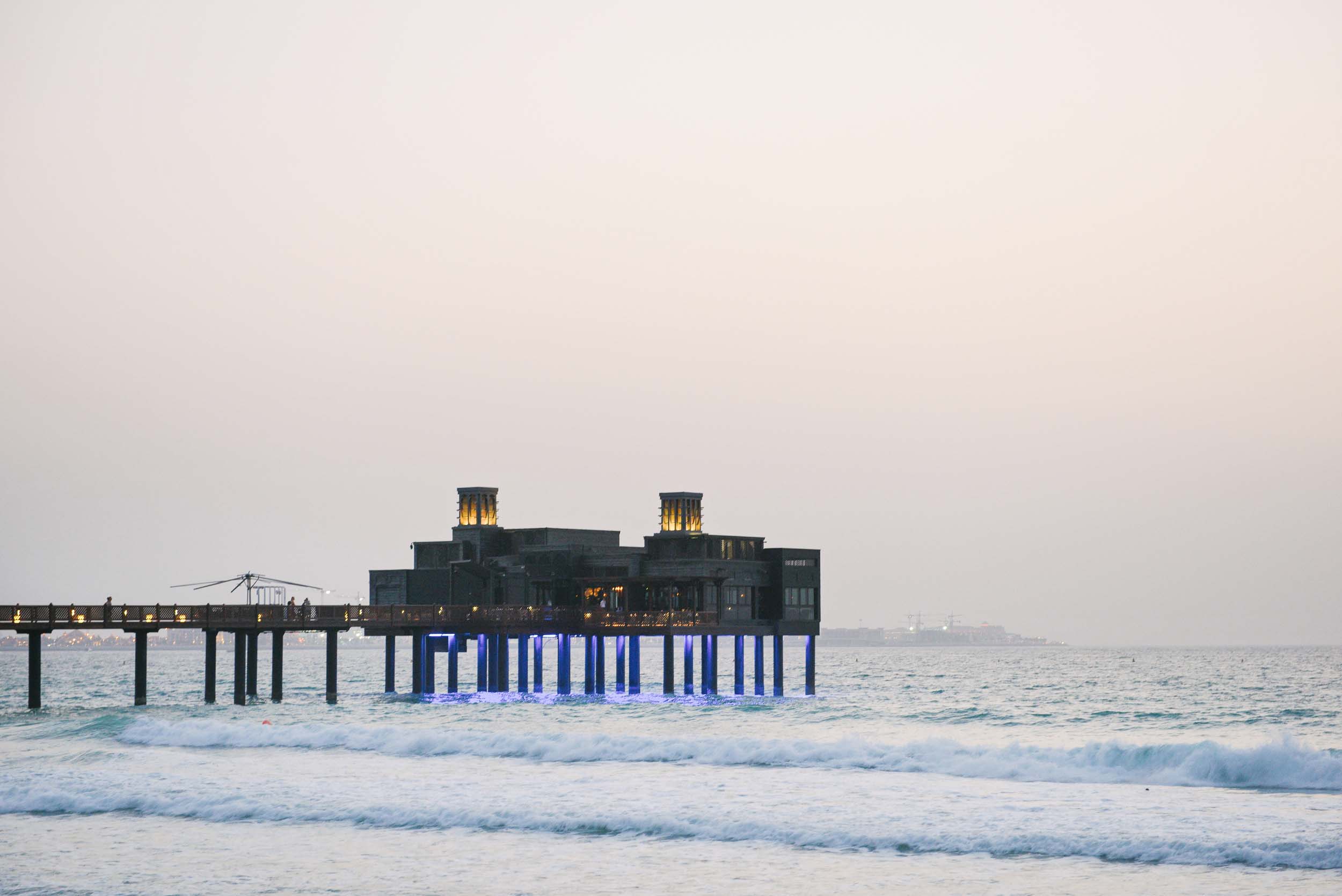 His side: With the help of Tedi from the concierge and our photographer, I made sure I had everything covered before my trip. They gave me tips and tricks on the location and the proposal to be able to capture the best moments. I was nervous and excited at the same time. I flew 15 hours to Dubai and picked her up at the airport. The surprise and happiness in her face made the journey completely worthwhile. I brought her a dress and took her out to dinner.
Her side: While travelling back to the U.S., his cousin who lives in Dubai asked me to visit him during my layover time. I had my suspicions again, but then I just let it go thinking Dubai is too far for him to come just for a day. I couldn't believe it when I saw him at the airport waiting to pick me up. We decided to have a nice dinner and he actually bought me a beautiful dress for that.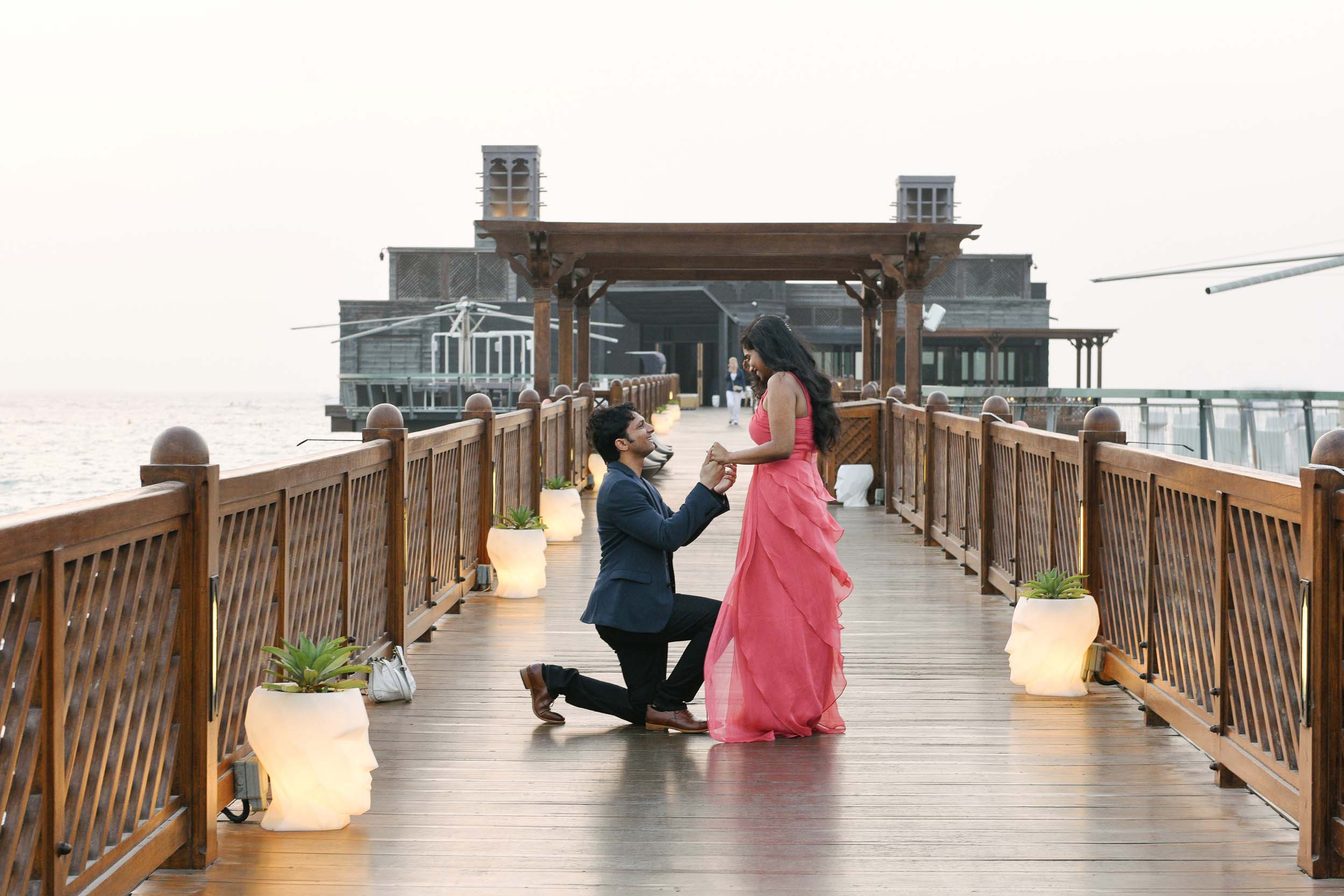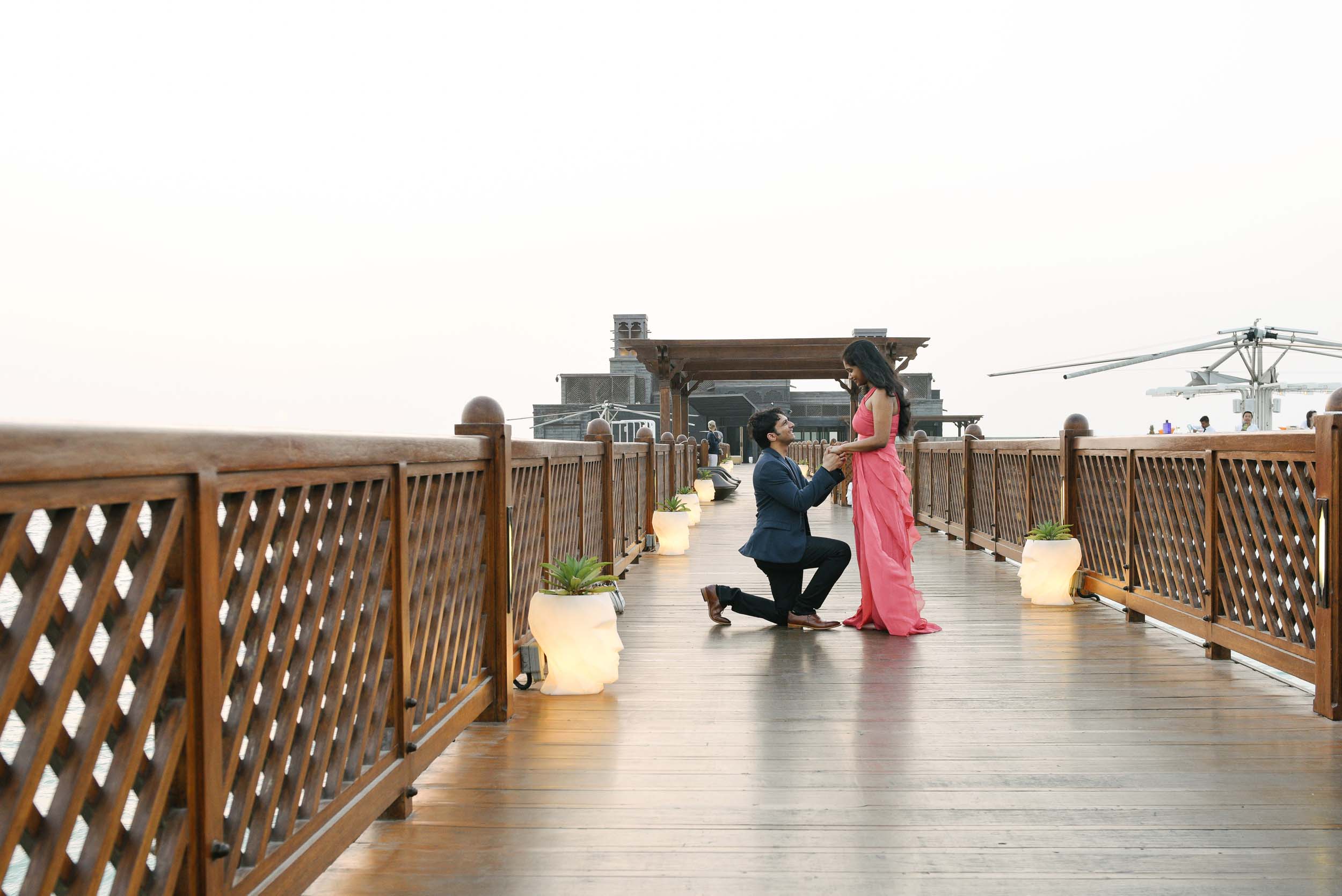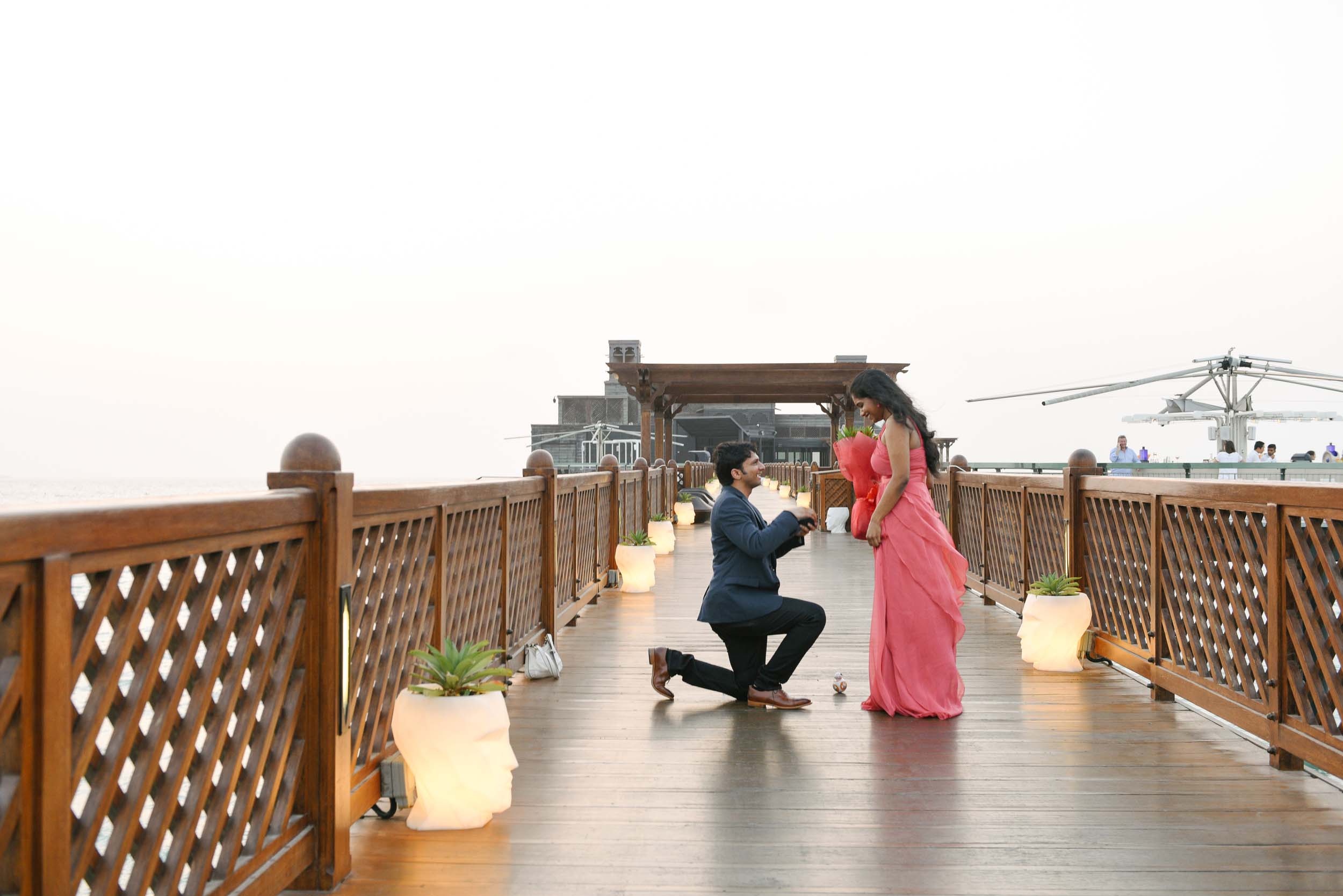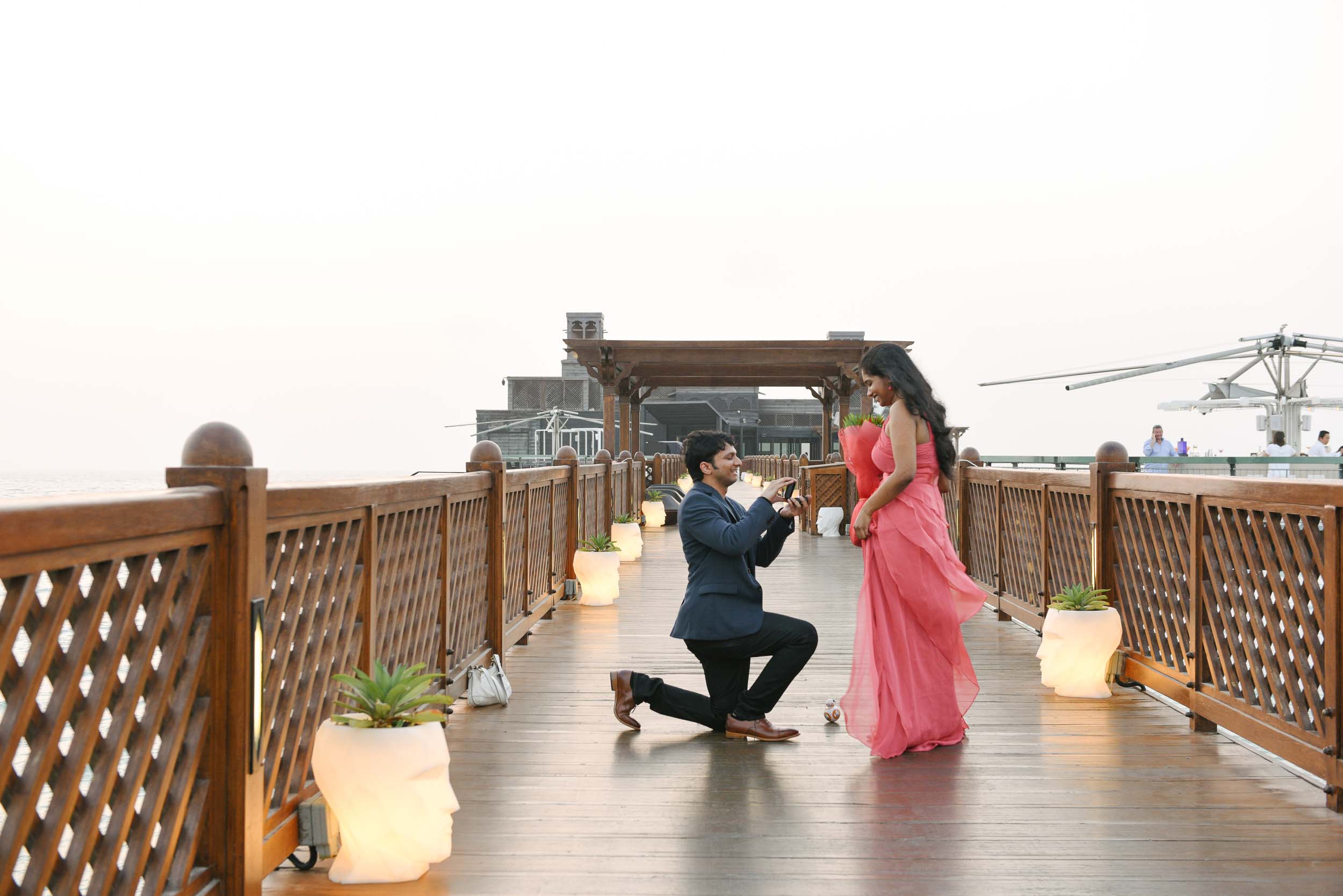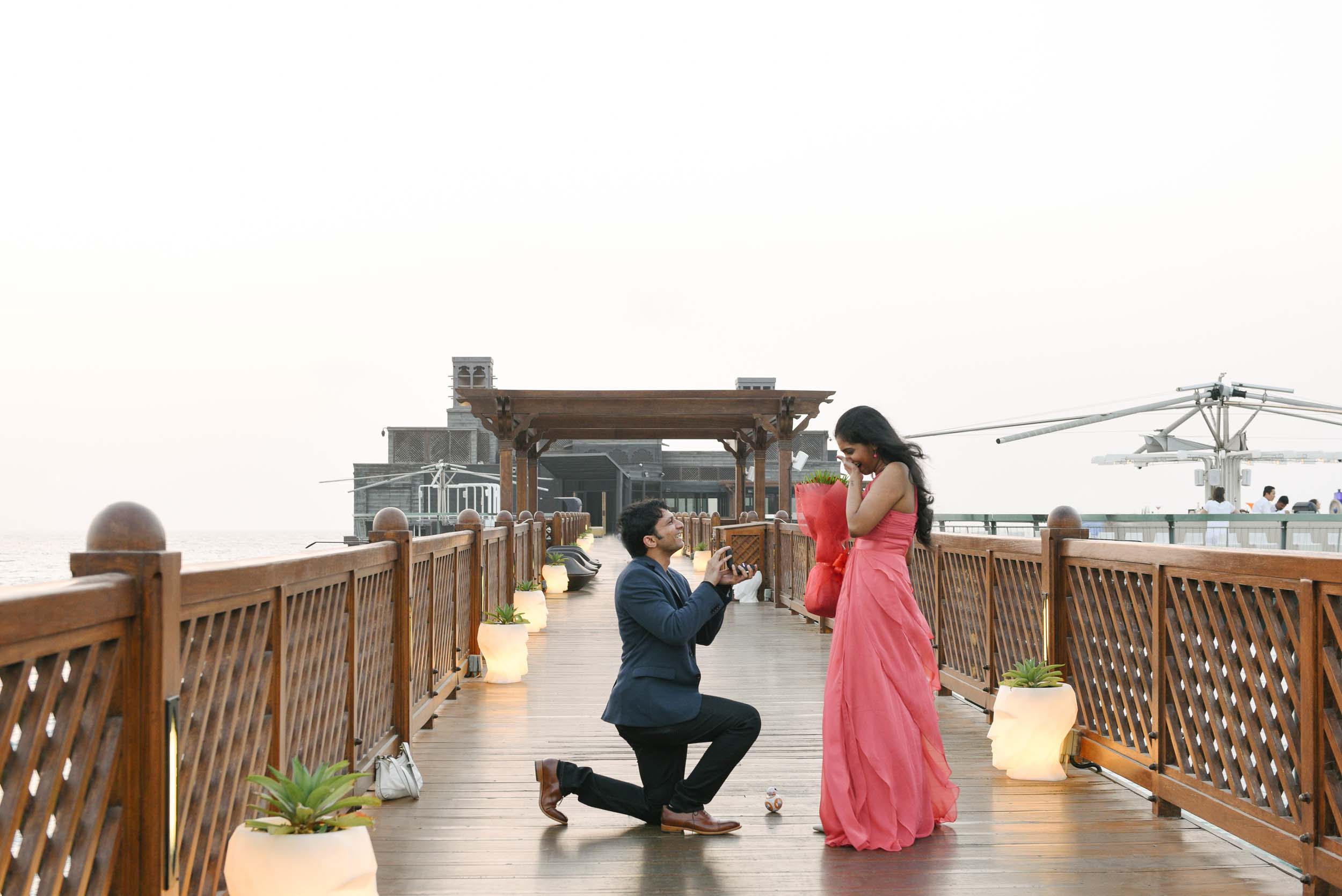 His side: The moment was coming closer and all our memories were coming back to me at that time. I was silently rehearsing for my speech and praying at the same time, hoping that she would like what I was about to do.
Her side: On our way to the restaurant, he was silent and seemed a bit nervous, which is unusual. By then, I was almost sure he would propose and was preparing myself for it. I was hoping this would be the day and was trying all sorts of silly things to hide the tattoo from him.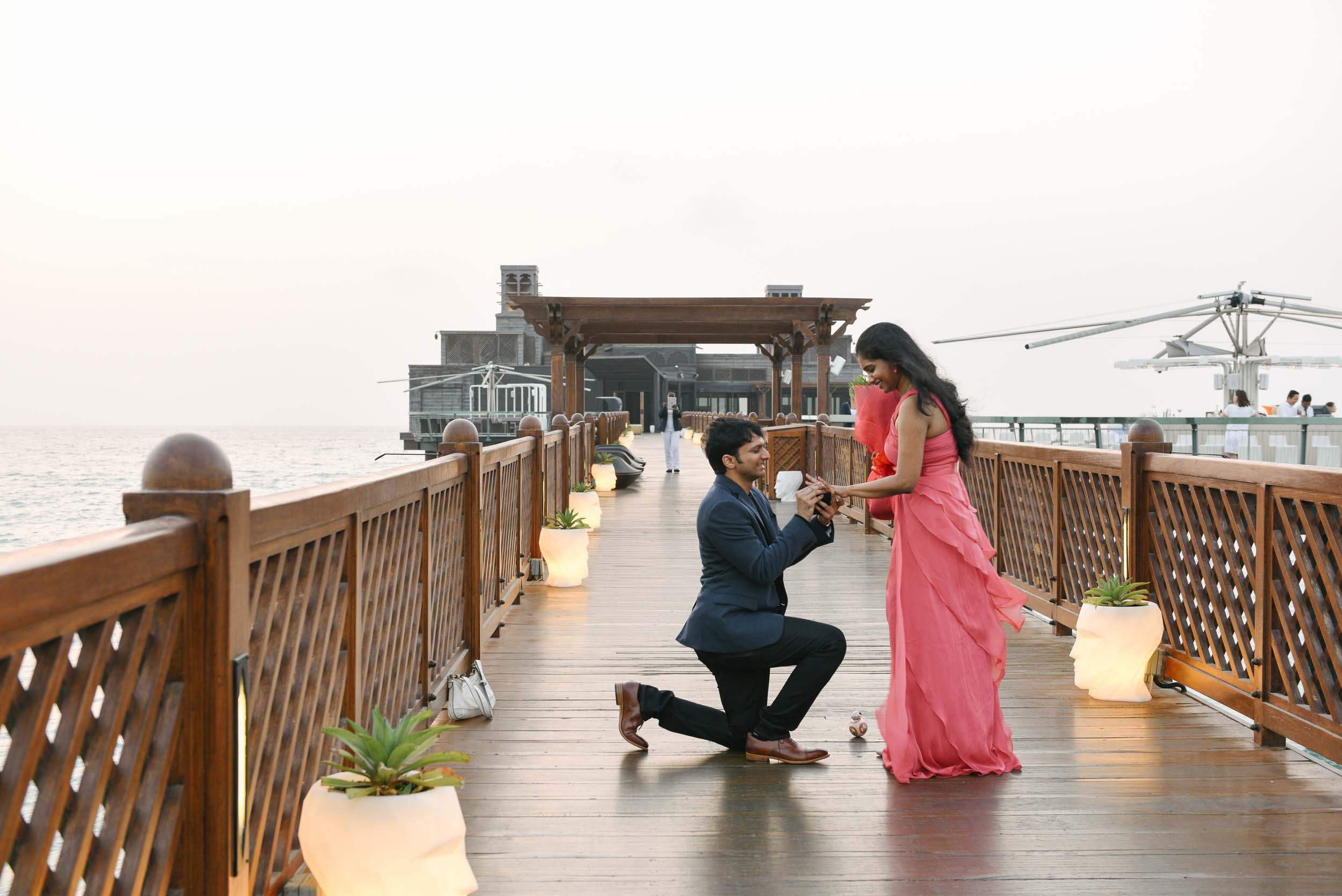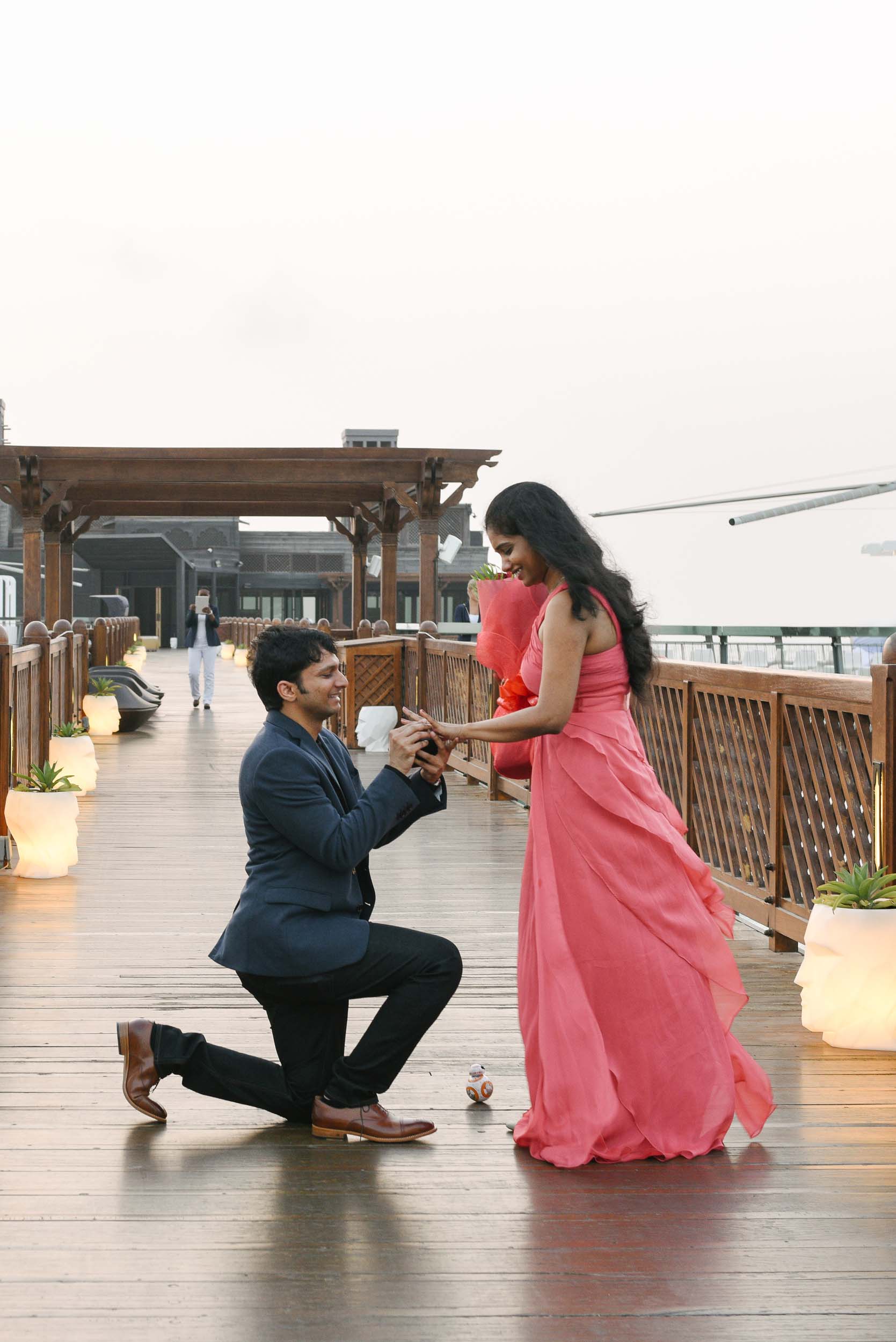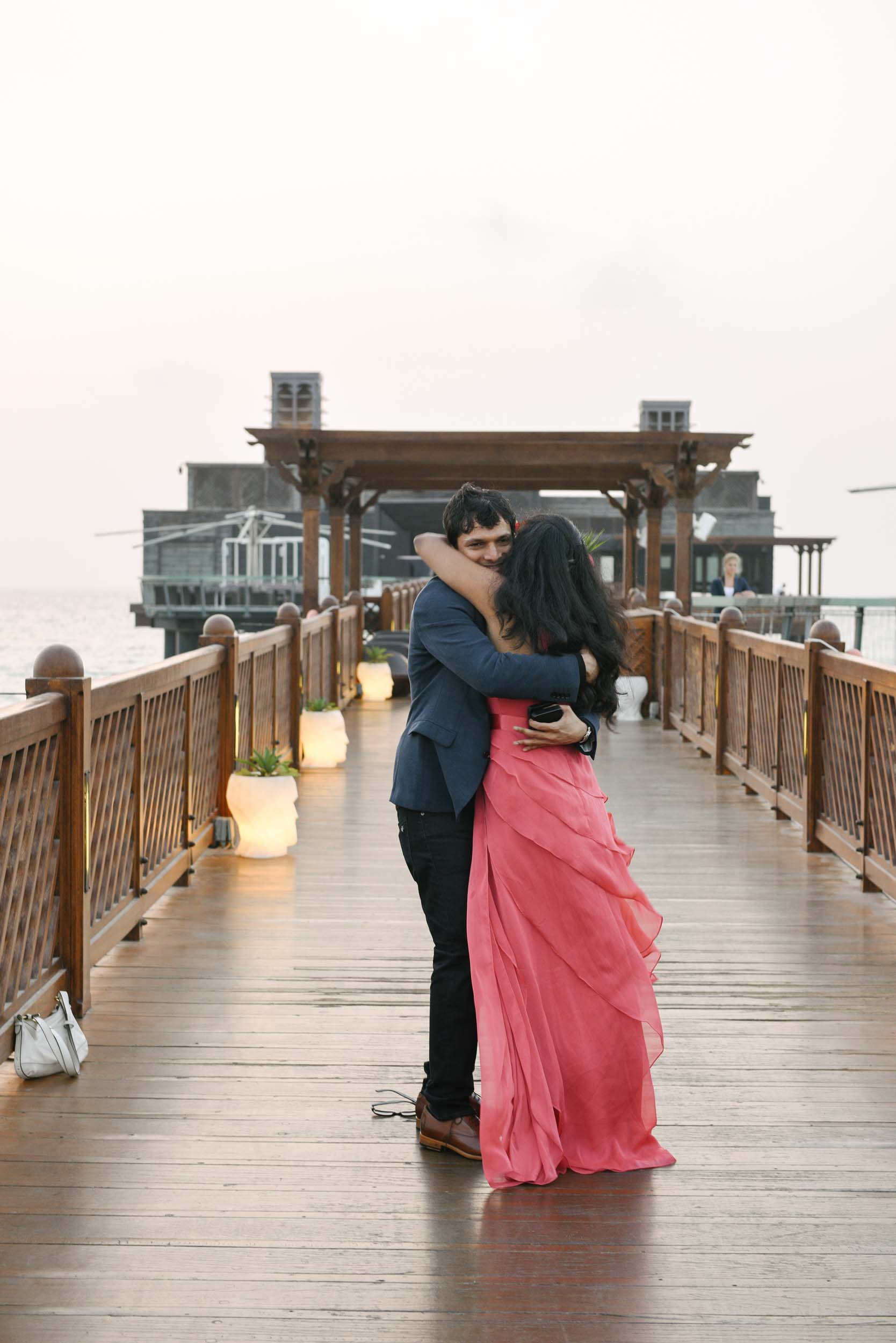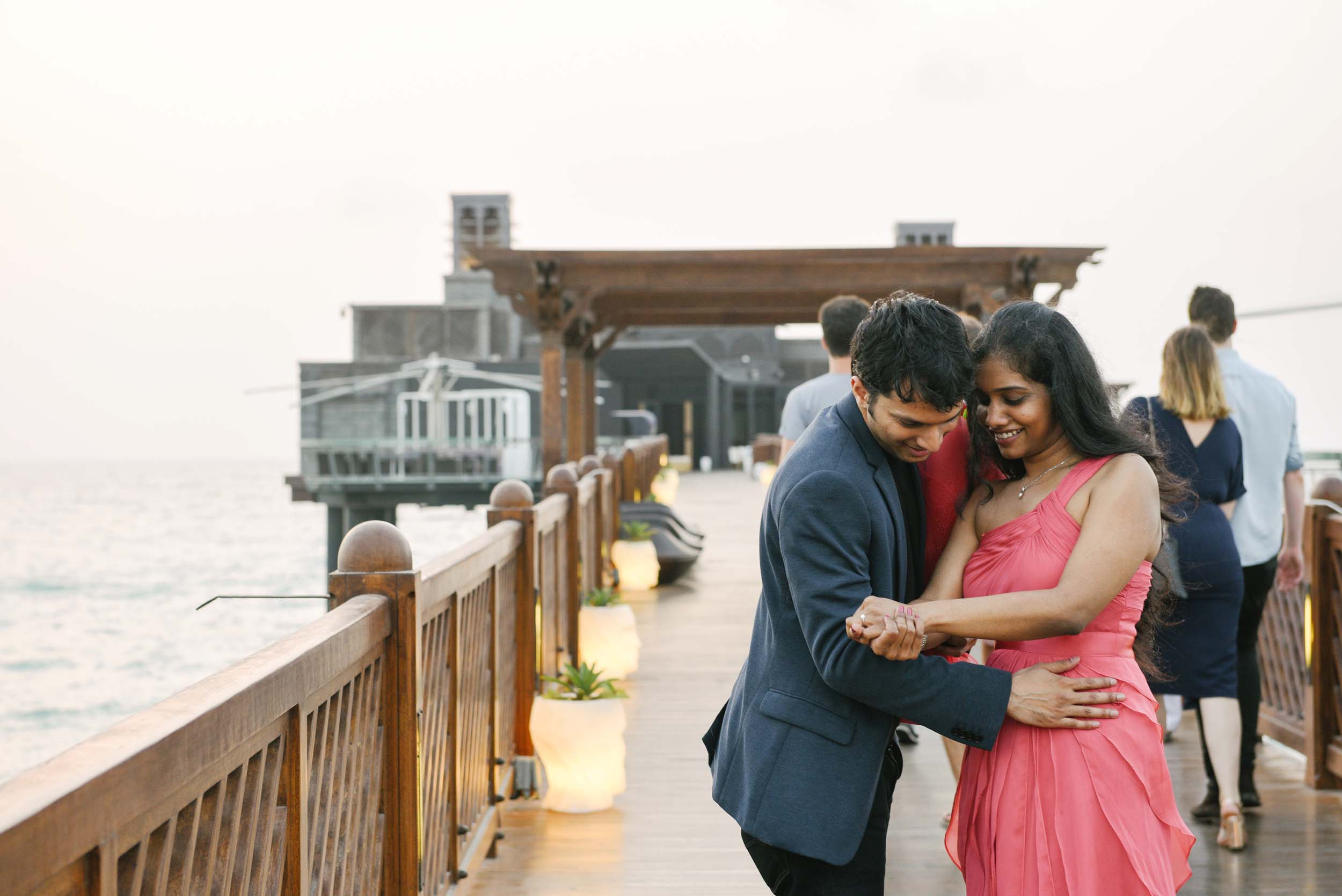 His side: I waited for the right time, went on one knee, gave my speech, showed her the ring and popped the question. I could see the surprise and happiness in her eyes and, of course, the answer I wanted to hear. She said YES by showing me the tattoo.
Her side: Then THE moment did arrive. The happiest in my life (so far). Though I was waiting for this for a while and already had my answer, I still felt surprised – the location and the moment were just perfect. The ring was beautiful and the gift he gave me reminded me of all the moments we spent together over the years. Later, I showed him the tattoo I got for him and seeing him react to that made me emotional.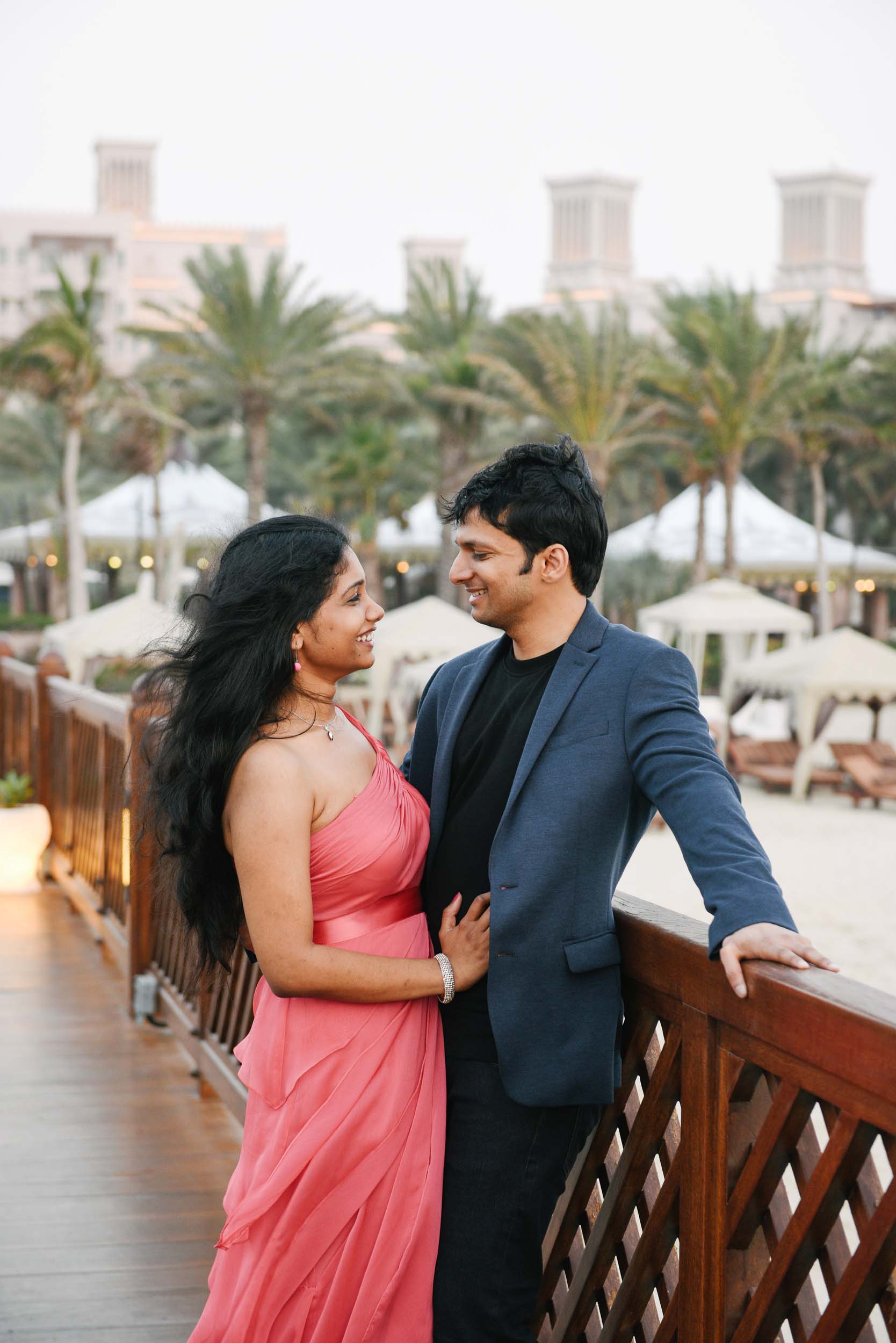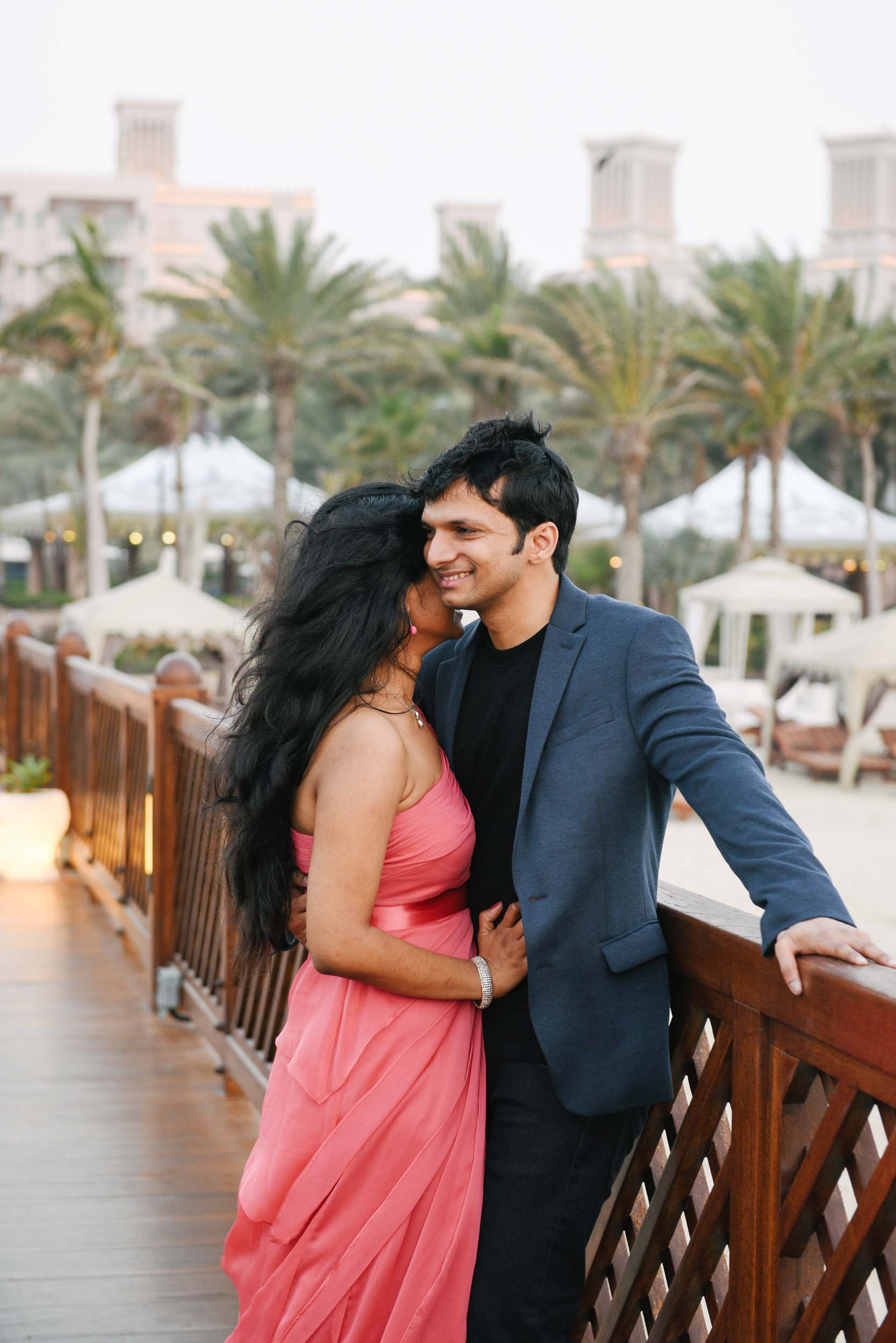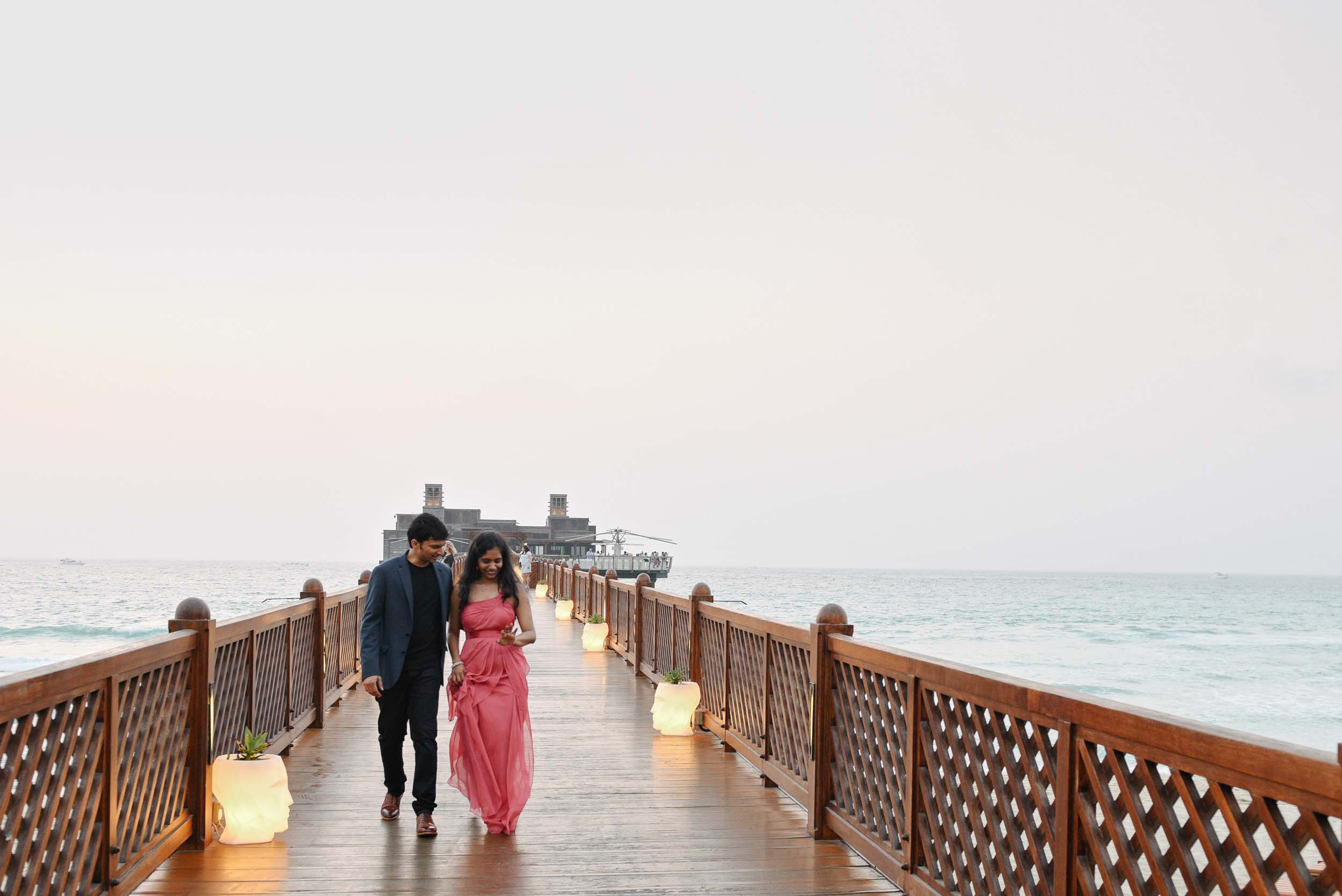 Her side: I was surprised to see our photographer showing up from behind and congratulating us. We had a photo session after that, followed by a nice dinner and that's how the best day of my life went by.
His side: I couldn't ask for anything more. Everything went as planned and we flew back to New York the next day engaged.