See more: couples – engagement – love – proposal – Reykjavik – romantic getaways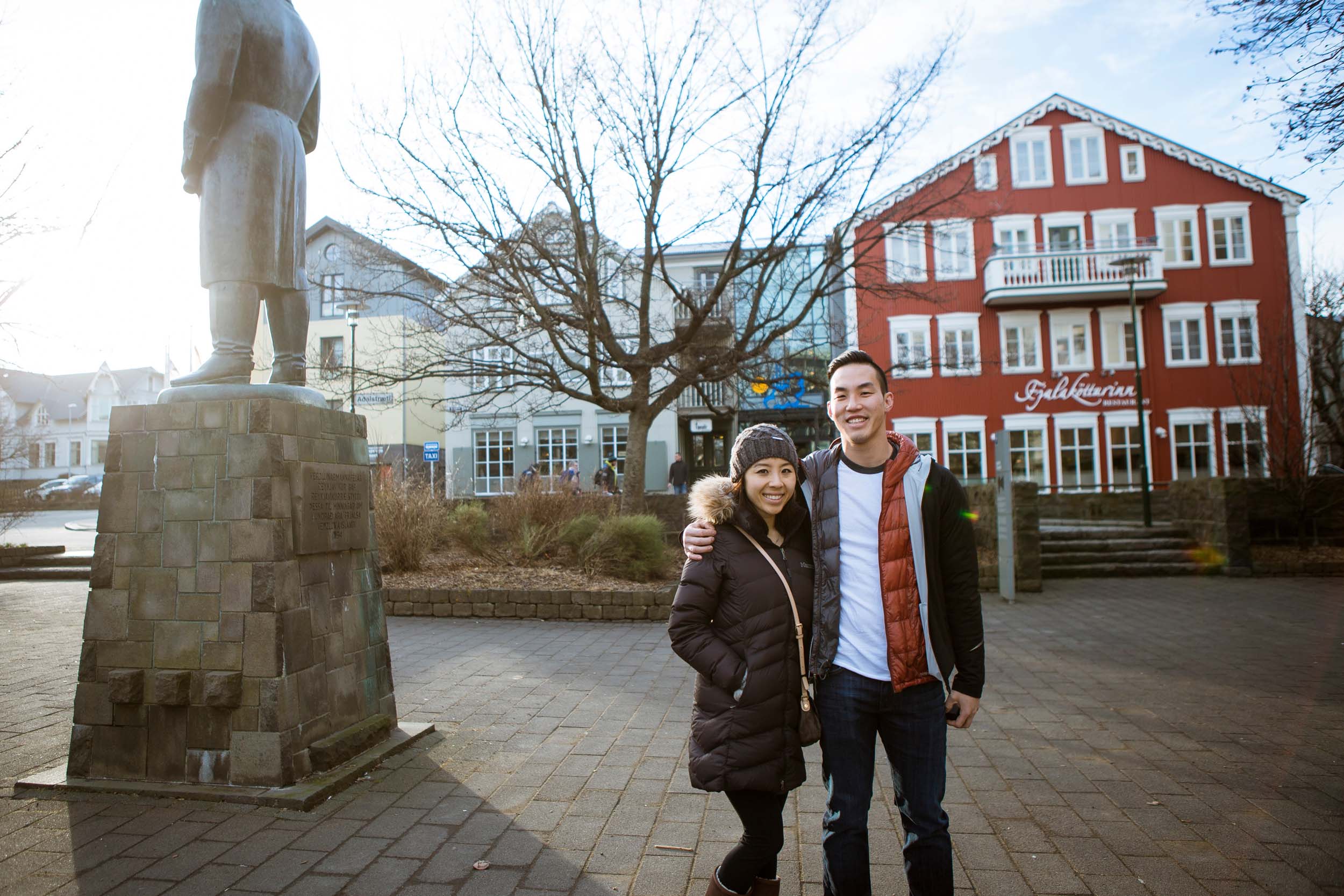 If you're an adrenaline junkie like Jeff, there may not be a better place to get your adventure on than in Reykjavik. After a few too many years with a lack of vacations under their belts, Jeff and his girlfriend stumbled upon a photo of Iceland and knew they had to visit. Add a surprise proposal and a seven-course meal and it all added up to one epic vacation!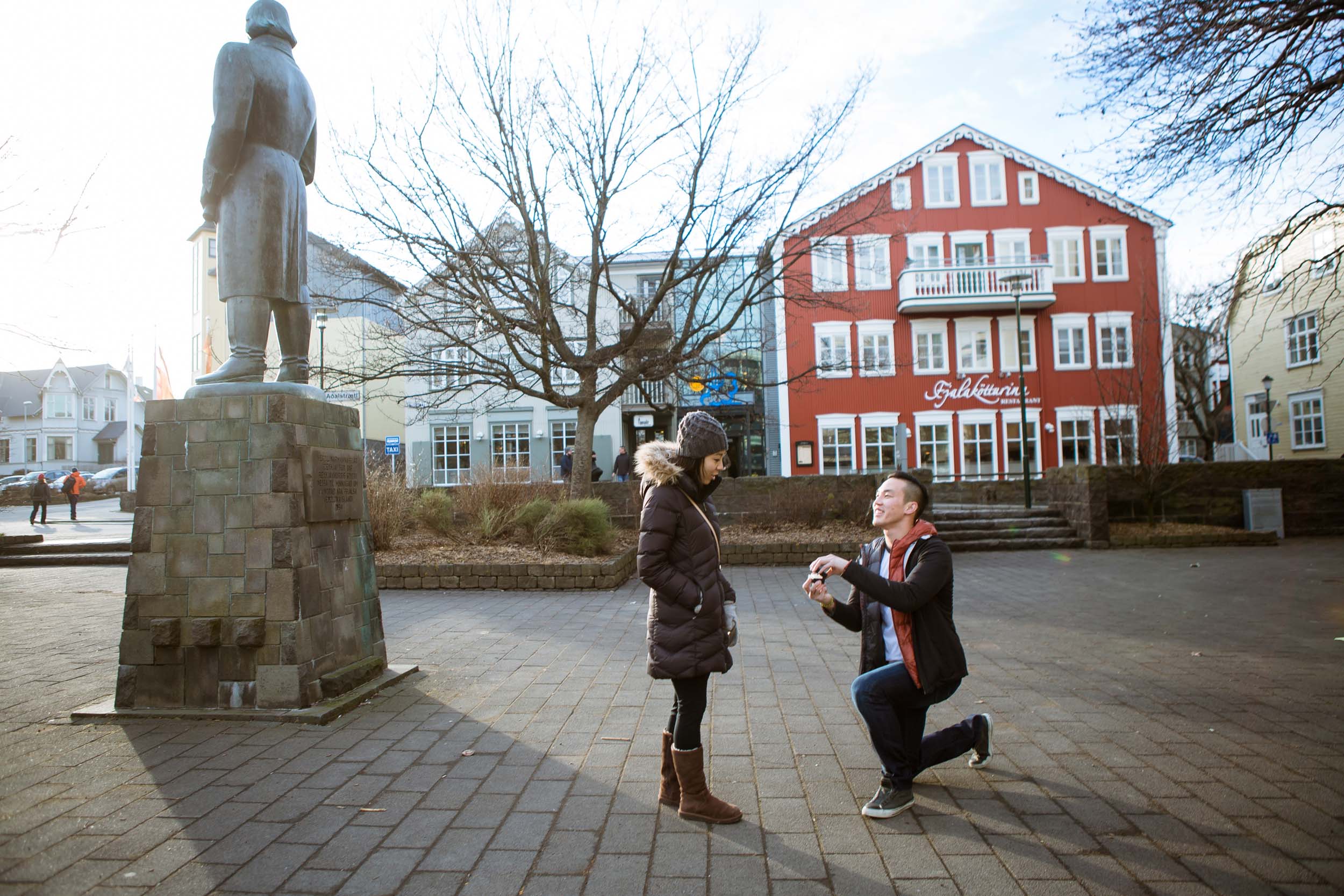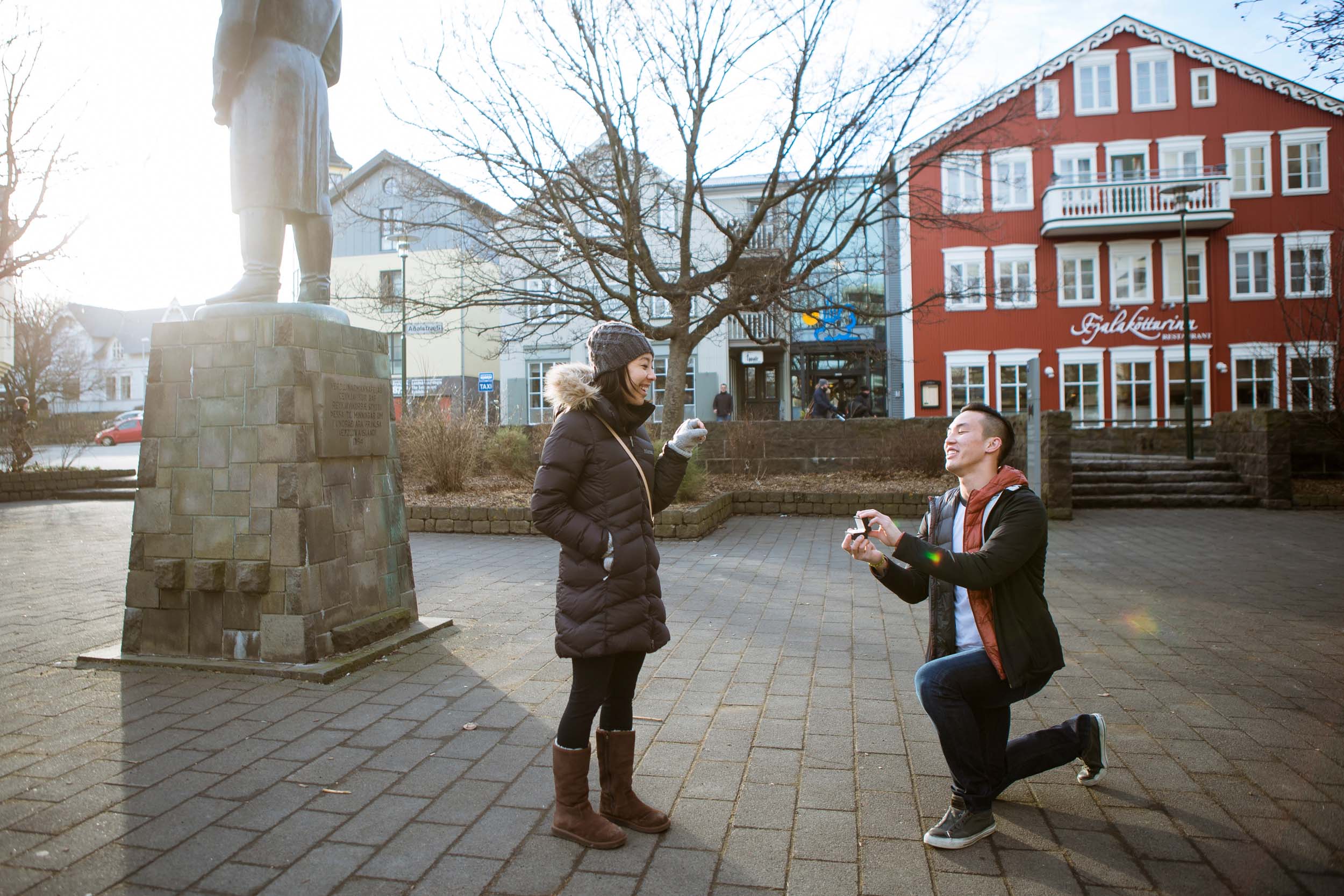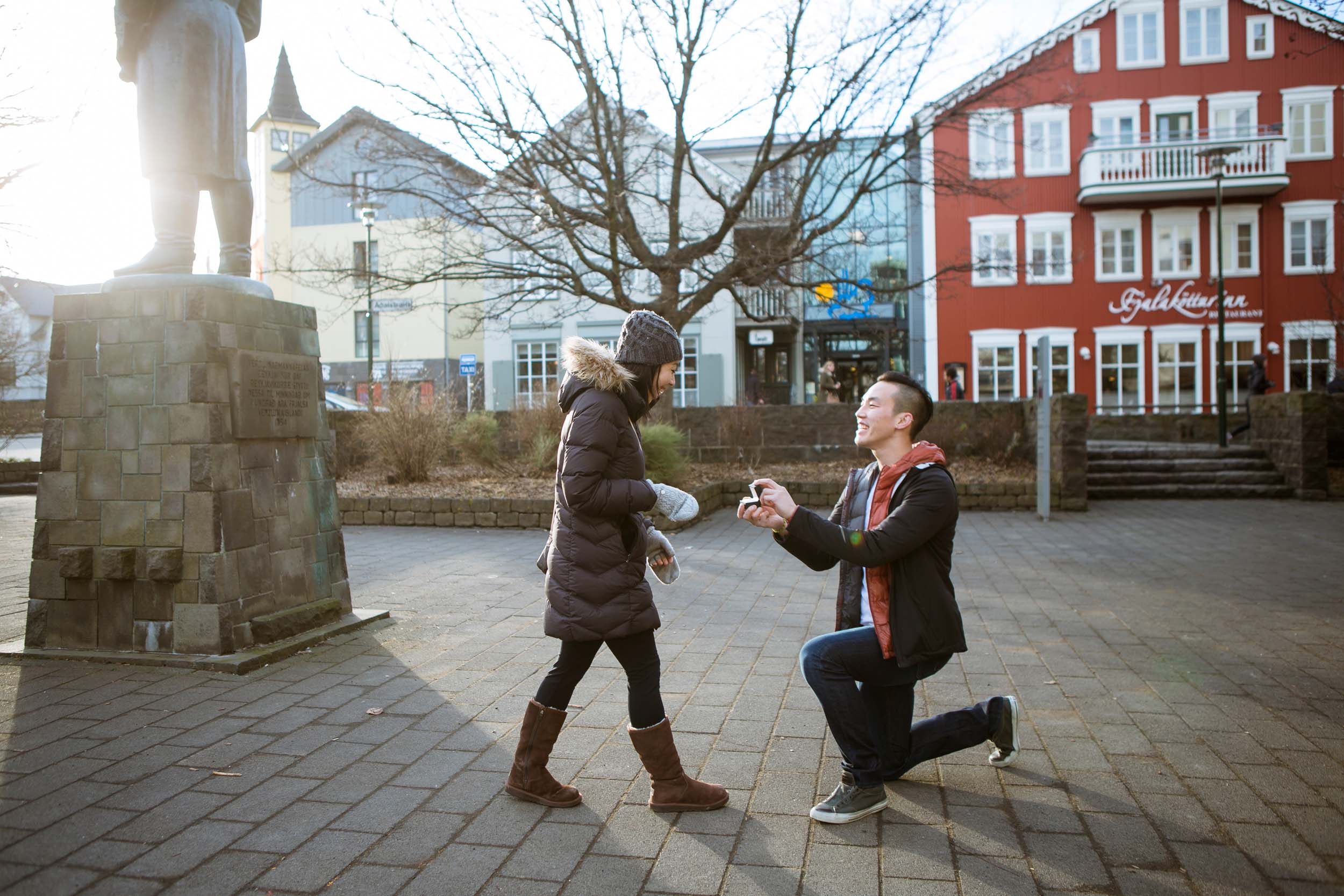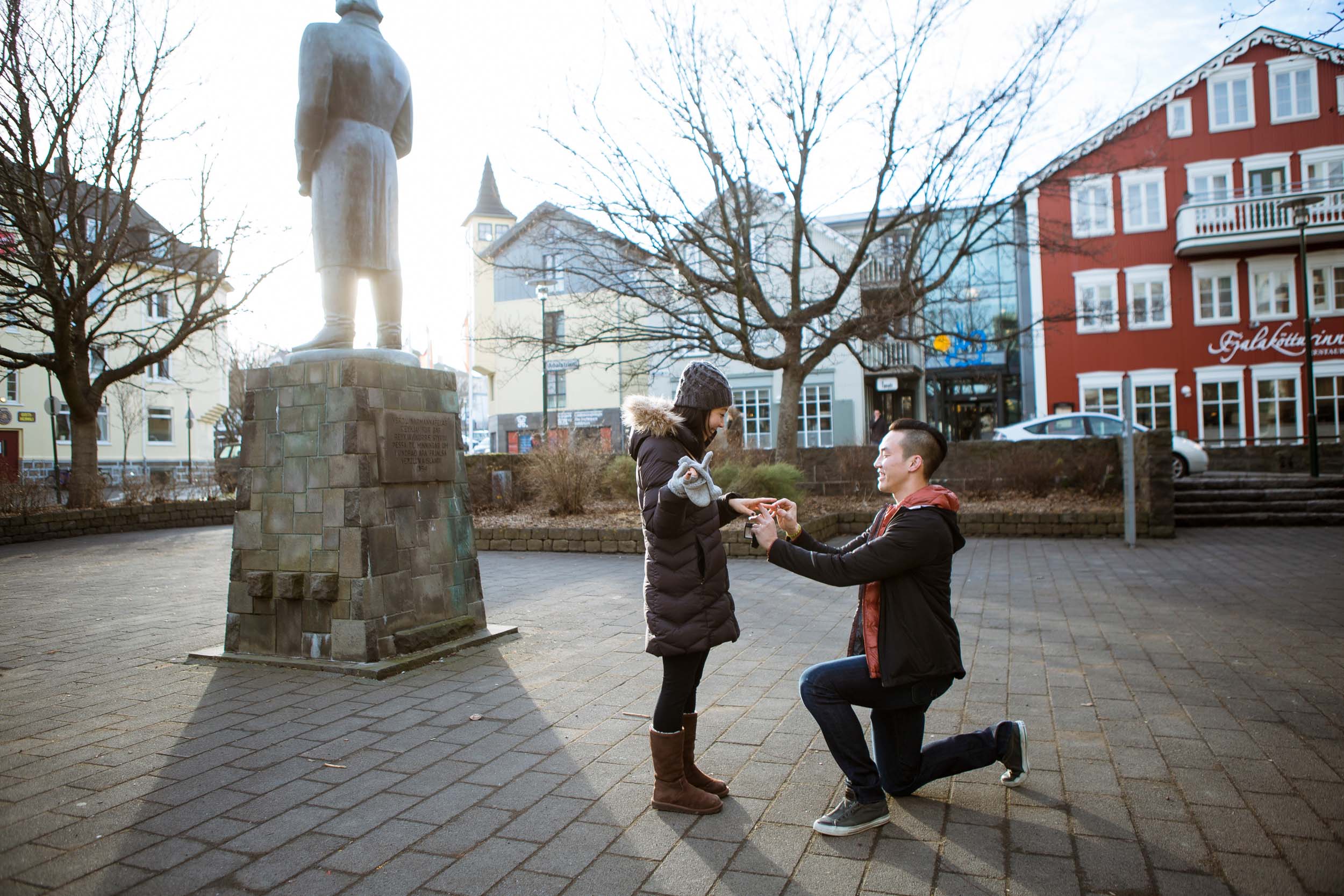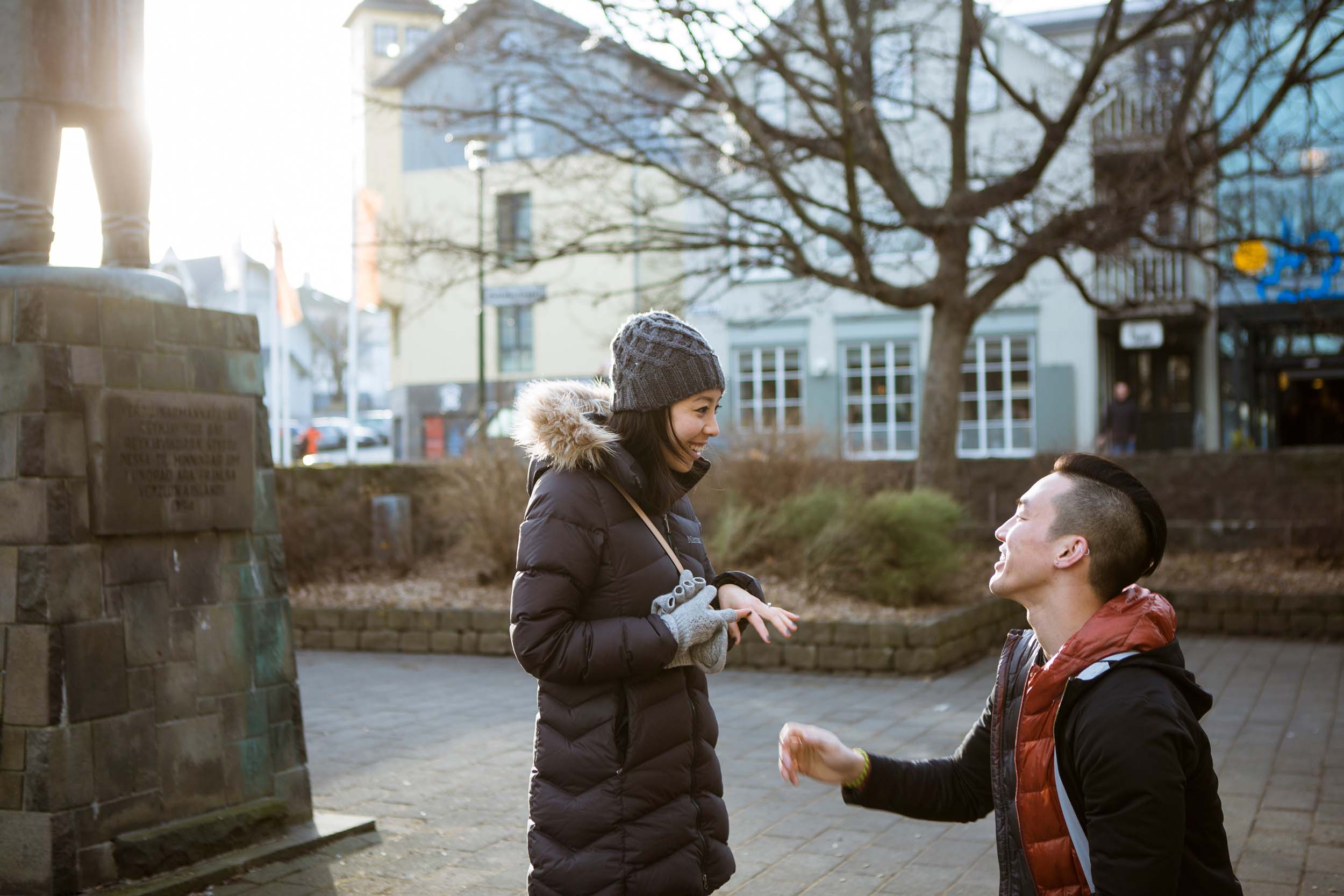 THEIR STORY
"I've been with my girlfriend for five years and we've only taken one real vacation because of financial reasons. We were looking through Instagram one day and saw an epic picture of the Northern Lights and thought, 'We should do that.' A day later, flights were booked and an Airbnb rented.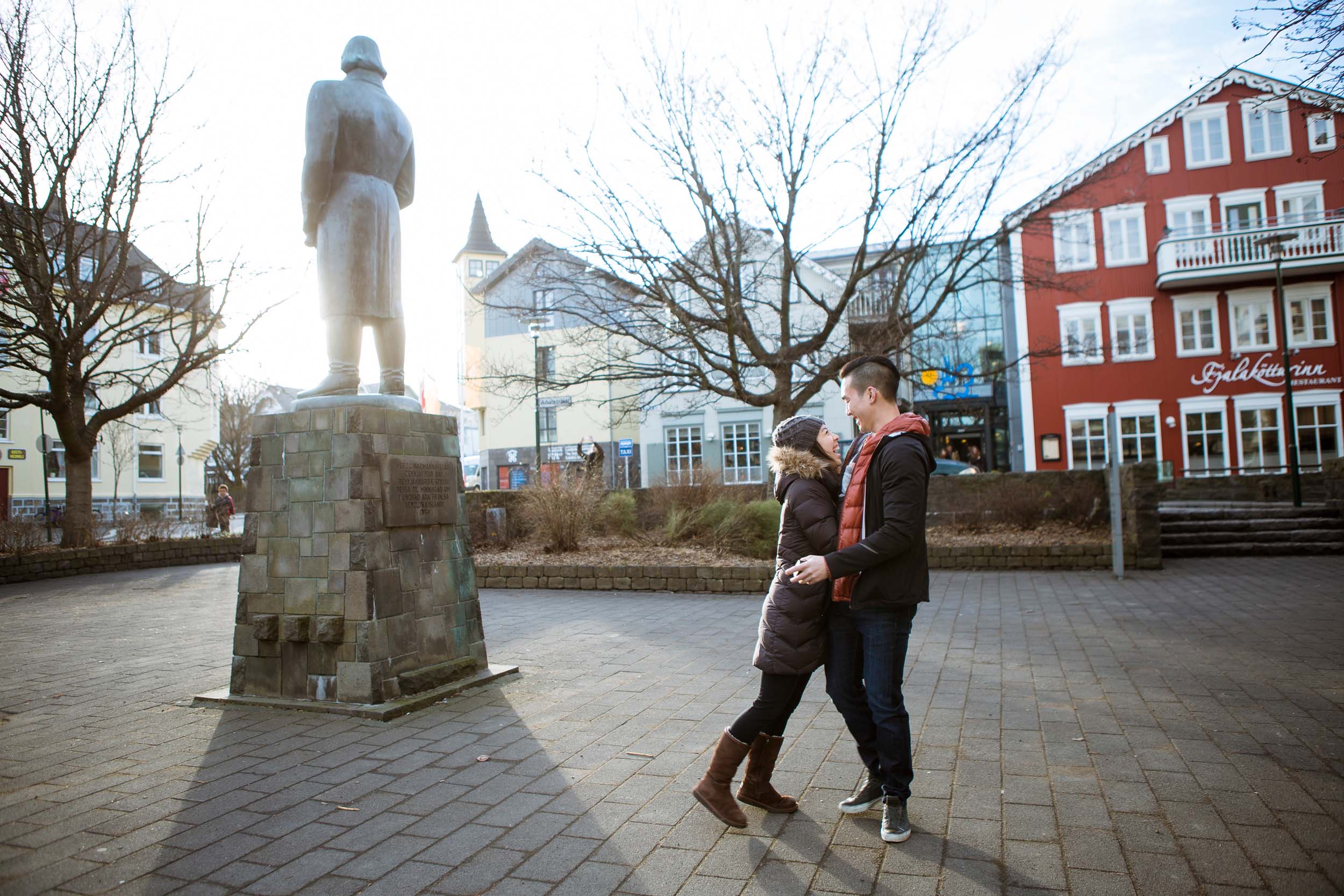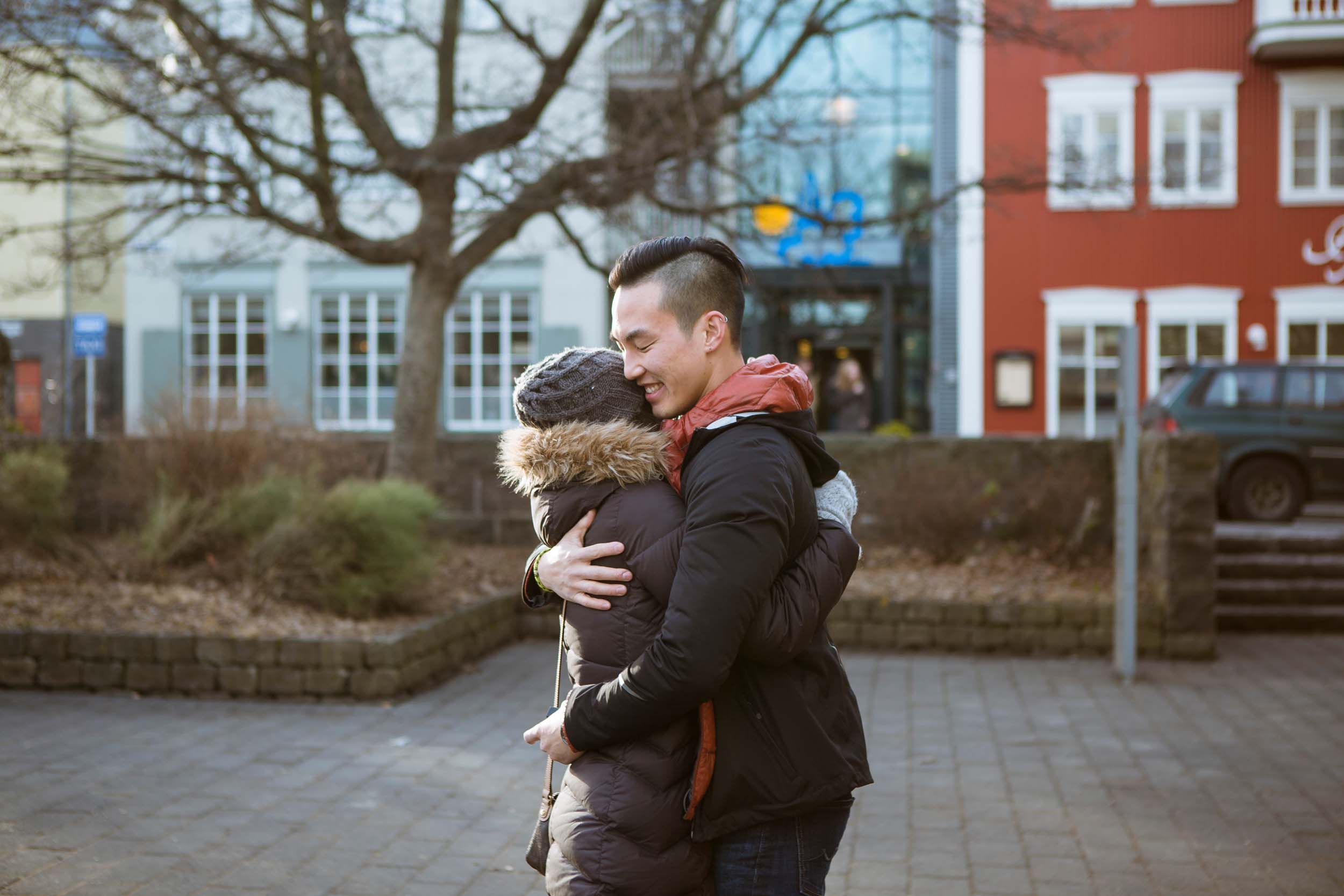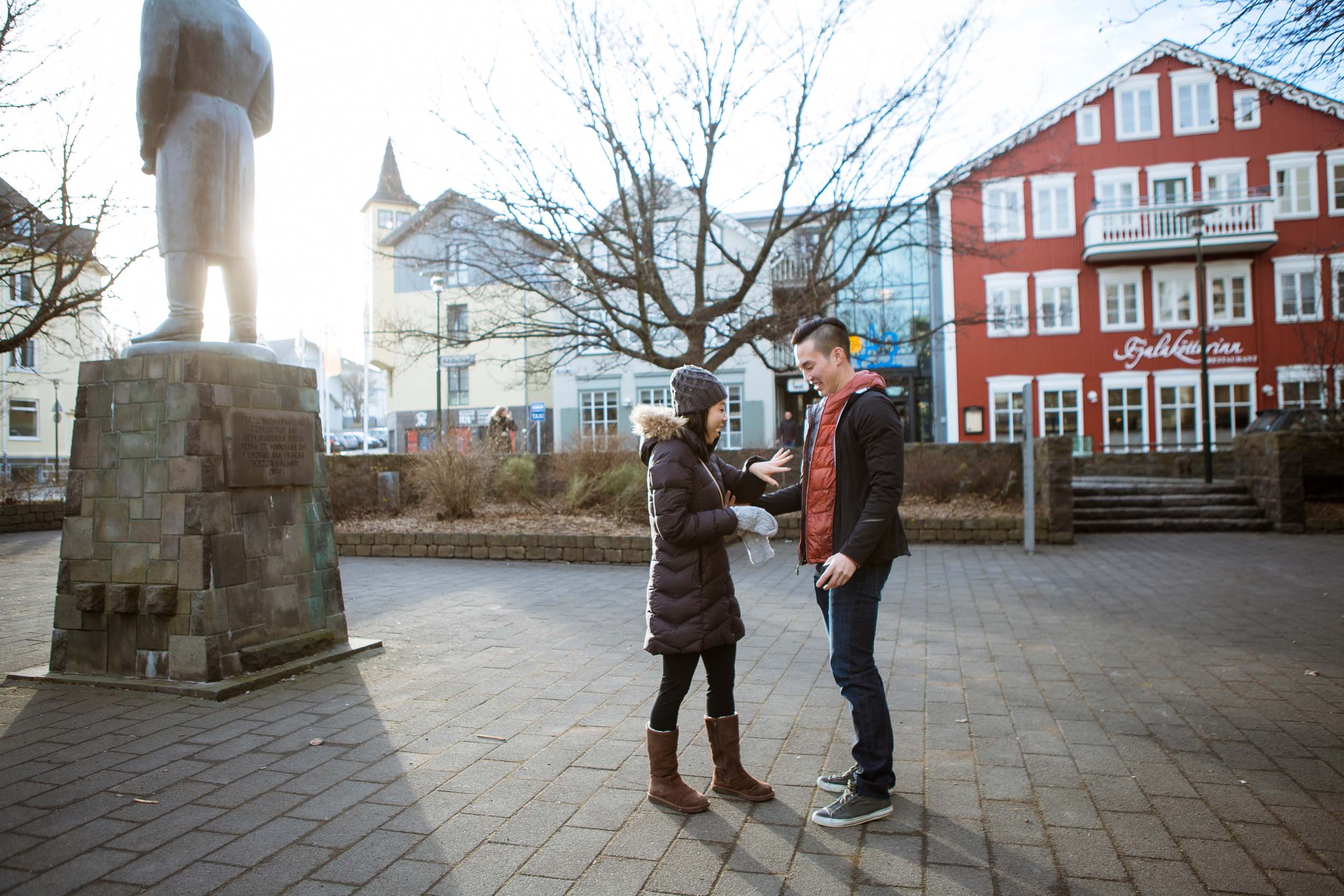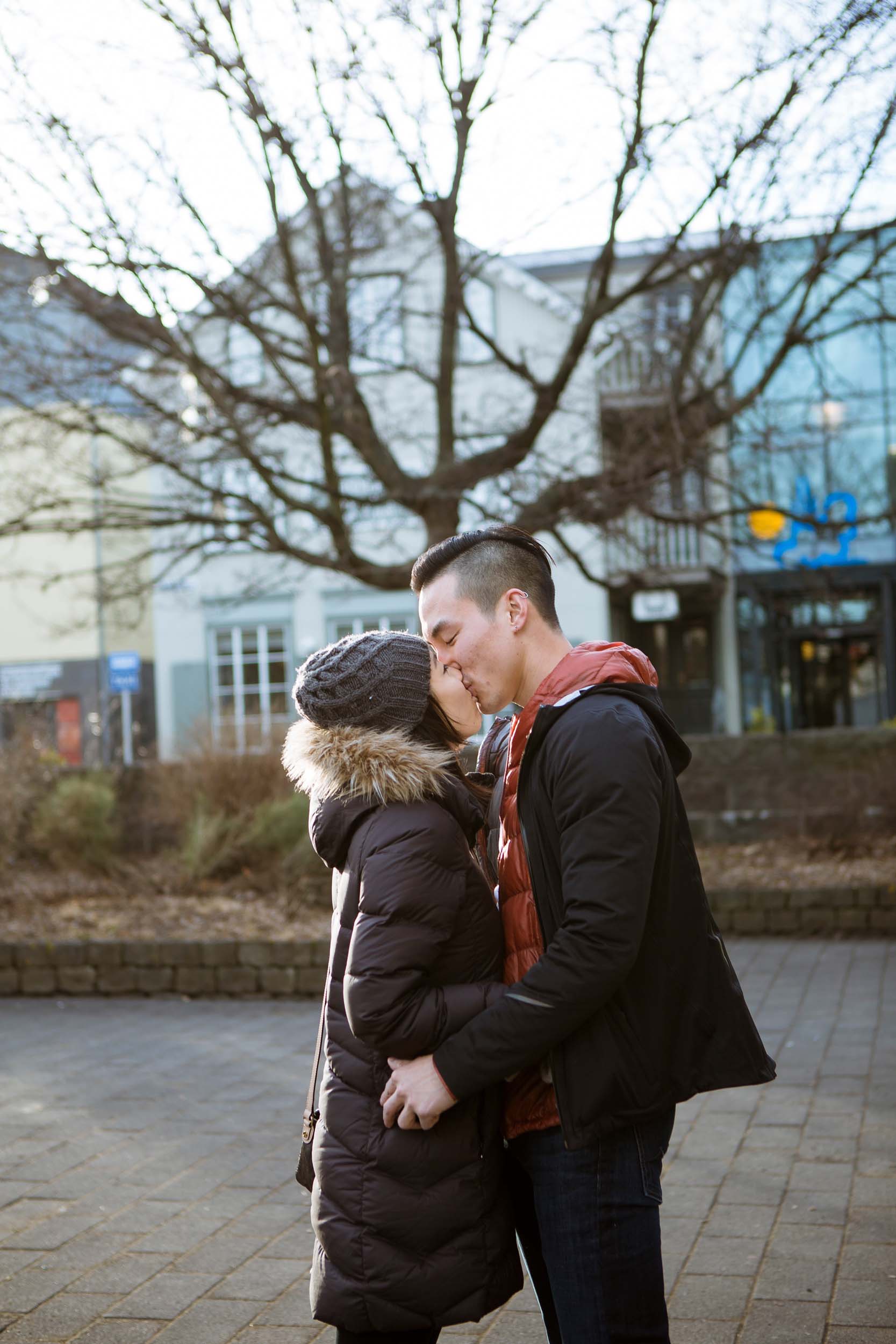 "A week before the trip, my girlfriend sent me a Blue Nile wish list. I had been getting hints all year. I took a look and thought, 'Hey, Iceland would be an epic place to propose!' Two hours later, I bought a ring which would arrive the day before we left for Iceland.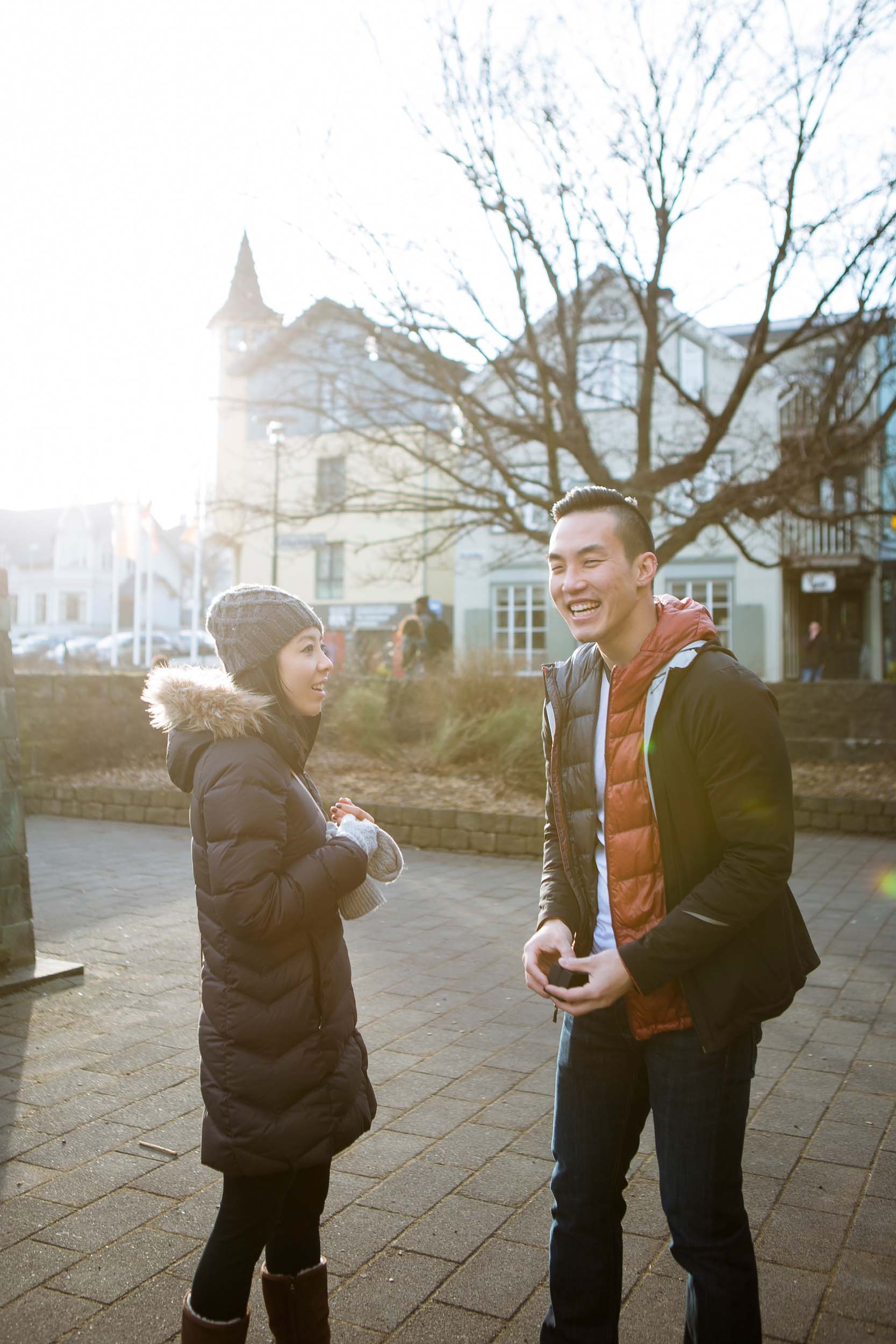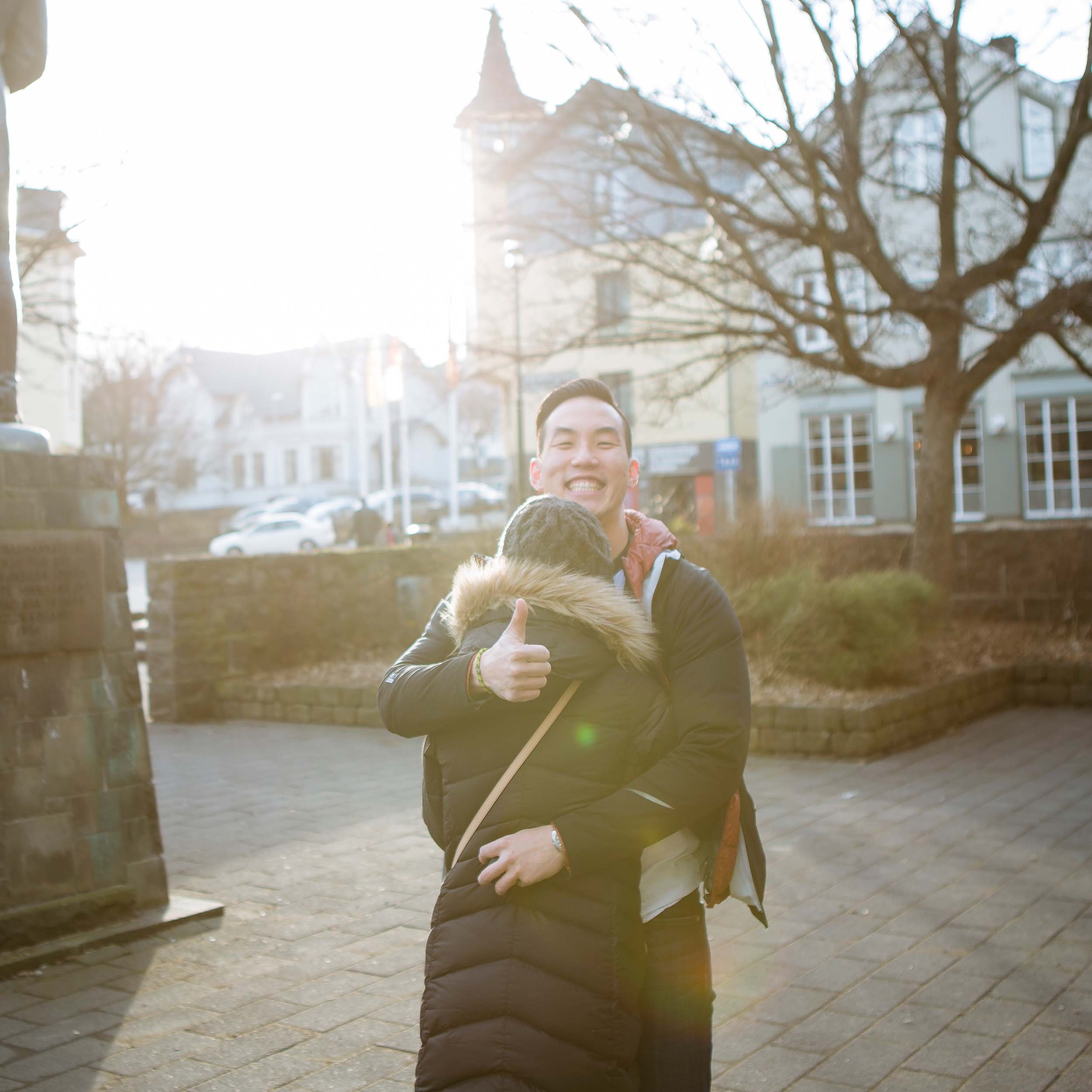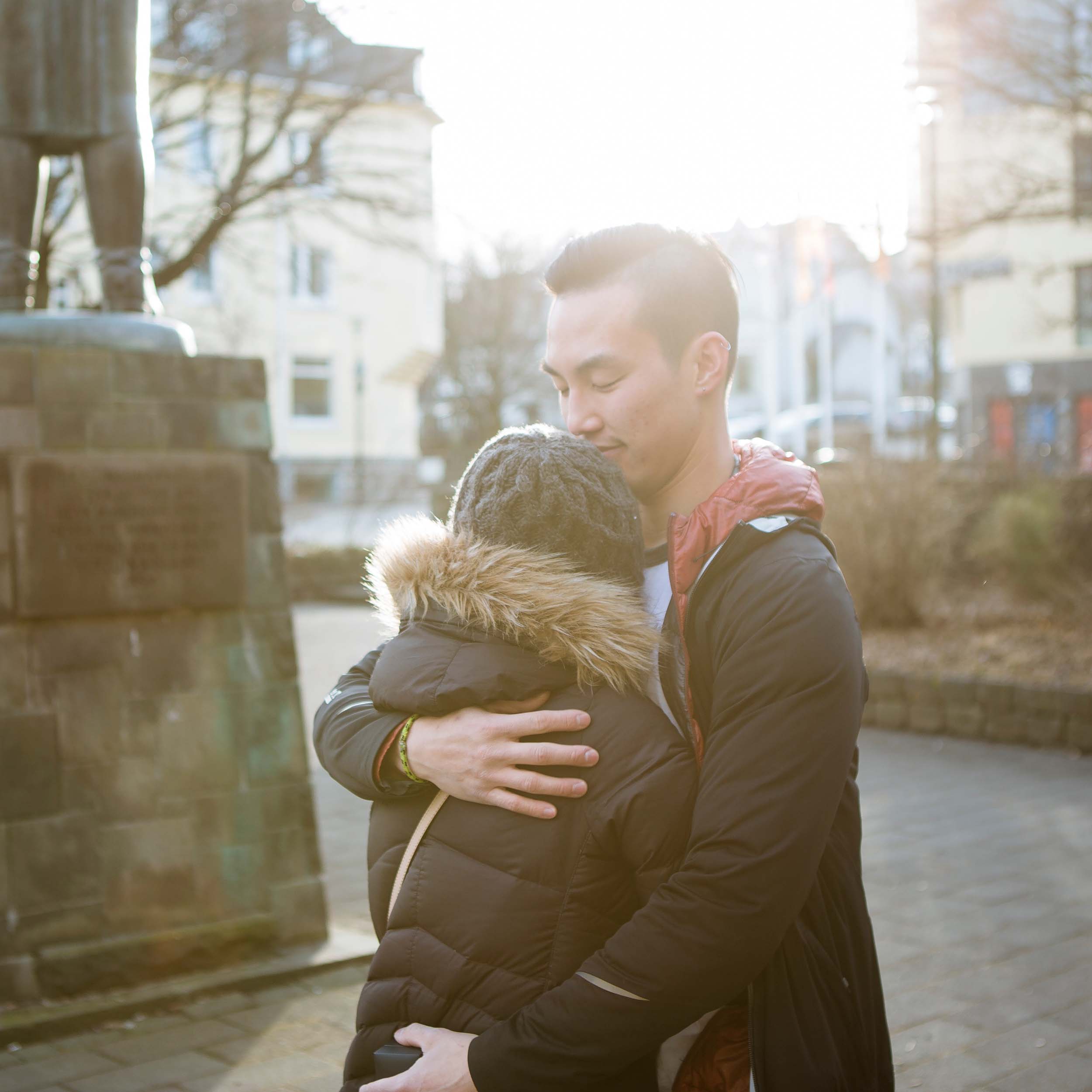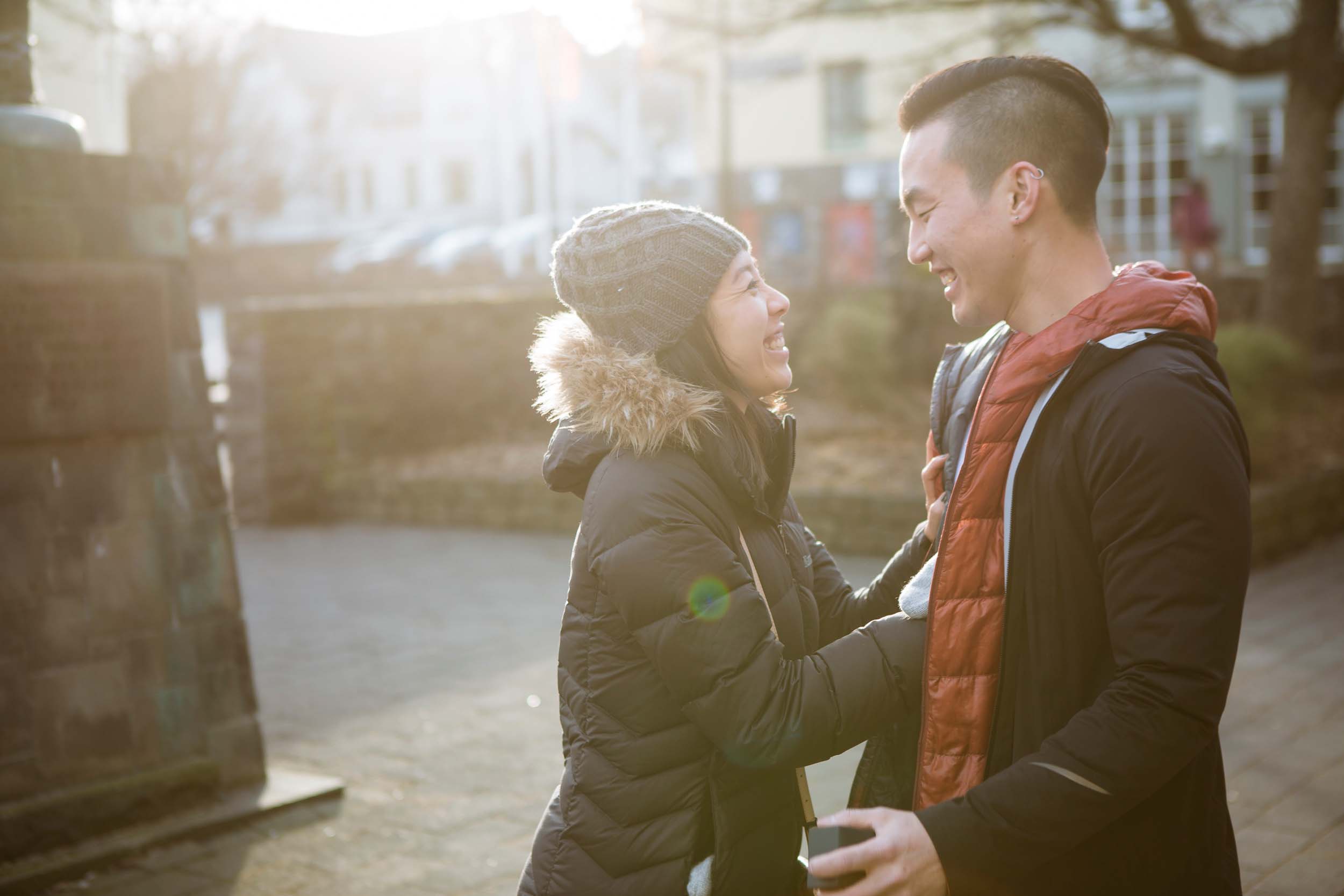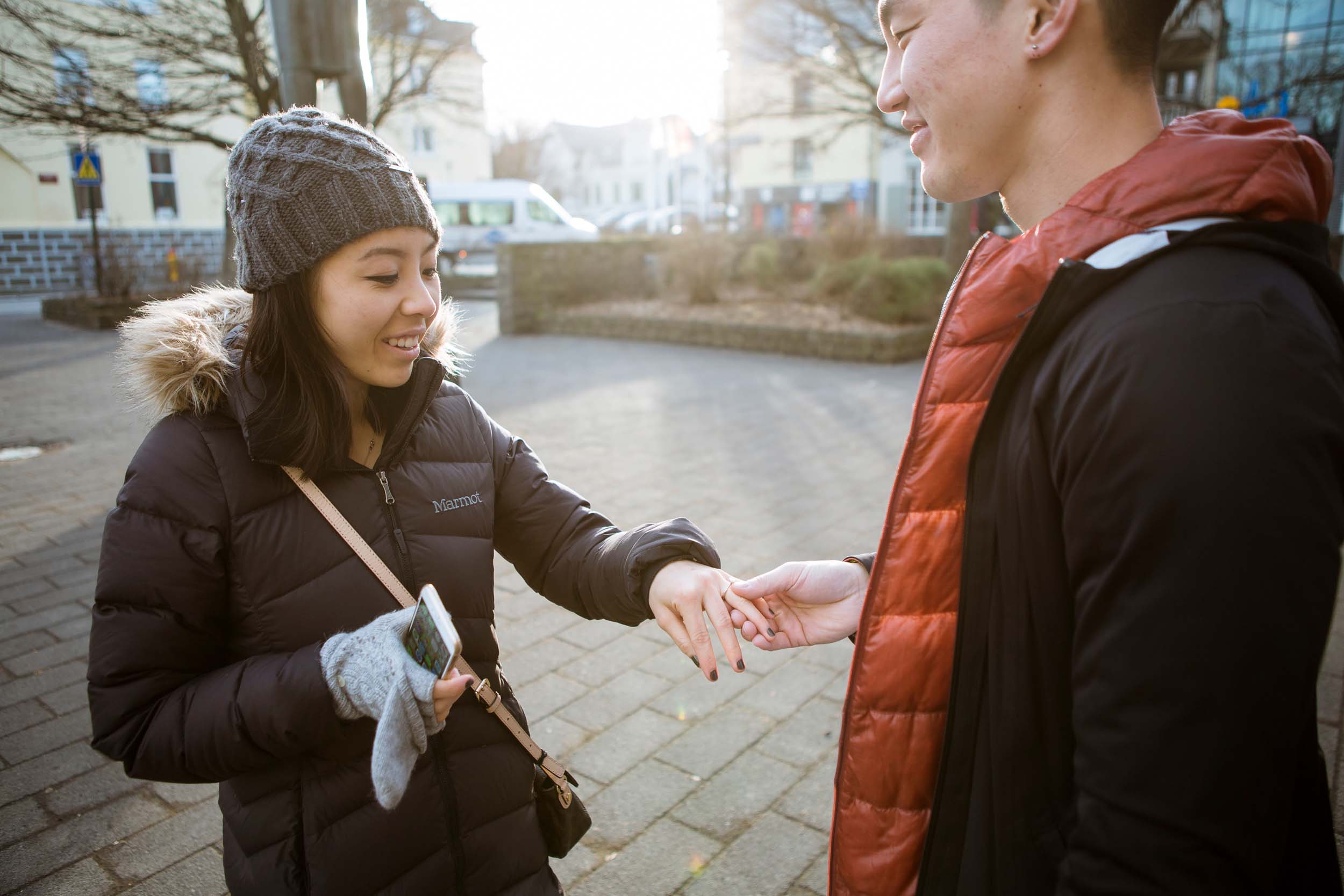 "The last piece of the puzzle was trying to figure out how to capture the momentous occasion. A quick Google search yielded Ernir's Flytographer profile. I connected with the things on his profile and really liked his portfolio. My memory isn't the greatest thing, so I appreciate the pricelessness of digital media. A couple days into working with Tedi, our shoot concierge, and Ernir, we had the shoot details worked out. Having a local help pick out the location really helped! The idea of having this all planned made me giddy inside. My girlfriend literally had zero idea this was going down! Call me old fashioned, but that's the way I think proposals should be.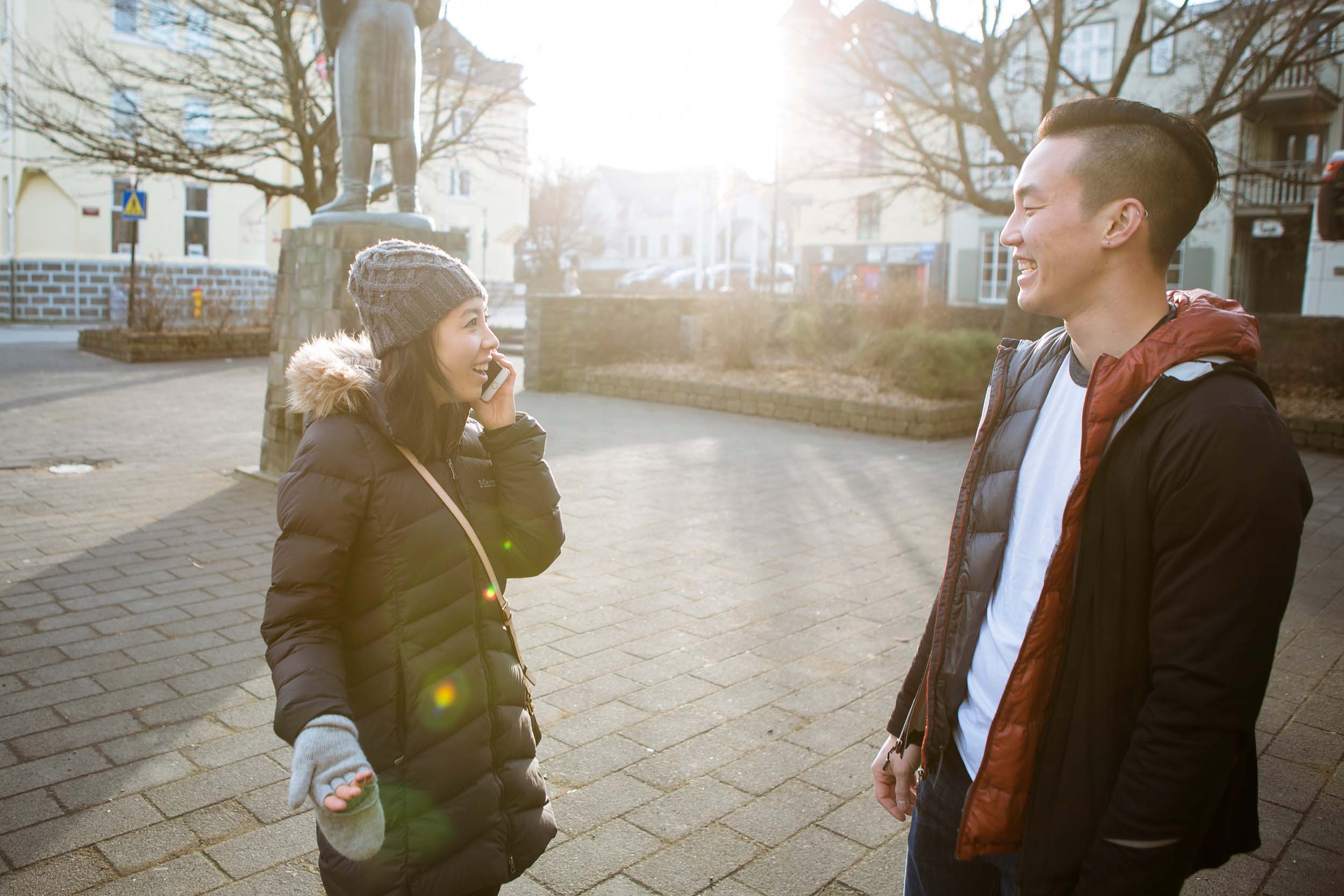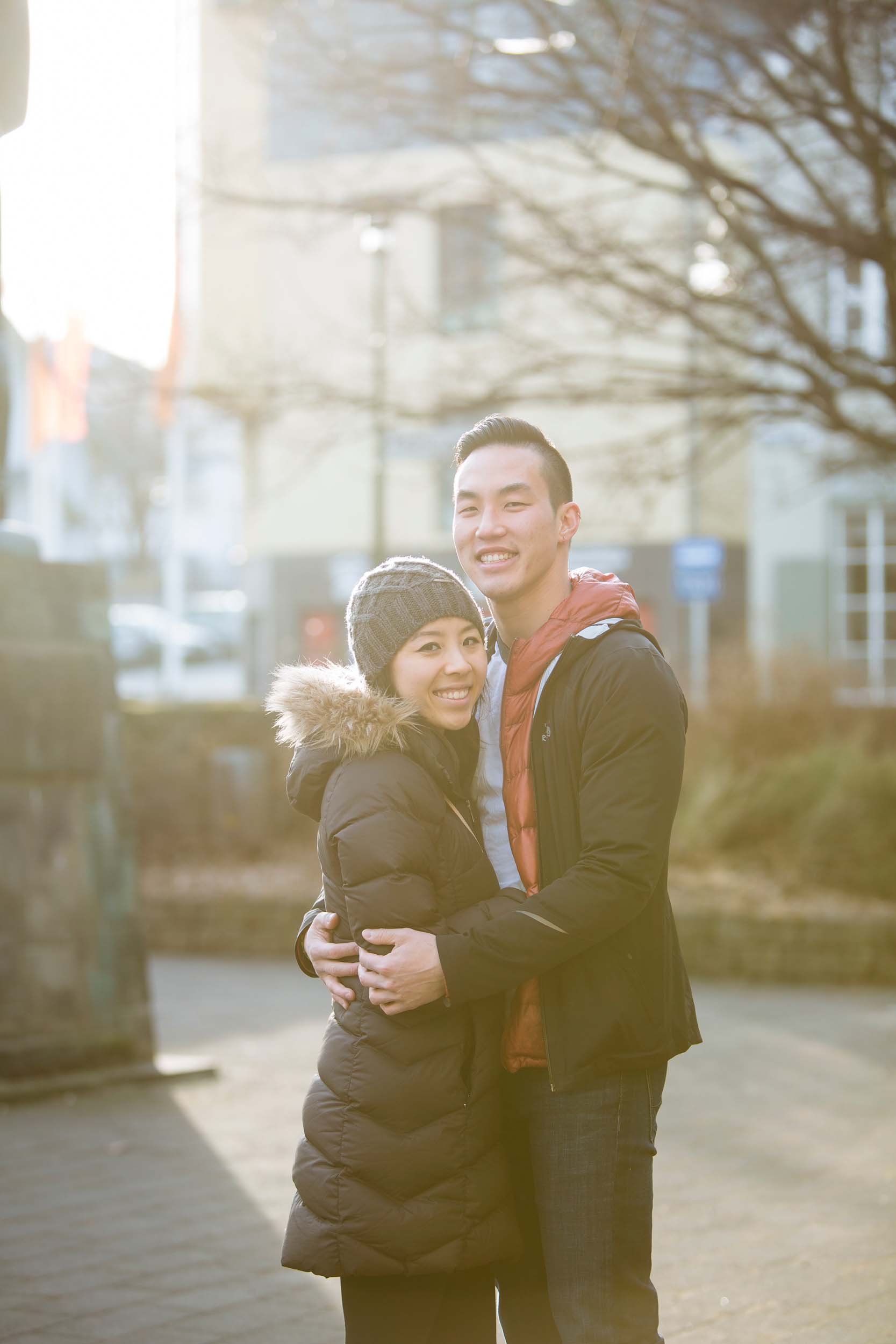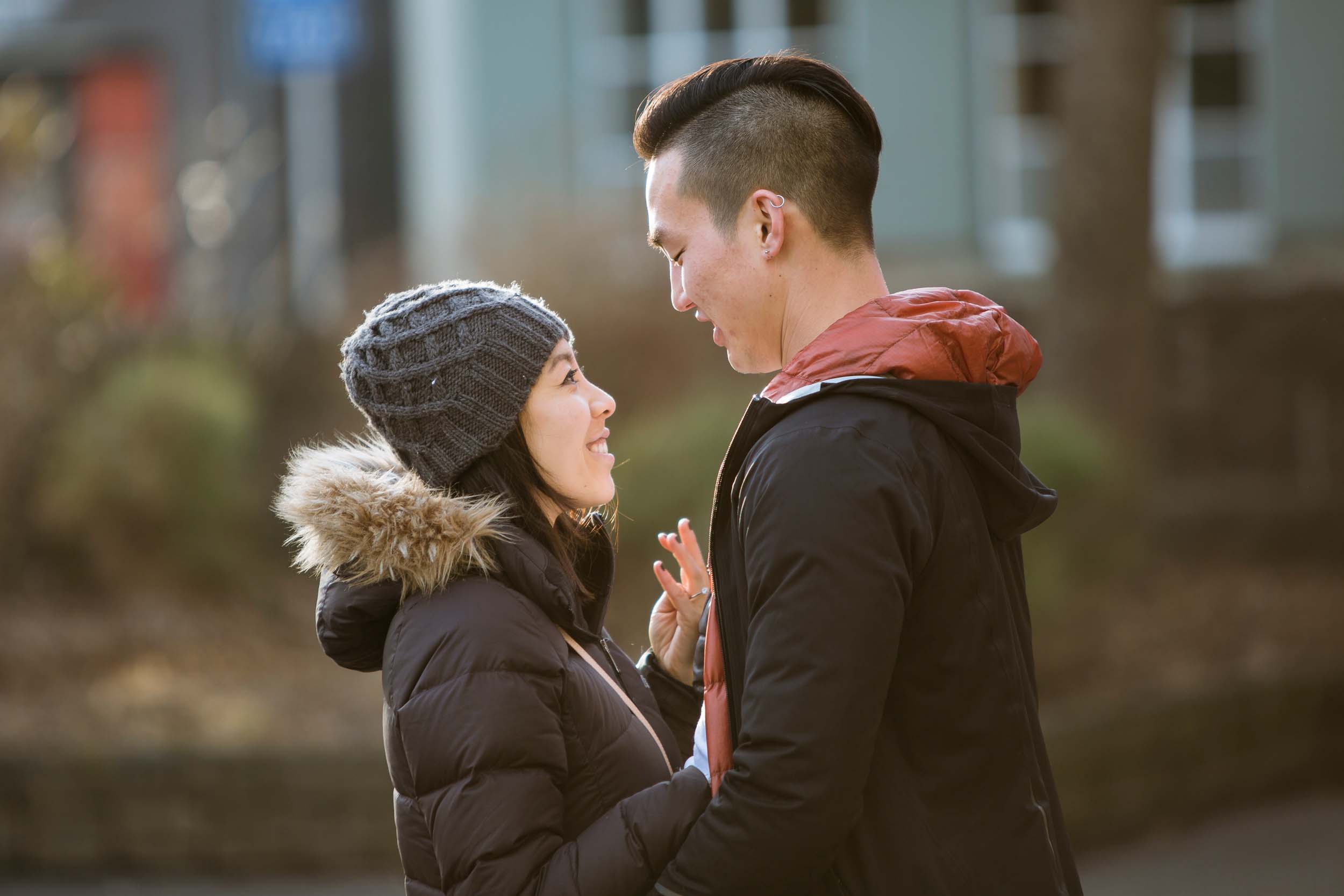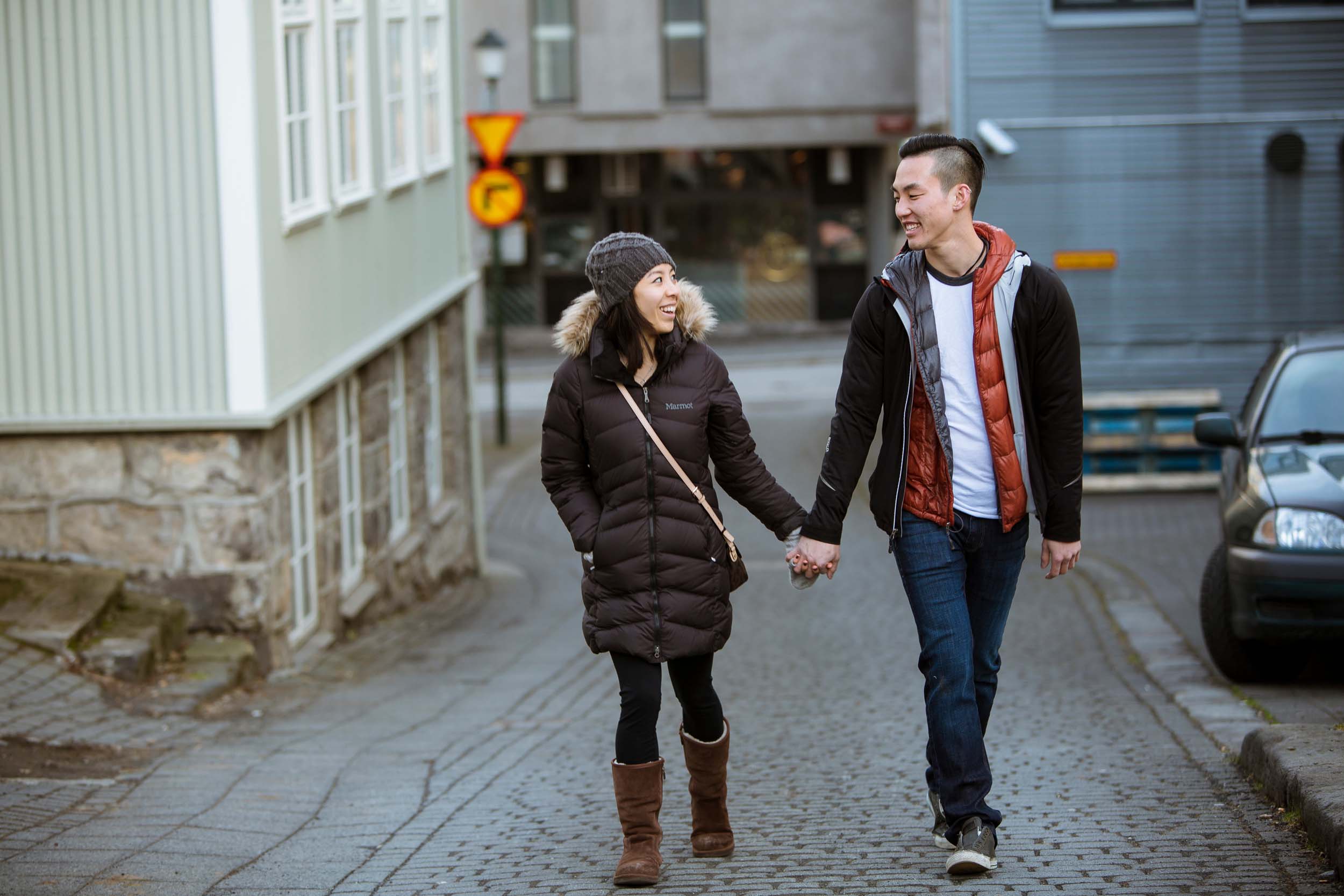 "After having been awake for 40 hours after a red-eye flight and exploring Reykjavik, we reached the proposal spot. As I saw Ernir casually taking photos of the place, we exchanged subtle nods and a smile crossed my face. He came over and asked if he could take photos of us for his portfolio. As I bent down to fix my shoe, Ernir started asking her questions distracting her. I reached for the ring and pivoted. My girlfriend's jaw dropped as she turned and saw me. After saying yes, one of the first questions from her was 'Is that guy with us?' Haha. It was all too perfect – except for the nervous mess coming out of my mouth. I'm not even sure I knew what I was saying. All that mattered to me is that she said yes, that she was happy and that there were photos of the event. I couldn't have asked for more.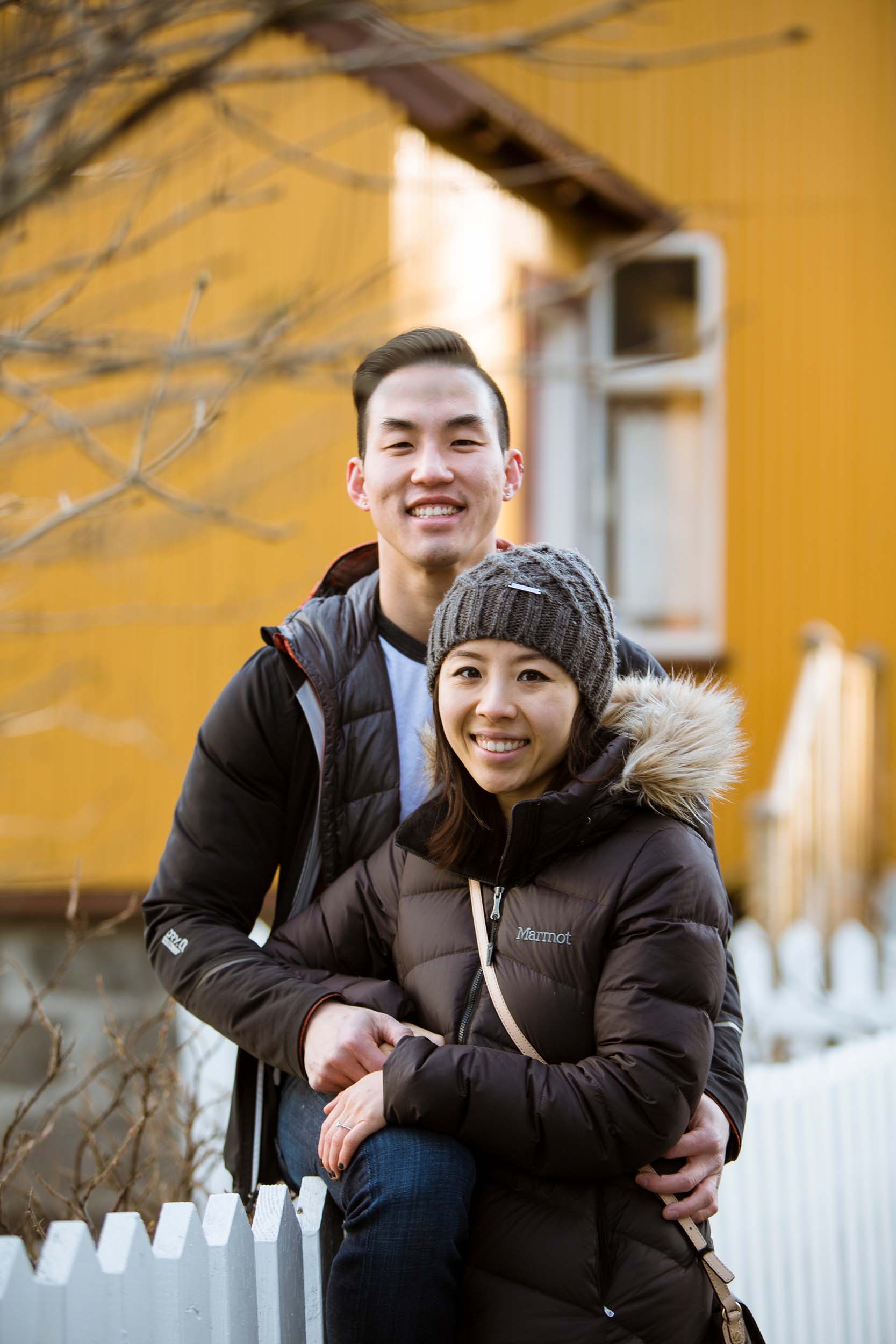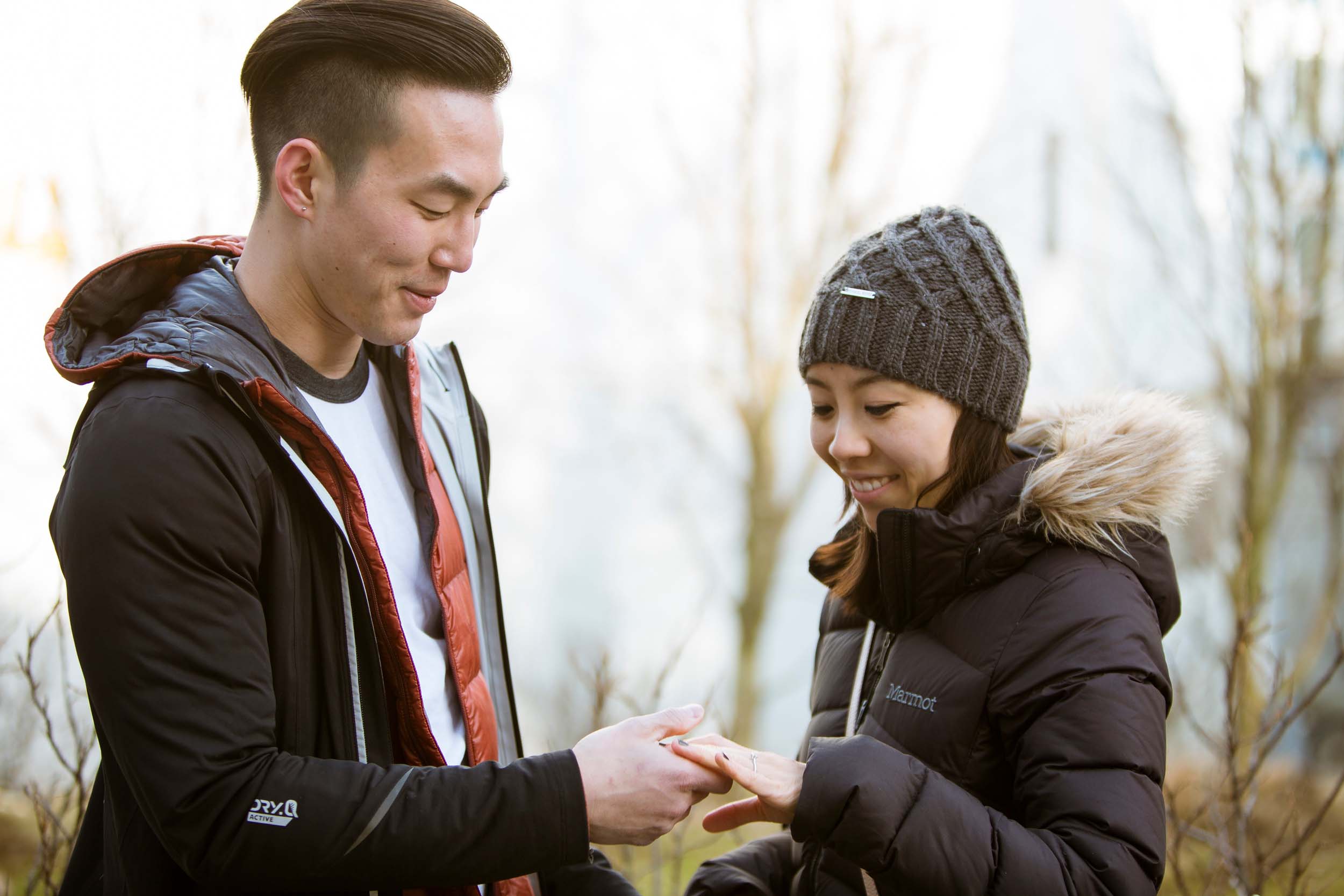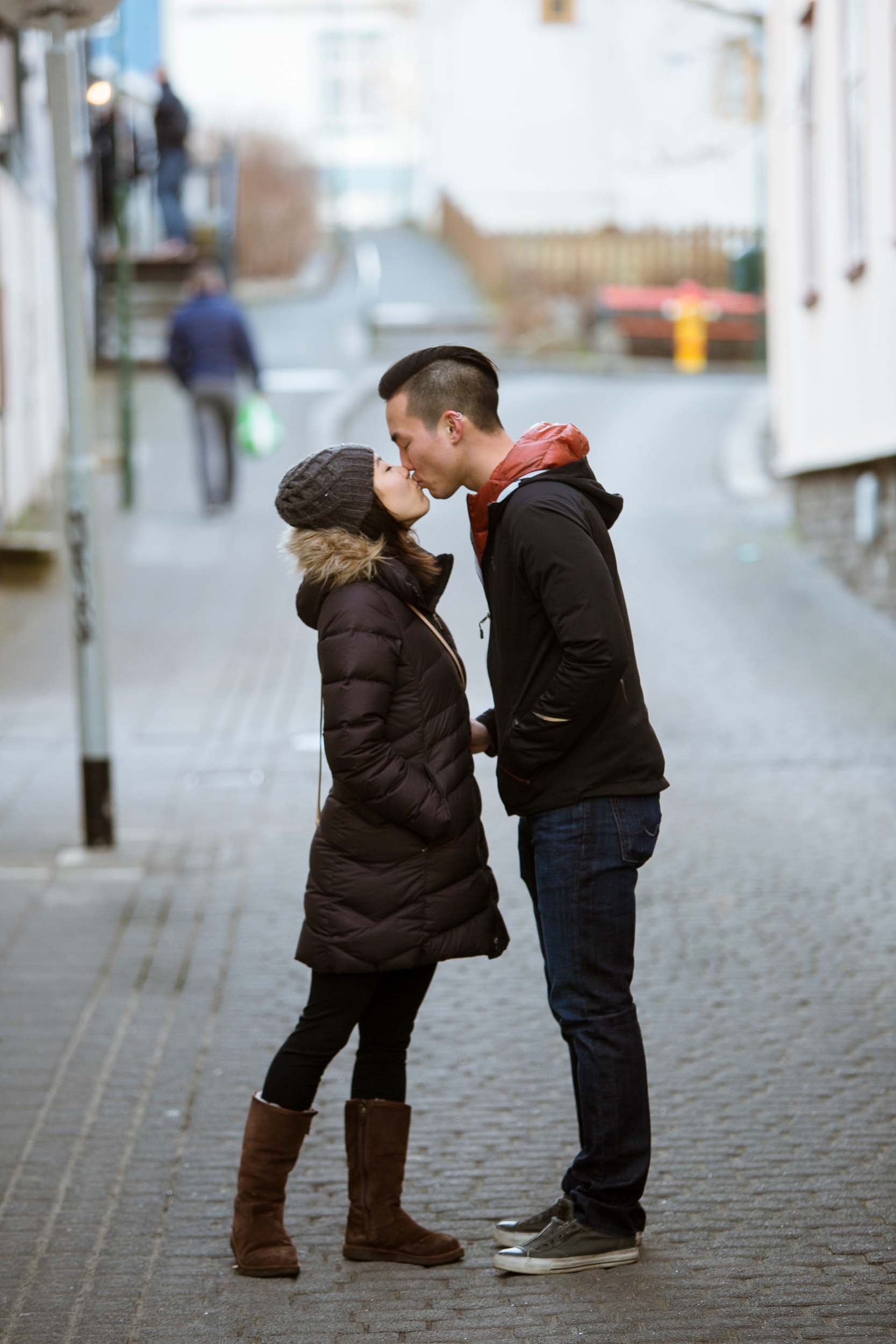 "After the proposal, I had reserved a seven-course dinner tasting at Dill because I wanted to end the proposal with an epic meal. When we arrived, they seated us at the chef's table and our palates were shocked course after course. The ingredients weren't out of the ordinary but the harmony of the flavours was amazing. In all honesty, I don't think I've ever tasted anything like that before and I work in NYC and have been on an eternal quest searching for unique tastes. We got to meet the owner, who was very nice, but I wish I was in a better frame of mind to have held a proper conversation. By this point, I had been awake for 45 hours.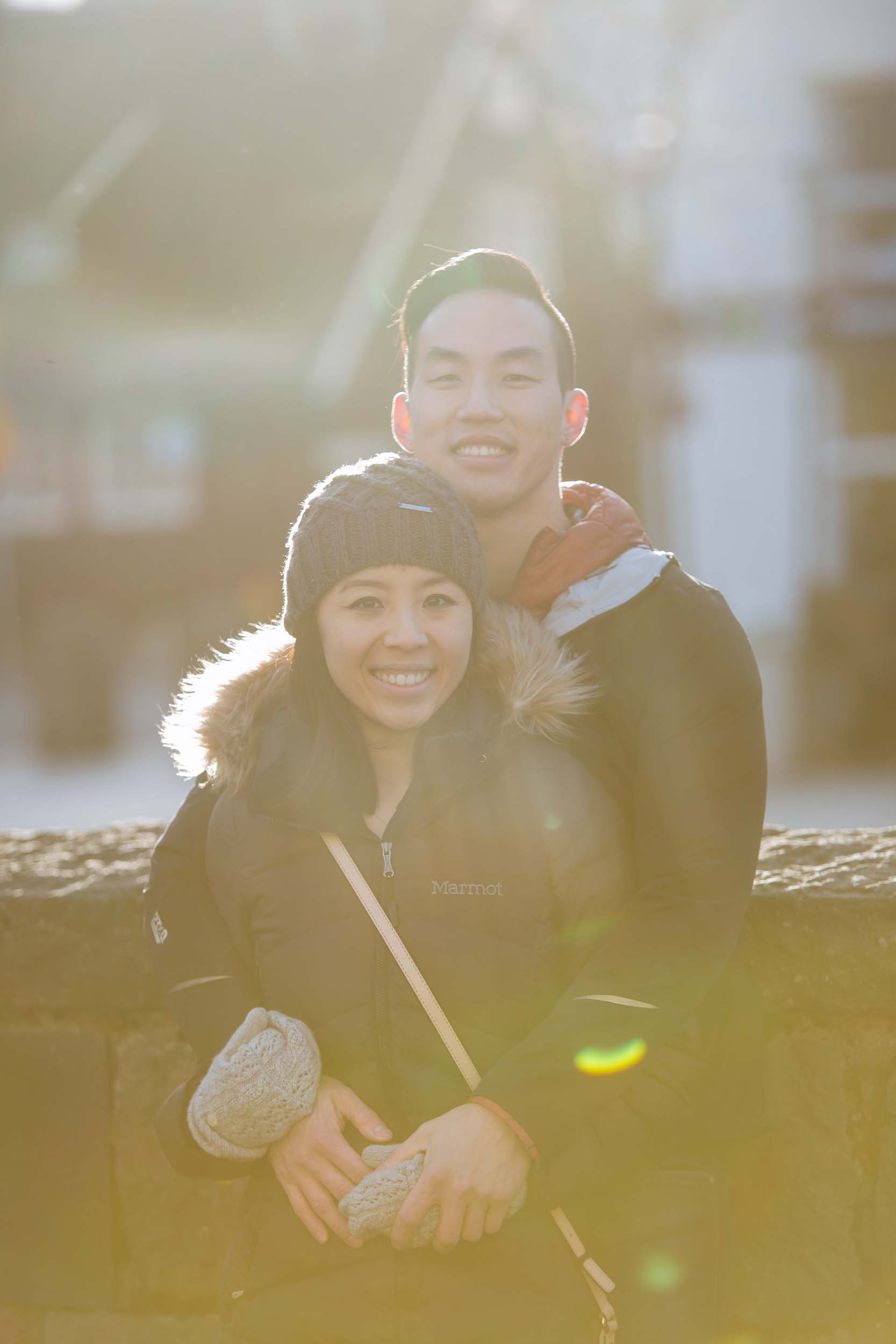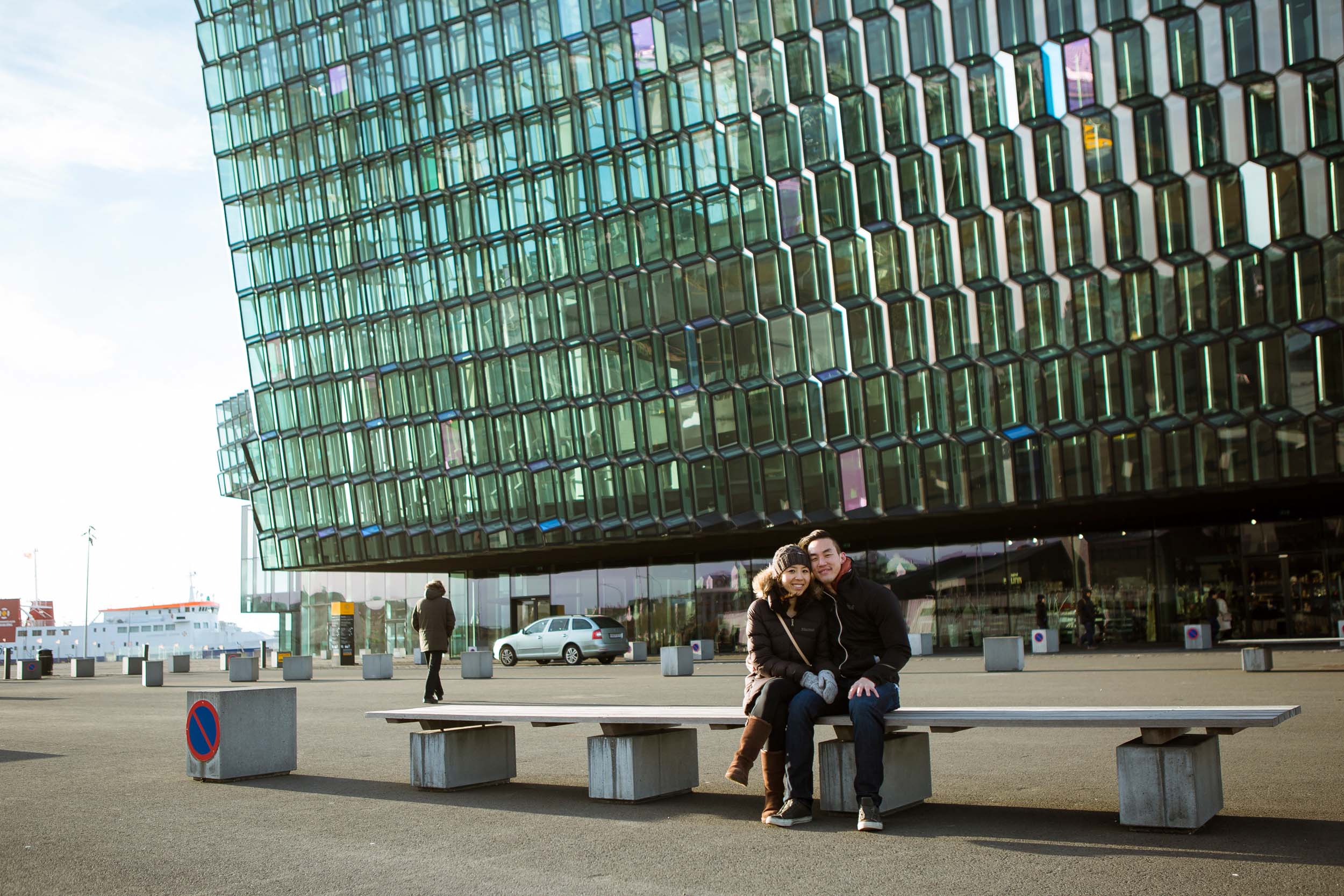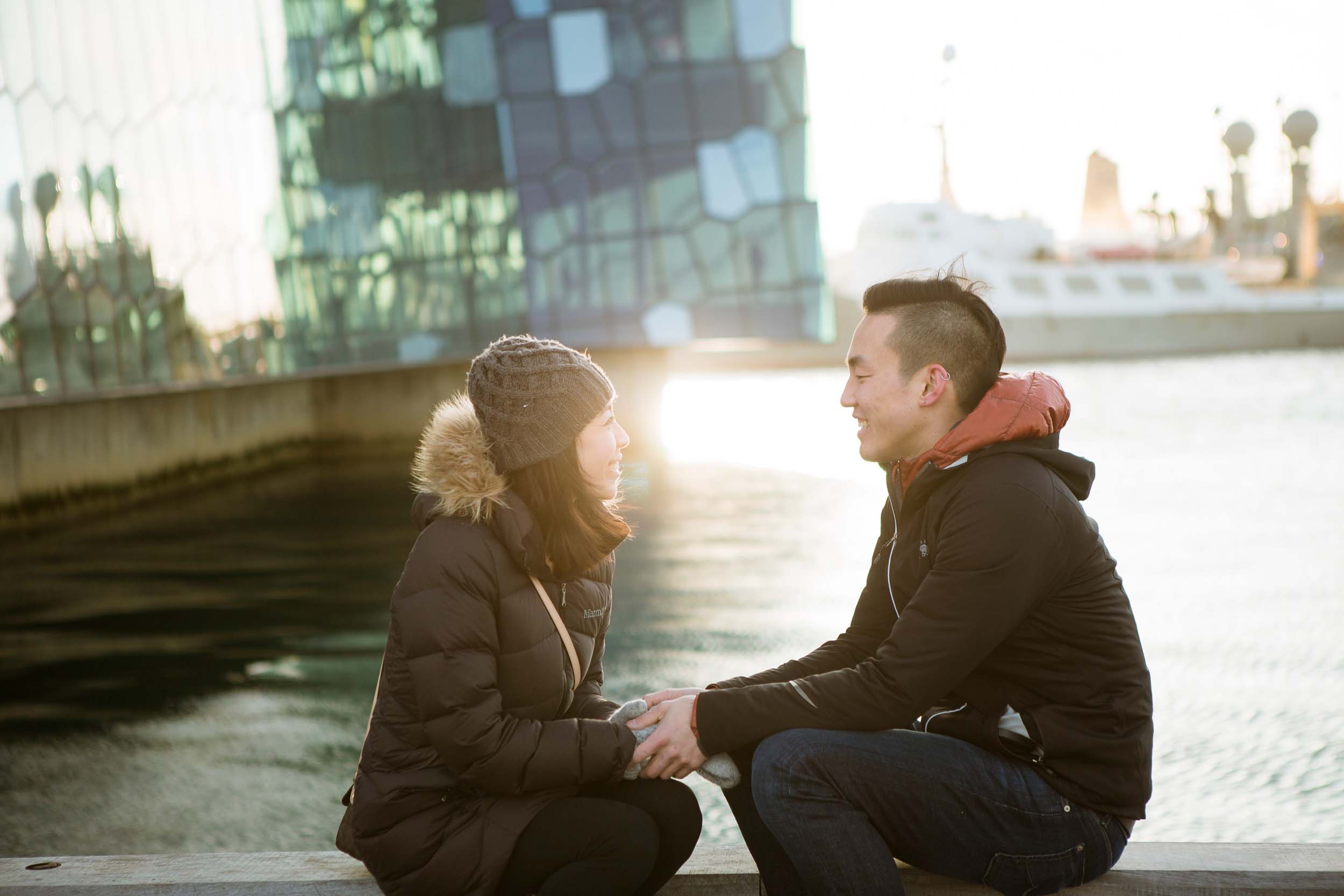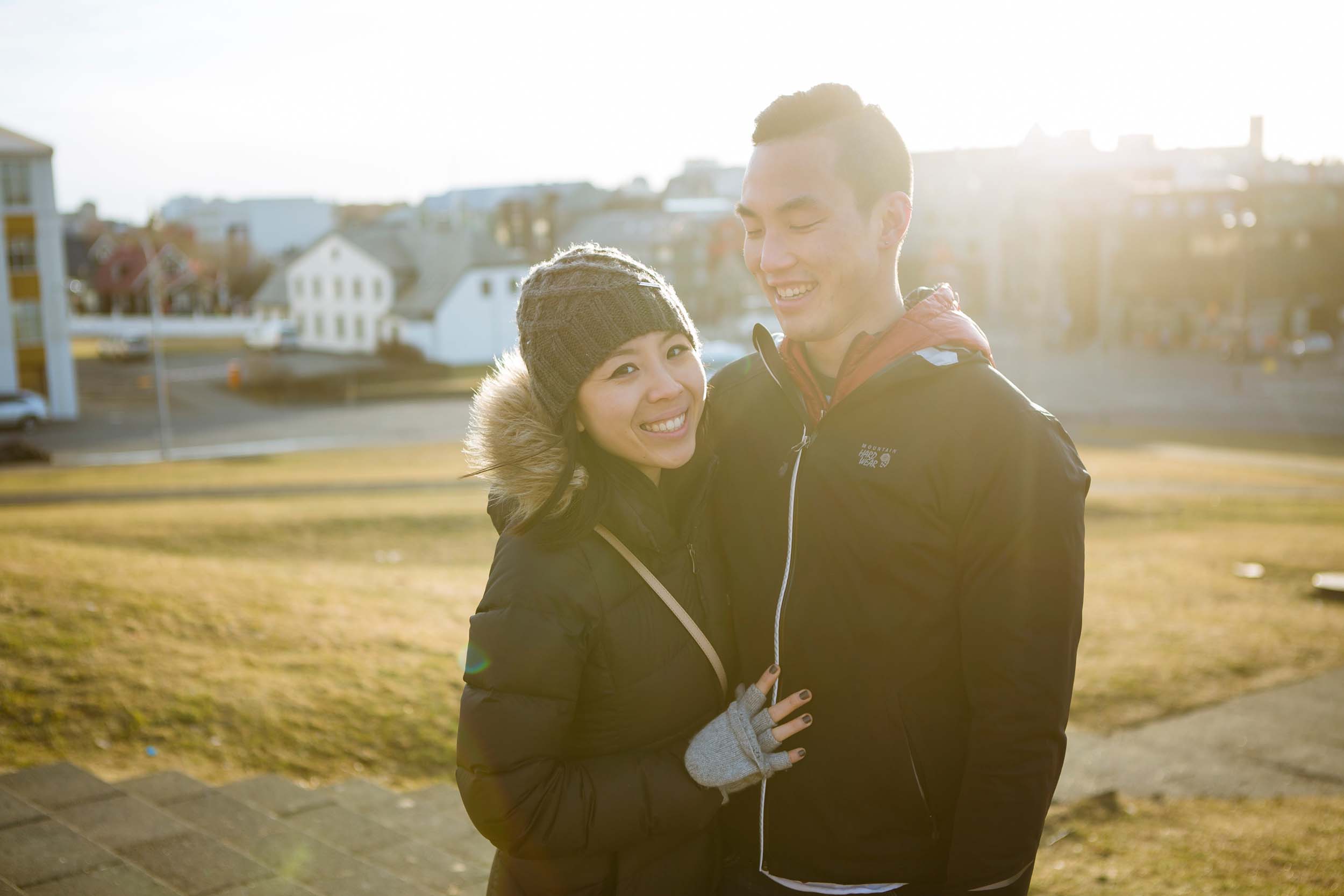 "We hiked up Eyjafjallajökull after I carried my girlfriend on my back across a thigh-deep river. We also explored the underground lava tube cave system, Raufarholshellir. I'm a big climber, hiker, explorer and adrenaline junkie, so these unconventional explorations made the trip for me." – Jeff