See more: proposal – love – couples – Lisbon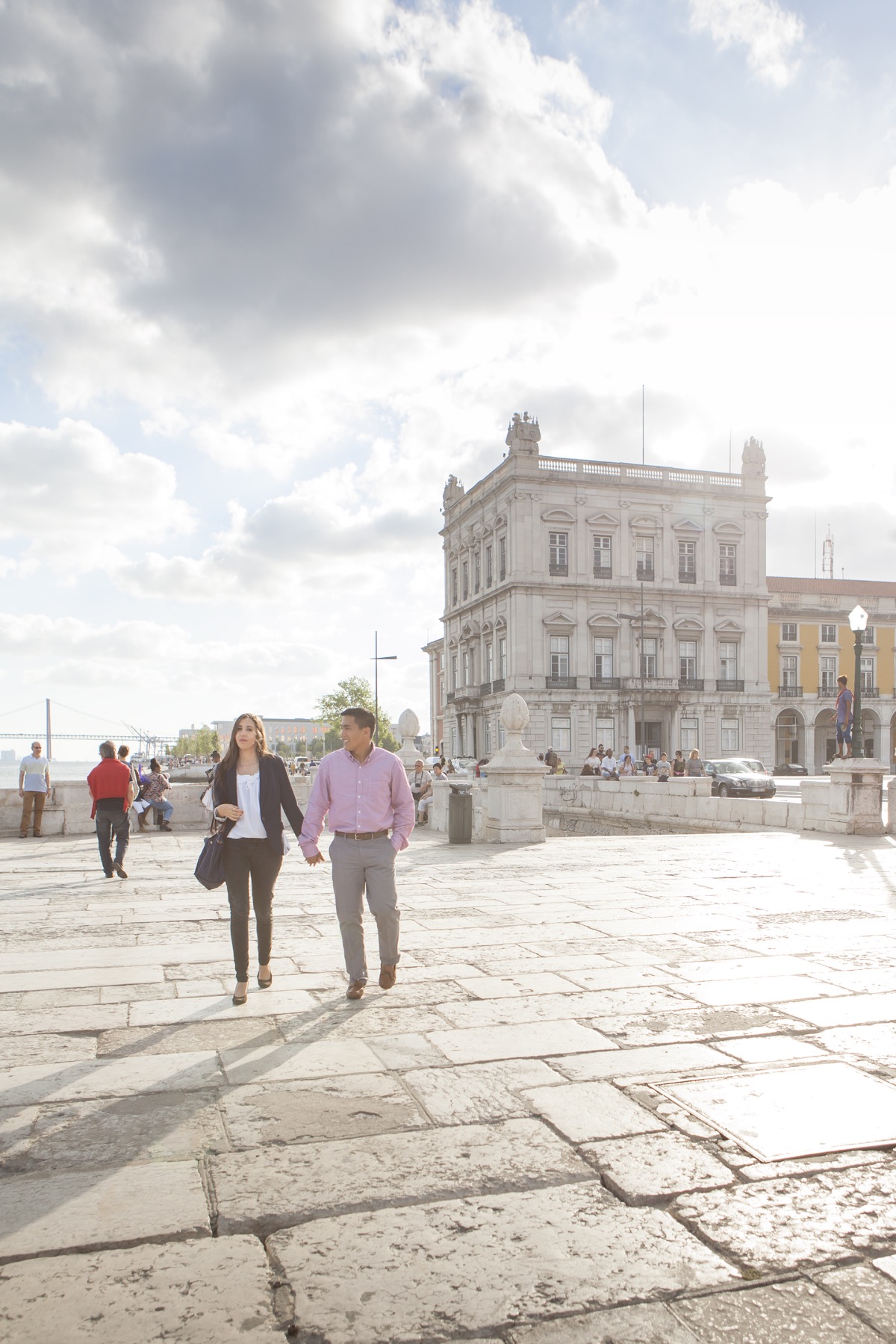 It's a modern day fairytale: a military man travels across the world and finds his love in a faraway city! For Rommel, meeting Filipa was a dream come true, and he knew that when it was time to pop the question, he was going to make it perfect! Surprising his lady from across the ocean, Rommel planned an elaborate surprise to seal the deal with his long distance love in Lisbon. Flytographer Ana Lucia was in on the whole plan, even helping to make phone calls and set the stage for the big reveal – oh yeah, and capturing these gorgeous photos of the proposal moment! Read on to hear all about Rommel and Filipa's international romance, and take a peek at these gorgeous photos capturing the perfect proposal <3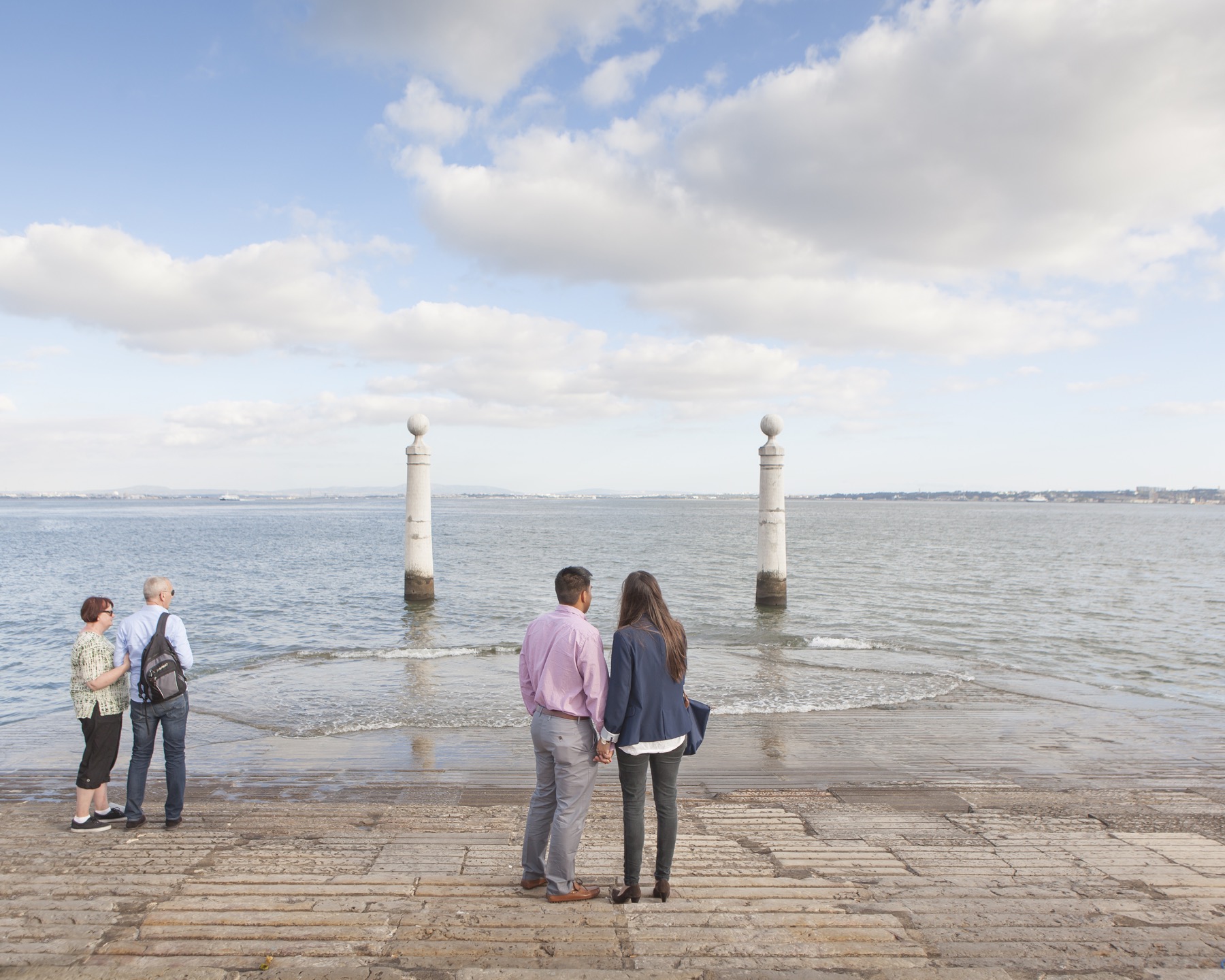 "While studying at the United States Military Academy at West Point, I was fortunate to study abroad in Coimbra, Portugal for a semester. The semester abroad experience had it all: so much traveling, festivals, concerts, networking with so many people across the globe, and soaking in the culture. The experience was complete when I set my eyes on Filipa Lopes during a University Festival called Queima dad Fitas. I call it fate.
"She was from Lisbon, about 2 and a half hours south of Coimbra. Her friend had been trying to invite her to come to the annual festival for a few years now, but it was only in that semester she finally budged. Our mutual friend had no intention of setting us up at first, but when the festival was all said and done, Filipa was kind of forced to leave me a note before heading back to Lisbon. She was only gone for two days, but I wanted to see her and talk to her again. Good thing my sister was flying into Lisbon to visit me, so I had an excuse to travel down there.
"Even though my Portuguese was terrible I still tried calling her – only to be denied by the casual "sorry I can't talk right now, I can only text," which really she meant "what does this American guy want with me". With a little bit of persuasion she finally agreed to meet. Long story short, we hit it off and ended up visiting one another for the rest of the time I was there.
We had our first kiss at the spot where I proposed. I met her family and she had met my sister. My sister is a really great judge of character and she is very brutally honest so I respect her judgement. So when she told me she loved Filipa, I knew that was a strong indicator that this girl was a keeper. When my semester abroad was over, she thought it was over, but a few months later I took a flight to Portugal with my roommate and showed her I was in this for the long haul. We had been together for a little over 2 years long distance. She visits me and I visit her. She's amazing and has always been there for me and I just knew it was time to pop the question.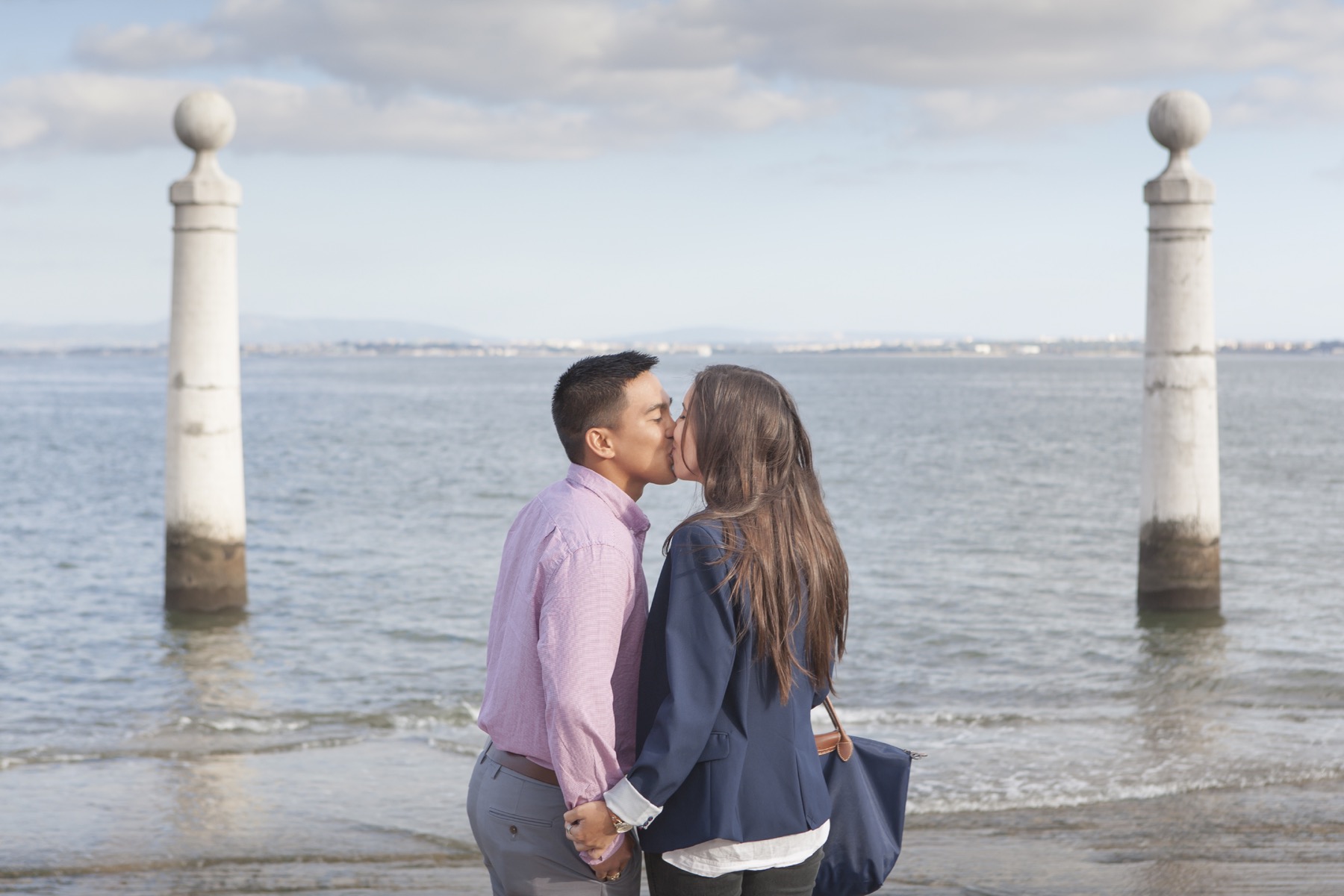 "I wanted it to be perfect and I'm a sucker for building surprises. So that's exactly what I did. For several weeks I implanted in Filipa's head that she was going to have a meeting with someone very important at this time/date in regards to working/studying/living in America. I told her that this interview was important and that she needed to be at the top of her game aka dress nice, get your hair done, etc. I told her the kinds of questions she could expect during the interview and I even told my Flytographer to fake a phone call confirming the time/date/place of the interview.
"Meanwhile, I am on my way traveling to Portugal, but she doesn't know that because I told her that I would be working in the field (military jargon), so I would be unable to answer my phone. So I arrive the following morning, her mom picks me up from the airport, and her mom is telling me that Filipa is currently getting ready for the meeting. Her mom drops me off at the hotel, and I go to the spot of where the supposed meeting would take place. I absolutely shock her and surprise her! First words that come out of her mouth are "I hate you". Little did she know a surprise would soon take place just a few hours later.
"We both check into the hotel and get situated in the room. I'm freaking out and hoping she doesn't suspect anything, because here I am in the hotel room texting my Flytographer that we need to change locations because the original spot I wanted was being compromised by tents for a festival. Not very ideal for proposal picture taking. So fortunately Ana Lucia, my Flytographer sends me an example photo of a shoot she did last week right by the water which was across the street of the original spot. I loved it.
"So I tell FiIipa that I wanna go take some selfies by the spot we first kissed before we go to dinner. She agrees, but she starts giving me that suspicious look because I'm dressing nicer than usual. However, I still manage to bring her to the spot and align myself perfectly in the position my Flytographer wanted me to be in. I was sweatin' bullets! I thought my Portuguese was horrible but man I couldn't even speak English to save my life!
"I fumbled but managed to recover and get on one knee to ask her "Filipa Lopes, will you marry me" and that is that because she said yes! I love her and I miss her everyday. Expected date of marriage: After I get back from Korea in 2017. A big shoutout to my sister who found out about Flytographer, gave me a gift card for it, which jump started me to planning my proposal. Thank you for everything Filipa and thank you Flytographer for capturing such a beautiful moment."
Now, we'll let these beautiful photos speak for themselves!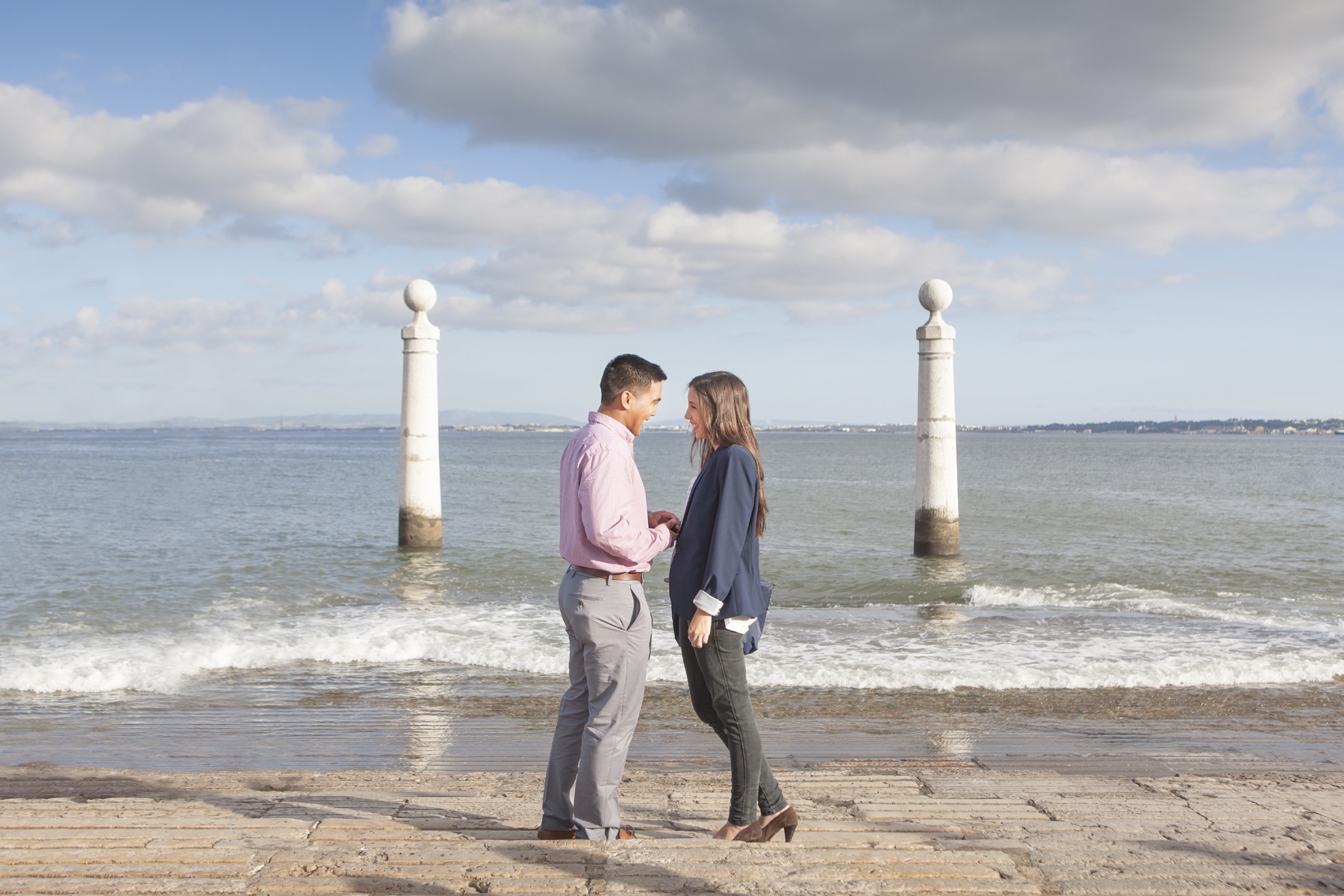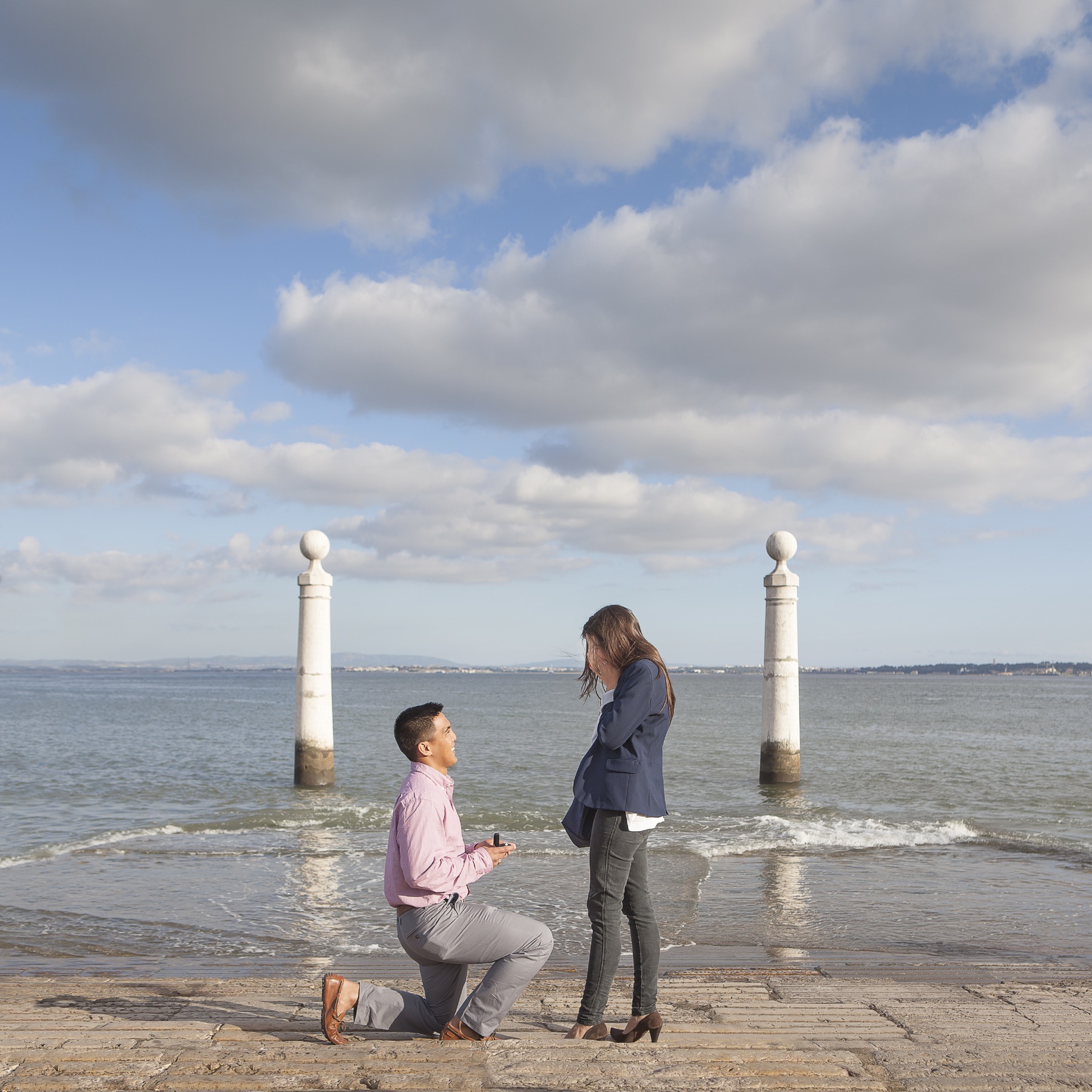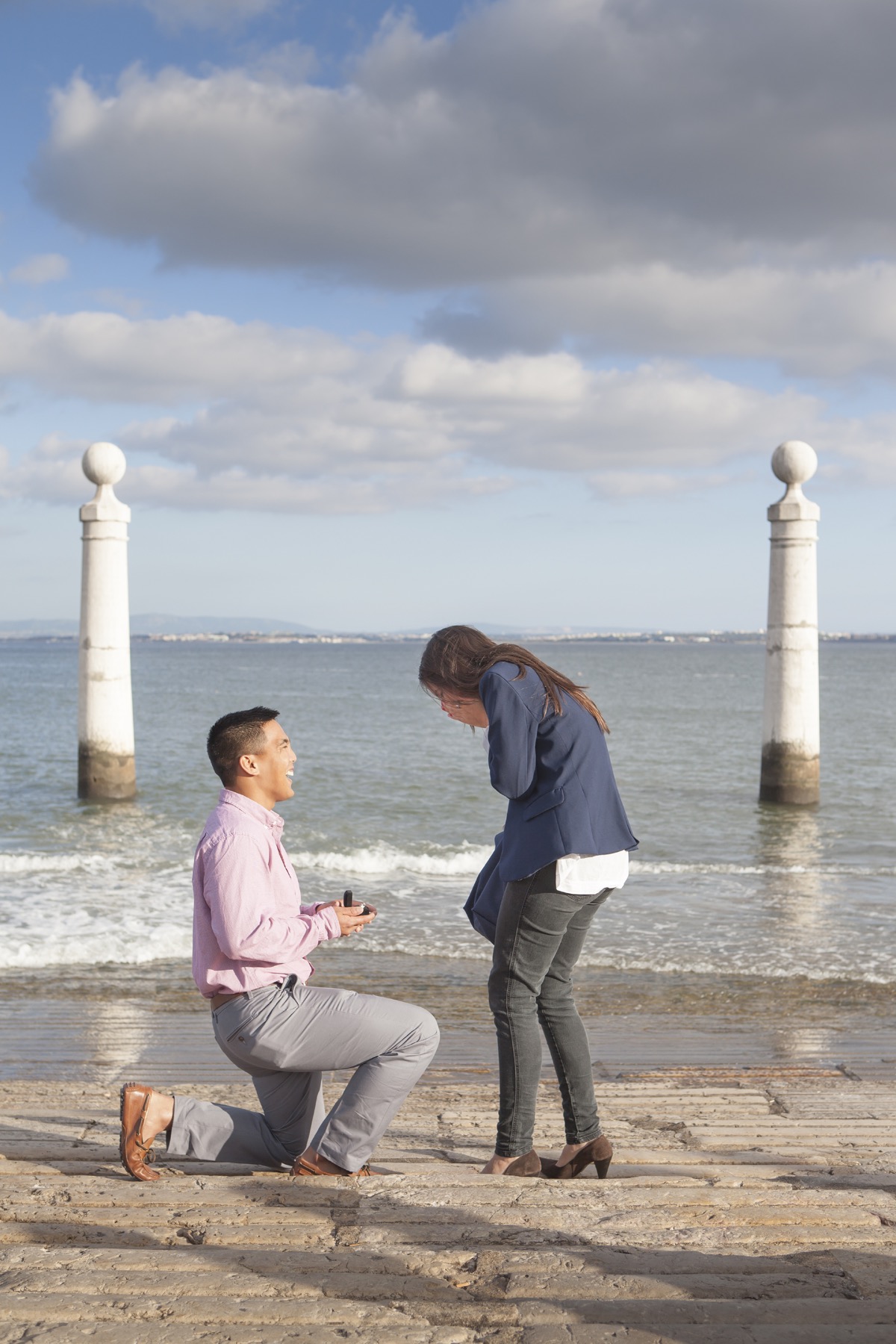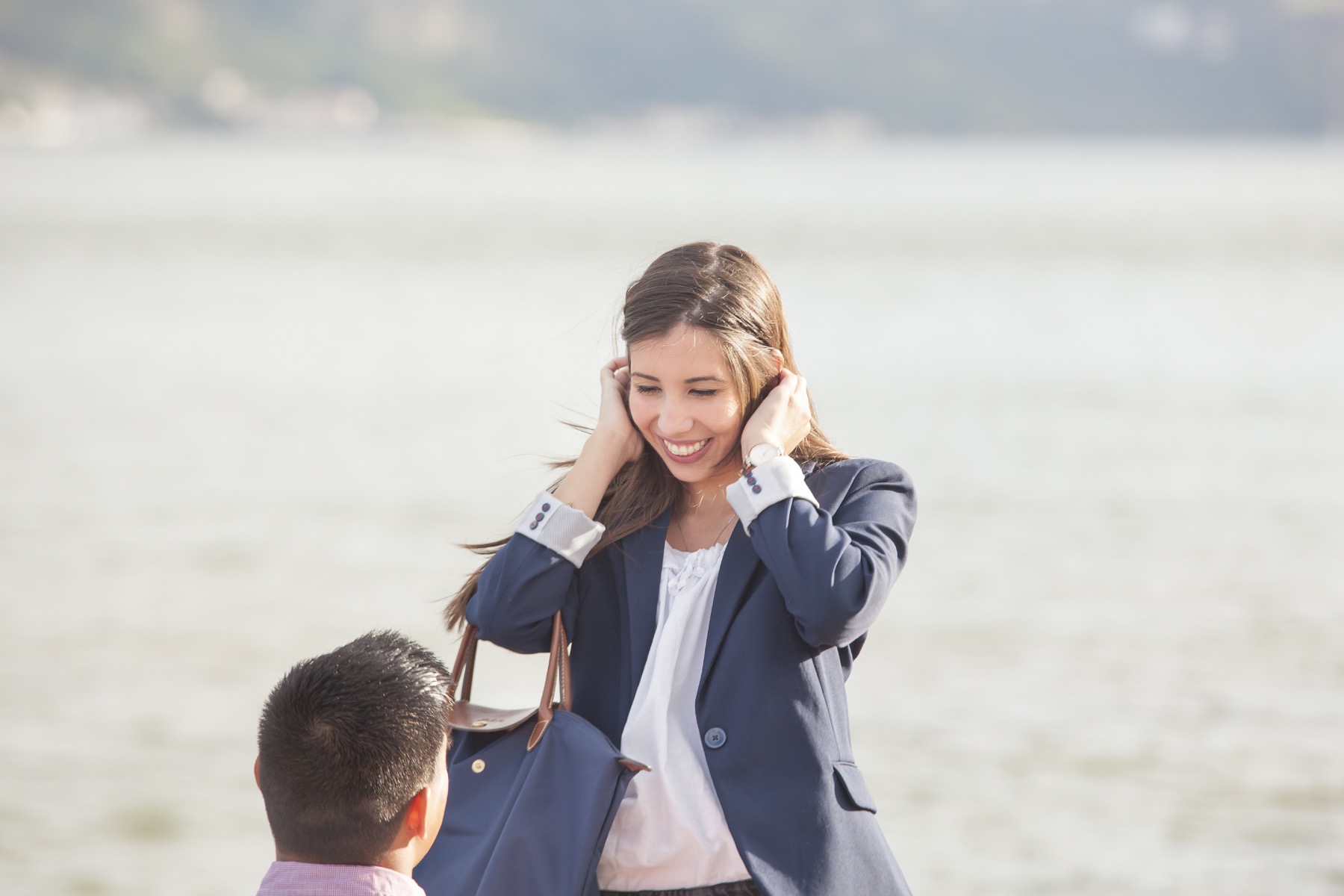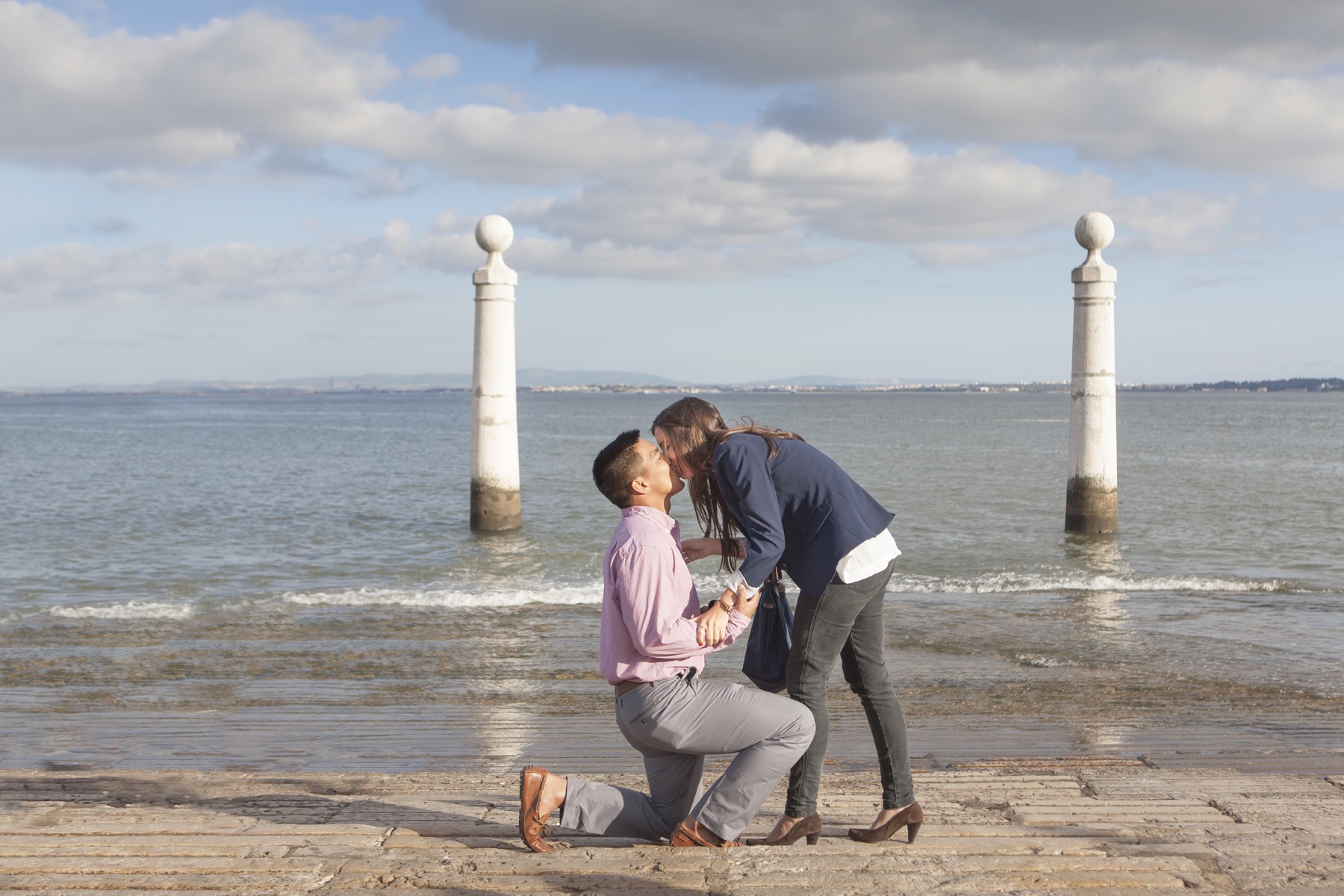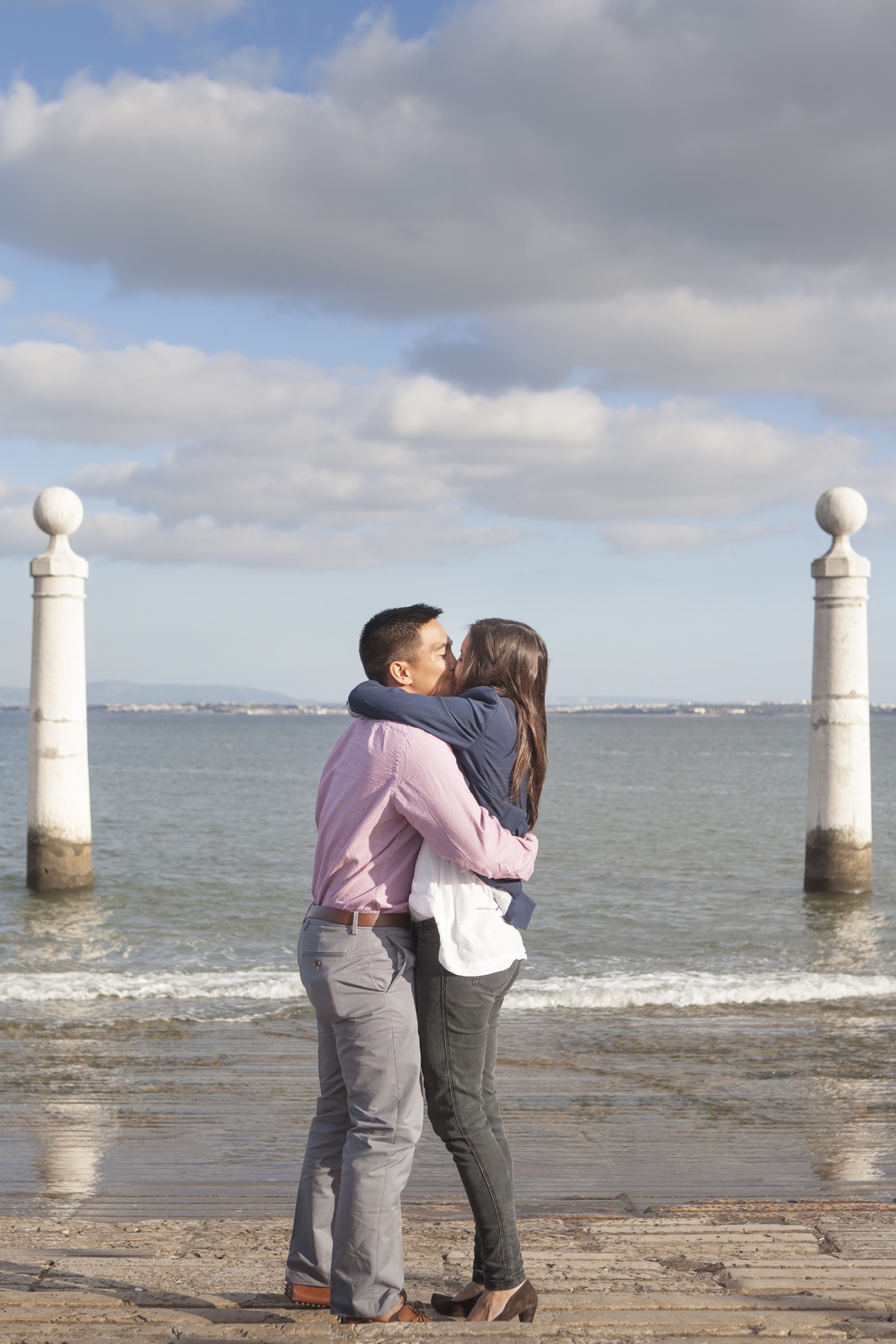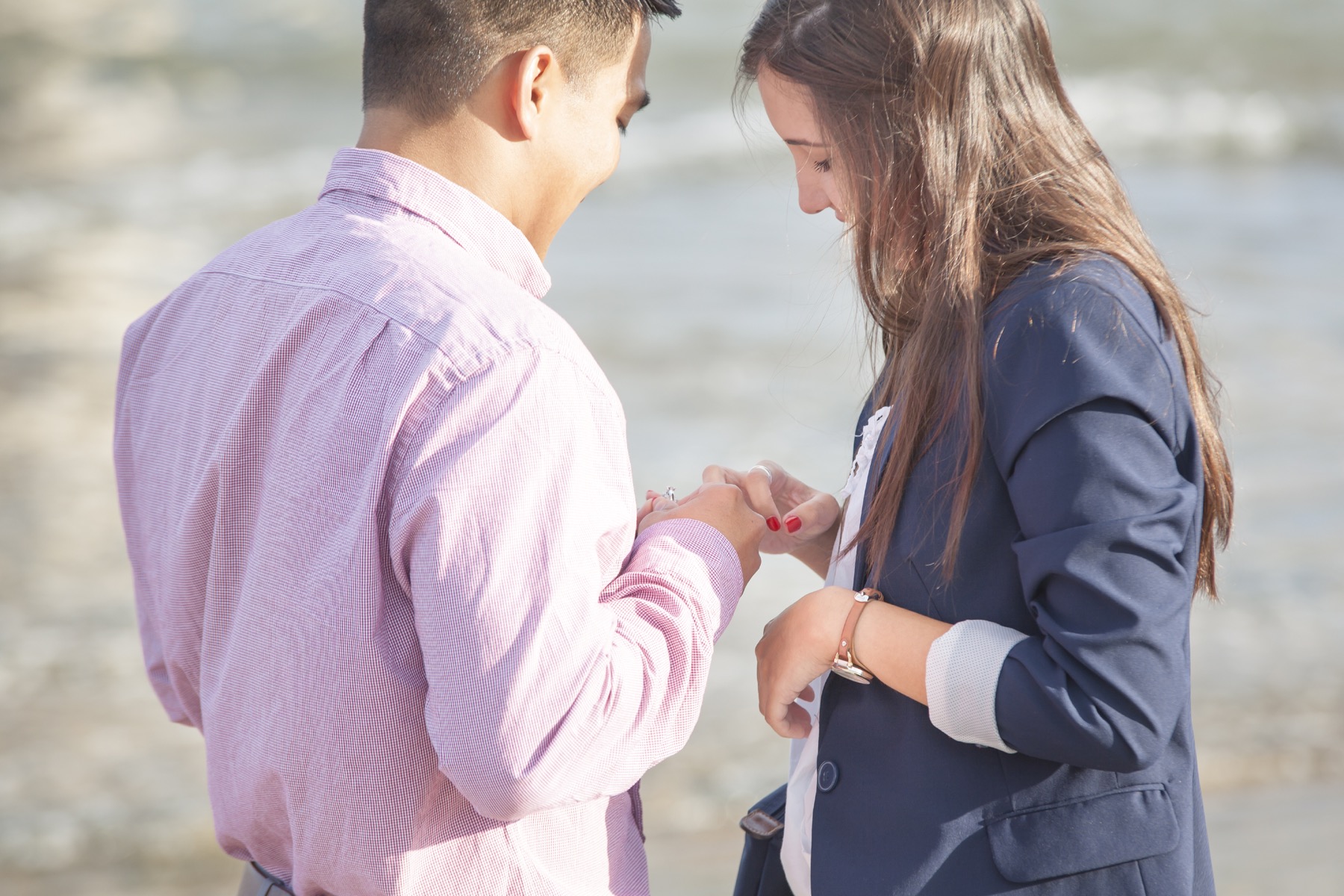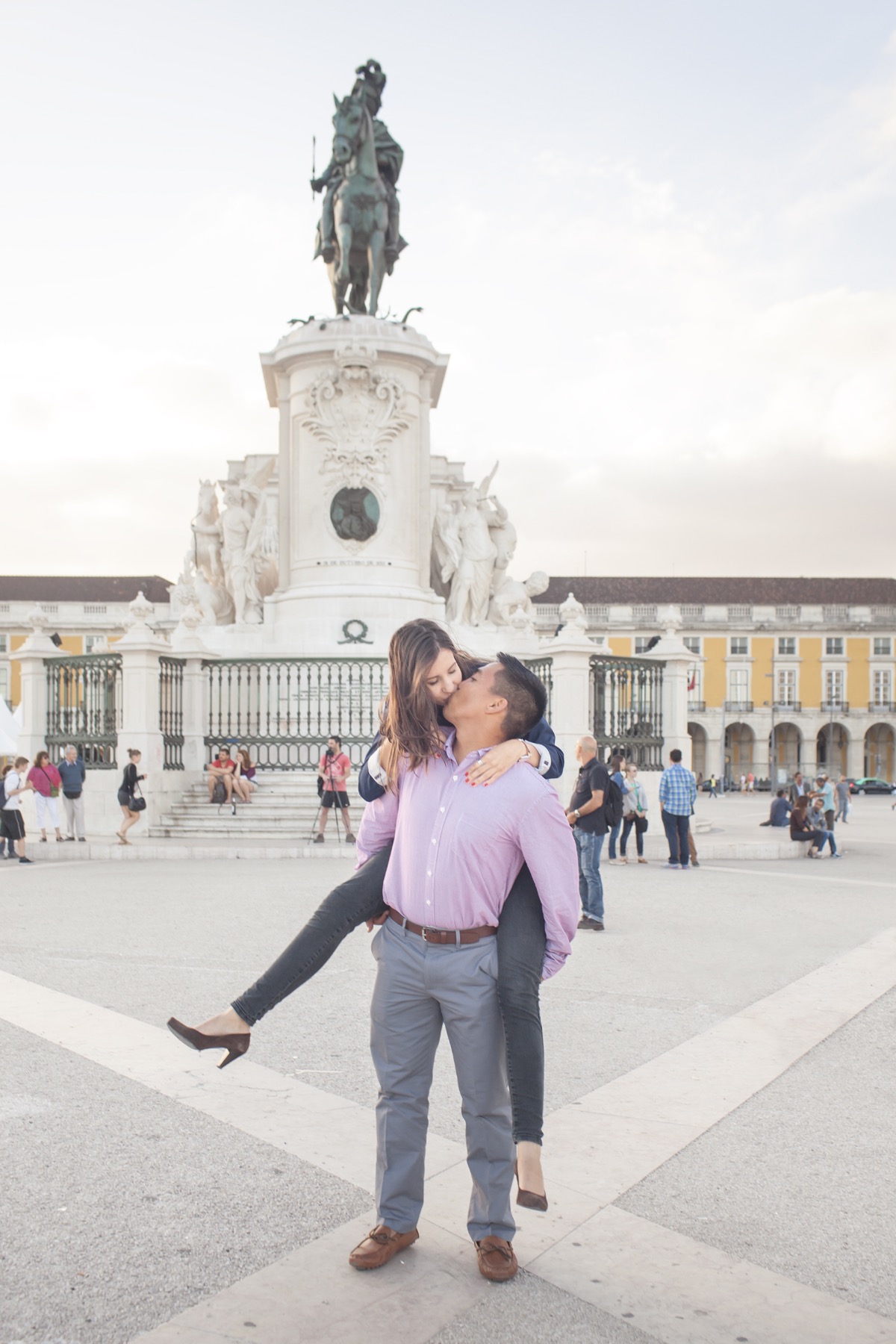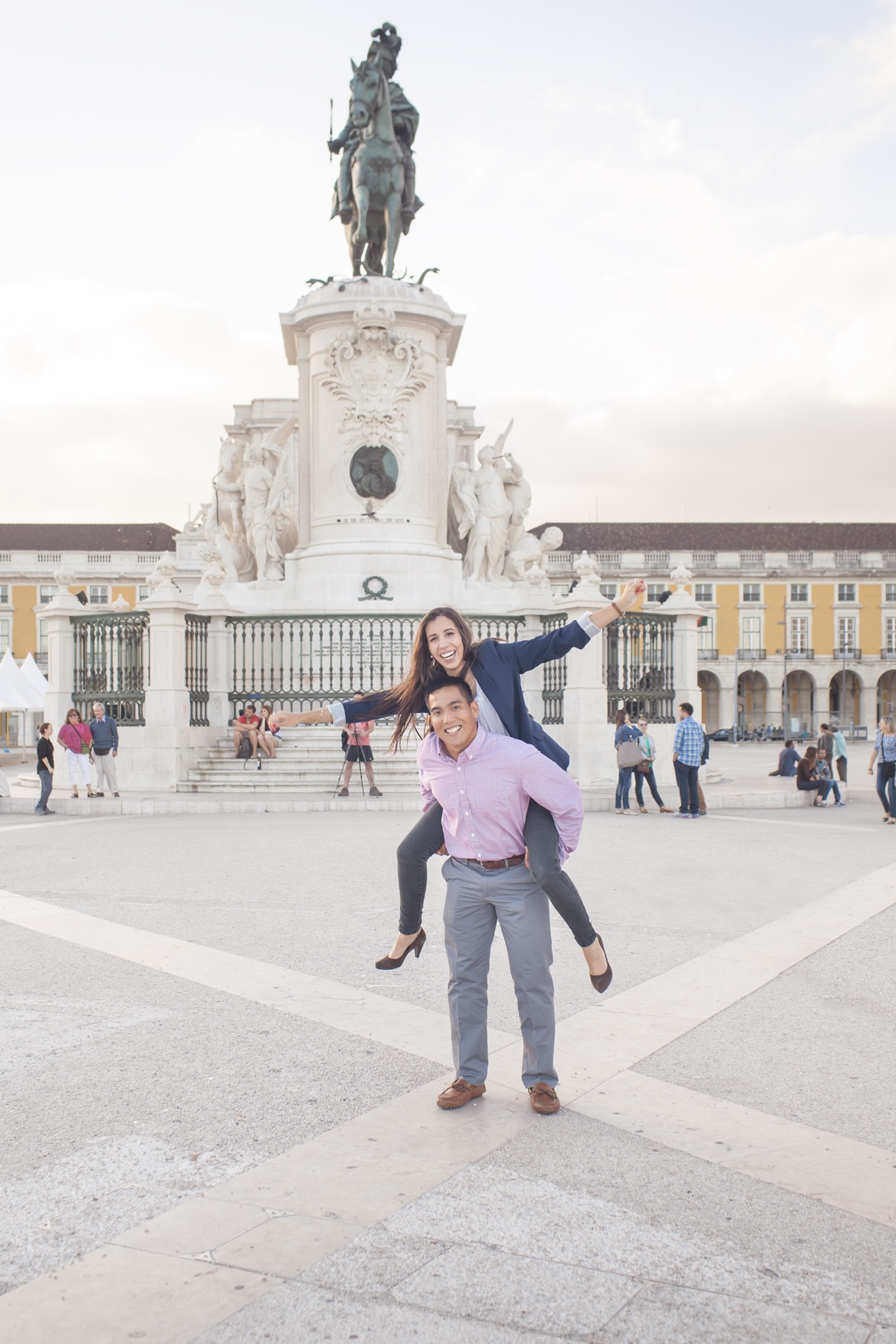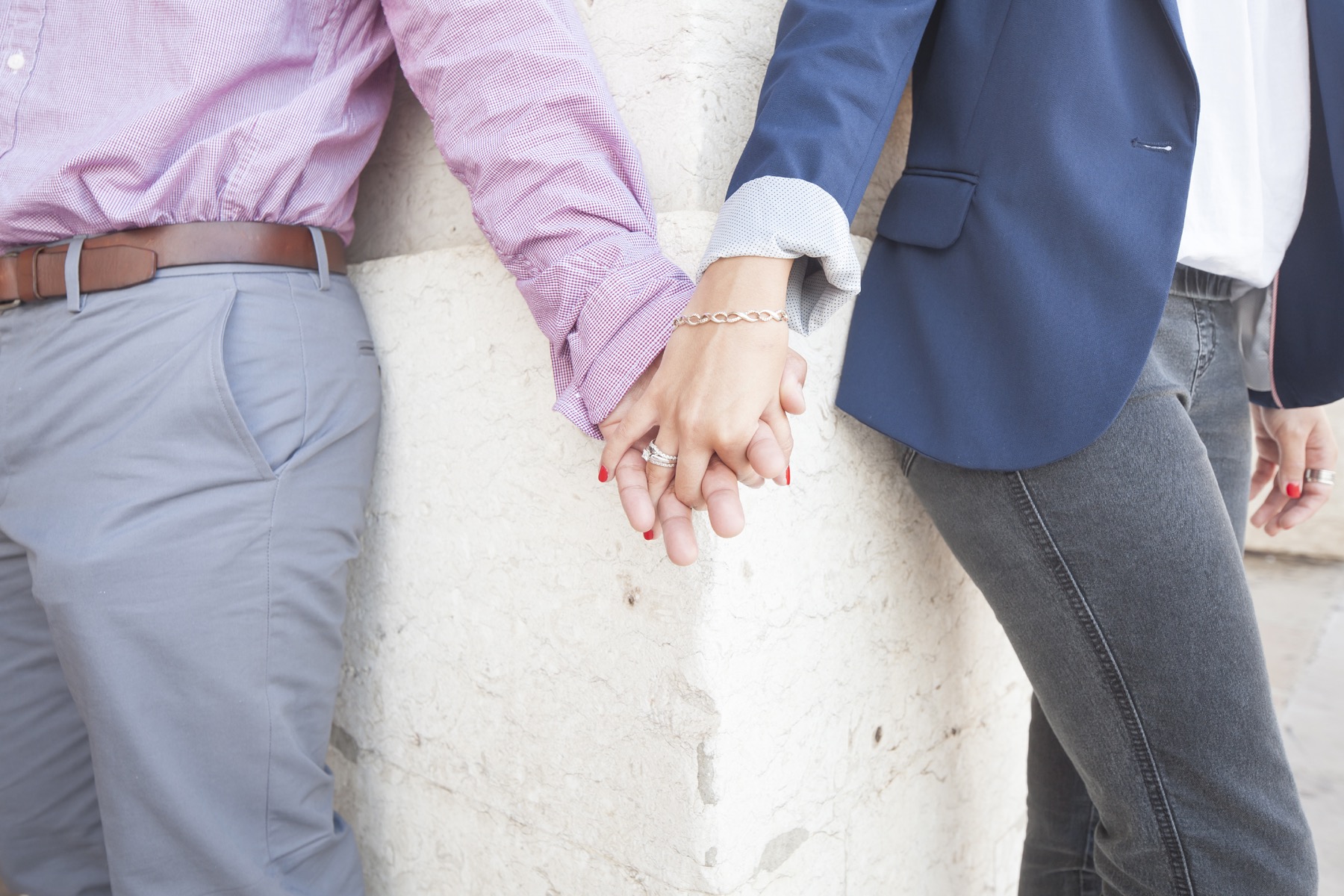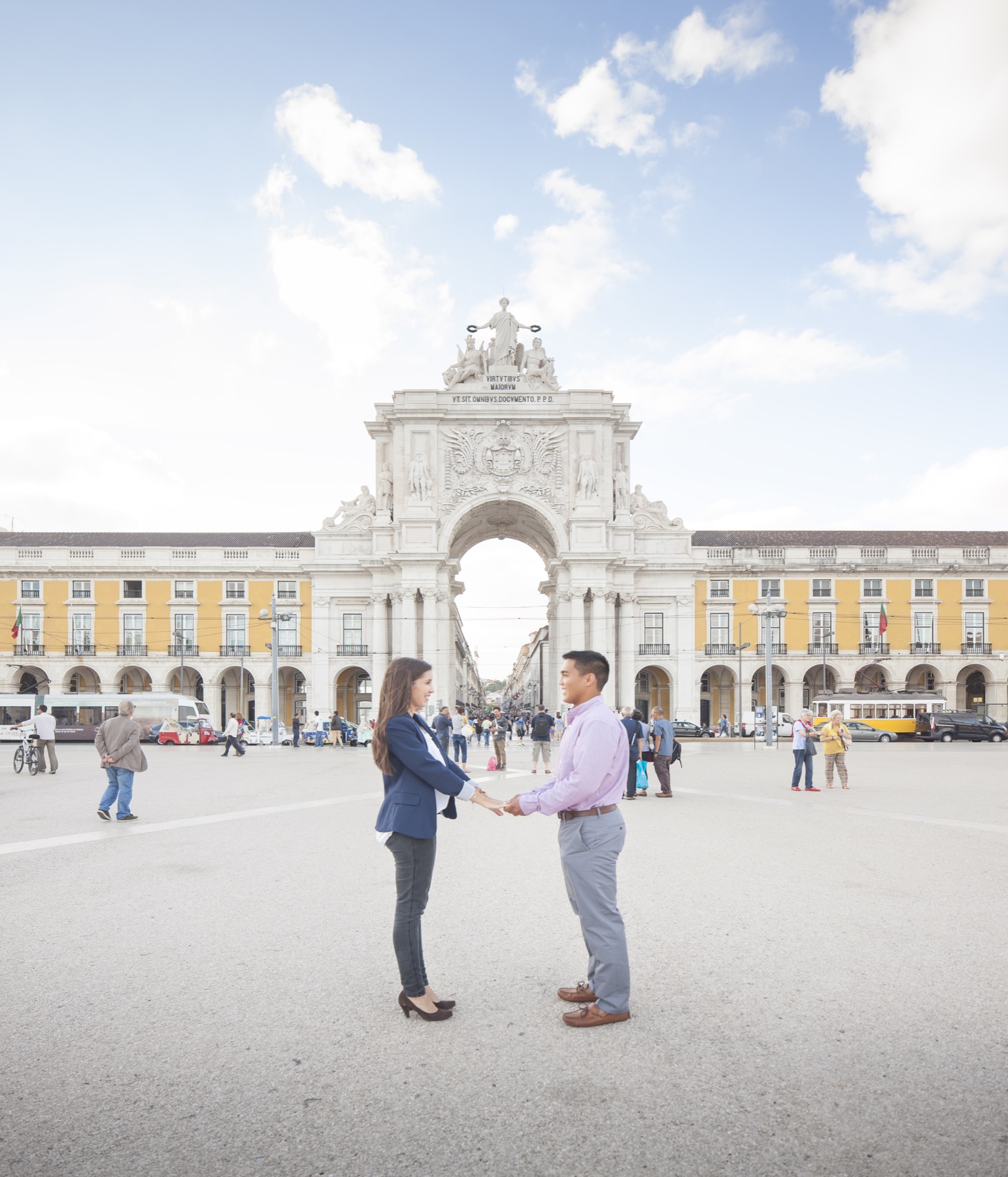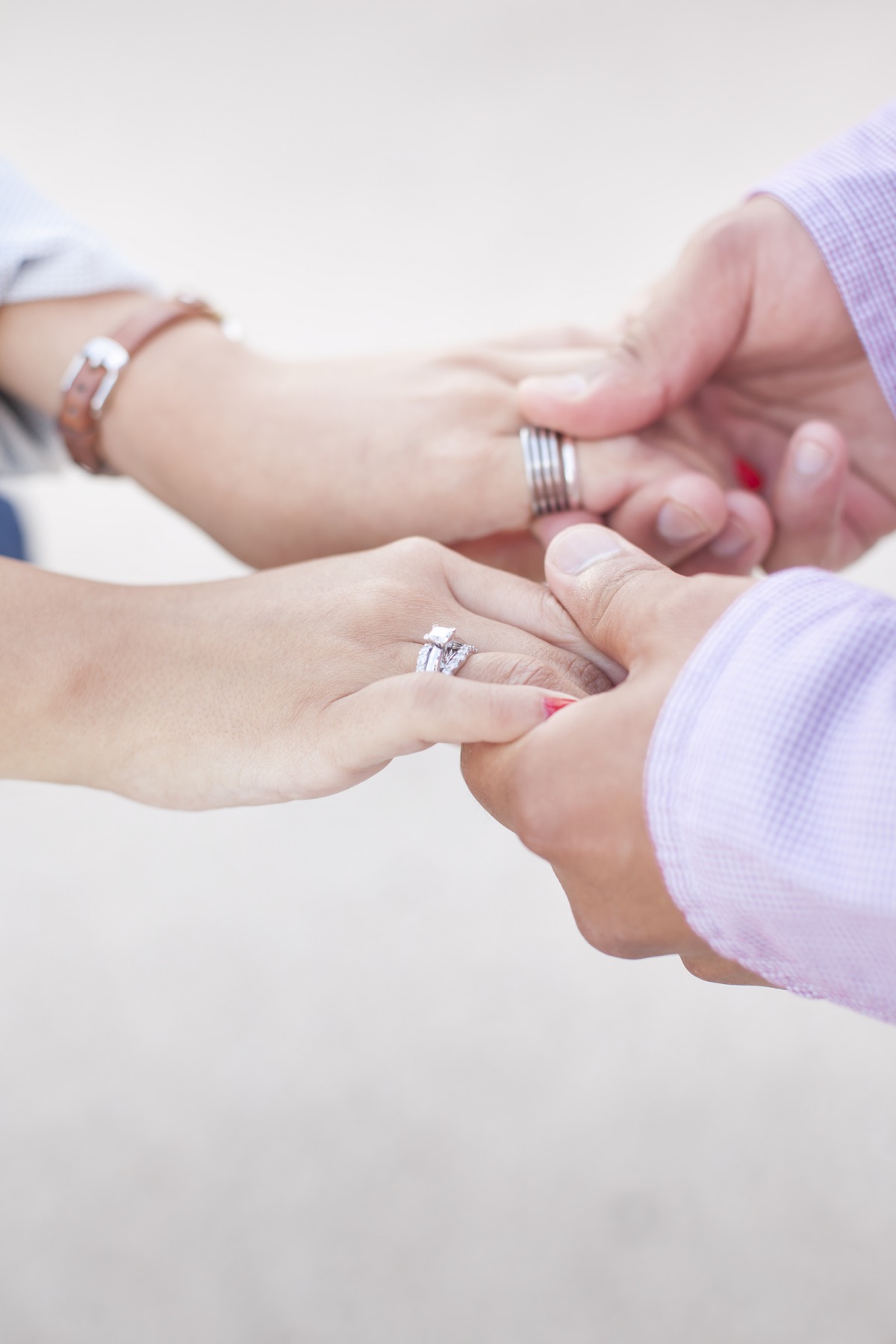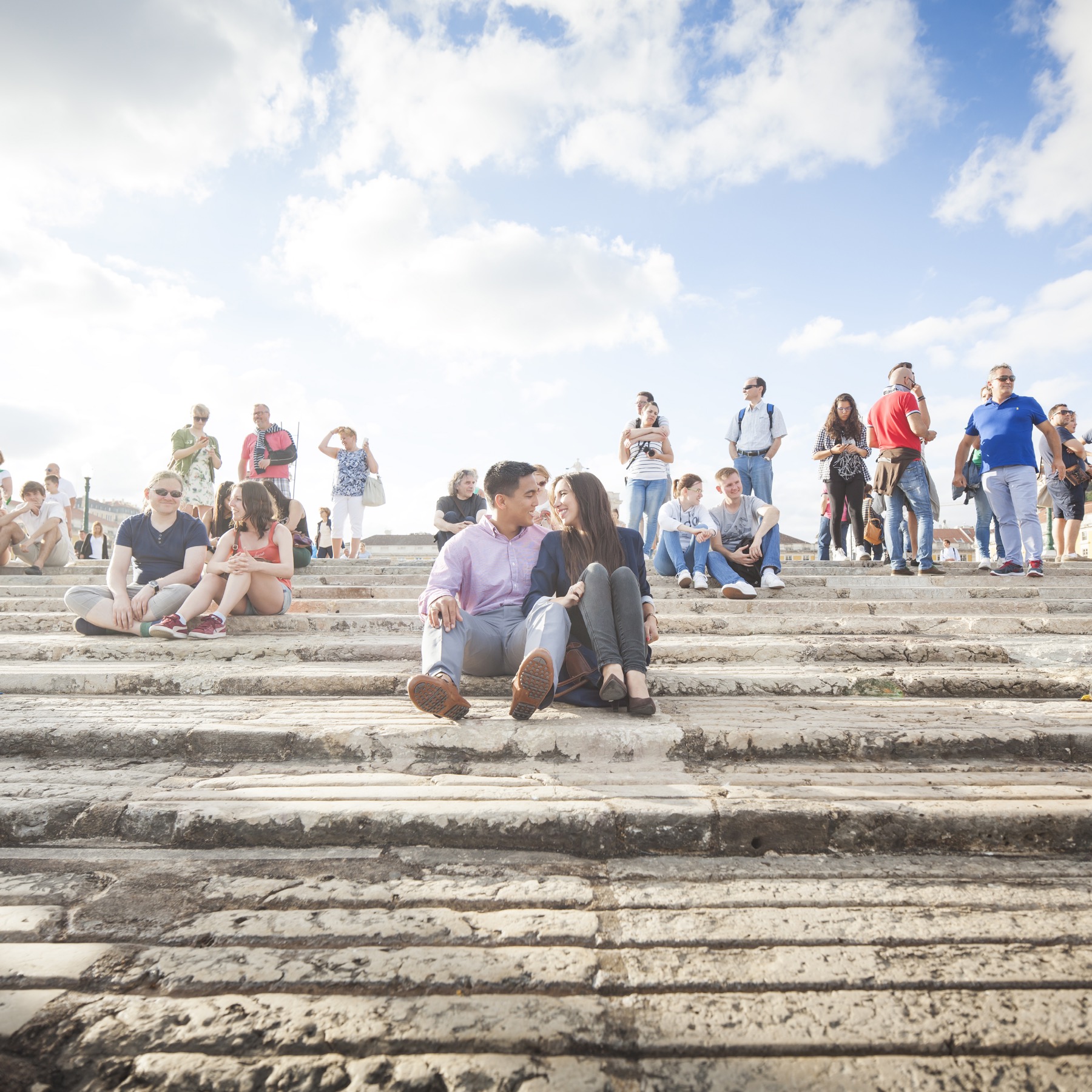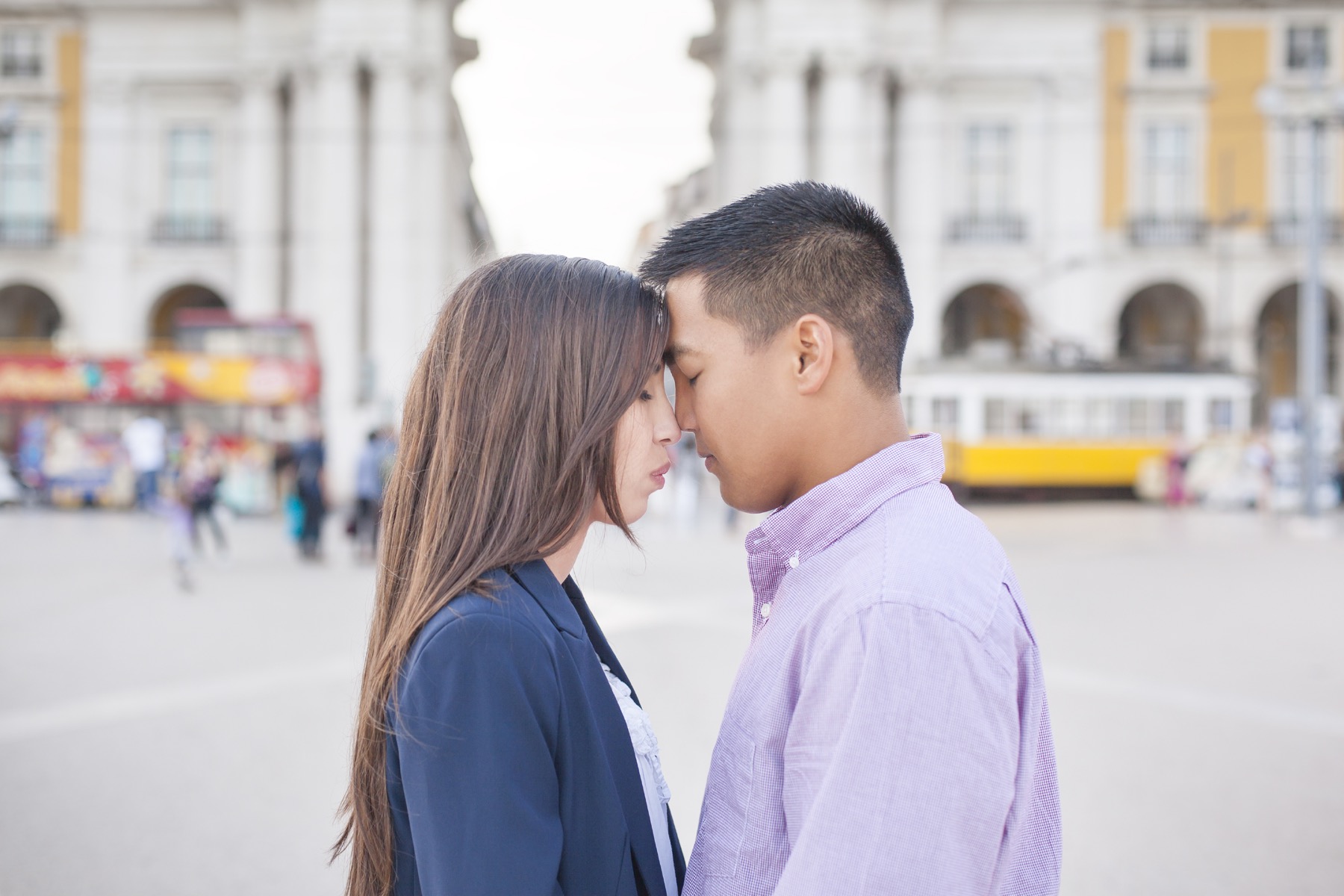 Flytographer:  Ana Lúcia da Cruz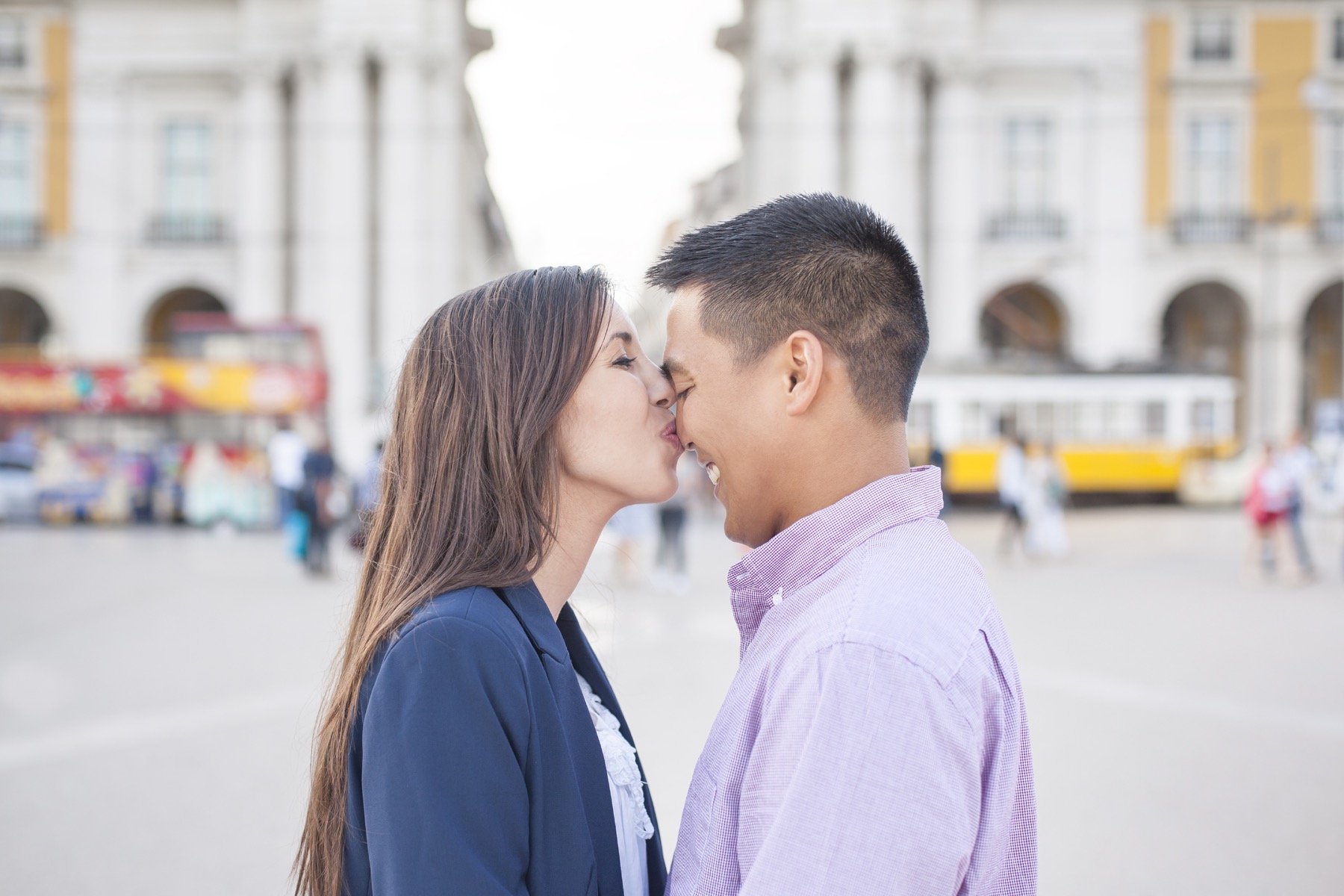 We wish these two a lifetime of love and adventures!