See more: couples – love – Amsterdam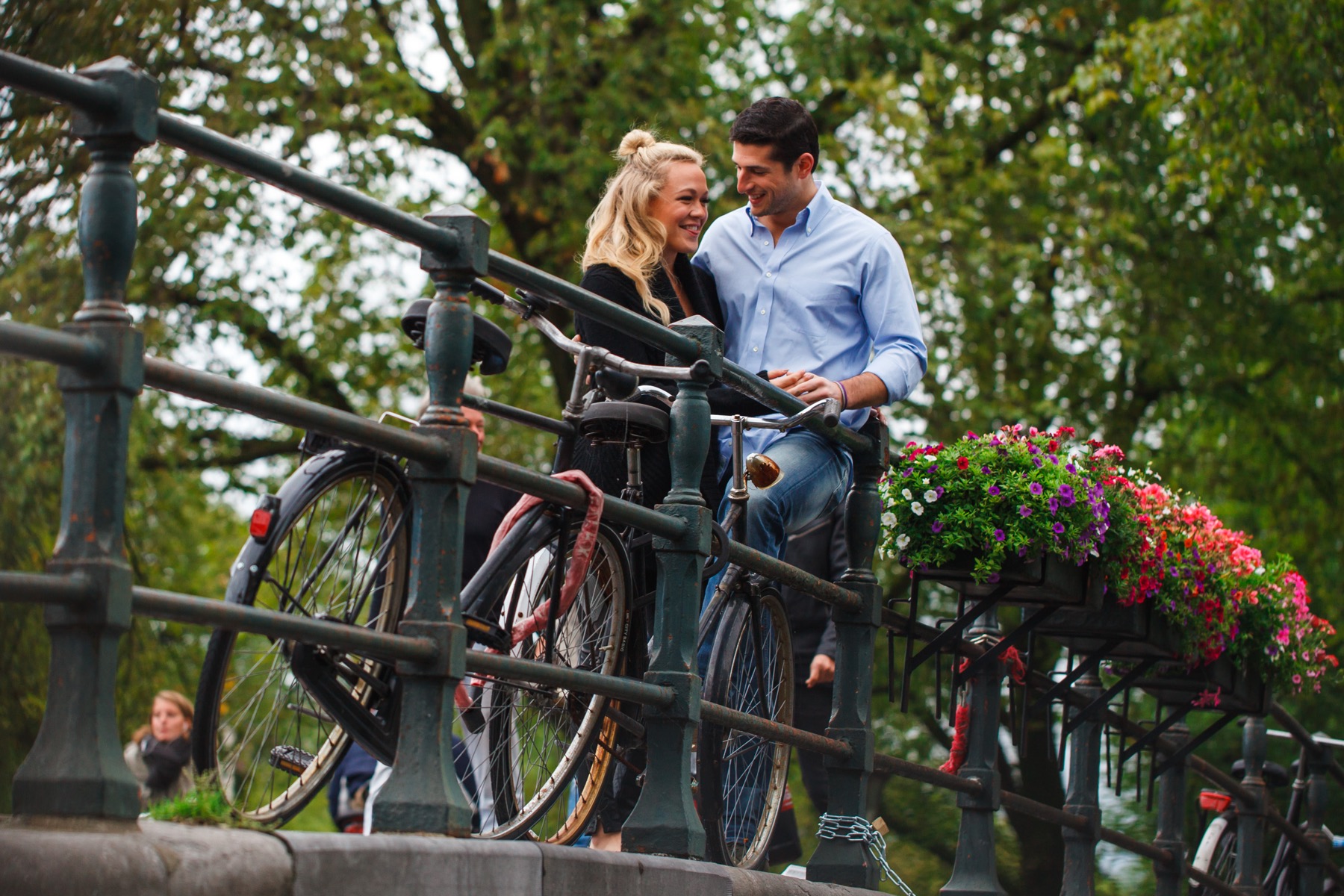 Amsterdam is known for its beautiful canals, cobblestone streets, and bicycle-friendly culture. Flytographer Marco took this loved-up couple on a tour through some well known and up-and-coming neighbourhoods in Amsterdam, the Jordann and Prinsengracht. Join us as he takes us through the hidden streets and history of this iconic area, and get inspired for your shoot in the city!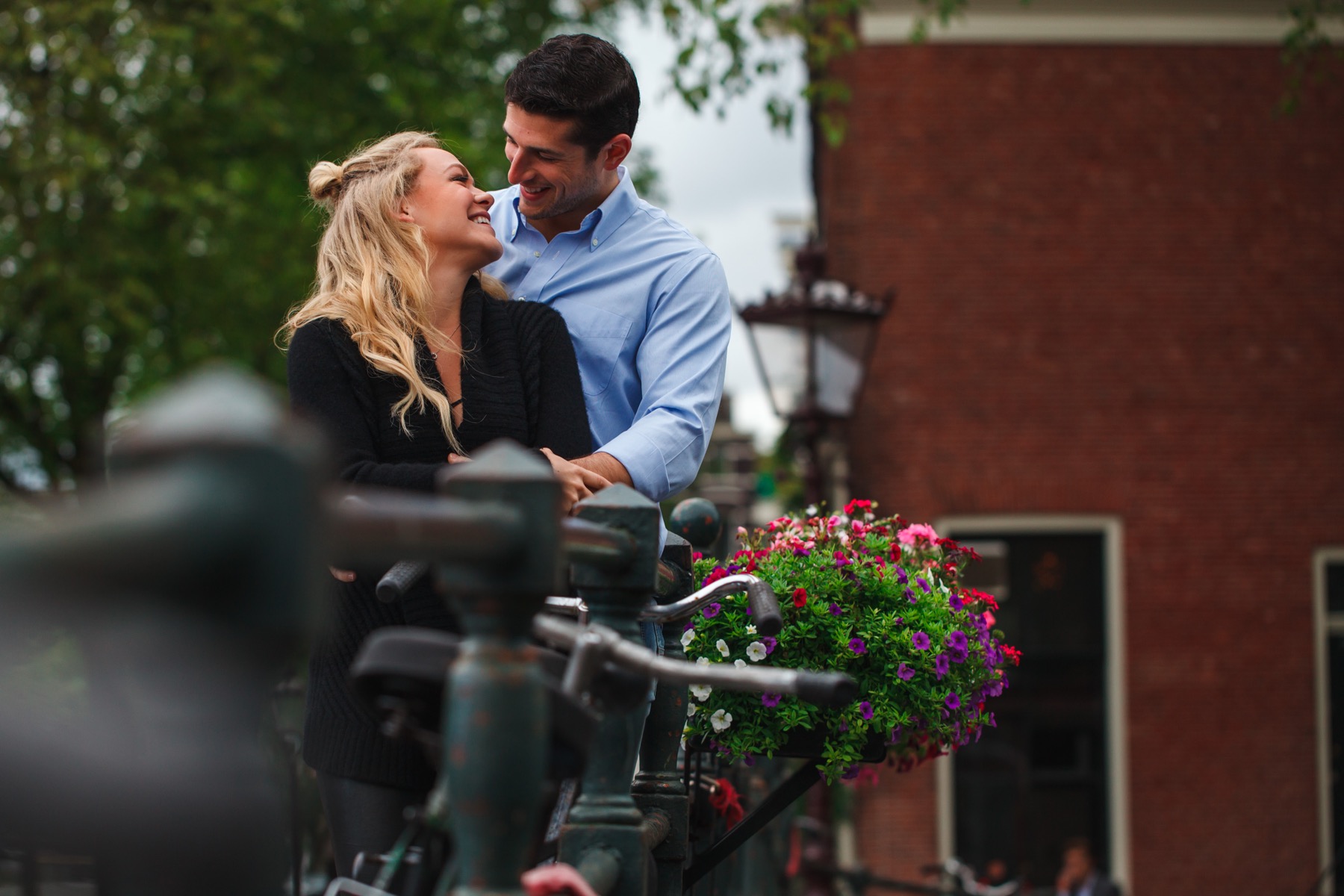 "We started out at the Noordermarkt square. This square is located at the Prinsengracht, which is one of the four most well-known canals in the city centre.
It's also located on the border of the most cozy neighbourhood in Amsterdam: the Jordaan. Small streets, small houses, small canals and amazing little shops and cafés. Mackenzie and Brian joined me on a little tour through a couple of these streets. But we spent most of our time in Prinseneiland (Island of the Princes), a 5 minute walk from the Jordaan. It's located behind the train tracks which makes it a neighbourhood that's not too busy with tourists (unlike the Jordaan).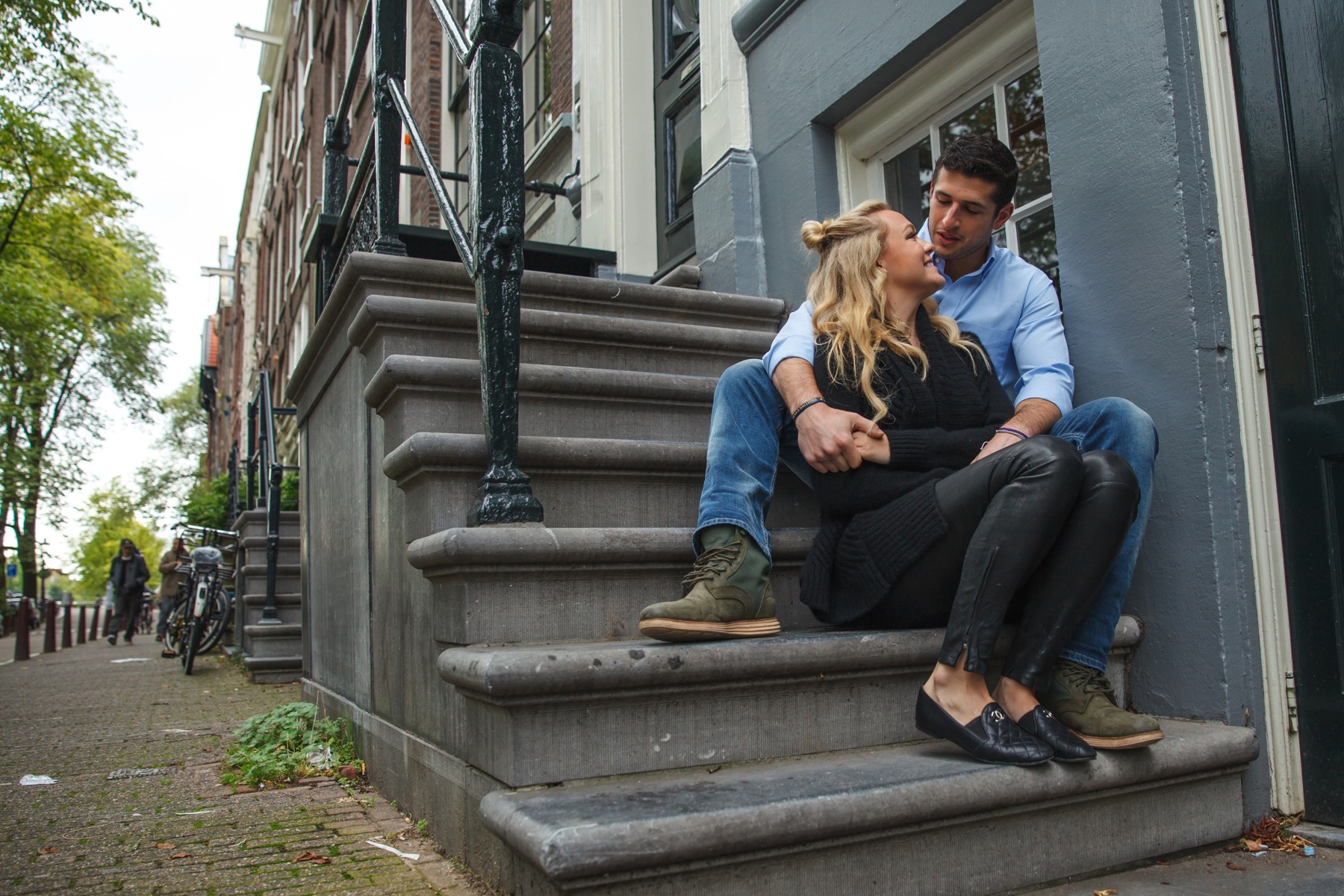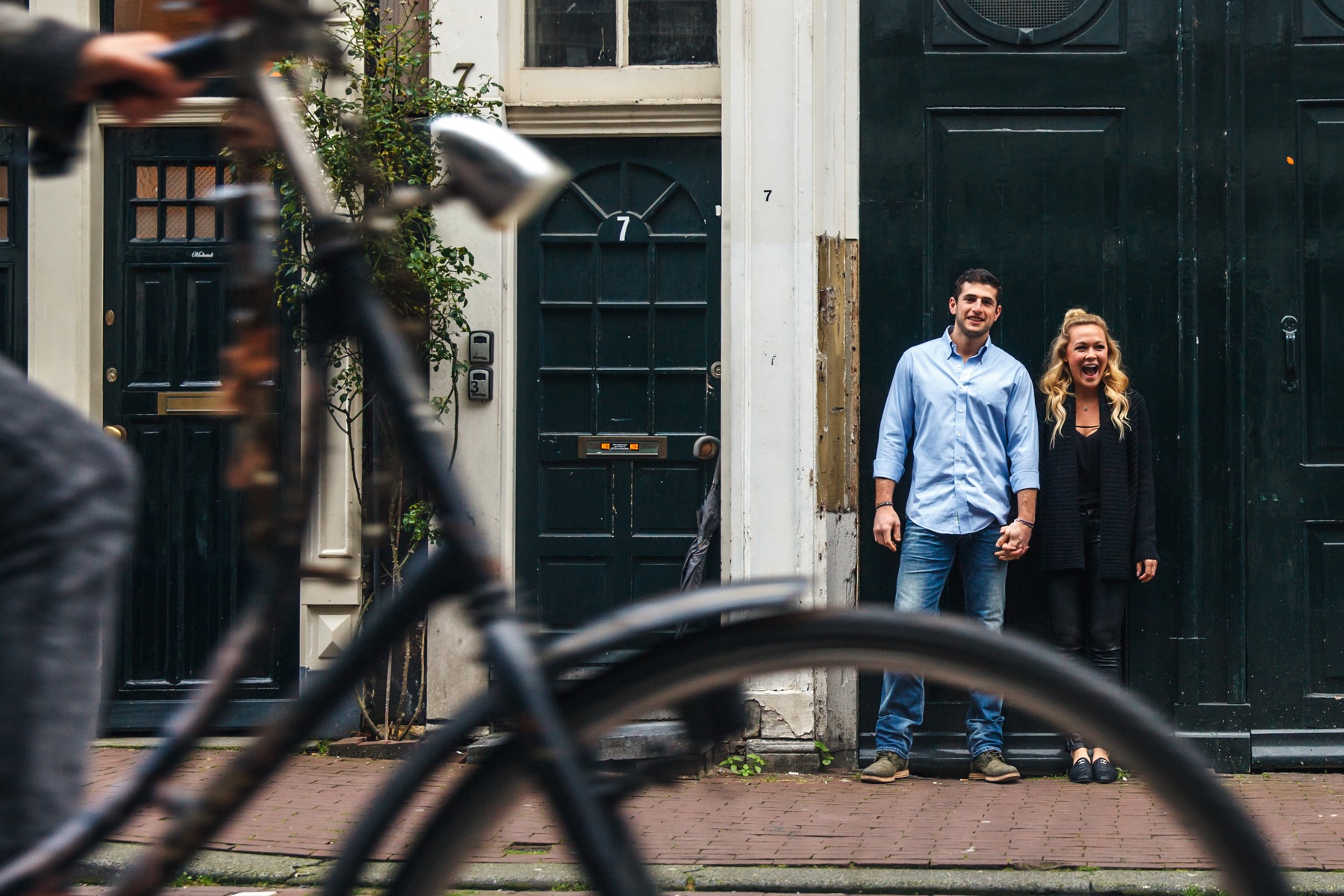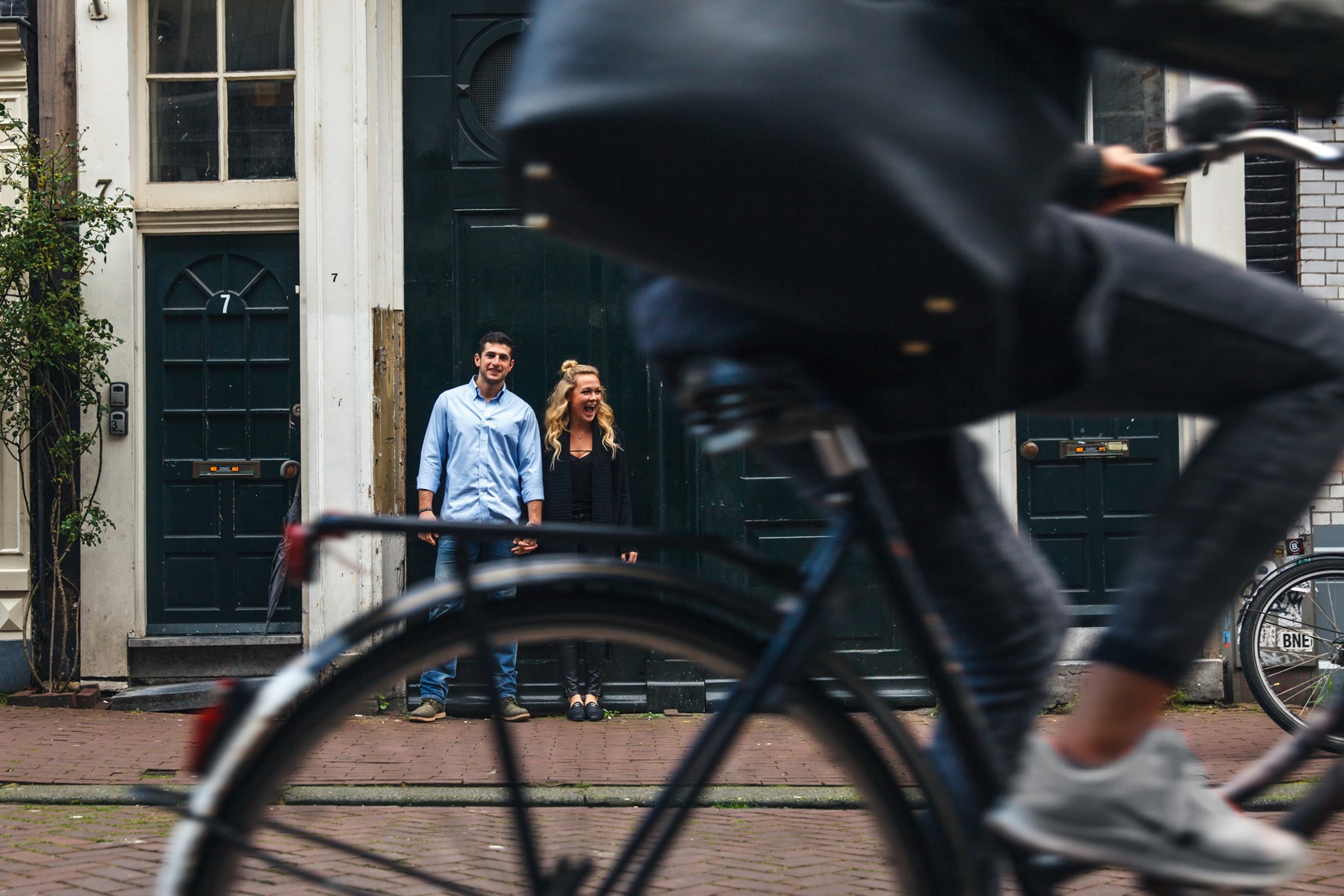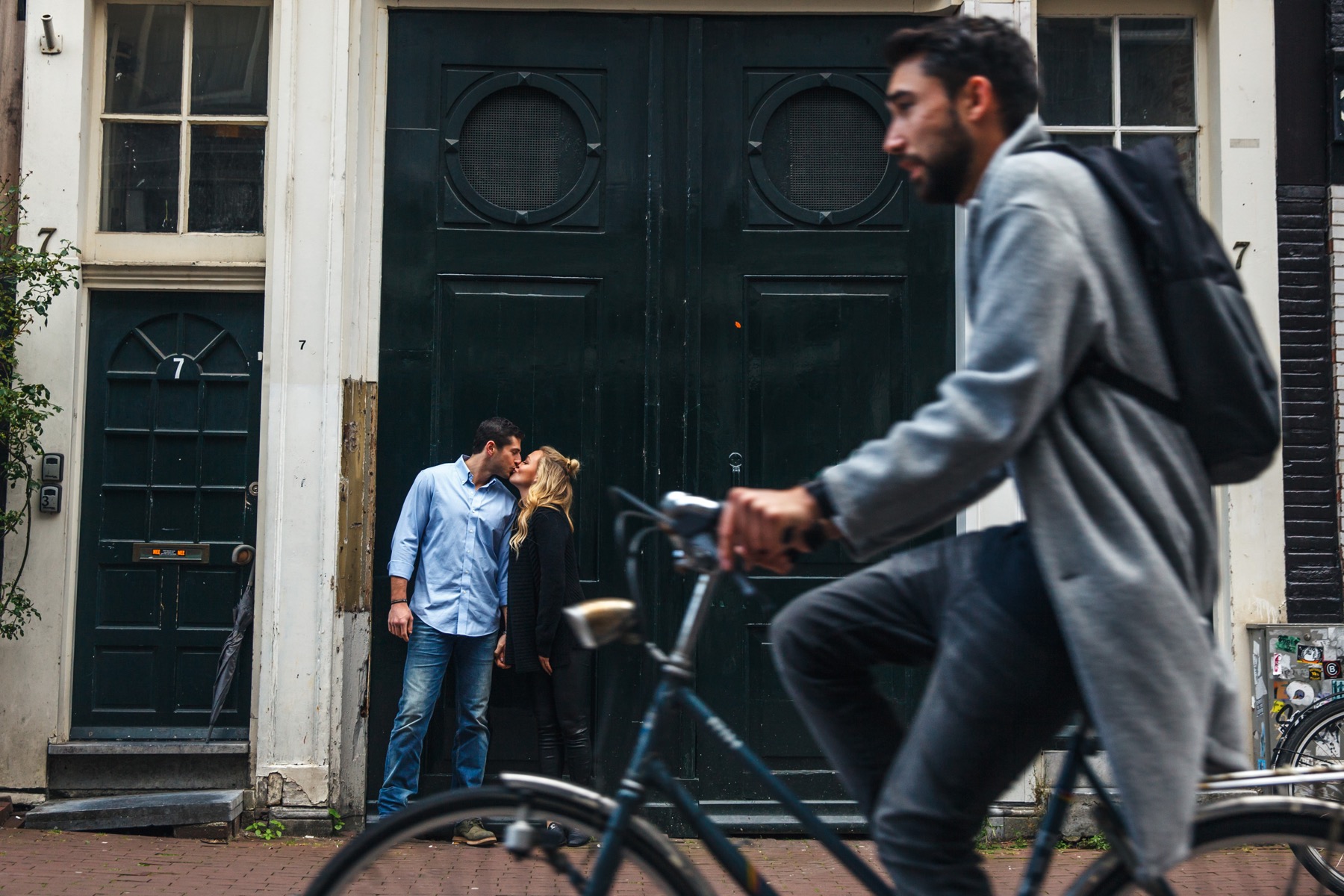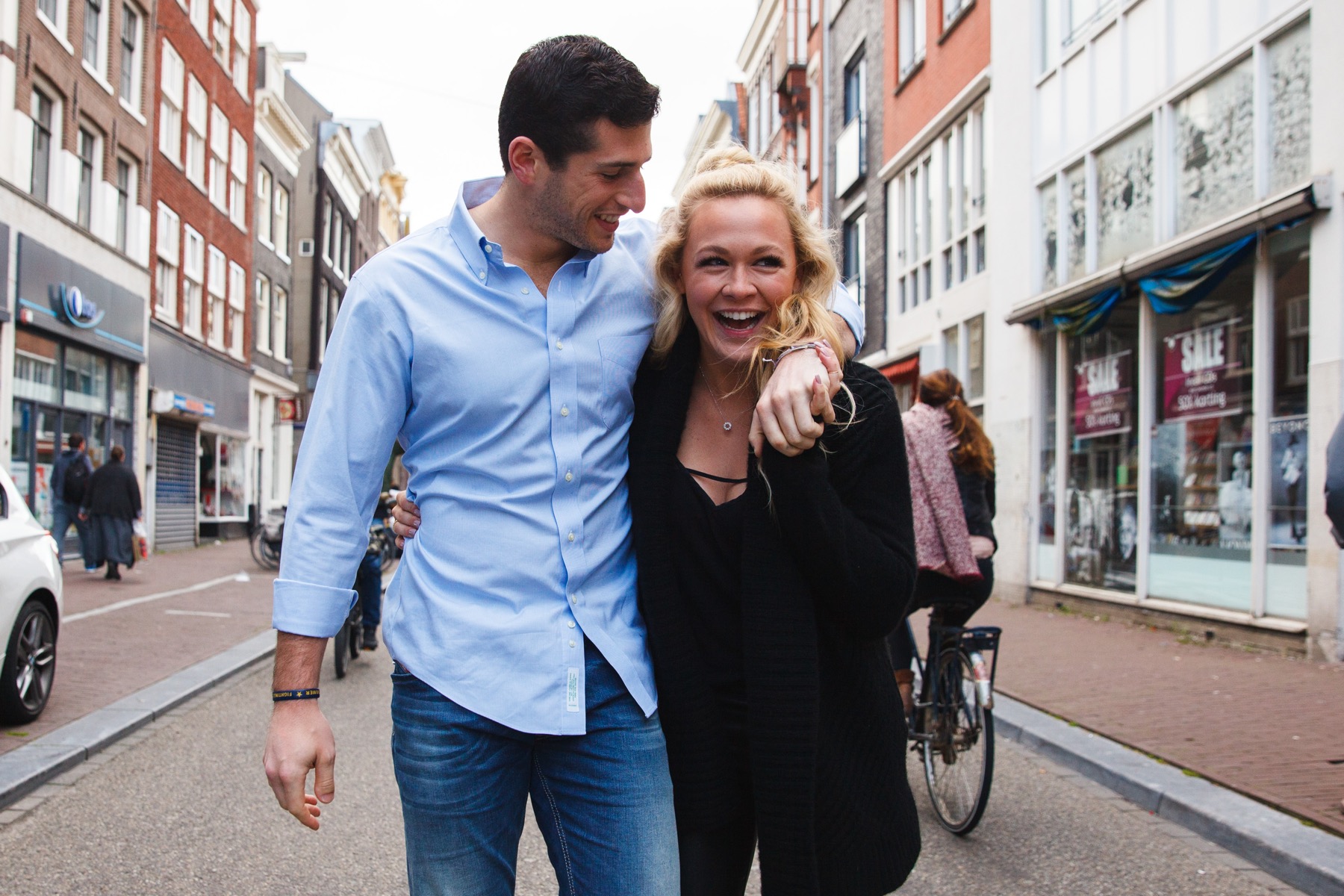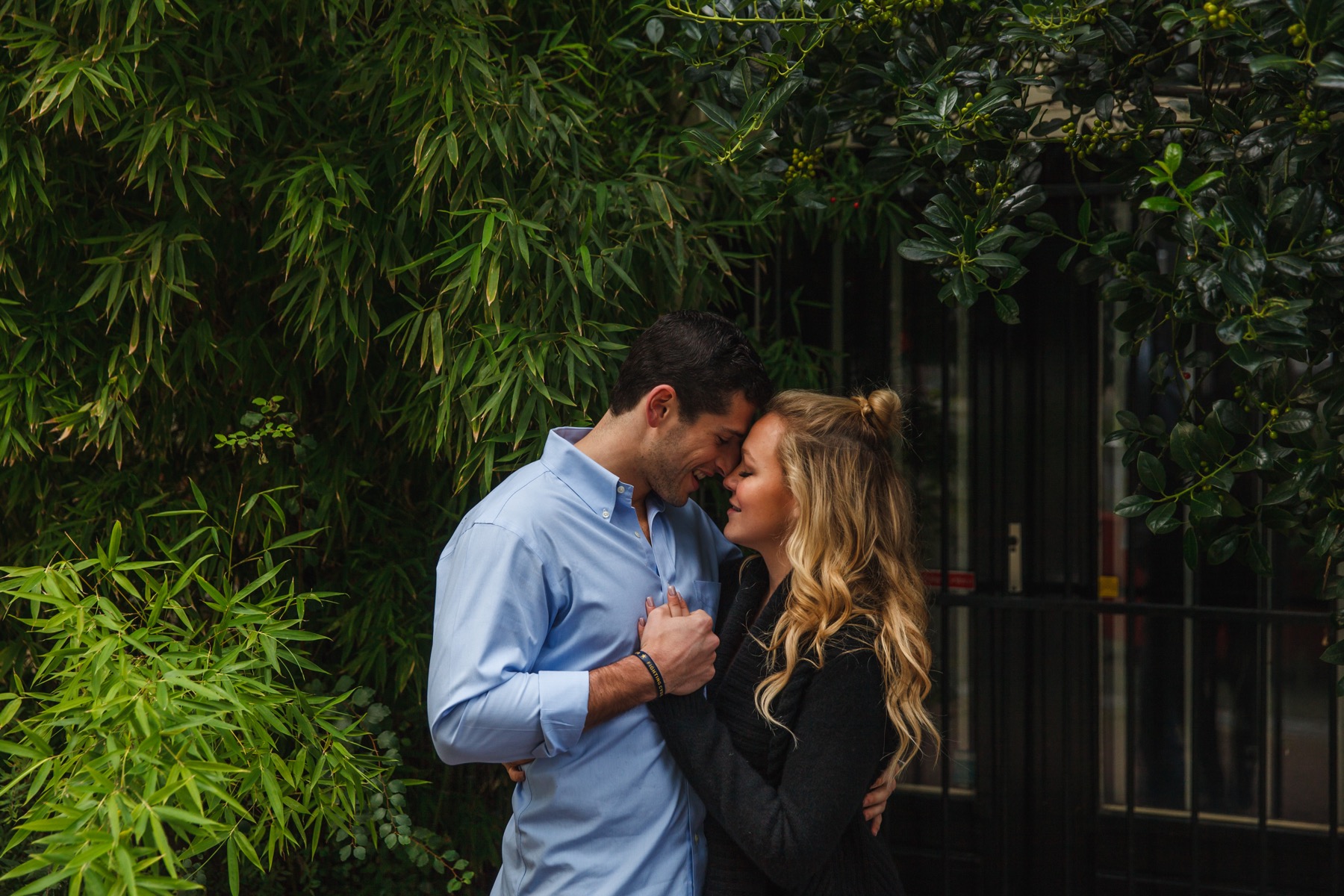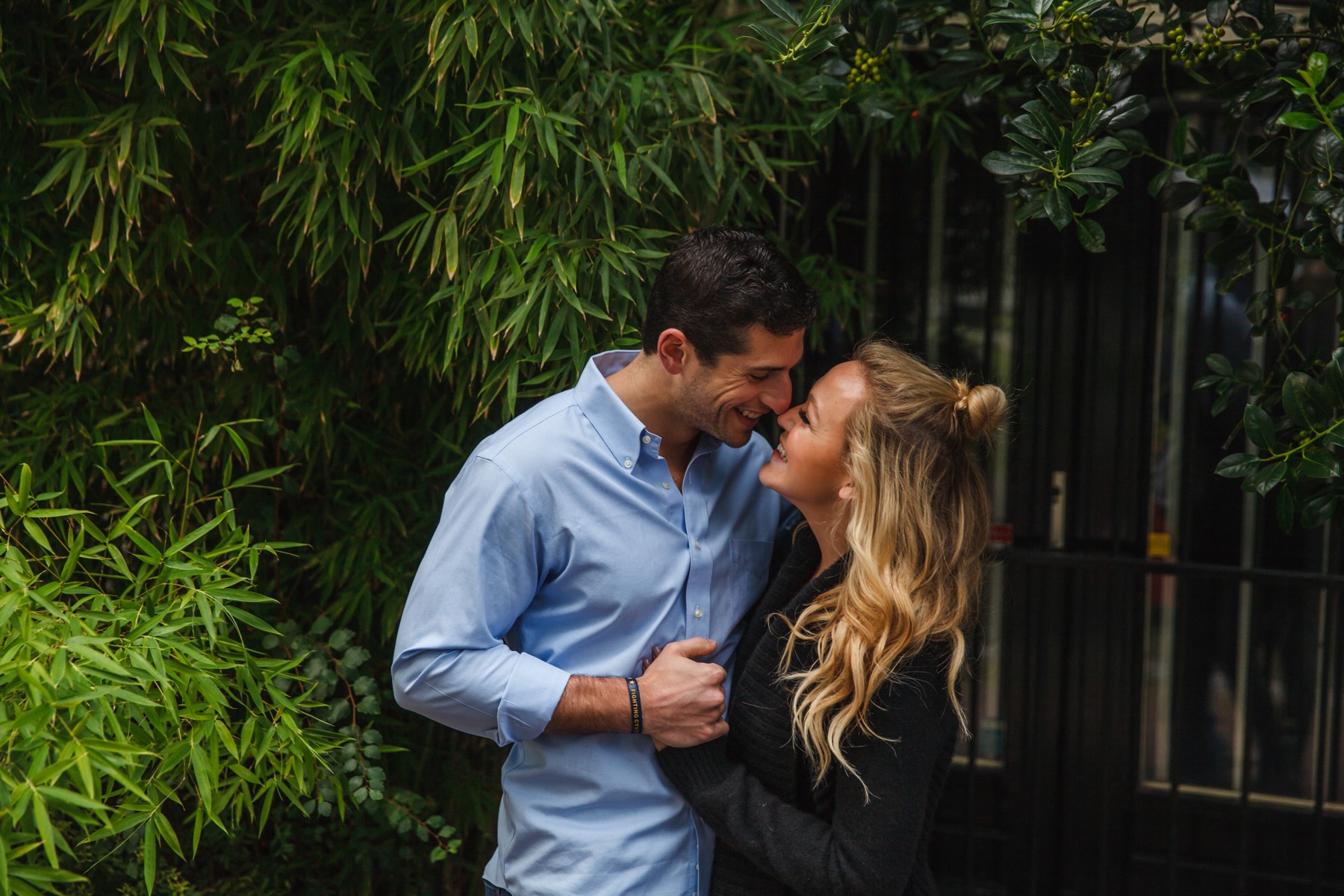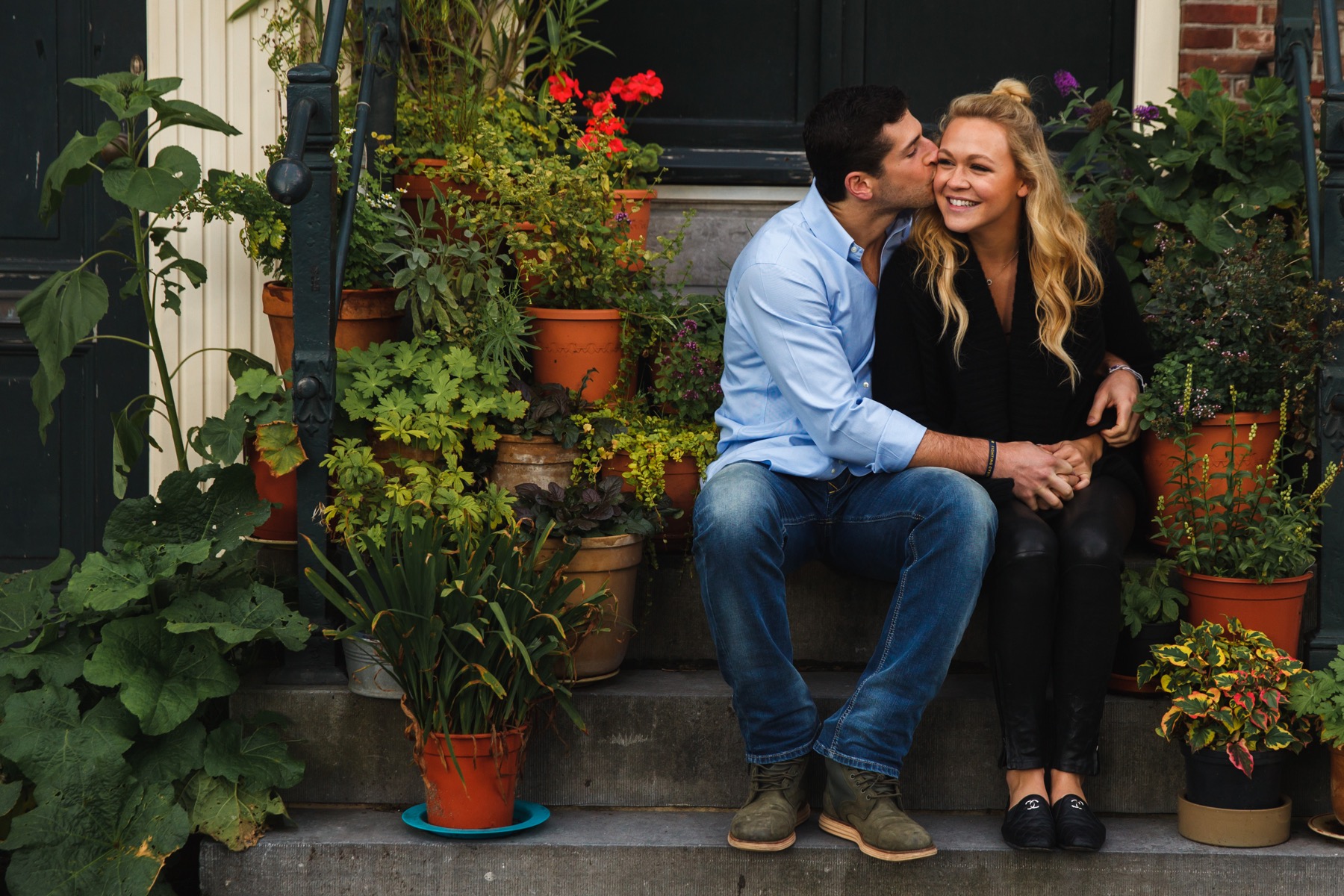 "My best tip for visiting Prinsengracht is to come back when there's ice on the canals. This area is THE most magical place to go ice skating. No need to bring a map – get lost in the little streets. There's always something to discover. Experience local life and visit a typical Amsterdam old 'bruin café' (brown café) and have a beer. Before you go, google the several hidden courtyards in the Jordaan. They're accessible, but they're hard to spot if you don't know where they are. Once there, you'll find yourself in a quiet garden in the middle of the city!" – Marco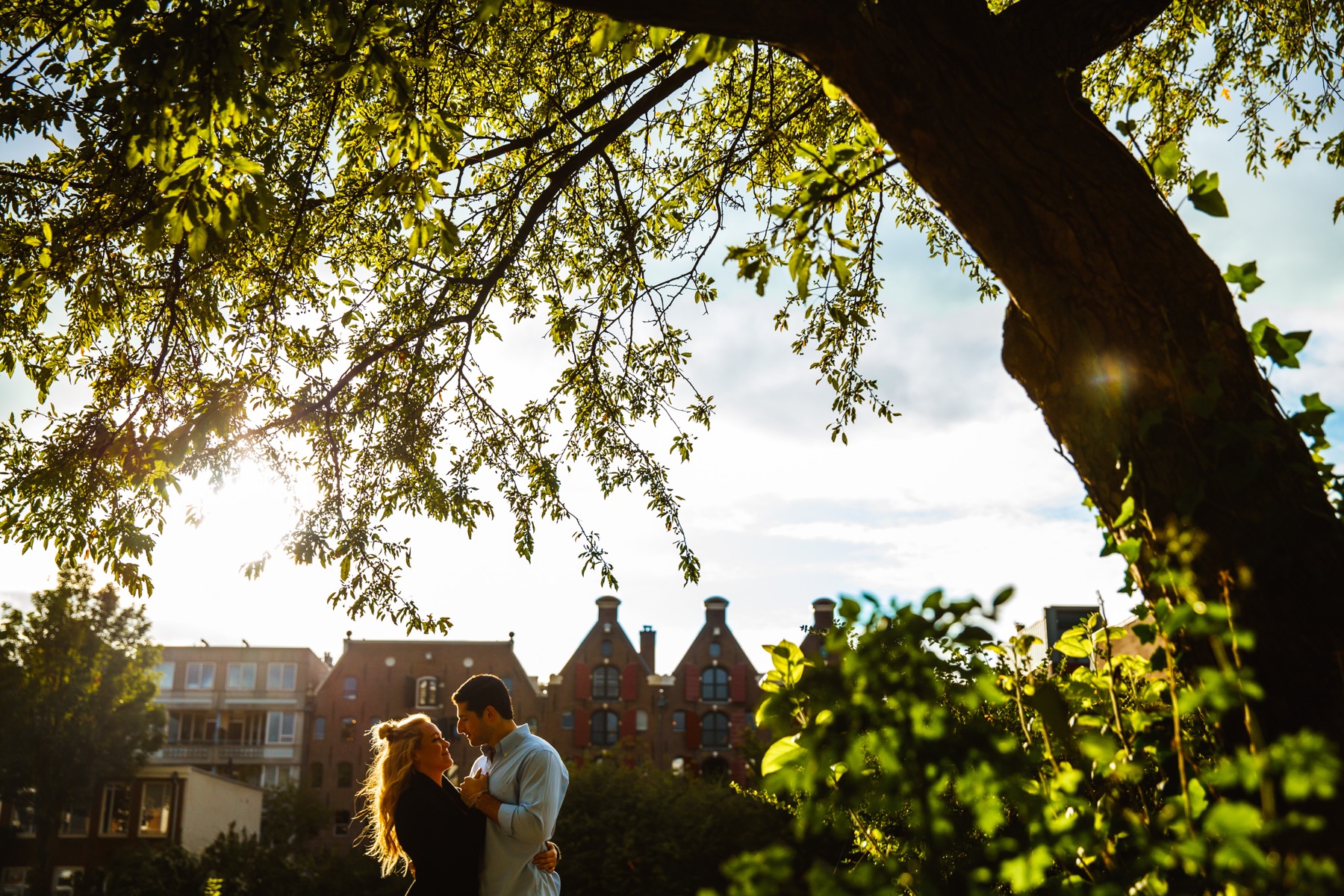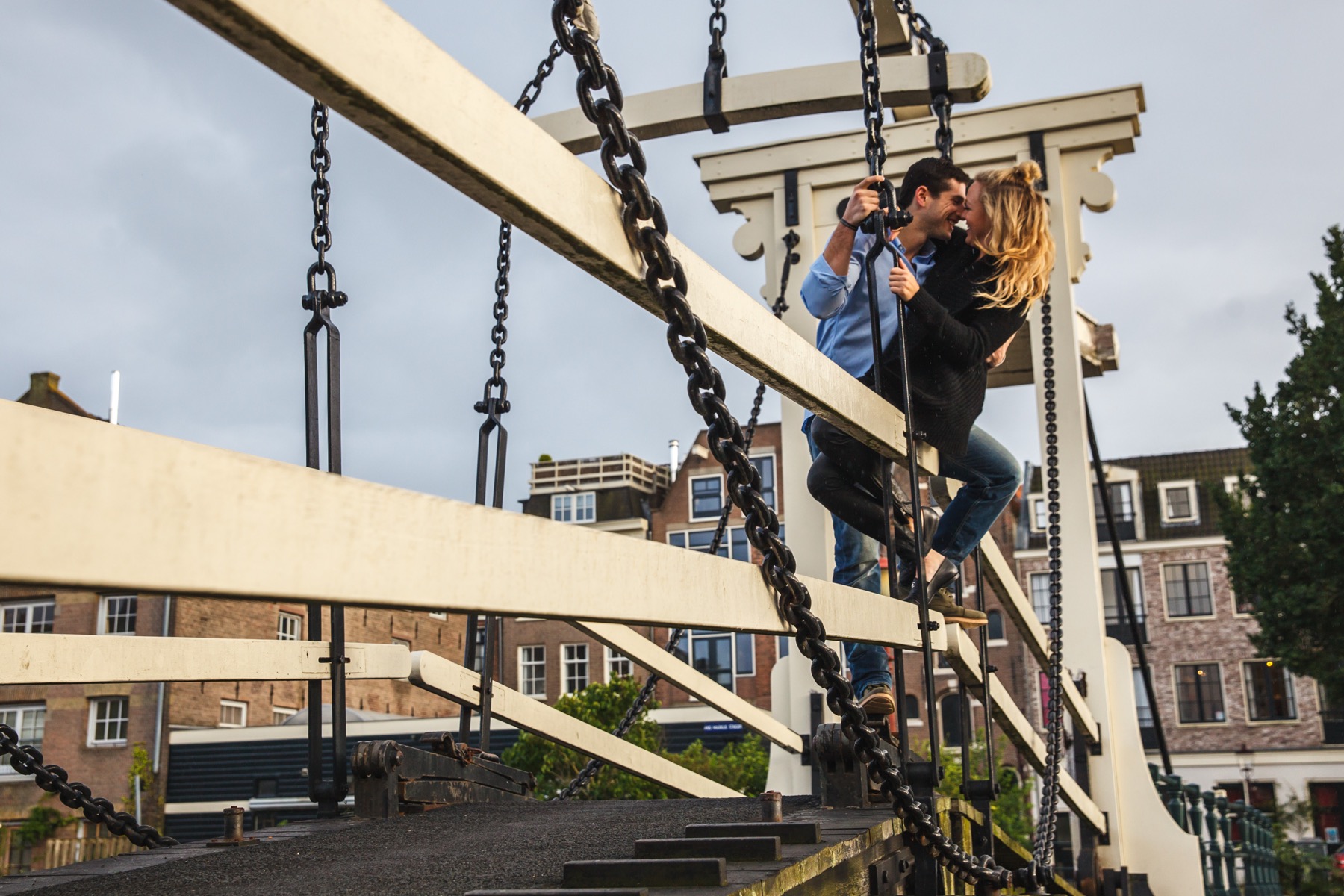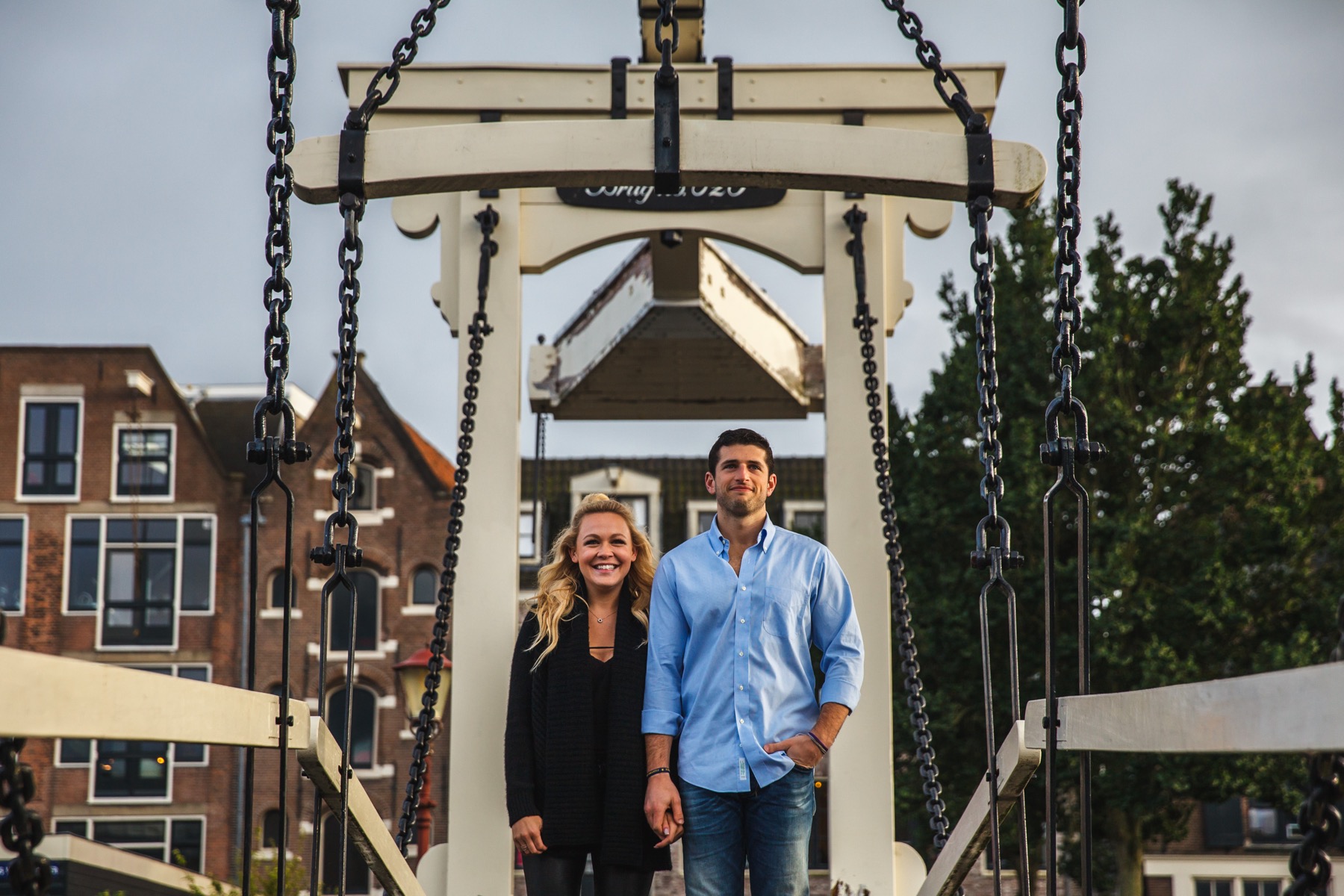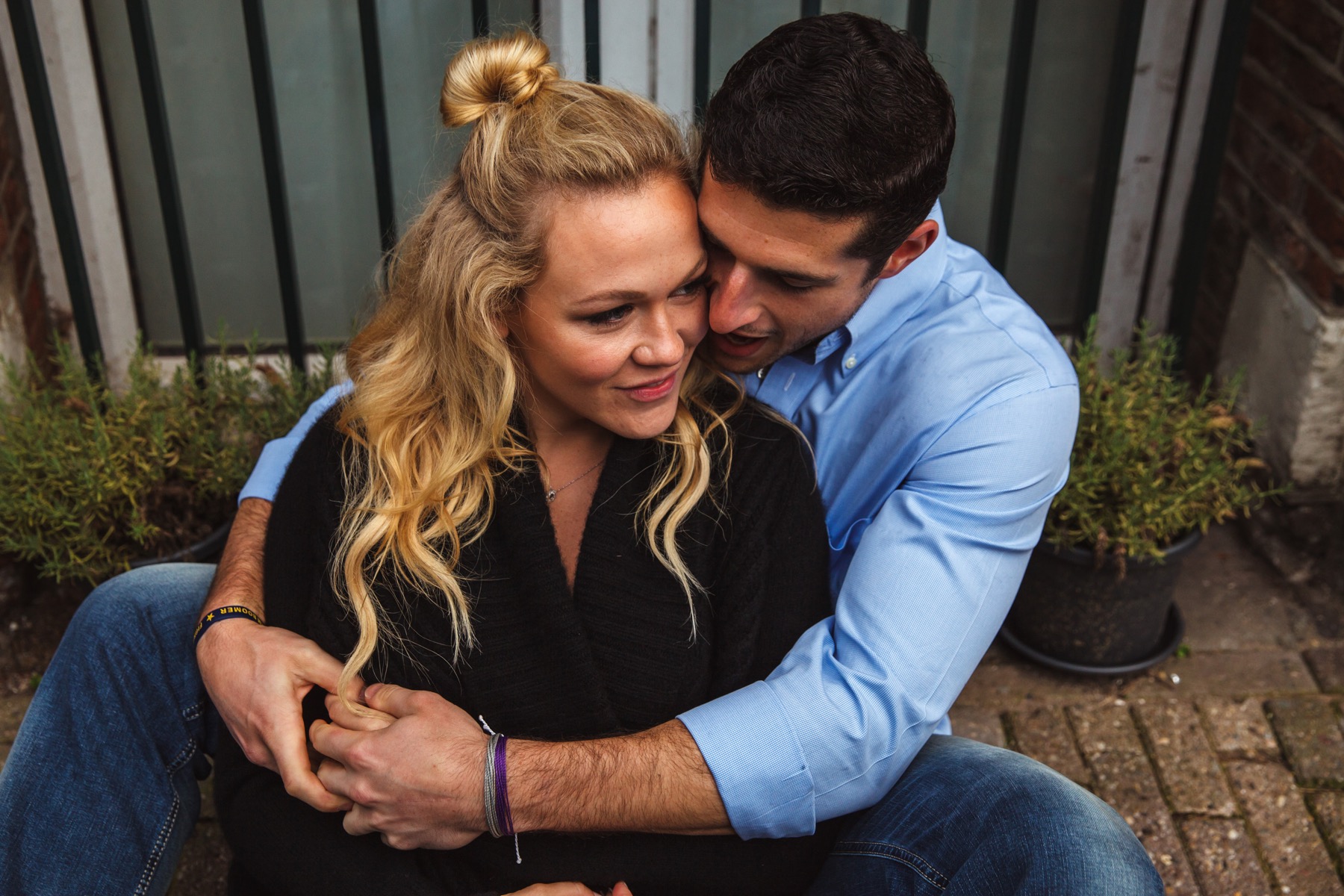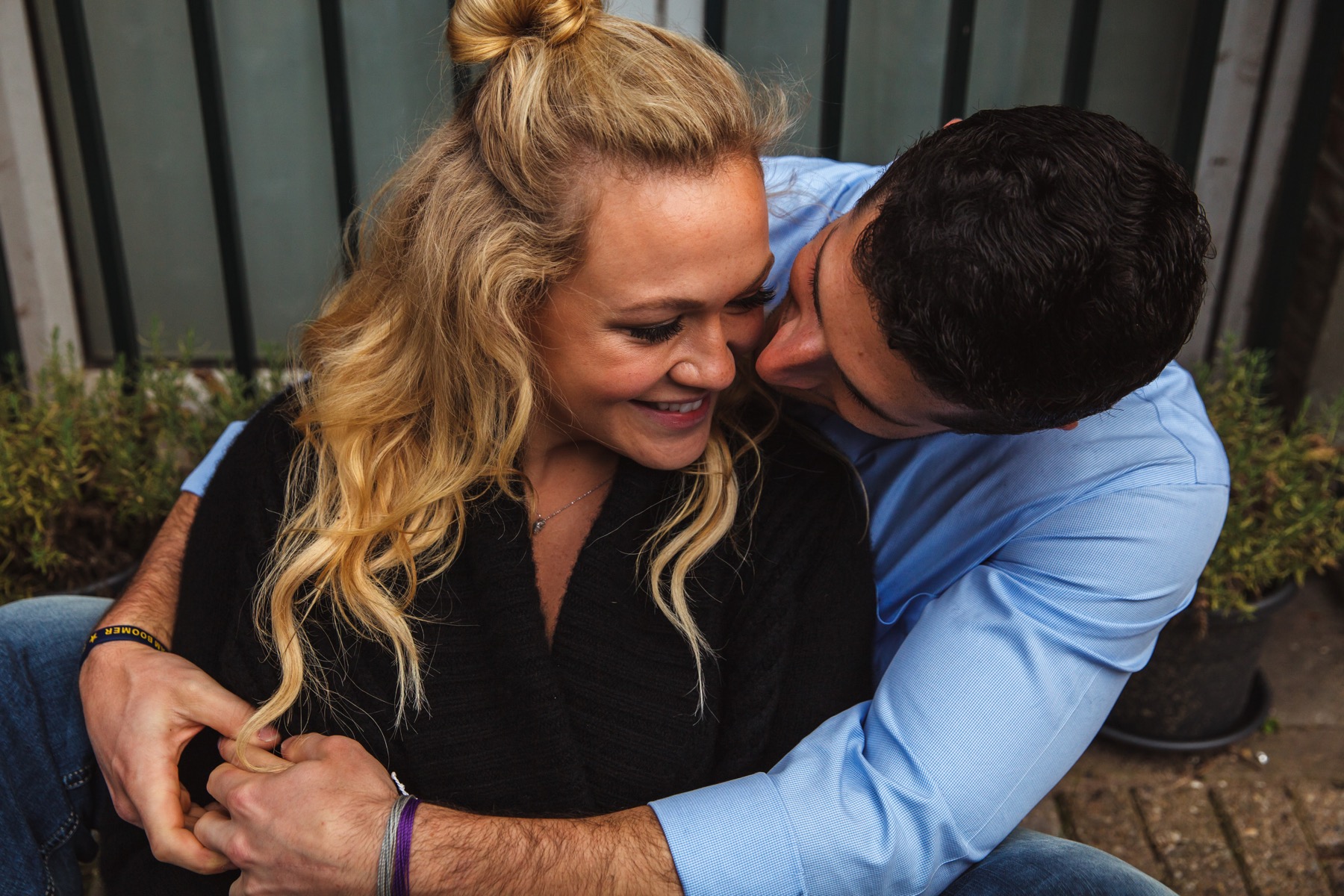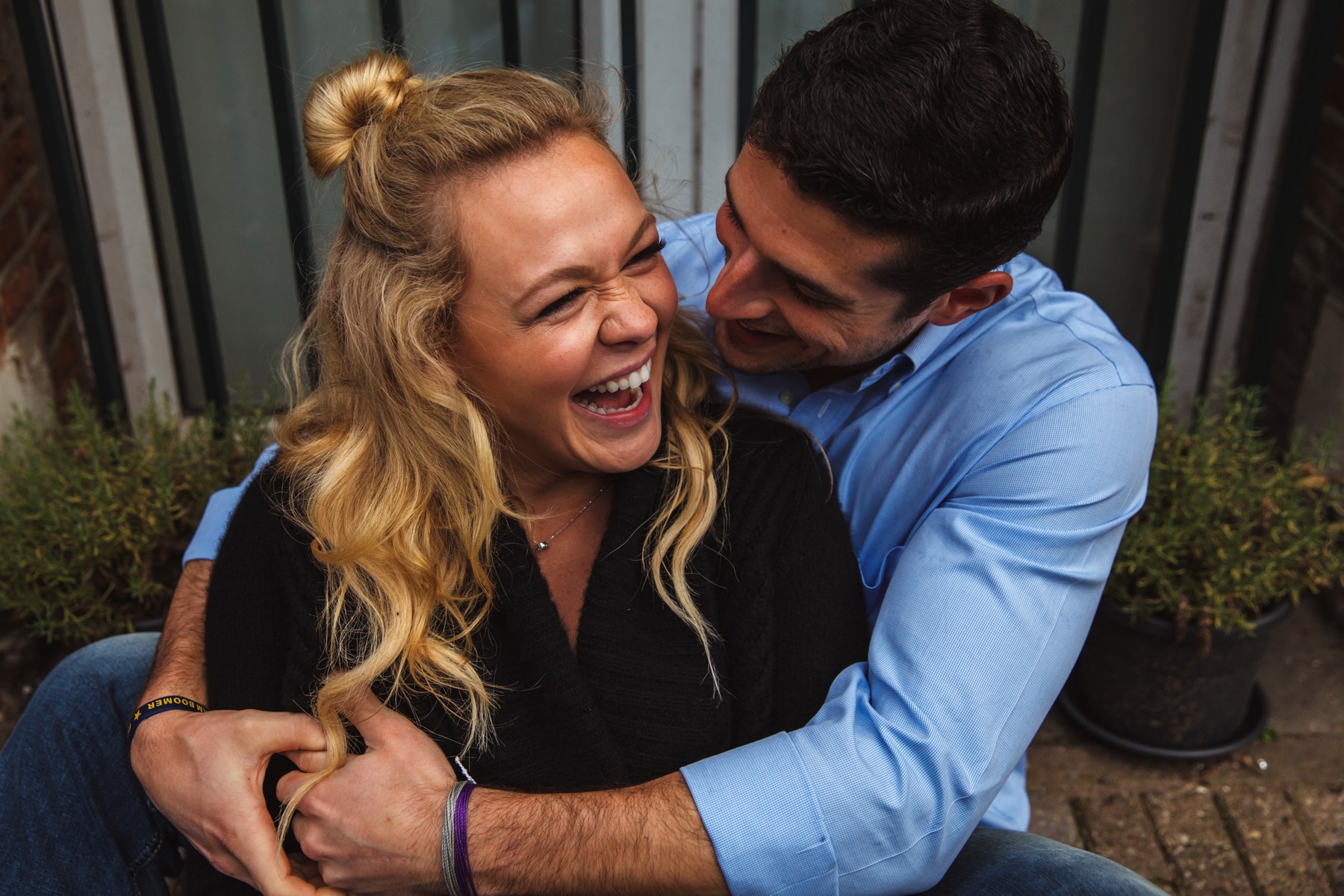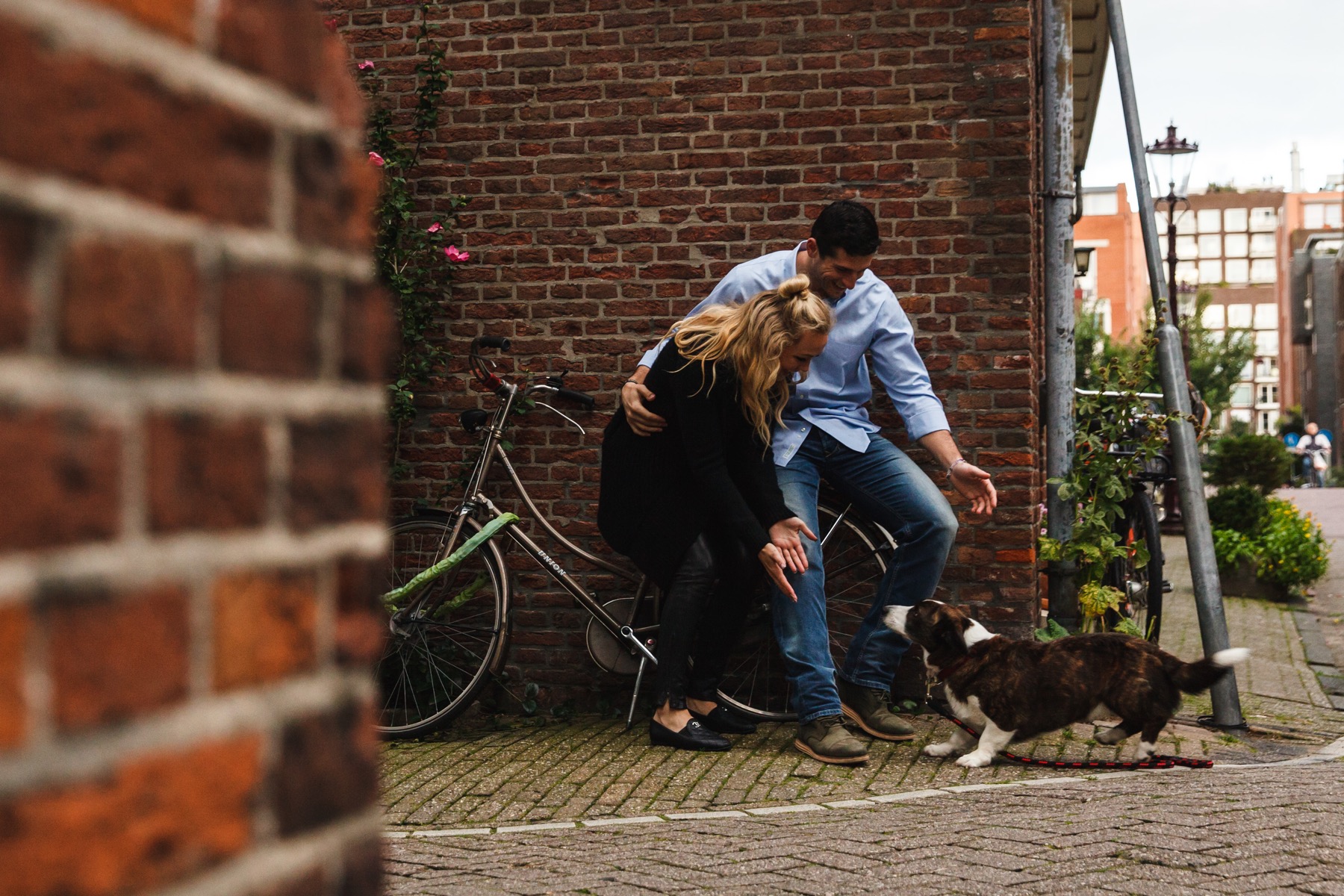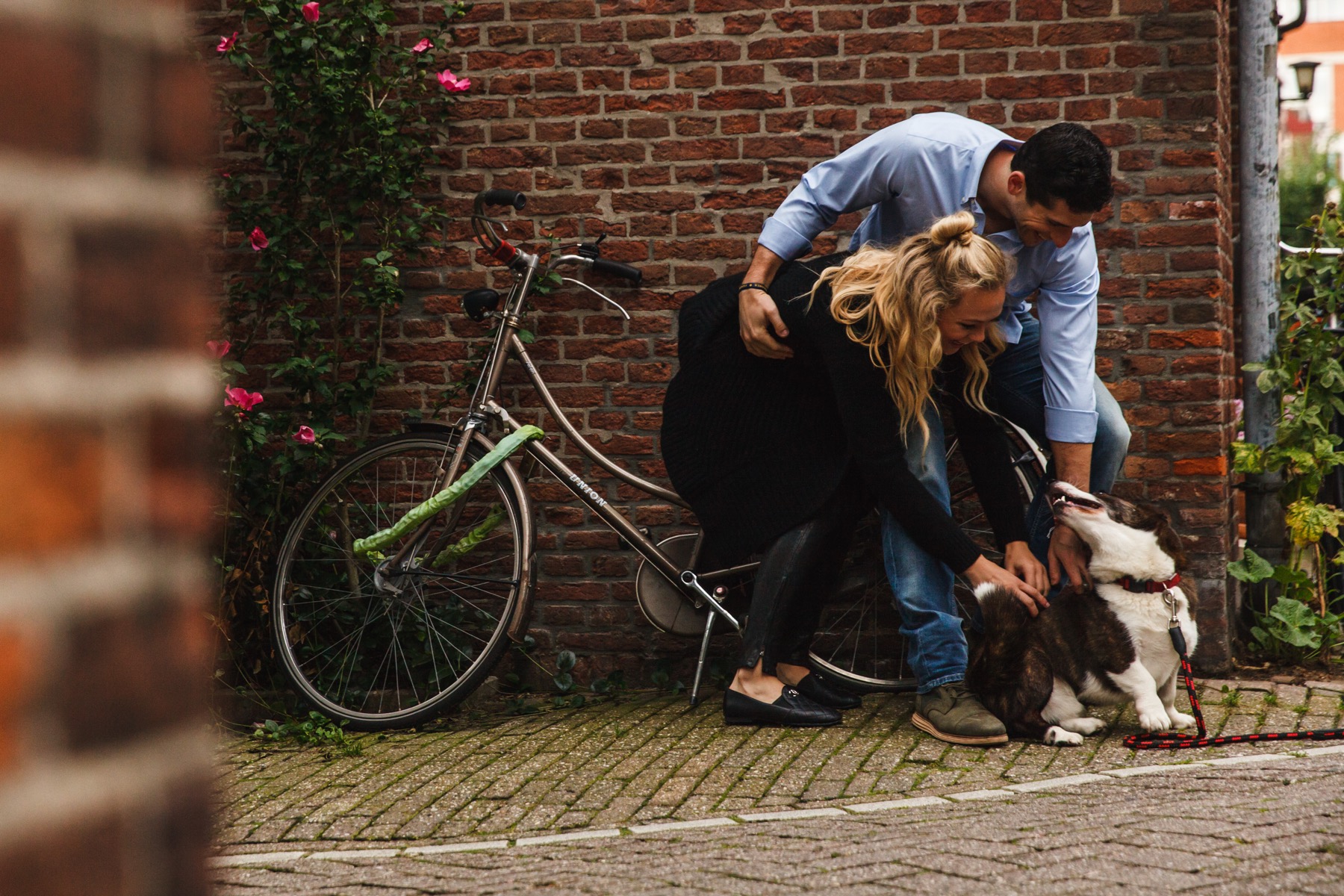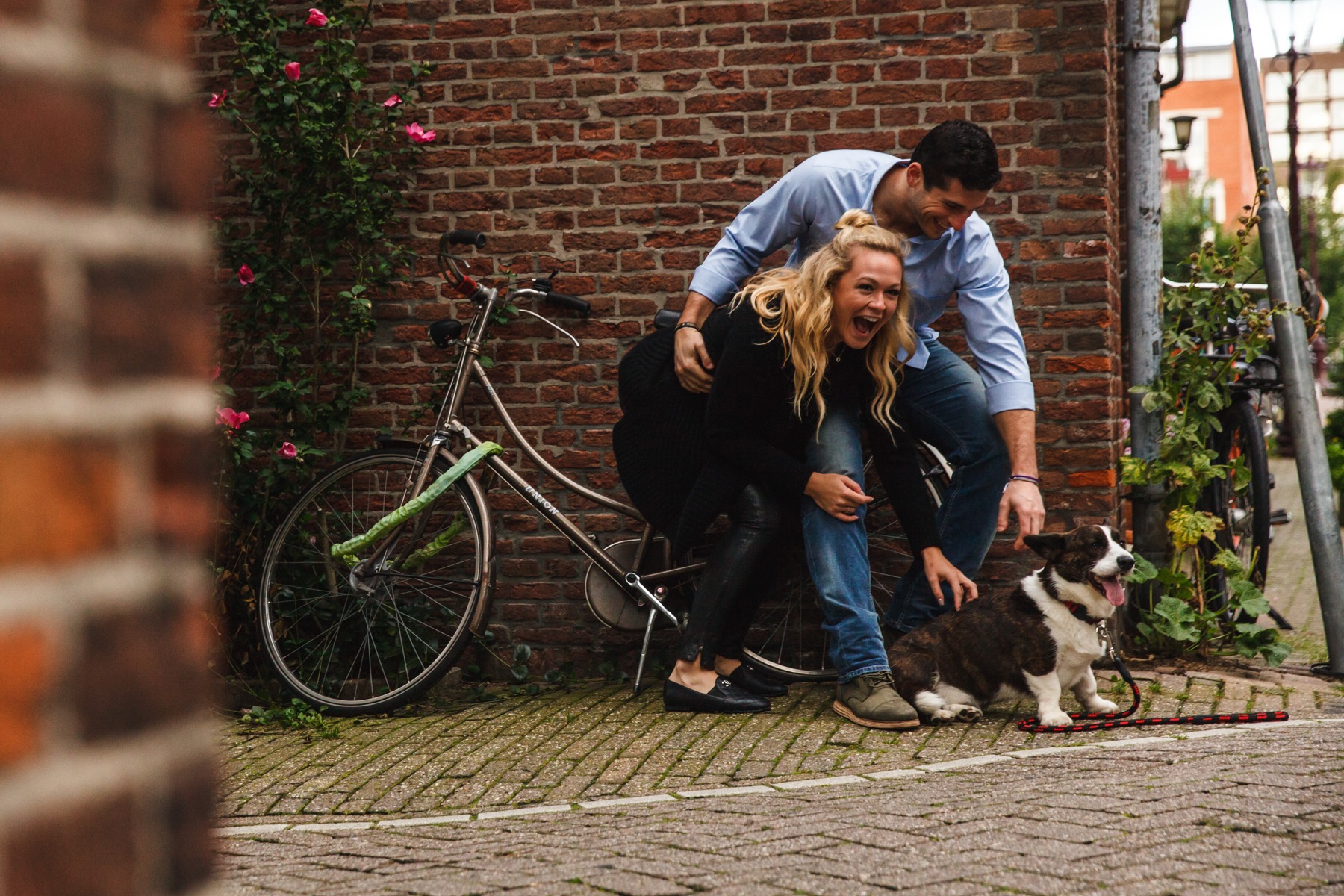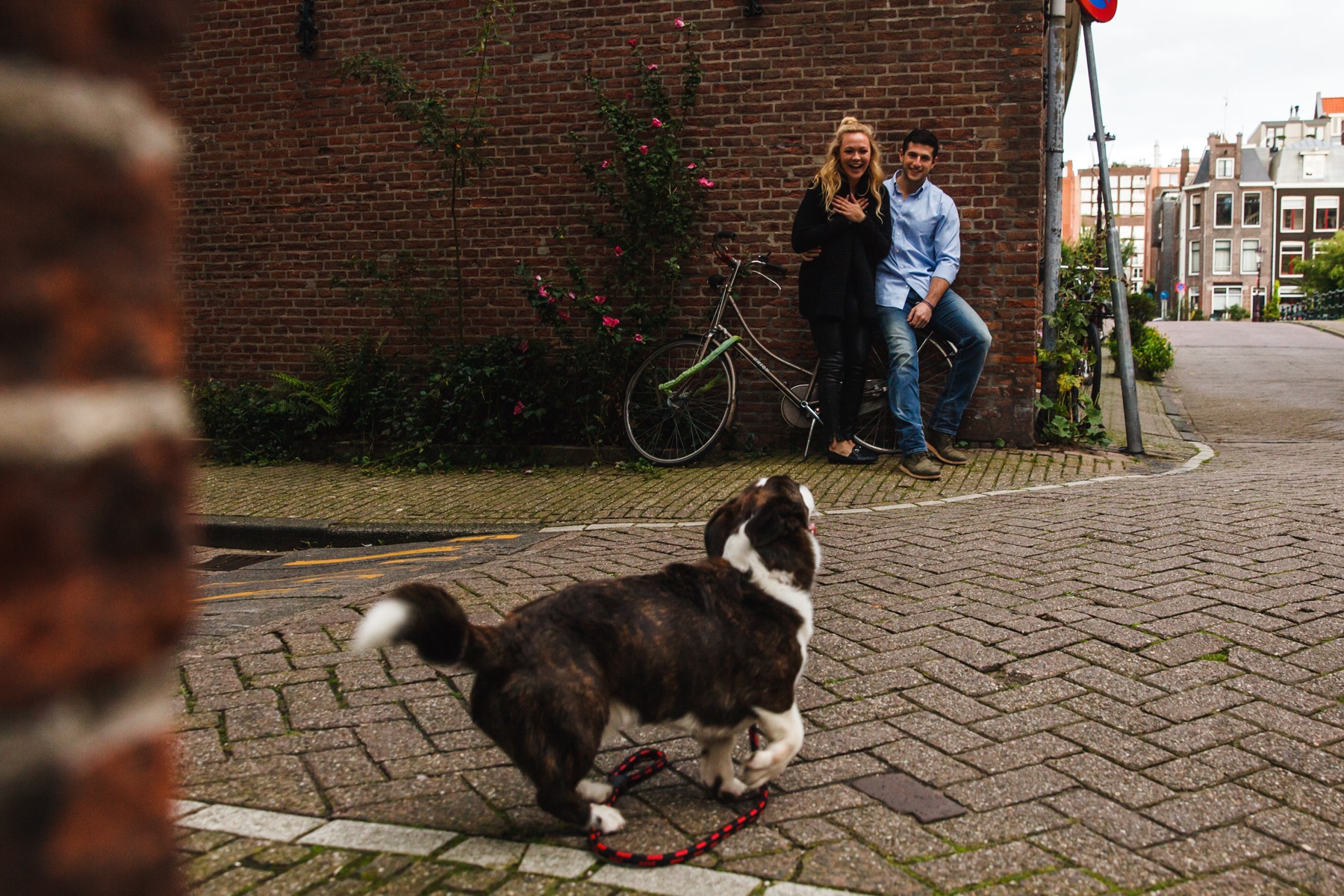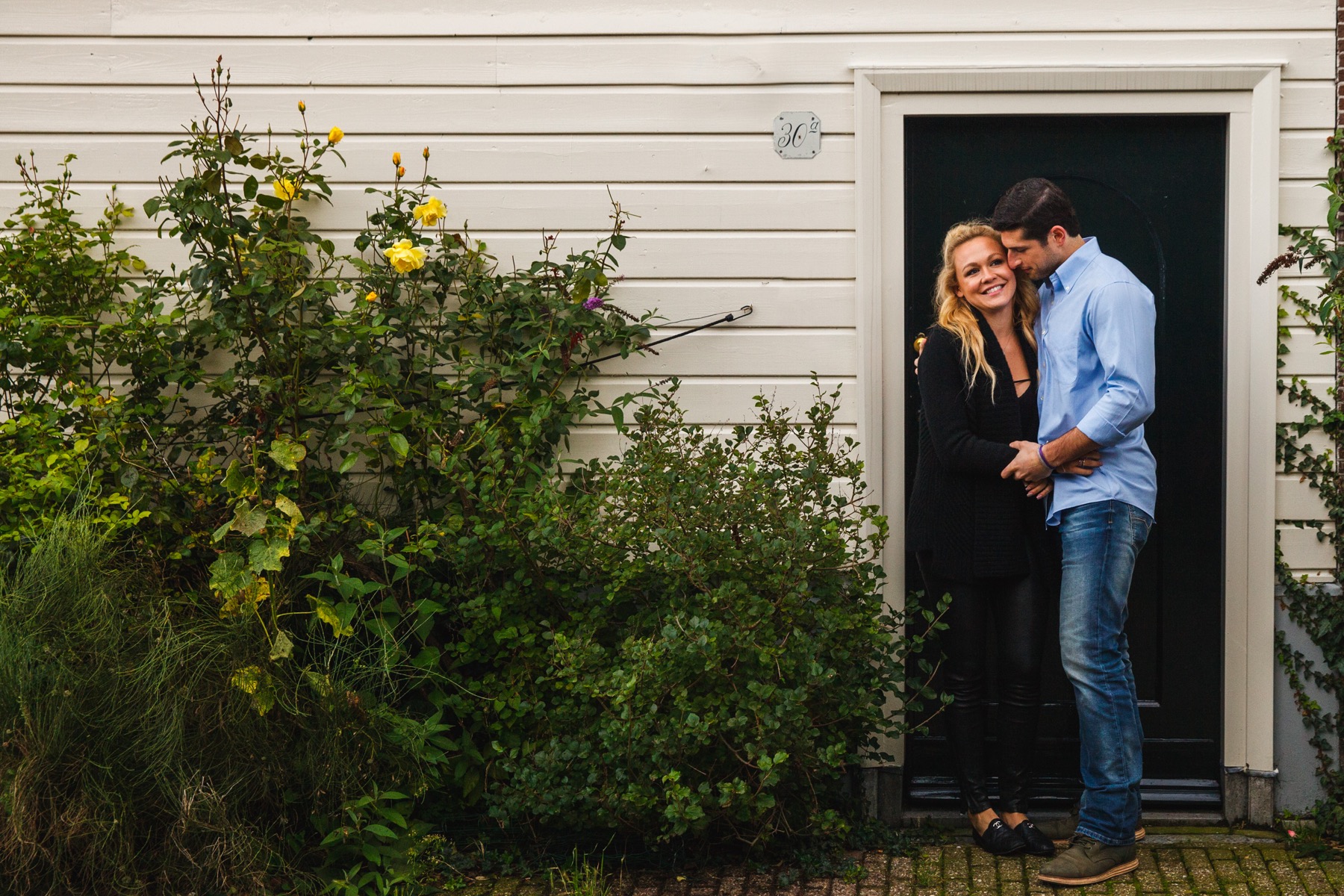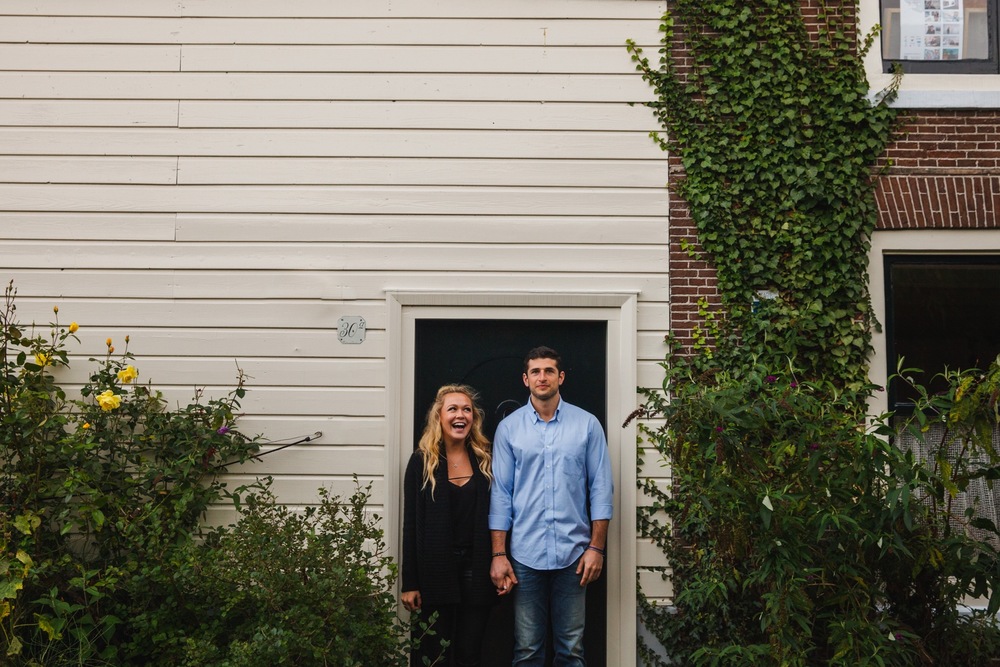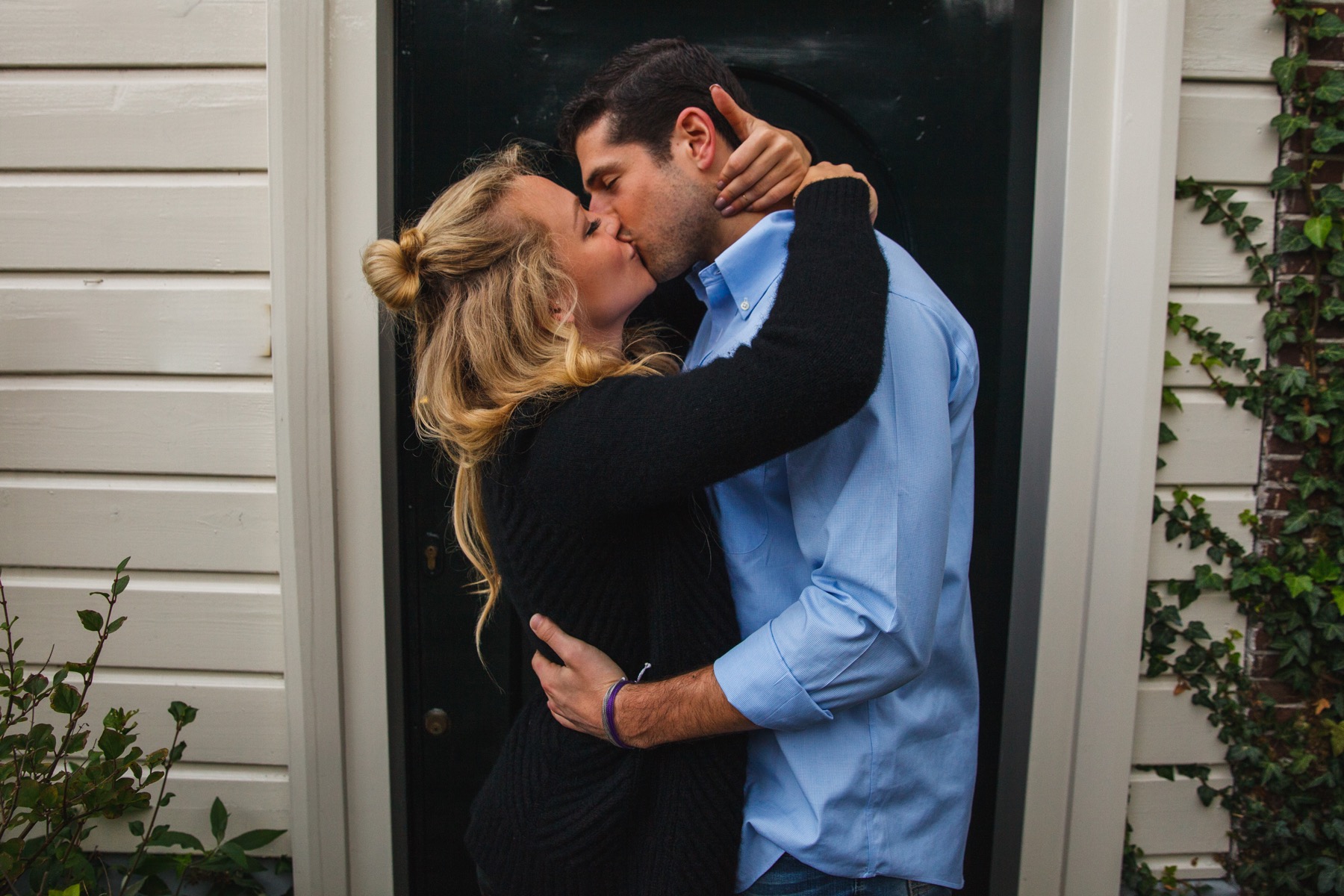 For more inspiration for your next Flytographer shoot, check out our Travel Stories.