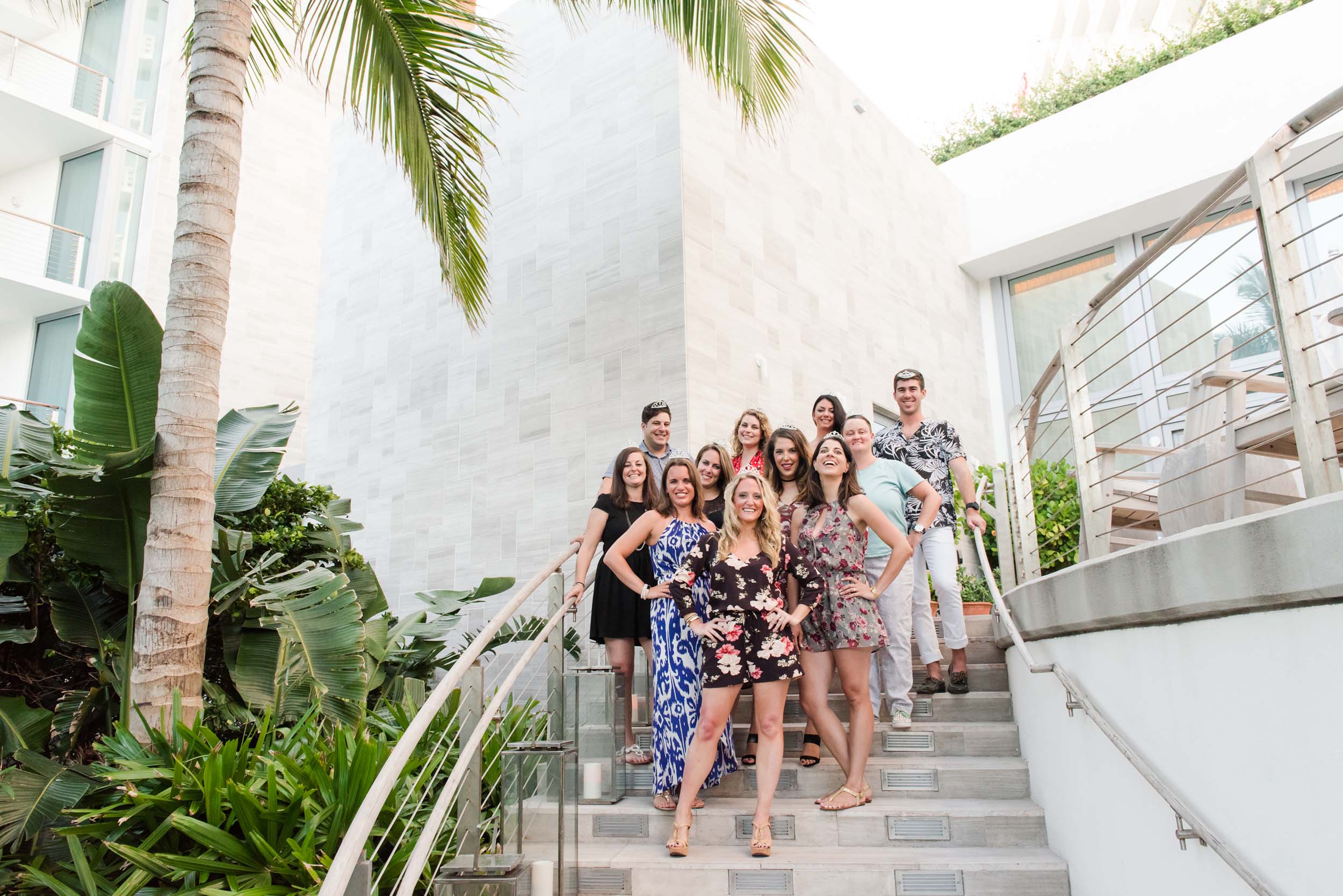 Michelle gathered ten of her closest friends and off they went to Miami to celebrate her bachelorette with a relaxing weekend away. Read on for all the fun details.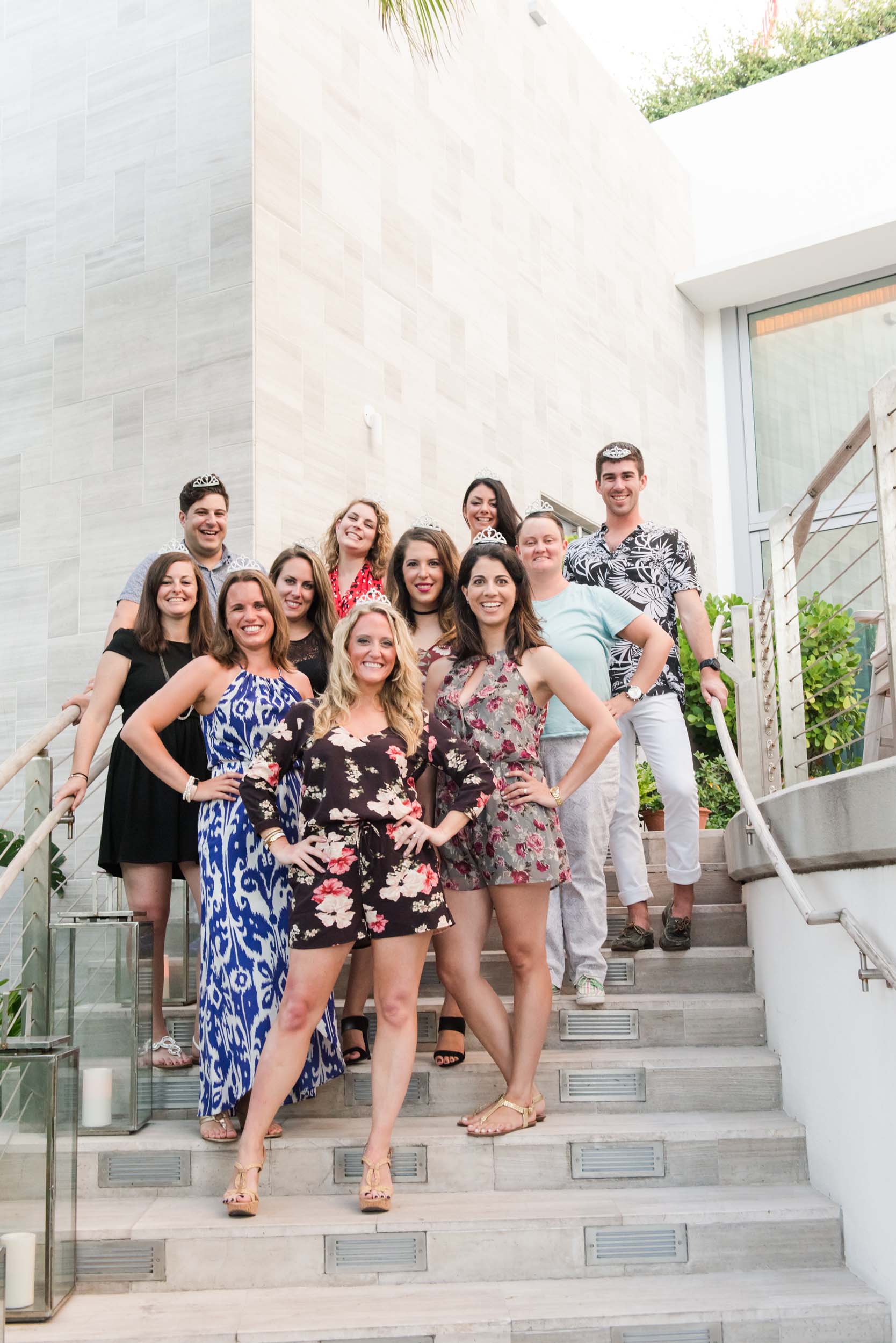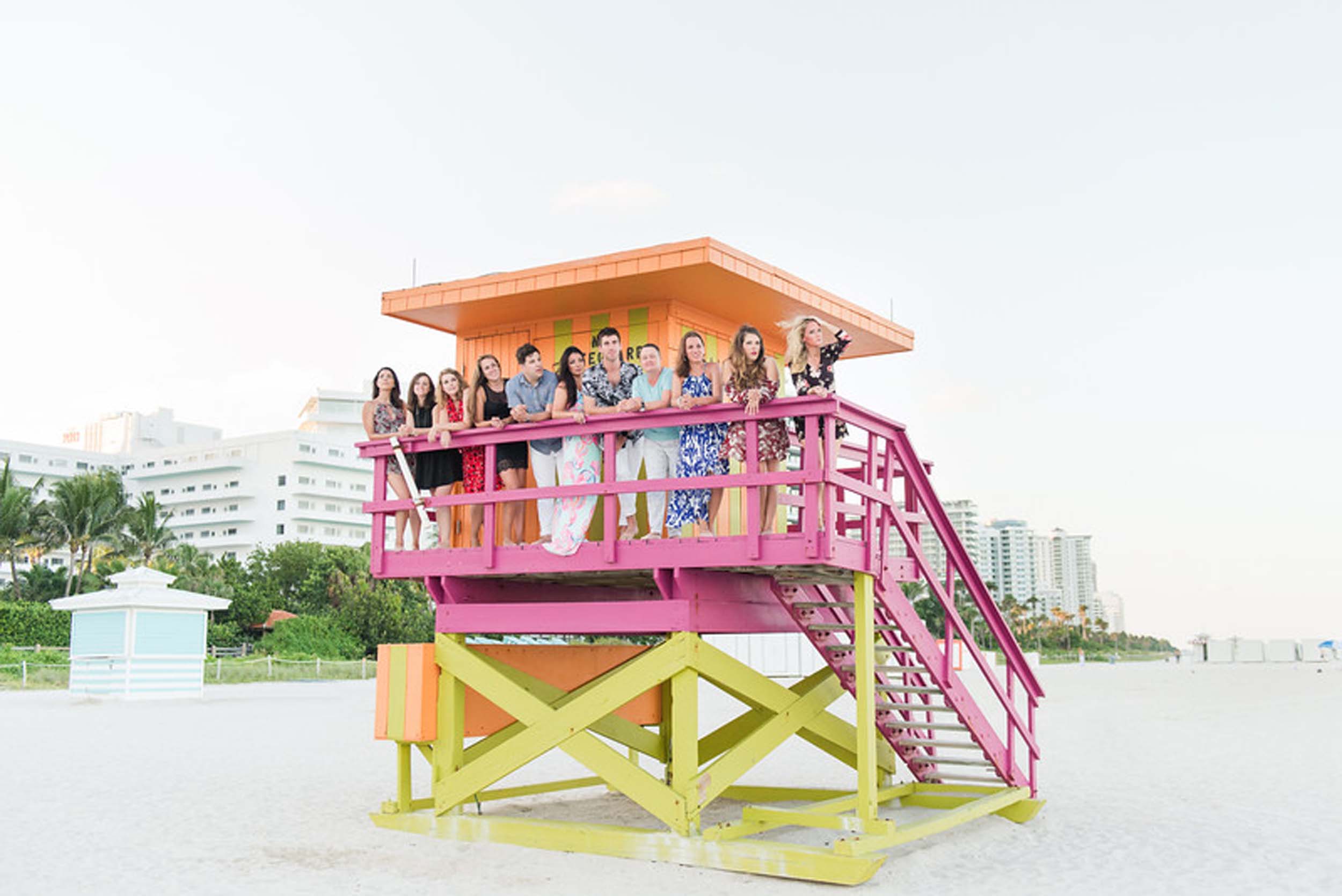 "I decided to go to Miami for my bachelorette party because I was traveling with 11 hard-working and exhausted attorneys and we all definitely needed a vacation! It was a great choice: going to the beach to enjoy the beautiful Florida weather is exactly what we needed.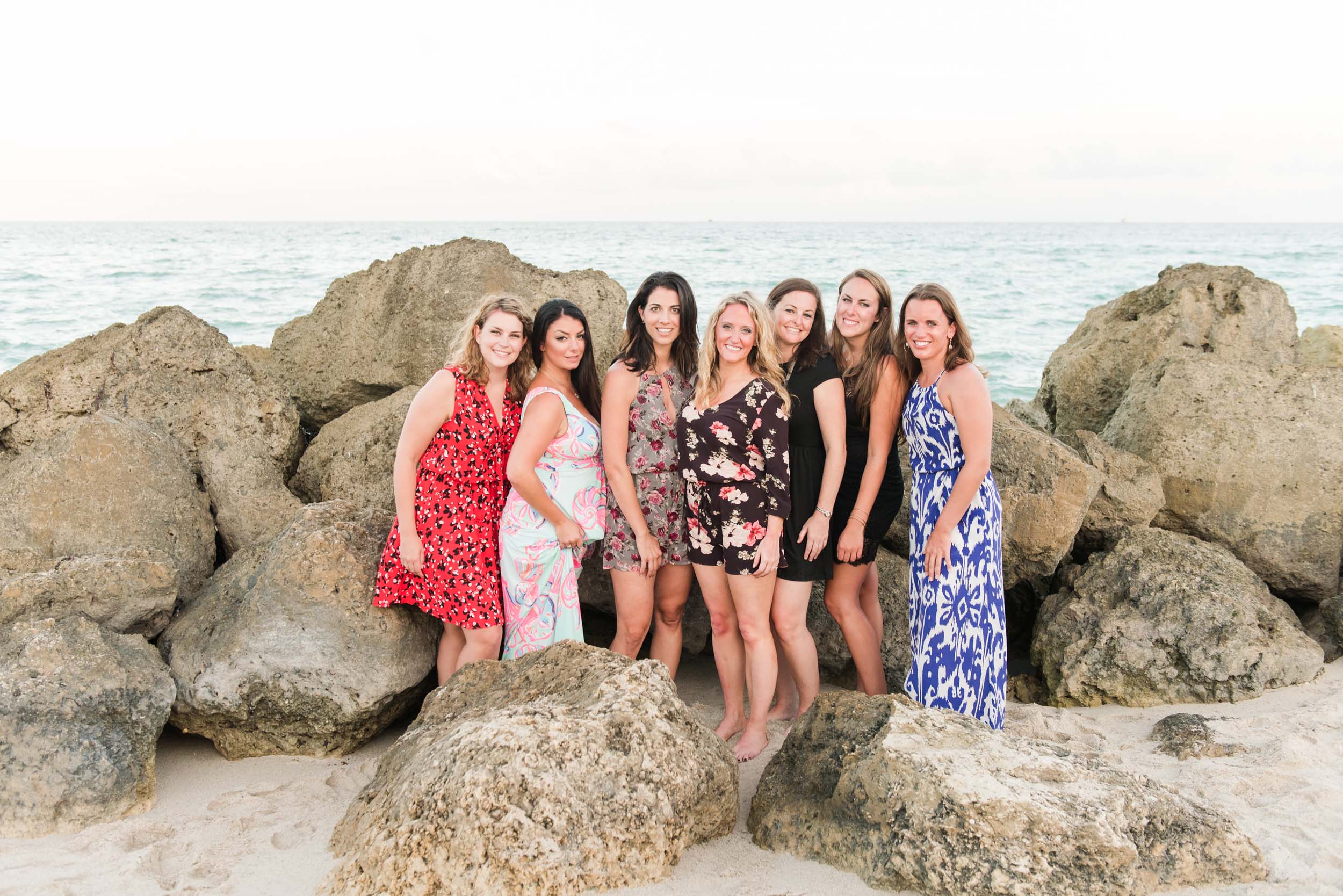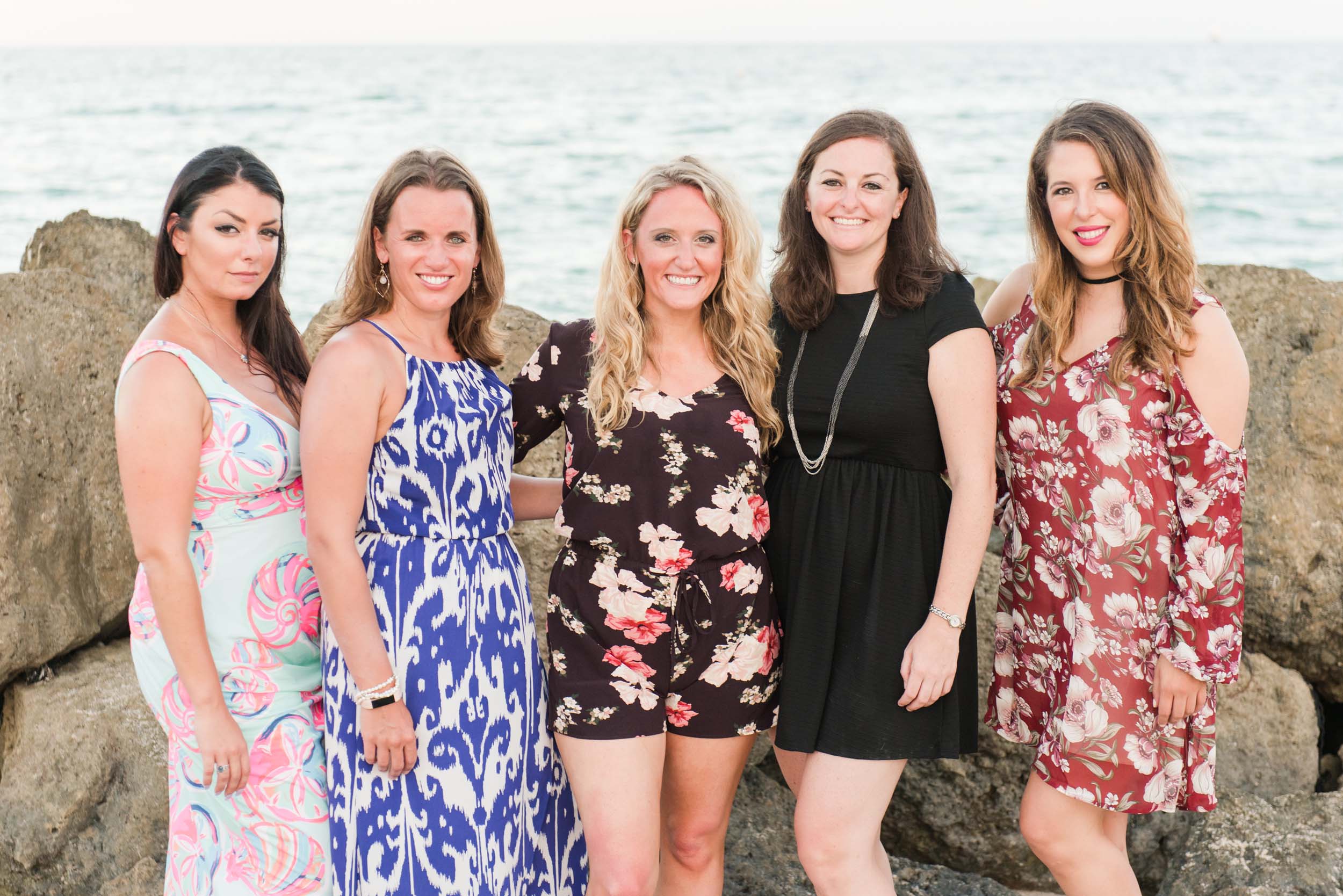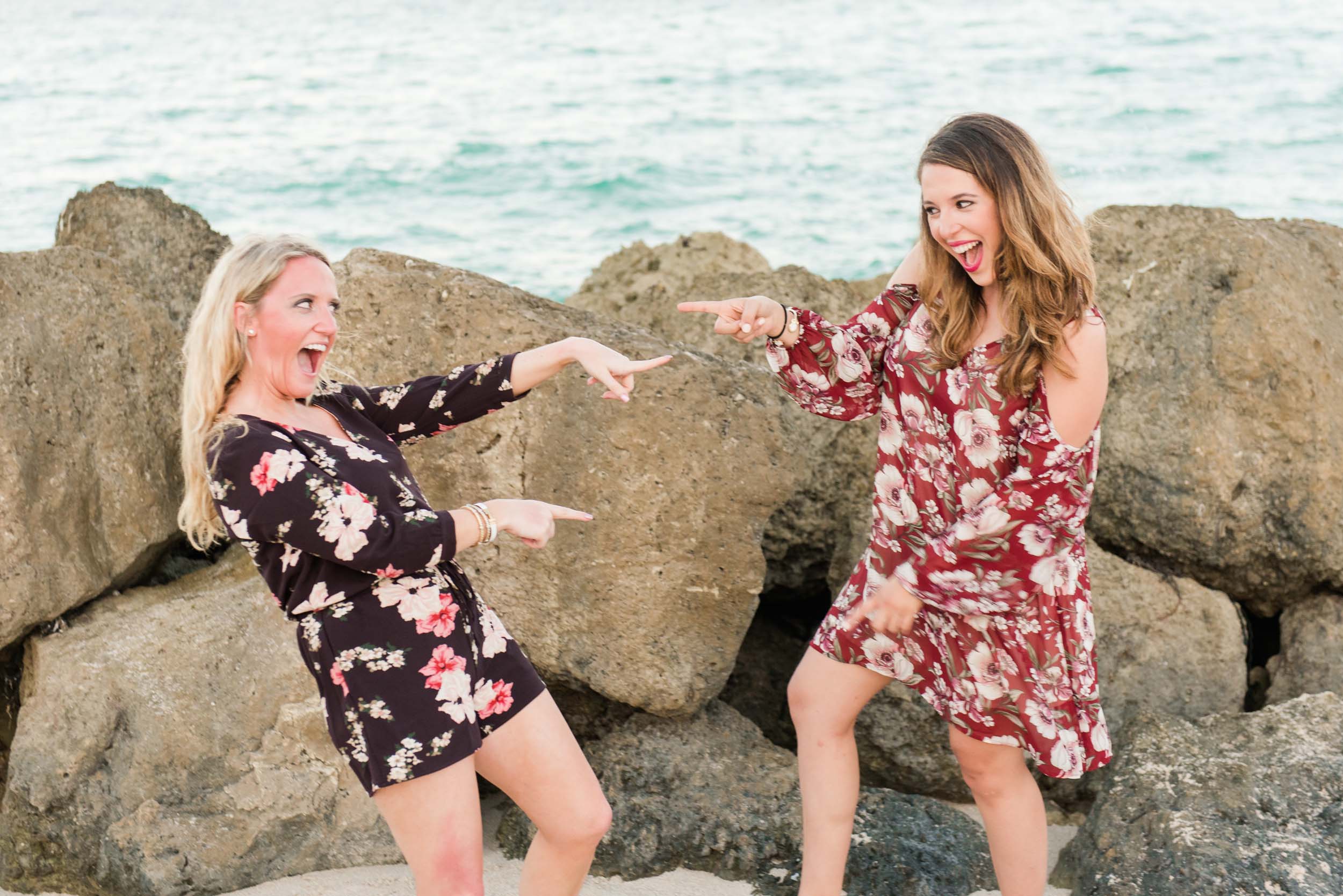 "While we enjoyed South Beach nightlife, the most important thing was to relax and catch up with old friends – some of the girls hadn't seen each other in years (and you do really get reacquainted fast when rubbing bug repellent on each other – we were there during the Zika outbreak)! The trip wound up being a fabulous reunion with the beach as our backdrop.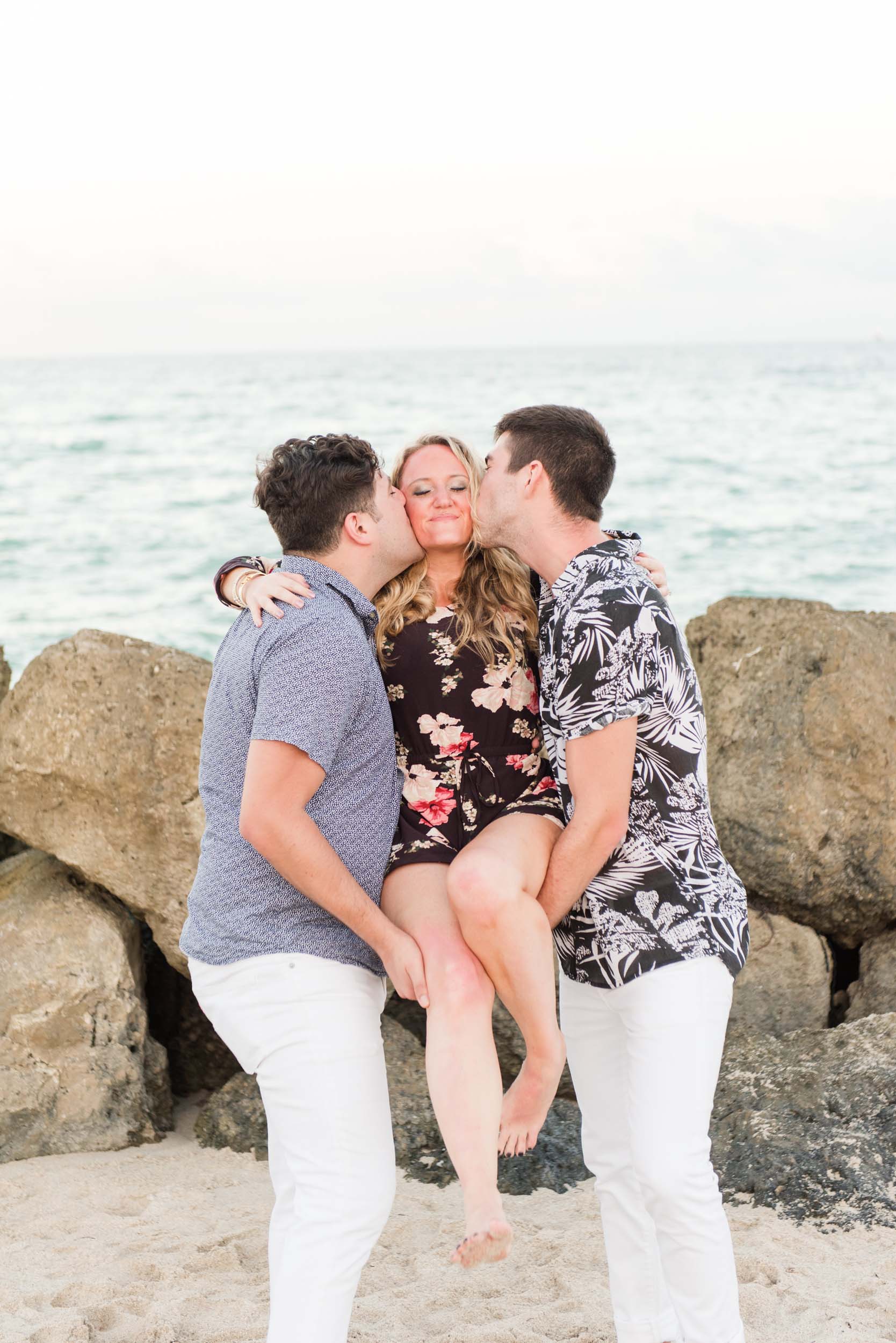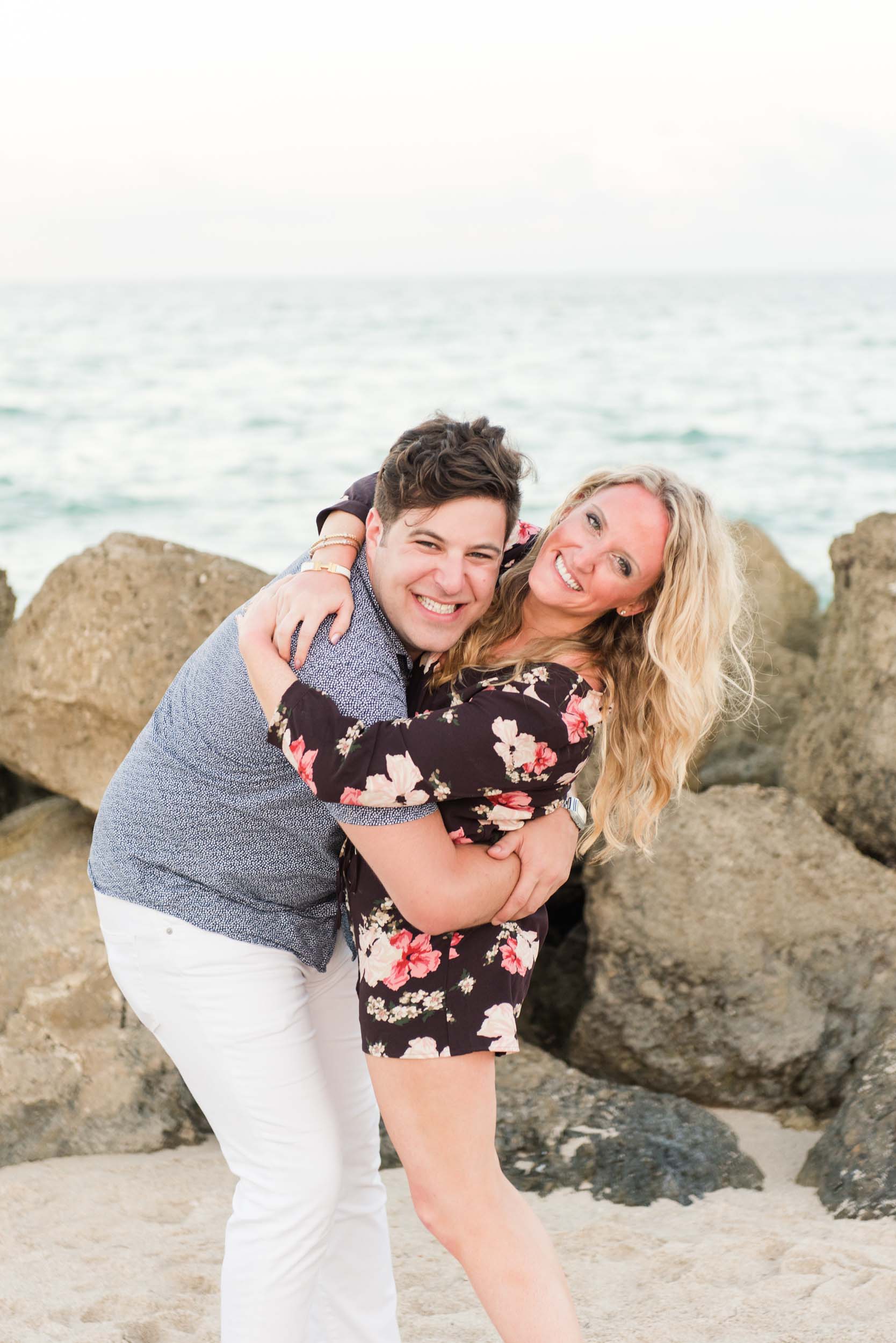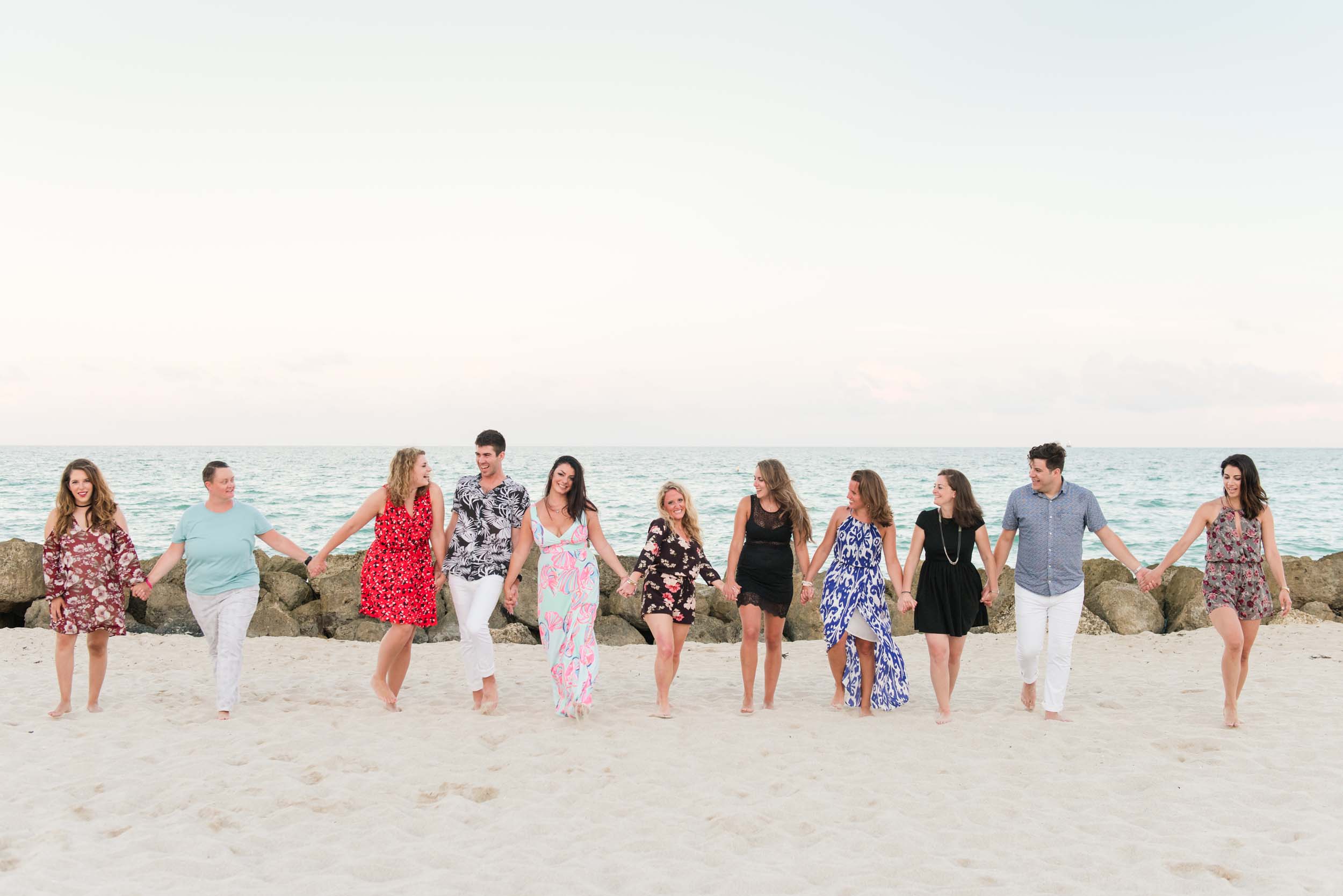 "One of our funniest moments happened during the photoshoot. We brought a bottle of champagne to open and spray, just so the photographers could get a fun shot. So we shook the bottle to make sure it'd make a big splash when we uncorked it… however, when we opened the champagne, nothing happened! Half of our photos are us laughing through tears over this massive fail." – Michelle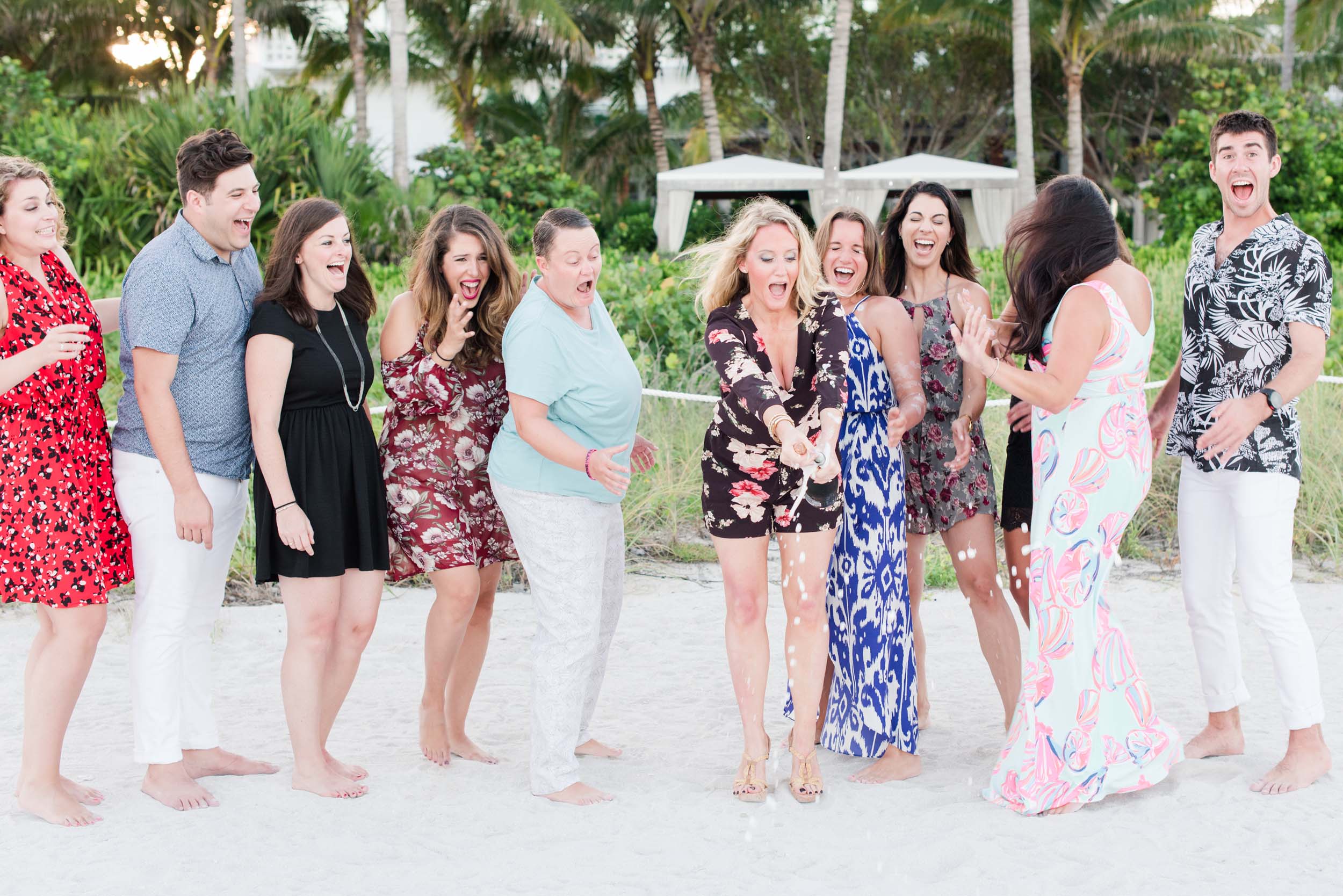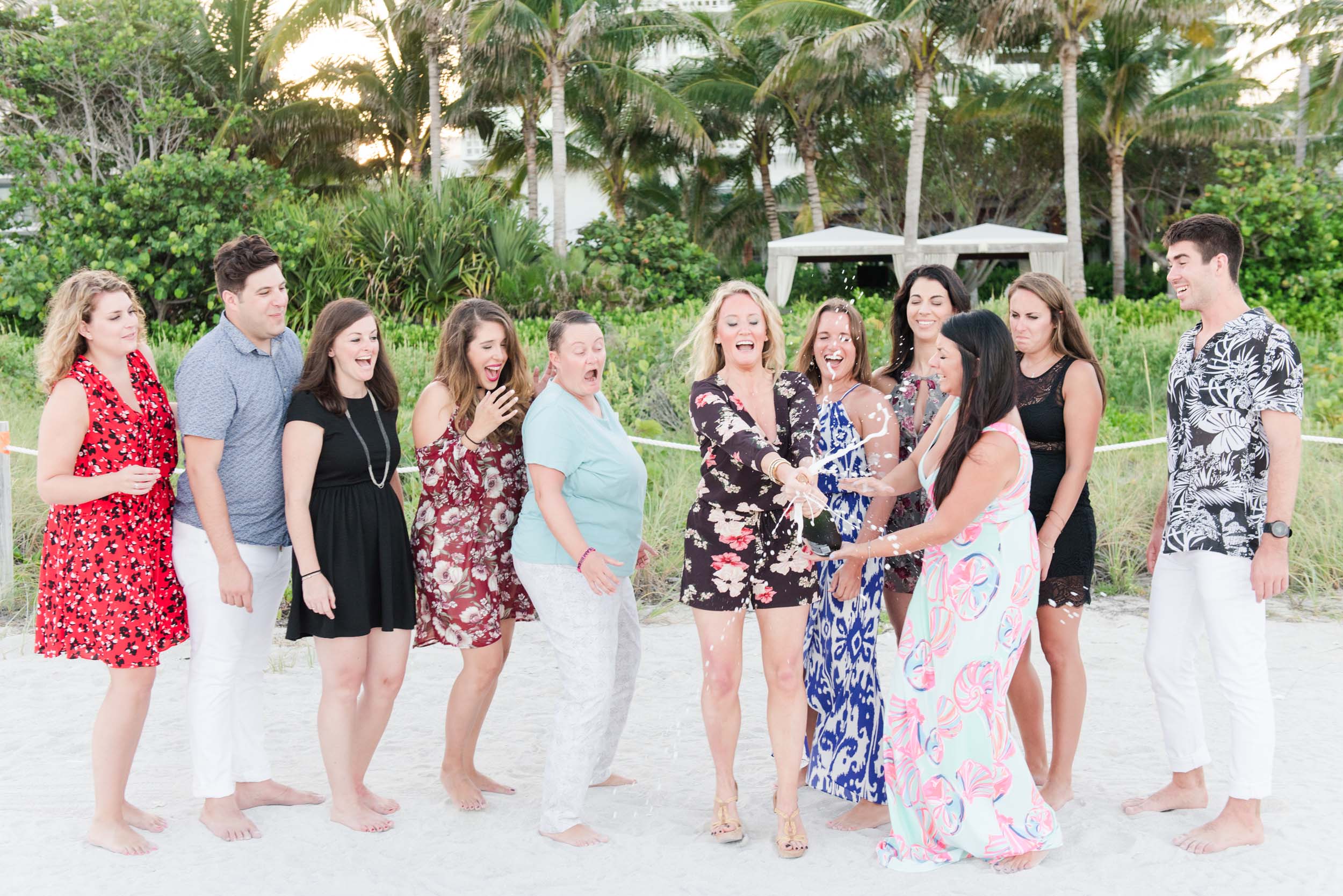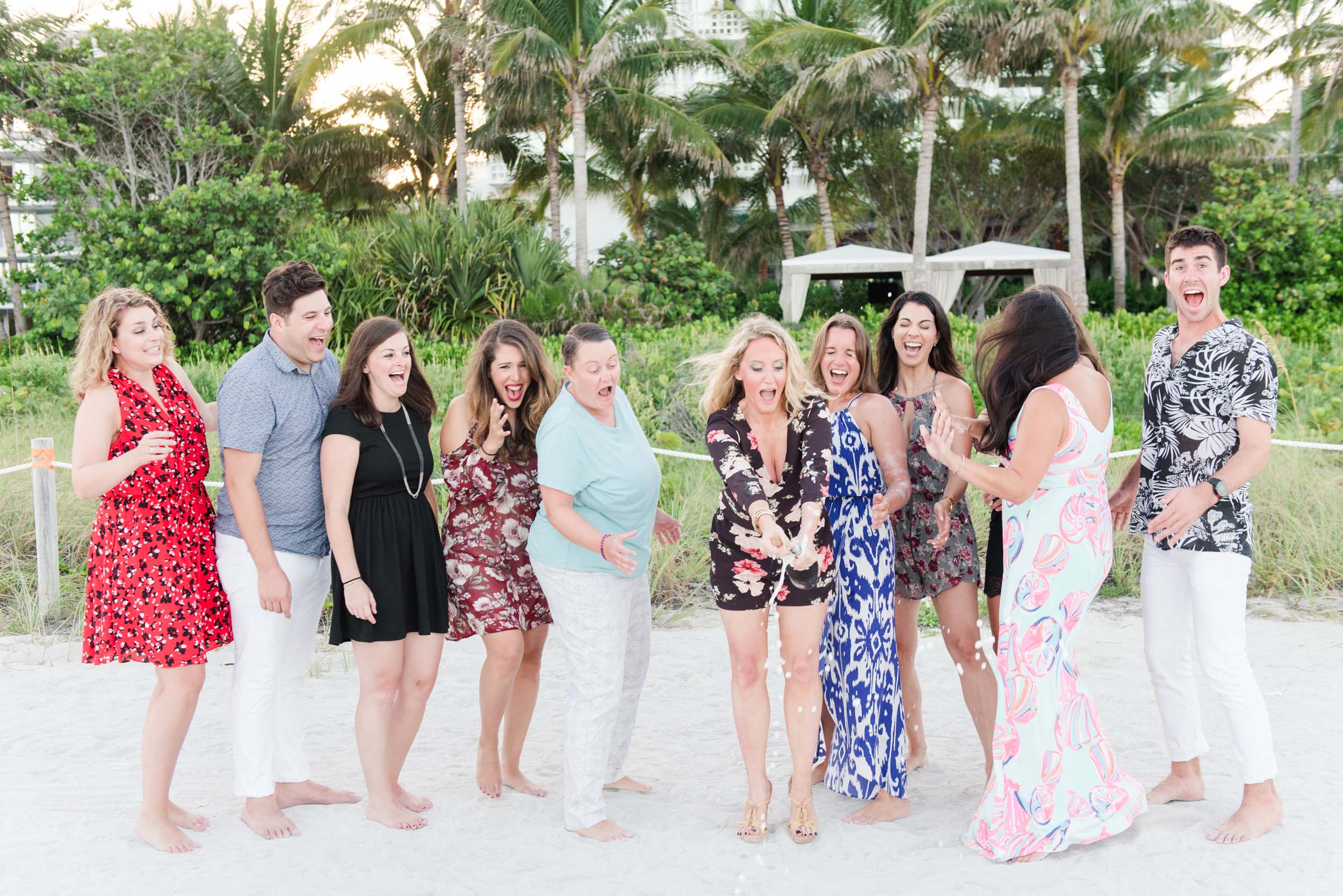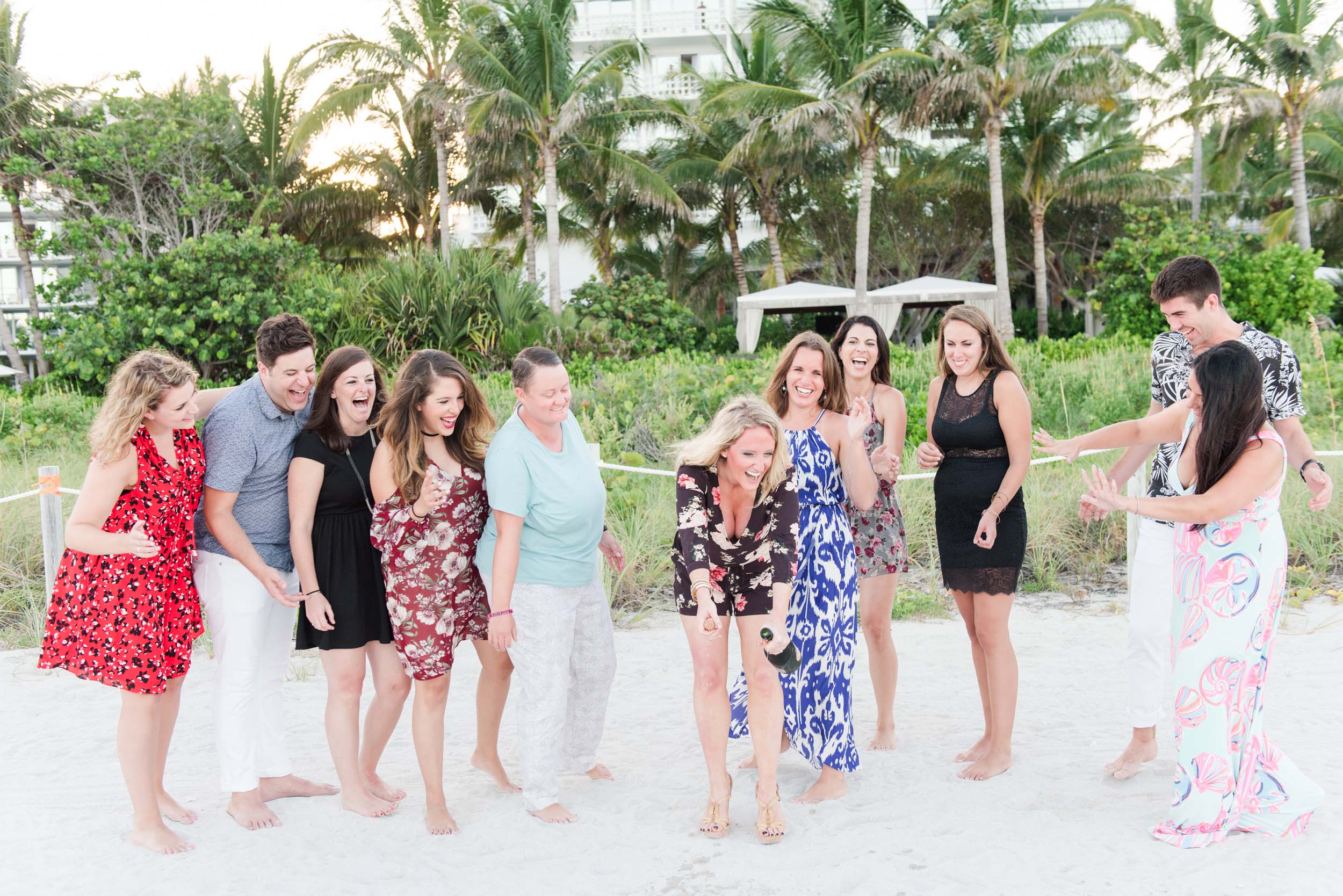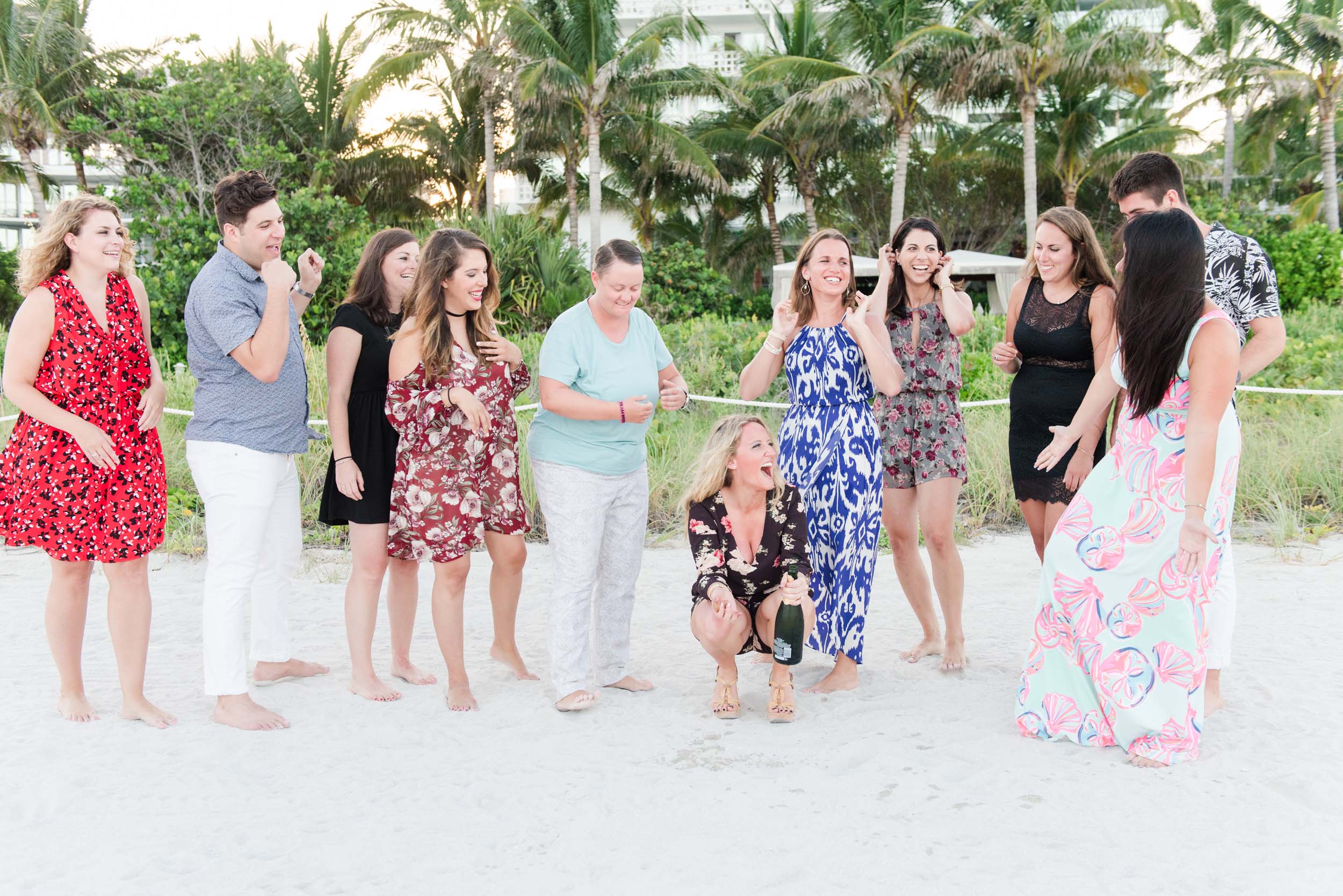 See more: bachelorette – beach – Miami