A beautifully lit Christmas tree, a sentimental location and a stunning ring – all Ronnie needed to make his wintertime proposal in Chicago perfect was a bit of snow! All of his dreams came true – and more – when he got down on one knee to ask his girlfriend Mikala to be his wife at center ice on the Millennium Park McCormick Tribune Ice Rink! Read on to see their magical proposal, and hear the sweet story of what brought them together.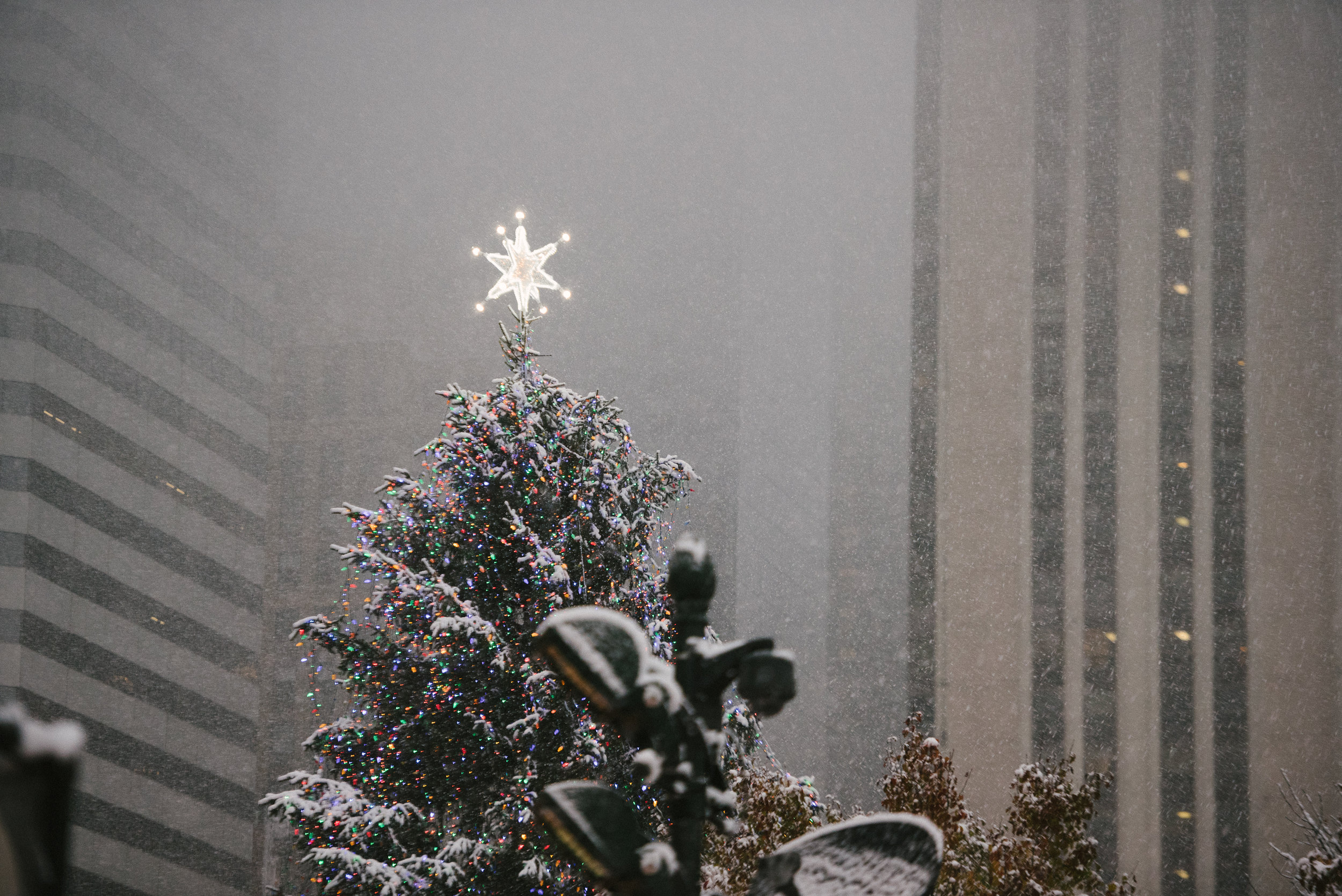 "My now fiancée and I met in college my senior year. I needed a minor and wound up choosing golf management for my love of the game. We met in my first class in the program and I guess she really thought I was funny (probably because I am awful at golf). I invited her to my fraternity house to watch movies and we really hit it off.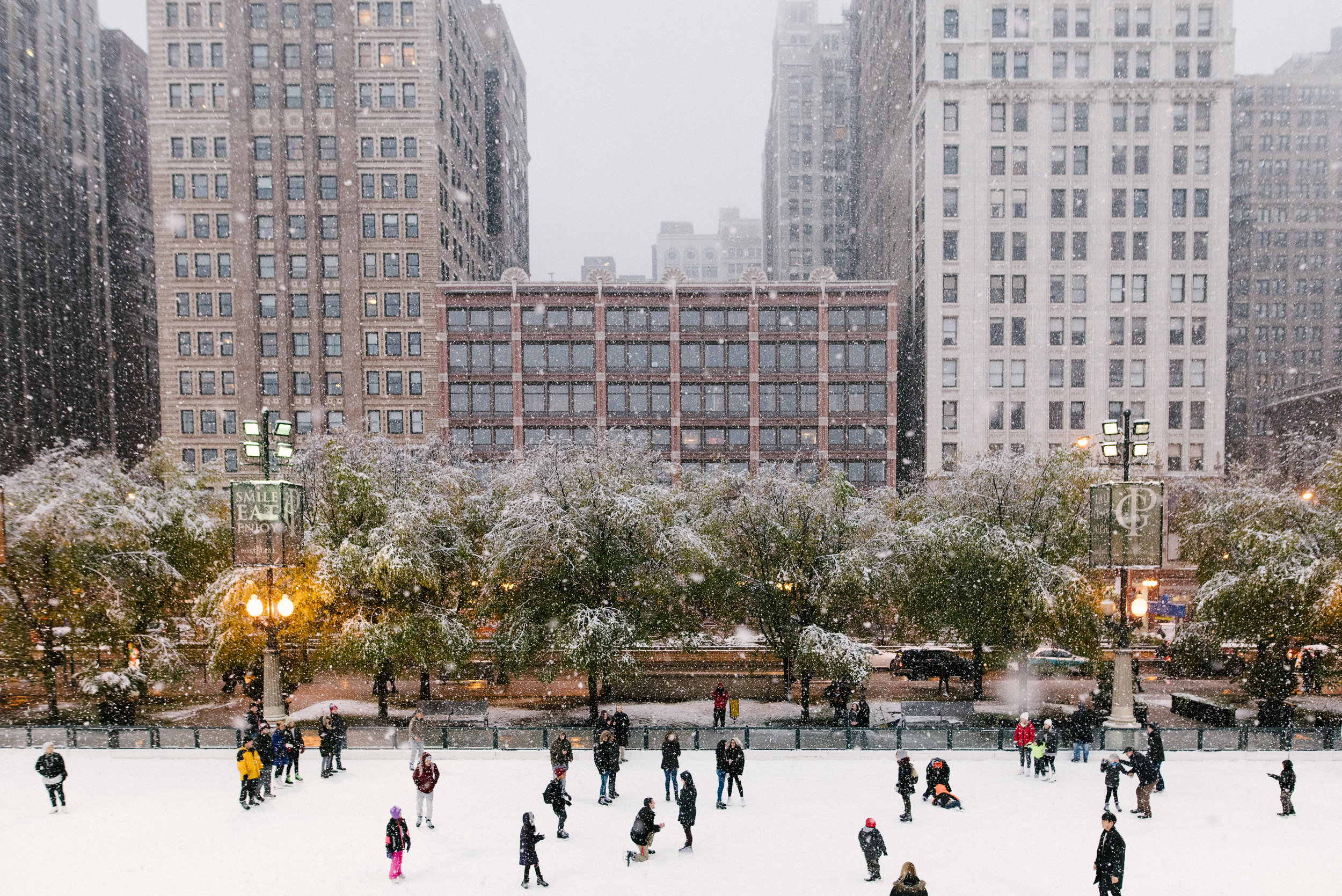 "On Valentine's Day, I took her ice skating (something I could finally beat her at). It was an amazing time and I knew it was something special. After we both graduated a year apart, I got a job in Chicago while she got a job in Fort Wayne, IN. It was so hard not seeing her every day like I was used to. A lot of communication back and forth about our days kept us sane until we would see each other next. Every time she was around, I realized more and more that I could not spend the rest of my life without her.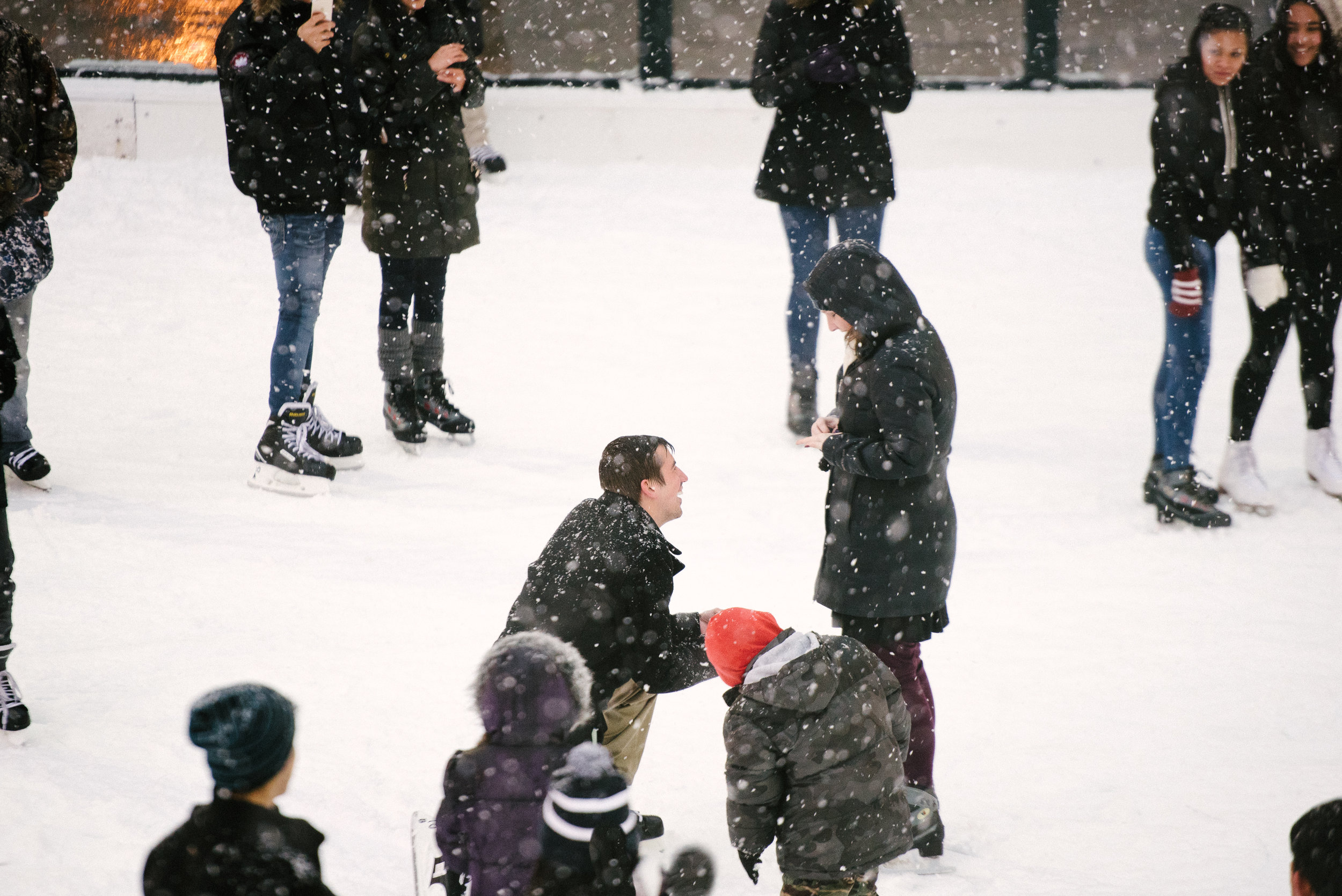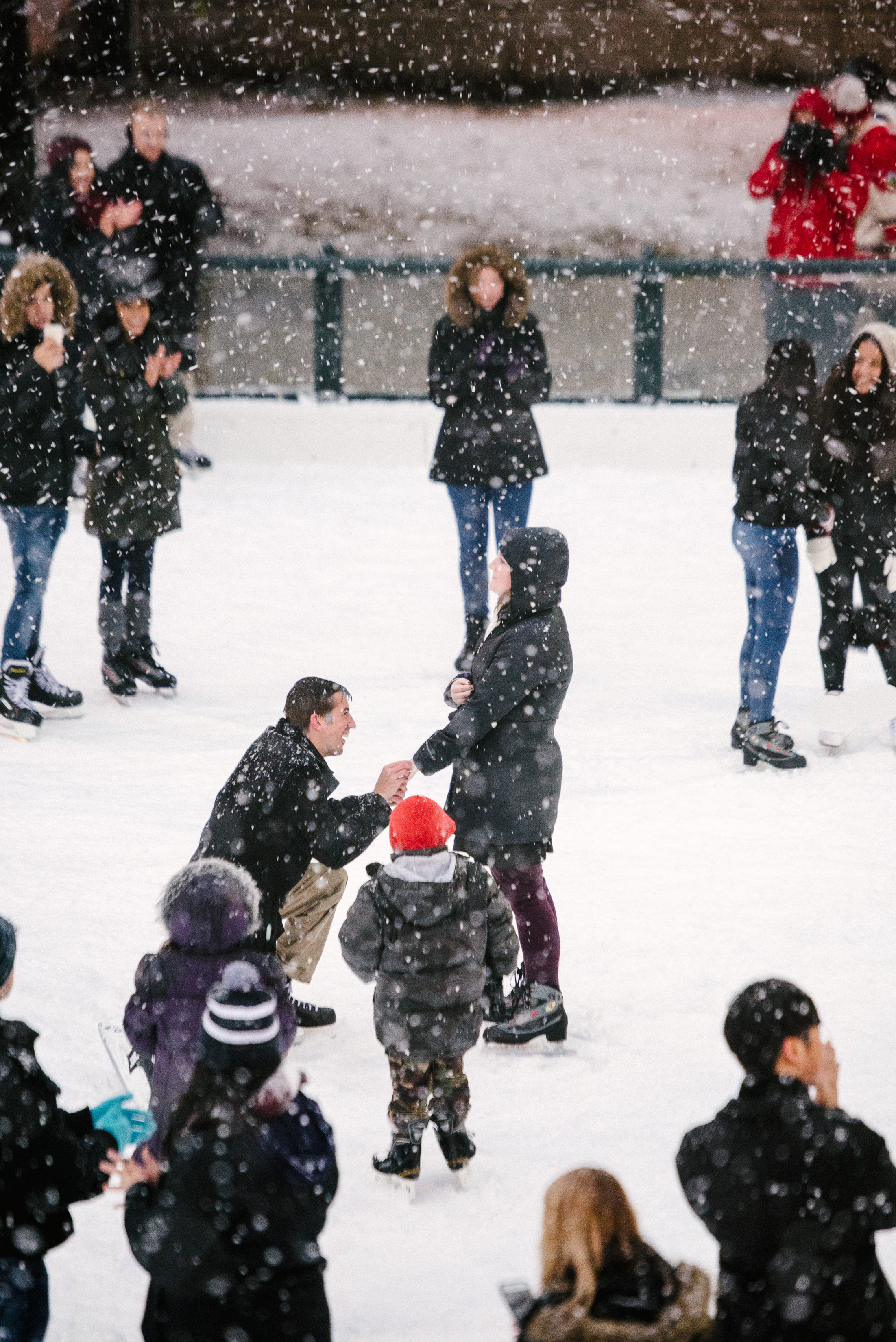 "On December 2nd, she came out to visit me for a birthday weekend as our birthdays are on the 5th and 6th. On the 4th, I took her to an all too familiar place – the ice skating rink in Millennium Park. She's not the best skater, but she knows how much I love it. She tried to refuse to go to center ice in fear of falling, however, she trusted that I would keep her safe.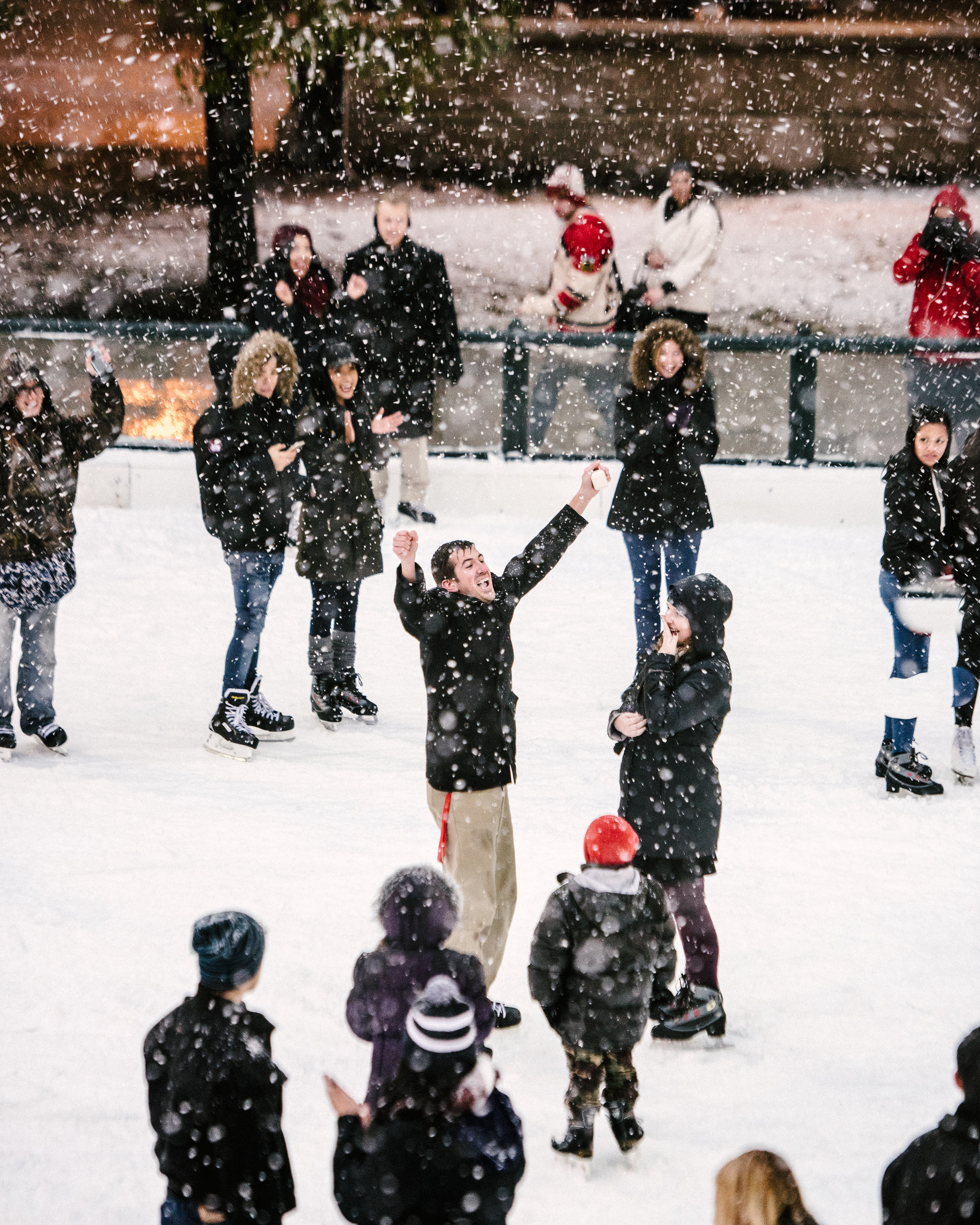 "On center ice, I got down on one knee and proposed. She – along with everyone else at the rink – was so excited! As was I when she said yes! One thing that she didn't think I would remember her saying is that she would love to have engagement/proposal photos.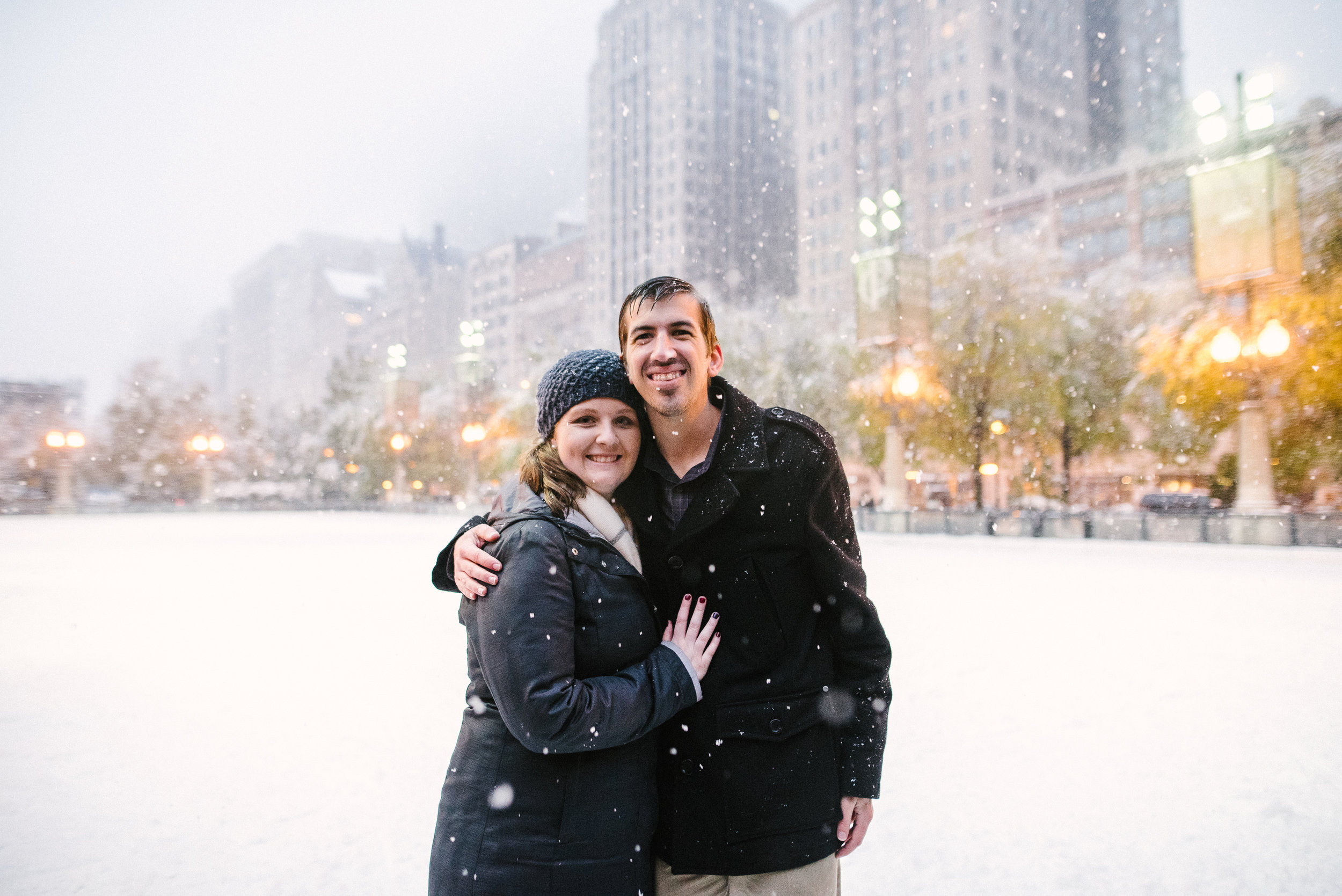 "When Joe came out to celebrate and take photos of us, I saw her eyes light up like a Christmas tree. We had a great time during our photo shoot and everything turned out so perfectly. To date, this is the best day of both of our lives!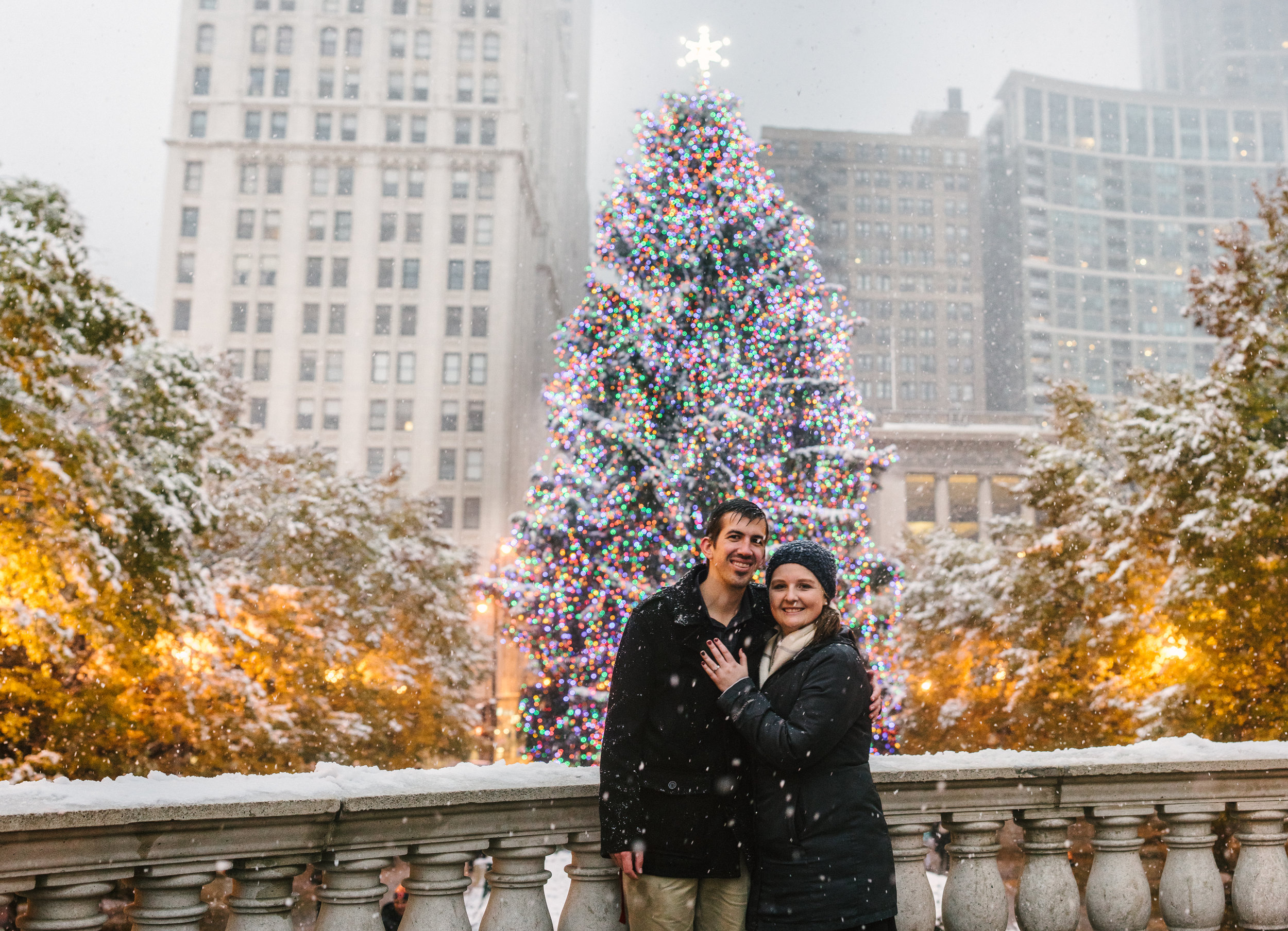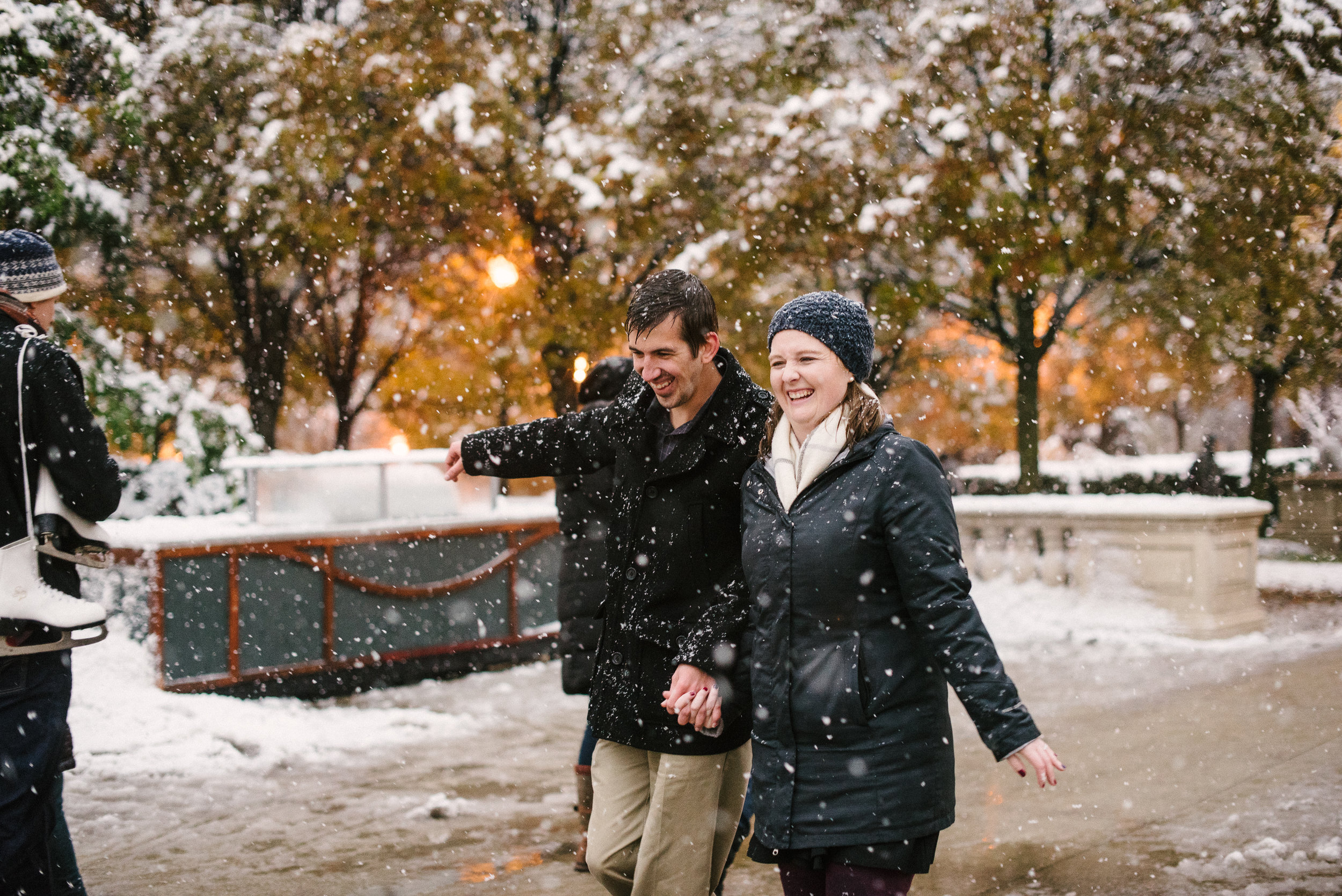 "The service that Flytographer provides is very unique. I love every bit of the idea of proposal shoots. Liss did an excellent job of making sure everything ran smoothly and I loved getting to meet our photographer Joe beforehand to go over details. When it came time for the actual day of the shoot, everything went so well. Everyone was in position on time and totally out of sight.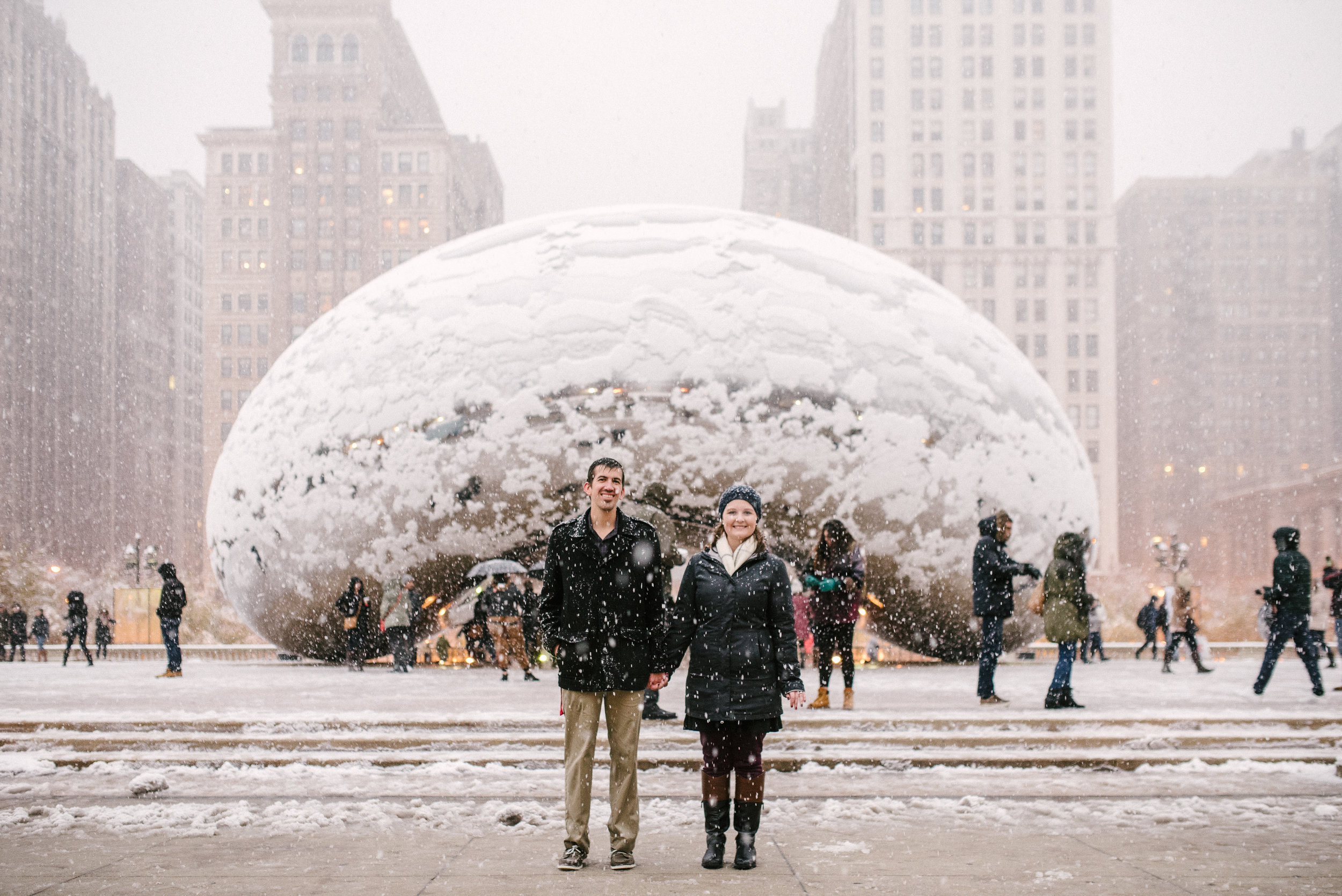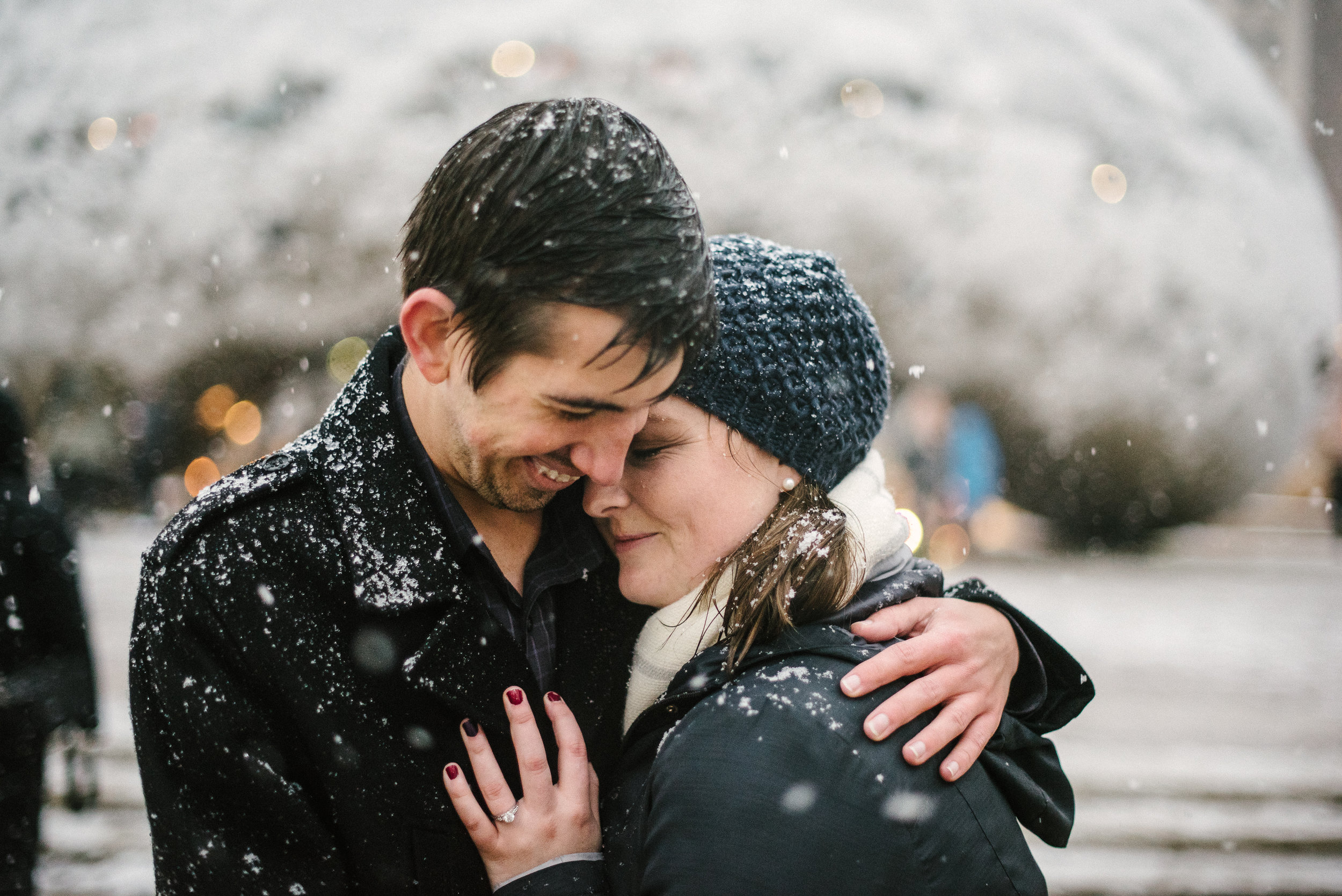 "My fiancée was so surprised when I told her about the photographer and that I had set up engagement photos right after the proposal. Joe was amazing in every way and knew his way around Millennium Park for the best shots! We are more than happy with the photos we received. They are everything we could ever want and more!
"Thanks so much Liss and Joe for making this already memorable experience one for the ages!" – Ronnie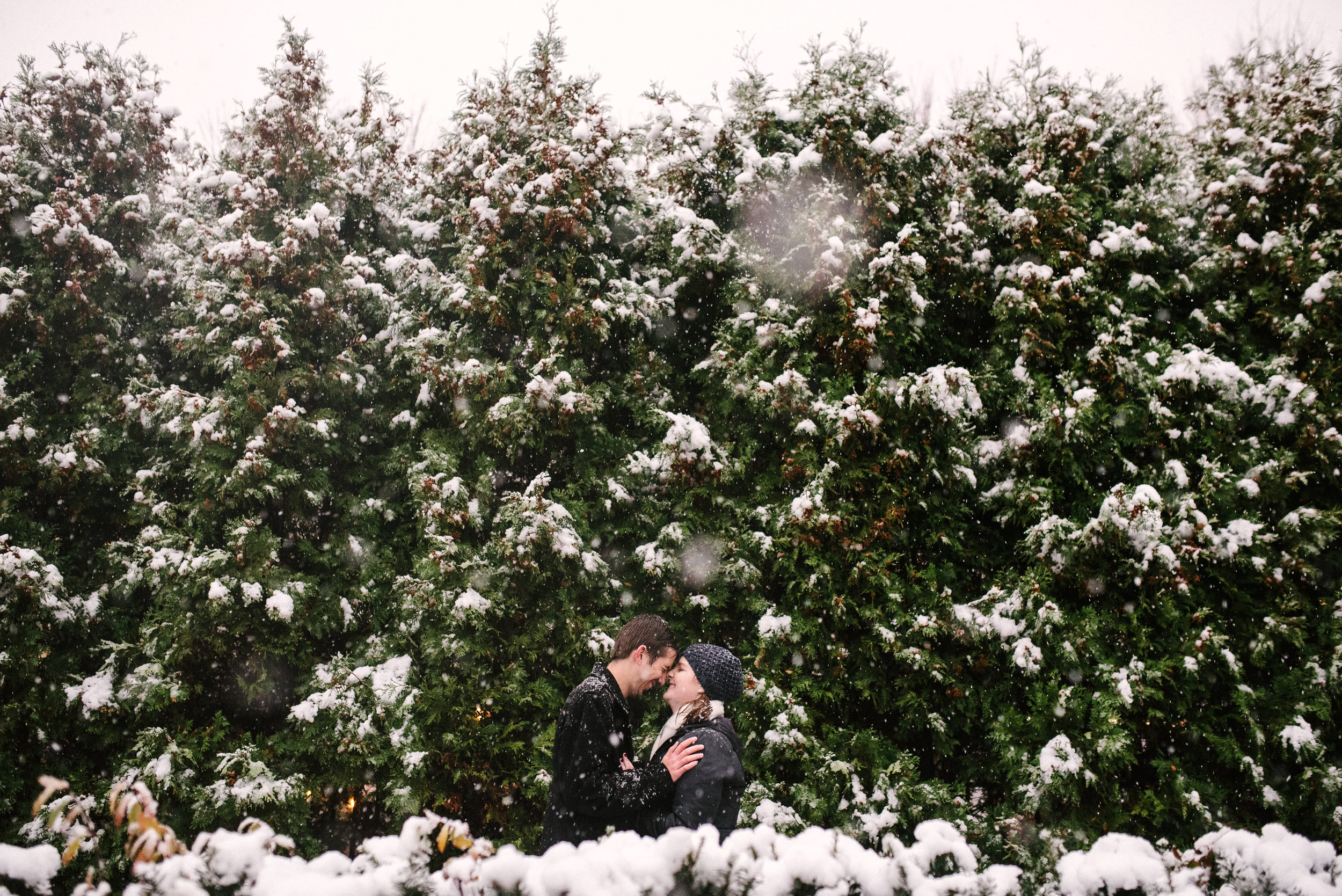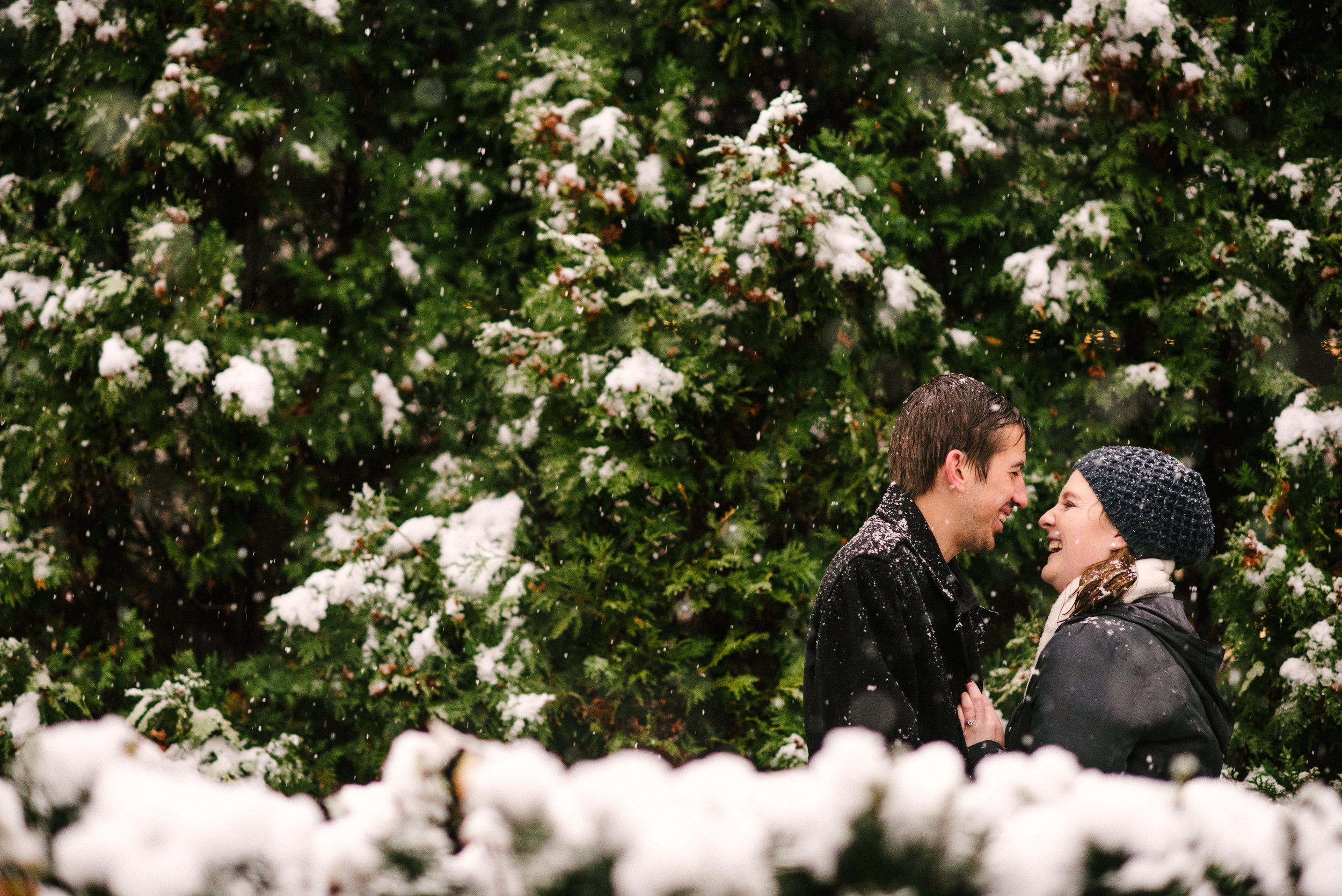 See more: Chicago – couples – engagement – love – proposal