Bryan's fiancee Chelsea had flown to Africa for work, and he decided to meet her on her return-trip layover in Paris and surprise her with a Flytographer vacation photo shoot.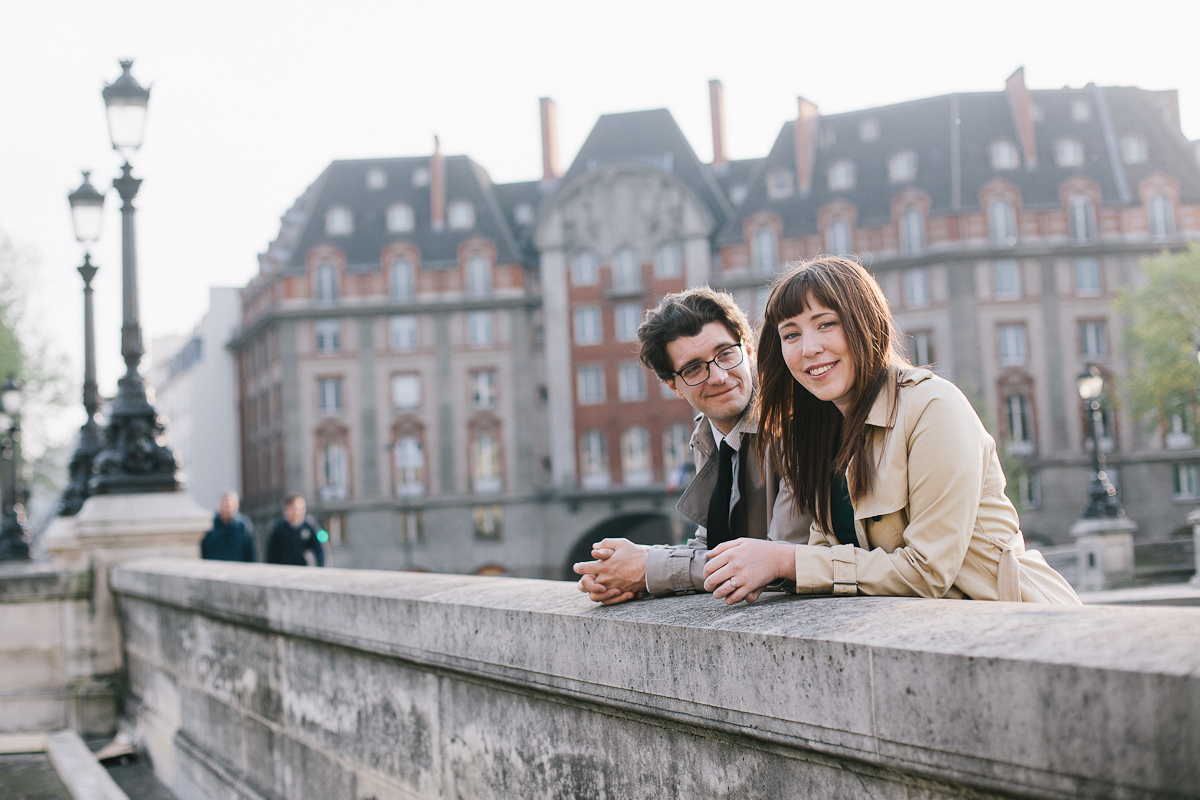 The Story Behind the Shoot:
Why Paris?
"This time, Paris was actually an extended layover. When she's not working as a videographer, Chelsea works with an organization called Mercy Ships, who run the world's largest non-governmental hospital ship. Chelsea was visiting the ship in Congo, and had to fly back through Paris on the way home. So, I fly out and we met in Paris partly because it seemed like an opportune time to get a week of vacation in together."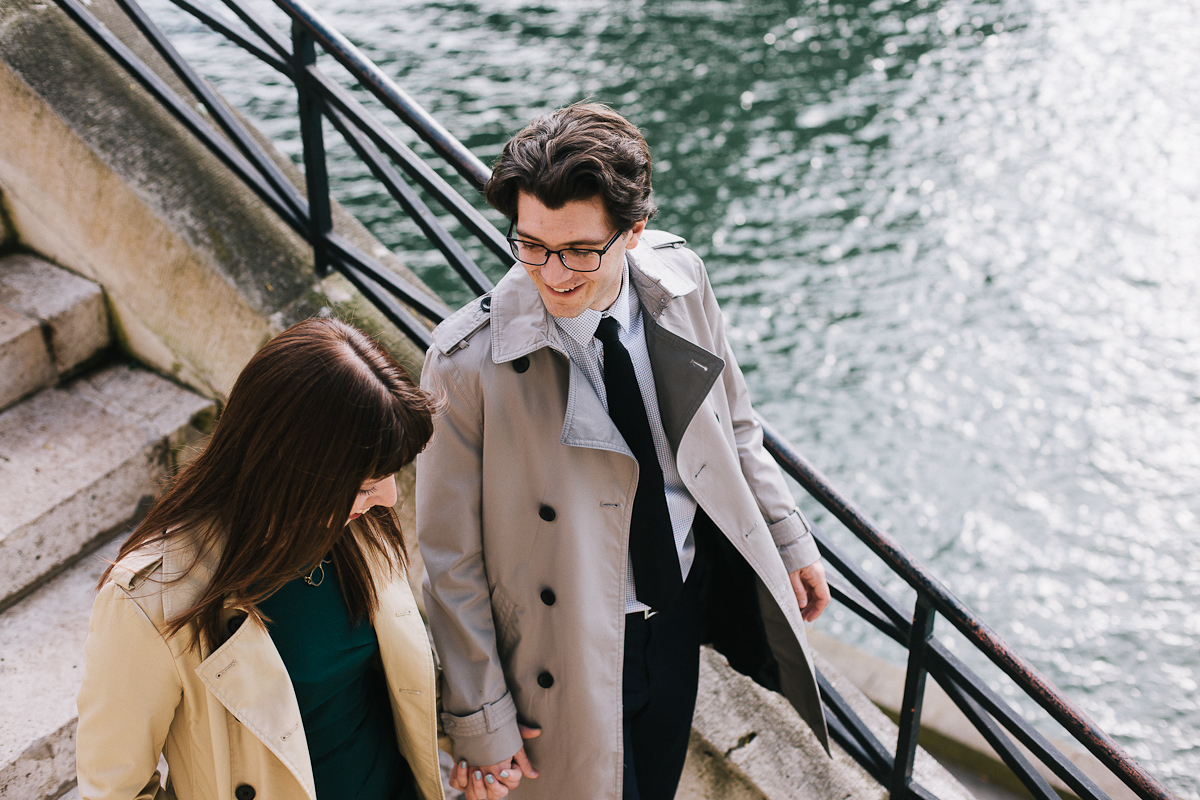 "But, Paris has a little more meaning for us as well. A year after we started dating, Chelsea and I took a trip together all throughout Europe, which included renting an apartment in Paris for a while. It was the first time we'd ever officially lived somewhere together; the first time we'd done the day-to-day grocery shopping together for any long period of time, and all those other seemingly mundane things.
So, now that we're engaged, it was really nice to get back to Paris and to visit the spots where we used to hang out, the places we used to shop, and to stand under the Eiffel Tower where we celebrated our one-year anniversary together back then."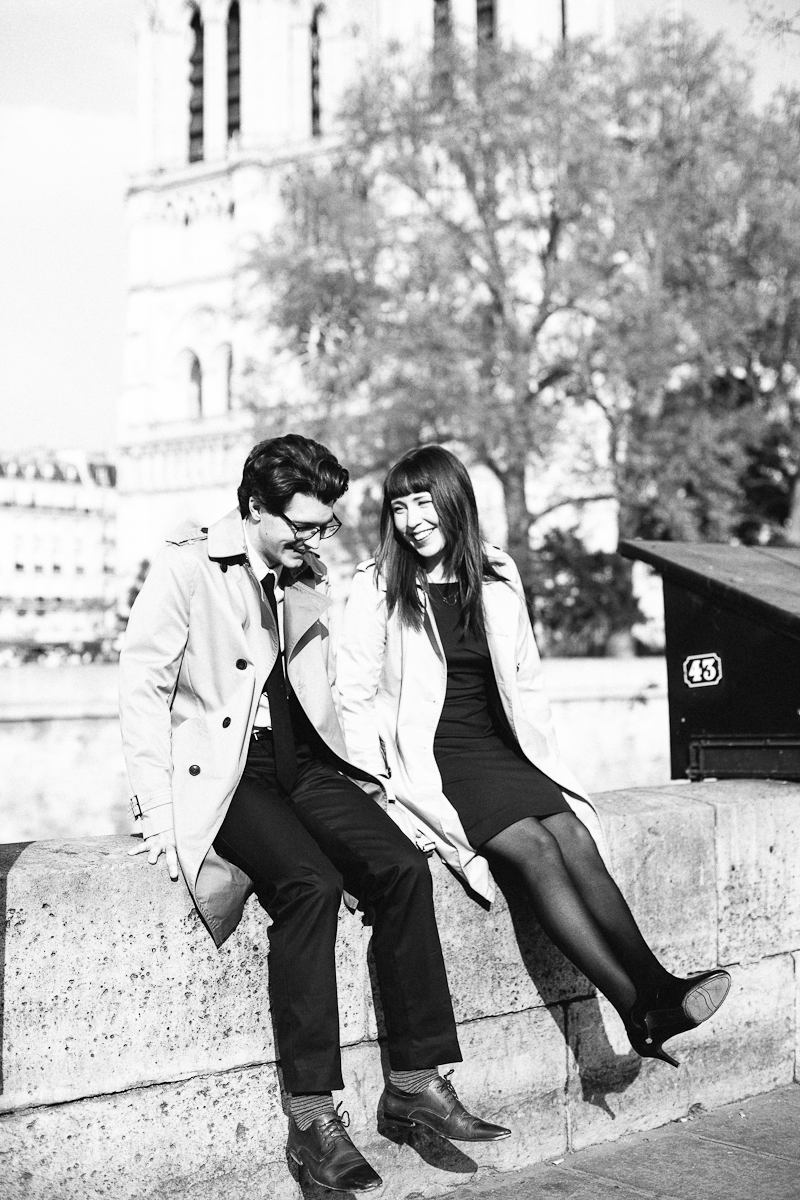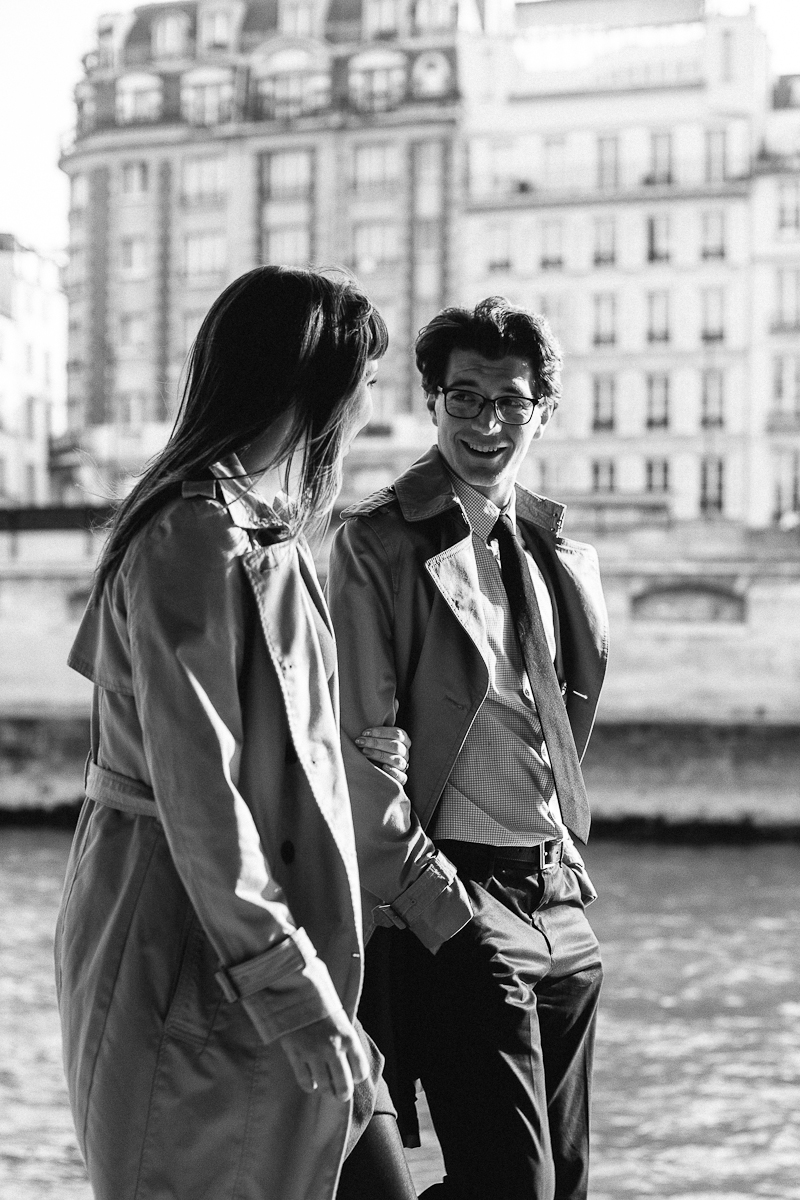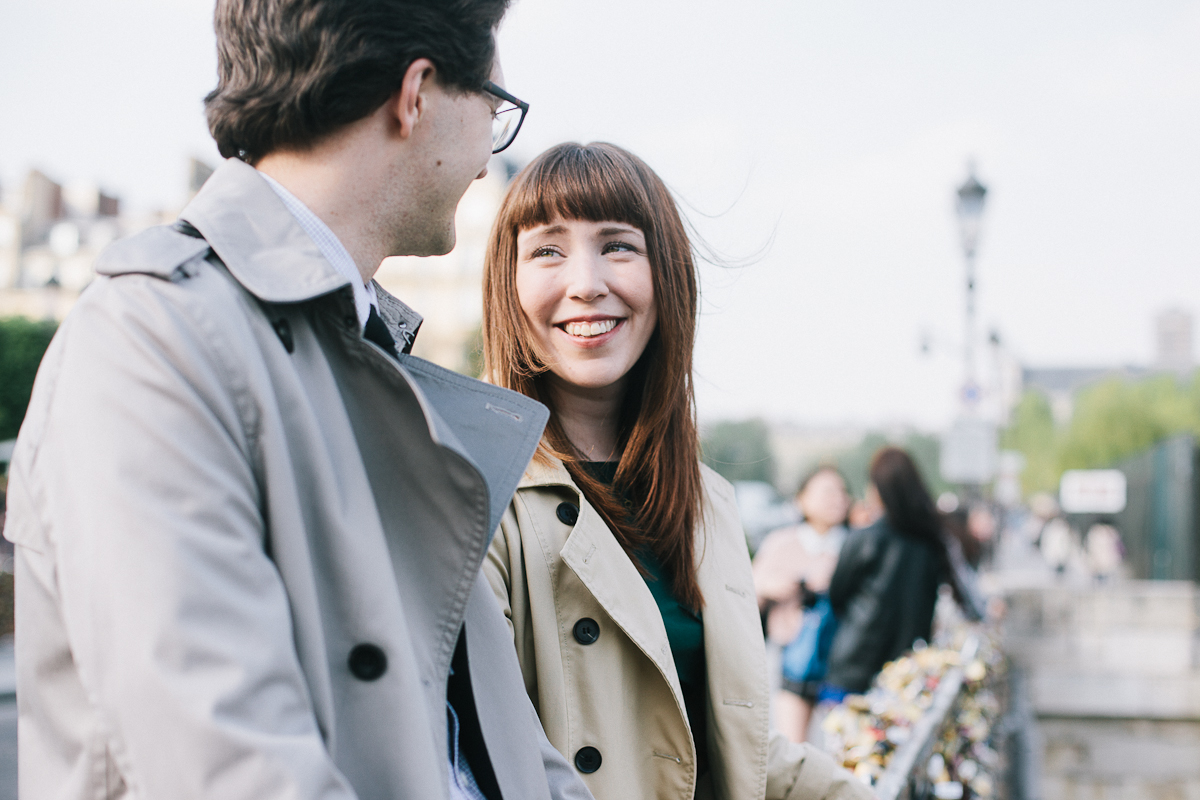 What Were Your Trip Highlights?
"We made sure to make this trip about relaxation, rather than seeing the sites. So, the morning we spent strolling along the Canal Saint-Martin, shopping in and around Les Halles, hanging out with the cats at the Cafe des Chats, and browsing through the stalls at the Clignancourt Market were all highlights.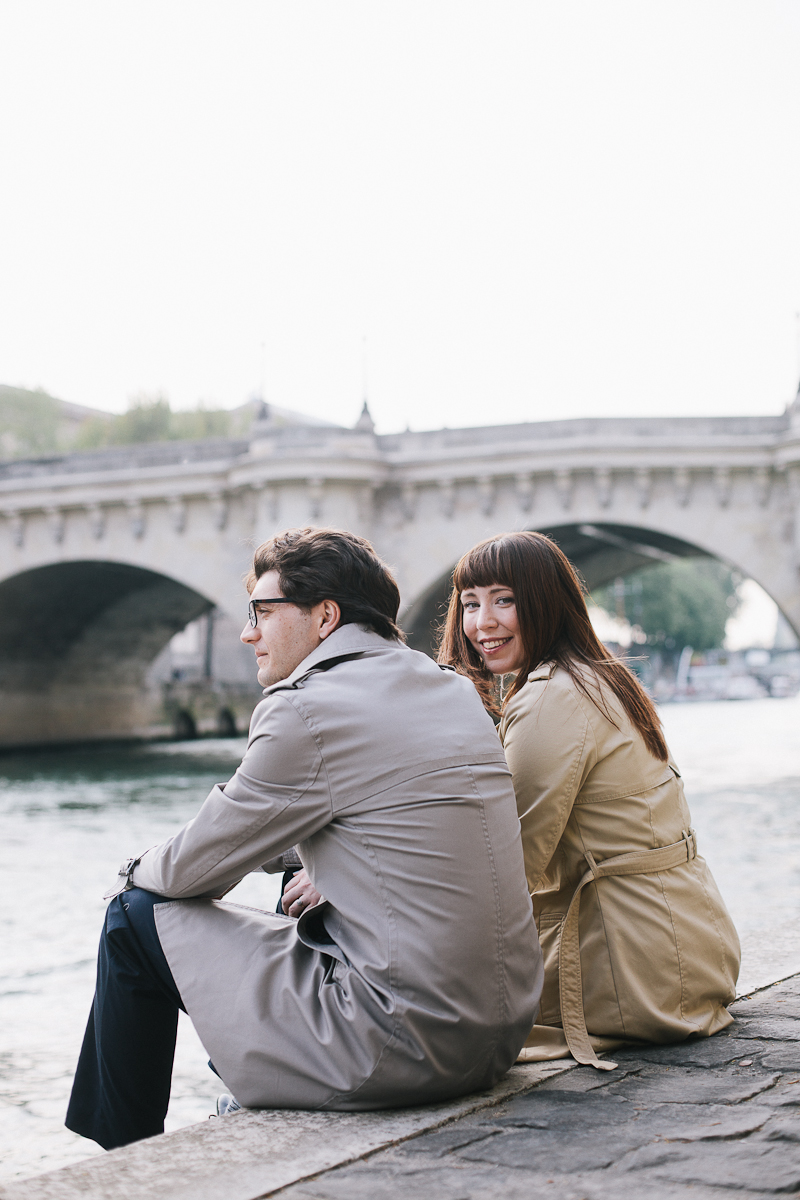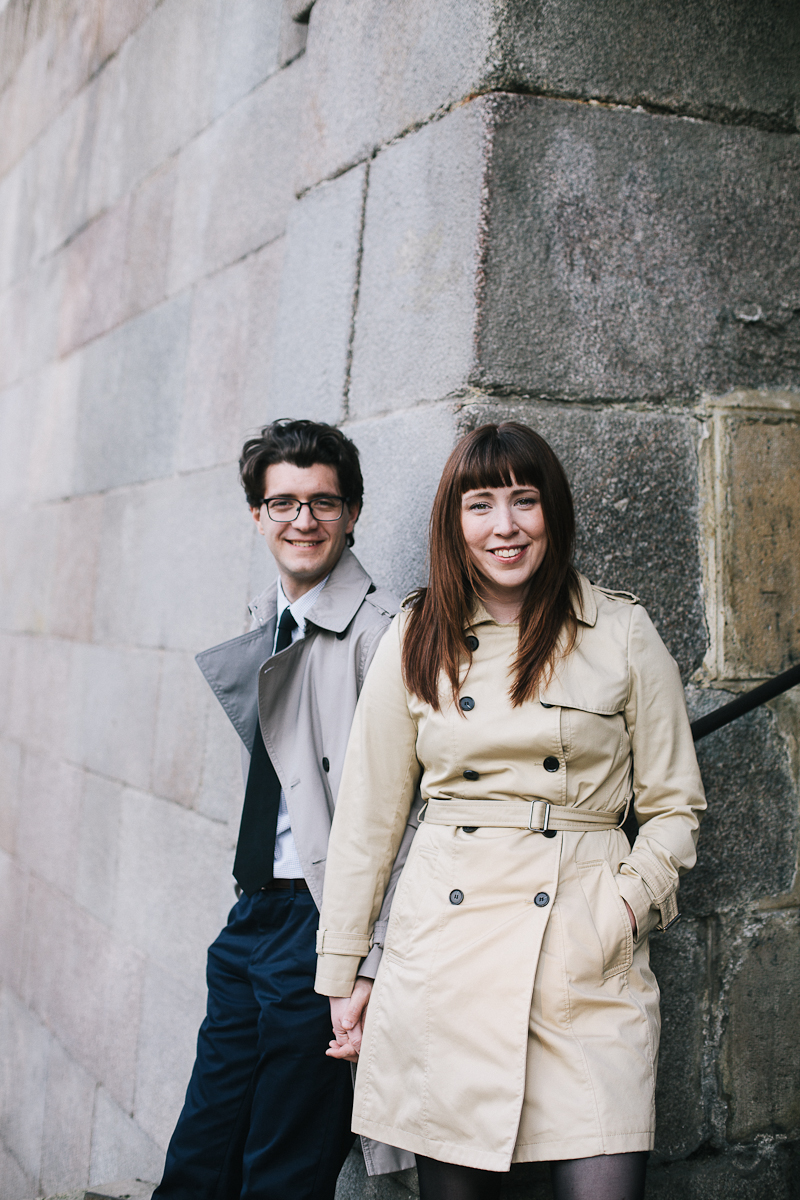 I also am a museum enthusiast, and just finished my masters in Museum Studies, so I dragged Chelsea to a few good museums … but perhaps those weren't highlights for the both of us… Another highlight was the food this trip. A tight budget last time we were in Paris meant we didn't eat out much (but instead ate in, and rolled out our bread dough with a can of soup, for lack of a rolling pin). So, we made a special effort to get out and try new food. From croque-madames to salted caramel crepes, we certainly didn't lose any weight this trip.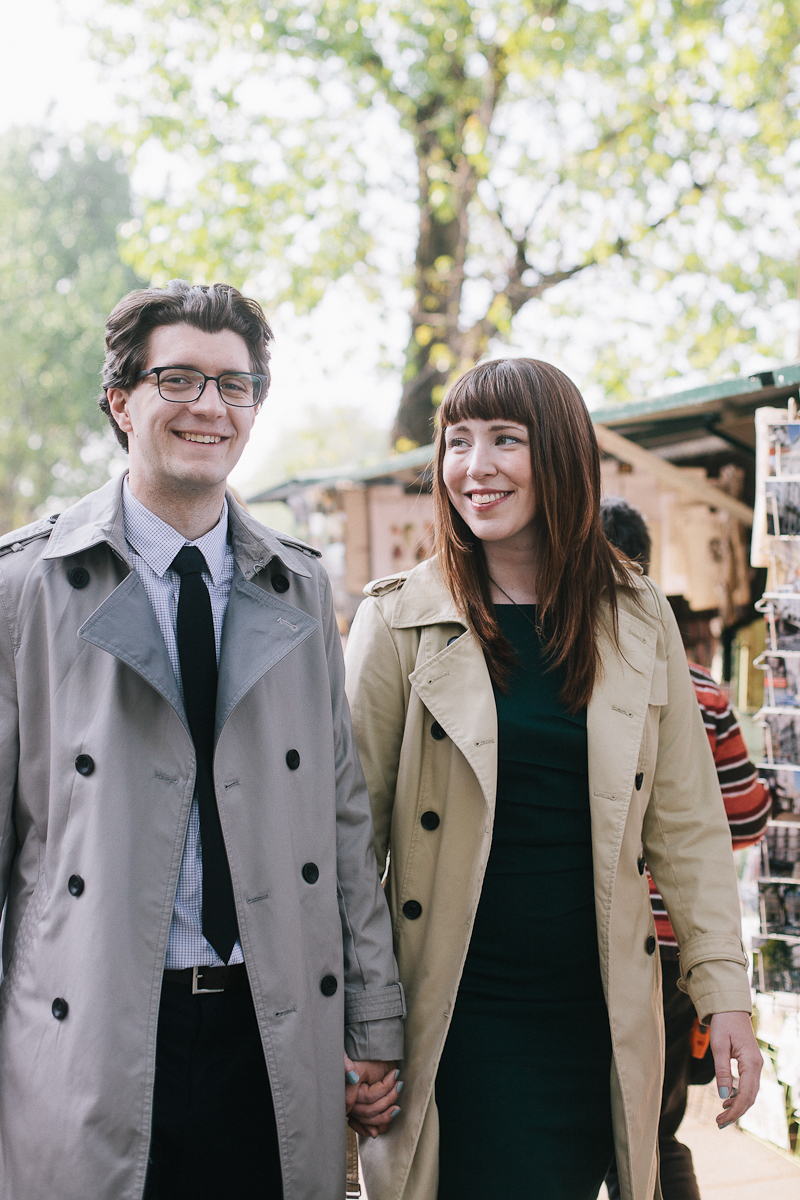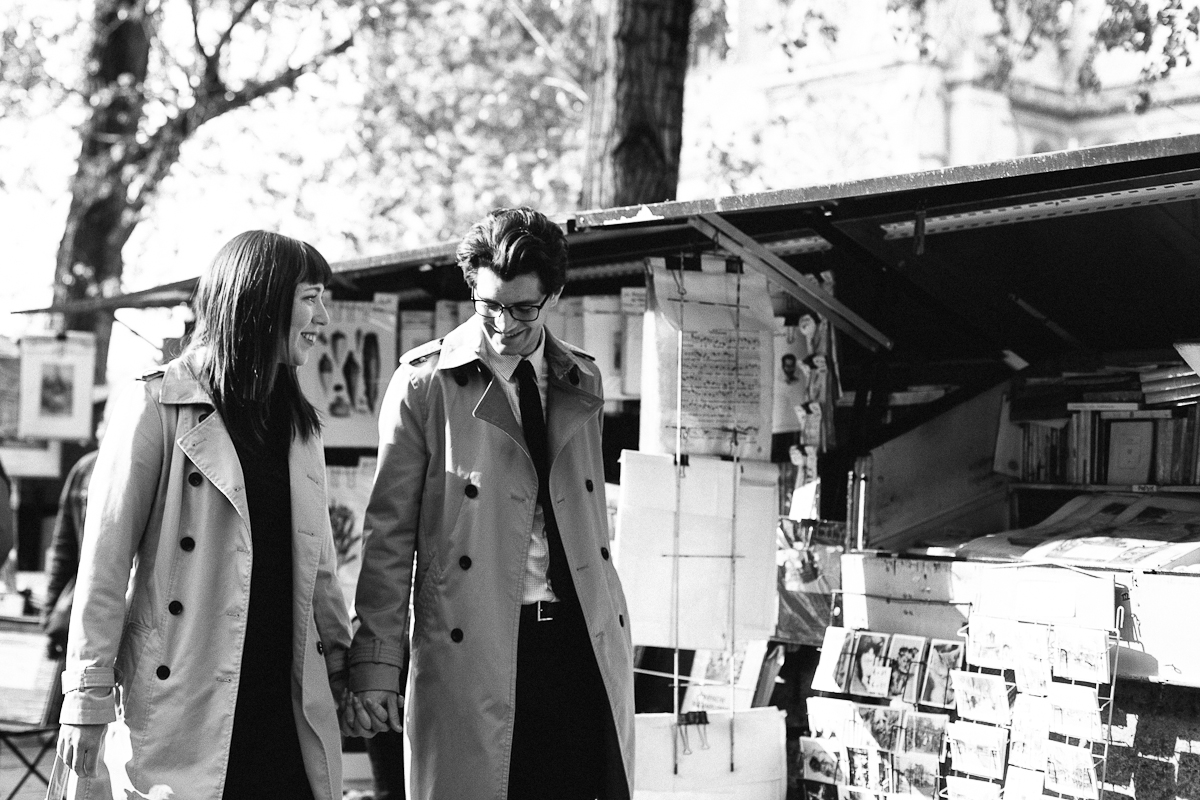 Finally, I think we can definitely say that hanging out with Goncalo was an honest highlight for both of us. Because we both spend so much time behind the camera with Paper Heart Films, it was actually quite nice to be on the other side for a change! And, we enjoyed chatting with Goncalo about his camera, his other work, and his fancy-dancy camera bag."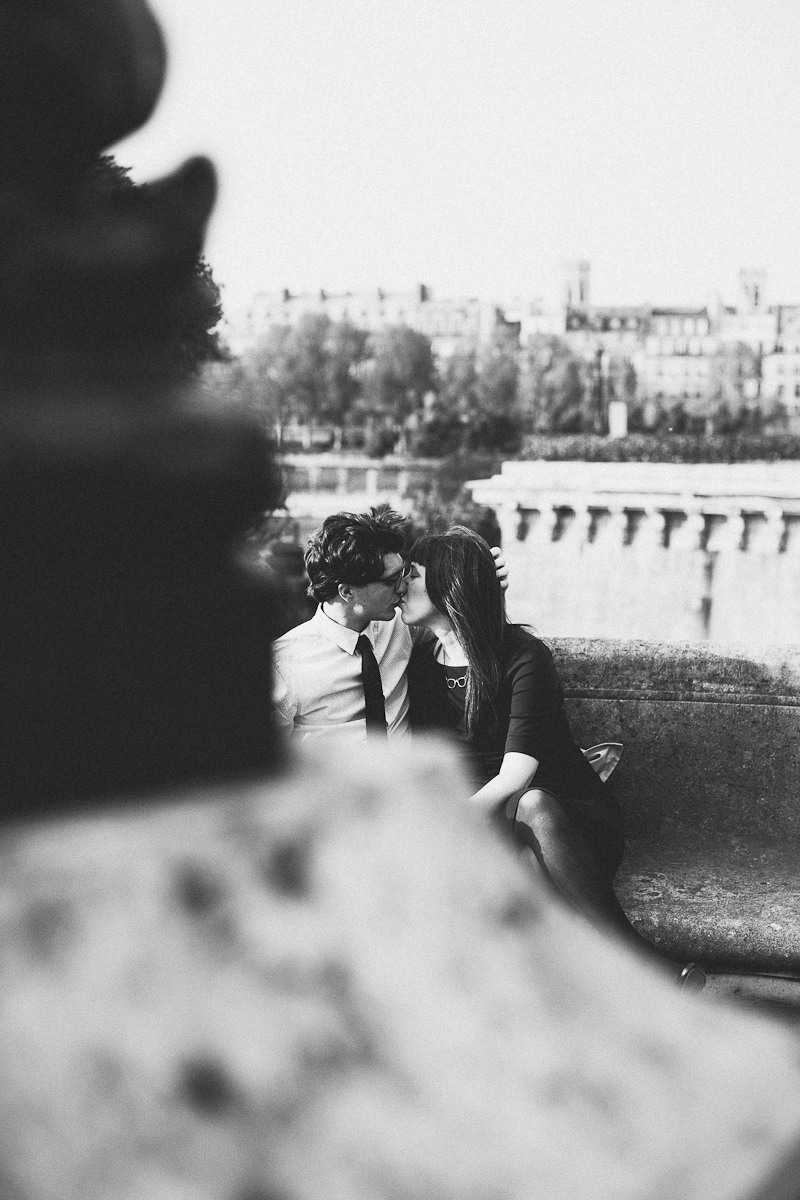 Any Funny Stories?
"This trip we both got pooped on by birds. On different days, admittedly, but still a little strange! Also, we realized the day of our photo shoot that just because the apartment you're renting has an ironing board doesn't mean it actually has an iron. I don't think it shows in the photos, thankfully, but after spending a portion of the afternoon that day looking all over Paris for an iron to press my very wrinkled shirt and trousers without any luck, I ended up using Chelsea's hair straightening iron on my clothes." — Bryan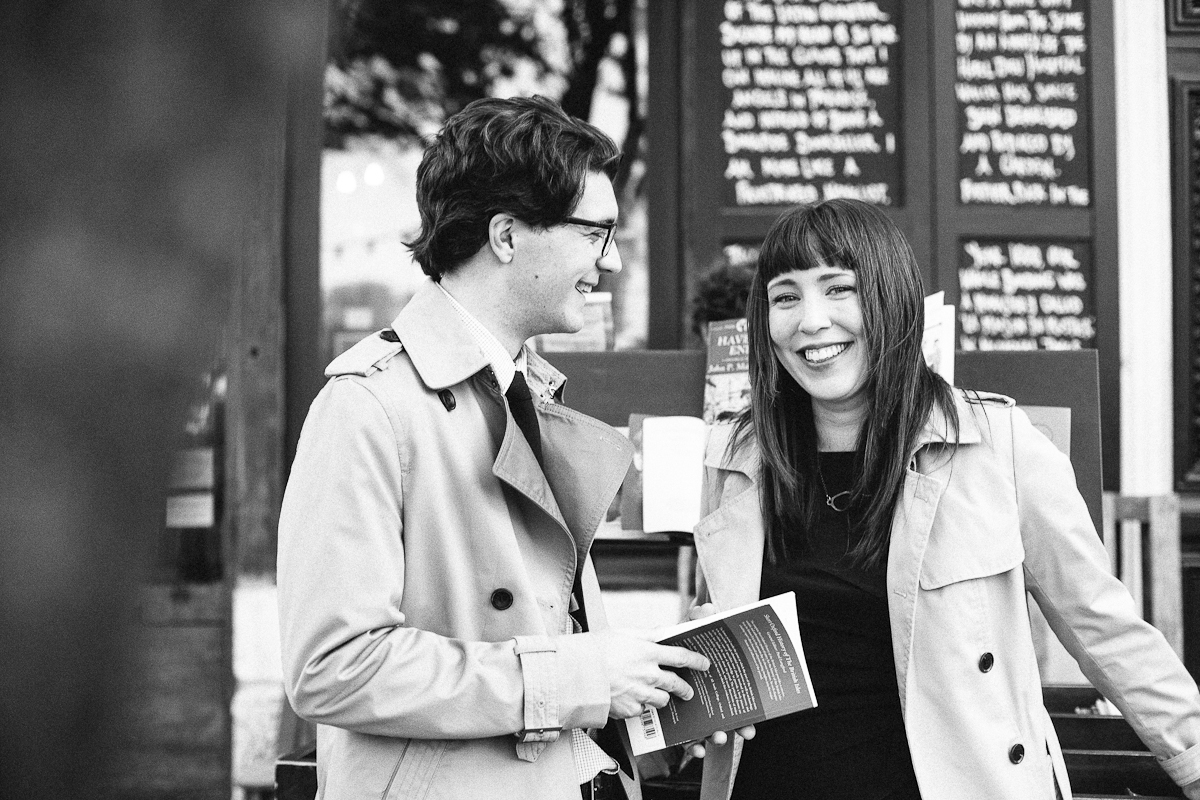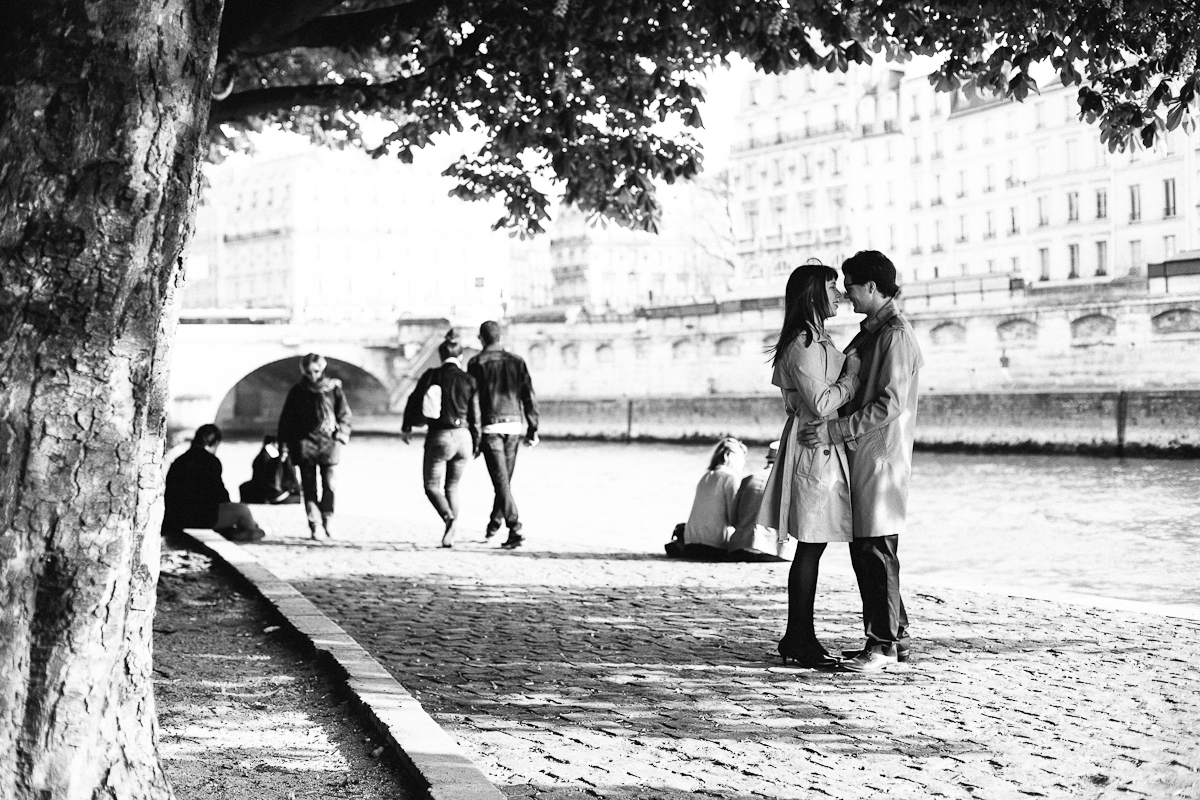 "We can't say enough about our entire Flytographer experience! From booking the shoot to receiving the photographs, every part of our experience with Flytographer was exceptional. I booked our shoot in Paris as a birthday gift for my fiancee back in February. Nicole and Jen at Flytographer got back to me within minutes. They were incredibly helpful during the planning process, and really spent the time finding a photographer who would be the right fit, finding locations for the shoot, and getting the right style and tone for the photographs, all the while being great about keeping it a secret before I'd told my fiancee about the session. When we got to Paris, Goncalo – our photographer – was in touch right away, and was incredible to work with. The session went by quickly, and it felt like we were hanging out in Paris with a good friend, which made the shoot a comfortable and enjoyable experience. In fact, the shoot was a real highlight in our Paris trip – it was such fun! And, of course, we are thrilled with Goncalo's amazing photos. The photos are gorgeous, and were delivered so quickly that we were watching through them on the computer before we'd unpacked our bags. We will be recommending Flytographer to everyone we know – and I hope that we'll be booking another Flytographer session again soon ourselves. " -Bryan and Chelsea
Traveling to Paris? Book your session here.
Know someone who is? SHARE this post using the sharing buttons below!