See more: couples – love – honeymoon – Dublin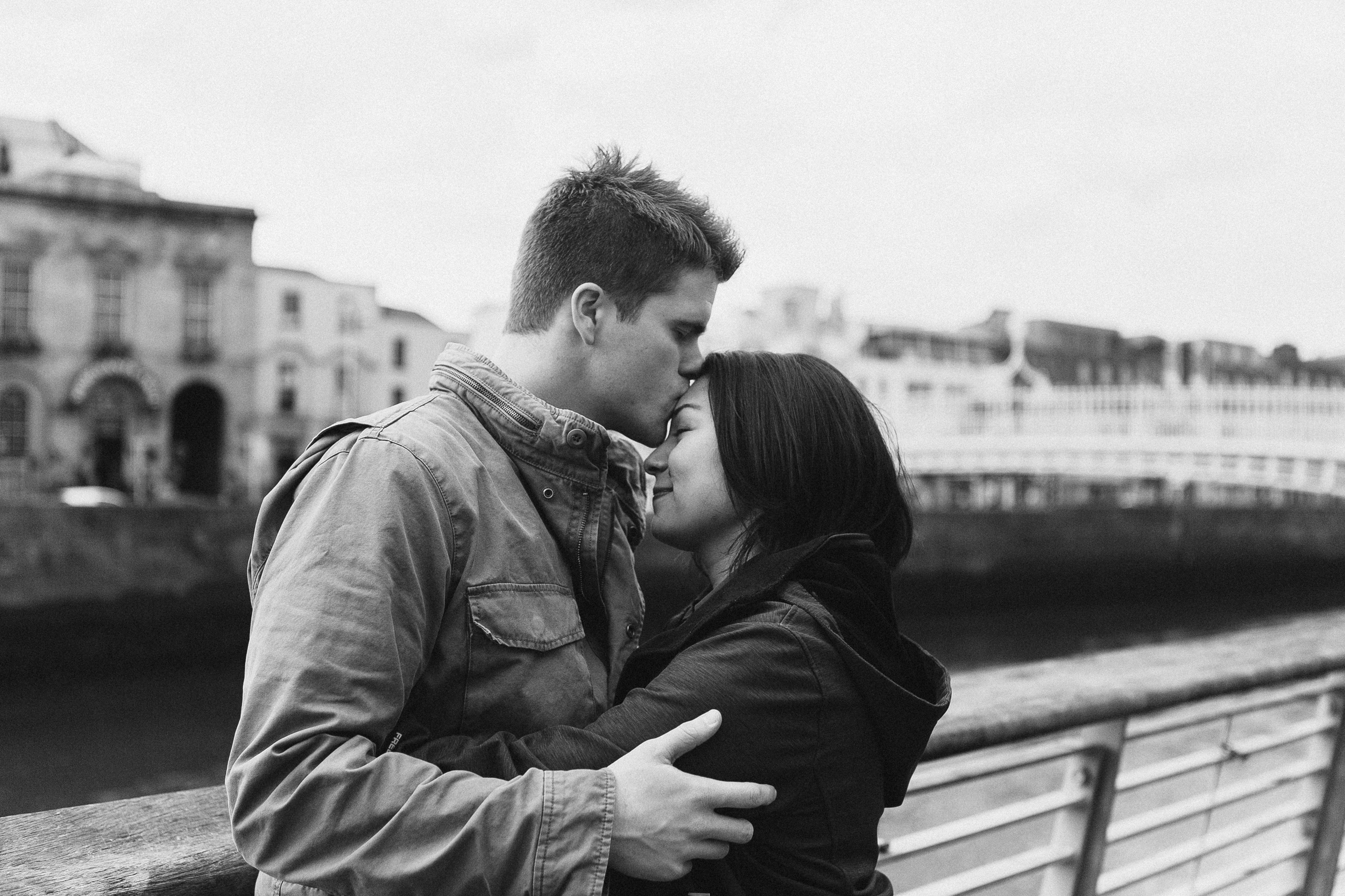 Sometimes, Mom really does know best! When Kimberly and Josh began planning their honeymoon, their parents came up with the perfect gift, and thanks to our friends at Wanderable, Kimberly and Josh celebrated their first trip as husband and wife with a Flytographer shoot in the funky Temple Bar district in beautiful Dublin, Ireland! Vanessa captured this couple's newlywed bliss as they travelled through the streets of Temple Bar, checking out everything from amazing street art to historic pubs – even sharing a drink at the end of their shoot!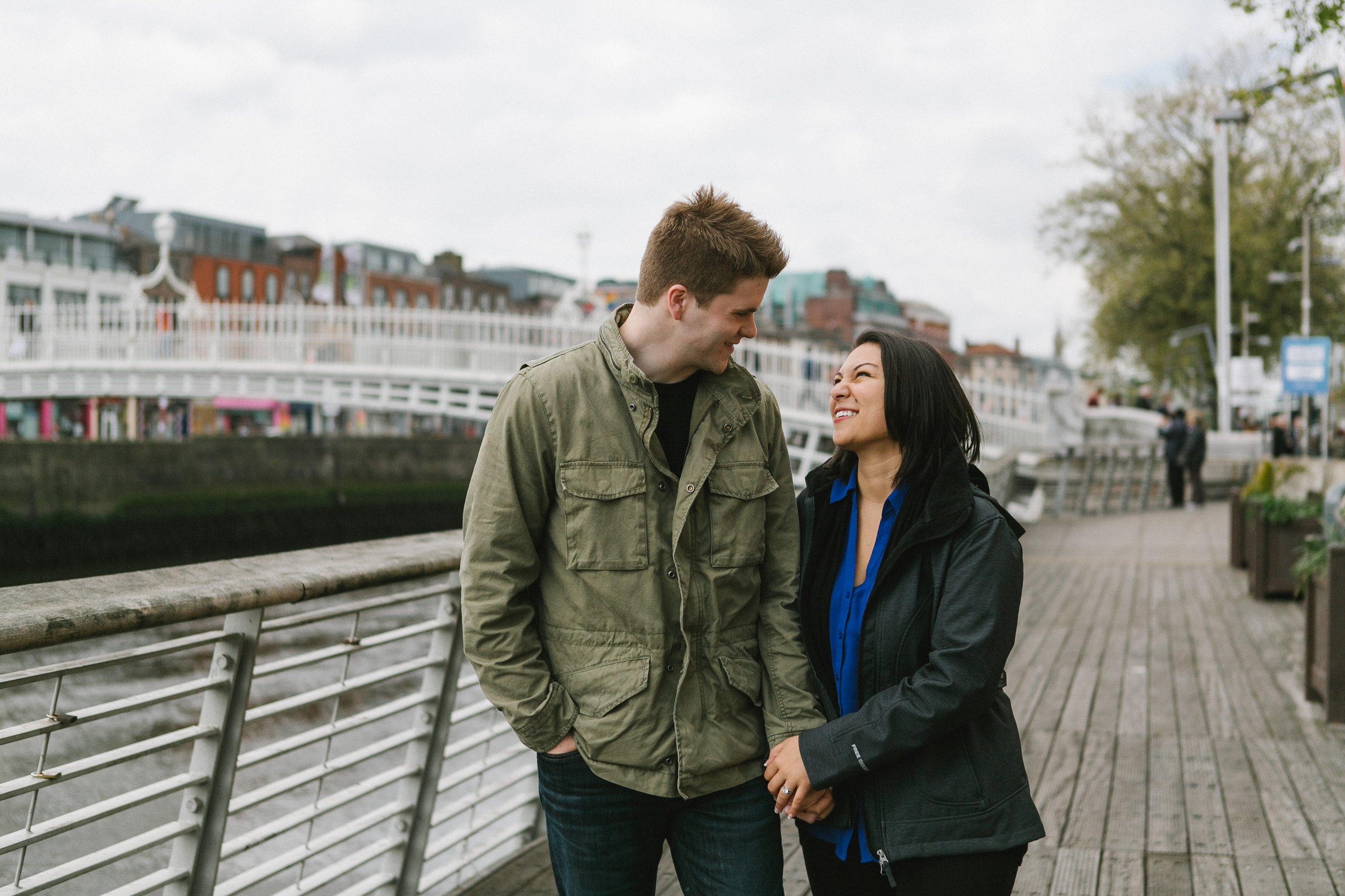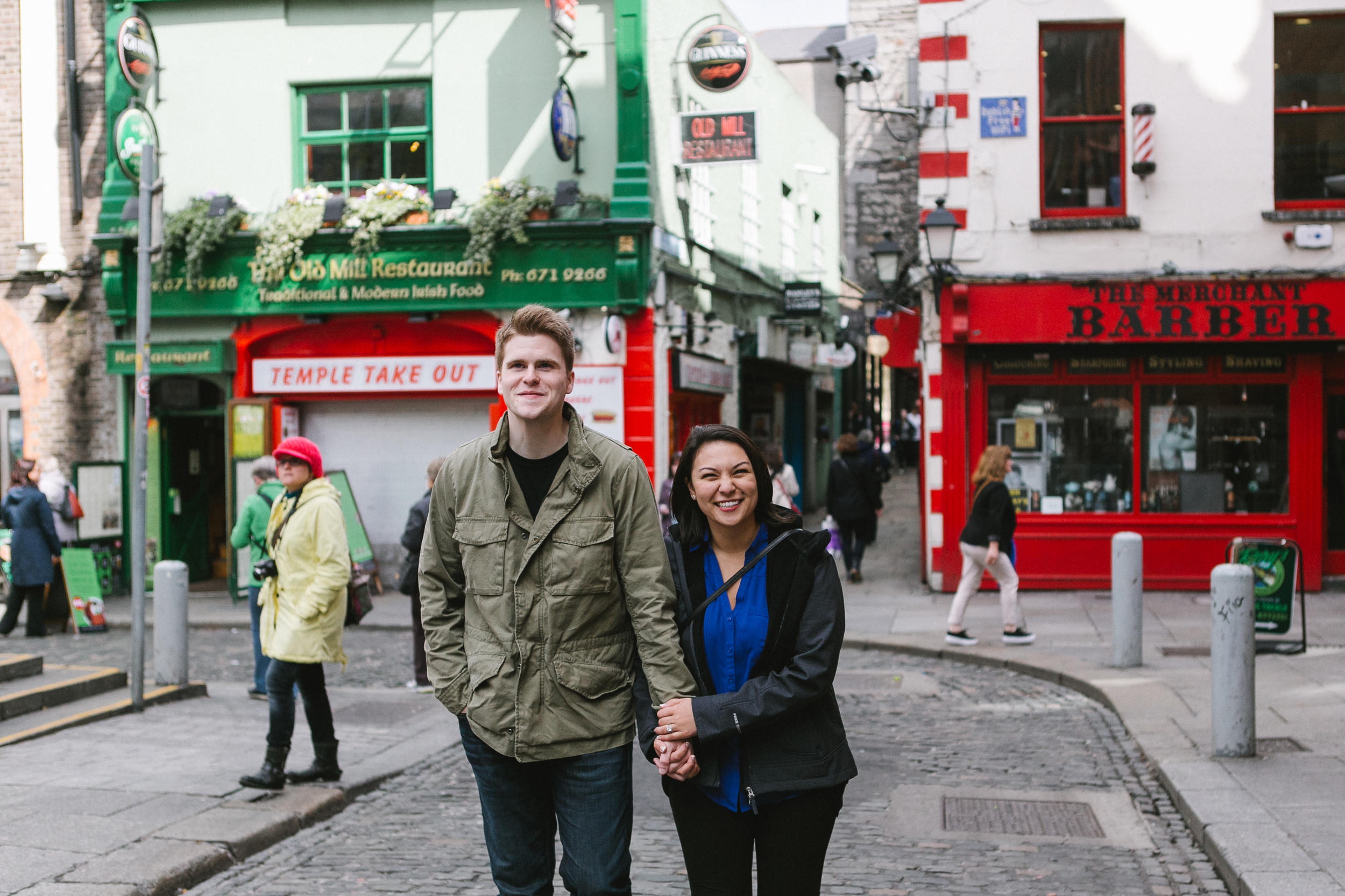 "We decided to go to Ireland for our honeymoon before we even decided where we would get married. It was our first trip out of the US and we couldn't have had a better time."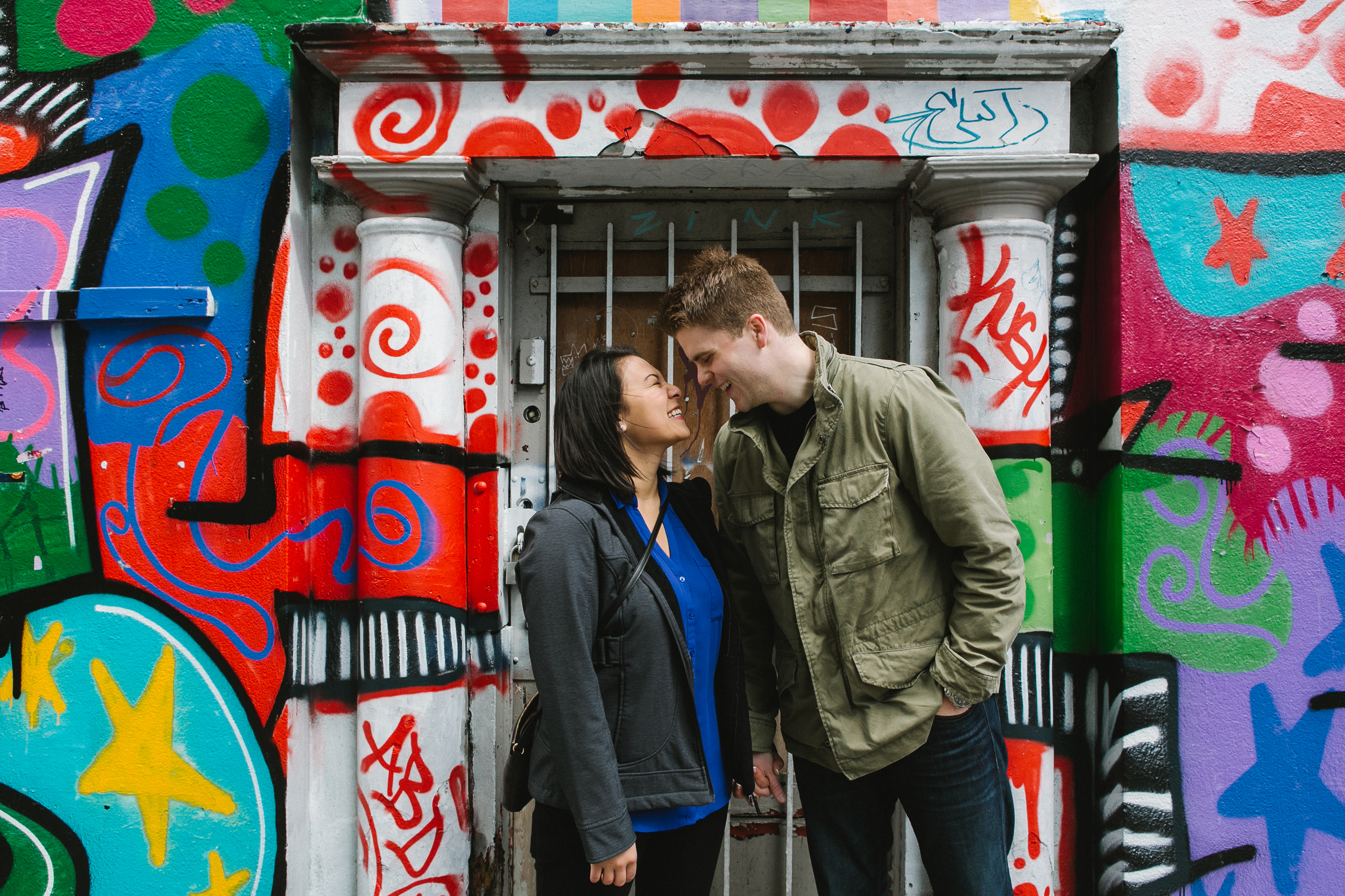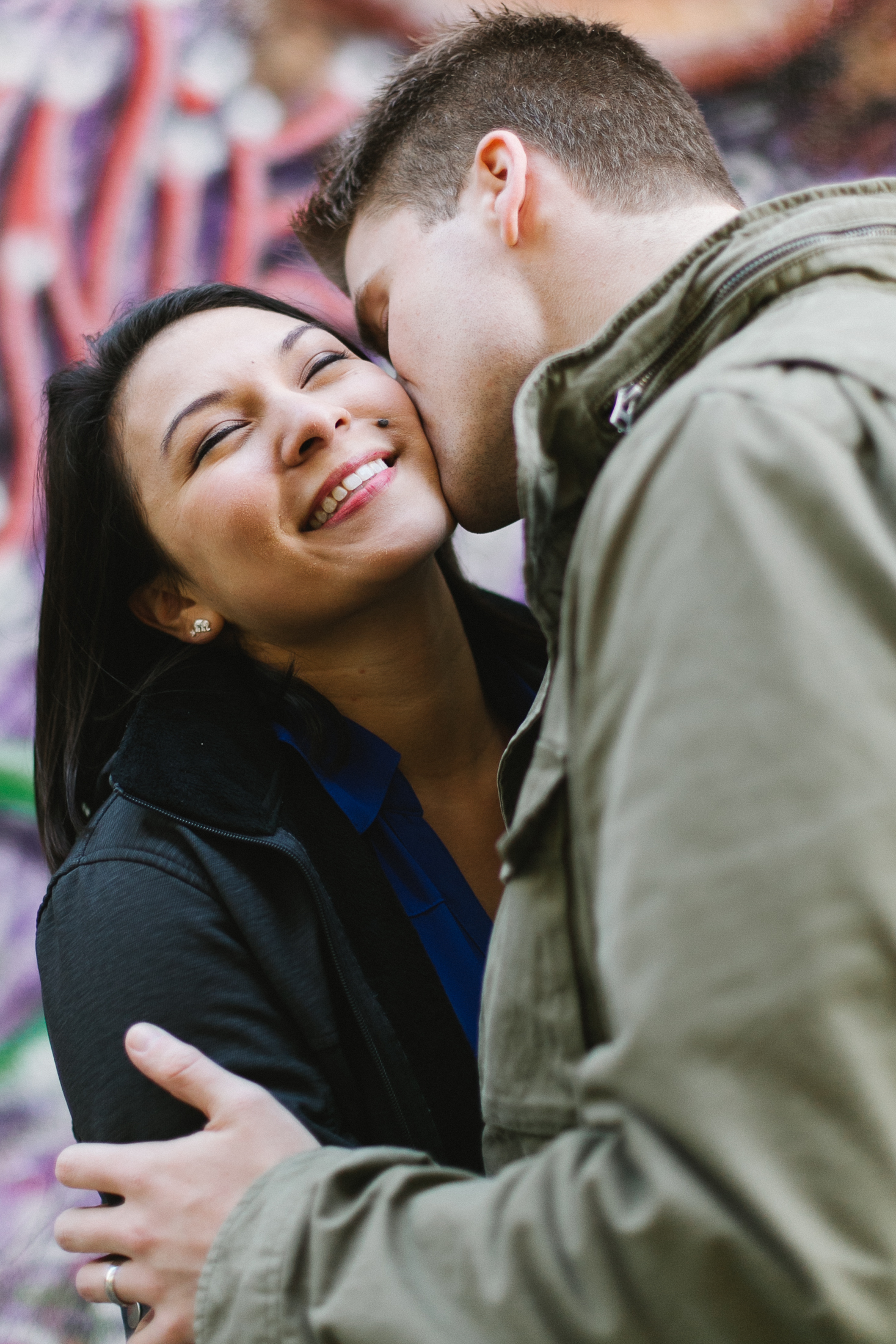 "When we were planning what to do in Ireland, we never really thought about doing a photoshoot. Our parents purchased the Flytographer gift card for us on Wanderable and said we absolutely had to get our pictures taken because it would be the best way to remember our trip. They were right."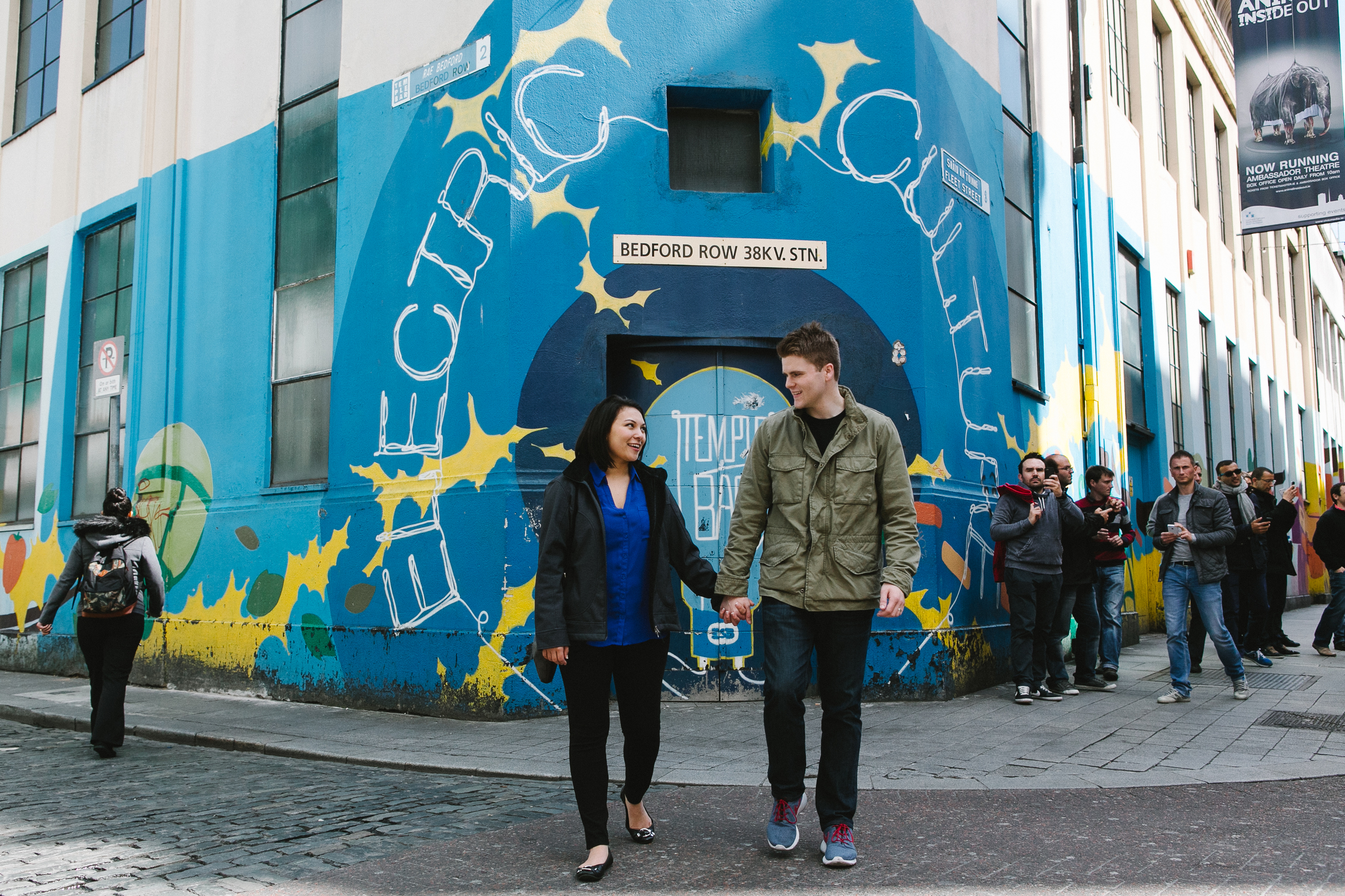 "We had such a blast taking our photos. Our photographer, Vanessa, took the time to show us around Dublin, recommended places to eat, and ultimately helped us figure out where we would spend the rest of our honeymoon. We loved how quickly the photos were emailed back to us. We were able to enjoy them before we even got our wedding pictures back! We loved our experience with Flytographer and will definitely be using them again to capture our future adventures."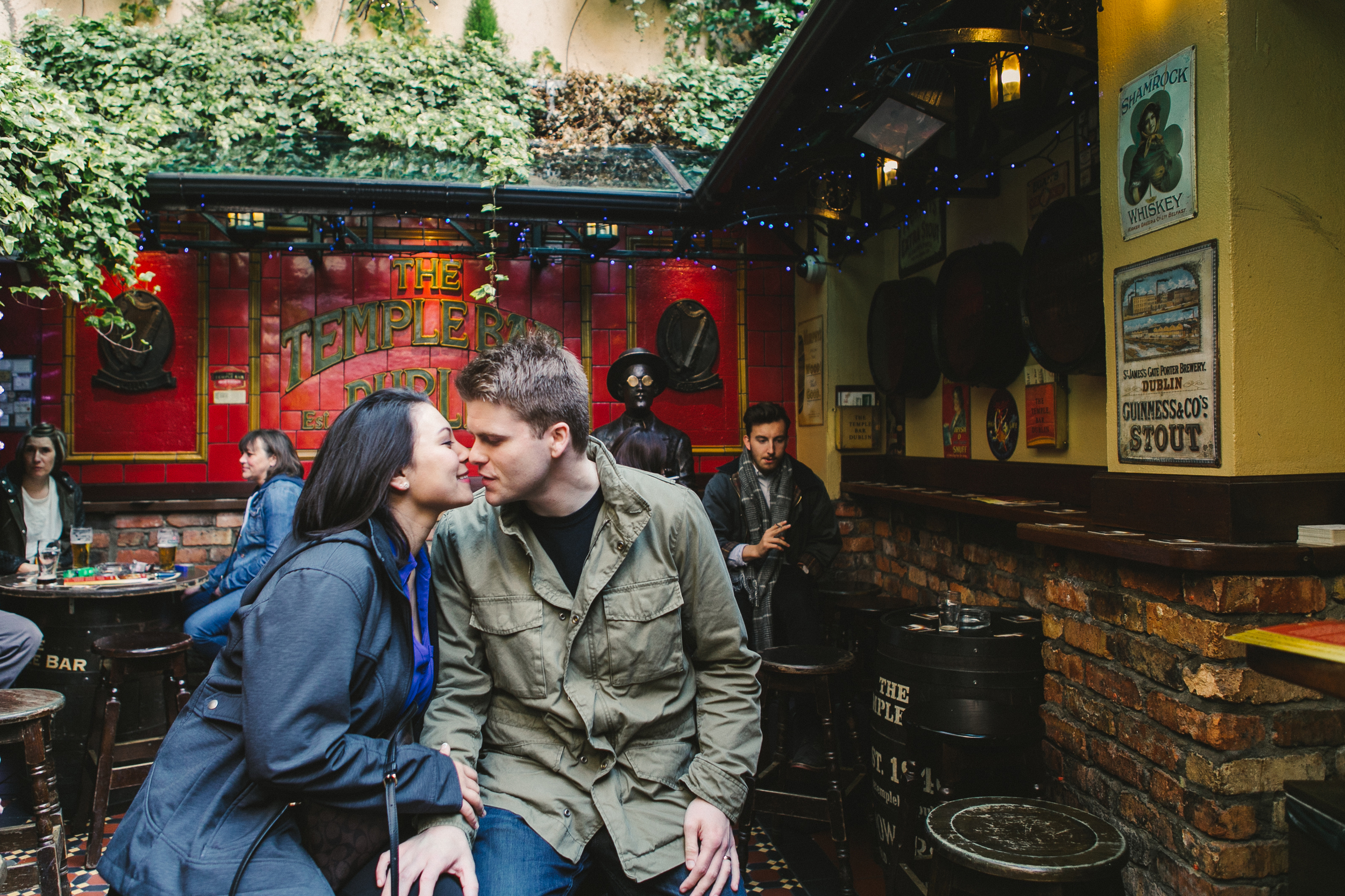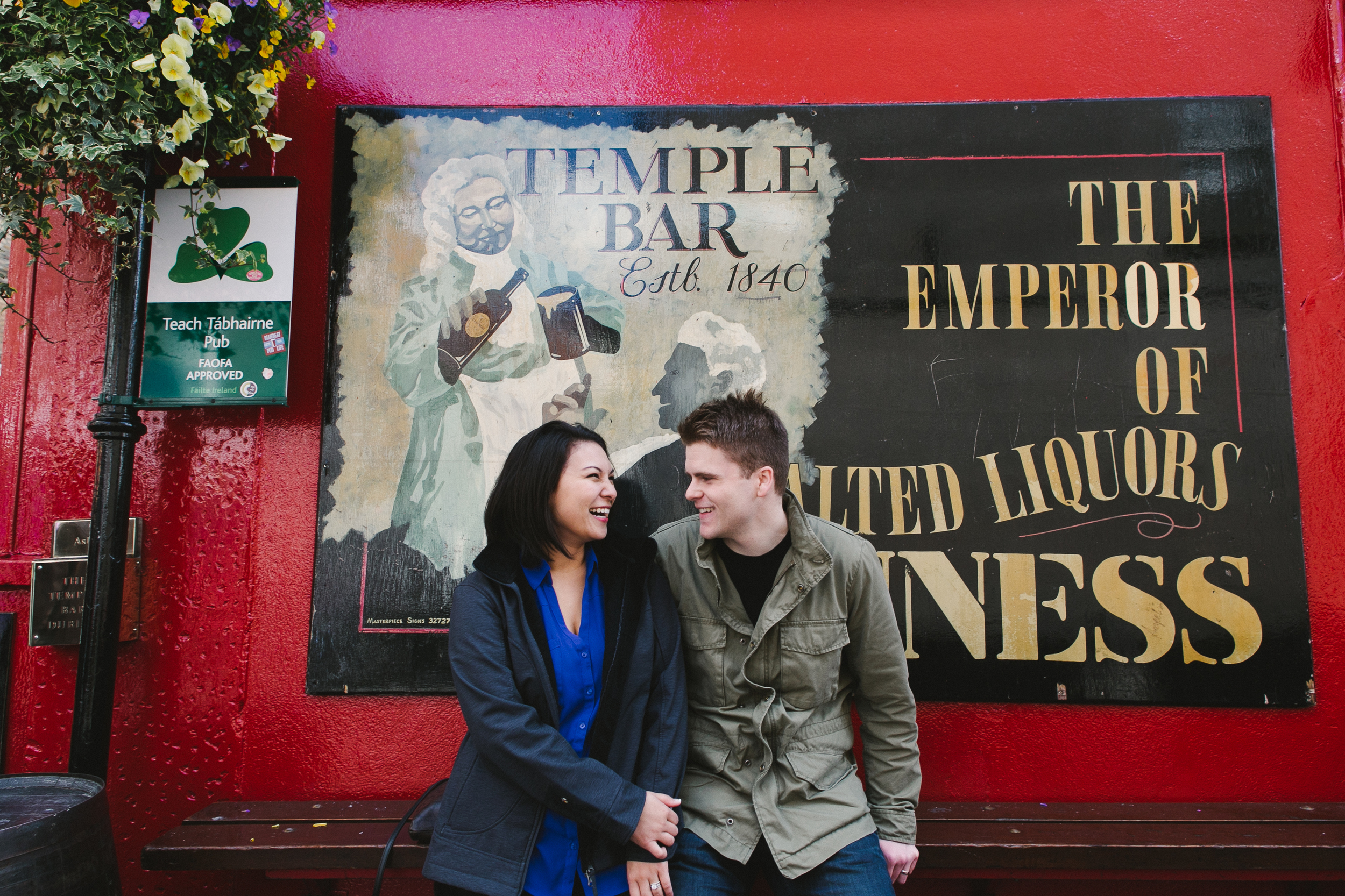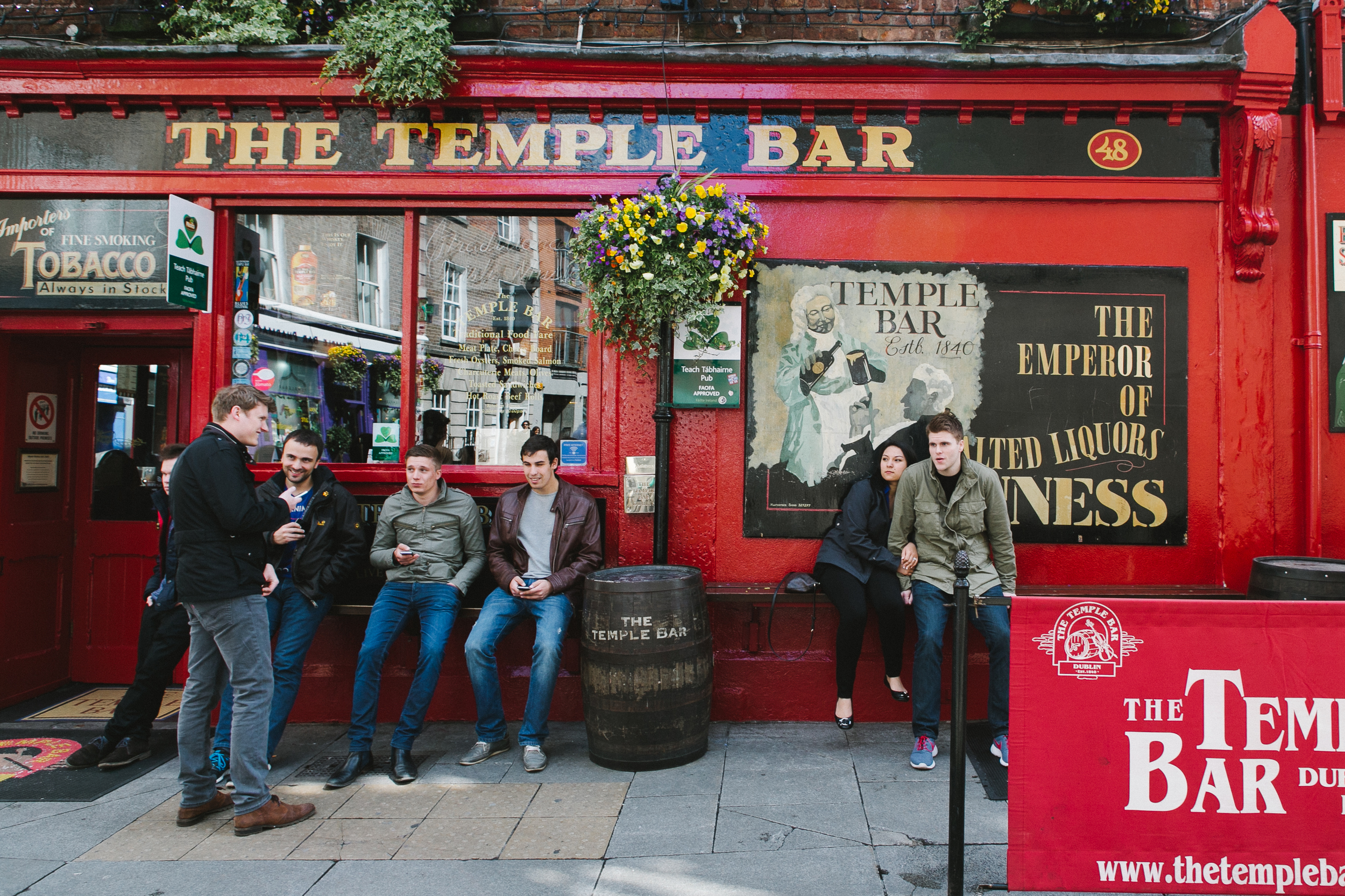 "Vanessa was fantastic. She made us feel comfortable and silly, and we couldn't have asked for a better photographer!" – Kimberly
We wish these two a lifetime of adventure together!