See more: kids – family – family reunion – Rome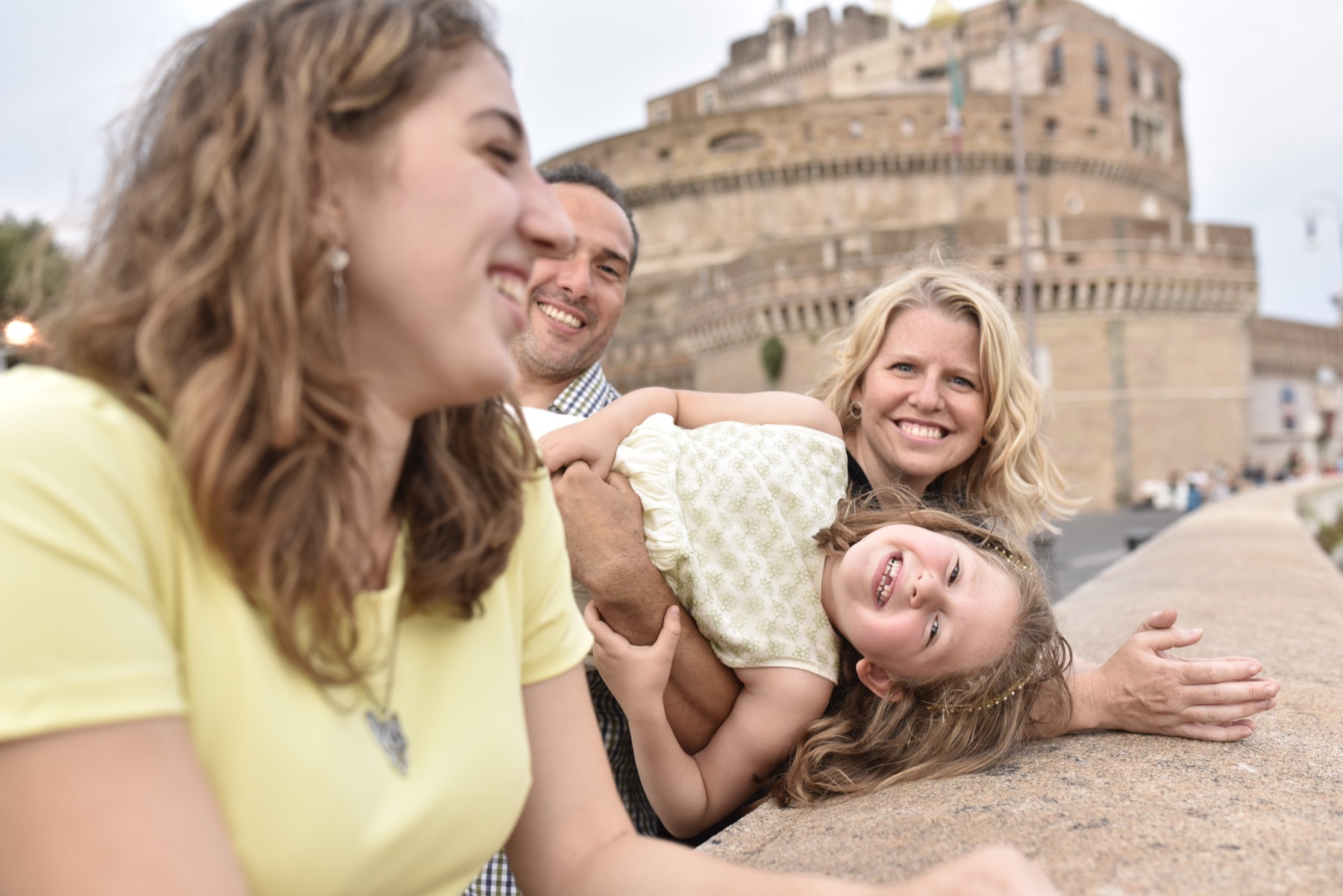 When families live far apart, it can be almost impossible to decide where to meet – your city, or mine? For Erika and her family the choice was clear – for an occasion as special as this, only a gorgeous European destination would do – and where better to relax and explore with family than Rome! Reuniting as a family to celebrate Grandma and Grandpa's 50th wedding anniversary, this super cute clan explored the cobbled streets of Rome while new friend and Flytographer Roberta captured their sense of fun, and the close connections they all share!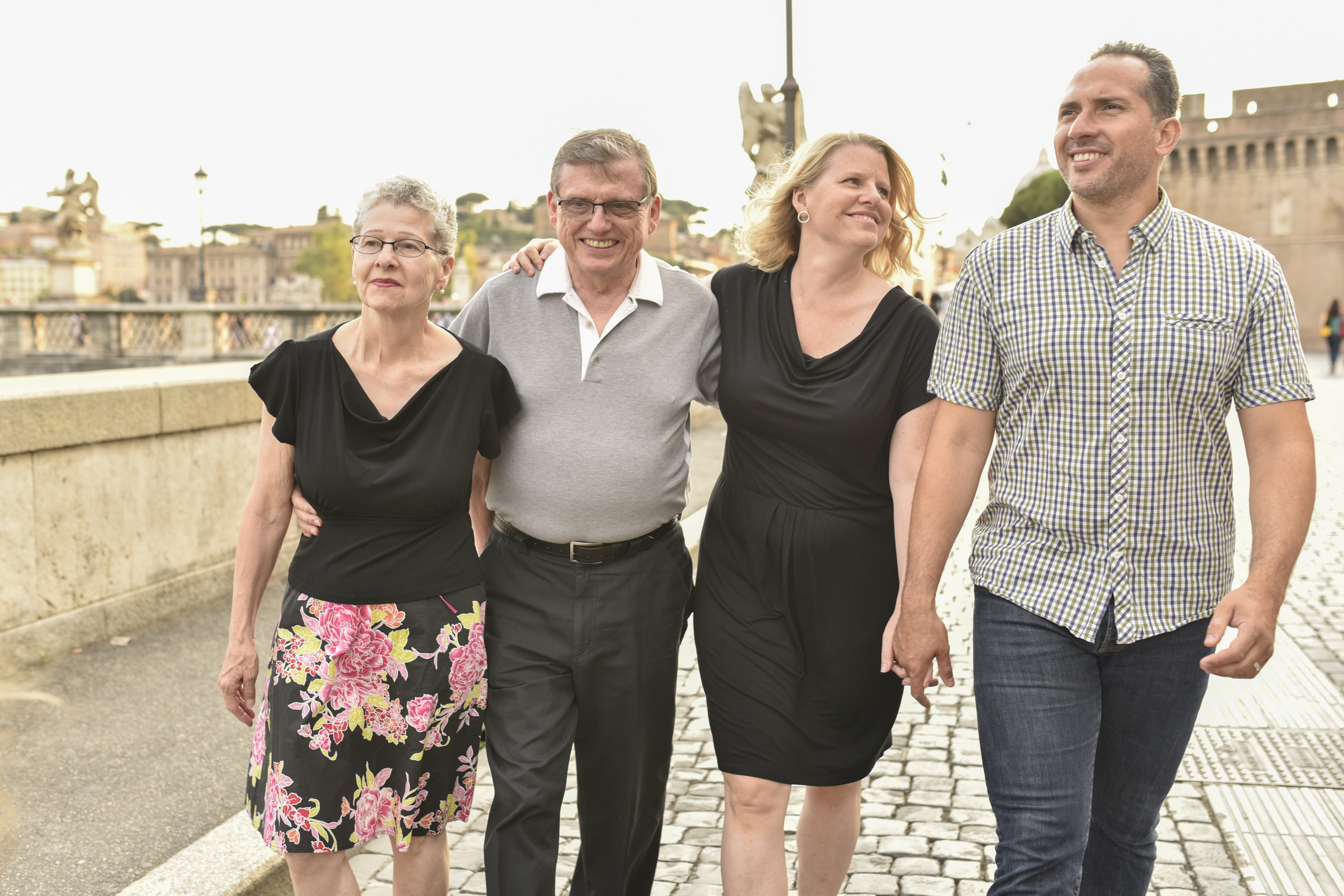 "My husband and I live across the world from our families, so it is always a big occasion when manage to get together with the grandparents in one place. And because this time that place was beautiful Rome, I knew that it was a perfect chance to have family photos taken. Plus, my parents will celebrate their 50th wedding anniversary in a few months, so we wanted to capture them in a romantic way as well. We definitely succeeded!"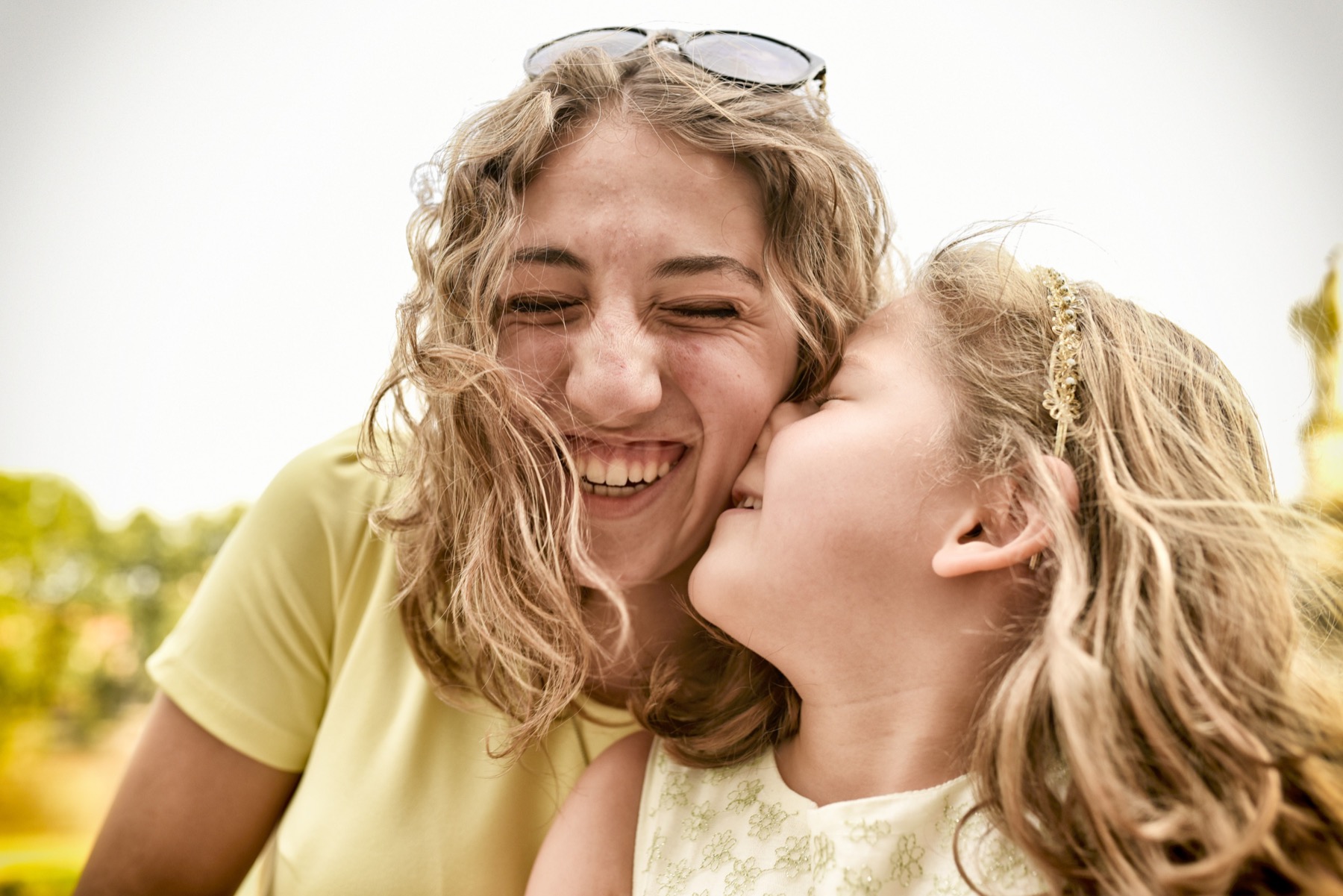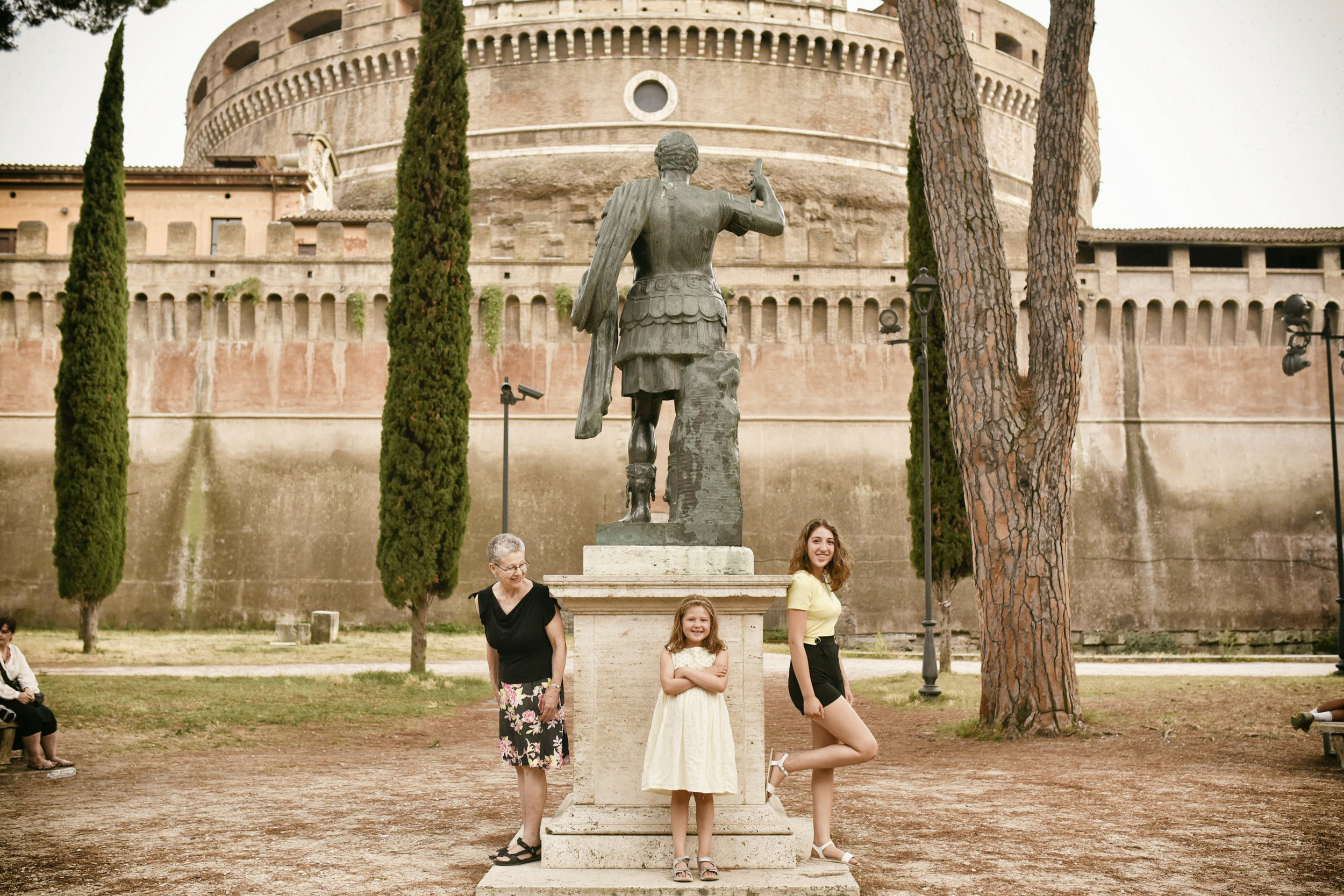 "This was our 3rd Flytographer shoot as a family, and it just gets more fun every time. Our kids simply love strolling around town like models, and even our teenager – who is very hard to impress – thinks it is a cool experience every time. "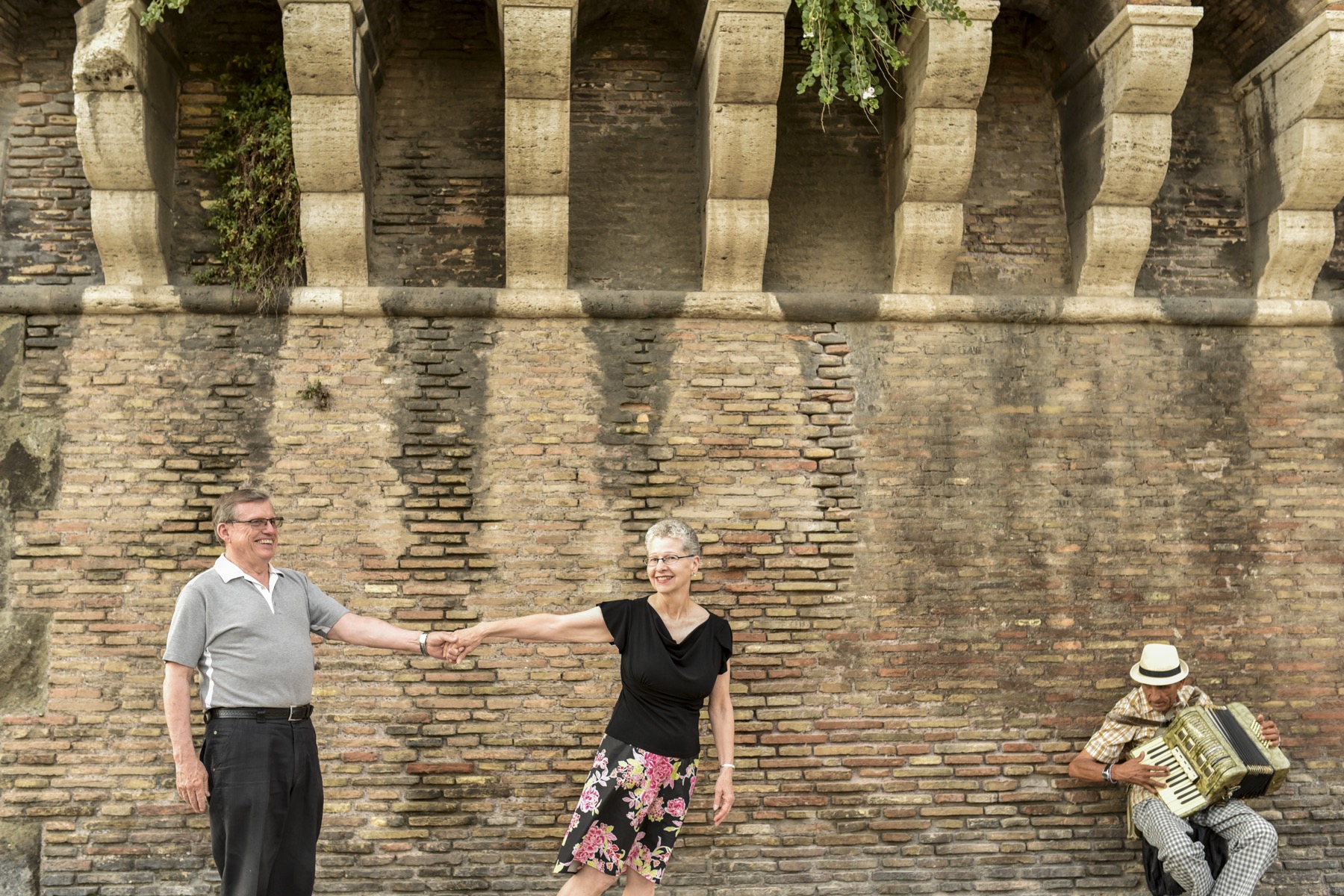 "I love the photo of my parents next to the guy playing the accordion. It is amazing to see them enjoying themselves and playful after nearly 50 years of marriage. Just after Roberta took those shots, the accordion guy gave her what sounded like a sound telling off in Italian…but then maybe he was just commenting on what a lovely family we were. ;-)"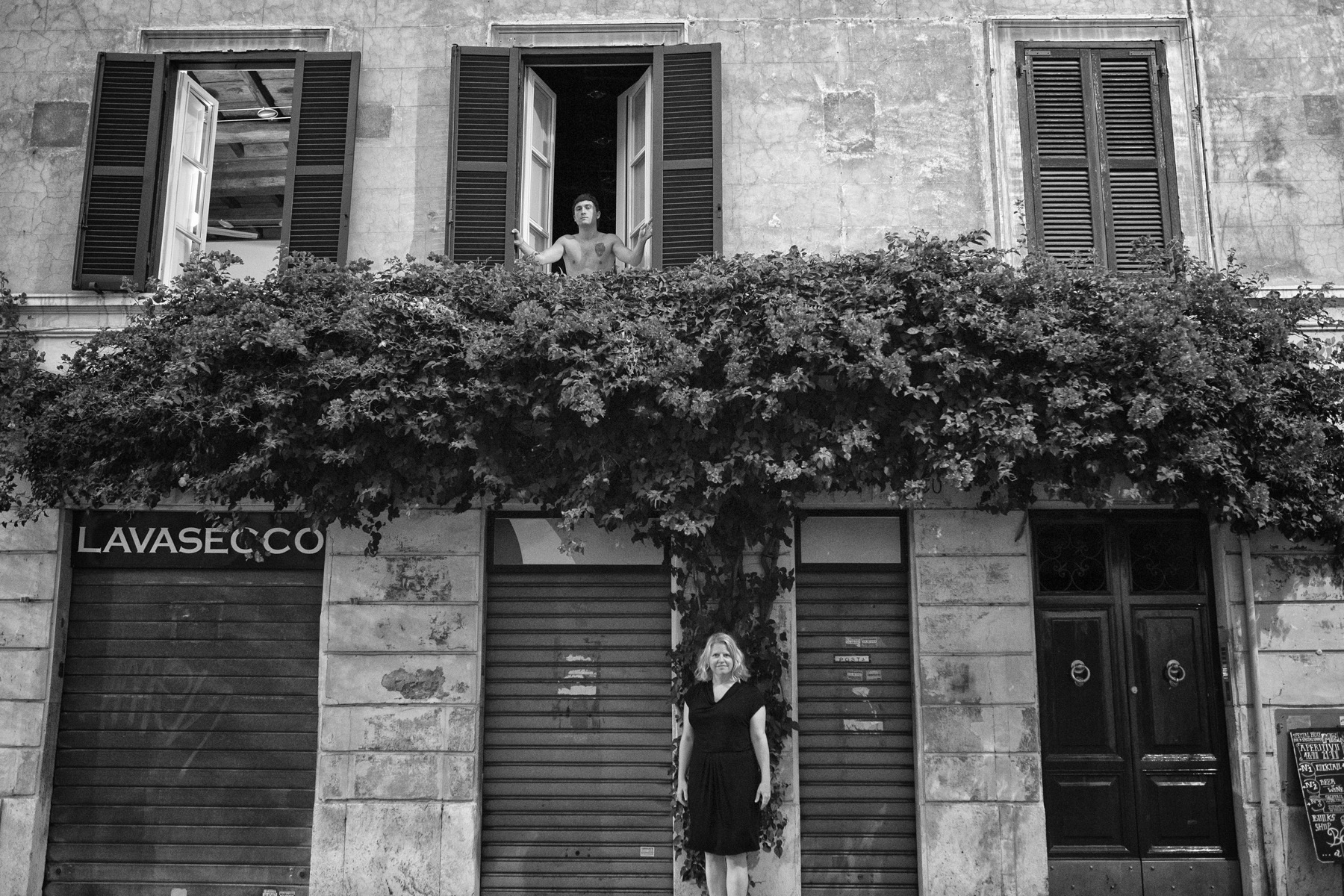 "One of my favourite photos from our shoot is the one of me standing beneath a window with a man in it. It was meant to be a close-up portrait shot, but right at the moment we took it the guy appeared in the open window in his shirtless, tattoo-covered Italian glory and slammed the shutters shut. Roberta was brilliant to capture the whole scene in a split second, and I think that photo perfectly captures the spirit of visiting Rome."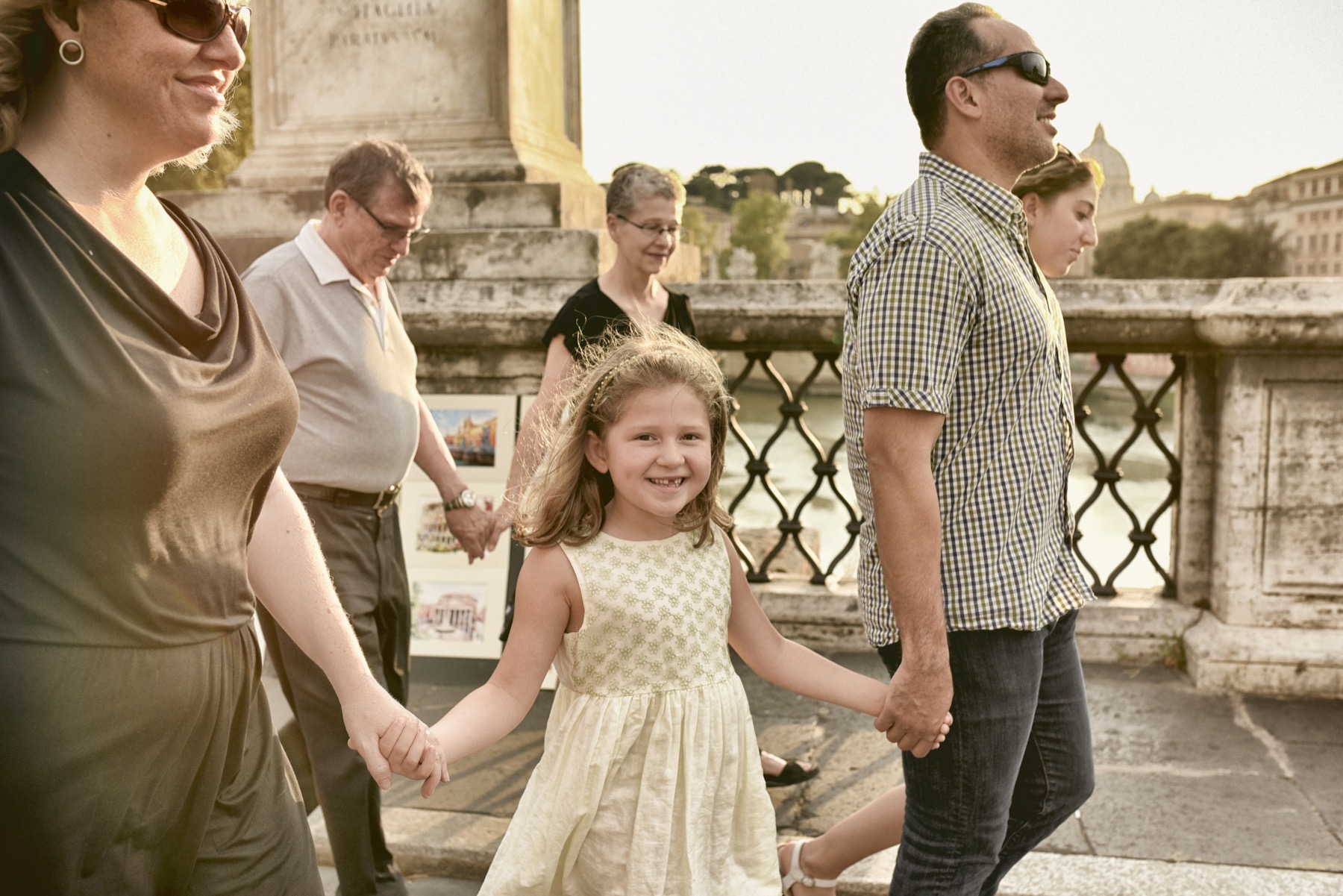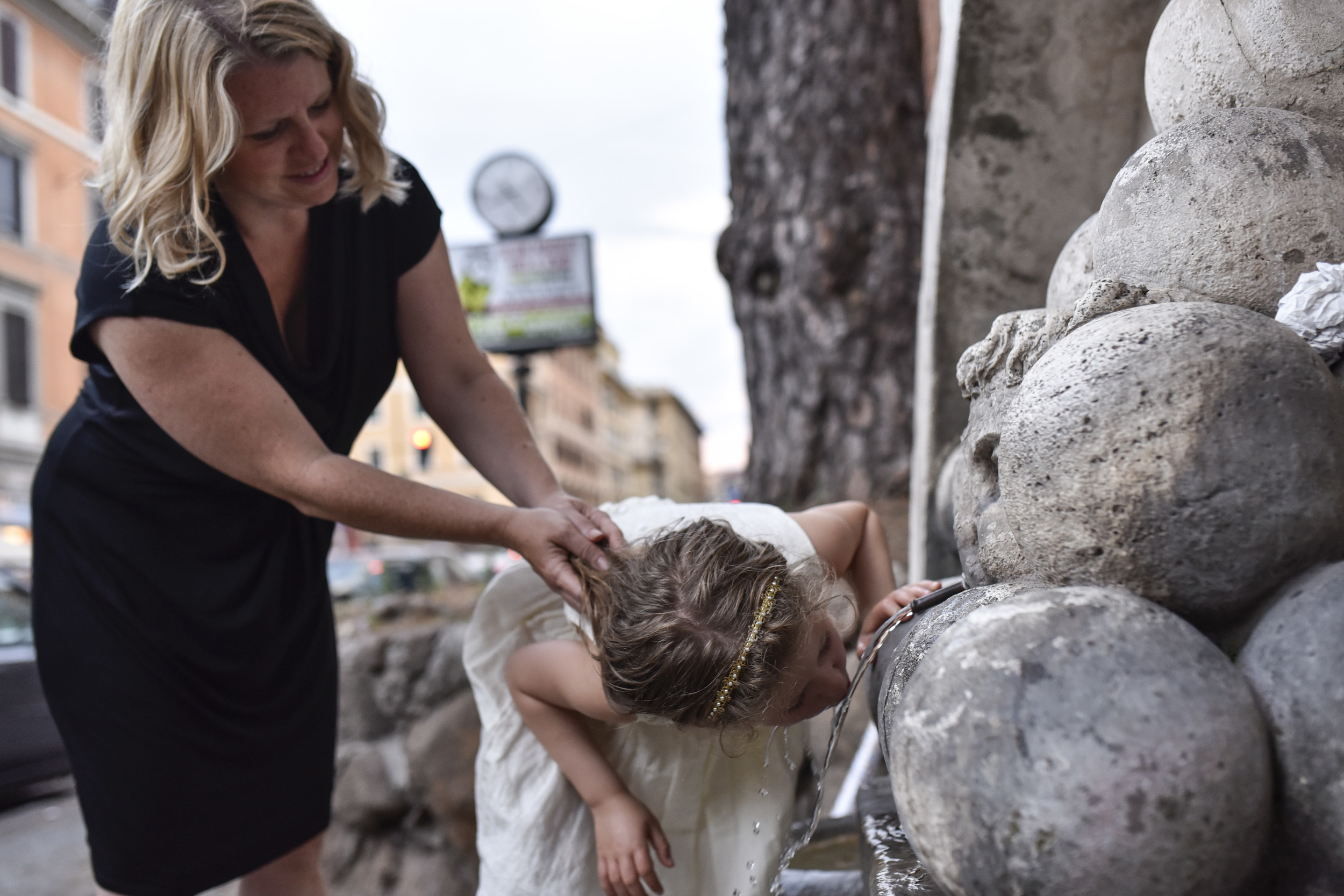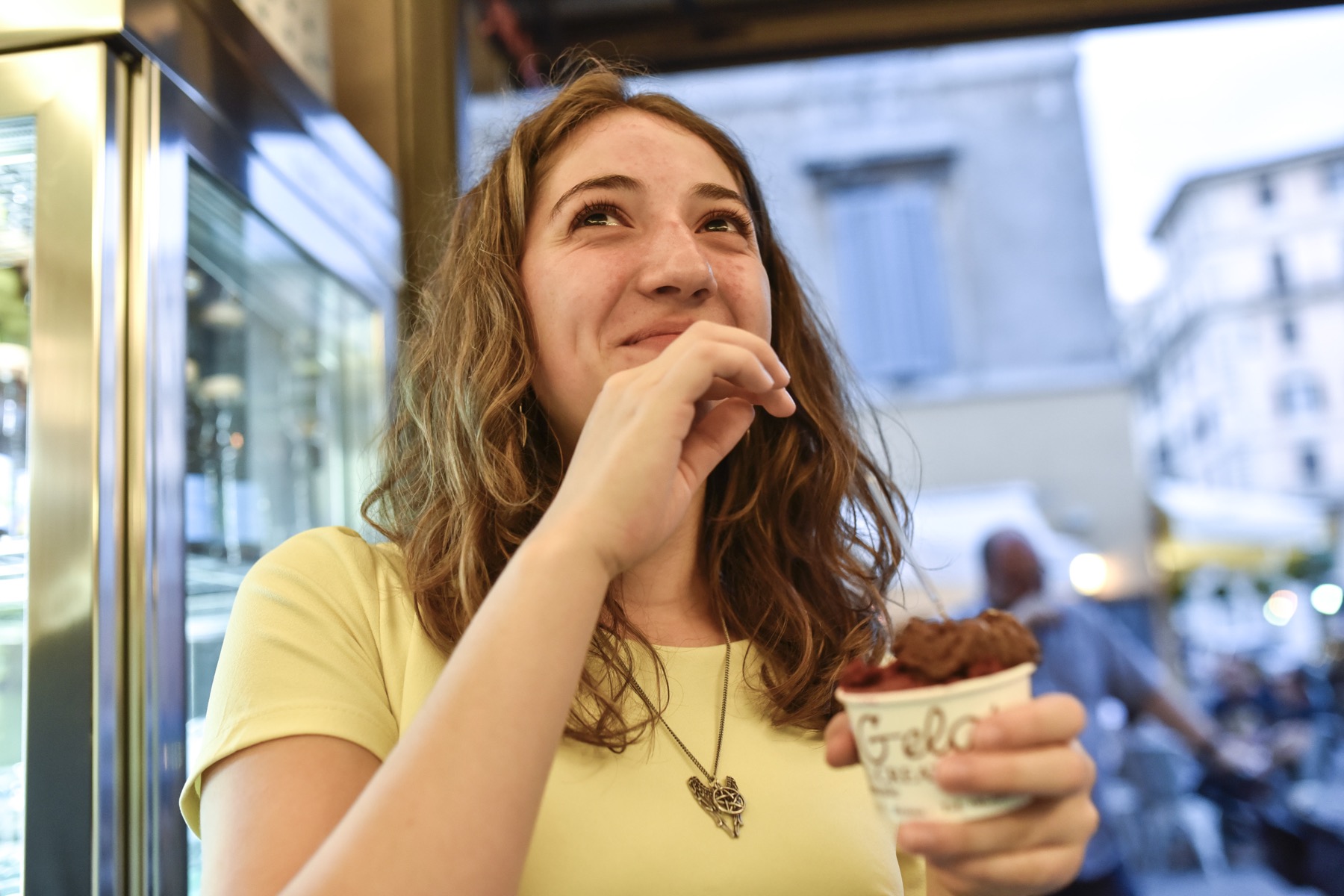 "On the day of the shoot, the temperatures soared to 36C and the forecast was calling for a thunderstorm literally RIGHT at the time we were supposed to start. Our photographer Roberta had texted me that she had a back up plan in case it rained (a beautiful nearby building with colonnades) but I was concerned how my older parents and youngest daughter would manage in the stifling heat and possible storm. In the end, the gods of Rome smiled upon us and we had the most lovely golden evening light and cool breeze for our whole hour. (And Roberta graciously carried our just-in-case umbrellas in her purse!) The grandparents and kids had no problem, especially since Roberta took us for gelato on the route. "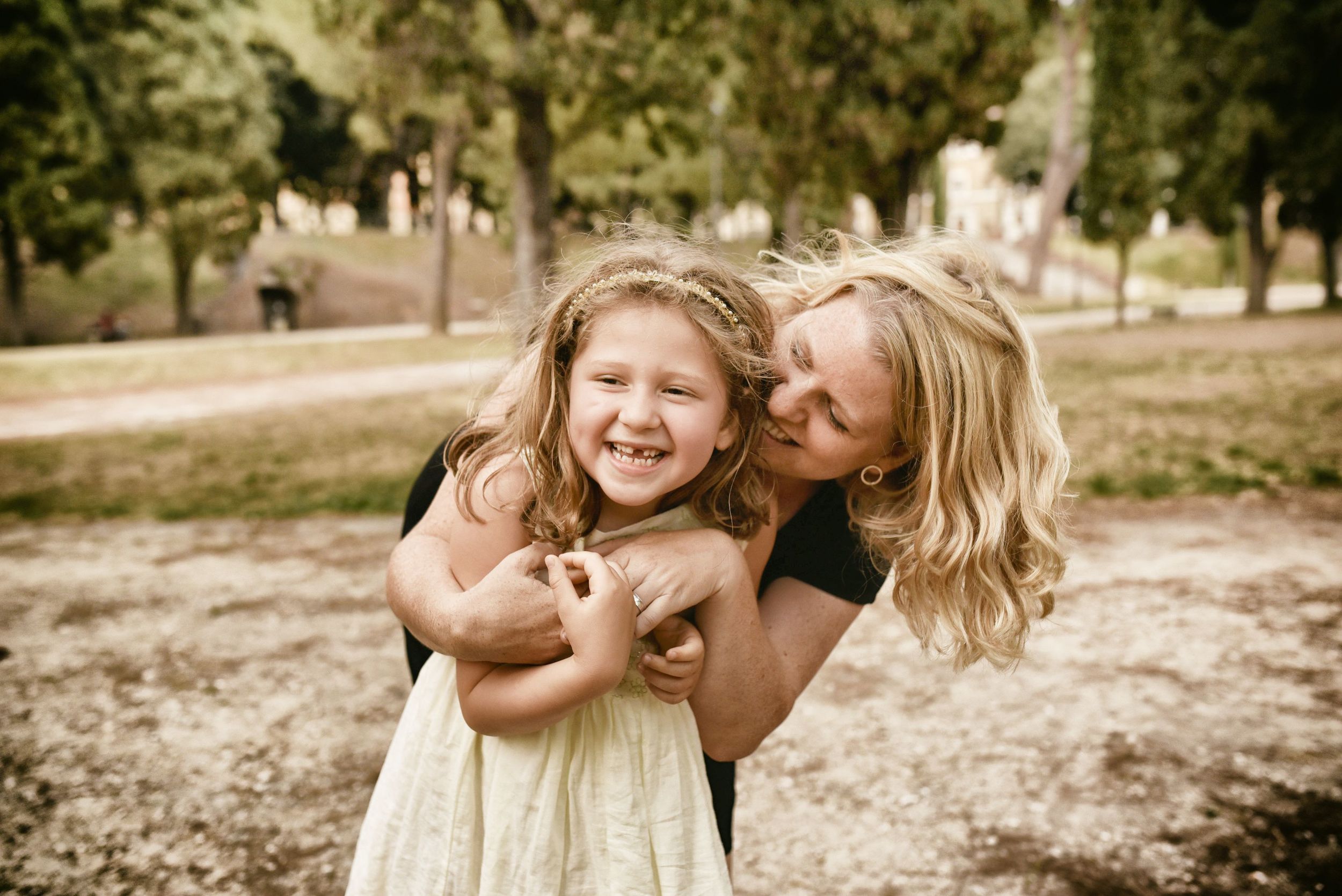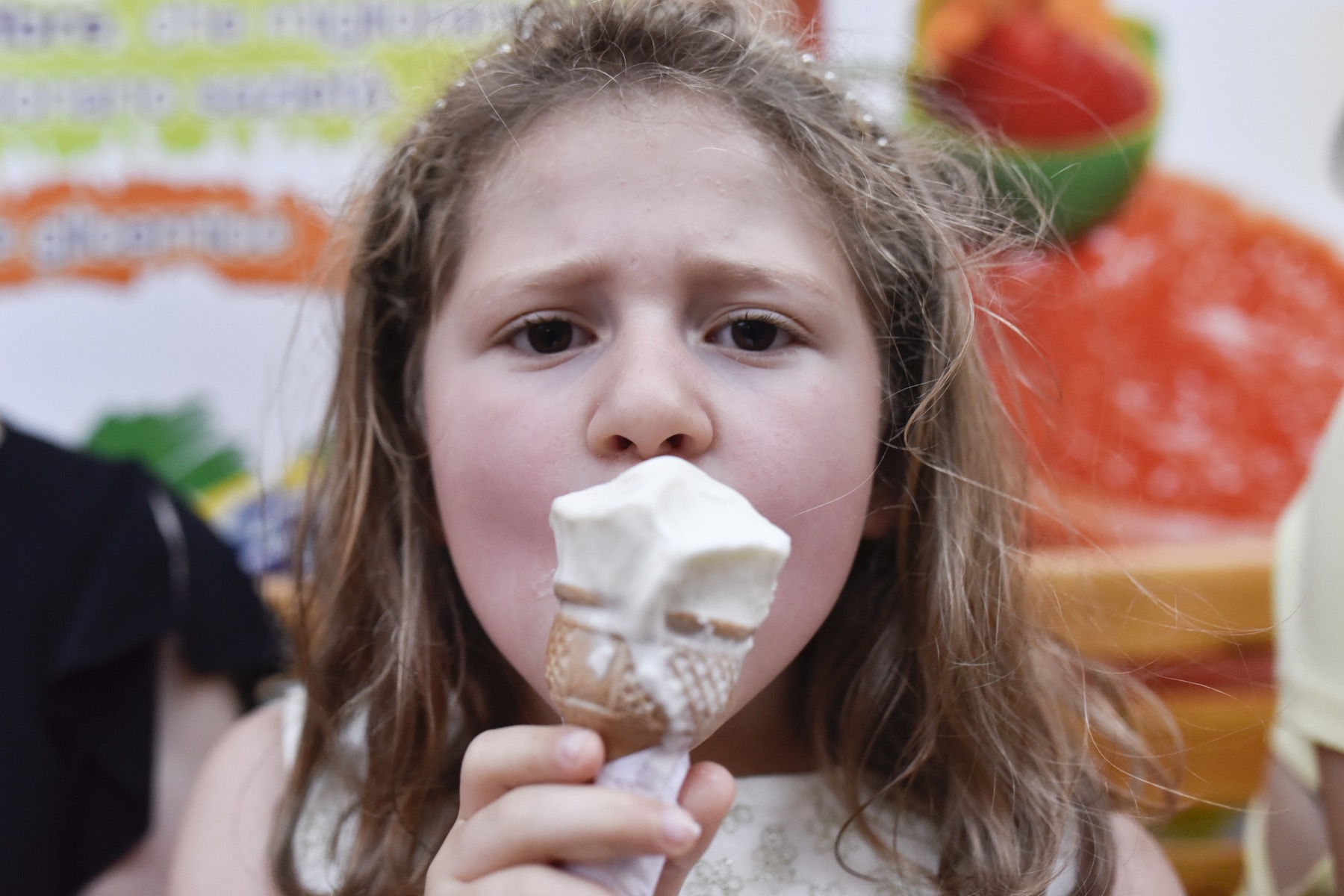 "When you visit Rome, I would definitely recommend staying in the residential Prati neighbourhood. You feel like a local amidst regular Roman people, and yet you are a 10 minute walk from all the major tourist sites."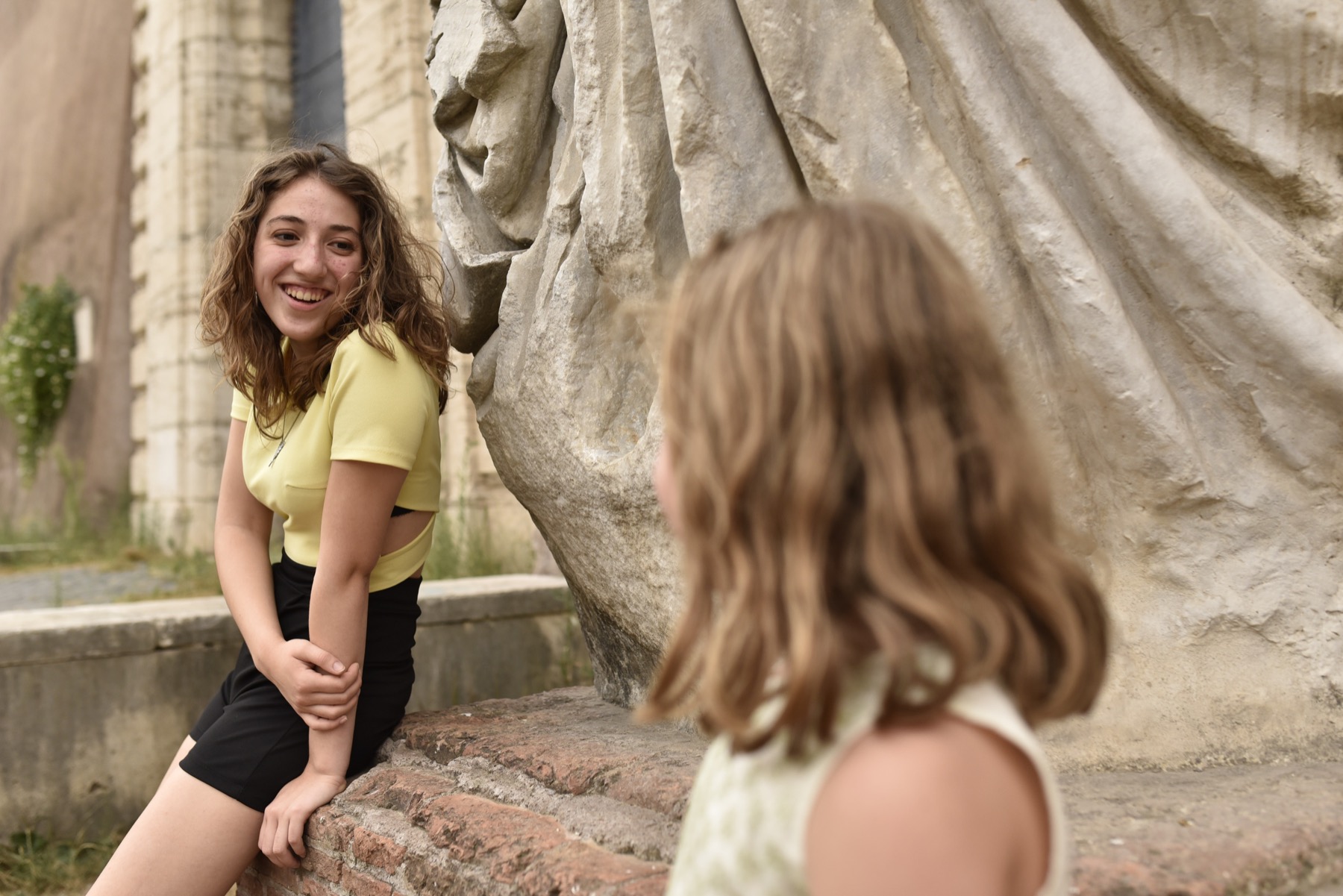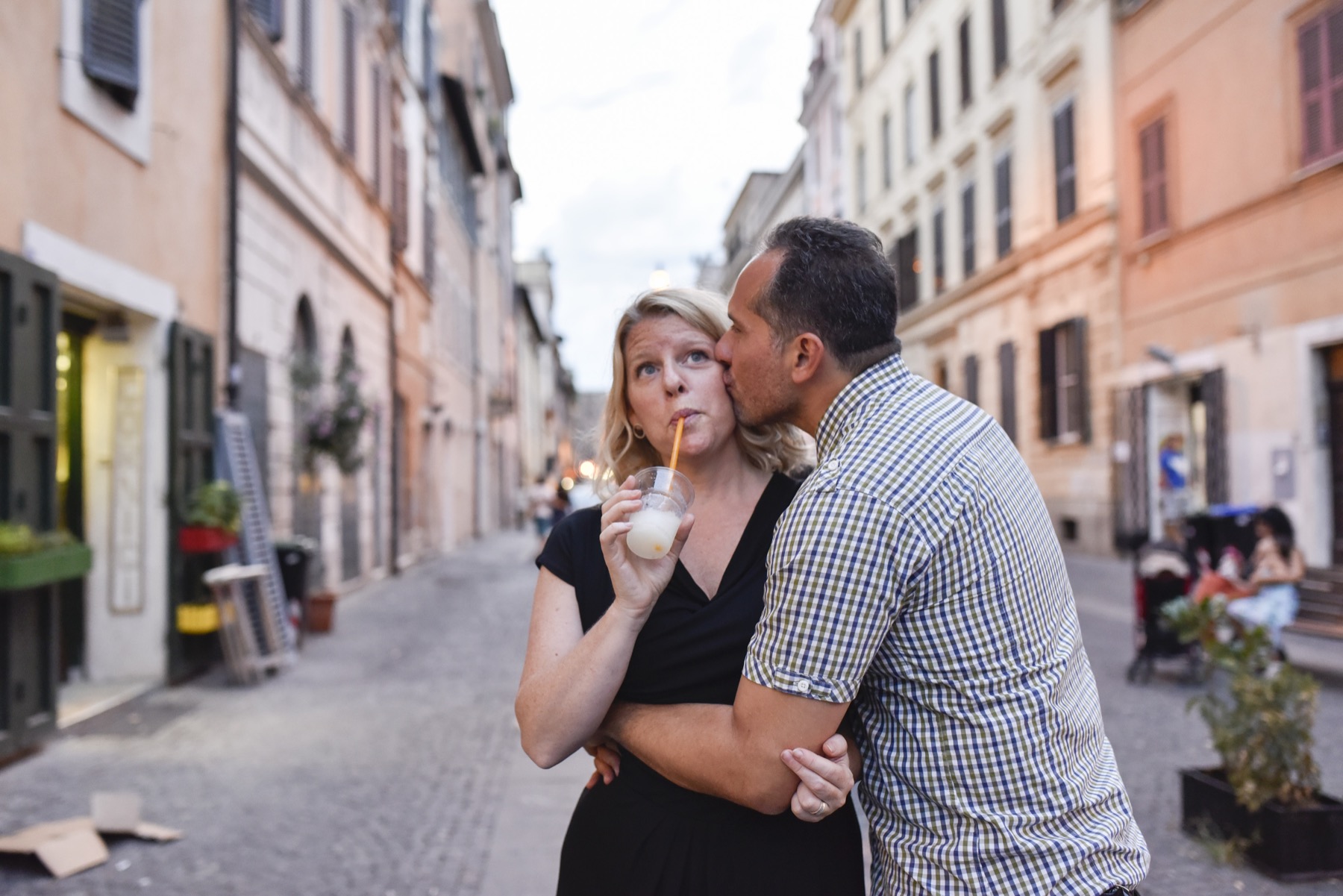 "If you are travelling with older and/or younger family members, a private golf-cart tour is a perfect way to tour the city. The carts can drive down the small charming alleyways where cars won't fit, and on hot days the breeze keeps everyone cool. And you won't have to listen to "how much farther?" a thousand times when the kids get tired of walking!"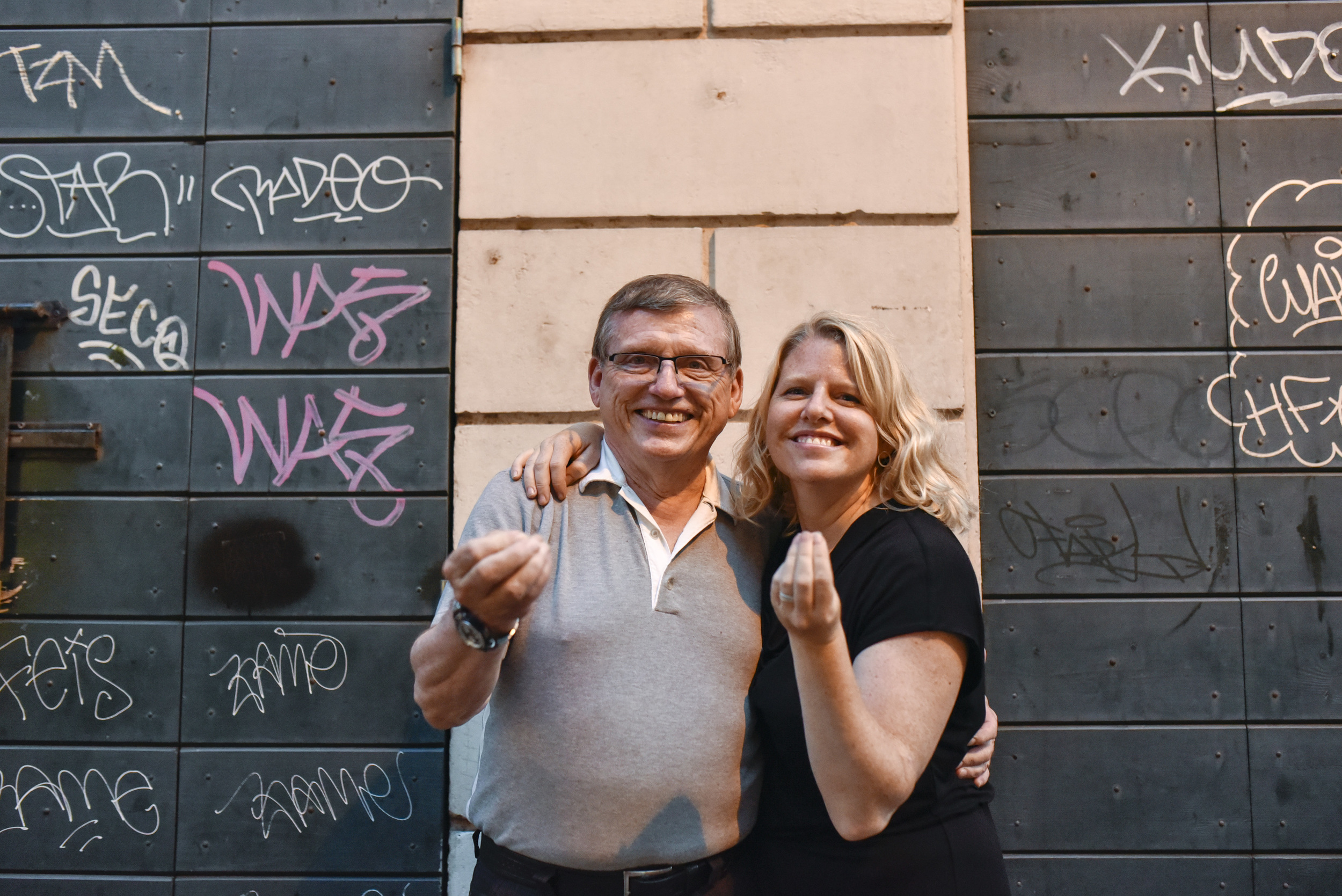 "Finally, I would like to say that Roberta was simply impeccable in her service and her photography. She connected with me by text a few days before the shoot, offering helpful hints on what to bring or wear for the weather and reassuring me that she had walked our route and expected the shoot to be great. When we met her, it was like meeting an old friend because she was so approachable, warm and fun. She spoke not only English but also Spanish, which my girls loved because they are also bilingual. She gave us lots of direction for setting up cute shots as I had requested, but she also let the shutter click click away while the girls romped around and just generally did their thing. She is the perfect combination of structured and laid back. Plus she took us to a wonderful little gelato shop we wouldn't have found on our own. What more could anyone ask? :)" – Erika
We absolutely can't wait to capture this family's next adventure!