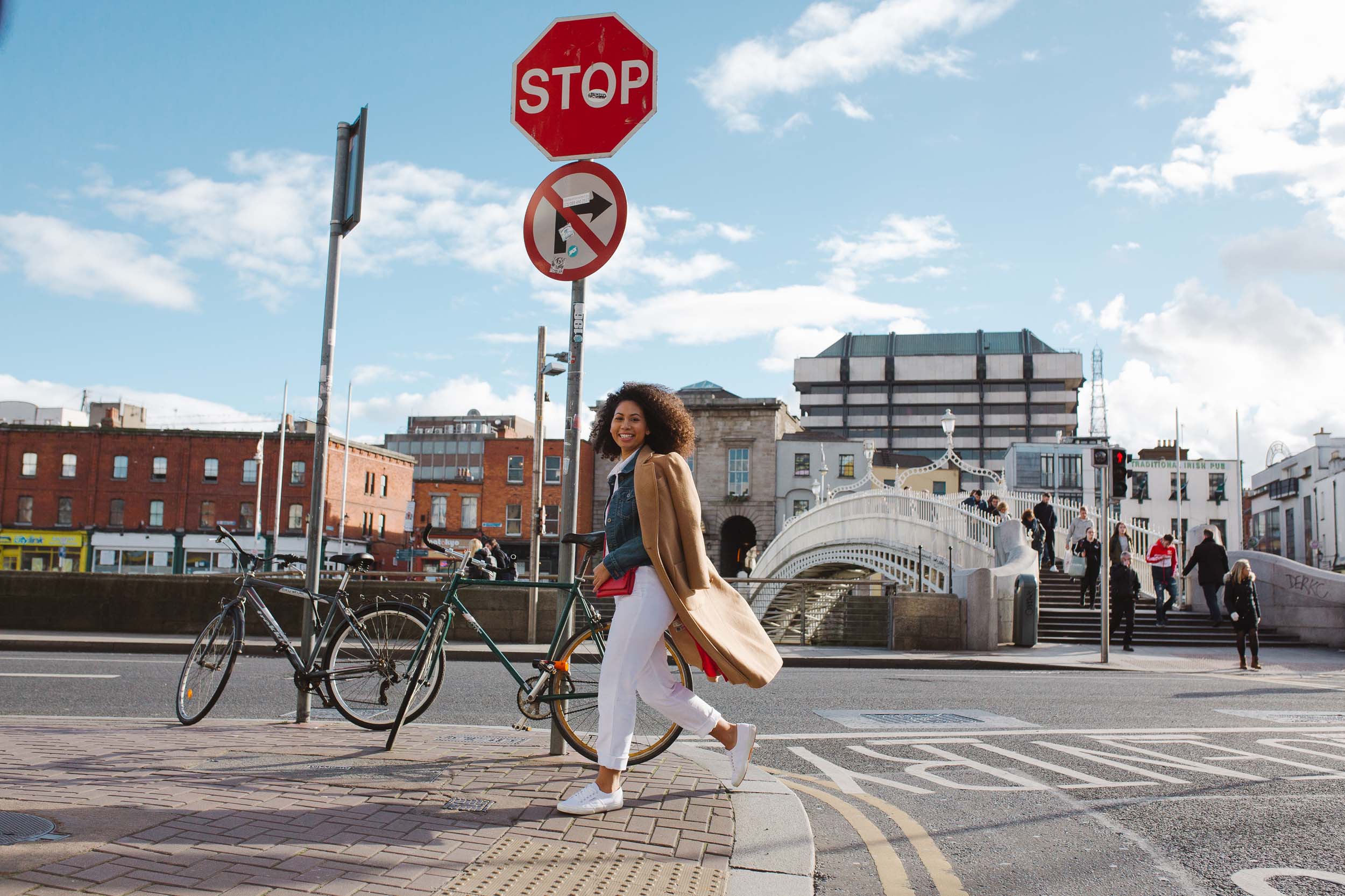 Solo traveller Bianca decided to spontaneously turn a weekend trip to London into a two-week European adventure. Her second stop? Dublin – where she met up with Flytographer Vanessa to capture her quick, but experience-filled adventure.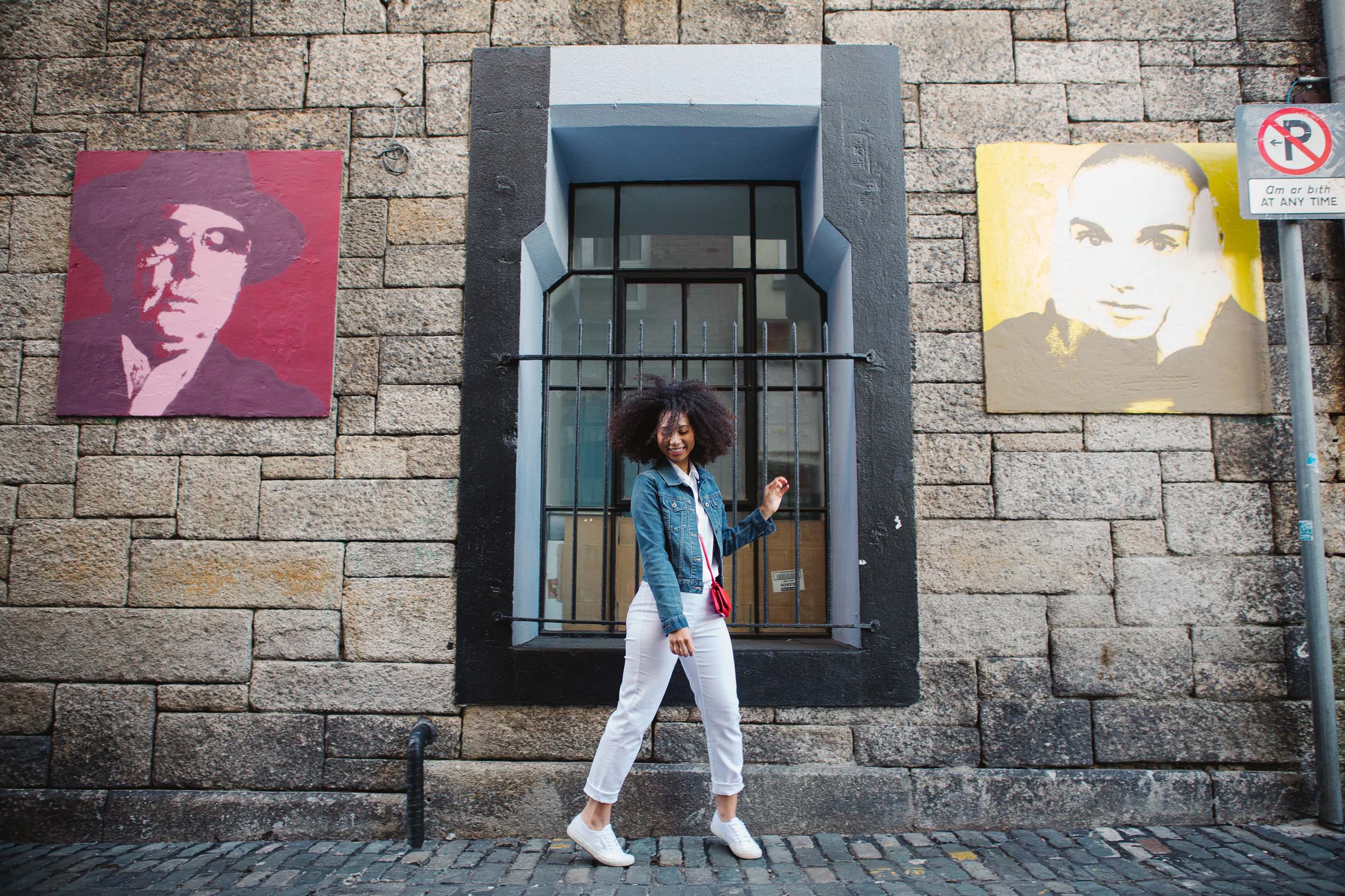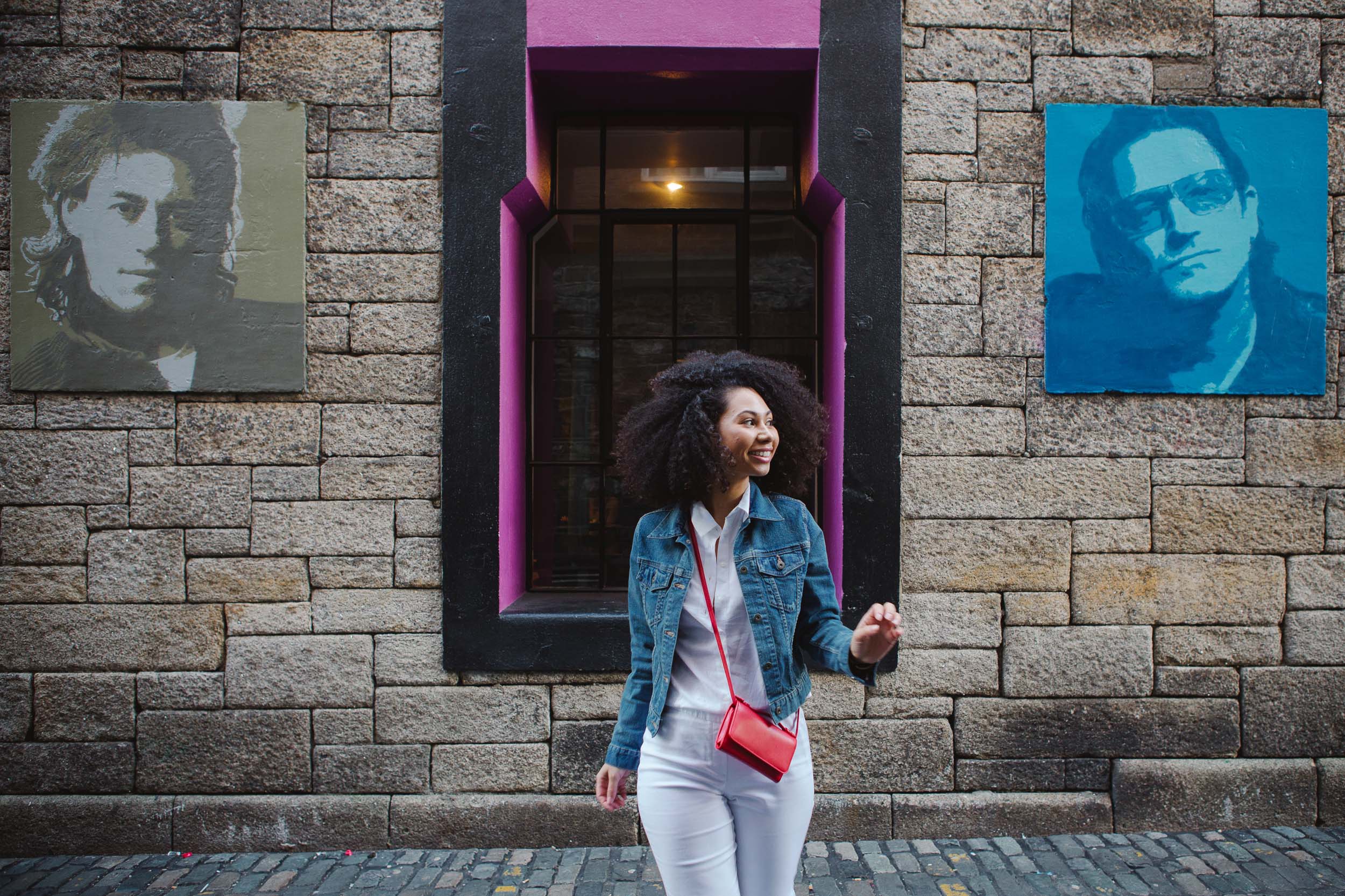 "I originally didn't plan to visit Dublin – it wasn't even a major to do for me. I was just looking to visit London for the weekend after finding dirt cheap airfare. If you know me, however, things can never be so simple, and my weekend trip quickly turned into a solo, seven country, 14-day world tour. My wanderlust is as strong as my curl pattern, evidently.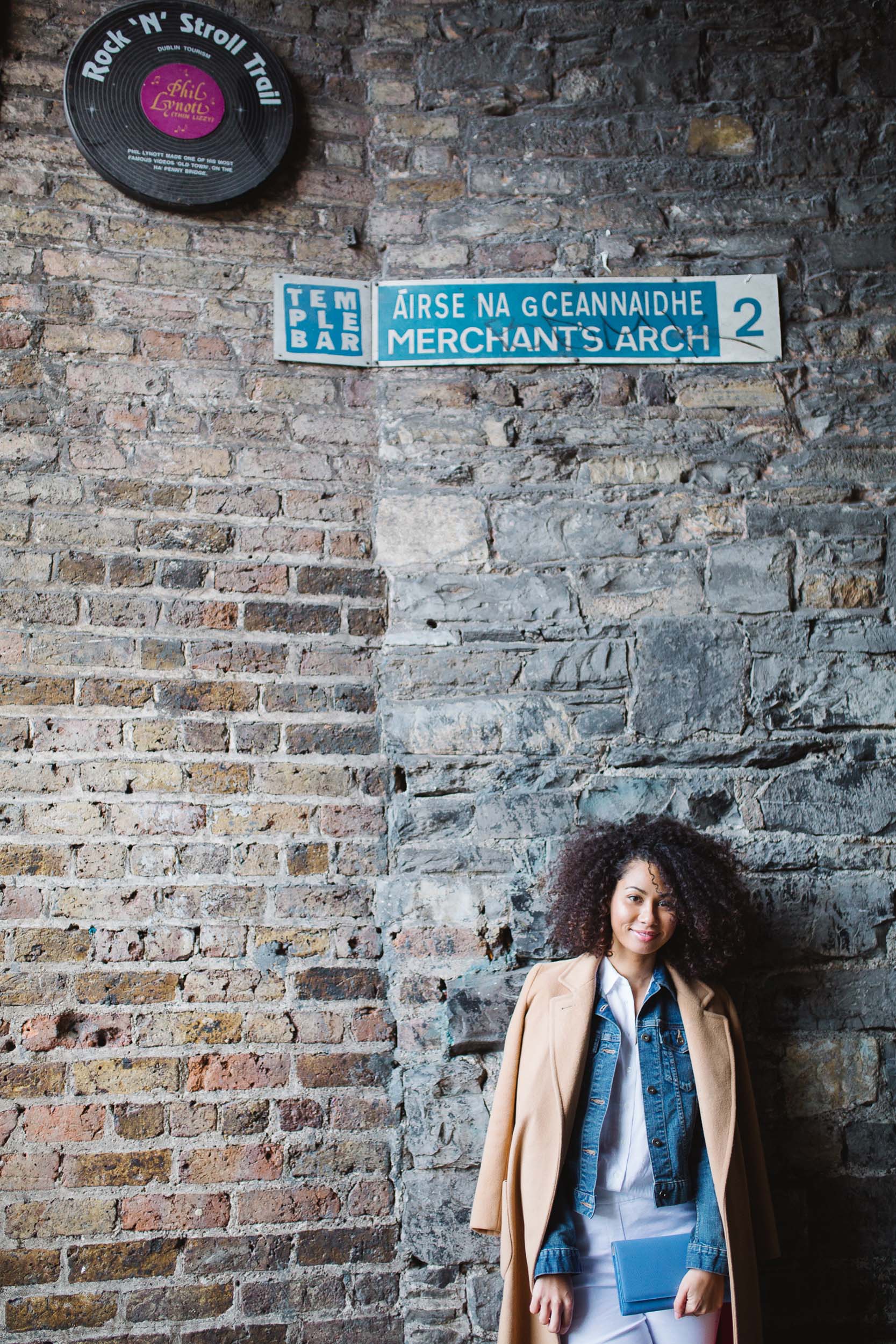 "Armed with a hit list of locations and food to try, it was a 24 hours well spent. I not only made a handful of new friends and learned some German (of all things), but every Irish man and woman I spoke with was kind, helpful and full of facts about the city.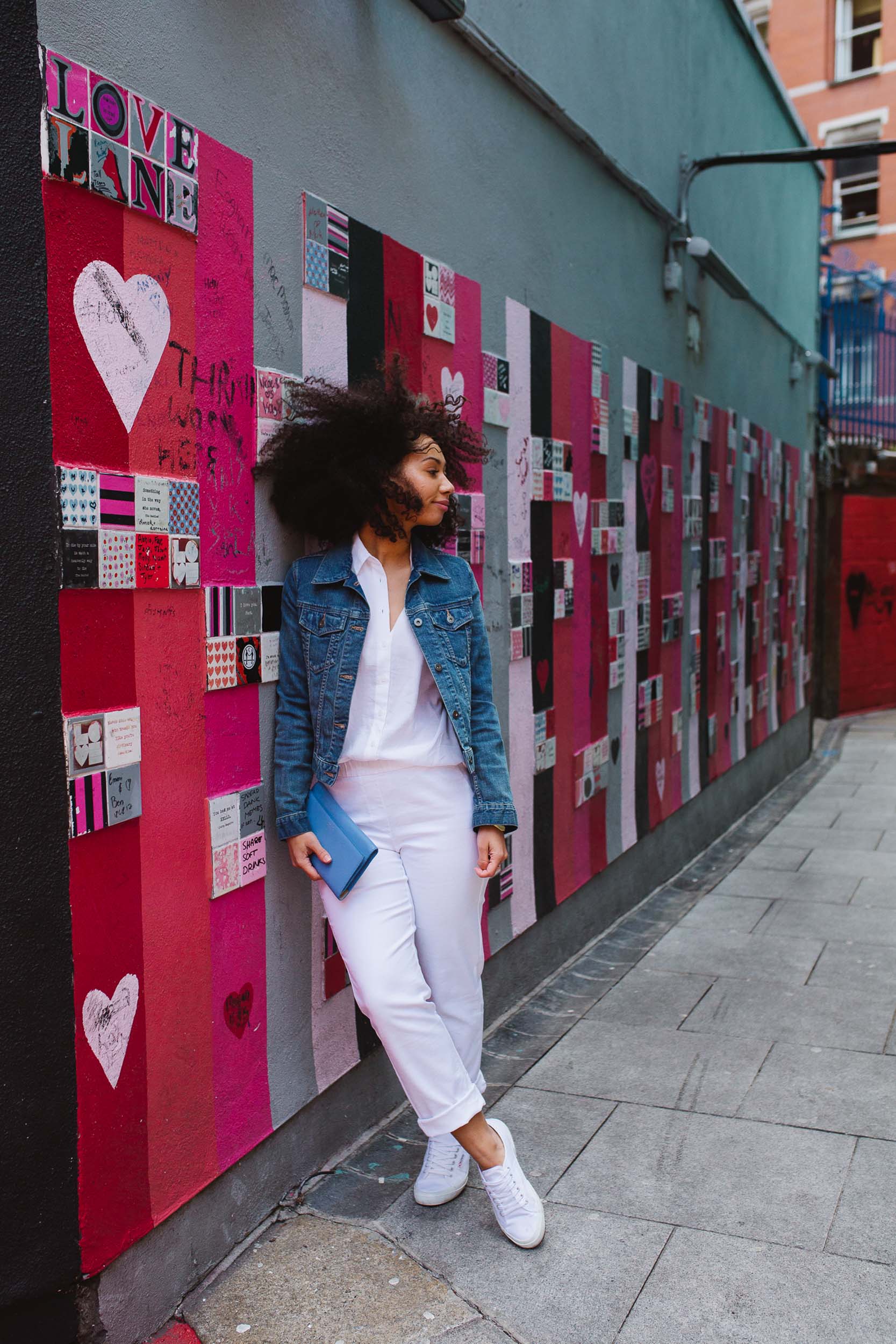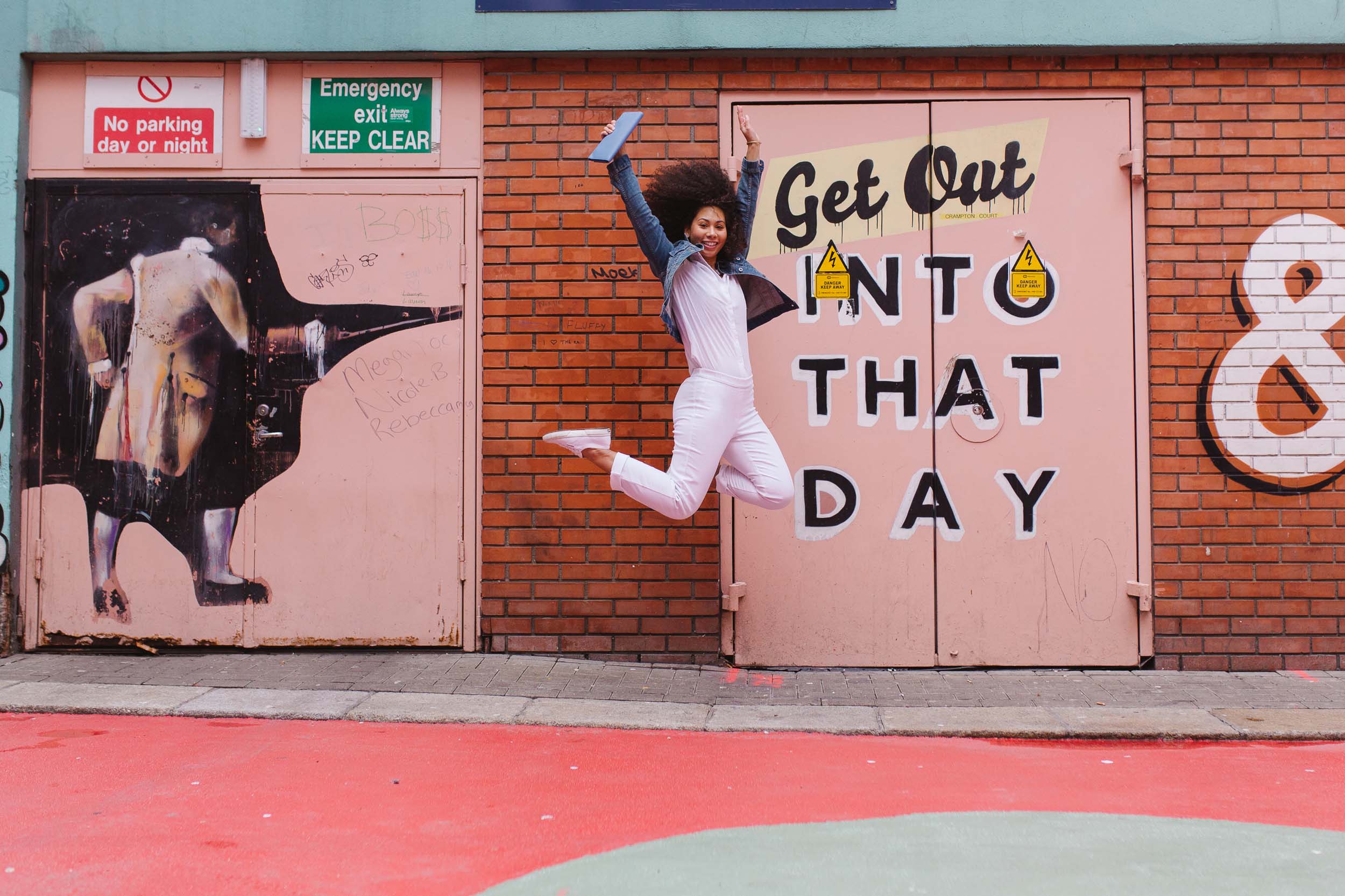 "After landing in Dublin, the customs agent and I got into a bit of chat about my overnight stay. He suggested I take the bus into the city, instead of an Uber. It was 10 Euros round trip and gave me a quick tour of the city. I opted for a hostel stay at Generator while in Dublin because it was one night and I was alone. It was my first time staying at a hostel and it felt like a posh dorm. I opted to stay in a mixed dorm, but boy, would I be in for a surprise.
"Once I checked in and locked up my suitcase, I went wandering. I LOVE a good thrift store, especially one that charges by the kilo. Dublin Vintage Factory receives clothing every other day from all over Europe. I bought two vintage sequined date night tops that can be dressed up or down.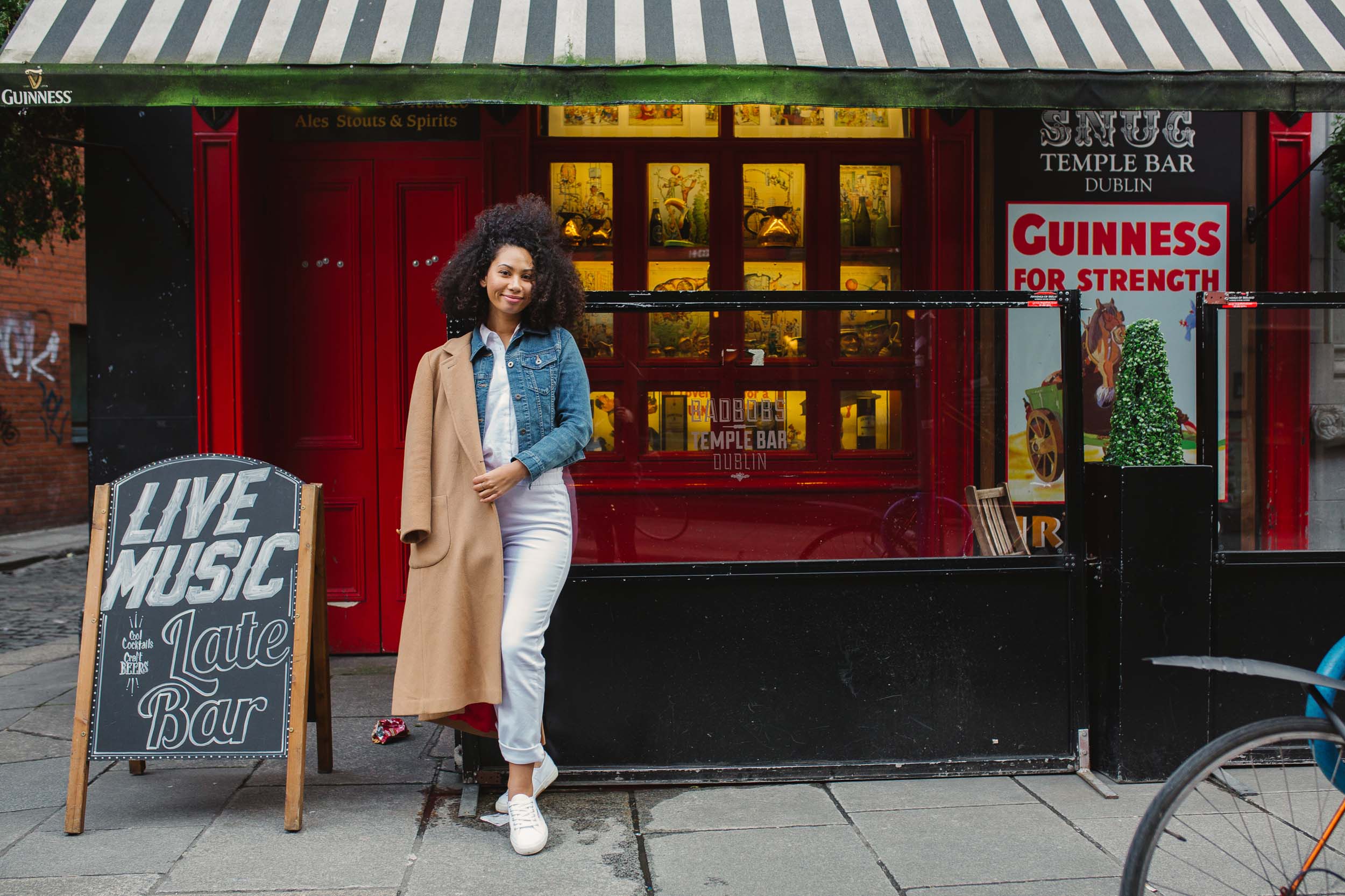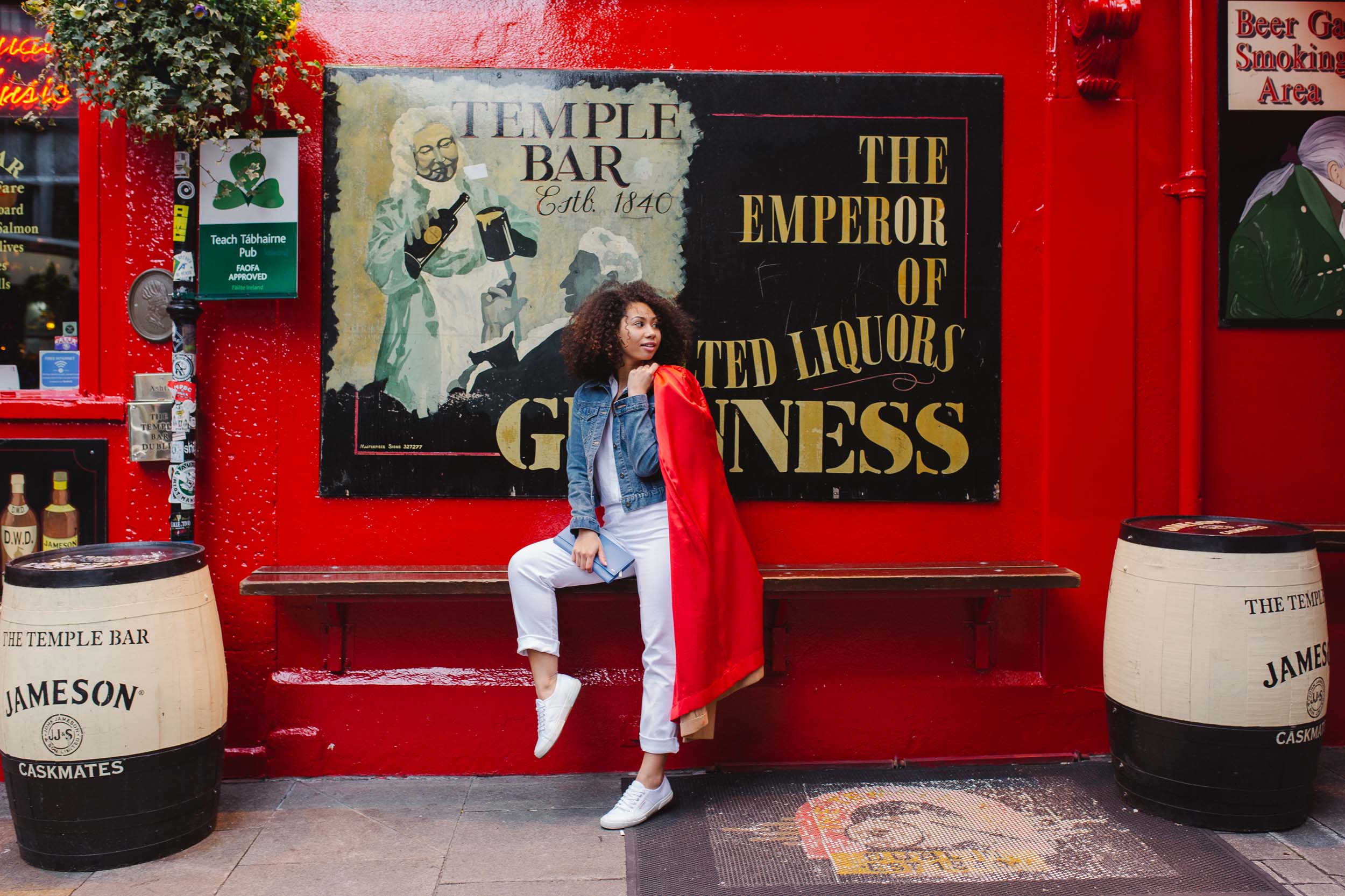 "Travelling alone means struggling to get your picture taken. Following the 'if there's no photo, it never happened' rule, I did some research into finding a local that could show me around and help me capture my visit. Flytographer paired me with Vanessa. She walked me around Temple Bar and showed me some of the nooks and crannies that tourists wouldn't normally find. Check out Temple Bar to say you went there, but grab a pint from a local Irish pub for a more authentic experience.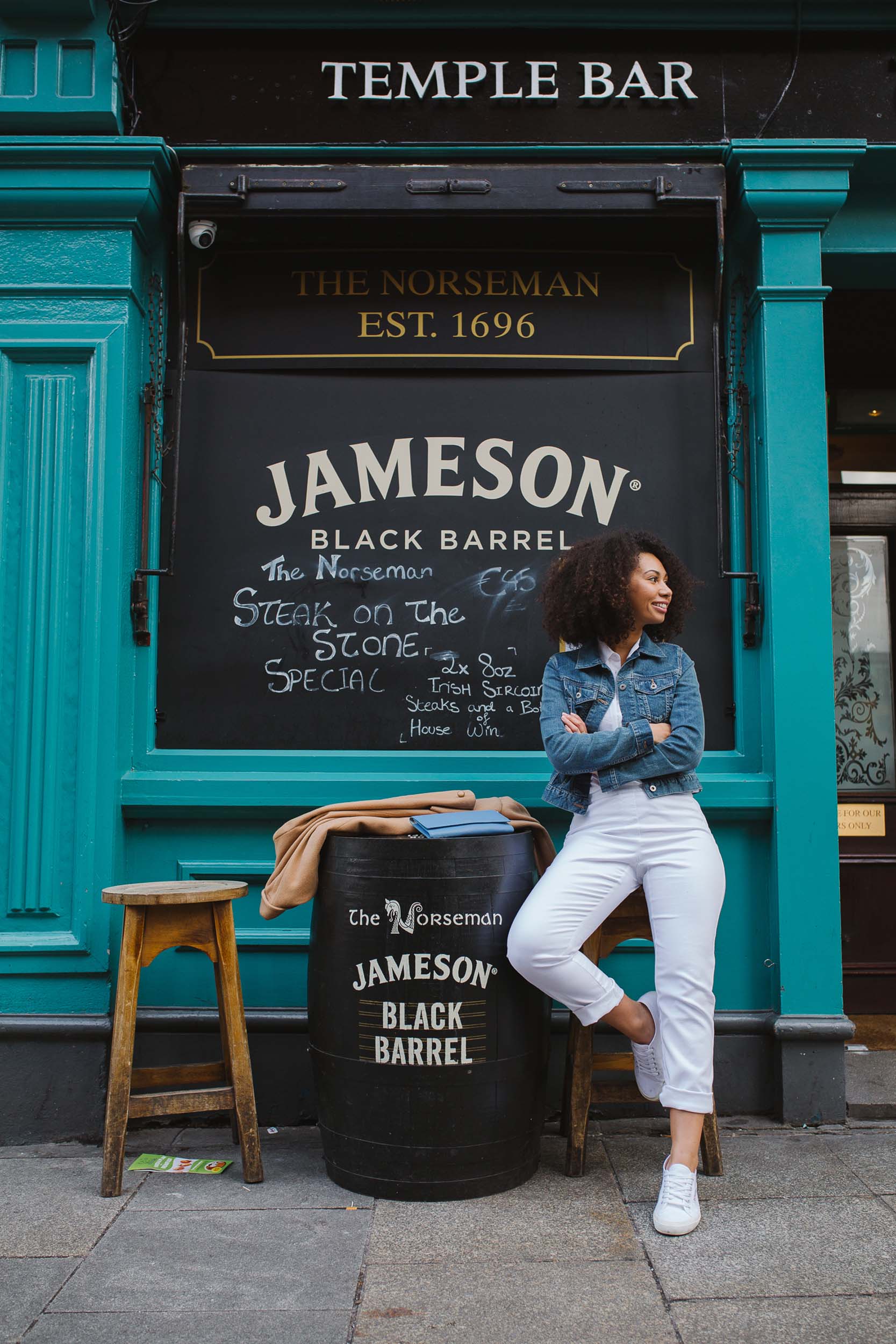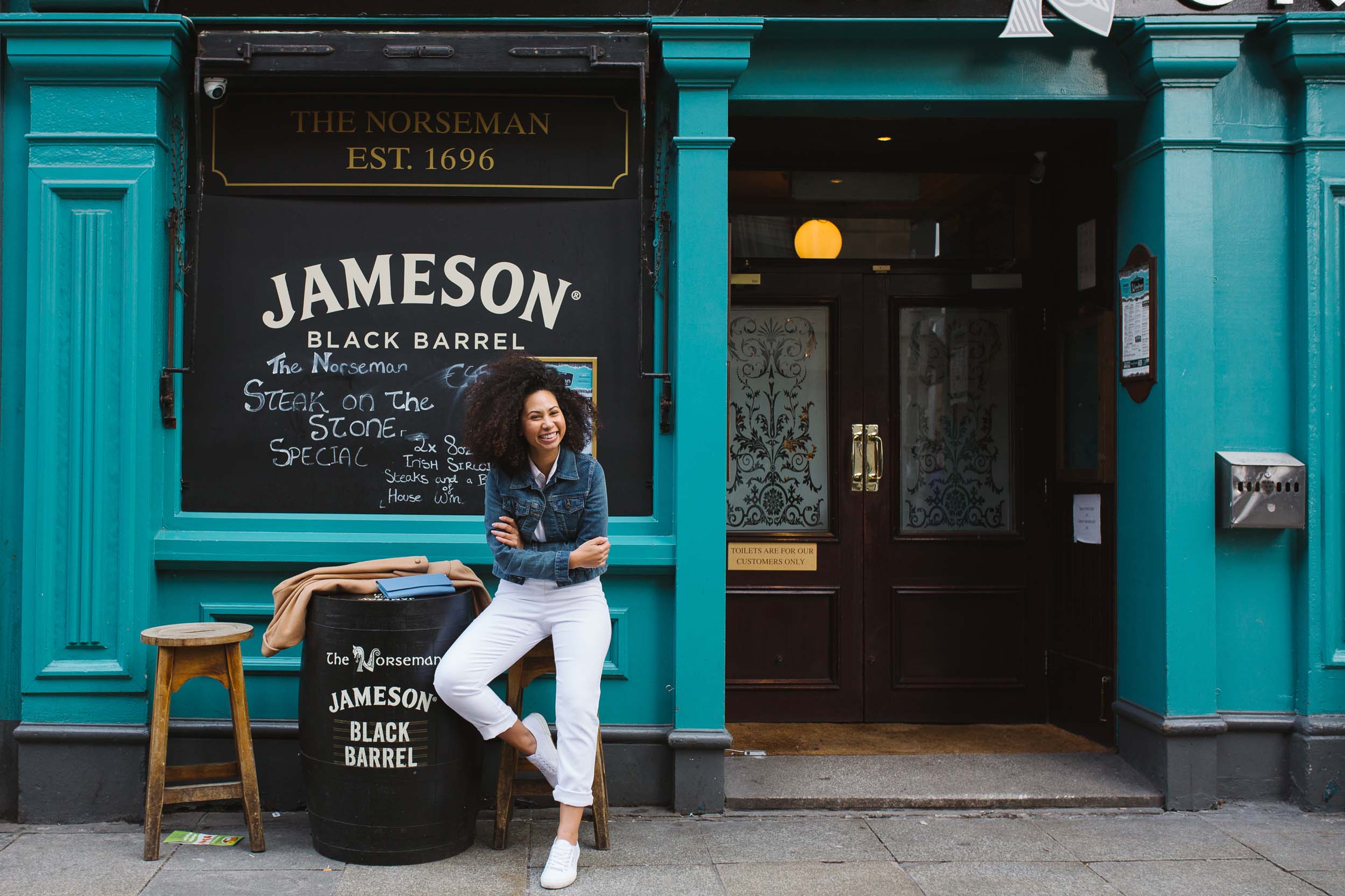 "Later that evening, I would walk into my hostel room and be greeted by five German guys, drinking Guinness in their boxers. We became fast friends and I had a fabulous night as we talked tattoos and politics, and I tried to convince them to come on a walking tour with me the next morning. Fun fact: I can curse in German now.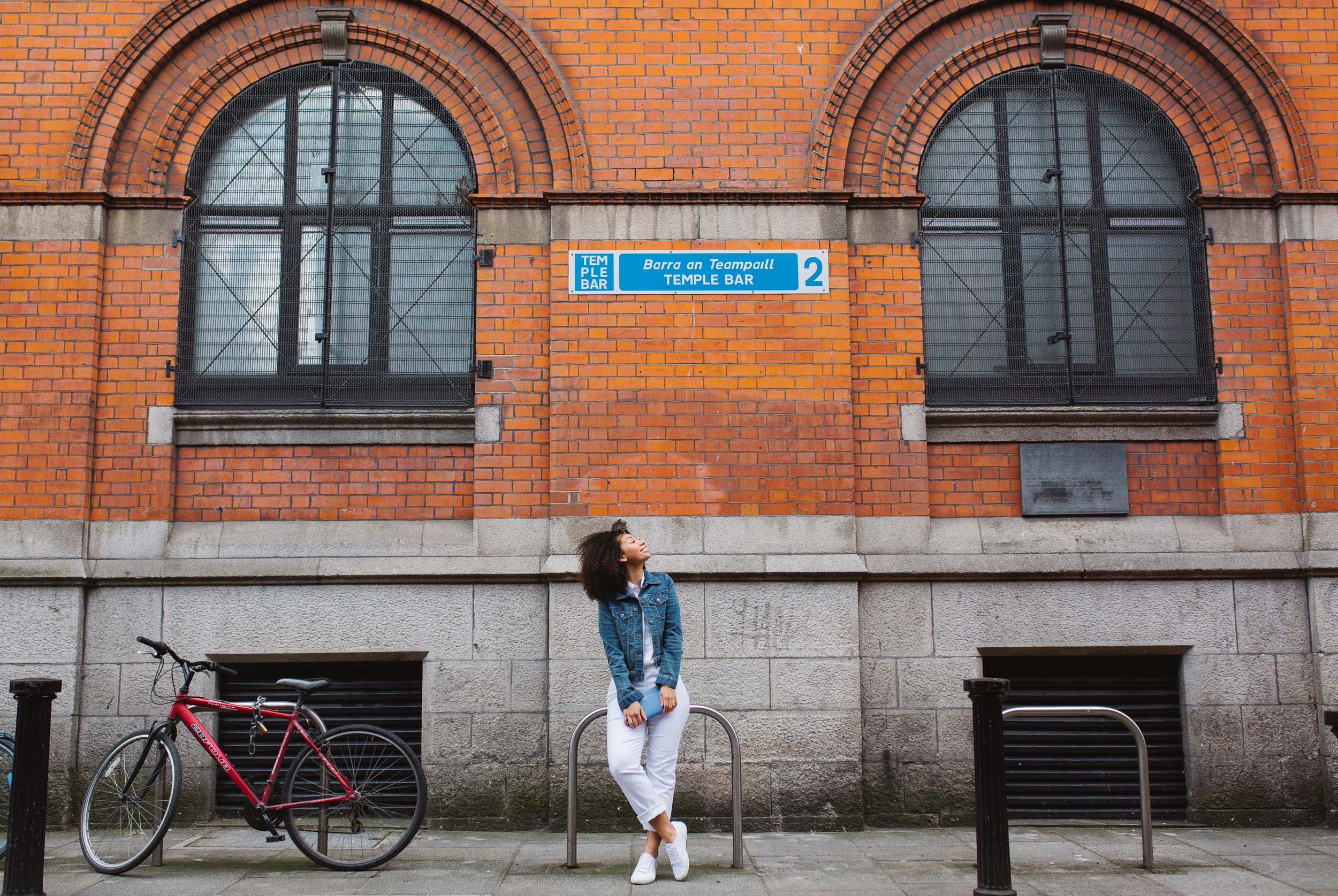 "Inside George's Street Arcade, I found a nut and dried fruit stall. Snacking is essential when you spend a majority of your time walking and eating light. I bought four different types of spiced and candied almonds, all eaten before I turned in for the night.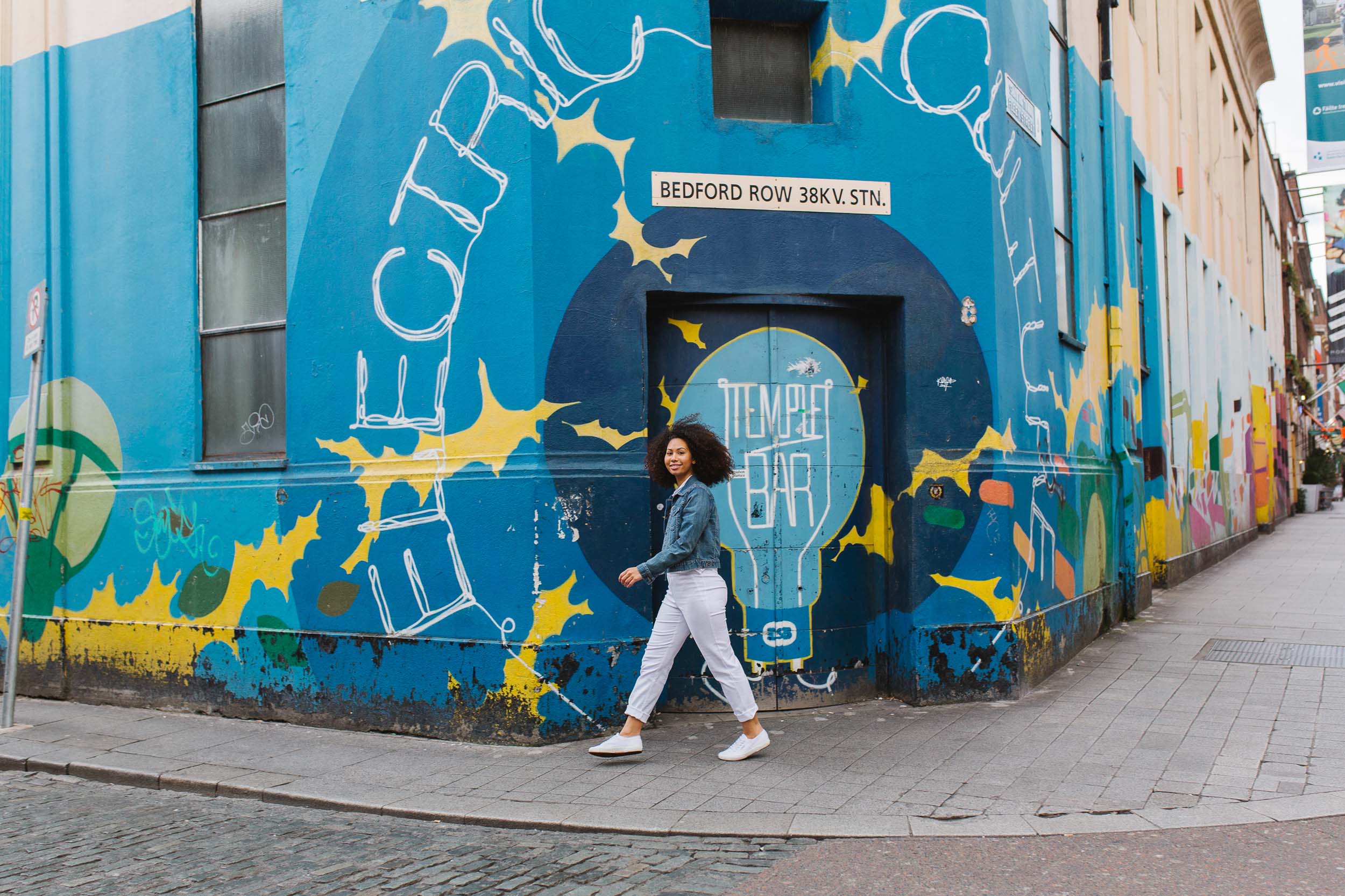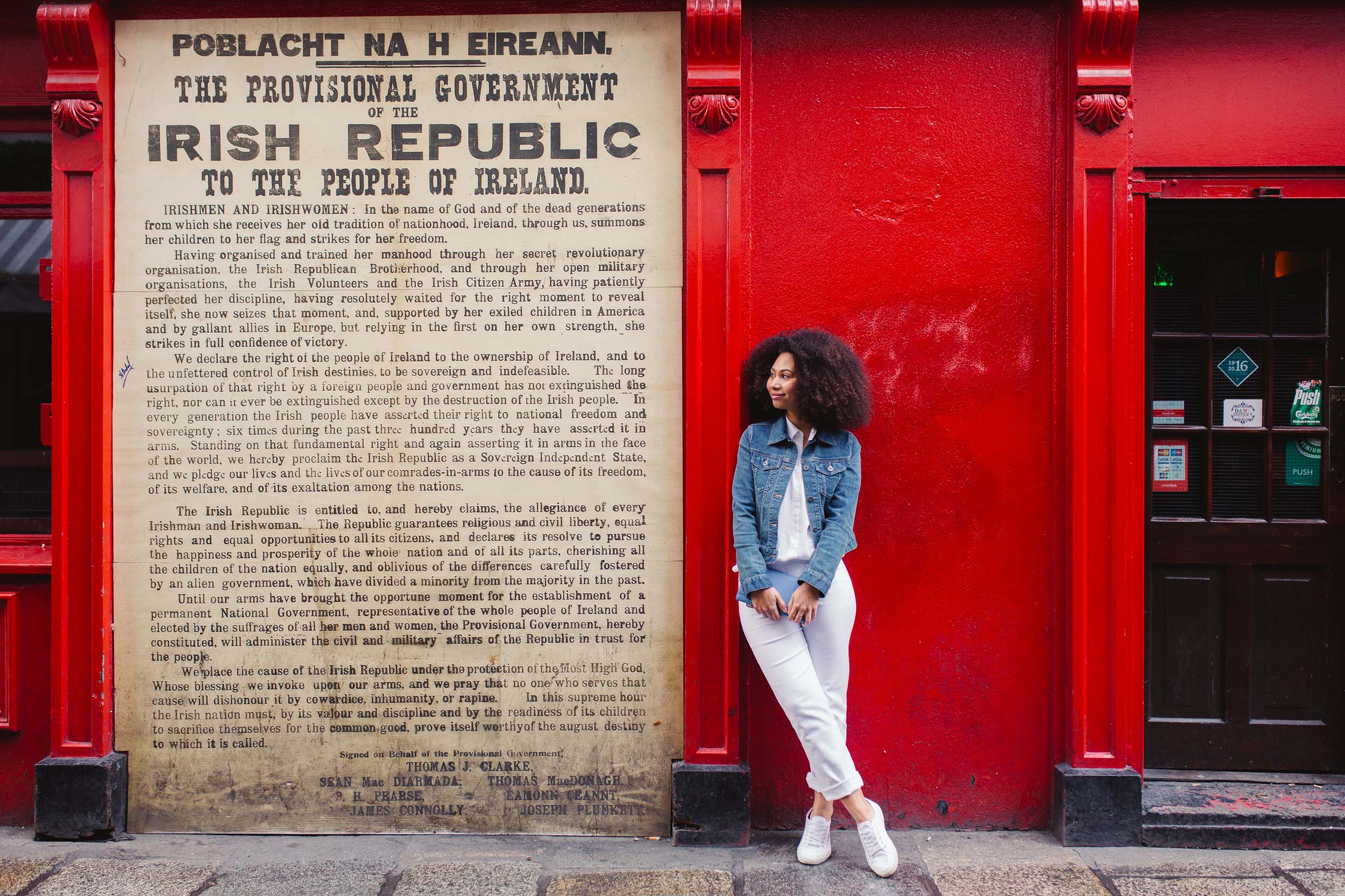 "The next morning, I joined a walking tour north of the river. We made stops at Trinity College and the Book of Kells, Dublin Castle, Chester Beatty Library and the Spire. During a break in the tour, I stopped at the nearest pub and ordered Irish stew to warm up. Meat, potatoes and vegetable stew with bread and butter – none of this was approved by my nutritionist.
"The best part of the trip was walking around with Vanessa, and her showing me parts of the area that tourists would normally miss! While we were shooting we ran into Vanessa's partner and he surprised her with a kiss. As a solo traveler, I love to be able to experience little life moments with the people I meet." – Bianca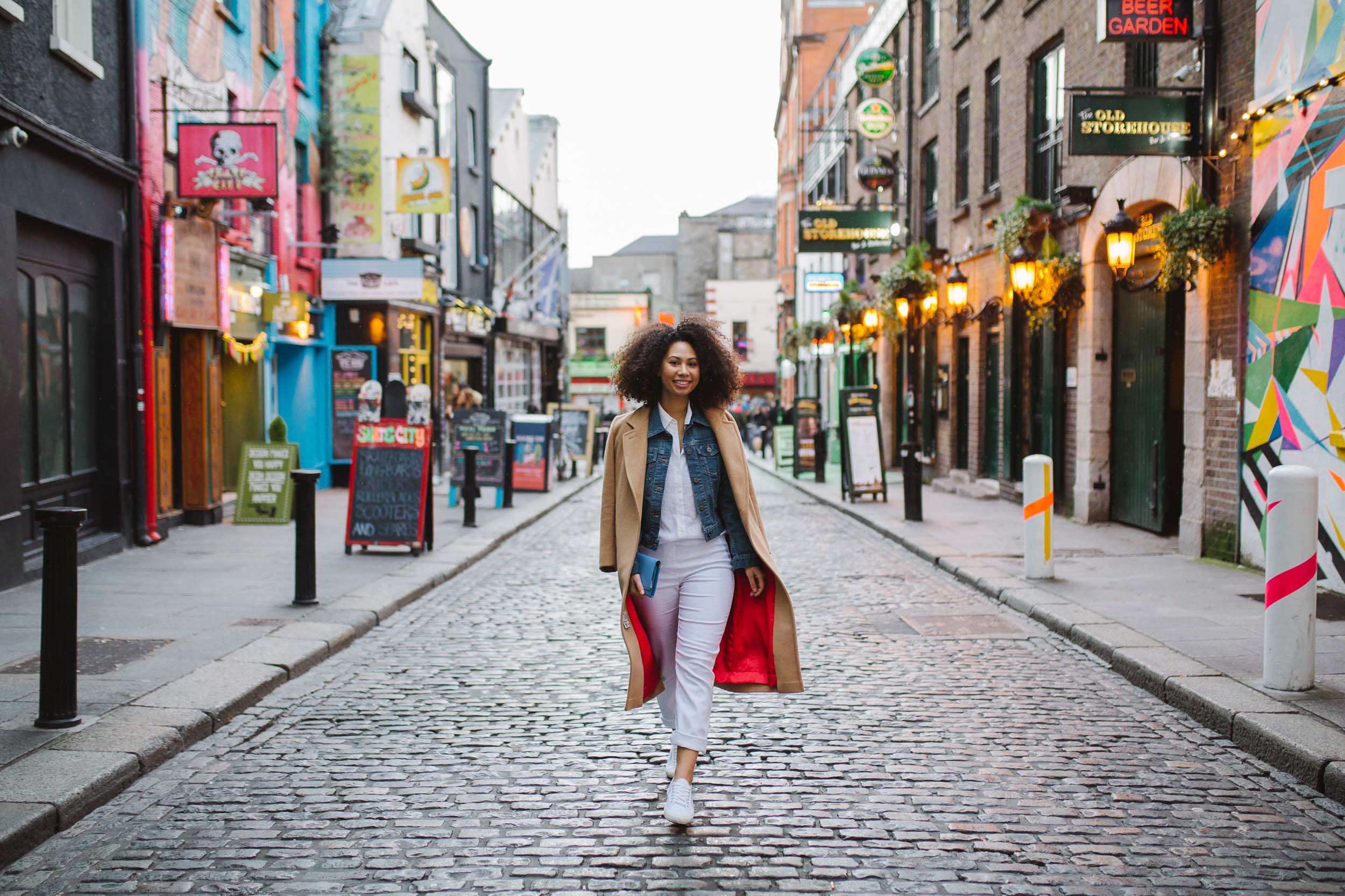 Flytographer: Vanessa in Dublin