See more: solo traveller – Venice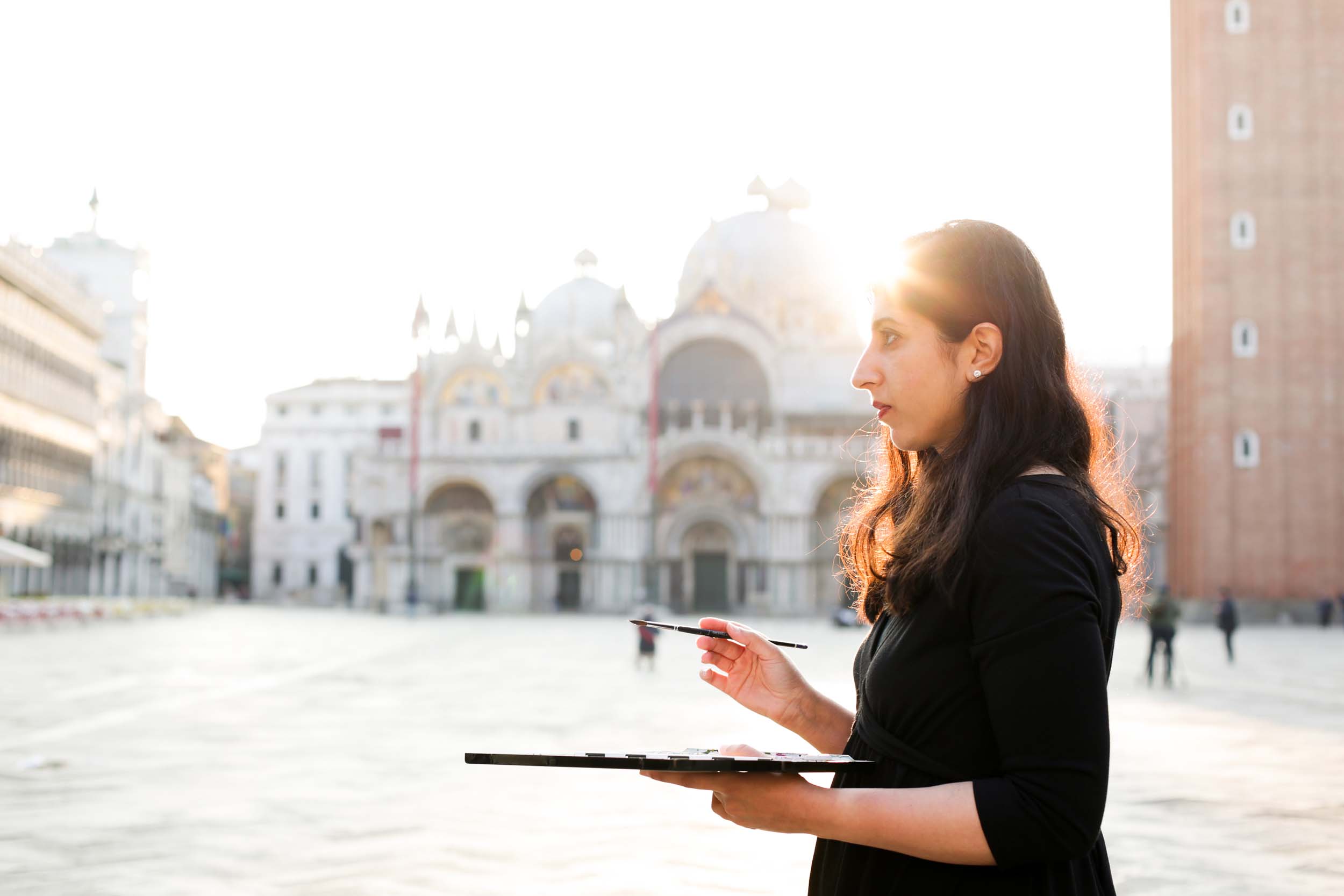 Being an artist, Venice is my most inspiring muse and the subject I love painting the most. I have been lucky enough to have been there twice before, but this time I came specifically for painting en plein air. To paint within a place by experiencing it is remarkably different from painting from photographs, so for me this trip was a dream come true.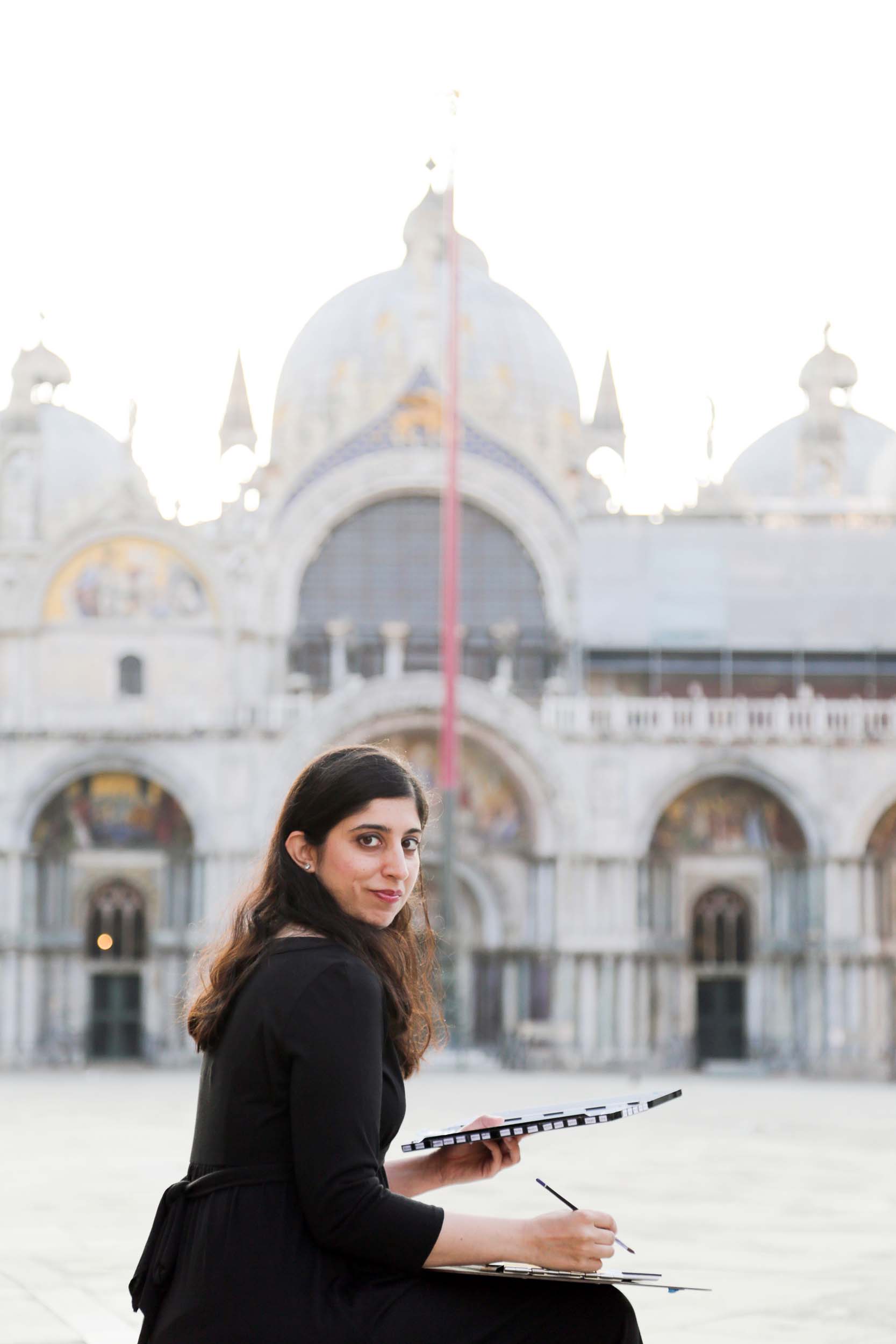 One of my favourite memories is getting up at 5 am to head to Piazza San Marco, the most beautiful piazza I know, before the crowds came in. I painted there with very few people around and felt I had the space all to myself. I could feel my presence within the piazza in a way that I could not when the crowds of tourists were around. I joyfully painted the piazza and had not a single worry in the world. It was just me and my muse and the wonderful sound of bells ringing when I was all finished up.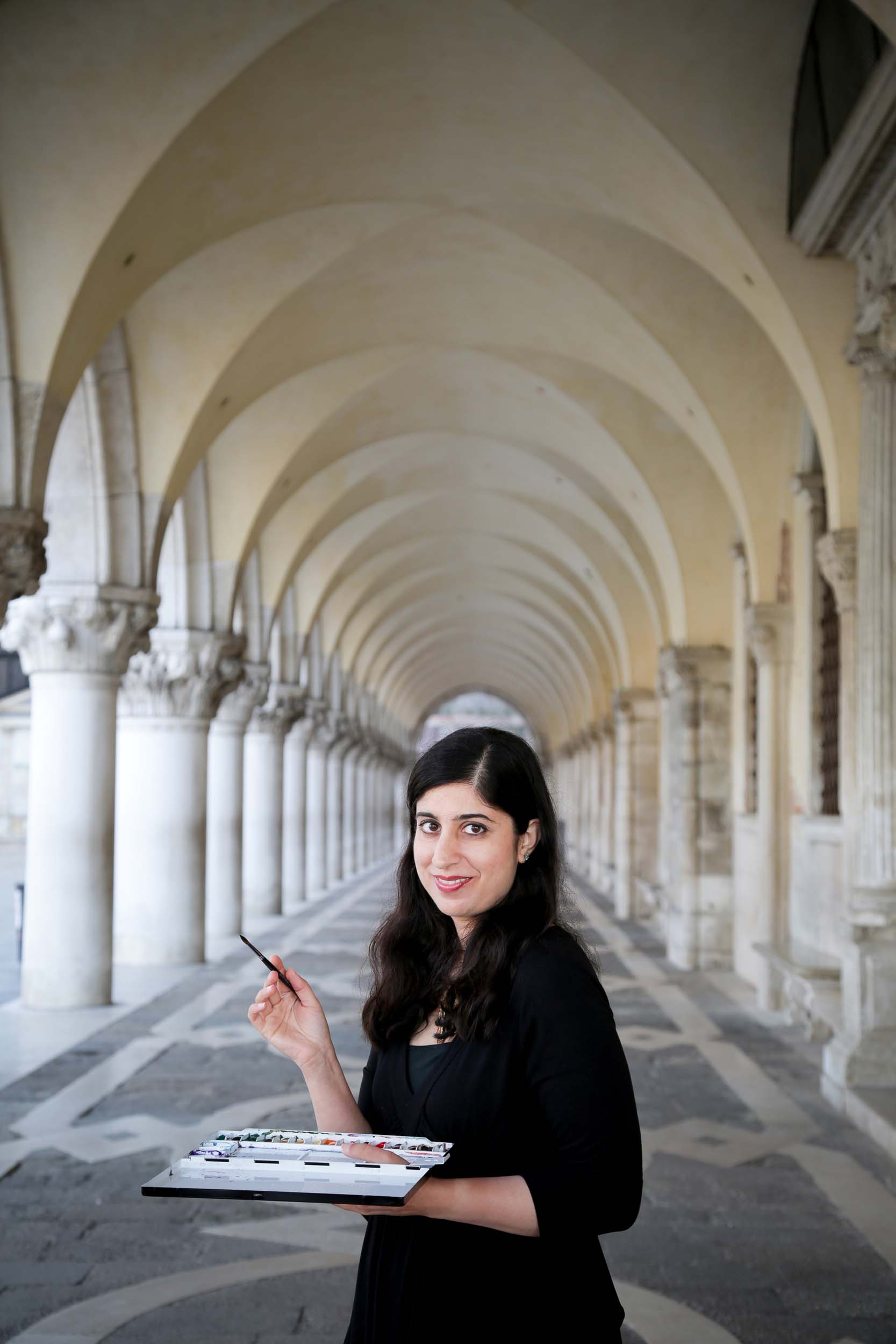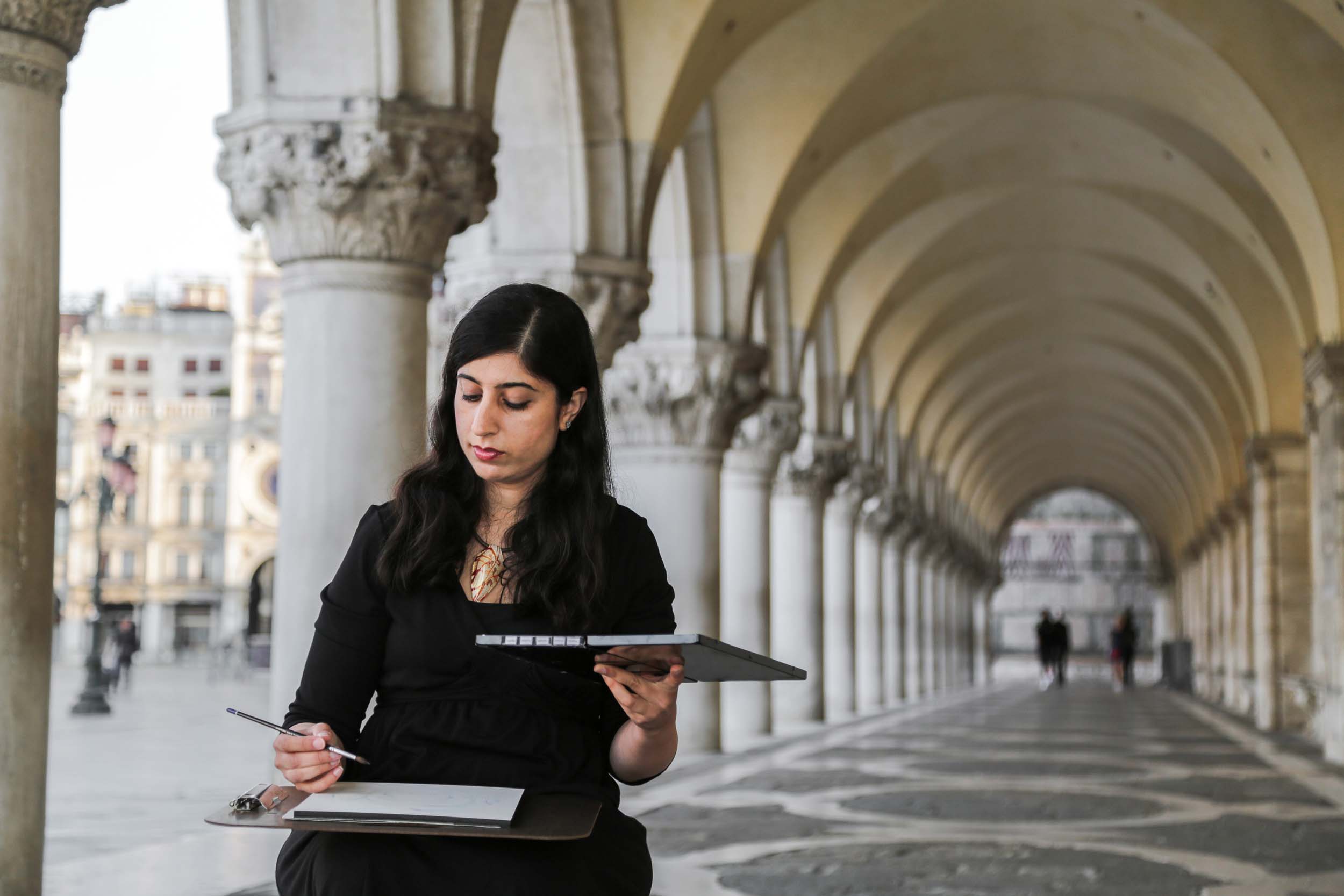 One thing that I discovered during this painting trip is that Venice taught me how to paint. It was the beauty and lure of this magical place that informed my style and technique, and so to return back to my muse was incredibly gratifying and inspiring for me.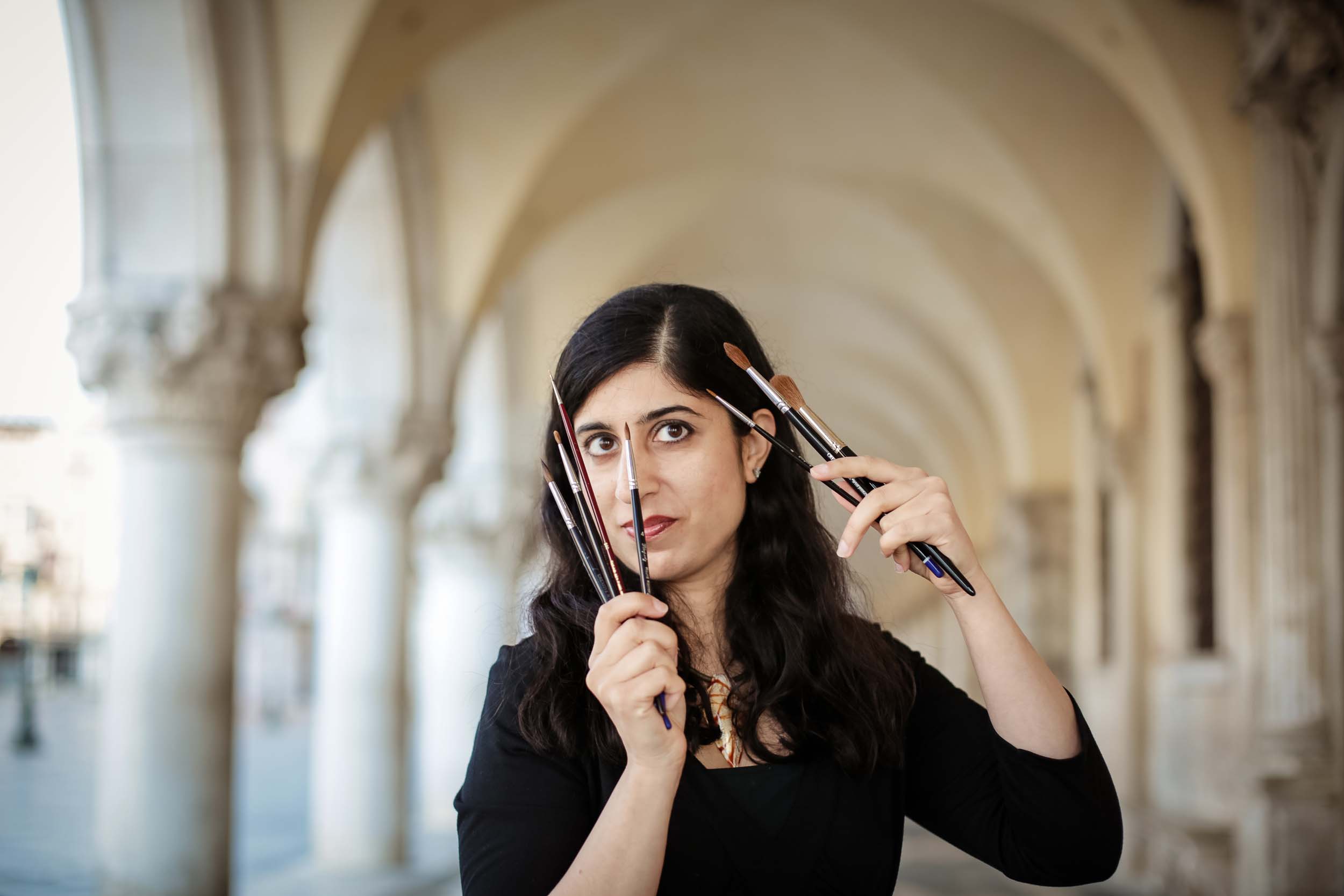 I never would have thought during my very first trip to Venice as an architecture student – which was over 15 years ago – that I would one day return to Venice as an artist to paint its beauty. I think it's one of those magical places that opens up new possibilities for you, so long as you are open and willing to listen. And so I would encourage anyone travelling to Venice, or any place in Italy, to bring a small sketchbook or set of watercolours with you, even if you don't consider yourself an artist. You may be surprised with how the city calls to you and you'll bring home a piece of the city unique to your own personal experience there.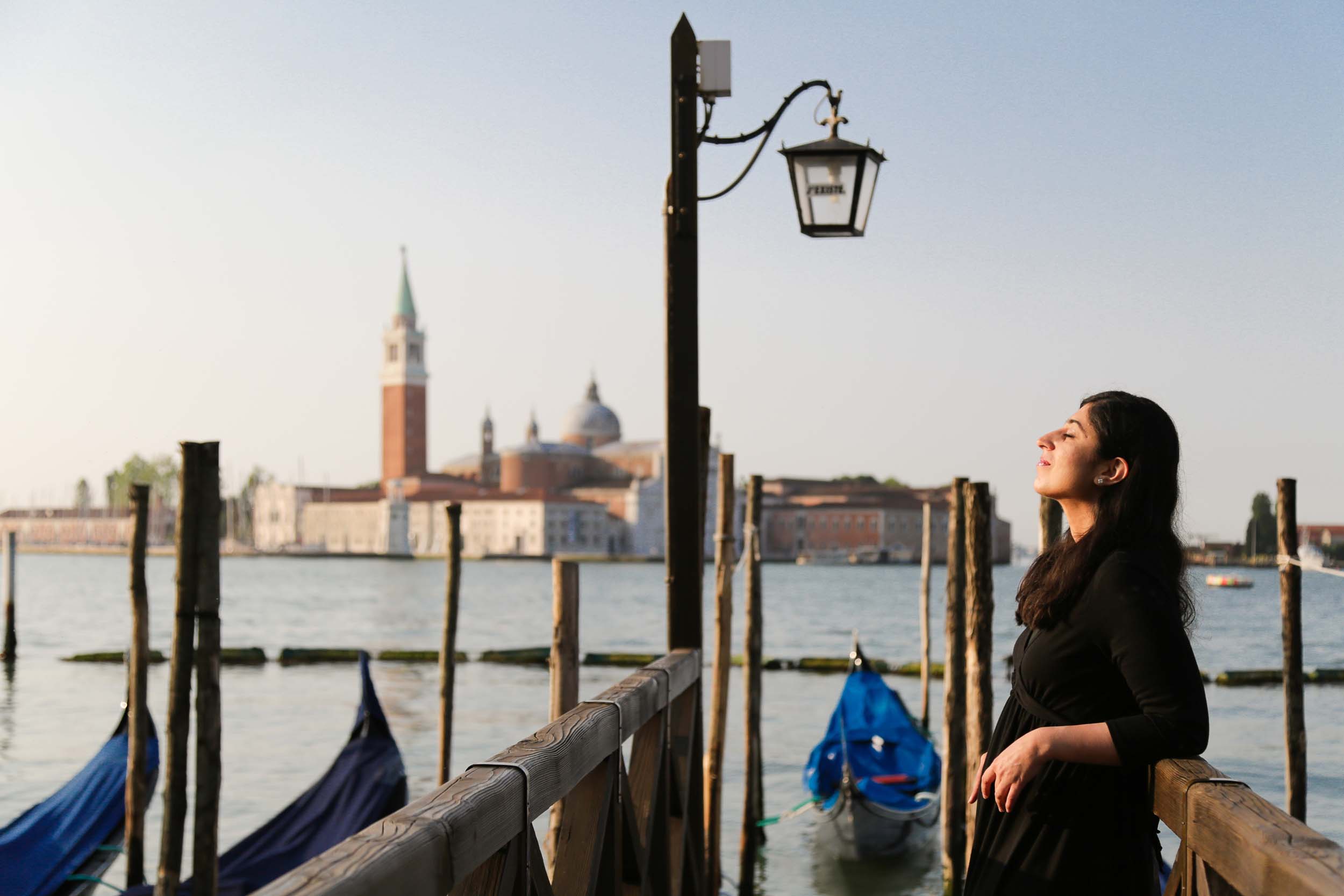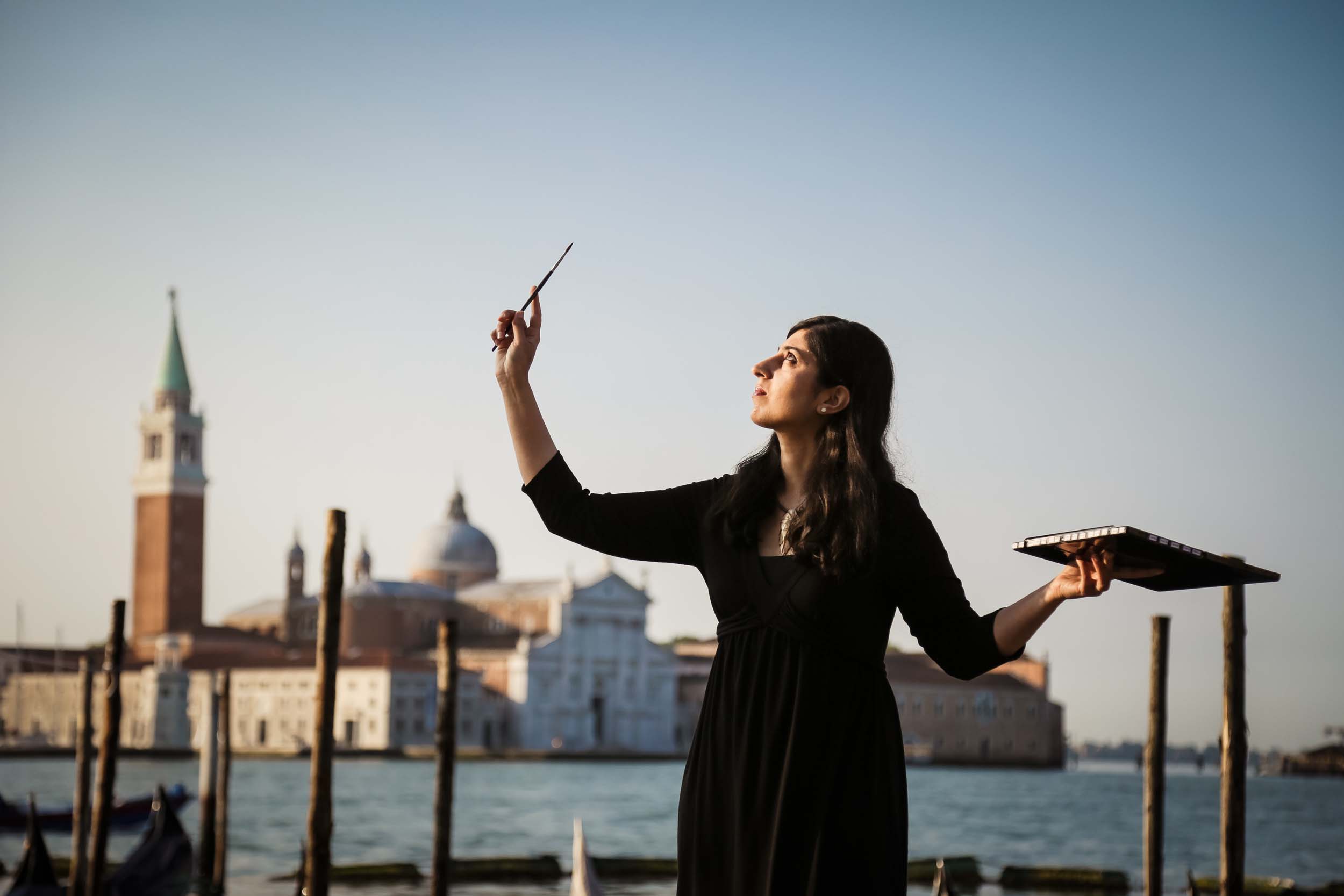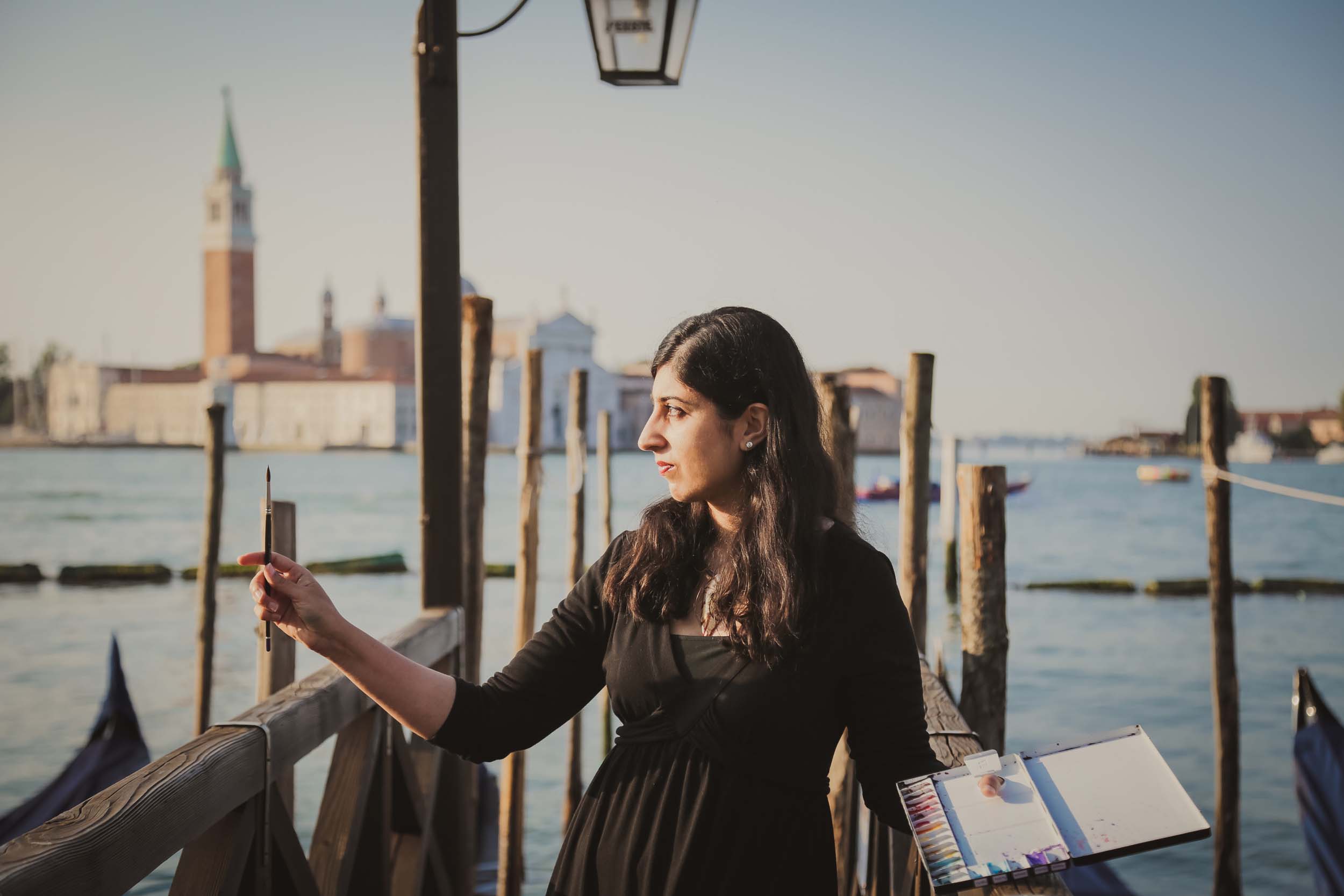 My top tip for others travelling to Venice is to travel solo and don't worry too much about trying to follow your map. You are bound to get lost and the best way to experience Venice is to do just that. You will find your own little favourite places away from the crowds and discover the charms of the city that come from making surprise discoveries along the way!
---
Sophia Khan is a watercolour artist who loves travelling solo and has lived in Florence, Italy. Sophia's art is inspired primarily by travel, and she paints both from her own travel photographs and memories, and those of her patrons.