For our fourth-ever installment of Traveller of the Week, we're shining our spotlight on the Hudsons, who are fresh off a fun, family adventure in Paris.
Montoya, her husband, and their three daughters have been steadily checking cities and countries off their travel bucket lists as a family every spring, and when we caught up with this mom of three, she keyed us into just how they give their children a global education before they ever even leave for the airport.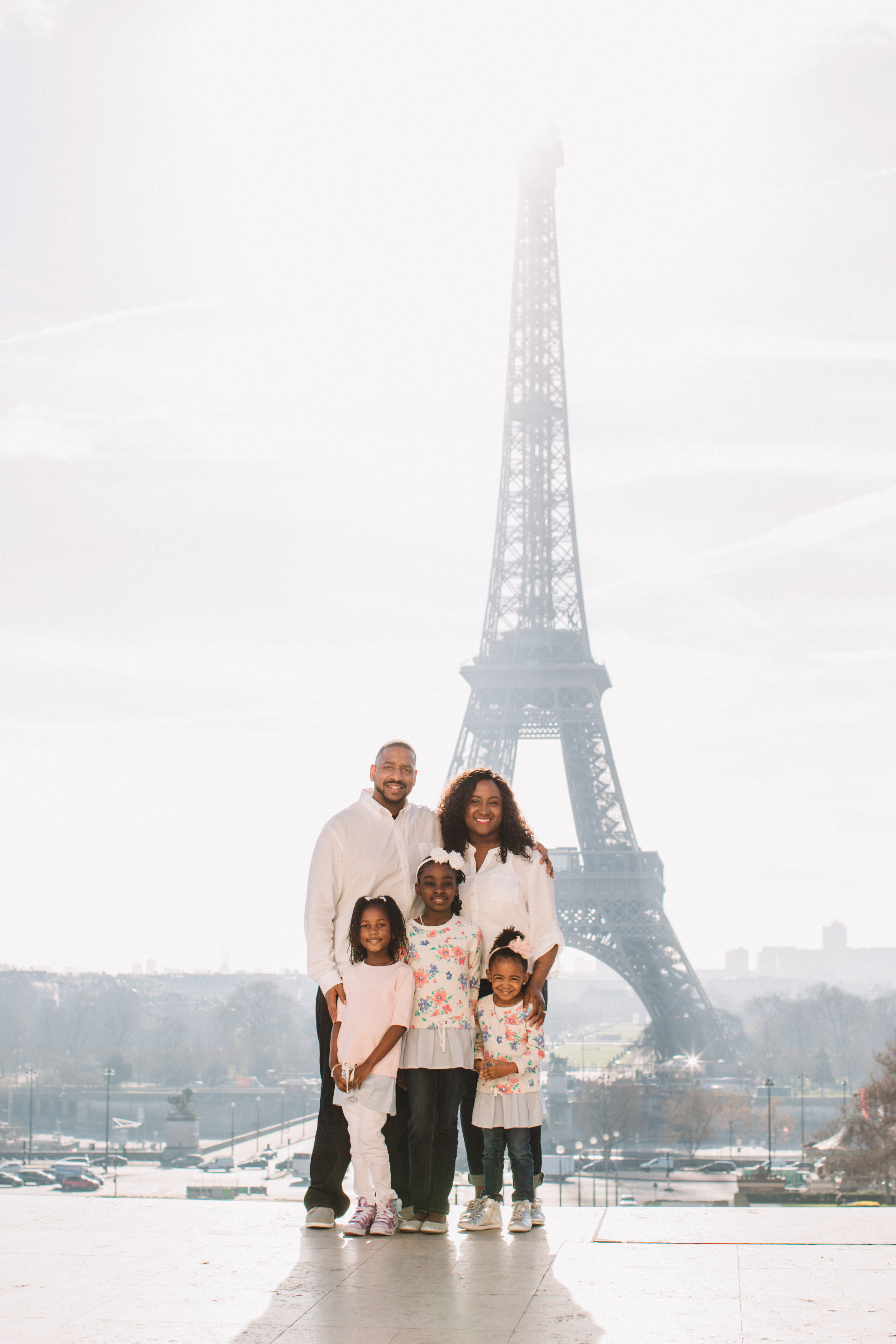 5 Questions with the Hudson Family
What do you love most about travel?
Everything!! We love the hotels, airports (plane themed playgrounds, anyone?), local cuisine, and people watching. The more places we see, the smaller the world feels and it is amazing! Most of all, we get to share the experience together as a family.
Oh, the girls said to make sure to mention that the "no school thing" is also a perk 🙂
What inspired you to travel with your children?
Mostly we want them to be aware of the world around them. There's more to the world then our neighborhood, our city, and our state. Also, we view travel as a method of providing education to our children. Cultures, languages, and customs make every day in a new place a teachable moment. The kids love it and so do we!
What is the most memorable trip that you've taken?
It is hard to top a magical city like Paris so it is definitely at the top of our list!
What did you love most about your trip to Paris, do you have recommendations?
I polled the family for this one and the unanimous favourite was Disneyland Paris. It was the first time any of us had been to a Disney property and it was absolutely magical! We were there from opening to closing and loved every single minute of it. If you can squeeze it into your itinerary, it is definitely worth it! The girls now want to go to a Disney property in every place we visit.
Patissieries came in as a very close second. Quiches, croissants, baguettes.. oh, my! All the pastries and macarons we tasted were delicious. Also, the girls fell in love with croque monsieurs and still ask for them to this day.
As for recommendations, do plenty of walking — how else would you discover stuff off the beaten track, chat with locals, and taste everything!
If you can, get your pictures taken by Flytographer! We hardly get pictures with all of us together and never get any as nice as we got in Paris! We now have a "vacation wall" in our home with the professional pictures Olga took! We can't wait to add to it. Plus, they are lasting souvenirs that each of our girls can treasure for a lifetime.
(Note: the littlest one asked me not to forget to mention the carousels and playgrounds. She was extremely baffled as to why they weren't listed first :))
Any advice for families travelling with young kids?
Plenty! The primary one would be to try to be accommodating to your kids but don't underestimate them either. We always budget a little extra for cabs/public transportation because their little feet eventually tire out. We also factor in plenty of breaks so they can recharge their batteries – us too!. But if you let them, they will surprise you with their resiliency! They helped with their luggage, held tickets, helped us find places when were lost, and more. Overall, it added to their travel experience and will make them even more "travel smart" for the next trip!
Where are you planning on traveling next?
Next spring will be a tour through Italy – we will visit Rome, Venice (who could pass up on a gondola ride?), and Milan! The planning has already started – we've done the big reveal, started the Italian lessons, and have a few Italian themed lessons planned (the girls have a surprise Italian cooking class coming up but ssssh don't tell them!). We are super excited!
---
"My husband and I both feel that travel is one of the greatest gifts you can give a child so we plan a large trip with our girls every spring. We truly want them to be global citizens. Before the trip, we reveal the destination to them in an extravagant way. We then spend the upcoming months teaching lessons about the local cultures, languages, and food.
By the time we leave, they know so much about where we are going — and so does everyone around them! They share all the knowledge they have with anyone that will listen and their love for travel is contagious! This year was Paris and London; next year is a tour through Italy!"
Booking a photo shoot with Flytographer was the BEST decision of our entire trip! It will now be a vacation staple for our family. Book flights, find lodging, book Flytographer!" — Montoya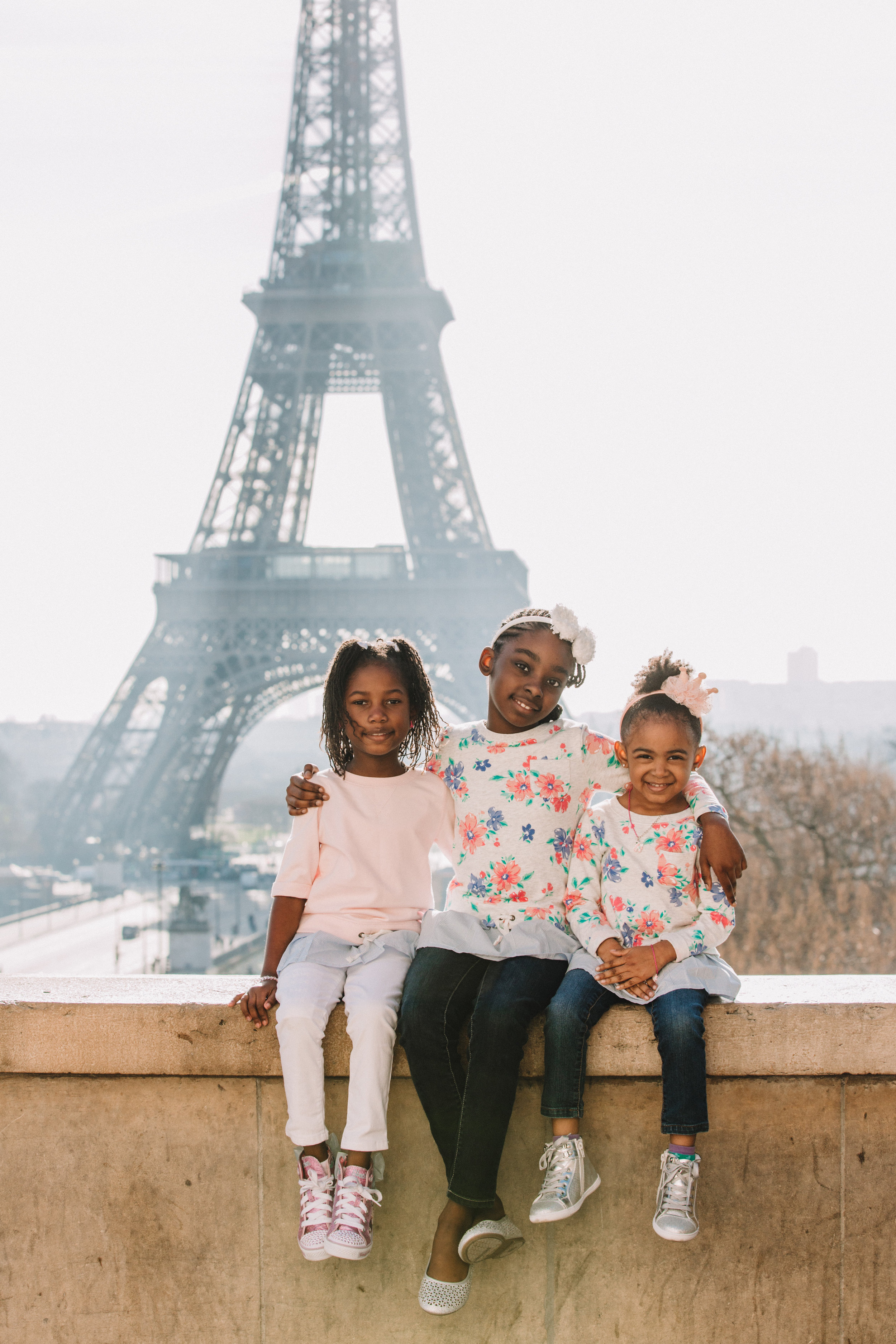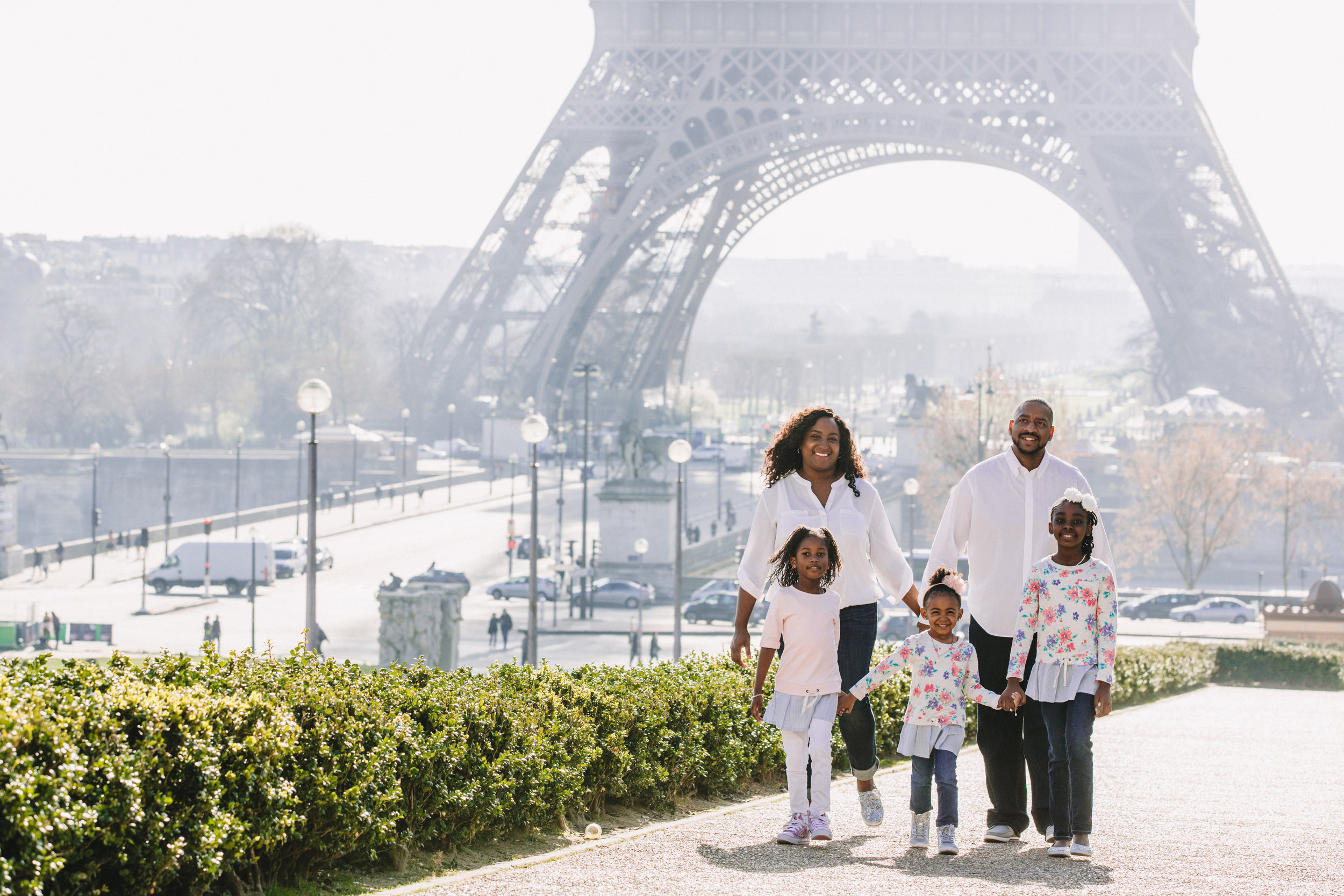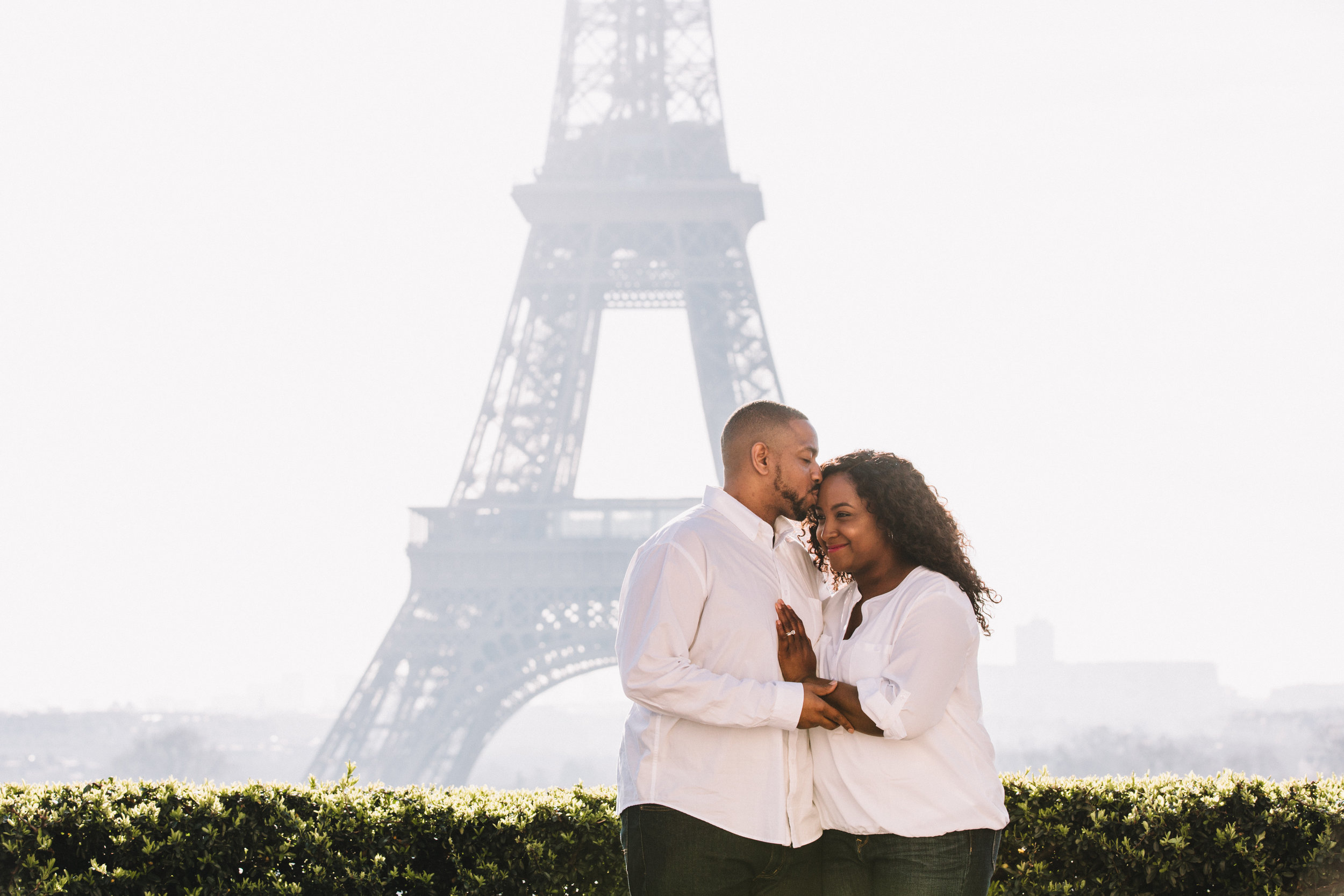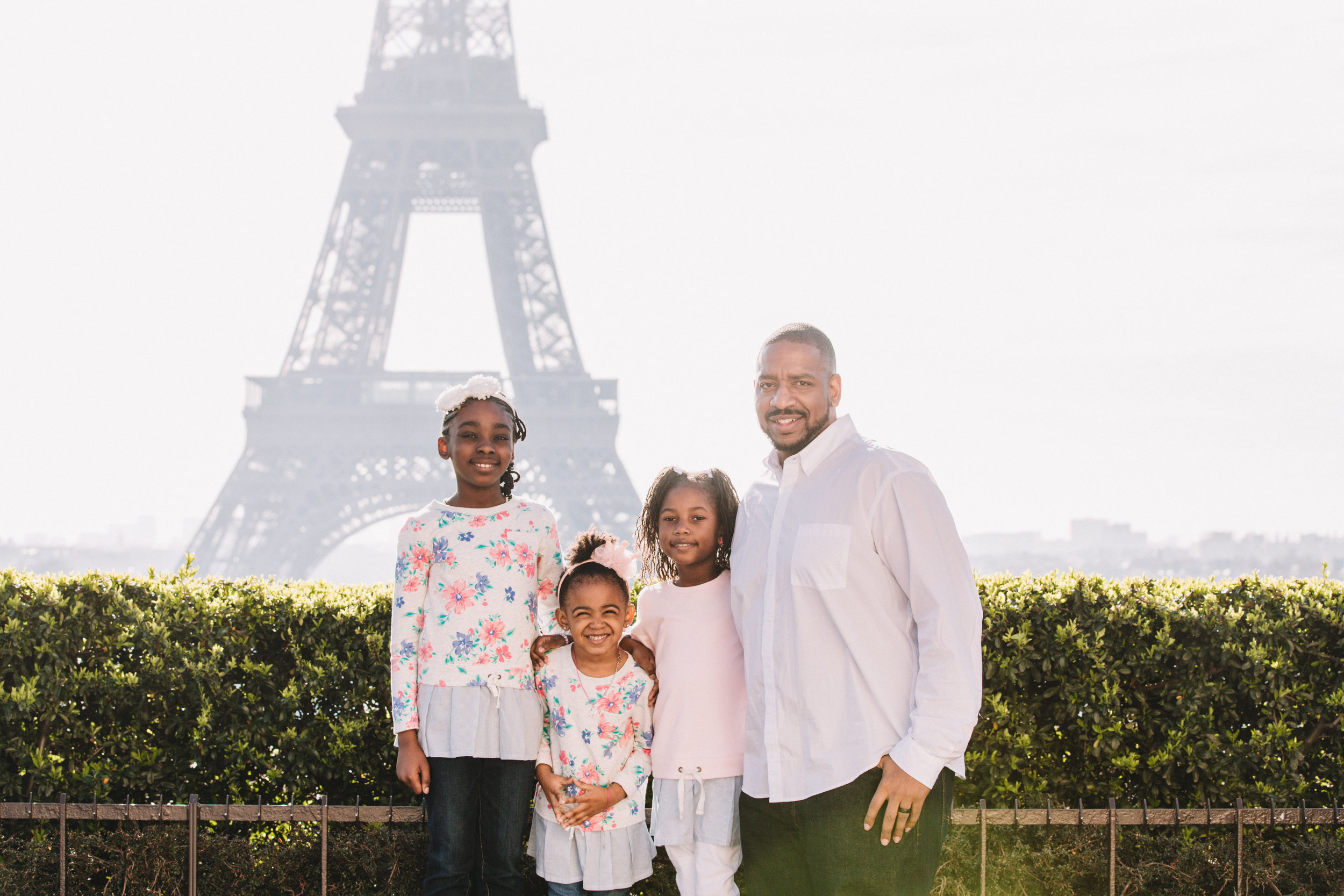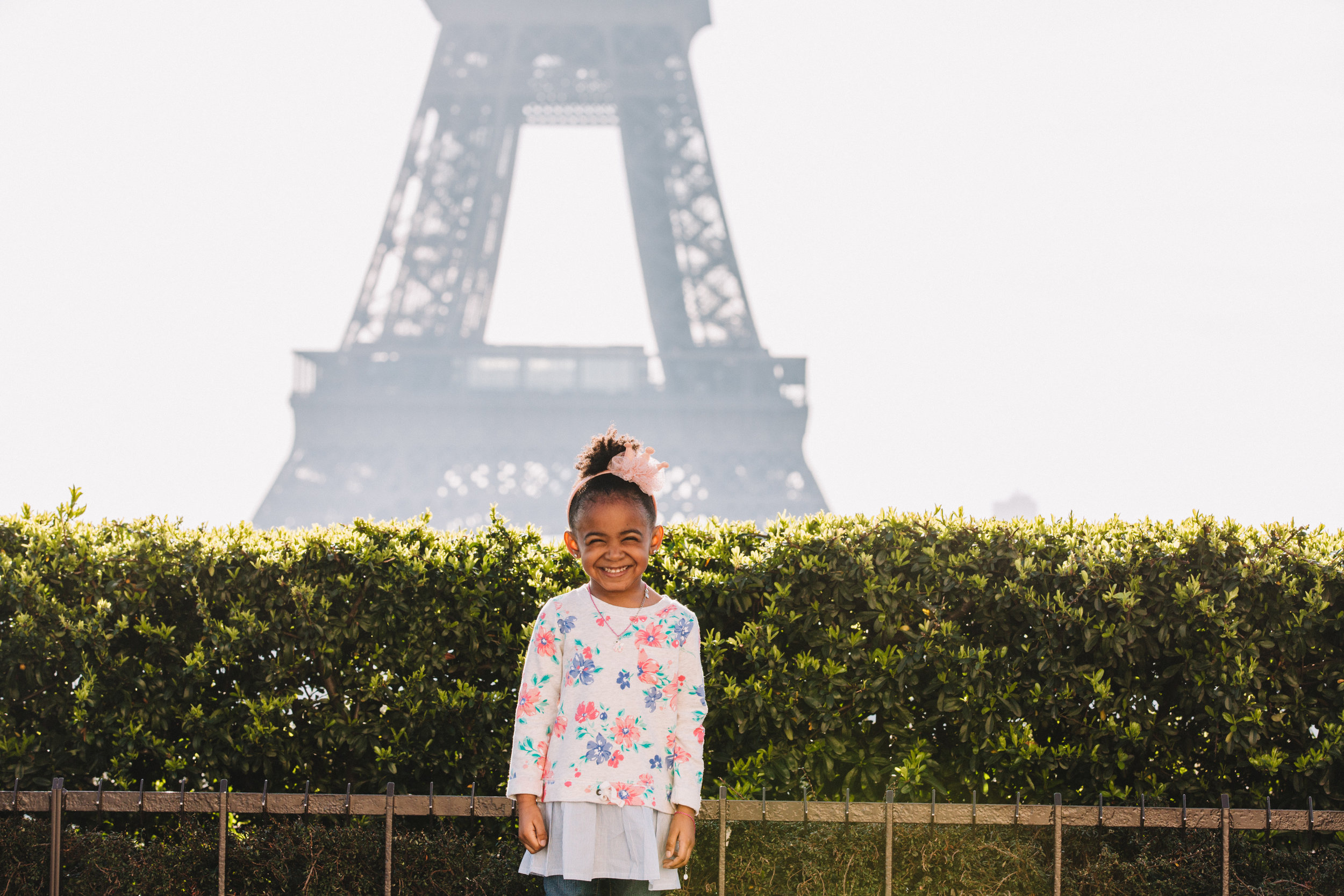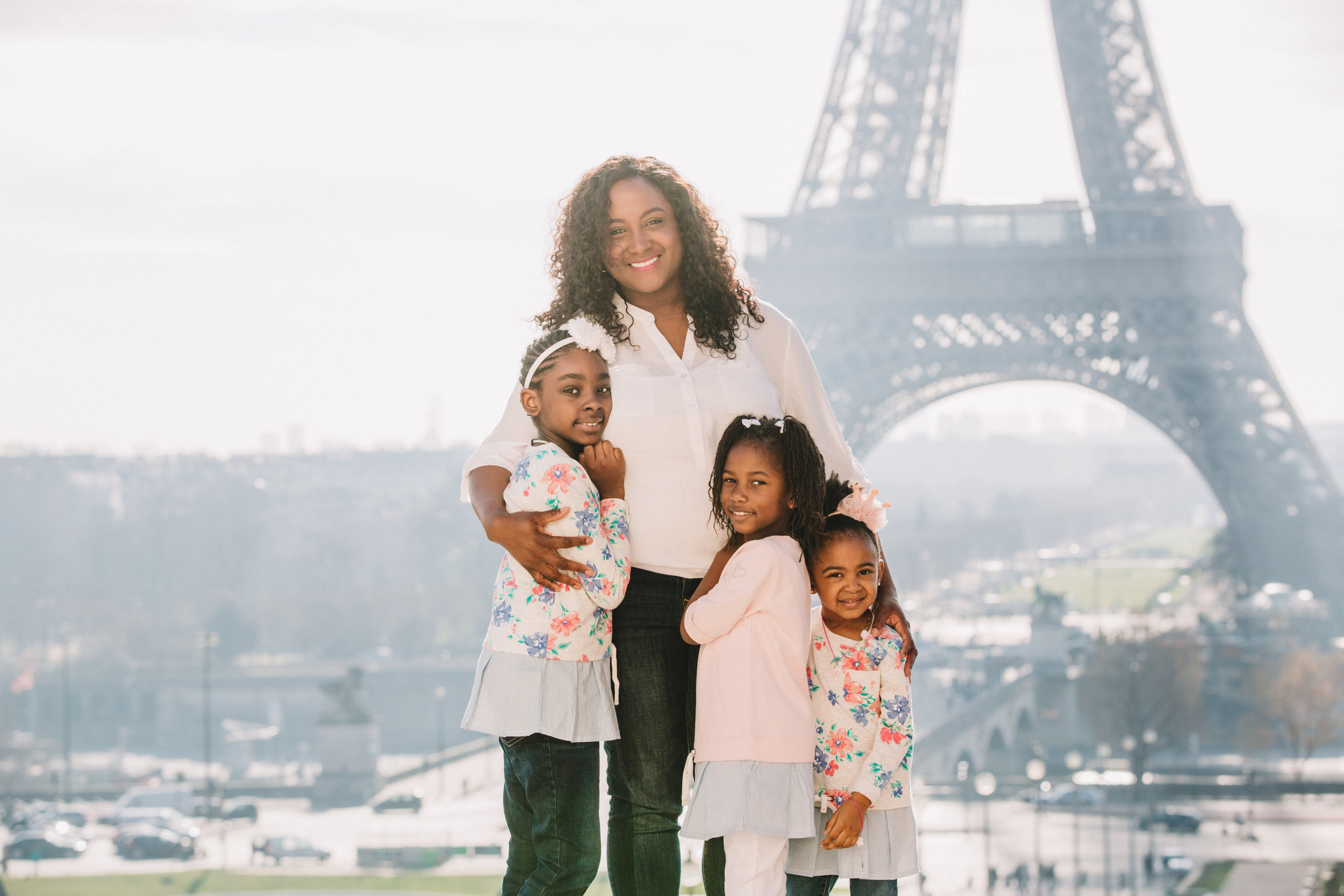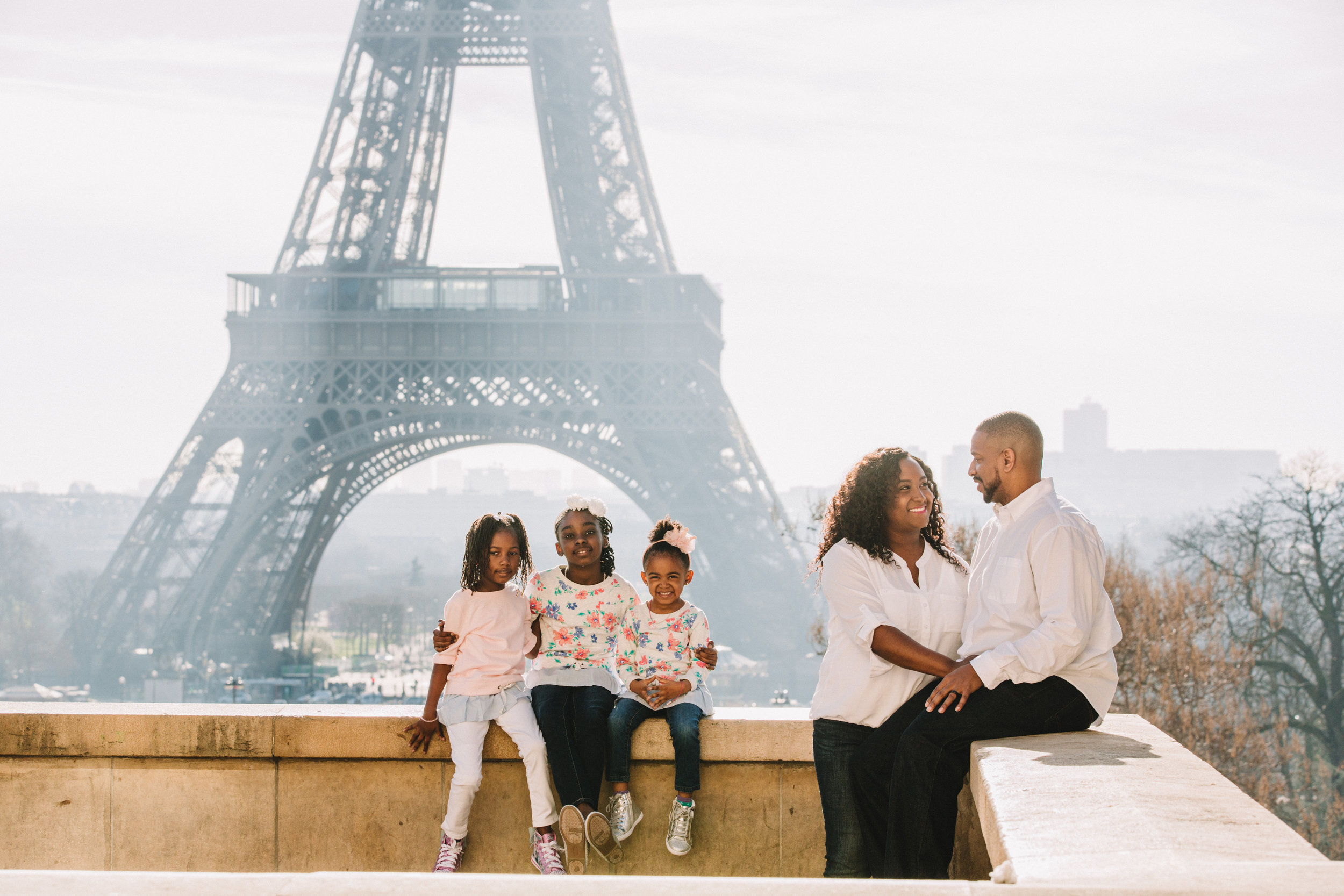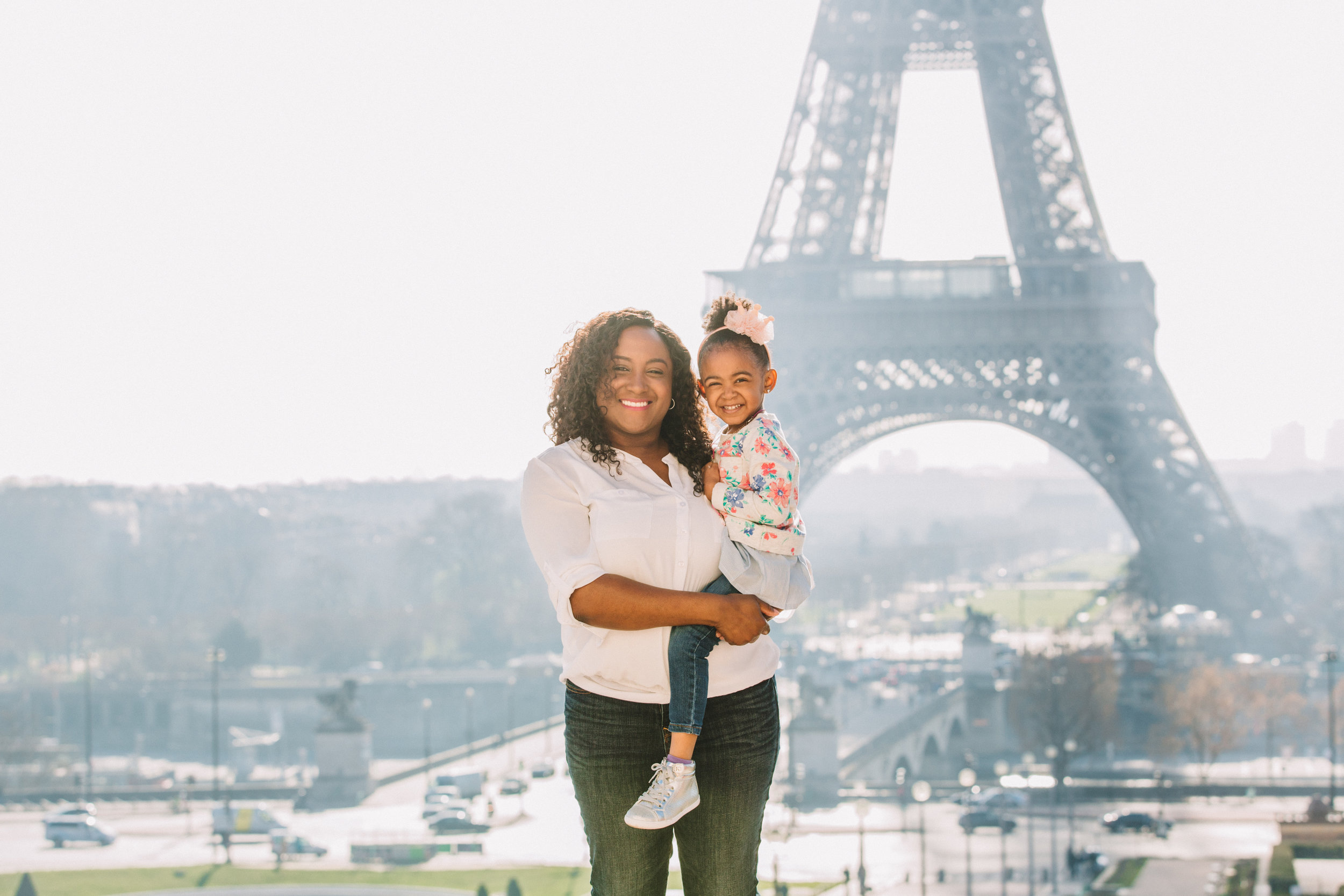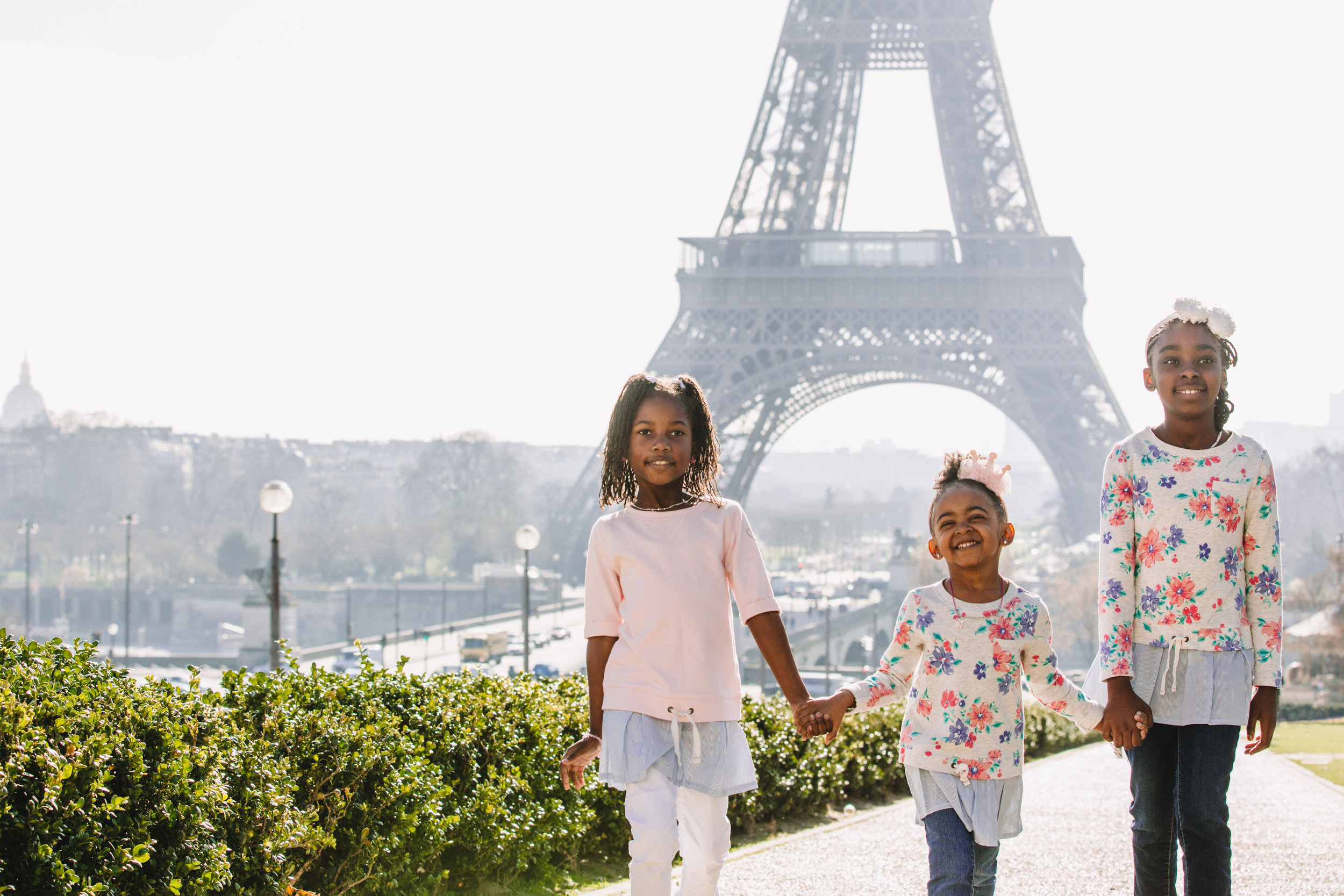 Flytographer: Olga in Paris