See more: solo traveller – Travel Guide –  Istanbul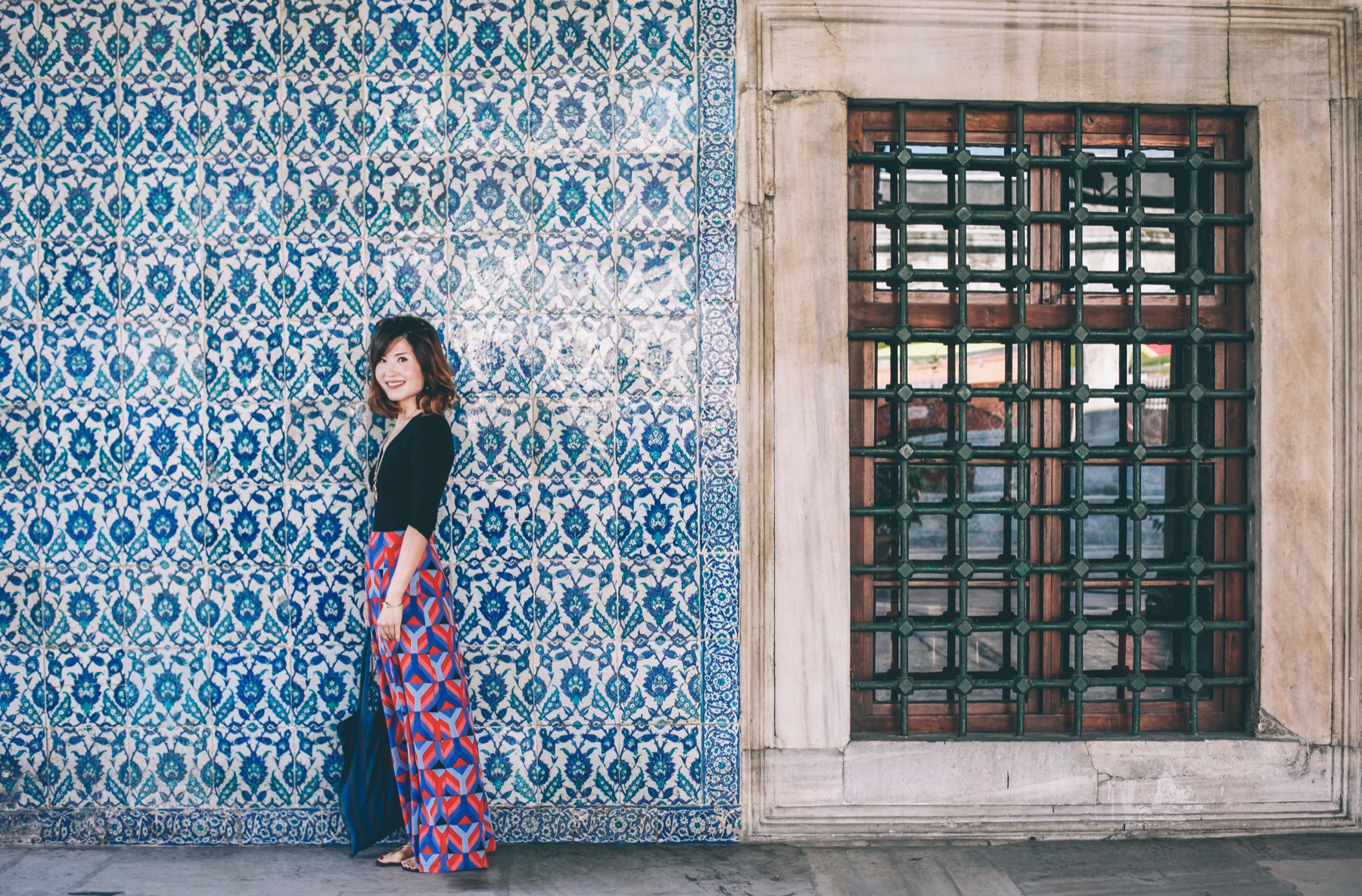 Exotic spices, rich textiles, and elaborate architecture – if you're looking for an adventure filled with incredible cultural experiences, then Istanbul, Turkey may be the perfect destination for you! Super-stylish world traveller Siuli gave us the inside Scoop on the best places to stay, eat, and explore in this beautiful and historic city. Flytographer Ufuk captured these magnificent images that perfectly capture the stunning landmarks that make Istanbul so unique!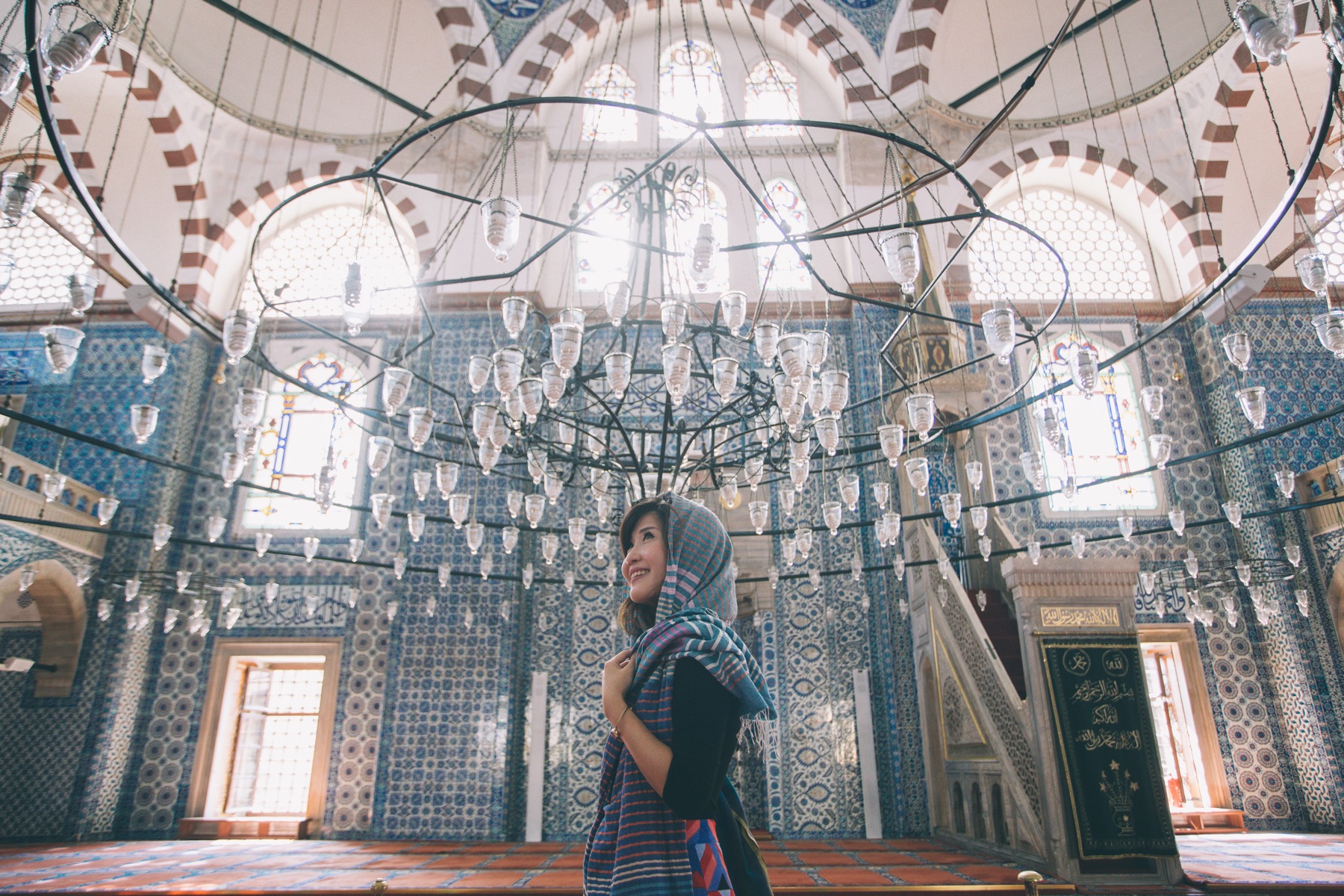 "I am absolutely thrilled with my first Flytographer shoot in Istanbul! Ufuk made everything so easy and it really felt like being photographed by a good friend. I love the shots and how beautifully they capture the mood and memories of that day. I am telling all my traveling friends about Flytographer and would recommmend Ufuk anytime, hands down!"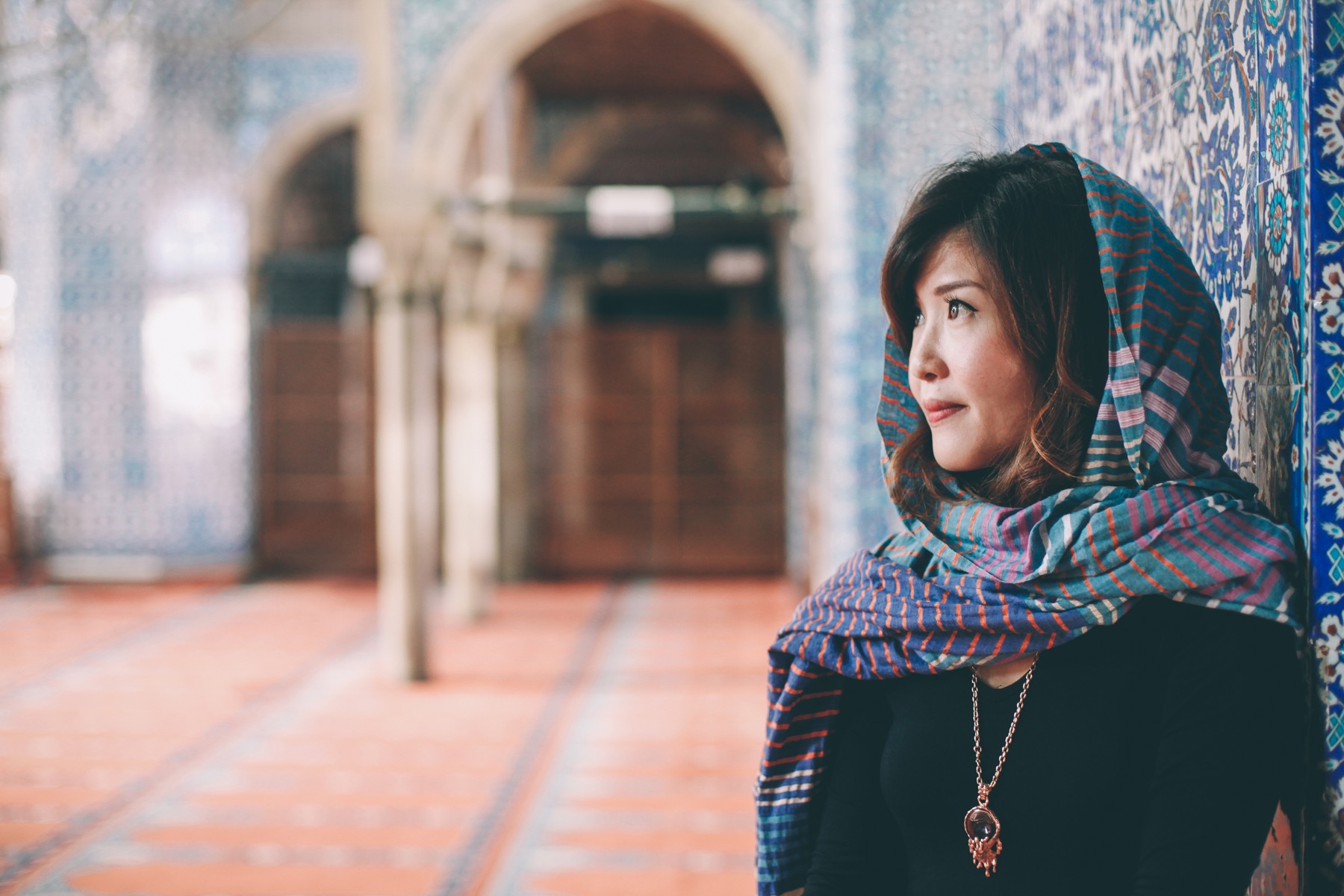 "Take a day trip out to the Princes' Islands! Catch the IDO speed boat from Kabatas, which is the fastest way to get there. I visited Buyukada, and it was really like stepping into a fairytale. Time stands still there, and there are tons of beautiful, evocative buildings where you can see the faded glory of yesteryears." – Siuli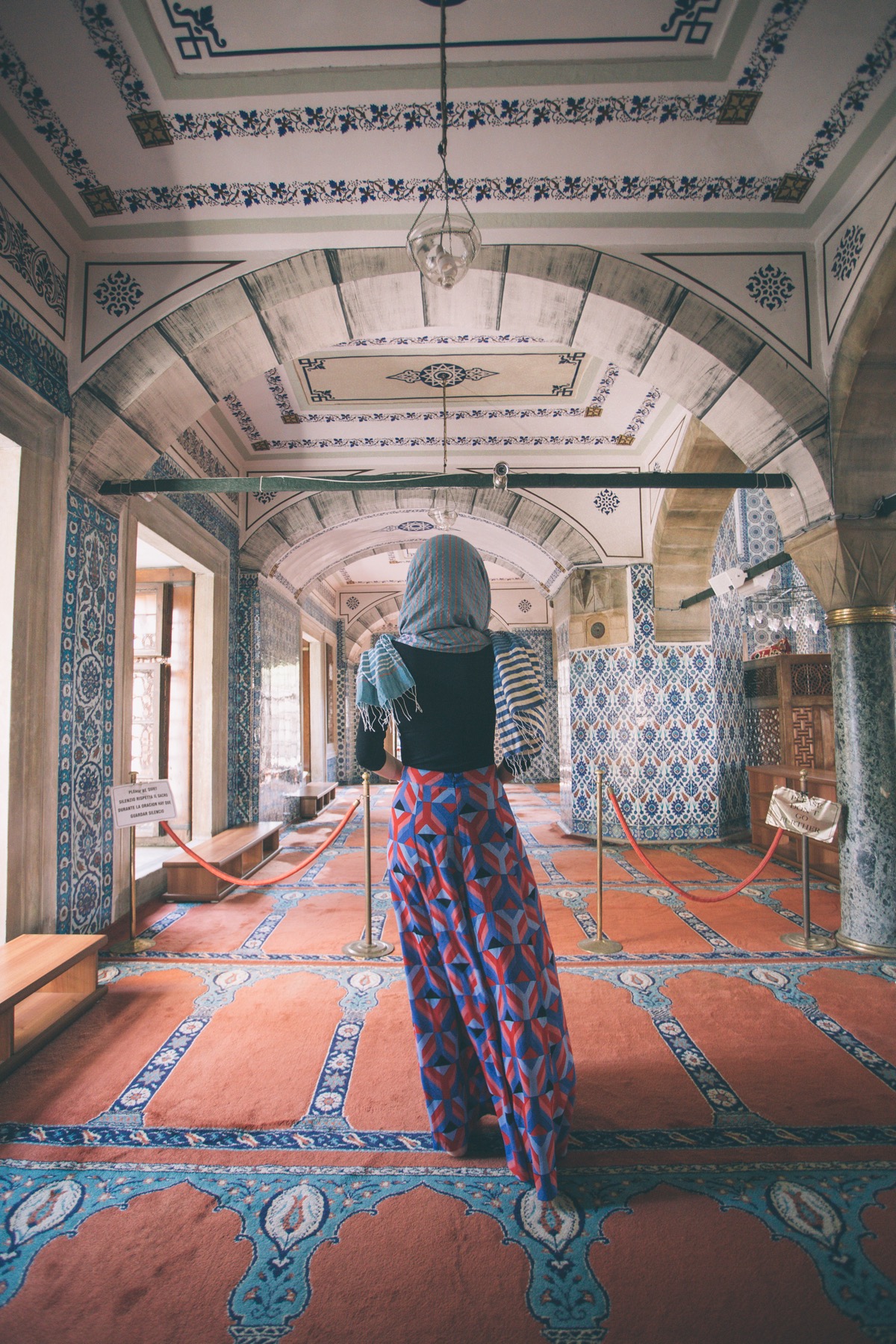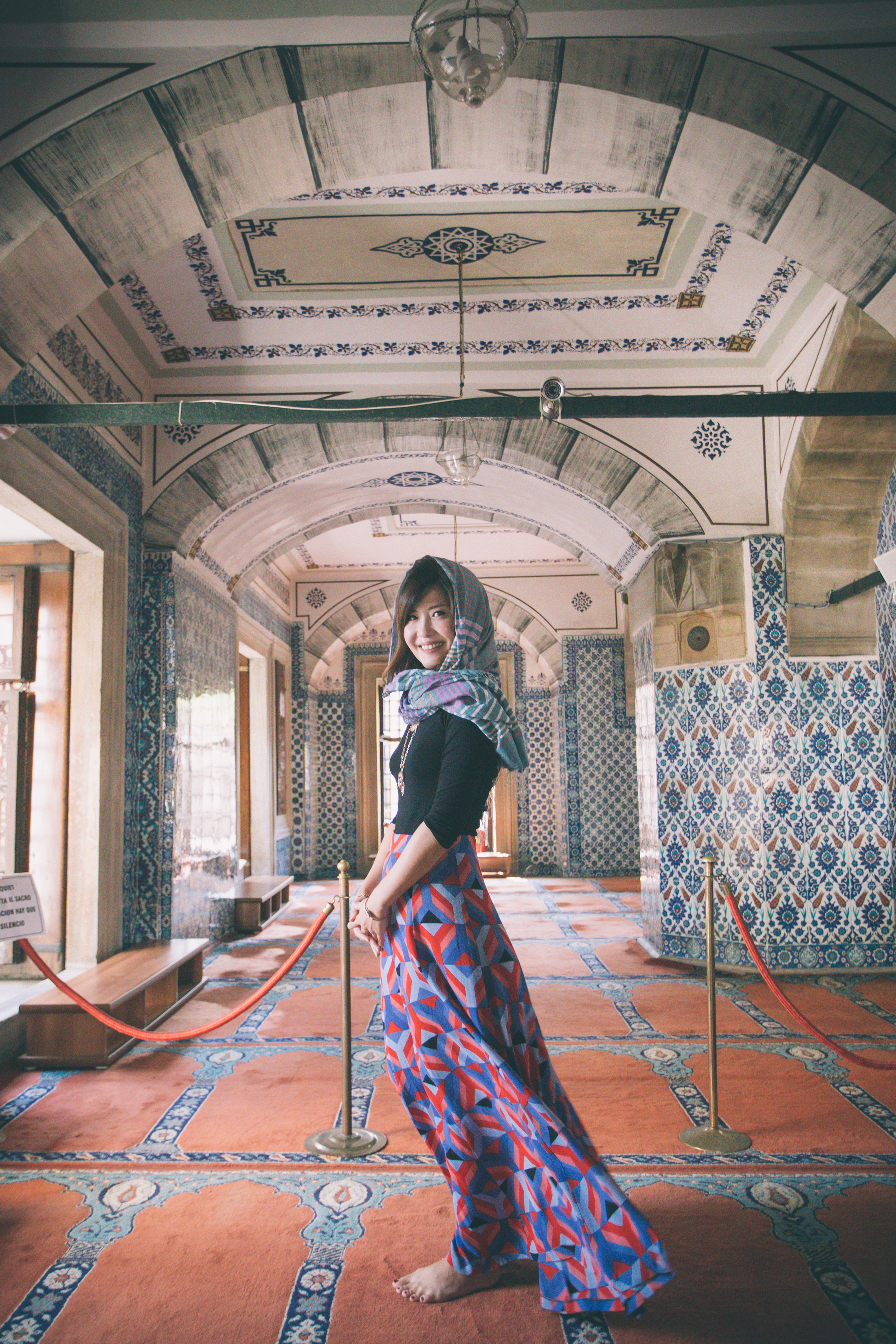 Top Tips for Where to Stay in Istanbul
"Sultanahmet is overrated. It's tourist central so the hotels tend to be overpriced and you get hassled every few steps you take. I opted to stay in Karakoy, an interesting area which used to be quite industrial and gritty because the port is there, but within the past few years it's witnessed a wave of gentrification. Karakoy is in the 'modern' part of Istanbul, where you'll encounter mostly locals, and find hip cafes and stylish shops and galleries cheek to jowl with abandoned or dilapidated buildings. A walk will bring you to fashionable areas like Beyoglu, as well as the Istanbul Modern museum. However, it's close enough that you can get into the historic part of Istanbul, either by walking across Galata Bridge (10 mins) or taking the tram (Eminonu is 1 stop away; major sights like the Blue Mosque and Hagia Sophia just 5 stops away).
I recommend: KARAKOY ROOMS, a 12-room boutique hotel right next to the famous Karakoy Lokantasi. Their most basic room is very spacious, and is furnished in a minimalist, modern-chic style. You can tell that the owners have put a lot of thought into the design of the room and the comfort of the traveler. 
If you prefer a full service hotel, I recommend 10 KARAKOY, which is just round the corner from KARAKOY ROOMS."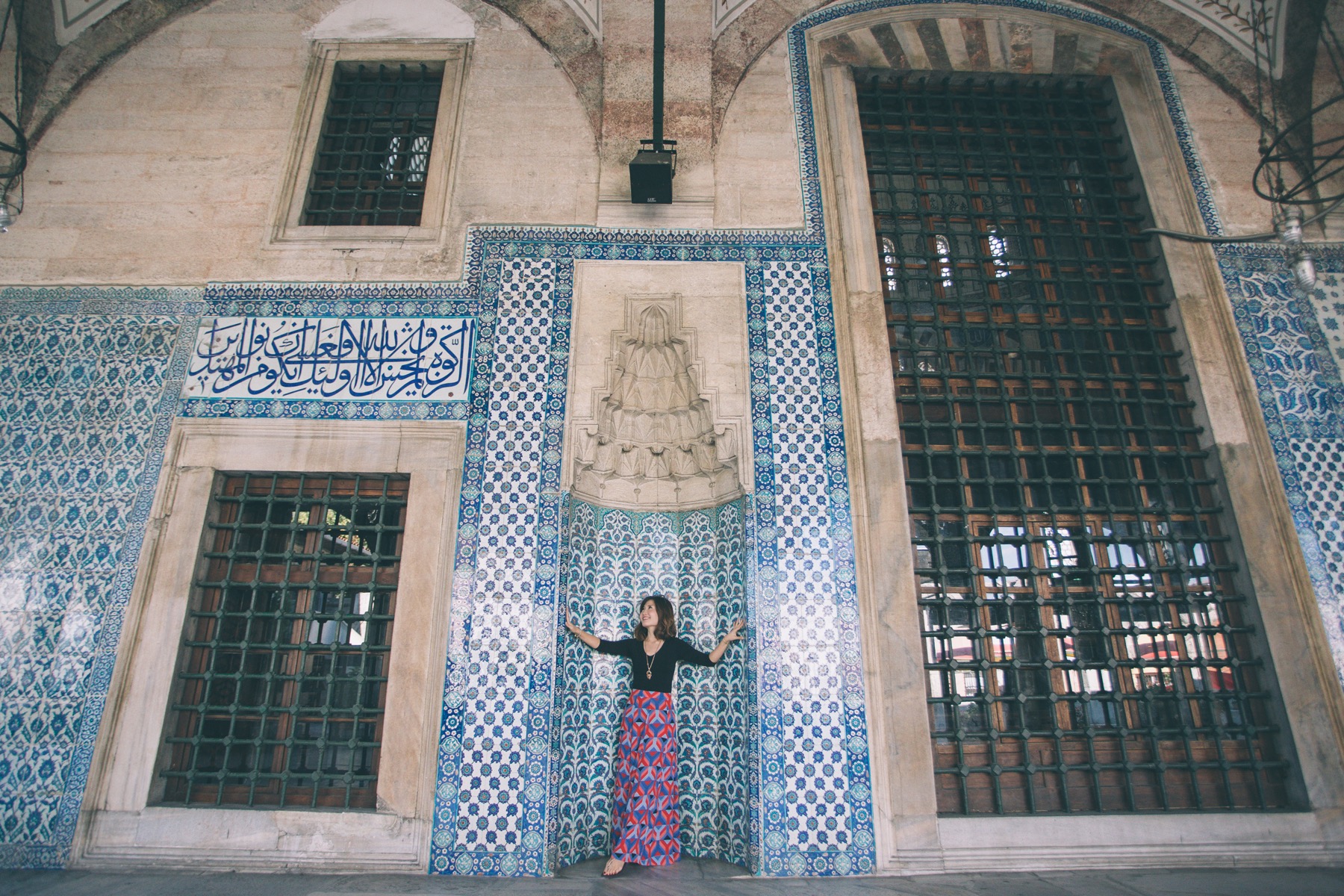 Best Restaurants in Istanbul
Karakoy Lokantasi (excellent mezzes in the evening, which you can choose from a counter display, so no second-guessing what you just ordered!)
Namli Gurme (for a traditional Turkish breakfast)"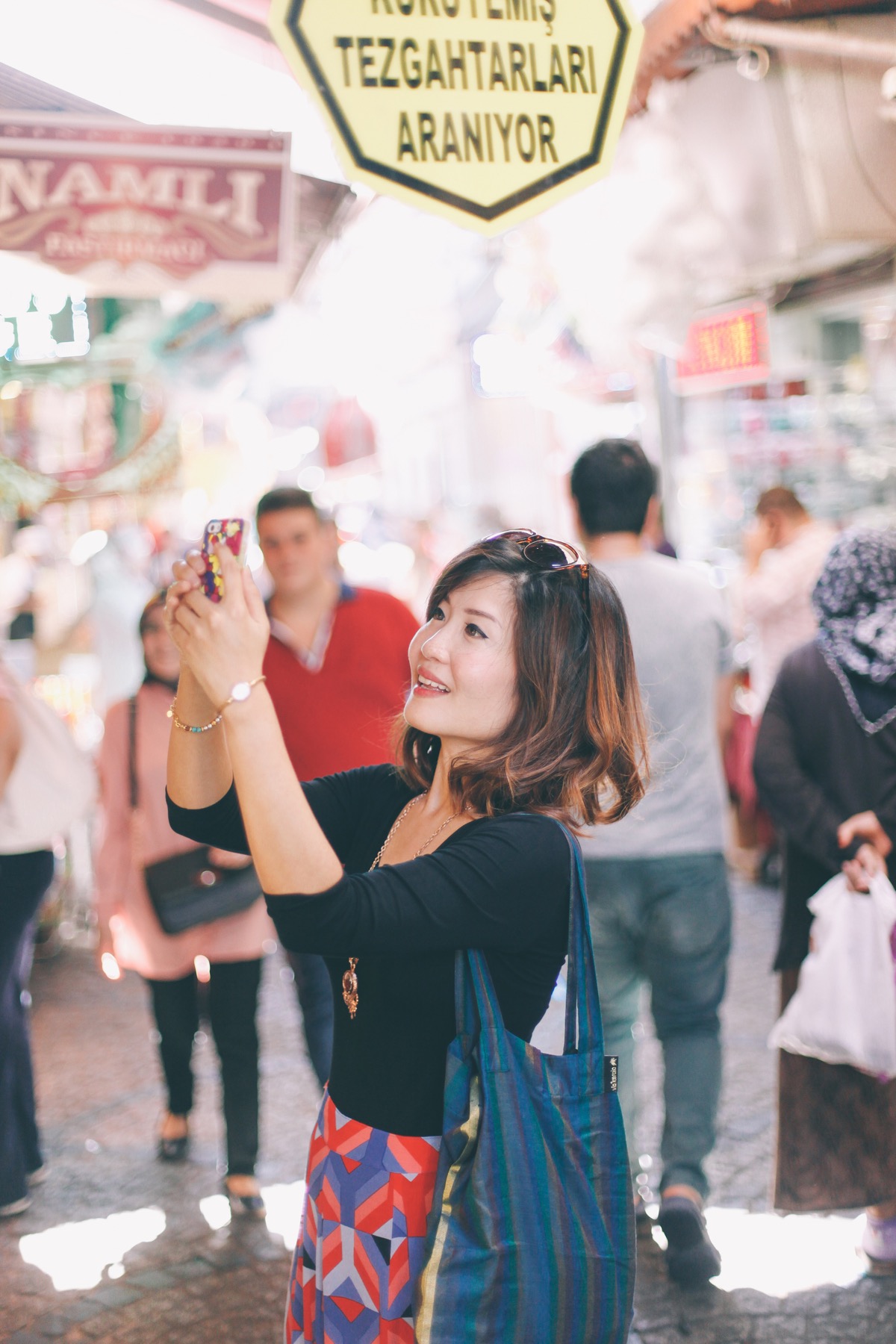 Top Tips for Where to Shop in Istanbul
A short walk away from Karakoy rooms, this beautifully refurbished hammam is part of a complex which also includes a mosque of the same name, designed by Mimar Sinan, the Ottoman imperial architect who was also responsible for the gorgeous Suleiman Mosque in Eminonu. Turkish bathing experience aside, the small little shop attached to the hammam is also worth a look-in for some high quality bath accessories, including bathrobes, peshtemals, copper bowls, and a range of soaps made with natural ingredients. The soaps make great gifts, and while the range includes popular single-note scents you'd find elsewhere such as rose, there is a small range of soaps made exclusively for the hammam which is made up of a unique blend of fragrances and they are absolutely divine! 
Shop #21 Dogu Pazari
They sell a wide range of flavored Turkish delight by the weight here, and you can of course try before you buy. I was never a fan of Turkish Delight which I found too sweet, but the ones sold here totally converted me. I loaded up on the honey & pistachio flavour, as well as the pomegranate and dark chocolate varieties. When I was in Istanbul, fig season was just starting, and I bought tons of dried figs and walnuts from this store as well. (For the perfect pairing, tear the dried fig in half, stuff in a walnut and eat it.)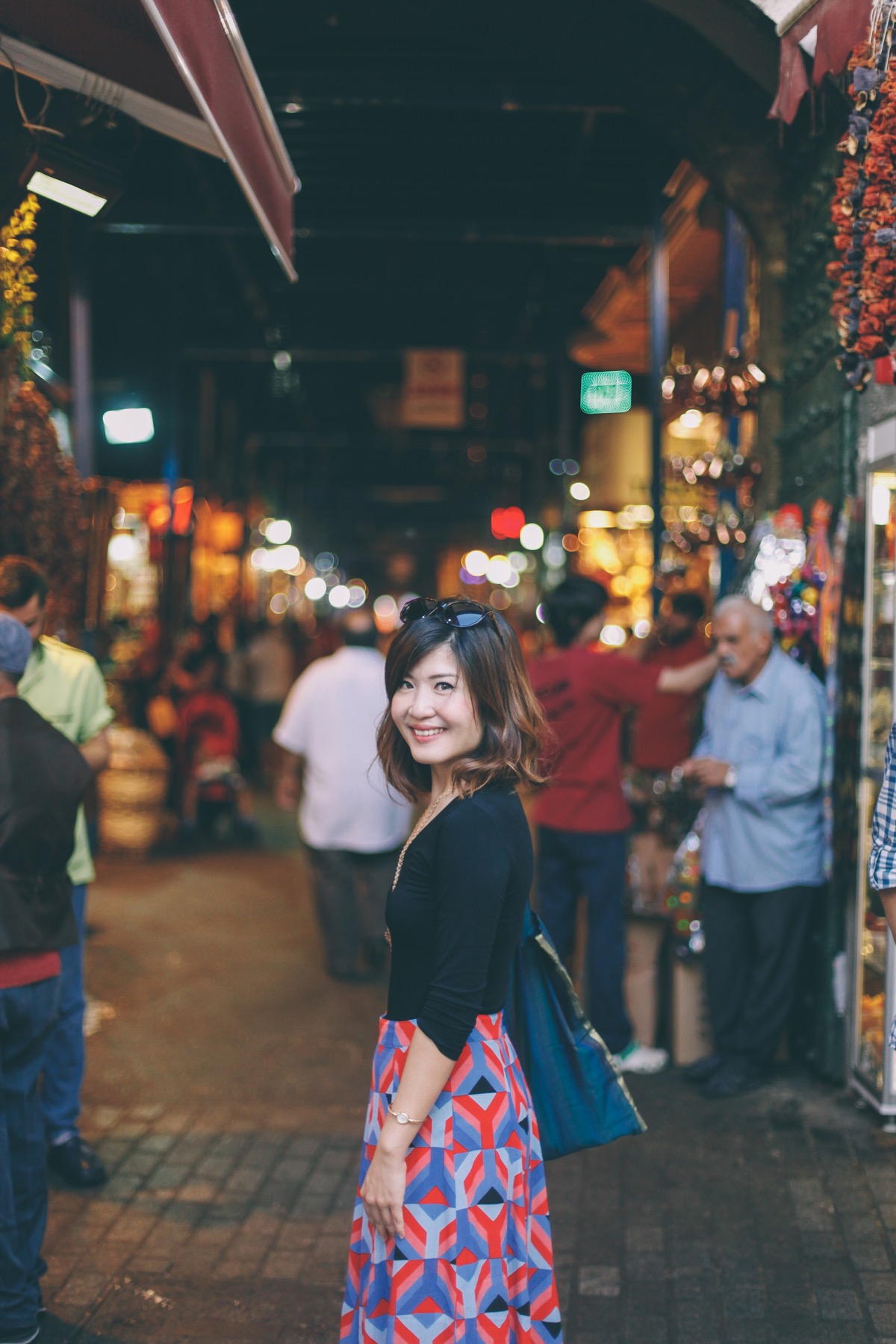 Shop #82 Ozer
This little shop is highly recommended by several online guides. They specialize in exquisite fabrics – newly handmade as well as antique textiles. The display baskets outside the shop carry cheaper stock; the exceptional pieces are all inside. If textiles are your thing, this shop is a must-visit.
The perfect tee with just the right amount of slouch and a V-neck deep enough to be flirtatious yet not overly-plunging to be vulgar. The perfect button down that looks like a borrowed men's shirt but far more flattering. Silk blouses that can be worn several ways, all of them flattering to the female form. '50s inflected basics and clothing that is effortlessly elegant, evidently thought-through by a designer who has spent years studying couture and the female form, and all of the highest quality. If this is what you want in your wardrobe, then you have to visit FEY, a chic, perfumed boutique in Nisantasi set up by Fatos Yalin who headed Marie Claire (Turkey) for 2 decades. Ms Yalin is in the shop (together with her cats) everyday and will help you find your perfect pieces, and show you how to style them. FEY also carries vintage jewelry and handbags to complete the outfit."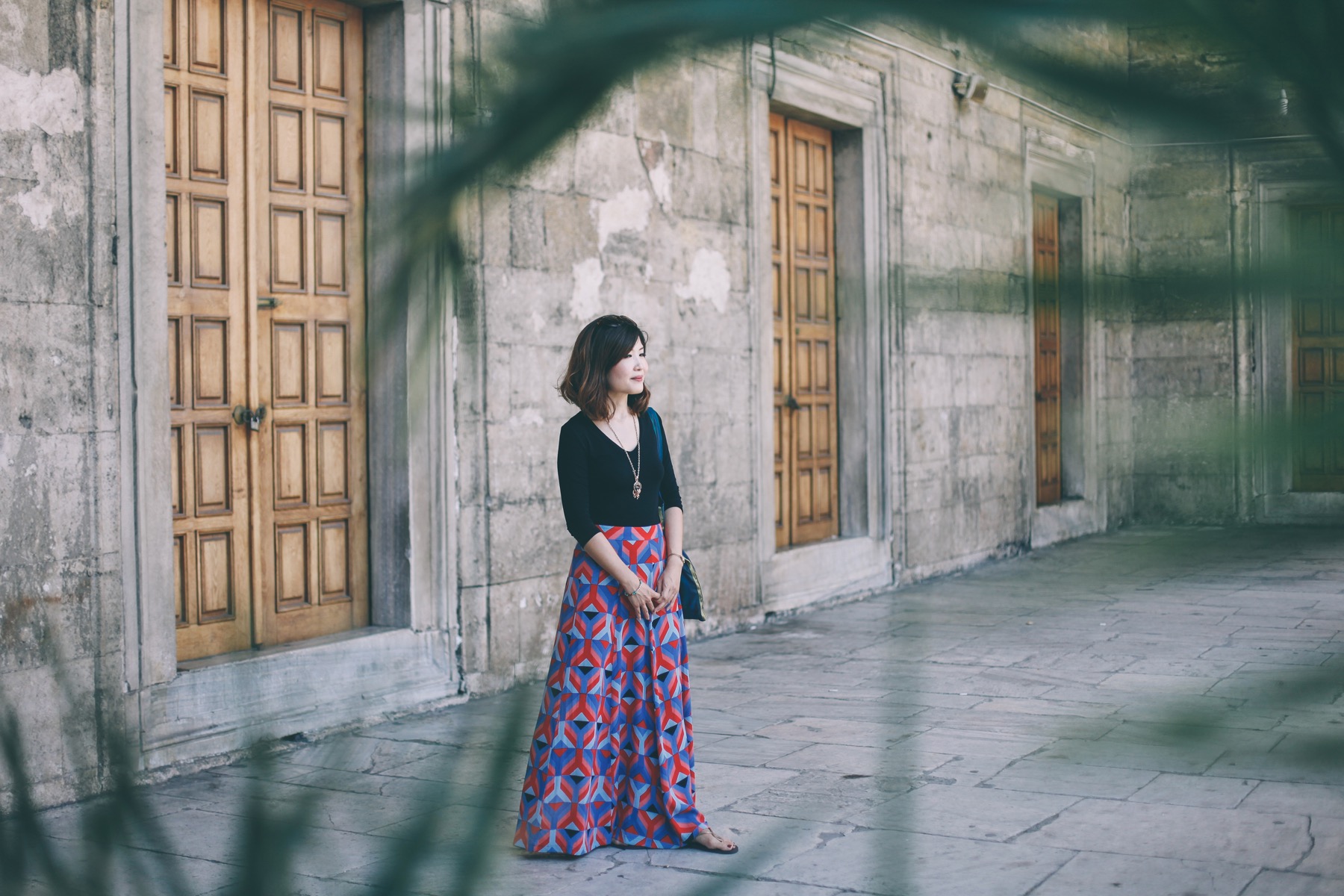 Must See Attractions and Things to Do in Istanbul
Rustem Pasa Camii (Rustem Pasha Mosque), Eminonu
A small jewel with walls dazzlingly covered with blue Iznik tiles. This little mosque is built more to a human scale and usually very quiet, so you can observe the Iznik tiles up close and actually feel at peace here, as opposed to tramping past crowds in the larger, more touristed mosques.
Suleymaniye Camii (Suleiman Mosque)
I much preferred this to visiting the Blue Mosque, which was far too crowded. Suleymaniye Camii has some stunning architecture which again, you can take your time to savor and enjoy up close without having to battle crowds. The grounds are peaceful as well, and a promenade along the walls offers some stunning views over Istanbul.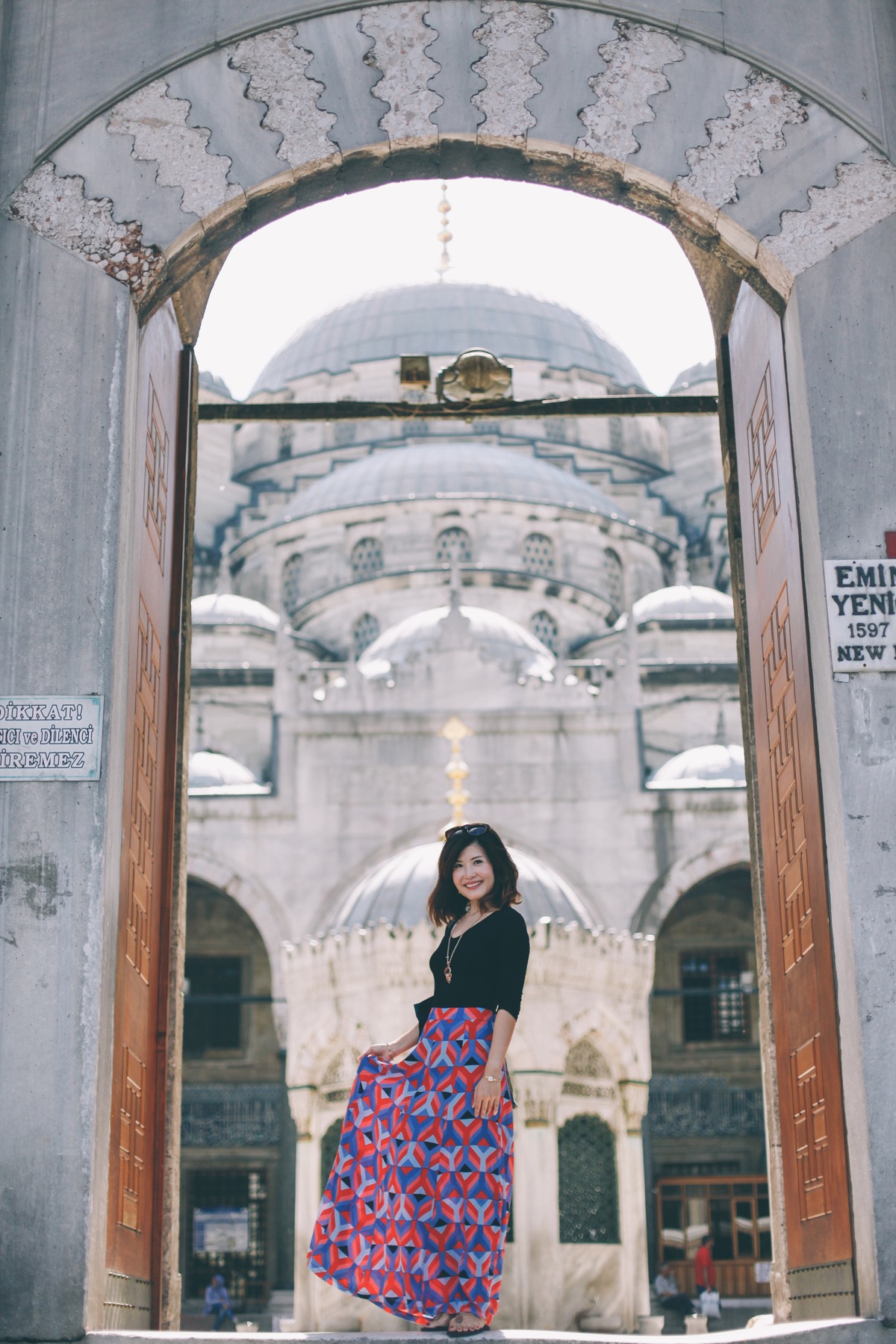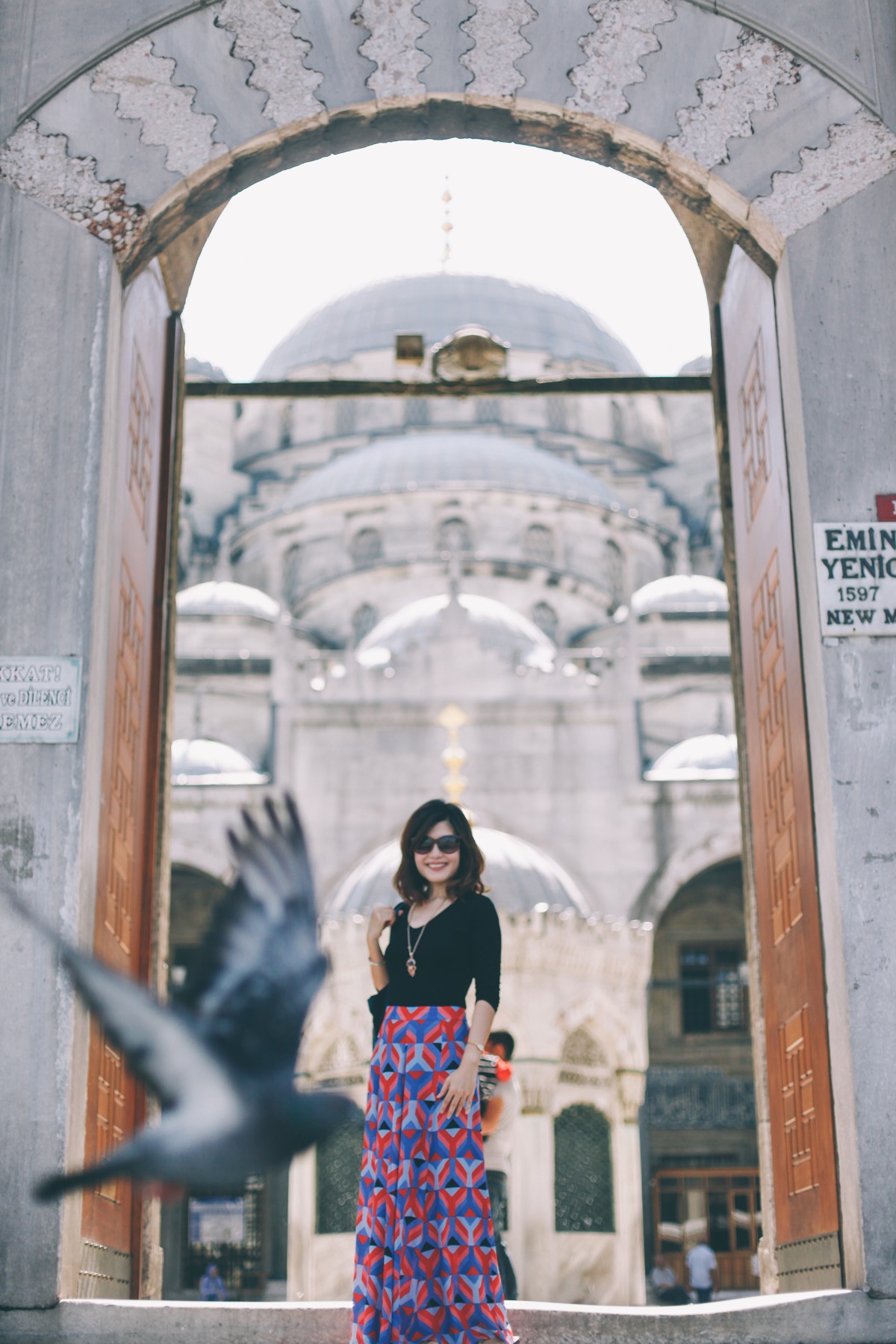 The Istanbul Biennial (* time sensitive: until 1 November 2015)
This year's Istanbul Biennial is spread across 30 venues in Istanbul as well as the outlying Princes Islands. Instead of showing art in a white cube context, the Biennial this year has opted to install several artworks in varied and evocative sites, many of which are worth visiting for a look-see alone because I doubt they'd be open to the public otherwise. I particularly enjoyed the venues in Buyukada, the largest of the Princes' Islands, which included the Splendid Palas Hotel, Mizzi Mansion, Rizzo Palace, and the house in which Leon Trotsky resided for some time. These were all beautiful mansions which have fallen into decay, enlivened once again with a poetic juxtaposition of art. It's worth making a day trip out of it, and spending some time on Buyukada where time stands still, and you get around either on horse-drawn carriage or by bike. Bonus: admission to the biennial is free!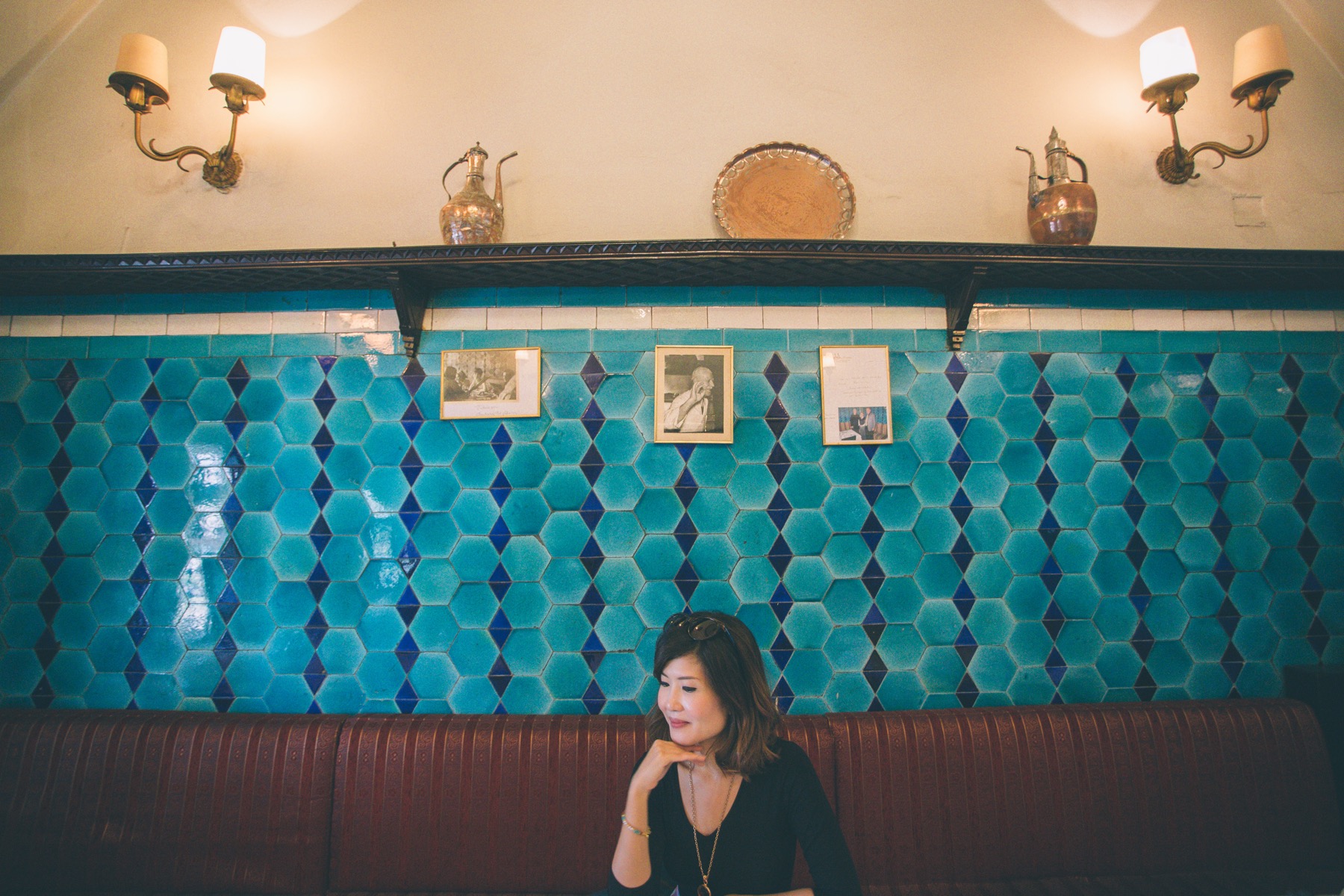 ArtWalk Istanbul offers walking art tours throughout various parts of the city, and if you enjoy contemporary art or just want to see a different side of Istanbul, I highly recommend joining one of these tours. On the walk that I took through the neighborhood of Cihangir, we visited 3 galleries with a wonderful guide who gave us some good background on the artworks and artists. The tour ended with a visit to an artist's studio, where we met a well-known Turkish painter and got to see some of the pieces she was currently working on. We were also invited to have coffee with a photographer at one of the galleries we visited. Art aside, it was a great way to explore a neighborhood in Istanbul, on foot.
Formerly the headquarters of the Ottoman banking empire, this gorgeous building in Karakoy has been converted into a contemporary art and culture research centre and archive. Come here to browse their publications and bookshop, marvel at the architecture, take a break in their cafe with stunning views over the city, and don't forget to visit the impressive exhibition in the basement, which tells the story of the Ottoman banking empire. P.S. The vaults that serve as display spaces for some of the artefacts are the original vaults used back in the day.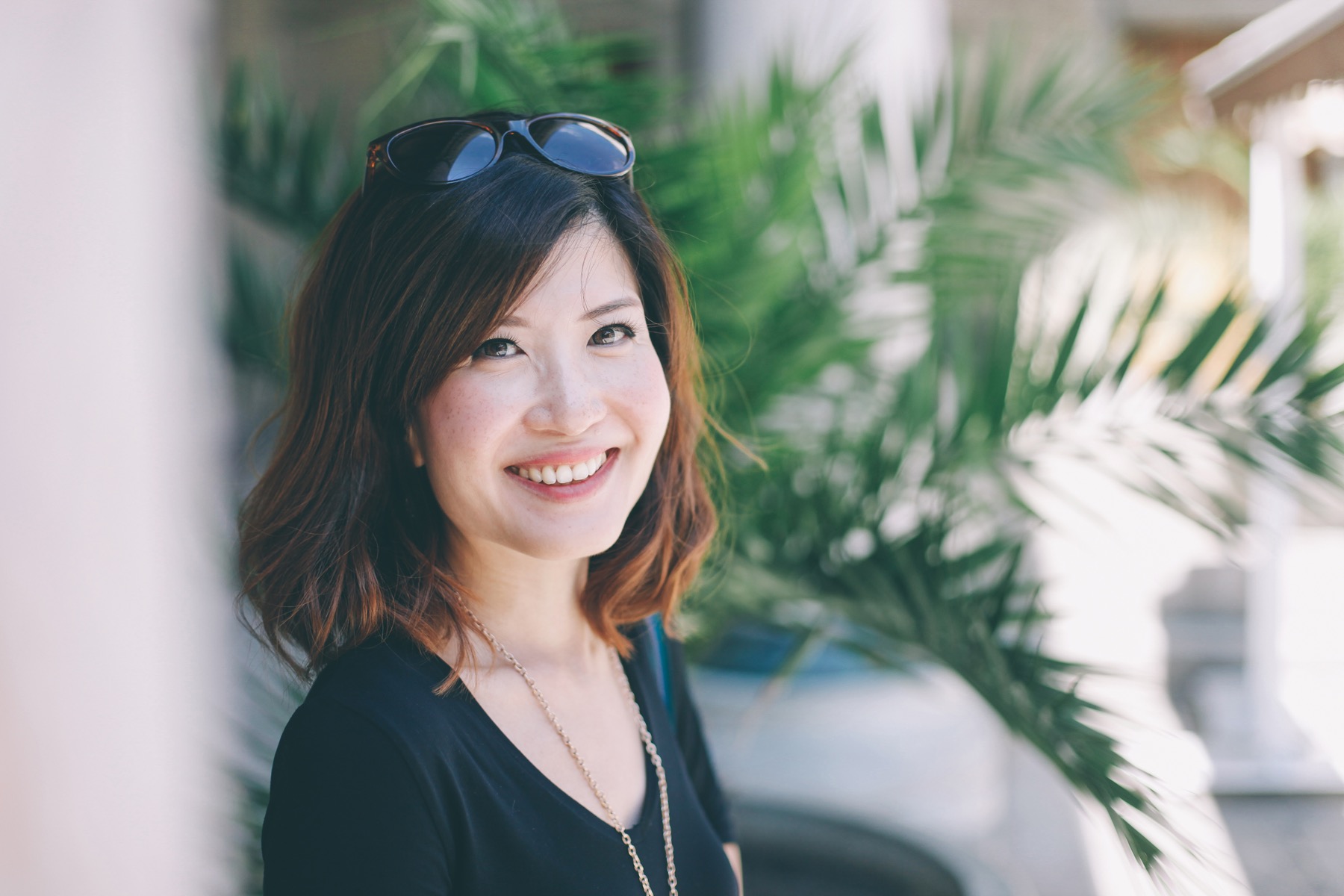 Flytographer: Ufuk in Istabul
For more inspiration for your next adventure, check out our Travel Stories!