See more: Travel Guide – Top 5 – beach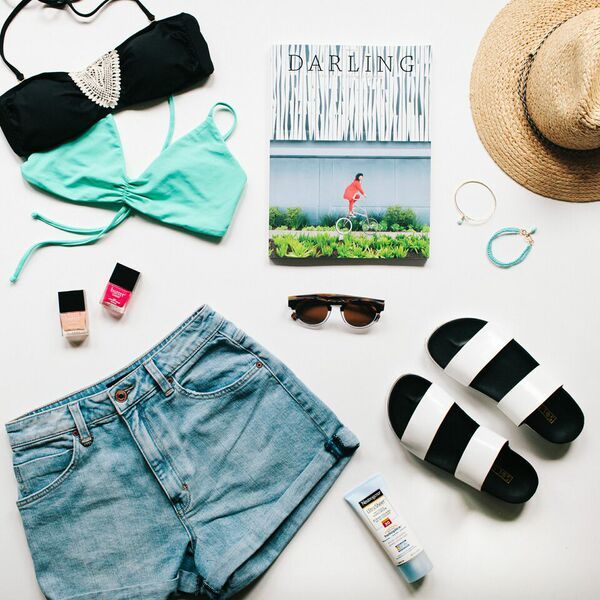 As the sunny month of June approaches and you begin planning your perfect sun-filled vacation, there is so much to consider. What beach do you want to find yourself relaxing on and what do you pack for your hot holiday?
Here is our short list of the essentials:
1. Bathing suits! Beach vacations are all about the bathing suit. You're about to spend a week on a beach and finding the perfect suit is top priority. It's so important to find a bathing suit that is comfortable, flattering and feels fun to wear. It's also good to pack a backup suit for those days you linger in the water a little longer and want to change into something dry, or even just to mix it up day to day.
2. A straw hat. Every sun goddess wants to spend each day in the warm glow of the sun but it is so important to protect your face from those damaging rays, not to mention escape the heat under some much-needed shade. A strong, collapsible straw hat is the perfect way to achieve this.
3. Slip on waterproof sandals. Play in the sand, dip in the pool and then slip on an easy, waterproof pair of sandals. And remember, when shopping for sandals, consider a style that looks great oceanside but can also be worn with a sundress for dinner.
4. Sunglasses & sunscreen. Protect yourself! A good pair of sunglasses and a bottle of SPF are a vital way to ensure you enjoy your vacation. No one wants to be the 'holiday lobster'.
5. Magazines. Relaxing in a cabana and dozing off between margaritas is what beach vacations are all about. You work hard all year to enjoy these breaks from your everyday. Whether you're a lover of literature just looking for something to read during laid back beach times, leave your iPhone and emails at home and read up on one of your favourite magazines. A personal favourite? Darling Magazine, a wise guide to 'the art of being a woman' in every season of life.
Most importantly, relax! Enjoy your beach break and capture your memories!
---