See more: Travel Guide – Top 5 – interview
Ah - the life of a travel blogger! Visiting beautiful destinations, experiencing amazing cultures and publishing every detail to feed the wanderlust in all of us.
We reached out to some of our favourite travel bloggers to find out where each plans to spend her summer months of holidays...
---
"I have two fun destinations coming up this summer – Cleveland and Italy! Cleveland is where I grew up, and the city has really come into its own in the past few years. There's an incredible dining scene (I personally can't wait to try Happy Dog, a hot dog restaurant with over 50 toppings!), a great craft beer scene and then there are casinos too! And don't forget about the Rock-n-Roll Hall of Fame and the world-renowned art museum. And then there is Italy–where do I even begin! I'm headed to Milan's World Expo, to get lost on the streets of Venice, to explore the Uffizi gallery in Florence and live a life of luxury like George & Amal Clooney in Lake Como. I'm also very excited to visit Prosecco wine country! I'll be popping bubbly for three days in a row! I can't wait!"
Traveling Panties is a guide to all things fabulous! I scour the world for the best hotels, things to do, restaurants and of course cocktails. I search for the finer things in life, which can be found in Five Star hotels or unique places off the beaten path – it's nothing but the best for my followers!
Connect with Katie: Facebook • Twitter • Instagram
---
"My summer involves lots of camping, outdoor music & food festivals, and family fun on the water and in the mountains! We have a summer roadtrip planned for Las Vegas – Grand Canyon – Disneyland – San Diego, as well as a Bend/Sunriver Oregon road trip. Summer is a great time to stick around the beautiful Northwest!"
Anne Taylor Hartzell, a.k.a. Hip Travel Mama, is a nationally-recognized travel expert with a mission to inspire the #welltraveledfamily.
Connect with Anne: Facebook • Twitter • Instagram • Pinterest
---
"I am going back to the Algarve, in the south of Portugal and to California in the USA. I go back to both every year and will never change that. But this year I am also going to Kiawah Island in South Carolina for something new. One of the things I like about both destinations is the sense of belonging and knowing my way around. On my actual holidays, I like simple things and not doing much (I am a great believer in flying & flopping). I excel at that! I am also looking forward to the food, which couldn't be more different if we think about Portugal and the USA. Grilled fish in one, and lovely Mexican food in the other. And good cocktails, of course!"
A city girl at heart, Ana moved to the quiet English countryside for love, and lives her travel dreams through her award-winning alter-ego and travel blog Mrs. O Around the World. An avid traveller, Ana is also a good daughter, religiously following her mother's motto: 'If you leave home, it has to be better', or 'I love camping, in 5 star hotels'.
Connect with Ana: Facebook • Twitter • Instagram
---
"This summer, I'm doing a Uniworld river cruise along the Rhône, from Avignon to Lyon. I adore France, but these are parts of the country I've never been to and I love exploring destinations beyond the usual. France is so much more than Paris and I'm looking forward to seeing new areas. And eating French food – baguettes and cheese and wine and escargots!"
Oh! Travelissima is a website dedicated to travel and style. An avid traveler, Natalie has been to 50+ countries with her husband, Johnny Jet.
Connect with Natalie: Facebook • Twitter • Instagram • Pinterest
---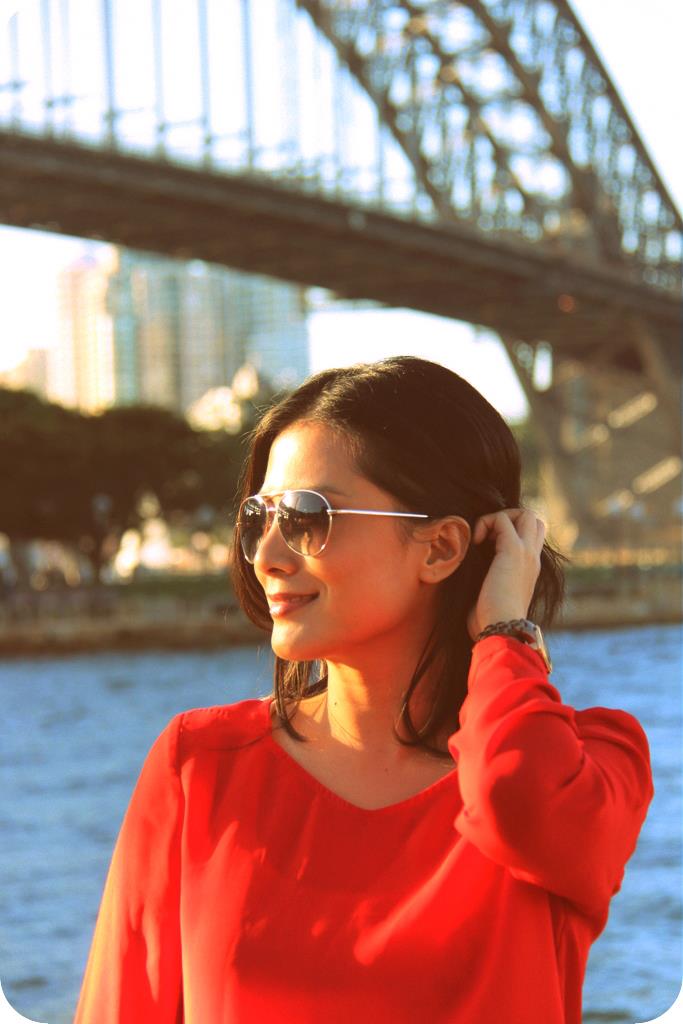 "While everyone is going to be enjoying the summer sunshine, it's actually winter in Australia, so this 'summer,' I'm heading to the Snowy Mountains in New South Wales for a ski trip! It's been 9 years since I've been to the Snowy Mountains. I've only ever snowboarded, but this time I will be skiing. It will also be a sort of get-together trip with my sister and husband's family.
After that, I'll be sure to defrost and head off to a warmer destination (to be announced soon)!"
Holy Smithereens is a place for luxurious adventurers. It's for those who love luxuries in travel but will also be up at the call of a good adventure!
Connect with Jean: Facebook • Twitter • Instagram
---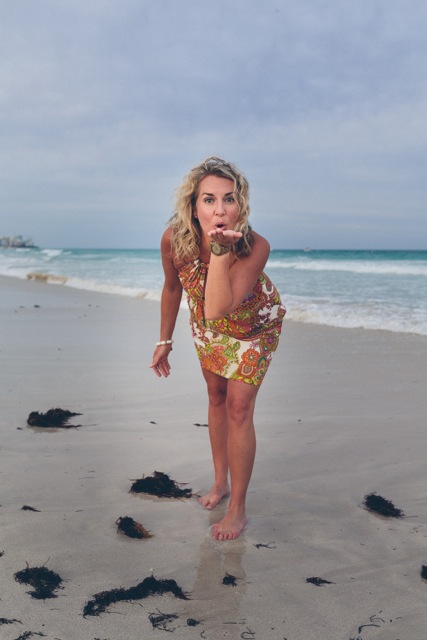 "After last year's big summer adventure driving from the UK to Mongolia, I've decided to stay close to home for a bit in New England and uncover some of the best hidden gems! In August I plan to go to Portugal for up to 2 weeks. I've not been to Portugal and will be visiting friends that live there and am looking forward to seeing things from a local perspective."
Lola is a fun-loving traveler with a flair for finding adventure and joie de vivre everywhere she goes. With a light and entertaining way of creating content, Lola looks for unique experiences that blend a mix of practicality with fun. Lola's Travels focuses on Luxury Travel Adventure, bringing personality and life to brands & destinations with her creativity and savvy ability as a social connector.
Connect with Lauren: Facebook • Twitter • Instagram
---
"This summer I'm looking to visit Scotland, which has been on my travel wish list since… high school! A classmate once went there and sent me a postcard with the quintessential Scottish views: mountains, lakes, and a castle. That was enough to get me interested, but for some reason I waited well into my adult life to plan a trip – despite my married name being Scottish. What tipped the scale was the Glasgow-based post-rock band Mogwai. I'm a big fan and plan to attend their anniversary show in June. I'm still shopping for airfare, but having tickets to the now sold-out performance is a great start! Besides music and exploring Glasgow, I plan to spend some time in Edinburgh and the Highlands. The camera is ready."
Pola Henderson is a Chicago-based travel blogger, city explorer, and founder of Jetting Around.
Connect with Pola: Facebook • Twitter • Pinterest
---