See more: Travel Guide – Top 5 – proposal – love – Photo Tips – Paris
Paris inspires romance like no other city in the world. Stolen kisses atop the Eiffel Tower, love locks adorning every bridge, midnight cruises down the river Seine… it's easy to see why Paris remains a top destination for proposals. If you're planning to propose in Paris, you may quickly realize that choosing the perfect location is no small task! We've taken away the guesswork, tapping our local Paris photographers to bring you this list of surprise proposal ideas!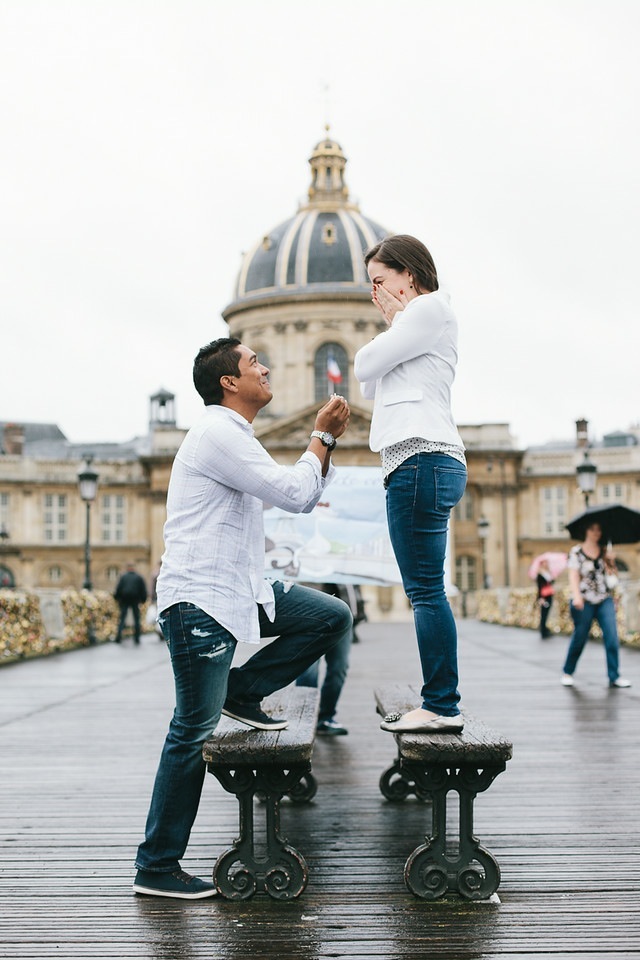 This pedestrian bridge spans the river Seine and features stunning views of the Louvre and the Institut de France. The sides of the bridge are lined with thousands of love locks, a true embodiment of the romance this city inspires.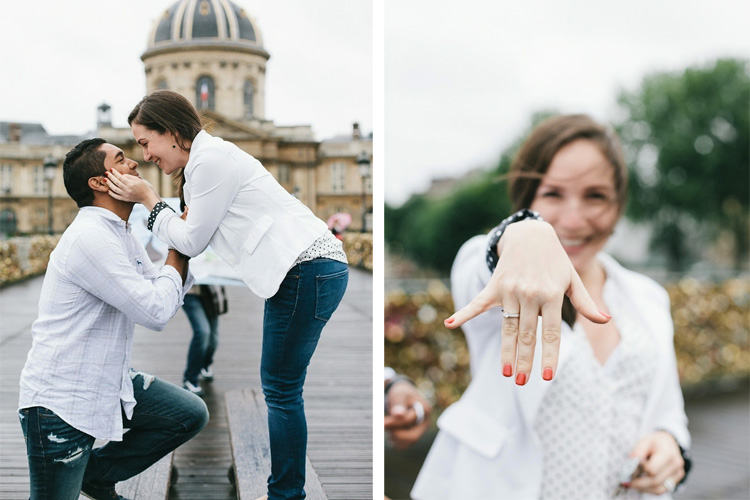 This location is perfect for romantics who want an iconic Parisian backdrop. The bridge is a top tourist attraction, so expect there to be some crowds!
 
2) Along the banks of the Seine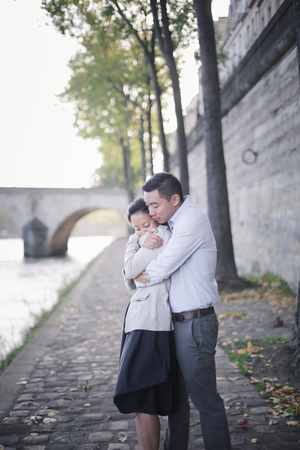 For a more intimate proposal, take your partner for a stroll along the banks of the river Seine. Isolated from the busy streets above, this is perfect for those who want a more private setting.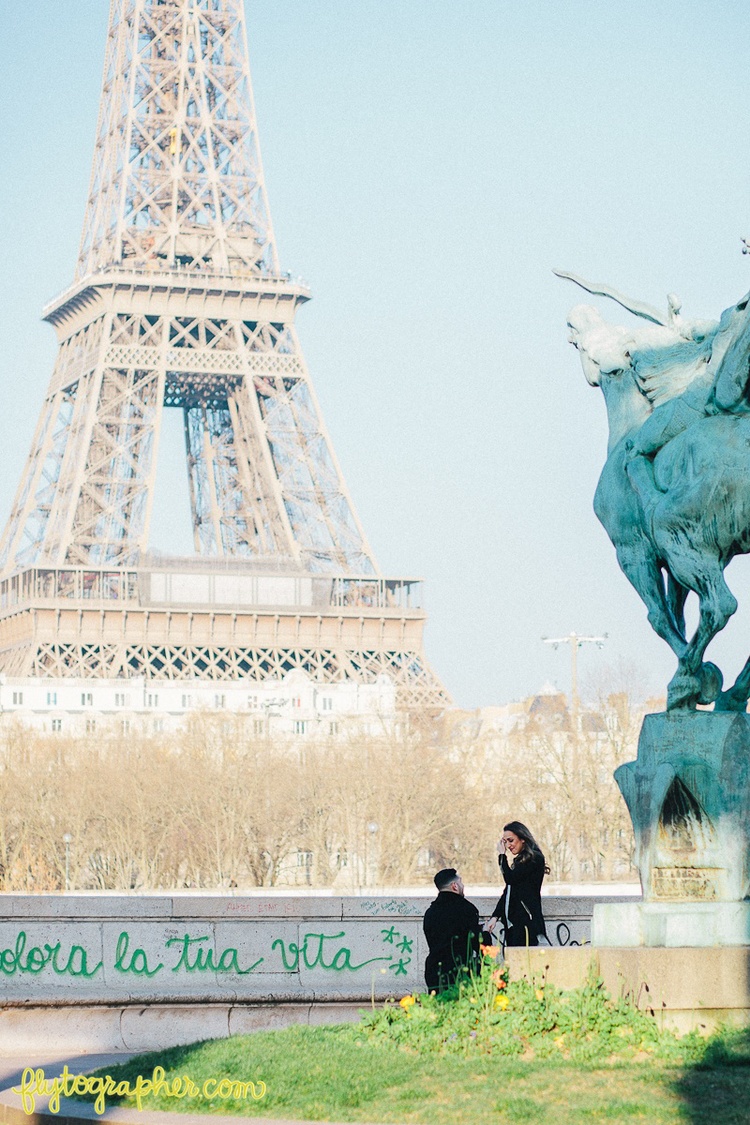 This list wouldn't be complete without a nod to the Eiffel Tower. If you want to feature the most iconic symbol of Paris in your proposal while avoiding the large crowds it draws, Pont de Bir-Hakeim is for you!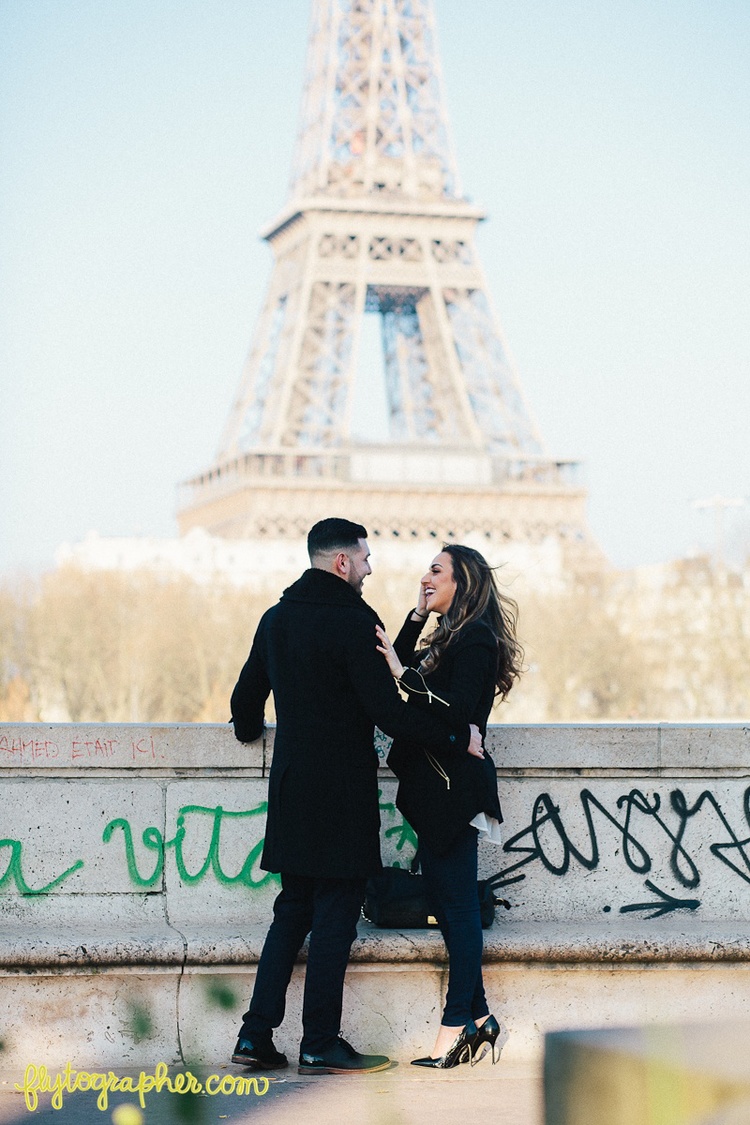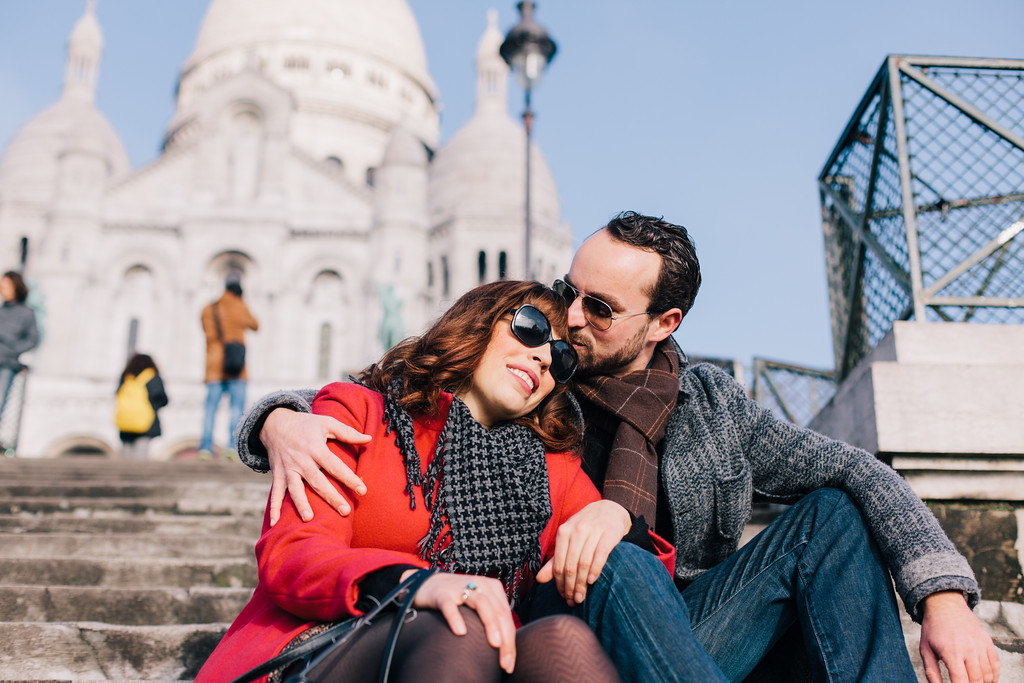 Located at the summit of Montmartre, Sacré Coeur Basilica sits atop the highest point in Paris. These breathtaking views are sure to set the scene for an unforgettable proposal. Though both locals and tourists are always to be found, you can enjoy a more private scene (and an incredible sight) if you propose at sunrise.
 
This sprawling park is located in the heart of Paris. Acting as a continuation of the Louvre Palace, there is no shortage of beauty here. Plan a picnic for your partner and enjoy the amazing vistas in this most elegant green space.
Need more inspiration? Here are some of the Paris proposals we've captured!