Stop what you're doing because this is one of the most heart-meltingly cute proposal stories ever.
This insanely adorable Maui proposal seriously ticks all the boxes: gorgeous beaches (yes, more than one), wind-blown hair, bare feet, golden light, and crazy-in-love high school sweethearts with the biggest smiles. Uh, we think there's something in our eyes. You too?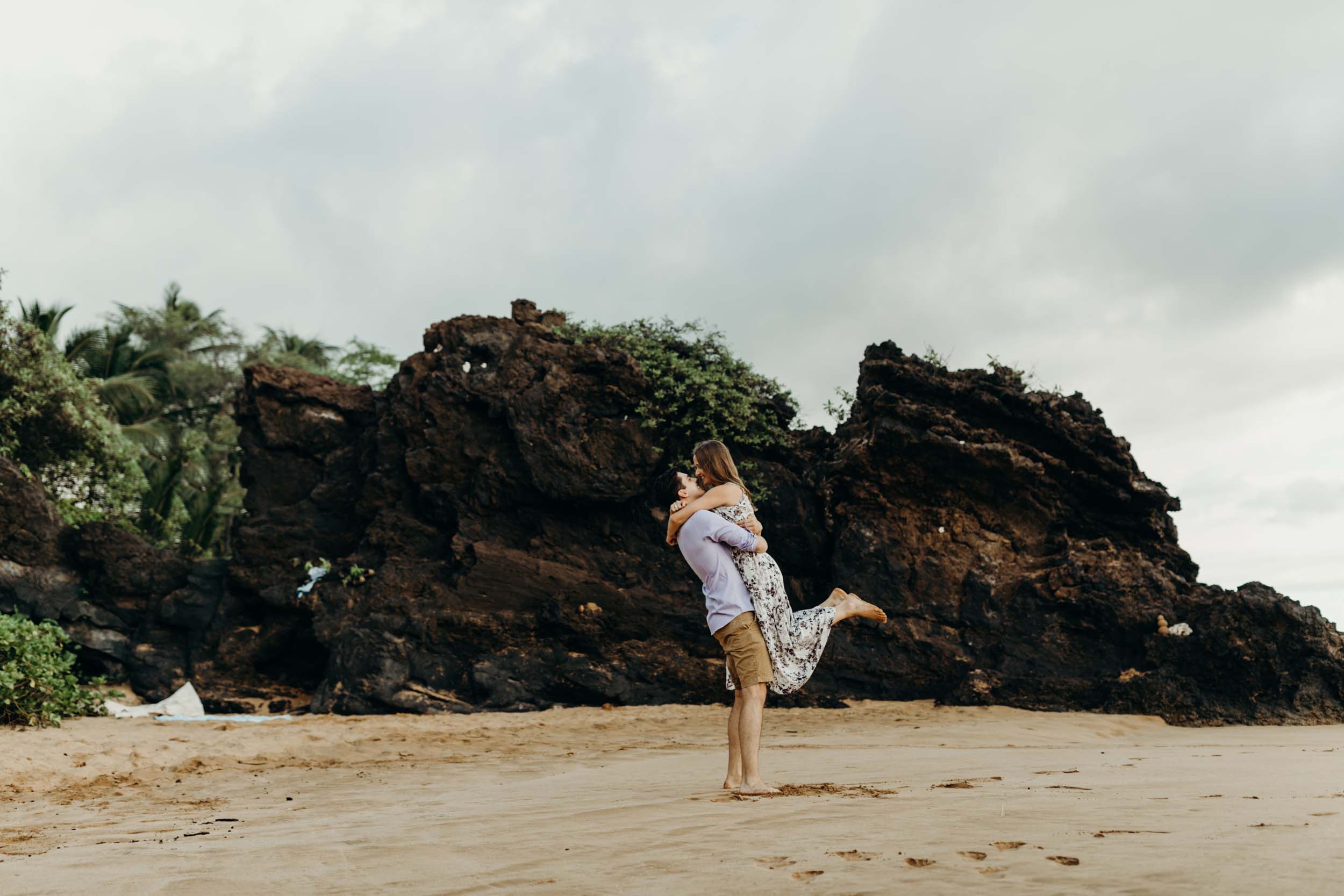 HOW THEY MET
"Ten years ago, my girlfriend and I met when we were in high school. We were both competitive swimmers on the same team. We stayed very close friends even as I continued studies in Victoria, BC, and she got a scholarship to a school in Texas. We both had feelings for each other, but were too chicken to say anything because we didn't want to lose our friendship if the other person didn't feel the same way.
"It wasn't until five years later that we planned and booked a three-week backpacking trip across Japan! This was a trip that none of our family or friends believed would actually happen, but Natalie and I both love to travel and so we began the 513-day countdown to our trip together. This trip was life-changing and was where our friendship grew into love."
SPECIAL LOCATION/DATE
"My girlfriend had originally booked this photo shoot to remember our trip to Maui to celebrate our 5-year anniversary, as well as my 25th birthday. My girlfriend loves sunsets and the beach — a Maui proposal offered me the opportunity for a romantic and unforgettable moment featuring all the beautiful things she loves. I contacted Flytographer in secret to plan the perfect Maui proposal. I wanted the beginning of our photo shoot to go as planned — just normal photos of us at the beach — so my girlfriend would have no idea the proposal was happening. Our photographer Marie suggested doing the first half of our photo shoot on one beach and then heading down the street to another beach."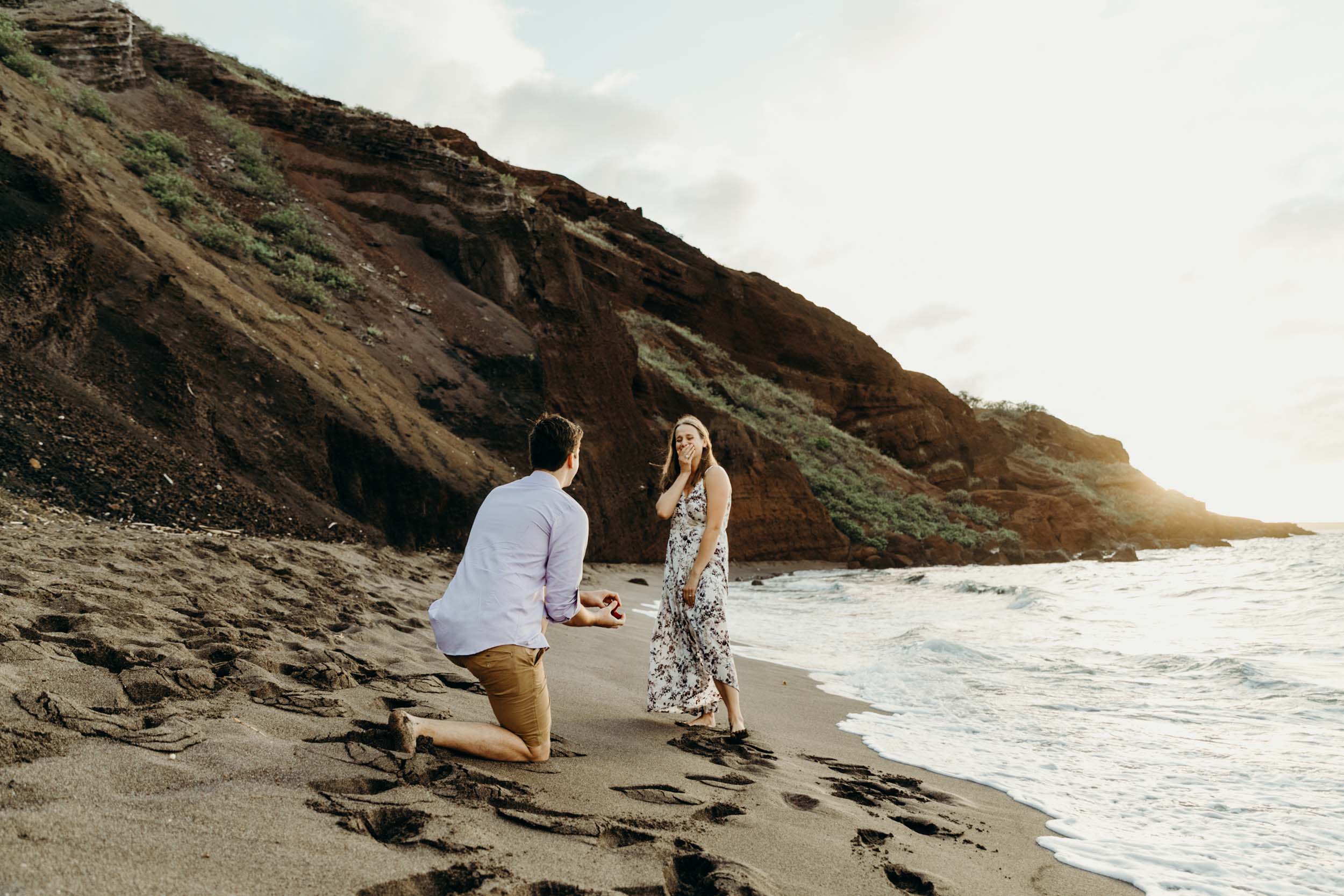 THE BIG DAY
"The day finally came and when we were at the second beach, Marie asked my girlfriend to pose for some solo shots of her looking out towards the ocean. This was my cue to sneak behind her and get down on one knee. I called my girlfriend's name and she turned around and was so happy and surprised! I am so grateful for how the proposal went and for the beautiful photos we have to forever remember this special moment." – Vito