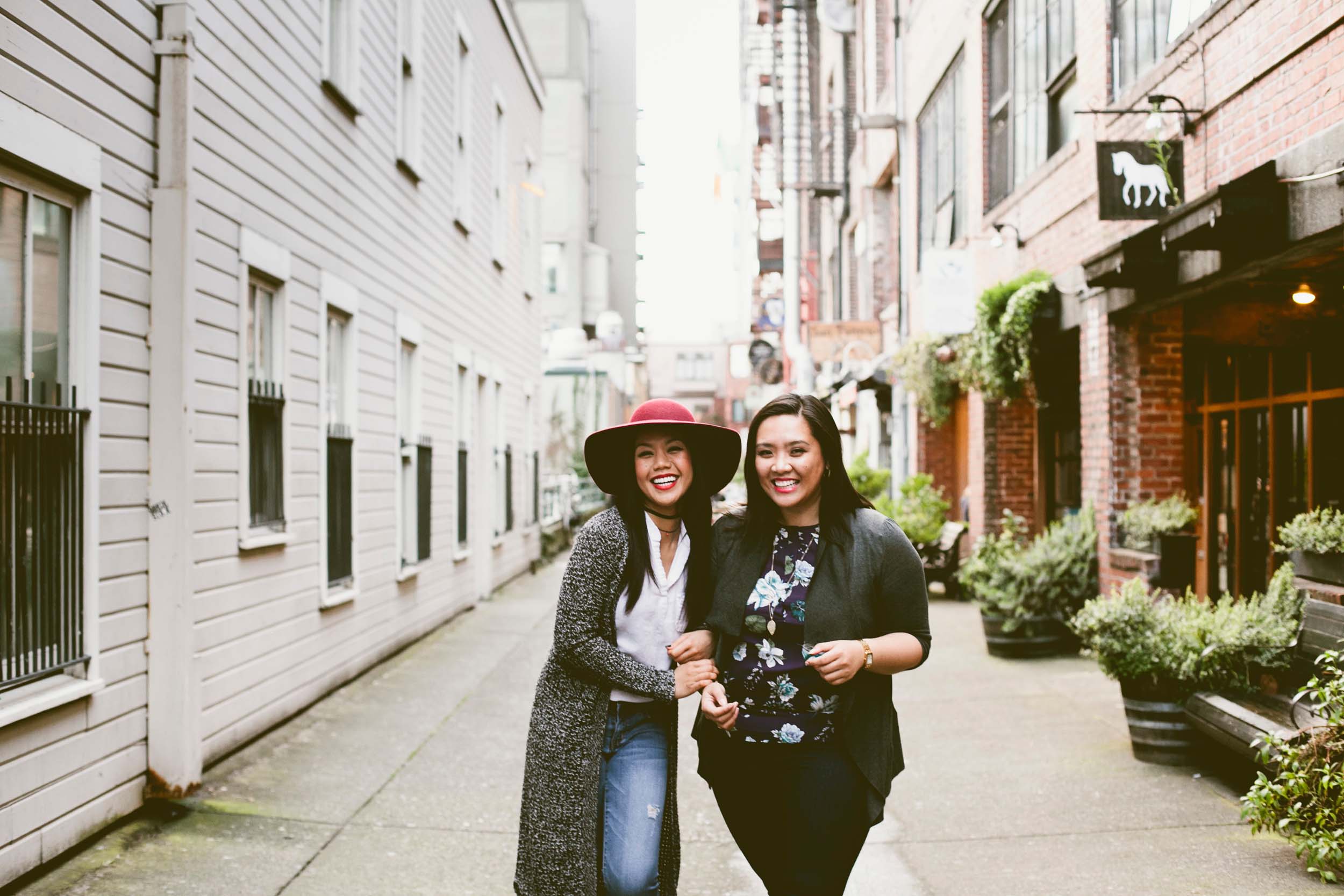 These BFFs share a love of travel, but had never travelled anywhere together! To rectify that situation, they took advantage of spring break and toured the Pacific Northwest together. Read on for their favourite things to eat, see and do in Seattle and Portland.
SEATTLE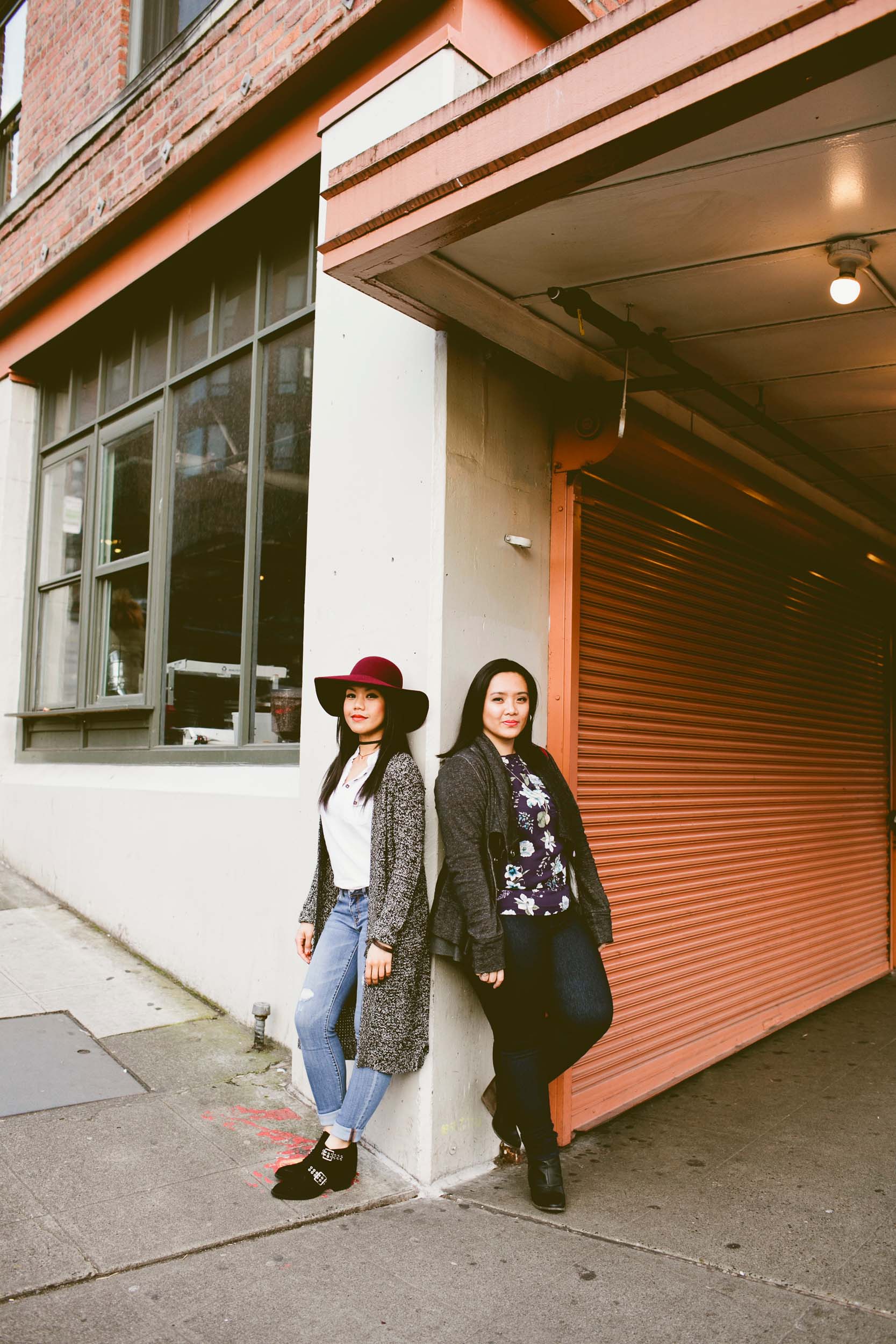 "Kathleen and I are both avid solo travellers but have never travelled together so we decided to go on what turned out to be a one week epic BFF sleepover spanning two countries, three states/provinces and three cities for my spring break!
"Despite the Pacific Northwest's reputation for being cloudy and rainy, we never used our umbrellas and rain boots once! The sun followed us from Vancouver to Portland to Seattle and back to Vancouver. It only rained when we were in the car. What kind of sorcery is this? We definitely counted our blessings." – Judianne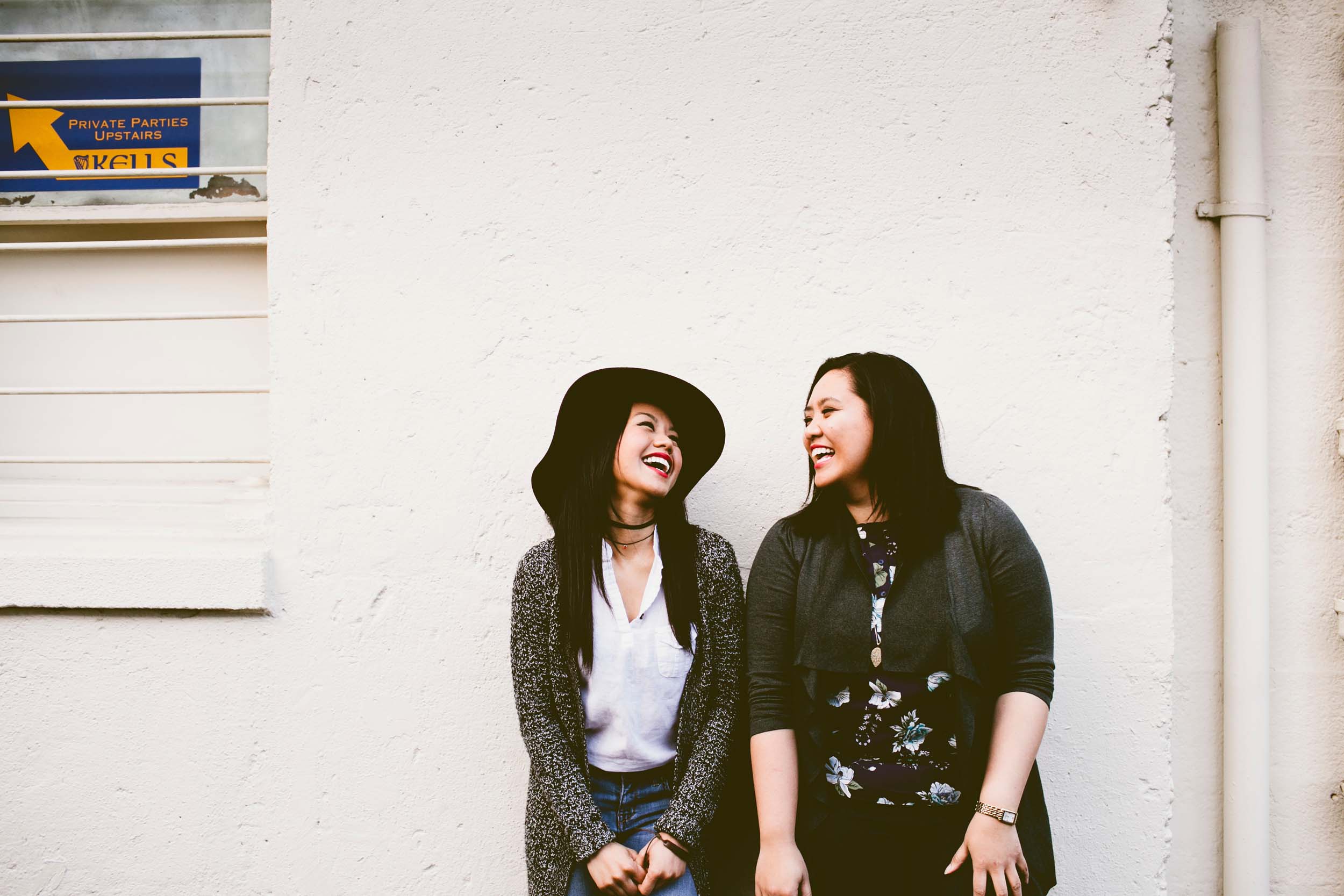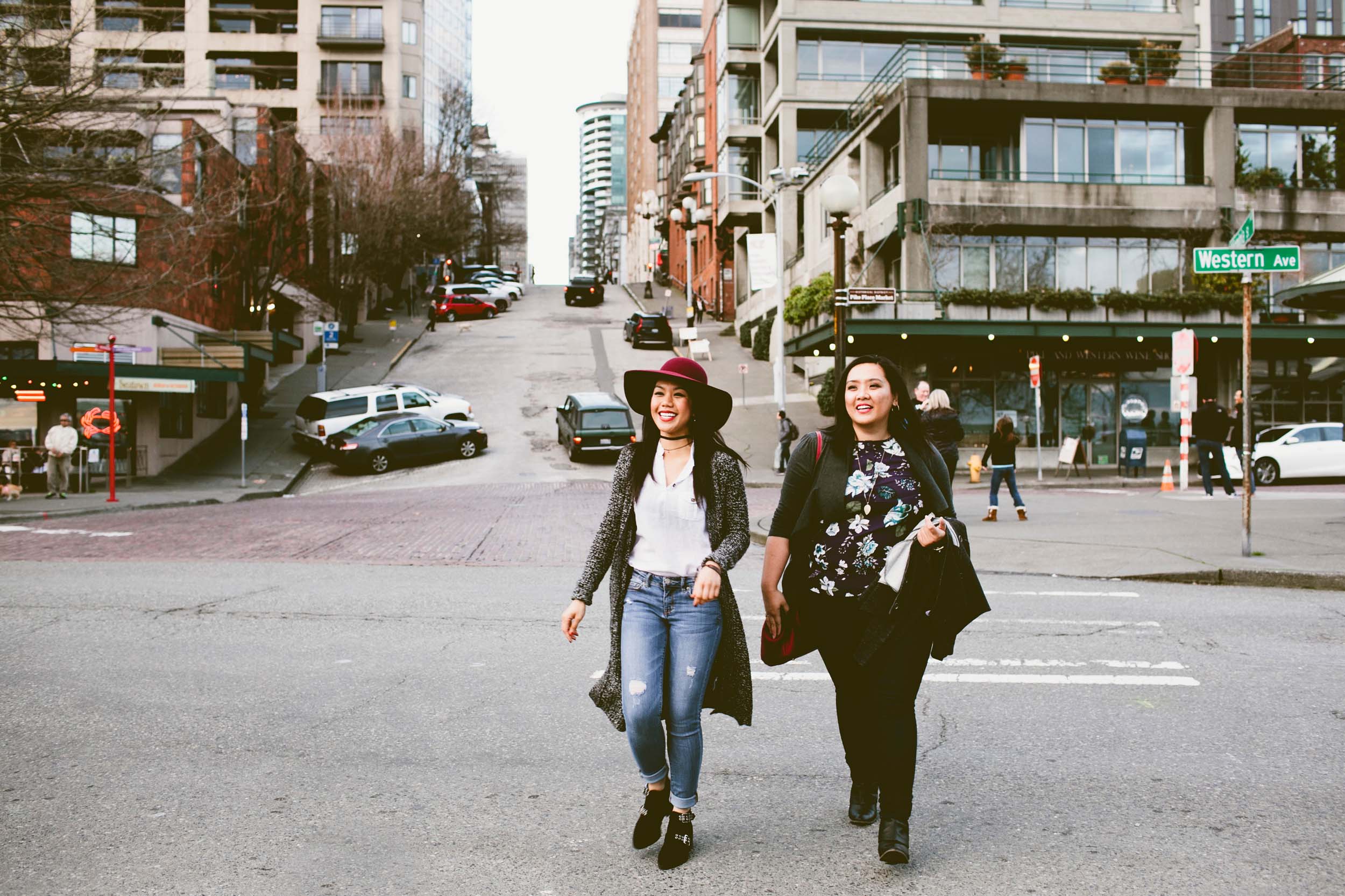 Eat
We still don't know how we finished the 1-foot tall Insane Sundaes at VIVO 53 in Bellevue.
 
We also did a Booze 'n Bites tour! It was neat walking around and seeing some local spots to learn more about the Seattle culinary scene and cocktail happy hours (which we learned is a very popular way to keep people downtown before they head home at the end of the day). Perfect for foodies like us!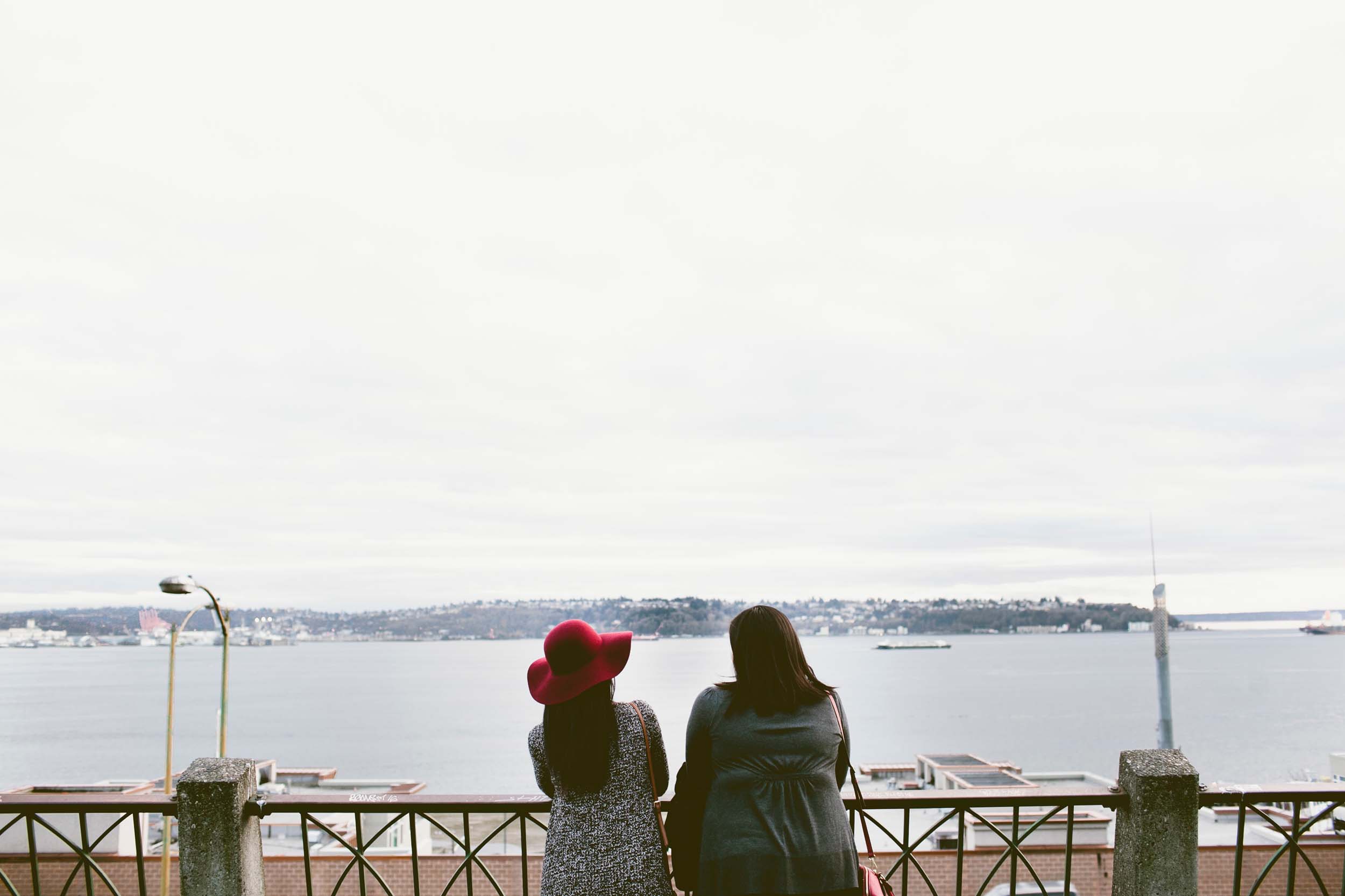 See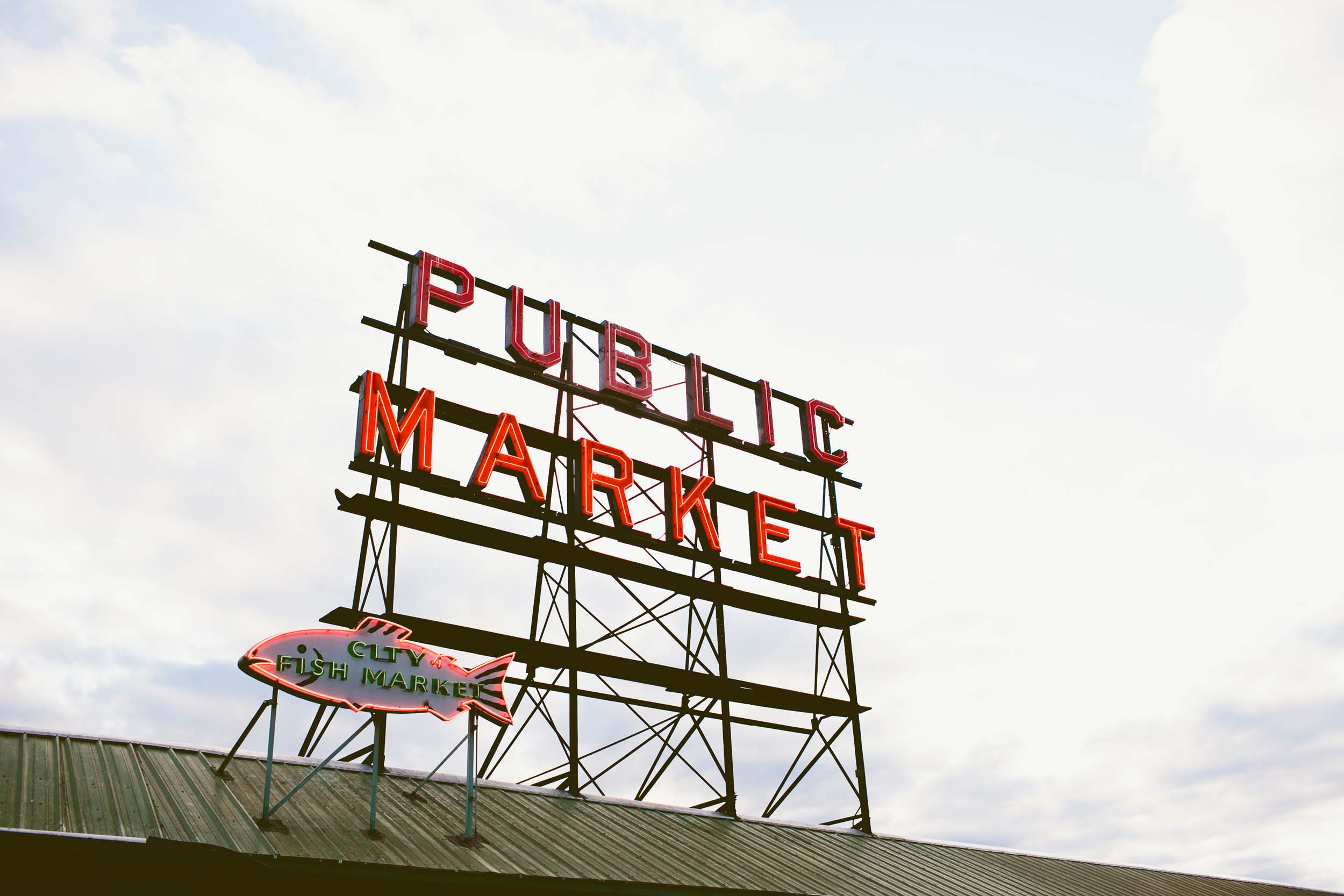 Do
PORTLAND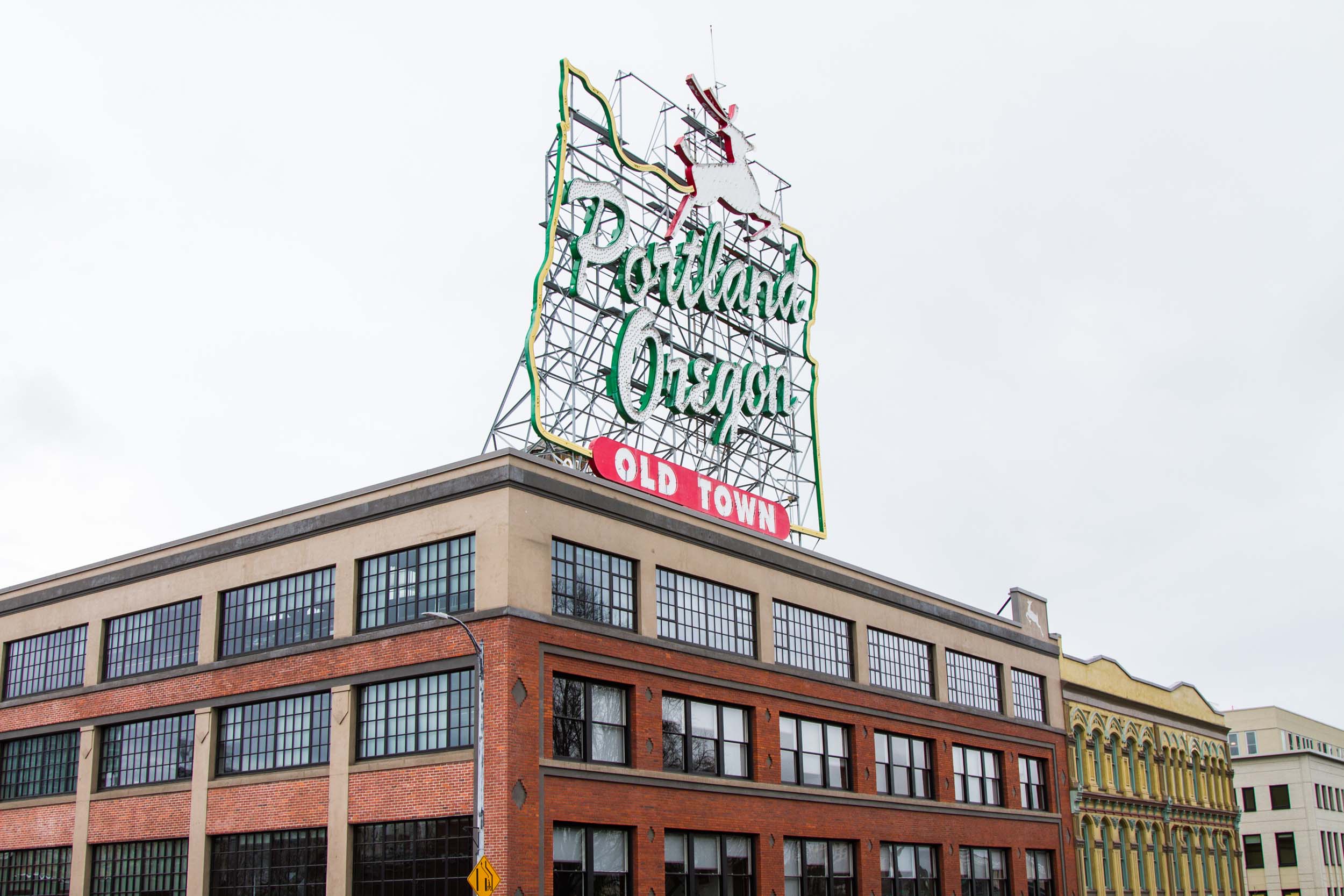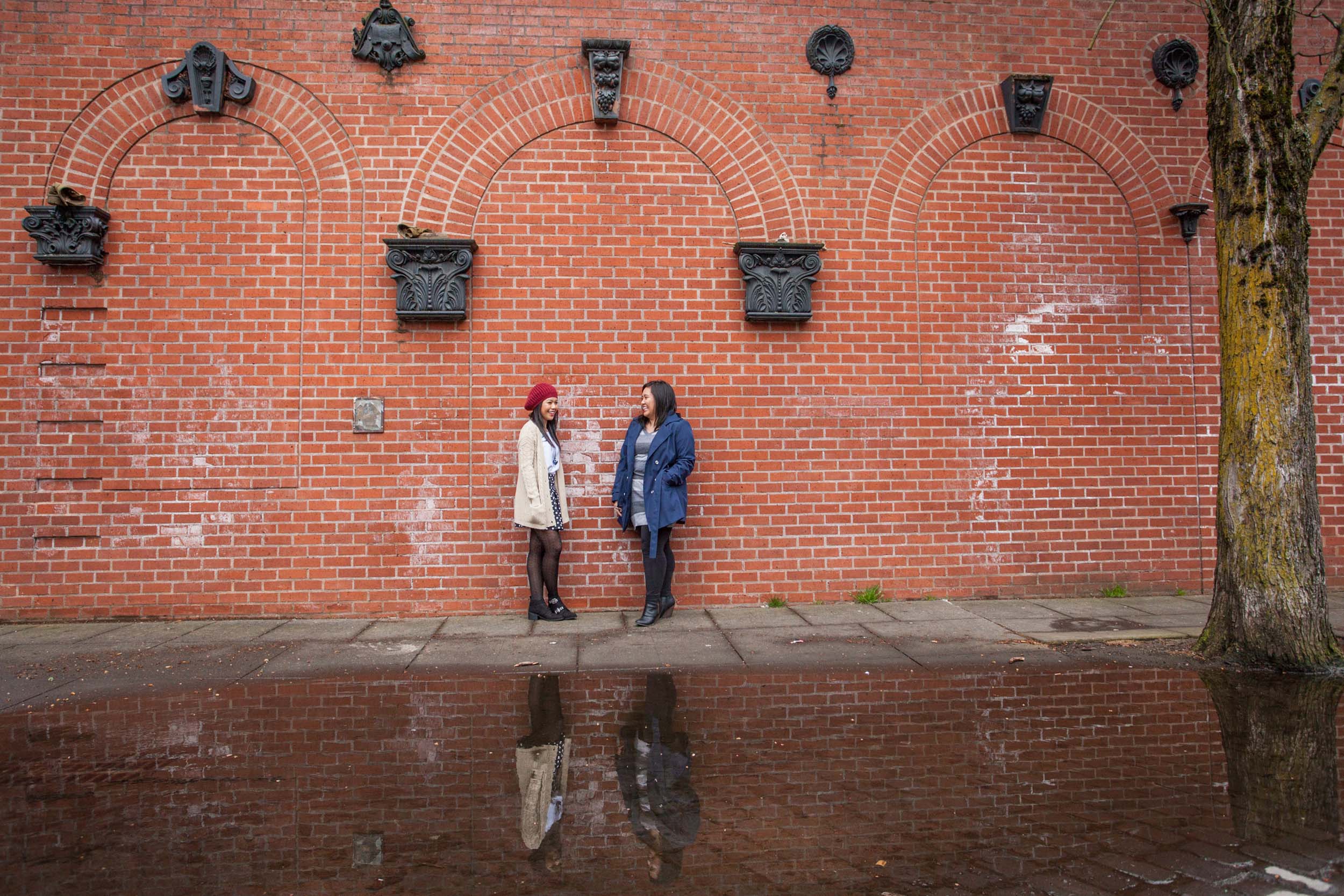 "Judianne and I are both world travellers, but we have never gone on a trip together. She's a teacher and had spring break off, so we figured this was the perfect opportunity to travel together! I had just returned from a five week whirlwind European trip last year and Judianne went on a month long Asia trip around the same time, so we thought we should explore more of North America this time. The Pacific Northwest (Vancouver, Portland, Seattle) circuit sounded perfect." – Kathleen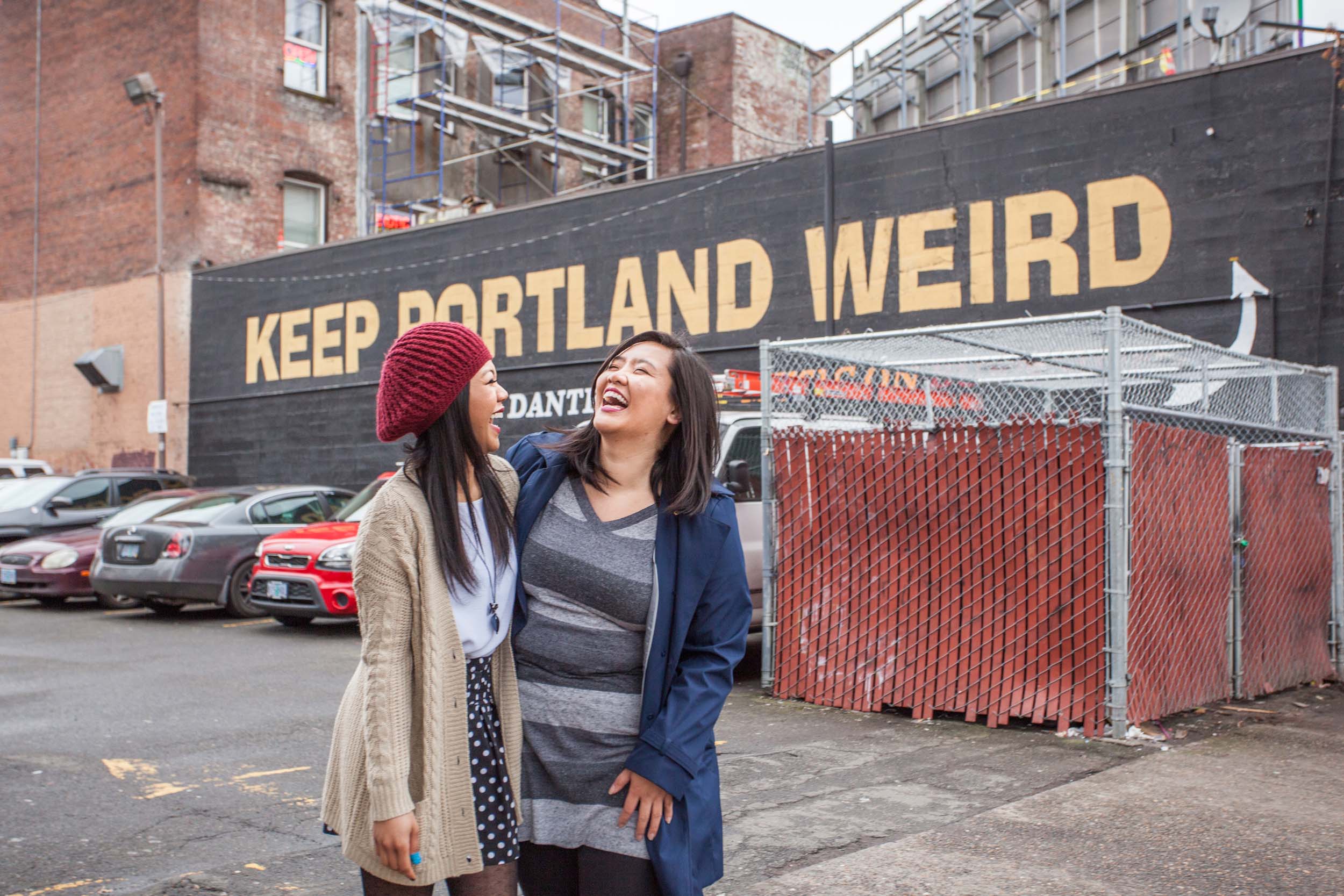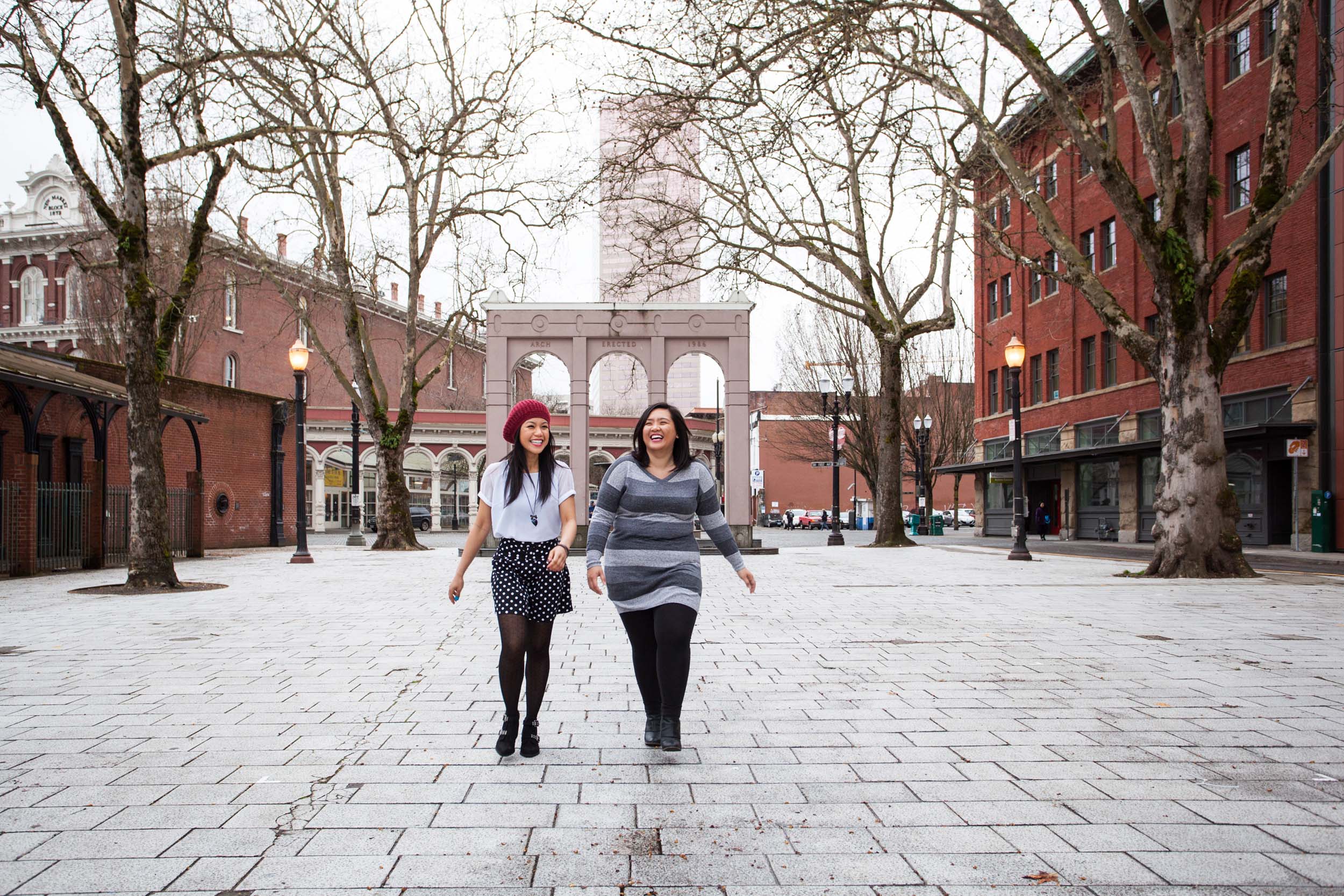 Eat
"I am a foodie and Judianne's a vegetarian, but they can pretty much make everything vegetarian (and even vegan) in Portland, which was amazing. Our favourite restaurant? Portland has such an amazing food scene, so we couldn't pick one." – Kathleen
Pok Pok PDX is an obligatory stop for anyone heading to Portland – their chicken wings are out of this world!
 
Salt & Straw for unique ice cream flavours (and long lines all day!)
 
Blue Star for donuts
 
Portland City Grill for happy hour and great views of the city
 
And, of course, the many, many food carts on Washington & SW 9th and 10th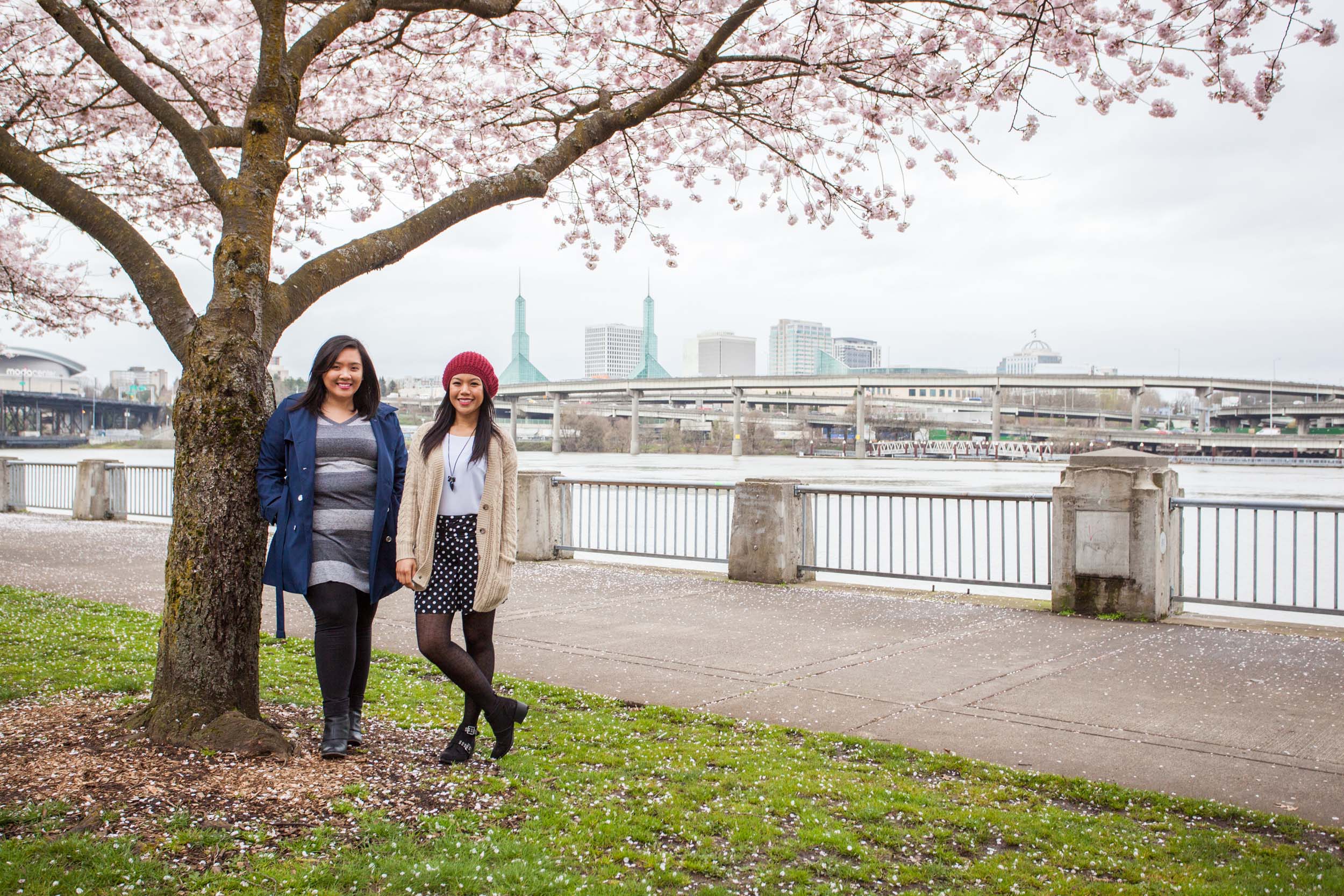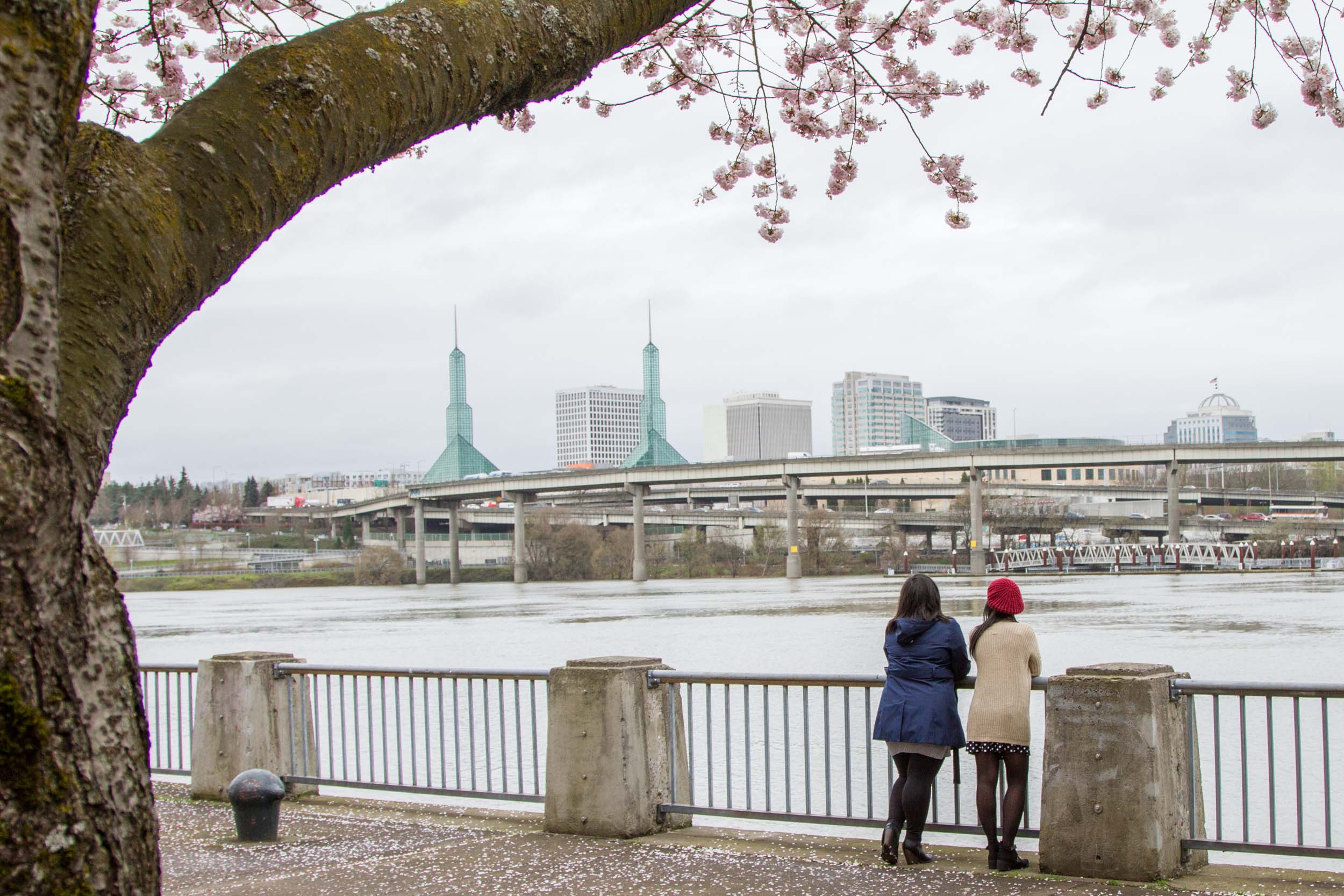 See
Go see the cherry blossoms by the waterfront
 
If you have time, head outside of Portland and explore the Columbia River Gorge area. They have some really beautiful scenery out there, which kind of reminded me of Ireland.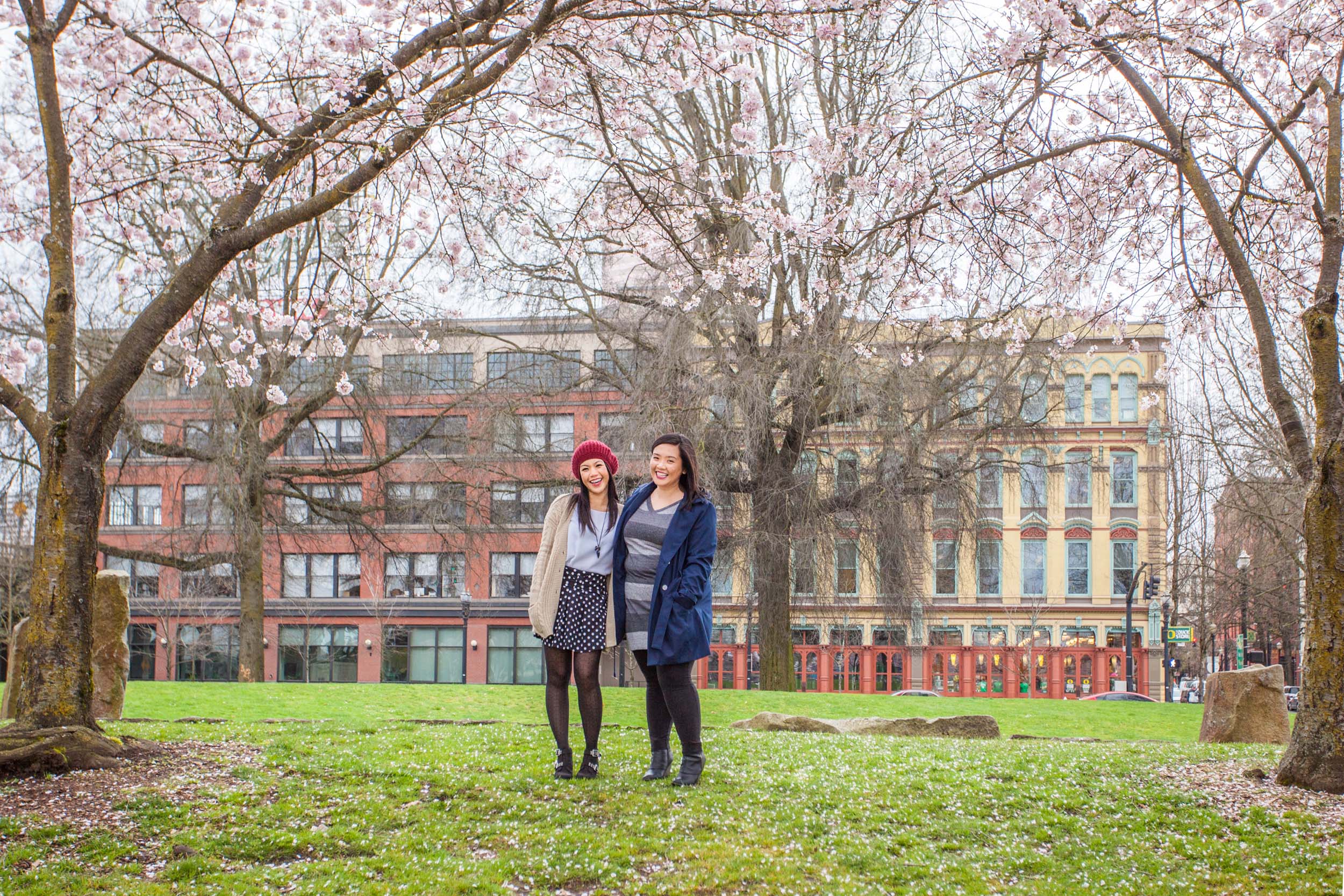 Do
Go to an NBA game. It was Judianne's first time and the Trail Blazers clinched a spot in the playoffs while we were there!
 
Check out the shops and restaurants in the Nob Hill District, which the locals refer to as "Trendy-third Avenue"
See more: best friends – girlfriends trip – Portland – Seattle – travel guide