See more: family – Best of 2015
From laughter to tears and everything in between, family is the rock that keeps us steady. We were thrilled to capture all kinds of family celebrations in all kinds of places this year, and to witness the absolute joy of spending QT with your very nearest and dearest.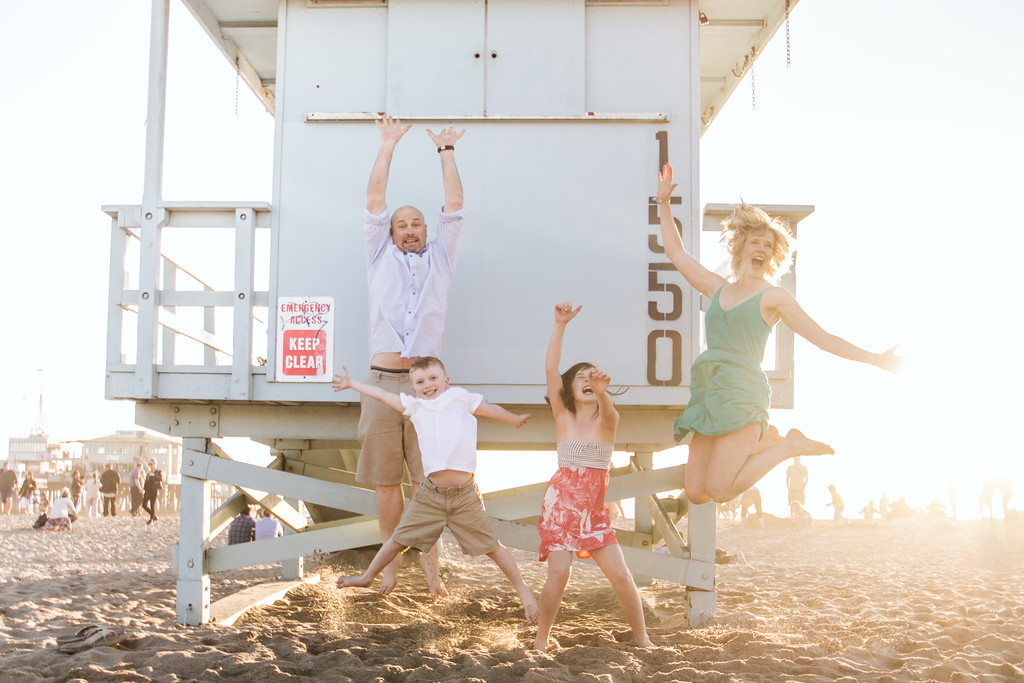 The Roles Family in Santa Monica | Flytographer Katie
"Live in the moment – a mantra we as parents of young children 'try' to practice in our daily lives. We knew how easy it would be to practice it for our first ever family vacation to Disneyland, a trip we kept a secret from the kids…until the morning we departed. Anticipating the excitement of this family vacation and realizing just how fast our children are growing up, I wanted a keepsake of this special time together. And as the family photographer, I really hoped to be be included in these vacation keepsakes." – Julie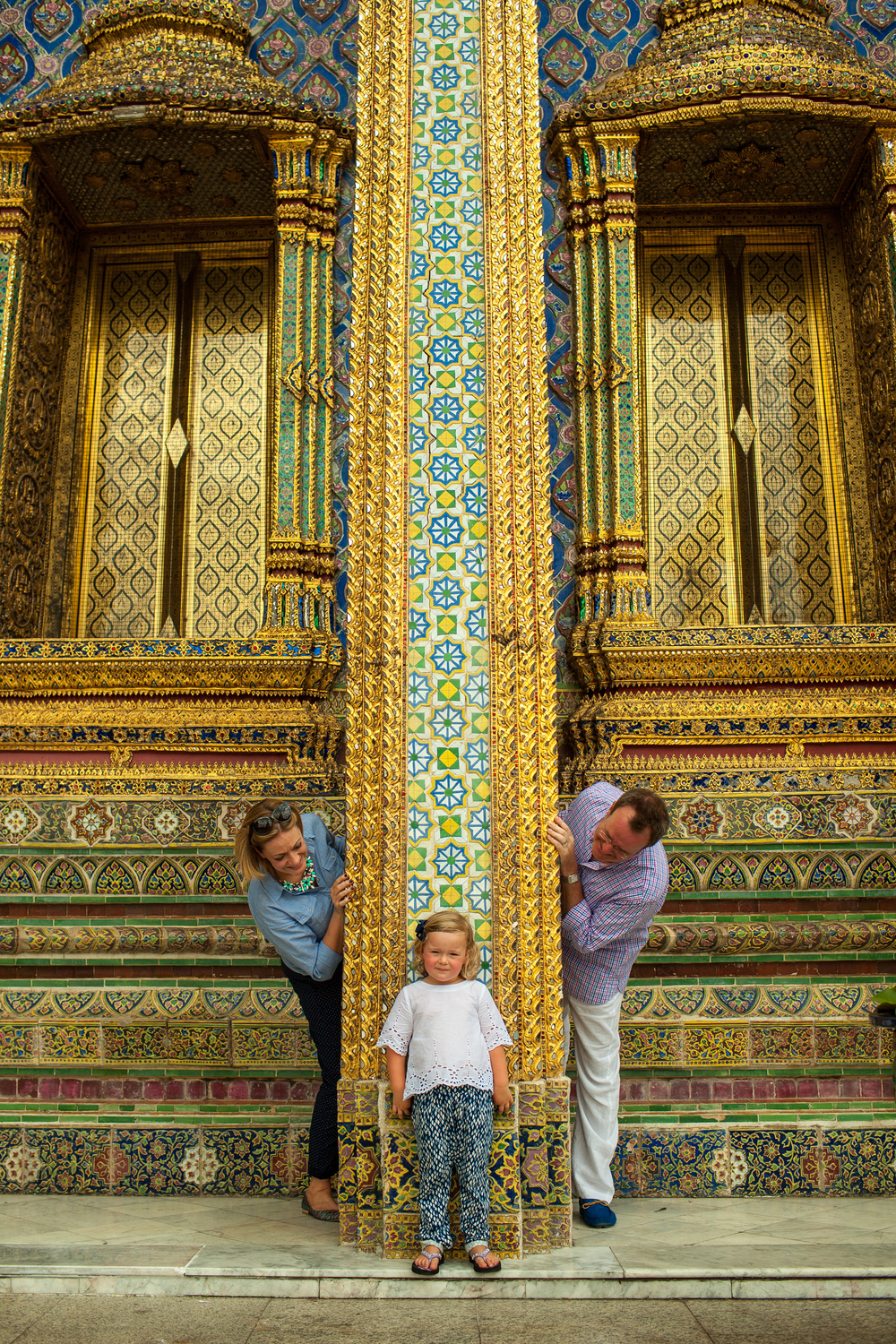 Morven, Mark & Olivia in Bangkok | Flytographer Tom
"We very much believe in giving Olivia as many experiences as possible – and I think travel is one of the best ways to live & learn. It also makes her really comfortable around people who don't look the same as her – plus she'll try almost any food going!" – Morven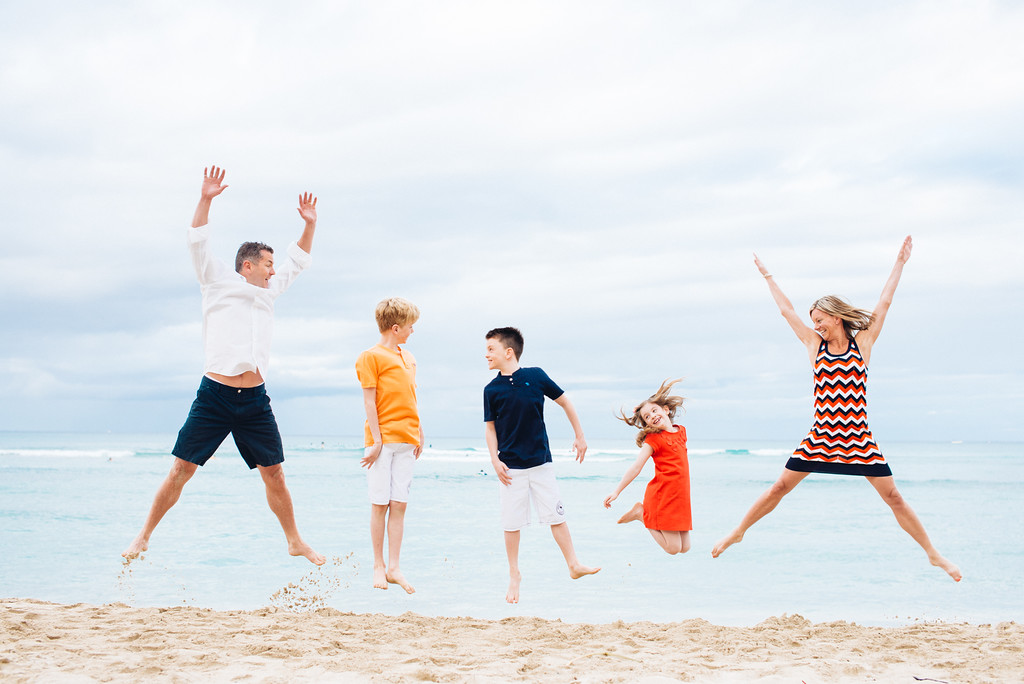 Carolyn & Family in Honolulu | Flytographer Chelsea
"My family laughs at my 'signature move' ( me jumping in the air). We have pictures of me doing my jump all over the world! A few fun ones are from Italy, Dubai, Maldives and France. I'm happy to say I now have a jumping pic from Hawaii. I'm excited to have a shot of the entire family joining me in my jump for joy! I can't wait to get these framed on the wall." – Carolyn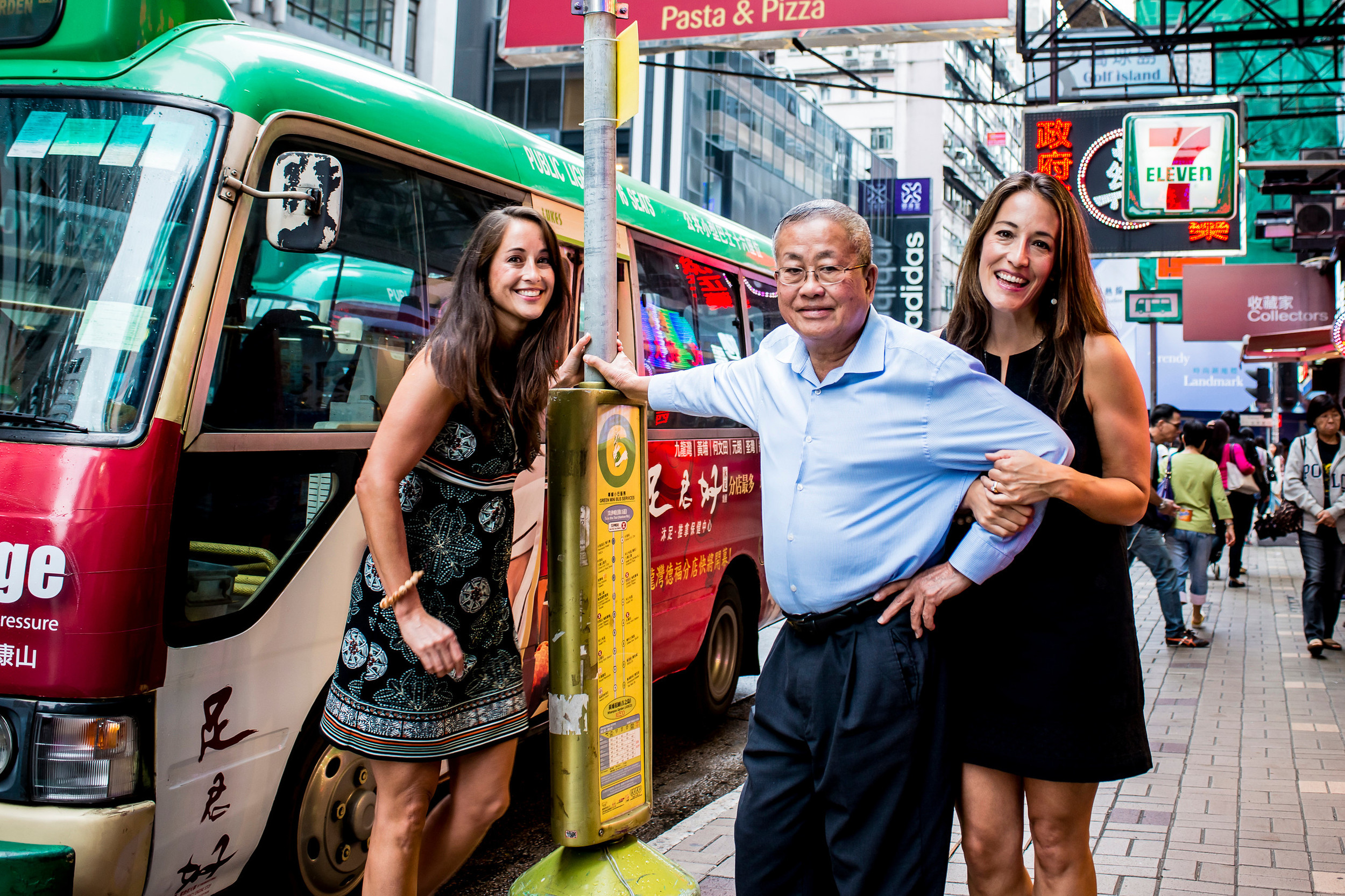 Jenn, Michelle & Frank in Hong Kong | Flytographer Keith
"Our dad was a little boy during the second world war and has memories of struggle and poverty. He had never talked much about his childhood (other than to say it was 'tough'), but when we arrived in Hong Kong, not only did he start speaking fluent Cantonese, but the stories of his past started flowing. My sister and I couldn't believe it!" – Jenn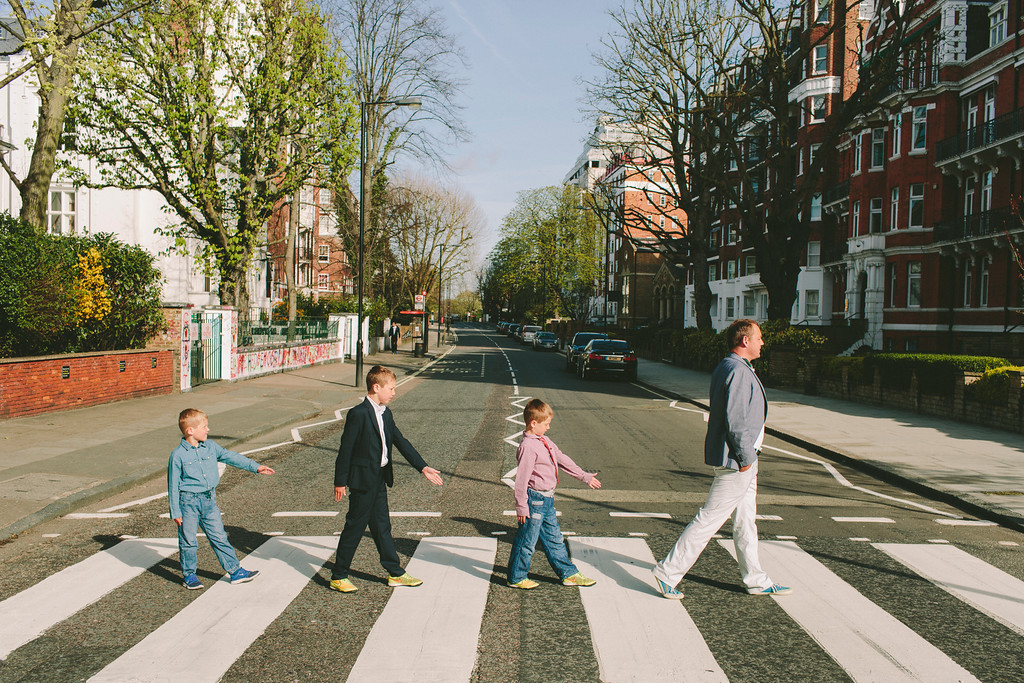 Brian & Sons in London | Flytographer Hector
"I've always loved the Beatles. My Dad was a big music fan and my strongest memories as a kid are being at home watching him put on record after record of great bands and hearing the music … I loved wandering around London in early morning sunshine on a Sunday with a photographer as guide. Every city should be explored early on a Sunday! My kids loved the attention, and the pictures are irreplaceable and unique. What a great way to invest your time and money! I'll be booking at regular intervals to capture my kids growing up." – Brian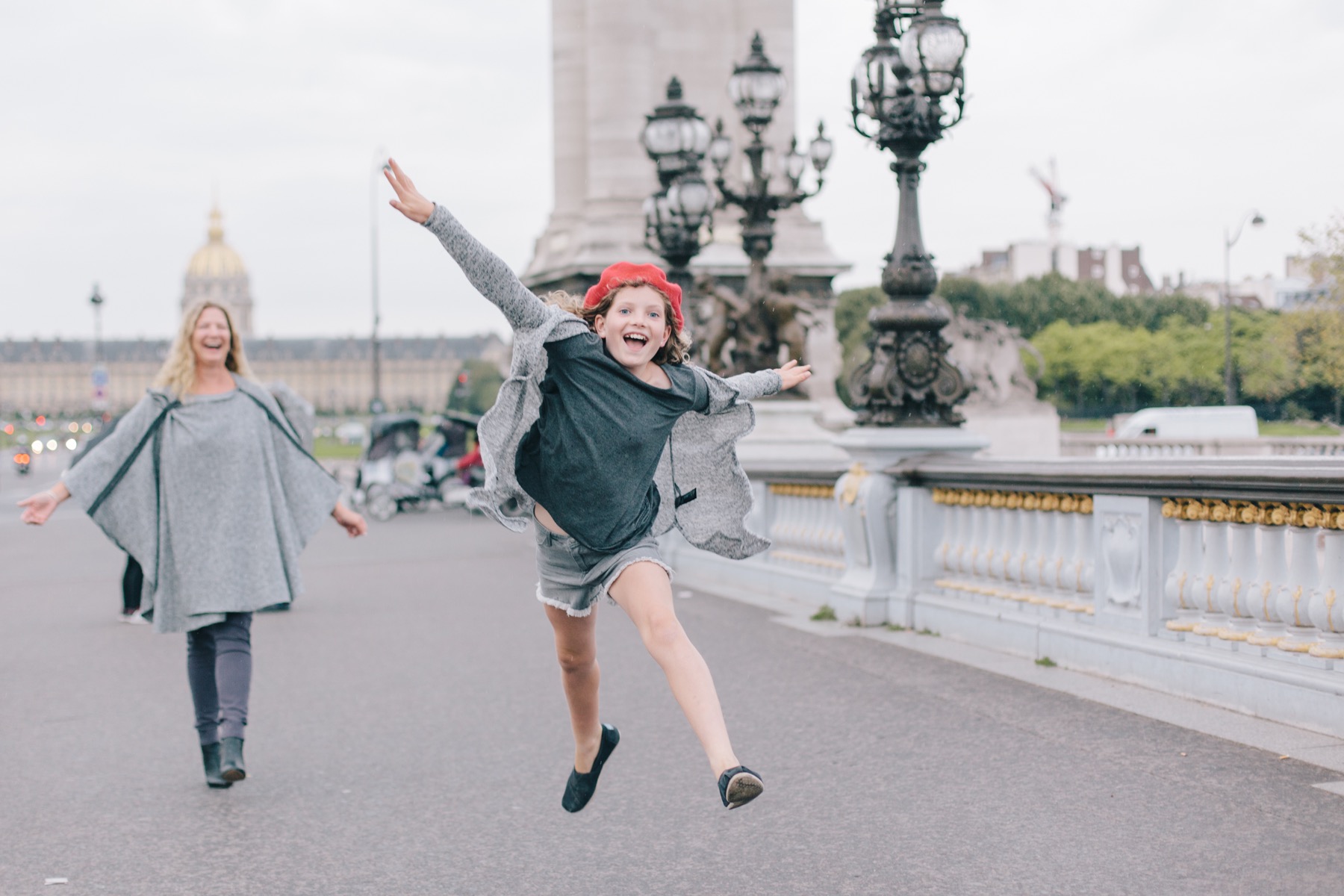 Susie & Daughter in Paris | Flytographer Gonçalo
"The inspiration for this trip came from a celebration of decades. My daughter turned 10 and I turned 50! To mark the occasion, I wanted to share some experiences of the world with her, so we embarked on a trip which began by introducing her to family in London. The two of us then continued on for a unique adventure in Sri Lanka, where we experienced jungle safaris, UNESCO sites and tropical heat! We ended the adventure with a glorious week in Paris and topped it all off with a hike up the Eiffel Tower and a photoshoot with Flytographer on the day of my birthday." – Susie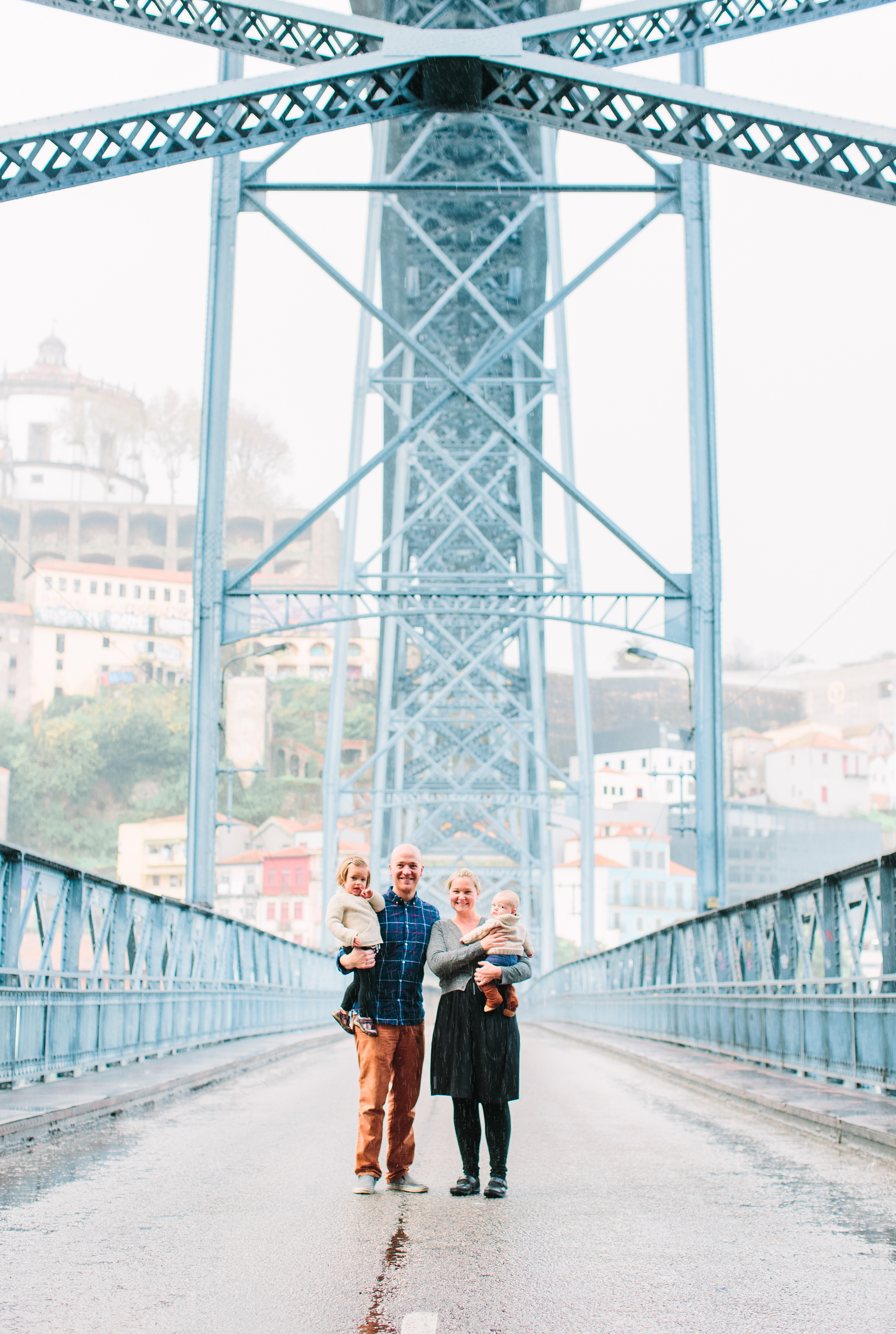 Carlee, Jake & Kids in Porto | Flytographers Ivo & Vanessa
"Twelve years ago we started dating in Oviedo, Spain where my husband, Jake, was a student. We came home from Europe and got engaged during a thunderstorm in our hometown of Bellingham, Washington. Fast forward to today. It had been our dream to return to Europe to renew our vows for our 10th anniversary in 2015. One thing we hadn't counted on – that we would have two tiny children on our 10th anniversary! Determined to go anyway, we loaded up the coloring books, car seats, and diapers and headed to Europe with our kids (and their very brave Nana!)." – Carlee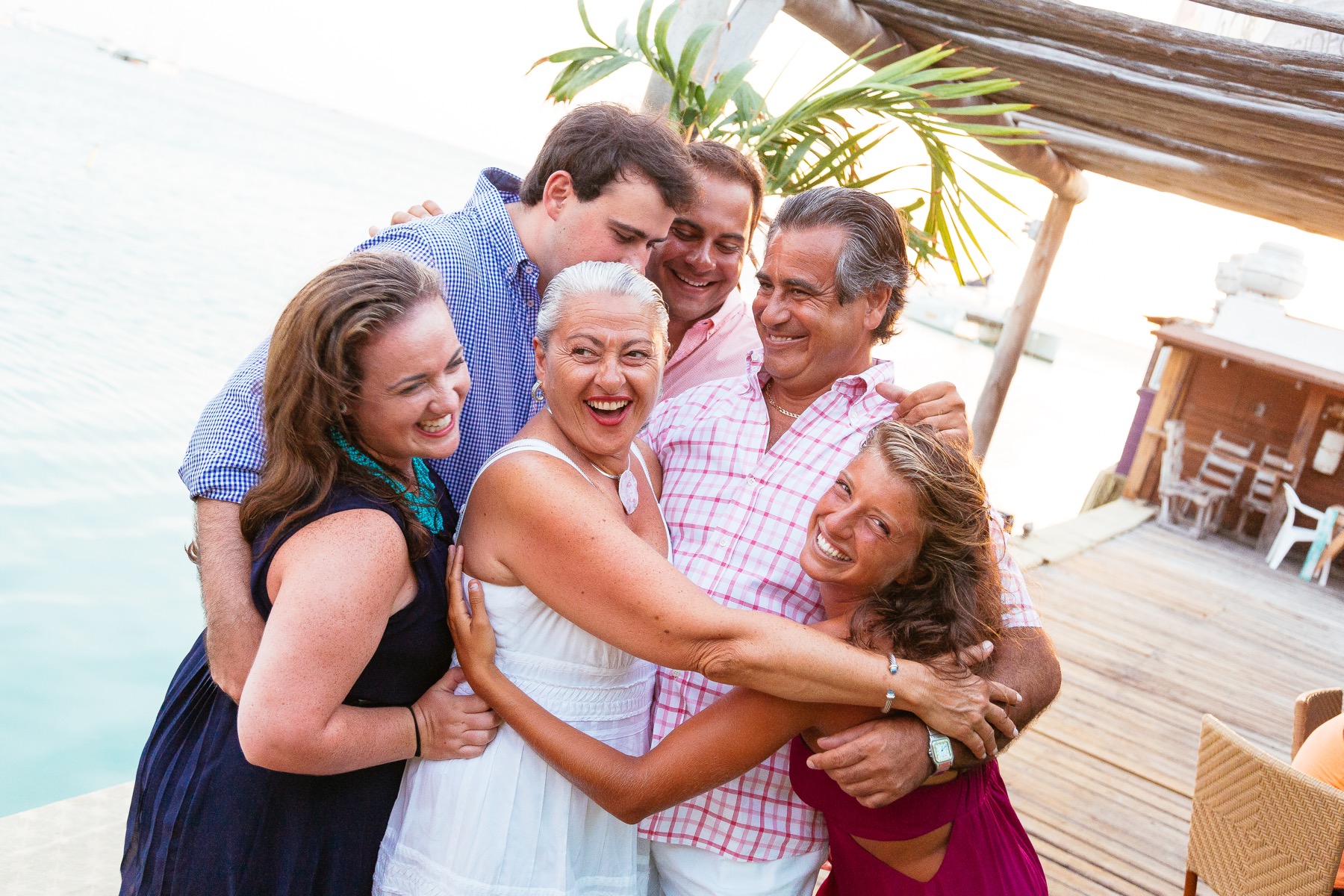 Marica & Family in Aruba | Flytographer Steven
"As my in-laws are parents of two boys, it was pretty easy for me to notice that most of the gifts they received were typically just ones they asked for. Usually missing was the TLC that went into the arduous gift-giving I was used to in my family, so I was looking for something more heartfelt than a knick-knack or a spa treatment, which certainly would have been the easier go-to gift." – Marica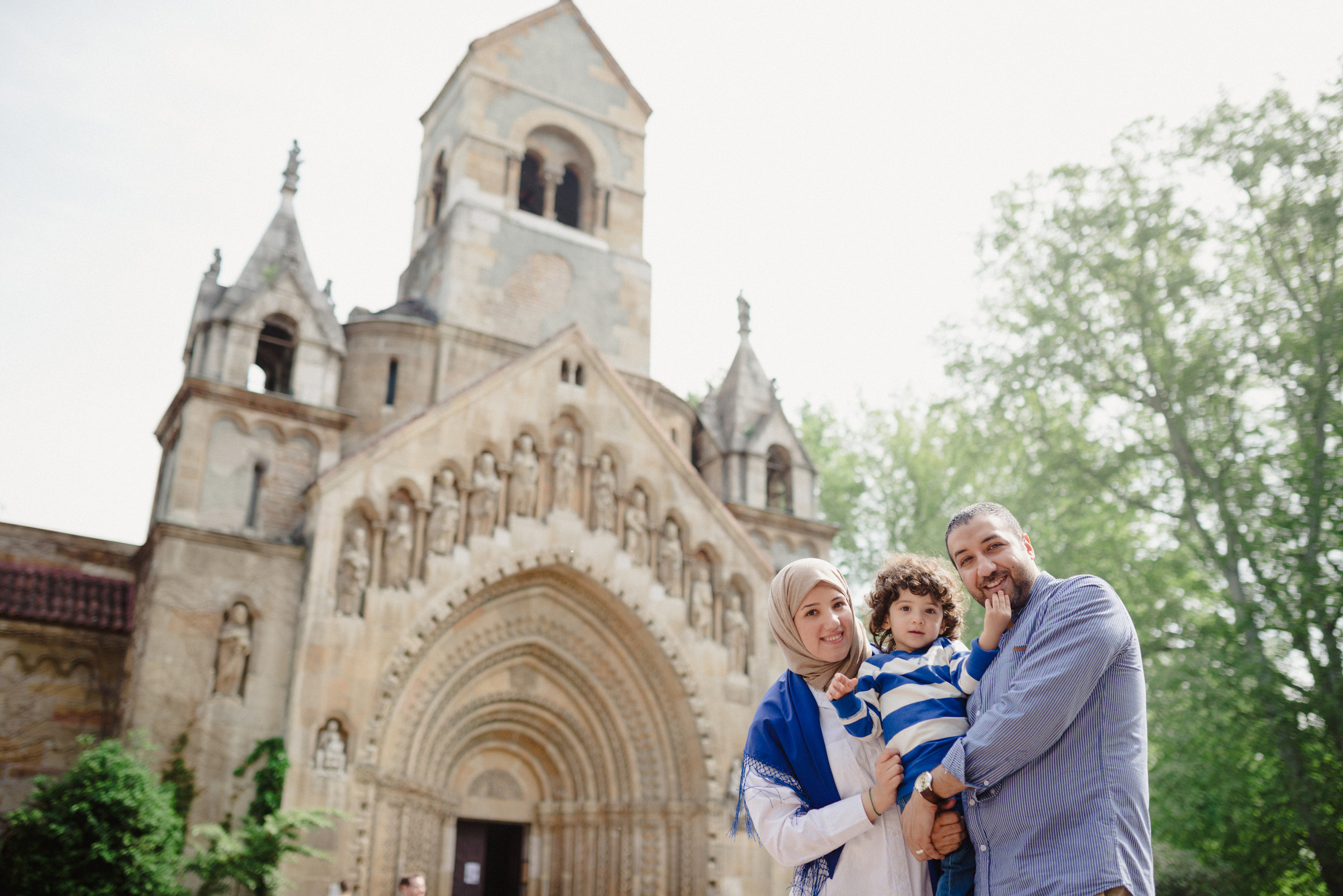 Fatima & Family in Budapest | Flytographer Roky
"I can't stop looking at the photos again and again; they are more than what I expected – amaaaaazinnng! I keep saying 'OMG' with every photo. We love you Roky … you are super funny and creative!" – Fatima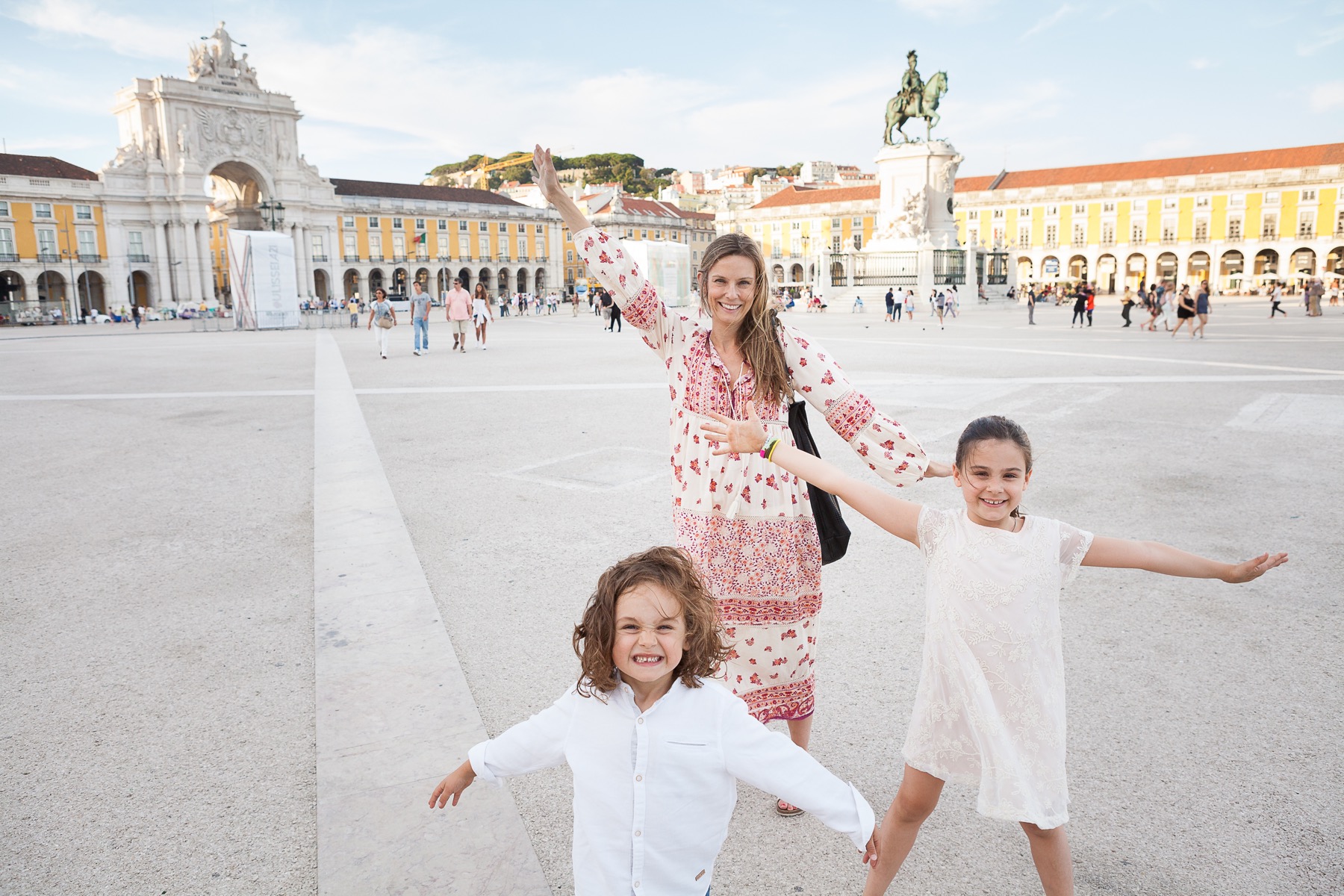 Henley & Kids in Lisbon | Flytographer Gonçalo B.
"Passing the stands selling fresh lemonade (and cocktails for grown-ups!), skipping over the rocks, seeing the locals out enjoying a sunny Saturday afternoon…there were plenty of tourists but it also felt like a place locals go to enjoy the waterfront as well. My children loved running around the Praca do Comercio when we arrived there, and the square is lined with cafés if you want to grab a bite." – Henley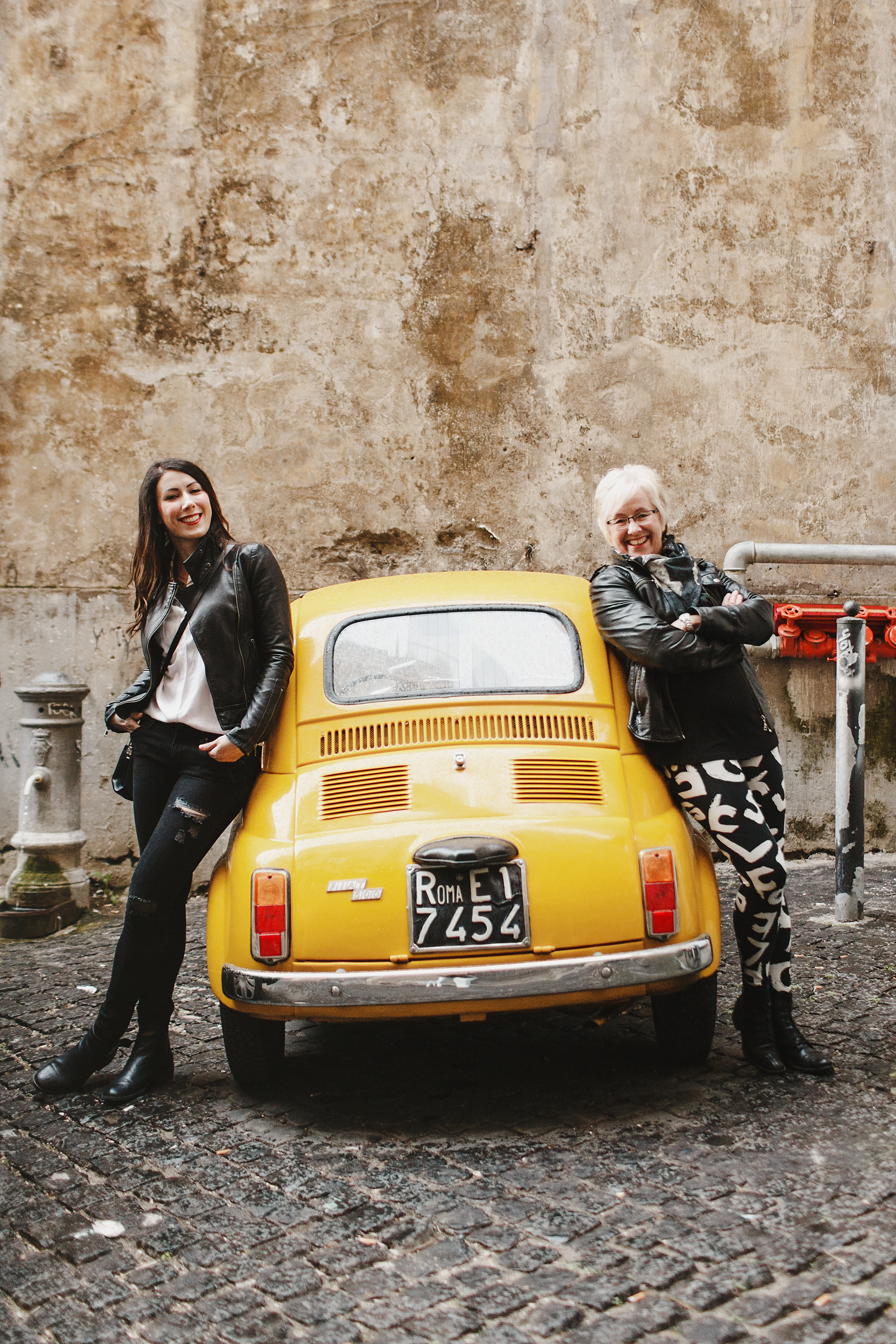 Kathleen & Devin in Rome | Flytographer Monica
"My father, who passed away in December 2014, had served in Italy during WWII. I naturally always had a distant love affair with that country: I wanted to walk the places he walked and feel the country that, although very different at that time, was such a huge part of his young life. We often talked of his time in Italy. My daughter's 30th birthday was coming up and I wanted to celebrate it with something special. I had forever told my dad that I would take Devin to Italy someday…. and someday finally came. One day at the Vatican she said, 'Grandpa stood here…can you imagine?' And we did." – Kathleen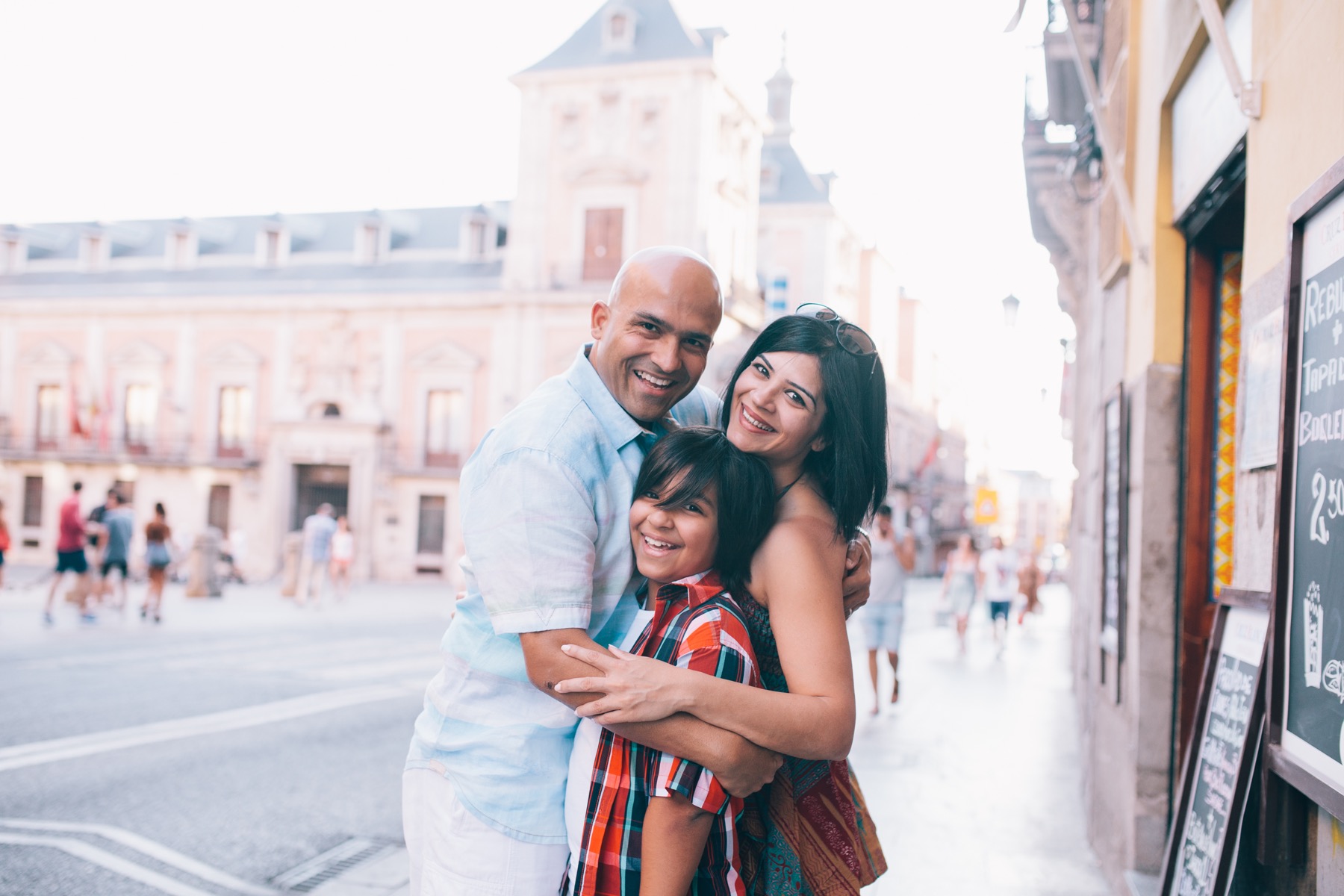 Harshika, Dilip & Jahaan in Madrid | Flytographer Julia
"Madrid is safe, clean, and of course the food and shopping is brilliant, especially the amazing summer 'deals' we got everywhere. The eating was well-compensated with a lot of walking in very sensible shoes. According to the health app on our iPhone, we managed to take over 22,000 steps in one day!" – Harshika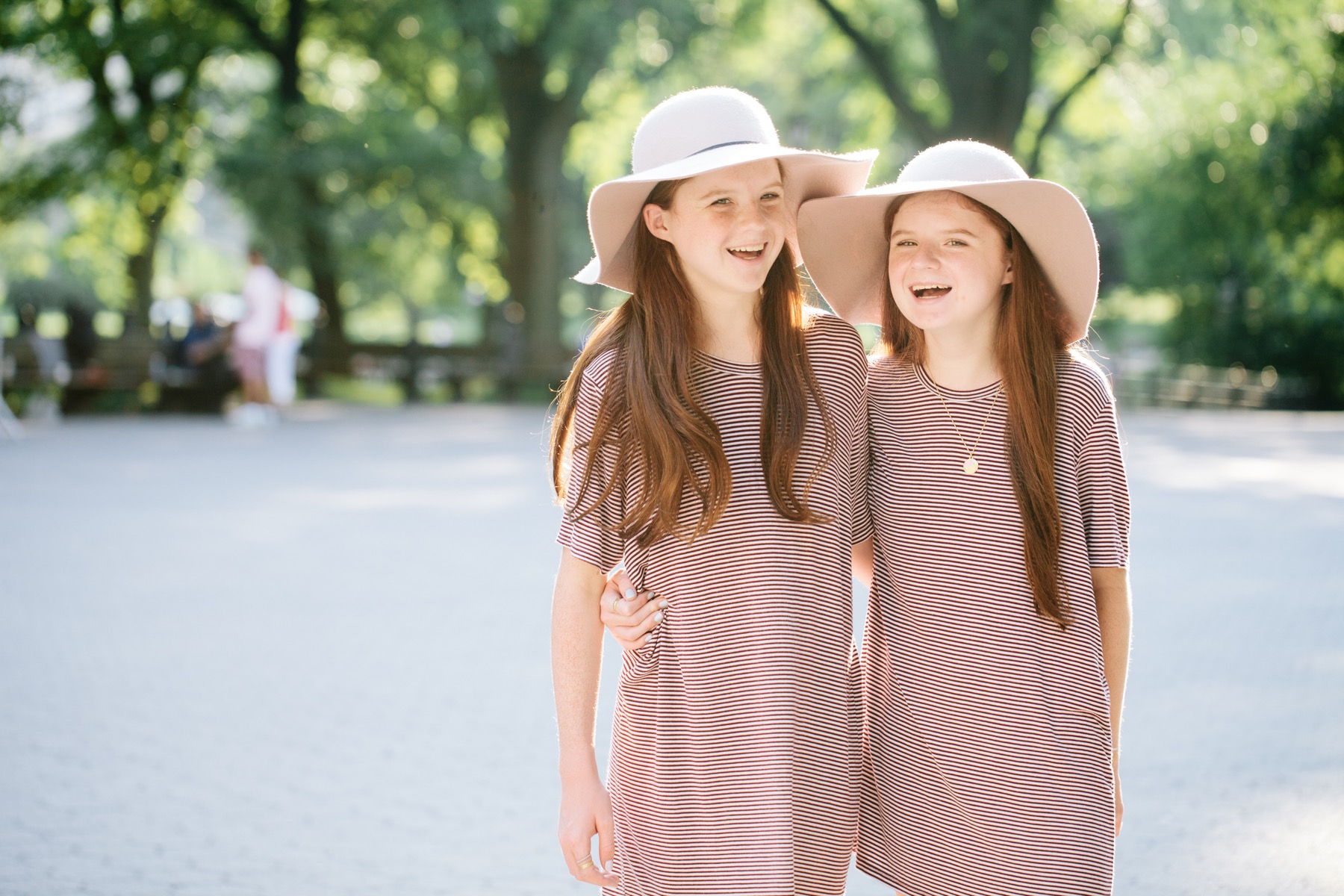 Carolyn & Jamie in New York City | Flytographer Samantha
"Being a twin is the most special experience in the world and we're so happy Flytographer was able to capture the spirit of our friendship. We absolutely loved our experience – it was pure fun!" – Carolyn & Jamie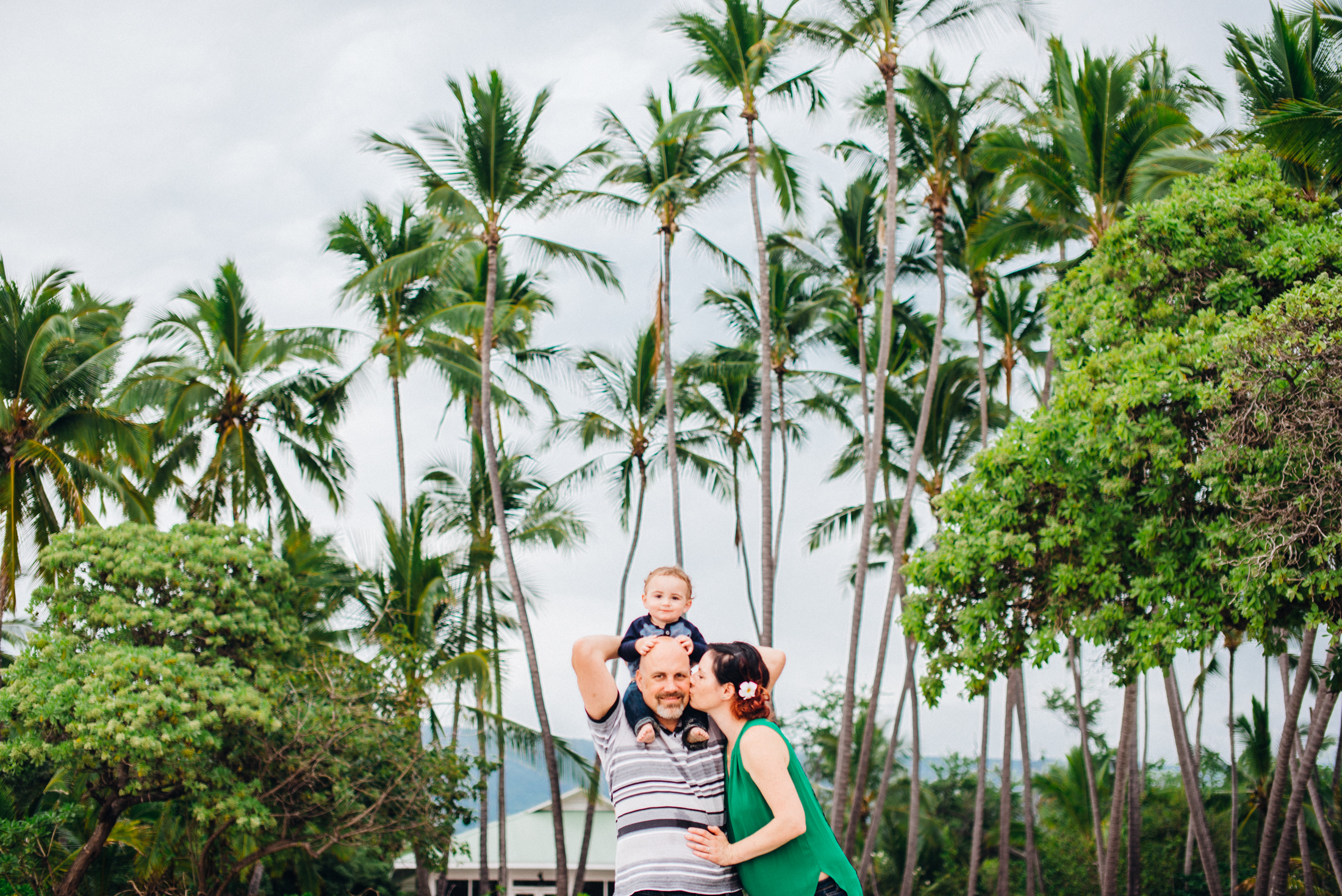 Baby's First Birthday in Kona | Flytographer Chelsea
"Our trip to Hawaii (The Big Island) was to celebrate our son's first birthday, mother's day and my husband's birthday. We found out first birthdays are a big deal in Hawaii! We had a great birthday brunch for Caelan in Kona, where he was serenaded at Island Lava Java." – Sandra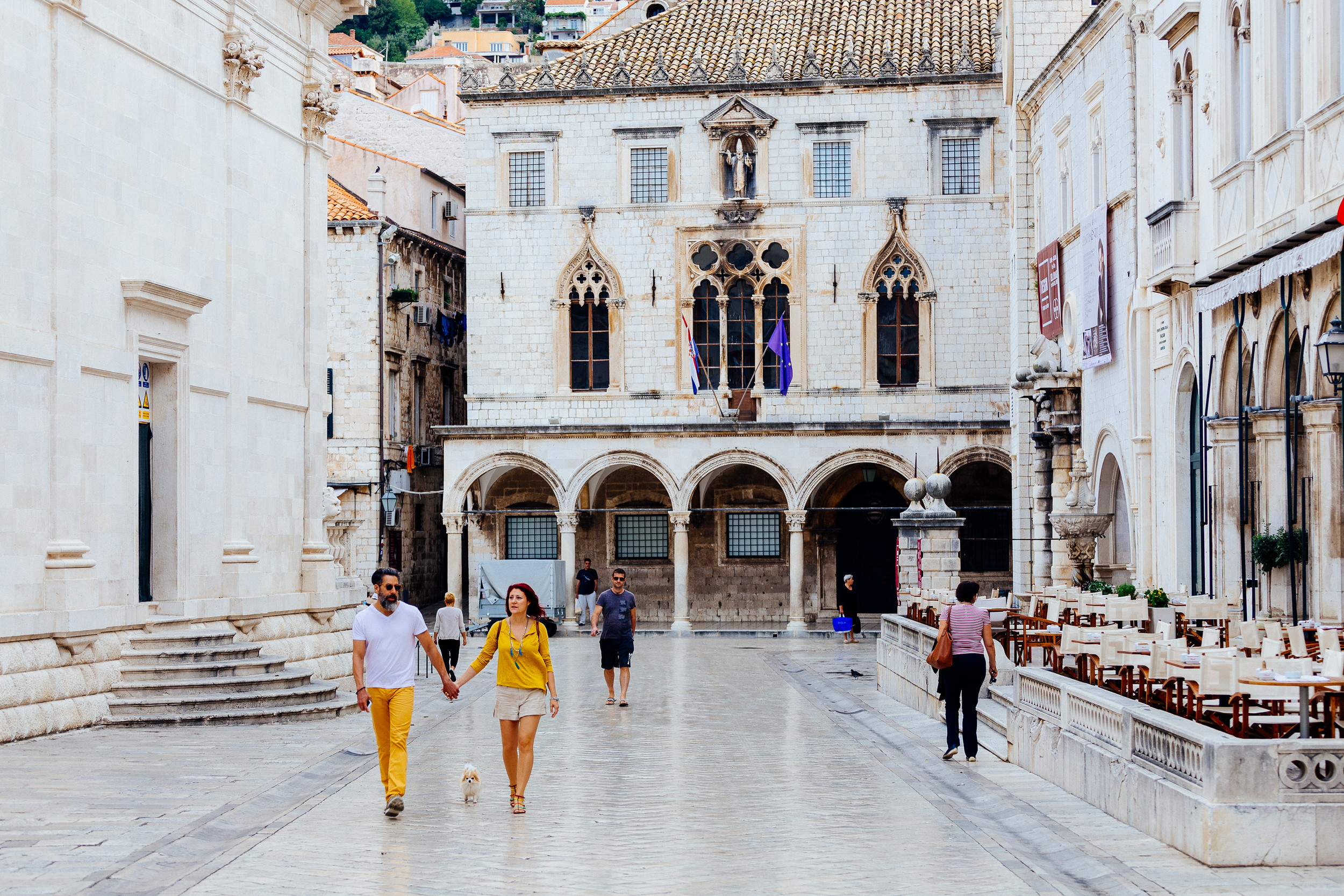 Sonja, Stefan & Montecristo in Dubrovnik | Flytographer Božo
"Montecristo was such a sweet little dog; so amazing. He would stand in front of the camera like a real top model star! He'd turn his head around and show me his profile, with a little breeze in his fur. He just knows it's all about him – he was like a king! Sonja and Stefan are a great, really cool couple – I was so happy to meet all of them." – Božo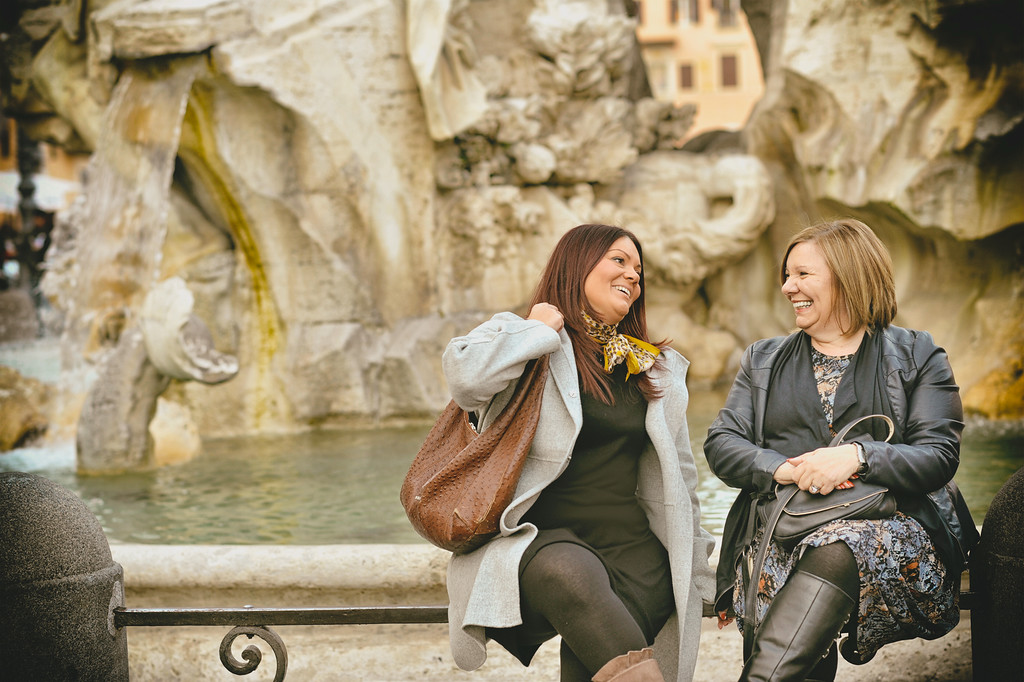 Maria & Mum in Rome | Flytographer Roberta
"For my mum's 60th birthday, my siblings and I surprised her with a trip to Rome to visit me. These are special moments that have been captured and are now memories for us to keep forever. And an amazing souvenir for mum to take home from her trip to Roma! I can't stop talking about Flytographer – I won't travel without them in future!" – Maria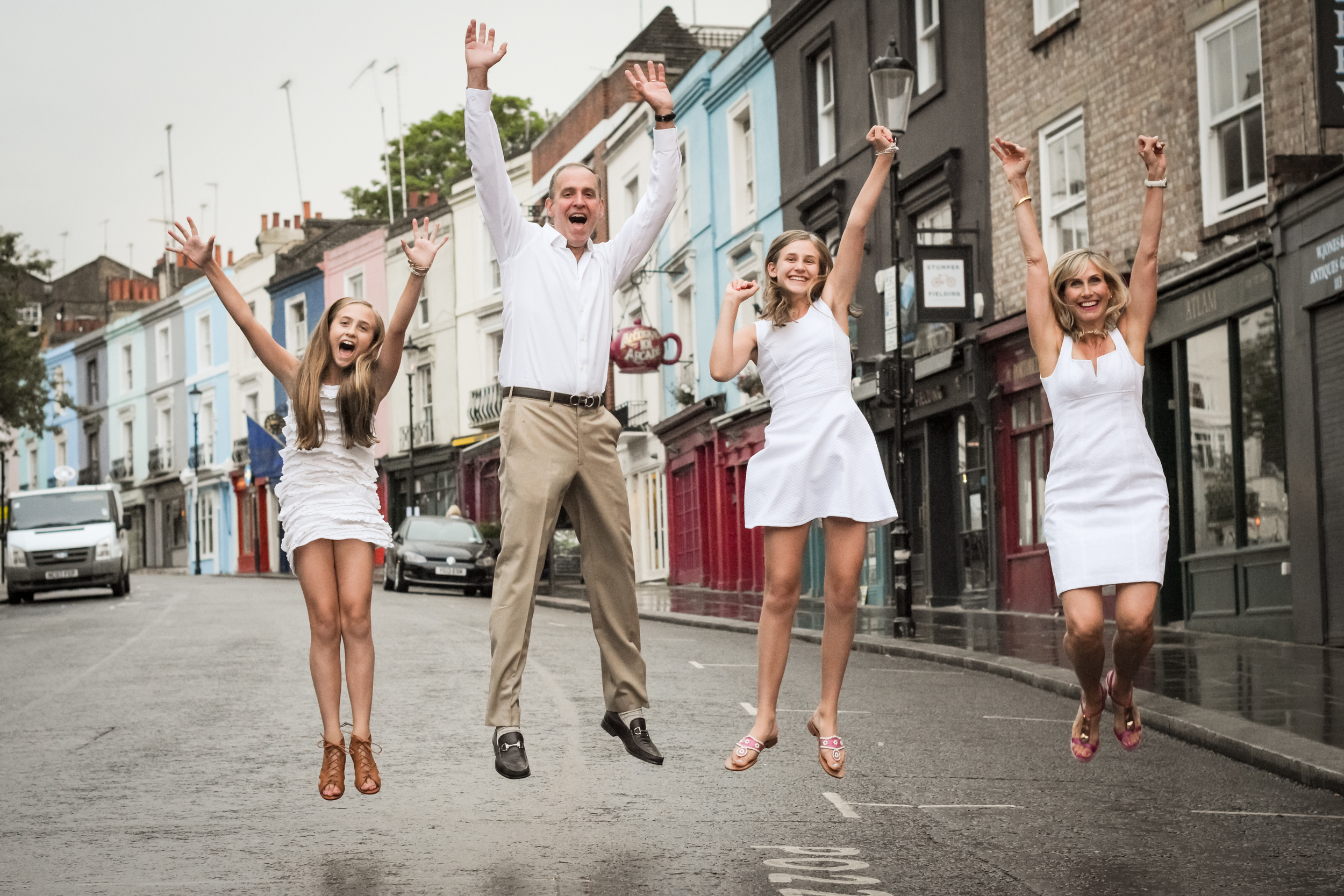 Sandy & Family in London | Flytographer Emiliano
"We met Emiliano and he immediately put us at ease with his warm personality. My daughters felt like they were Taylor Swift on a photo shoot as we strolled down Portobello Road with Emiliano directing us and snapping away! Onlookers were asking us what was going on, and my girls thought this was so cool. Not only did we end up with fabulous family photos from the trip, but wonderful memories of this super-fun and unique experience. It was definitely one of the highlights of our trip. So much better then me trying to ask a stranger to take a family pic or using the timer!" – Sandy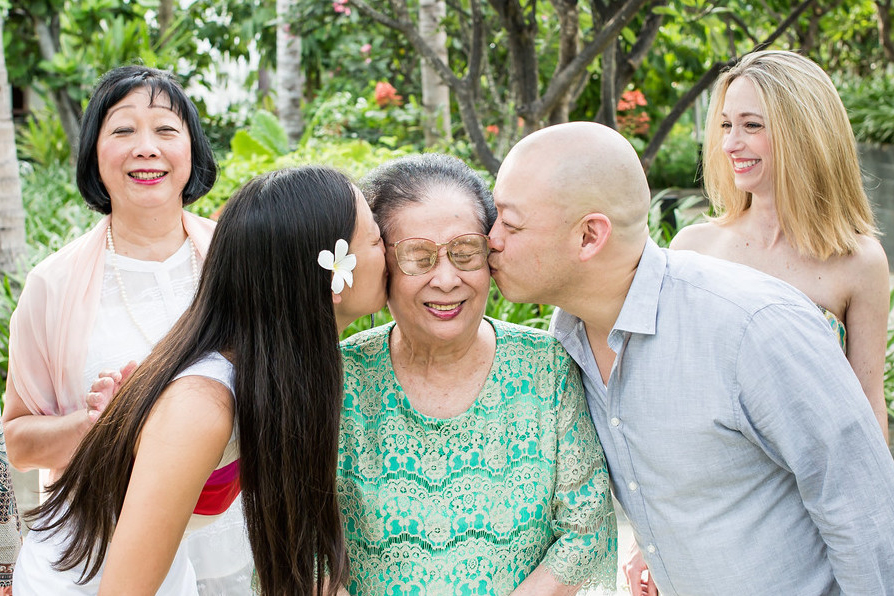 Grandmother's 90th Birthday in Bali | Flytographer Bayu & Vony
"My grandmother is legally blind, but despite this she is actually very strong and healthy, especially for her age. While the rest of us were gradually succumbing to colds, food poisoning, or just plain exhaustion, she was still going strong. In addition to her party, we had a family dinner the night before, she went to a wedding the day after the party, she flew with us to Bali from Jakarta, then she proceeded to go on every sightseeing outing and dinner while we were in Bali – something that none of us younger family members could match! She also got a kick out of doing the photo shoot and had a big laugh when Bayu kept referring to her as his 90-year-old model!" – David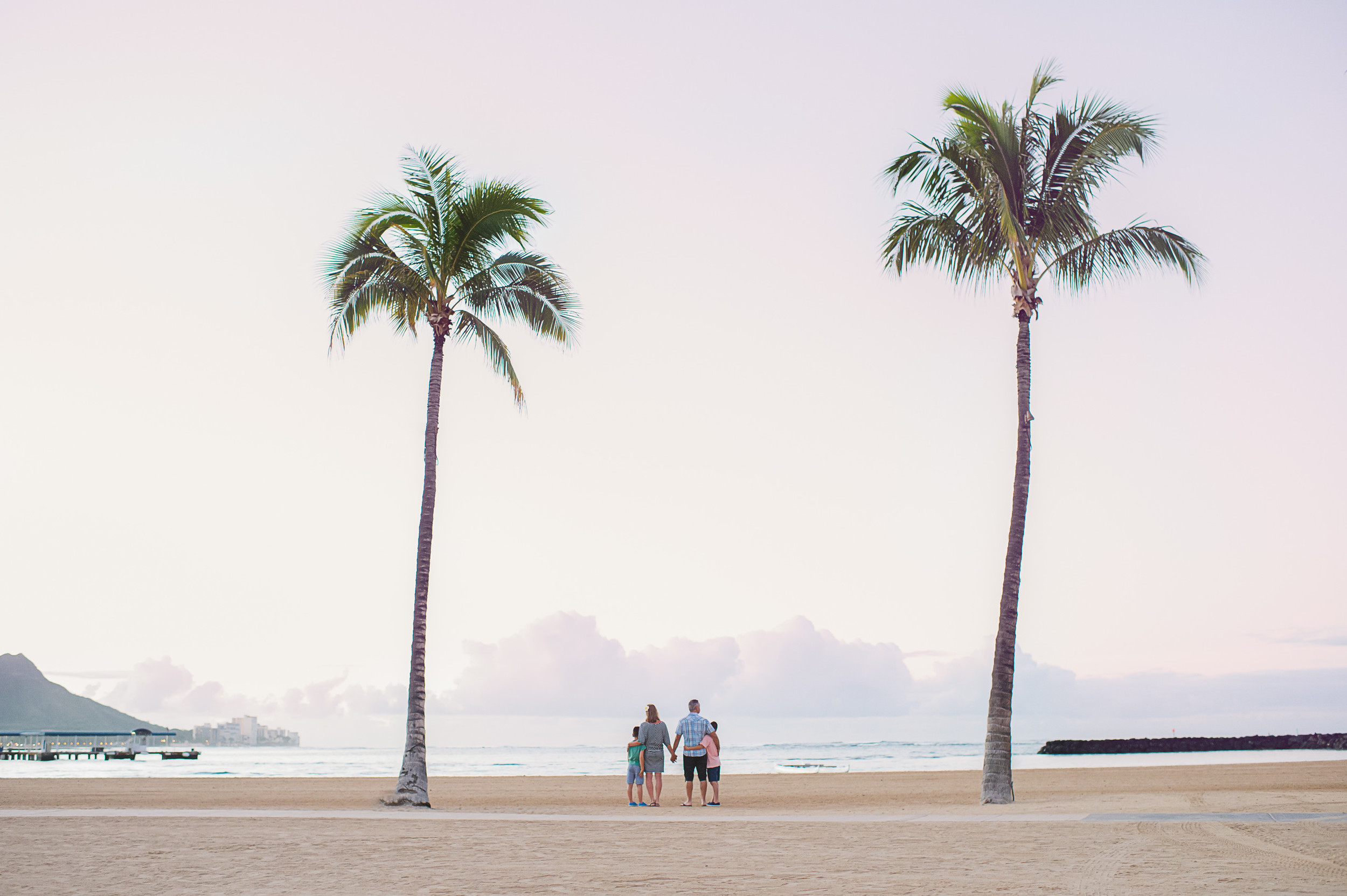 Dom, Danielle & Boys in Honolulu | Flytographer Kim
"We absolutely loved our photographer – she was fantastic with the kids. Our only trouble now is deciding which photos to frame – every single one is perfect!" – Danielle
Check out our Best of 2015 page where you can view the full gallery of our best photos of the year, including the top Proposal, Honeymoon, Family, Friends, Solo Travellers and Love Stories.