See more: friends – Best of 2015
Often more than anyone else, your best friends are there for you, through the good times and bad, aways ready to celebrate a win or offer a much-needed hug. Flytographer was born out of the desire to properly document this precious relationship, and it warms our hearts like nothing else to see this celebration of friendship around the world.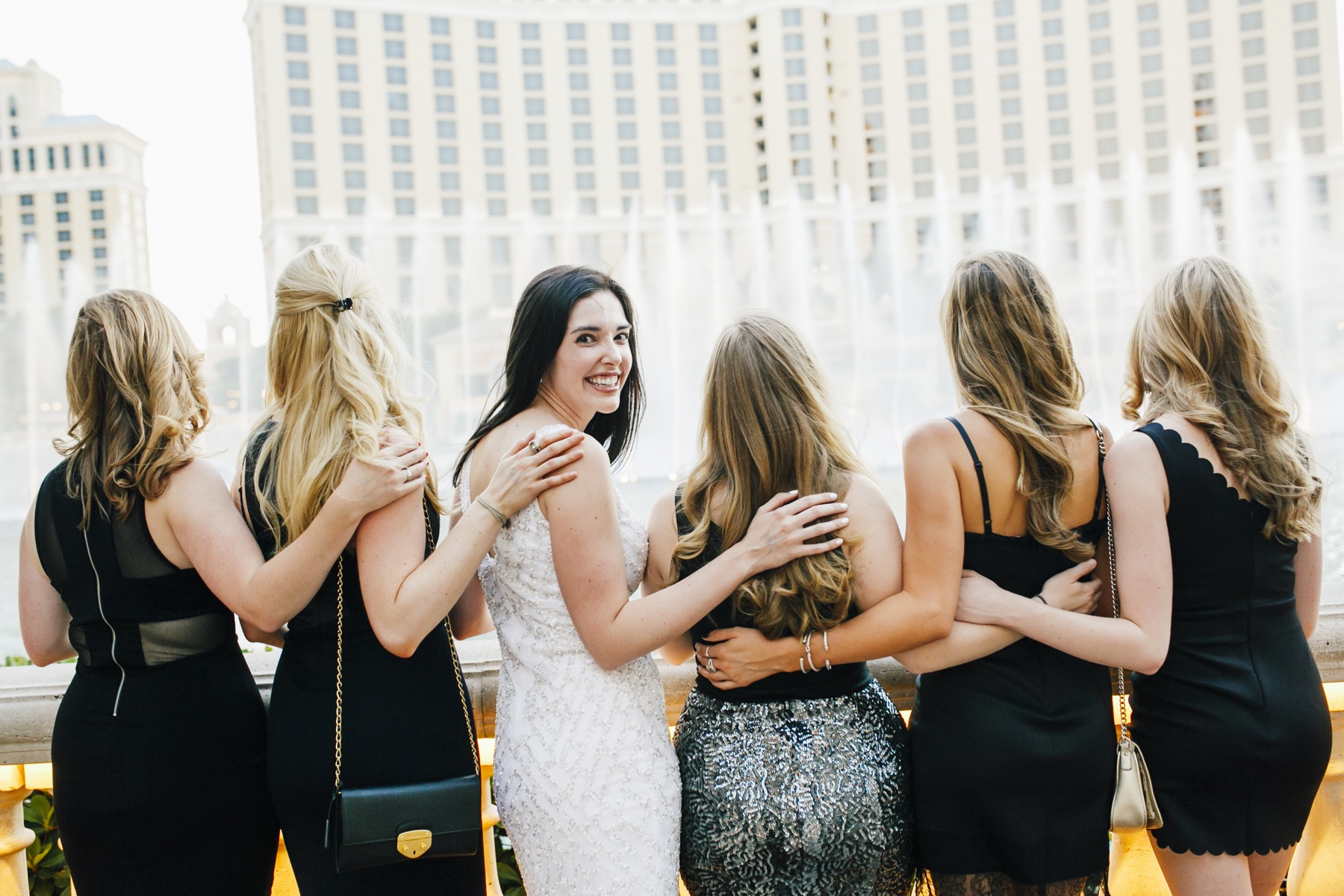 Britanny's Bachelorette in Las Vegas | Flytographer Rudy
"My best friends and I live all over the US, so having everyone together in one place is rare! The shoot was so fun, and Rudy was so patient and worked with us to get all the pics we wanted. And the pictures turned out amazing!" – Brittany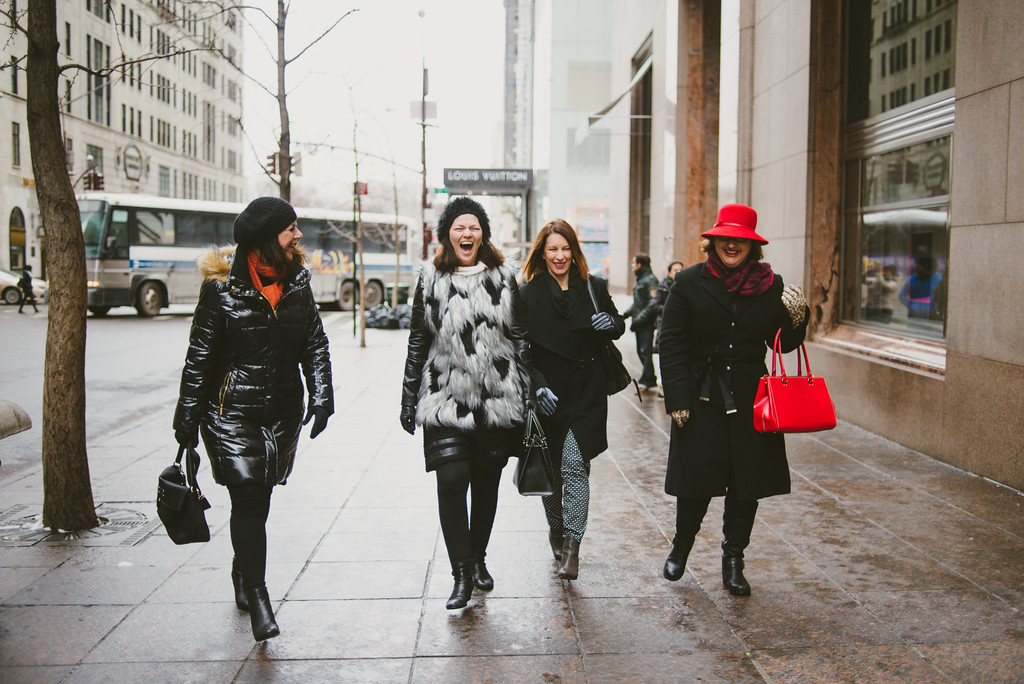 Kerrie, Janet, Meredith & Amanda in New York City | Flytographer Lauren
"What an experience. Fifth Ave, four friends and fantastic photographer! The results captured the fun we had and will be a forever reminder of our trip to New York. Flytographer Lauren was great. She picked up our style very quickly. She joined in our fun and made the experience a highlight of our trip!" – Kerrie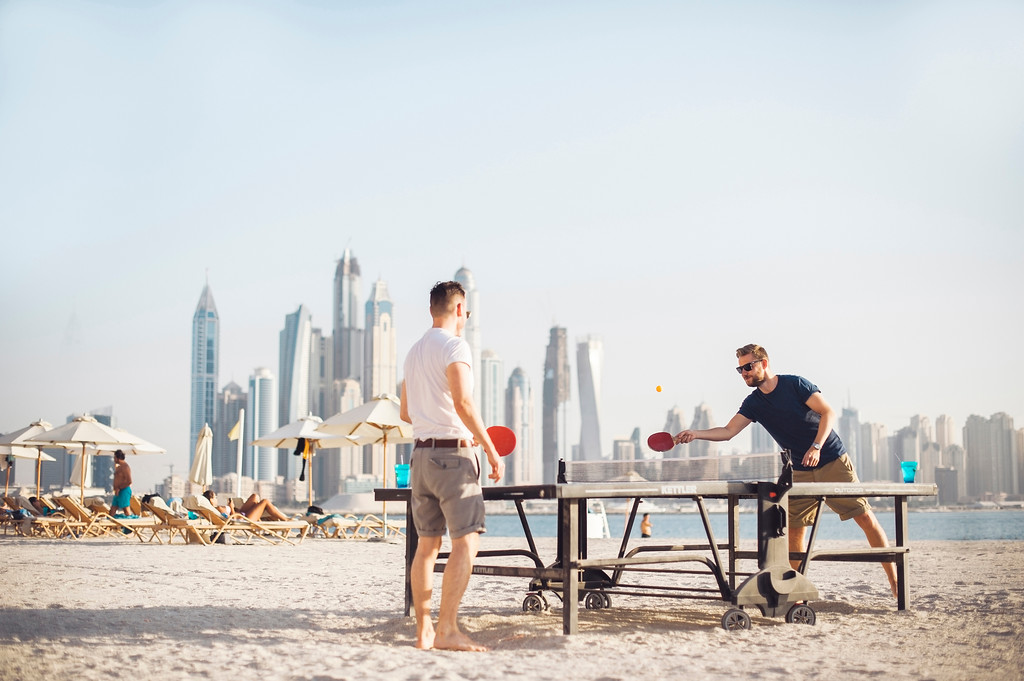 Richard & Nick in Dubai | Flytographer Abbi
"My friend Nick was visiting Dubai from the UK, and I had been looking around for some interesting things to do together while he was over. As well as the usual tourist attractions, once I heard about Flytographer I knew it would be a memorable experience, so booked us in. A stay at the Fairmont on the Palm was an added bonus. It was nice to explore the hotel and find great locations for pictures like the cigar room, something we probably wouldn't have done otherwise. The pictures looked great and sum up exactly what we were looking for from the shoot – just a couple of friends having a relaxed time on holiday!" – Richard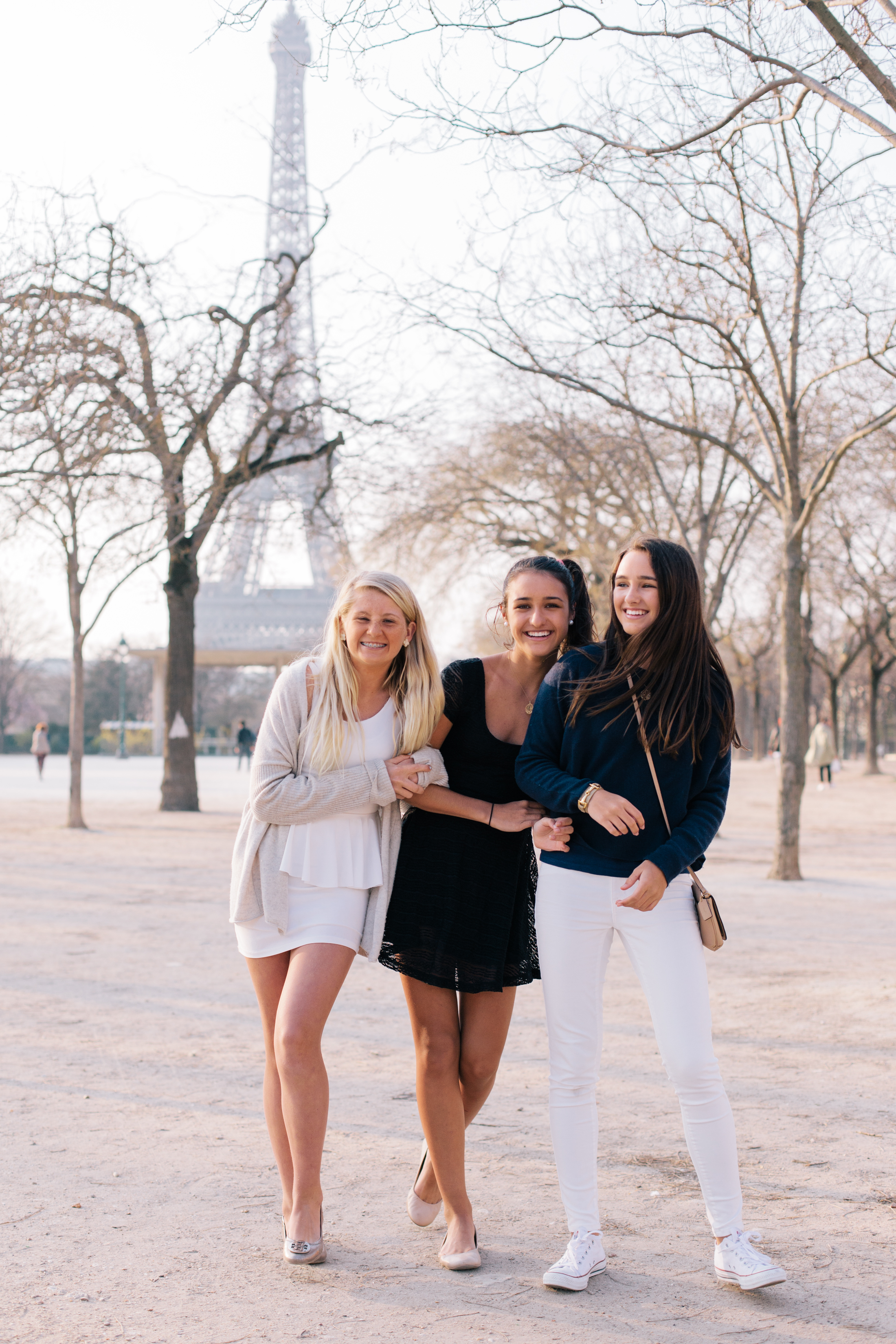 BFFs in Paris | Flytographer Gonçalo
"Our fabulous photographer Gonçalo captured the magical moments of our trip to Paris. It's true, a picture does paint a thousand words."
Rebecca's Bachelorette in Lake Como | Flytographer Marian
"The trip was a girls' bachelorette hen party. We stayed in a beautiful old Italian villa beside the lake in Menaggio and had a fantastic time. We hired a private chef to come and cook for us on our last night in the villa – he ended up drinking with us until the small hours of the morning. When he realized that we hadn't hired any strippers, he kindly decided to strip down to his boxer shorts to reveal his tattoo of a woman's face on his thigh!" – Rebecca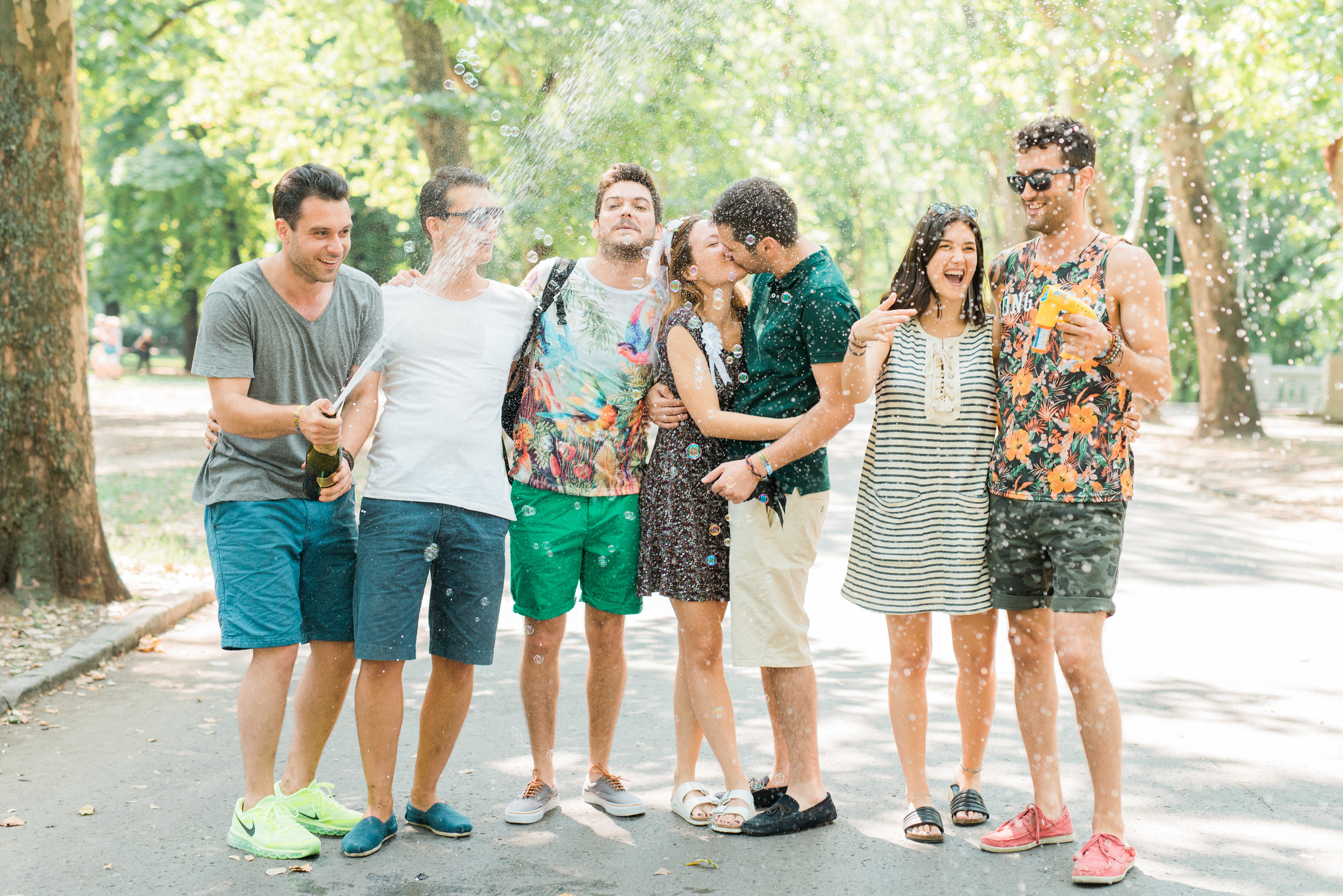 Asli, Resat & Friends in Budapest | Flytographer Roky
Off on an adventure with friends, Resat decided to surprise his girlfriend Asli with another reason to celebrate – this adorable surprise proposal! Flytographer Roky captured this sweet moment, as well as the party in the park with friends that followed. "Some tips for visiting Budapest: explore the city by renting a bike – that was a good day! The city is like an open air museum. Also, if you attend the Sziget Festival you are definitely going to have some fun – even if you don't want to!" – Resat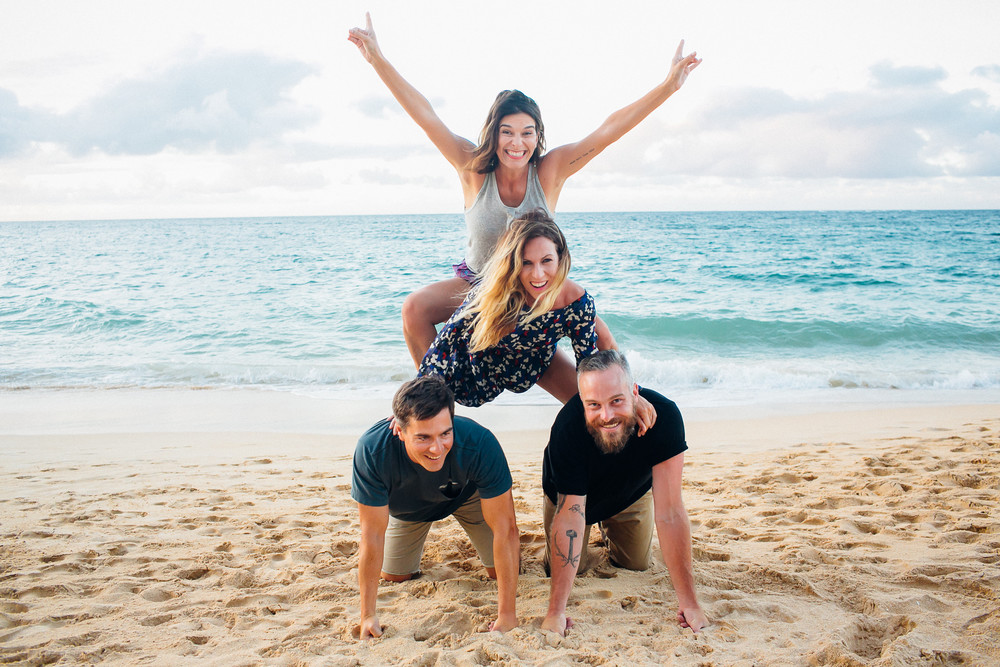 Danielle, David, Sarah & Garrett in Maui | Flytographer Naomi
"Vacations are so important to us, and it has always helped us 'recharge' and reaffirm that experiences are more important to us than 'things.' We didn't think our Maui vacation could get any better, but then we booked Naomi for our Flytographer shoot, and then we were like, 'Okay, now this really IS the best vacation, ever.' It was so special to have this trip documented in such a creative capacity." – Danielle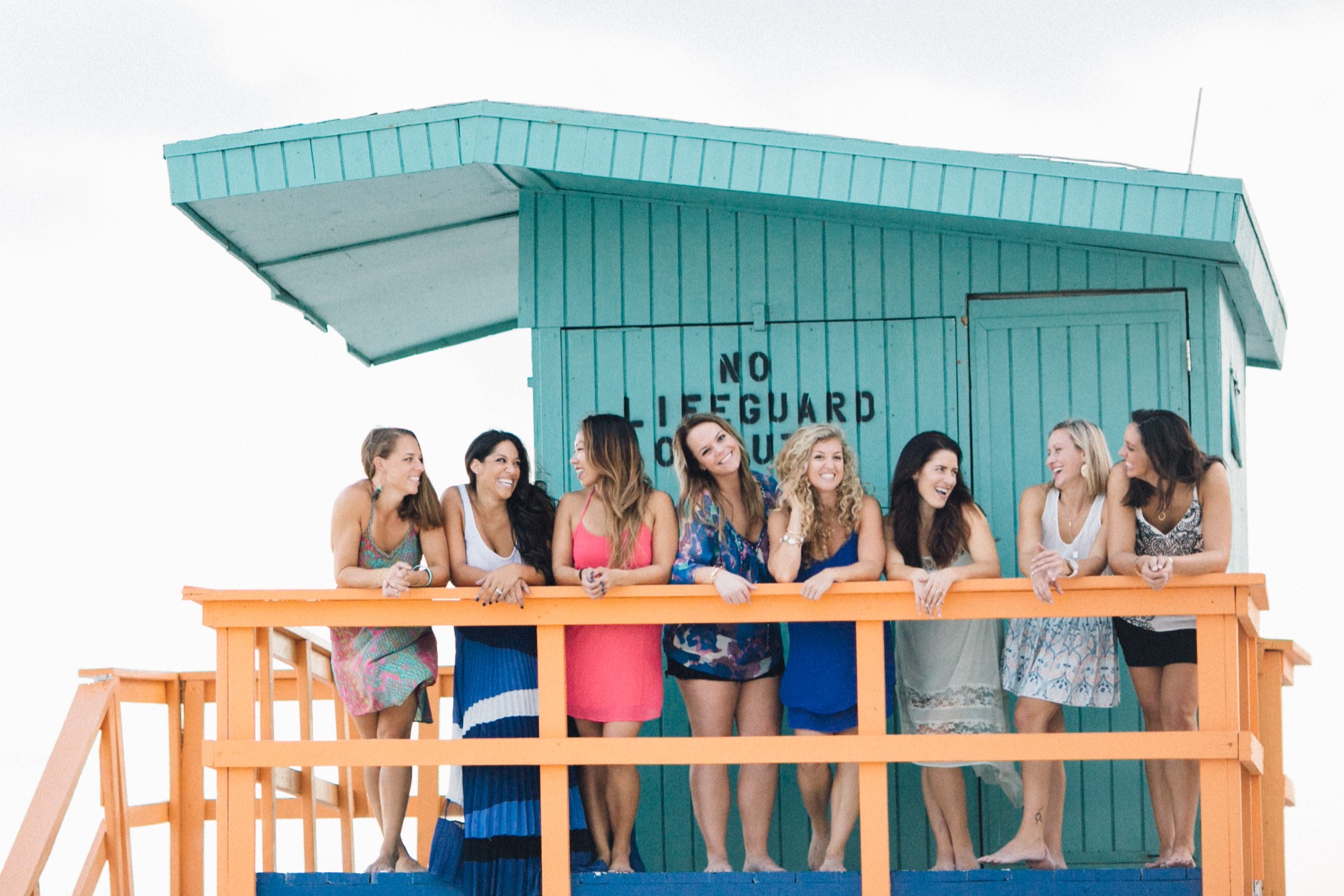 Alex's Bachelorette in Miami Beach | Flytographer Cheryl
"I booked this shoot as a surprise gift for the bride-to-be during her bachelorette weekend in Miami. The experience was super fun, albeit a whirlwind, but the photos are incredible! Cheryl was fun, energetic, and helped us be at ease in front of the camera. I could not be happier!" – Chelsea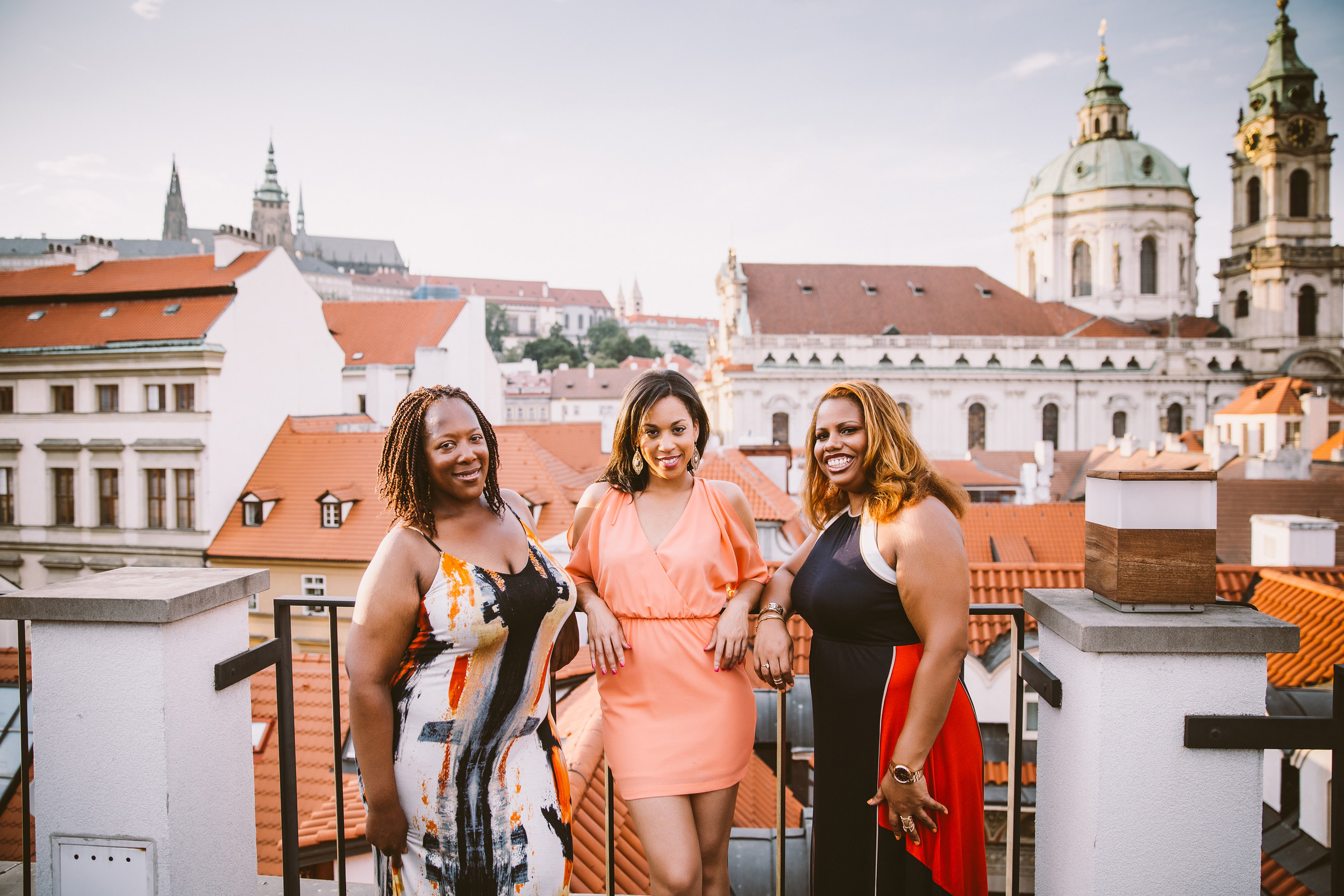 Krista, Kyra, & Stacey in Prague | Flytographer Eliska
"My first time using Flytographer will definitely not be my last! Our photographer captured some beautiful shots of me and my friends on vacation in Prague. Everyone on Facebook was asking who took the pictures! Eliska was so friendly and helped make our Flytographer experience a great one." – Krista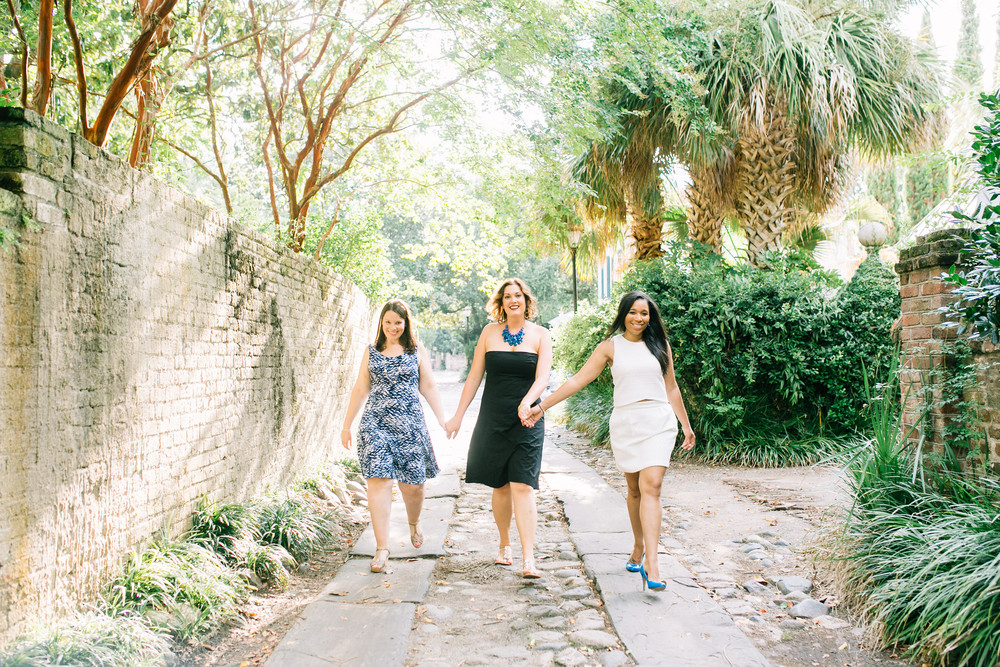 Kerry, Andrea & Rachel in Charleston | Flytographer Catherine
"My two best friends and I have known each other for 18 years. We take a girls' trip together every year, and as we all turn 30 this year, we decided to celebrate by booking a photo shoot. We loved walking the historic streets with beautiful buildings and homes, and all the southern charm in Charleston." – Kerry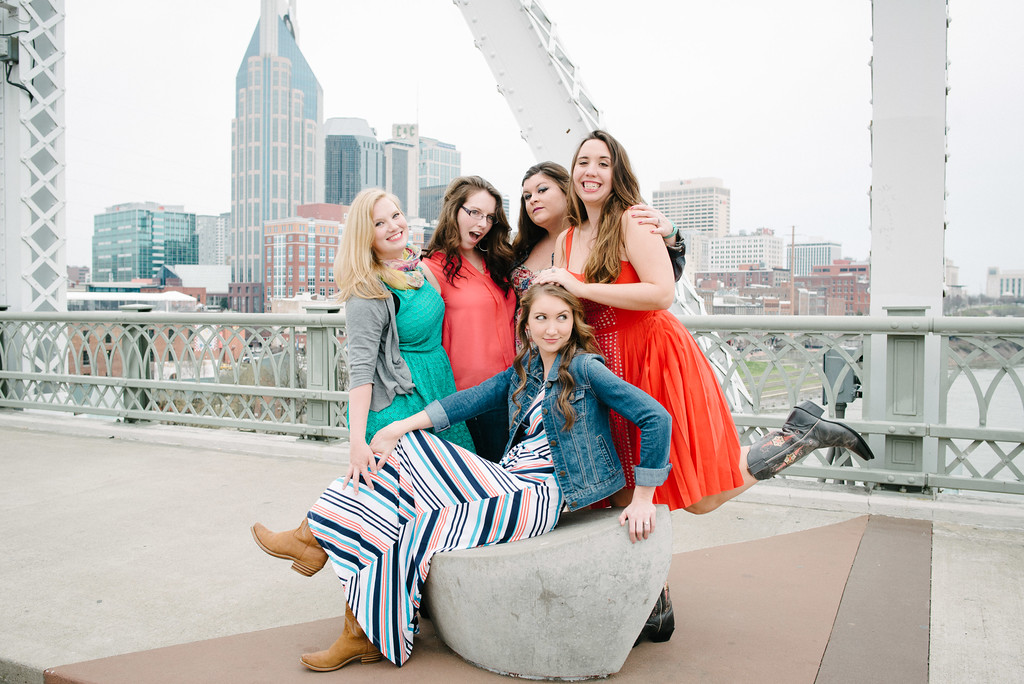 Beth's Bachelorette in Nashville | Flytographer John
"We're friends from college who got together for a bachelorette celebration. I'm a Flytographer in NYC, so I knew having a photo shoot would be a perfect way to capture our trip! It was really fun to experience Flytographer from the other side of the camera, and my friends and I had a great time." – Kate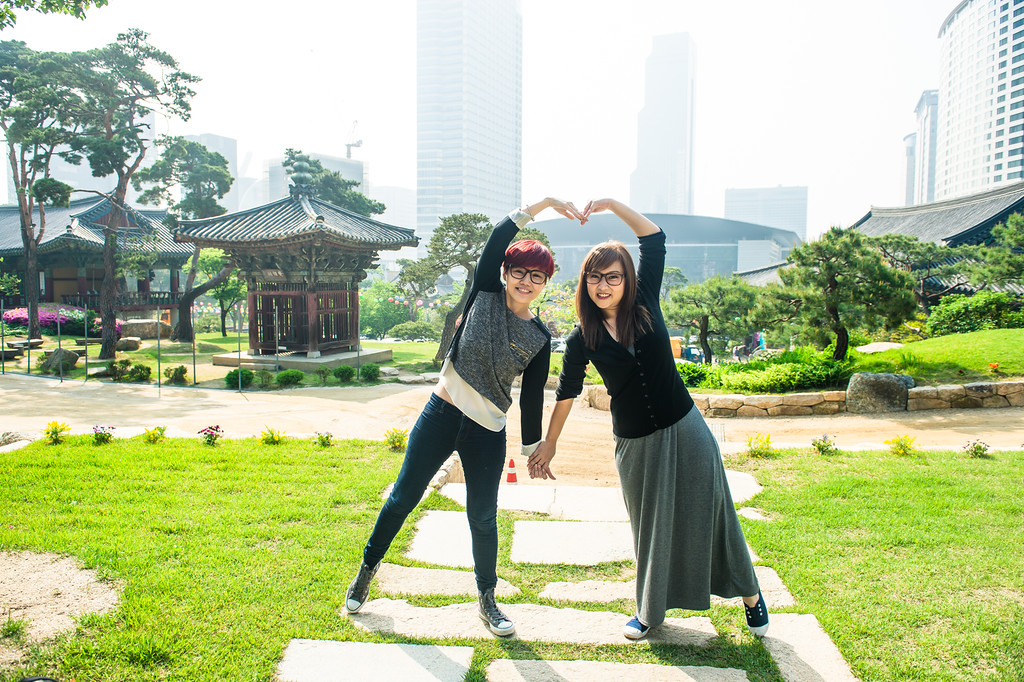 Lim Fong & Xiu Fang in Seoul | Flytographer Allen
"The friends are world travellers, and I learned so much about Malaysia from them. I did the regular, fun editorial style shoot in the scenic Bonguensa Temple area near Coex Mall, then afterwords, I took them on an off-the-beaten track tour of the trendy streets of Garosugil in Sinsa. We stopped in front of some cute shops, saw a lot of models being shot on the street by other photographers, then capped it off with a quick walk by all the Korean model hangouts in the back alleys of Sinsa!" – Allen
Check out our Best of 2015 page where you can view the full gallery of our best photos of the year, including the top Proposal, Honeymoon, Family, Friends, Solo Travellers and Love Stories.