"I started getting suspicious that he might propose on the way to Central Park. We were trying to catch a taxi and as I finally flagged one down, I turned around to get Evan and a couple just ended up getting in the taxi and taking it from us! After that taxi, it took us a good 20 minutes to find another one."
"Evan was getting pretty frustrated about not finding a taxi and I kept suggesting we could just walk the 10 blocks to get there. He kept telling me 'no he wanted to take a taxi,' little did I know it was because he had a photographer there waiting for us! Finally when we were in the taxi to get to Central Park, Evan was on his phone the whole time texting some one – he's usually never using his phone ever, he hates the thing, so I thought it was a little suspicious. He told me he was just texting his mom telling her how frustrating it was trying to get a taxi, I said mhm sure and just accepted it."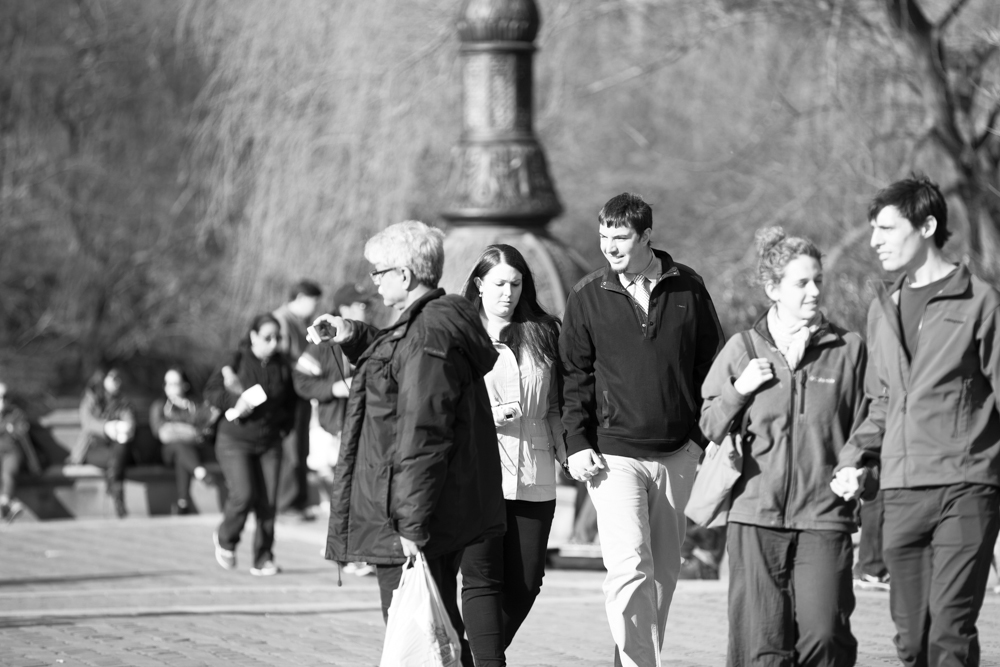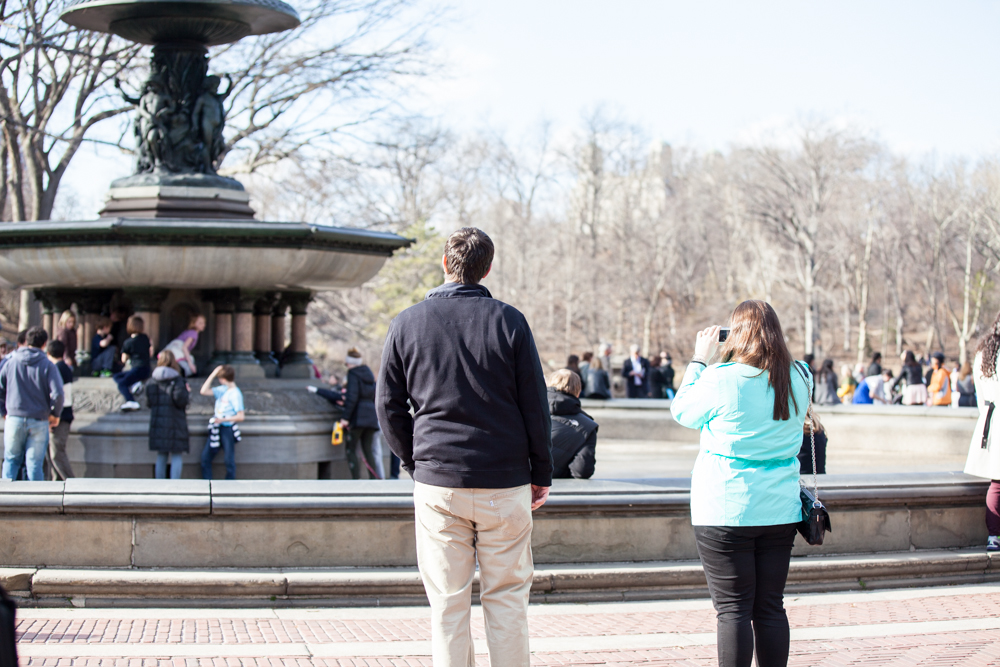 "We finally got to central park and he started being extra lovey-dovey and I thought it was cute. I was trying to take pictures as we were walking along and Evan goes 'Can you stop taking pictures?' I looked at him all confused and asked, 'Why can't I take pictures?' and he goes 'It's fine you can take as many pictures as you want' (another thing that made me suspicious!) We finally get down to Bethesda Fountain (which he decided to go to because he calls me his angel), sat near the water for a little bit, then walked around to the front of the fountain."
"As we were looking at the fountain Evan starts saying 'so the real reason I brought you here…' then I cut him off and go 'are you about to do what I think you're about to do' and he told me to just shut up and let him do it. :)"
"Then he proposed and next thing I know people are clapping for us! I started crying because it was so cute and I was so happy and excited. Then Evan revealed he had a photographer capture the whole thing! I started jumping for joy because at least a year ago I told him if he was to ever propose he better have it captured on camera! I couldn't believe he actually listened to me! "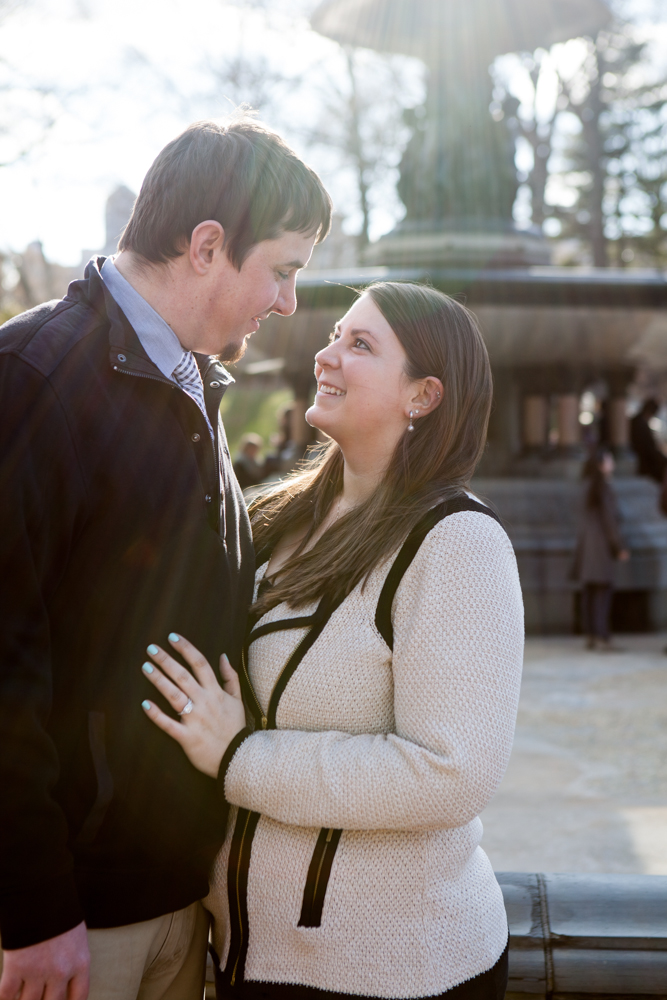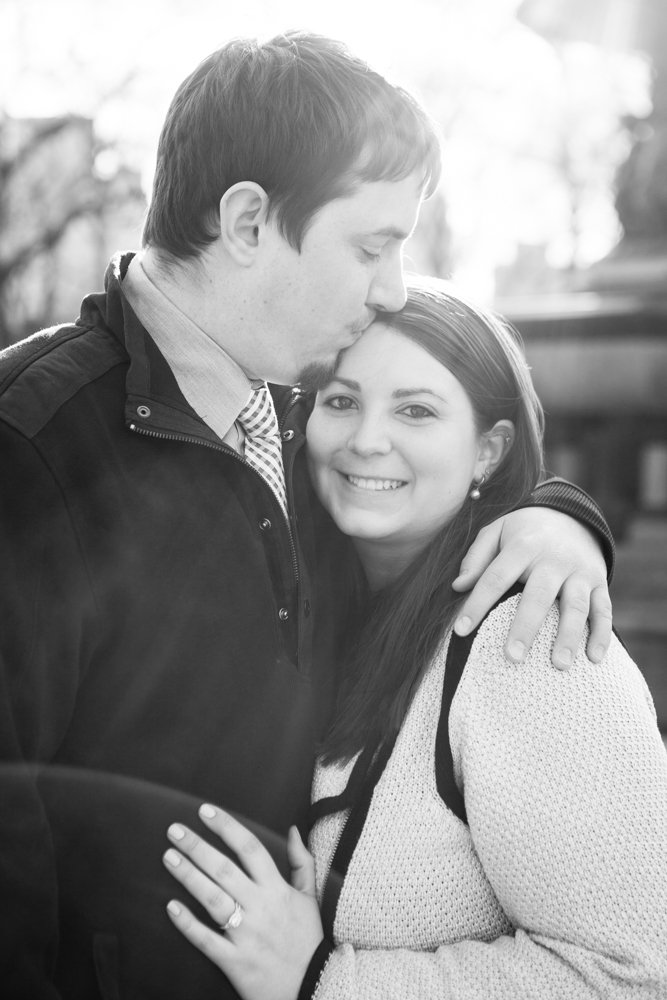 The Story of Kerri and Evan….
"We met in high school beginning of senior year. We dated for a little bit then went our separate ways for college. The summer between my sophomore year and junior year of college I decided to reach out to him via Facebook to see how he was doing. We ended up hanging out again and things have been good ever since!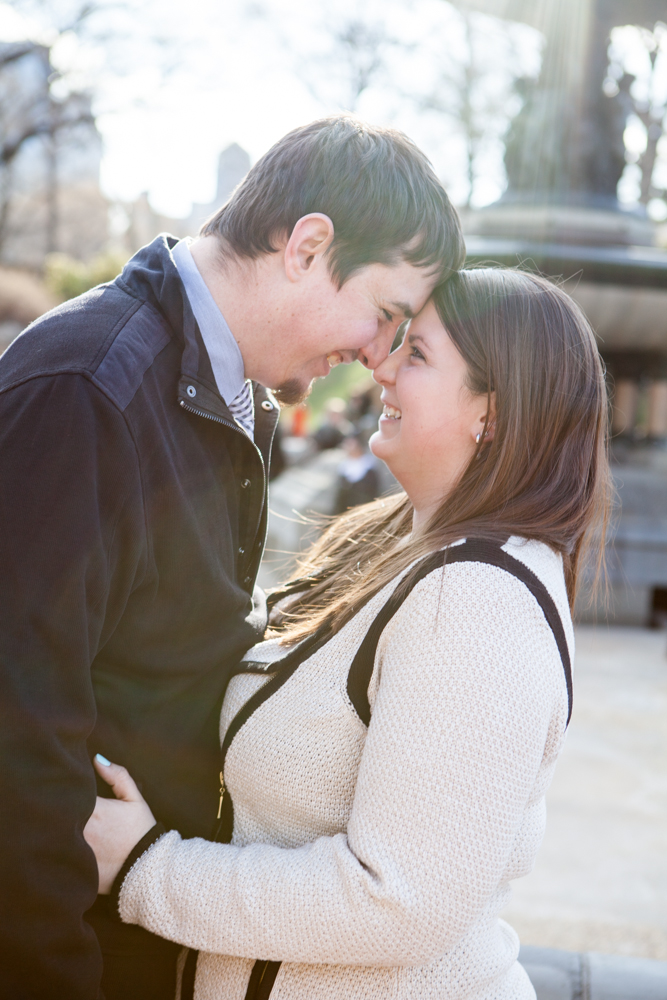 "My favorite thing about Evan, other than his handsome good looks 😉 is how he's my best friend. We are so completely comfortable with each other and always have such a good time with each other that we're never apart and we don't mind that at all. He always makes me laugh and we can be such complete goofballs together that theres never a dull moment."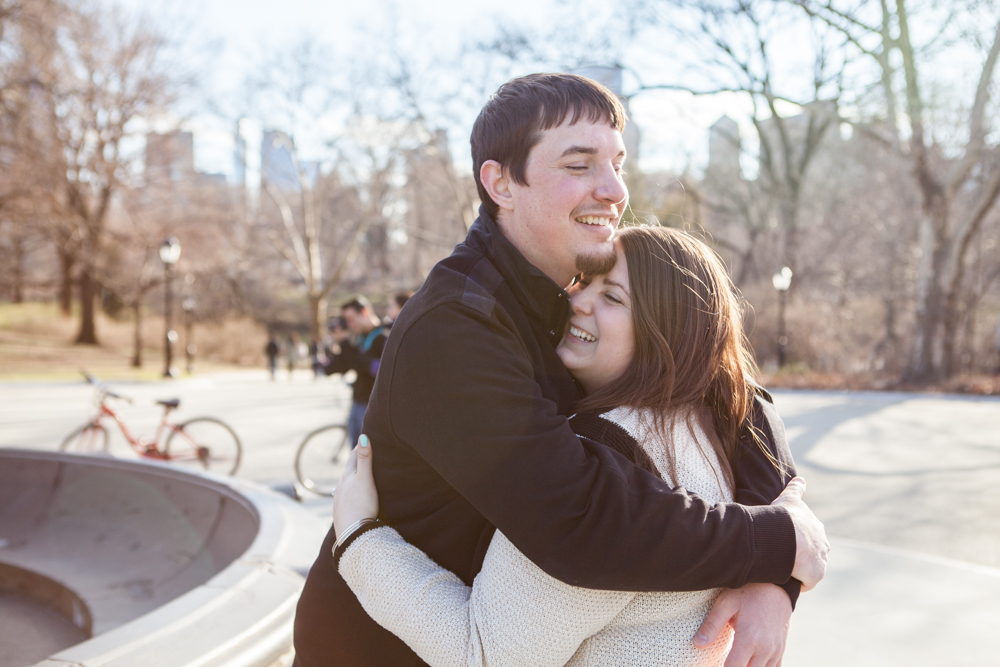 "We were in NYC because it was my birthday weekend! Evan had originally asked if I wanted to go to Cape Cod (since we're from Boston) or to Newport, RI to relax for my birthday weekend but I didn't think it would be warm enough to be on the water. I thought NYC would be a fun trip to celebrate my birthday not even thinking it would turn into the proposal! I had picked out my ring a couple months ago and didn't think it would be ready this fast so I was not expecting it at all."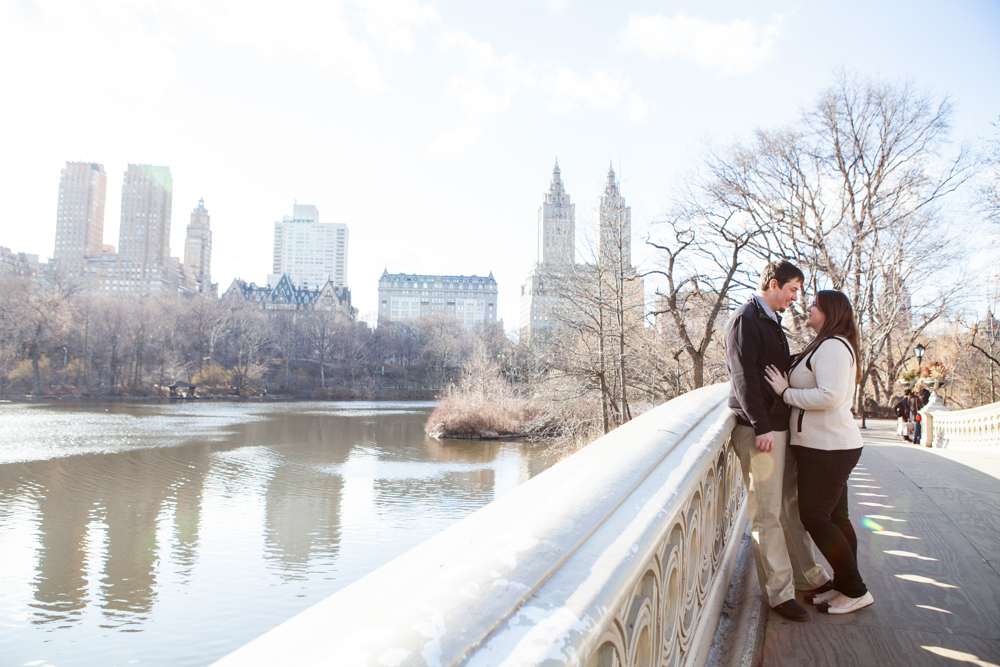 "Jen, our Flytographer Shoot Concierge, and Sam were fantastic coordinators to help my fiance set up this proposal and make sure everything went smoothly. Sam was an amazing photographer and perfectly captured our engagement this weekend in Central Park. We are in love with the photos and are amazed at how beautiful they came out. We are so happy to have gone through Flytographer to capture our exciting moment!"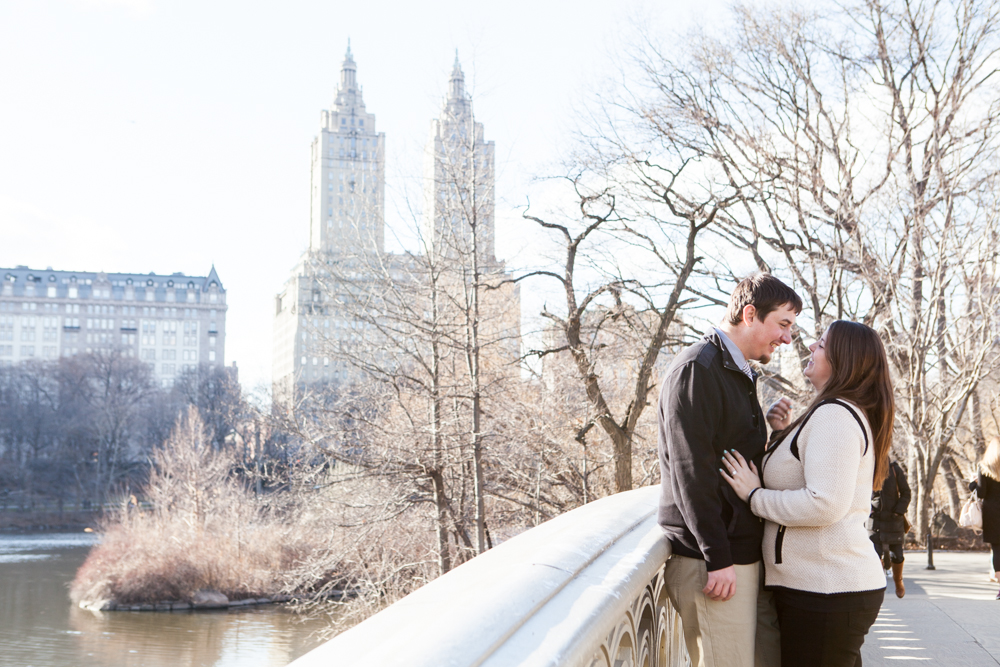 "We are so happy with the way everything turned out. Sam was great and we are in love with the pictures and can't stop looking at them! Thank you so much!"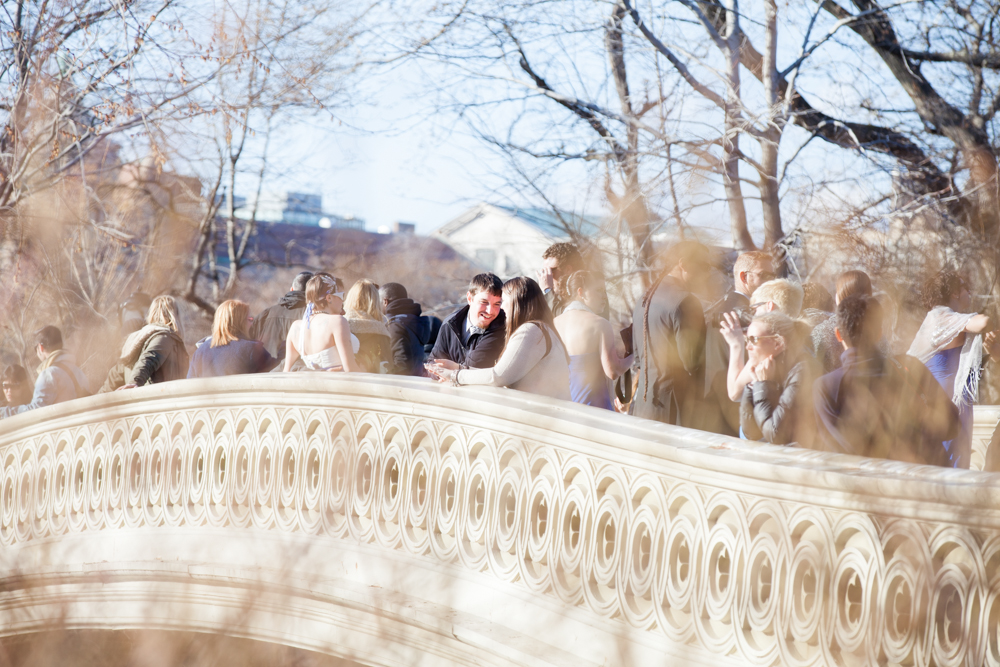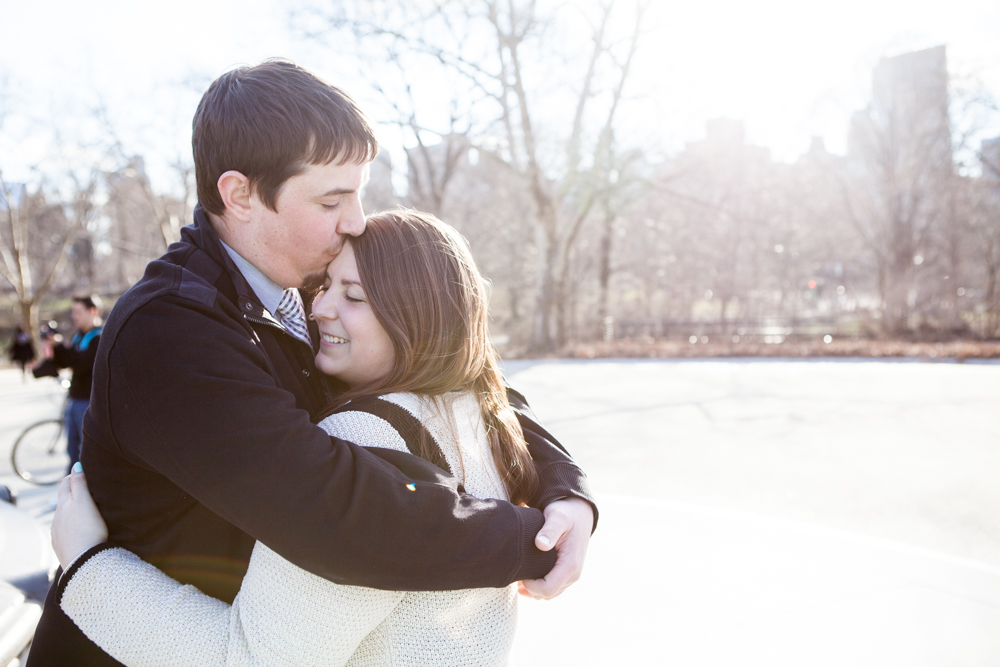 Ahhh… proposal shoots are always so incredible. Want to keep your 'love buzz' going? Read more sweet proposal stories on our Proposals Page. Know someone who could use a 'love buzz' too? SHARE using the sharing button below.
GREAT JOB, Samantha!