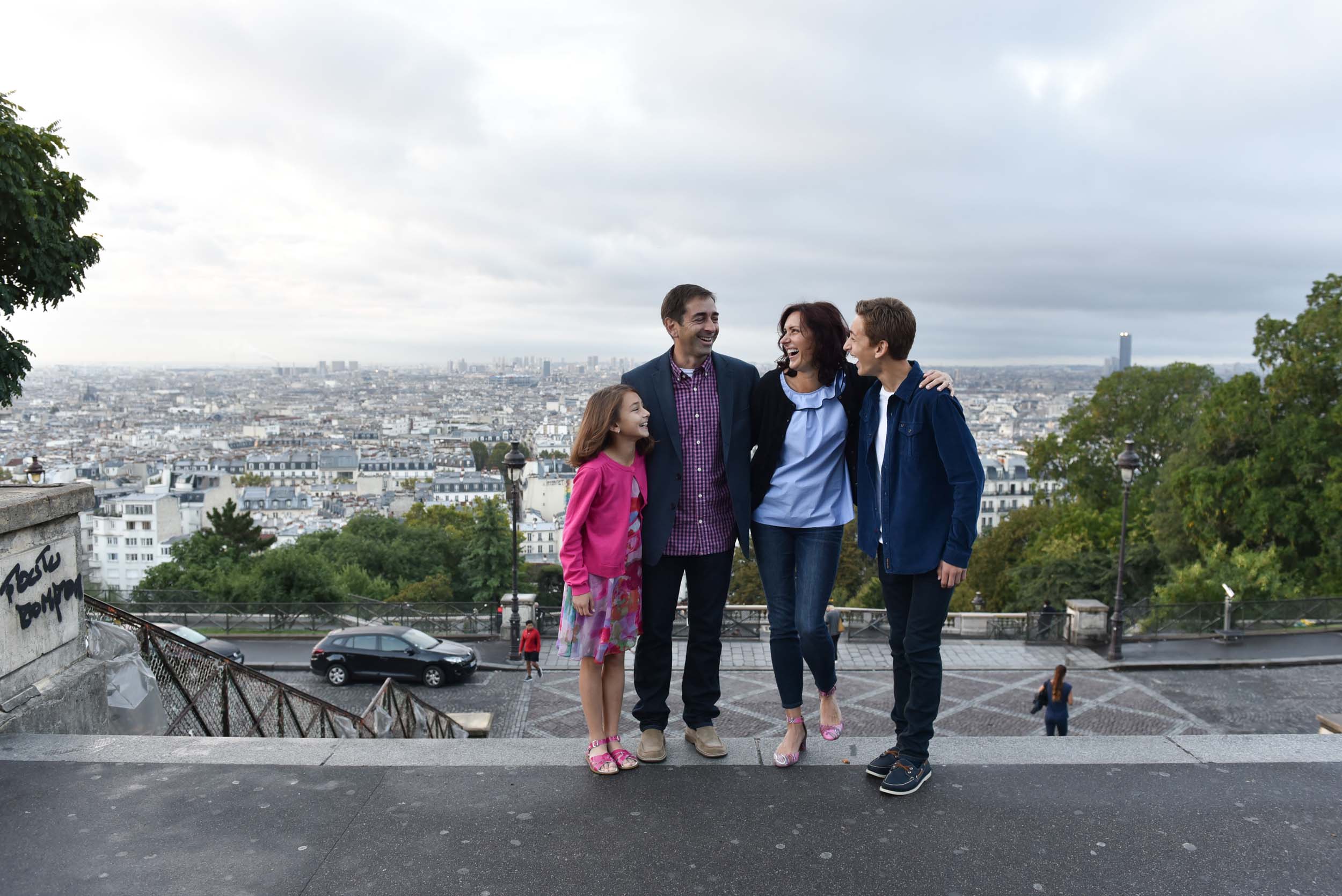 Paris is not only a romantic destination for couples, it is also a great place to visit with kids. There are so many interesting and fun things to do and see. We loved the city's energy and its unique blend of classic and contemporary. Even that famous Parisian attitude charmed us.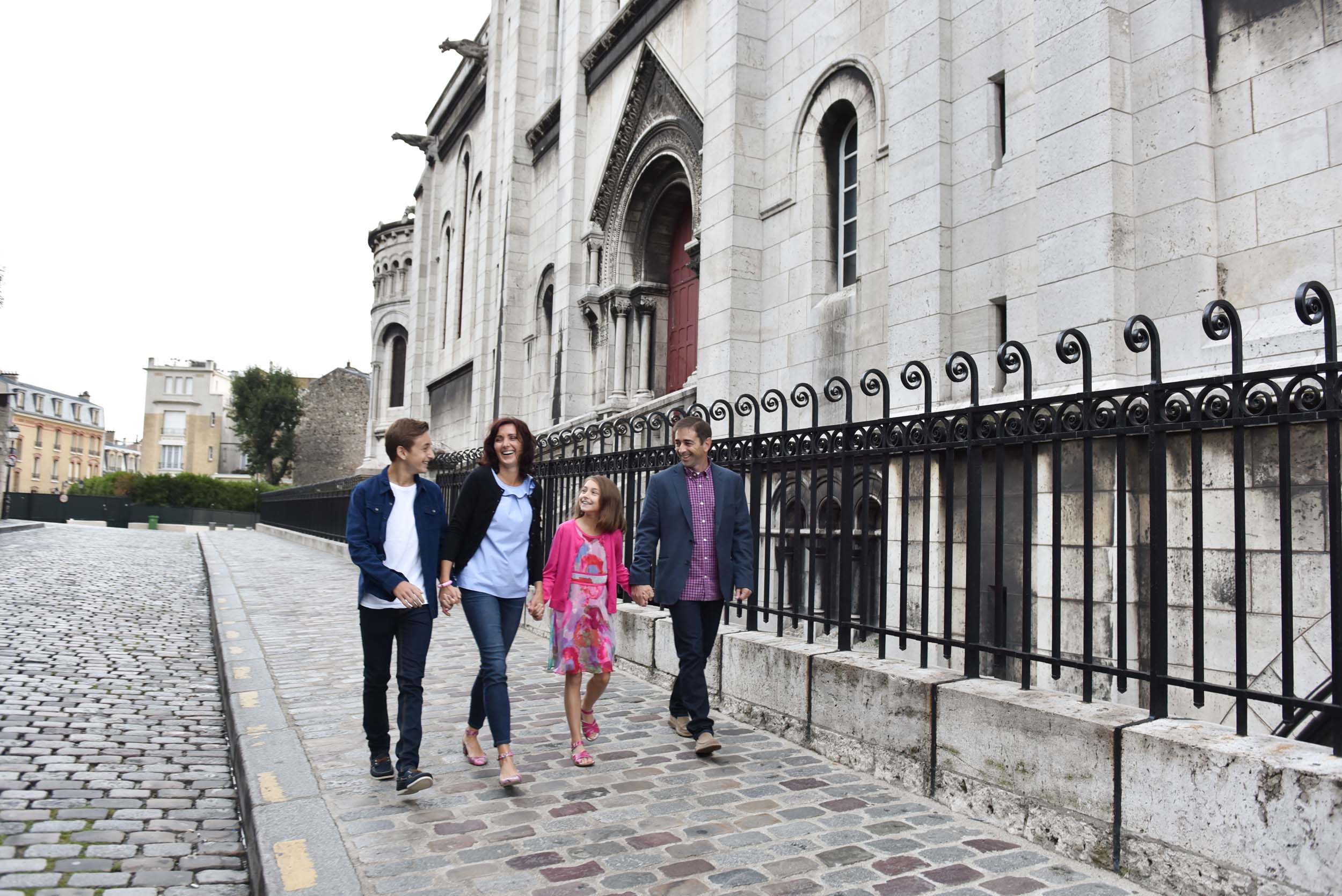 Here are six experiences our family loved the most:
1. Book a bike tour
This is a wonderful way to see Paris! Bike tours are offered by several different companies and involve different destinations. We used Fat Tire and went on a loop from Champ de Mars to Louvre and back along the Seine, crossing several of its famous bridges. We made a few stops along the way to listen to interesting and entertaining stories by our guide and had a lovely lunch at the Tuileries Gardens. Book early on your vacation if you are unsure about the weather so you can rebook for a later date in the event of rain.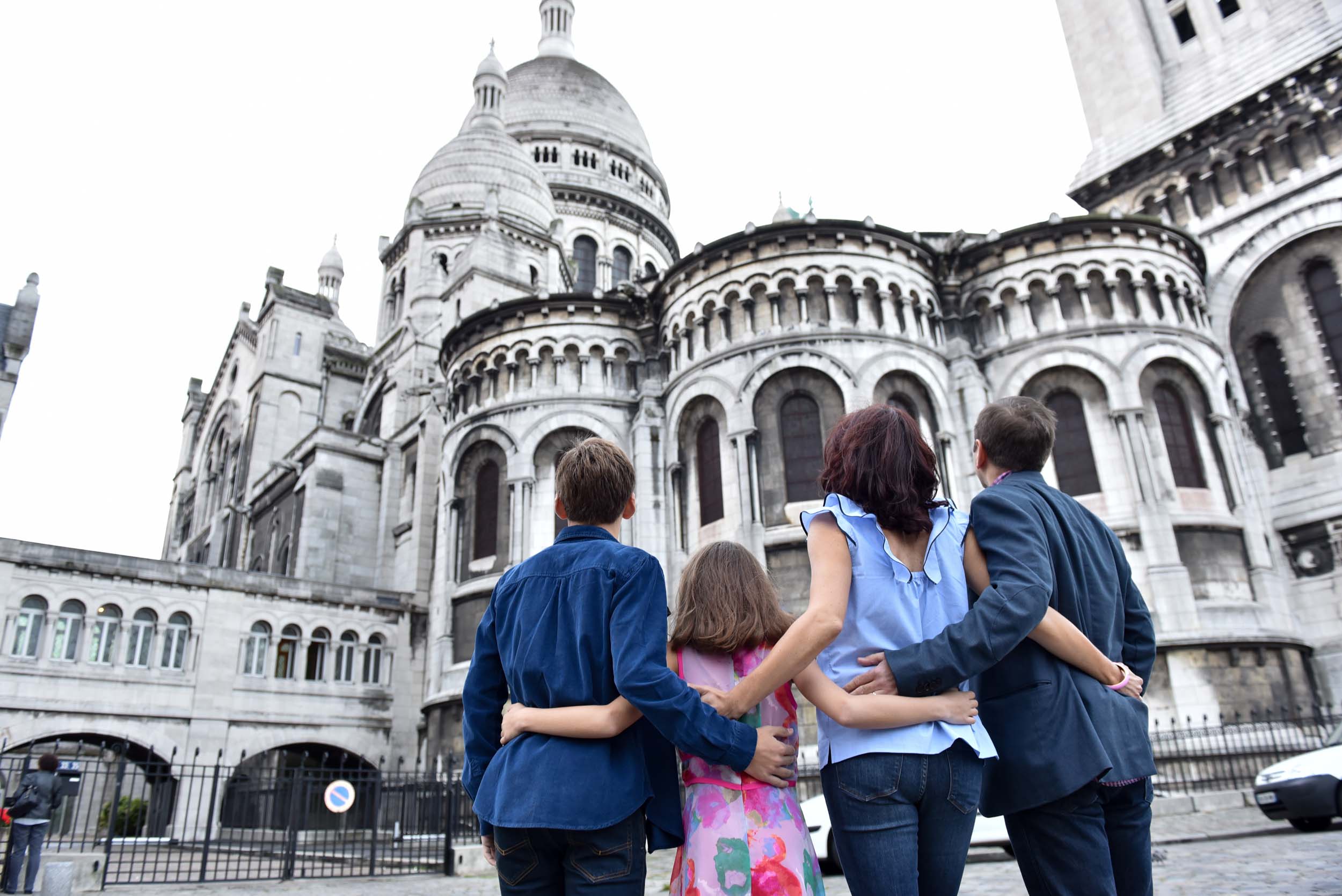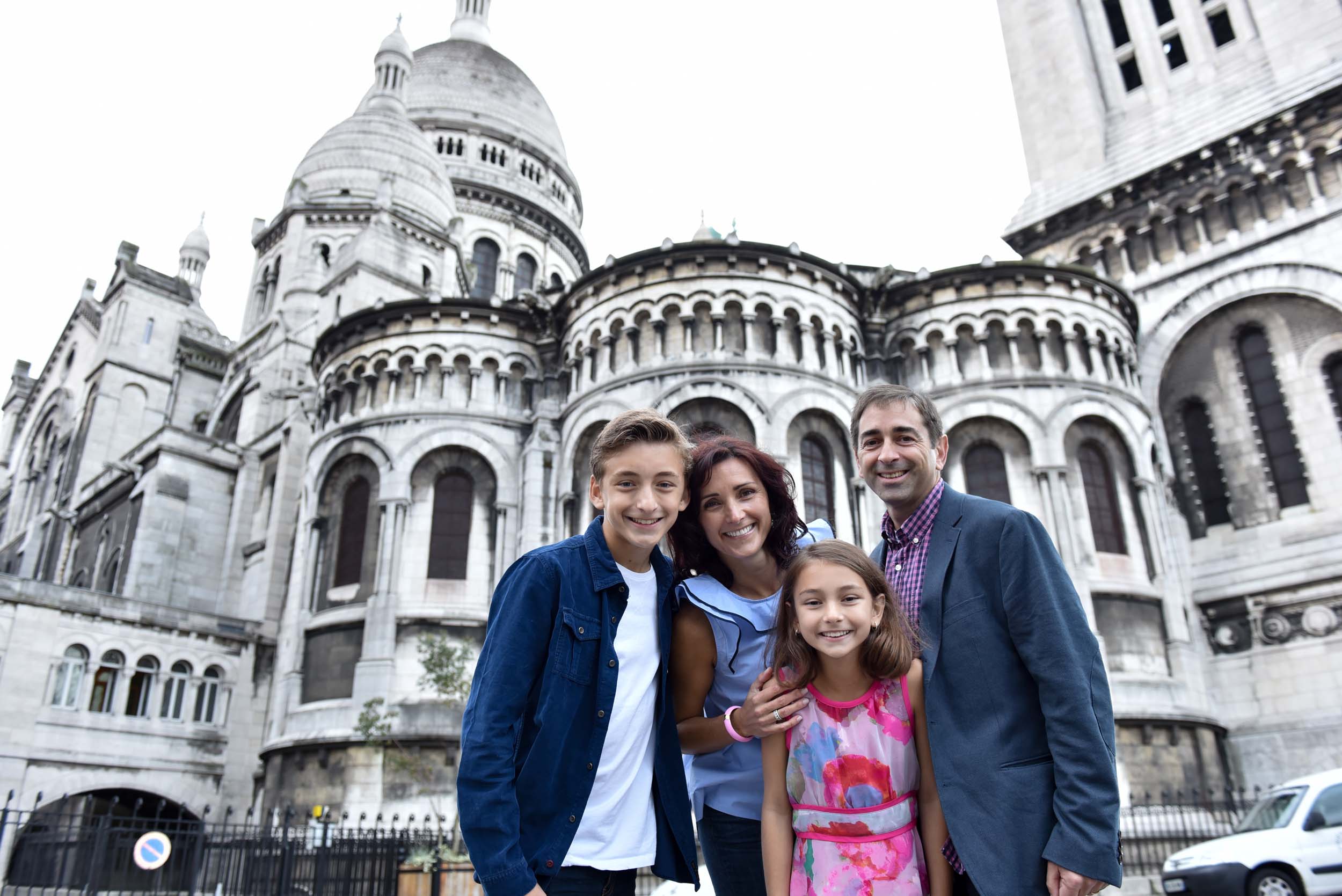 2. Admire the Eiffel Tower from different parts of the city
I'm sure a visit to the Eiffel Tower will be on your agenda, but plan to also admire it from different parts of the city. For many, the best spot is Place du Trocadero, but there are many other spots that offer great views and different perspectives of the world's most famous attraction. Some of our family's favourite views were from the south tower of Notre Dame, the top floor of Centre Georges Pompidou and the cupola of Sacré-Cœr.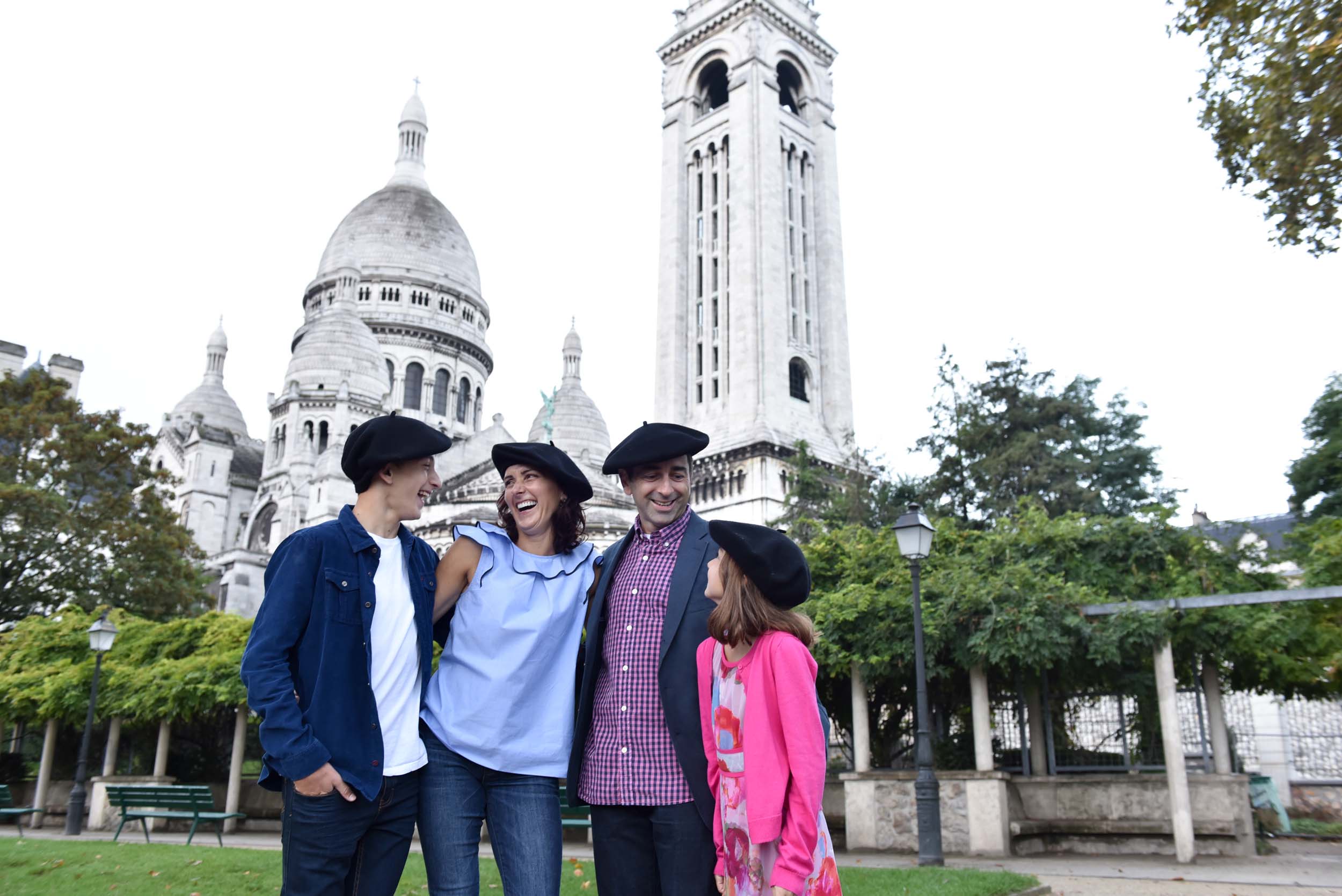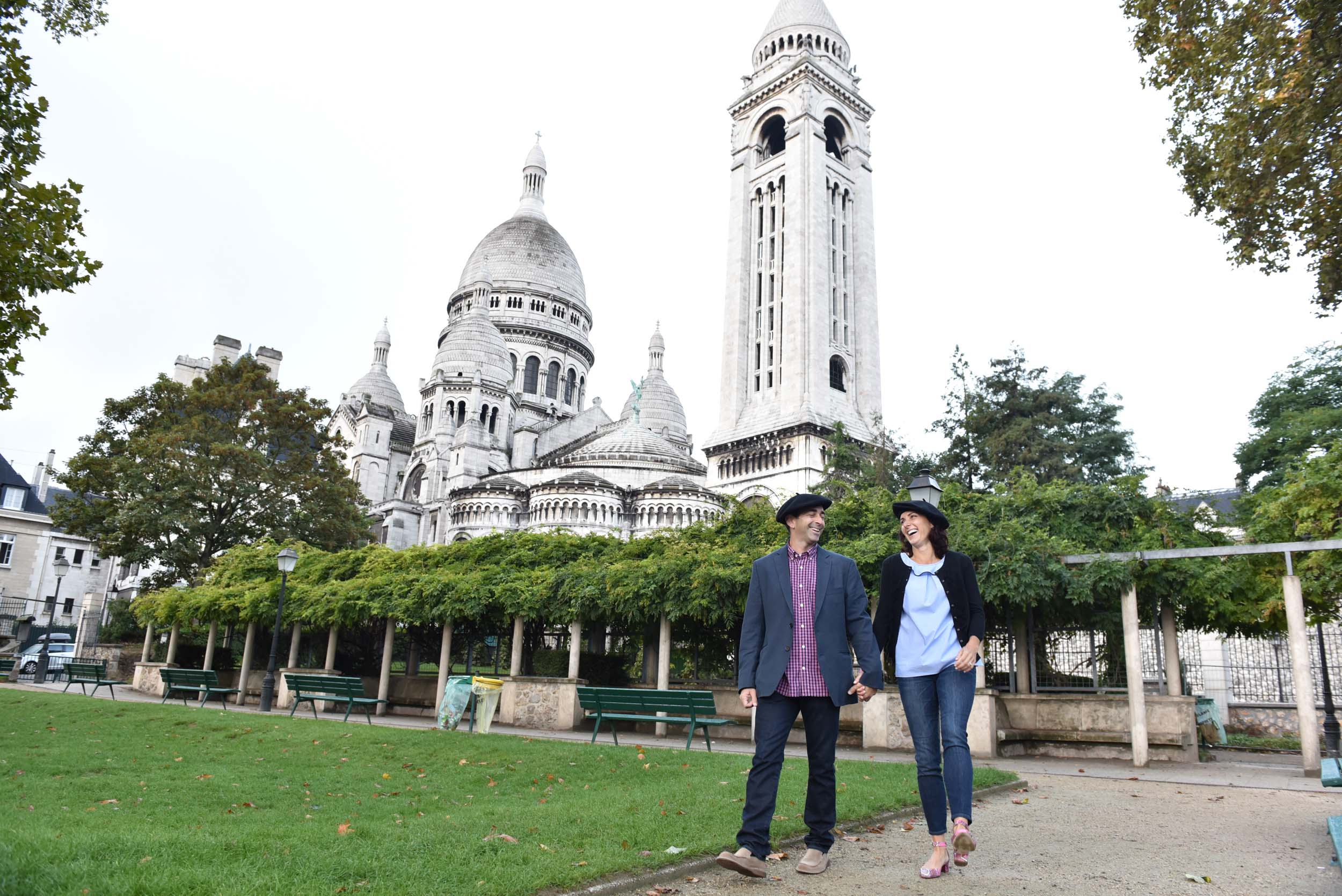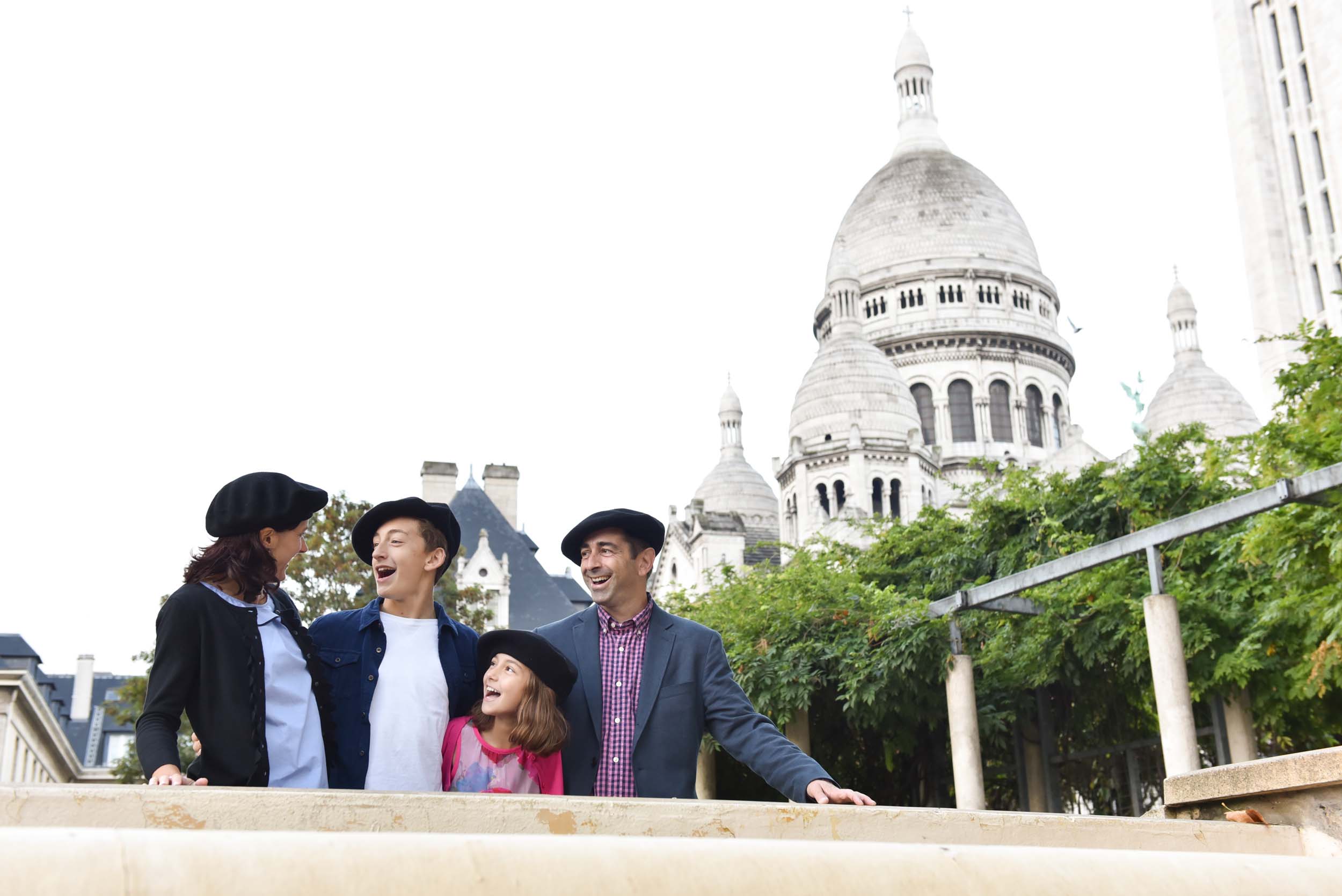 3. Eat some authentic French food
You are visiting one of the world's premier food destinations, so make sure to sample some real French food, preferably at one of the neighbourhood brasseries or bistros. If escargots are too adventurous for your crew, go for steak and frites, croque monsieur or crêpes. And don't forget the amazing desserts: pain au chocolat, crème brûlée or profiteroles…oh, my! To sample Paris' most famous ice cream, head to Île Saint-Louis, a small island behind Notre Dame, and look for Berthillon. Don't let the long line deter you – it moves rather quickly and the wait will be worth it.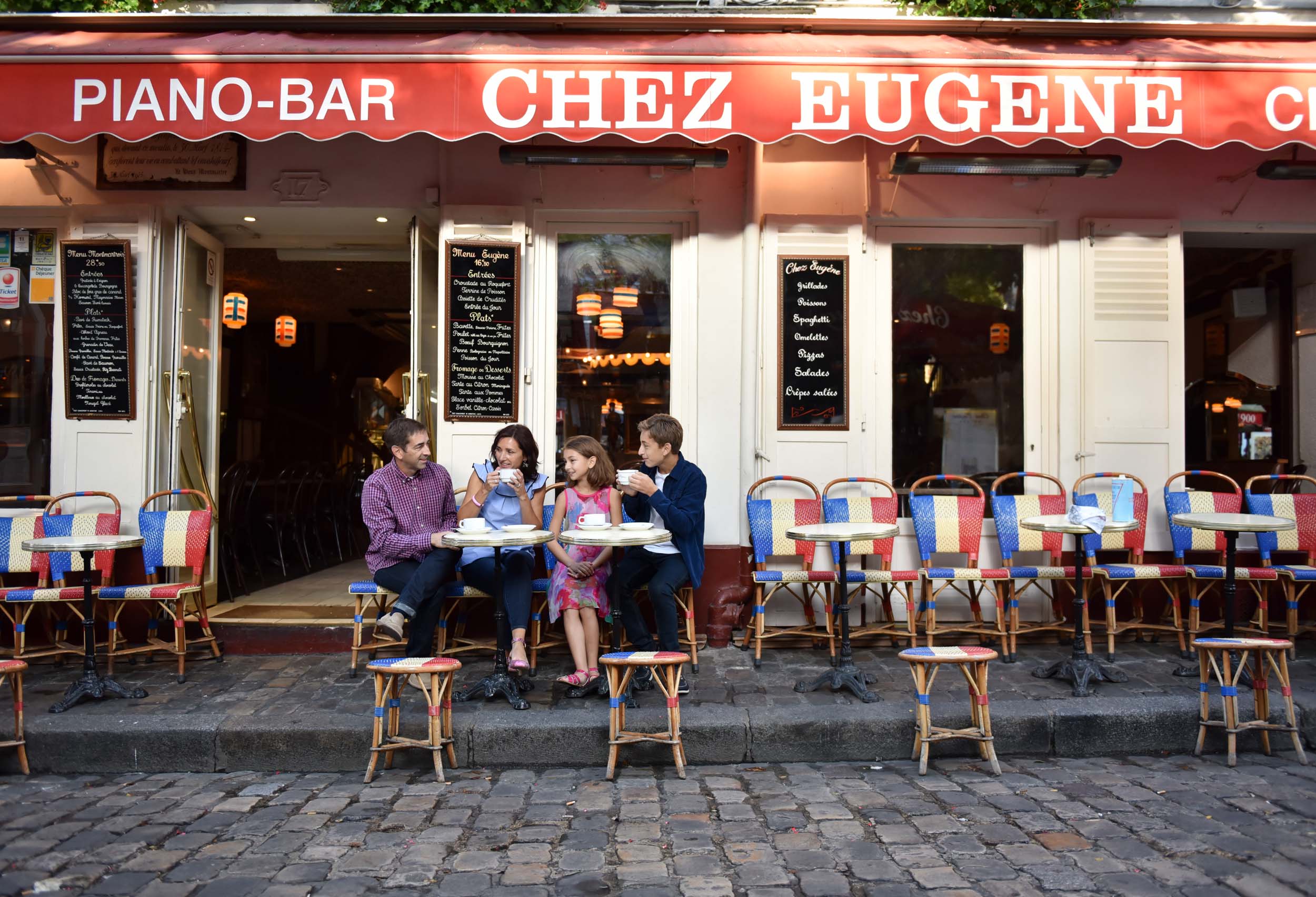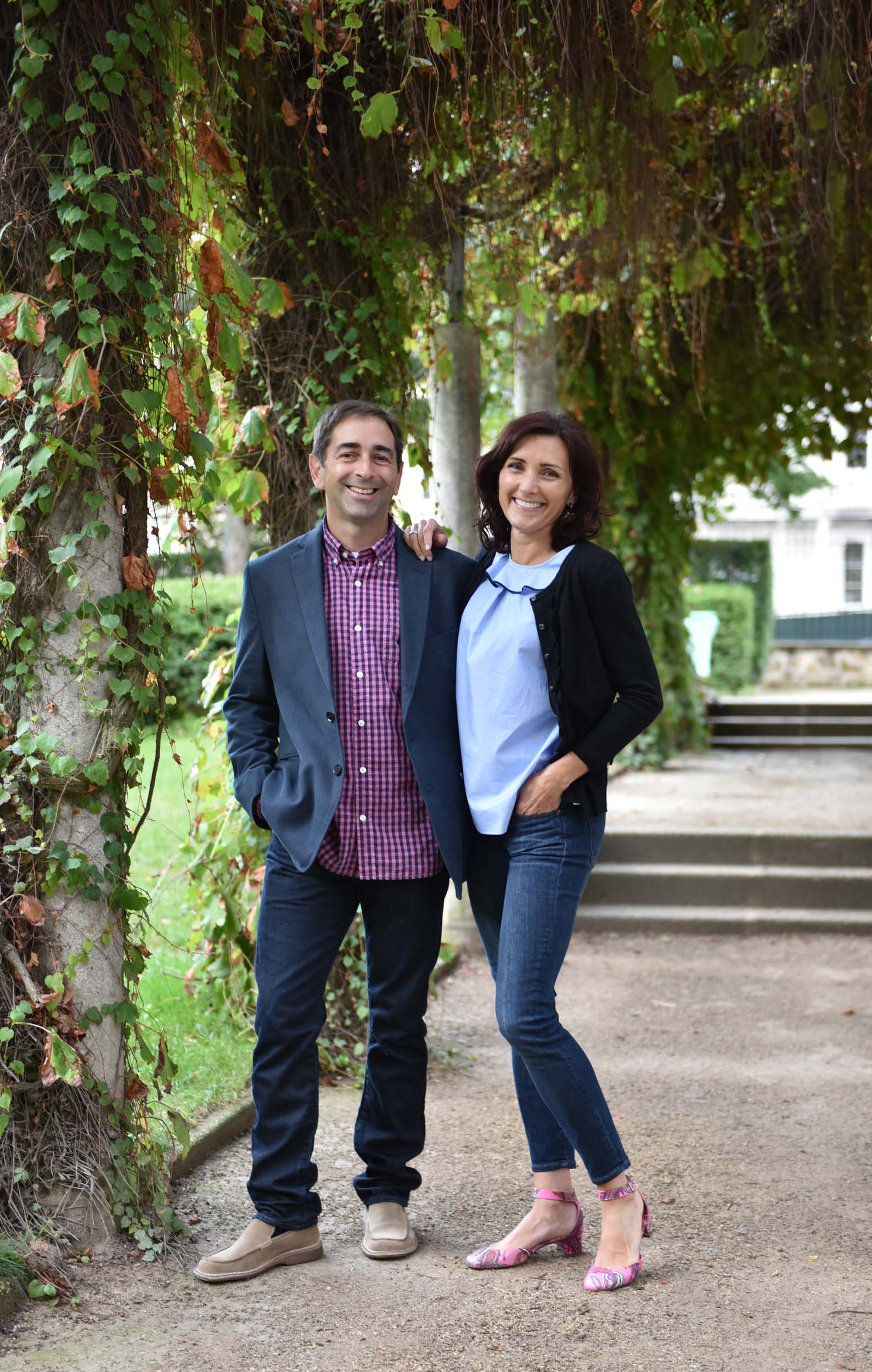 4. Visit (any) museum
Paris has a long list of incredible museums and you should really make time to visit at least one. Our 10-year-old daughter was dying to see the Mona Lisa "in real life," our teenage son is into contemporary art and my husband loves the Impressionists, so we visited the Louvre, Centre Georges Pompidou and Musée d'Orsay. If you are wondering about me, I love it all.
Paris museums are free the first Sunday of every month. Alternatively, consider purchasing the Paris Museum Pass, which gets you entrance to 50 museums and monuments in and around Paris. Best part: you can skip the lines.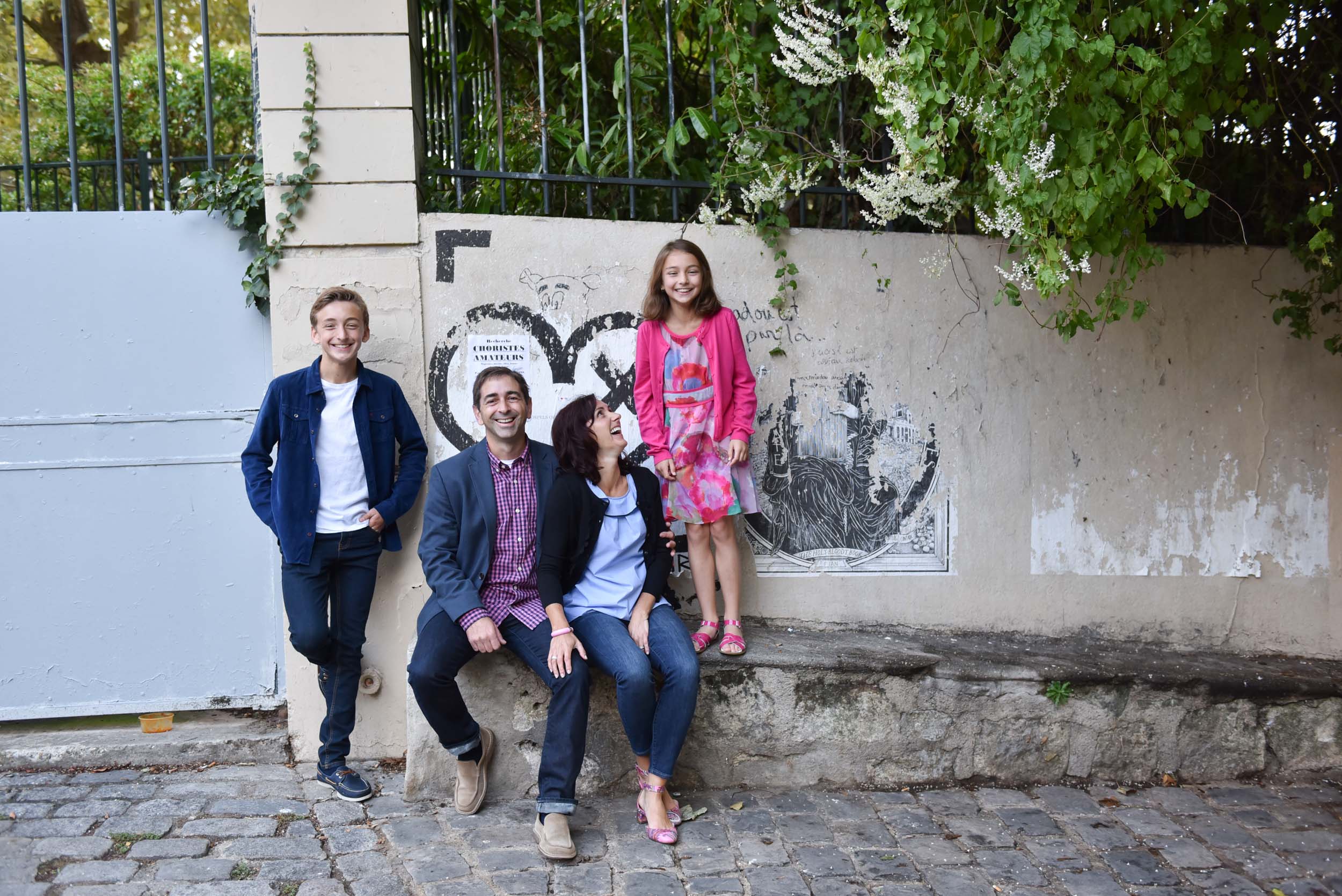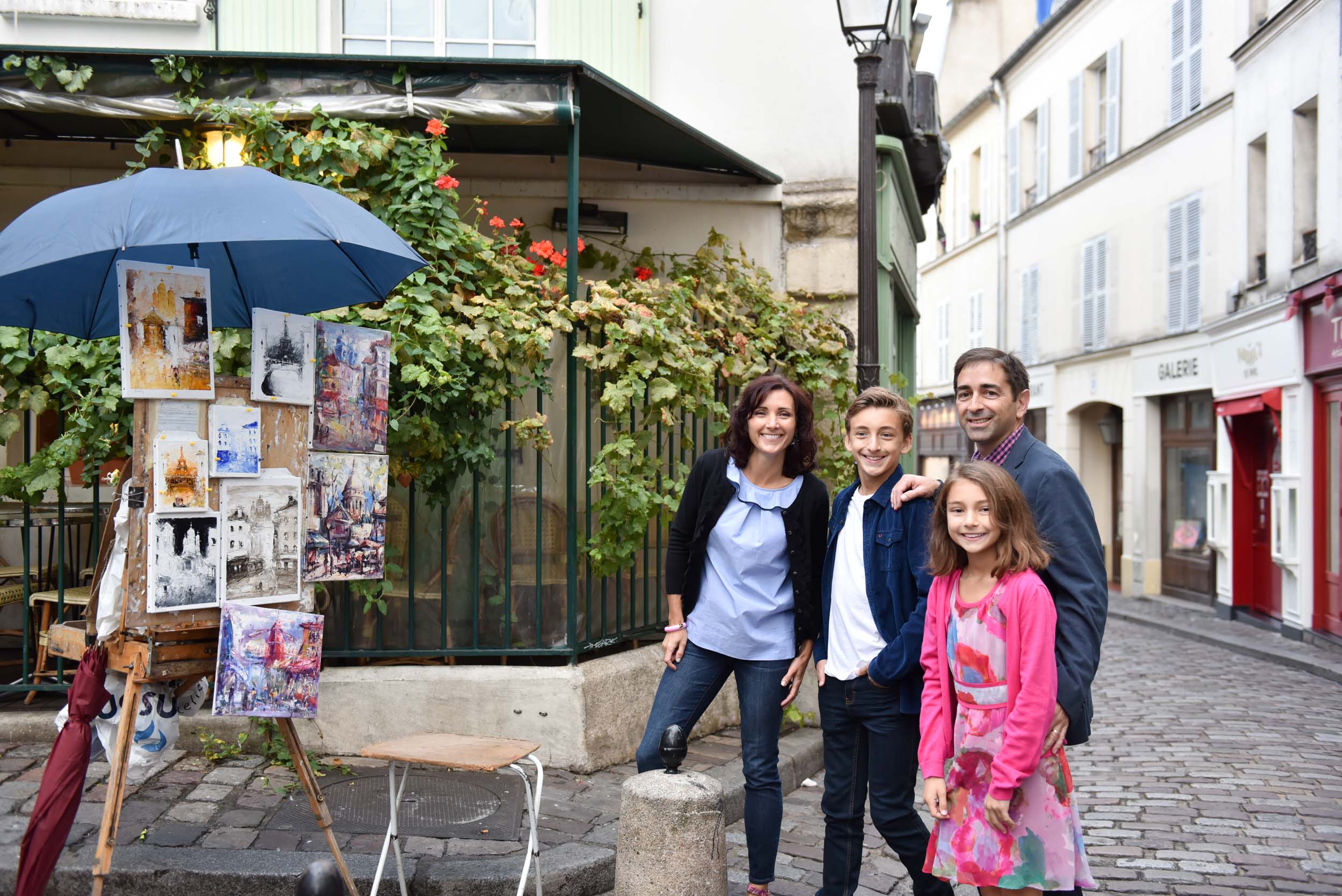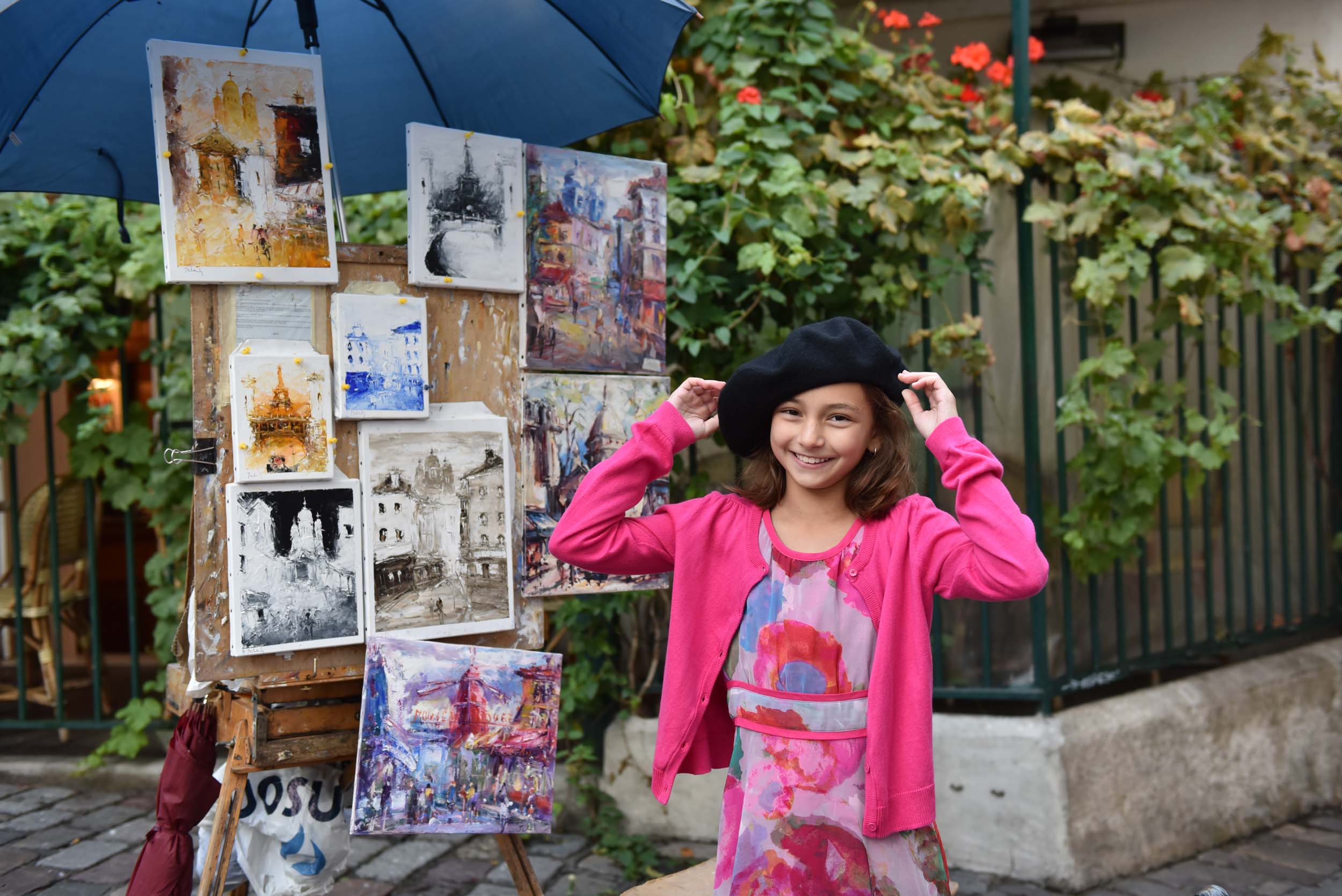 5. Take the metro
We try to take public transportation at least once whenever we travel. It is a great way to experience the "everyday life" and local vibe of your destination. In the case of Paris, the metro is also the most efficient way to get around the city, so we embraced it, even the one time we almost got swept away in the morning rush hour. As another bonus, many Paris metro stations have unique and beautiful designs. We kept a list of our favourites and it was fun to see what our next stop would bring. Abbesses in Montmartre was our top pick, even though we had to climb 200 stairs to get out…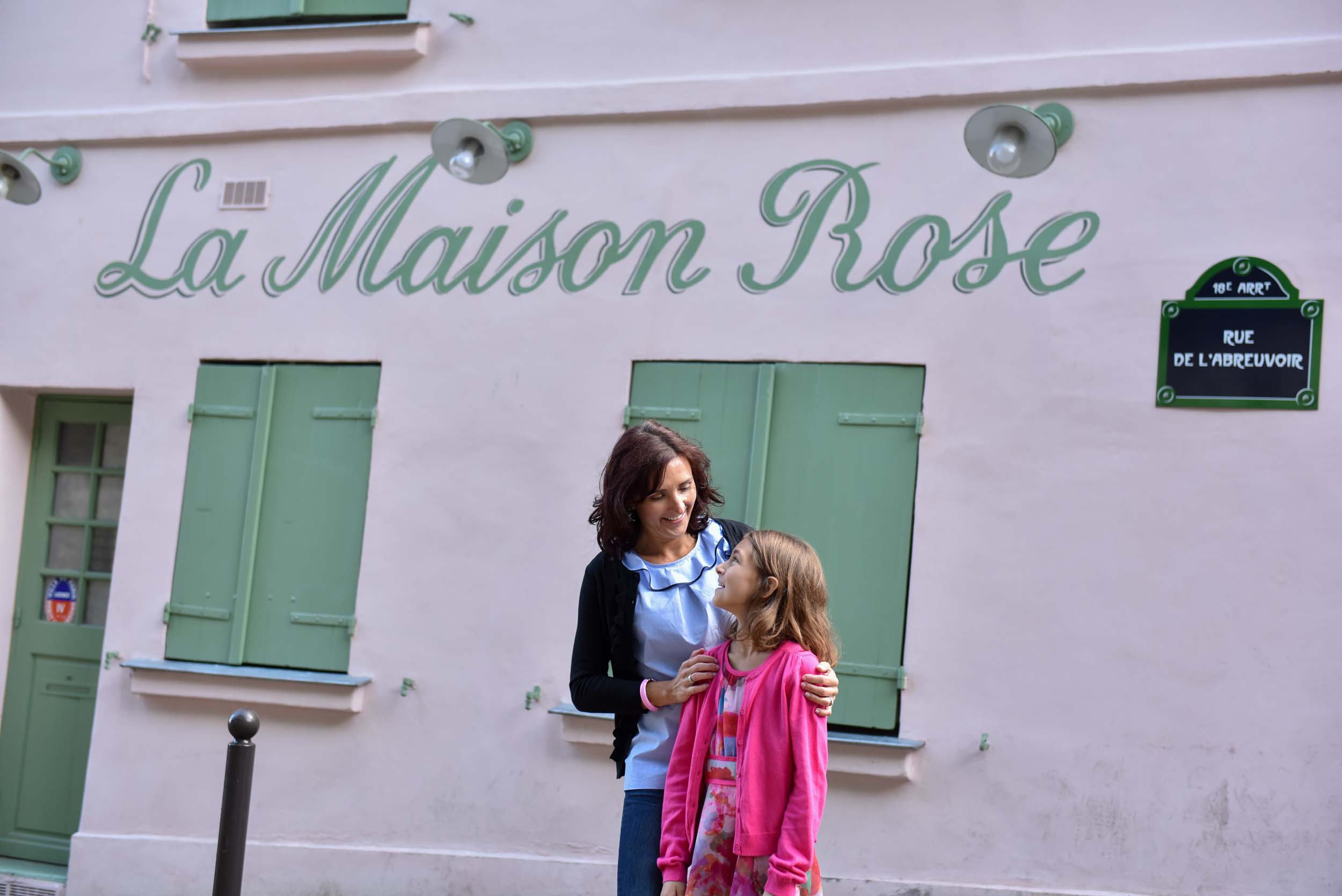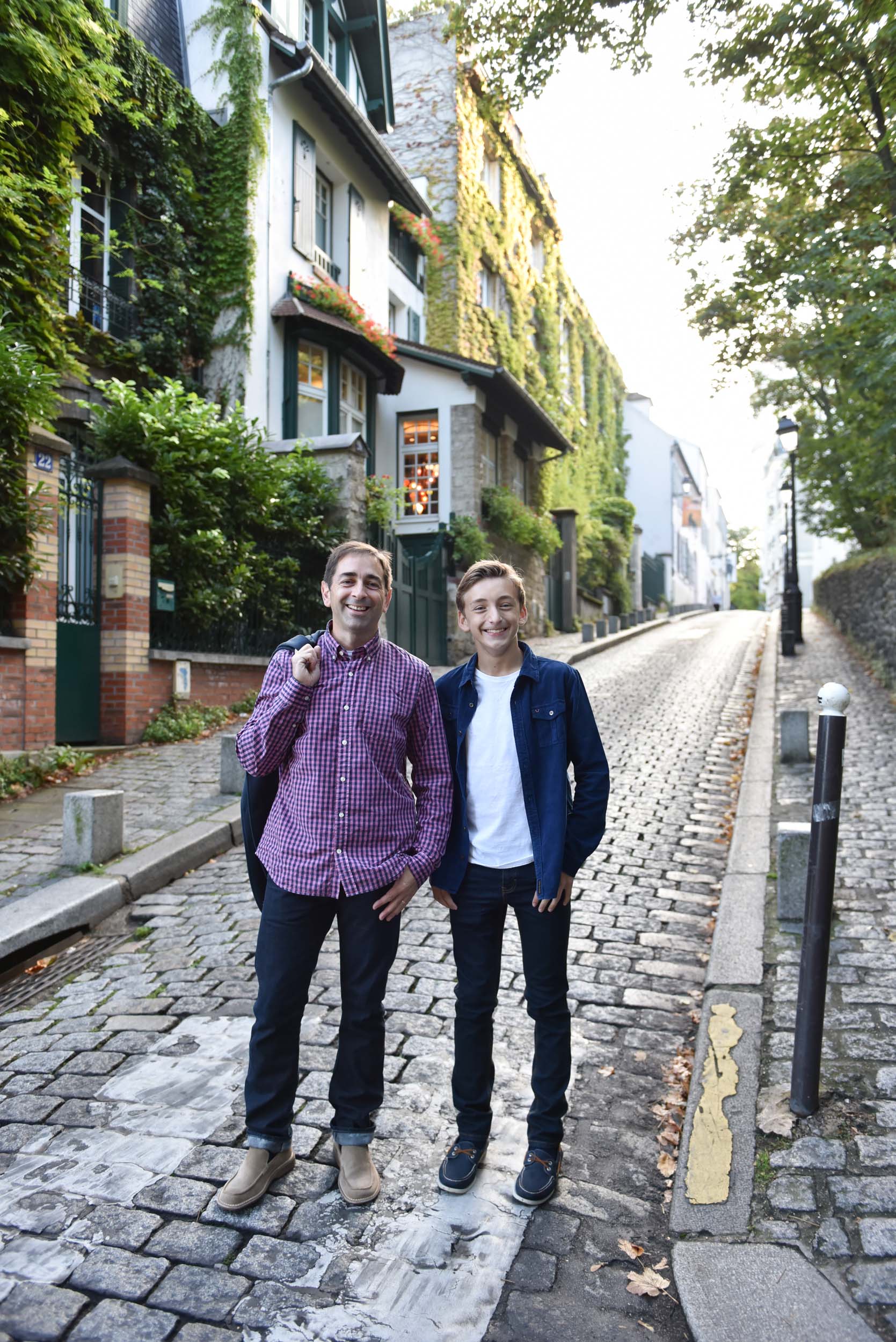 6. Take a family selfie at the I Love You Wall
Speaking of the Abbesses metro stop in Montmarte…for a slightly more off the beaten path, but very memorable experience, visit the Le mur des je t'aime, the I Love You Wall, which is located right outside the metro station in a small garden. The wall is designed with 612 blue tiles which carry the words "I love you" 311 times in 250 languages! It was a great place to take a family selfie and a fun spot to observe the many couples who came to take their picture with a unique and oh-so-romantic background.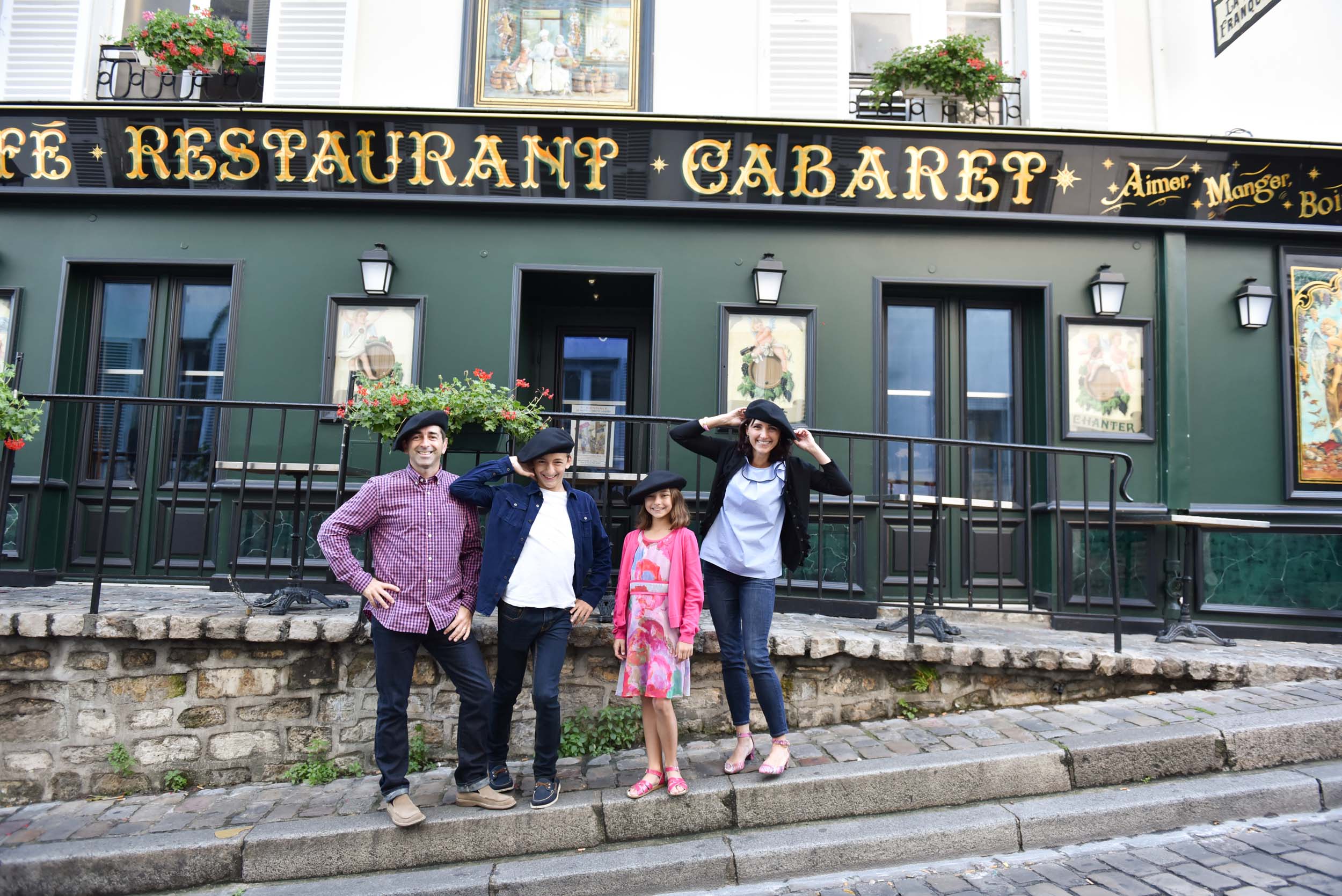 Our favourite souvenir? Our family photos which Krystal took for us in Montmartre. We loved our Flytographer experience and working with her!
---
Vera H. is the co-founder of a mom-focused marketing consultancy and created MomForce, a unique mom advisory panel. Vera has always loved travel and learning about new places and cultures. She takes pride in her role as the family travel director, enthusiastically researching and planning their travel adventures. Regardless of the destination, Vera's family likes to wander off the beaten path, seeking unique sights and experiences to make their travels especially memorable.
See more: family – kids – Paris – Travel Guide