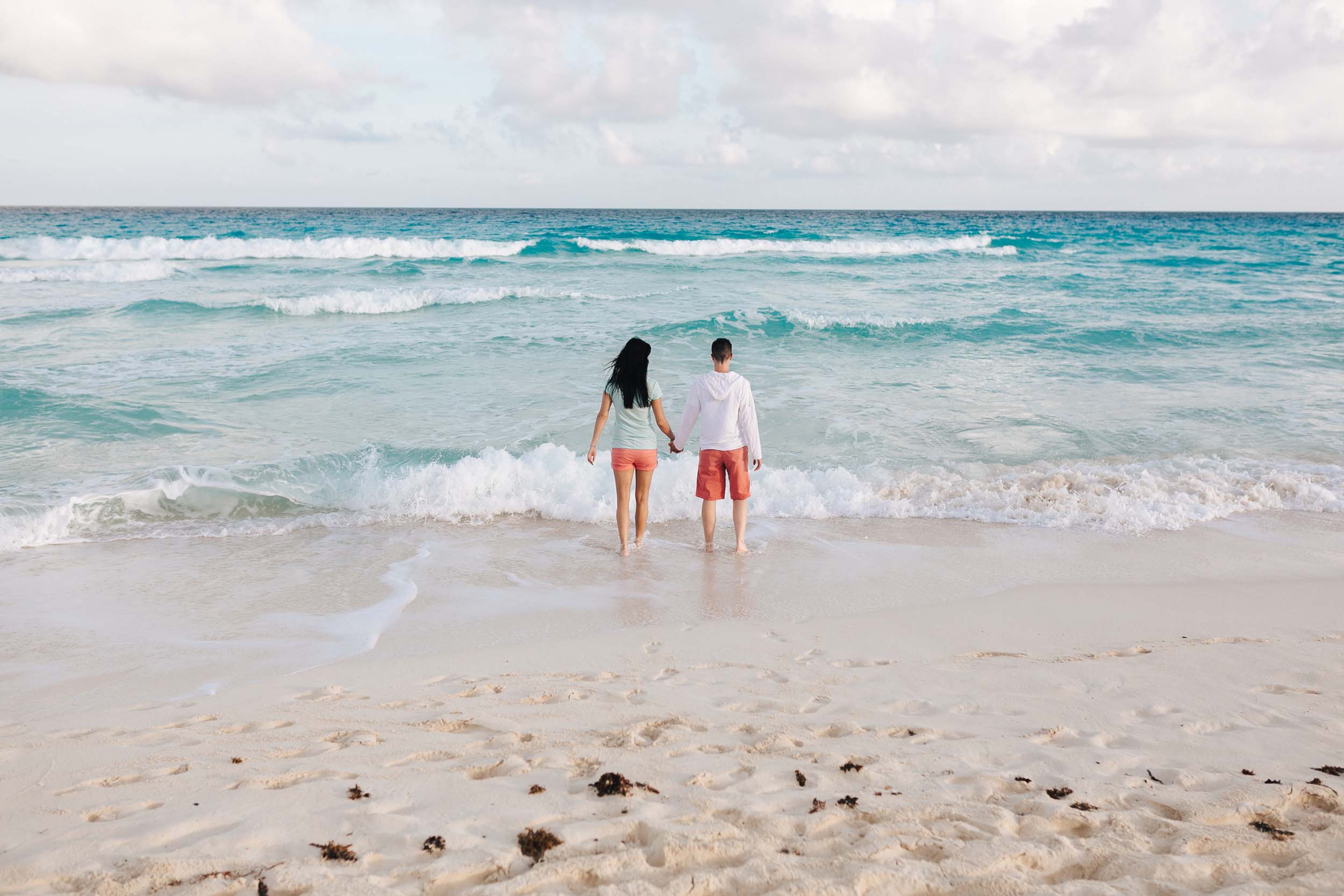 A vacation to Cancun with friends presented the perfect opportunity for a gorgeous surprise proposal. Read on for all the adorable details.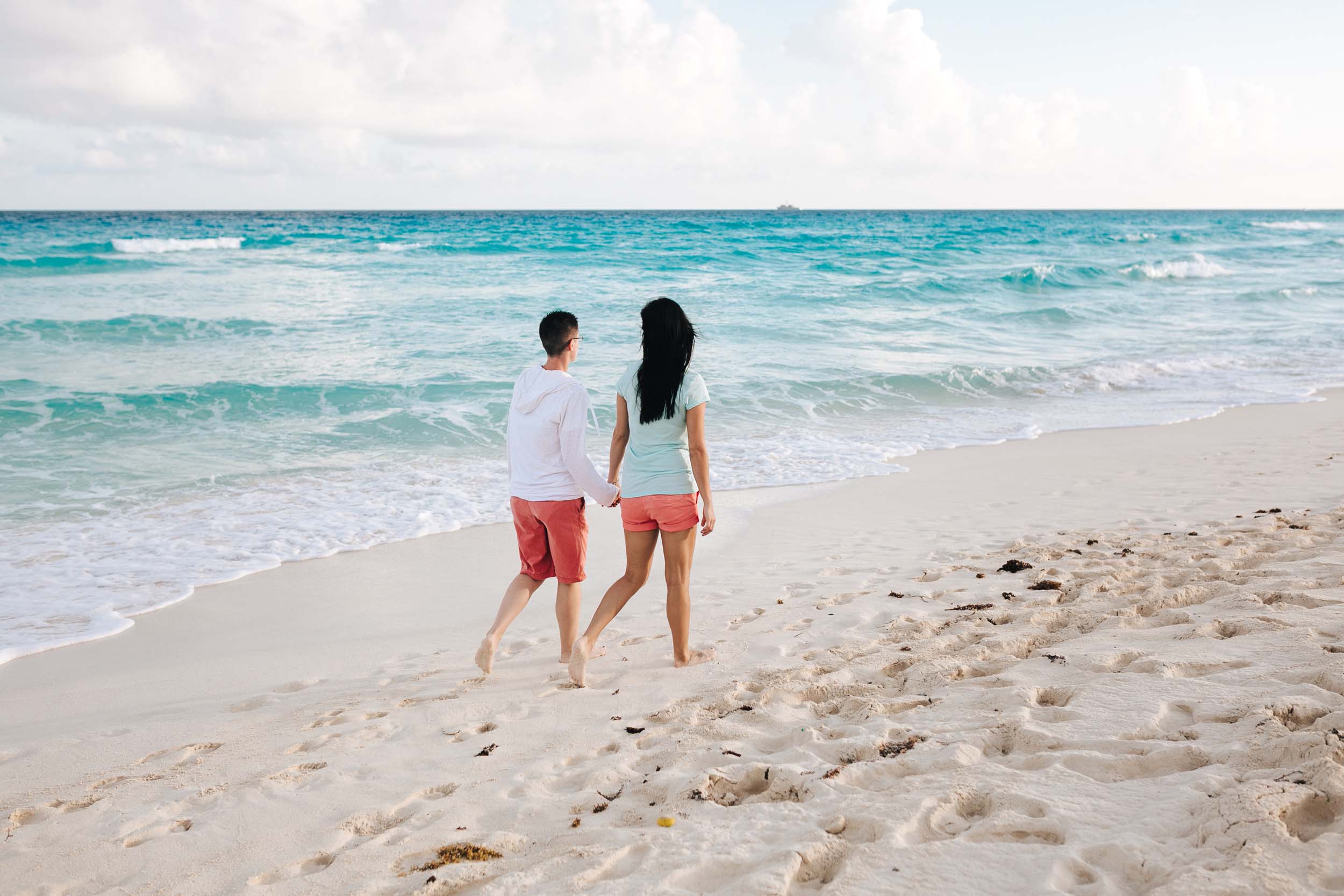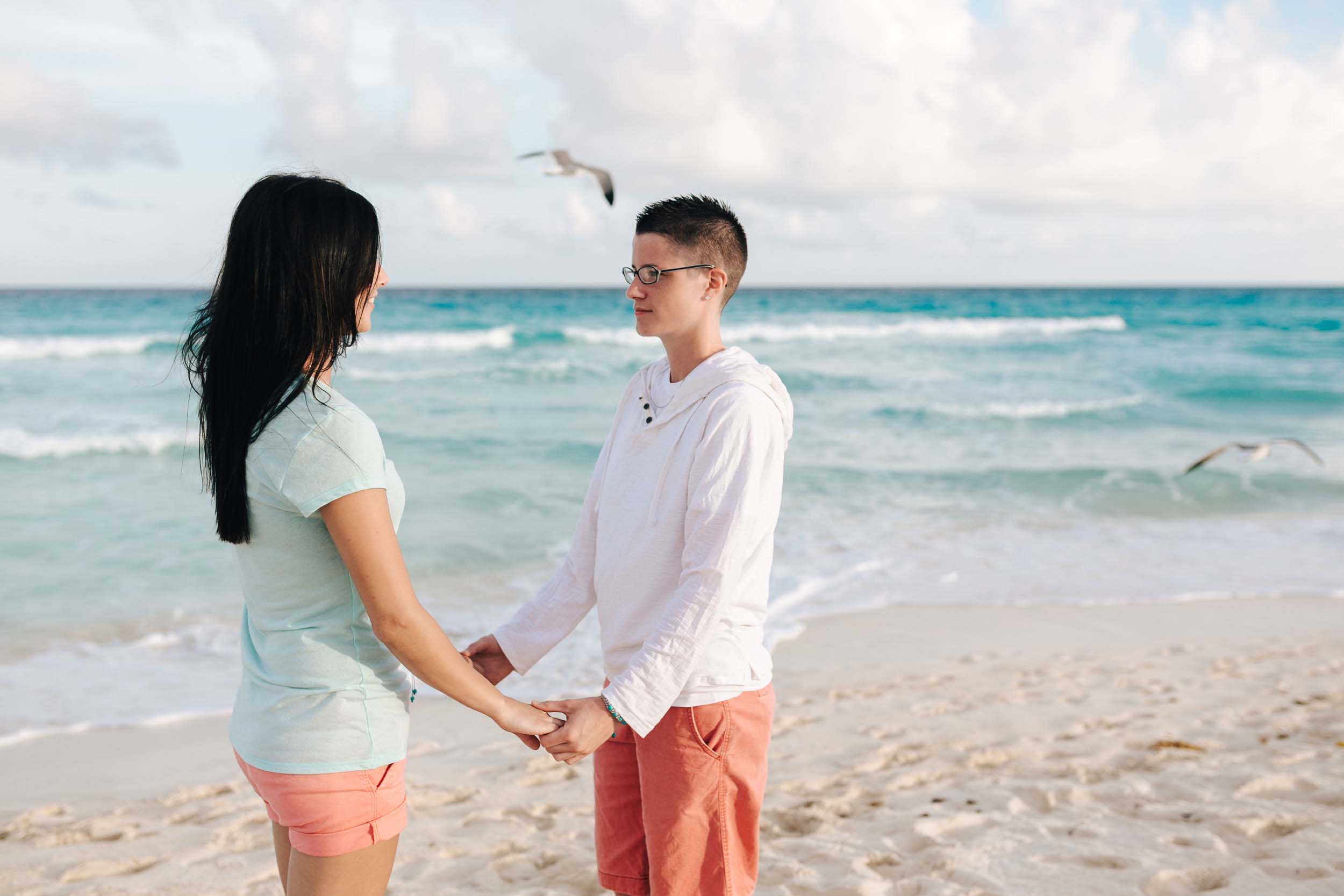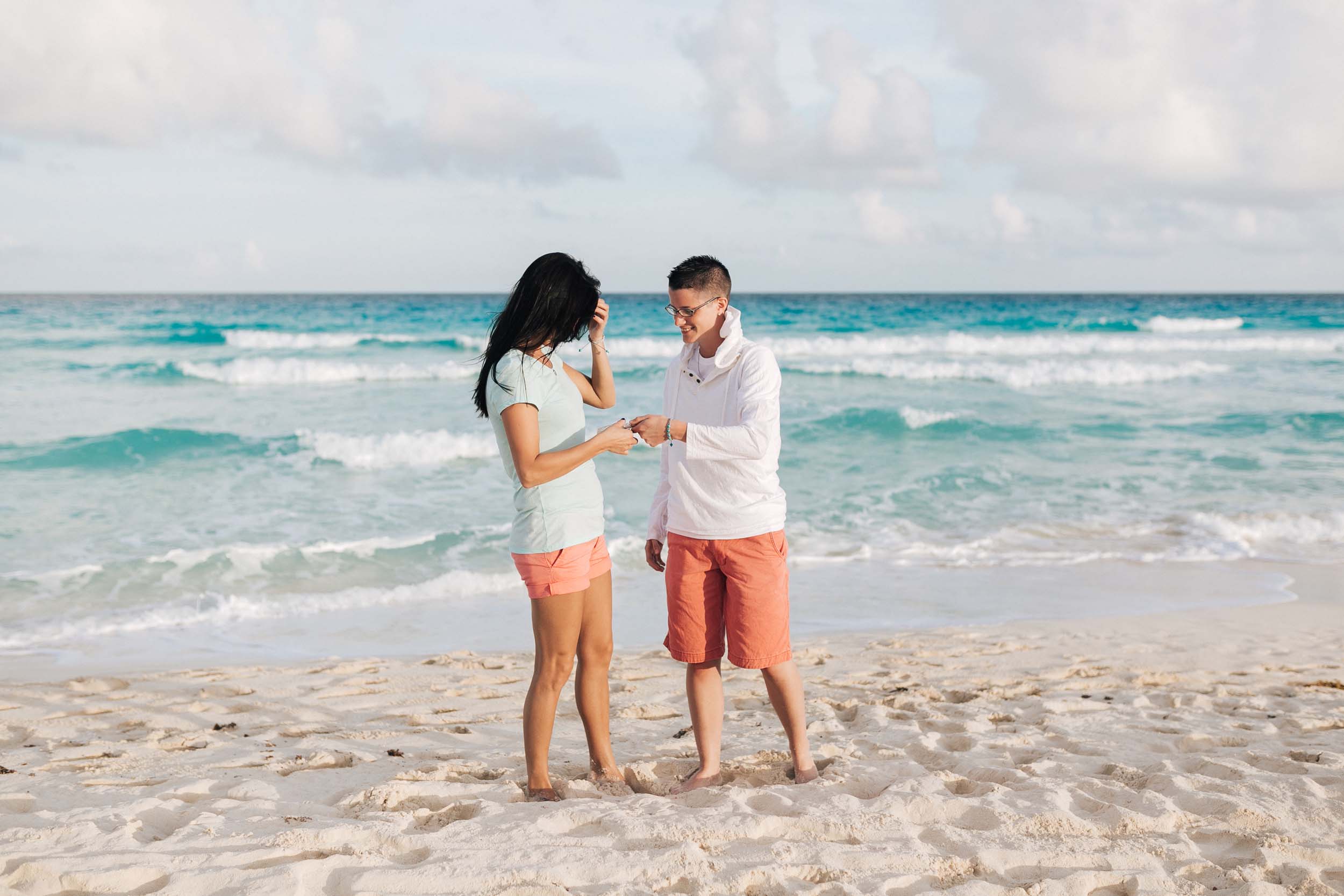 THEIR LOVE STORY
"I was at karaoke one night at a pub with one of my really good friends. She randomly looked at me in the oddest way. She was like, oh my word, you need to meet my cousin. I saw a picture of her. From that point on, I began messaging Erica here and there. Ever since, we have been inseparable and living our dream together. We love looking back to how we met and the day we met."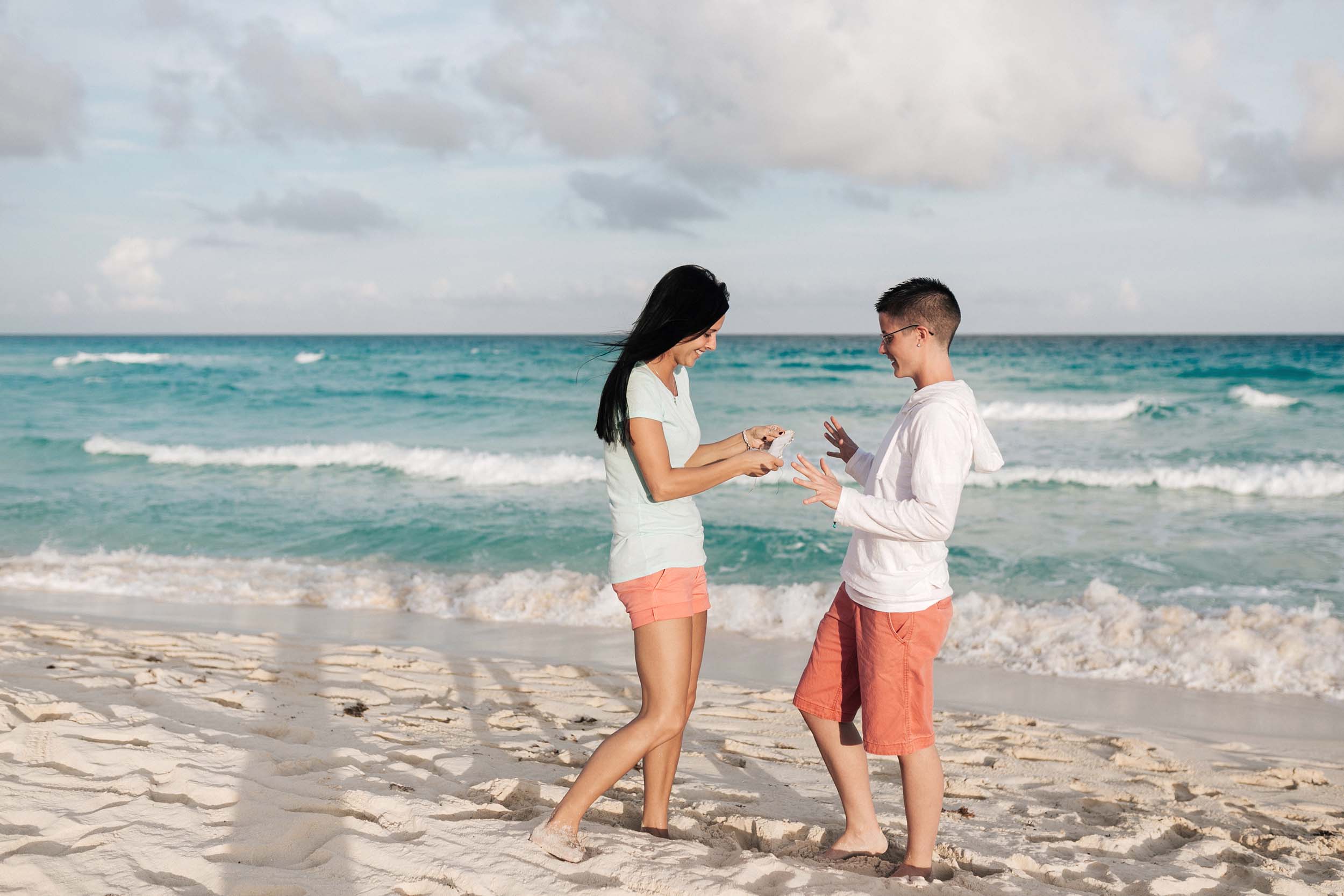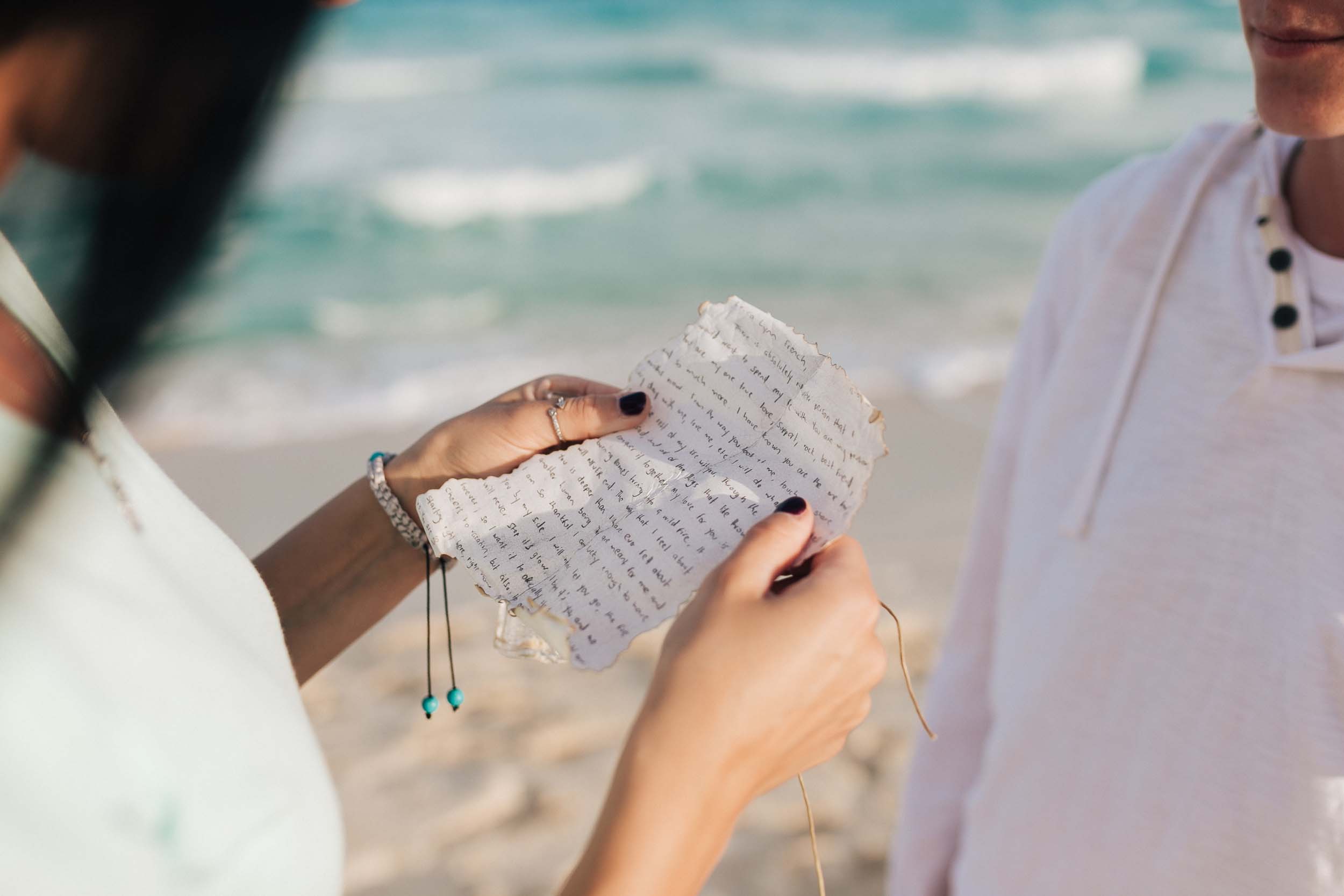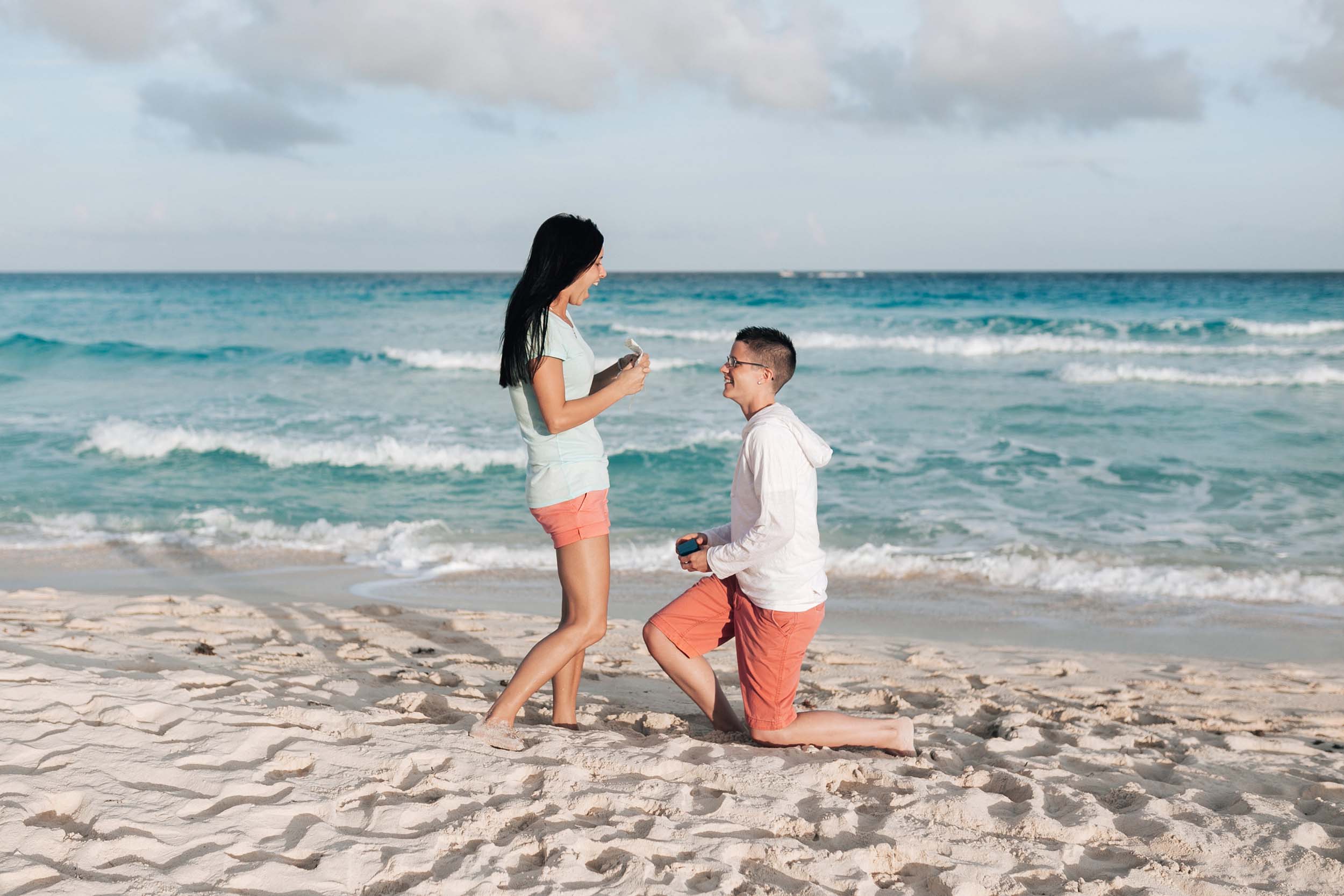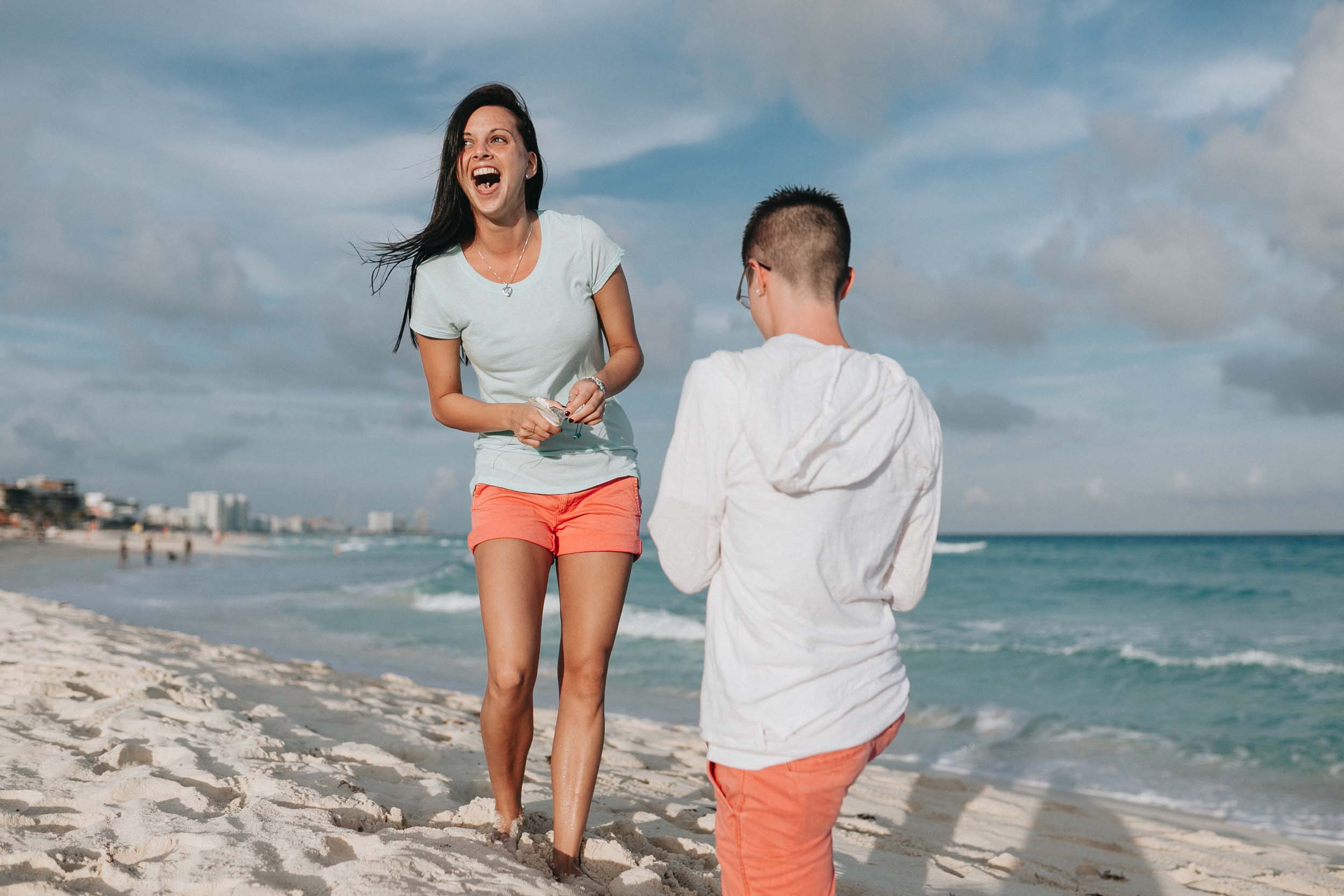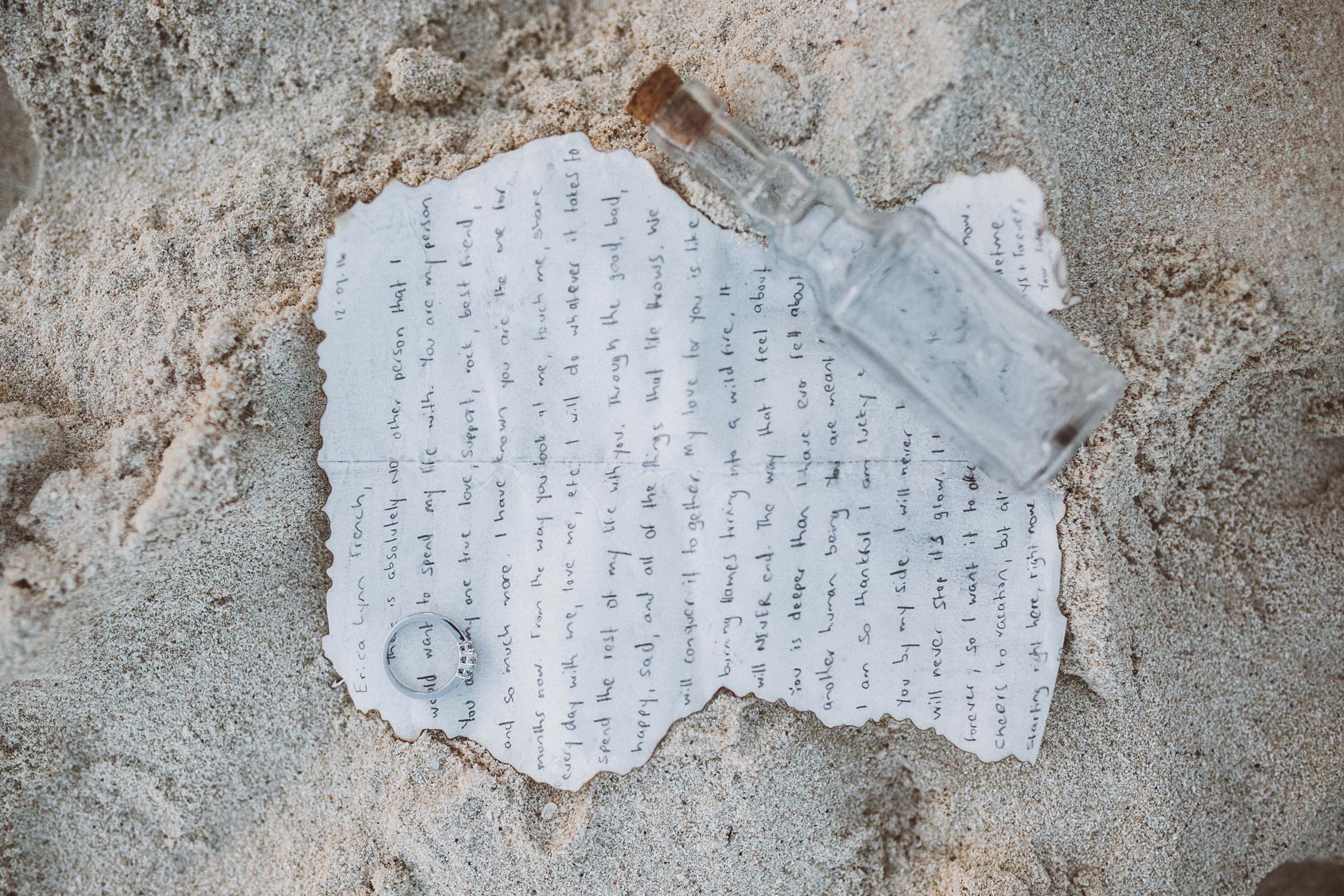 HOW DID YOU KNOW SHE WAS 'THE ONE'?
"I knew she was the one in the first nine months. She was different than any other person I had been with. Our families love one another, which was a first for me. Erica has a beautiful daughter who I love with all of my heart and I knew I never wanted to be without these two girls, so I picked out a ring. I kept it safe, knowing I would find the right time later on down the road."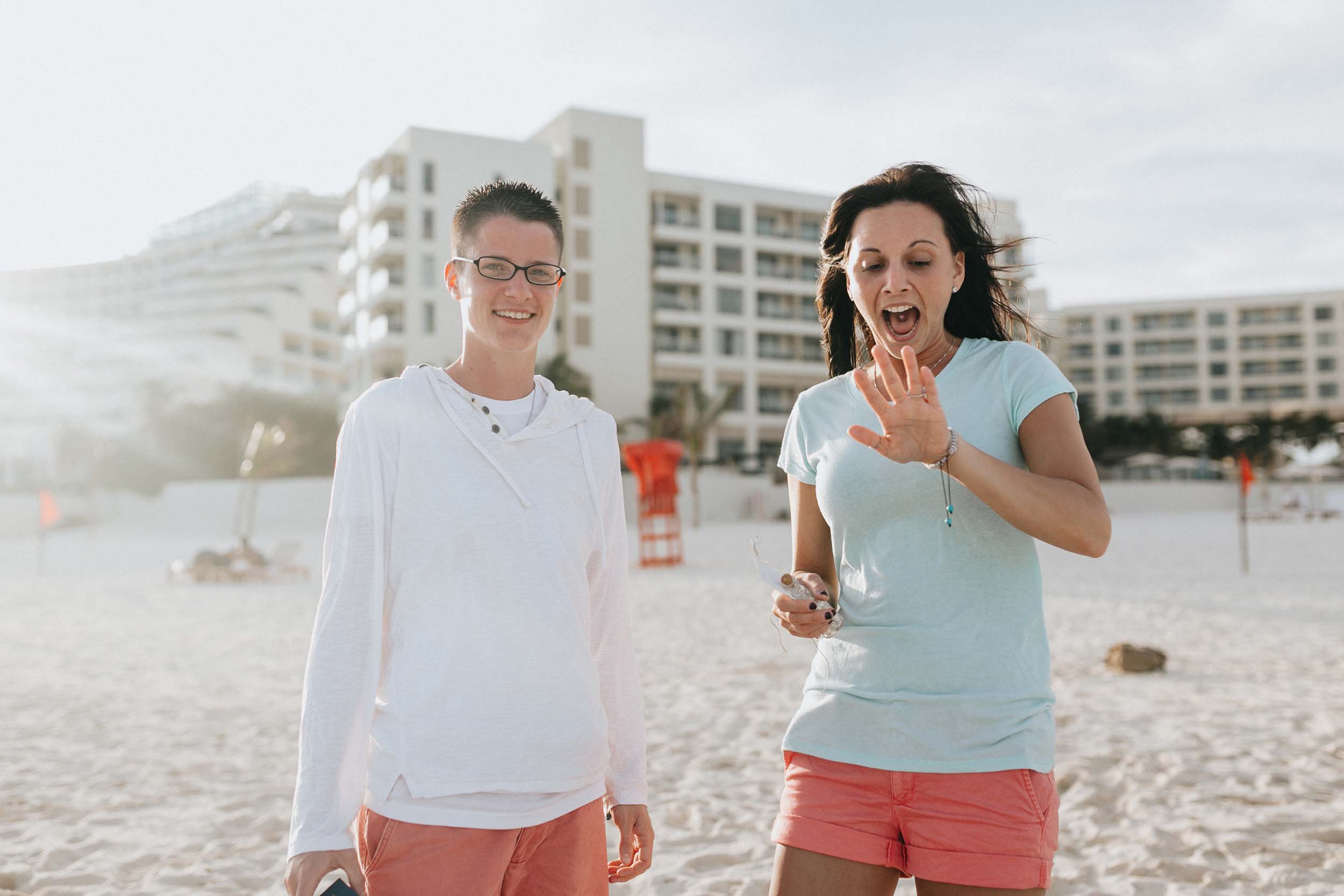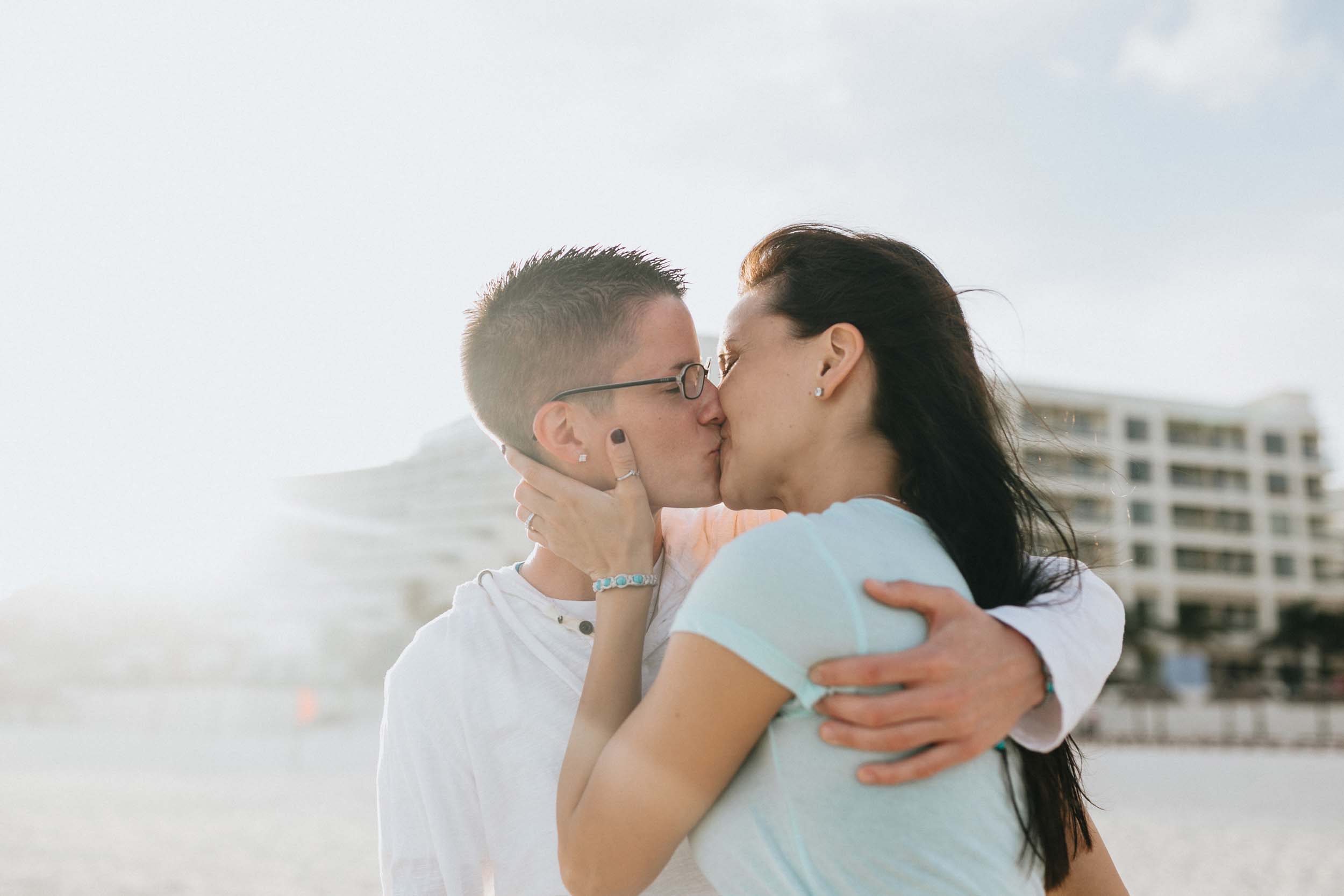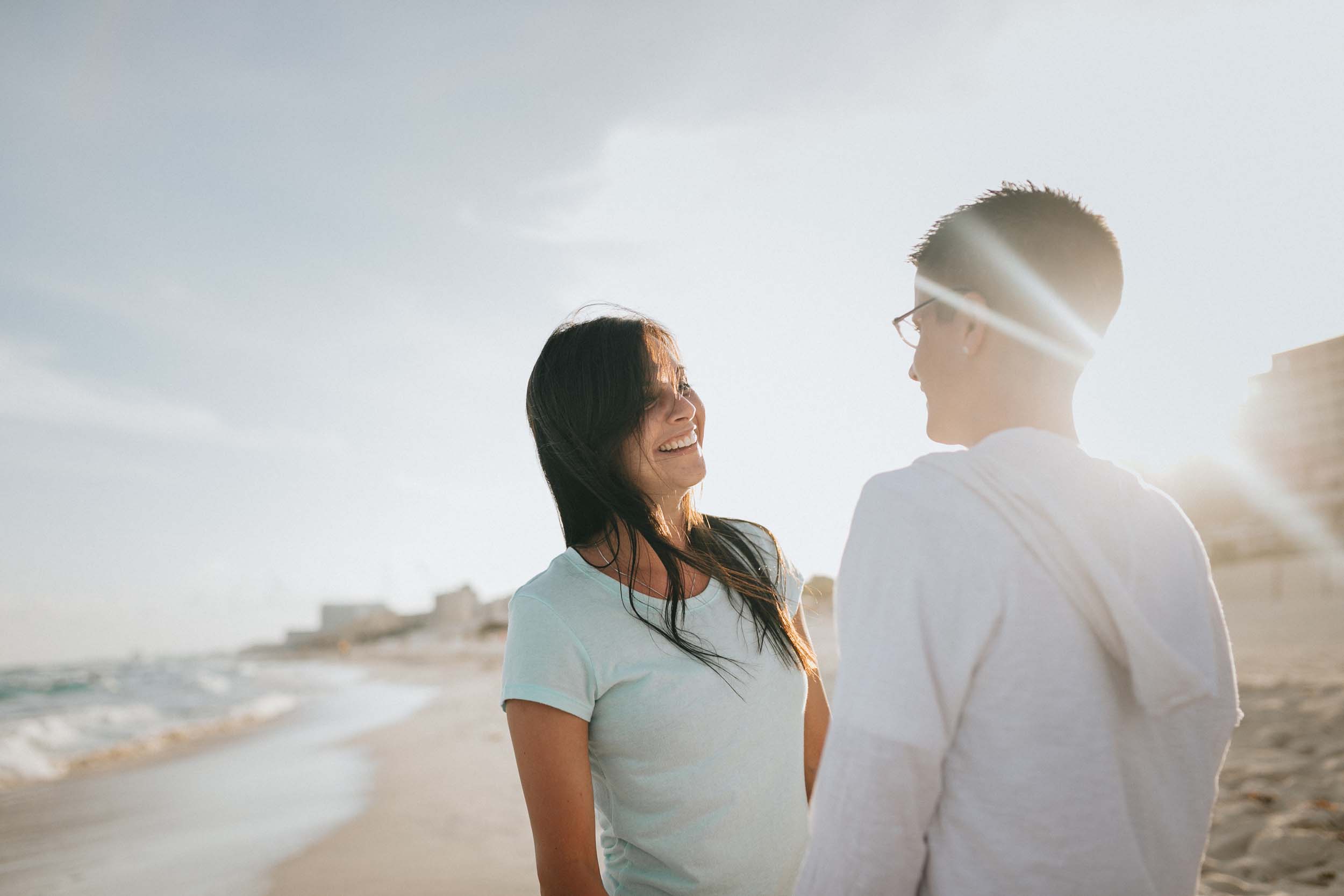 HOW DID YOU SELECT THE PROPOSAL LOCATION?
"In January of 2016, my friend Scott asked us to go to Cancun. I had been before and Erica had not. Instantly I thought, this is going to be the best place for me to ask Erica to spend the rest of her life with me. It was extremely hard for me to keep this secret from Erica."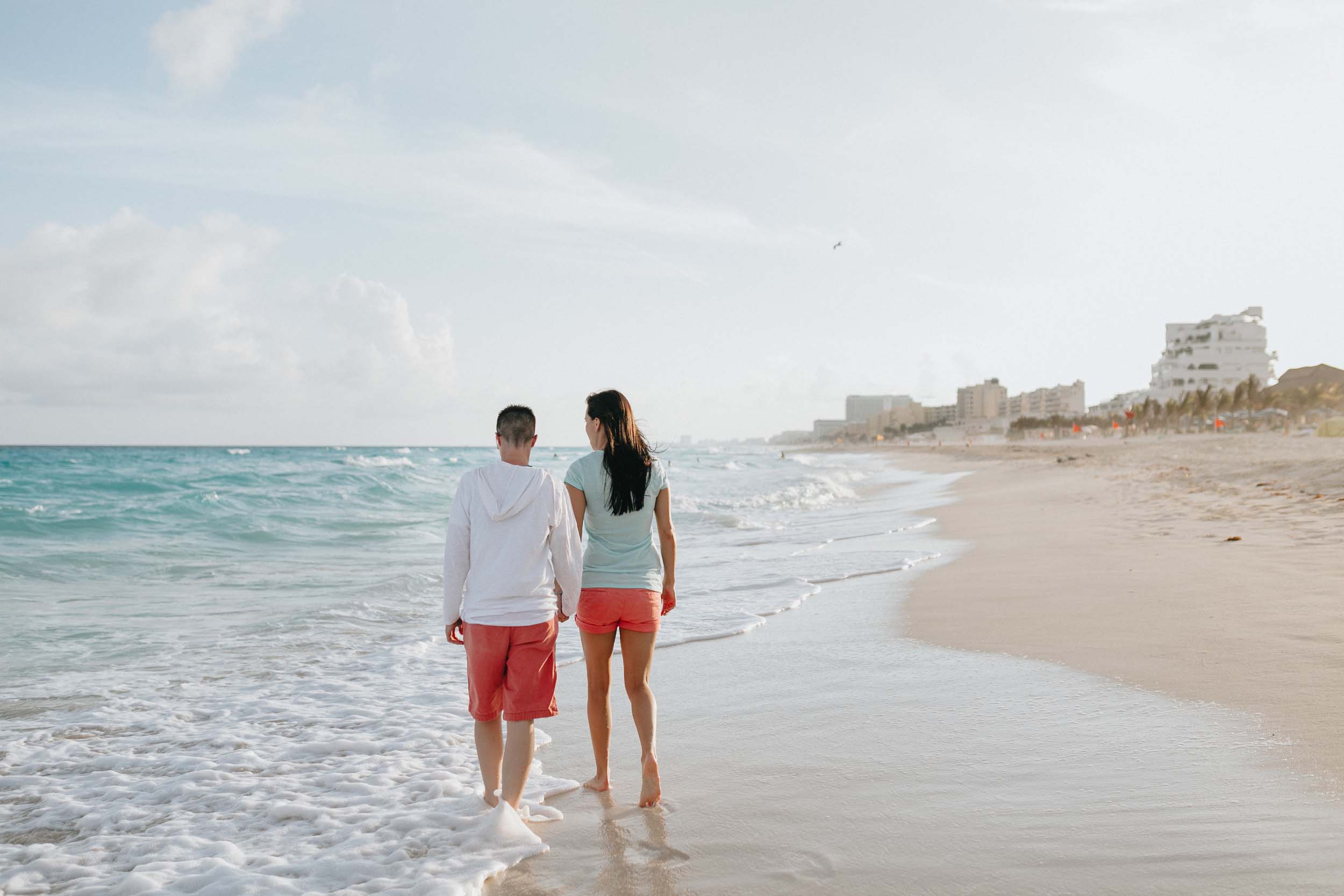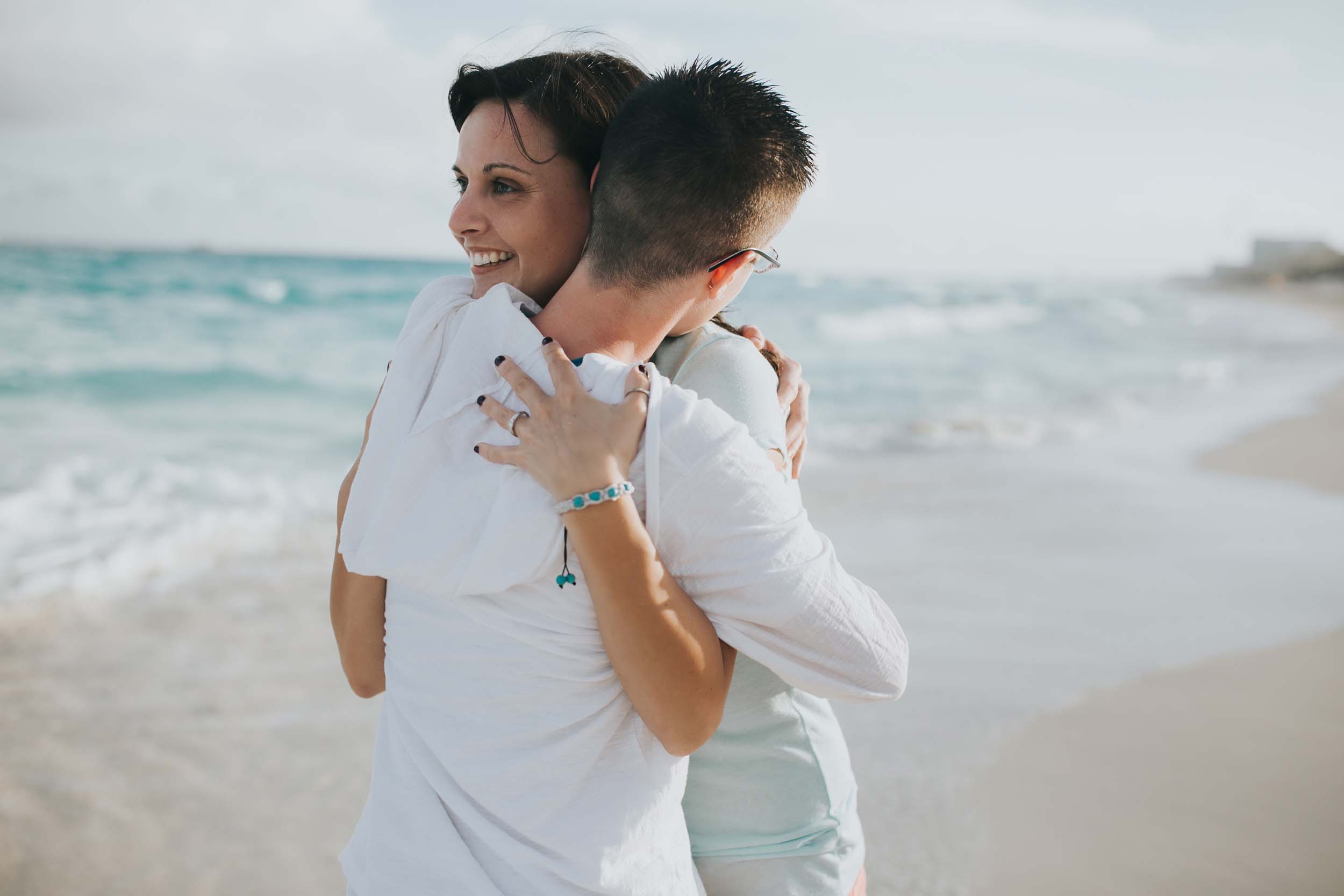 THE BIG DAY!
"It was a very memorable experience from A-Z. I watched a lot of proposal videos and I knew I wanted to propose on the beach. I got ideas from each video and each story that I read. I then put it all together and made it my proposal. It was the proposal of my dreams. I would have never dreamed of anything more amazing."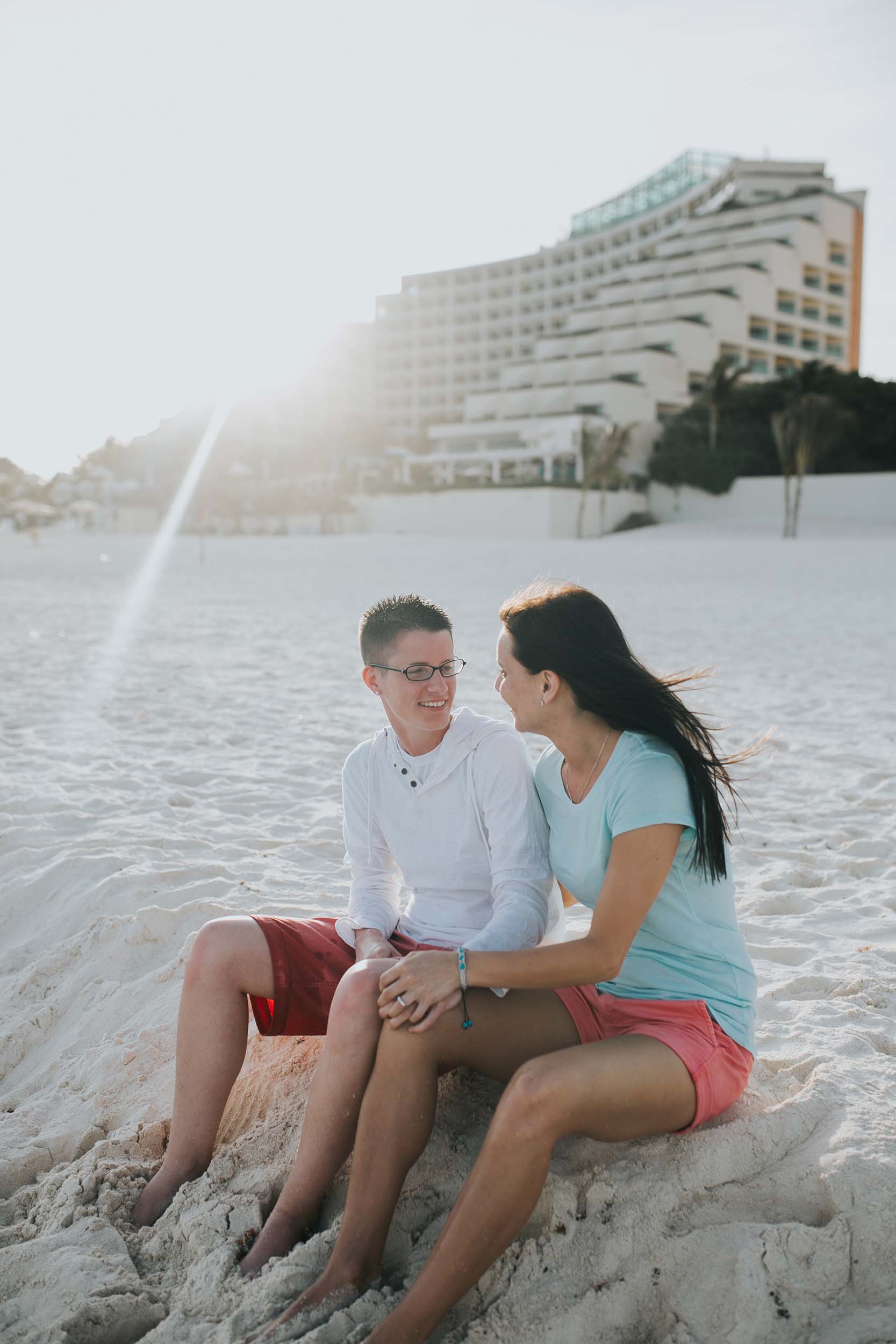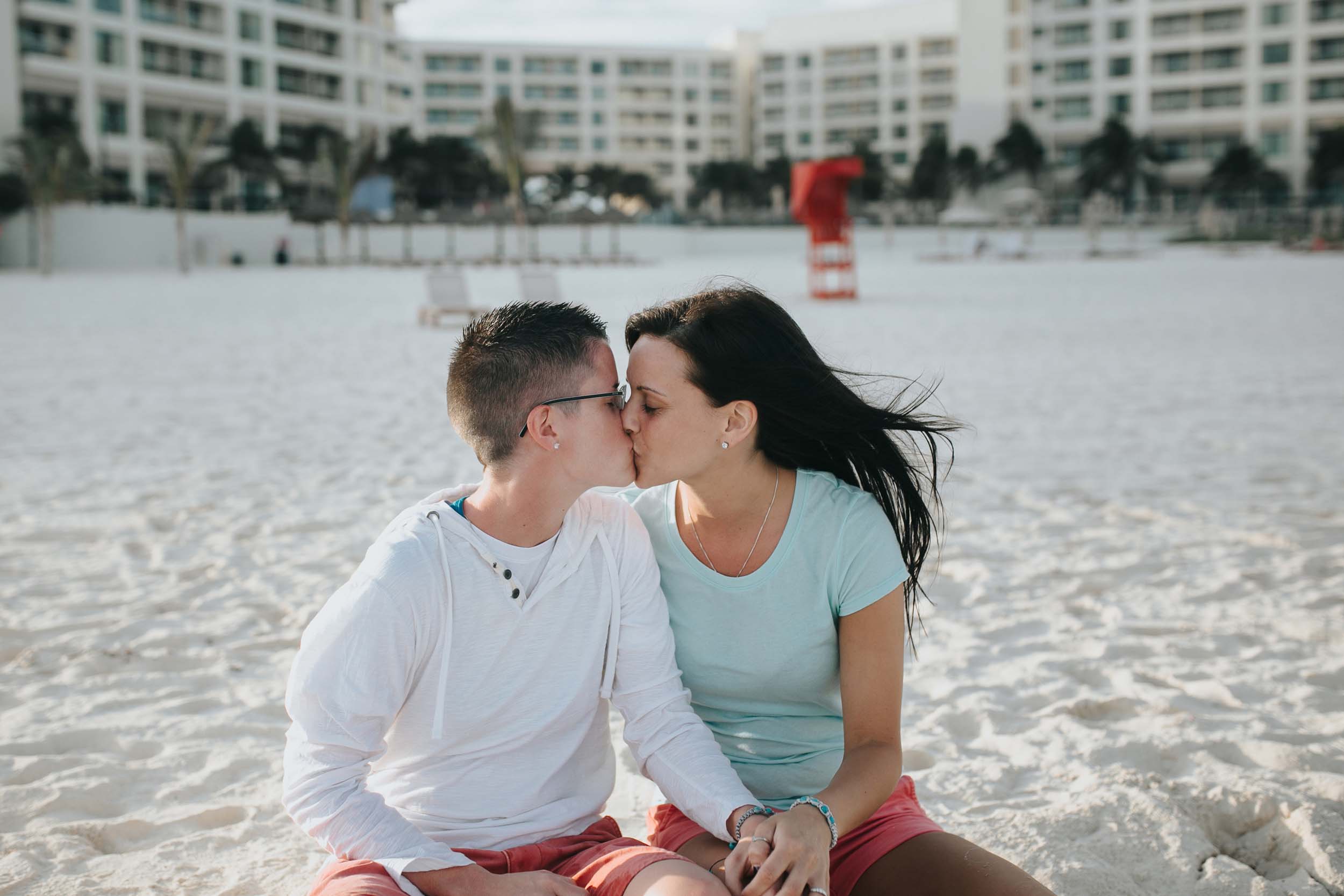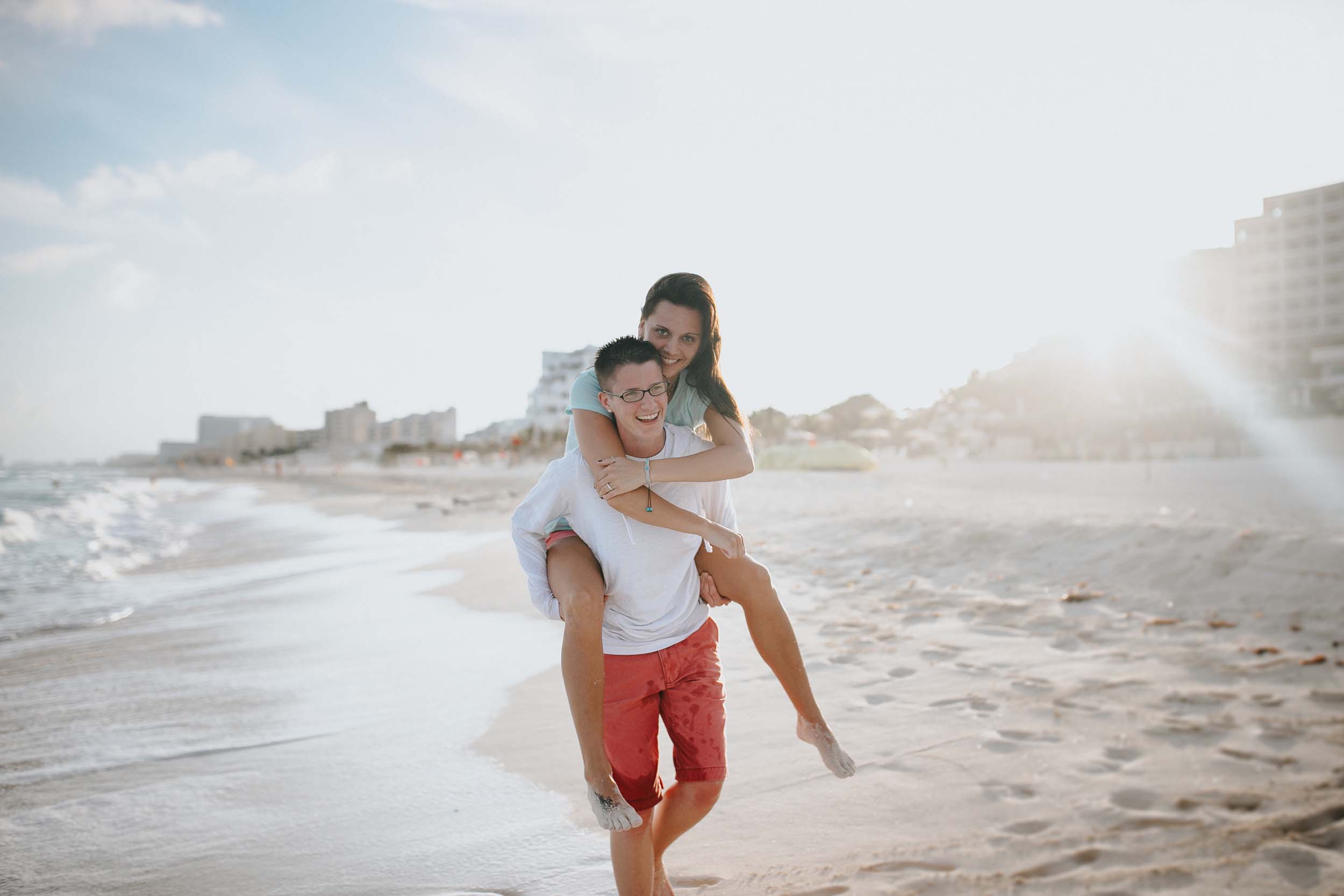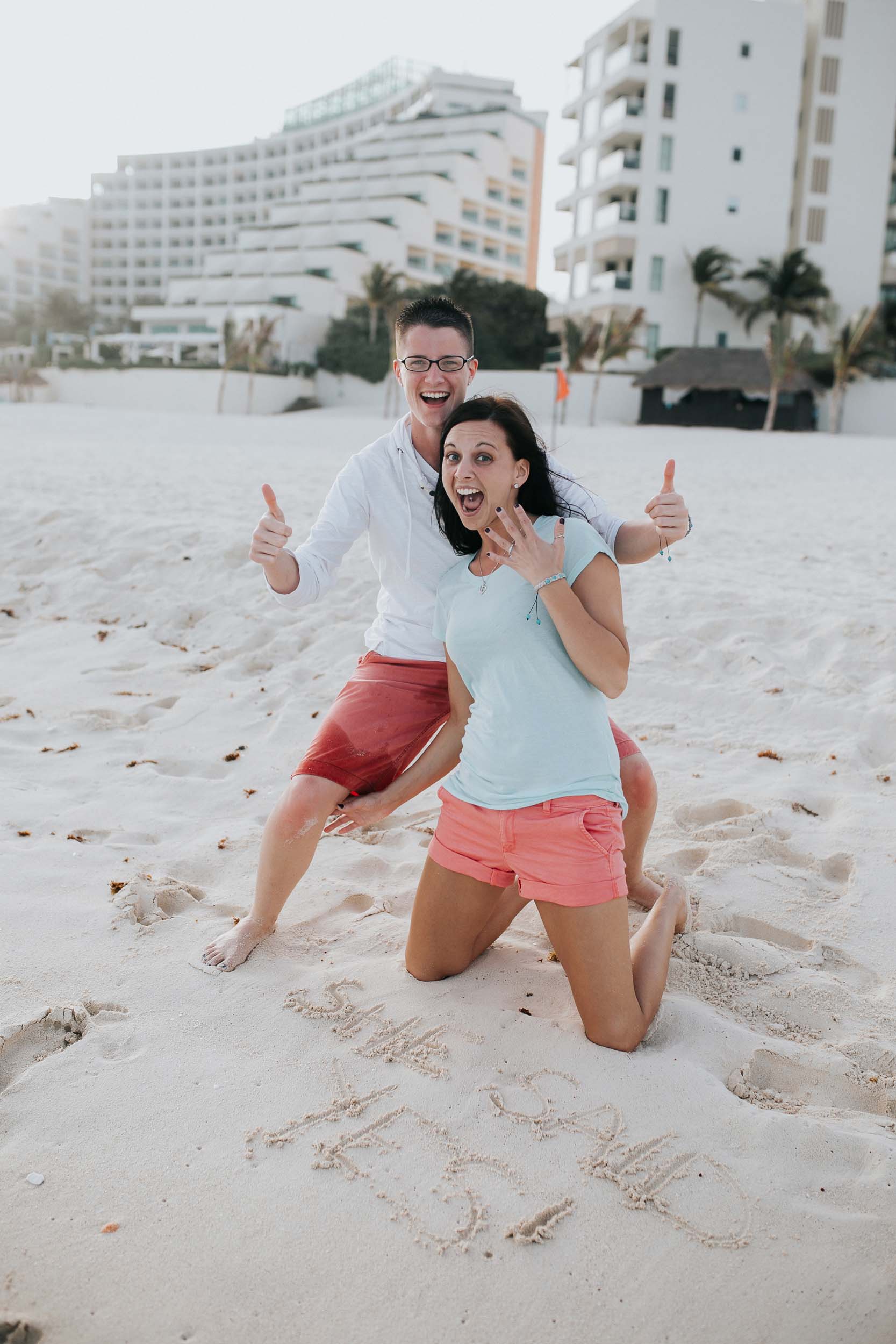 AFTER THE YES!
"I was so worried she would find out. There were several times I thought she had an idea, but once it was said and done, she had no clue. I was nervous, excited and emotional. I cried when I dropped down on one knee. That was one of the biggest, most proud moments of my life."
"After the proposal, we went to dinner with friends where it was announced and everyone stood up to congratulate us. It was amazing." – Jasmine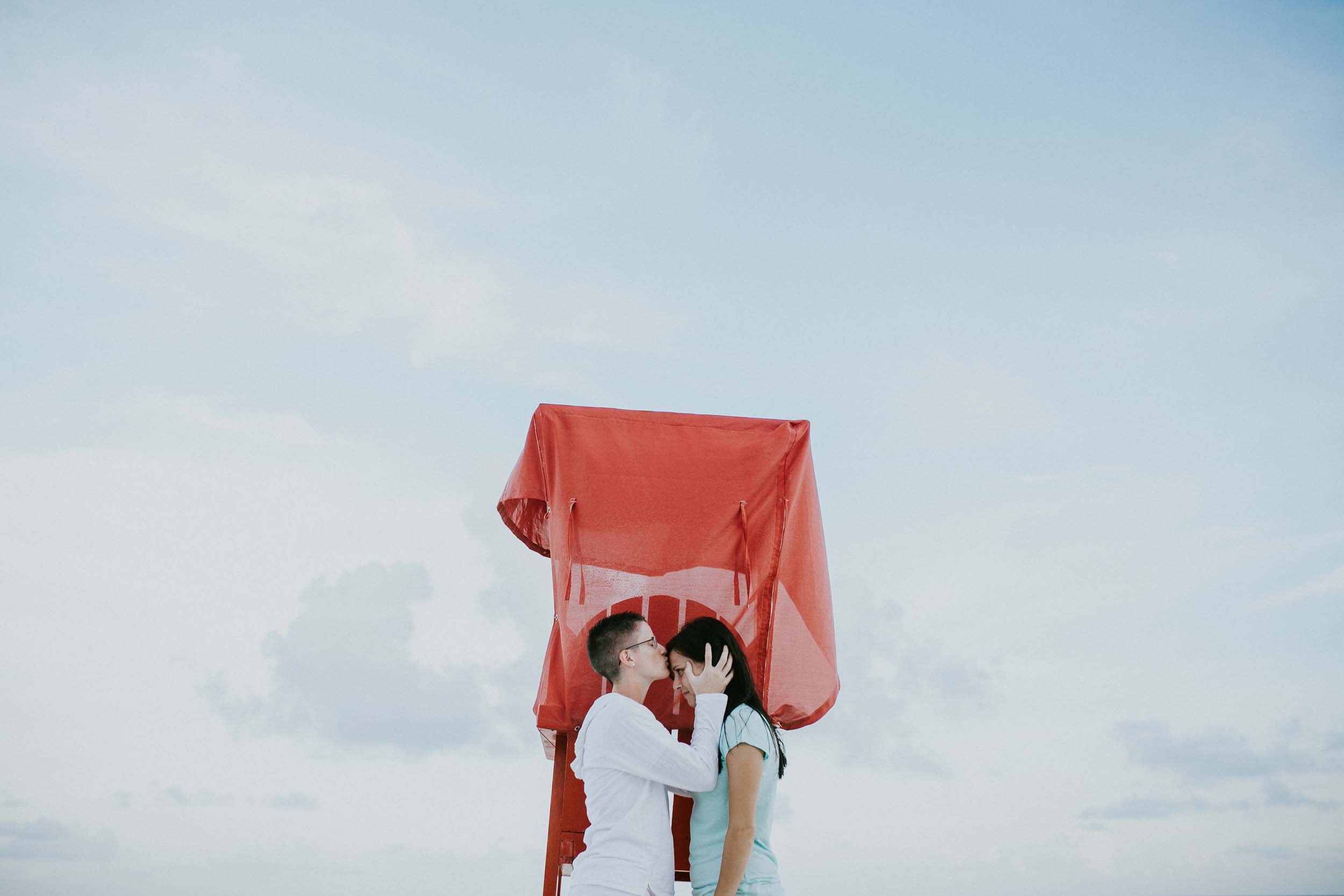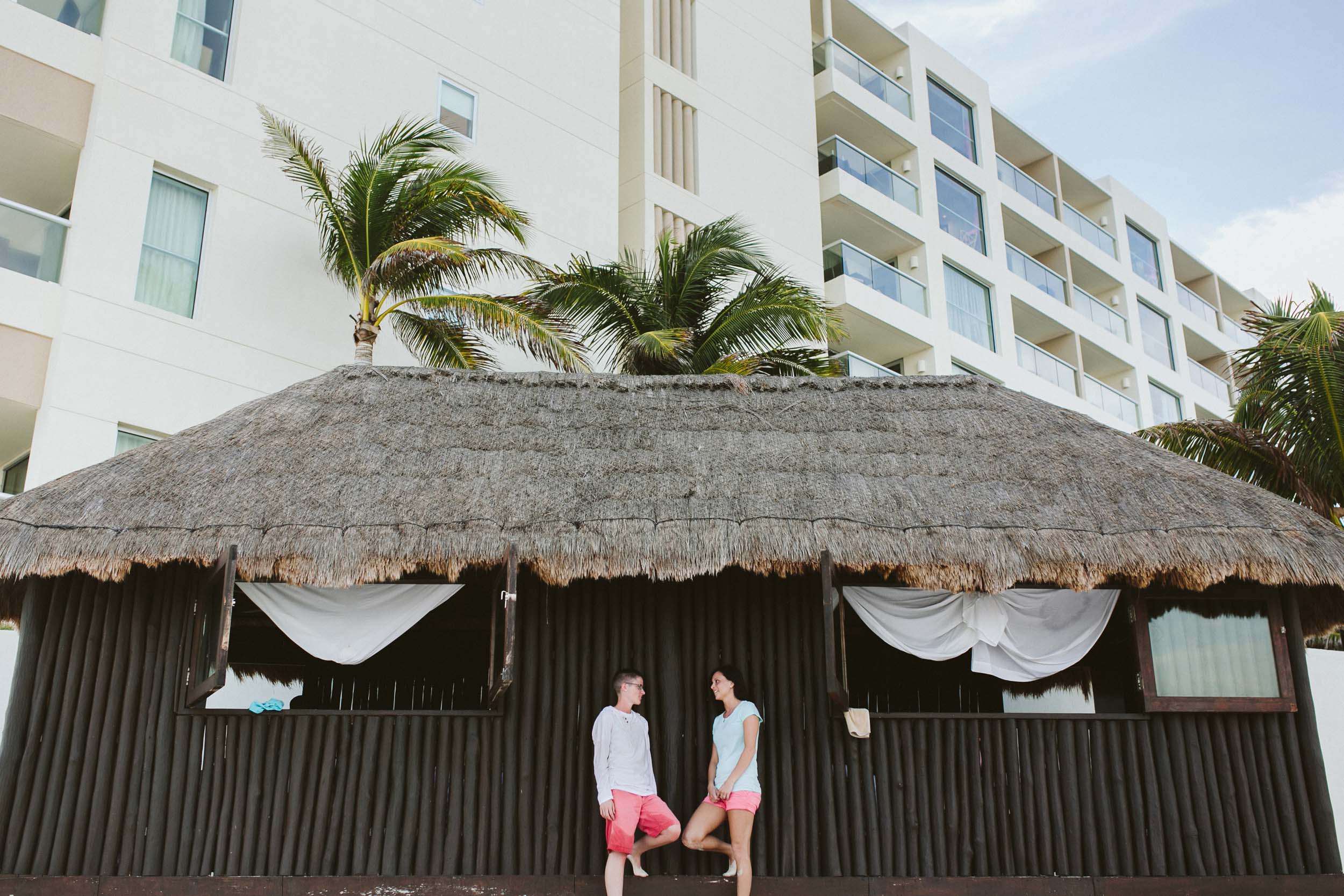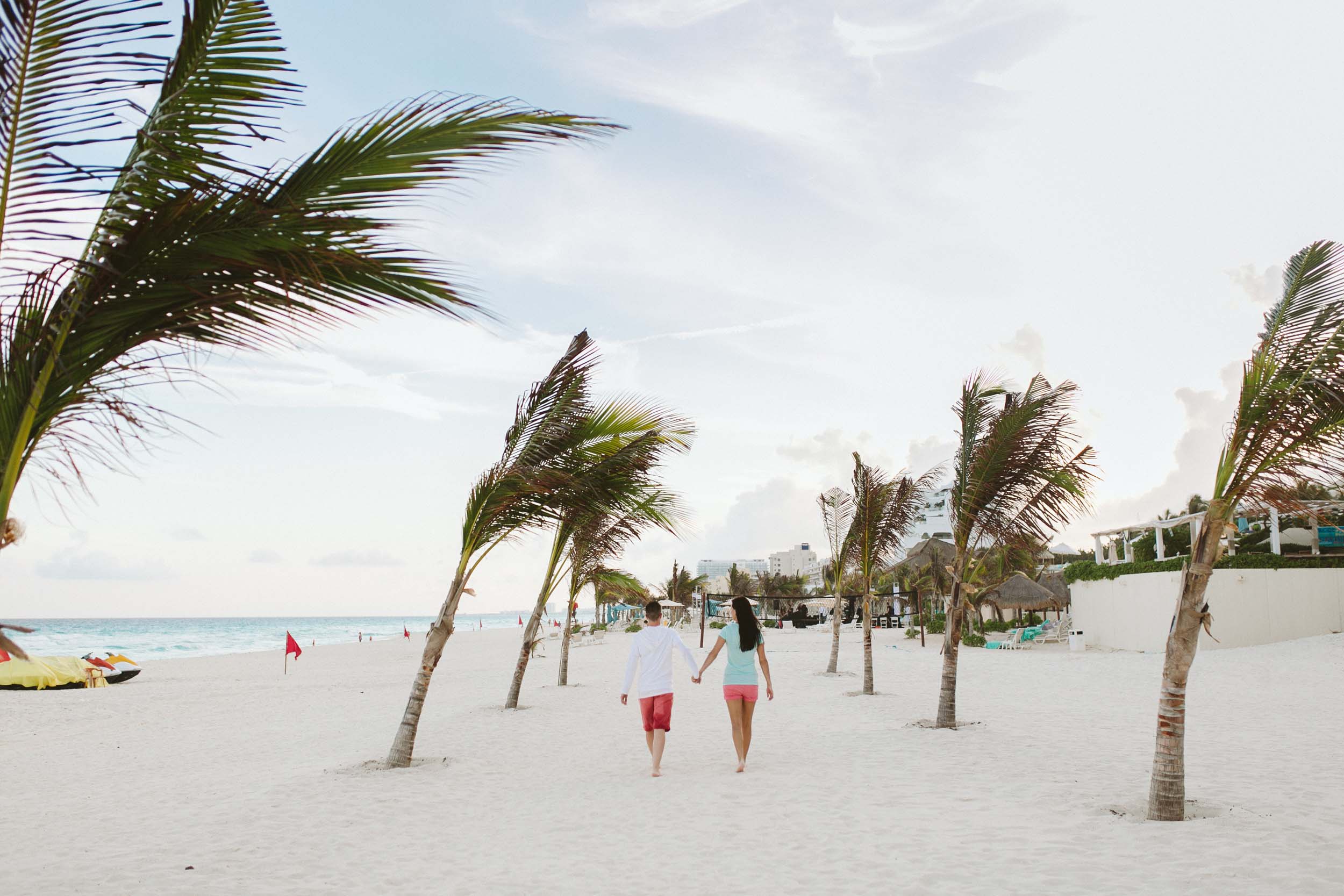 See more: beach – Cancun – couples – engagement – LBGTQ – love – proposal