See more: beach – couples – engagement – love – proposal – romantic getaways – San Francisco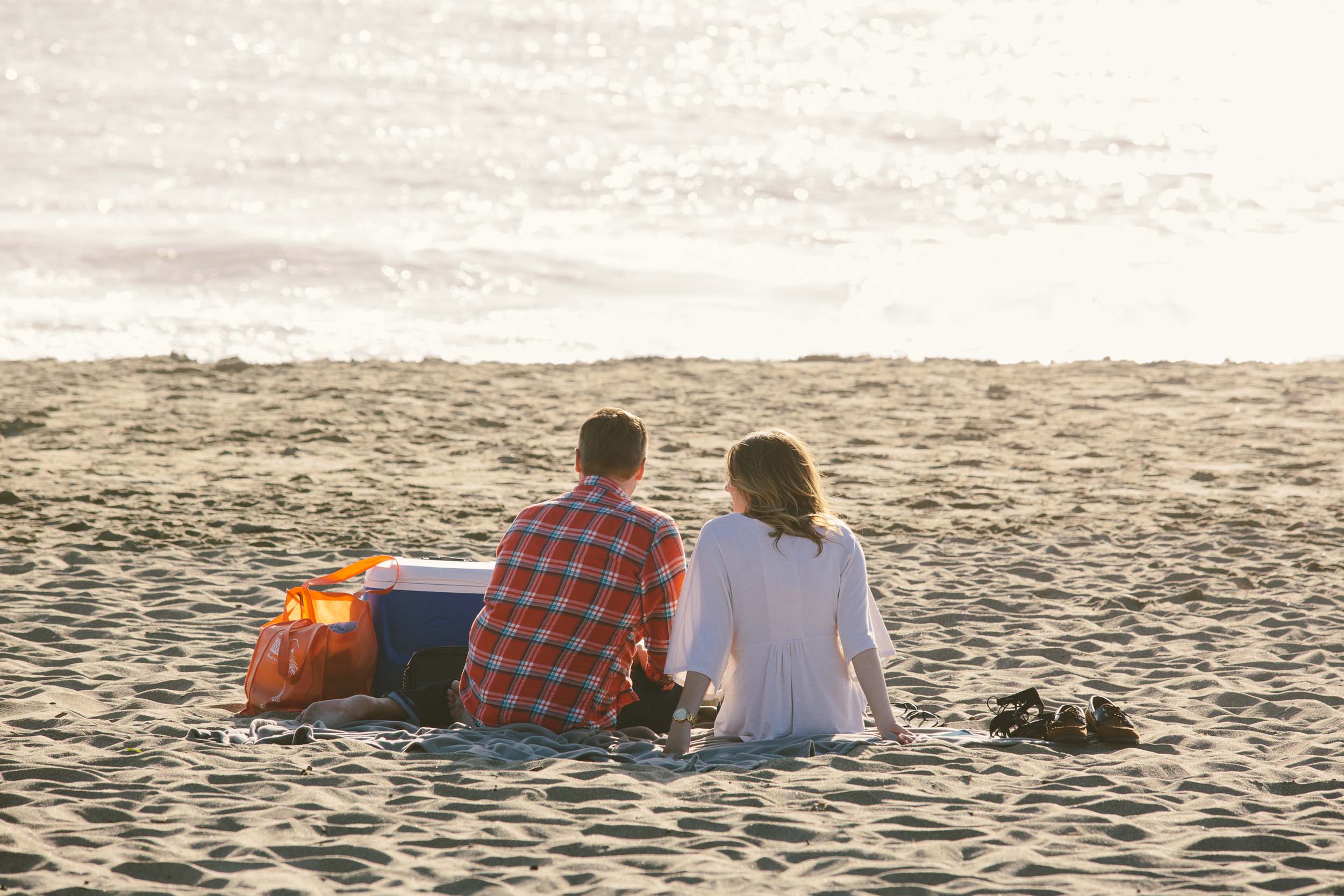 You know what they say. The couple who enjoys guilty pleasures together stays together…or something like that. Lauren and Andrew's guilty pleasure served as inspiration for their sweet proposal set against the Golden Gate Bridge.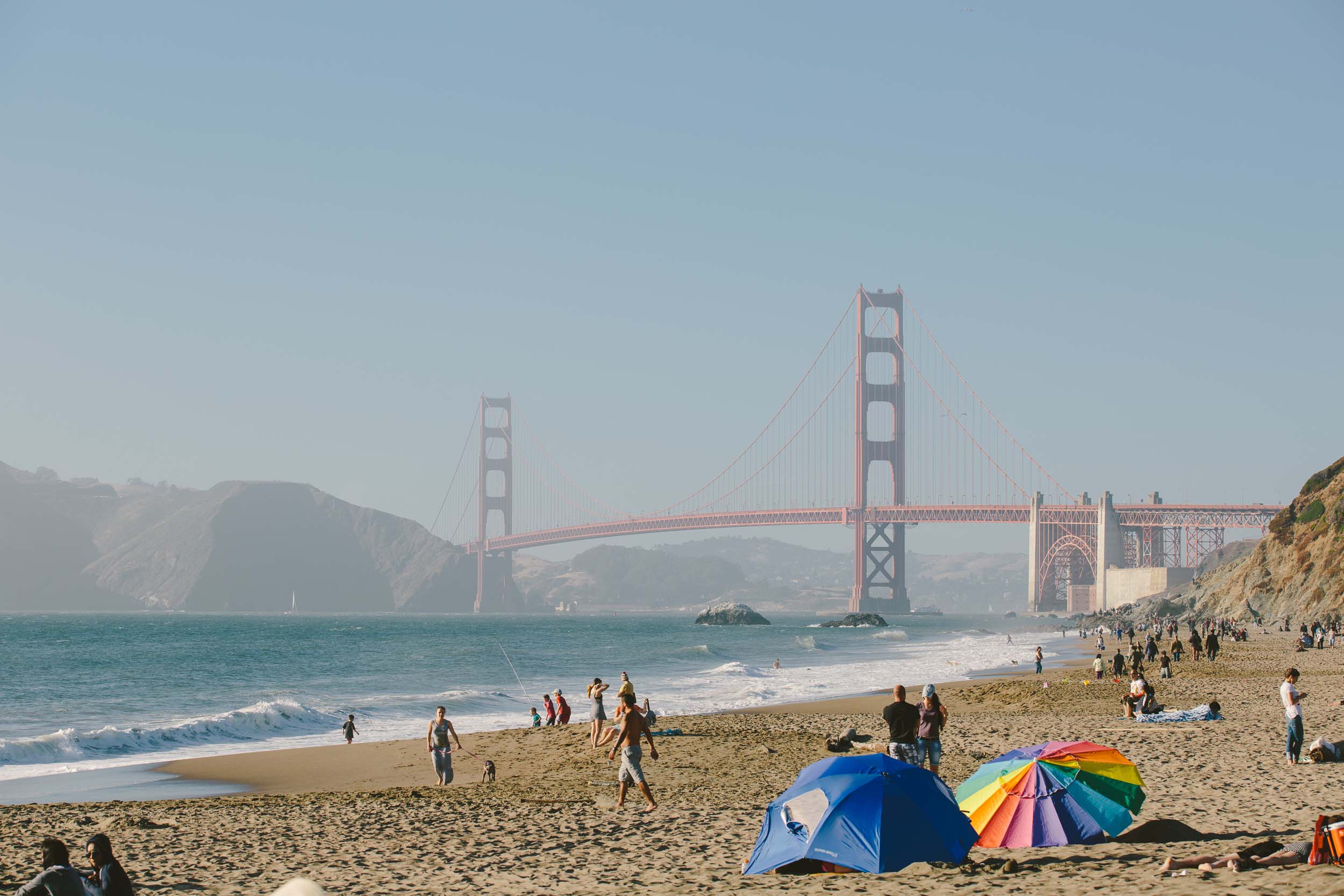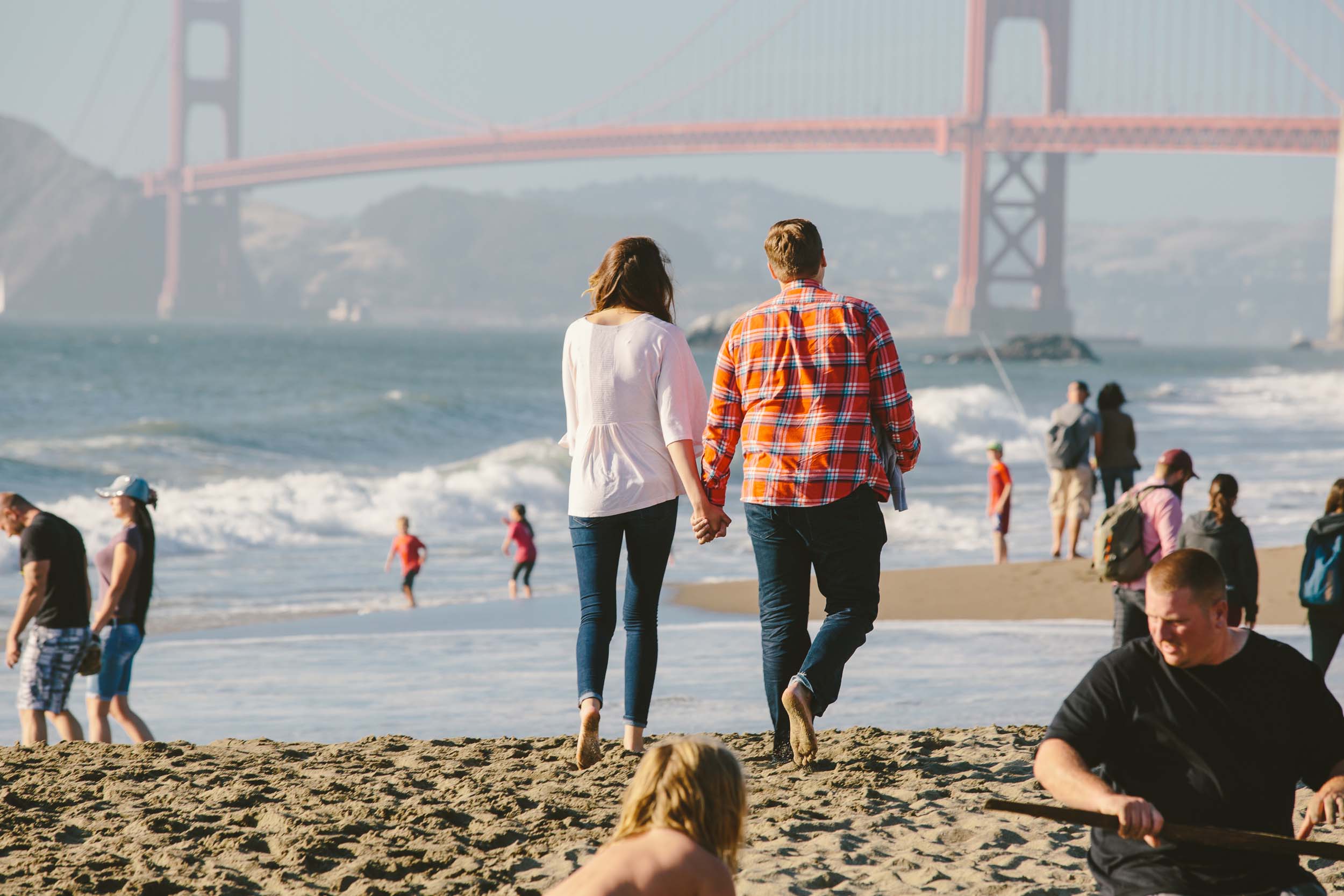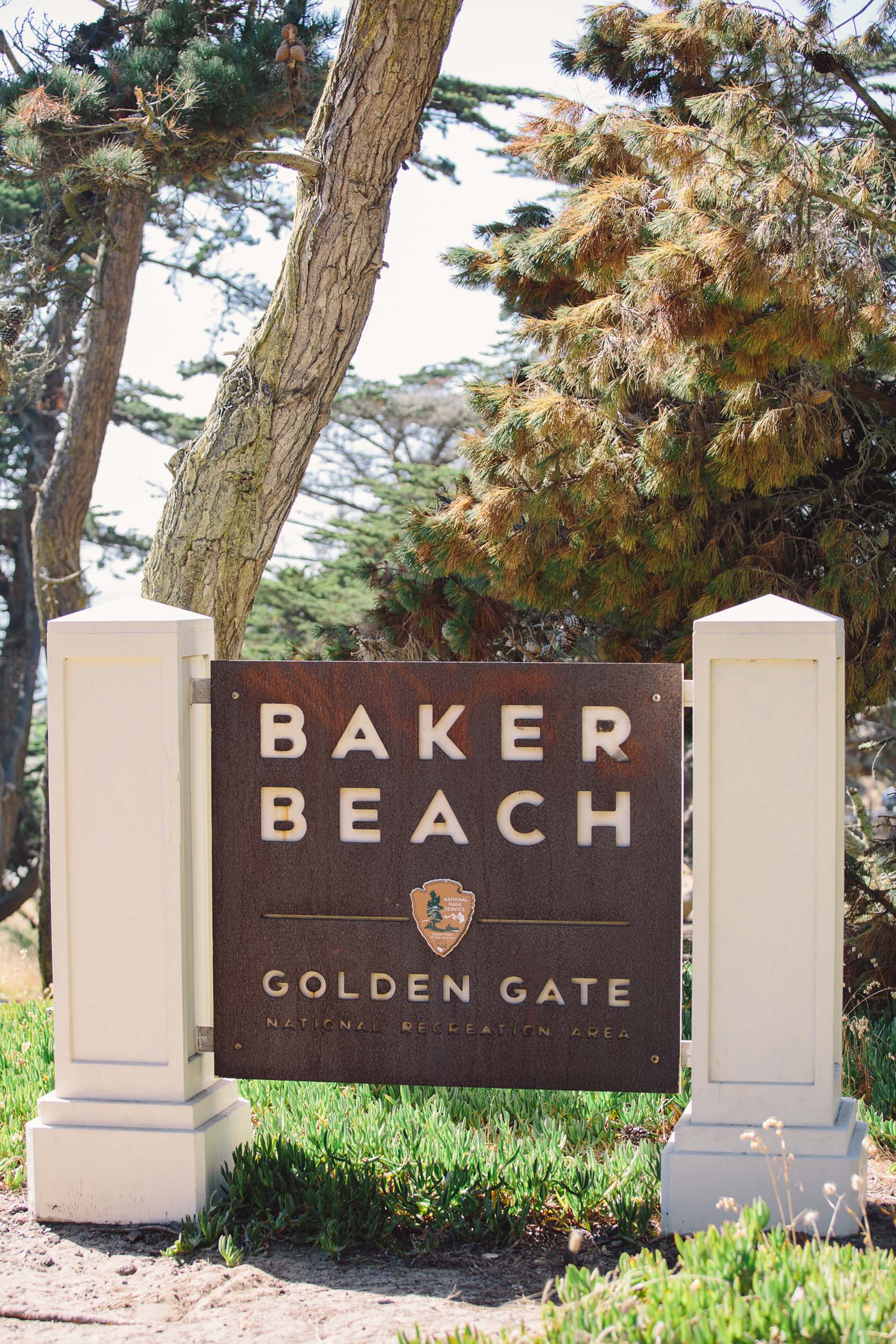 THEIR STORY
"Andrew and I met in 2012 at college when Andrew was just three months shy of graduation. Luckily, during that short window of time, our paths crossed at a party and we were introduced by mutual friends. We haven't gone a day since without talking to one another.
"As Andrew's graduation came closer, he told me he received a job offer to work in San Francisco. And so began the most emotional and expensive two years of my life. Flights between Northern and Southern California every few weeks, meeting in the middle, and countless tears cried on my part whenever we had to say goodbye.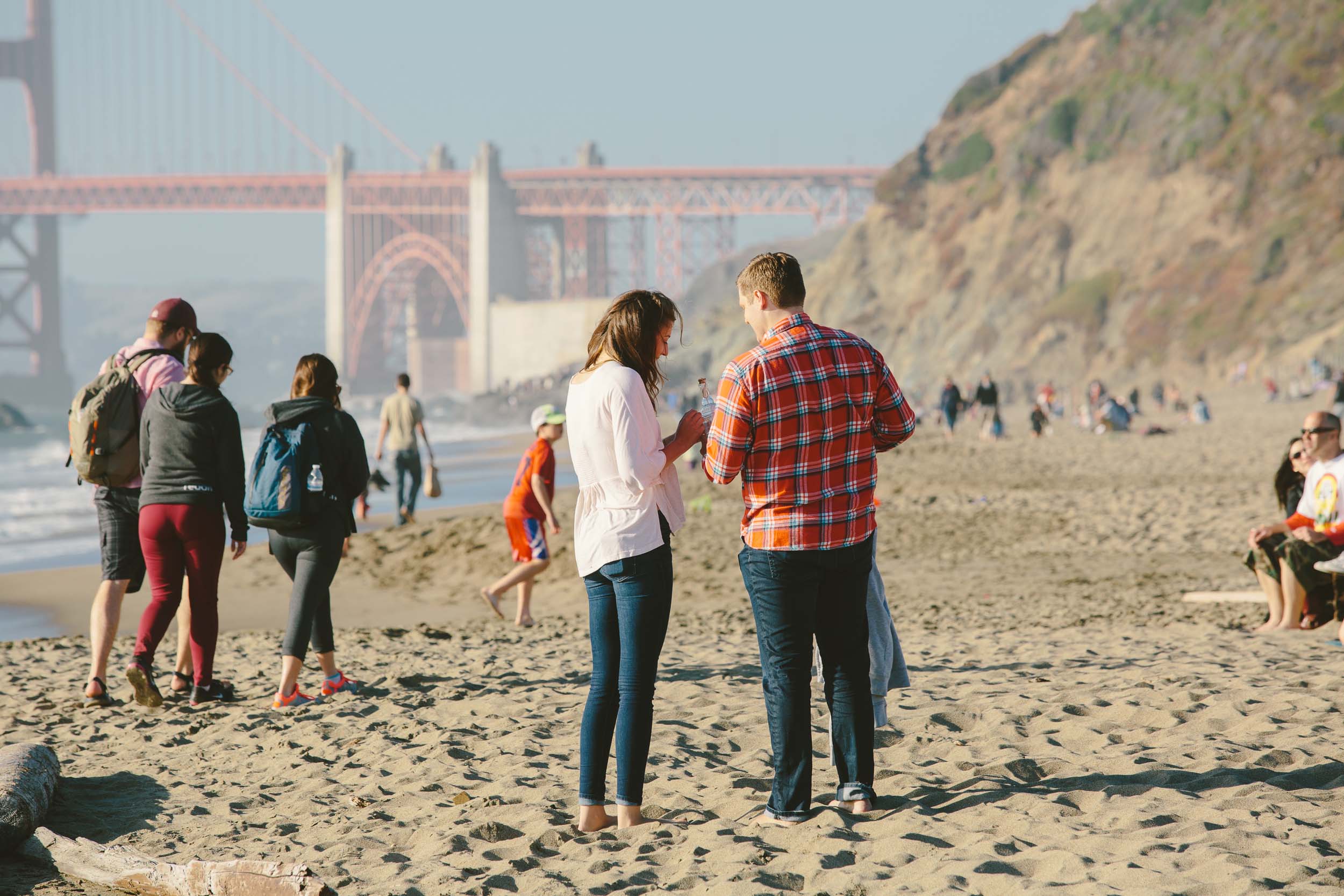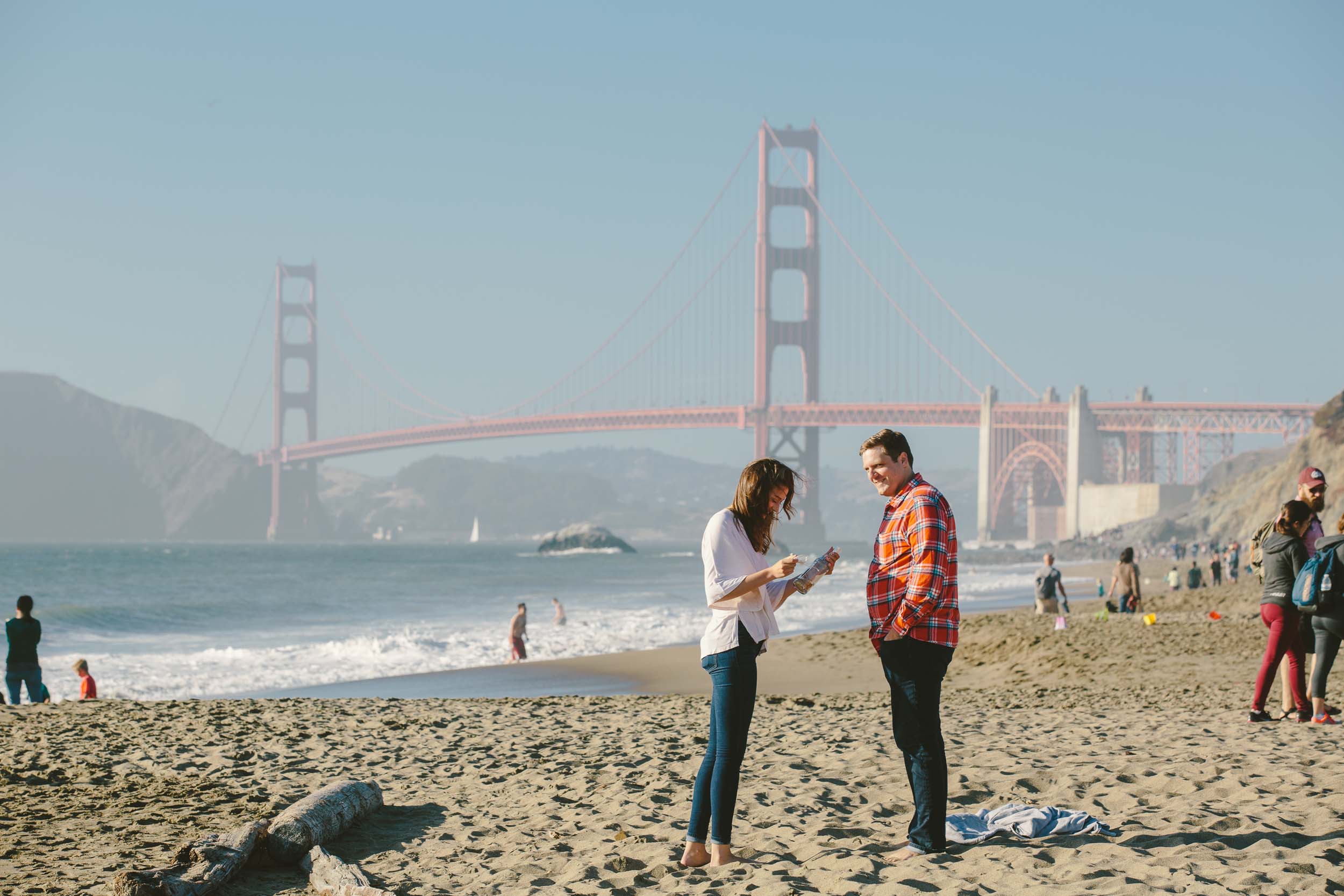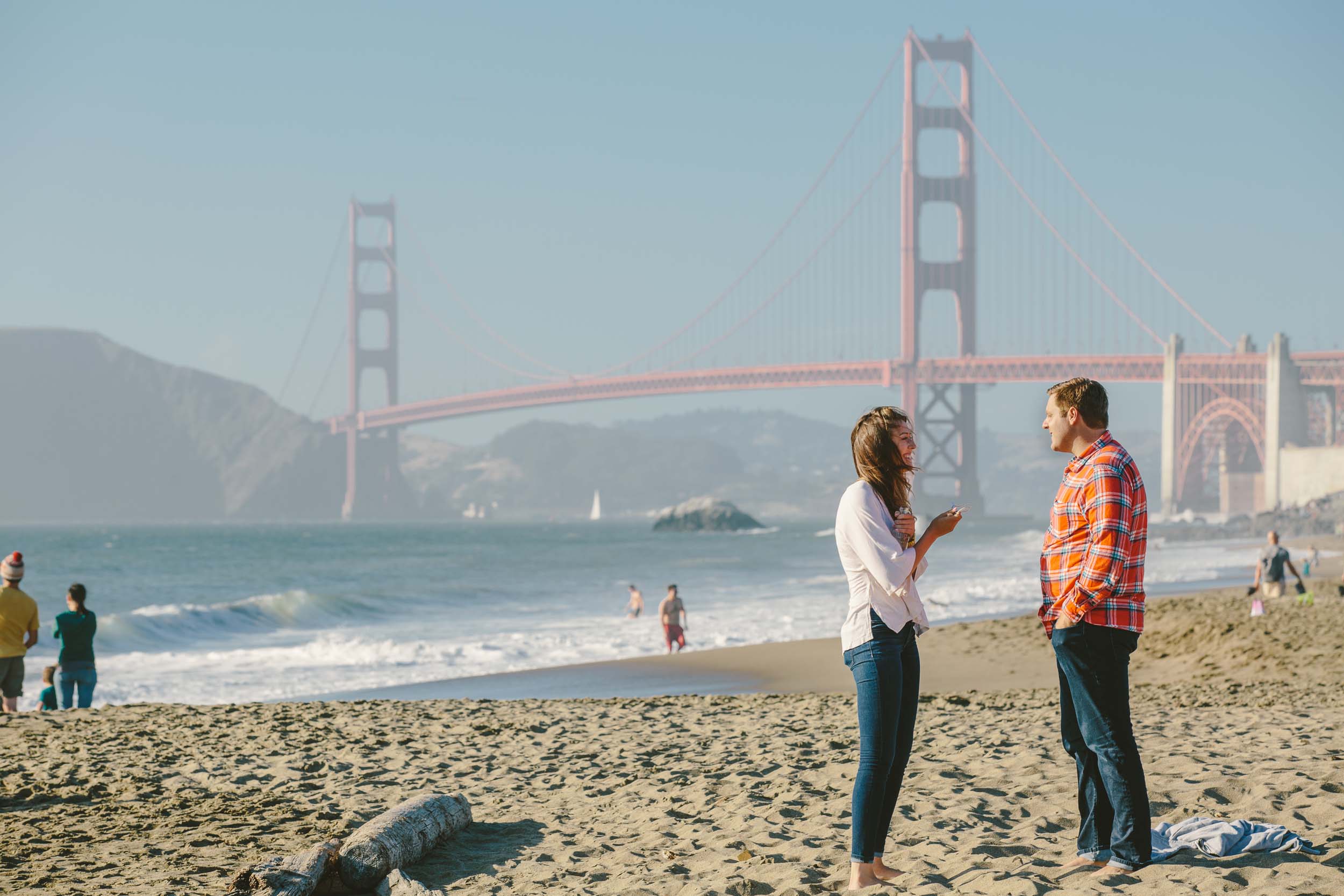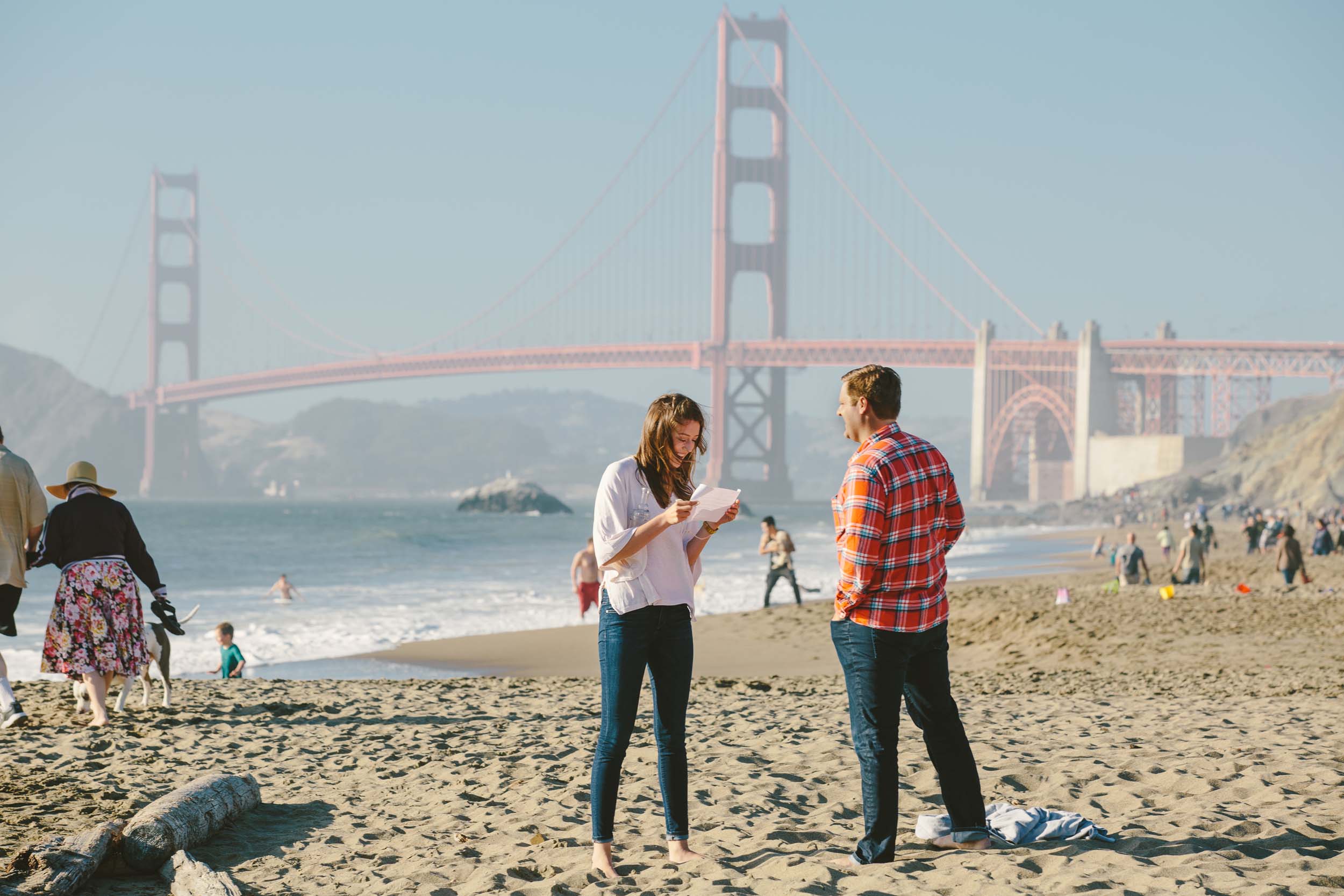 "In 2014, after I graduated, I started my career in Silicon Valley. We were finally going to be together! The day I moved to the Bay Area was the happiest day of my life…until the proposal, of course.
"As embarrassing as this sounds, our guilty pleasure is watching The Bachelor and The Bachelorette on Monday nights. I love the 'drama' and Andrew treats it like fantasy football. This season, The Bachelorette took a contestant on a date in San Francisco. The pair had a picturesque picnic overlooking the Golden Gate Bridge. 'We should do something like that this summer!' I remember telling Andrew. I had no idea he was paying attention.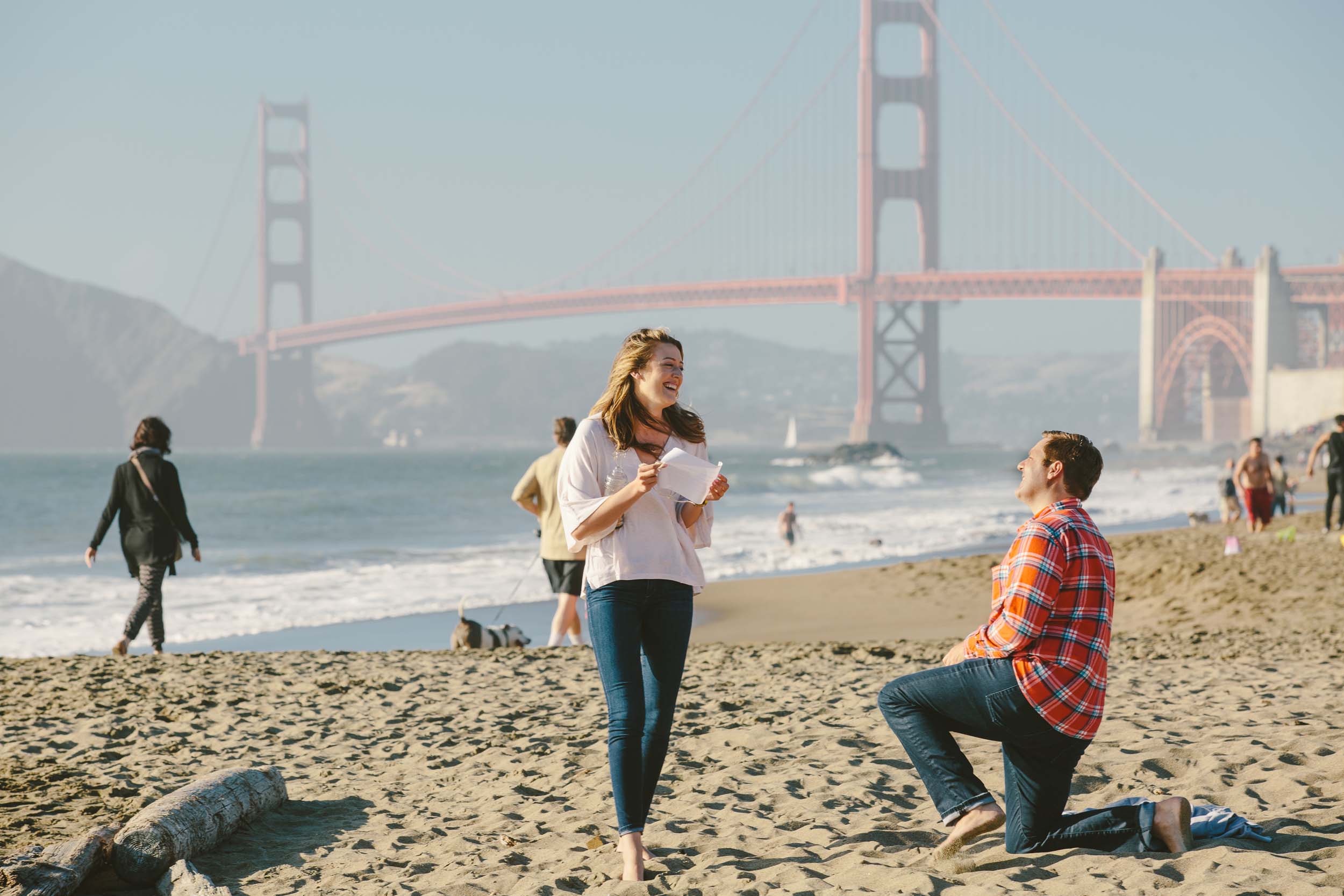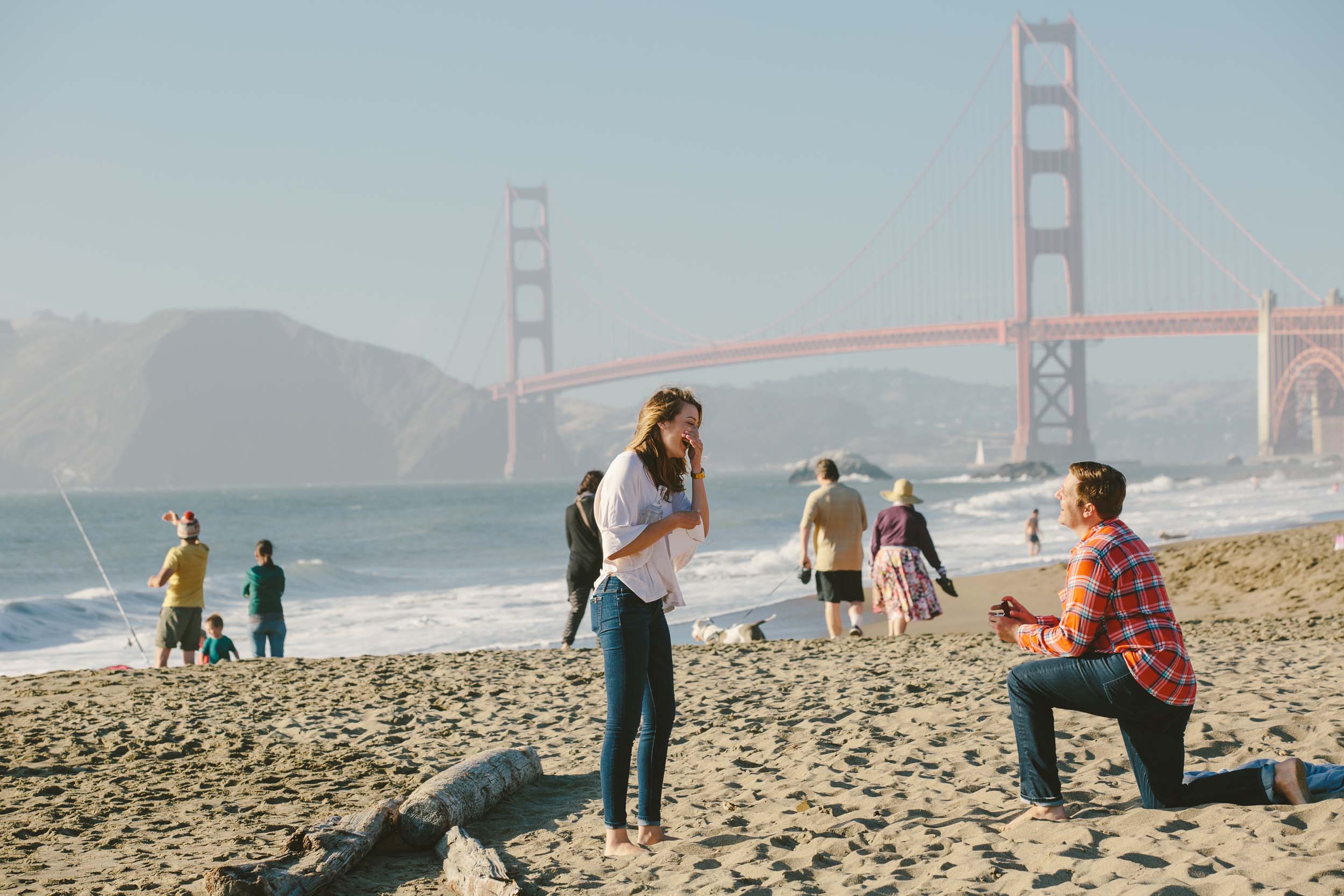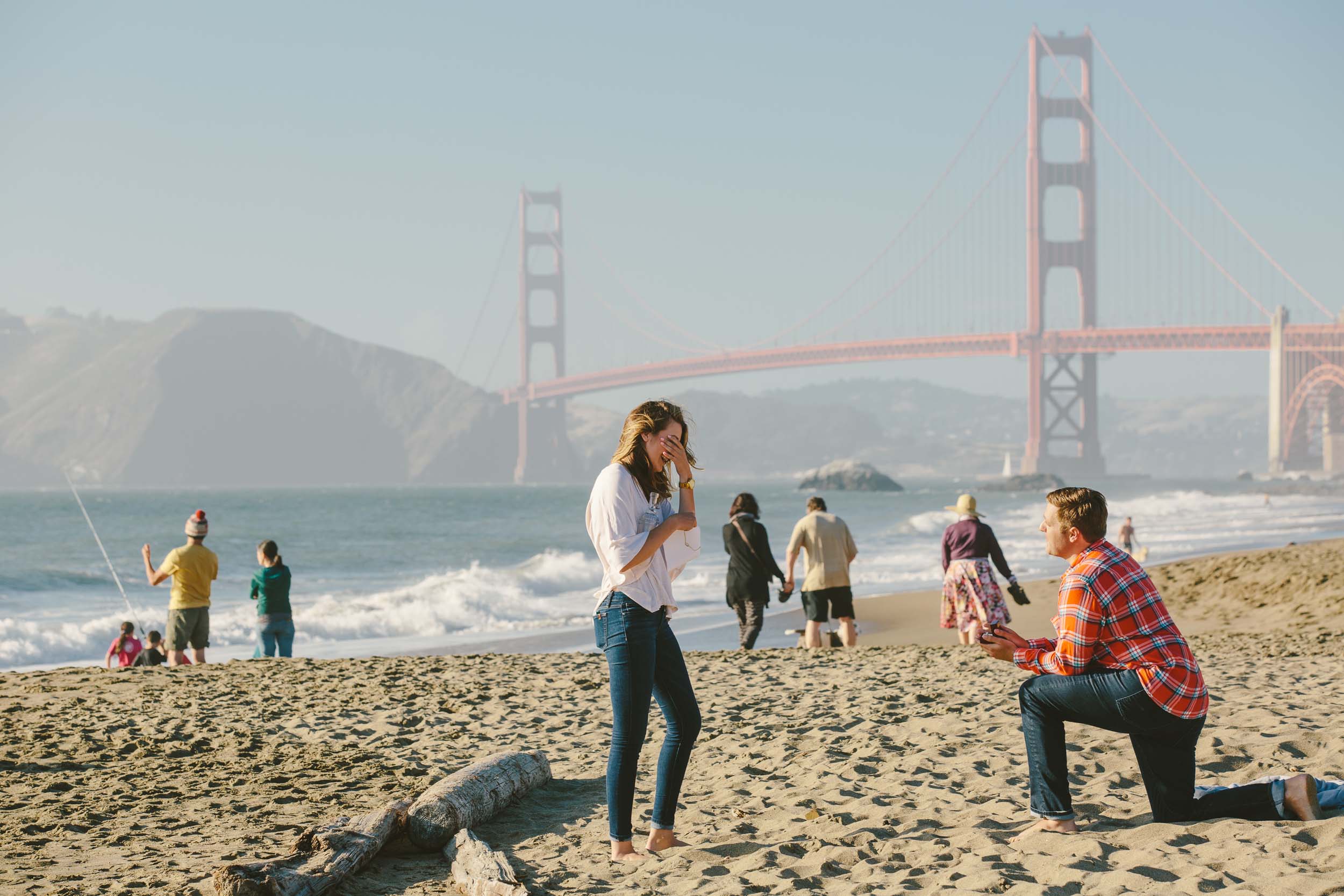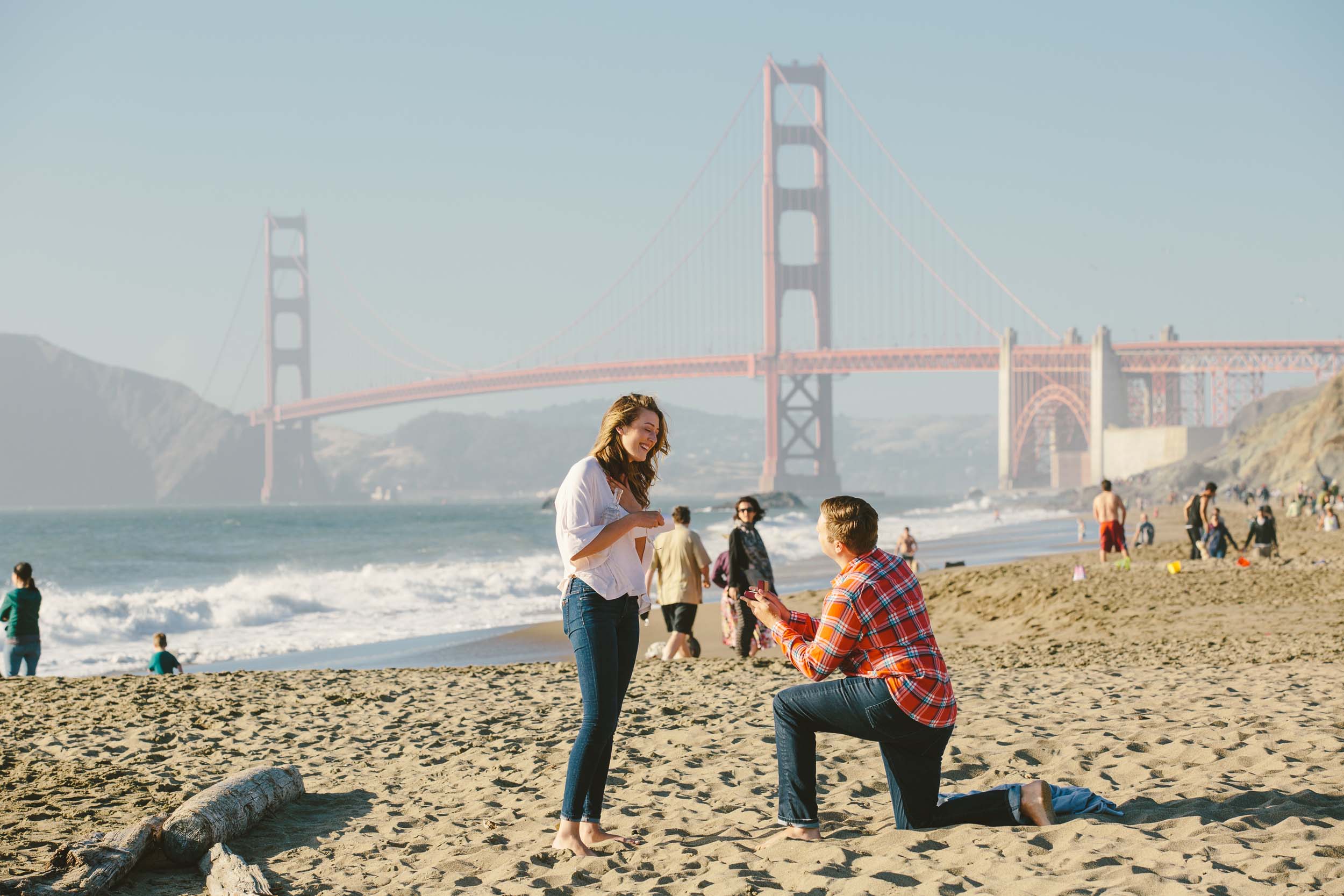 "During the week leading up to the proposal, I had a feeling something was up. Andrew, who is not much of a romantic, planned our San Francisco picnic date. When I asked him if we could bring our dog Buster, he said no. This is very out of character for Andrew, who likes bringing our dog everywhere possible.
"On June 25, which marked the fourth year and fourth month of our relationship, Andrew and I headed to Baker Beach. We had a picnic of all the major food groups: sushi, Chardonnay and Champagne.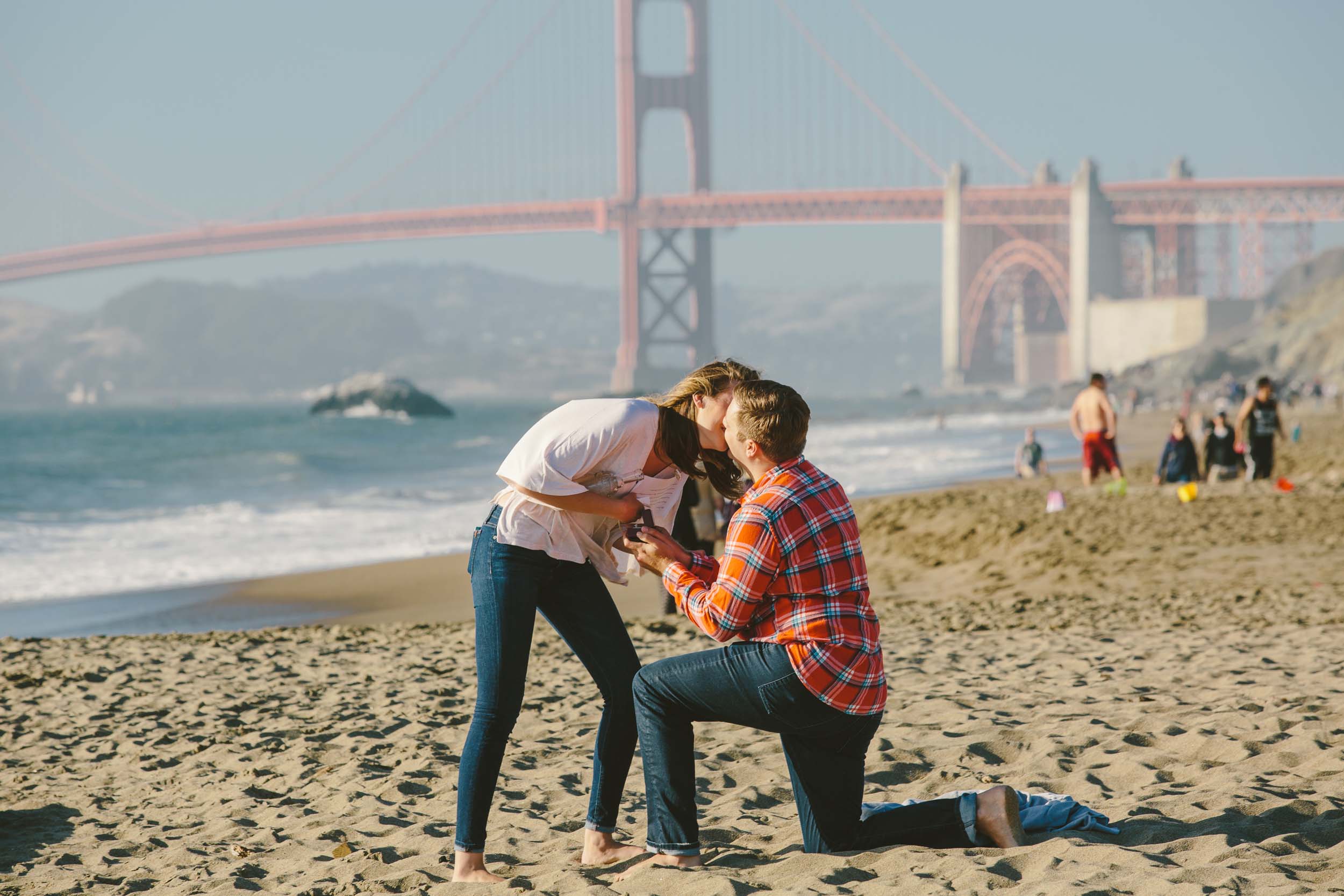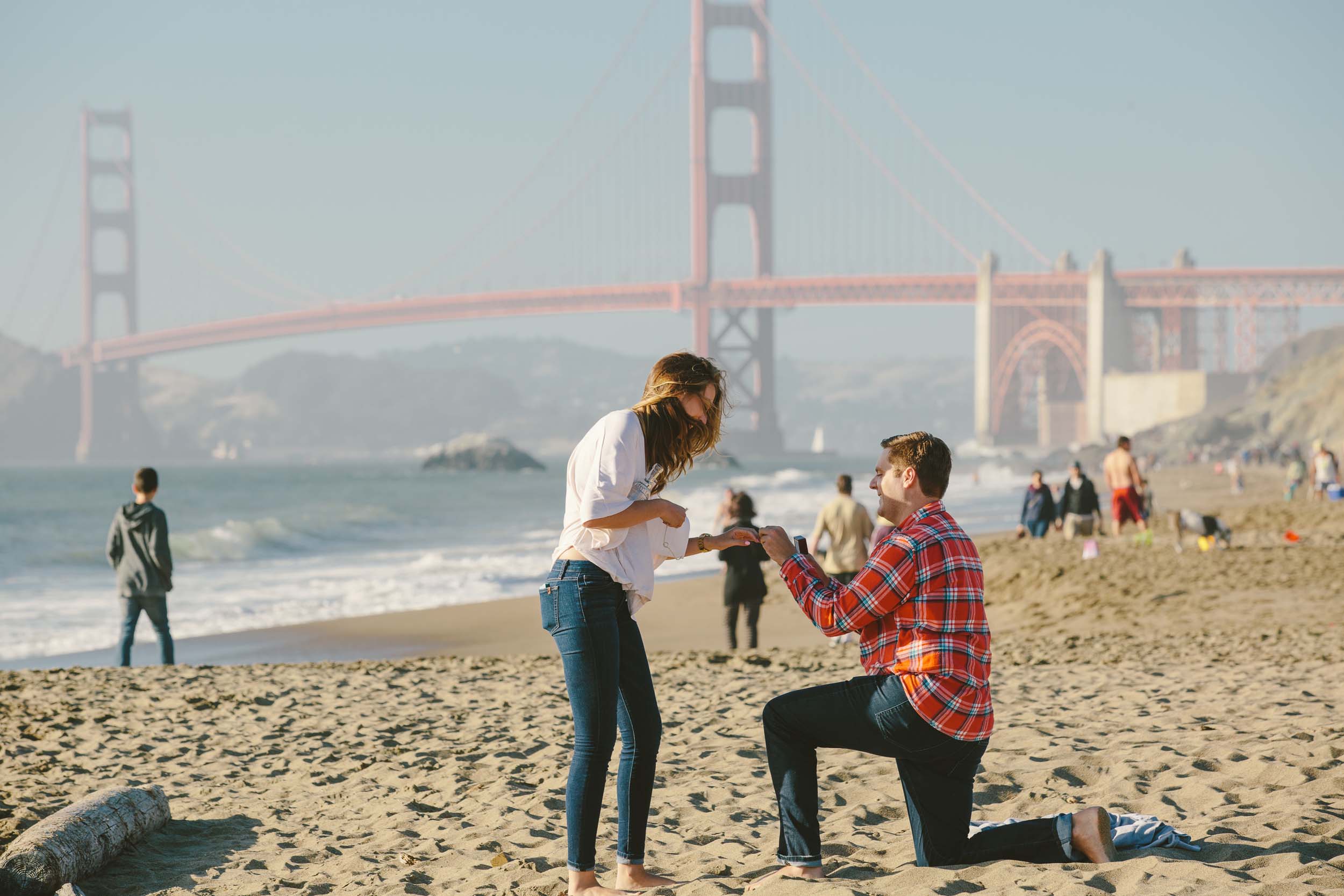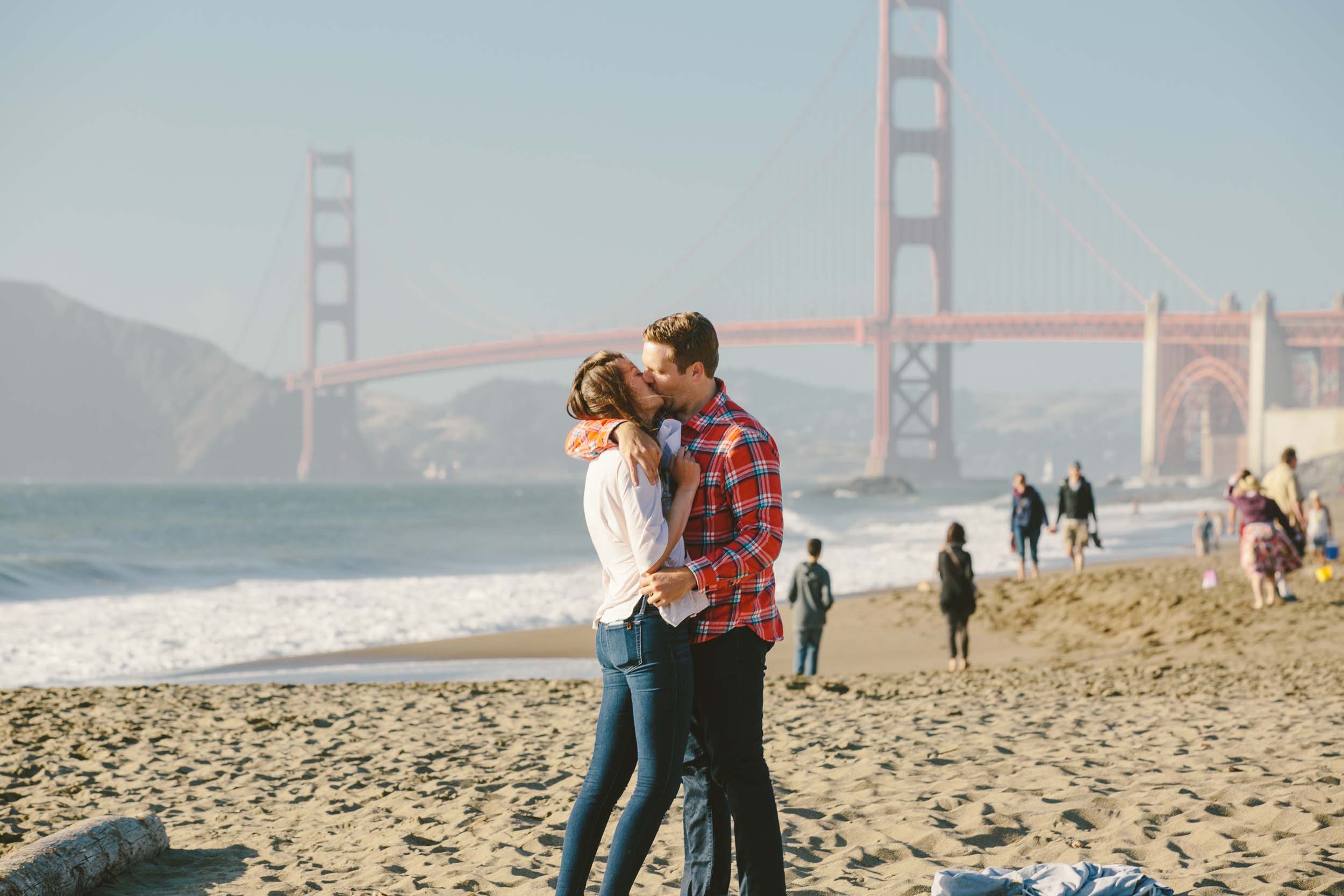 "It was a perfect evening at Baker Beach with uncharacteristically clear San Francisco skies, a perfect temperature and not too many beachgoers. I'm smiling as I reflect on this memory because while it was such a peaceful setting, we were both so anxious! After our sushi and wine was gone, Andrew suggested we take a walk along the beach towards the bridge. As we got up, Andrew grabbed his sweatshirt 'in case one of us got cold' and we began our stroll.
"About five minutes into our walk, Andrew stopped and said he had a gift for me. From his sweatshirt, he pulled out a message in a bottle. As he did, my heart started beating out of my chest.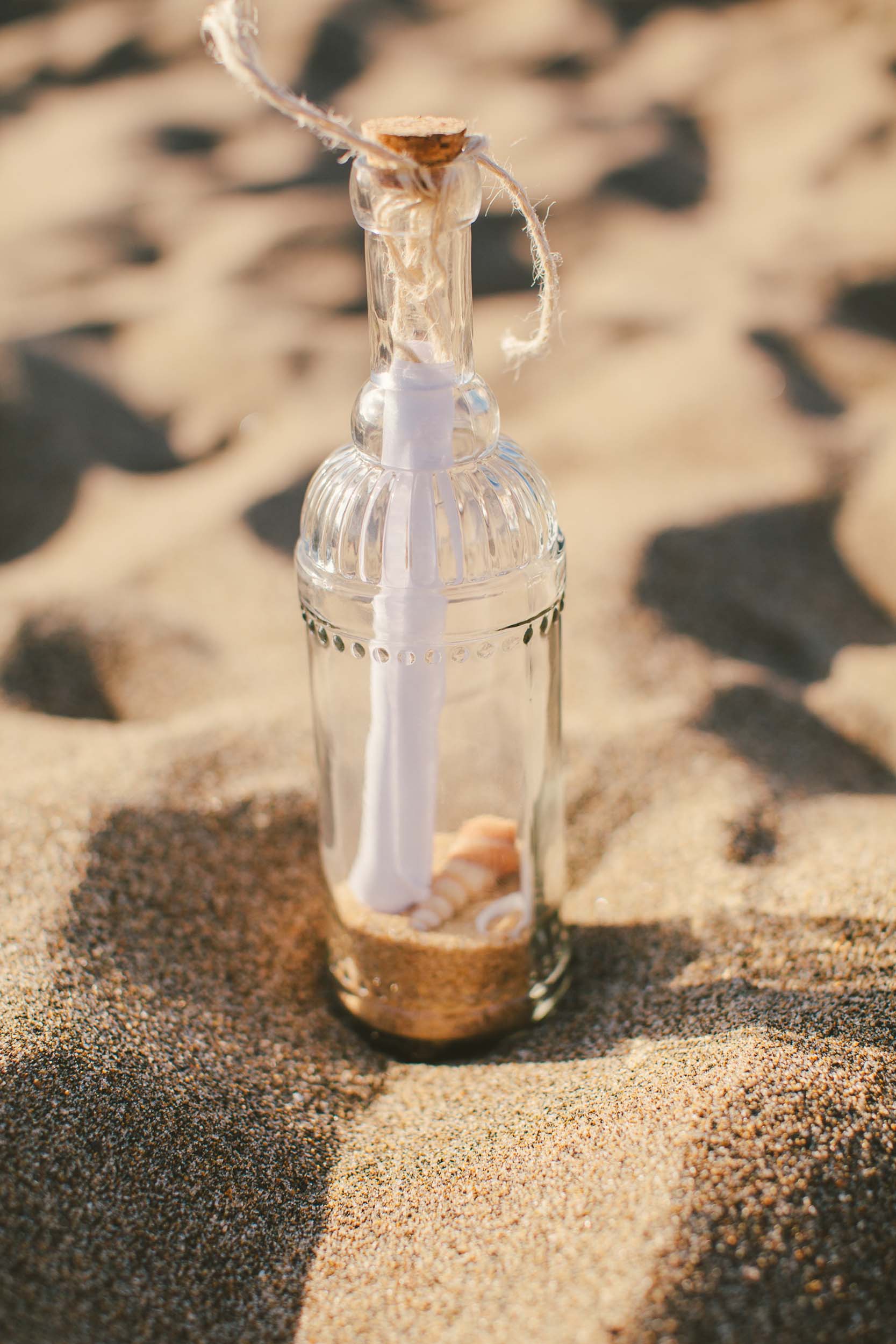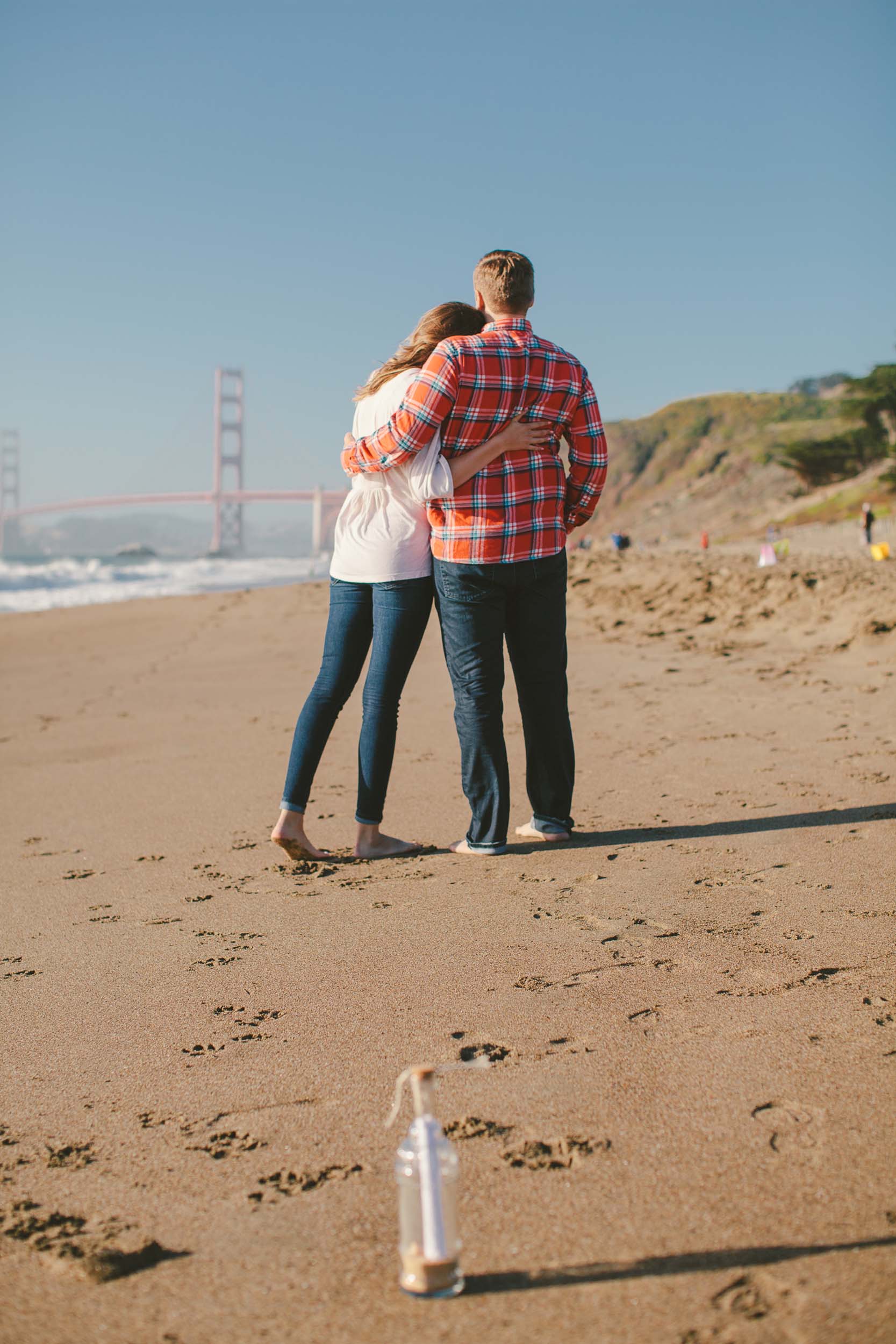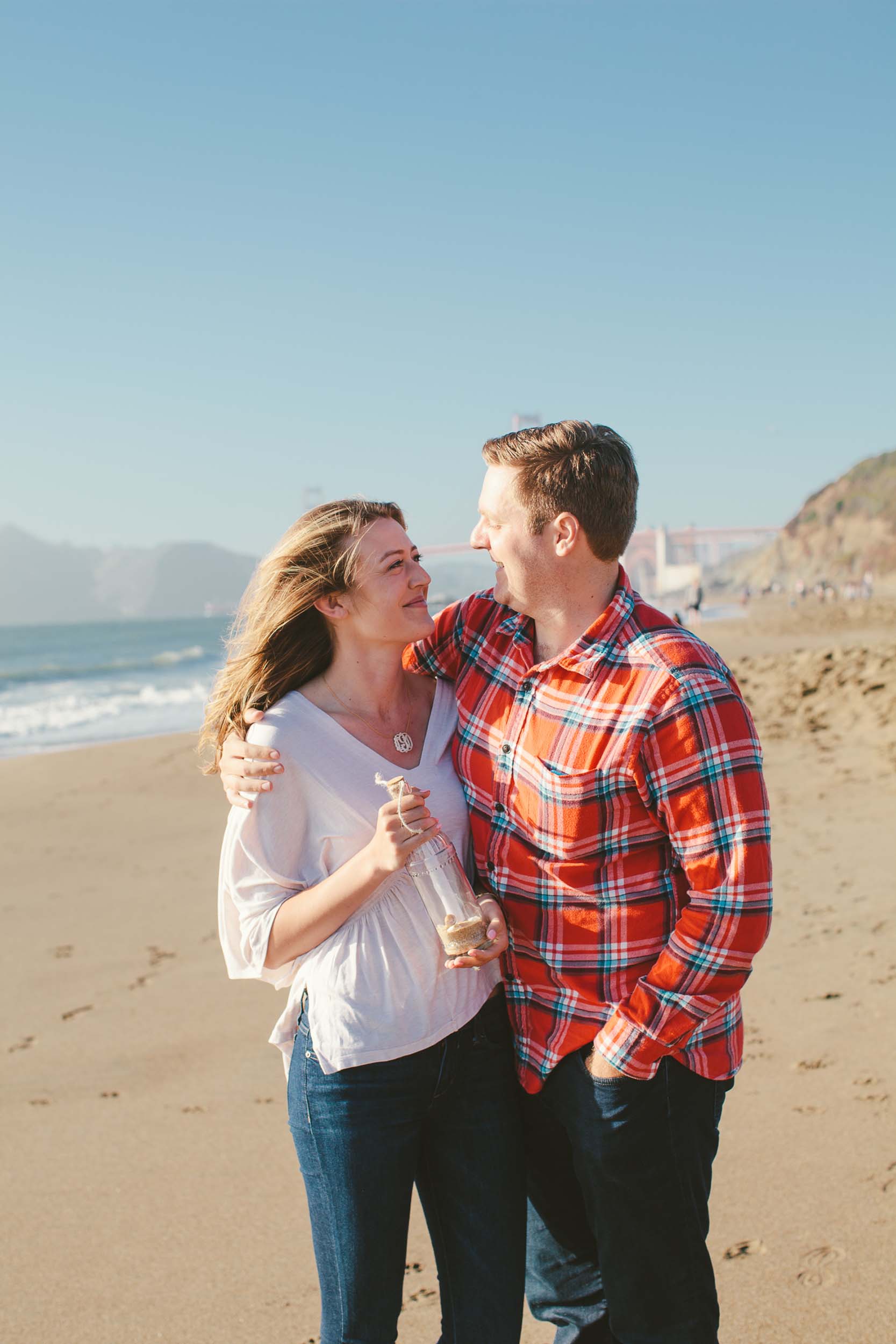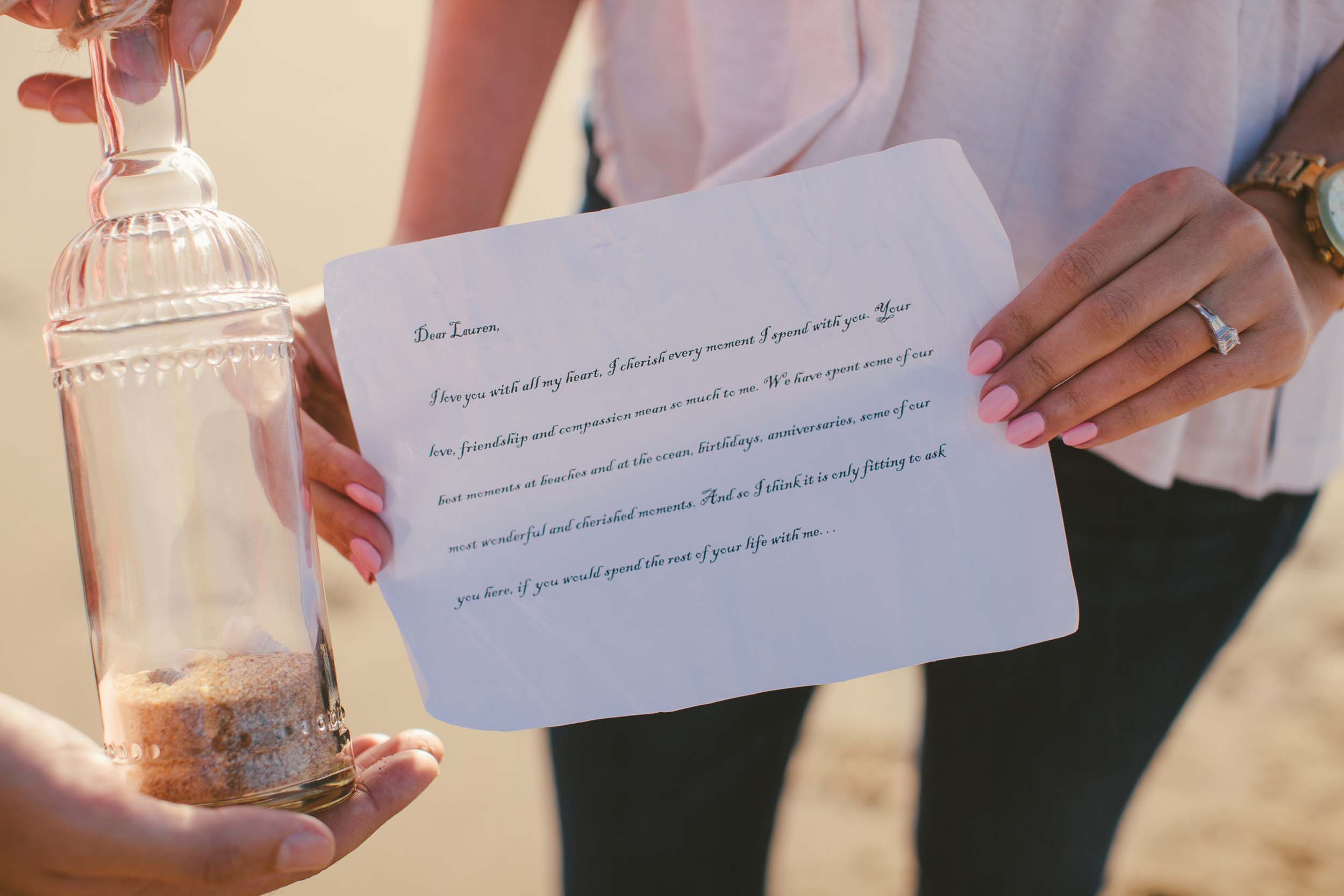 "'Can I read it out loud?' he said.
"'I would love you to.'
"Shaking with excitement, my eyes began to water as I read,
'Dear Lauren,
I love you with all my heart, I cherish every moment I spend with you. Your love, friendship and compassion mean so much to me. We have spent some of our best moments at beaches and at the ocean, birthdays, anniversaries, some of our most wonderful and cherished moments. And so I think it is only fitting to ask you here, ifyou would spend the rest of your life with me…'
"I could barely read the last sentence. I looked up to see Andrew (also smiling and shaking) on his knee. As he opened the mahogany ring box, I backed away in disbelief. This was actually happening!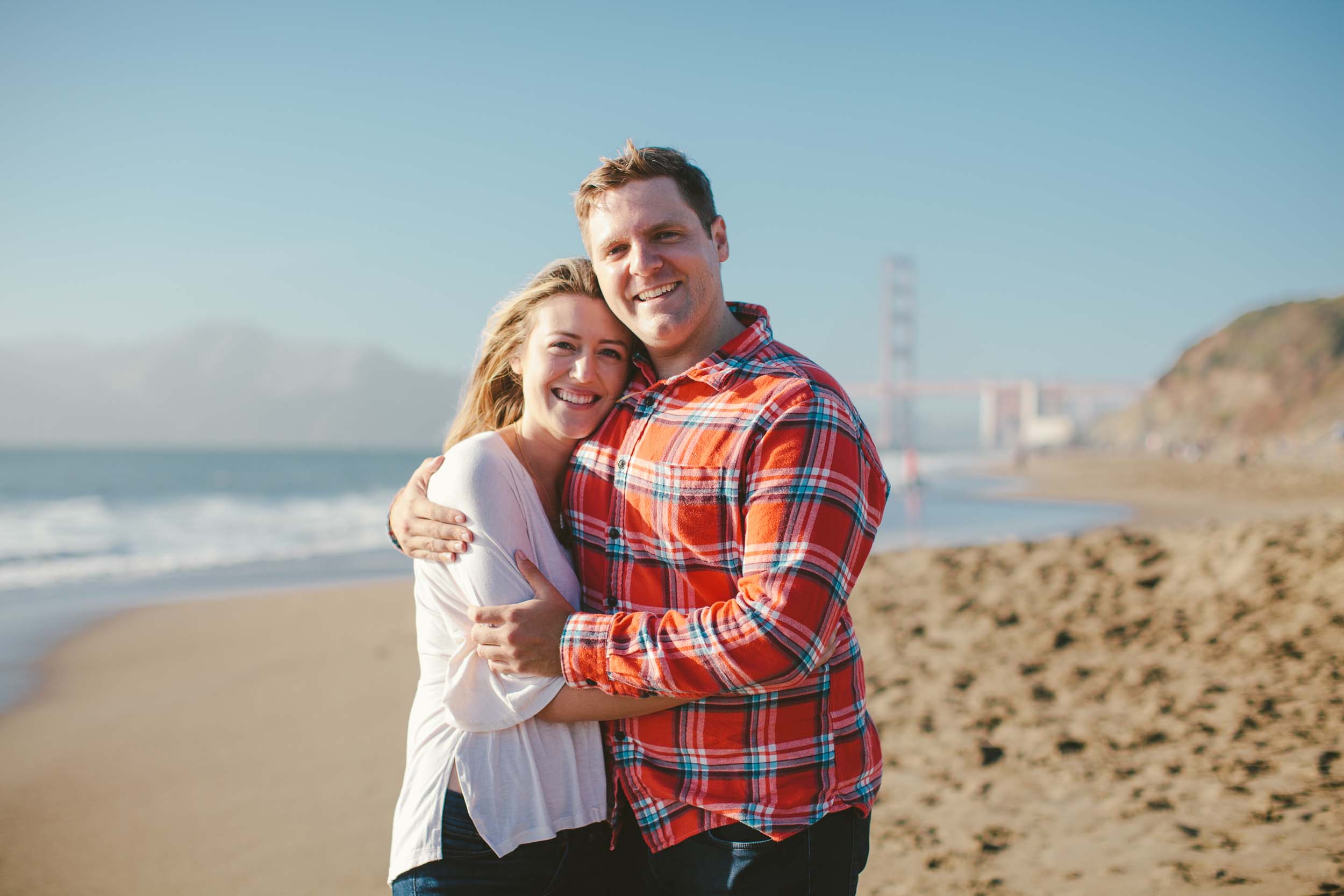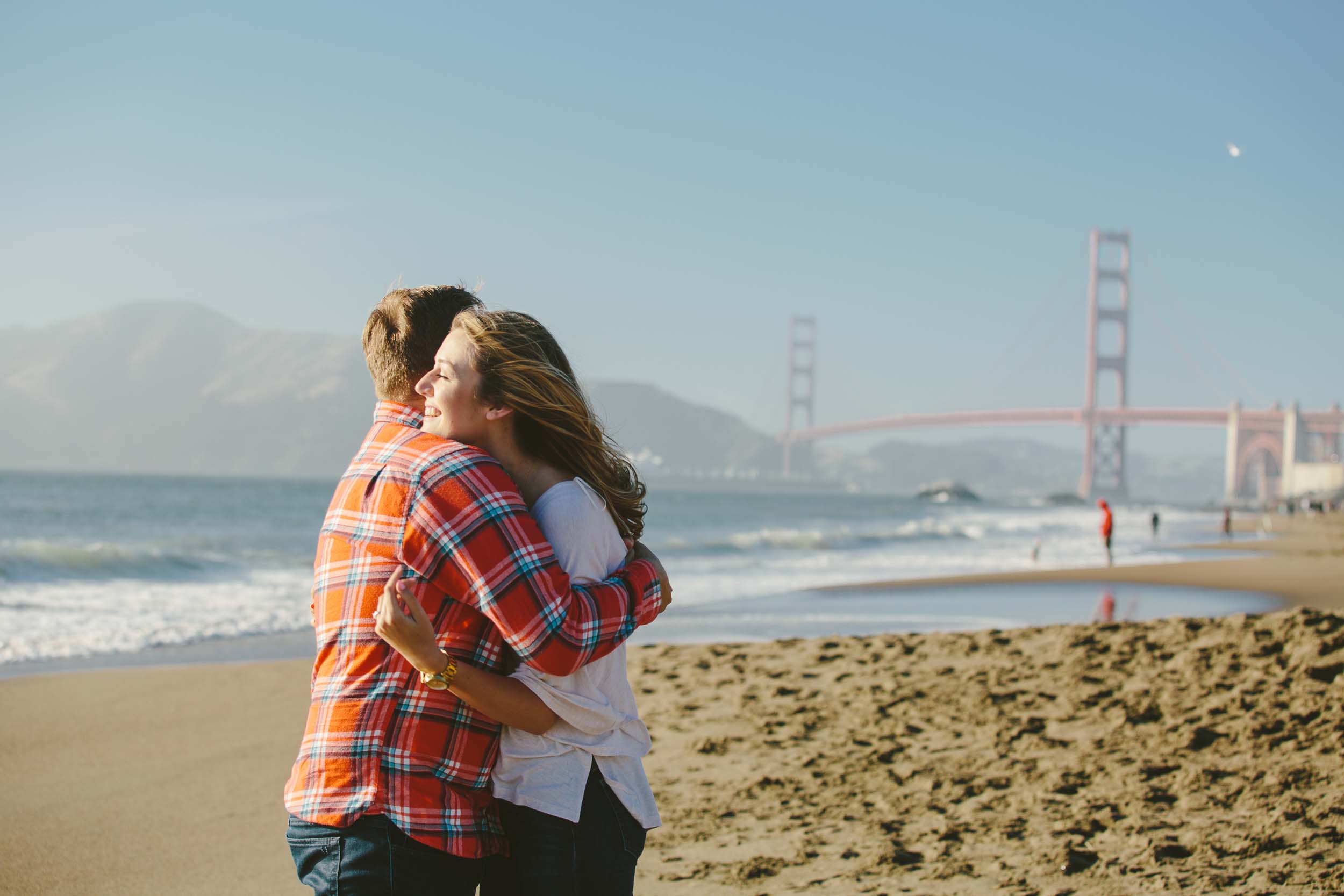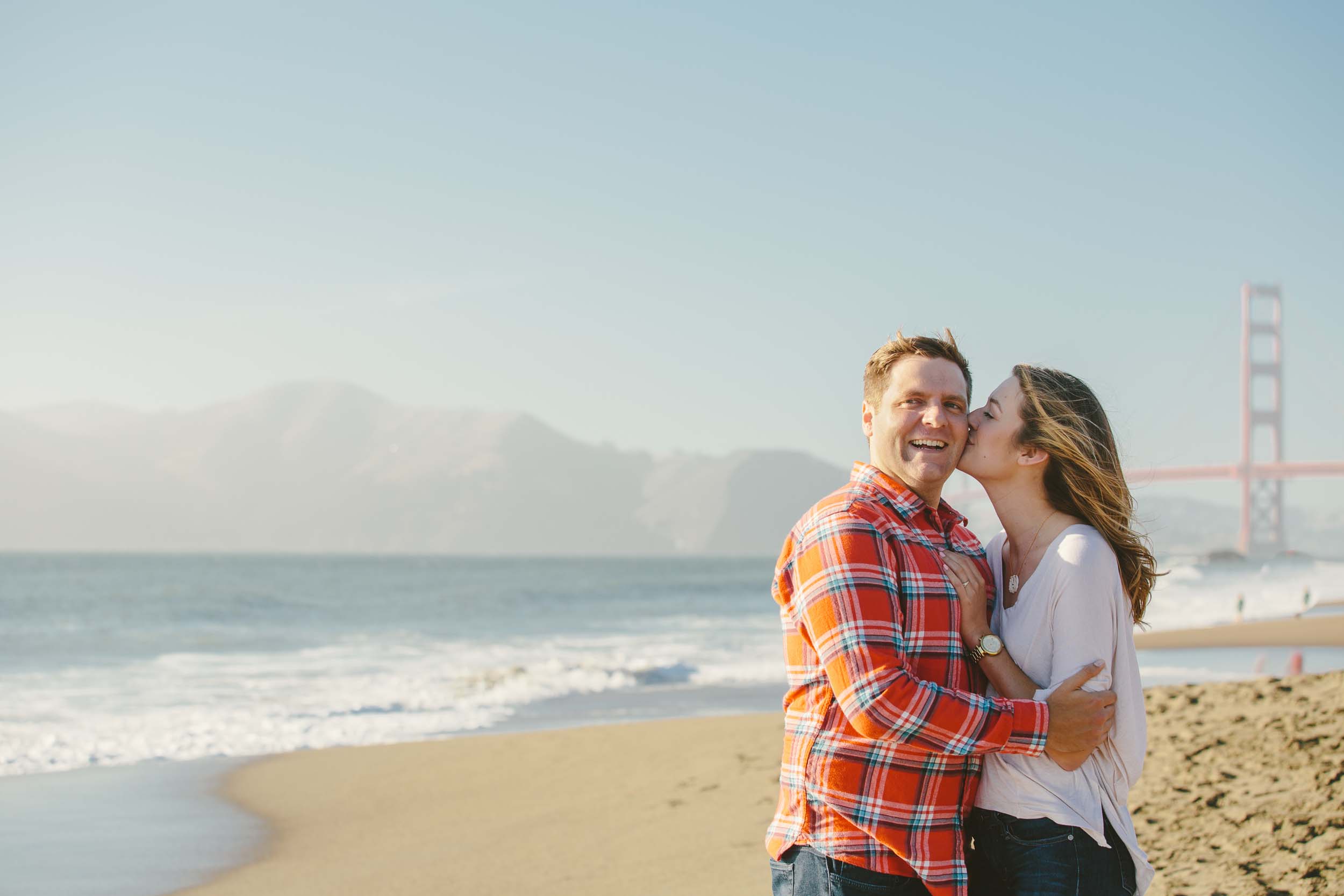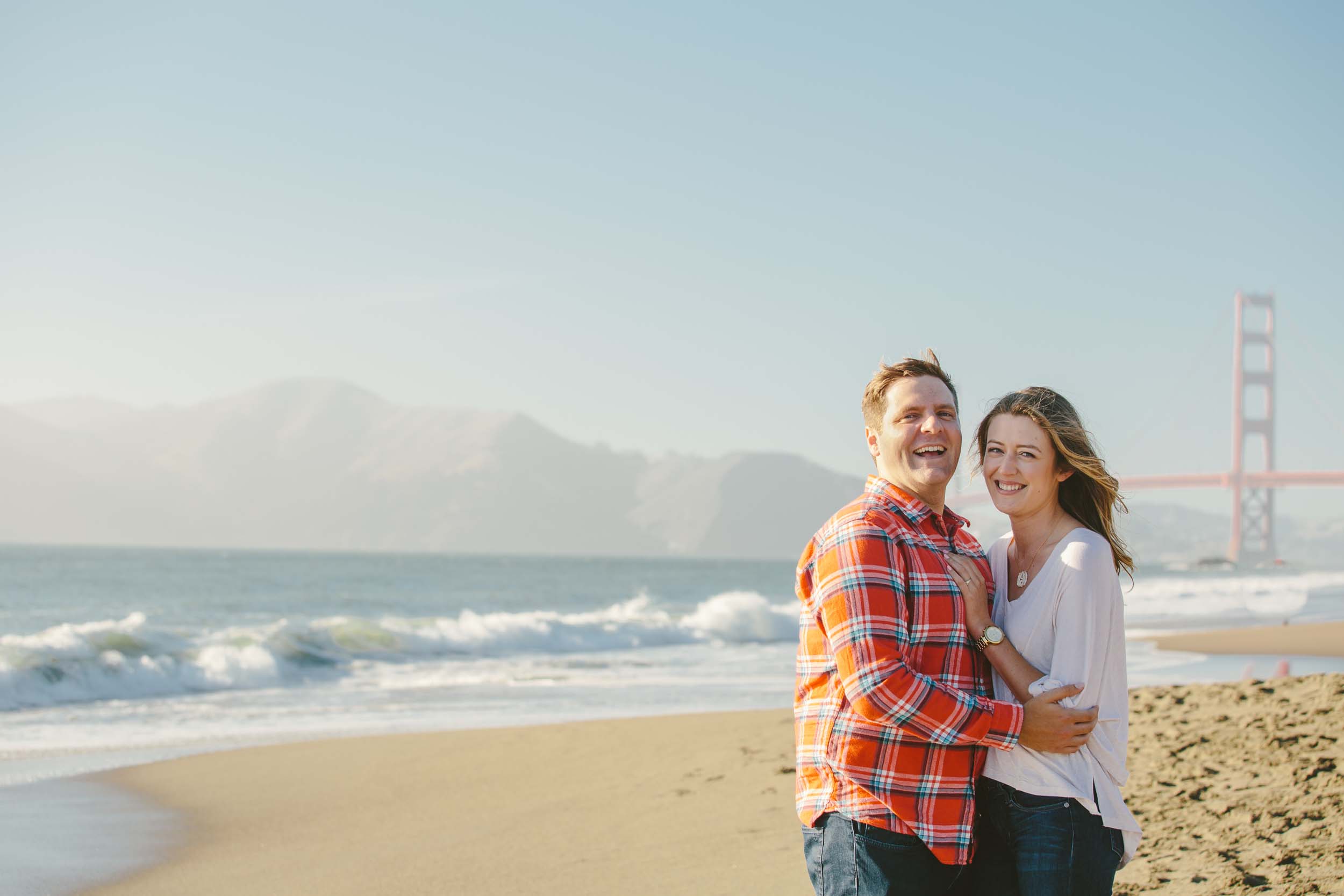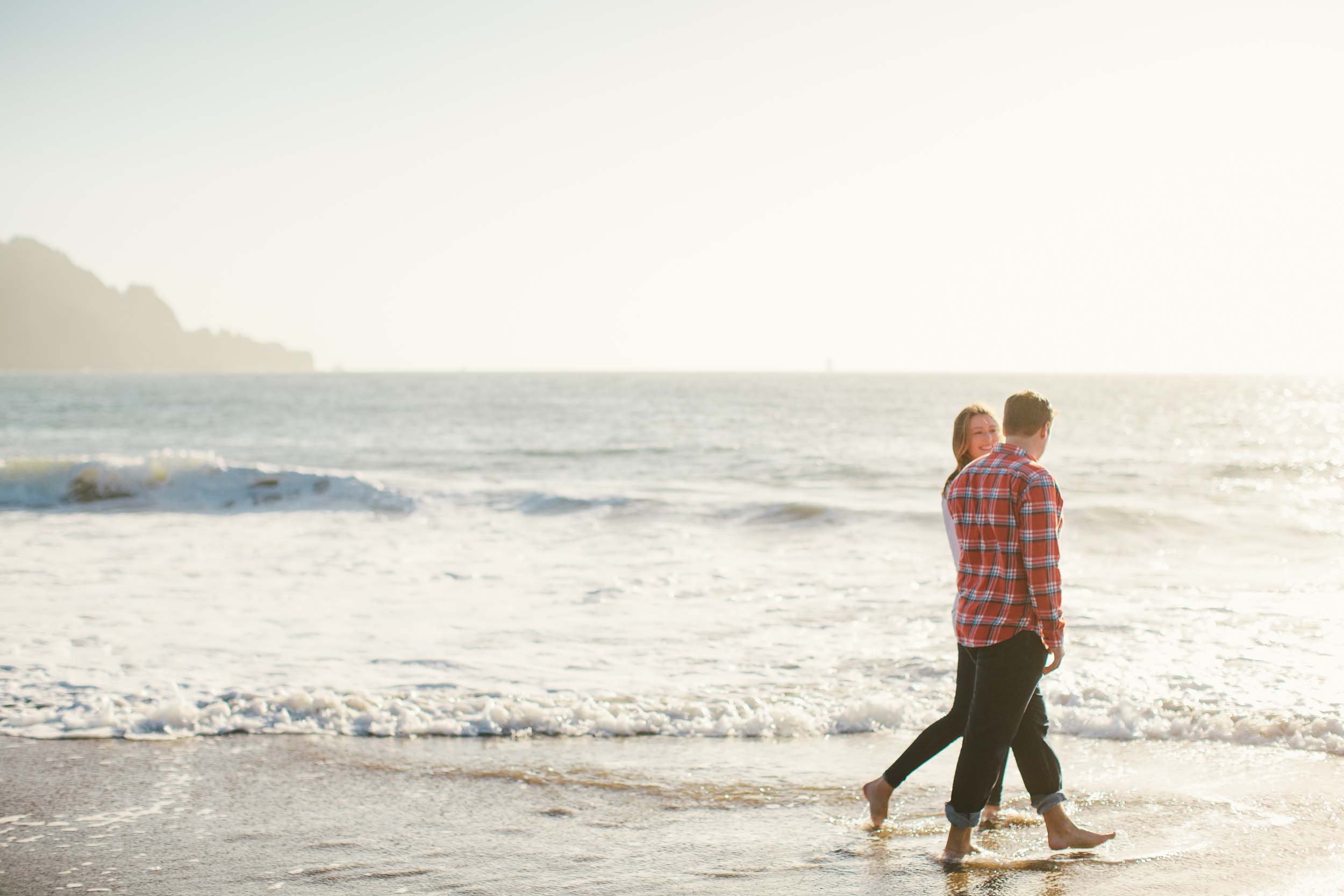 "'Will you marry me?'
"I wiped away my tears of joy and exclaimed 'YES!'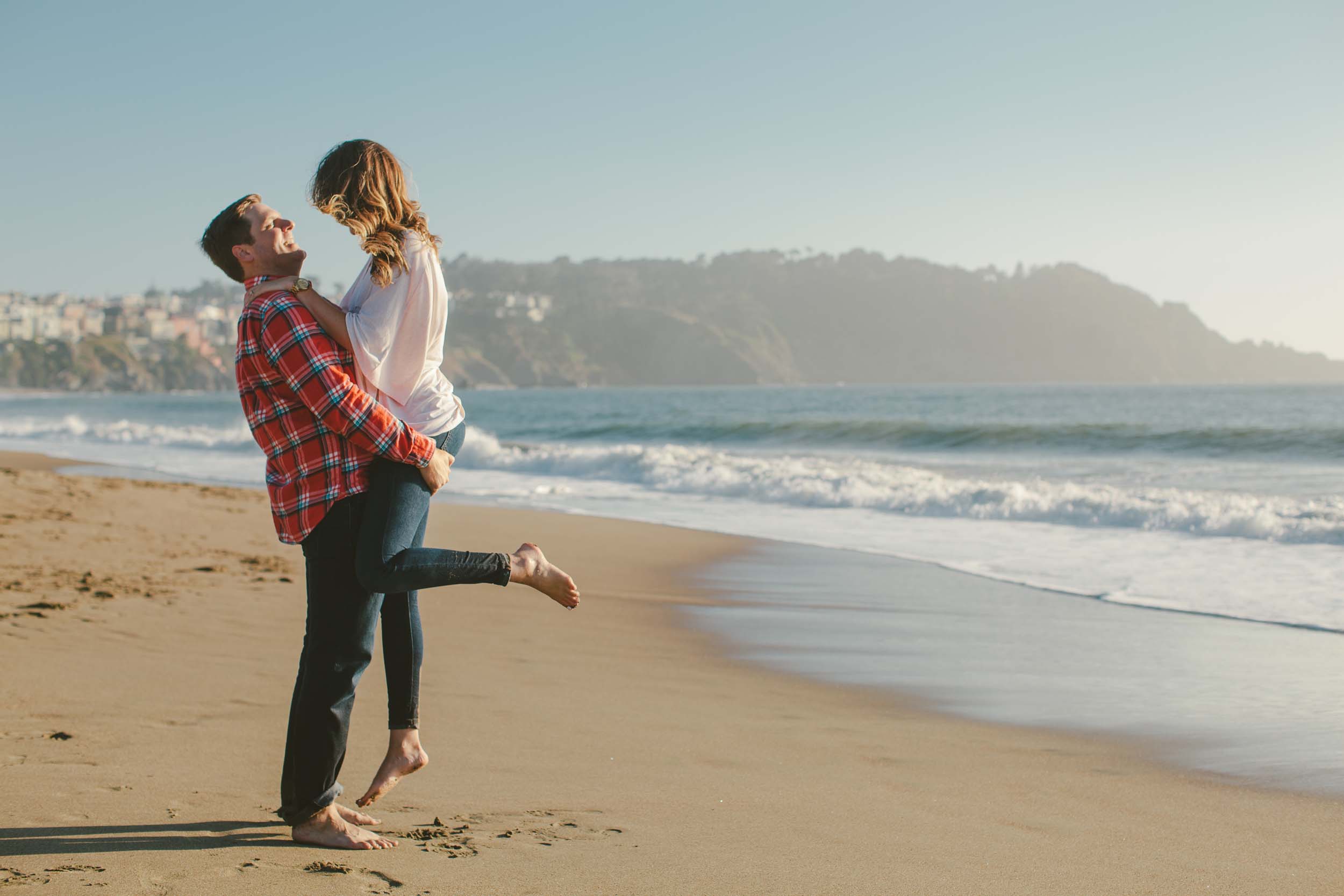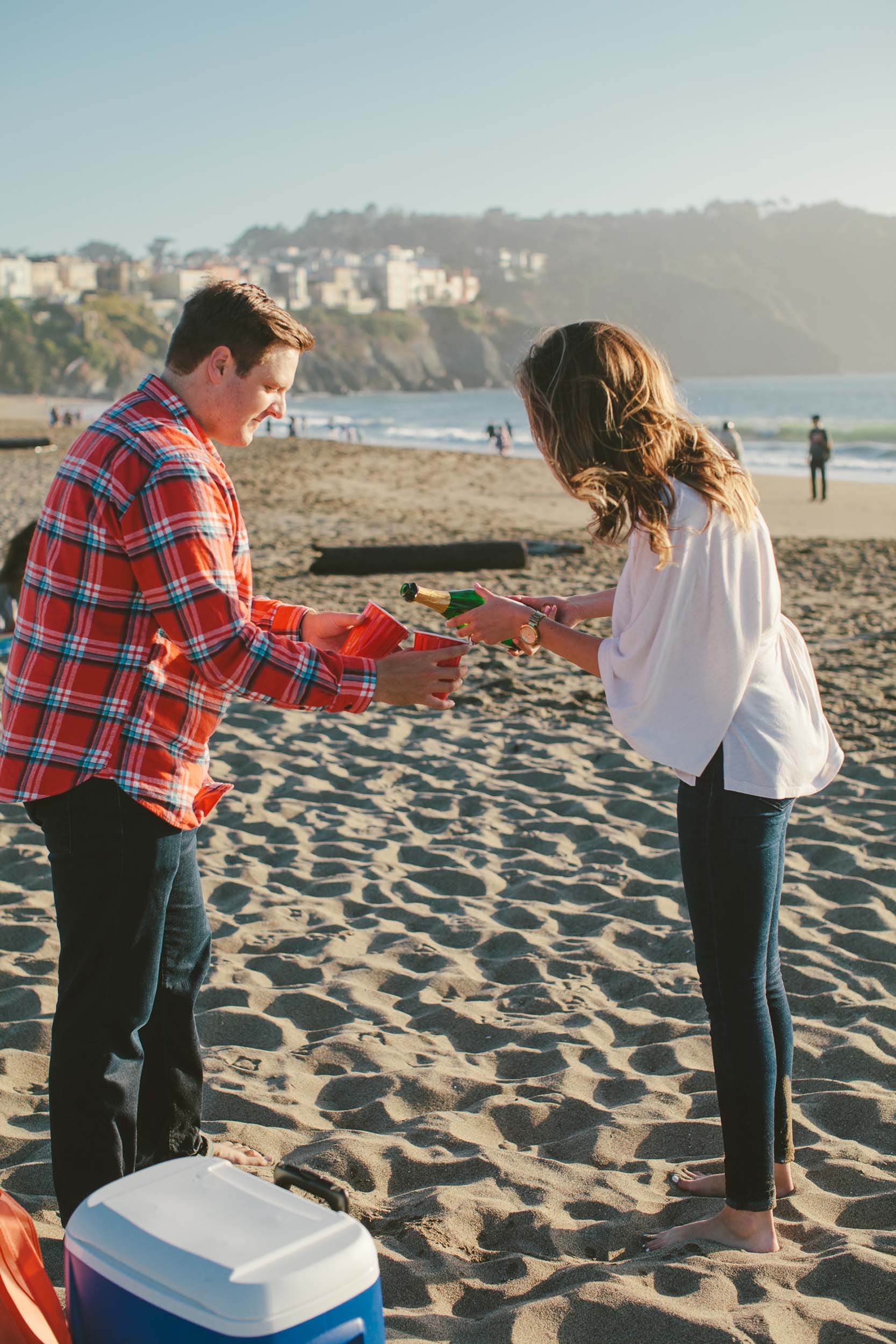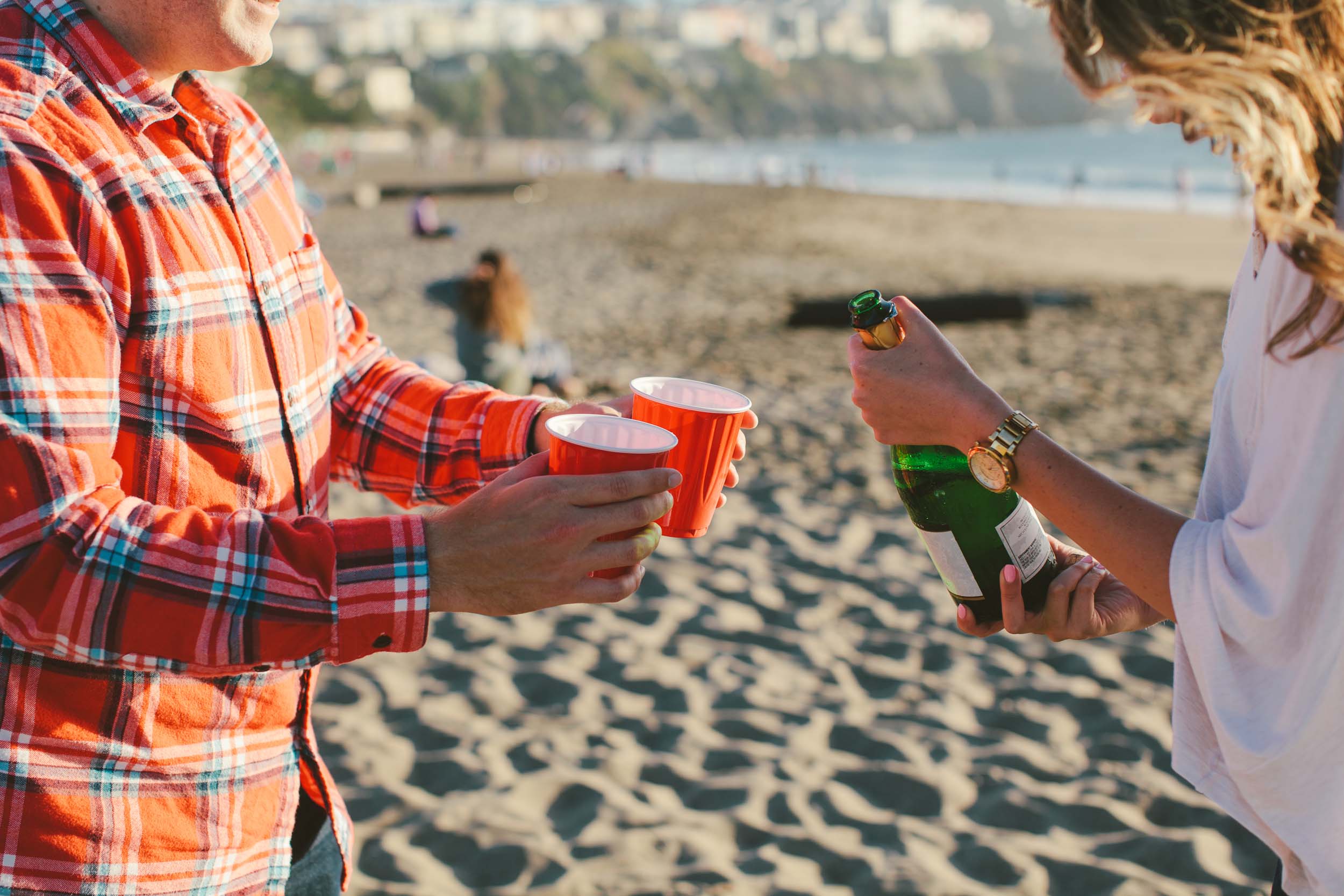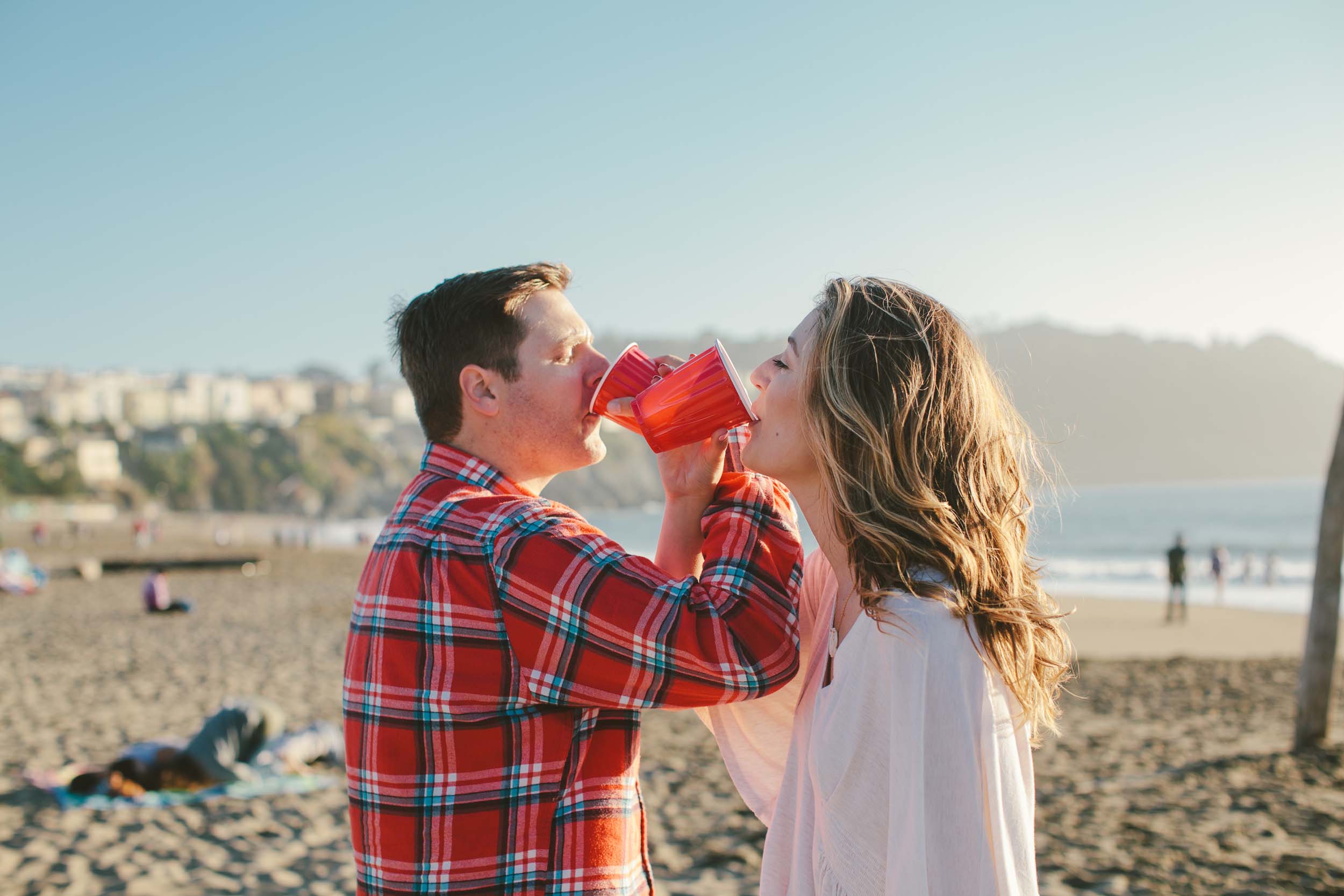 "The moment was a dream come true. Little did I know, Danielle, our wonderful Flytographer, was capturing everything. We spent the next half hour walking along the beach, taking photos and drinking champagne.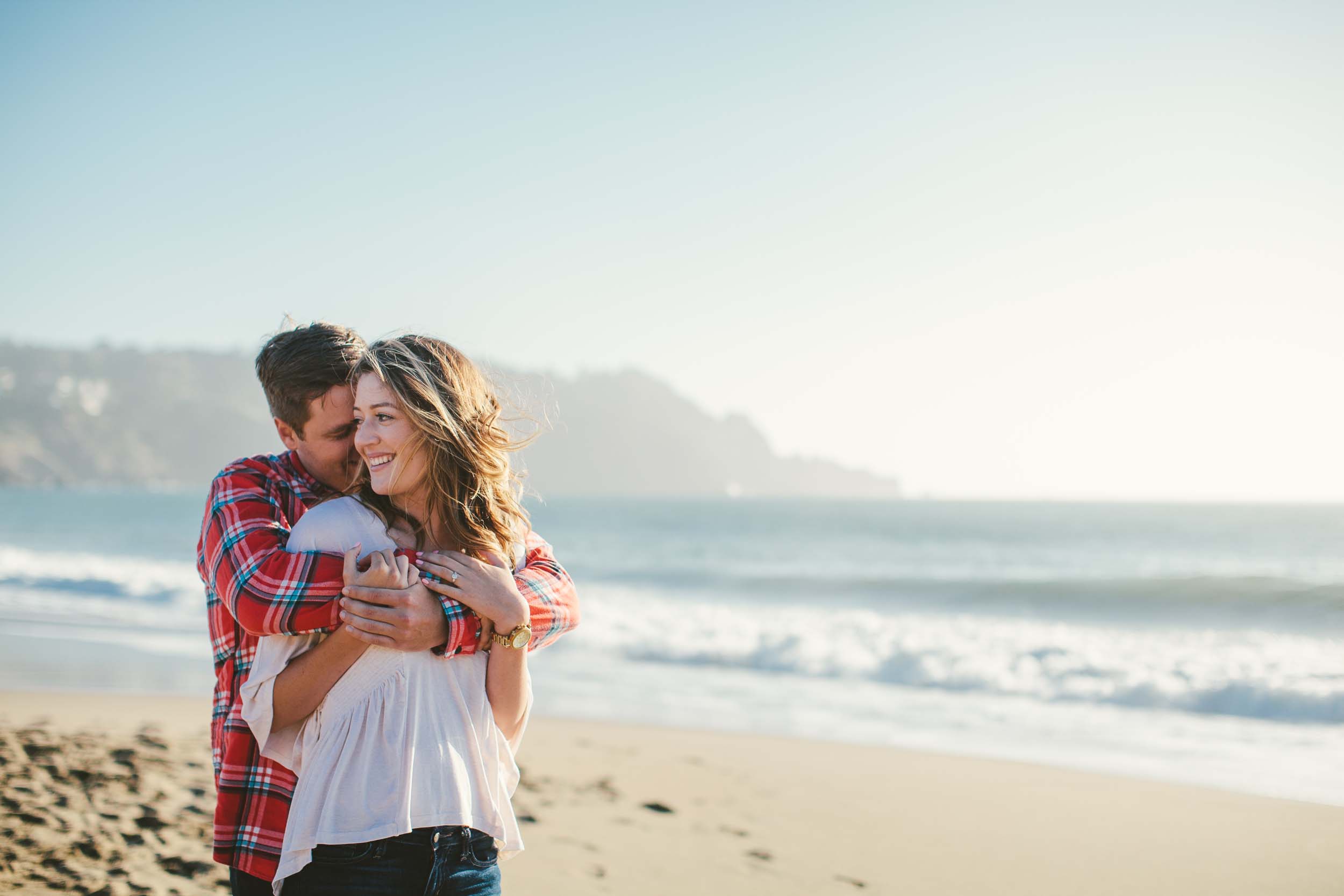 "Andrew and I are so excited to continue celebrating our engagement and love for each other. I feel so blessed to have found the love of my life and my truest friend in Andrew. Time to start planning the wedding!" – Lauren