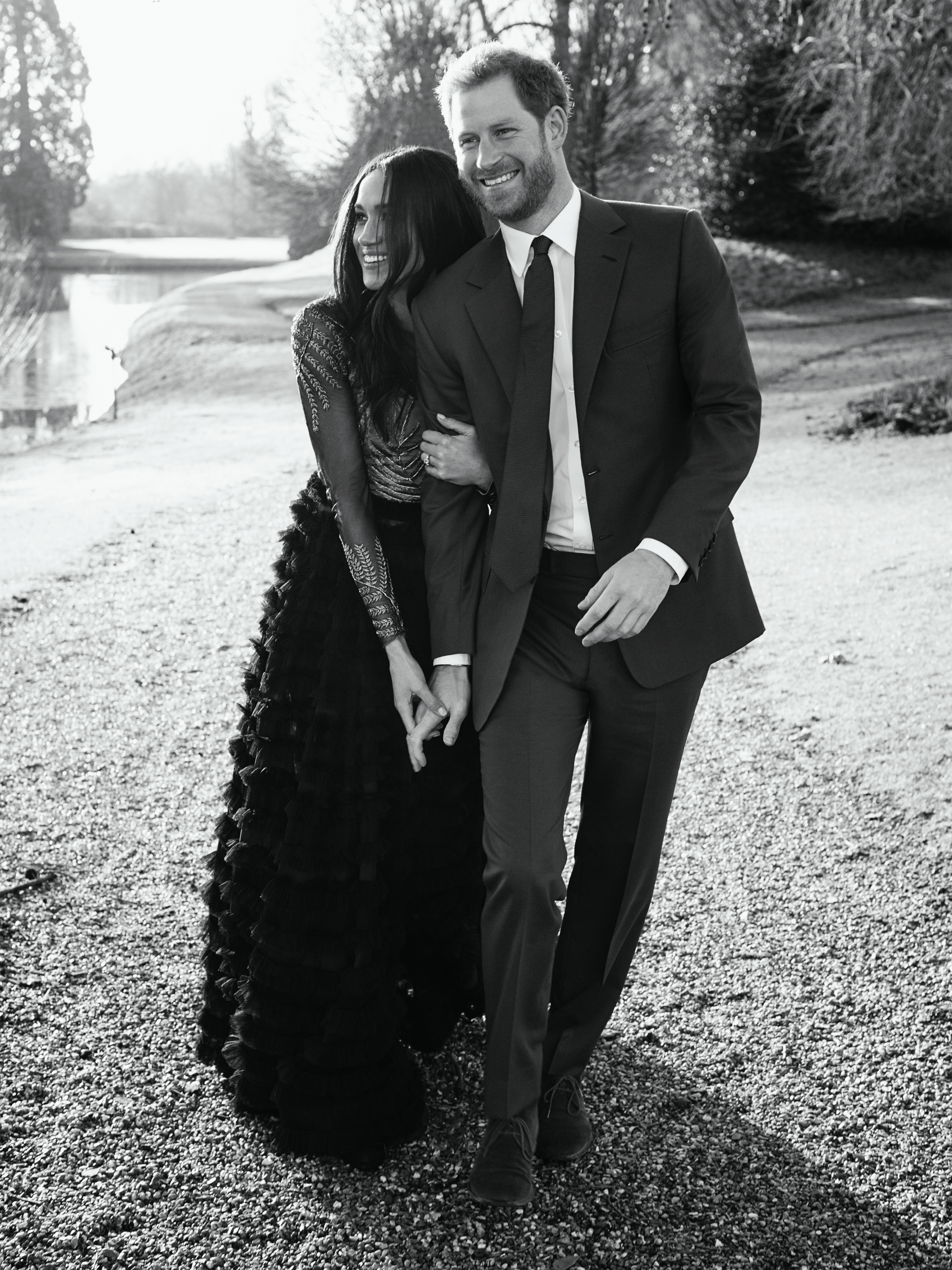 Photo by Alexi Lubomirski via Getty Images
Want to see Prince Harry and Meghan Markle on their big day? It will take some very savvy travel planning.  Here's how to make it happen. By Alison McGill
The clock is quickly counting down to Prince Harry and Meghan Markle's romantic royal wedding day on May 19th. If you've thought about tripping to Windsor to catch a glimpse of them and be a part of the royal party of the year, it's going to take careful thought and calculated planning. Windsor is 30 minutes from London and is a charming, medieval town brimming with royal history. It's a perfect backdrop to Harry and Meghan's fairytale day.
Their wedding venue, St. George's Chapel, is located inside the confines of Windsor Castle's fortified walls. The couple decided to add a carriage procession to their wedding day so as many people as possible could see the royal newlyweds. The two-mile long procession will begin and end at Windsor Castle and upwards of 200,000 people are expected along the route.
On the day of the wedding, there will be no cars permitted in the town, only pedestrian and train traffic. Security will also be at an all-time high and onlookers will be required to pass through metal detectors and other heightened security measures. Amanda Brynett, director of Windsor Tourist Guides Ltd., says at this point looking for accommodation in Windsor is impossible. "All hotel rooms were snapped up within hours of the wedding announcement," she shares. "Many residents have also provided their homes for rent which also instantly booked up."  Brynett recommends if you want to come for the wedding, book accommodations near Windsor that will allow you to easily reach the town, or stay in London and train in for the day, but be warned: they will likely be packed, so you need to book your ticket ASAP!
You will also need to be in Windsor well in advance of the wedding day if you hope to secure a great vantage point to see royal newlyweds. "Some diehard royal fans will be descending on the town two or three days in advance to stake their place on the royal processional route," Brynett says. "On the day of, people will likely start arriving by 6 or 7 am. The wedding will be at noon and the carriage ride is scheduled to begin just after 1 pm."
So packing your patience, rain gear and royal wedding buntings and flags will definitely be required if you hope to see Harry and Meghan on their day … or you could opt for a luxury royal wedding package based in London that will get you as close as possible to the action without the hassle. The Stafford London, one of the city's most iconic and storied hotels, has just announced a royal wedding package which includes: a days-before-the-event visit to St. George's Chapel; an exclusive dinner at Kensington Palace which is home to Harry & Meghan; a private visit to a stately home with close family connections to the Royal Family, hosted by the Earl; a Royal Warrant tour in St James', learning how companies earn their 'By Royal Appointment' titles and sampling their wares; and finally a dinner in the Medieval Tower at the Tower of London and watching the Yeoman Warders perform the Ceremony of the Keys. You can then take the wedding day of royal romance from the comfort of your luxe room at The Stafford. All this can be yours from £11,275.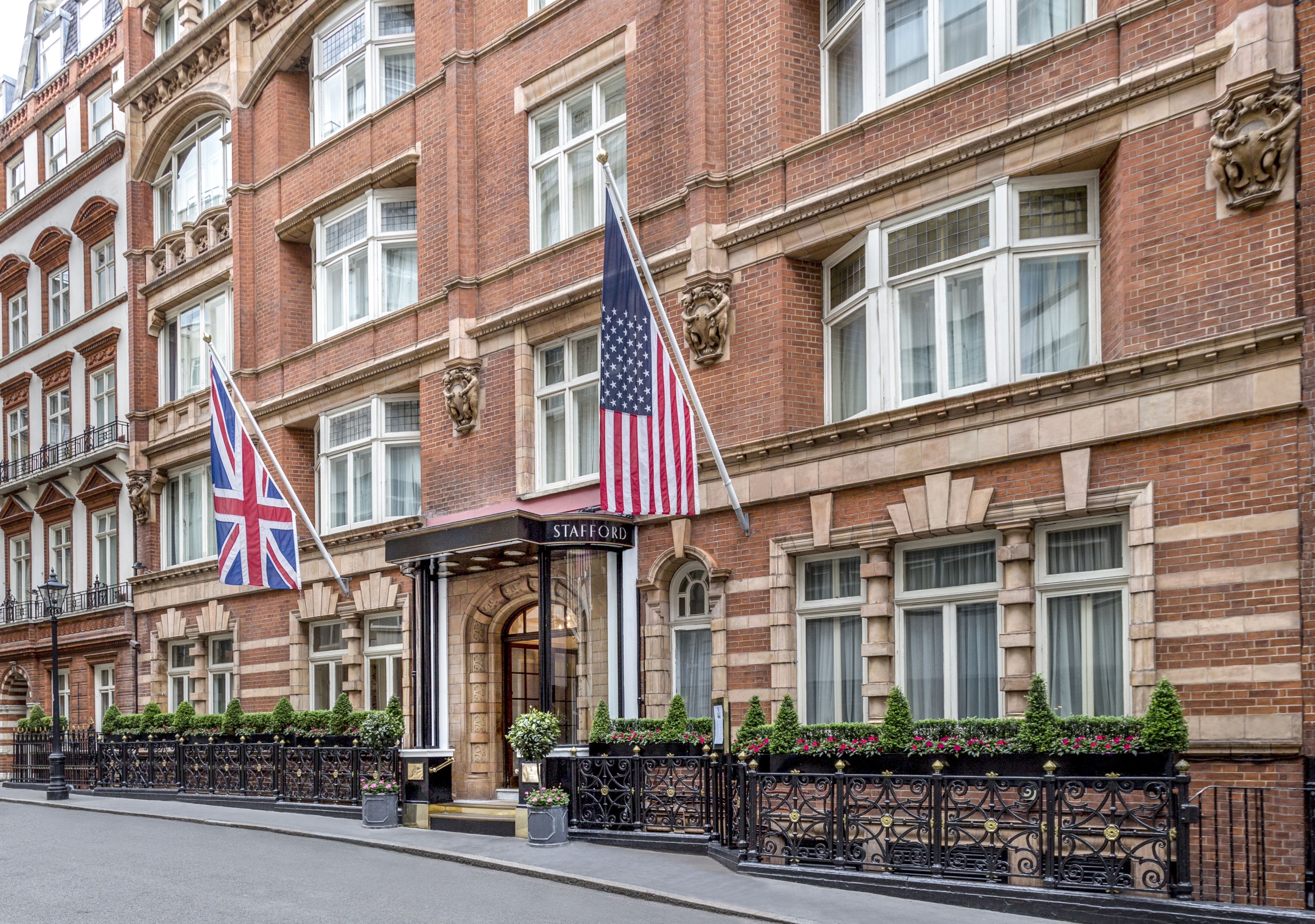 The Stafford London
If you are a royal lover – and consider the fact there won't be another royal wedding of this magnitude until one of William and Kate's little ones wed – this royal experience of a lifetime may be well worth the splurge.
Alison McGill is the editor-in-chief of Weddingbells, a royal fangirl and watcher who will be in London for Prince Harry & Meghan Markle's wedding day.