We capture proposal moments around the globe daily, and the galleries of heartfelt photos that come in have the entire Flytographer office swooning. This week, our hearts swelled extra big when Patrick Huber proposed to his boyfriend, former Olympic diver Jimmy Sjödin, and the whole internet felt the love. We are so thrilled that this beautiful Flytographer shoot is inspiring millions around the world with features so far from Brides, GayStarNews, Bored Panda, Advocate, Metro UK, and True Activist.
Jimmy is a former Olympic diver and self-described "Inked Viking" originally from Malmo, Sweden. He competed in the 1996 Olympics in Atlanta, USA in the men's platform and springboard diving events. Early last year, he met German body builder and graphic designer Patrick Huber. Below, read our exclusive interview with Patrick.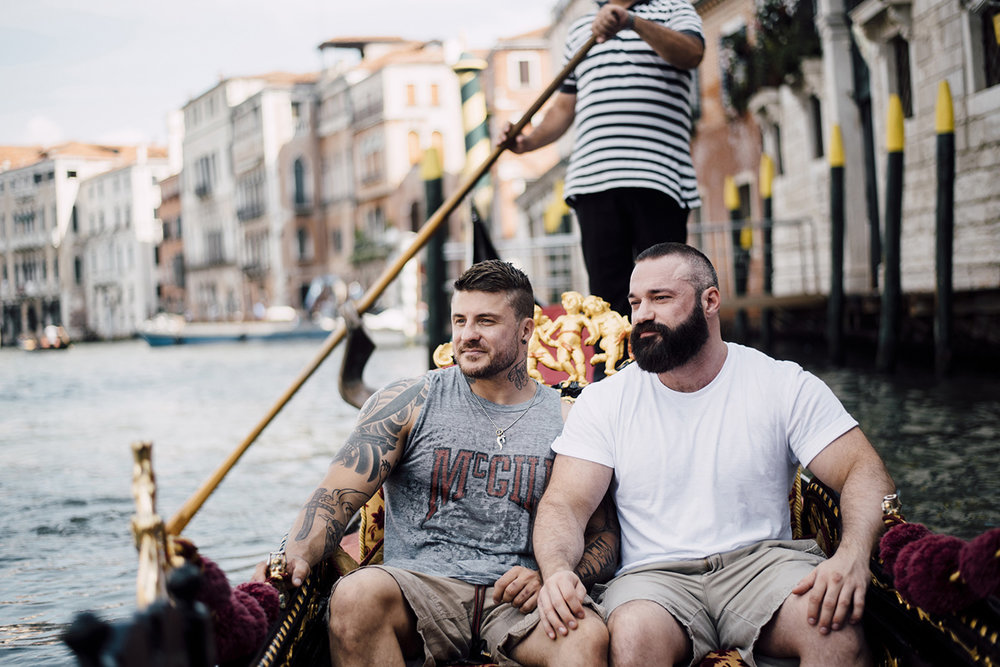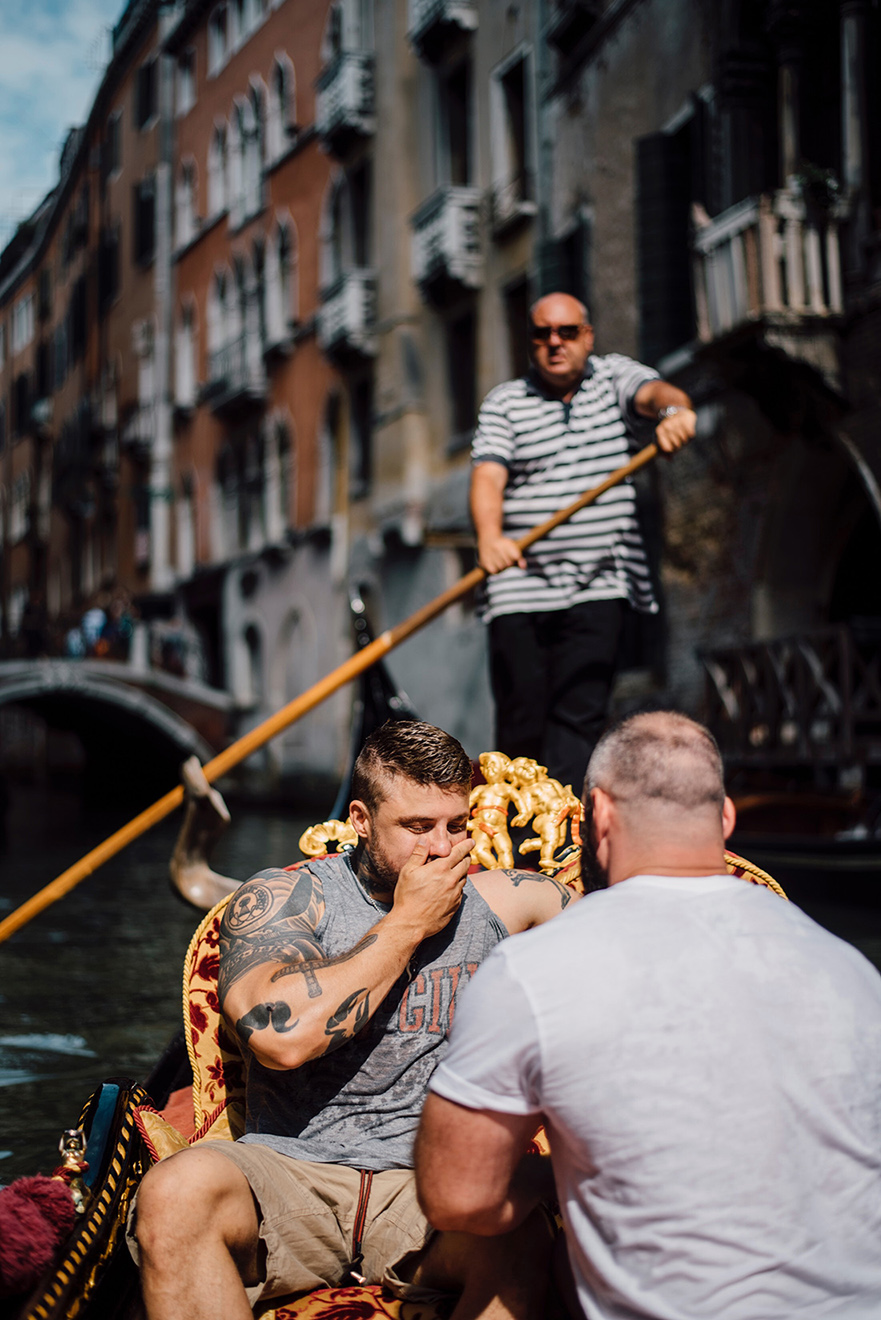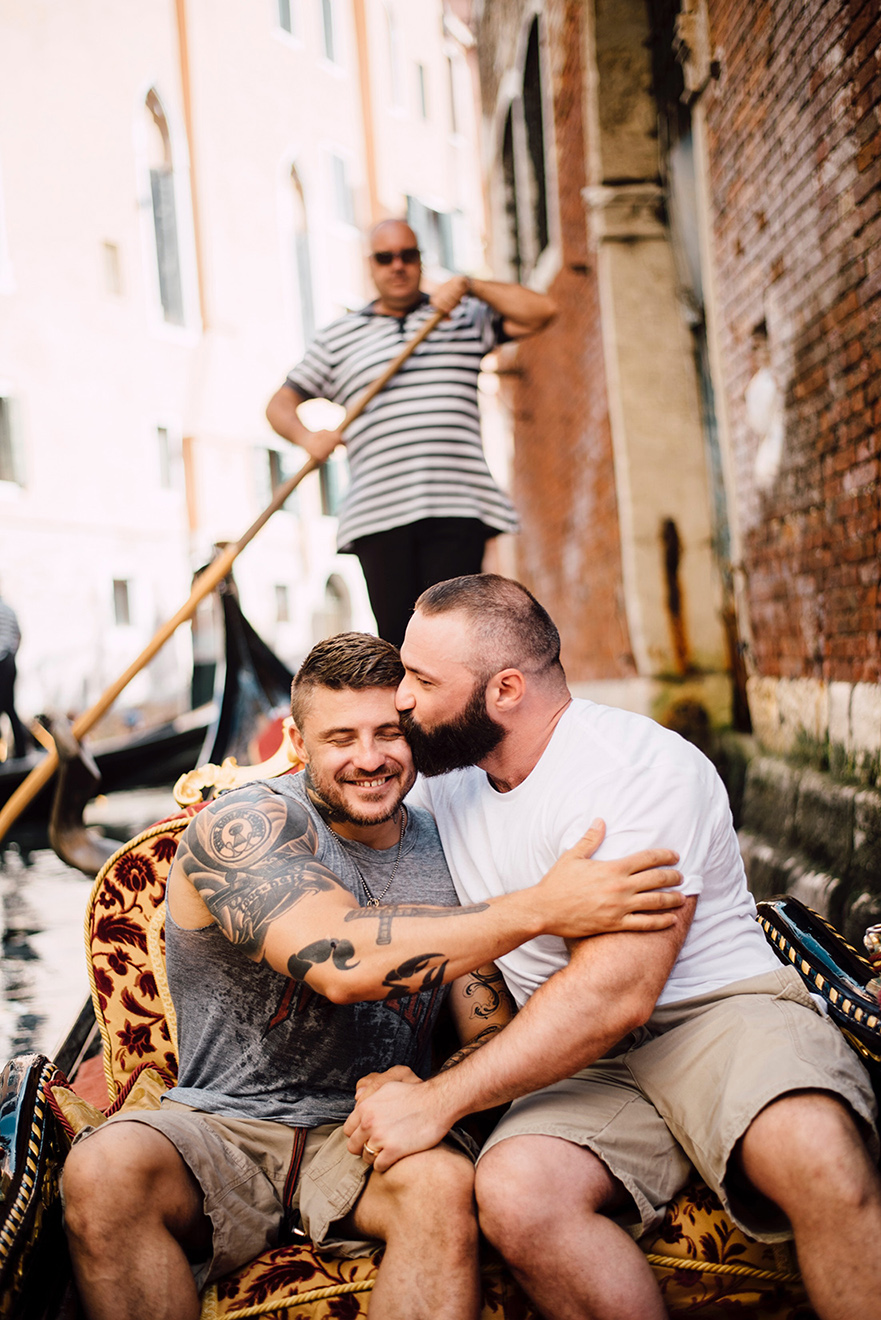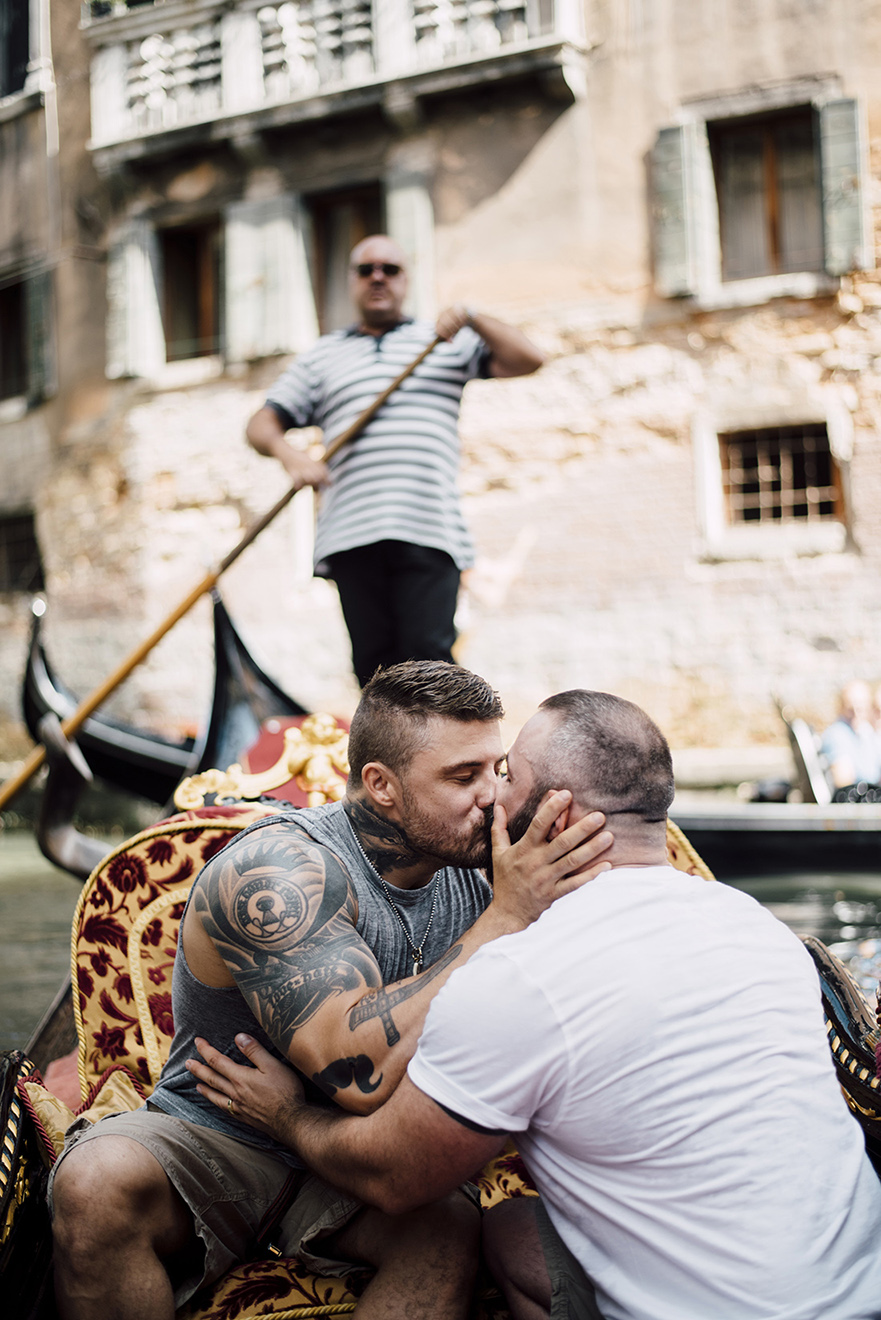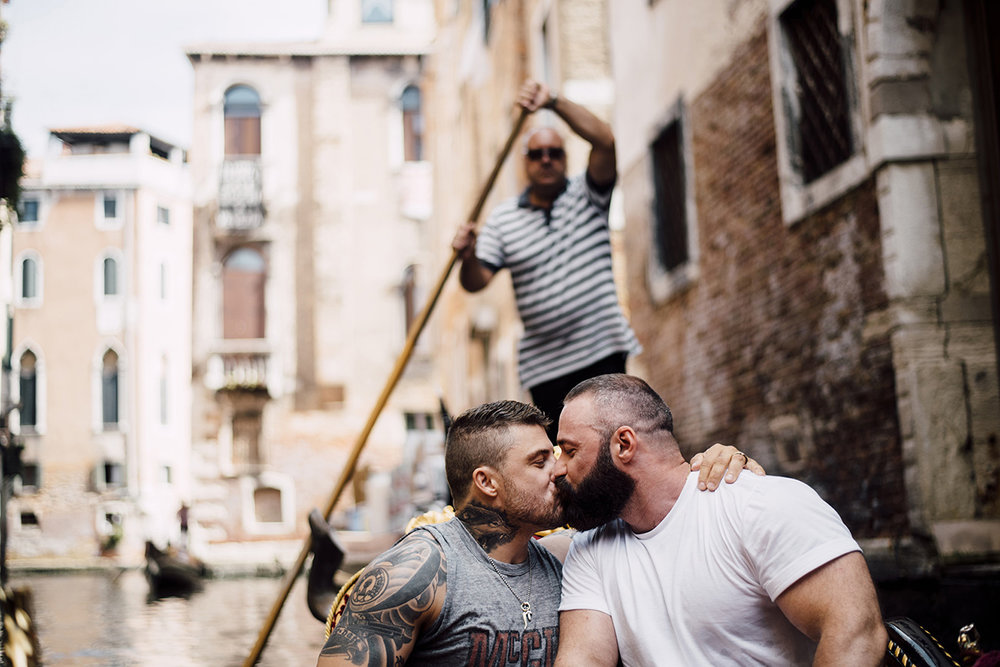 Our Interview with Patrick
When did you know he was the one? 
When we started talking online, I already had an idea, but it was when I picked him up at the airport for our first date that I knew he was the one.
How did you come up with the idea of where to propose?
When I was was a child, my family vacationed in Venice one year, and I fell in love with it. I wanted a special city for memories of this unique life moment, and it was also a city that Jimmy told me he had always wanted to go to but hadn't yet been. What else than a proposal on a gondola in an über-romantic and mysterious old world city such as Venice, where it's such a public place but also a very intimate moment?
Tell us about your experience planning your proposal.
It was really very easy and simple, as I planned everything two months before. So it was really relaxed as far as plans with the hotel and Flytographer. It was more stressful to make sure we both had the clothes that I wanted us to wear on the gondola!
What was going through your mind before the proposal?
I hoped he don't see the ring box in my pocket! And it was super hot – so I was hoping we weren't too soaked up in sweat in the pictures. Mostly I thought of what I wanted to say and how to introduce the proposal (now I almost can't remember what I said!).
How did you celebrate after the big moment?
After the proposal, we had Aperol Spritz at the Piazza San Marco. We then walked through the city and watched the sunset on a little step facing the water.
What are you most excited about being married?
It is the beginning of becoming a little family: we will have the same surname; get a house; have children. The proposal was the first step towards the future. We also do have some amazing ideas for our wedding in the woods!
Tell us one more romantic thing about your relationship.
It is impossible for us to fall asleep without the other.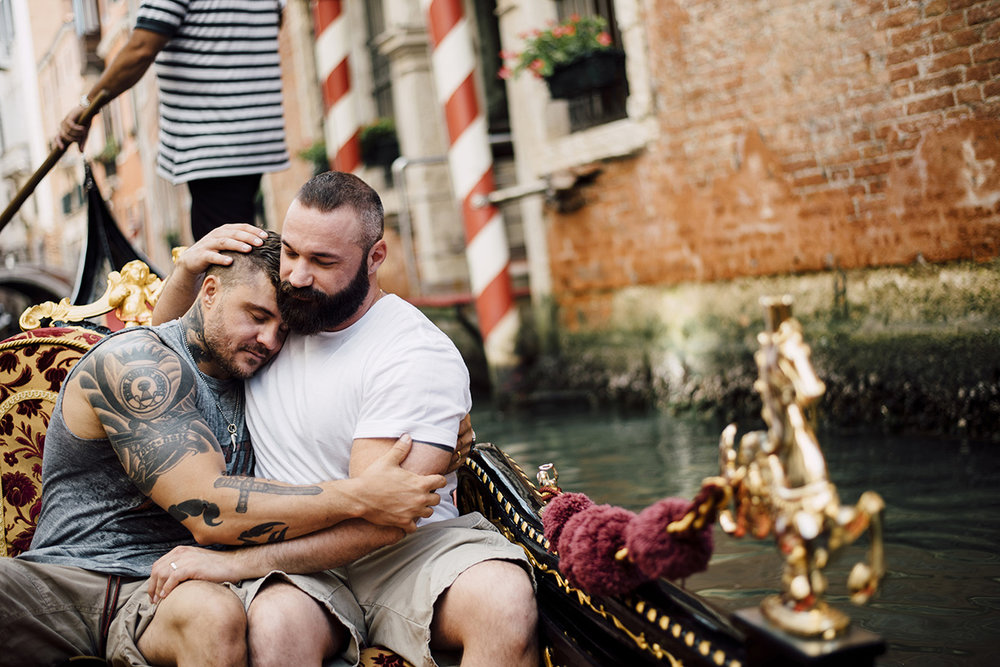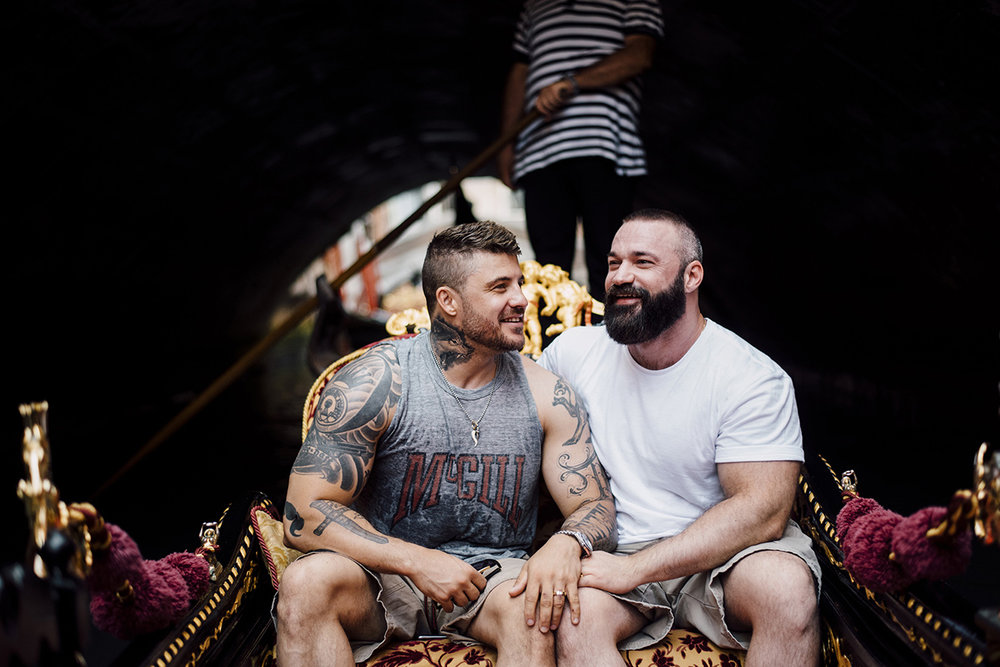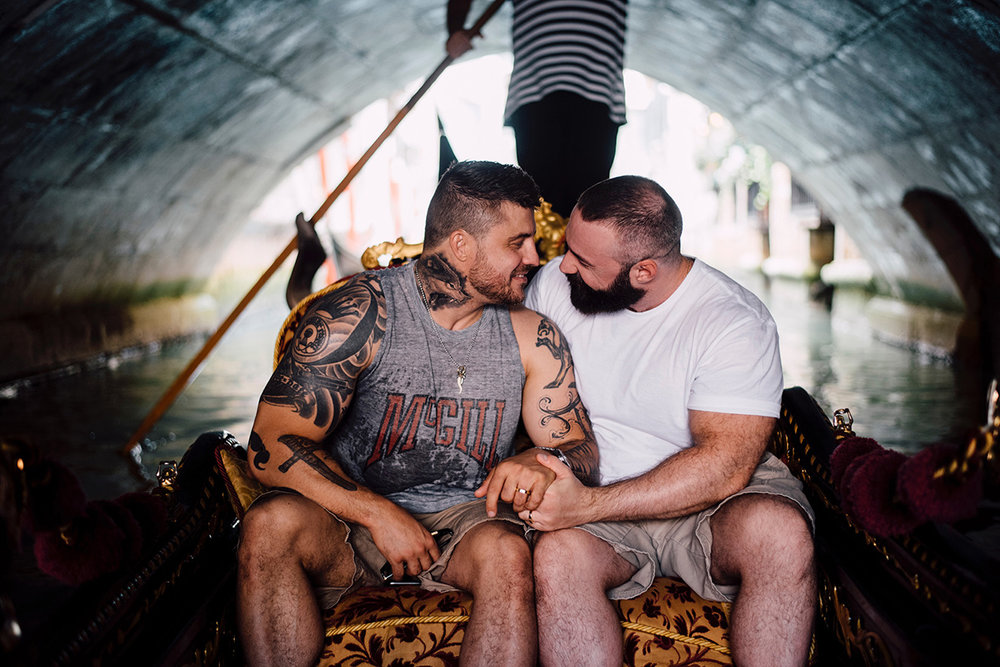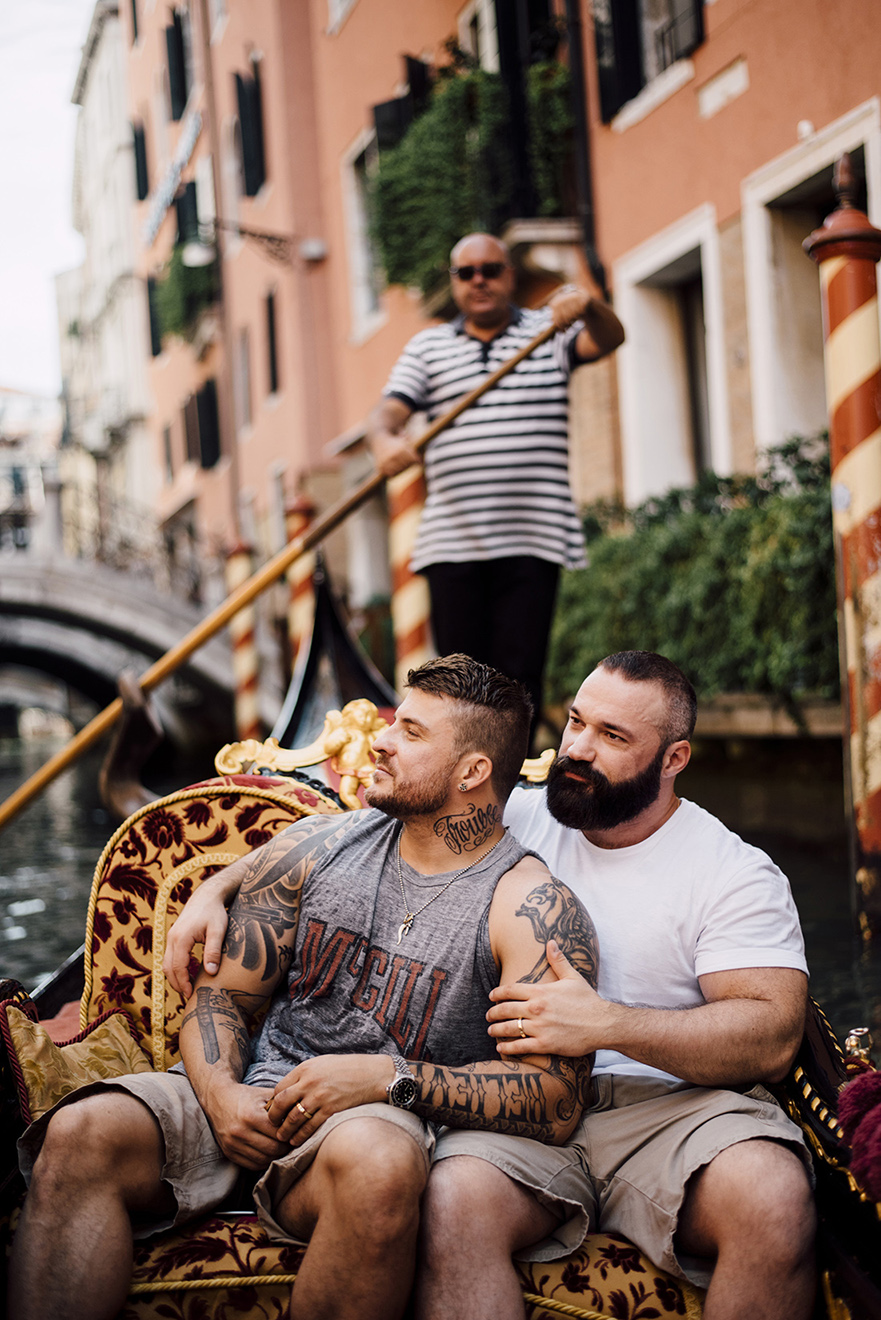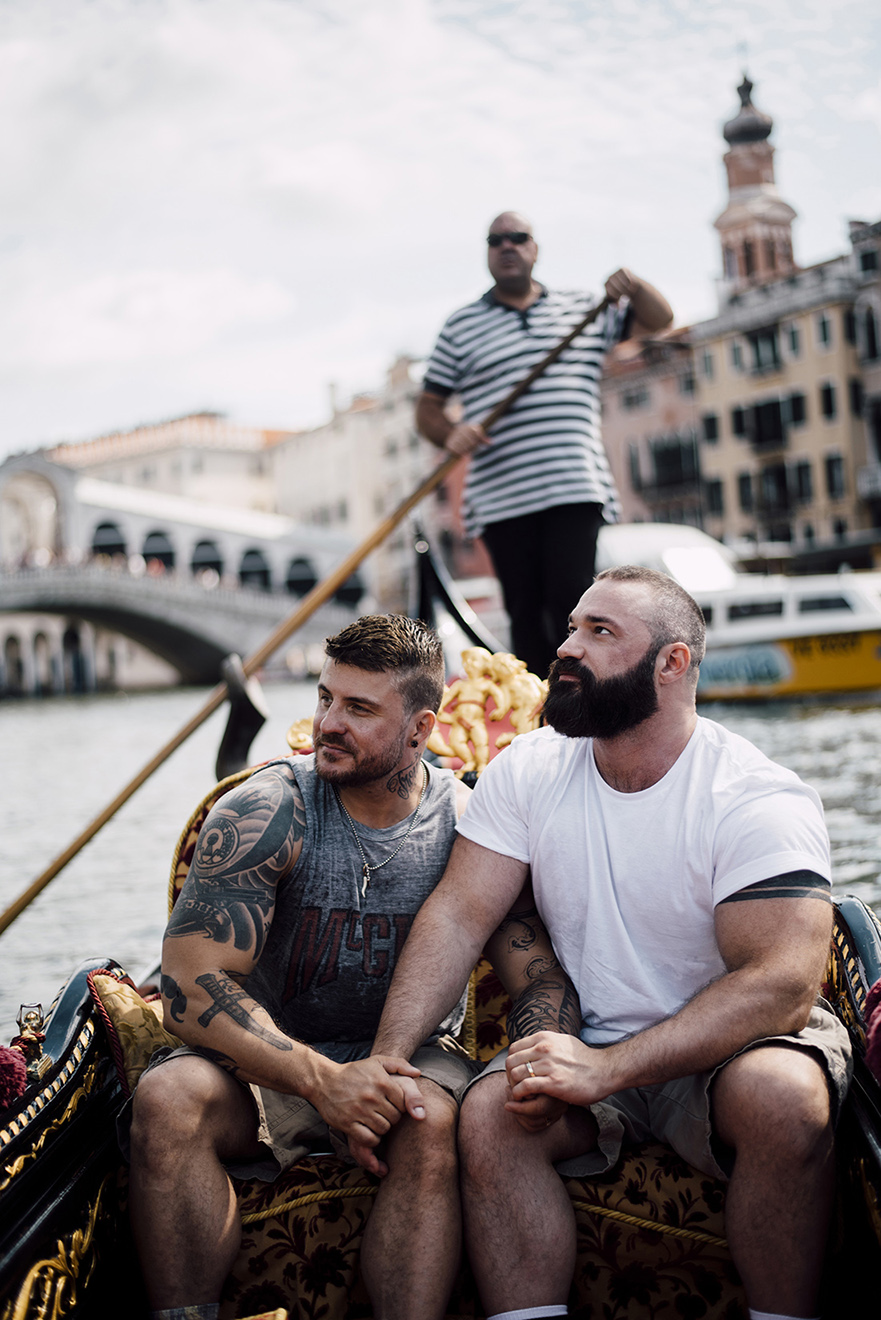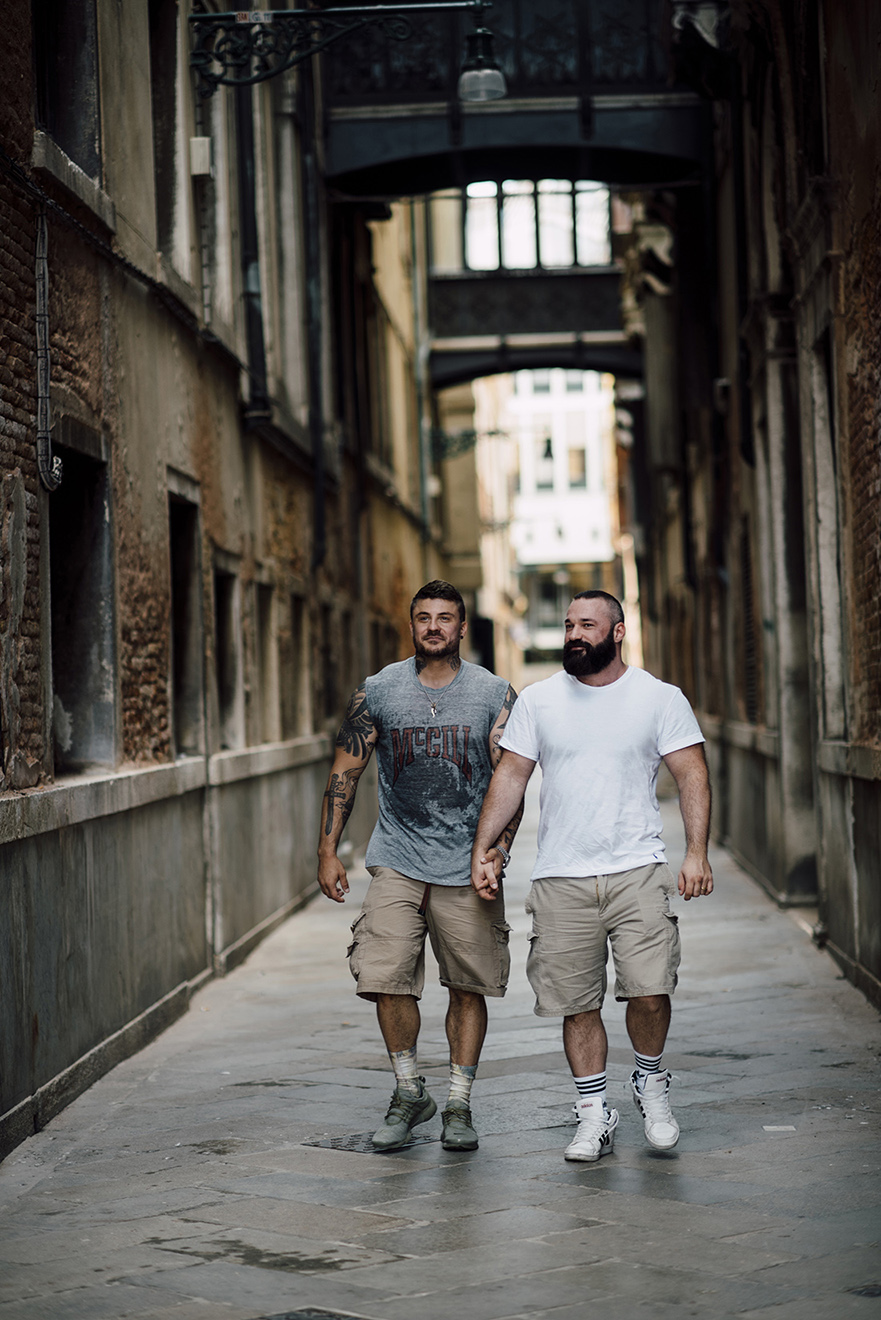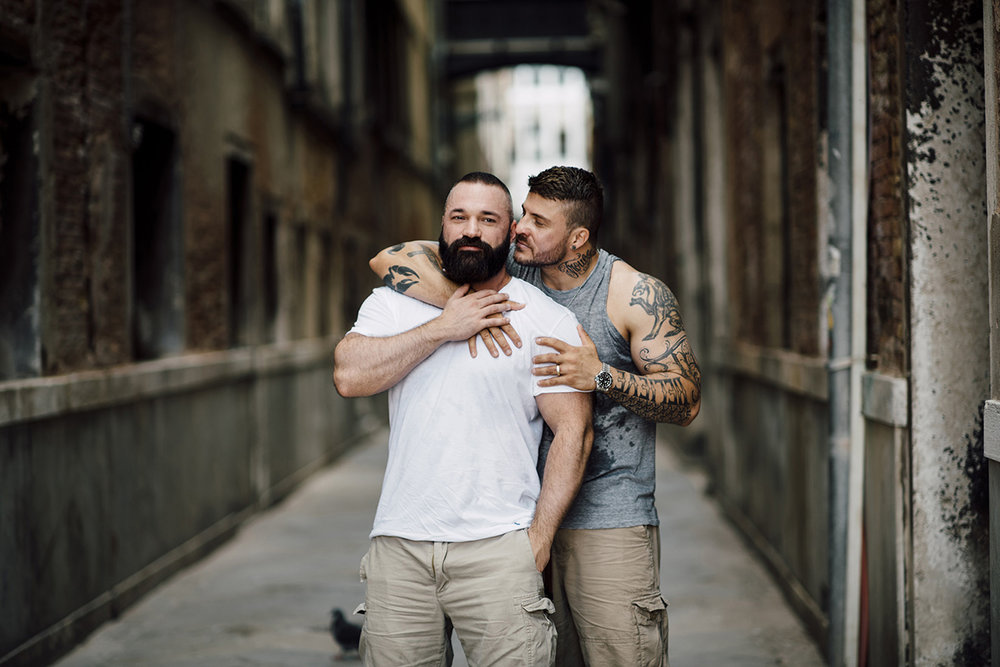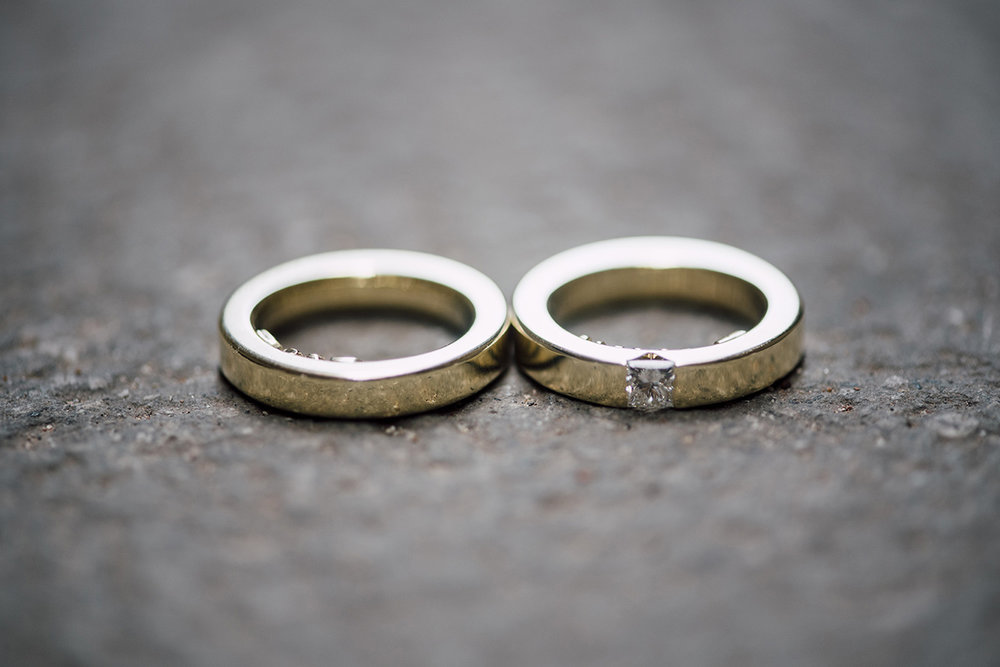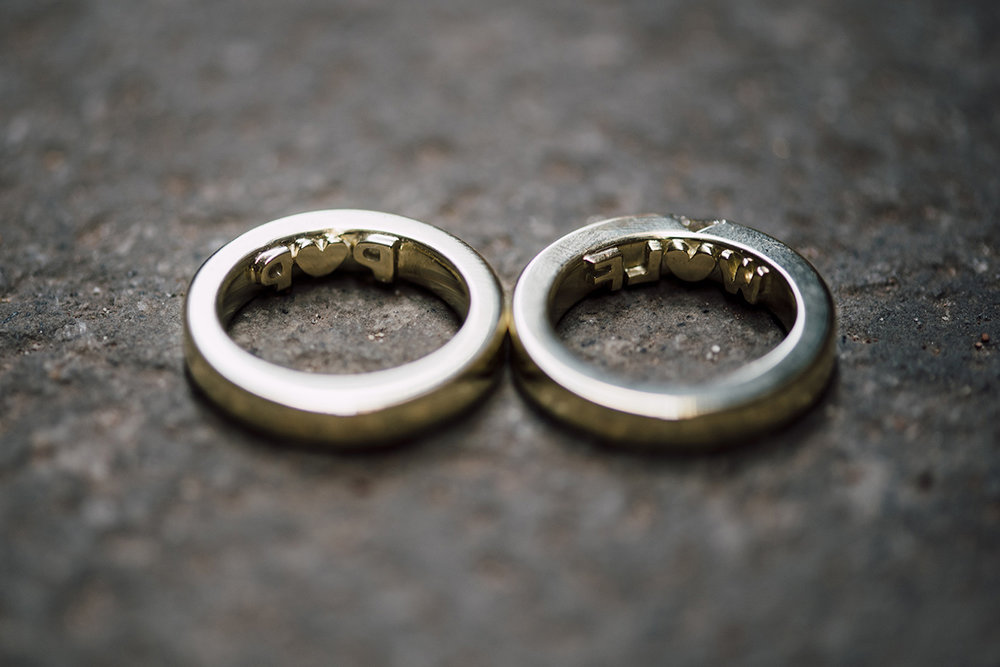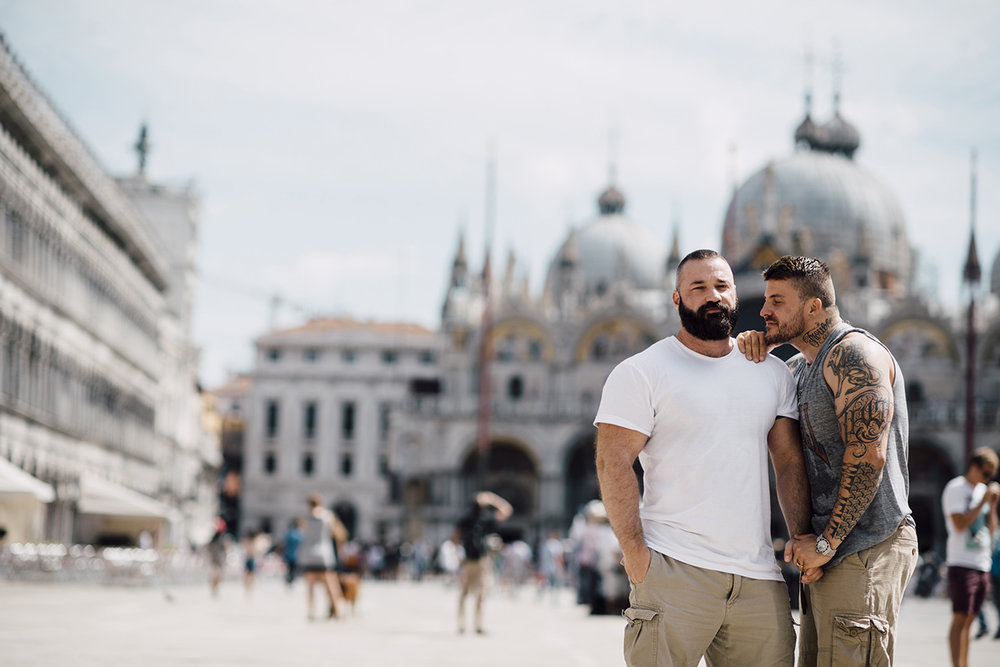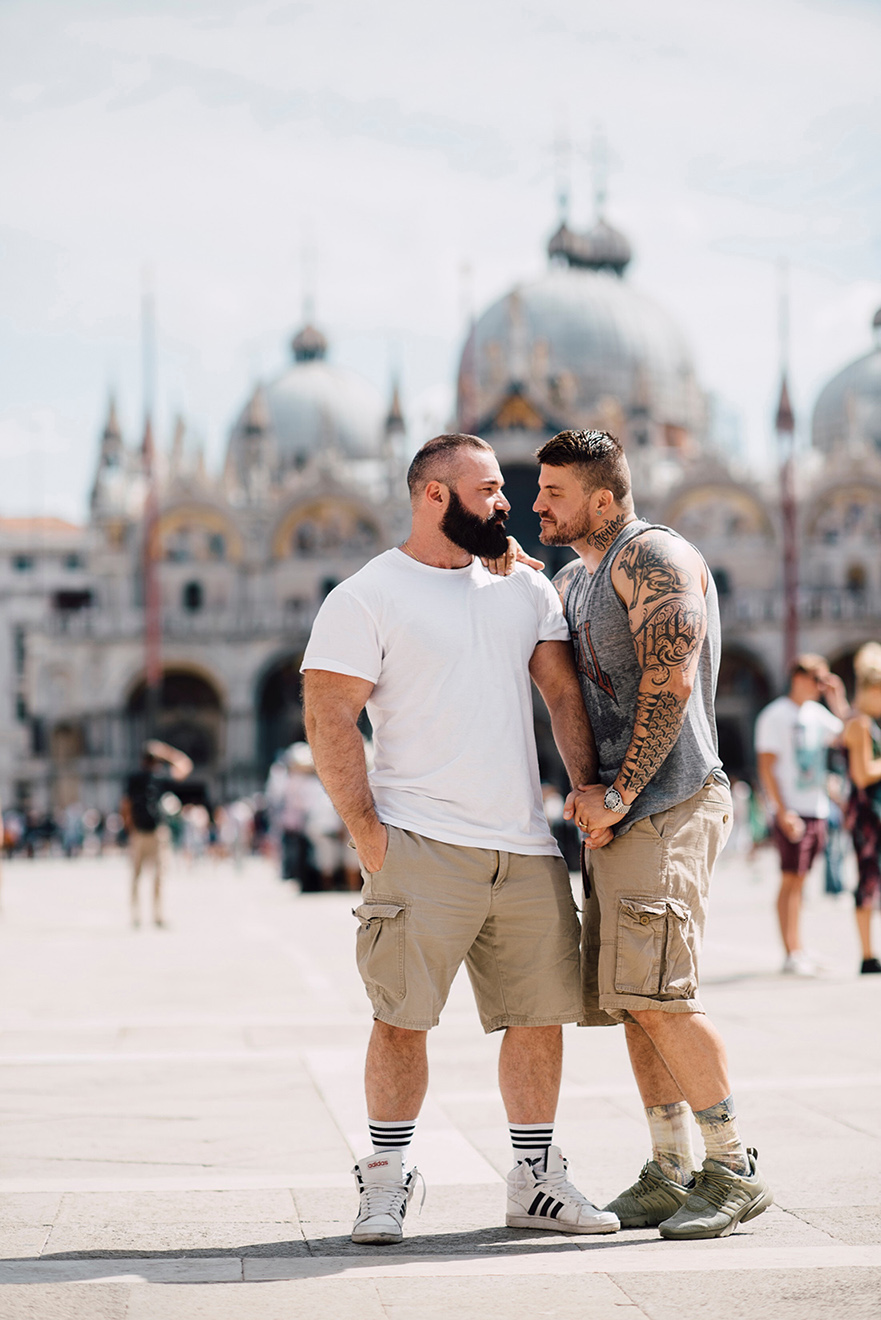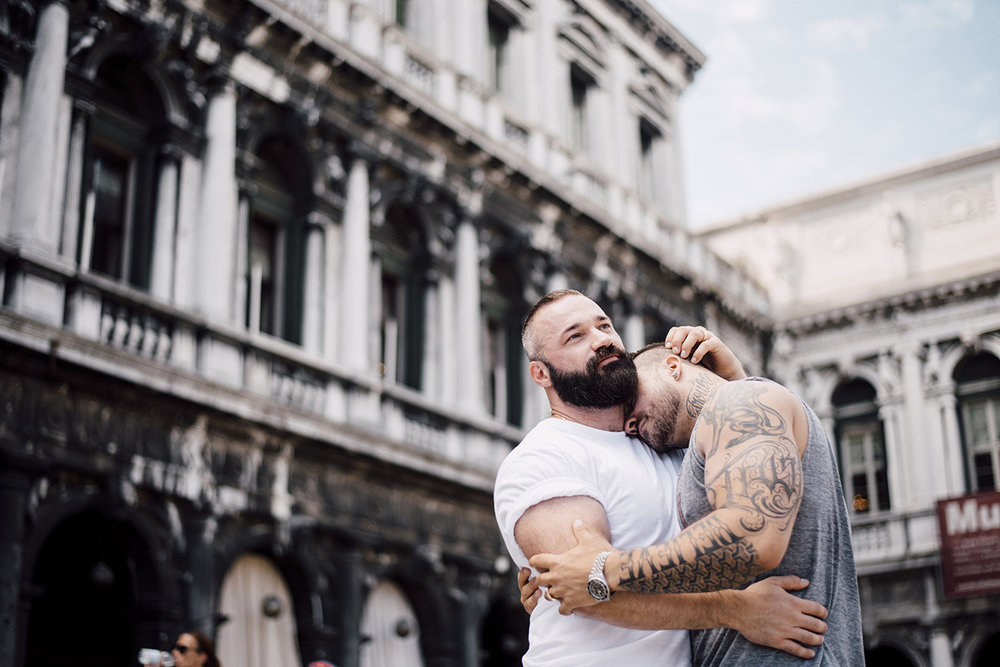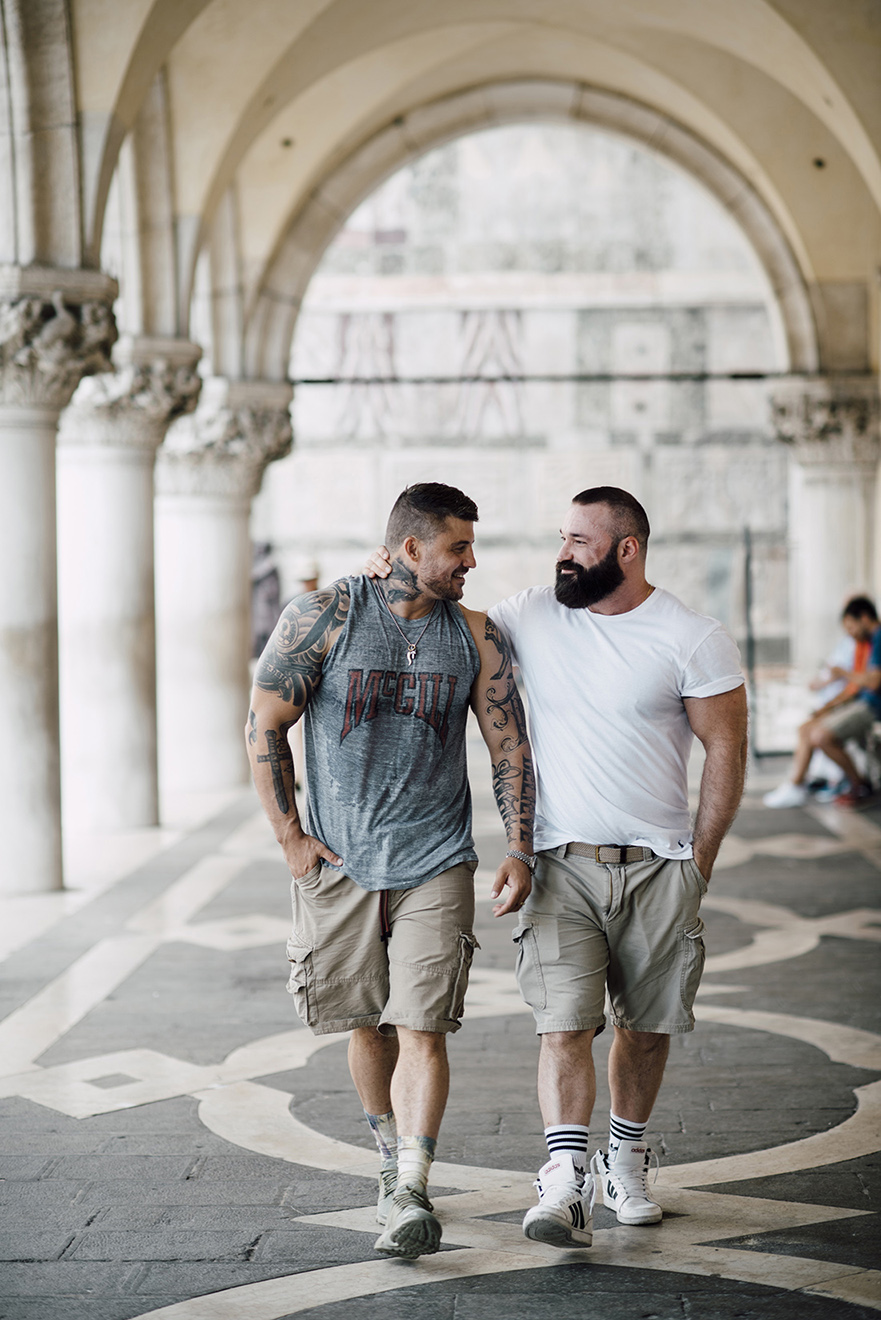 Flytographer: Serena in Venice
See more: Venice – proposal – LGBTQ – romantic getaways – love