Terrell and Jarius Joseph had dreamed of becoming fathers together. Sadly, their first pregnancy through surrogacy ended in a miscarriage, but they persevered and now are proud papas to twins Ashton and Aria. They recently took Ashton and Aria to Orlando on their first ever vacation, along with the twins' grandmothers and their best friends! Read on for how their first vacation as a family went and what their favourite memories are.
What was your most memorable, funny, or favourite moment during your trip?
Our favourite moment had to be getting to create memories with the people closest to us. This trip was not only our kids' first family vacation, it was also a trip taken with both of our moms and two best friends. Those memories will last a lifetime.
What are your top tips for travellers like you planning a trip to this destination?
I would say be sure to have those special moments captured! I think Flytographer was amazing because for at least one day, we did not have to worry about taking photos and recording. We just enjoyed each other while our amazing photographer Ly Sue captured those special moments. It was such a relief! Since she was local to the area, she was able to provide recommendations and tips for the shoot.
If you could recommend one thing that should absolutely not be missed on a trip to this destination, what would it be?
You should absolutely not miss out and go experience Chef Art Smith's Homecomin' Restaurant and try the famous chicken! It is located in Disney Springs and literally was the best food around!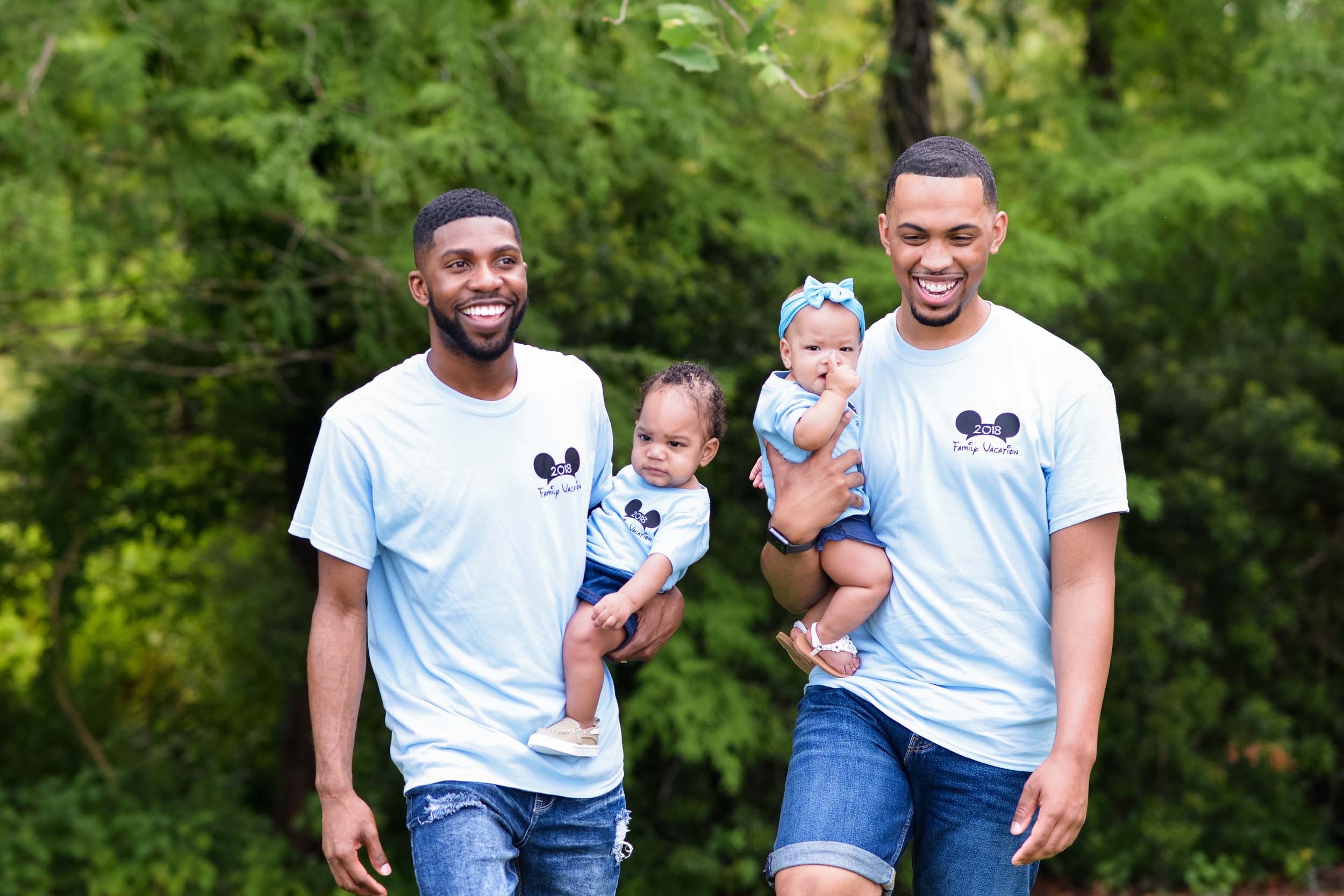 What makes travel magical for you?
Family, friends, experiences, and the memories you make during your travels make all the magic. We can honestly say that our travel was filled with it all. We had such an amazing time and are already planning our next trip.
What does it mean to you to have these photos from your trip to look back on?
Having photos to look back on and be able to share with our kids as they grow older means everything! As we mentioned, this was their first EVER vacation. They got to experience Disney, Universal Studios, and SeaWorld all on their first vacation. Having Flytographer capture our happiness and fun means the world to us and will mean the world to them one day.
Flytographer Ly Sue in Orlando